2016 in Review- A look Back + exciting things ahead
Humbled is the word that comes to mind when I think of 2016 in review!  I never, ever though when I started this little design blog just 11 months ago that so many of you would stop by to visit on a daily, weekly, and monthly basis!  The whole goal of this blog was simply to share the design projects I'm taking on around my home and to encourage and inspire you to do the same in your home (all the while sharing a few design tips & tricks along the way).  I believe your home should truly be a haven for you and your family where you can gather in a safe, happy, and comfortable environment, and with beautiful surroundings (whatever that might mean to you).  I hope in at least some small way I've been able to help you do just that if you've been following along since I started this journey!
I also want to take a moment to say thank you from the very bottom of my heart for following along!!  I am truly grateful for your presence and friendship here and hope that you will continue to come here for a daily dose of design inspiration in the future.  If you are a newbie here, thank you as well for stopping in and I hope you will stay a while and look around!  And, please don't ever hesitate to ask questions…I love design and love sharing about it so I'm always happy to answer any questions I can about things that are within my wheelhouse (and if it's not I'll let you know)!  Additionally I appreciate all of you that have come over from Pinterest, Instagram, and Facebook!  I also appreciate every single like, comment, and share as it truly means the world to me and I can't wait to see what 2017 holds for all of us in this crazy world of design!!
To get started on our look back over the past (almost) year I thought it would be fun to do a count down to #1 of your top 10 favorite posts.  #5 was actually my favorite because if you know me and my design style by now, you know that I'm super passionate and picky about my textiles and that I love great window treatments and pillows and A lot of heart and soul went into that post.  That said, I hope you enjoy reviewing each one and if you haven't yet had a chance to view some of them in full, that you will do that today!

#10 A Transitional Master Bedroom Tour:  In this post I shared a full tour of our master bedroom and how I pulled this space together mixing fabric patterns and colors to come up with a serene palette for this room.  You can view the full post HERE.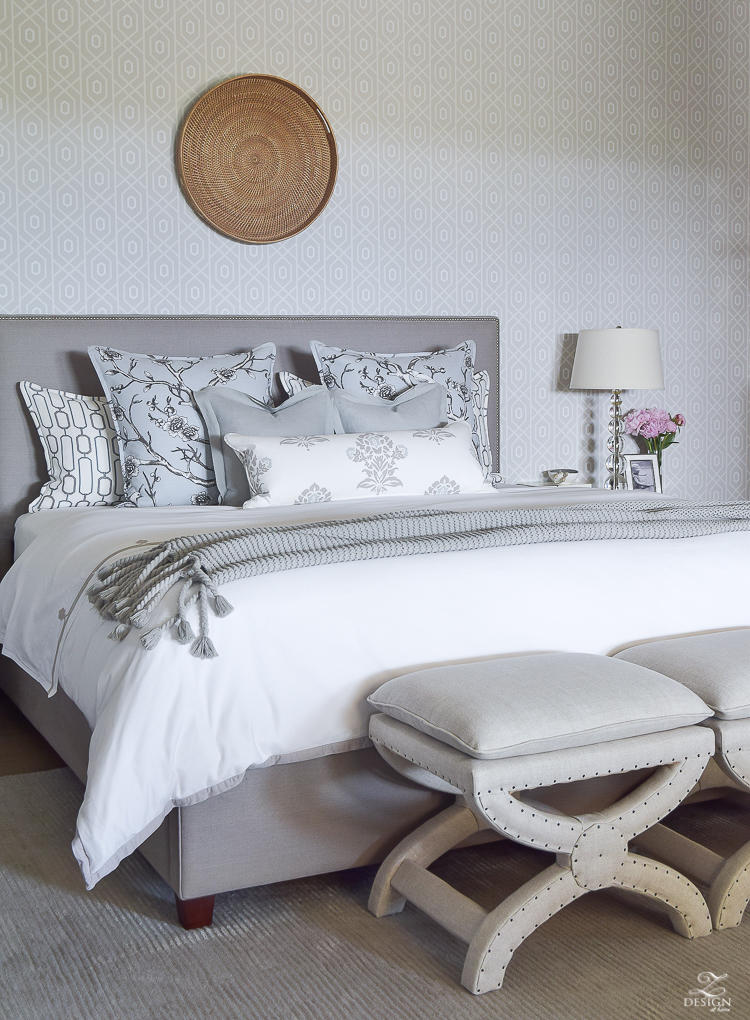 #9 Decked & Styled Holiday Tour – A Christmas Bedroom:  This was a tour I hosted with some very talented ladies that I mostly had not worked with previously and it turned out to be an amazing tour!!  I shared having a Christmas Tree in and decorating our bedroom for the holiday for the 1st time ever.  Click HERE to see the full post.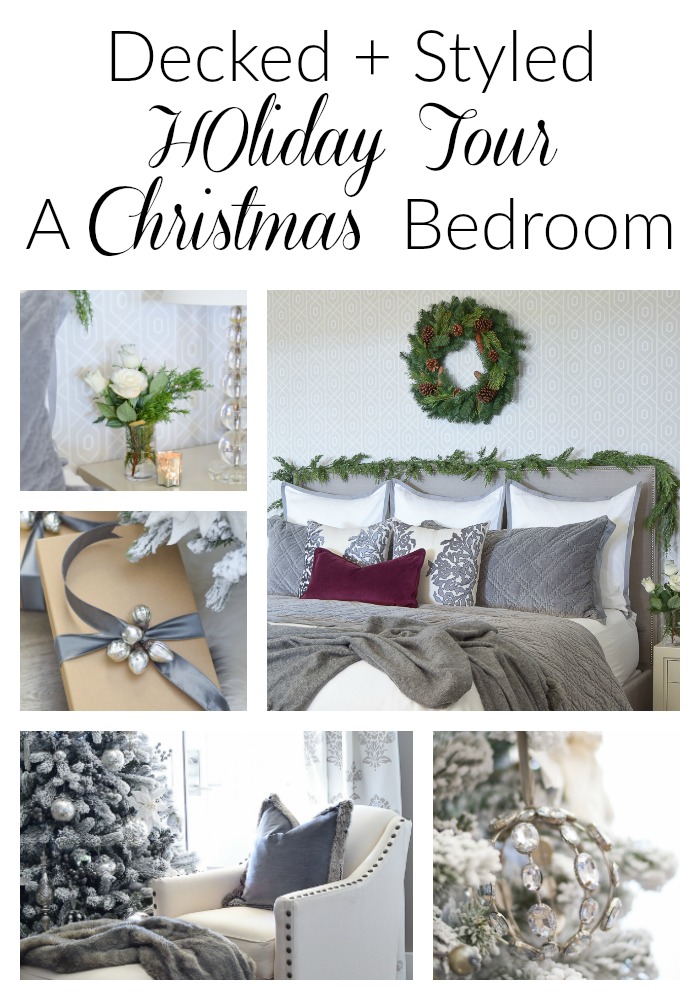 #8  3 Simple Tips For Styling the Kitchen Island:  In this post I gave you some simple ideas for styling your kitchen island…this was a personal favorite of mine as well:)!  Click HERE to see the full post.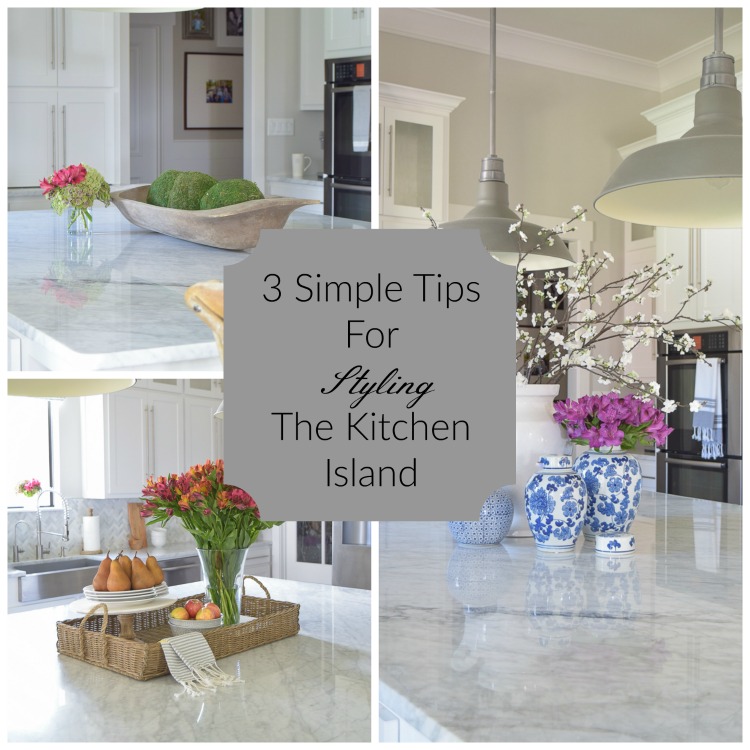 #7 A Fresh Approach To Fall:  Here I shared a fun fall home tour where I shared my approach to fall using an unconventional color and accessories.  Go HERE to see the full post.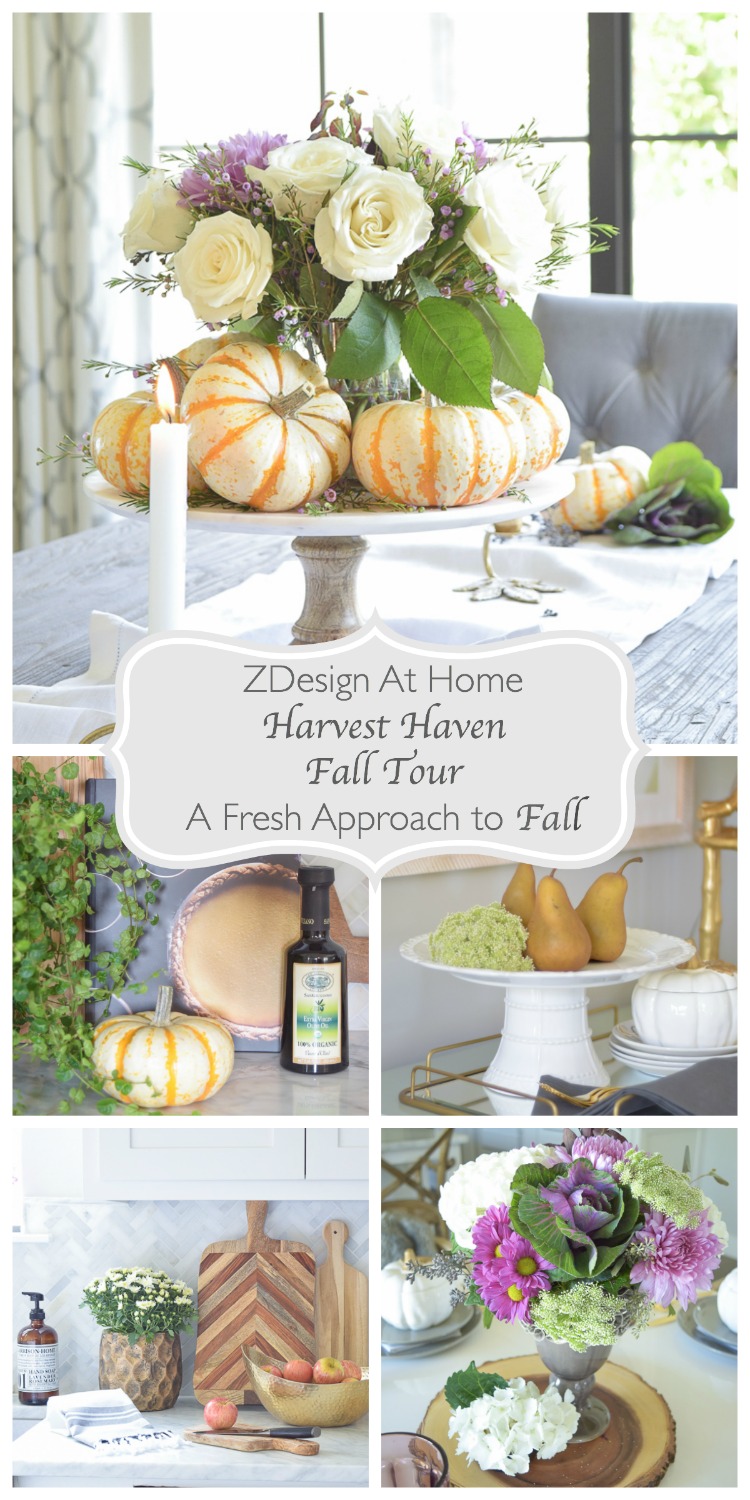 #6 Well Appointed Curtains: In this post I shared just about all you need to know to dress your windows properly and in style.  Click HERE to view the full post.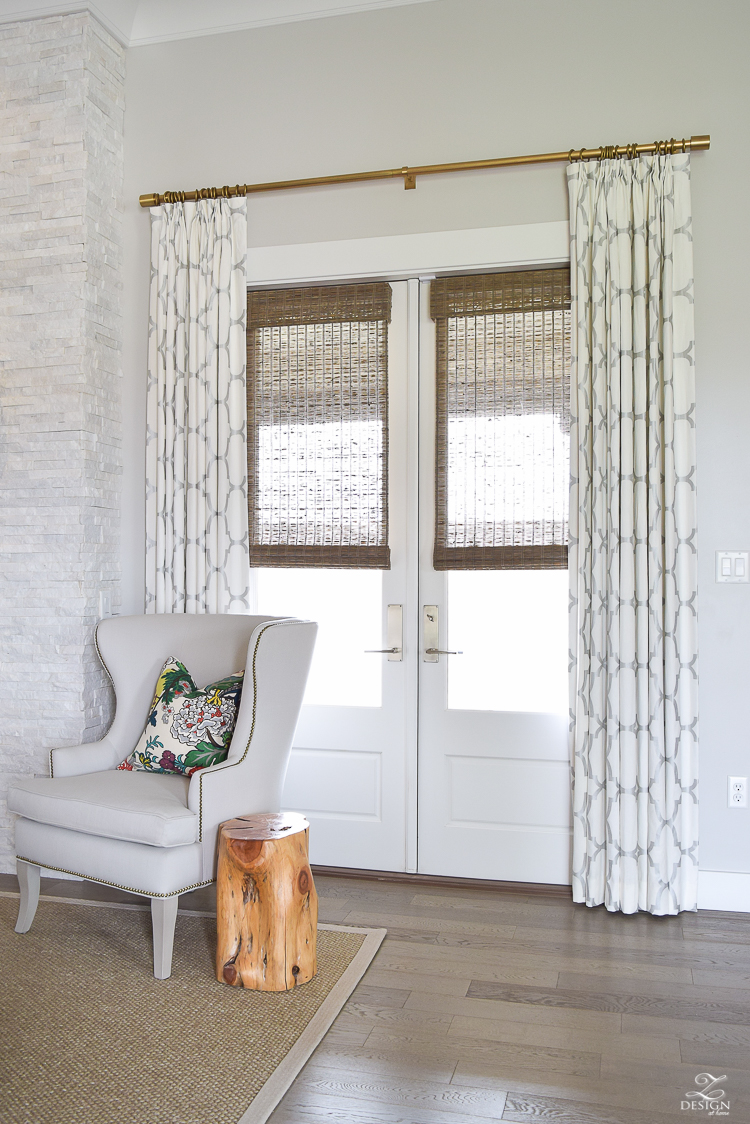 #5 A Transitional Master Bath Tour: In this post I took you on a full tour of our white transitional en suite and shared several tips on how to create flow between the master bedroom and bathroom.  Click HERE to view the full post.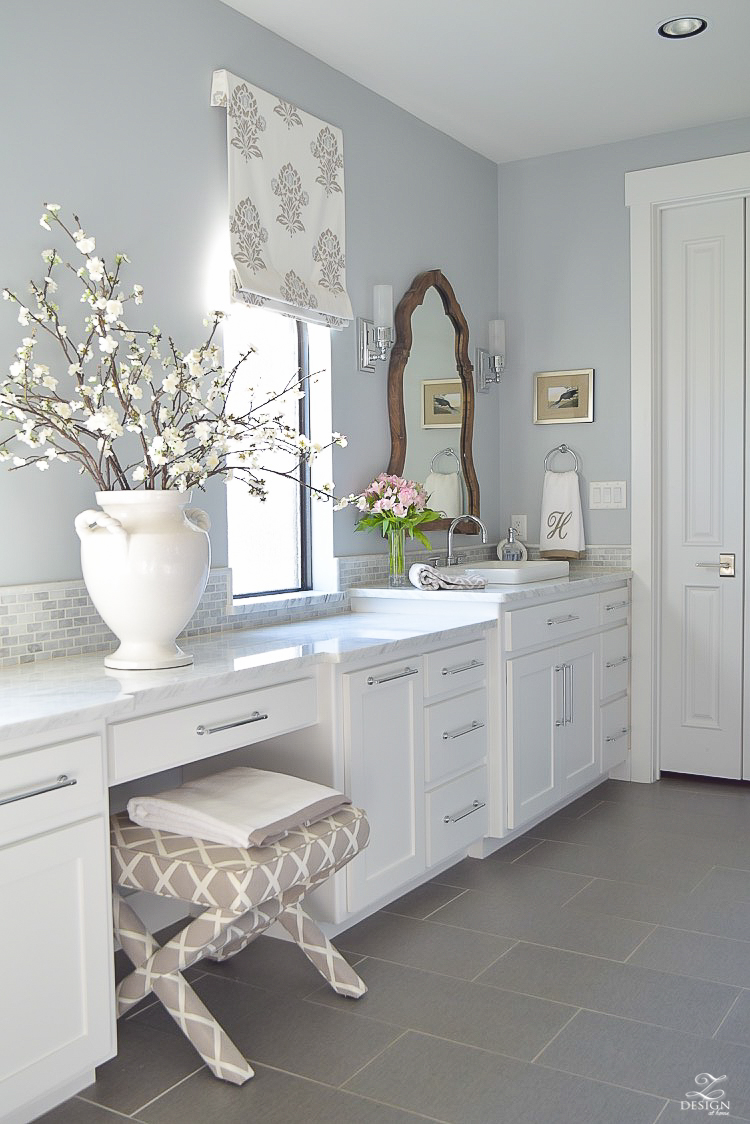 #4 Holiday Home Showcase Christmas Tour:  Here I joined some of my best blogging buddies on a special blog hop hosted by our dear friend Kelley Nan.  There was so much goodness on this tour with my buddies and I hope you'll view it if you haven't had a chance yet!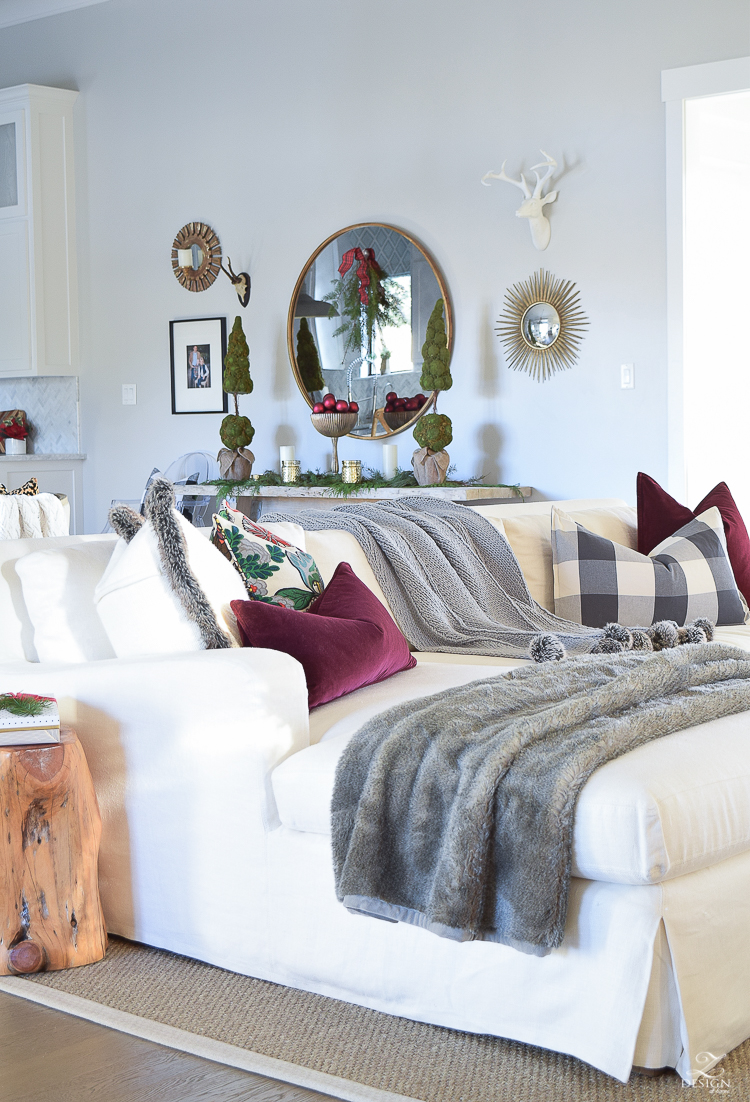 #3 A Guest Room Retreat Tour:  In this post I took you on a tour of our cozy guest retreat and shared tips on how I pulled this space together with the use of fabric and key furniture pieces.  Click HERE to view the full post.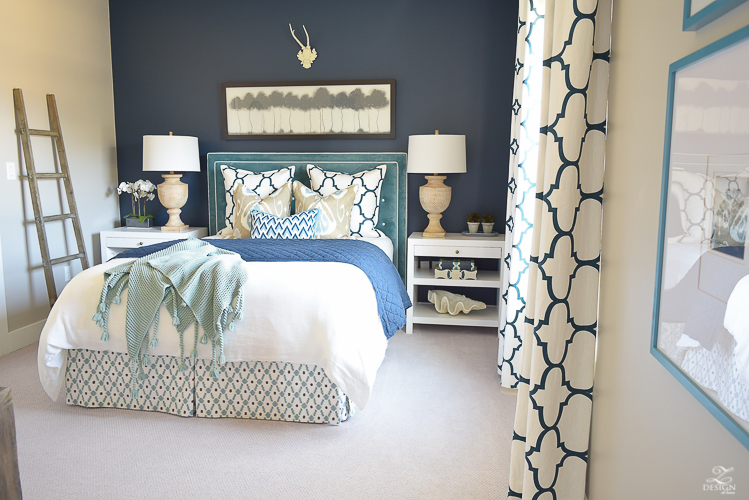 #2 A Kitchen Backsplash Transformation:  In this post I shared how I chose the wrong back splash during the construction of our home and took you through the transformation of switching it out.  Click HERE to view the full post.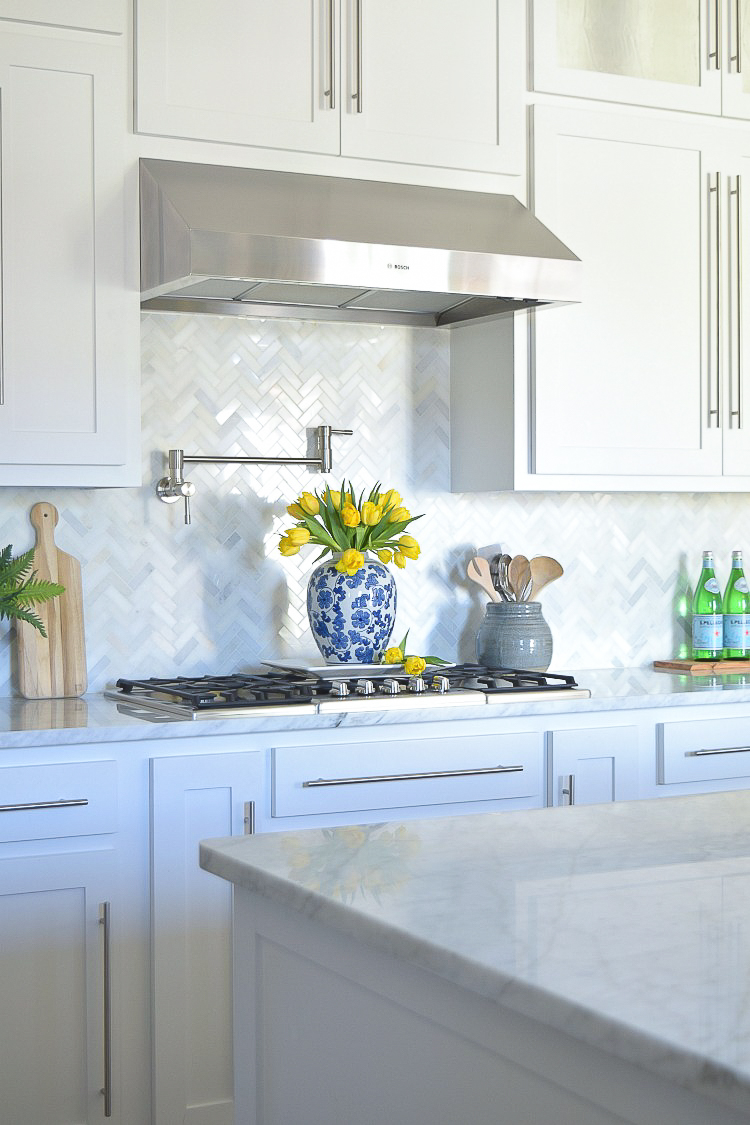 #1 Kitchen Tour:  Drum roll pleases…and the kitchen no doubt was your favorite post!!  If you are new here and haven't taken the tour yet, I hope you will stay a while and visit the heart of our home right HERE.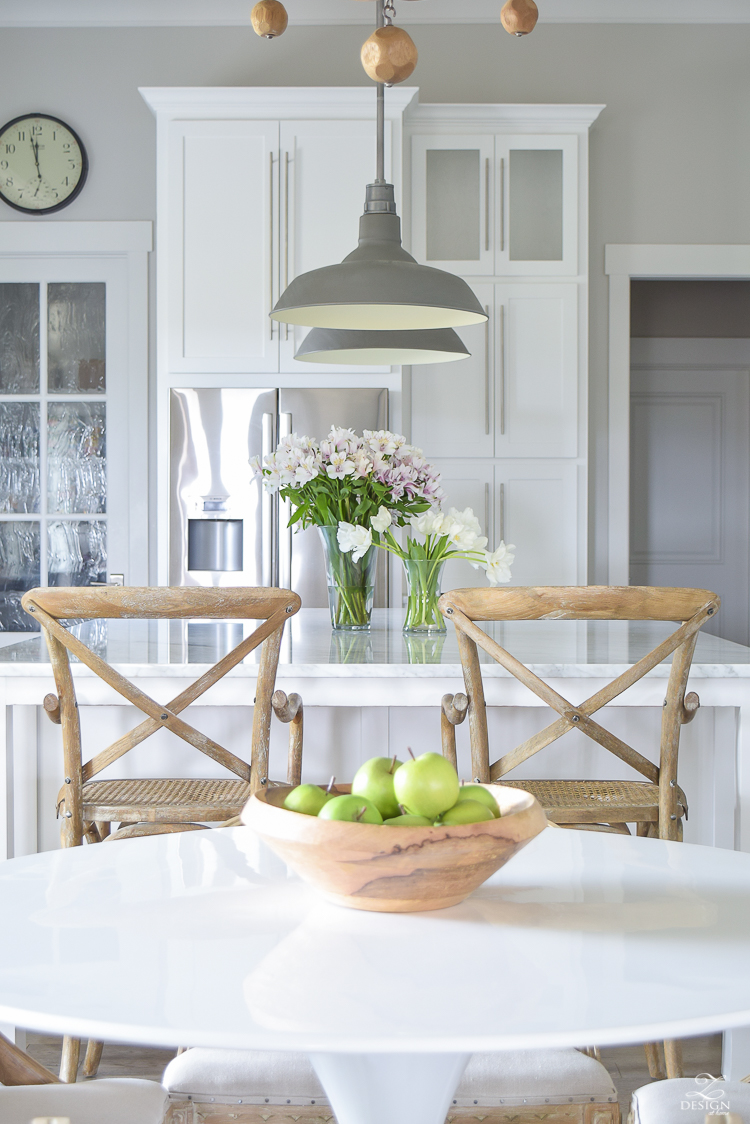 #3 A Welcome Barn Door Addition to our Home:  In this post I shared all about our new barn doors from Artisan Hardware primarily sharing about the installation of the doors and why we chose what for this project.  Click HERE to see the full story and more photos.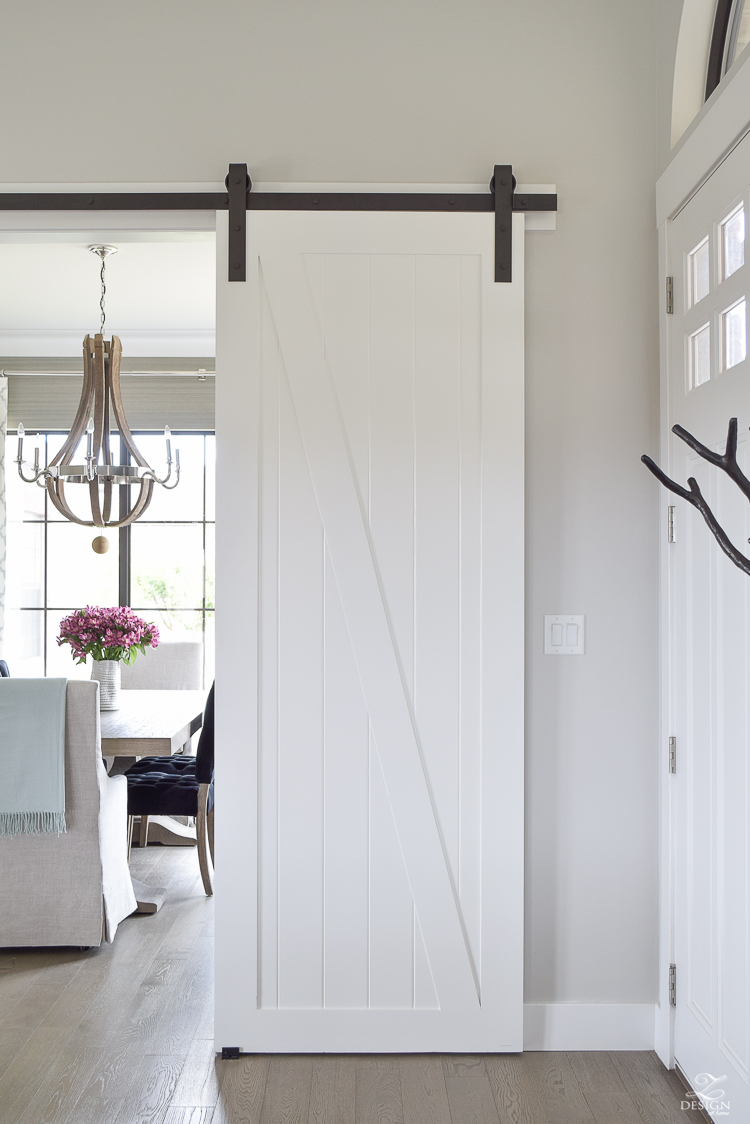 #2 Dining Room Reveal:  This was by far the biggest (and probably my favorite) project (and transformation) of the year.  Click HERE & HERE to see part 1 & 2 of the full reveal.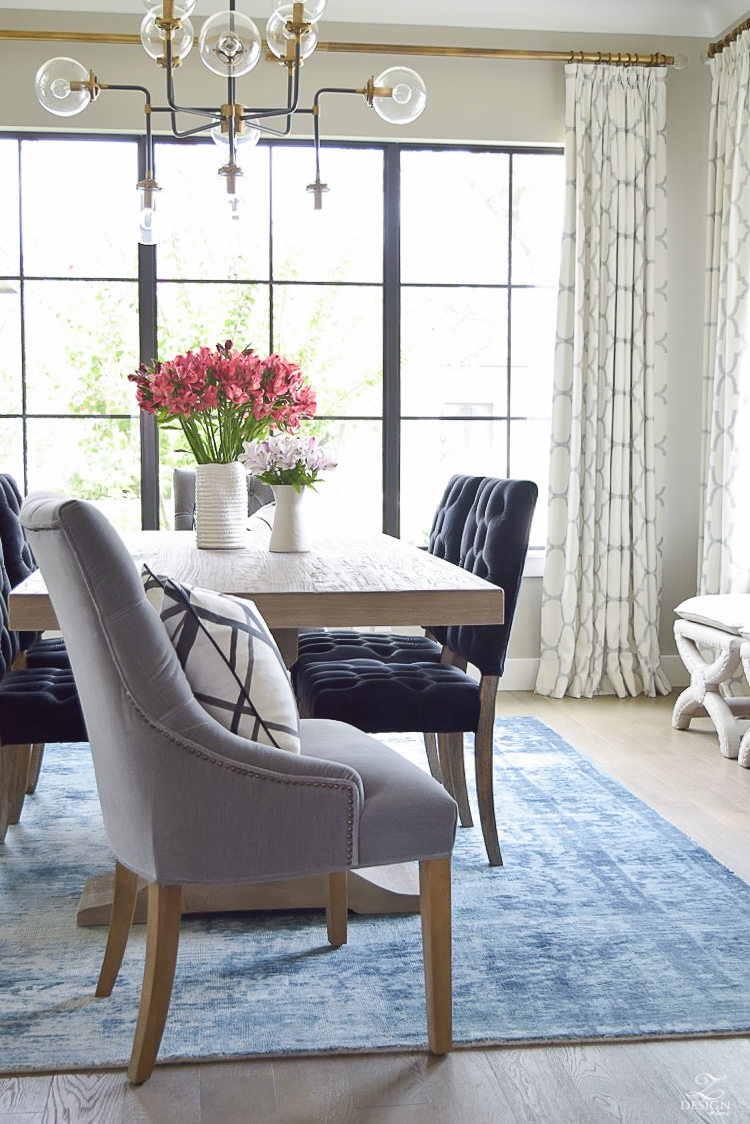 #1 Guest Room Refresh:  In this post I shared some simple but impactful updates to our guest room.  Another fun project for the year that came in at #11 on your list of favorites.  Click HERE to start a tour of this room!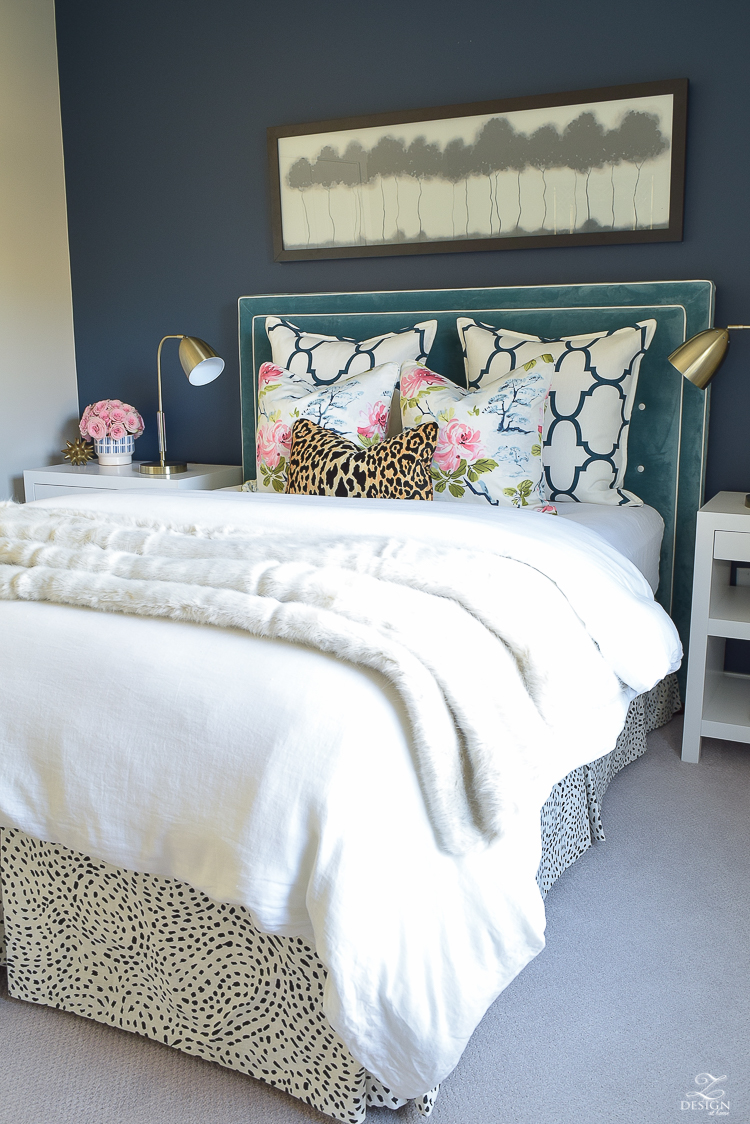 Living room curtains (seen HERE):  My curtains were custom made by my work room (that I use for clients) which is a to the trade only company however, I have partnered with one of my favorite Etsy shops to make the exact same curtains that you can find by clicking the image below:

Size of kitchen island & pendants:

 Our island is 6′ x 9′ and each pendant is 22″ in dia.  The pendants can be found HERE on my kitchen resources page.  Here also are some alternative options that are very similar…

Breakfast area console (one of a kind piece from a specialty store) & lamps (seen HERE):  These items are no longer available but here are a few similar sources:

Main Paint Color & Guest Room Accent Wall color:

Our main living area wall color (seen HERE) is On The Rocks by Sherwin Williams and the accent wall in our guest room (seen HERE) is Gentleman's Gray by Benjamin Moore.

Wood Floors:

 Our wood floors are by Pinnacle and the color is called Barn Wood.  They were purchased via our builder during the construction of our home and through a local flooring store.
In closing, it was such a fabulous year from getting to meet my blogging besties at my dear friend Shauna's Naples, FL beach cottage, to attending the Haven Blogging Conference in Atlanta (read all about these two things HERE & HERE), to having the opportunity to work with some of the brands I love (and getting to share about it here), to now in 2017 looking forward to one of the most exciting times of our lives as a family.  This short but amazing time here on the blog has truly been a blessing and a gift to get to share my passion with you.  Thank you again for joining me and hold tight as I get ready to share some super exciting news soon about what is ahead in 2017 for our family, home, and this blog!
All the best for a wonderful 2017 and I hope you will take a minute to share with me in the comments section what you would like to see me share about in the new year!!
Xoxo, Bree