Simple Transitional Modern Fall Bedroom Tour
Happy fall! Who else is beyond ready to transition into this new season that is upon us? We had the warmest summer down here in Texas and I for one have been chomping at the bit to turn each space of our home into something more cozy and warm to get us ready for the cooler months ahead! Today I'll be sharing a Simple Transitional Modern Fall Bedroom Tour but later in the week I'll also be sharing our fall entryway, living, kitchen and a smidgen of our dining space so stay tuned!
This post contains affiliate links at no additional cost to you. Please read my full disclosure policy here.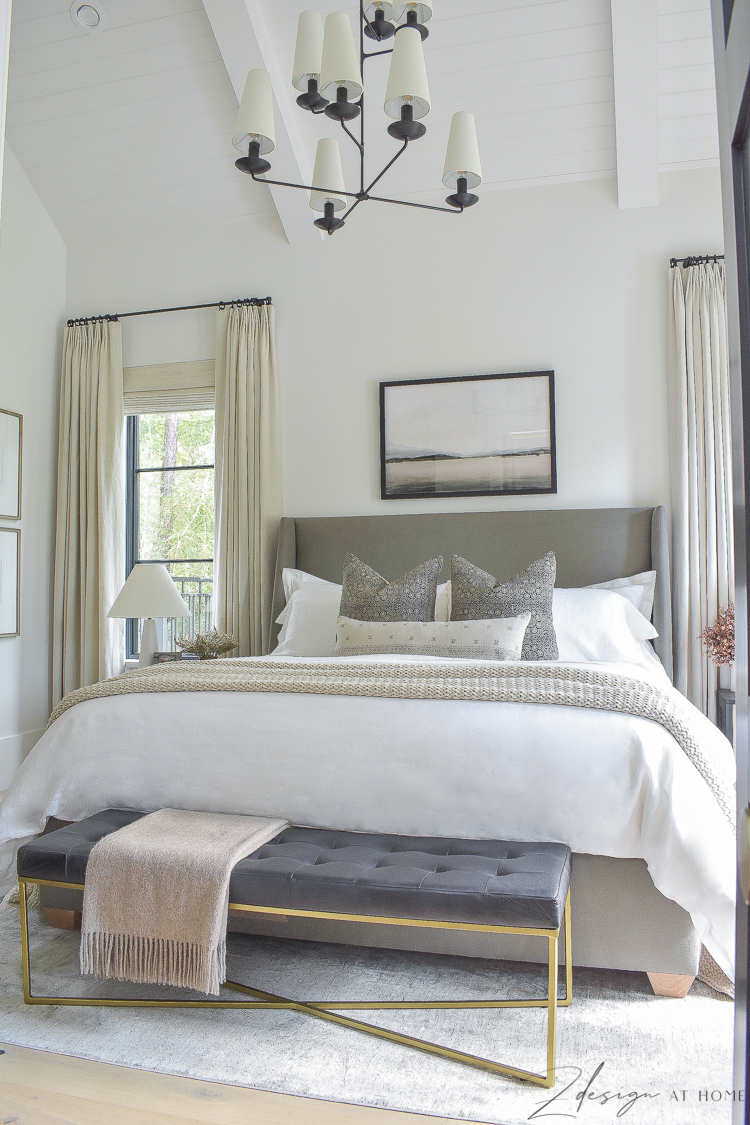 This biggest change in this space is the new black leather tufted bench with brass legs! Ah, I love it and it took our bedroom to a whole new level when it was added. I talked all about it in this post recently and I also added this affordable cashmere throw to the bench to further cozy things up for fall.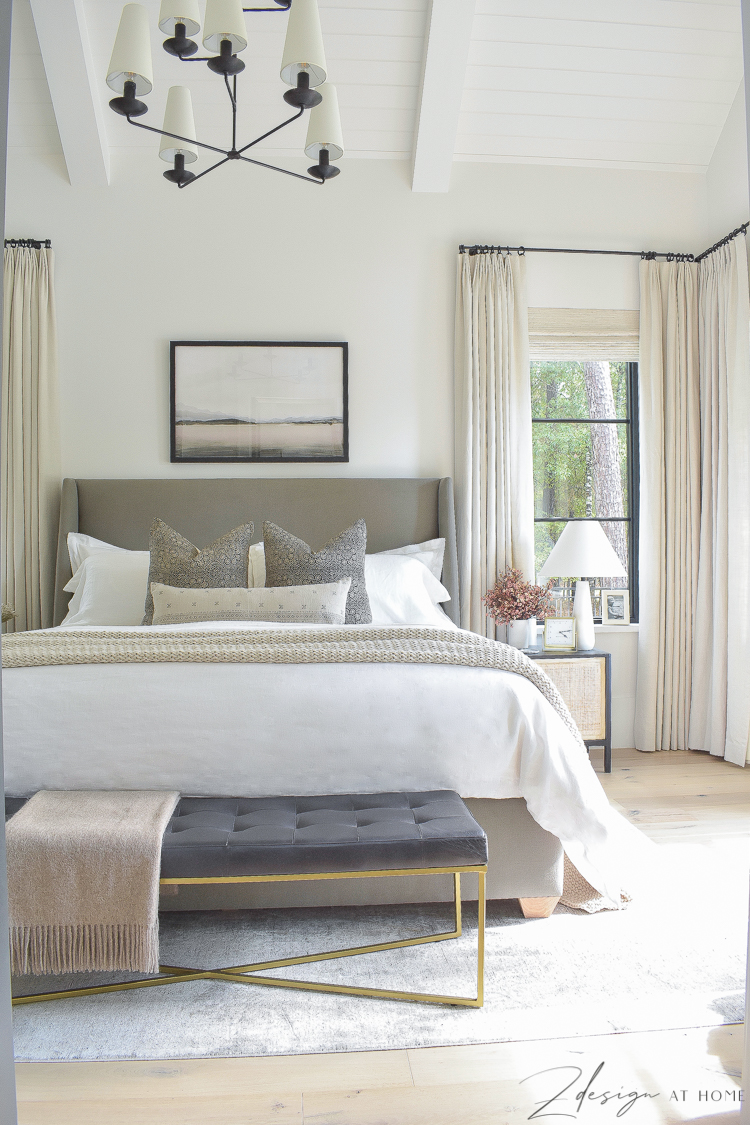 Next I switched out my decorative pillows to something warmer in a black floral block print. Because it's still warm here in Texas I did leave my linen bedding for now and will probably wait until I start decorating for Christmas before I switch that out. On my husbands night stand I added a pottery vase with some dried botanicals for a more masculine feel.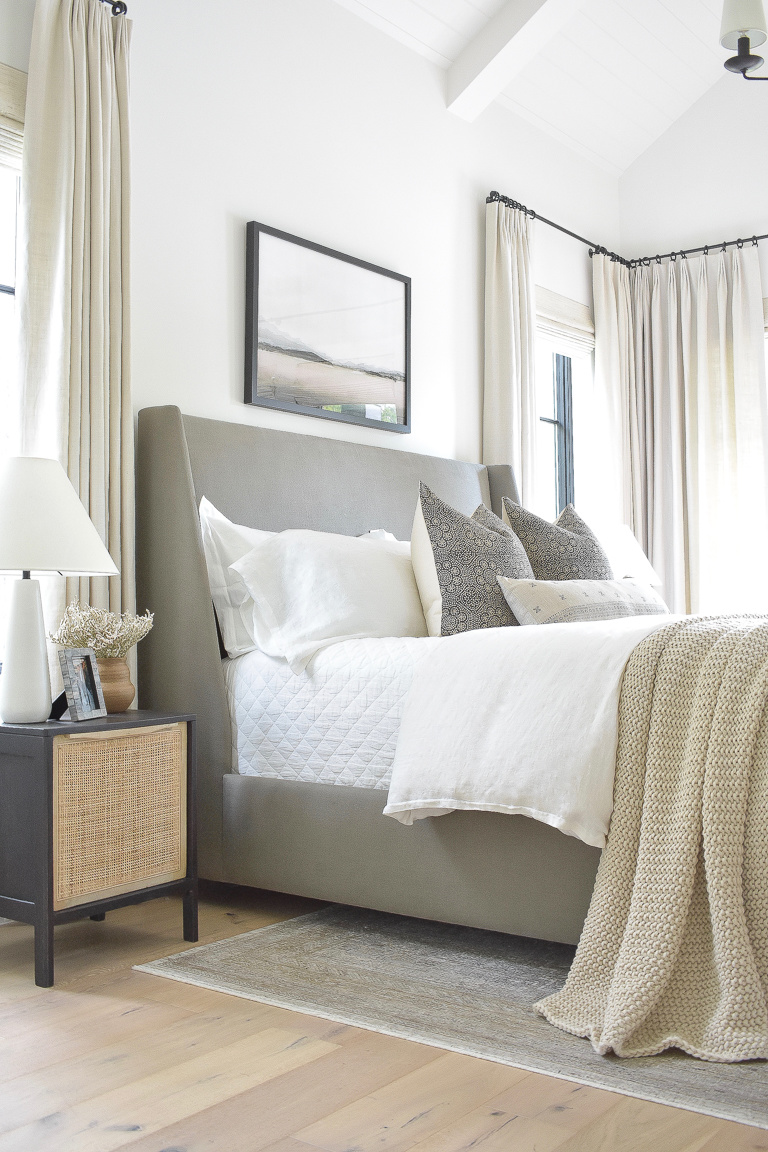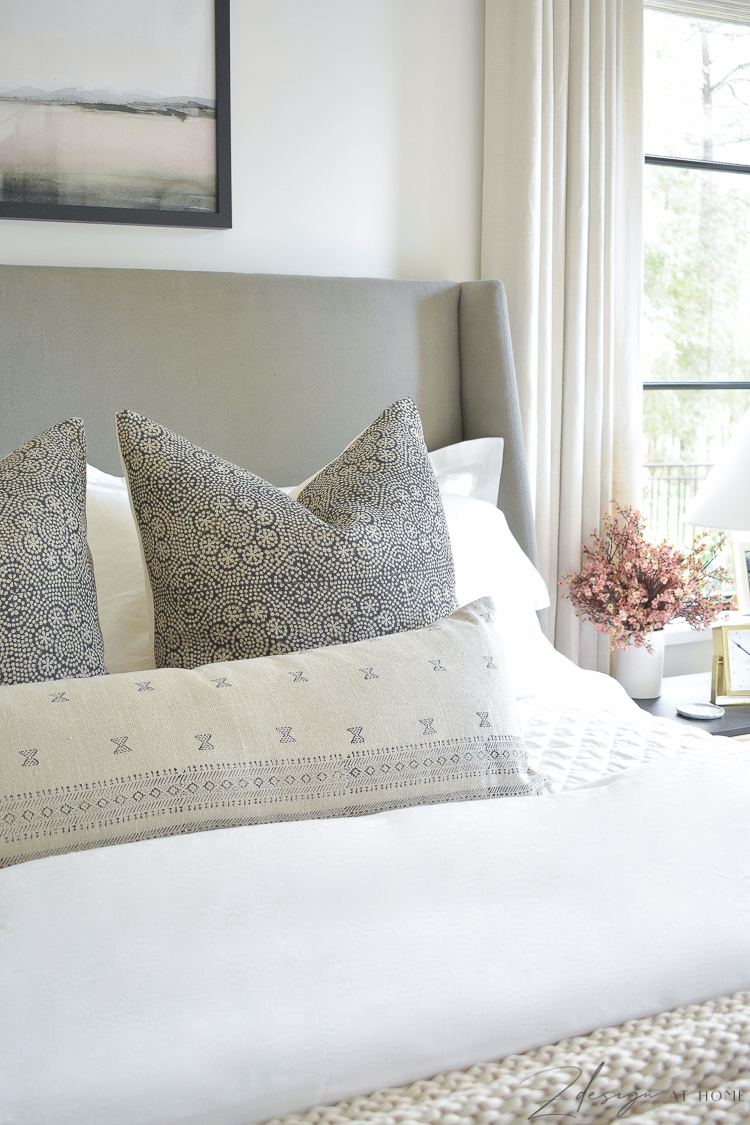 The throw at the end of the bed is a staple and definitely still works for fall since it's a chunky woven knit – it's a great piece and is also available in gray and white.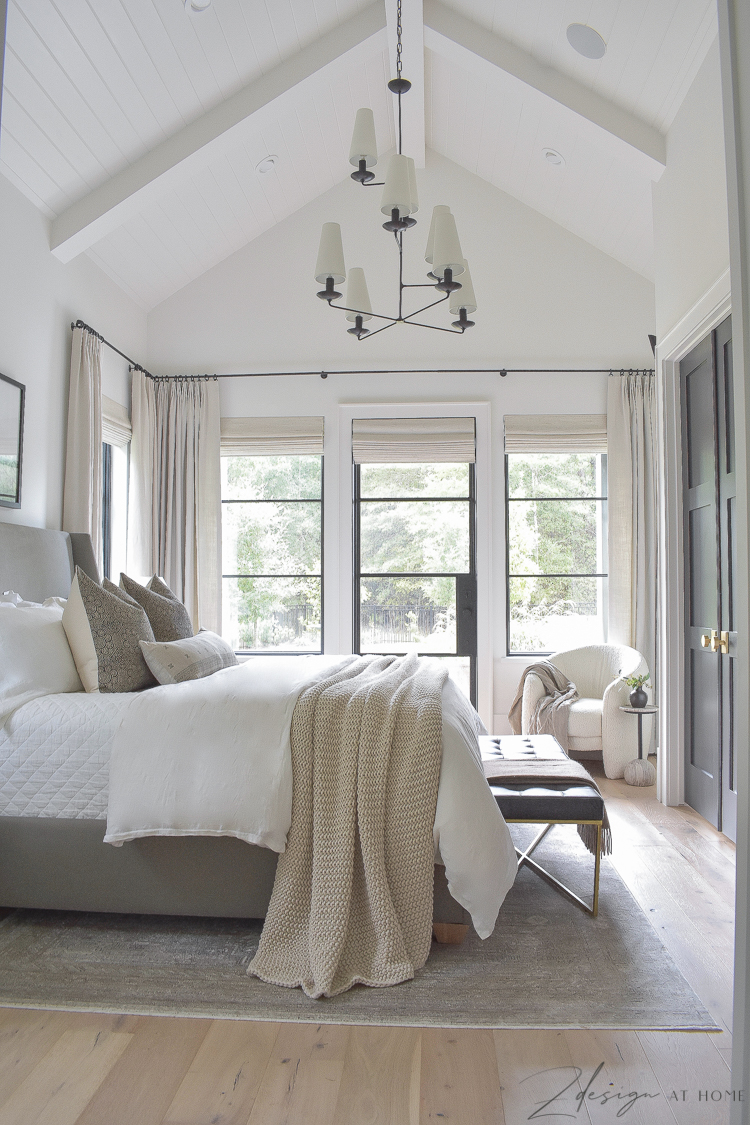 On my side of the bed I added these rusty colored fall stems for a pop of fall color. I still need larger nightstands for our bedroom but haven't been able to find anything that will work so far so I'll just keep taking my time looking. I love these cane nightstands and they are perfect for the space, except the size.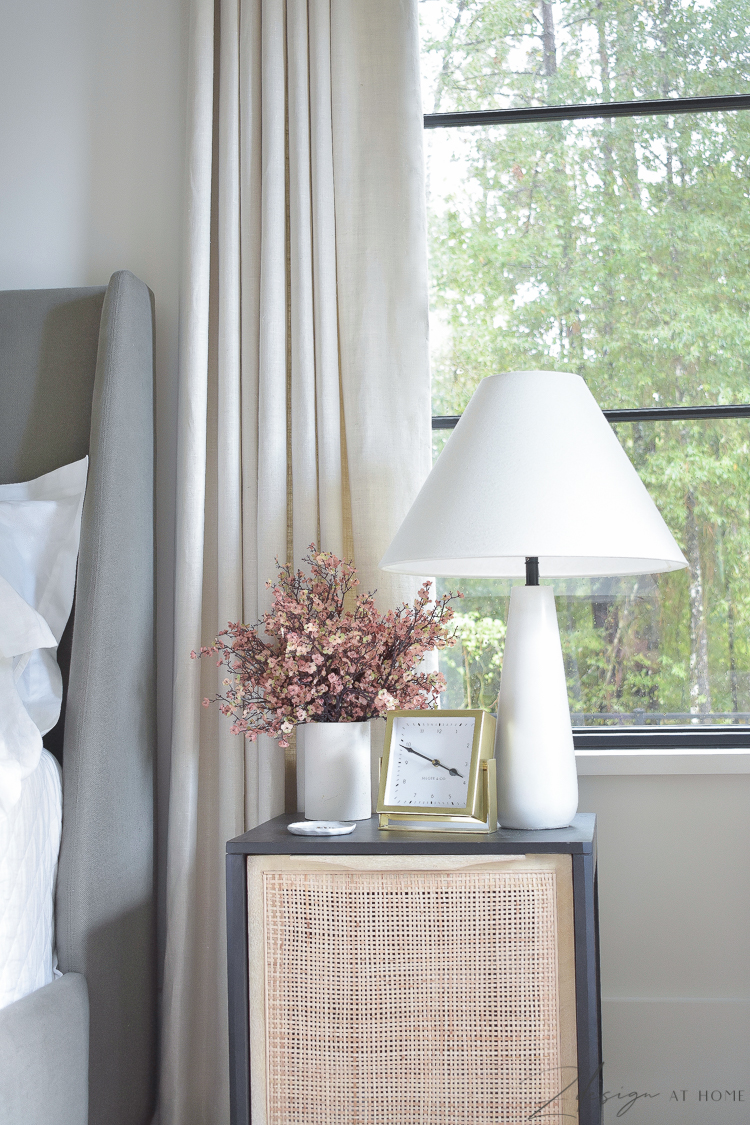 I also took the matt out of the art over the bed for a more moody effect.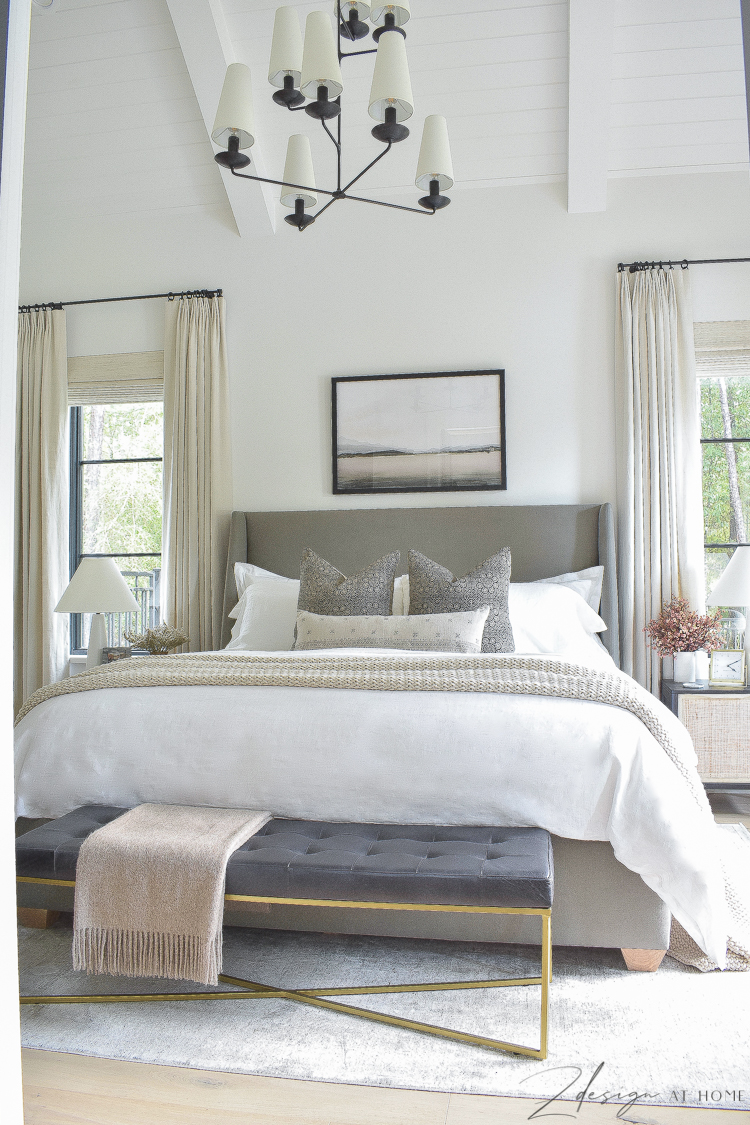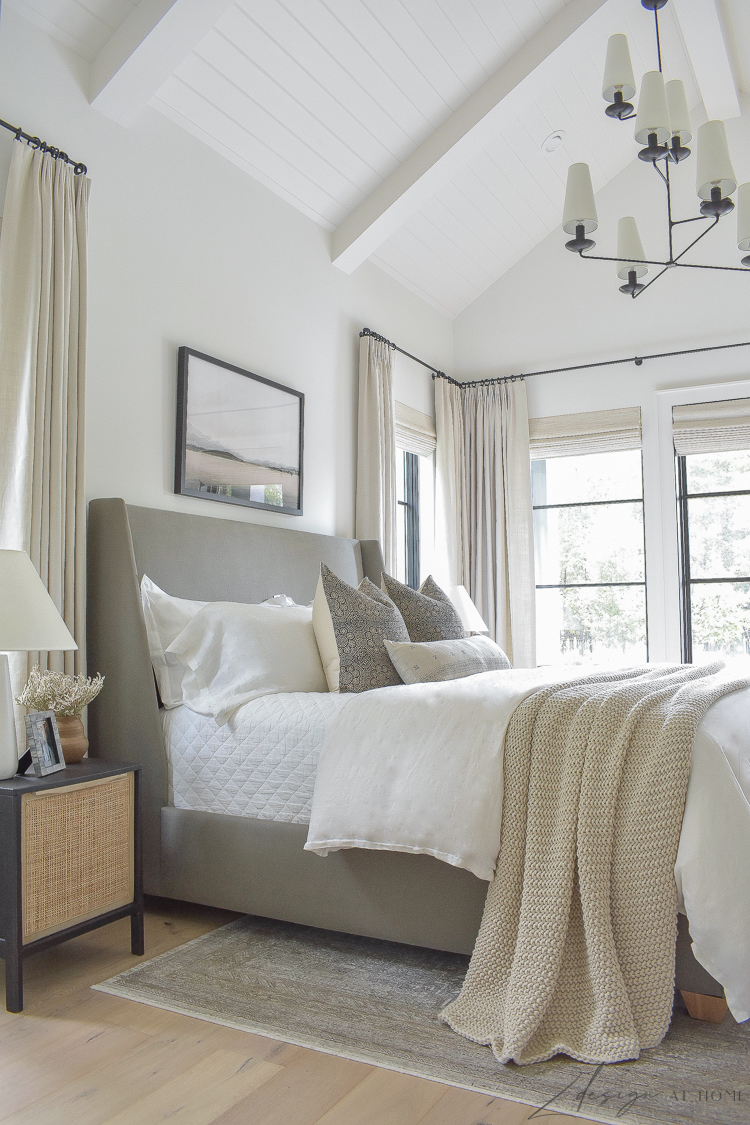 As soon as the holidays are over I'll share a full bedroom tour of this space but I hope for now you've enjoyed seeing our Simple Transitional Modern Fall Bedroom Tour. Please leave any comments or questions below in comments and thank you so much for stopping by!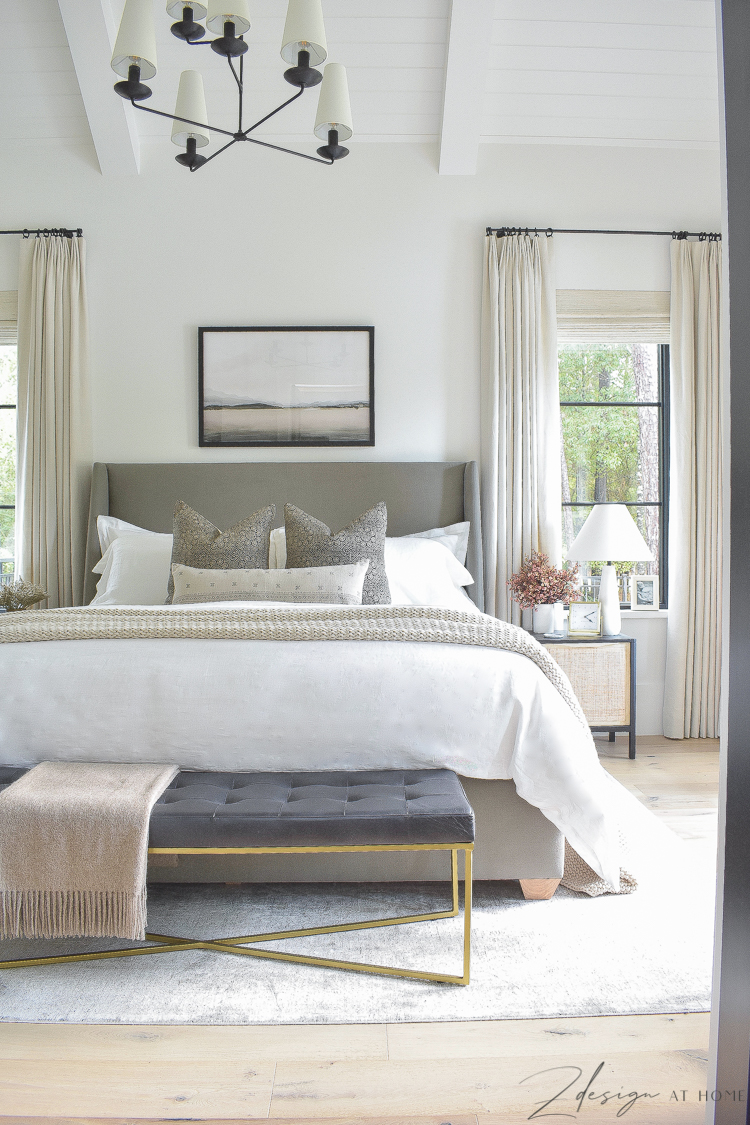 Don't forget to stop back by later in the week for more fall inspiration in our entryway, kitchen, living and dining spaces!

Fall Bedroom Sources
Black Floral Block Pillows | Lumbar Pillow | Linen Duvet & Shams | Bed | Rug | Chandelier | Left Nightstand | Right Nightstand | Art | Throw end of Bed | Bench | Throw on Bench | Boucle Chair in Corner | Side Table by Chair | Black Vase | Similar Drapes | Curtain Rods | | Similar Shades | Lamps | Brass Clock | Dried Flowers by Bed | Rust Faux Florals by Bed | Brown Vase | White Vase