First Fall Decor Updates of the Season!
Happy fall!  Even though we are about a week away from fall still our home is in full fall mode already!  I don't know if it's the new house or what, and even though I'm still slammed trying to get our home furnished and decorated, I couldn't be more excited to bring in some cozy fall pieces to share the First Fall Decor Updates in our Home!  I'm so glad you've joined me!
*This post was done in partnership with Walmart, a brand I love.  All thoughts, opinions, images and product sections are my own.  Affiliate links have been used in this post.  Please read my full disclosure policy here.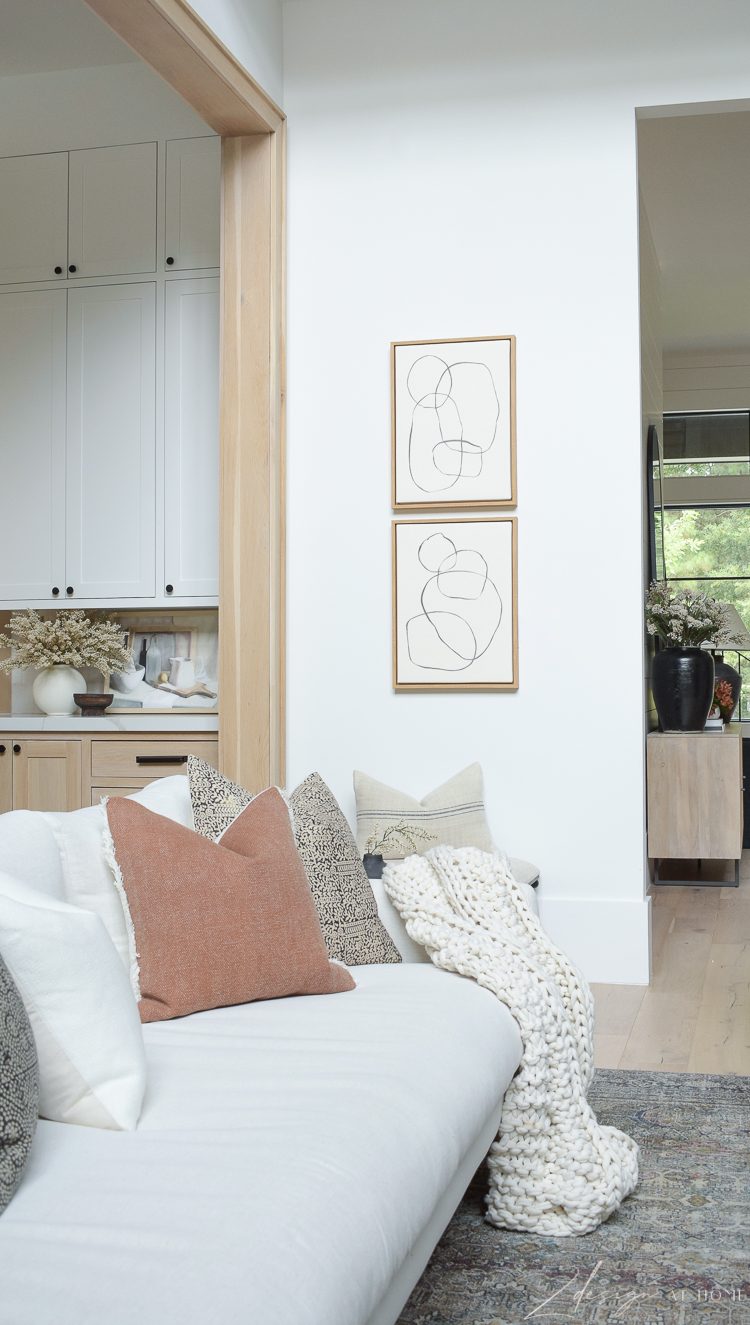 In full transparency I've always struggled with traditional fall decor until recent years when I finally allowed myself to find other ways of bringing in fall touches that speak to me such as art, textured accessories, and of course subtle pops of color through fabrics and furniture.
You might remember this textured bubble vase from Walmart Home I used this past summer?  It was such a great piece to transition over into fall since it has such nice texture and well, it's so pretty I couldn't put it away!   And it's really beautiful with some neutral fall stems in it.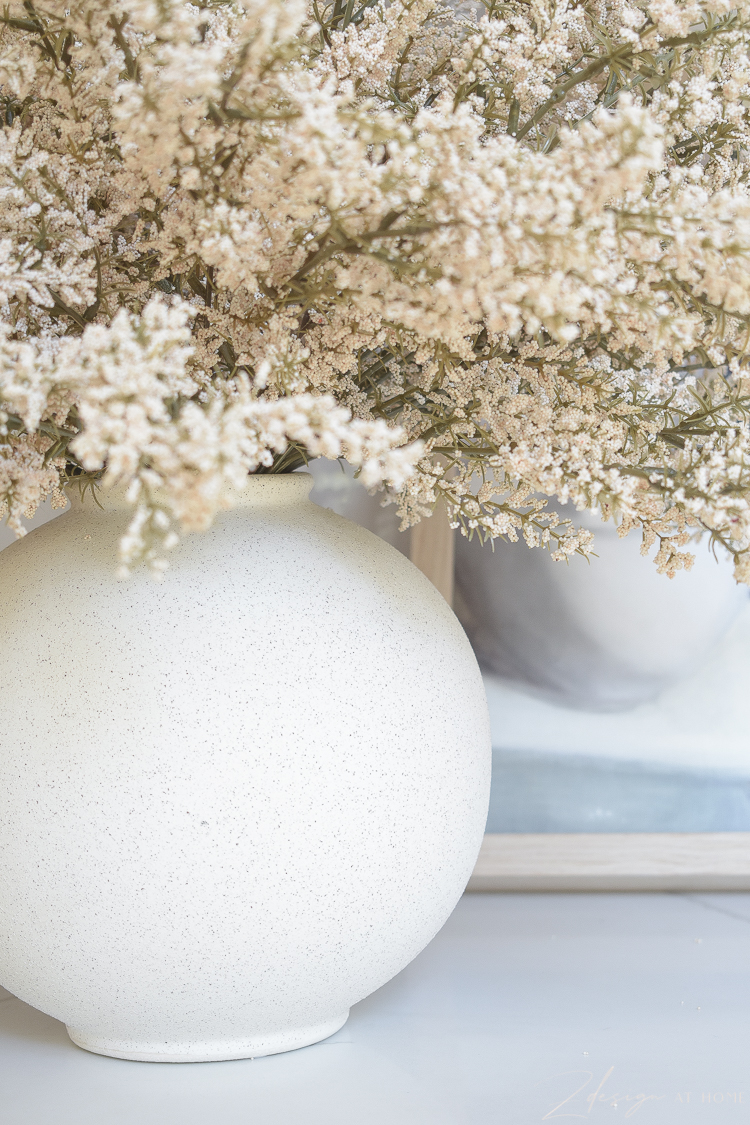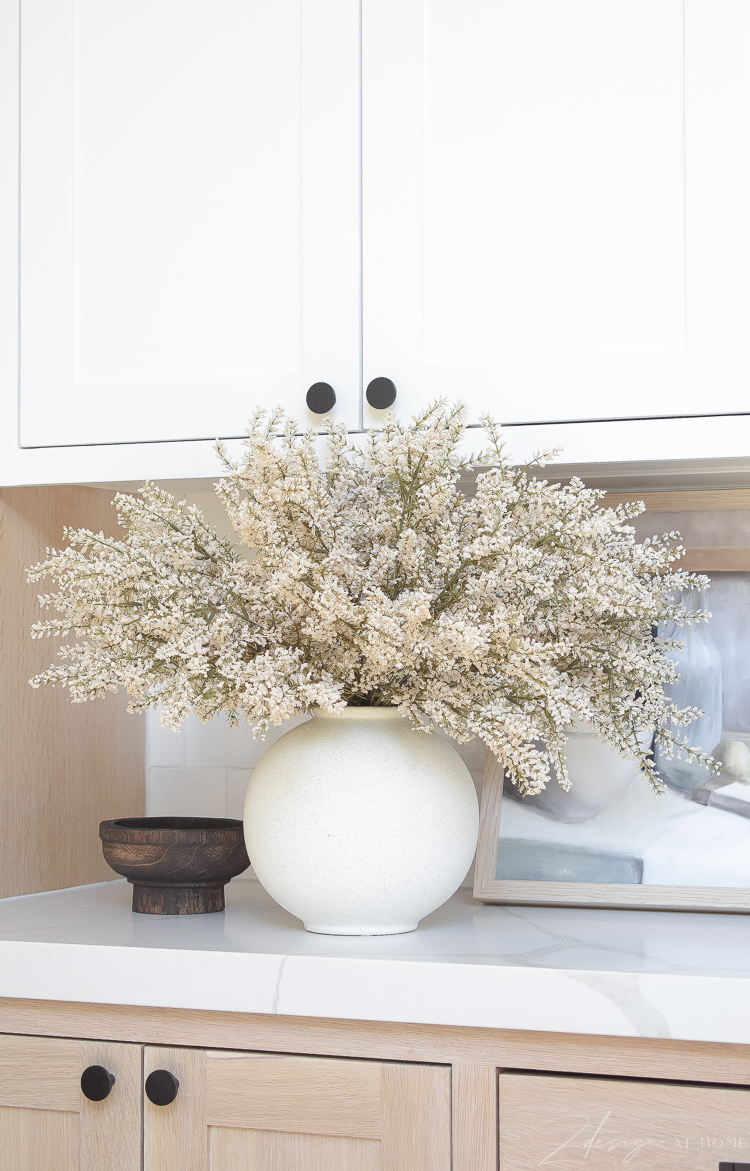 You might also remember this basket tray, textured vase and bowls – they are also in the fall collection and I'll continue to use them as the season goes on.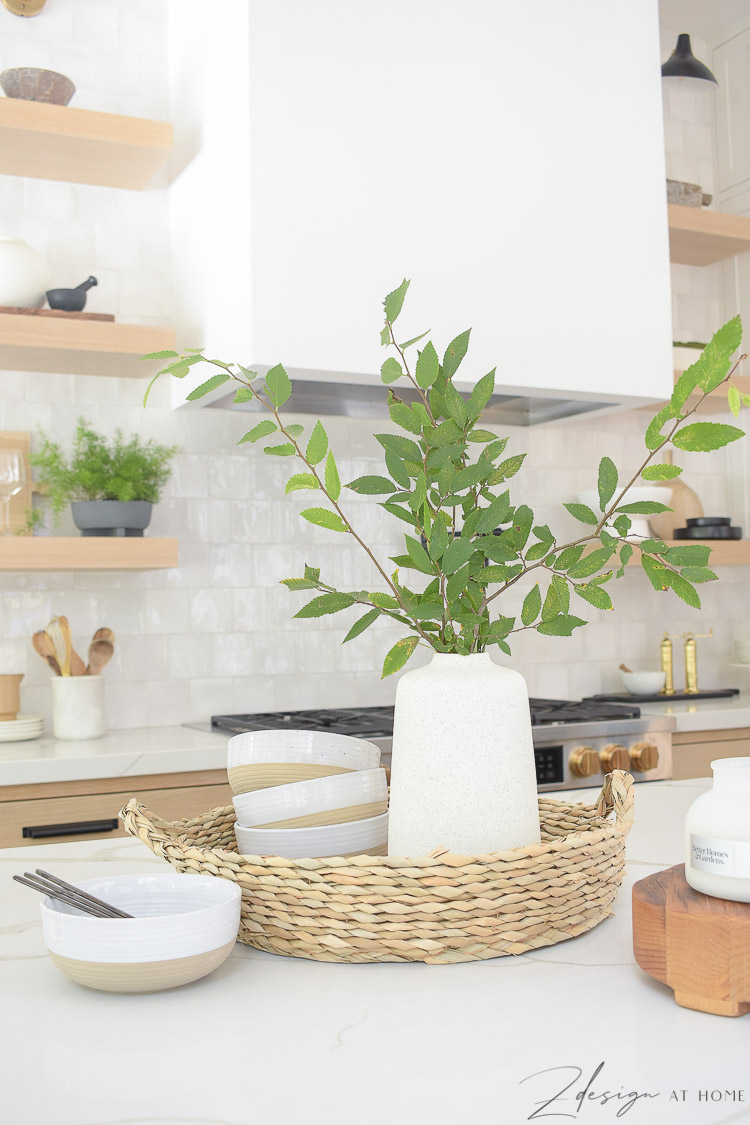 In the living room I added this amazing circles art from Walmart!  The frame brings in a lot of warmth and character and of course I love the modern feel of these prints.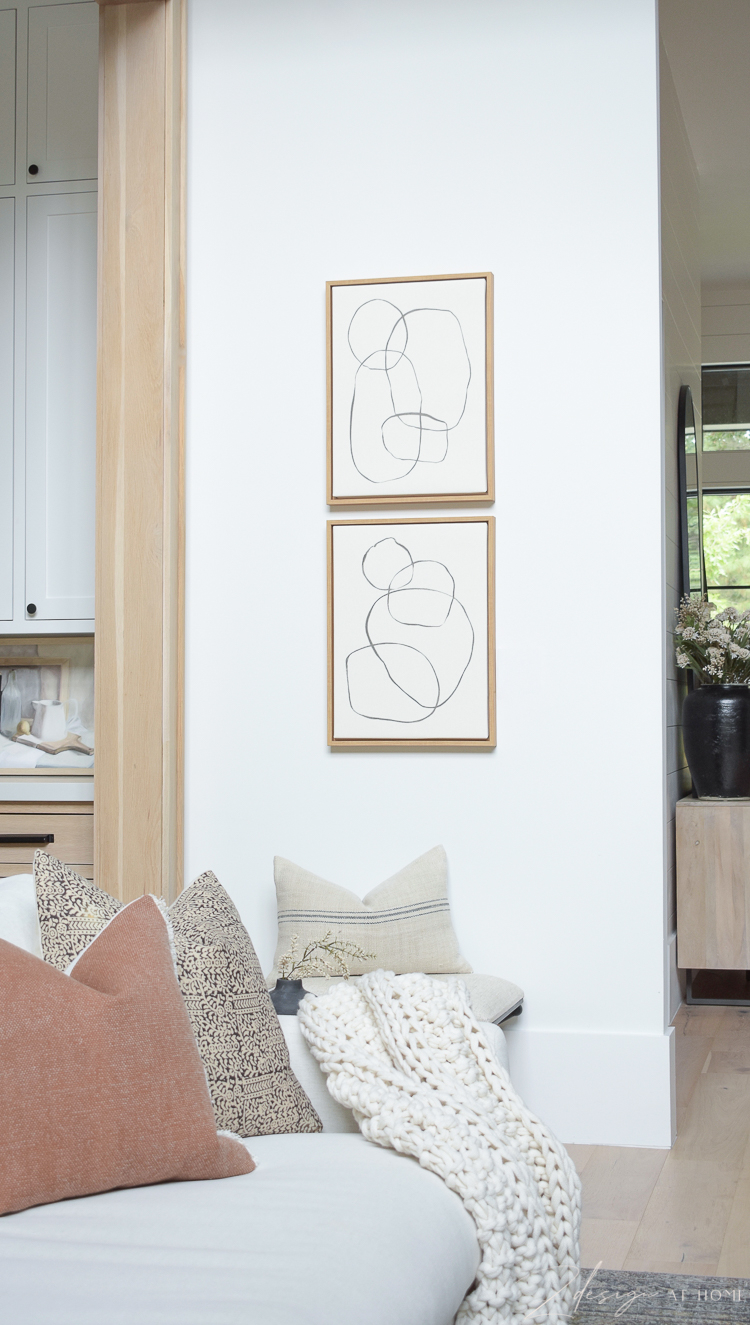 The prints are on canvas and I love how great the quality is and, they come in a set of two!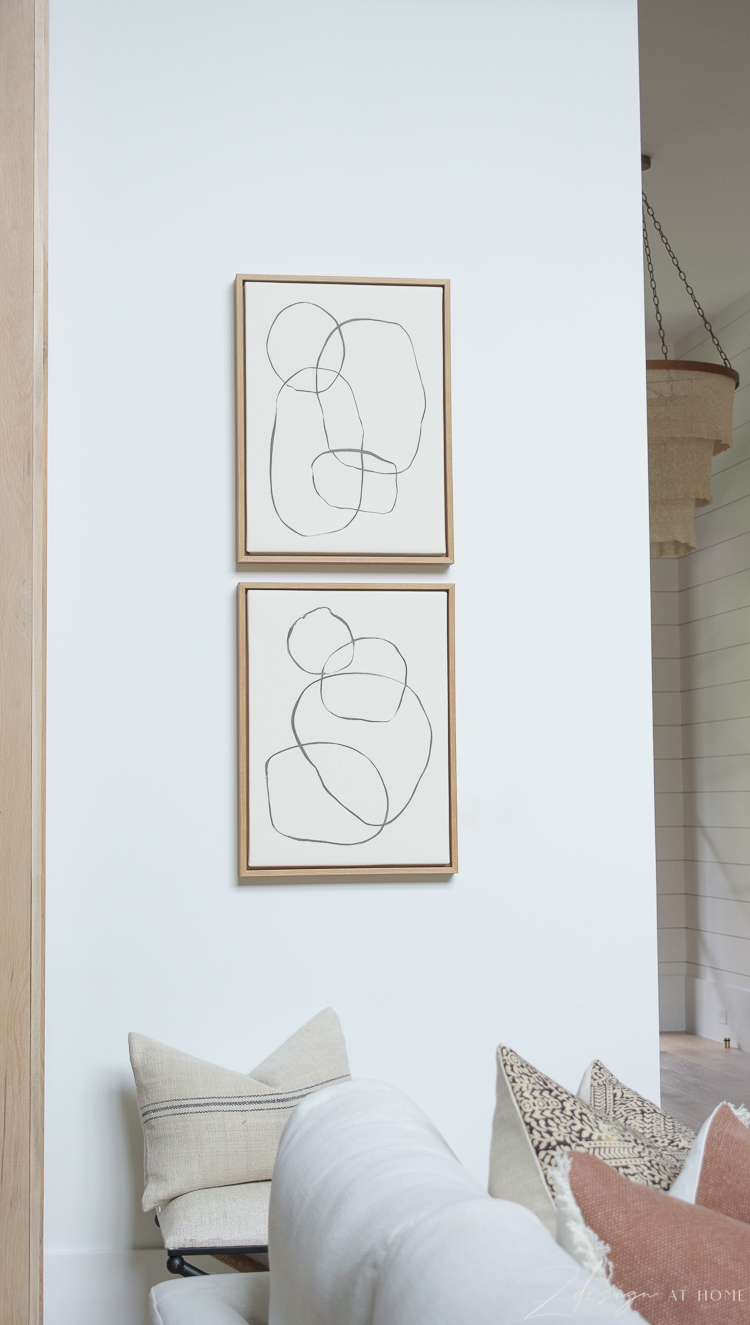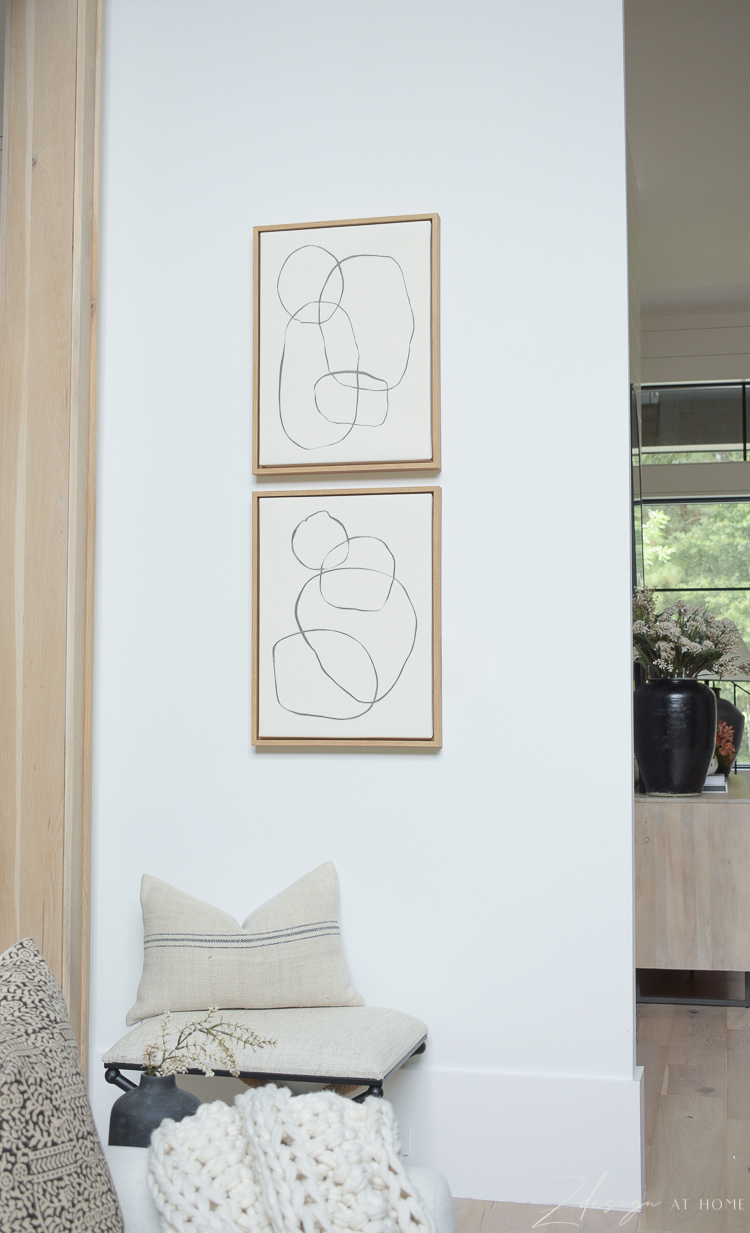 I also snatched up this terra-cotta colored pillow from Walmart for a pop of color in my living room this fall.  The texture is great and I love the subtle fringe, and it's made so well.  This pillow comes in a XL lumbar which is really great also!  Mine is the 20×20.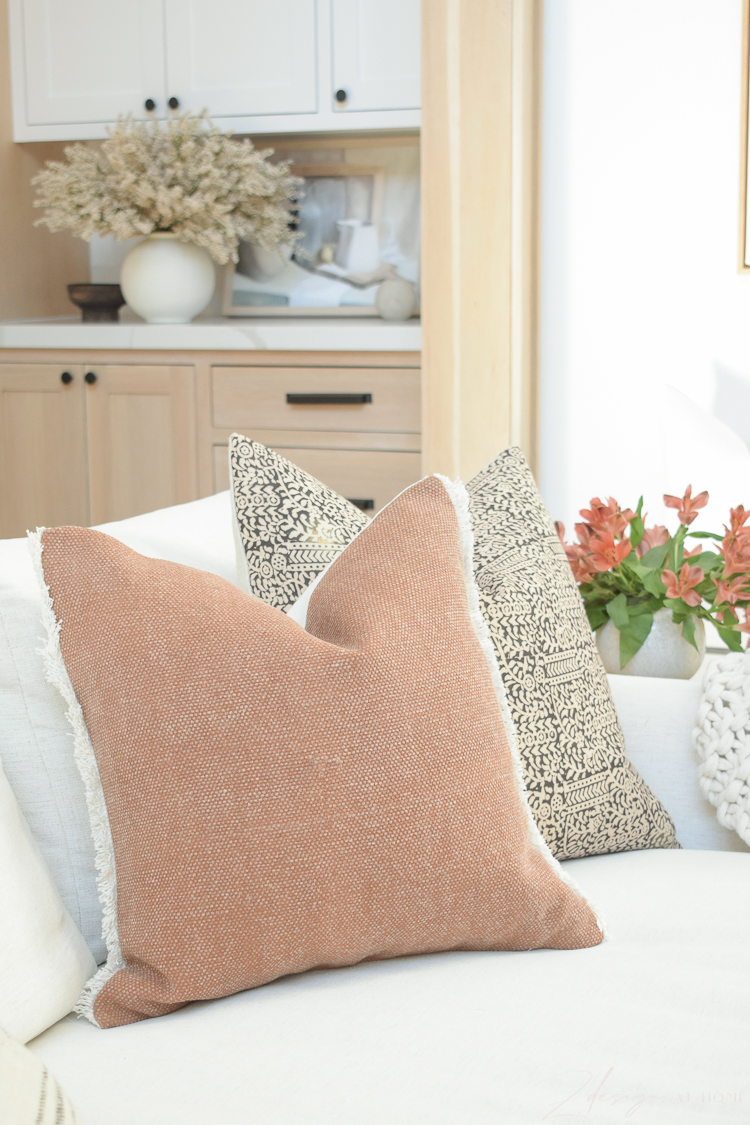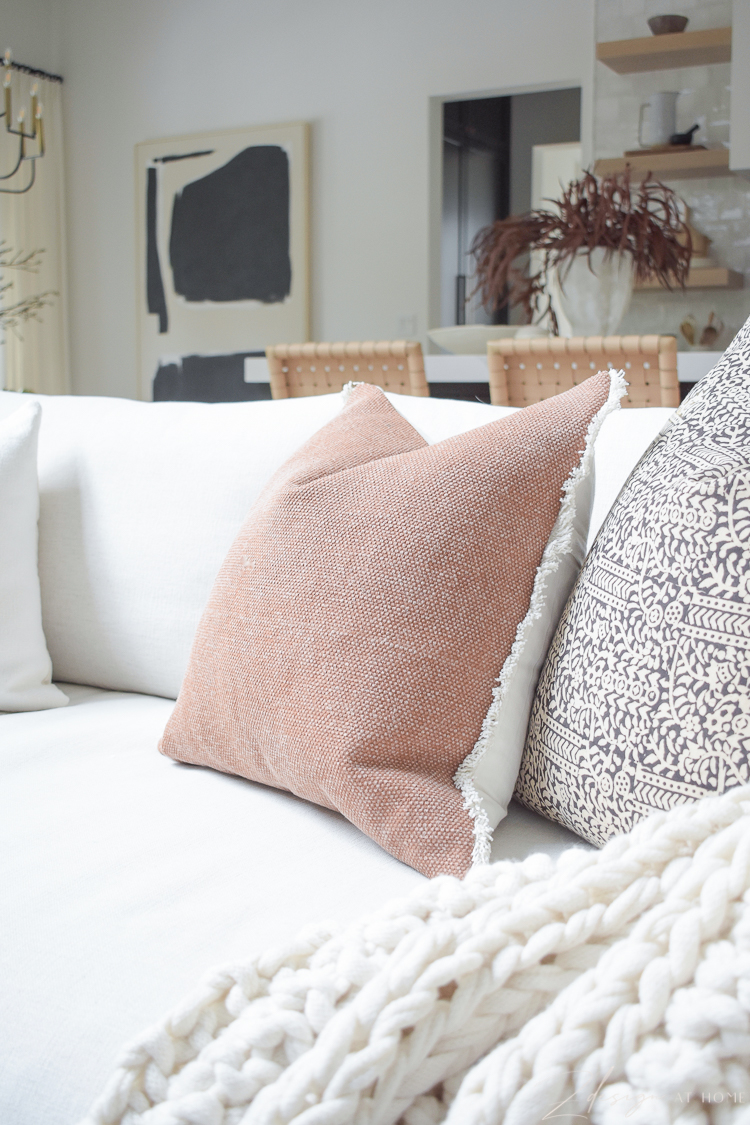 Something I forgot to tell you about that I purchased a while back is this accent stool from Walmart home!  I love the texture on this piece from the rope on the legs to the textured fabric on the seat and have loved having it in my living room to boost my fall decor game.  I actually purchased two of these for my son's bedroom…you'll see them in that space soon.  Such a classic yet on-trend piece of furniture right now that is functional and looks great!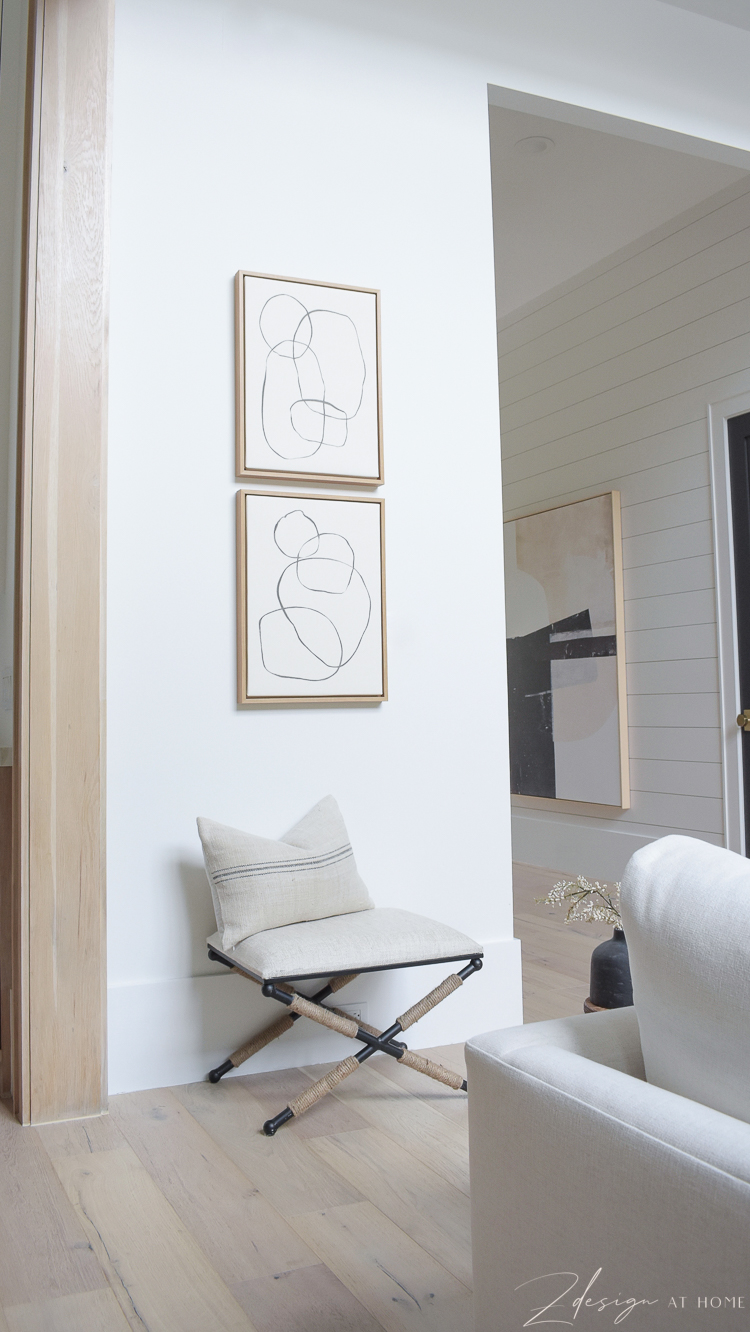 I also added this art print in my foyer for a little pop of color in here and to help bring fall into this space.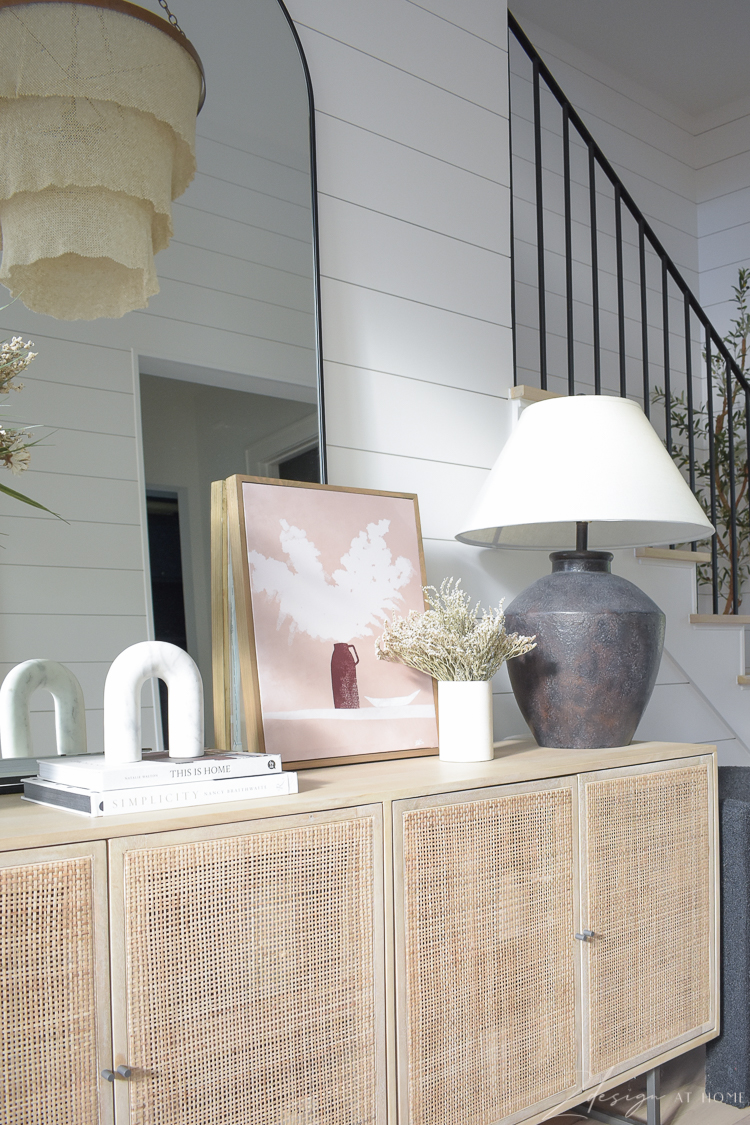 I really love that little pop of burgundy the vase in this print adds.  If you're afraid of color there is no better way than with art and/or pillows to bring in just a little pop for the season!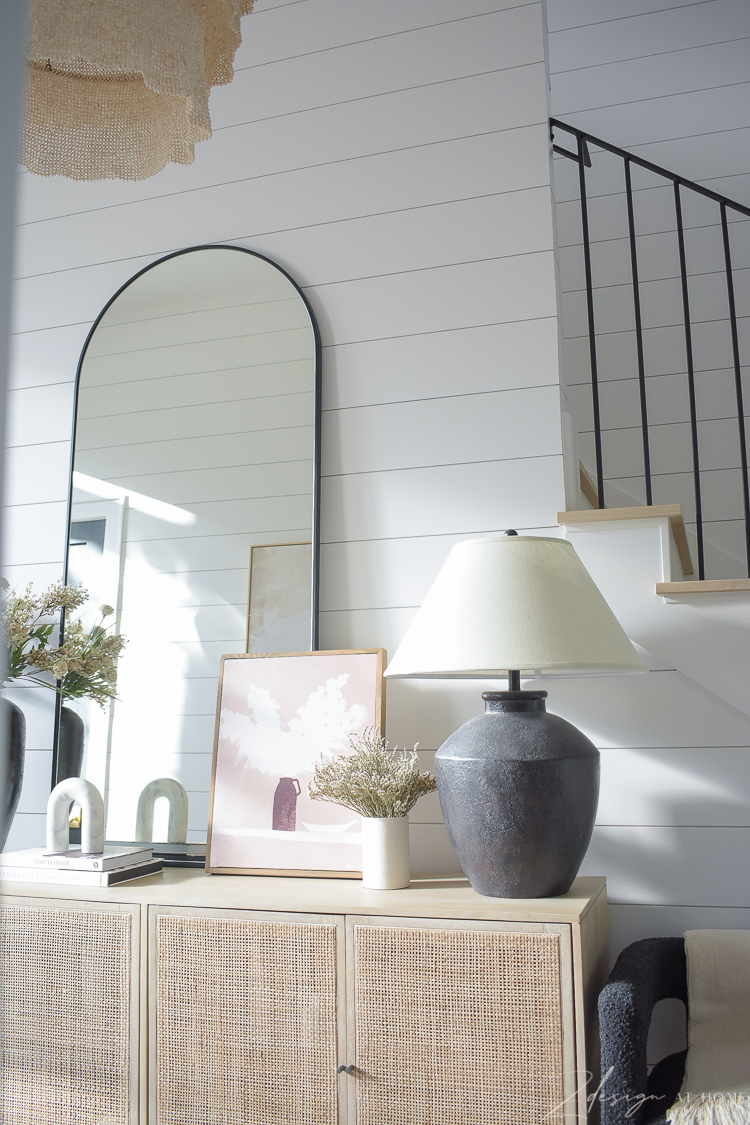 In my bedroom…(so excited about this one!) I added this leather bench at the foot of our bed.  I had been looking for just the right one and I immediately knew this was "the one" when I saw this black leather tufted bench with brass legs.  The size was just right, the leather brings in warmth for fall and the brass legs really speak to me.  Ah!  It's so pretty and I really love how it elevates my space!  What do you think?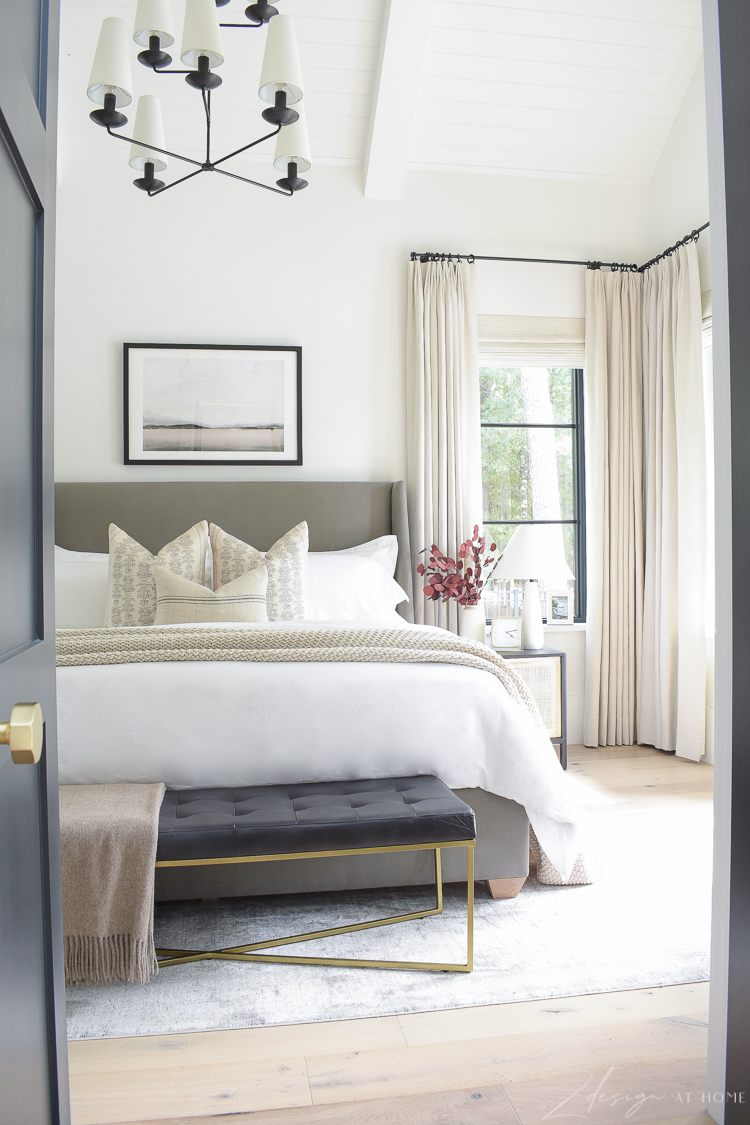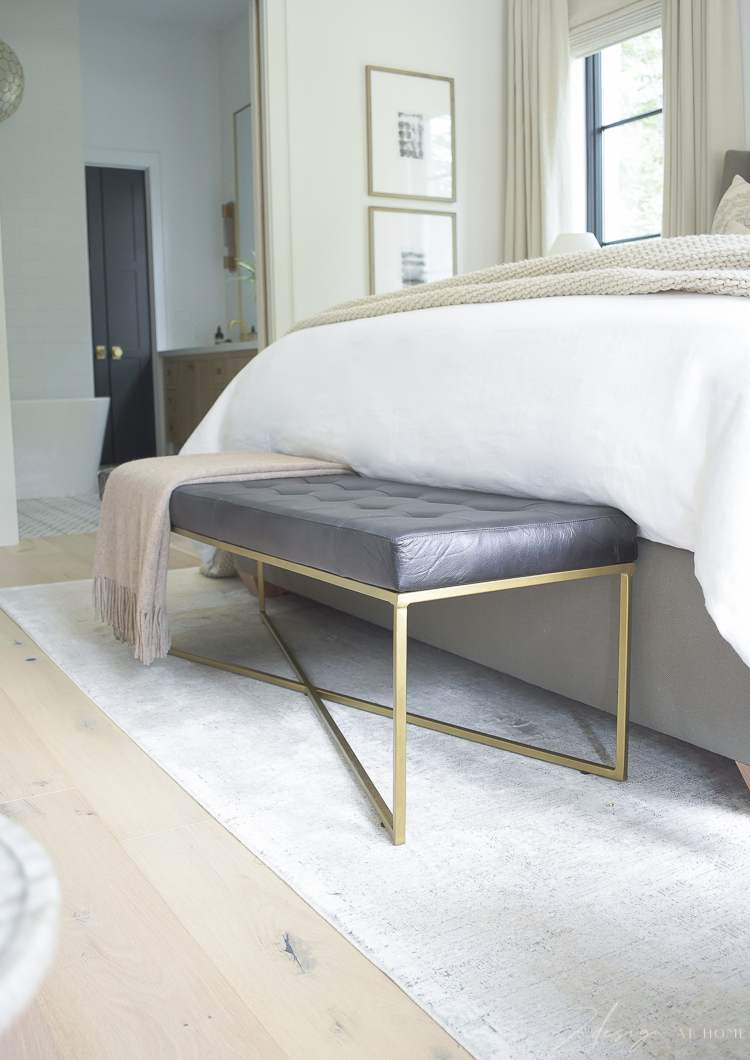 The leather is such great quality and I just can't get over how perfectly it complements our space!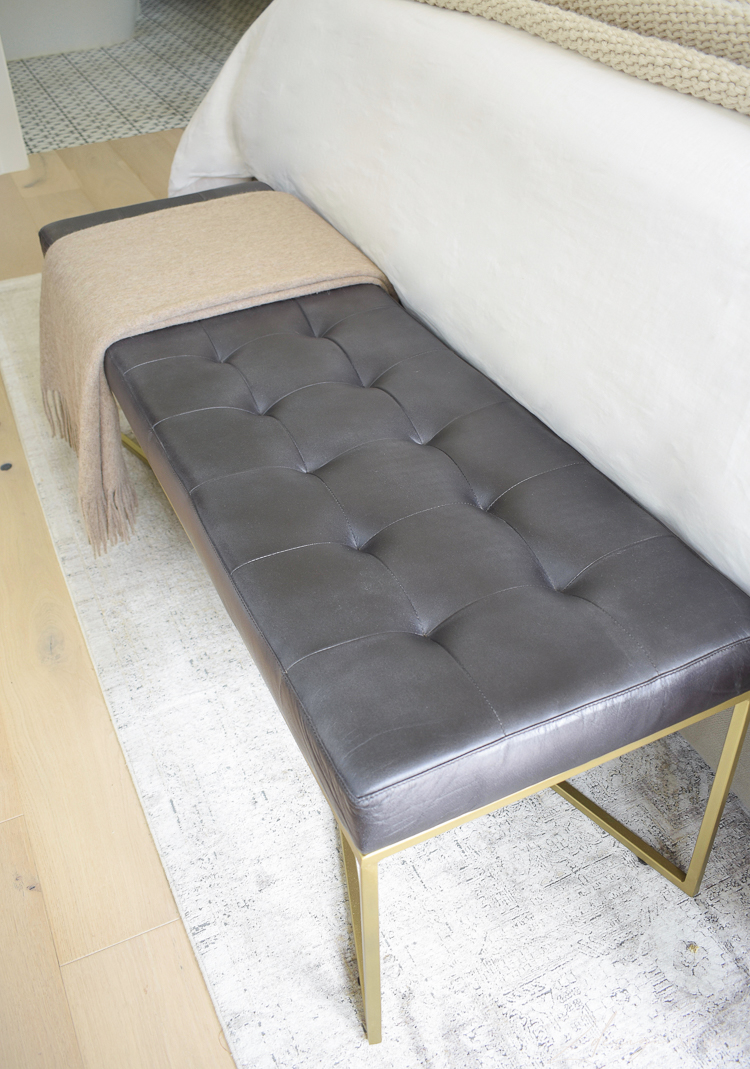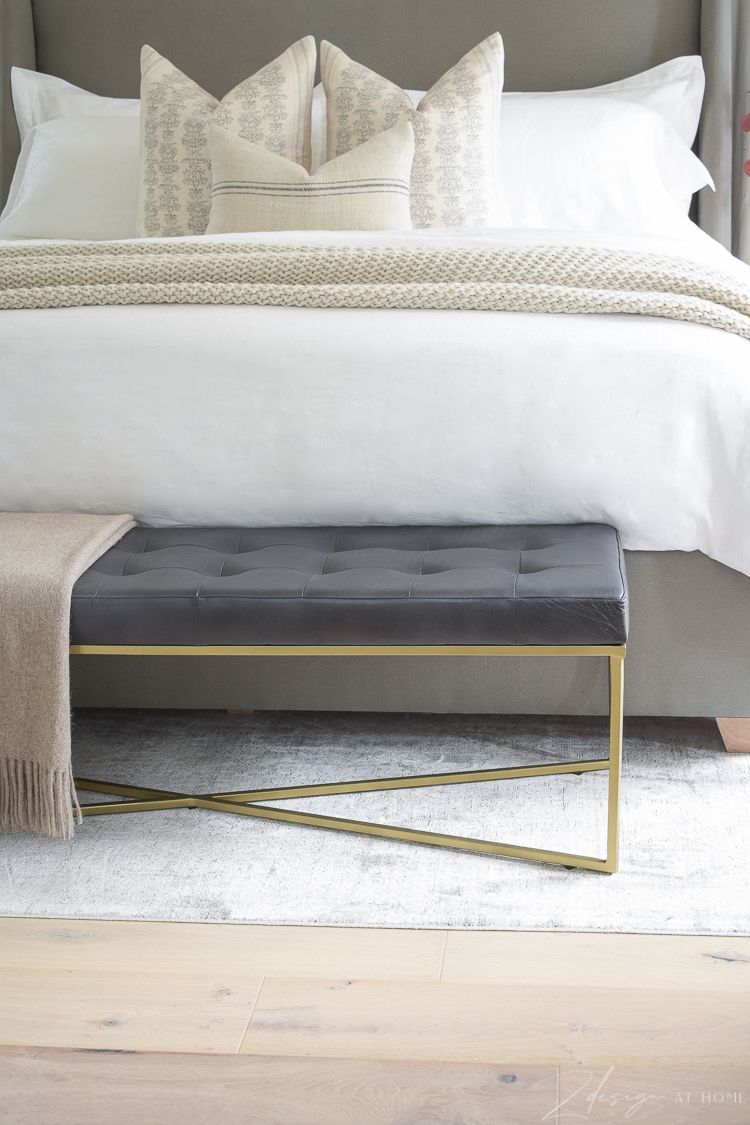 If you are looking to create a welcoming fall home that inspires the comfort of fall, check out all of my picks from Walmart Home below and HERE to browse their whole fall collection this season!  Walmart has quickly become a number one stop shop for all things home decor and, don't forget you can always run into select stores and purchase right from their Wow & Now section.  Thanks for stopping by to see our first fall decor updates of the season!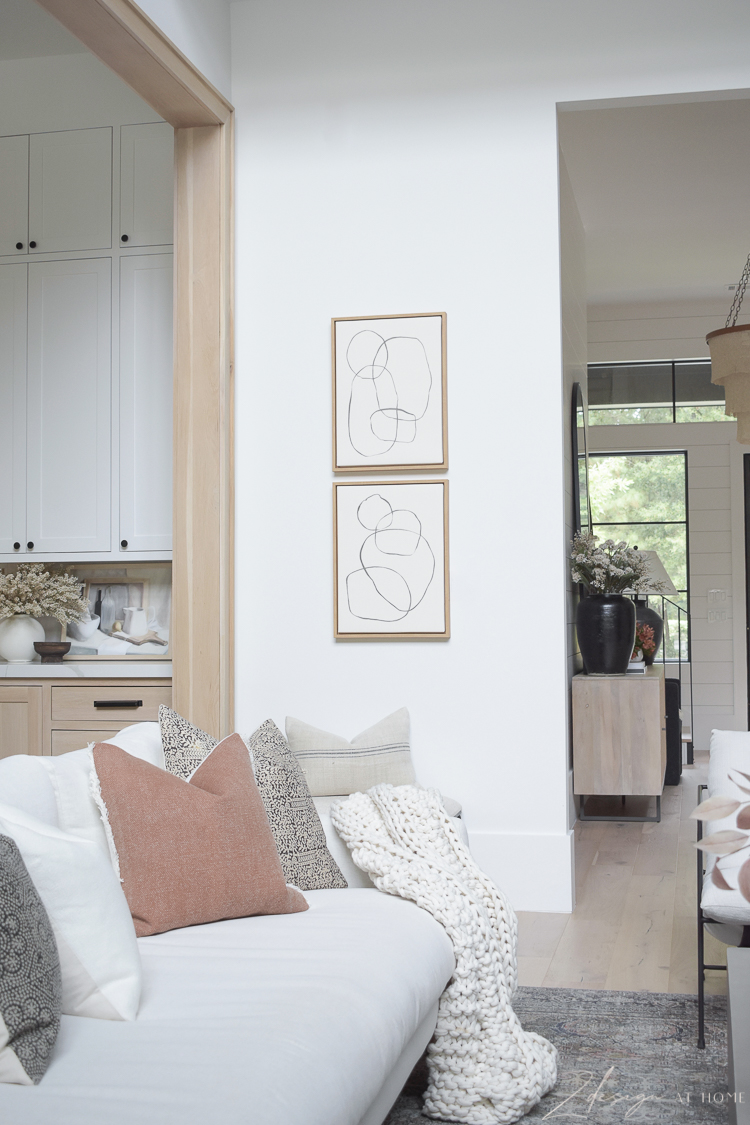 Walmart Fall Home Decor Favorites

Let's stay in touch…