A Textured Fall Home Tour
Happy almost fall, y'all!!  I'm so excited…it's still very hot here in Houston but the leaves are already turning and I can feel it in the air that cooler weather must be right around the corner to rescue us from the insane heat here!  If you are coming over from Laura at Inspiration For Moms, welcome!  I'm so happy to have you back for my favorite seasonal home tour hosted by Marty of A Stroll Thru Life.  And don't you just love Laura's beautiful fall details?  She's such a talent and I'm so glad you made it over from her space in blog world! And, I'm so glad you are here for A Textured Fall Home Tour!
This year my tour is more about a fall refresh at this point rather than lots of fall decorating.  It is still in the upper 90's here (actually it was 100 last weekend – yikes!) so pulling out the pumpkins and fall branches just doesn't feel quite right yet so, I'll be sharing my version of fall with you at this point, some things I've done to warm my spaces up and some tips for using texture to bring in fall.  So thank you for visiting my Textured Fall Home Tour.
Textured Fall Home Tour – Fall Living Room
I started with my fall pillows and some pretty, realistic, faux olive stems.  Love them so much I got them for two spots in my living room.  Here on the coffee table…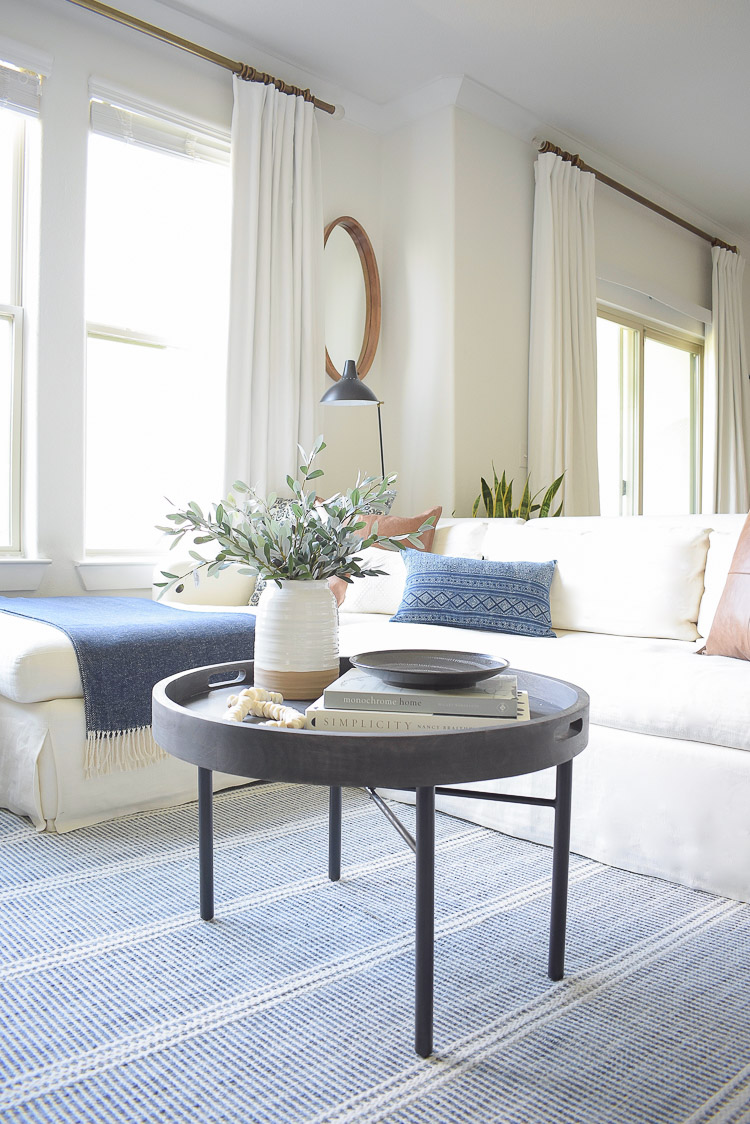 And here over by the gallery/tv wall…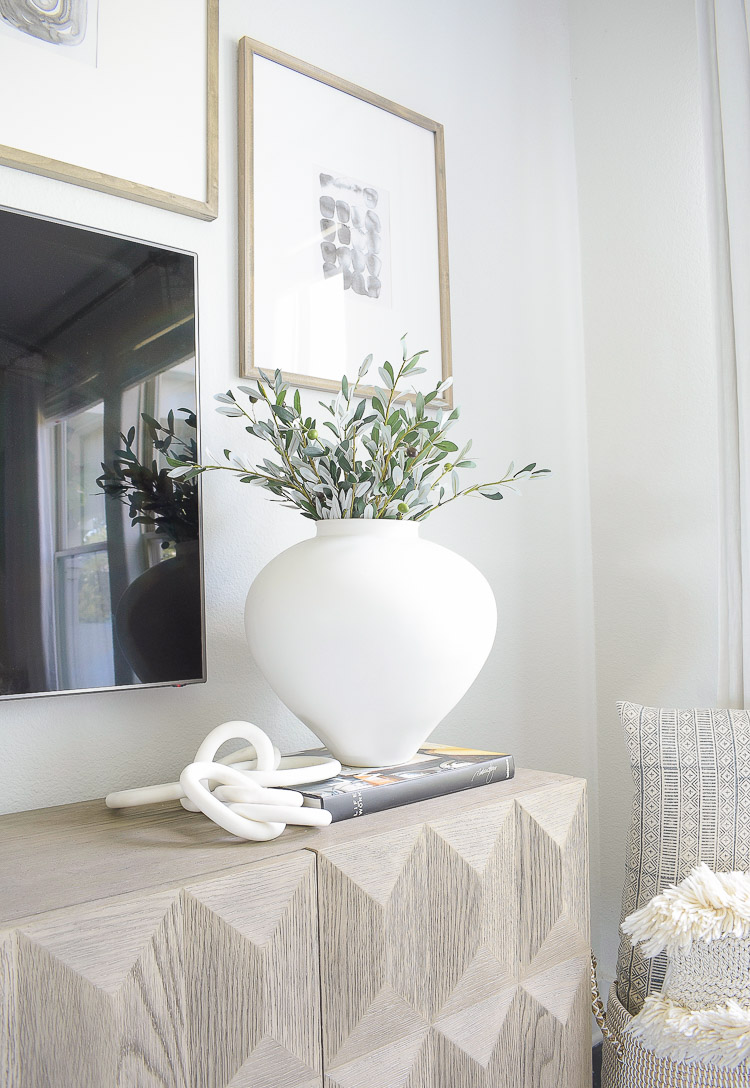 I love how realistic these stems are (actually they are bundles) and that they have olives on them…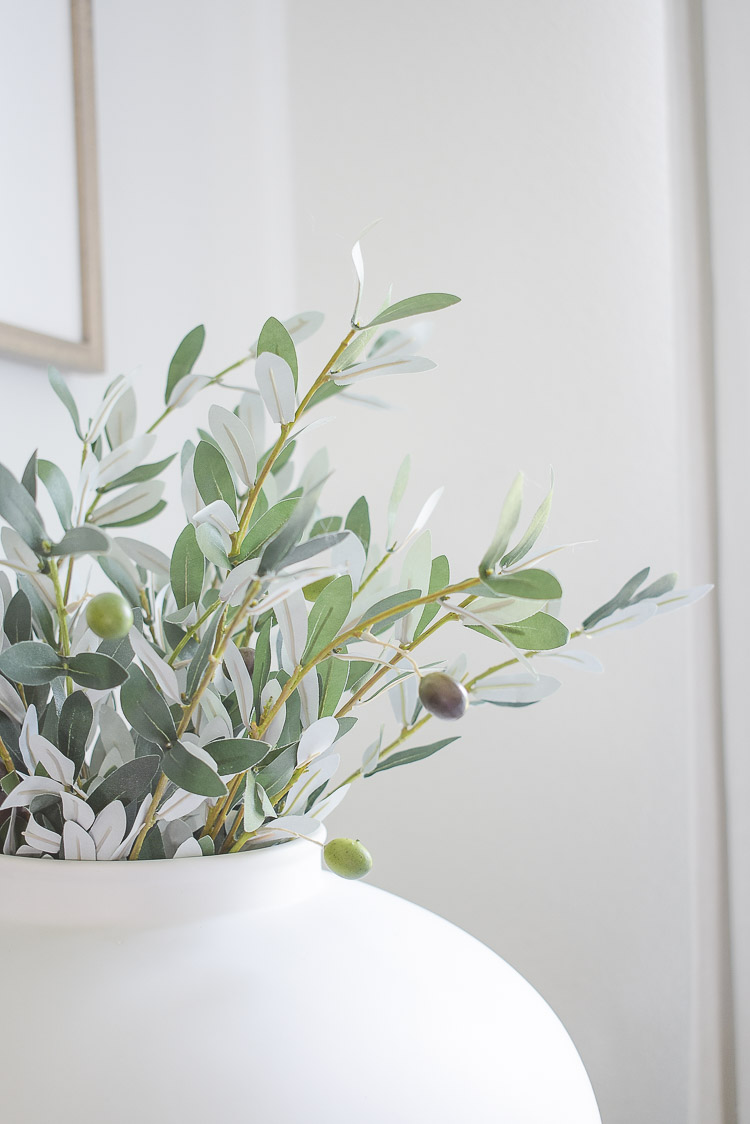 Also love the life this marble chain is adding to my space.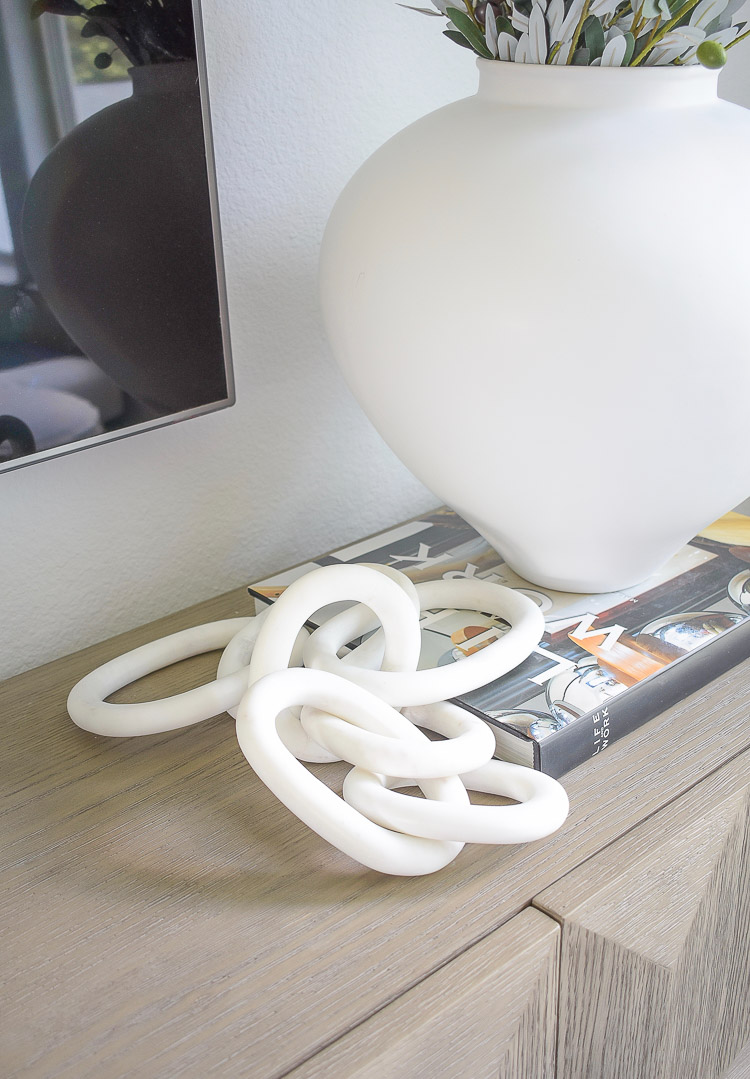 Also really love the pop of black and texture this puzzle cube adds to this area as well.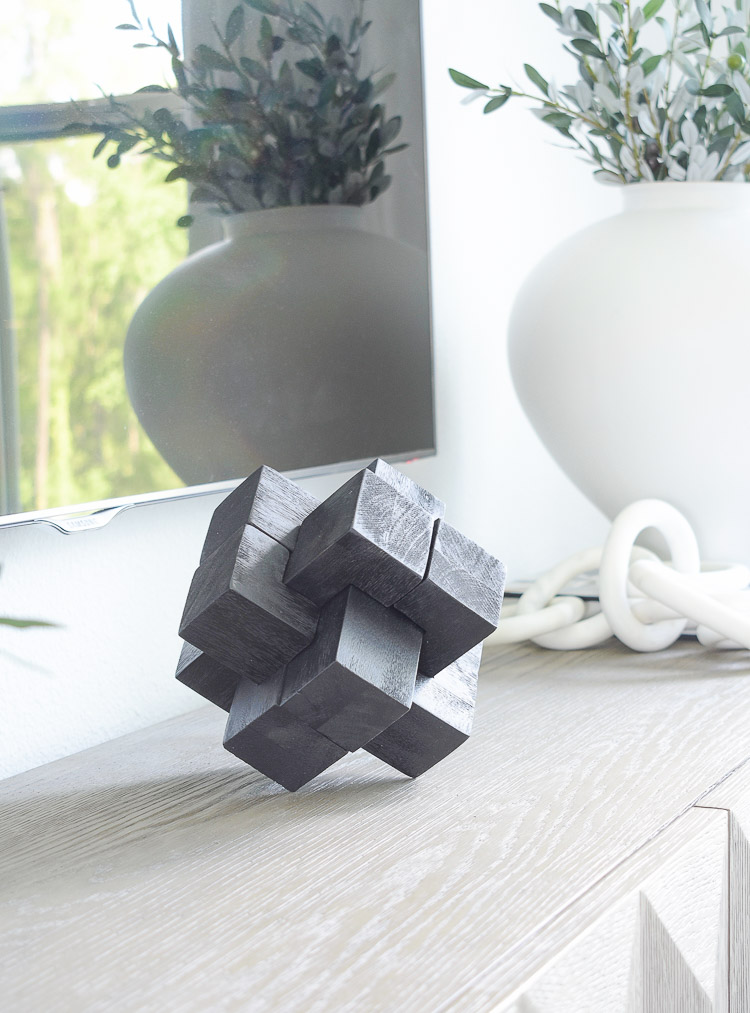 For art gallery wall around the tv I simply switched out the same art prints here that were in navy for the same prints in black and white.  Just a simple change but it gave the space a more monotone look for fall.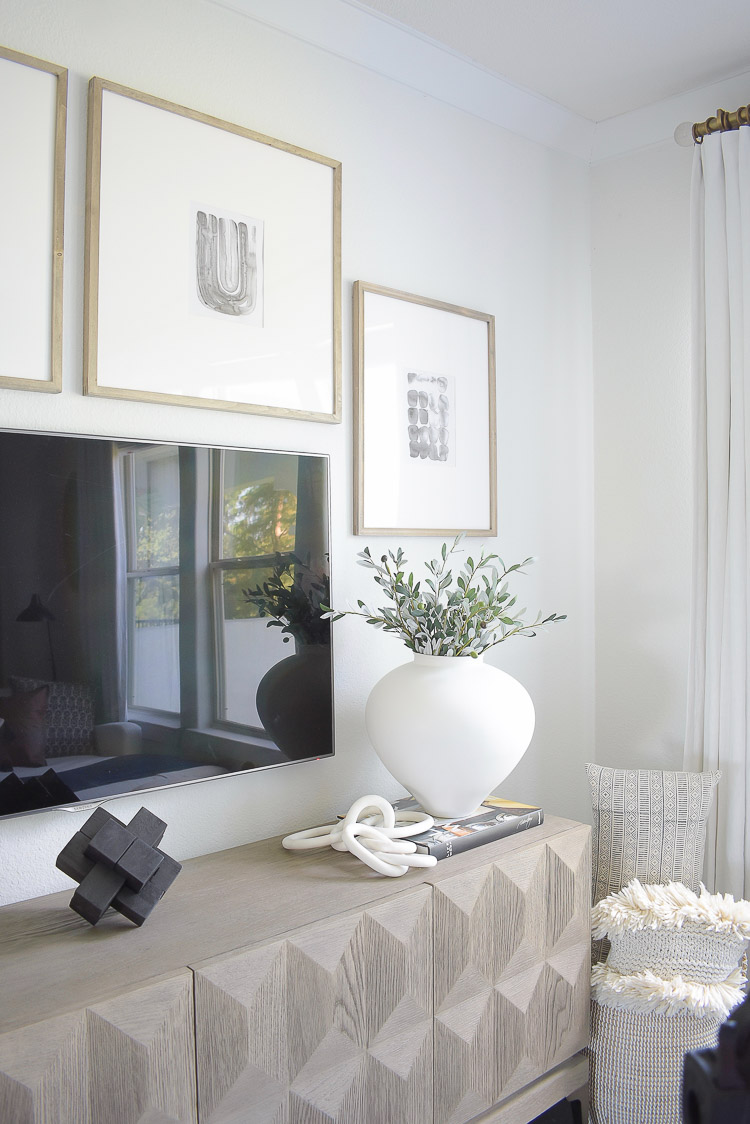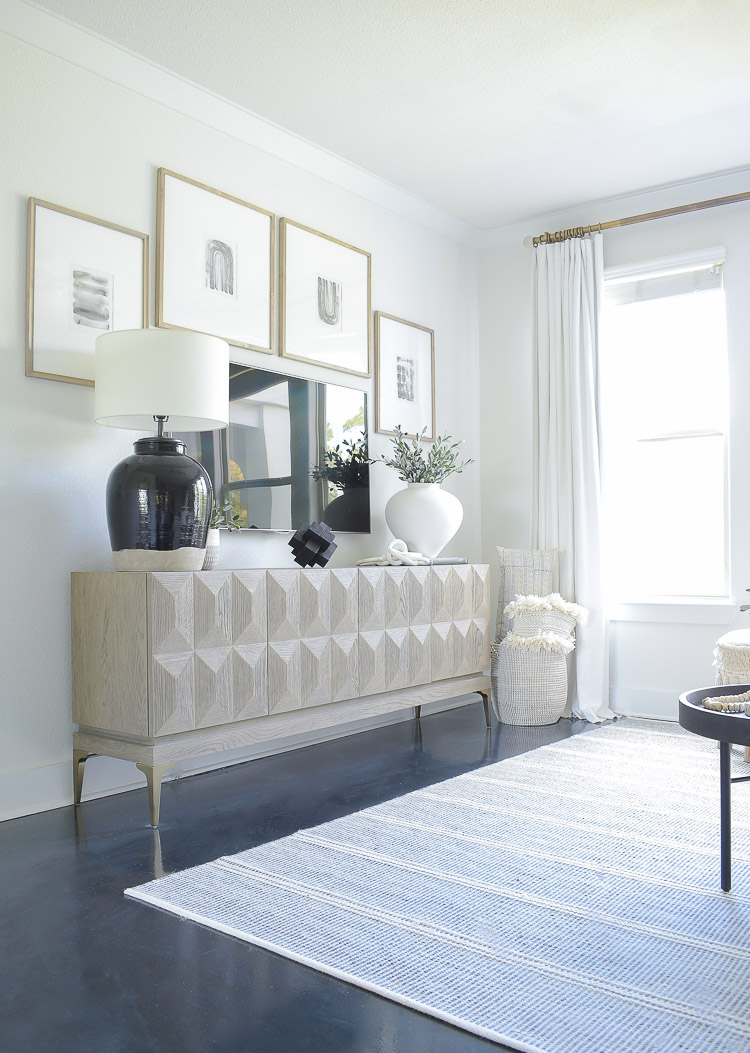 Really, really LOVE this lamp too!  The texture and black color add just the right amount of WOW for a fall refresh here!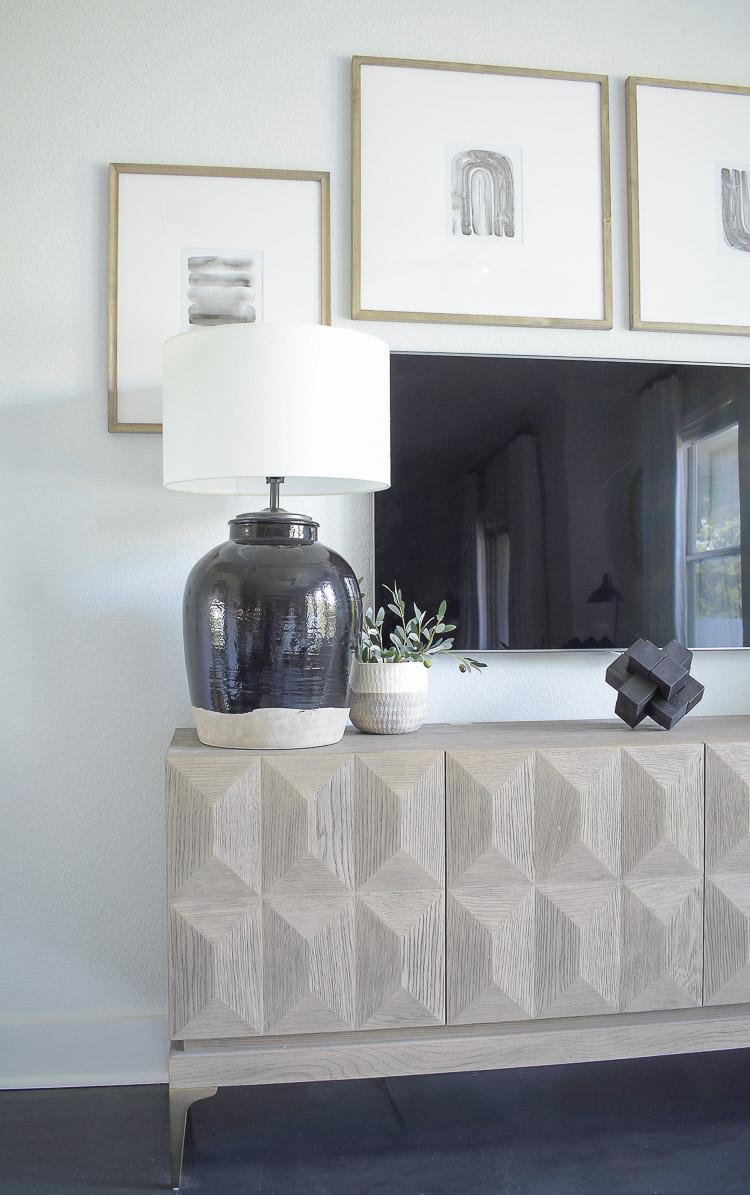 And I can't overlook one of my favorite baskets with some of my favorite pillows in it.  The fringe and chunky knit pillow (similar) add some fun fall texture to this corner and the blue and white patterned one is a staple around here, no matter the season.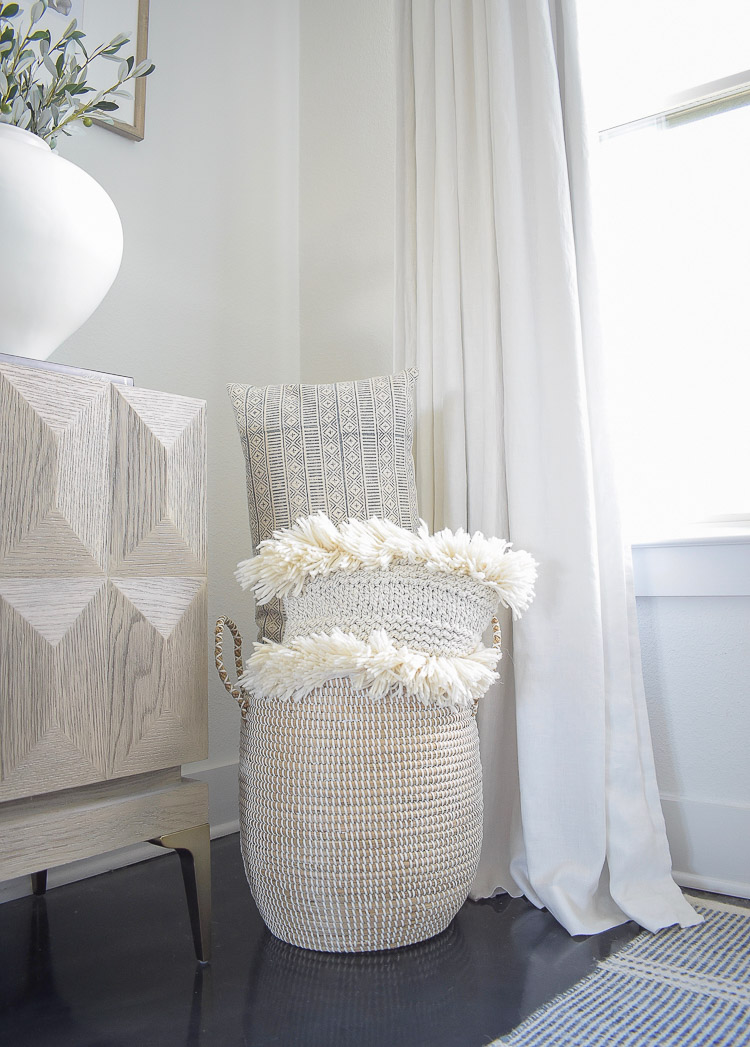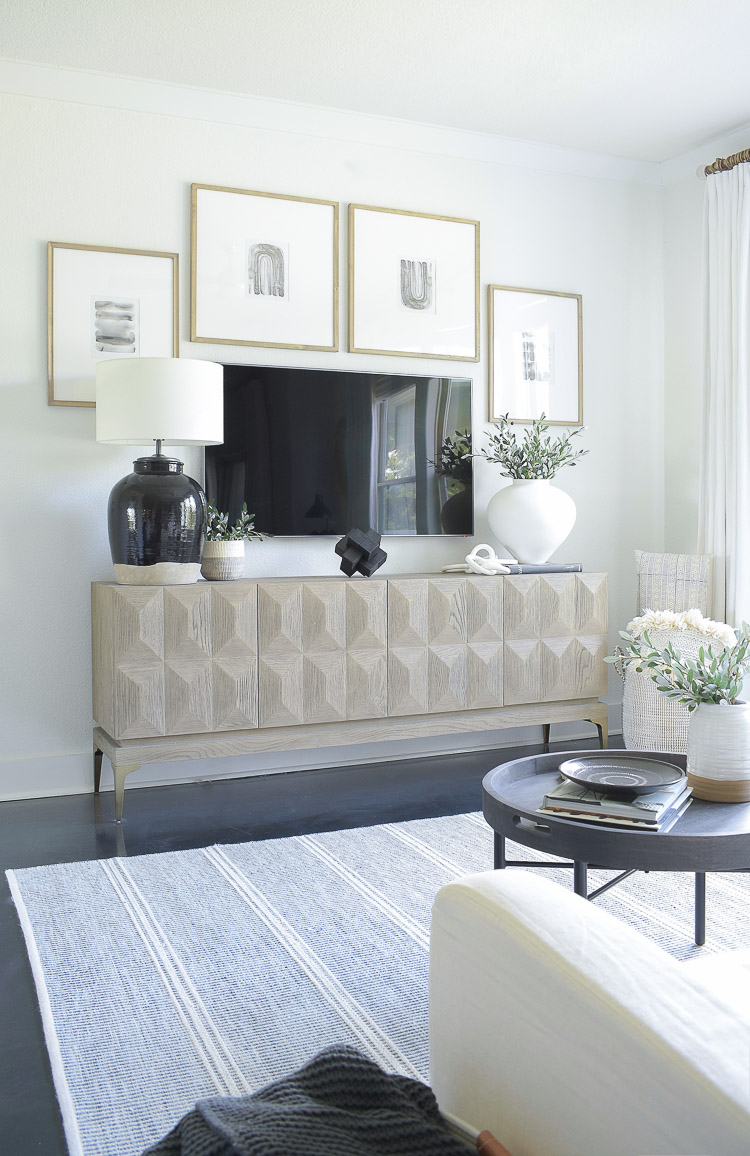 Back to the sofa side of the room.  The coffee table stayed the same from this post, Small Space Big Style Solutions (I'm sure that's a surprise for most of you, haha), as did the rug.  On this side of the room I mostly focused on adding texture with pillows and more faux olive branches.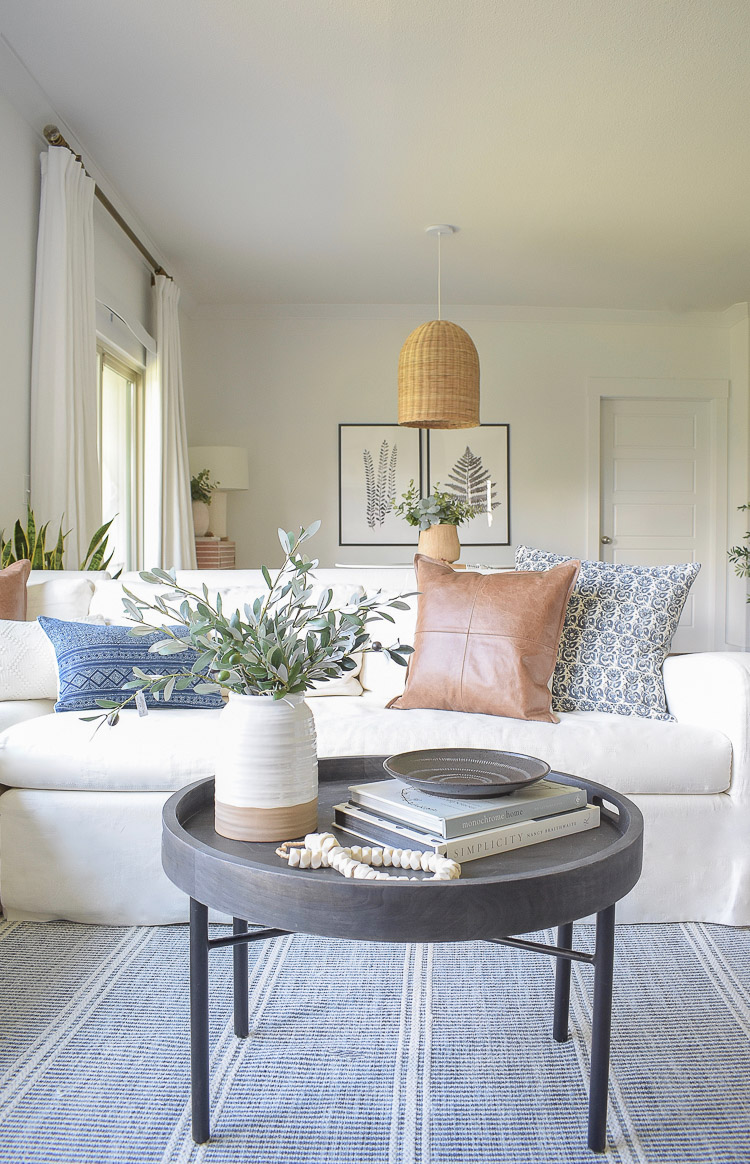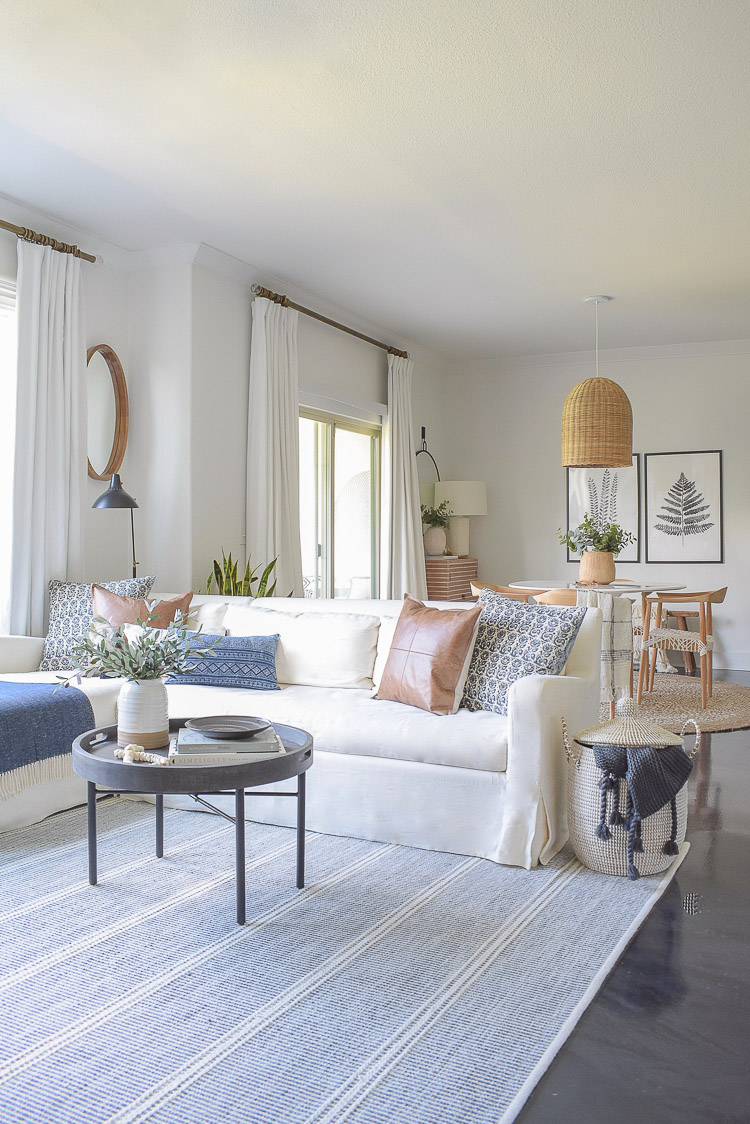 Cannot get over how much I love these navy blue and white lightweight, velvet pillows.  I also added in a navy herringbone throw I've had for years for the end of the chaise.  Love the strong pop of color to warm things up for a new fall look!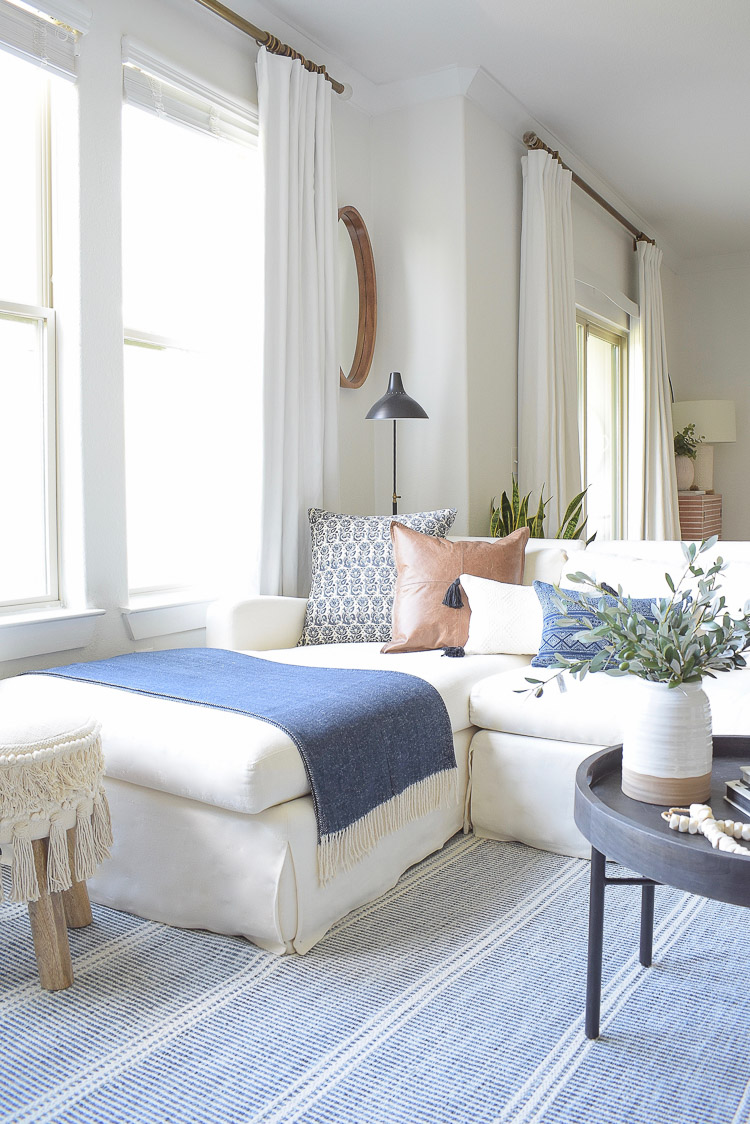 This pillow has pattern on both sides, although a different pattern on the other side from what's shown here.  Love, love, love it so much.  As mentioned before the velvet is lightweight so it's truly a perfect piece for fall!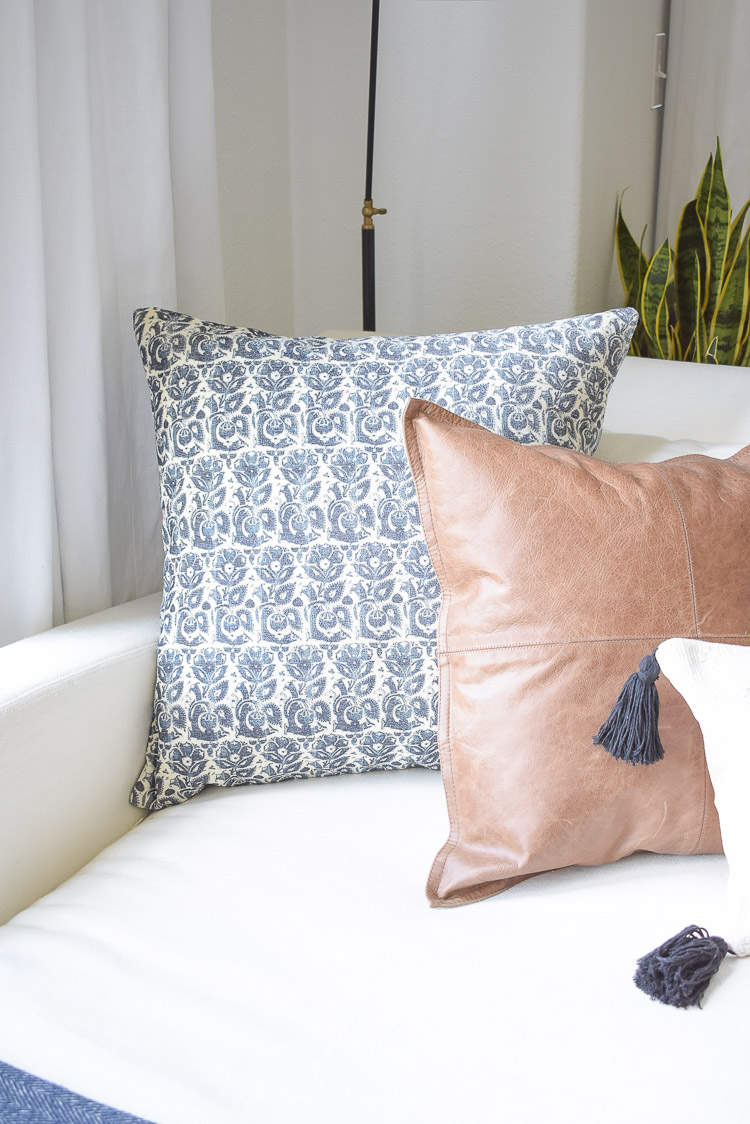 I got two of those to flank the sofa on either side but all of the other pillows were pillows I already had, which is my favorite way to decorate, always!  I also really love my leather pillow that I pull out every fall (and various times throughout the year) and the white, textured pillow with black tassels.  The blue one in front is one I've had for several years now (simile here).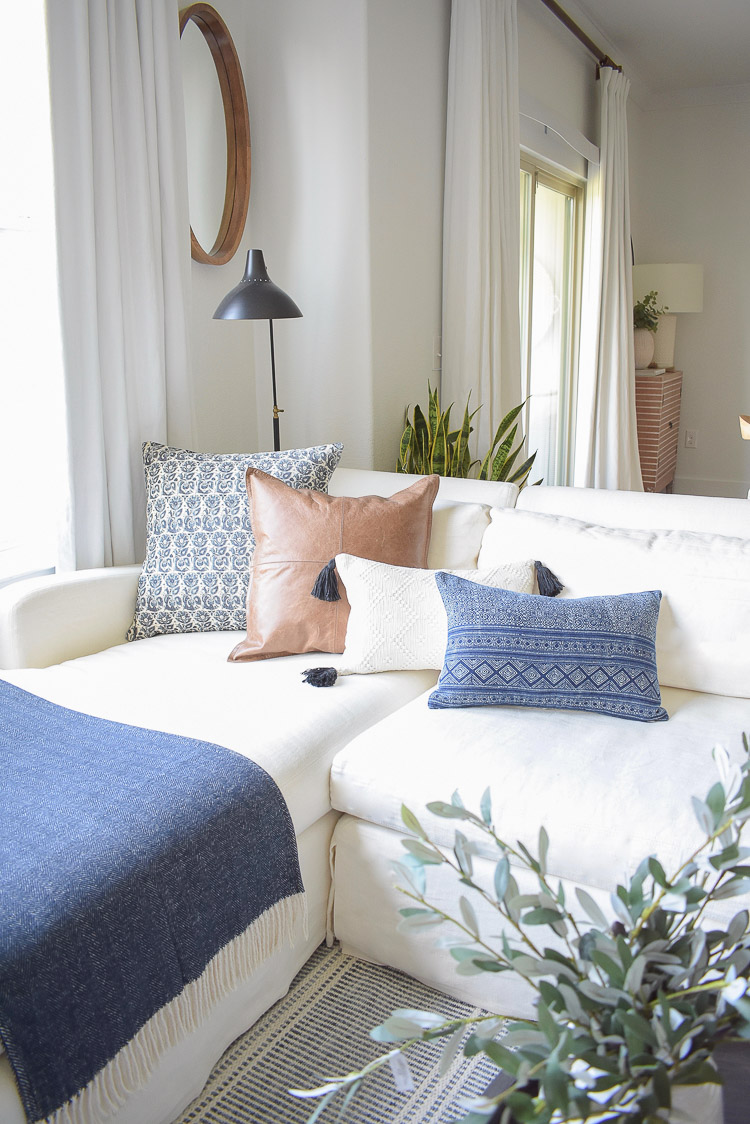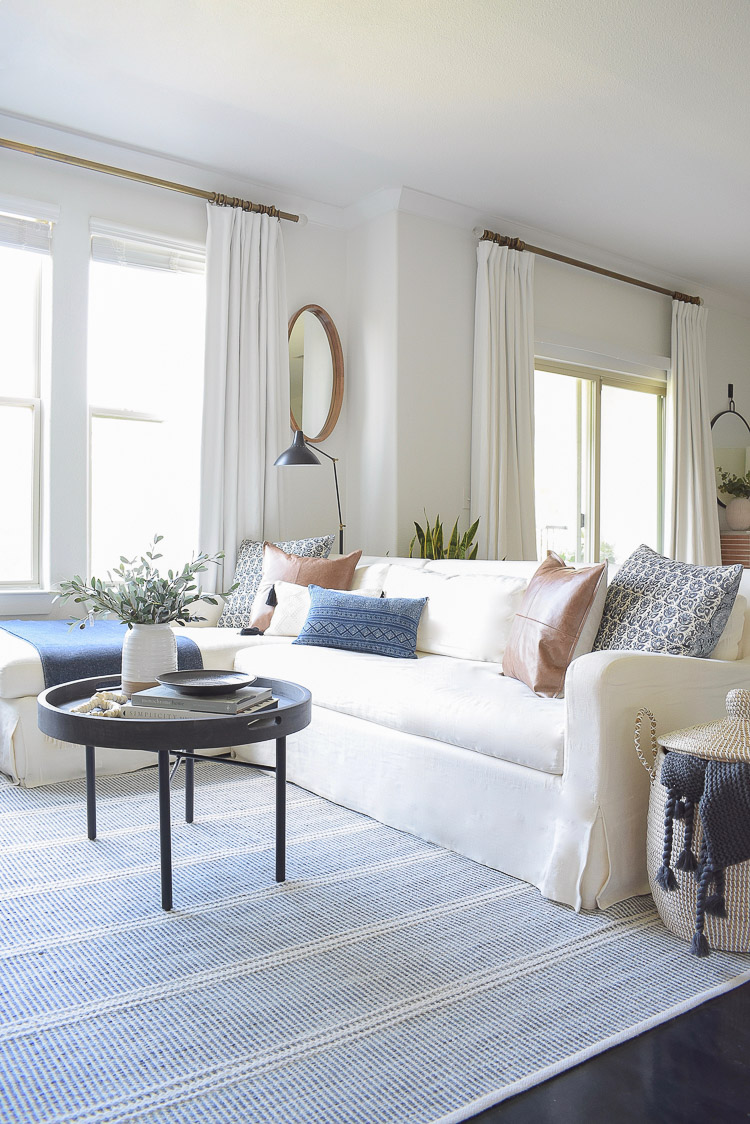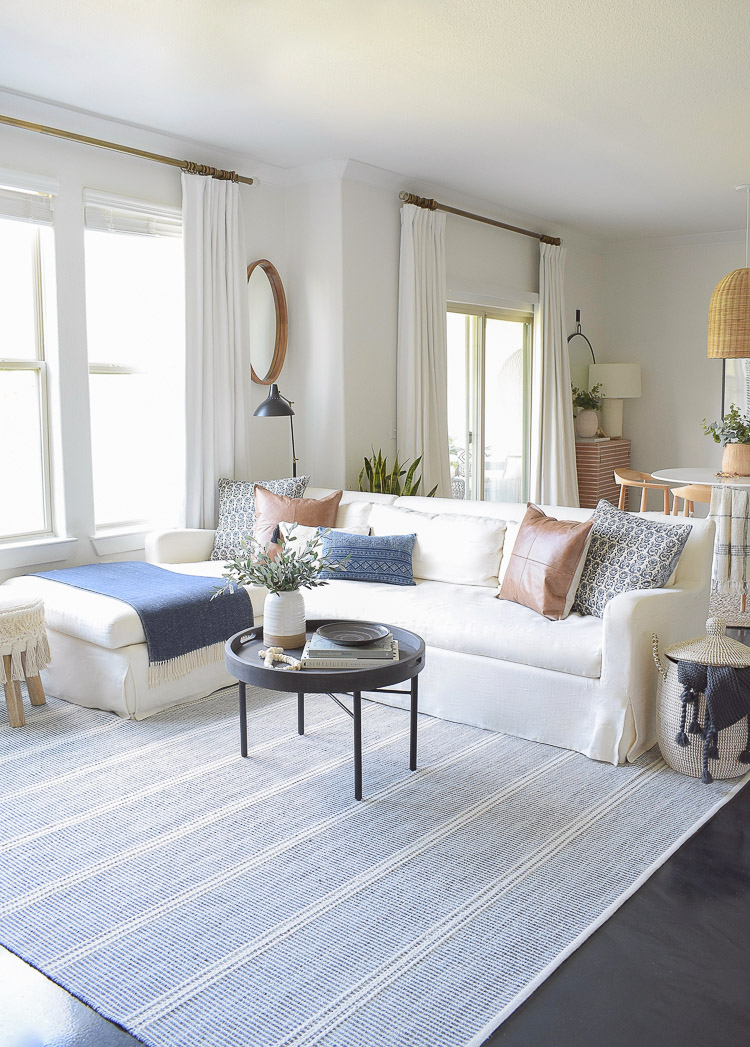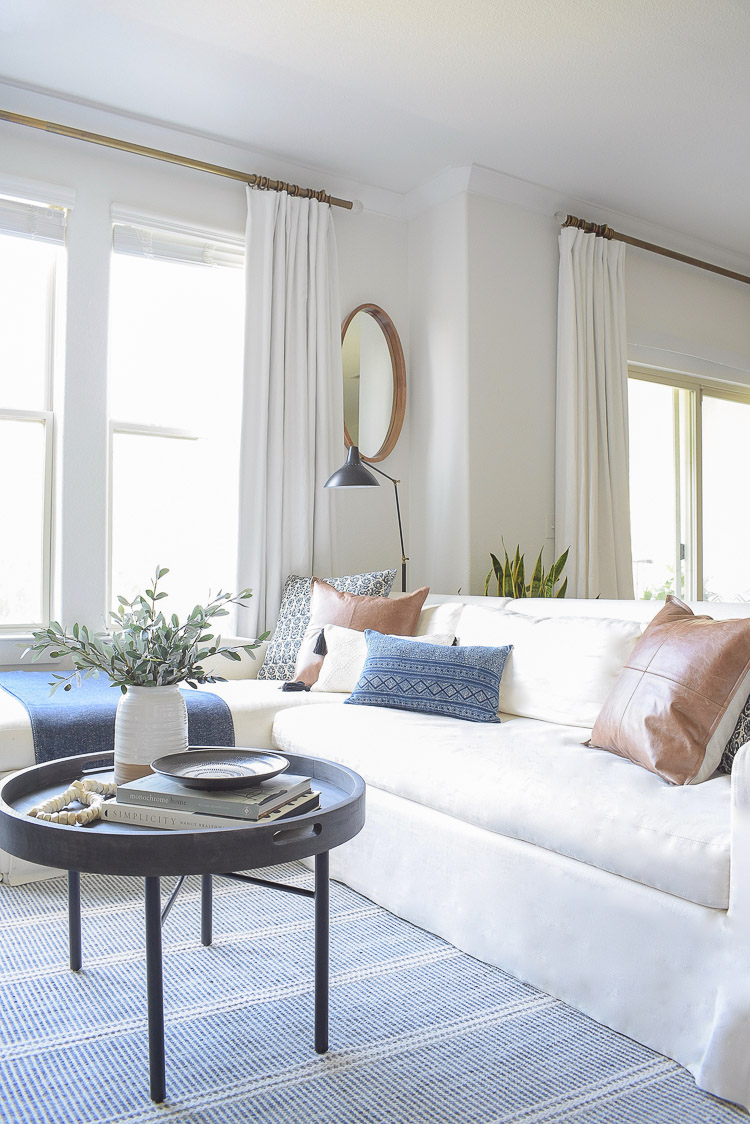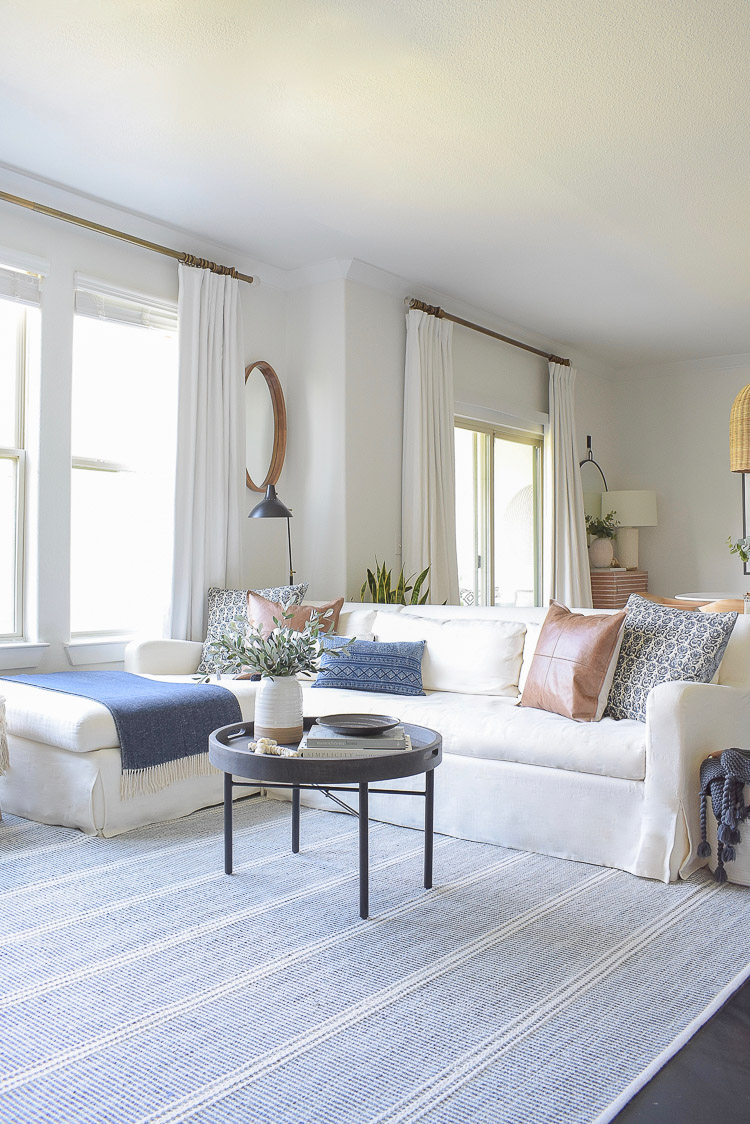 Chunky baskets (here & here) with chunky knit throws are a great way to add texture to transition into fall.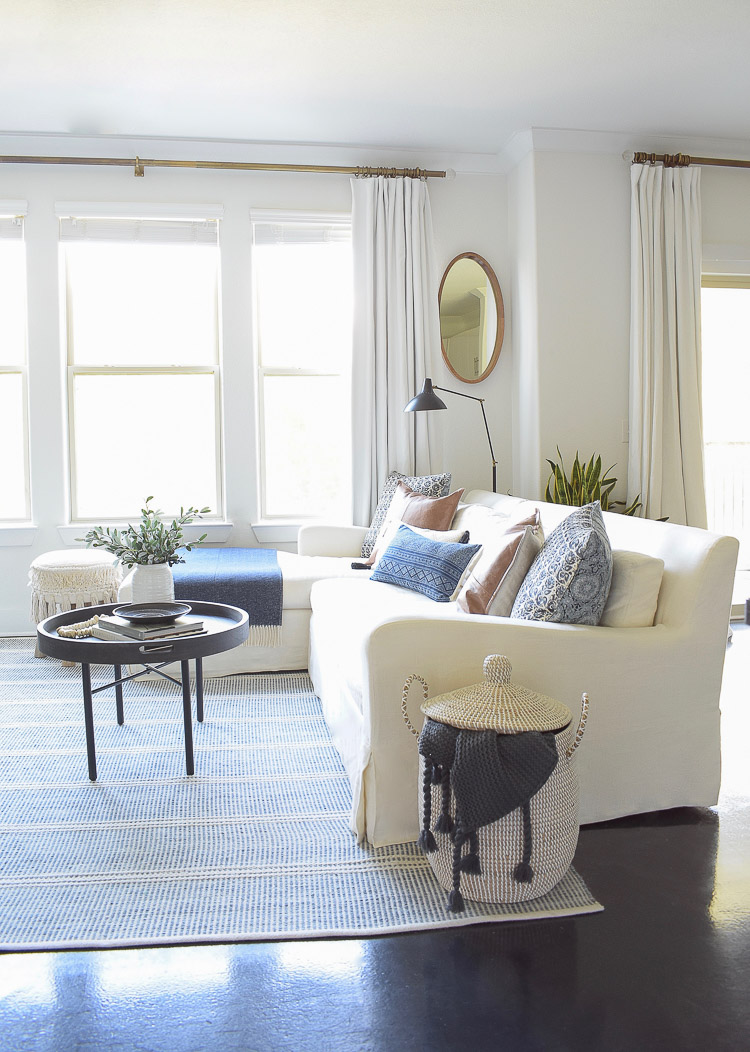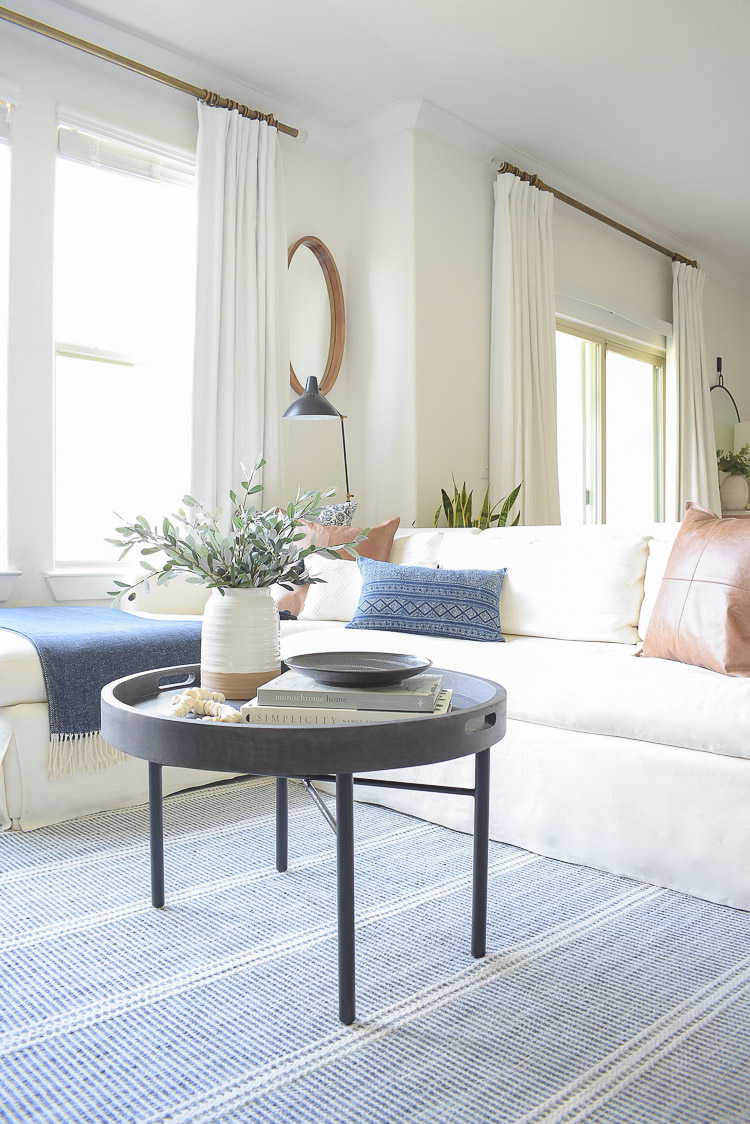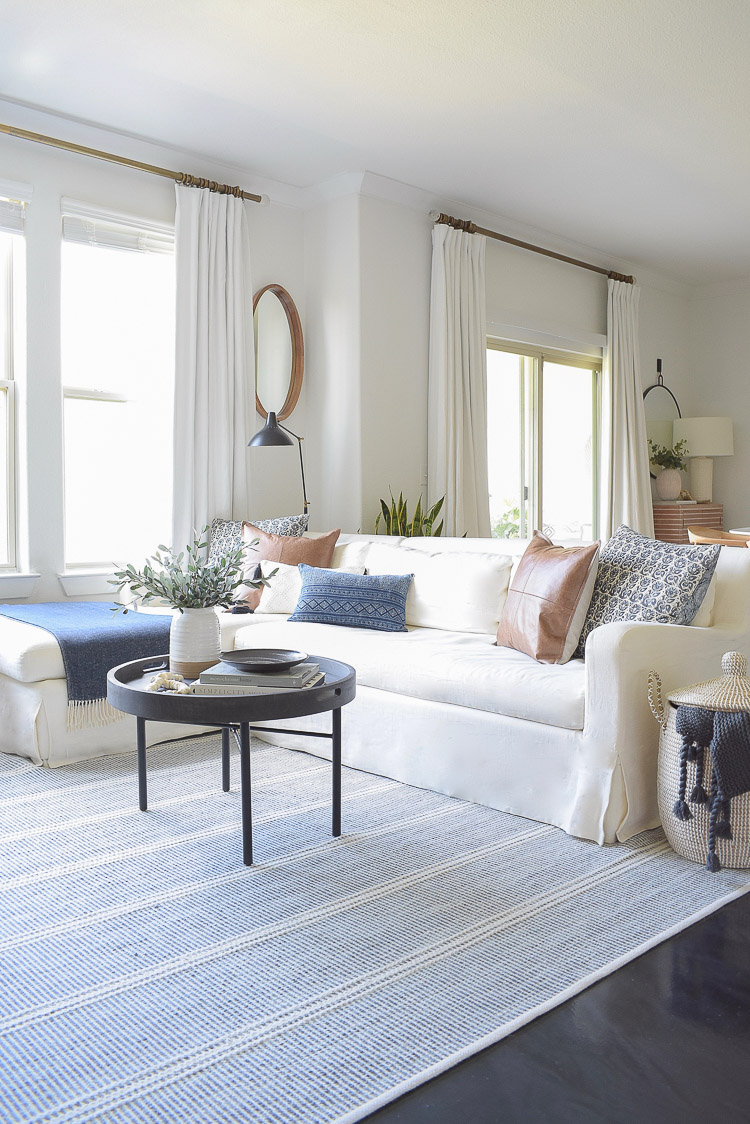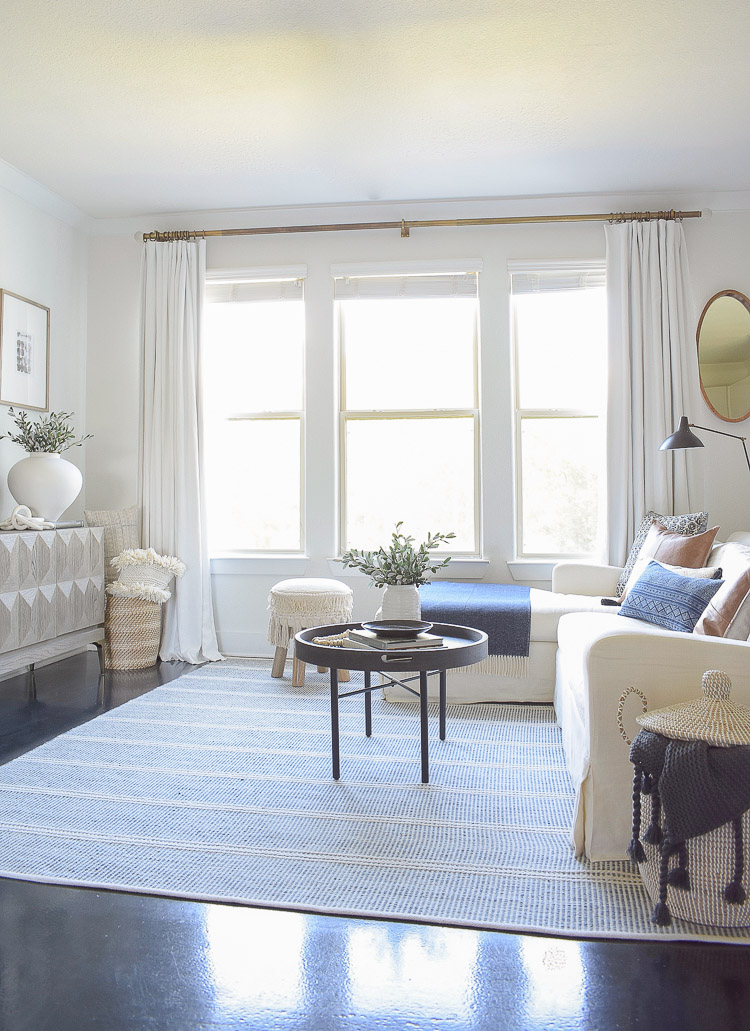 And that's it for the living room.  I love that I was able to stick with my rug from summer which is great because it has loads of texture, but I completely freshened up my look by adding lots of navy, baskets, faux olive stems, leather and wood for a new look for fall.  I mostly used what I already had, which is great!  I also kept my new fringe, tassel stool for the end of the chaise to have around for additional seating.  It adds a lot of personality and texture to the space as well for fall.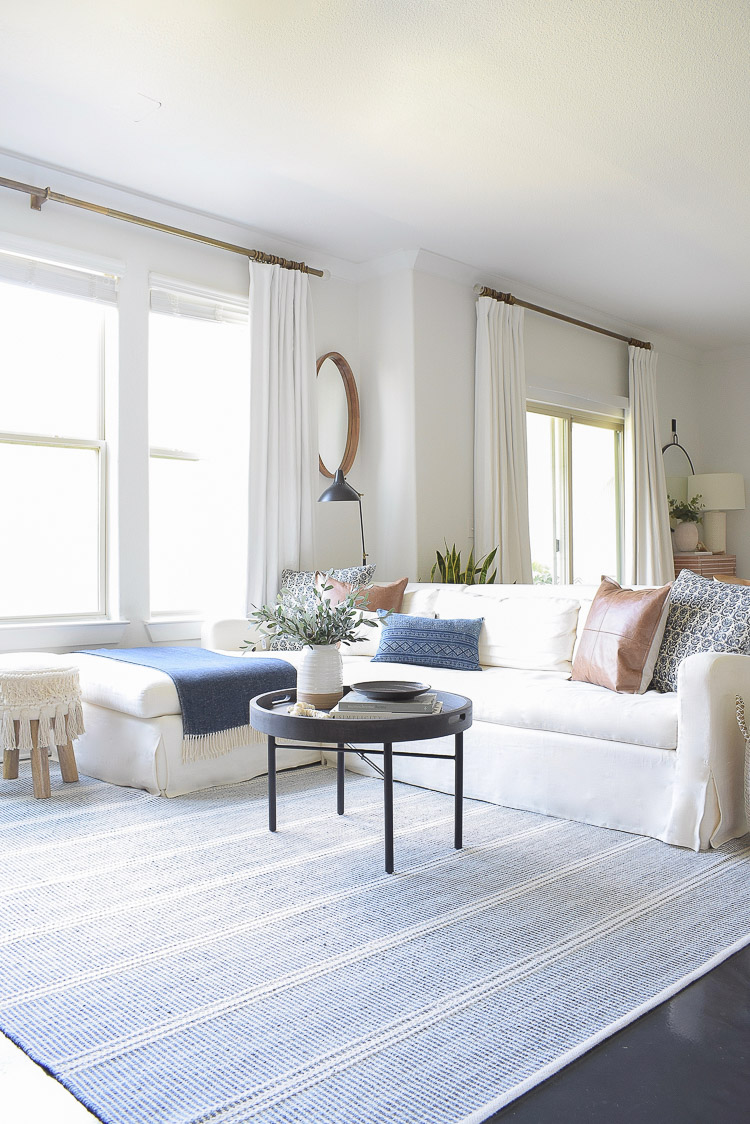 A Textured Fall Home Tour – Fall Dining Room
Minor fall touches in here with a new textured basketweave centerpiece pot, a new plaid/window pane throw (that I am loving so much) and a simple switch of accessories on the credenza to add more texture.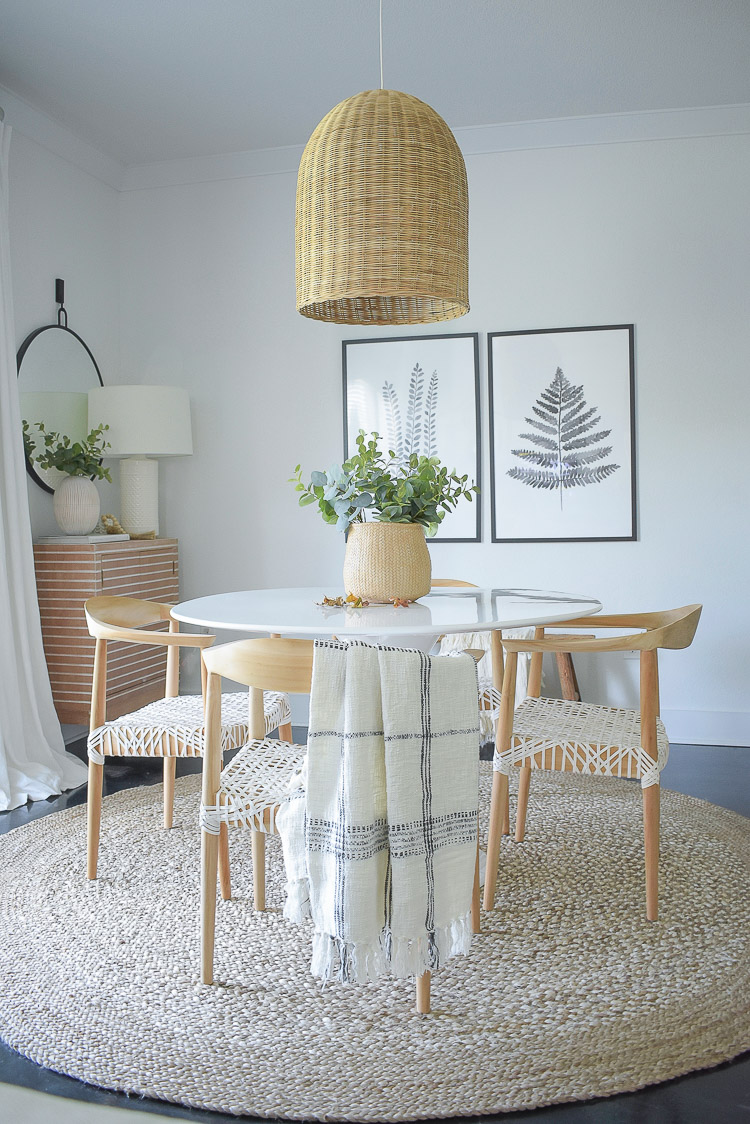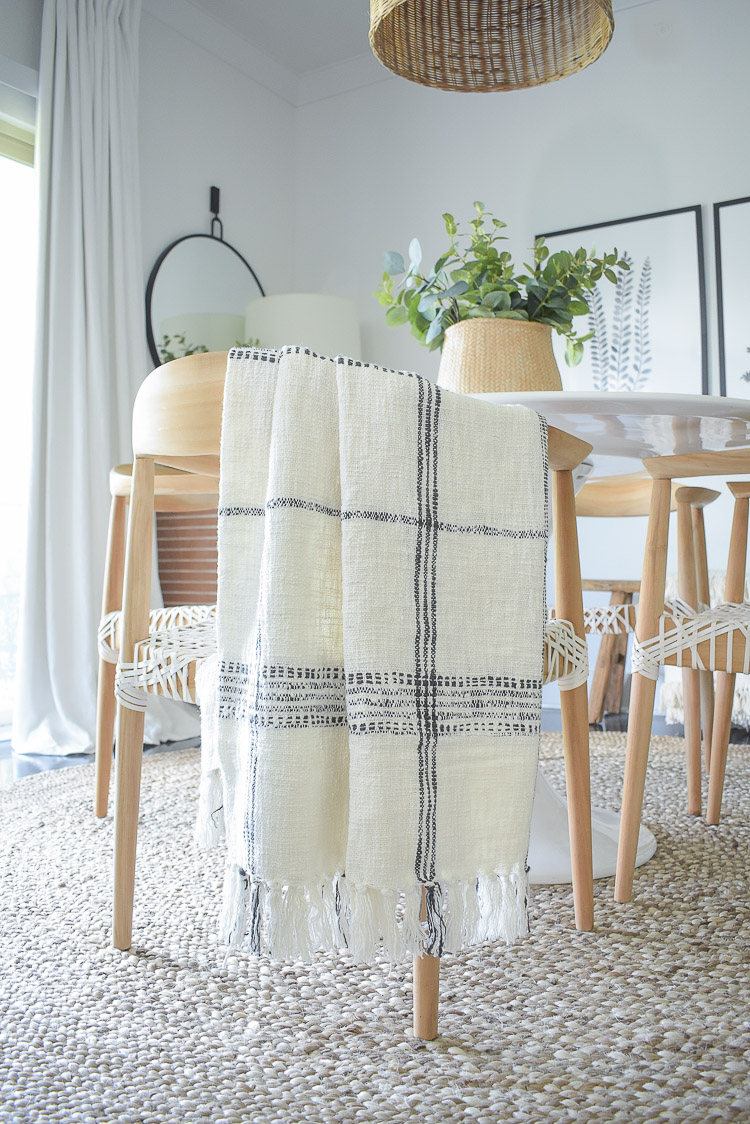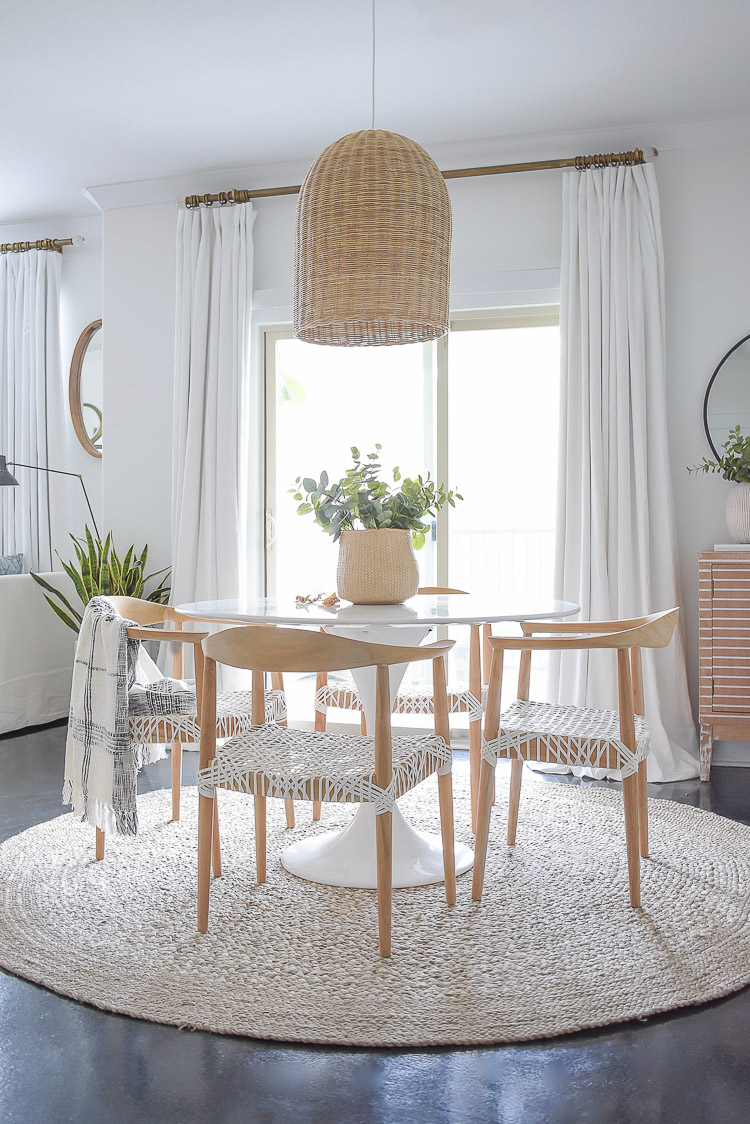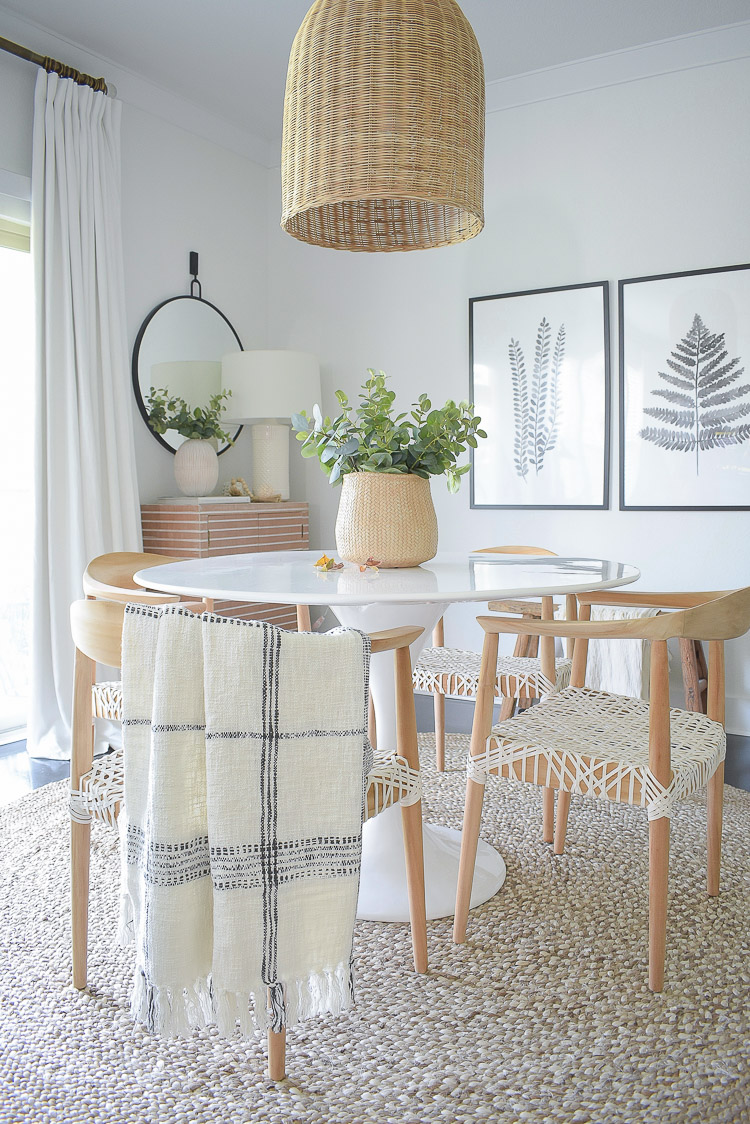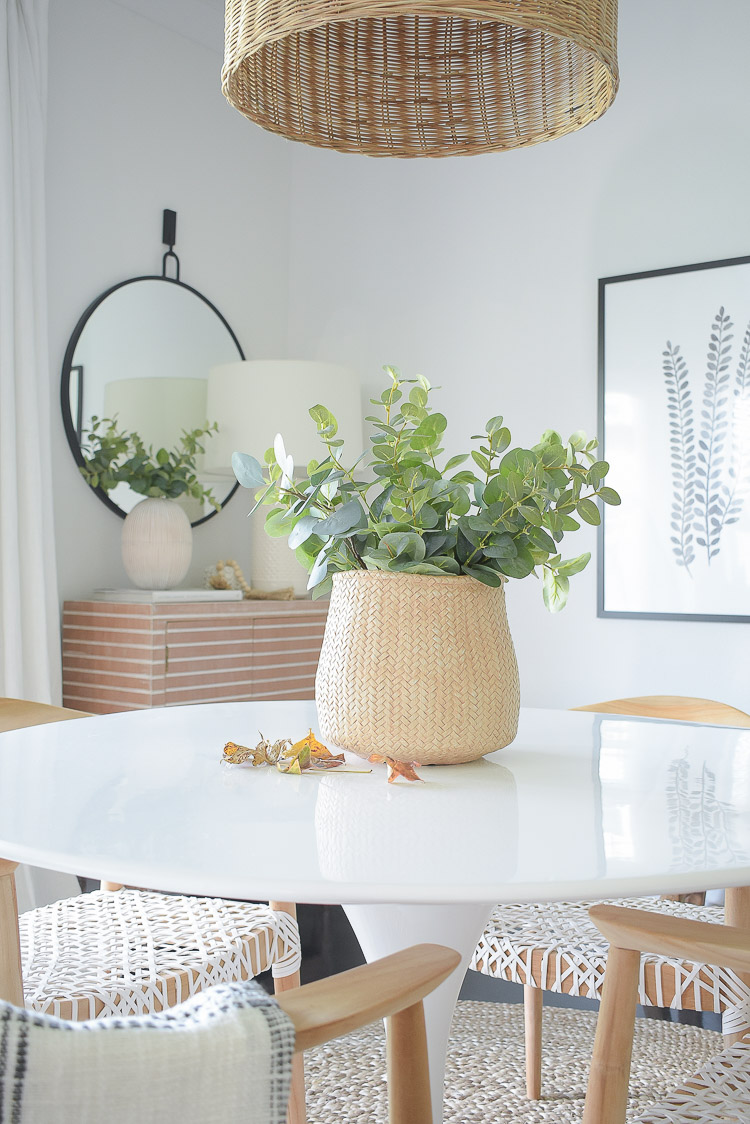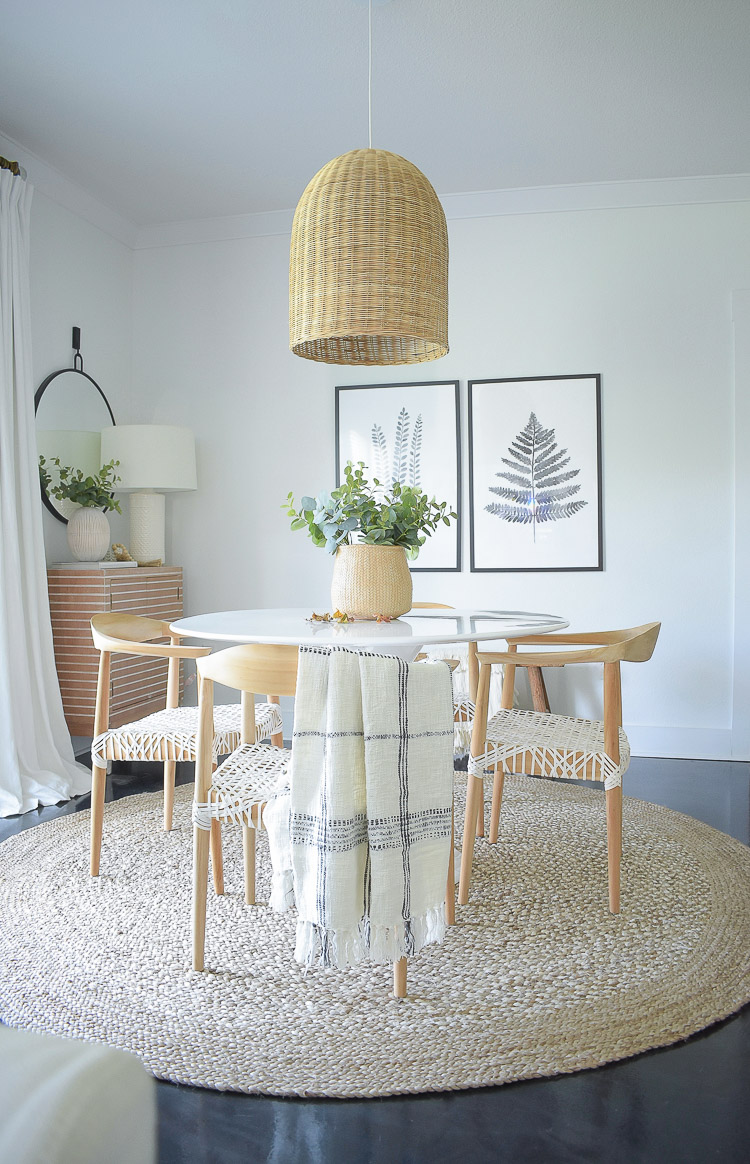 Really love the texture this new pot adds to the space for fall.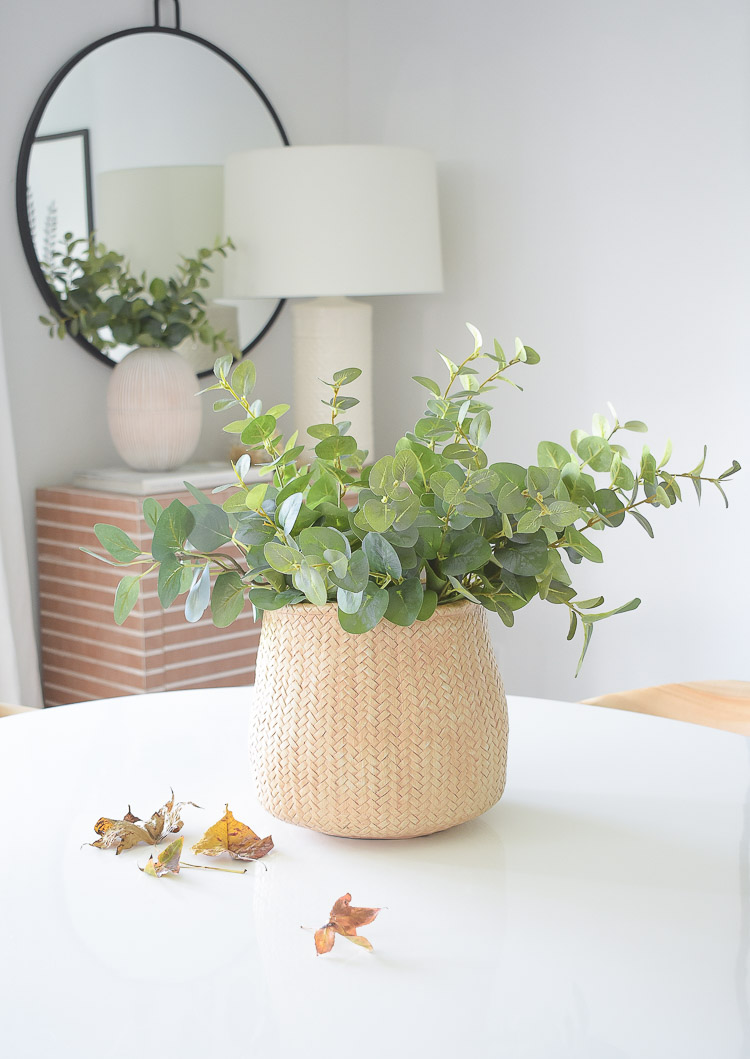 The only real sign of fall around here so far are just a few leaves I've been able to find on the ground during my walks with our pup, Gracie around the pond each day.  But, they are a sweet reminder that fall is on it's way!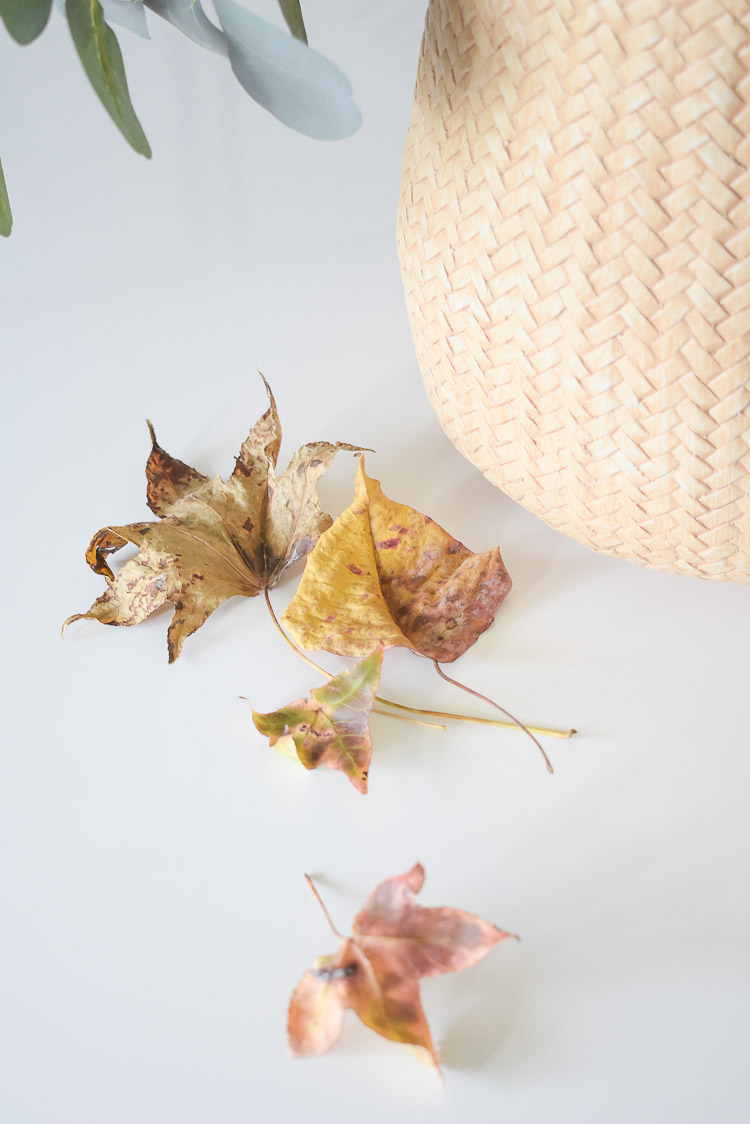 The credenza/bar cabinet is always such a fun spot to switch up seasonally.  Again, no major fall touches here – just a refresh for the new season with lots of texture to help bring the feel of fall in.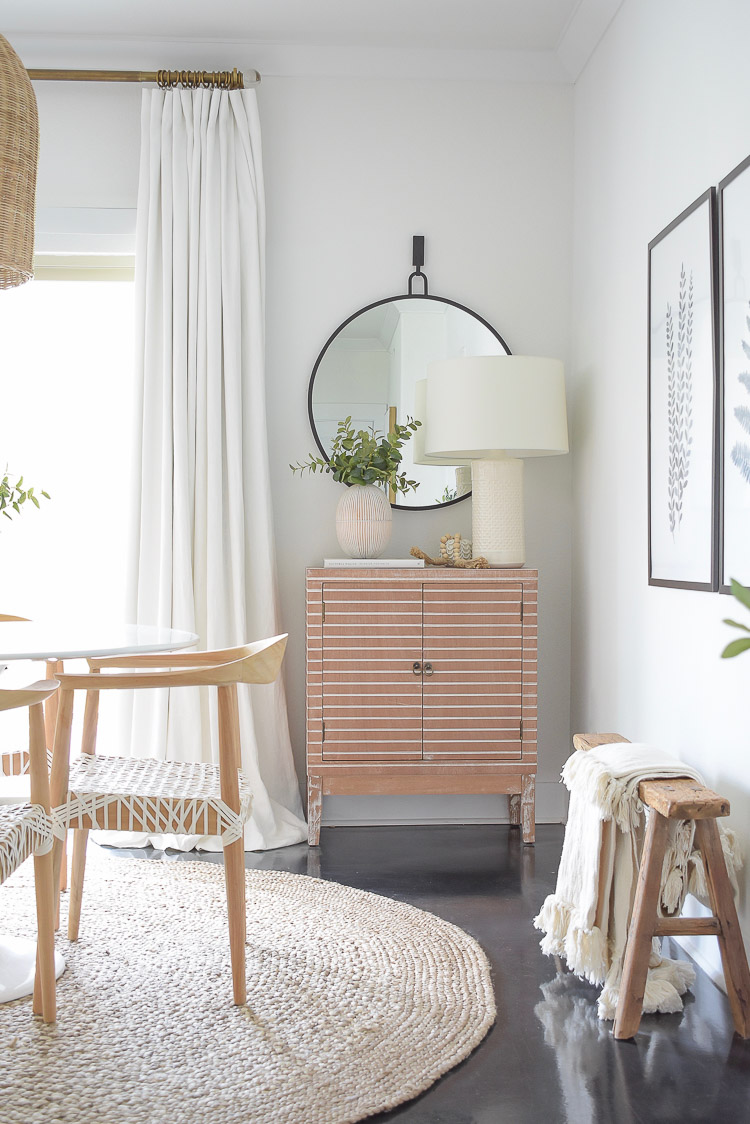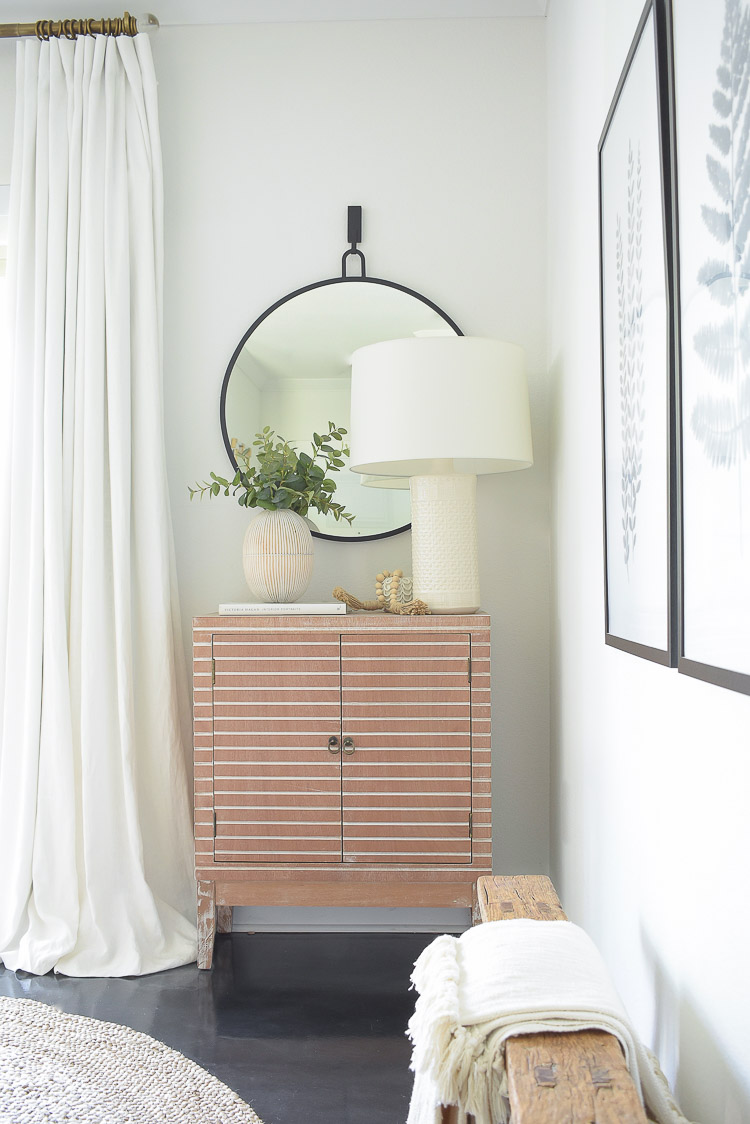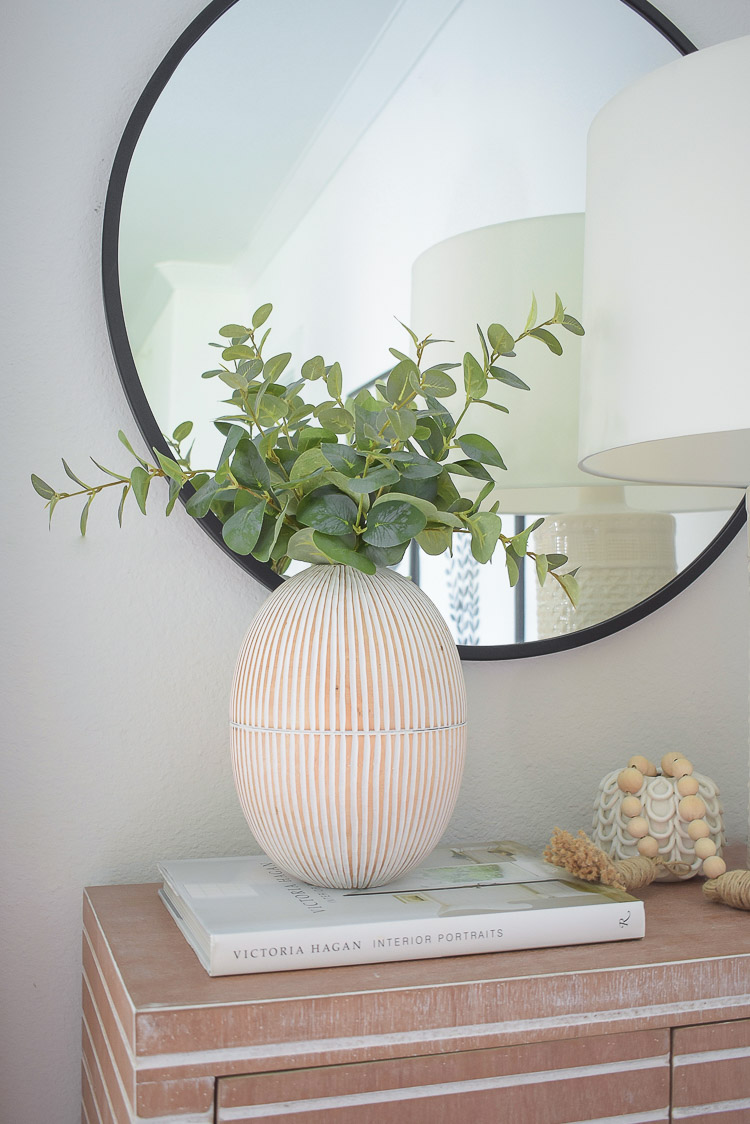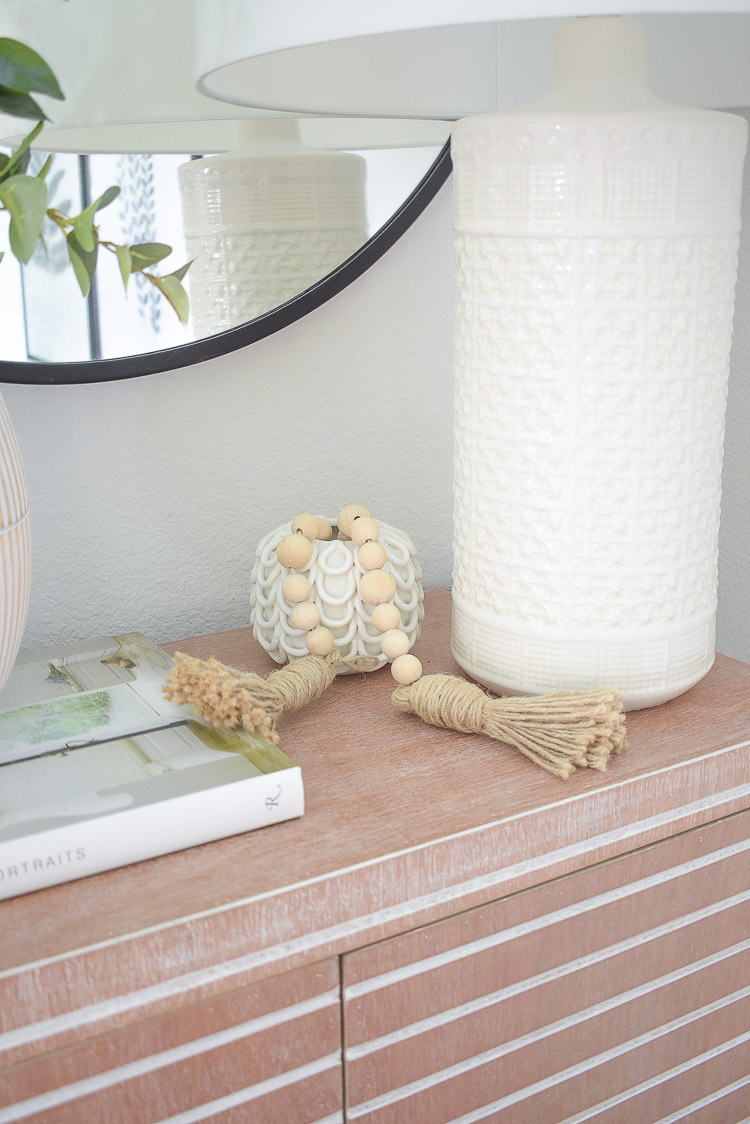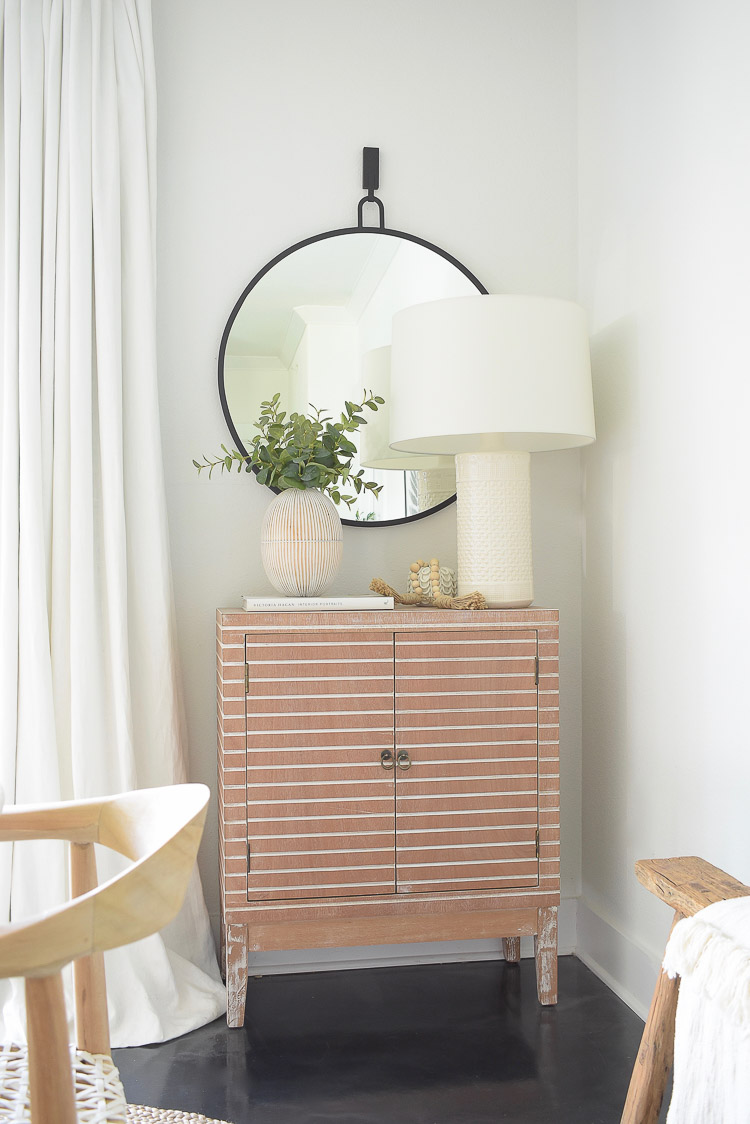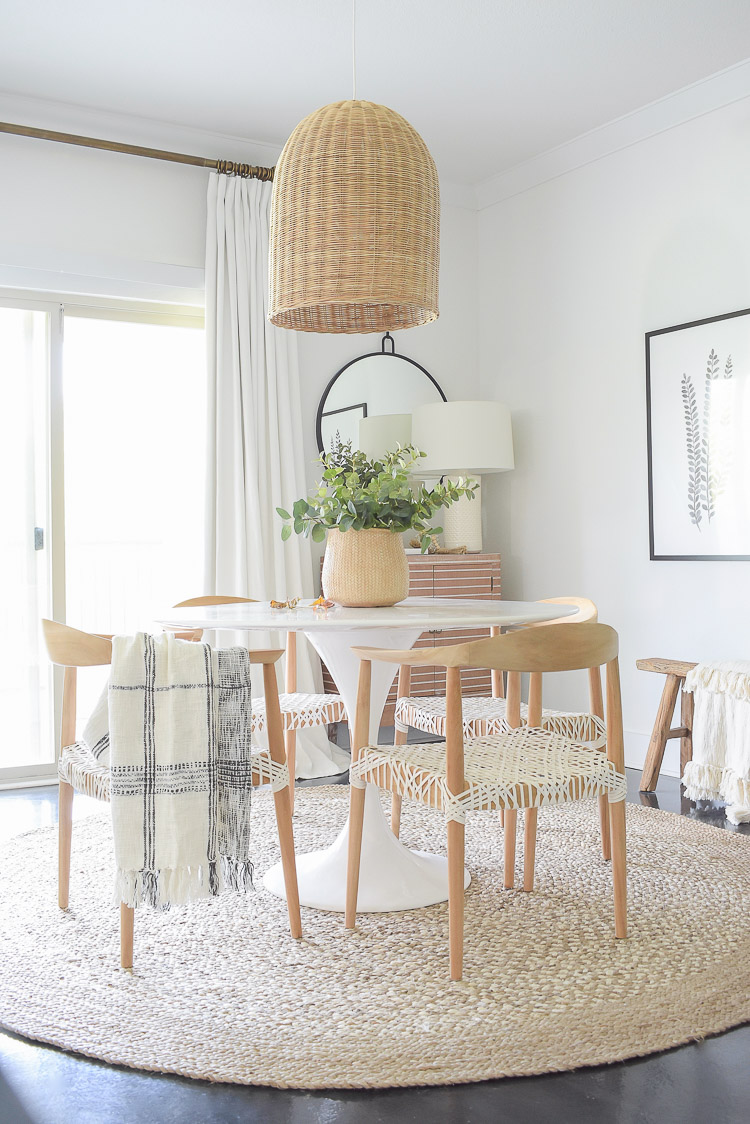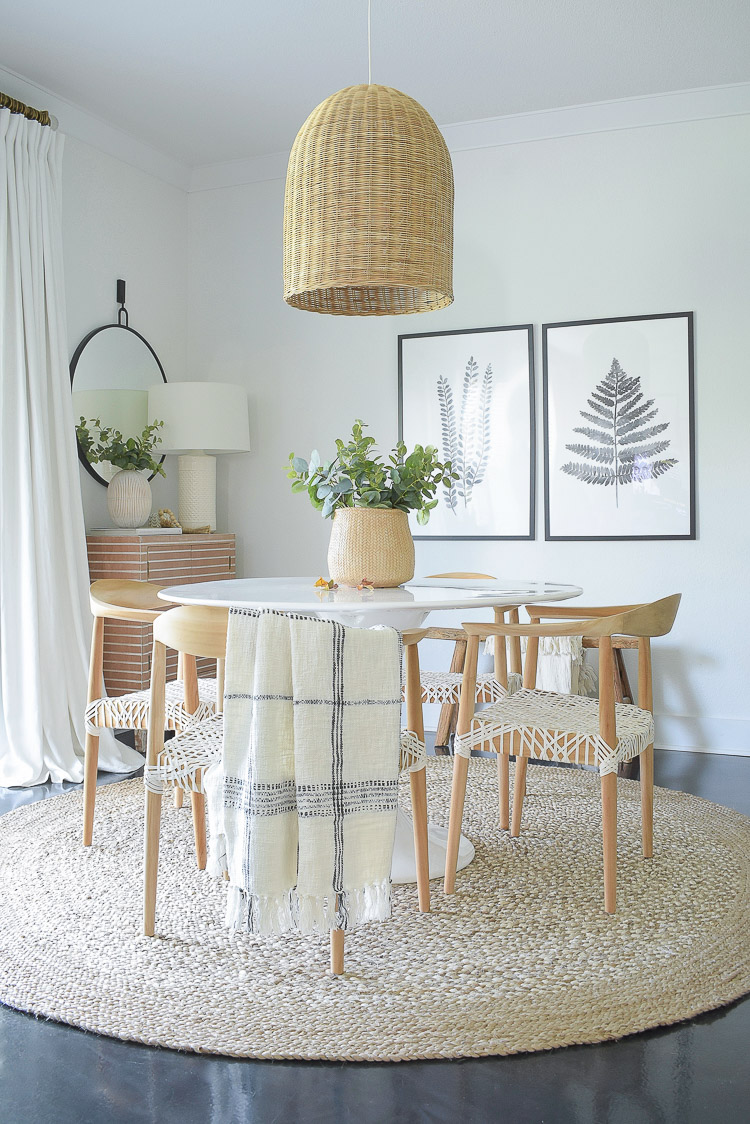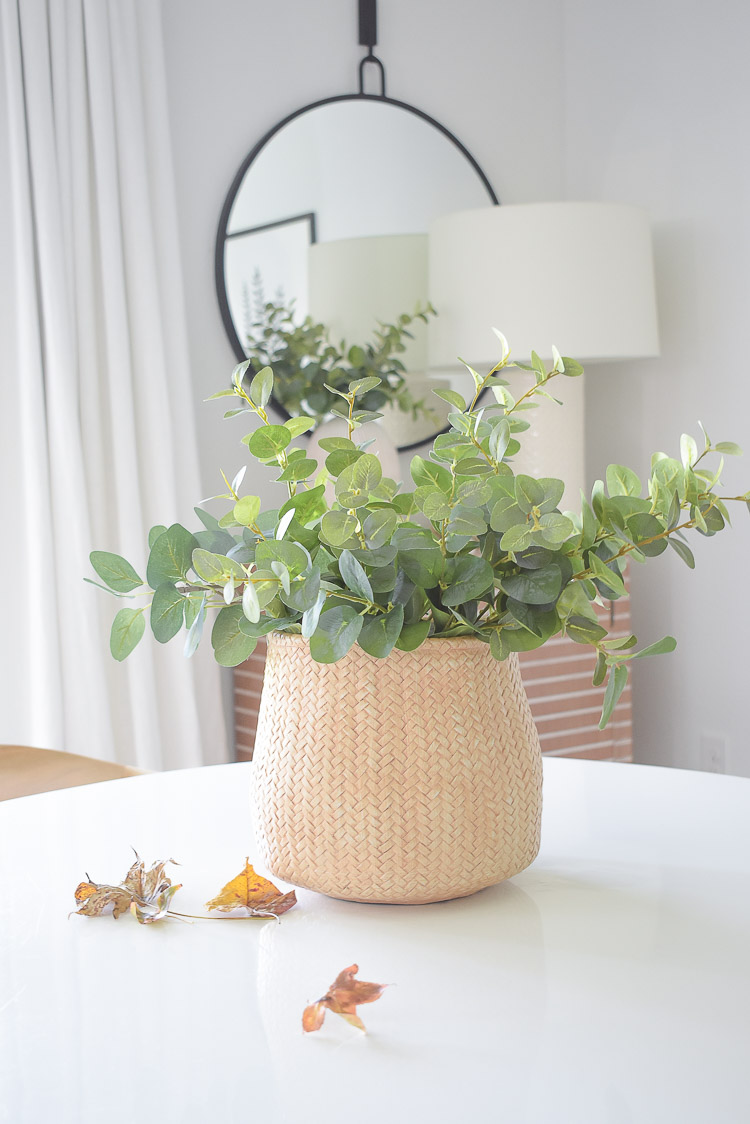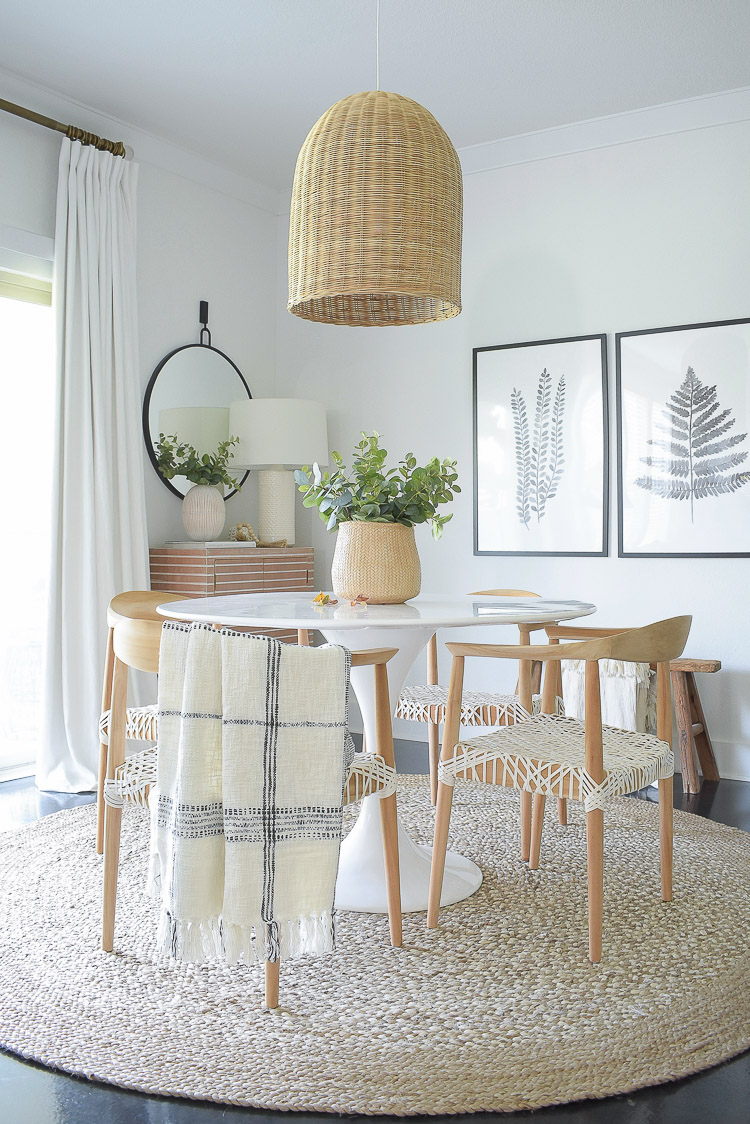 Thank you for stopping by my Textured Fall Home Tour – I hope you'll visit the other wonderfully talented ladies on this tour – please see the list of bloggers below but first, start with Laura of Decor To Adore.  Her blog is truly lovely and I know you will love the fall inspiration she is sharing for the tour this year!!
After you visit Laura, please check out the list of participating bloggers below.  Happy almost fall, friends!!
2019 Fall Home Tour Monday Lineup
2019 Fall Home Tour Tuesday Lineup
Decor To Adore, Southern Hospitality
2019 Fall Home Tour Wednesday Lineup
2019 Fall Home Tour Thursday Lineup
2019 Fall Home Tour Friday Lineup
Life On Cedar Lane, Designing Vibes, TheWoodgrain Cottage,
ThistlewoodFarm, Modern Glam, White Arrows Home
Let's stay connected…
Pinterest | Facebook | Instagram | Twitter