A Tale Of Two Rugs + Some Of The Best Natural Rugs & Home Decor
I have been thinking for a while of changing out the rug in our living room to a natural woven rug for fall.  We've had our current rug for a few years now and love it but it was time for a fresh look in this space so when eBay wanted to partner with me on a post, I was super excited to pick out the perfect rug for my space from their site!  And, while I was at it, I did a lot of looking around on eBay's site to see what other end of season essentials I could find and I'm excited to be sharing all of that with you plus my tale of two rugs with you today!
This post was sponsored by eBay however as always, all opinions are 100% my own.  Read my full disclosure policy here.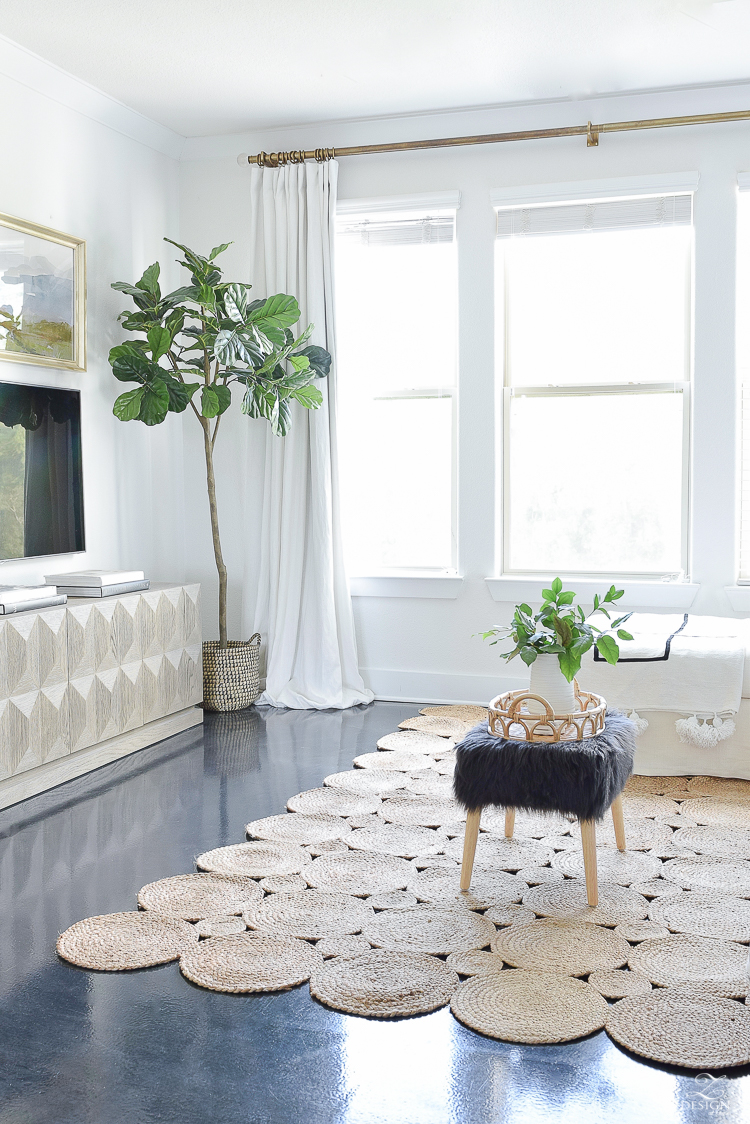 When I say "tale of two rugs" I really mean it, you guys!  I absolutely couldn't decide between these two rugs (HERE & HERE) so I ordered both…who else does this??  The worst part is that now that they have arrived I want to keep both of them but I did ultimately choose one of them for my living room and I'm going to tell you which one and why shortly.
Can you see the difference in the photo below already?  Which one do you like best? Which one do you think I chose?  Stay tuned!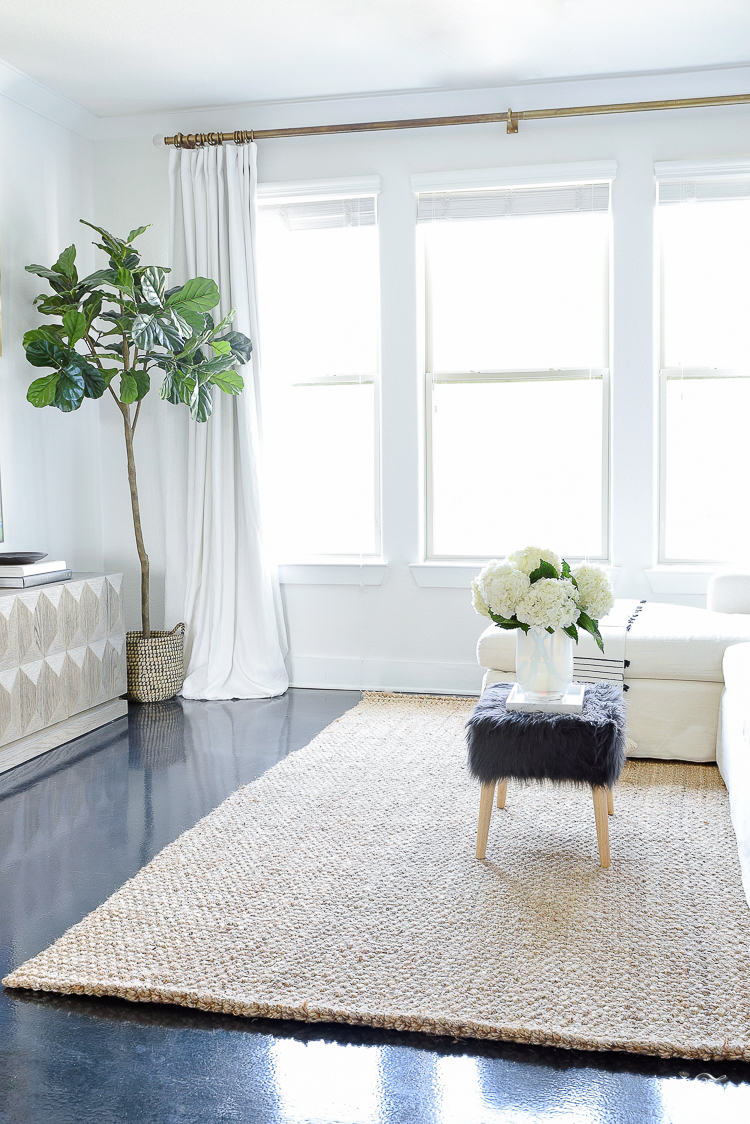 First of all can I just say how shocked I was to be able to find new products on eBay!!  I don't know if I was the last person on the planet to realize this or not but this was a huge revelation to me…hopefully not to you though?!  And, the selection of new products was shocking as well.  In my quest to find a new rug for my living room I couldn't believe how many great rugs there were to choose from which was awesome but, of course that made it that much harder to narrow things down (but then who's complaining about doing some fun online shopping?!?  Not Me:)!
Both rugs arrived around the same time, which was very quick after I ordered them.  I believe within 2-3 days of placing my order.  This beautiful, trendy, boho chic rug arrived first and I couldn't take my eyes off of it after we put it down…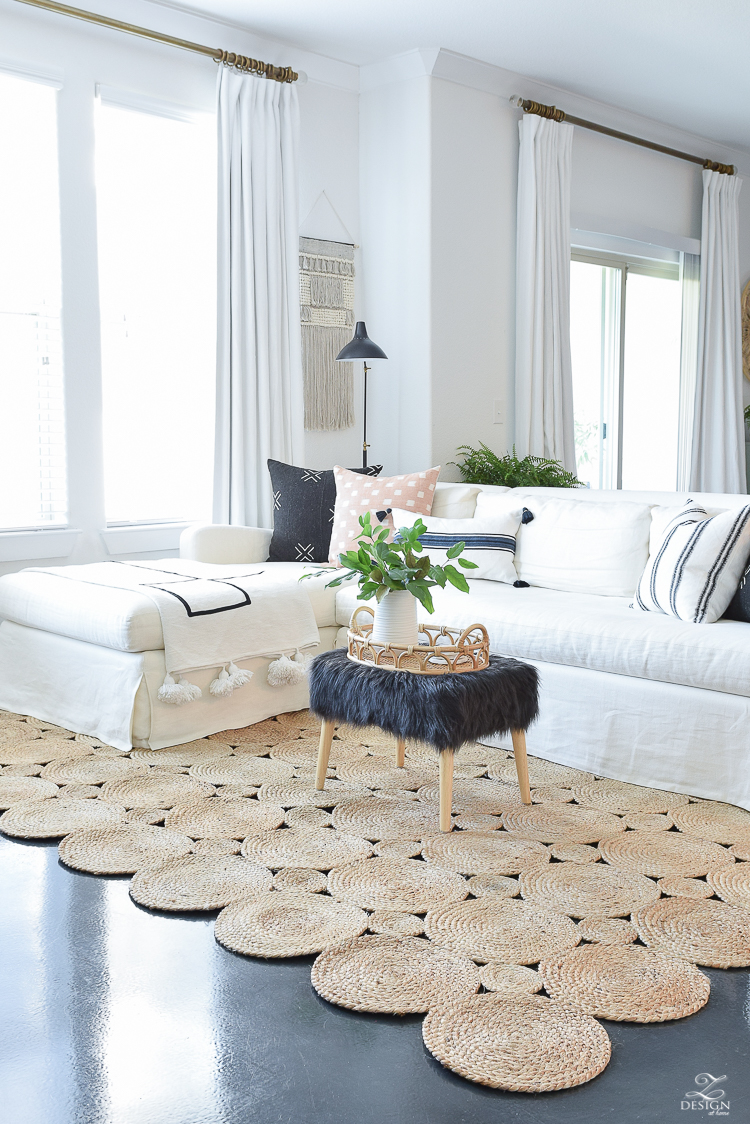 It brought so much life to the space and the texture is incredible, especially as we are moving into the fall season soon.  I love the detail in the rug and love the trendiness of it.  Typically I like to keep things classic in my spaces and then include a few affordable, trendy pieces to keep my rooms feeling fresh and new.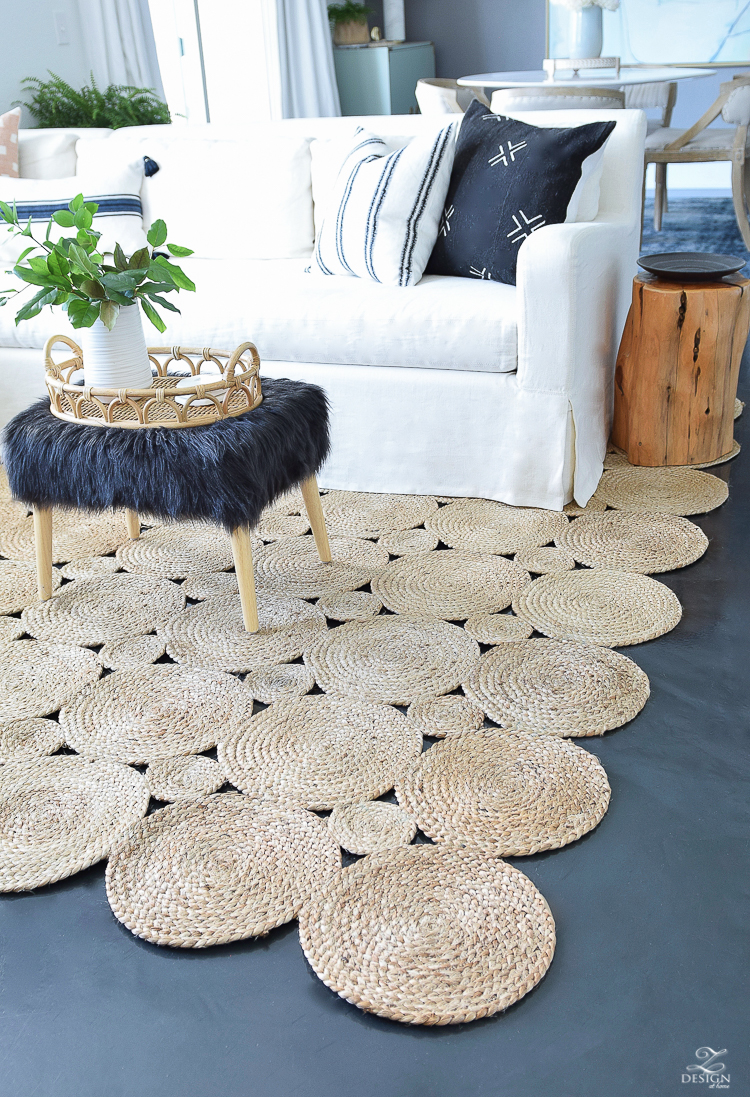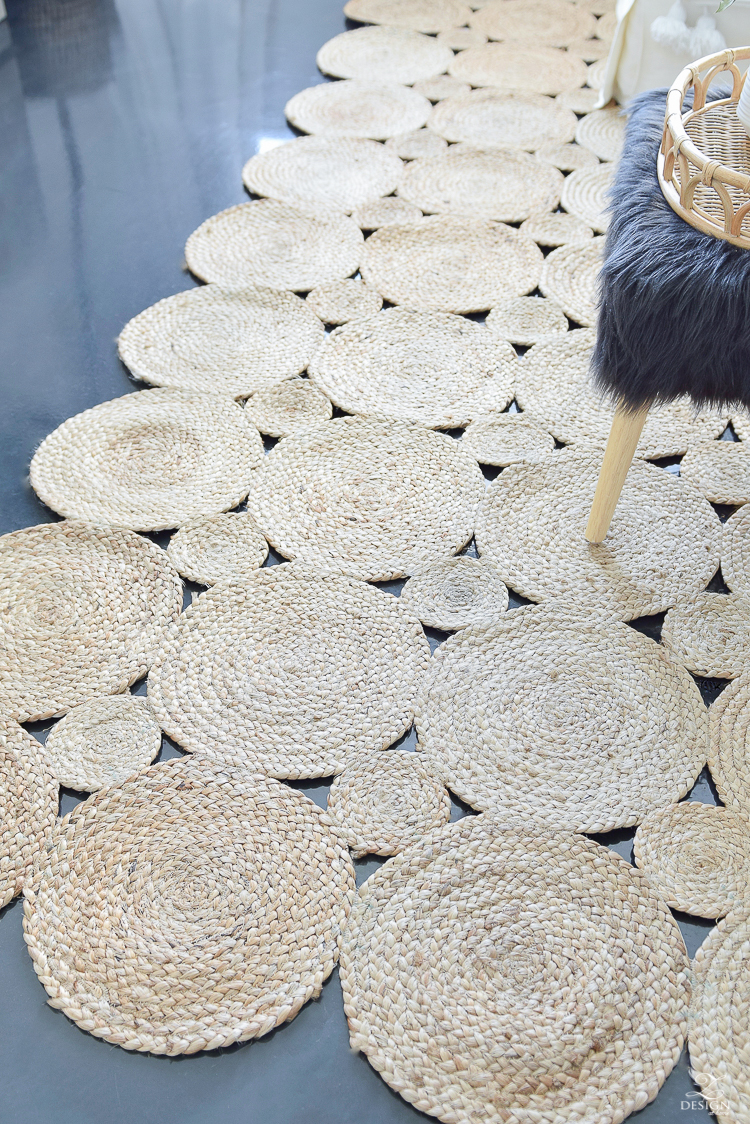 This rug is an 8′ x 10′ rug and truly I loved it but still wanted to see the other one I ordered in the space just to make sure I was making the right decision.  One last look…isn't it gorgeous?!?  And it's soft too!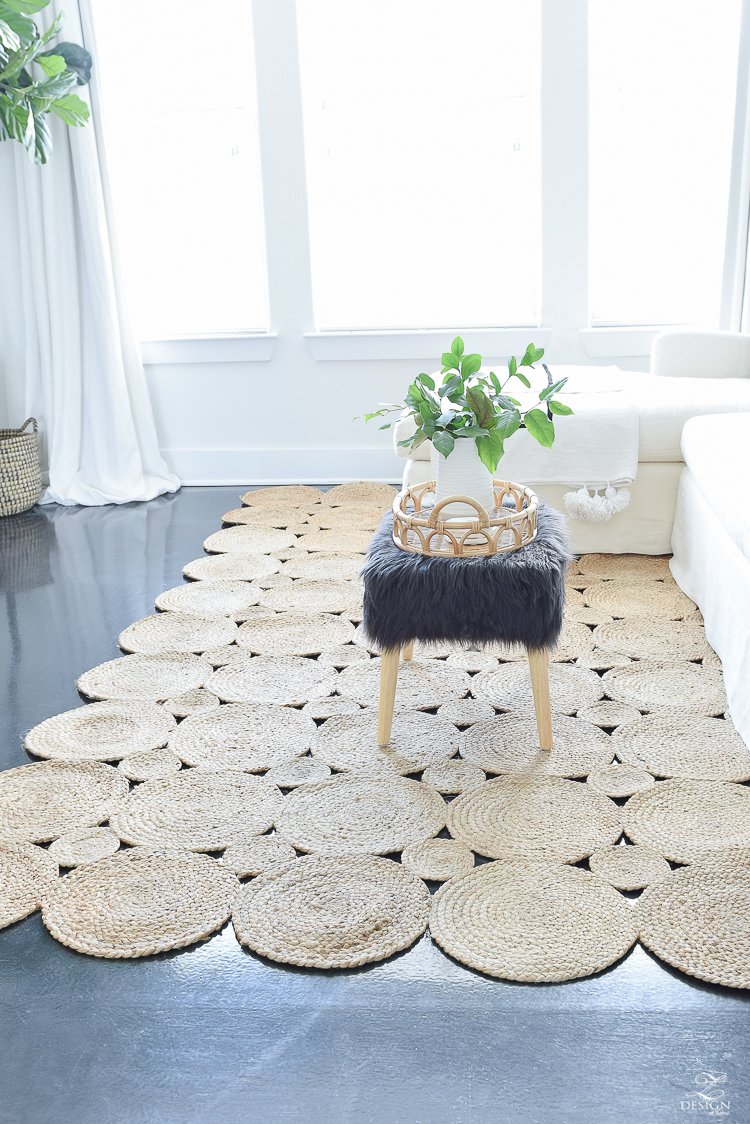 The next rug was surprisingly soft and very substantial!  As soon as we pulled it out of the bag my husband and I both loved it.  The thing that really struck me about it (other than the great texture) was just how soft and cushiony it was.  Additionally, I couldn't believe that I only paid $241 for this amazing 8′ x 10′ rug!!  This rug in this size retails for around $960 which makes the price I paid 74% off…can you even believe that?!  And, like I said, it's soft which is also rare for a natural woven rug!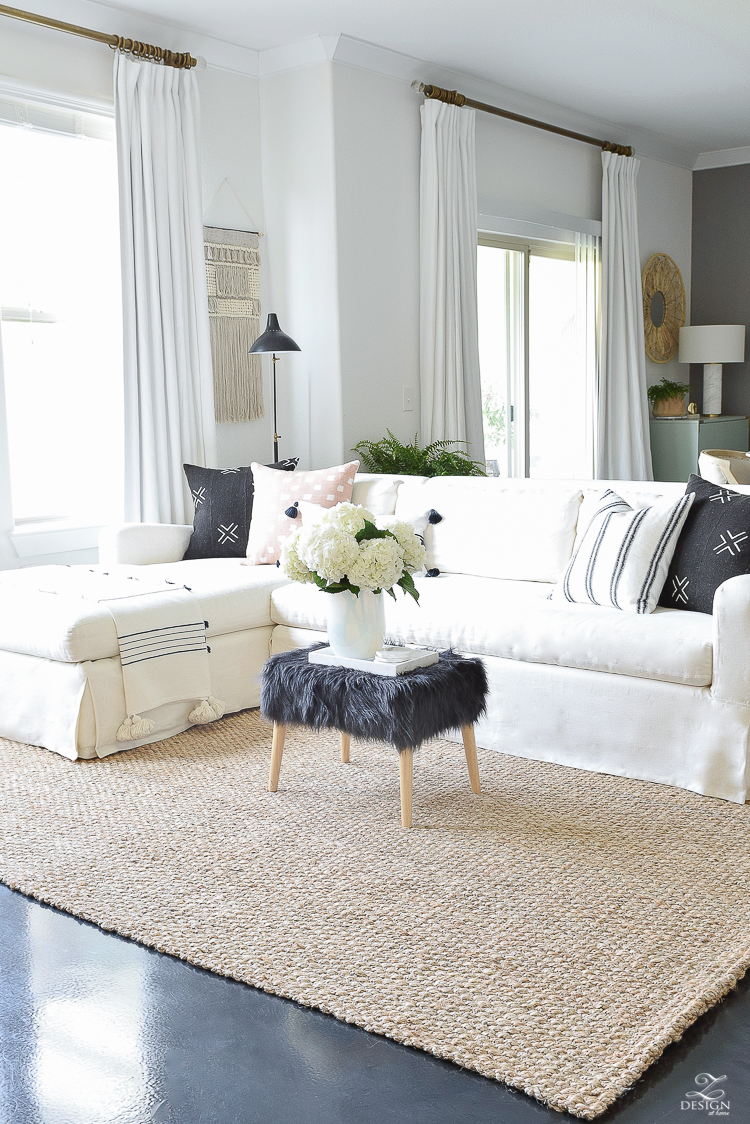 I wanted to show you some close ups so you can really see the color, texture and pattern of it (I'm 100% sold!)….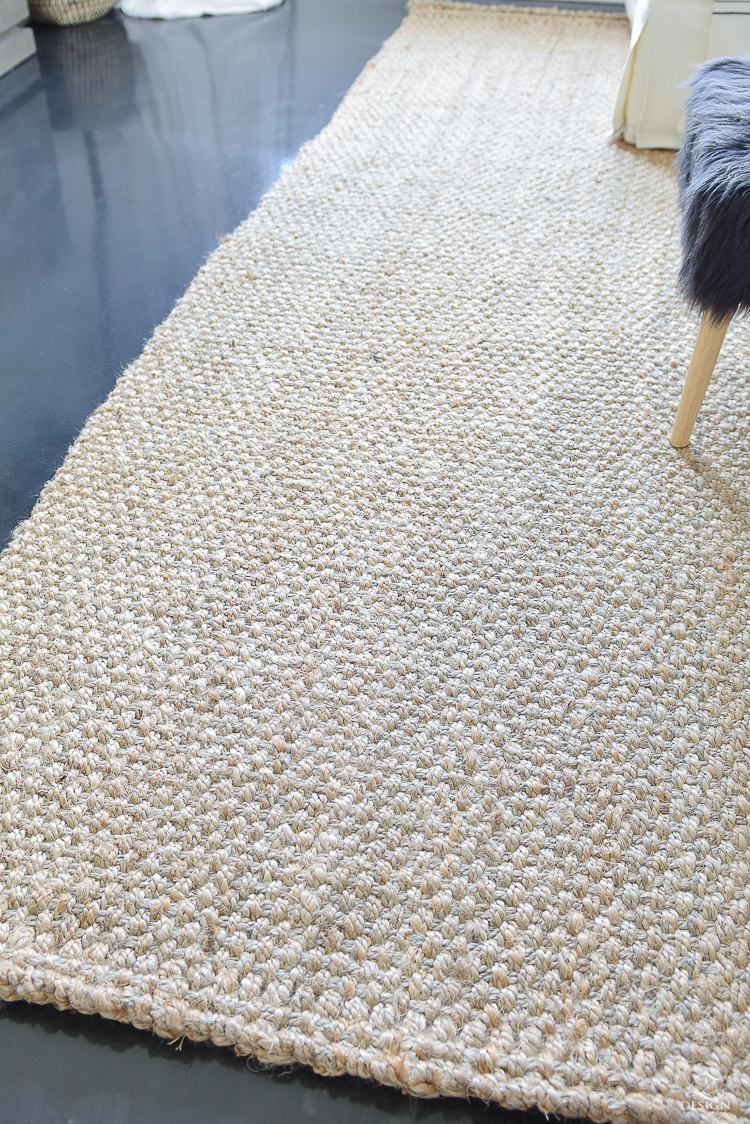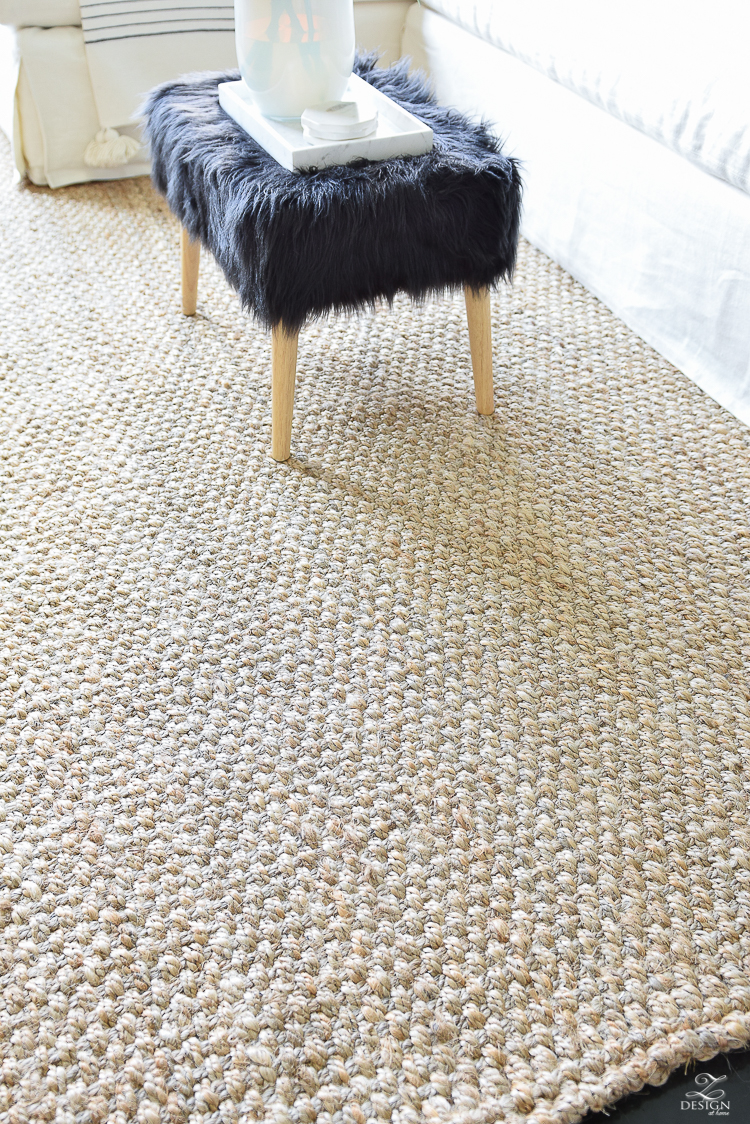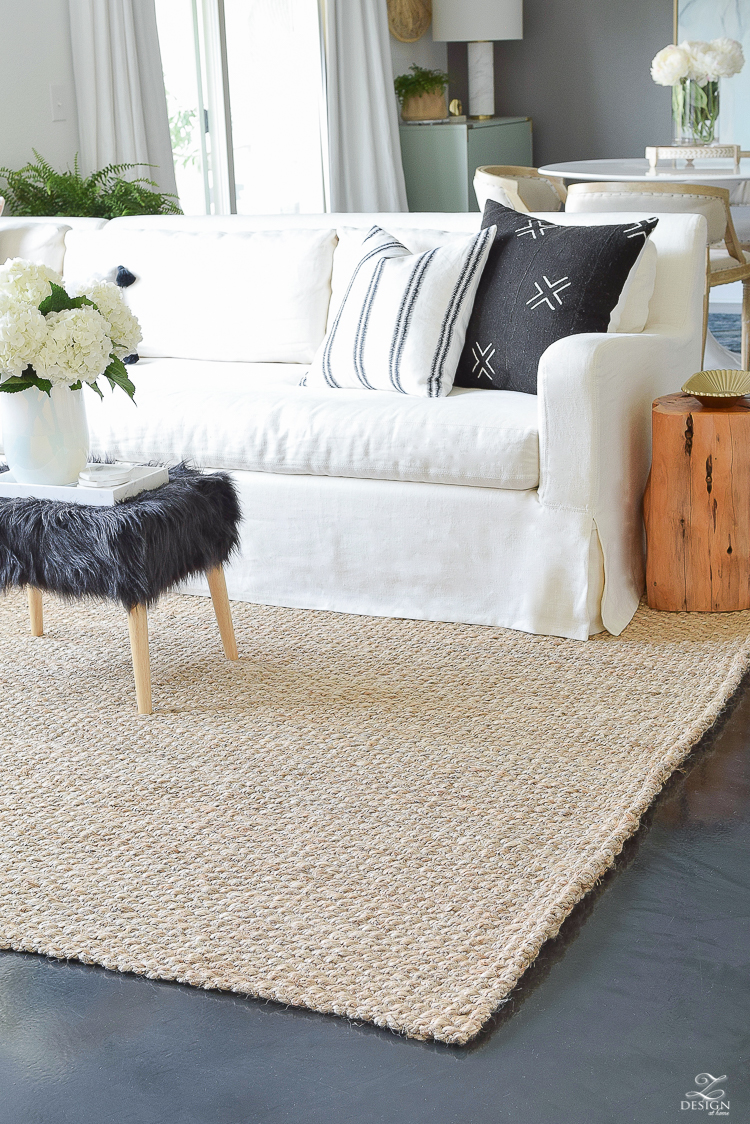 I think this rug goes perfectly in the space and ended up being the most practical option for our family!  Oh how I LOVED the first rug but ultimately this one was so pretty and practical that it became the winner plus, I think we'll be able to use it in our game room in the new house.  I do however think we will keep the first one and find a place for it in the new house as well so in the end they both worked!  Yay!!  That's what I call a #WinWin!
Shop Rugs



Also, I'm loving this natural woven and rattan trend so much that I thought I would share some of my other favorites in this category from eBay.  I found a few fun similar mirrors to the one in my dining room that is no longer available.  Couldn't believe the great selection they had for this particular item.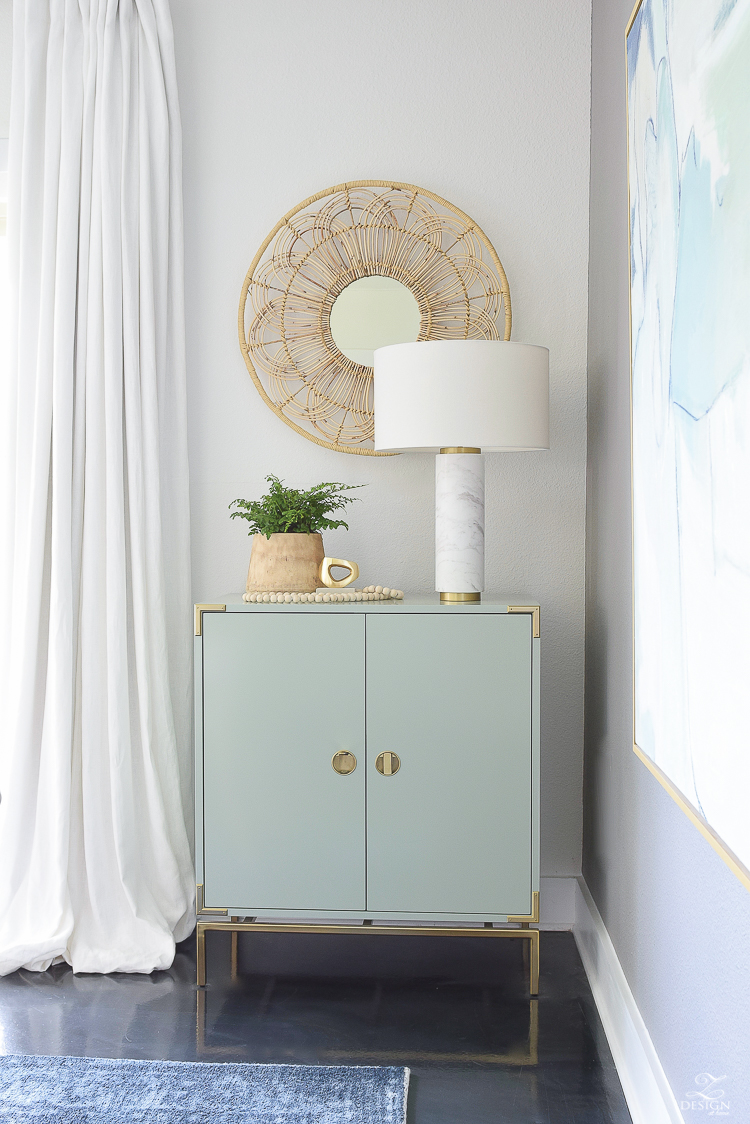 Shop Similar Rattan Mirror Options

Another thing I ran across on eBay were some rattan trays that I already own and that you can still find in stores.  So many things like home accessories, bedding, mirrors and furniture can also be found on eBay that you can no longer find on line, which is nice when you missed out on something you should have bought when it was in stock from the original retailer.  I love these two trays (HERE & HERE) and ran across them for a much better price than what I paid originally…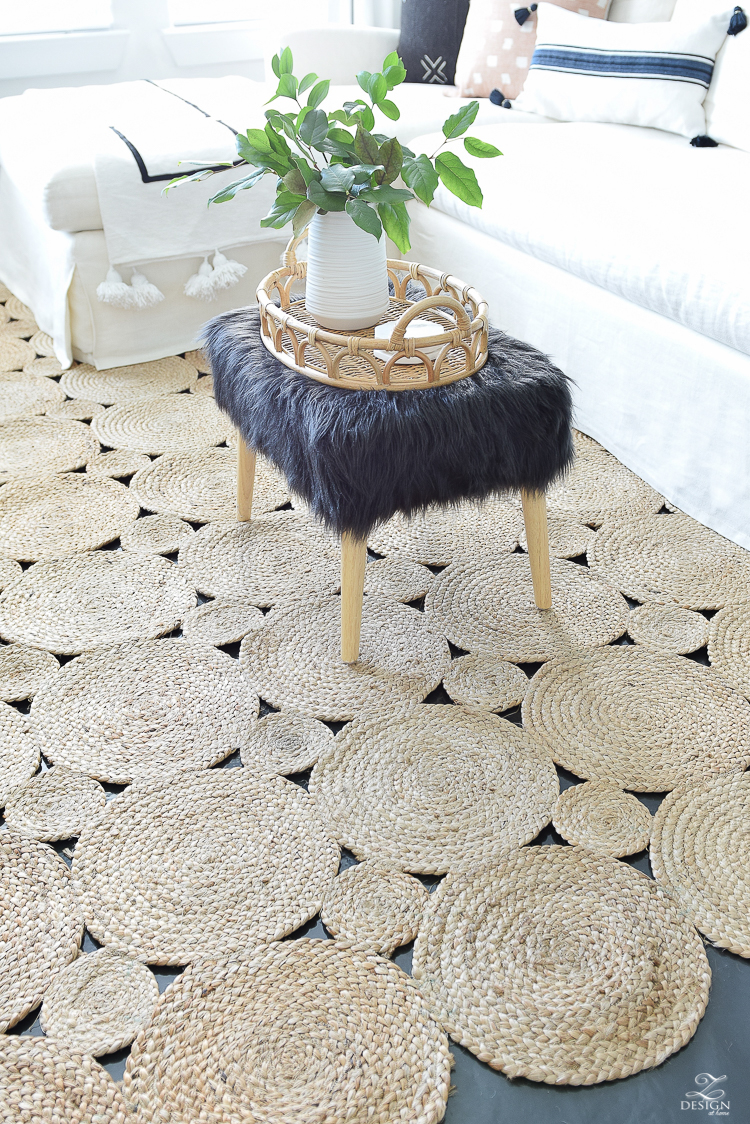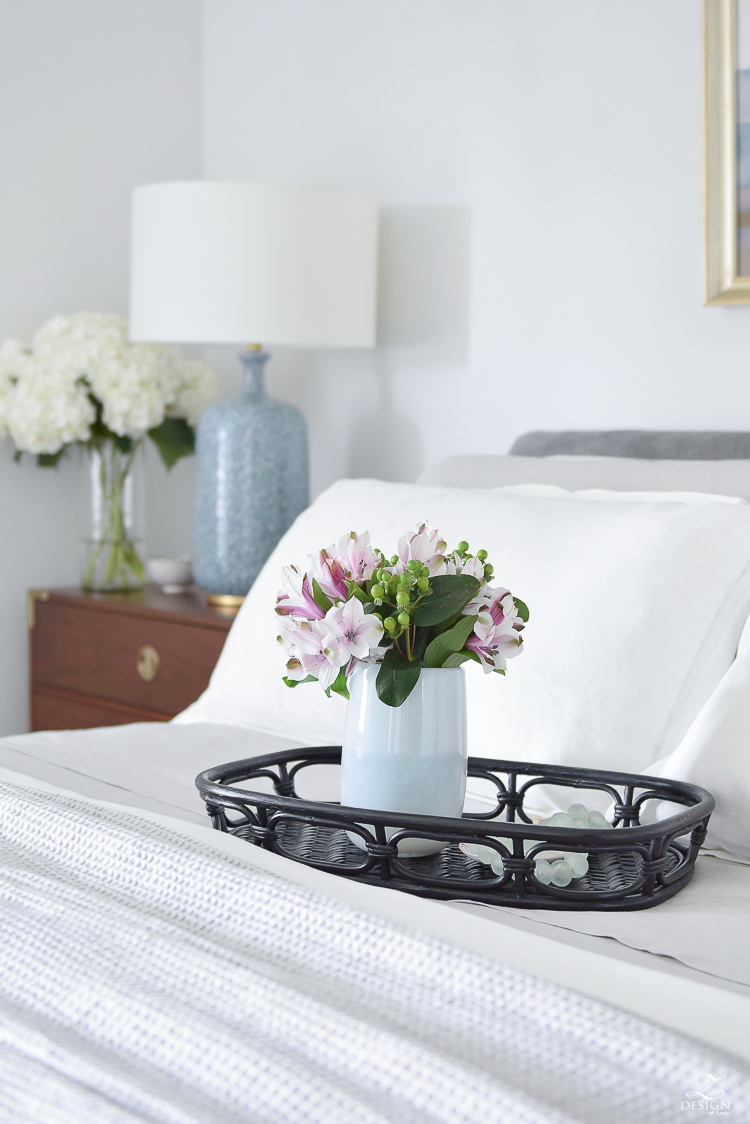 Shop Rattan Trays

I was also able to find some of my favorite bedding (and bedding that I already own) on eBay.  I wish I had been able to scoop mine up for these kinds of prices but I found my Pottery Barn pic-stitch quilt at an unbelievable price on eBay, and it's new!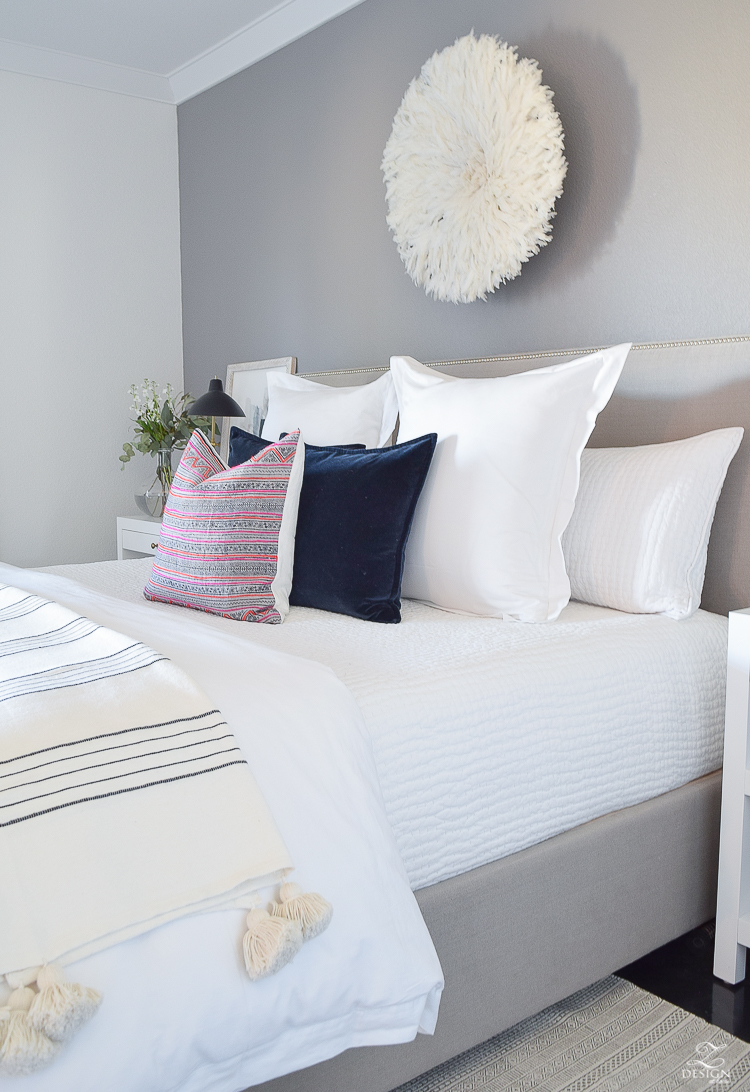 Shop Bedding

I would love to hear your feedback and experiences finding great deals and finds on eBay so please leave them in the comments below!  You can also stock up on all of your favorite end of season essentials this year at eBay HERE  while their big end of season sale is going on.  It lasts through August 27th!  Thanks for stopping by the blog today and don't forget to check out all of my current eBay favorites in one place below!