3 Tips For Incorporating Color & Texture Into a Neutral Home for Summer
You may remember back in December of last year that I worked with Walmart on some updates around the house for the holidays.  You can find that post here but I'm thinking by now you must have seen the new line, Flower Home, at Walmart by Drew Barrymore.  It's filled with color and texture and has a fresh yet elegant, bohemian vibe that I've really fallen for!  The decor possibilities are endless with her line at Walmart and today I'll be sharing with you 3 tips for incorporating color and texture into a neutral home for summer with a few of her pieces.
*This post contains affiliate links.   This post was also done in partnership with Walmart, a brand I love.  All opinions here are always 100% my own.  Please find my full disclosure policy here.  My tips and ALL SOURCES and favorites for Flower Home are located at the bottom of this post.
Whether you love a neutral home or love to fill it with color, I've got you covered.  The Flower Home line at Walmart has introduced a new way to decorate your space with great quality pieces at affordable prices plus, shipping is always free over $35 (and no membership fee is required – there is nothing I LOVE more than free shipping on home decor items!).
As summer approaches I like to add more and more pops of vibrant, fun colors to my home in small doses.  There is something about adding color to your home (yes, even if you're afraid of it) that can make you feel more in touch with the outdoors on those super hot days when you are stuck inside.
I typically love a mostly neutral space but adding a little color and texture here and there makes me happy.  Here are 3 ways you can do that so as to not feel overwhelmed by it.  And, with the way I'm doing it, the pieces can be moved around the house and/or taken out all together when you are ready to go back to a neutral space and reintroduced later or next summer.
Introduce Color Through Art
As the seasons change I always like to change my art in key places around the house but what is great about summer is that I feel it's the best time to add art through some colorful pieces. The orange and yellow in this art piece add just the right touch of color without overpower the space.  I also love abstract art to give the space a fresh, modern feel for summer.  The white background in this piece still keeps the base neutral but the color adds that summer POP I always like to see.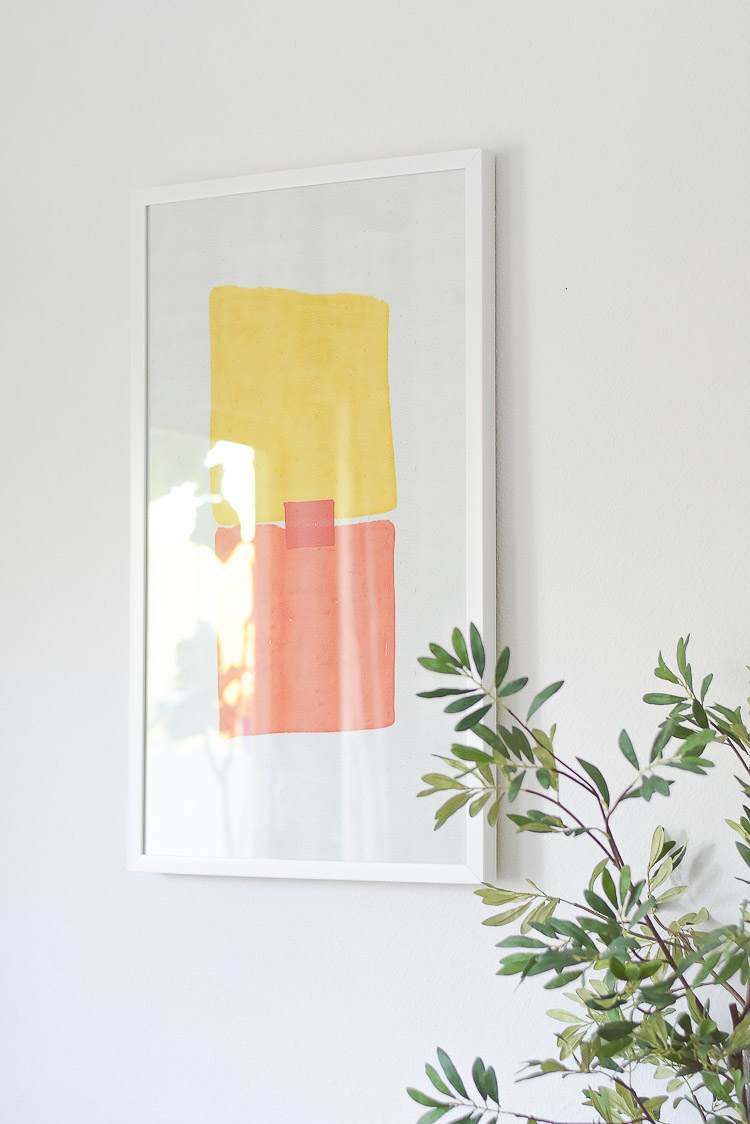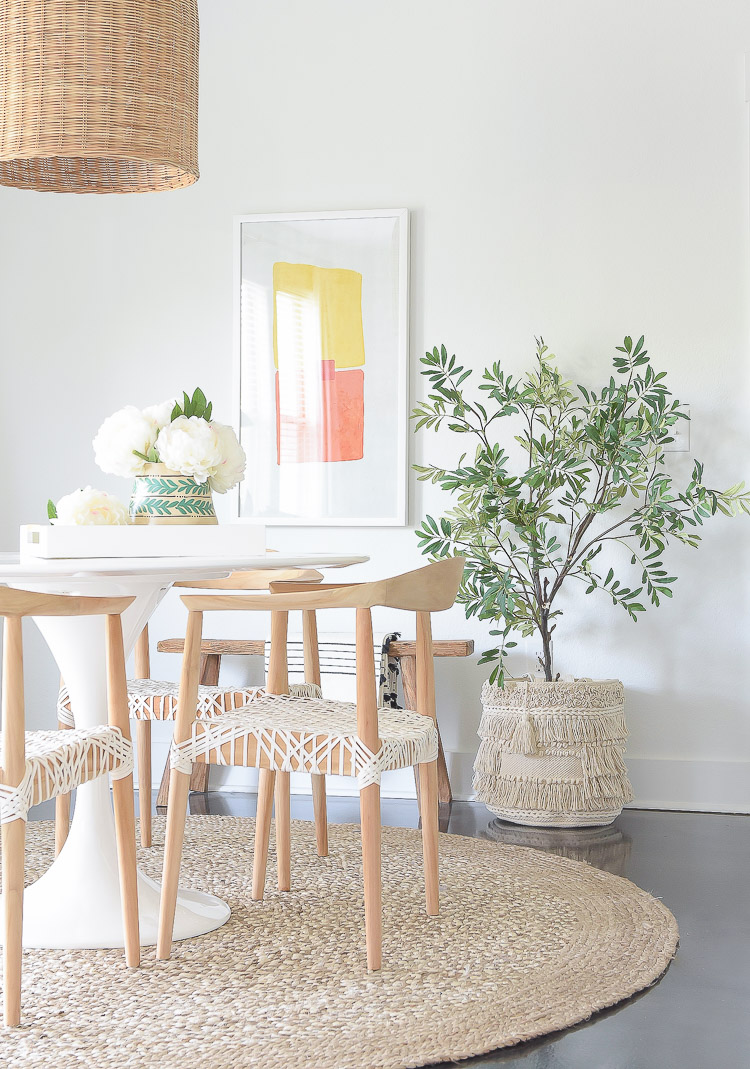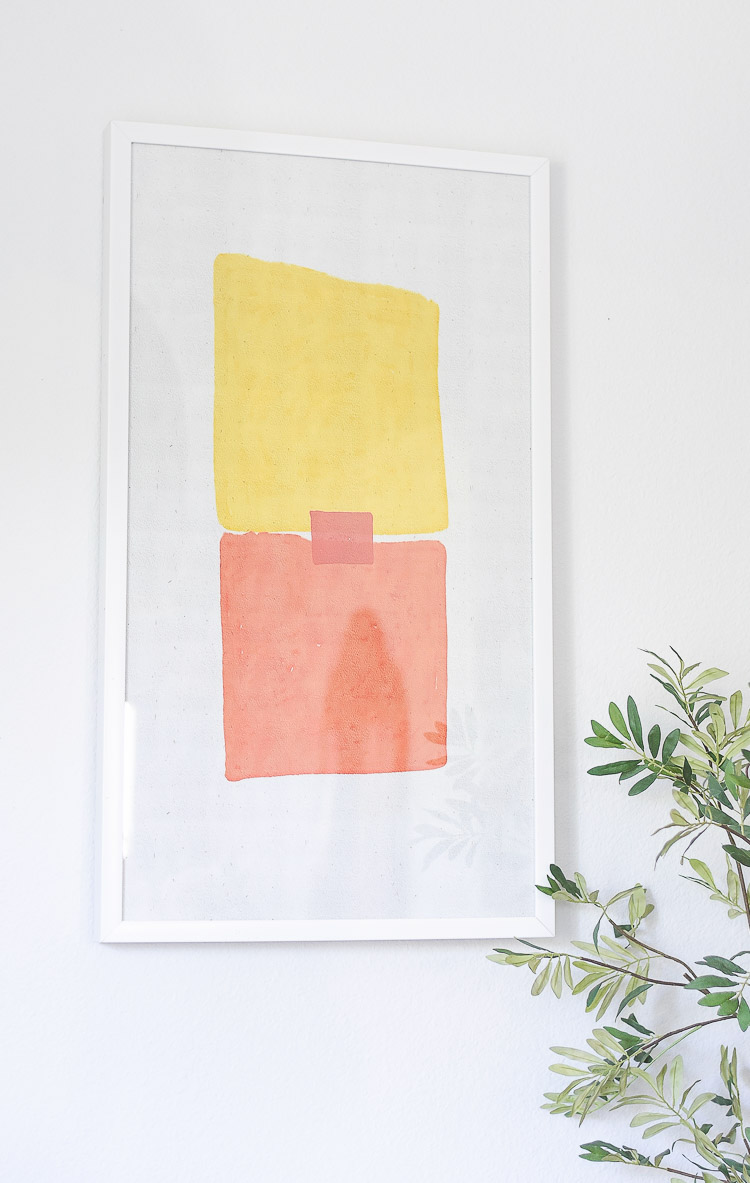 Introduce Texture through tassels and fringe
I love the fun, layered look of tassels and fringe in the summer.  Typically in design we think of adding texture in the cooler months but summer is a great time too, especially in a neutral space to give your room layers and dimension.  The bohemian, layered look of this basket adds just the right amount of texture to the home for summer.  Something about this piece feels so fun and it can have multiple uses such as a plant basket, beach bag, or even to store throws, toys, or whatever you desire in.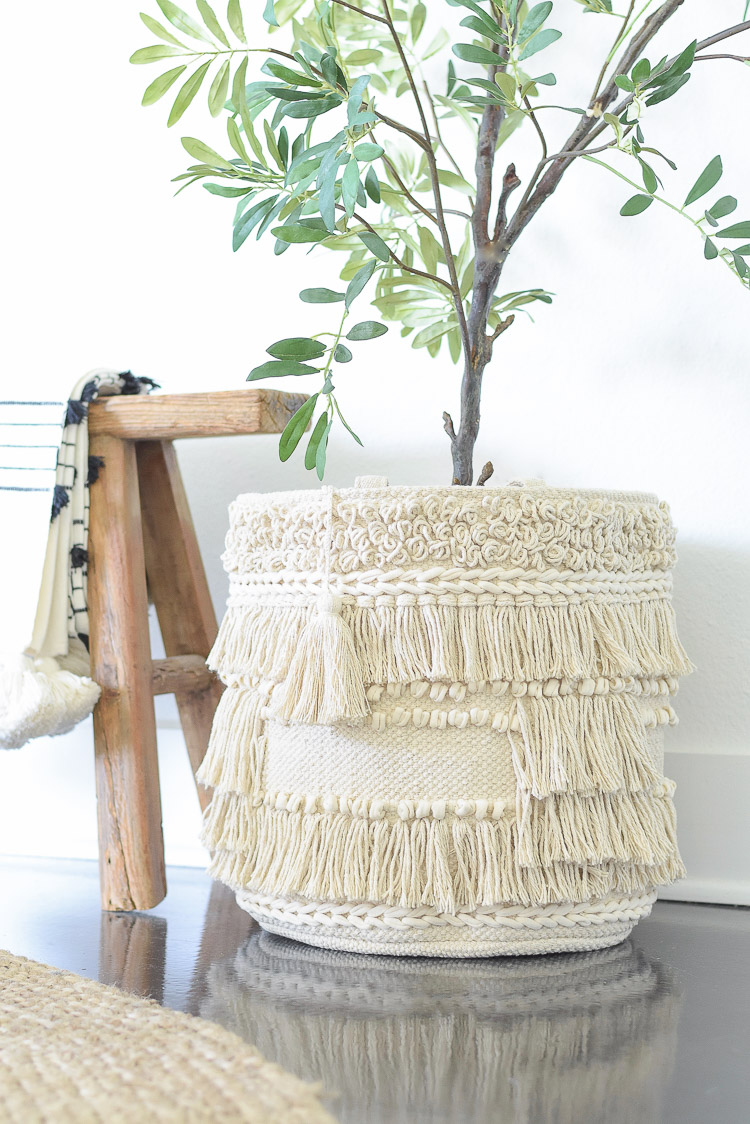 This basket comes in a set of 3 which is triple the fun, and it comes in 4 color ways.  I chose the neutral color but really also love the natural and black combo!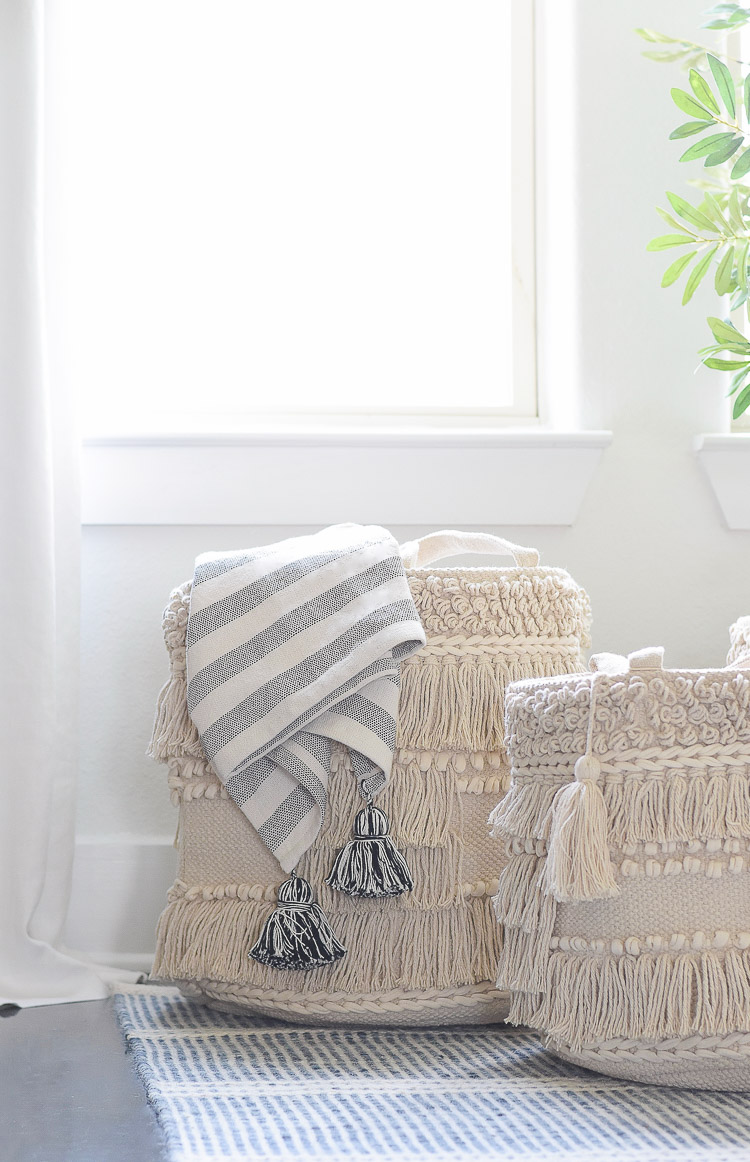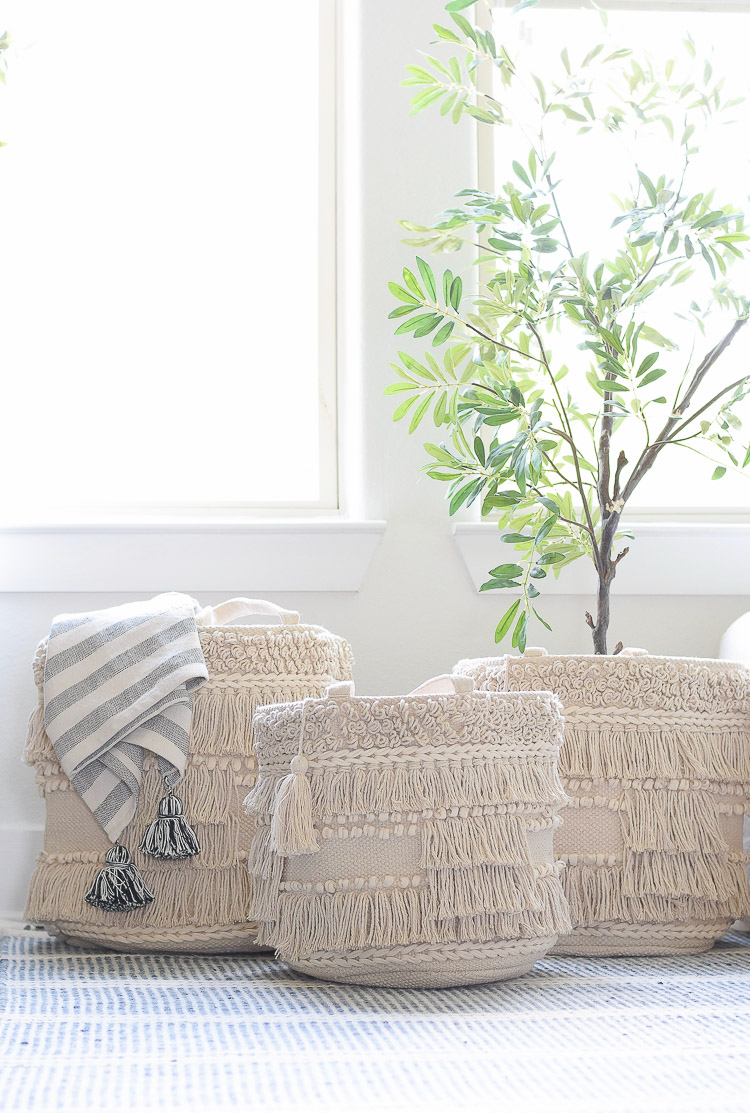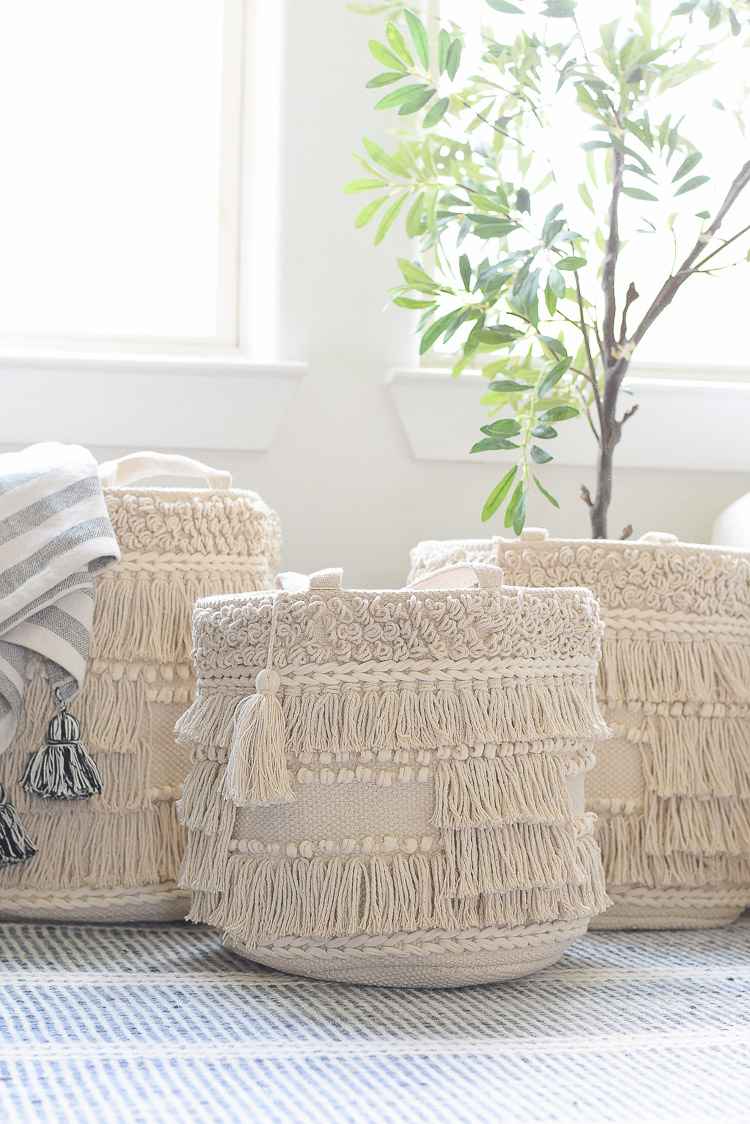 And they make a stunning statement as a set of 3 in varying sizes…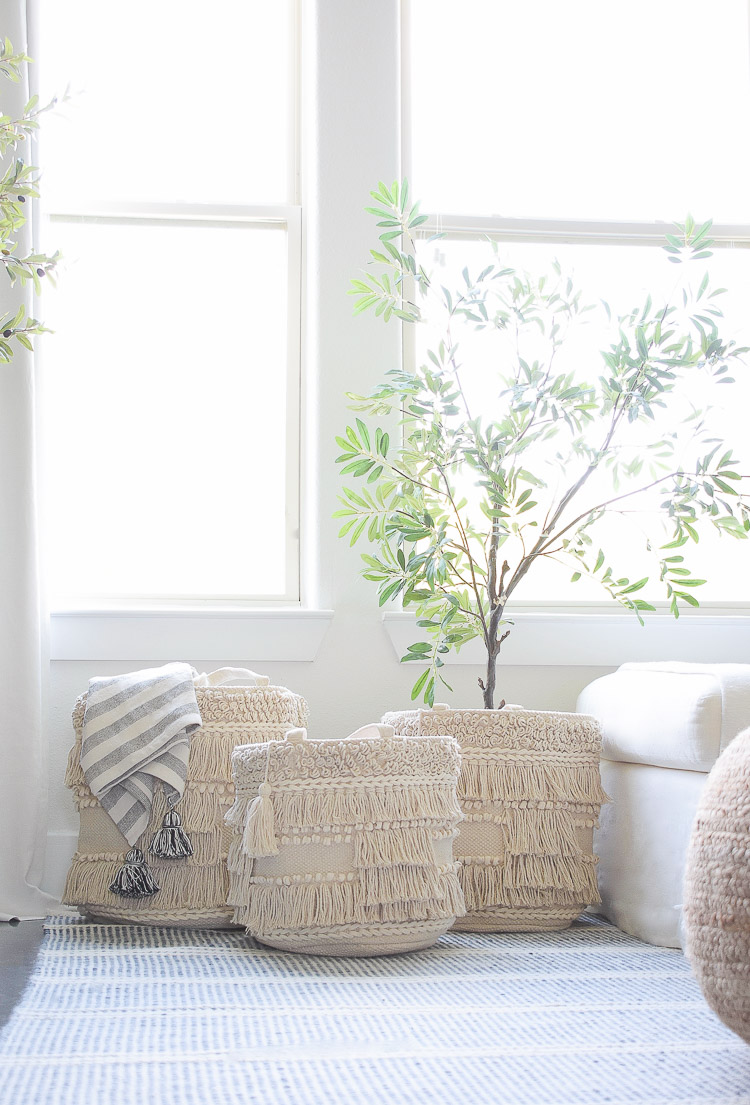 Introduce small pieces with color & texture
If you are a neutral lover and somewhat hesitant to add color to your space, smaller pieces such as a vase or flower pot are perfect to add summer color, and texture.  This darling pot from the Drew Barrymore, Flower Home line has color and texture with a neutral base, and I love the global feel it carries.  The pattern also adds a bit of whimsy with just the right amount of color pop.  Pieces like this can easily be moved about the house and taken out and reintroduced at a later date when you are ready for color again.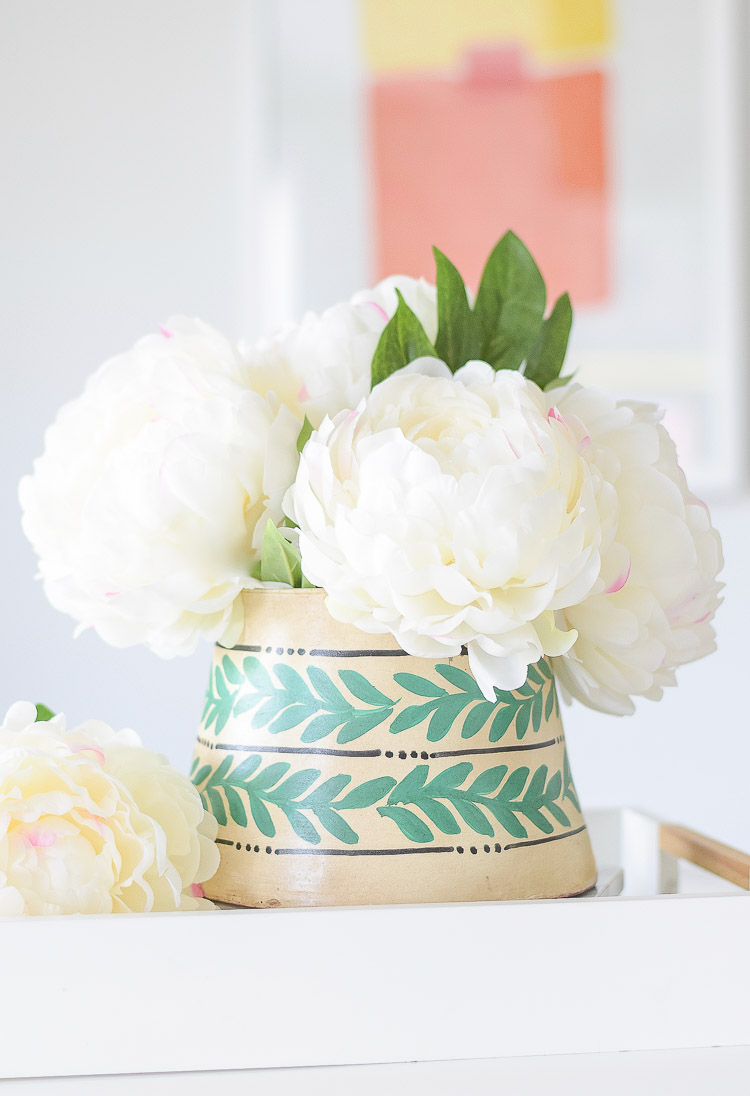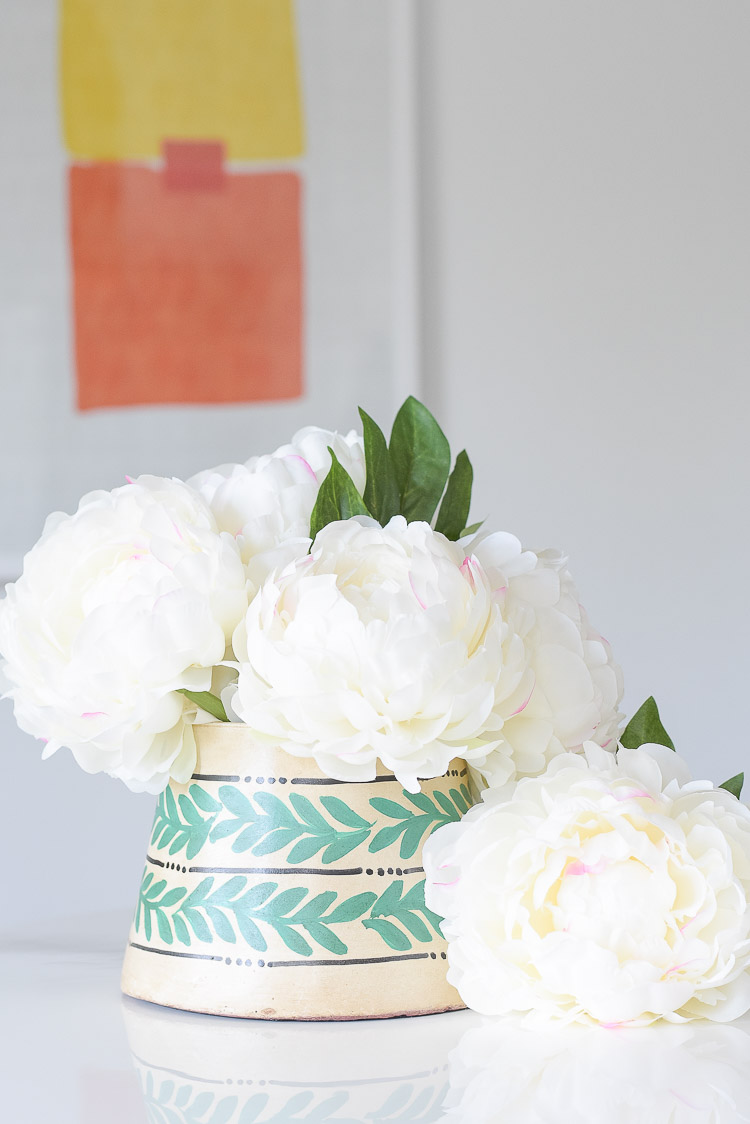 Remember that creating a comfortable, stylish space can cost and arm and a leg but it doesn't have to. WalMart.com has more than just the functional stuff – you can browse beautifully designed, home furnishings and décor finds that fit your style, and your budget!
I hope you've enjoyed my tips for adding summer color and texture to you home this season.  What are some ways you are adding color and texture to your spaces this year?

Let's stay in touch…