New Furniture & Accessory Crush + Updates For The Holidays
We will actually be gone on Christmas Day, and for several days surrounding the Christmas holiday but I love nothing more than creating a comfortable and stylish space this time of year for us to enjoy those days in between Thanksgiving and the new year.  This year some new furniture and accessories are helping to update my home for the holidays and I'm thrilled I found something I've been looking for, for quite a while and I can't wait to share it with you!
I'm excited to be partnering with Walmart for this post however all opinions, thoughts and images are my own.  Please read my full disclosure policy here.
We currently live in a rental that consists of about 1,500 square feet while we design/build our dream home outside of Houston, TX.  You can get caught up on that here but the challenges of needing more space (especially with my home based business) are always very real for me.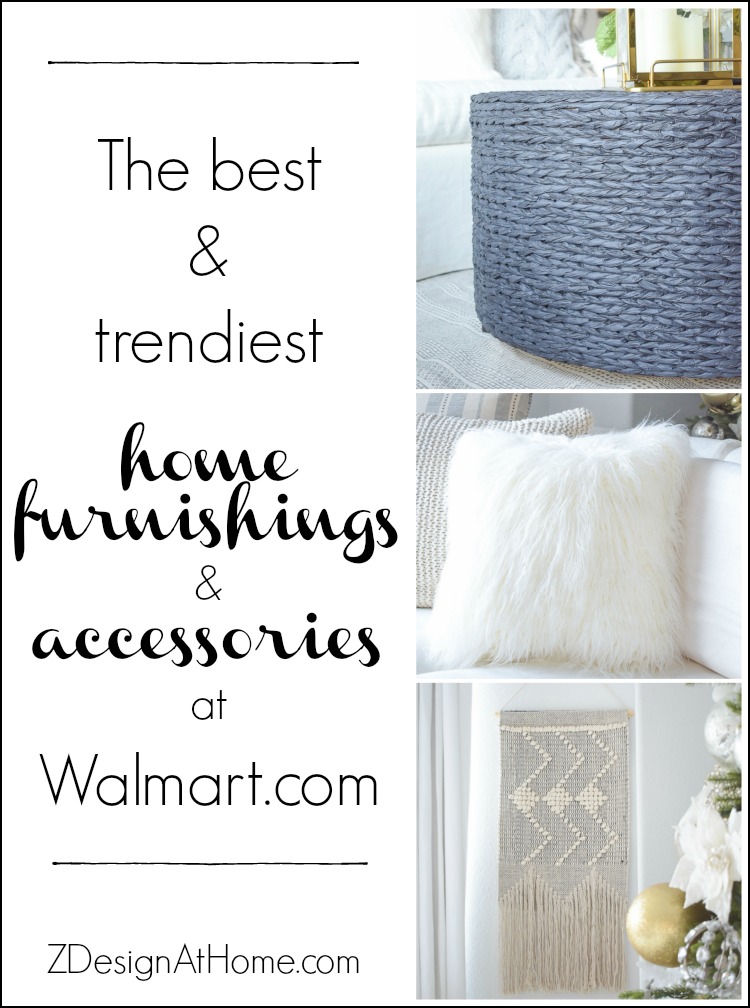 I am always looking for pieces that are beautiful and stylish but that will fit my current living situation, while also thinking about making smart purchases that will work in my future new home, and this is where my search began with Walmart.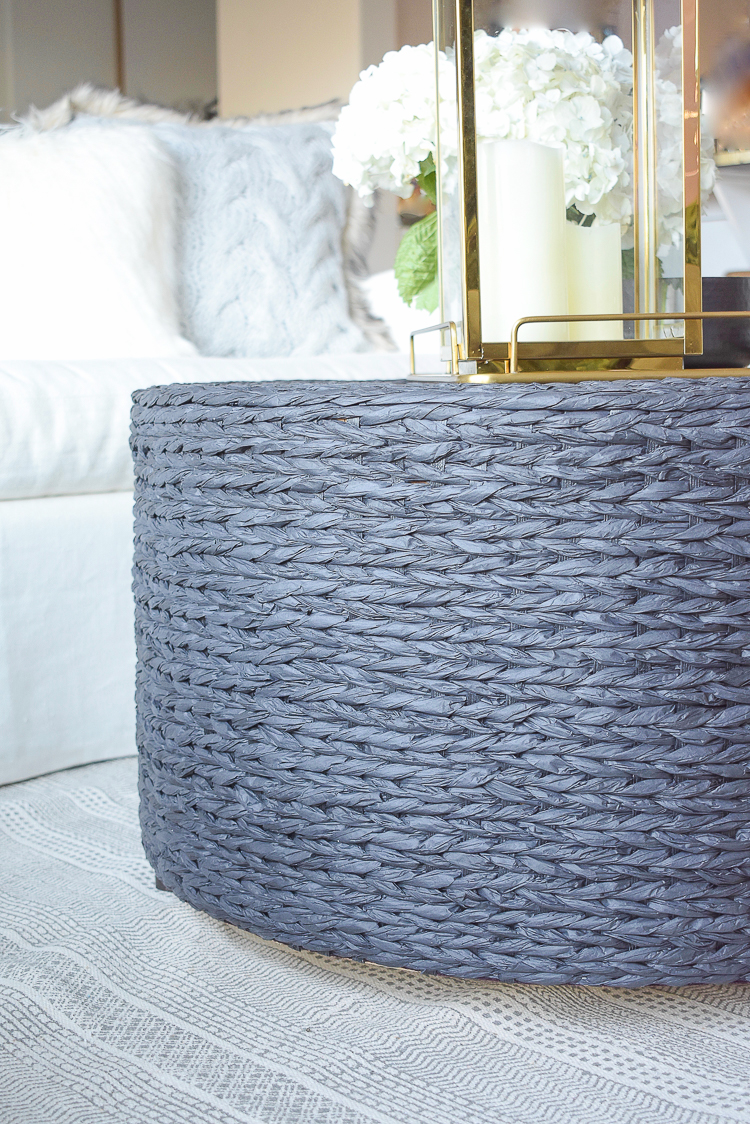 I had been looking for a coffee table that will double as an ottoman in just the right size, about 30″ in diameter.  And, I finally found one at Walmart, of all places!  When I began my search on Walmart.com for just the right coffee table I was shocked to find so many fabulous things!  Now I, like most people, have shopped at Walmart over the years for a multitude of things but I have never shopped there for home furnishings or accessories, until now.
During my search I found that Walmart.com has more than just the functional stuff.  I was able to browse beautifully designed, home furnishings and accessories and was so pleasantly surprised to find furniture and accessories that I truly like and that are by brands I already shop.  I also discovered that they have free shipping on orders over $35, with no membership required!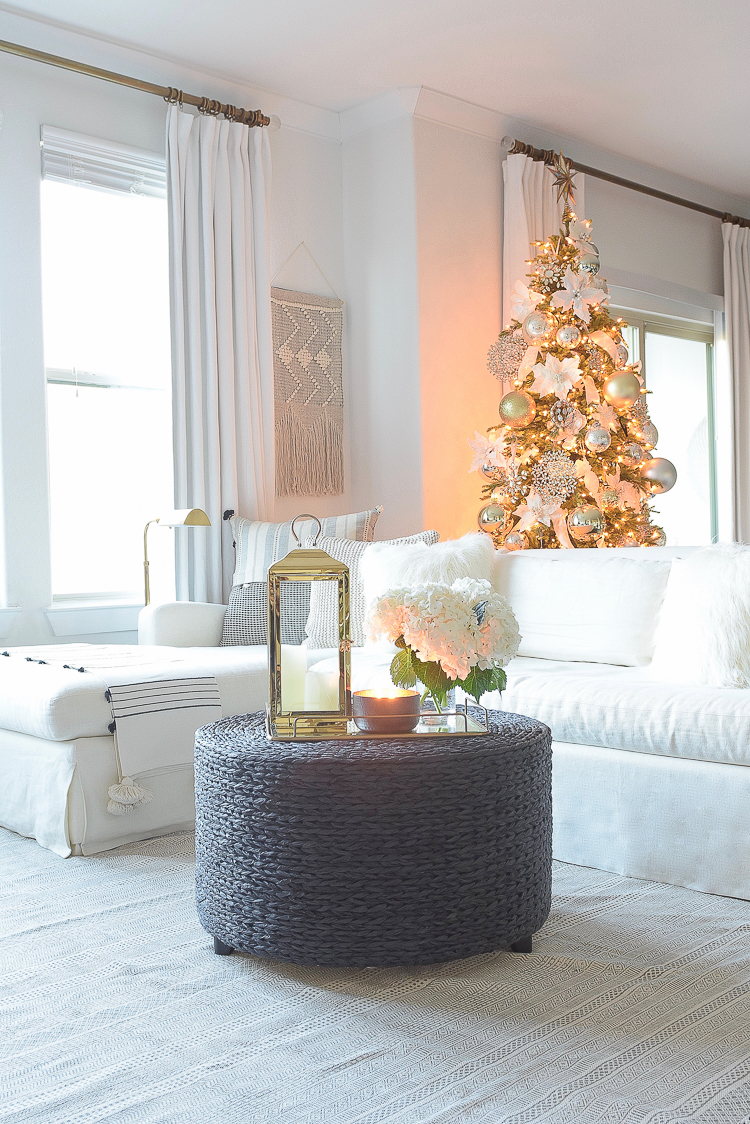 This Rush Grass Coffee Table in black (also comes in natural) was the absolute perfect piece for my small space.  The quality is great and it's well under $100.  I also love that it doubles as an ottoman to prop our feet up on at the end of a long day!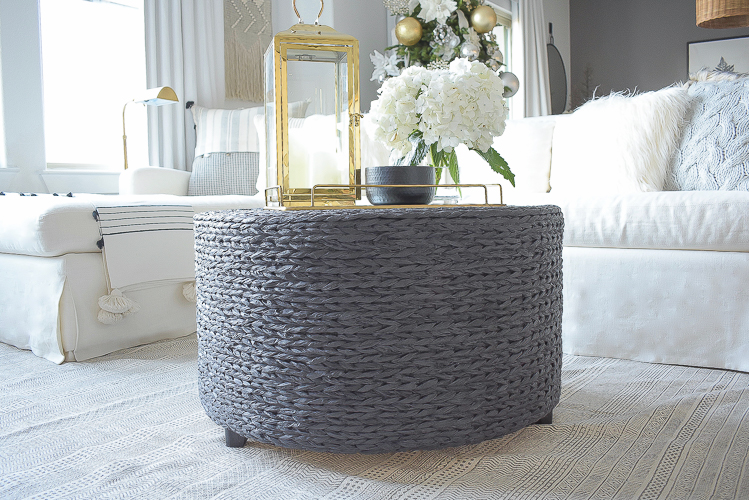 Additionally, this coffee table is nice and light weight so that we can move it around the space as needed.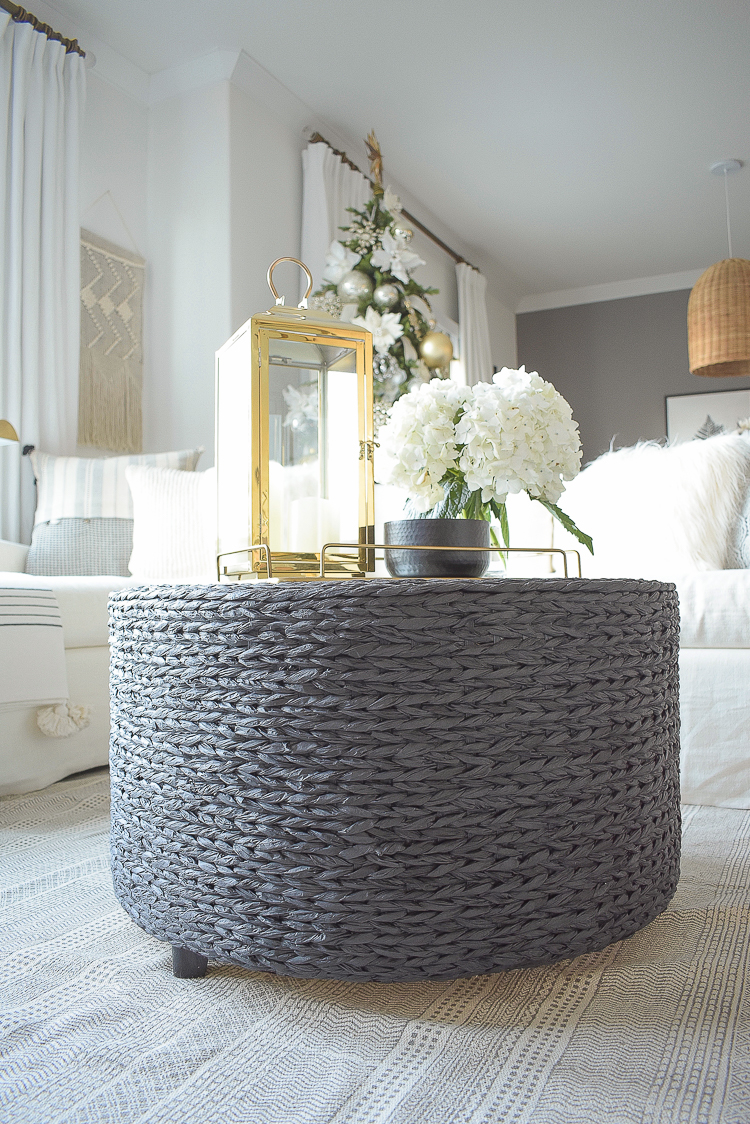 I also found these great accessories.  The BHG gold lantern is perfect for the holidays used in conjunction WalMart's flameless LED pillar candles and I absolutely love how stylish this black and gold hammered candle pot is.  The candles will take me well into any time of year and were under $10 for a set of three, which is just about unheard of in my book!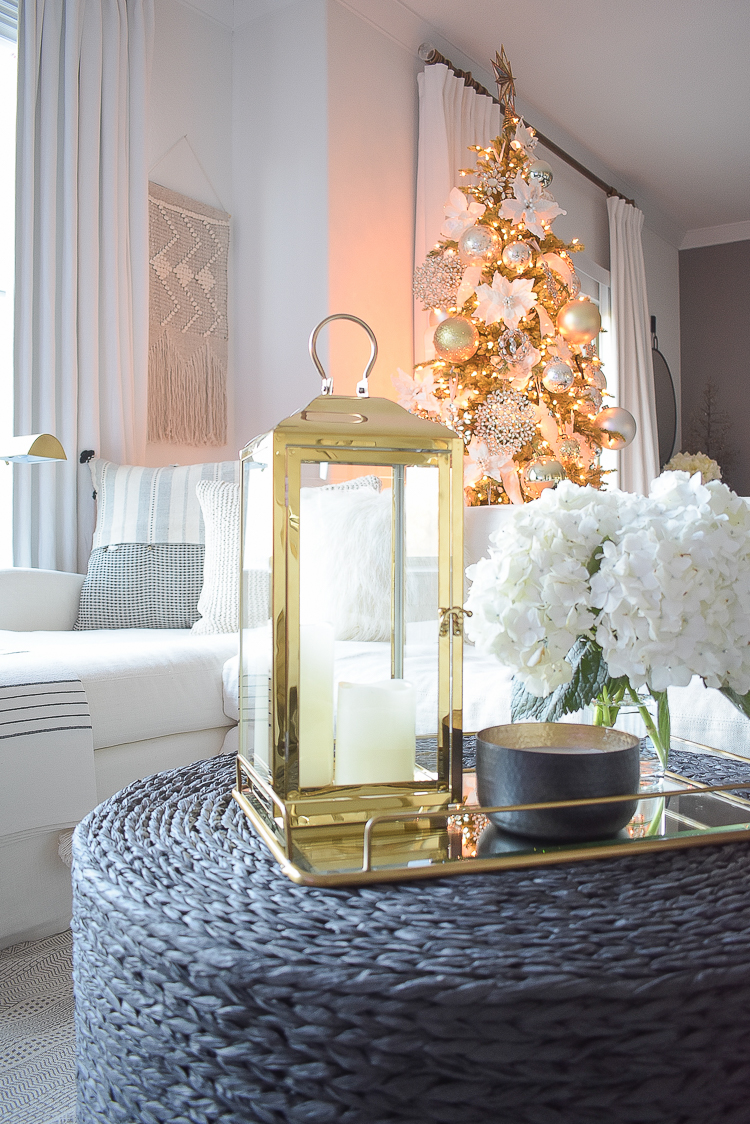 Great accessories are the jewelry and finishing pieces to your home and I love that I found these during my search!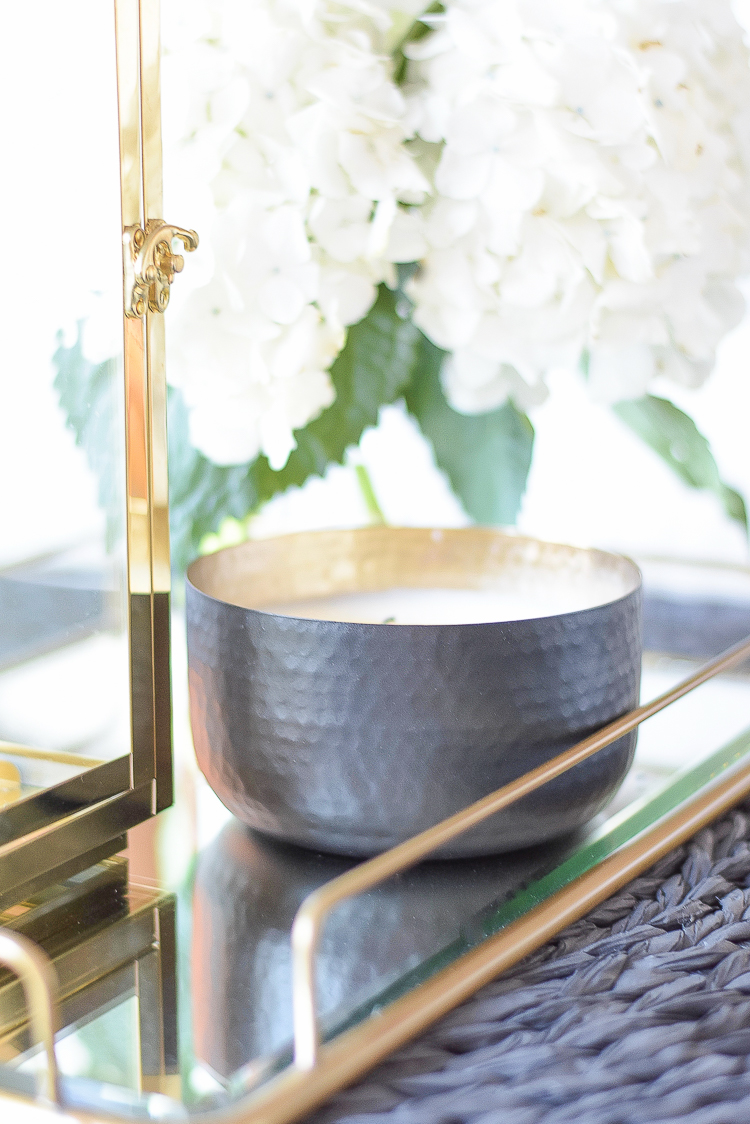 I also found this great macramé wall hanging by one of my favorite home decor brands!  I wanted something a little darker than what was previously here and I can't get enough of the texture and added depth this one gives this spot.  The quality is great and the price was so much less than so many of these I've seen out there!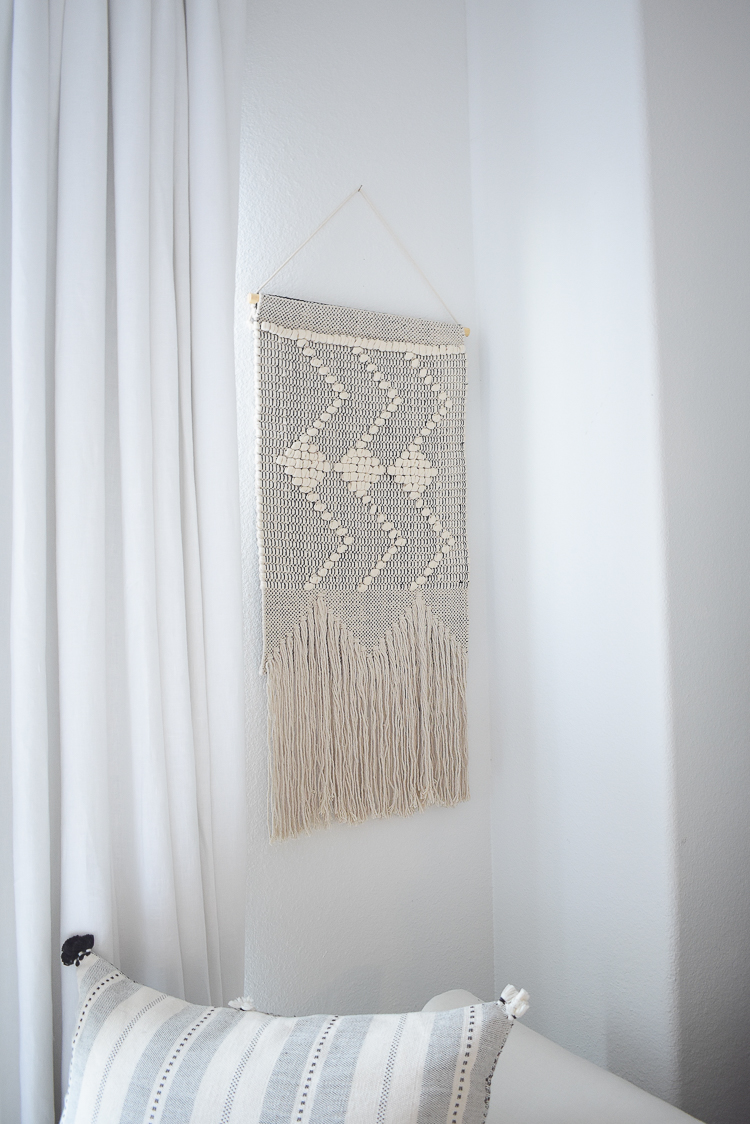 Such a beautiful wall hanging, right?!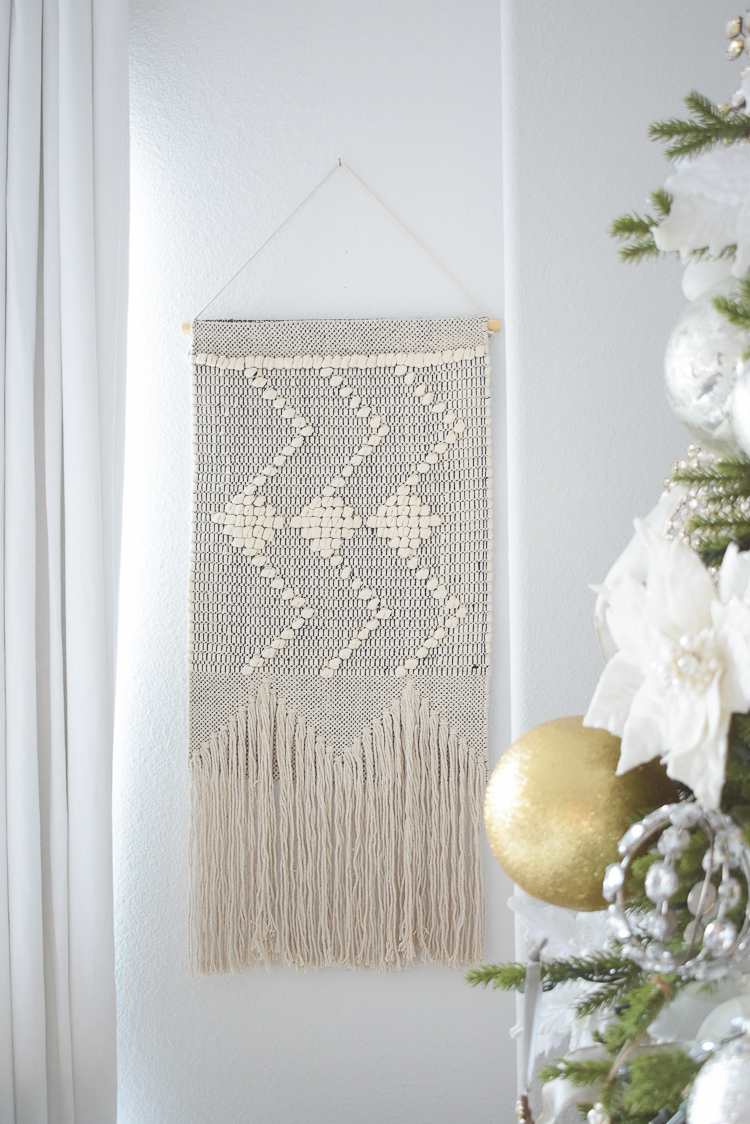 Something that I already had that I was able to find at Walmart were these Mongolian faux fur pillows.  Again, I had no idea I could find such cute, trendy home decor fashions at Walmart!  And the best part is that they come in a set of two, at a very affordable price.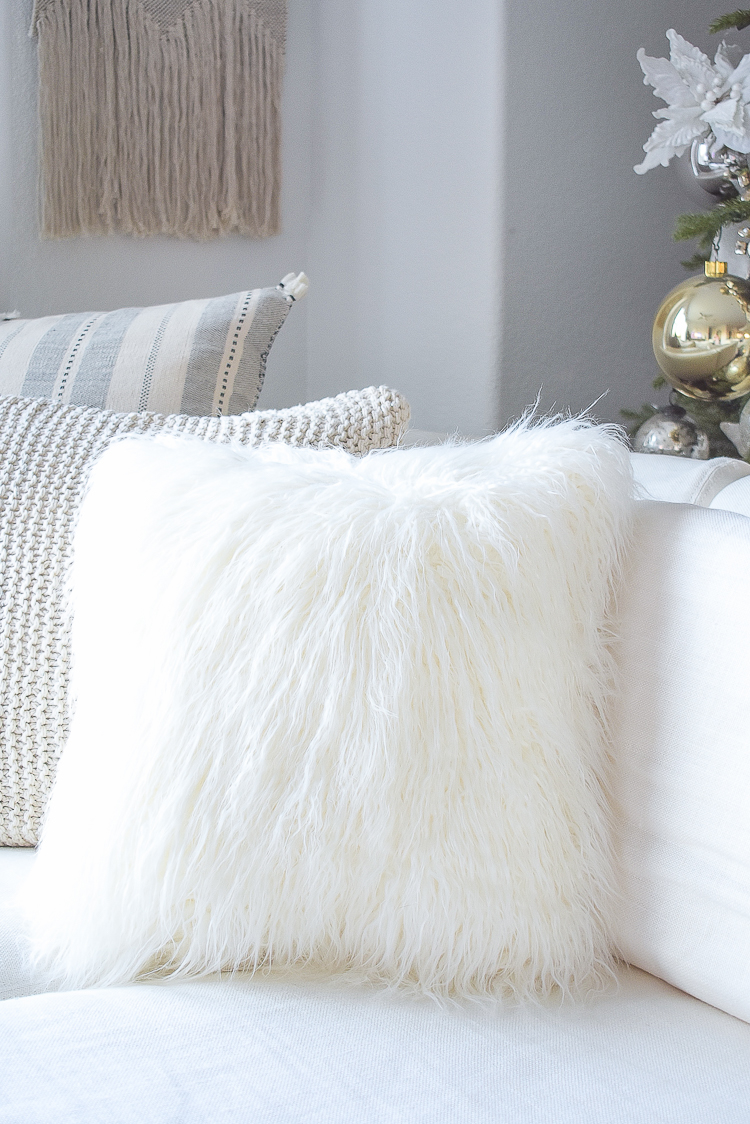 And, this Christmas season I was in need of some more white poinsettia pics for my Christmas tree and I was pleasantly surprised to find this one that comes in white and several other colors.  I have purchased several Christmas decor items and even a tree over the recent years from Walmart…they have beautiful, great quality Christmas trees!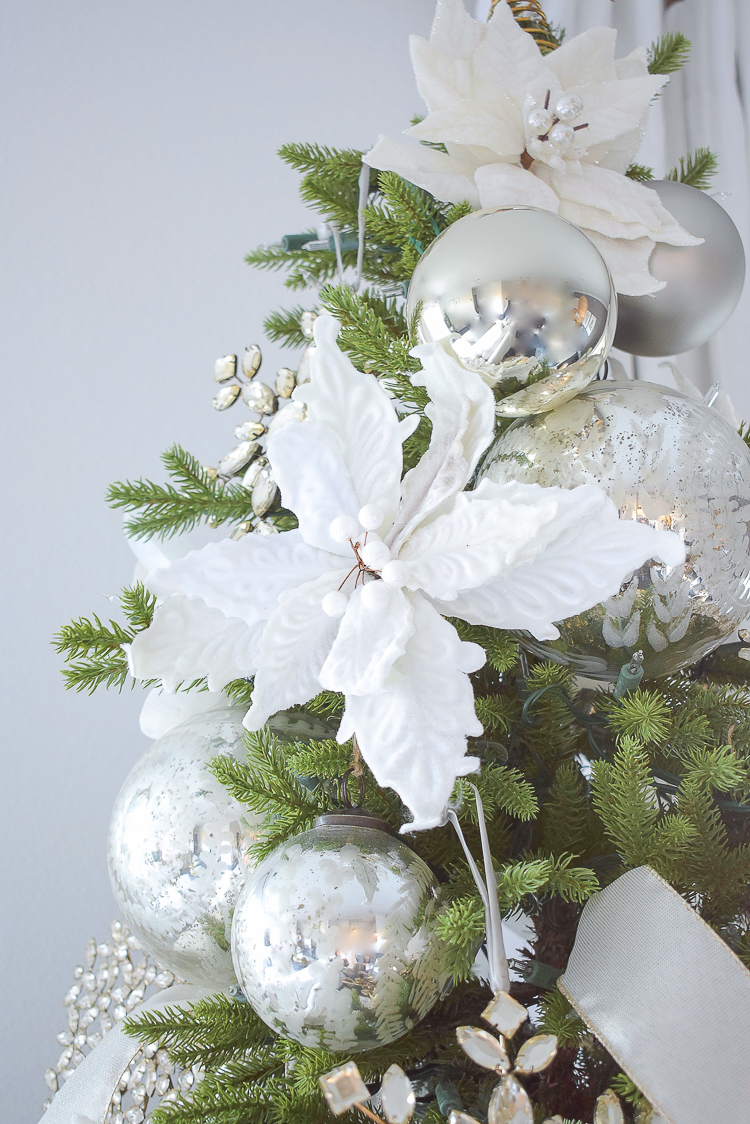 Last but not least, I also found my rug at Walmart.com in the blue/cream combo.  I love how stylish this rug is and I have it in cream/gray but wish I had gotten it in the blue instead.  I love the trendy pattern and how affordable it is at Walmart!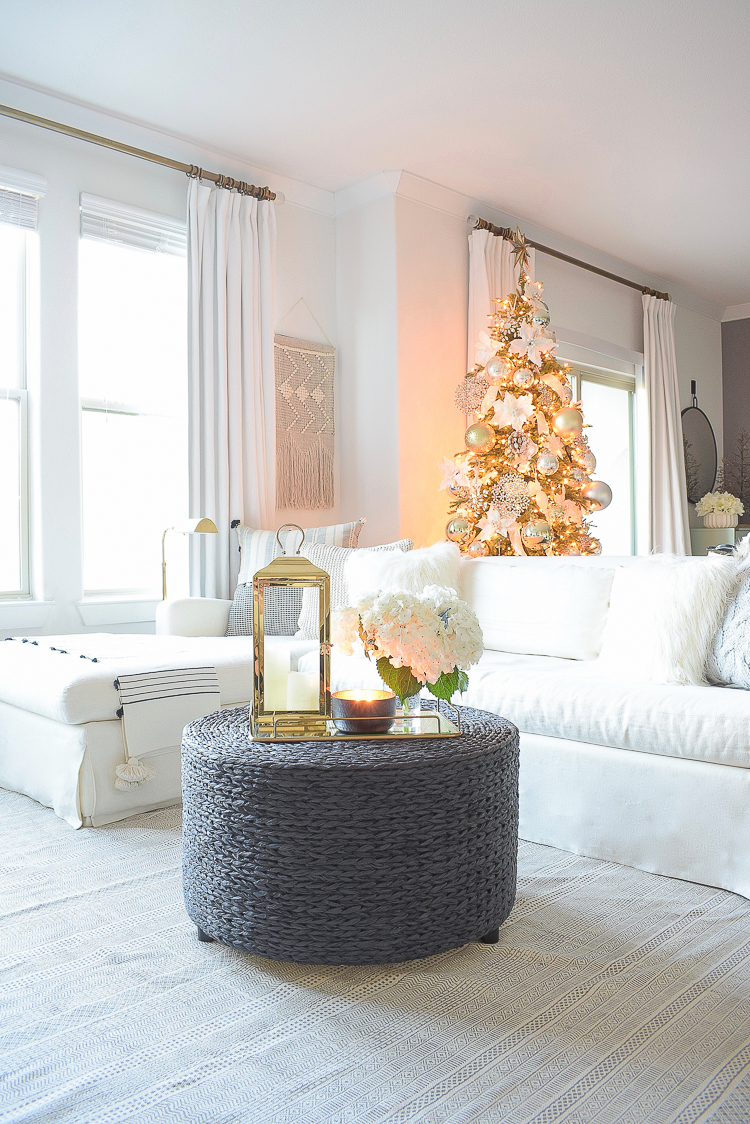 I hope you've enjoyed my new furniture & accessory crush + updates around the house for the holidays.  I also hope you'll take some time to explore Walmart and their home decor and accessory departments as a new source for these items for your home!  I was surprised but am so happy I now have them in my back pocket while searching for a specific item for my home!
Happy holidays and see below for a full shopping list of all of my favorites at Walmart right  now!

Walmart Favorites & Finds