House Update – WoodsEdge Transitional
I know many of you have been waiting for an update on the house.  The process has been slow but I finally feel like I have a little something to talk about since we've recently made our way through the architectural process and our plans are now in engineering.  Thanks for stopping in to see where we are with the project…I have some good stuff to share!
The architectural phase of home building is such a long, arduous process however, we actually got through it quickly this time as I had already pretty much nailed down what I wanted in this home when we worked on the plans for the previous home that never got built last year.  Speaking of…I suppose I should fill you in a little on that if you aren't already aware, plus share more details for those of you that are aware of our home building debacle from last year.
I haven't given a lot of info yet on the home we started building previously because it's still an on going thing or issue or whatever you want to call it with our former builder.  Basically though, he swindled our family (along with several other families) out of a very decent size down payment promising to do a turn key project to build a custom home on a lot that we picked out.  We actually did break ground in October of 2017 but then said builder started asking for funds that weren't specified in our building contract so we felt it was necessary to turn to our real estate professional and then on to legal counsel for help.  That was December of last year and here we are almost one year later with nothing to show for it.  The matter is still pending arbitration but the long and the short of it is that we had to move on with life and start over.  I wish I could share more details than this and maybe one day I will but while litigation is still pending, I should probably keep it to a minimum here for now.  The saddest part is that we even did our homework researching this guy and couldn't come up with anything derogatory on him at the time so we thought all was fine with him, even thought it wasn't.  The only thing we didn't check were court records to see if he had any pending suits against him and if we had of, we probably would have found at least one, if not two at the time.  So the moral to the story here is, if you are going custom make sure to check court records to see if and what type of law suits your chosen builder might have pending or in his/her past.  I know most builders are legit, good people but there are some shady ones out there (we are living proof of that) and you need to do everything to protect yourself, your money and your family from people like this!!  I am still in denial at times that this has happened to us (especially with the line of work my husband and I are both in) and have literally gone through all of the stages of grief that you can think of.  I'm finally seeing the light at the end of the tunnel though and know that if it's God's will for us to have that money back (or the property) He'll give it back to us but if it's not, He won't.  We don't always understand why God allows these things kinds of things to happen but we know that He does and sometimes it's so difficult to bear that all we can do is trust in His plan and know that all will work out for the good and for His glory.  And that's exactly where we are right  now!
Ok, now for the fun stuff about the new house!  Like I said before, when we started working with an architect this time around I already knew what I wanted but I just needed his expertise to put it on paper, make necessary changes for things that weren't working in the old plan and to get a legitimate plan for the home.  One significant thing we did this time is to move the dining room from the front of the home near the entrance to the back of the home, sitting off of and between the kitchen and living room.  We don't do a ton of formal dining so this arrangement will be much more practical for our family.  This room will jet out into the back yard and be surrounded with windows (and the ceiling will be vaulted) which will make it a very special space in my opinion – I absolutely can't wait to see it come to life!
I had always dreamed of working with an architect and now that I've had the opportunity it has been such a wonderful experience to see my ideas about what I want in this home come to life.  The architect we used is DWP Architects in Houston and we couldn't be more happy about the way things turned out.  I had the opportunity to walk through a home he designed and the flow of the house just made sense to me so I knew he was the one when it came time to make the decision of who we would use.  He was made available to us through our builder, Morning Star Builders, which you'll hear lots more about in the future.  We worked with him for about six to seven months but I would say normally this process can take longer depending on a lot of variables such as the size of the home, style of the home, and whether or not you go into the process already knowing what you want like I did.  Sharing Inspiration photos with your architect and builder are the key to getting good elevations and floor plans, along with being able to make decisions about the process in a timely matter.  Here is the main inspo photo we gave to our architect to give him a good visualization of how we wanted the exterior to look, although we will be adding at least 3 areas of charcoal gray siding to the home to break up all of the white.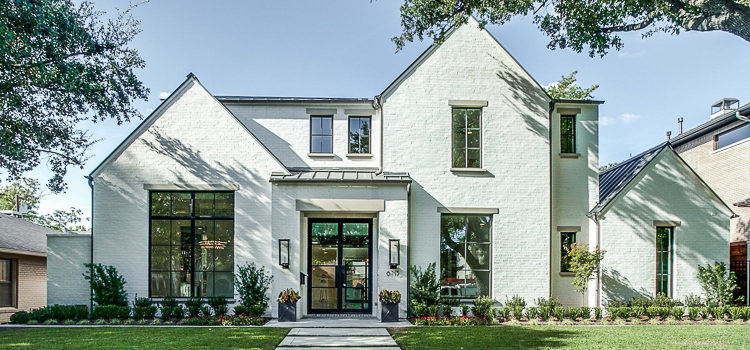 Horizontal siding like this stunner by Scheffy Construction…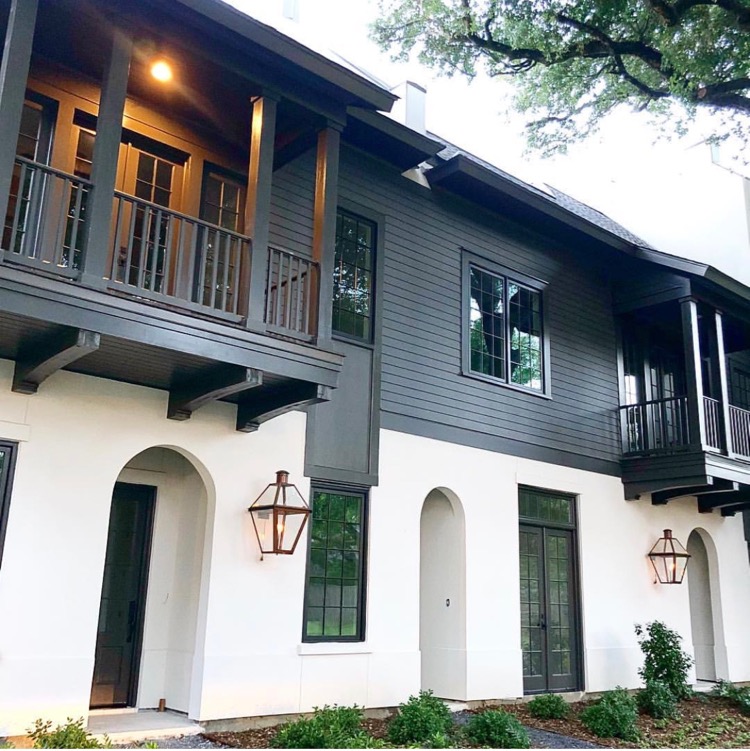 This is usually the way our meetings would go with red marks (aka: changes) all over the most recent set of drawings…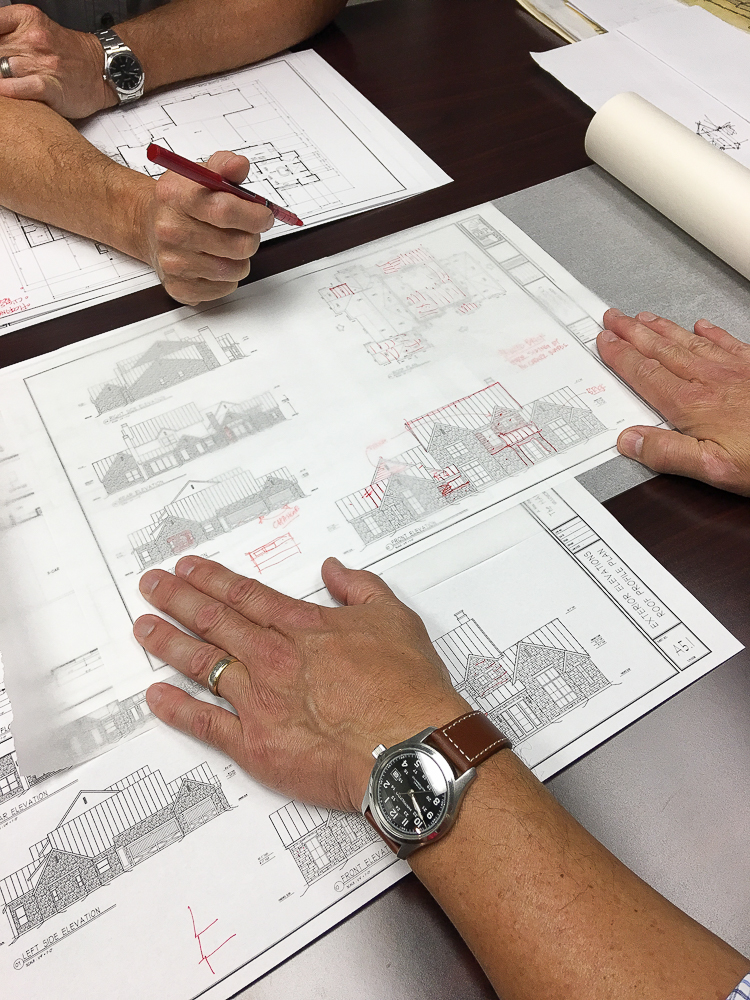 And for example, this is one of the many times we sketched out one of the window seats in the home – I believe this was the window seat in my son's room and we were working on how the bookshelves would look around the window seat.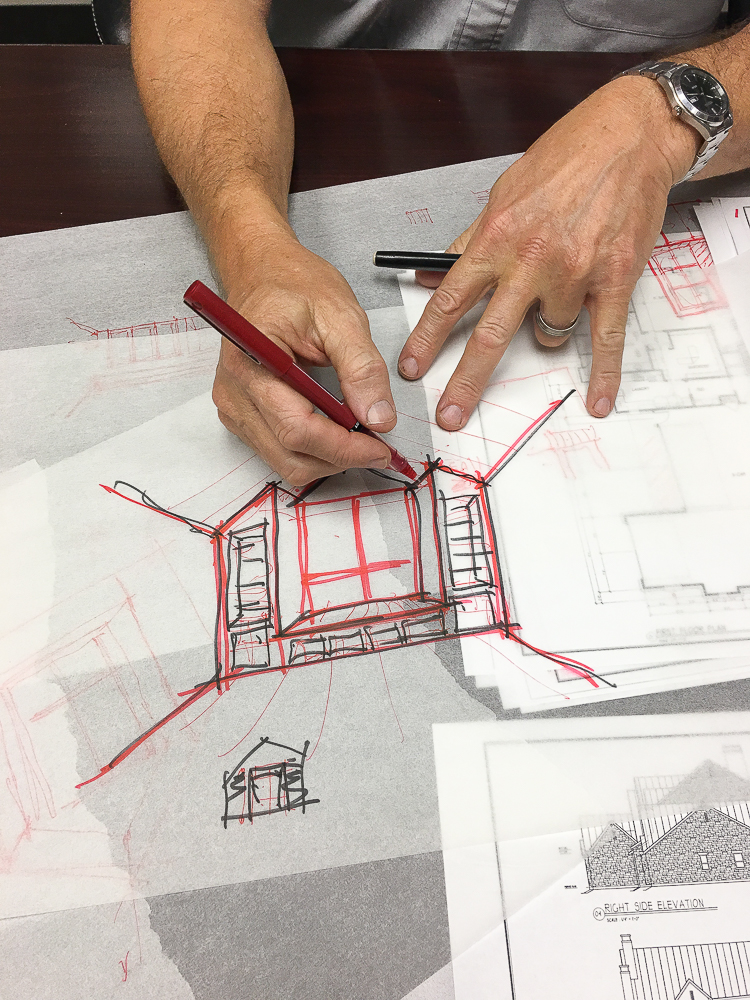 So now we are at the stage where our plans just went to engineering and I am beginning a preliminary selection process for plumbing fixtures and appliances, etc. to establish a price for the house.  Of course we have a budget for the home but this stage will give our builder the opportunity to see where my selections are cost wise so that we can nail down a price, get a building contract signed, and start the process of getting our construction loan.  And oh!  If I left this out somewhere along the way, we purchased a new lot back in the spring in an entirely different neighborhood that we like much better so I think we'll be much happier with all of the new changes.
So that's where we are with things, friends.  I also wanted to share a few pre-selections I've made for toilets, sinks, faucets and more.  Of course knowing me, this might (and probably will) change by the time all of this comes to fruition, lol!
This faucet will go in the master but it will be taller like the one pictured below in chrome.  Honestly this photo doesn't do it justice but it is truly stunning in person!!  It's by Kallista and is almost black with gold knurled accents.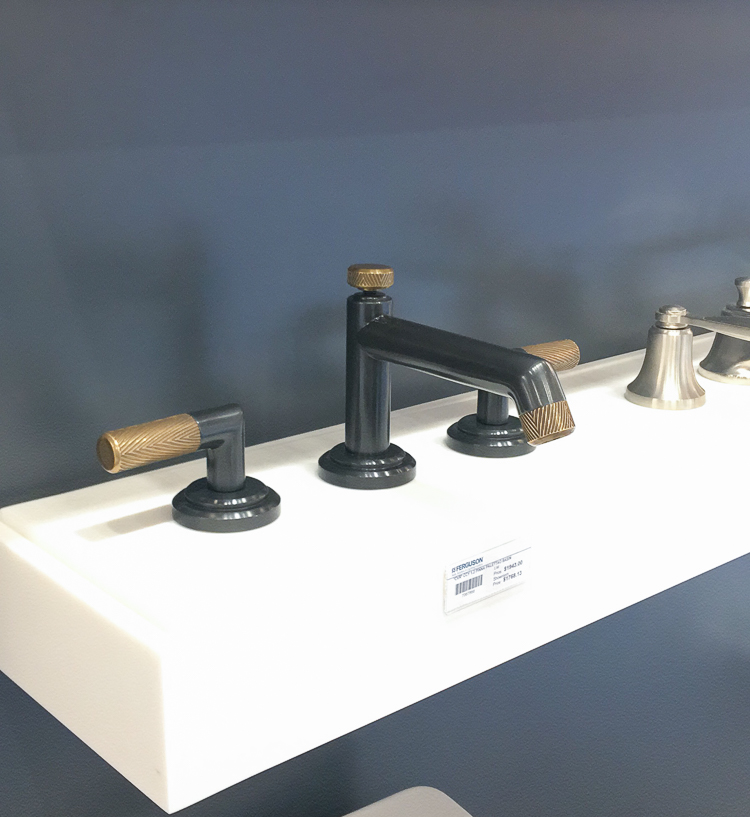 Here it is in chrome in the taller version like we will be using.  The chrome is also truly stunning but I'm not doing chrome in this house – only black and gold or brass.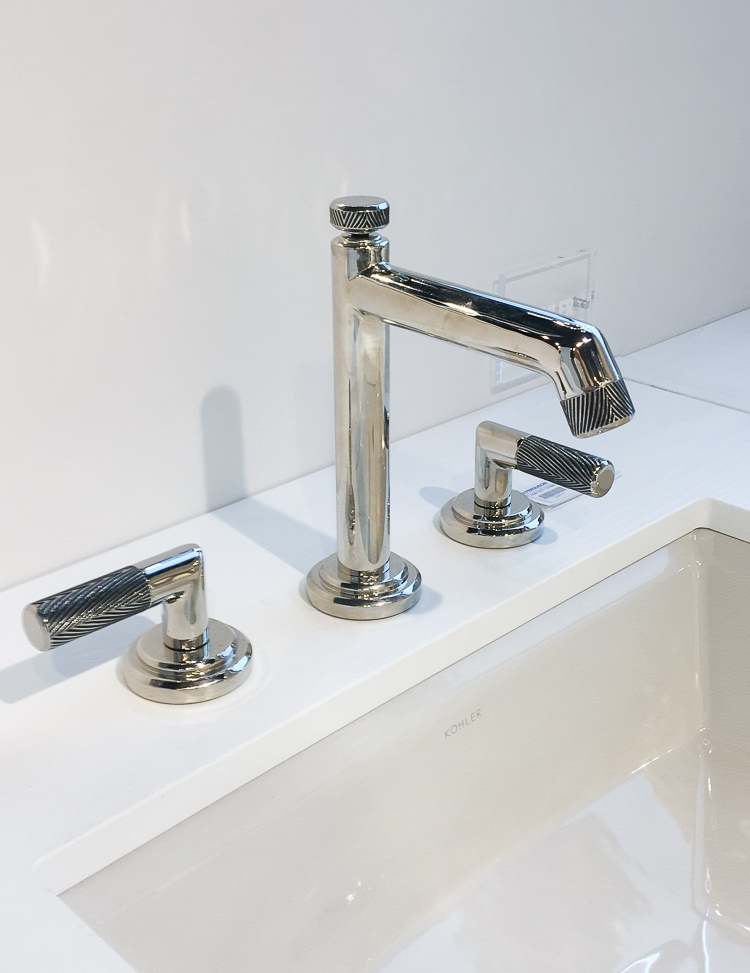 This will be the master bath tub…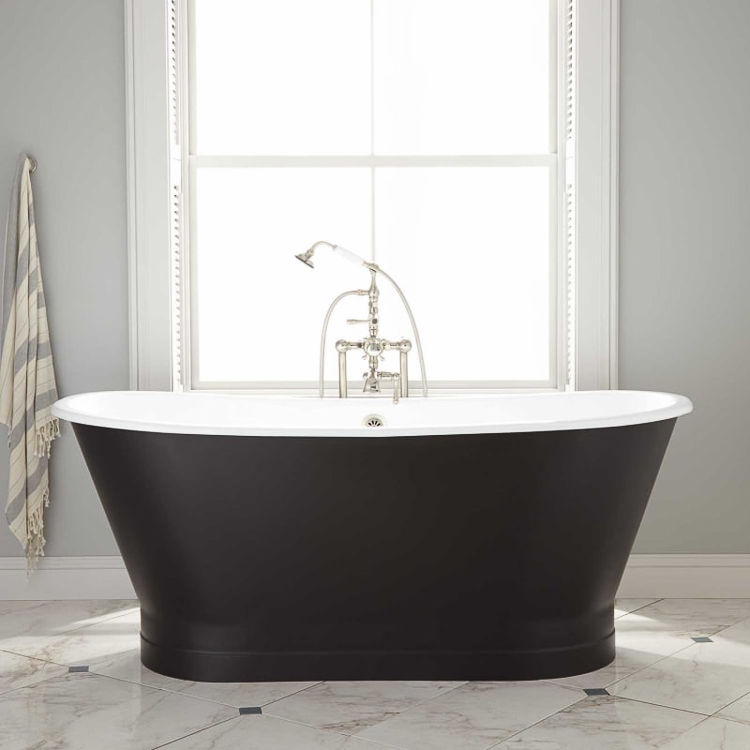 My son's bath will have this faucet in it…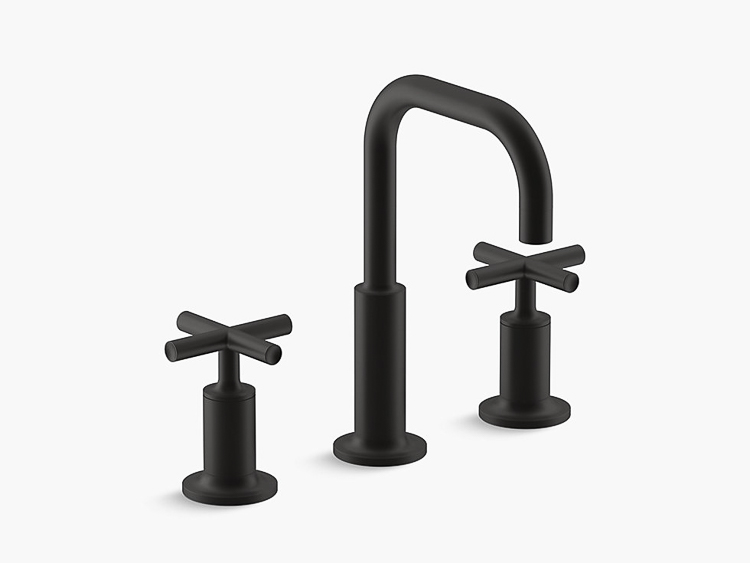 This faucet will go in the downstairs guest bath.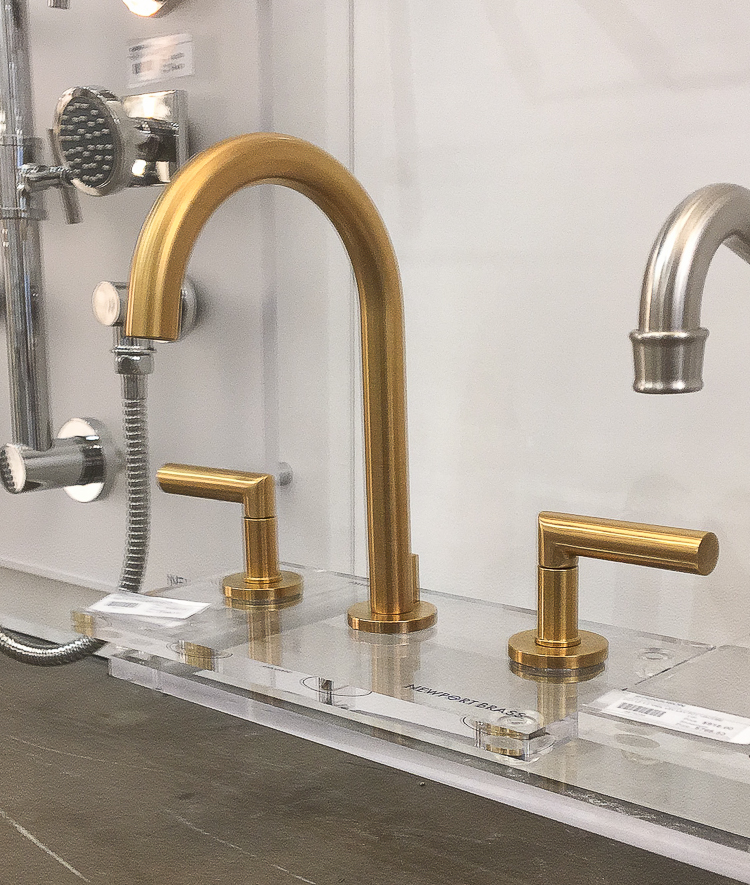 This faucet (or some version of it) will go into the upstairs bath that accesses the gym and game room.  I may end up doing the wall mount version of this one.  I still have a lot of time to make up my mind so we'll see.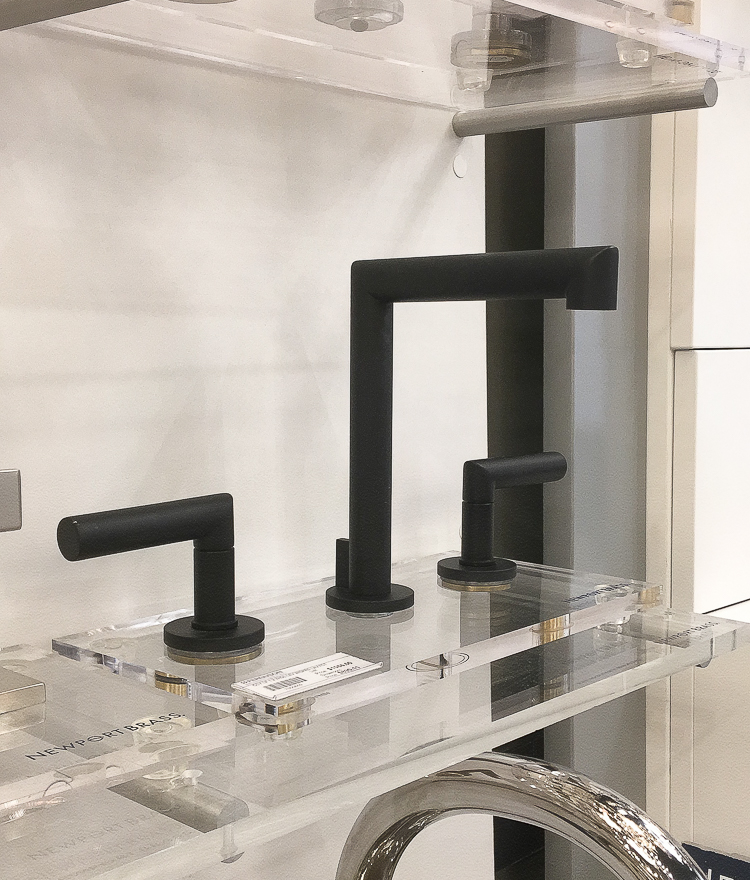 Tentatively I plan to use this toilet throughout the house but this is also a we'll see moment.  I still have a lot of research to do on toilets before I make a final decision.  I do really like the modern, clean lines of it though!  I'll also be switching out all of the handles to black or brass depending on what finish I'm using in each individual bathroom.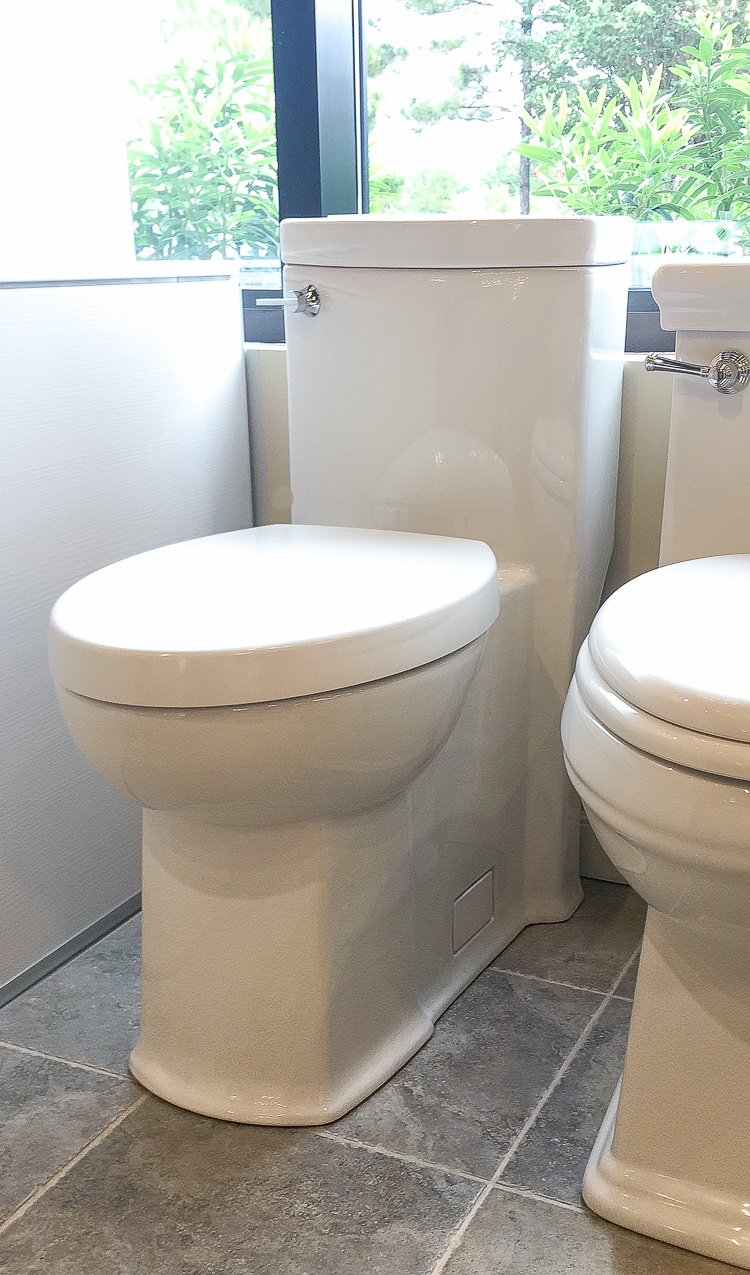 At the moment I plan to use this faucet at the main sink in the kitchen, although I might end up doing it in all brass – it's a toss up at the moment…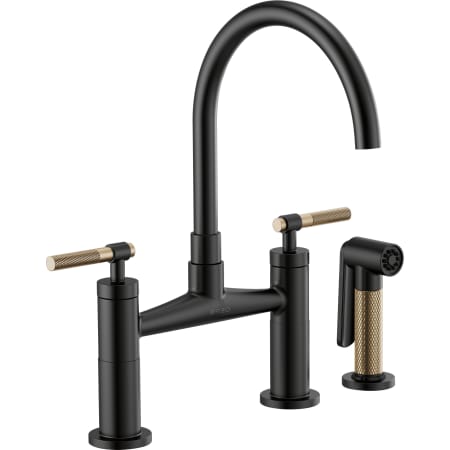 And this one at the bar prep sink…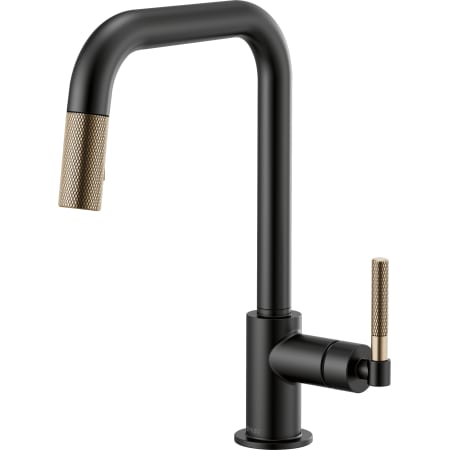 And this one in the utility room…same faucet but in brass with an industrial handle…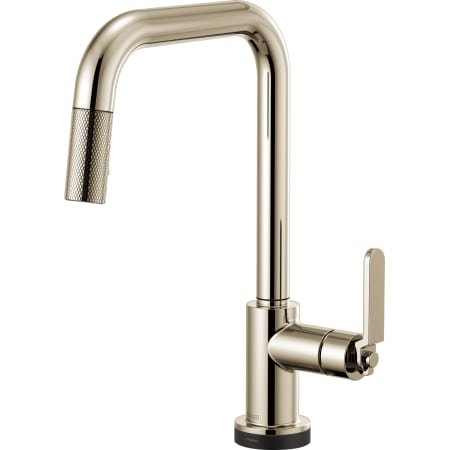 And this wall mounted hand shower will go in the dog wash in the utility room…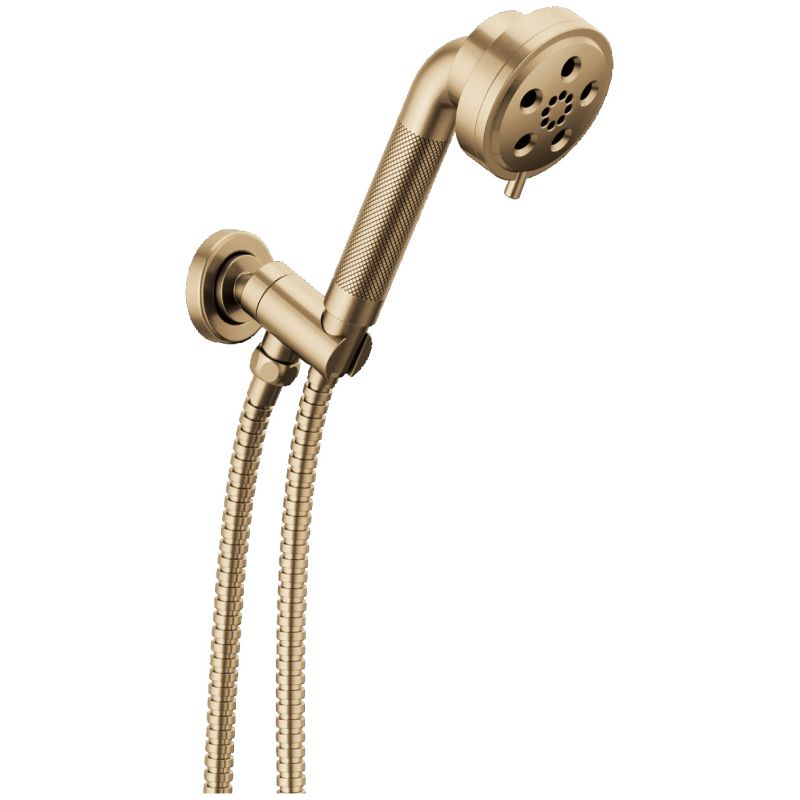 That's about it for now but hopefully I'll have another house update for you early next month.  Let me know if you have any questions, I always love hearing from you!

Sources