Bedroom Updates To Get Ready For The New Year
I love decorating my spaces for the Christmas holidays, including my bedroom but, I also love whipping my spaces back into shape for the new year to help us settle in for the long winter ahead.  I always find the best way to do that is with pillows and throws but this year I'm adding a few fun extras that I can't wait to share with you!
I'm excited to be partnering with The Home Depot for this post however all opinions, thoughts and images are my own.  Please read my full disclosure policy here.
If you didn't catch my previous post with The Home Depot, Late Summer Decor Ideas That Will Take You Into Fall, you can find that here.  This is when I first learned of the incredible selection of items for the home at The Home Depot, which has made me a true believer in their ability to provide great home decor items such as accessories, furniture, lighting and more!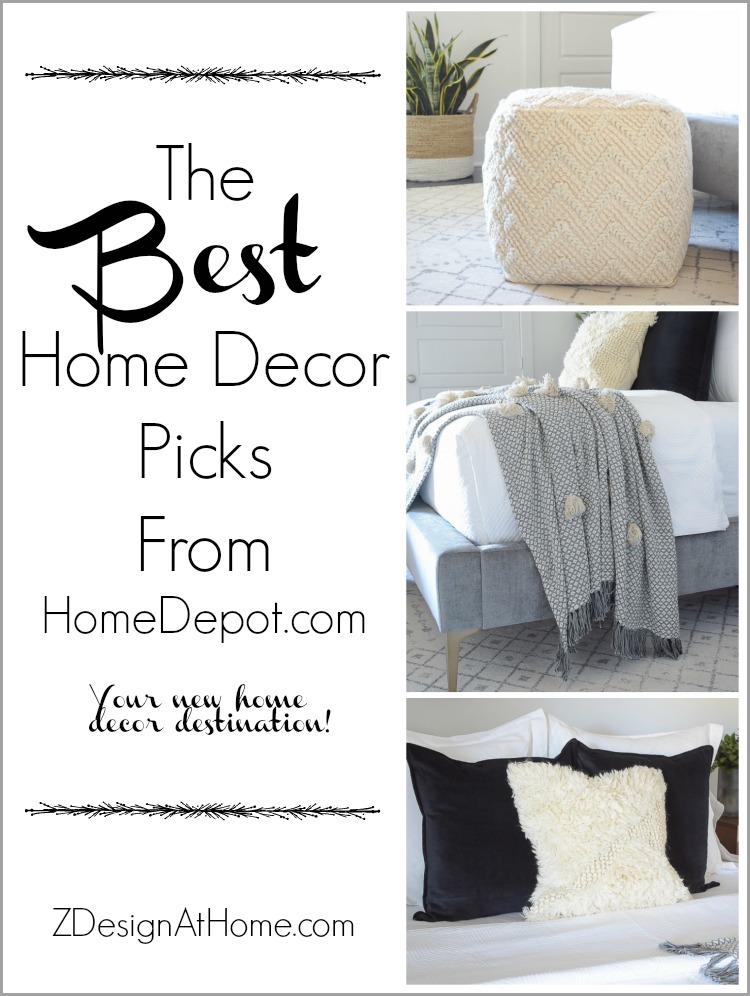 The Home Depot is not just the place for Christmas trees decorations and lights, but The Home Depot can now also help you to prepare for every area of your home these days – isn't that great?!
So, when I thought of updating those small details that pack a big punch that will take me from the late holiday season into the new year, I was super excited to partner with The Home Depot again for this post to get my bedroom ready for the new year!
I started out with some beautiful new pillows with a cozy winter vibe.  This shag pillow is so pretty front and center on my bed and the black velvet pillows are perfect also for the long winter ahead.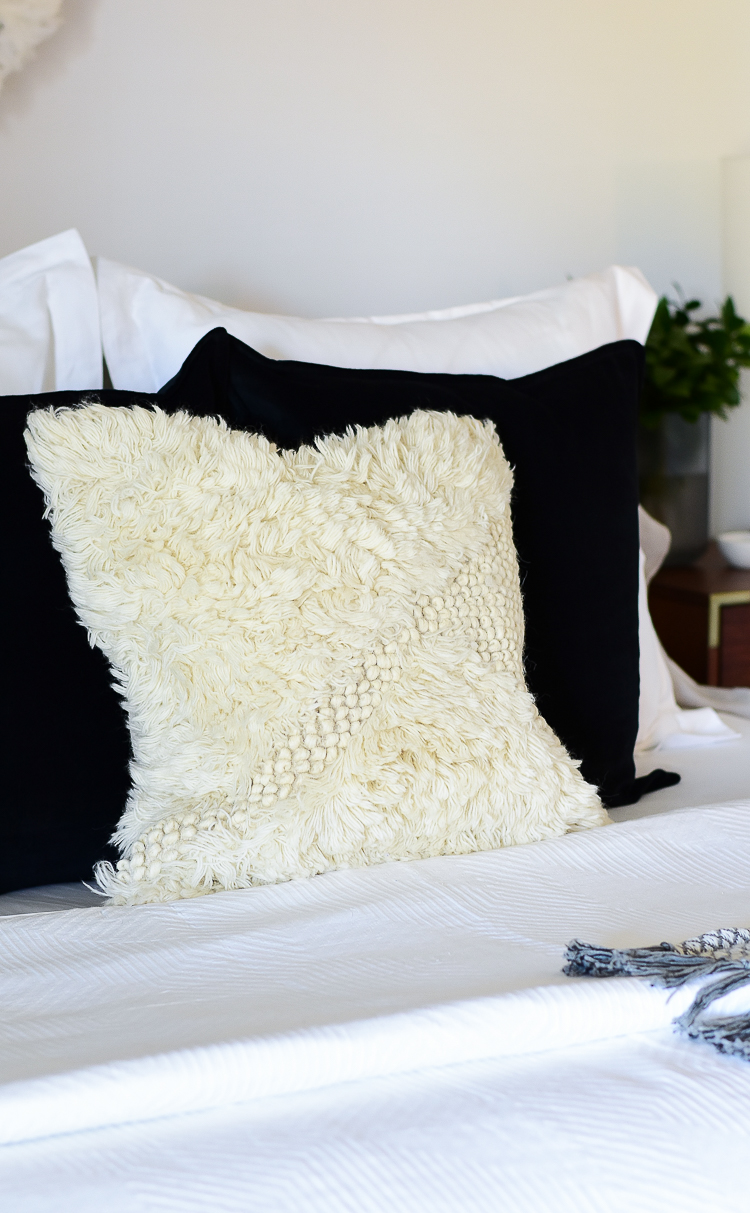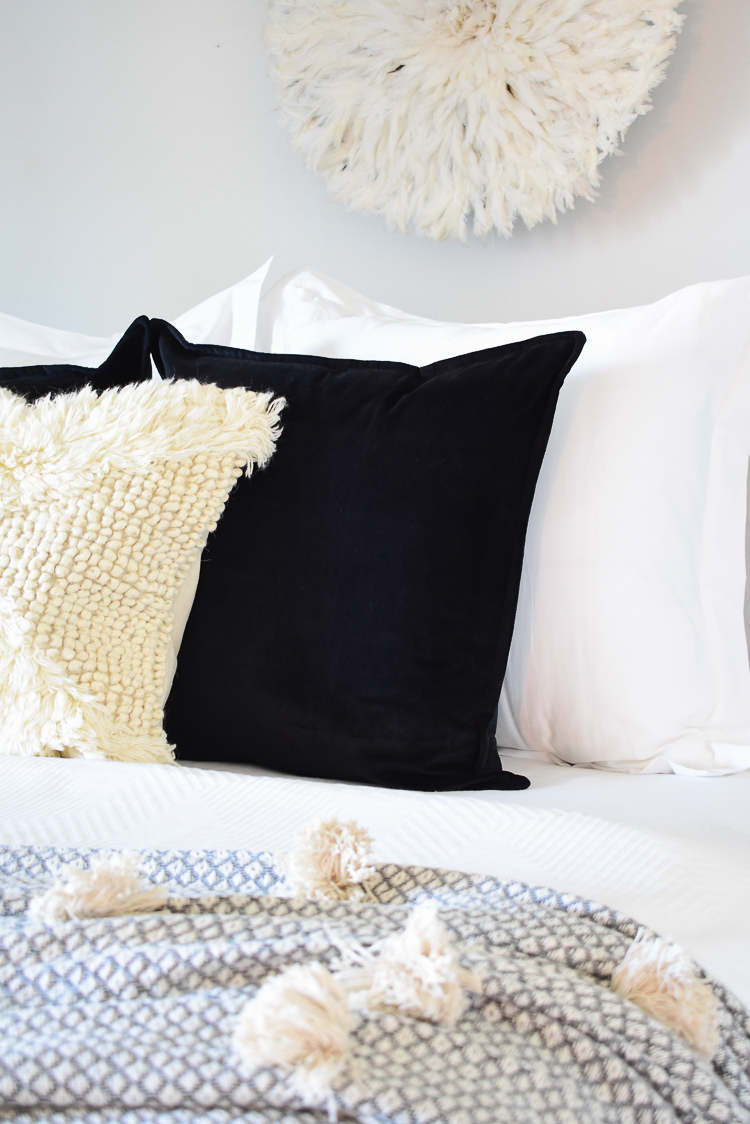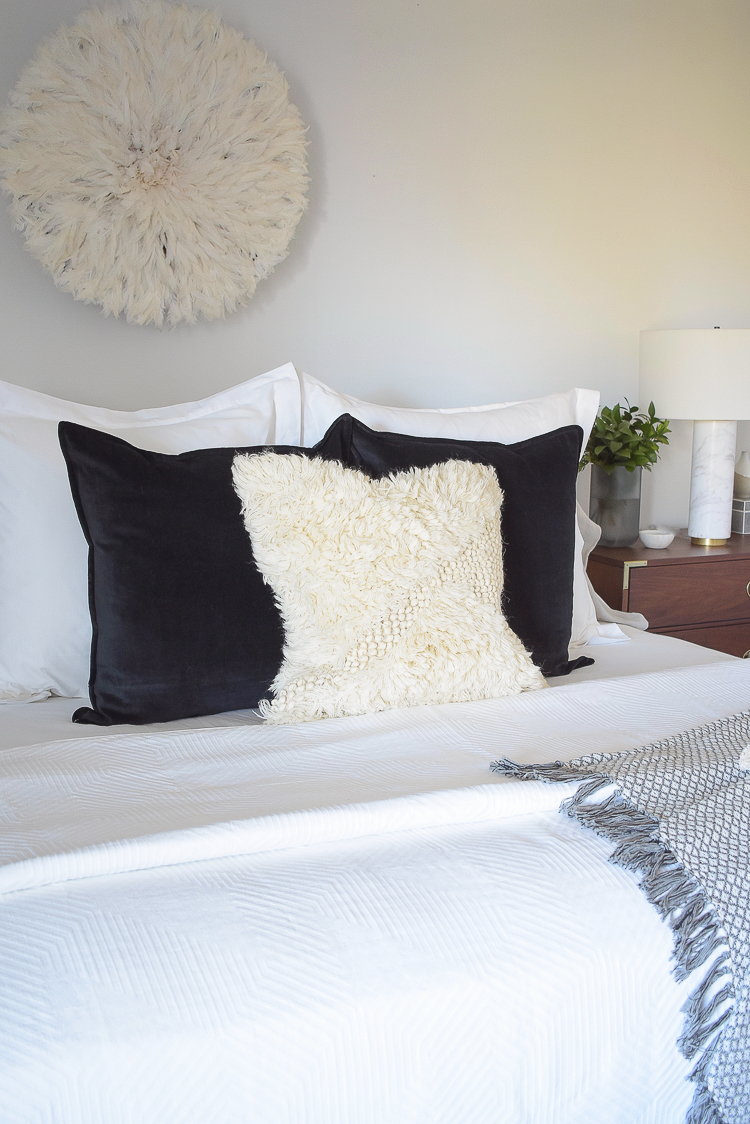 Also really, really love this pom, pom throw in gray.  So cute and trendy, and affordable!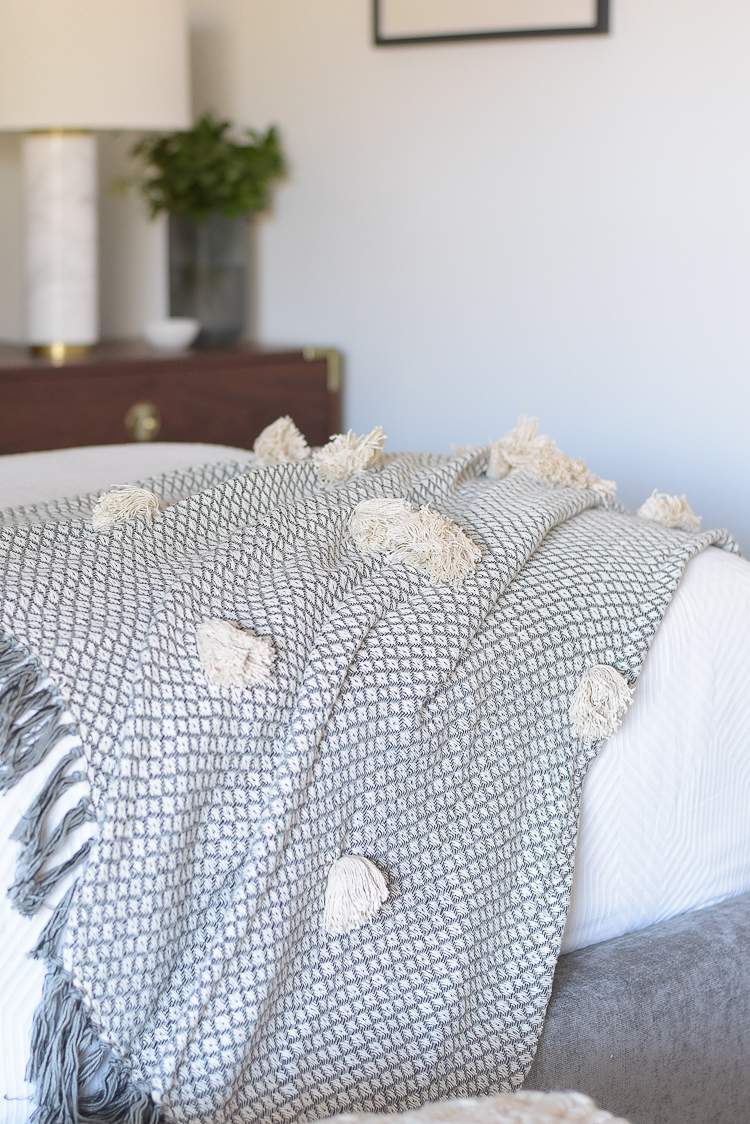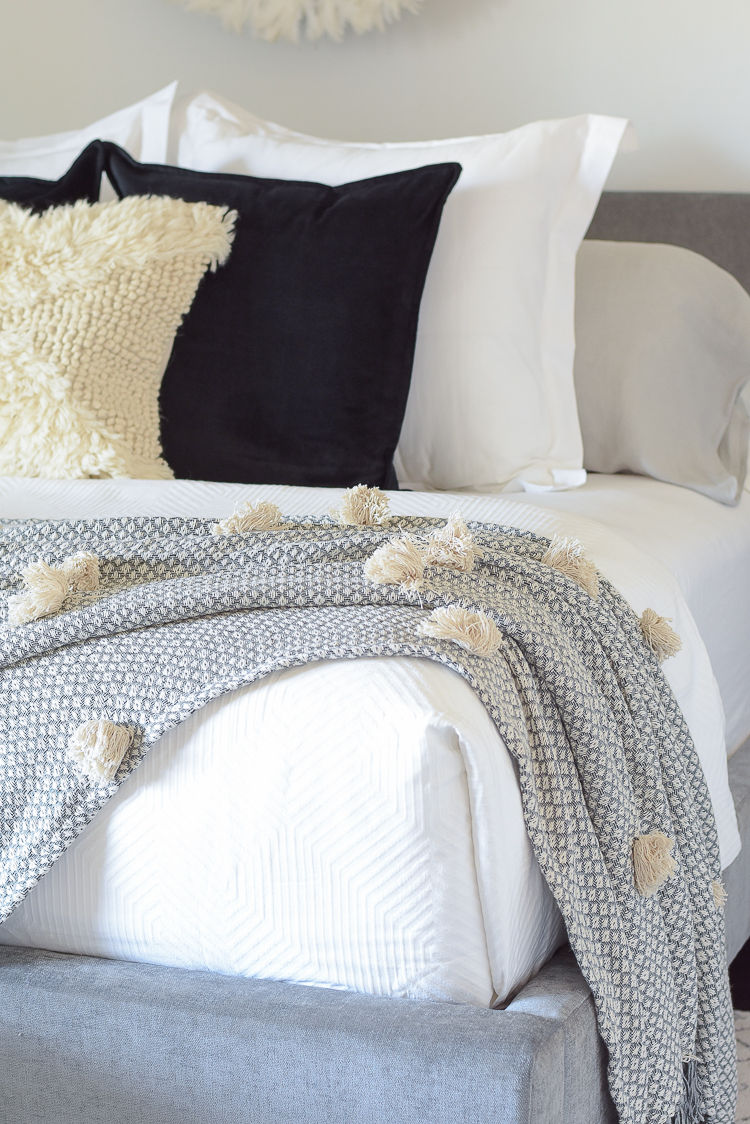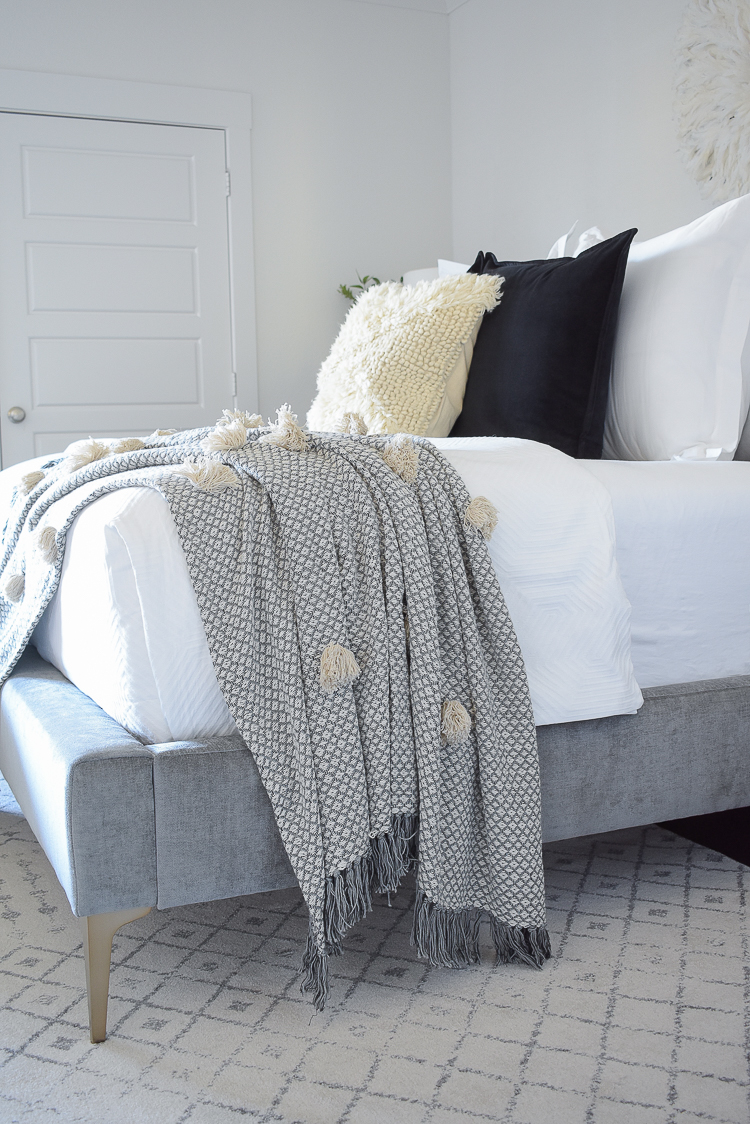 You may have noticed in the previous photo a new rug?!  I have been craving something more neutral in here for the cooler months and I couldn't love this rug more.  I love the tribal pattern and how on trend it is, and the price is unbelievable for such a nice quality 8×10 rug!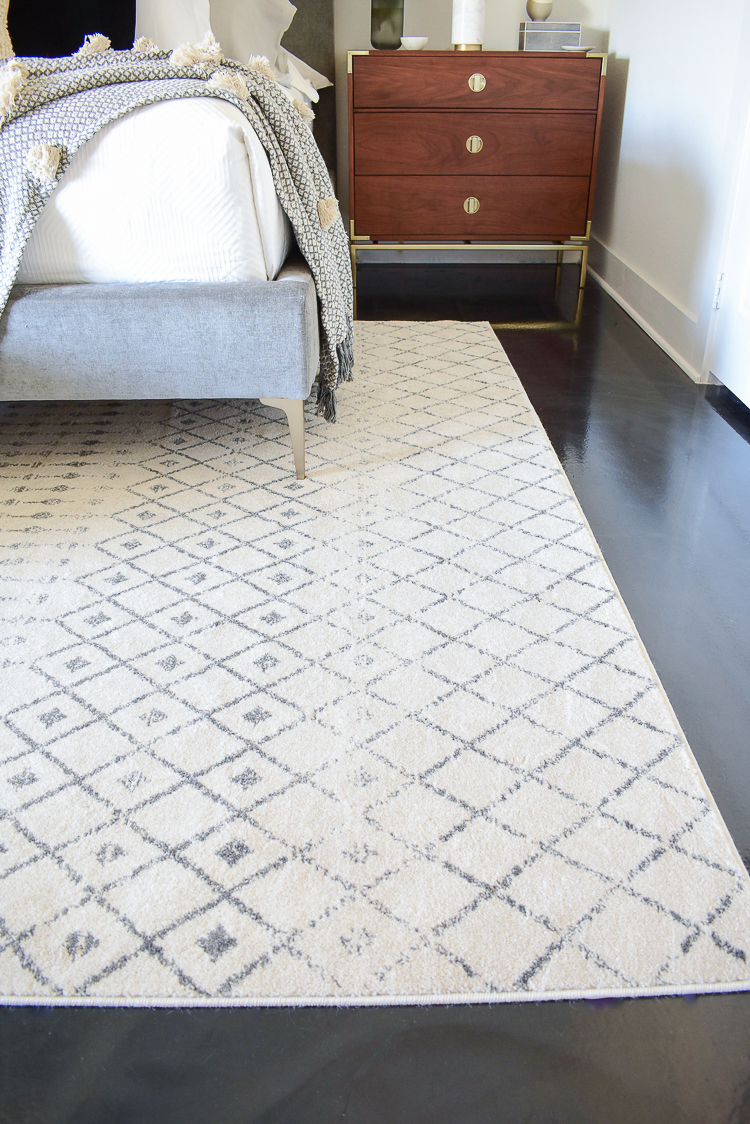 Isn't it great?!  I had seen this rug in my friend, Shaun's home recently and knew the second I saw it on The Home Depot's website that I would order it for this space!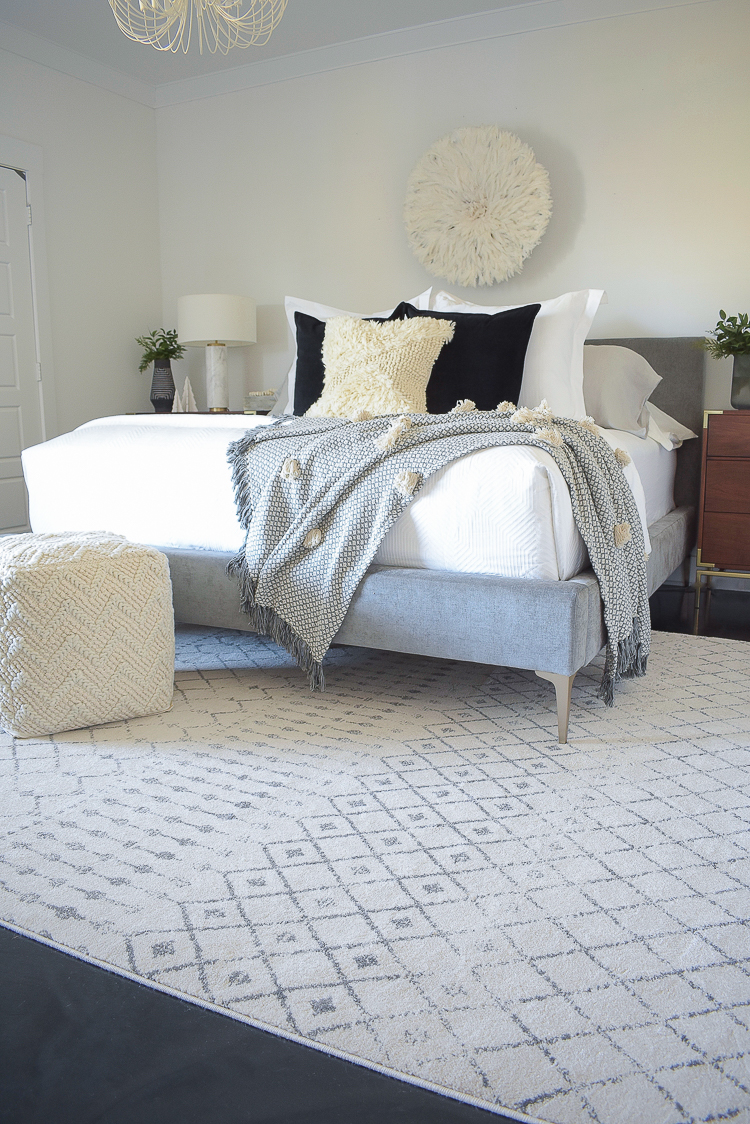 To complete my winter transformation for the new year, I also found this fun pouf that I couldn't live without!  I love the texture and how solid it is so that we can use it as a place to sit to put on shoes, etc.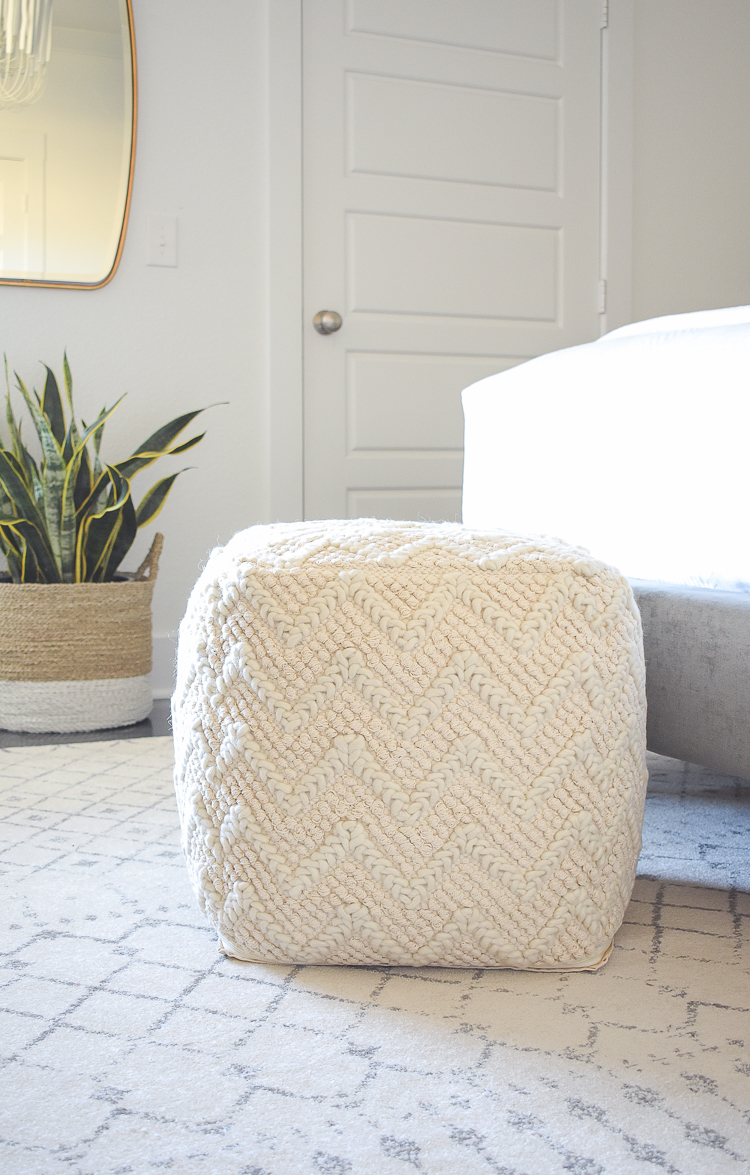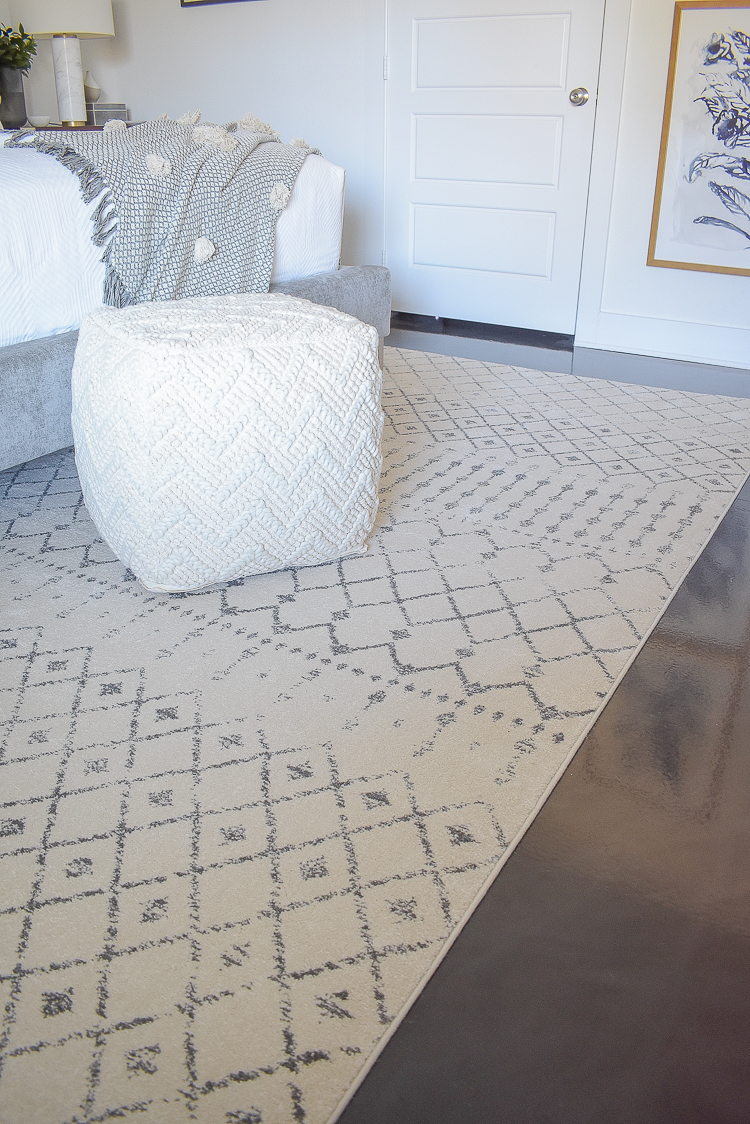 Love all of my new finds from The Home Depot so much, and the great prices too!  I also love that they have free shipping on orders over $45 along with flexible delivery options of free in-store pick up or 2-day shipping to your home.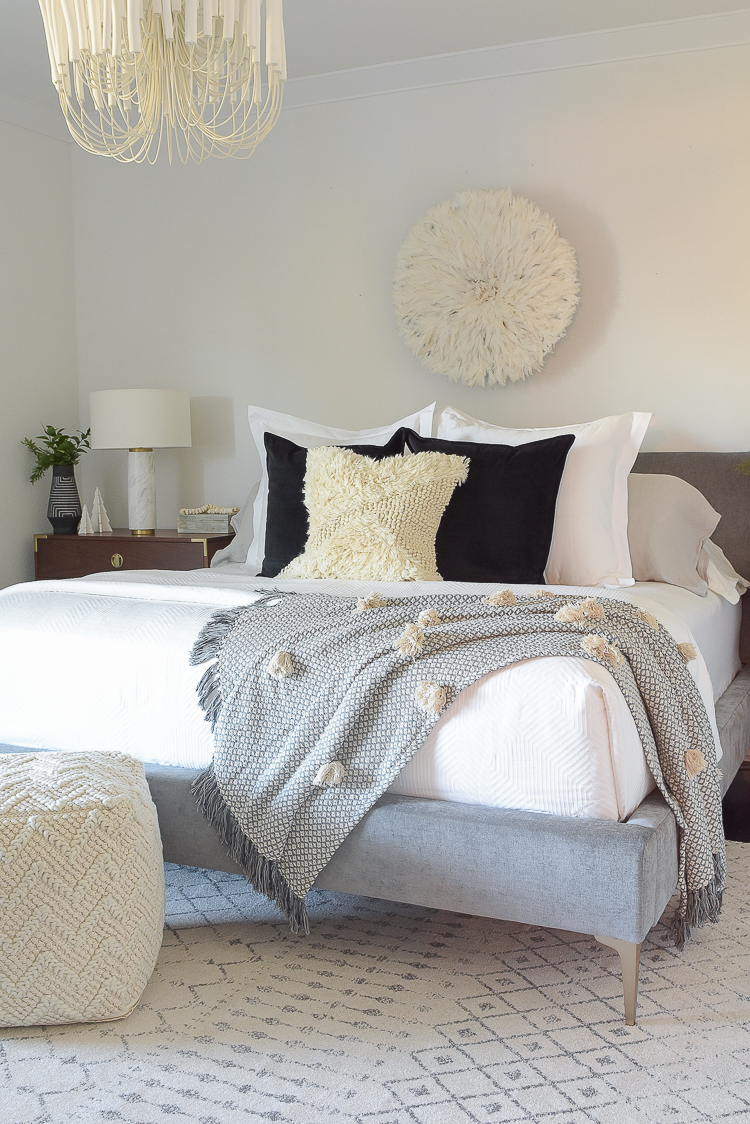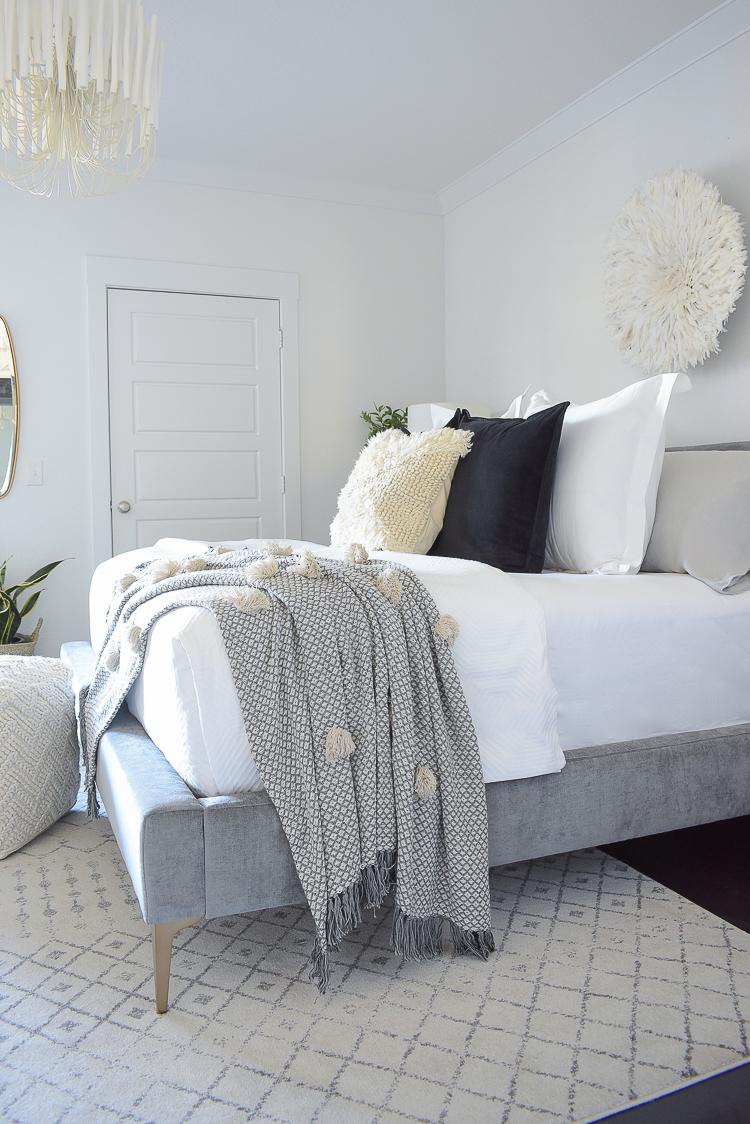 Additionally I love that The Home Depot has easy online shopping tools like "My List" (that I used for this project), "Shop The Room", and product recommendations.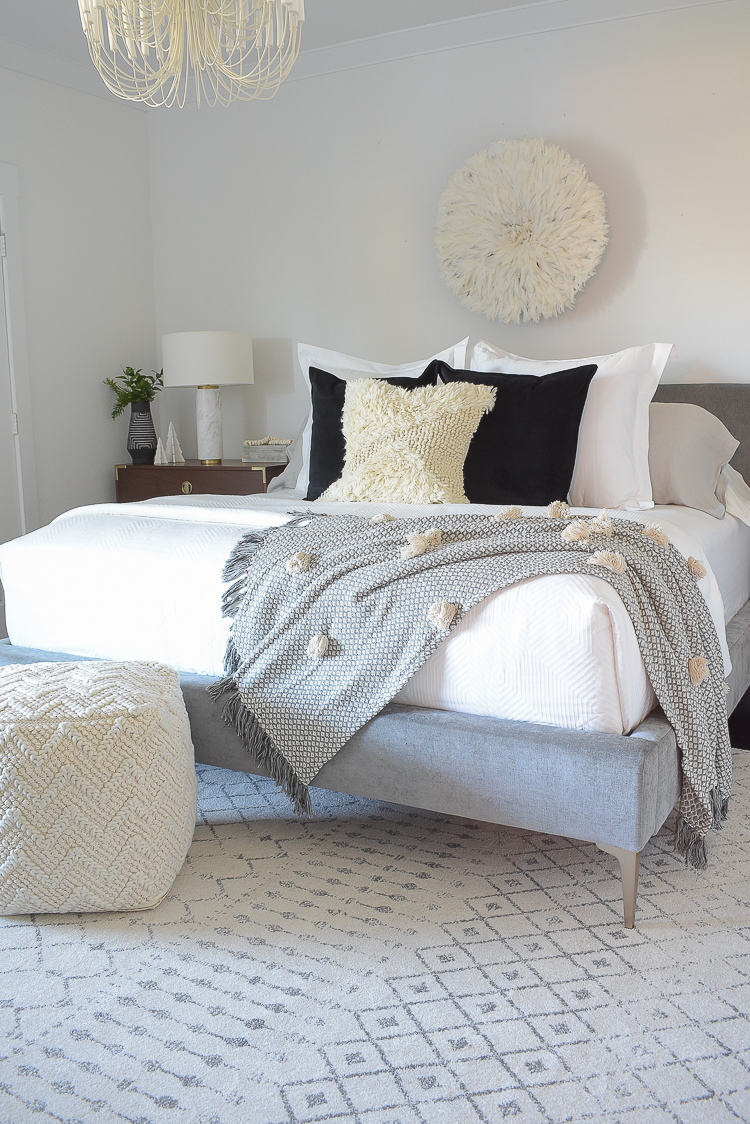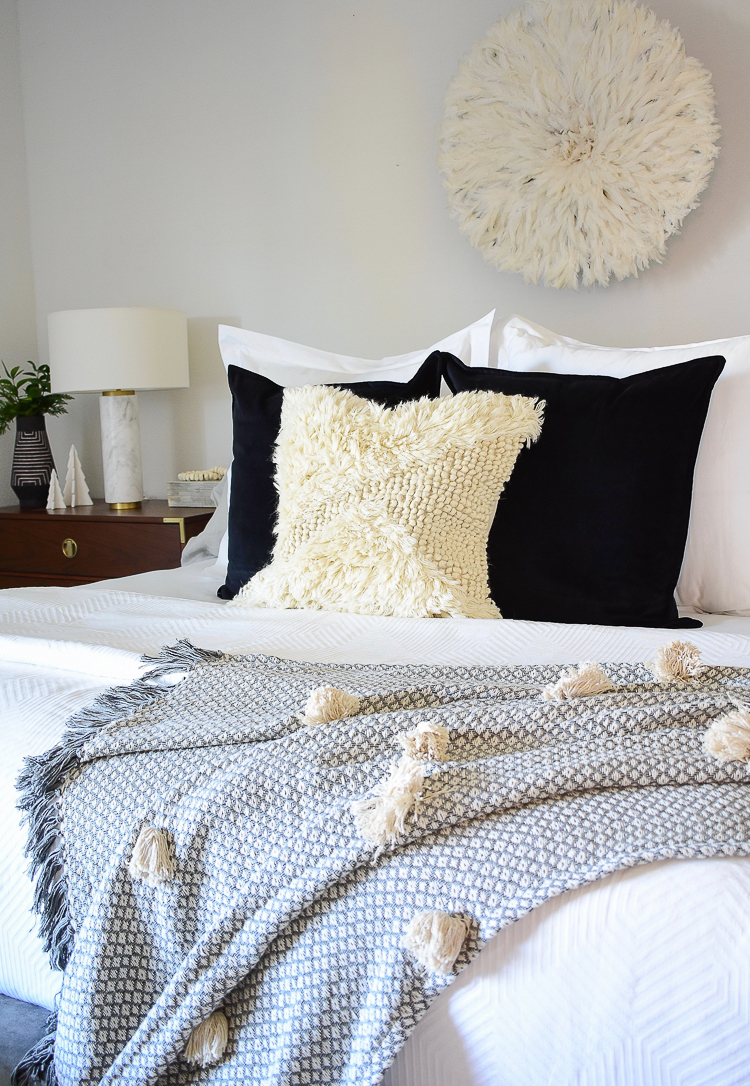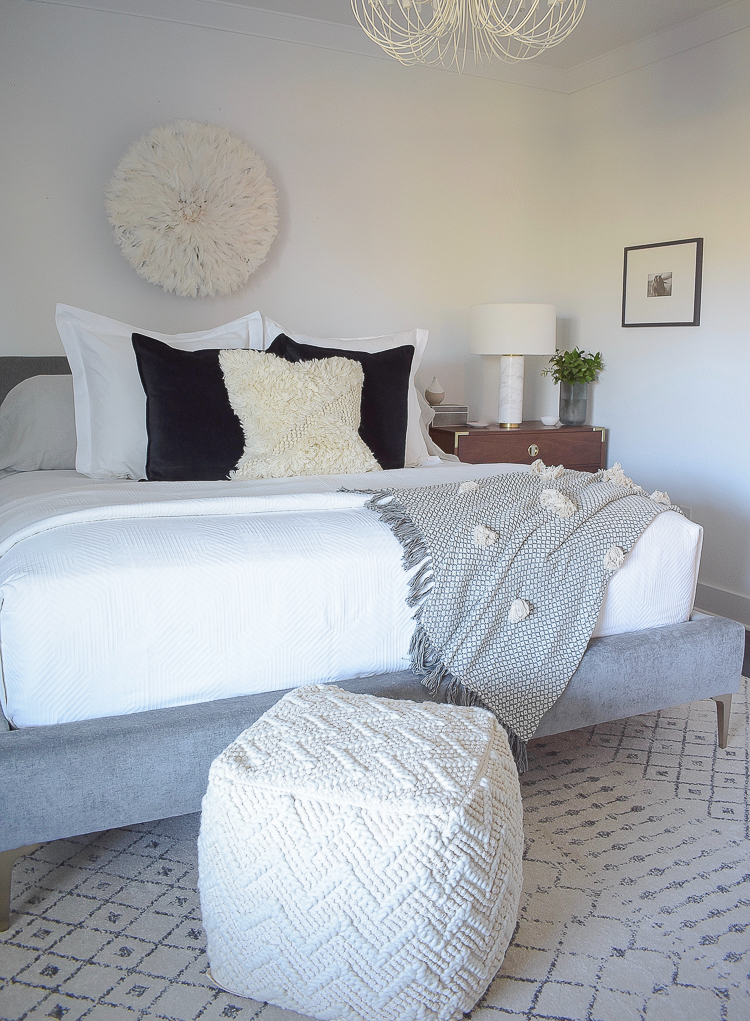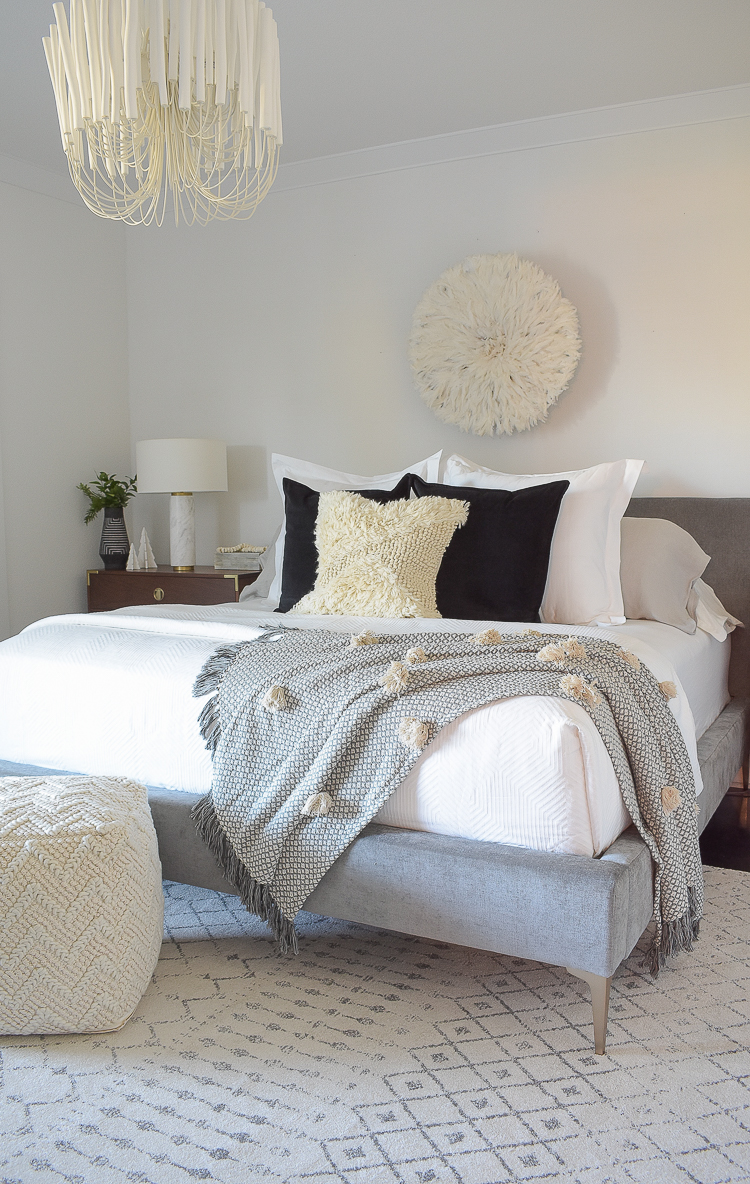 I can't tell you how much I'm loving these simple changes in my bedroom and how much I'm going to enjoy it until it's time to make changes for spring.  And, I love that I was able to find all of this at The Home Depot who now carries thousands of on-trend products to fit my style and complete any project I want to design in my home.
I hope you've enjoyed seeing my bedroom updates to get ready for the new year and that you'll see below for several more items I've picked out from The Home Depot in furniture, home accents, and more.  I know you'll love them just as much as I do!
Also, if you aren't subscribed to the blog yet to receive weekly updates, you can do so here.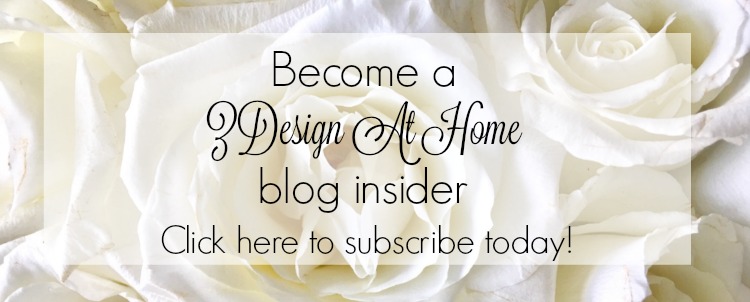 Shop my other favorite finds from The Home Depot