4 Simple Ways to Style Fall Flowers
You know I'm all about simple, right?  I am about to jump headlong into picking out the finishes for our new home (still need to blog about that and I promise I will soon!) so simple around the house is my moto these days!  And, I love fall flowers so today I'm sharing 4 simple ways to style fall flowers for all of those special gathers coming up this season, or for just because!
Hype Up Your Hydrangeas
I love hydrangeas (don't we all?!) so the first way I like to style my fall flowers is by using a bundle of my favorite fresh blooms (at least 3 large ones – my grocery store sells them 3 for $6.48) and then simply add some fresh eucalyptus, other greenery, or mums to them…
I'm sure you saw this image last week from my post on Simple, Modern Fall Decorating Ideas.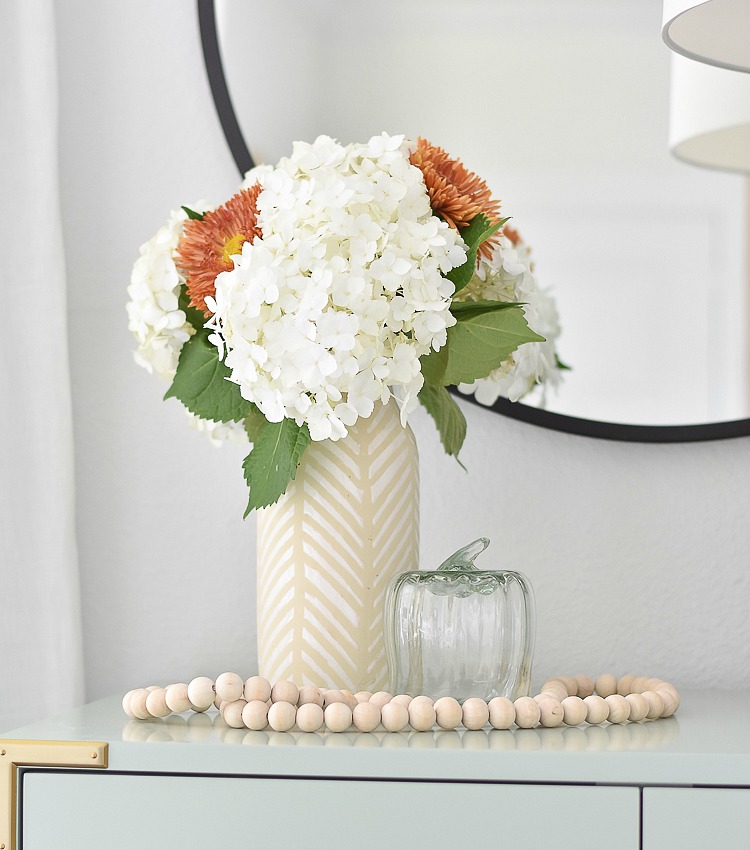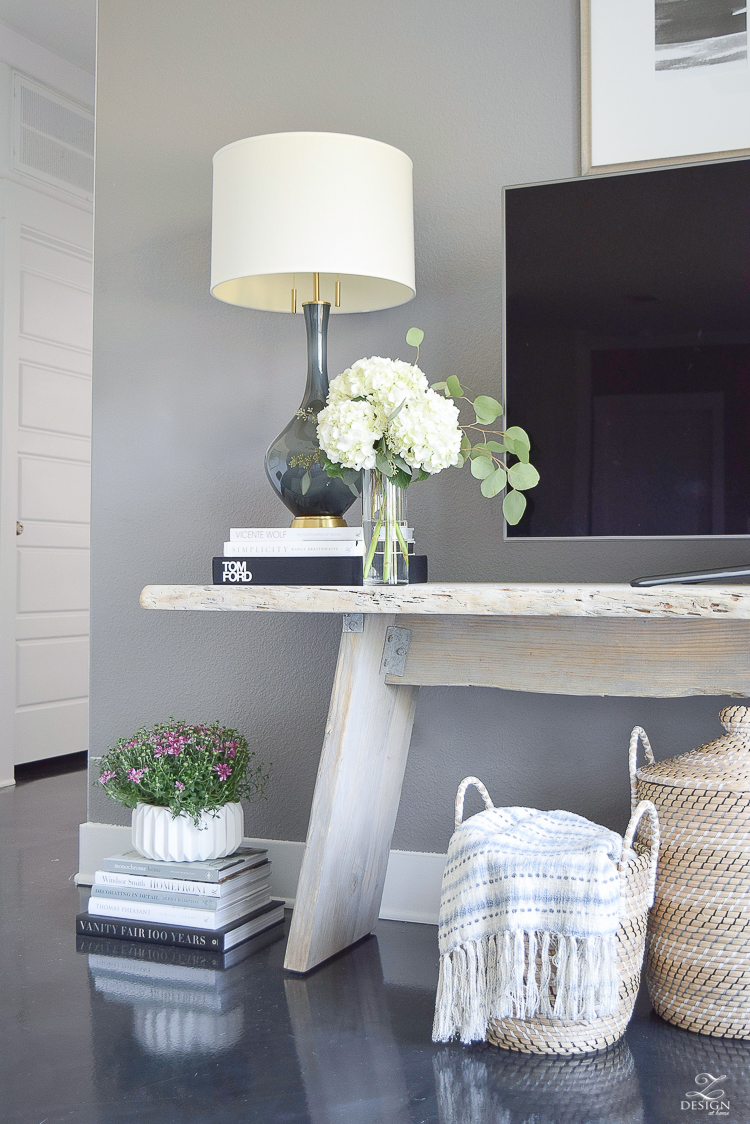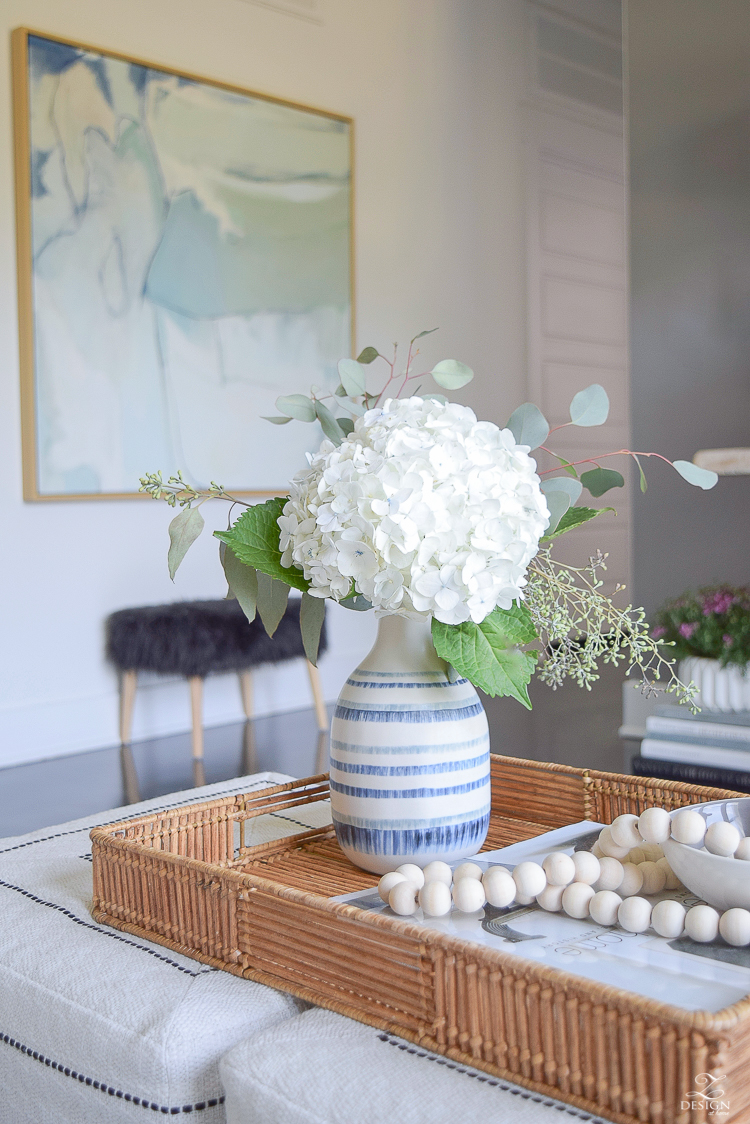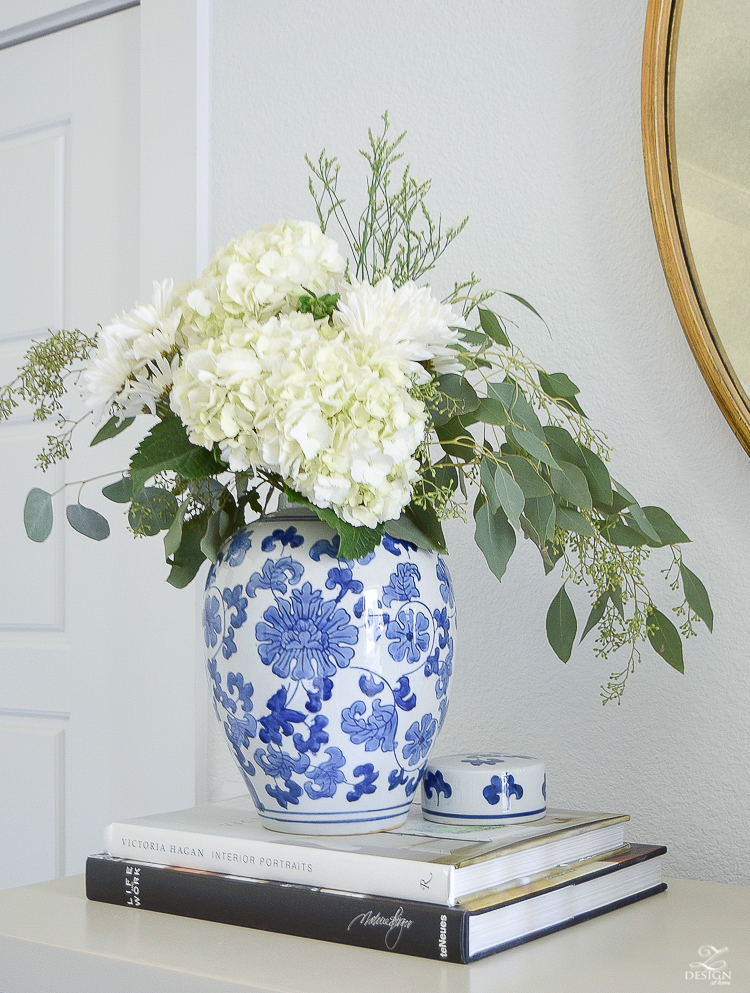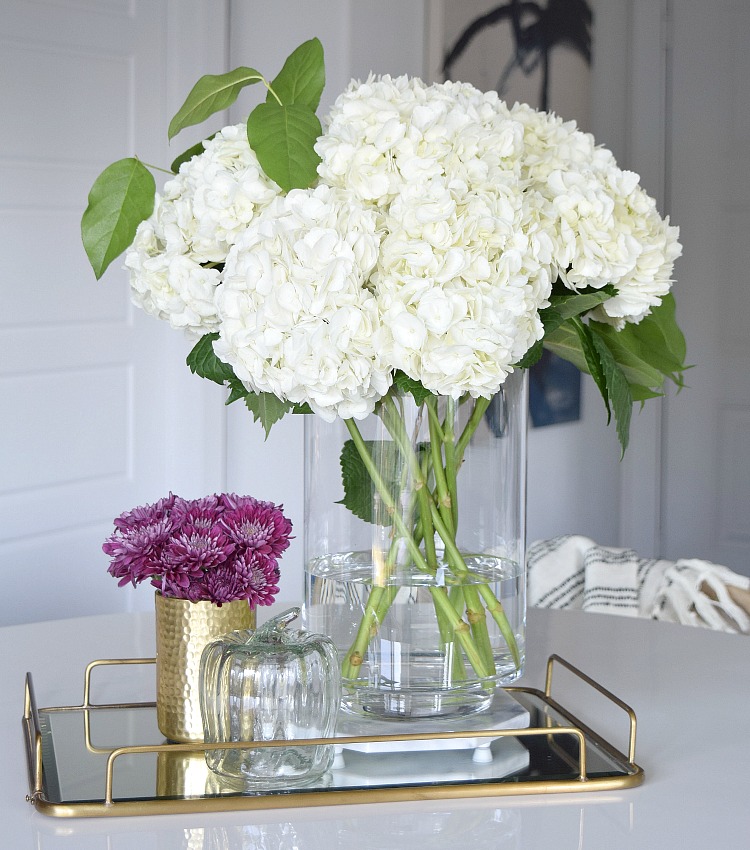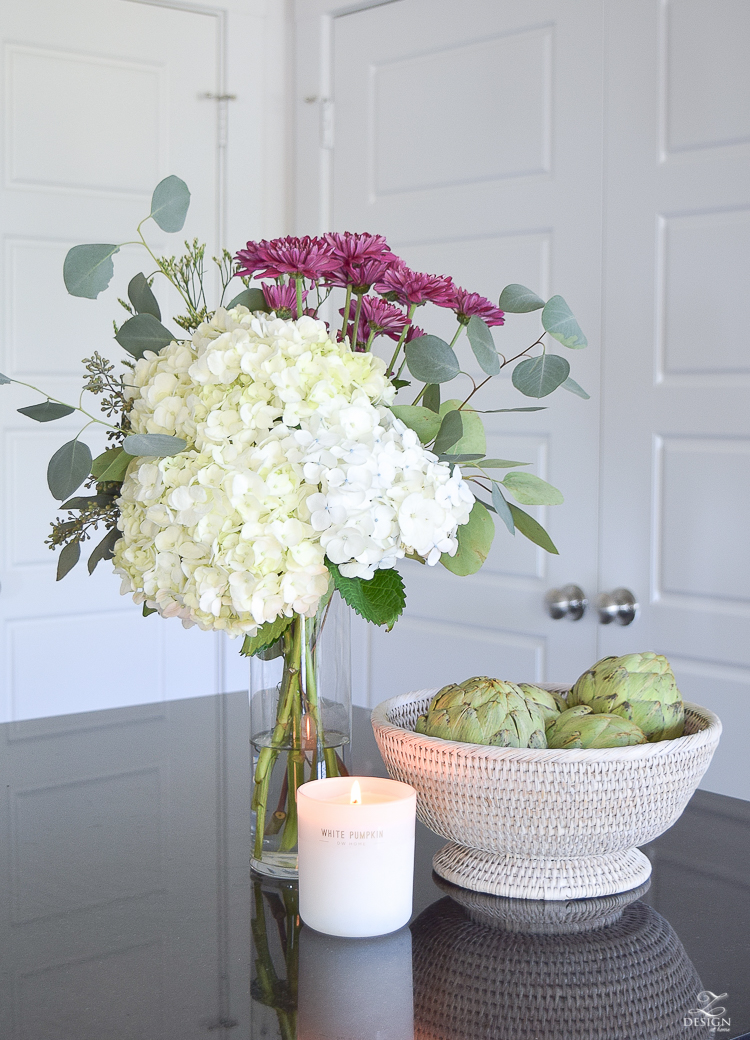 You can do the same thing with roses to give them a more fall feel…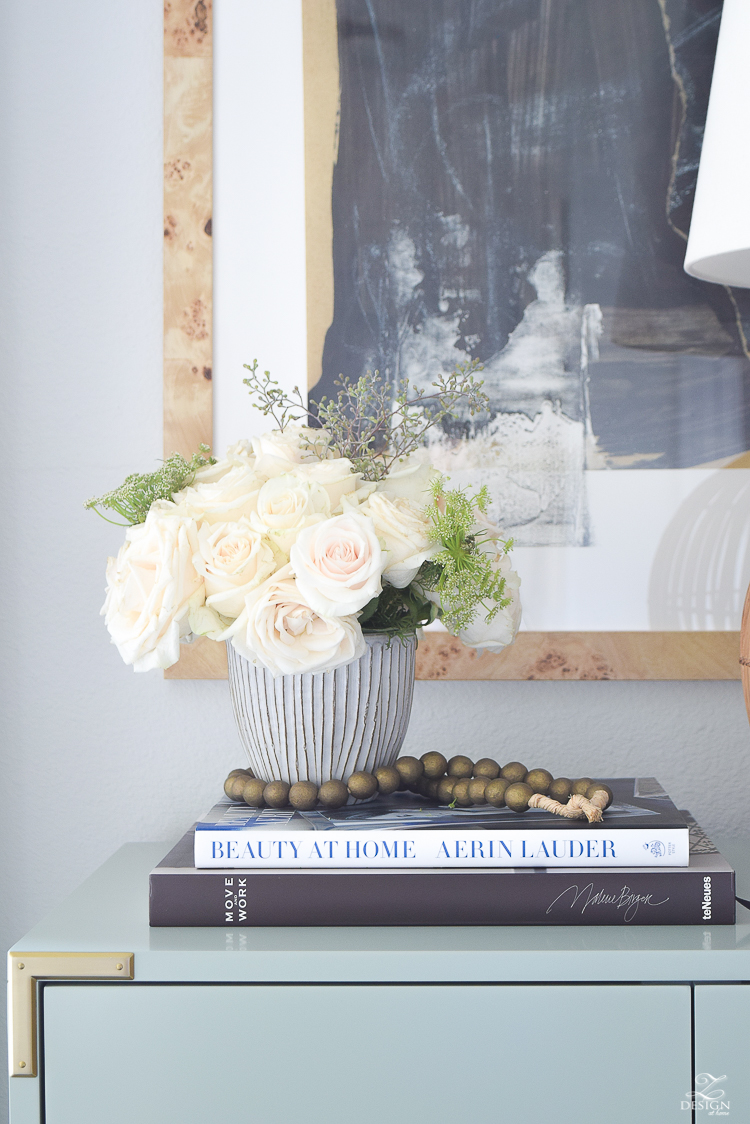 Maximize Your Mums
Combine different colors and types of mums for high impact.  Cut them at varying heights, add greenery and you'll have a     beautiful, organic arrangement for a centerpiece or just because!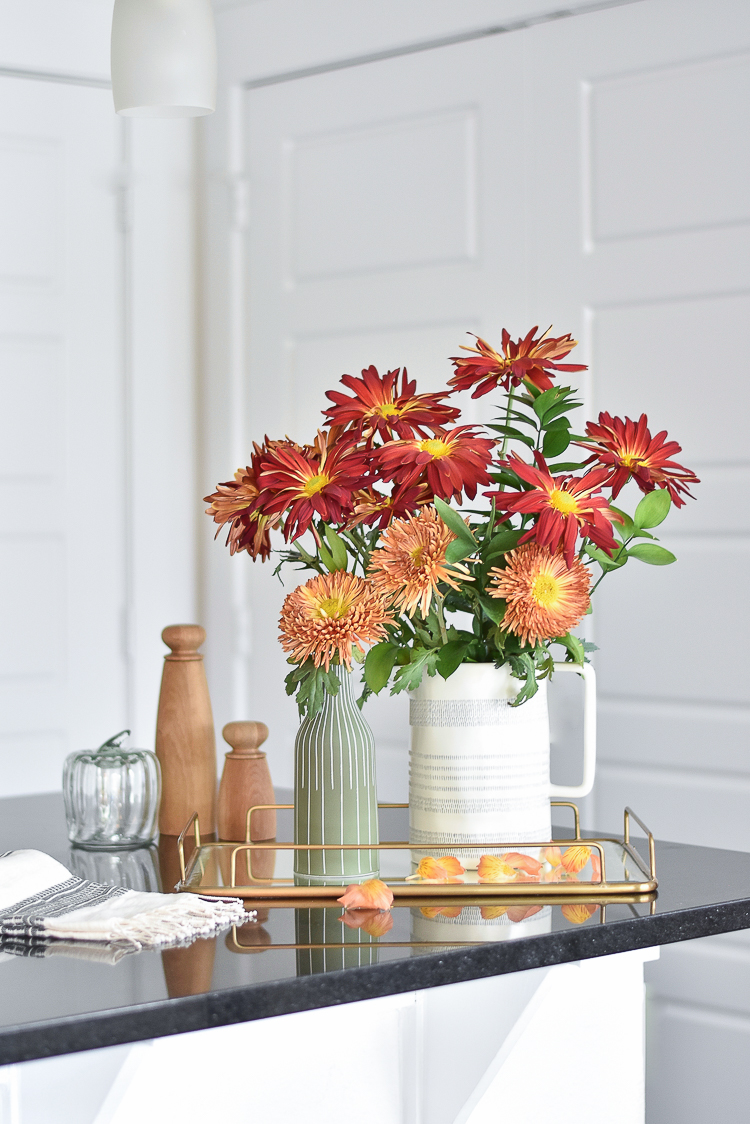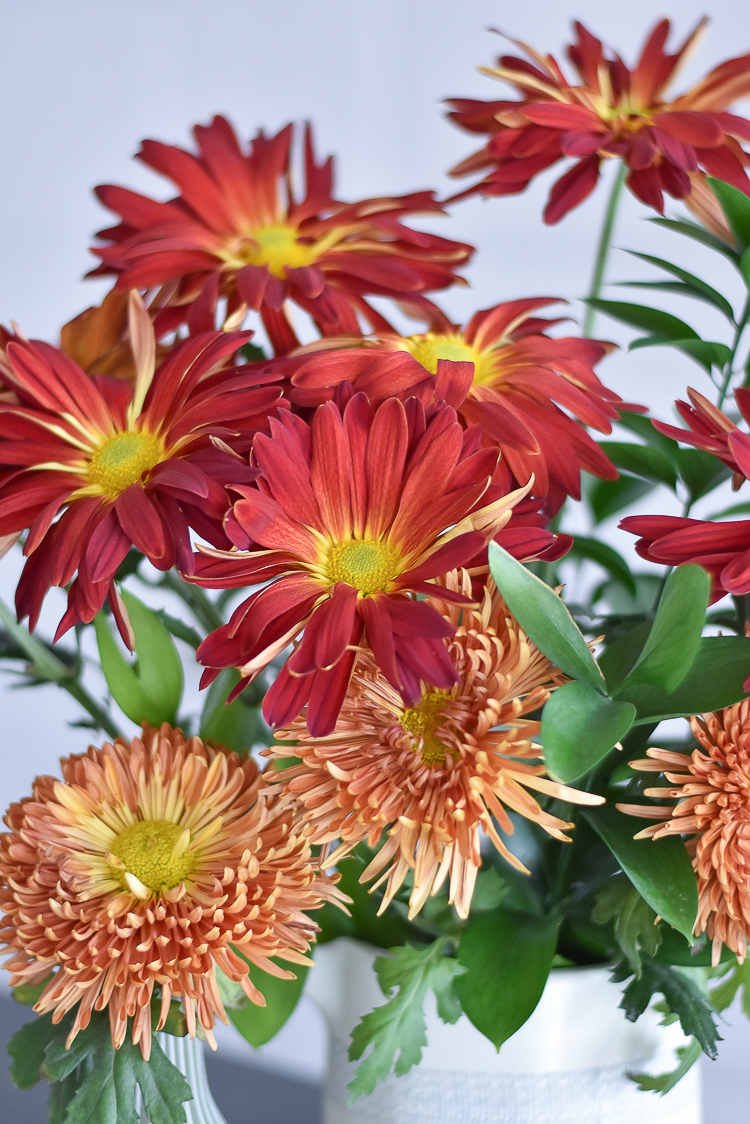 One of my favorite ways also is to use mums inside the home (vs. out on the porch or patio) in a pretty pot.  I think it makes a unique statement and it's so easy to do!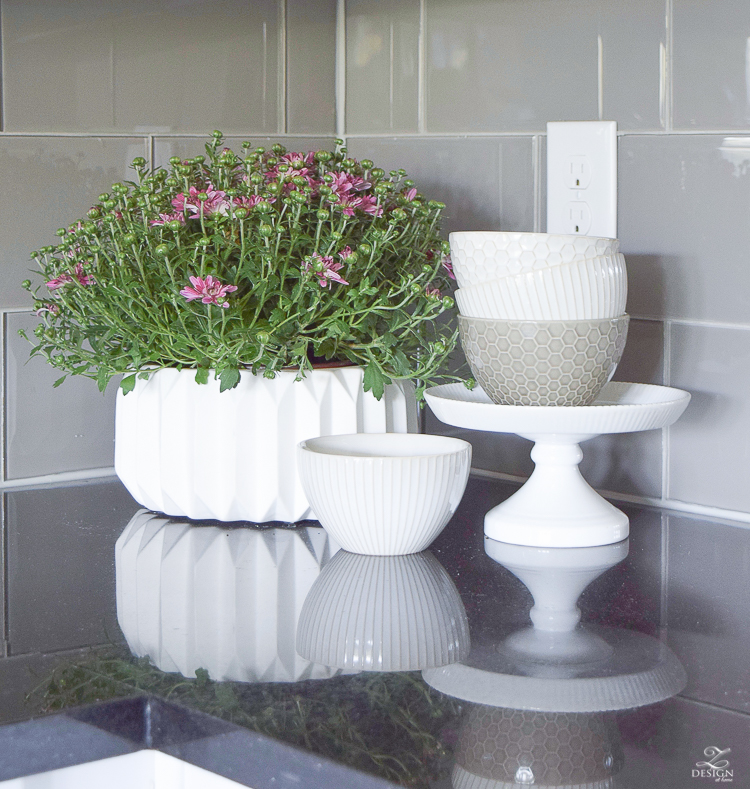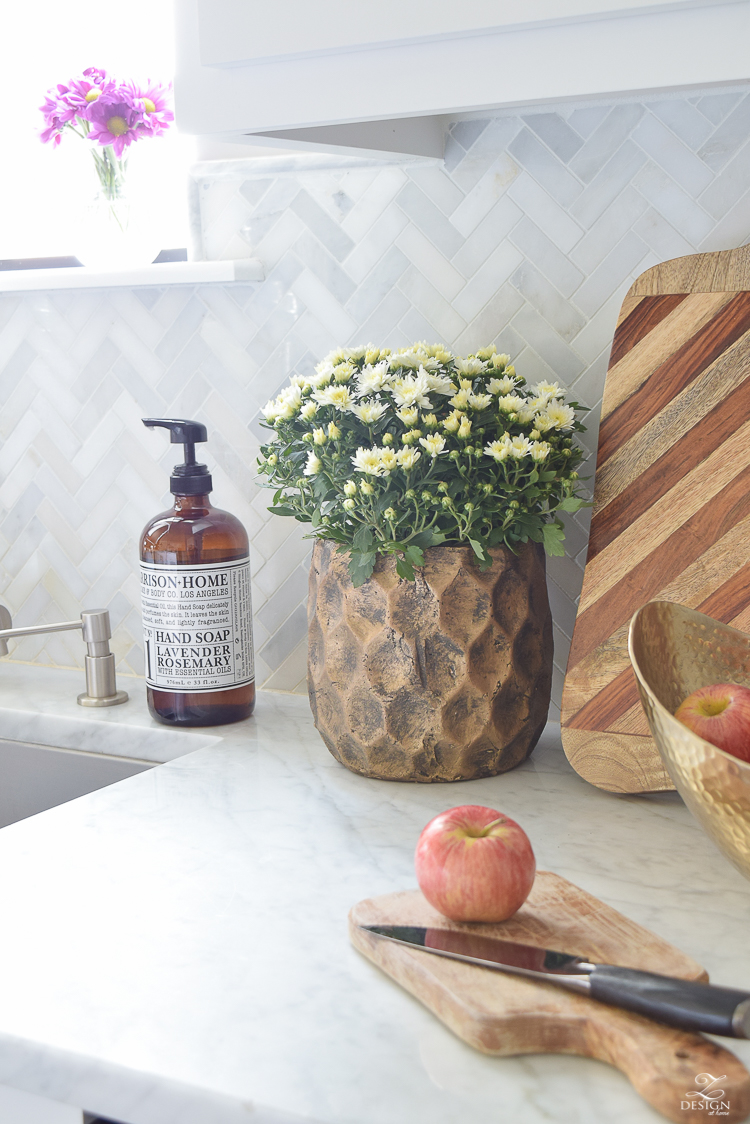 Just Use Gorgeous Greenery
The easiest way to make a fall centerpiece is with grocery store greenery!  Eucalyptus and/or seeded eucalyptus (my favorite) can be beautiful all by itself in a white pitcher or in any favorite vase for a fall feel around the house.  Or, clip something from outside which will add even more meaning to your table or home!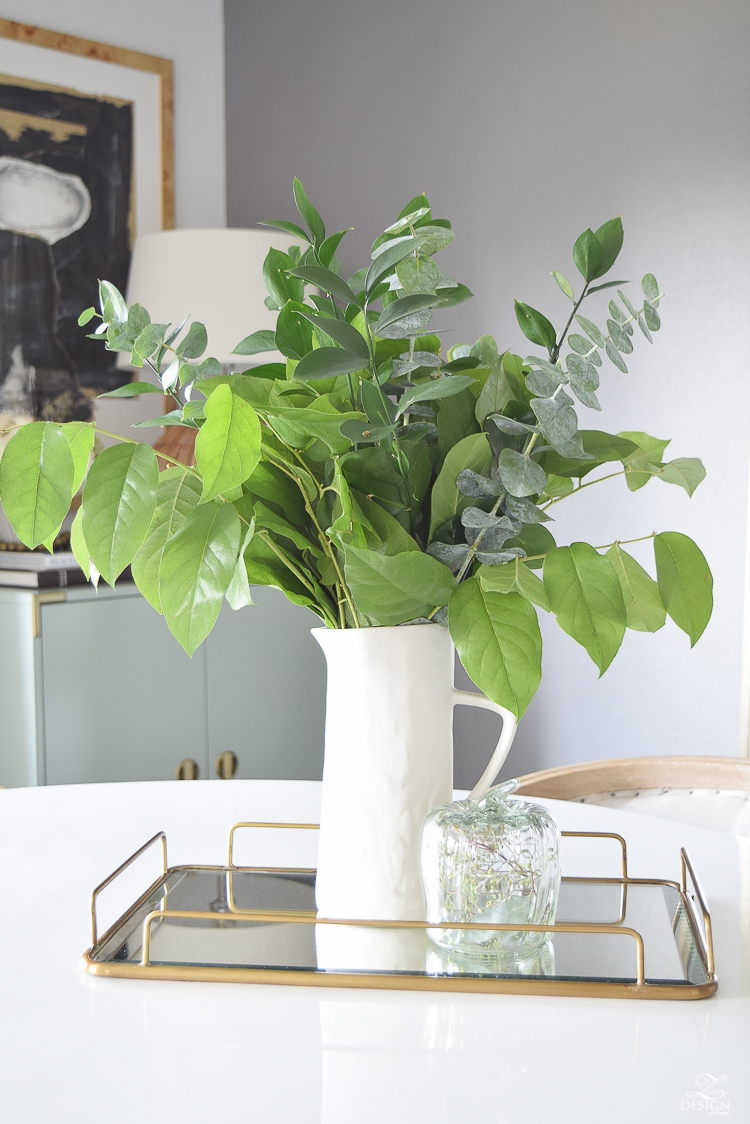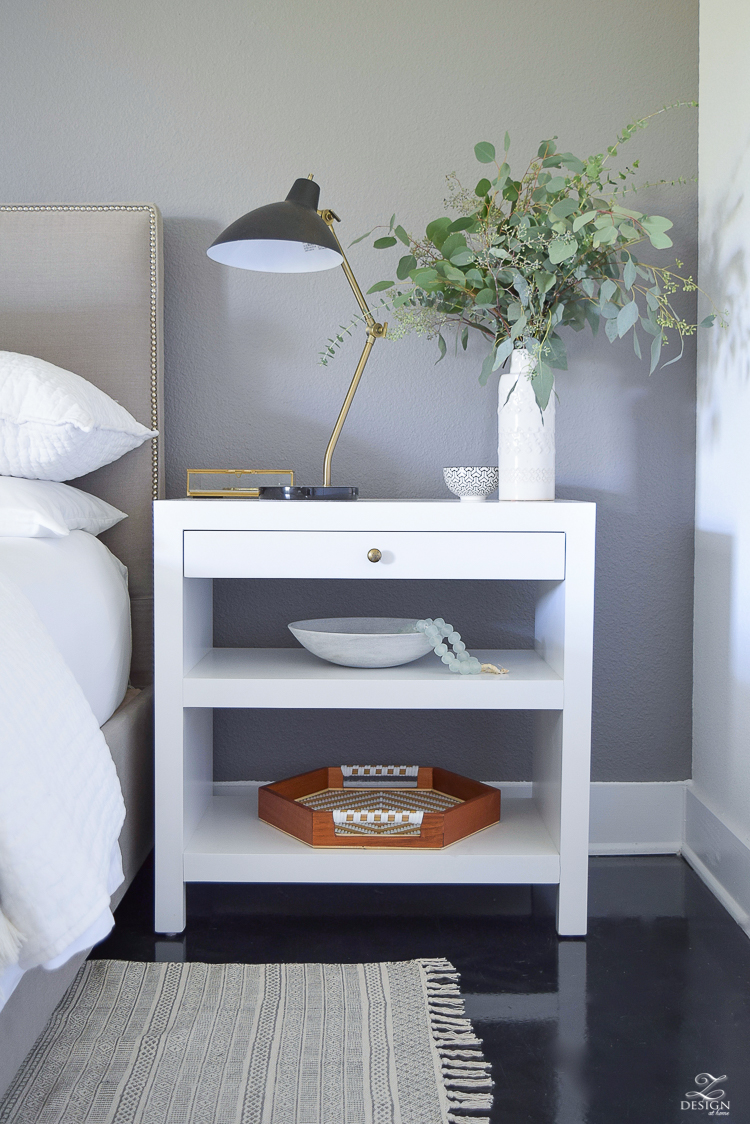 This greenery grows wild in the back of our rental and I love to clip it and bring it inside.  In the fall it gets these tiny white blooms on it that make it feel like fall in here.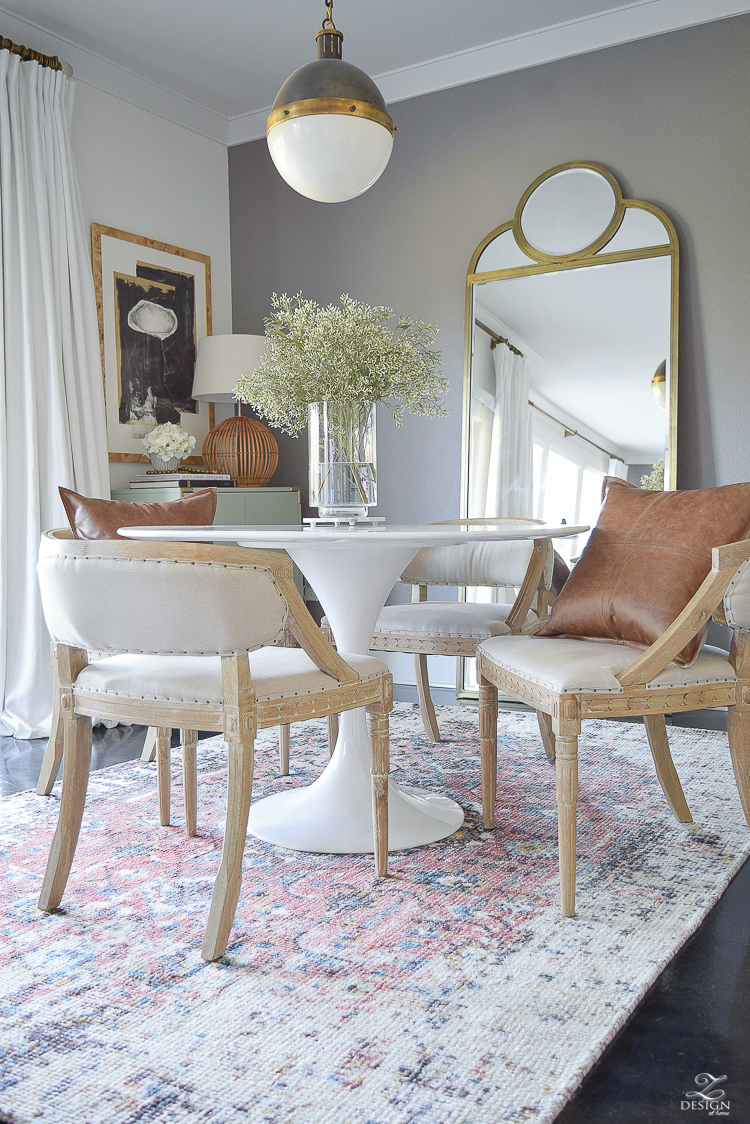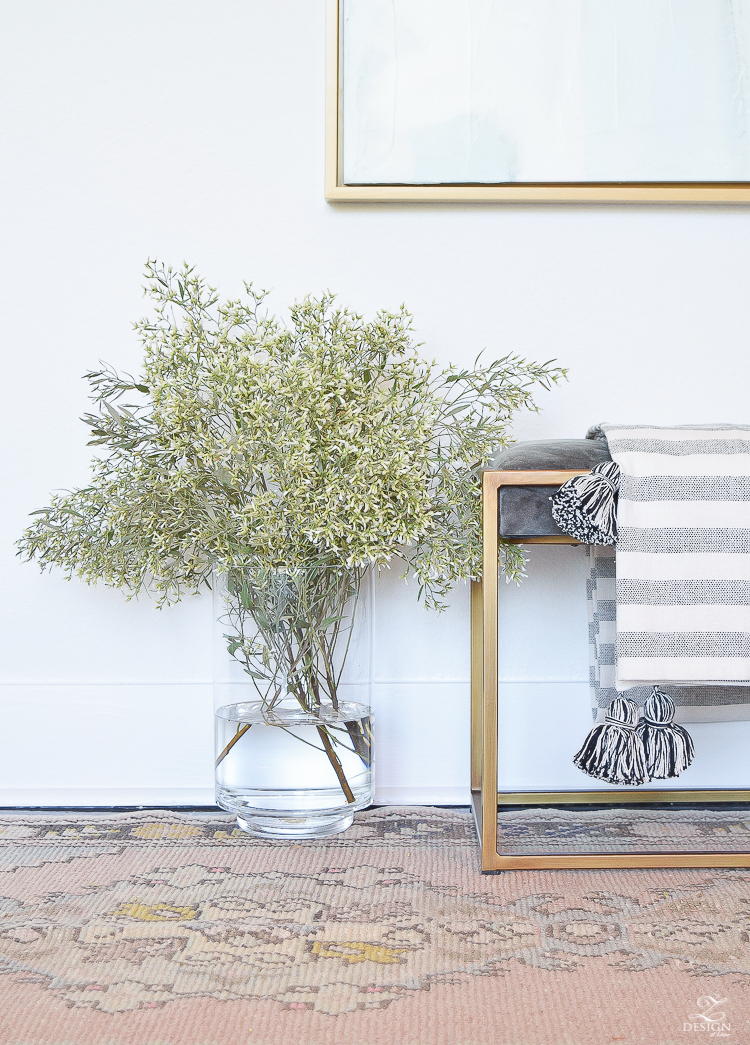 Combine All Your Favorites
Hydrangeas, mums, seeded eucalyptus and fancy cabbage are a few of mine for fall so I've combined them all here in this arrangement / centerpiece.  This one is more detailed and less simple but it's a good way to use left over flowers or to create a nice centerpiece for Thanksgiving Day.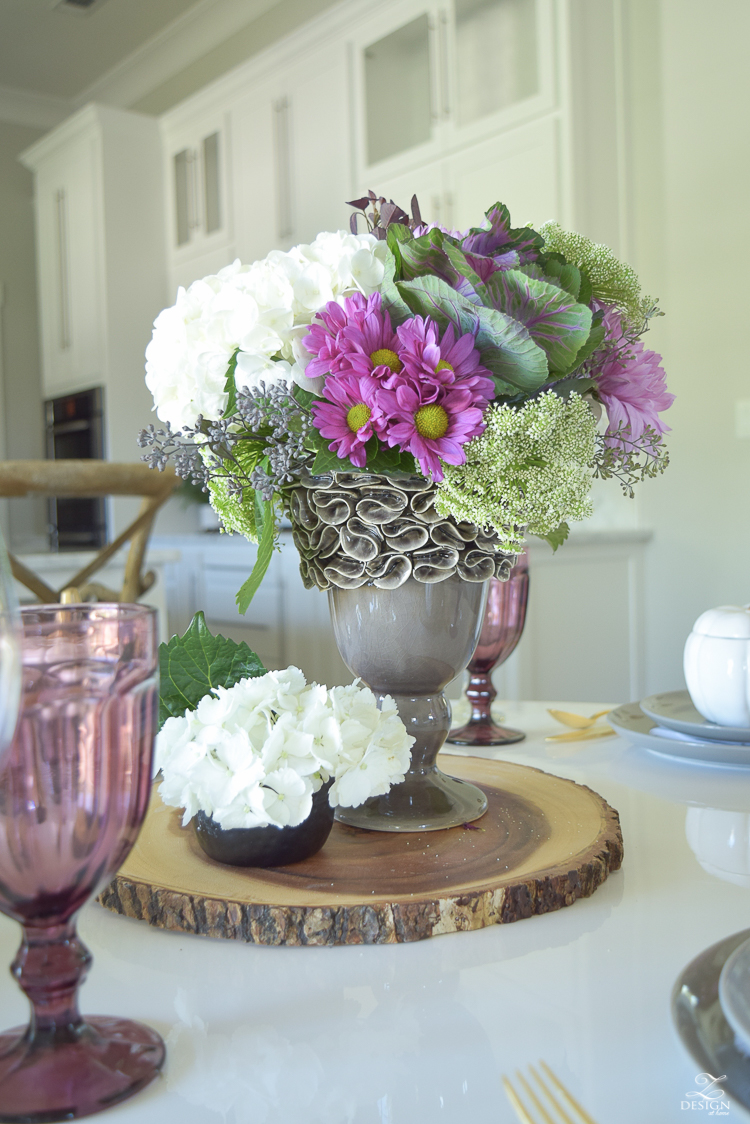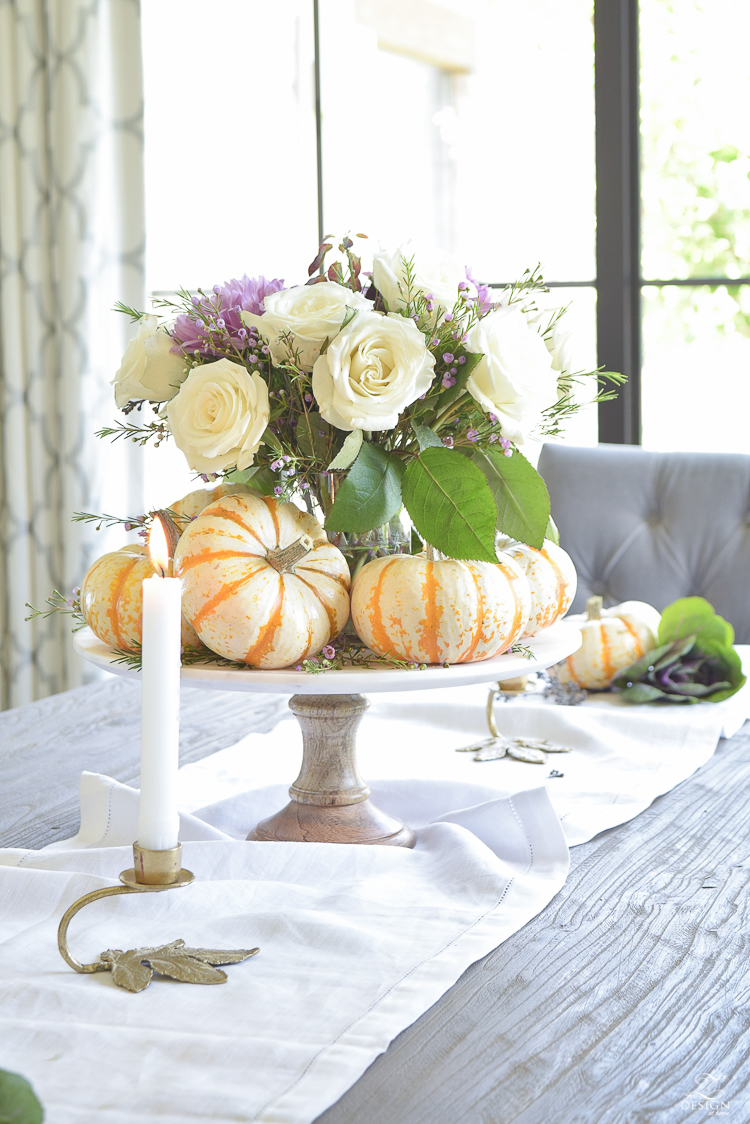 And last but not least, I really love spider mums in a big vase all by themselves.  This particular mum makes such a big statement and can be beautiful as a centerpiece or anywhere in the home!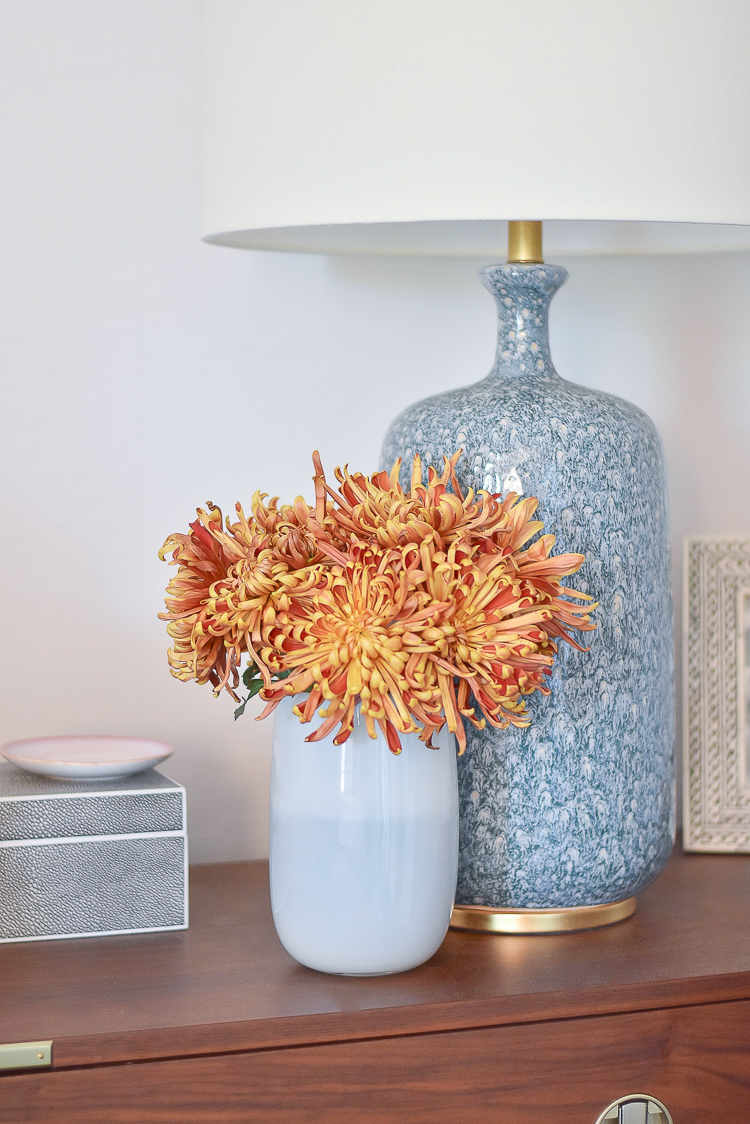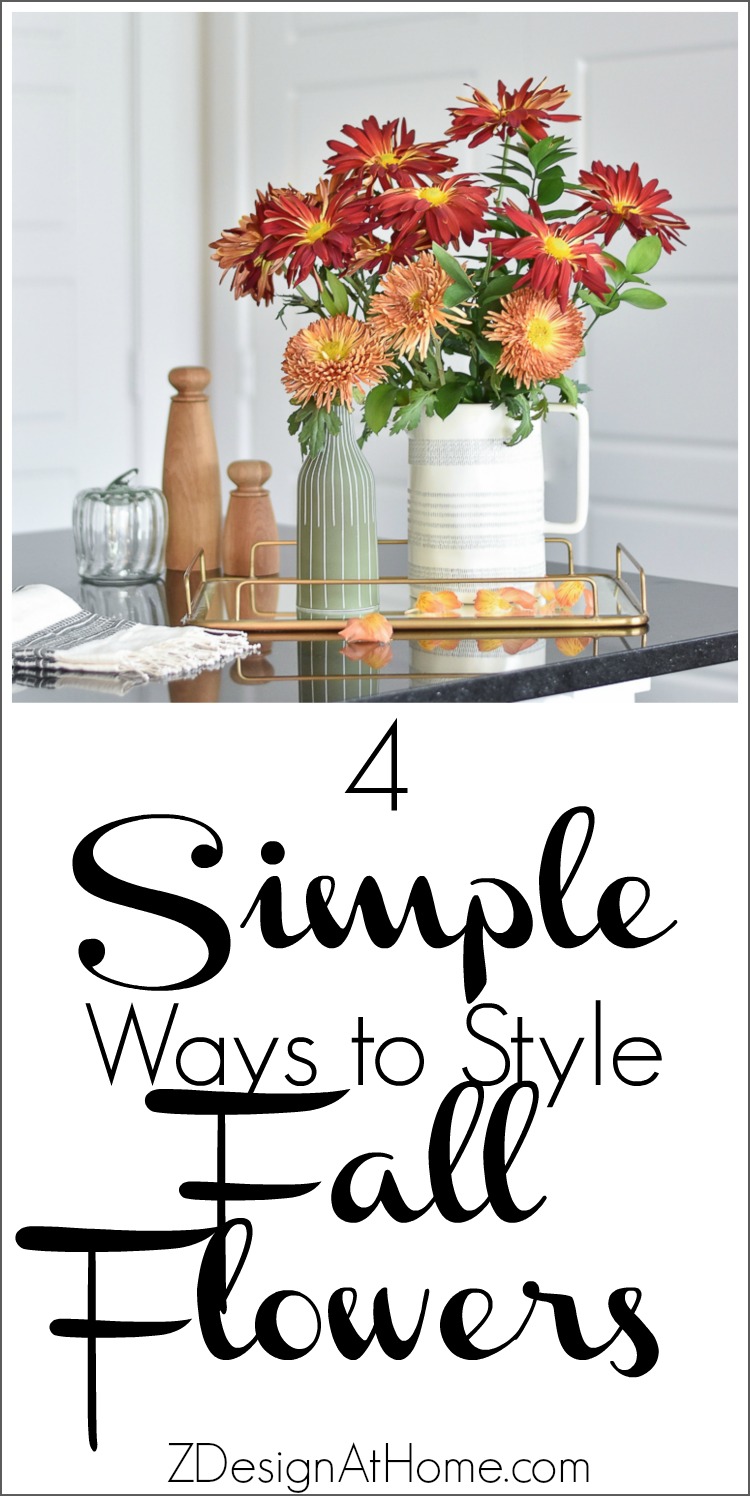 I hope you've enjoyed these 4 simple ways for styling your fall flowers!  If so I hope you will subscribe to the blog below.  Please also share you ideas with me in the comments section below – I love hearing from you!