5 Simple Tips for Decorating with Coffee Table Books (+ A Round-Up)
It's probably no secret by now that I love decorating with coffee table books.  They can be used for so many applications and therefore have become such a versatile accessory in today's modern design styles.
I have a few favorite ways to use them that I thought I would share with you along with a round-up of these oversized books in case you've wondered where to acquire them besides at an expensive home decor shop.
I consider a coffee table book to be larger than a typical book so that's why they are special in my opinion and why they are so easy and fun to decorate with.  Here are a few of my favorite ways…
*Affiliate links used
Use coffee table books as a riser for anything from lamps to accessories to flowers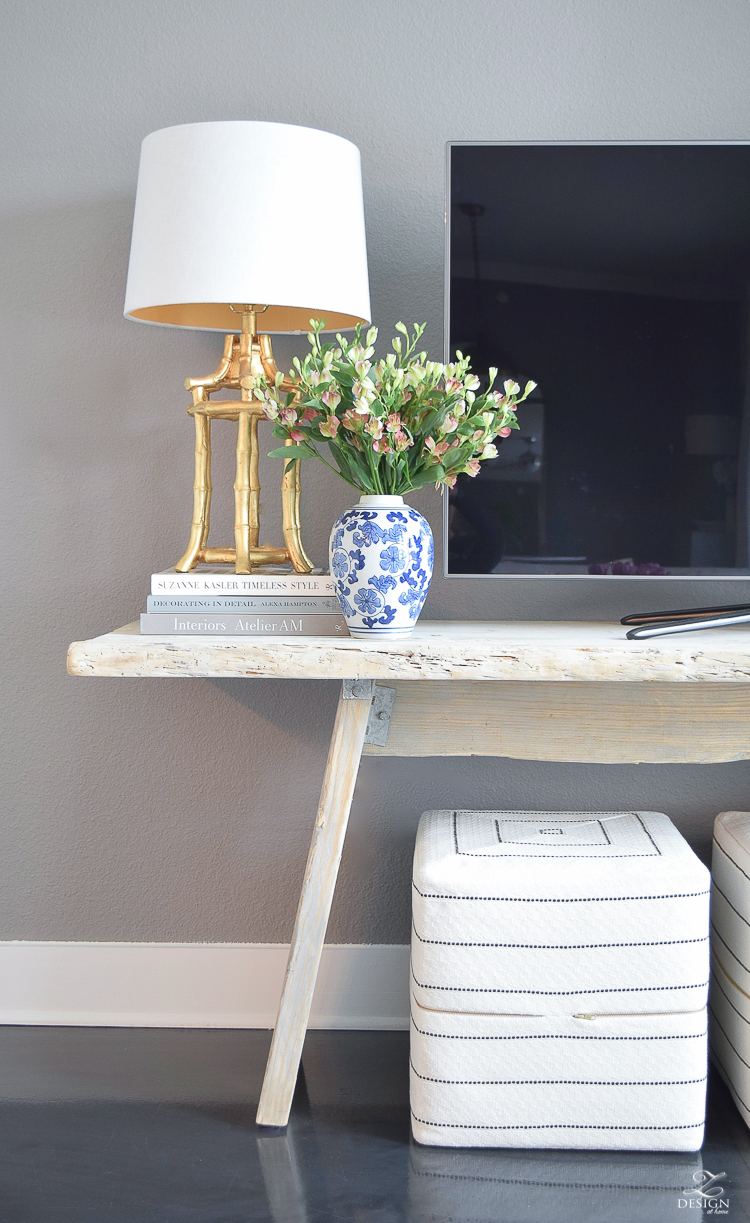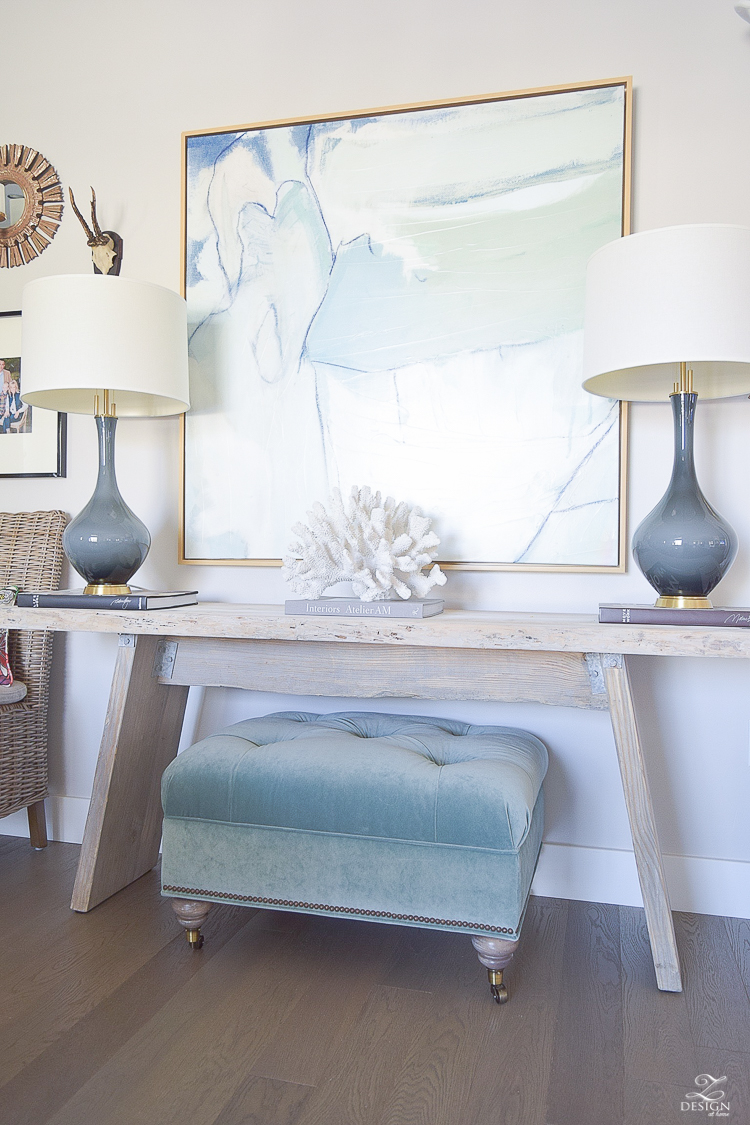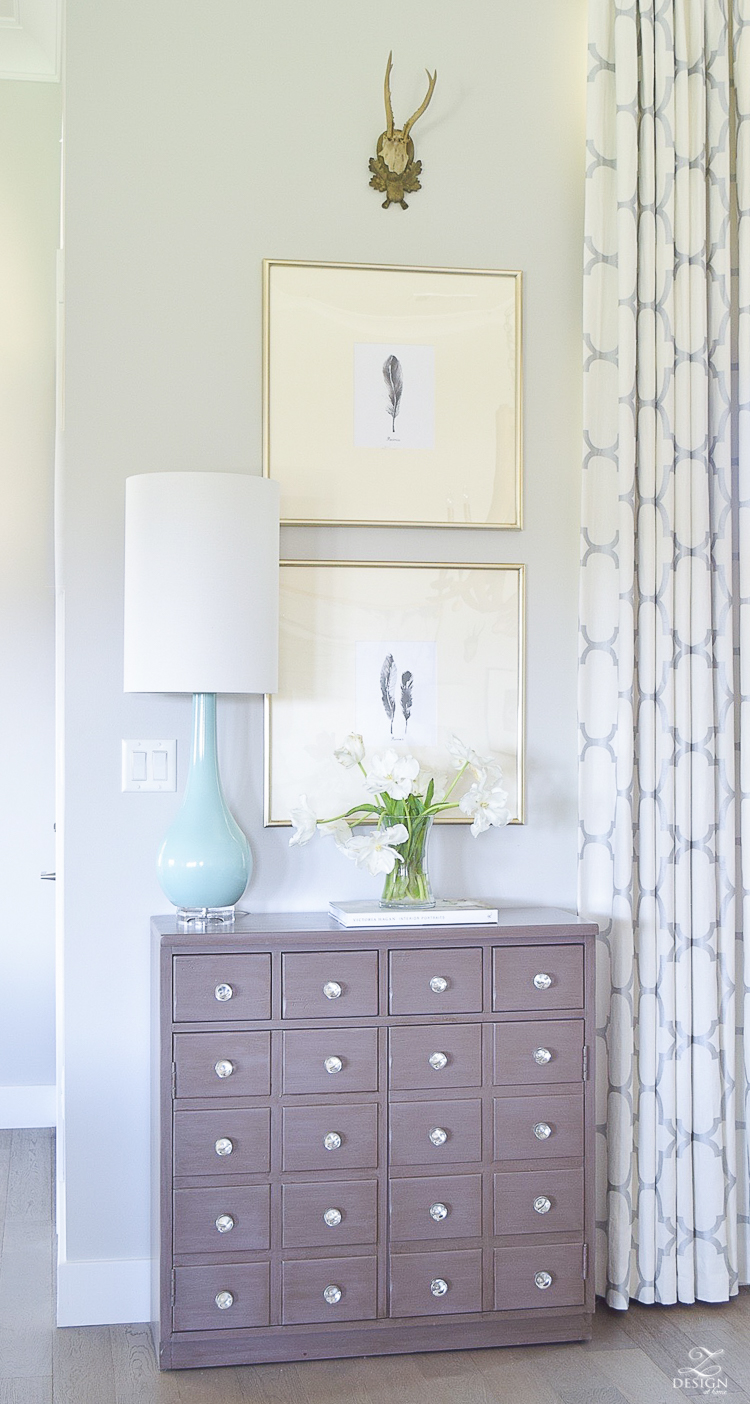 Elevating your accessories or flowers will draw the eye in to your subject and create interest.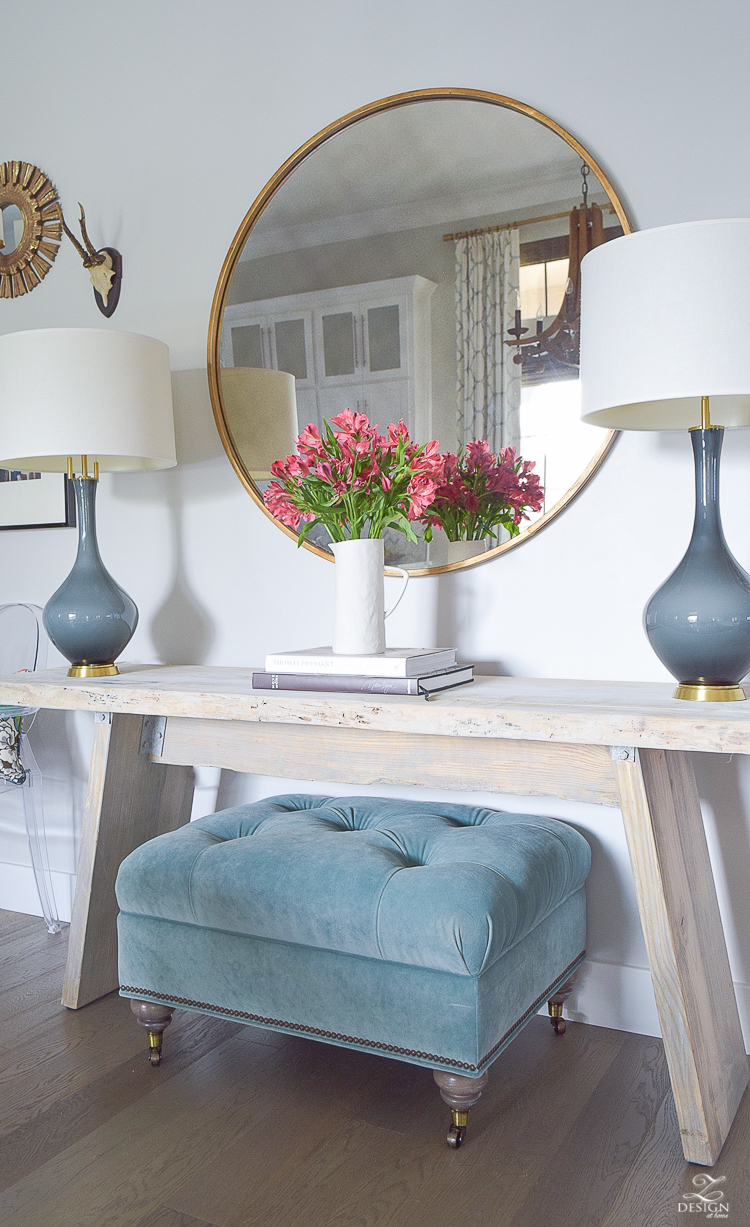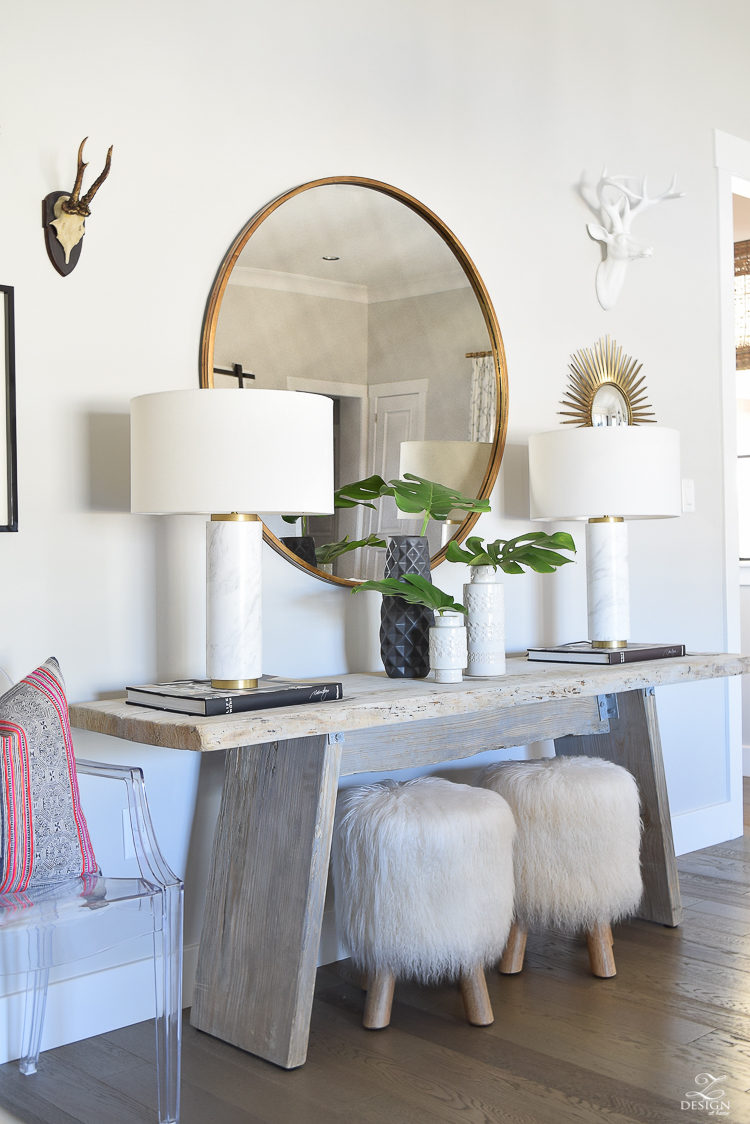 Use coffee table books inside of a tray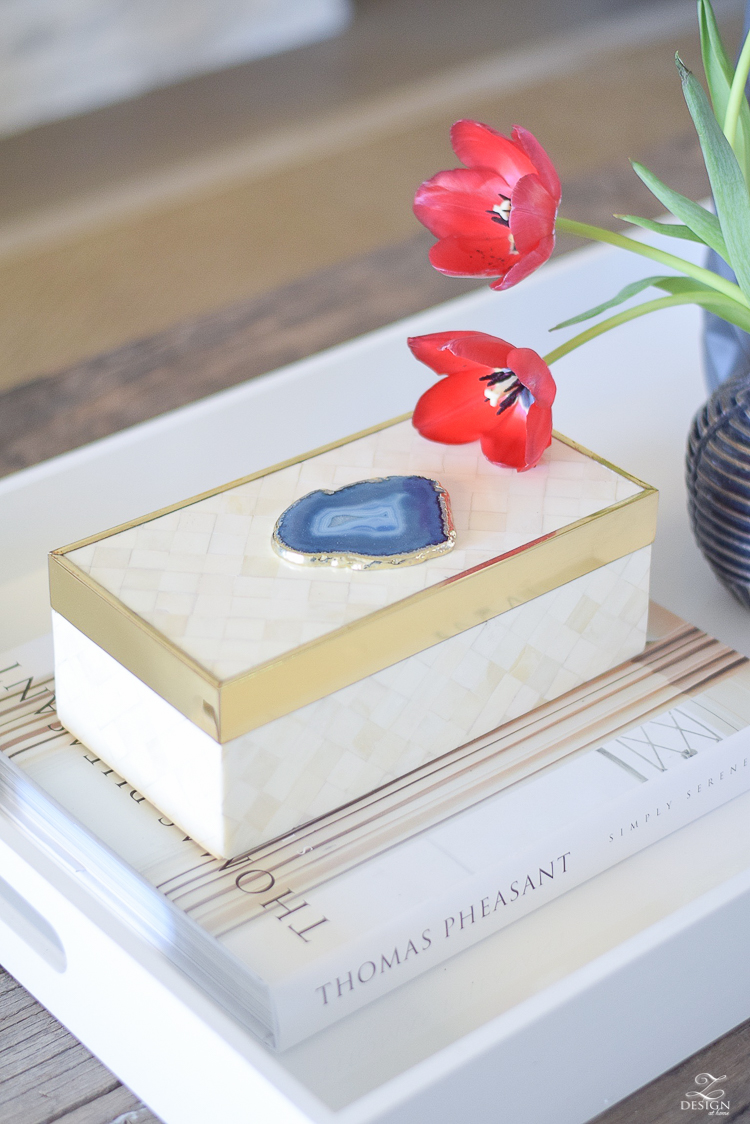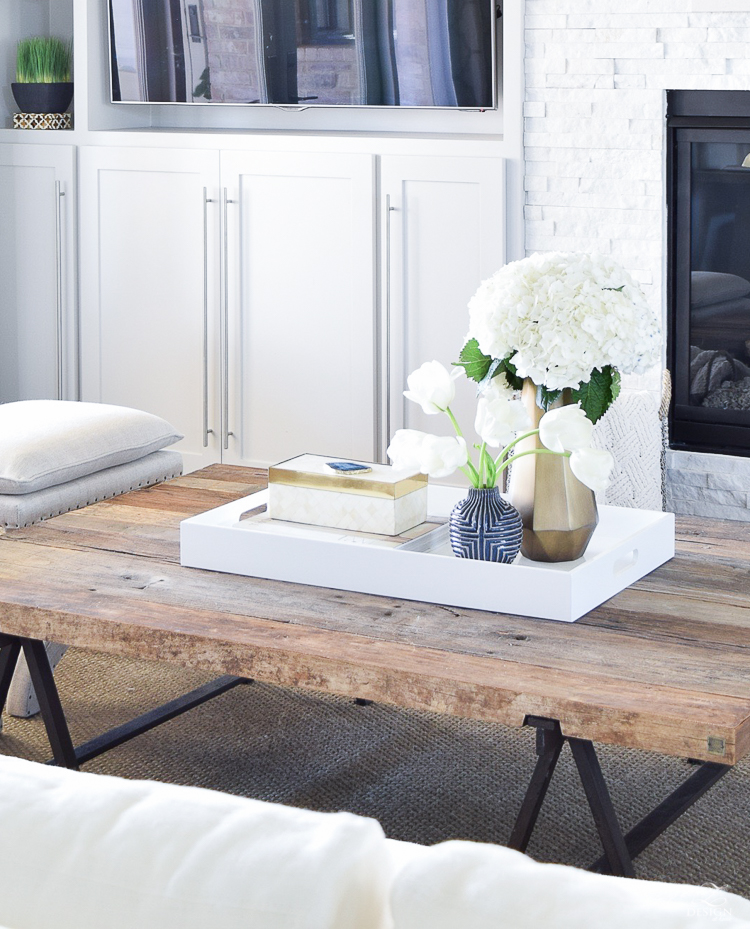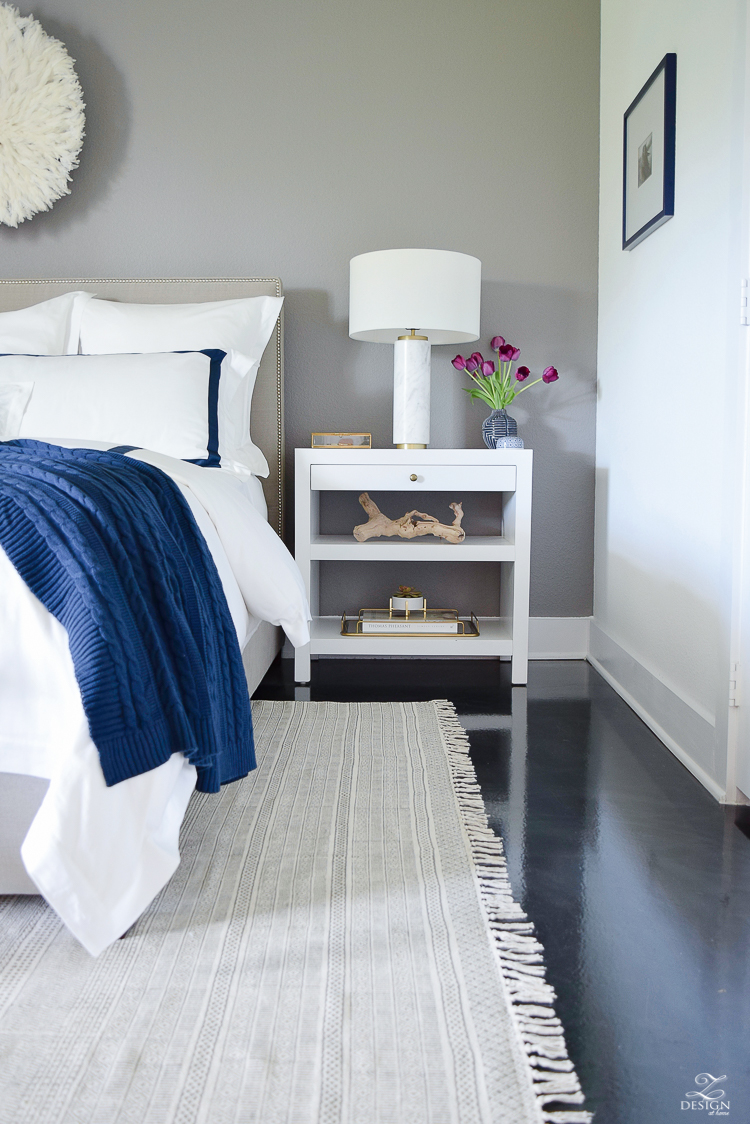 Use coffee table books for a pop of color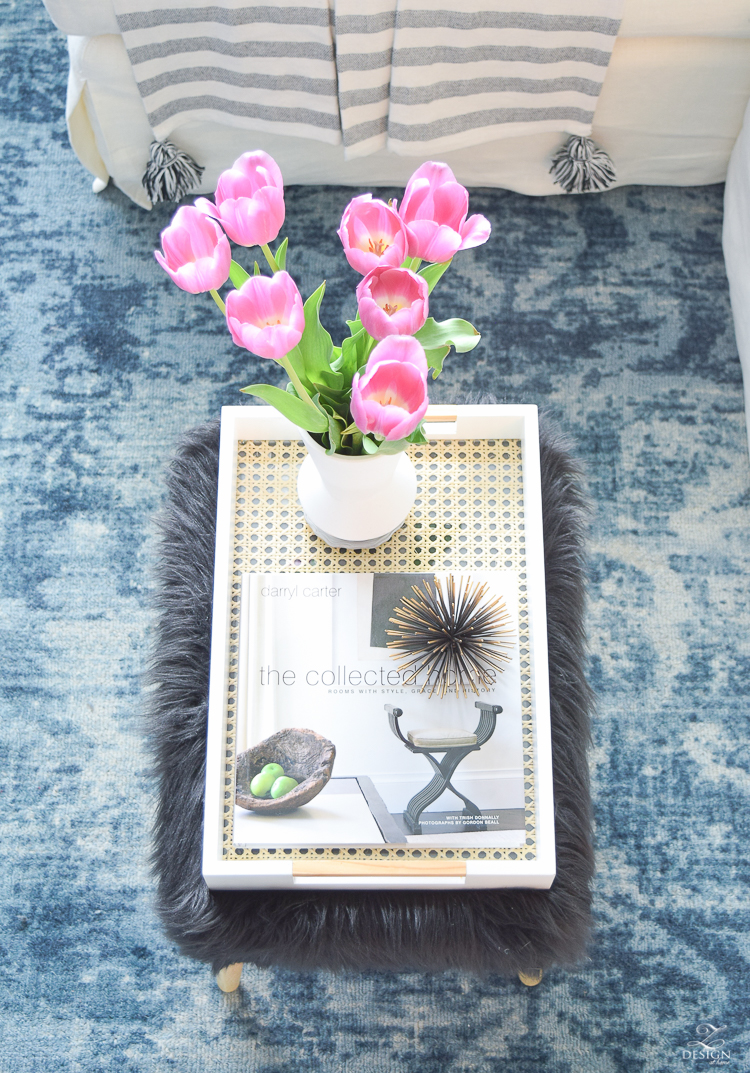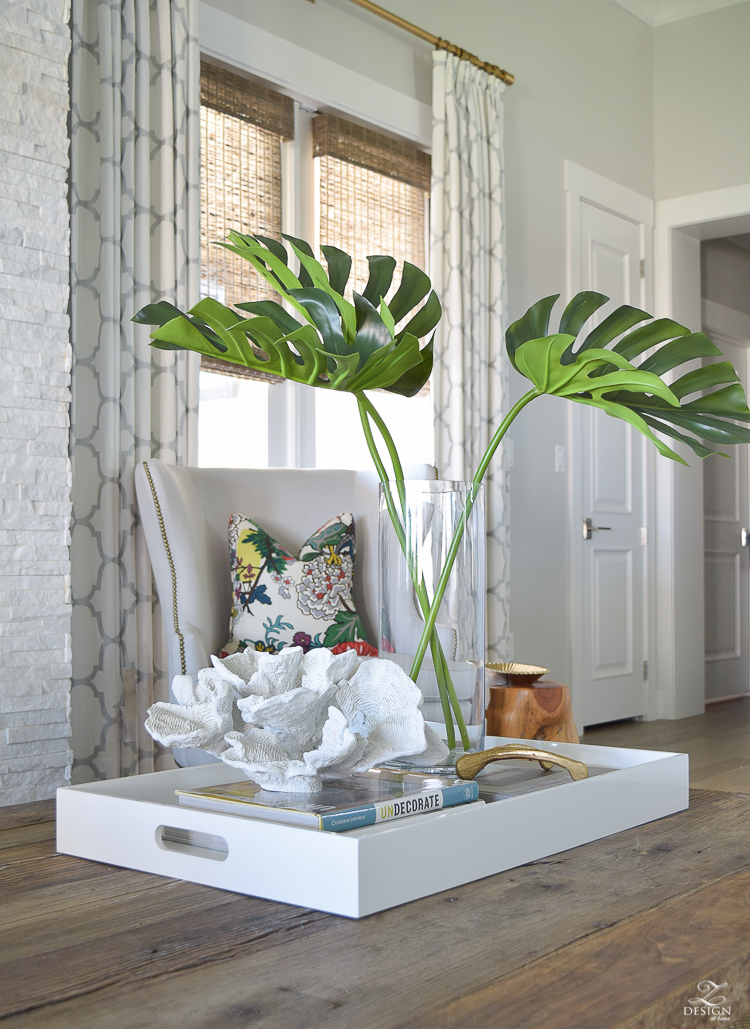 Use coffee table books to help fill in space
Here I used them to help fill in space between the left and right side of my dresser and as a riser to get my accessory up to just the right height on my dresser under the mirror.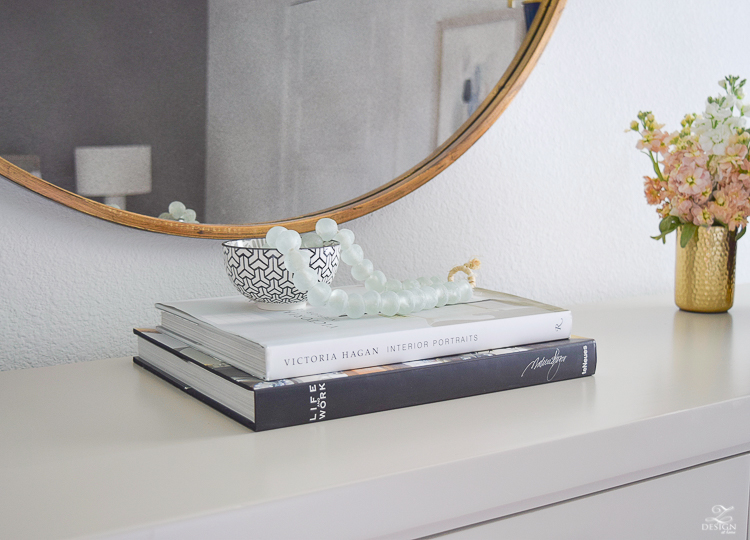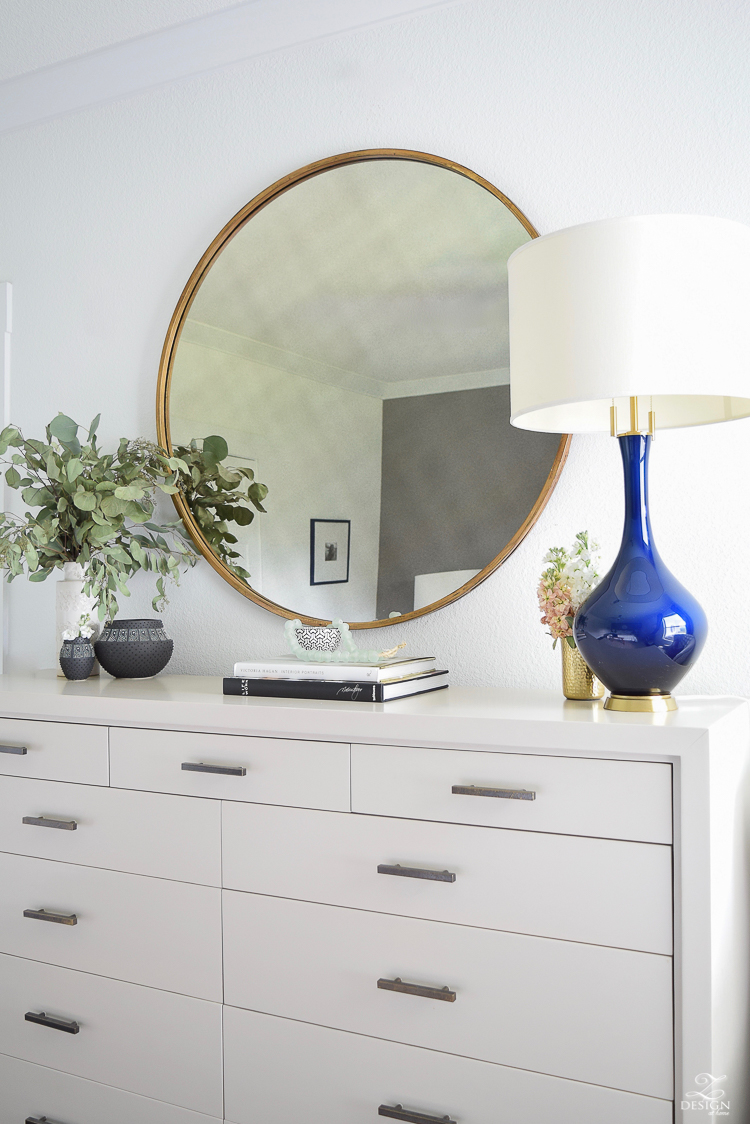 Use them in stacks and/or groupings
My friend Tamara of Citrine Living used them here in stacks and groupings to elevate her accessories and to create some drama.  So gorgeous, right?  You can see more of her talent and coffee table styling here.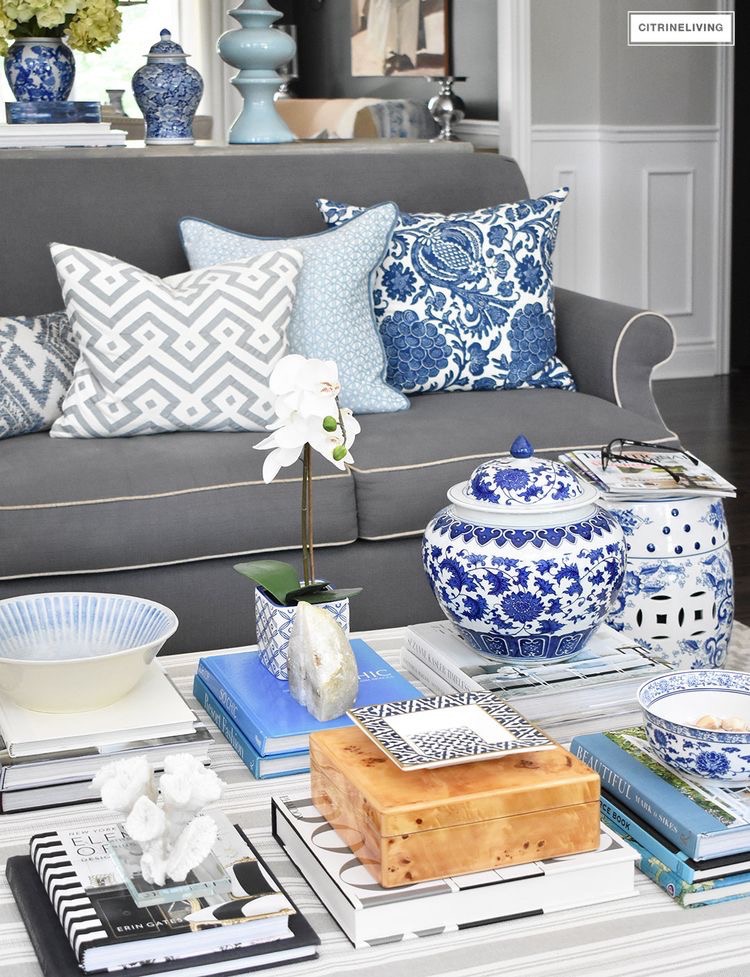 I love the way these large books were used in stacks to fill in the space on this wall!  Such a dramatic way to display them that creates major interest and a focal point (not to mention a conversation piece) along this wall.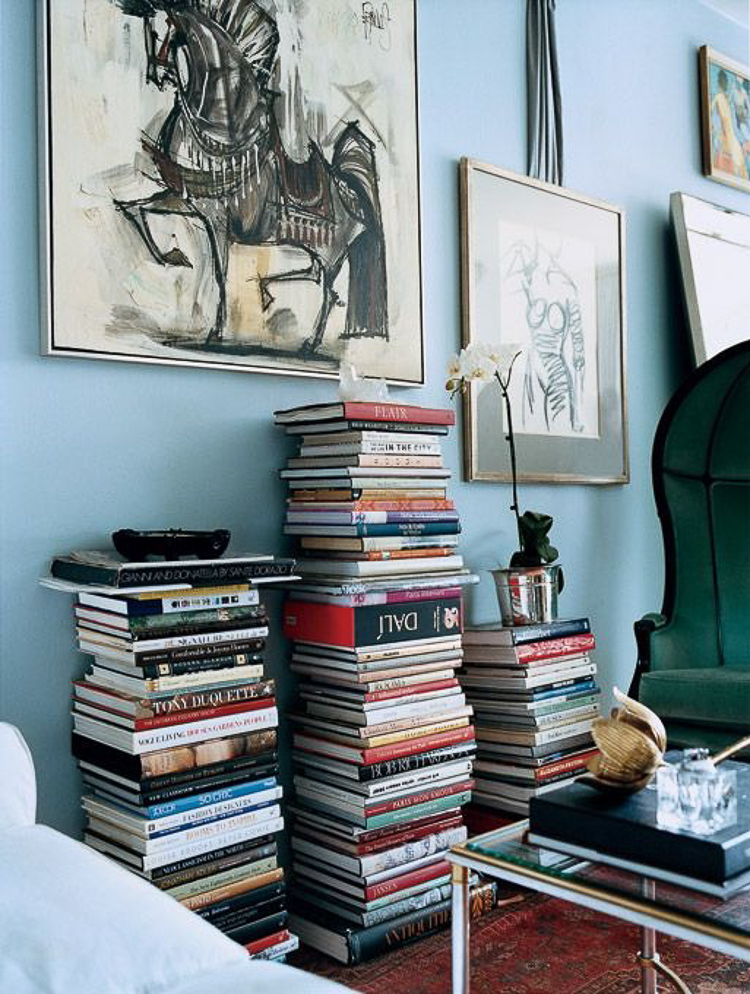 Design Ryan Korban via Brides.com via Domino
Also love the way these oversized books were stacked to create a side table.  How clever, right?!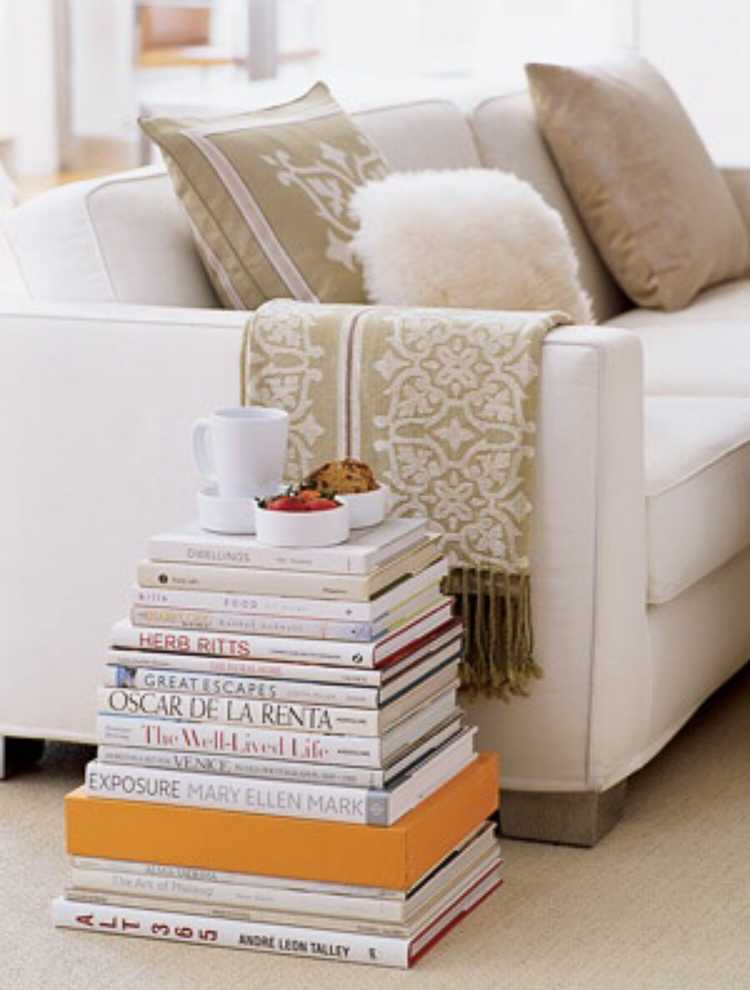 Via The Nest – photo by Ellen Silverman
Love the way coffee table books were stacked on this table for a dramatic effect.
Via Sabon Home
So whether you are decorating your coffee table, console table, bar cart, or some other piece of furniture, shelf, a tray or just making a beautiful stack on the floor, remember that the coffee table book can have so many uses in so many places in home design!

When picking out coffee table books I look for books that are at least 9-10″ minimum in length so that they carry some weight and mass and so that they are large enough to put a decent size accessory on.  You never want your accessory to swallow your book so that the book gets lost in your design.  And, when I stack my books I like the graduation from the bottom up to be no more than 1-2″ smaller than the book below it…if the book or books on top are a lot smaller than the one below it (without that nice, even graduation), it ends up looking more like an afterthought than a well thought out design.
Here are a few of my favorite books that I personally use and that I've got my eye on as my decorating budget allows.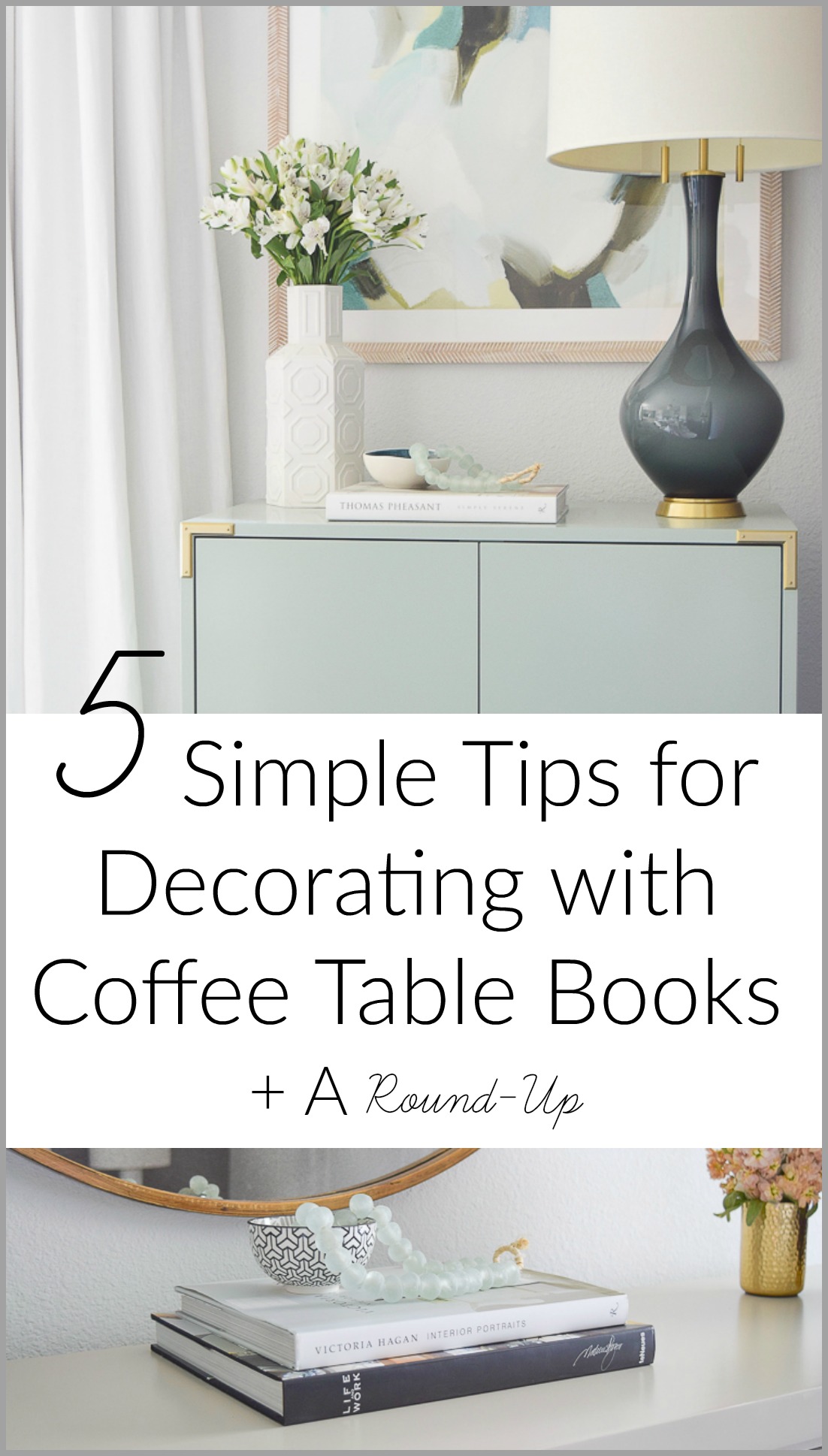 I hope you've enjoyed my coffee table book round up and my simple tips!  If so, I hope you'll subscribe to the blog for weekly updates from ZDesign At Home!  Thanks for stopping in and you can do that here :).


Accessories

Art & Mirrors

Lighting

Rug & Furniture

*Some similar items linked