Adding Spring To Our New Home
Hi and happy spring, well, almost spring, right?! We have about a week to go and we'll be there…I can't wait! Spring is always my favorite time of year for decorating, I'm sure you've heard me talk about that before. I love this time of refreshing and renewing from a clean slate and today I'm excited to share with you how I'm adding spring to our new home!
This post was sponsored by Joss & Main, one of my all time favorite brands and contains affiliate links. Please find my full disclosure policy here.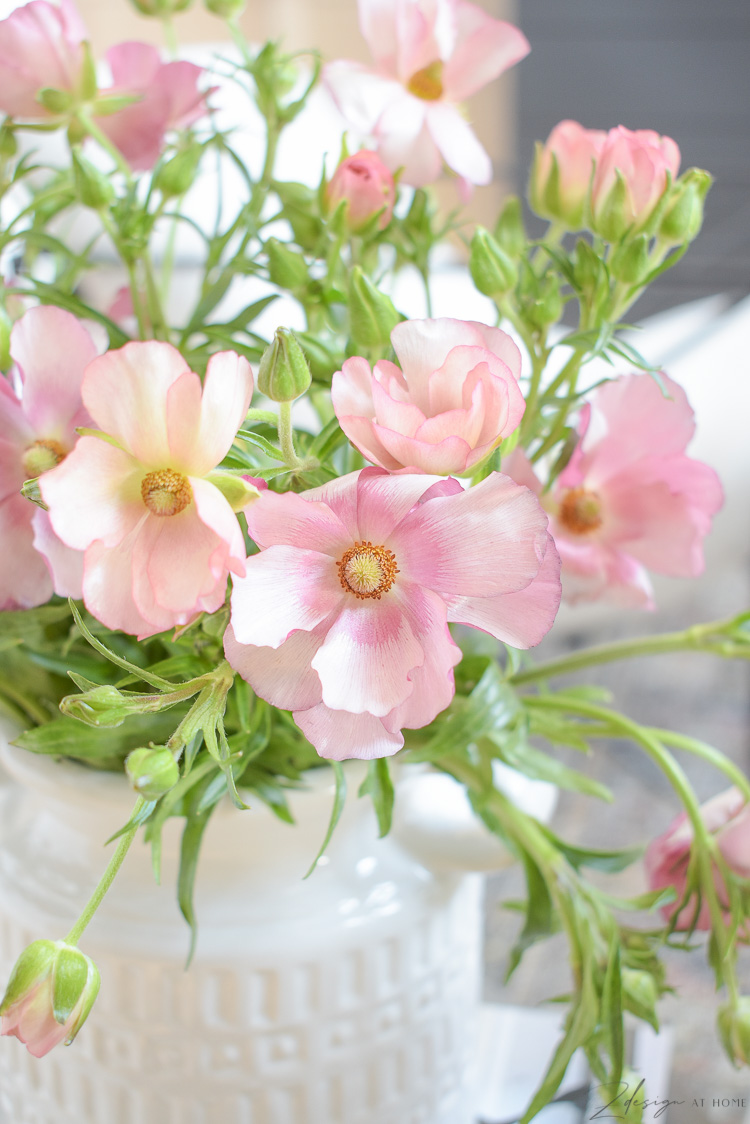 Fresh blooms are always my favorite and so is a new vessel or vase or jug to put them in and, adding spring to our new home this year has been so fun with a few new pieces like that from Joss & Main! With Joss & Main's Spring Edit collection, where every piece is designed to mix & match effortlessly, it was so easy to find new pieces that fit right into my existing decor to give my space that inspiring spring refresh we are all looking for!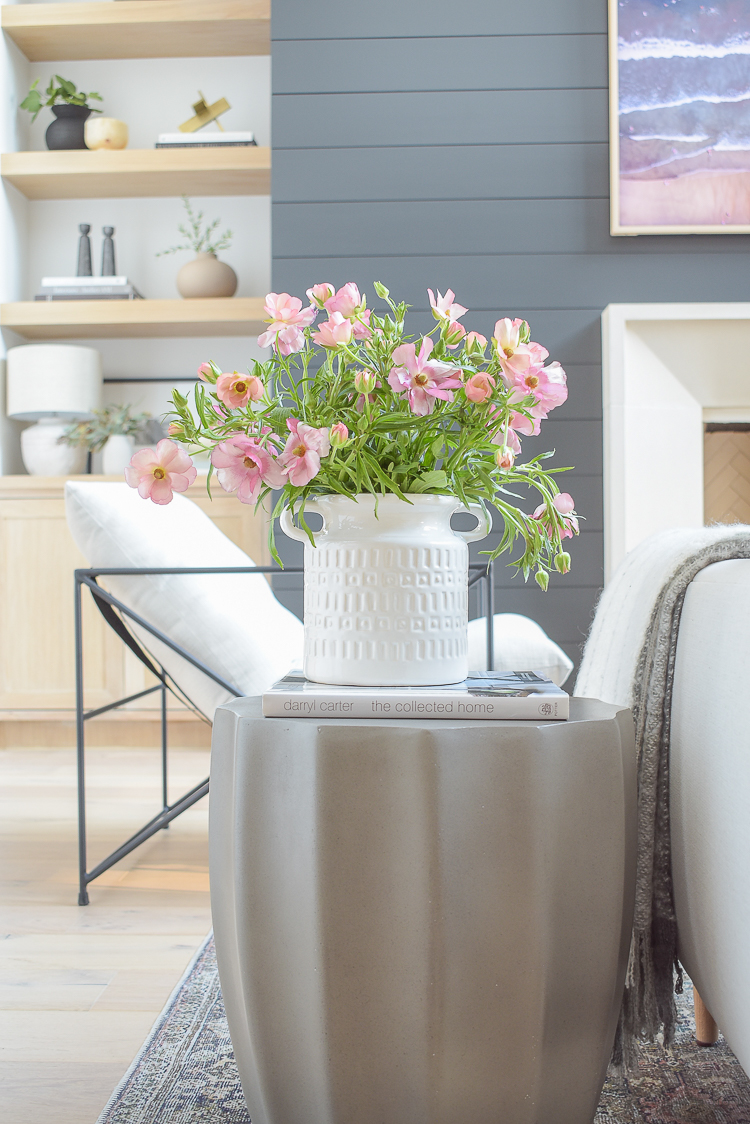 One thing I've learned as my style has evolved over the years is that spring updates don't always have to be all about traditional spring decor. Just a simple refresh of a few things you love, whether you are just moving existing things around the house or adding a few new pieces like this abstract concrete side table from Joss & Main, can be all you need to make your space feel fresh and new for spring!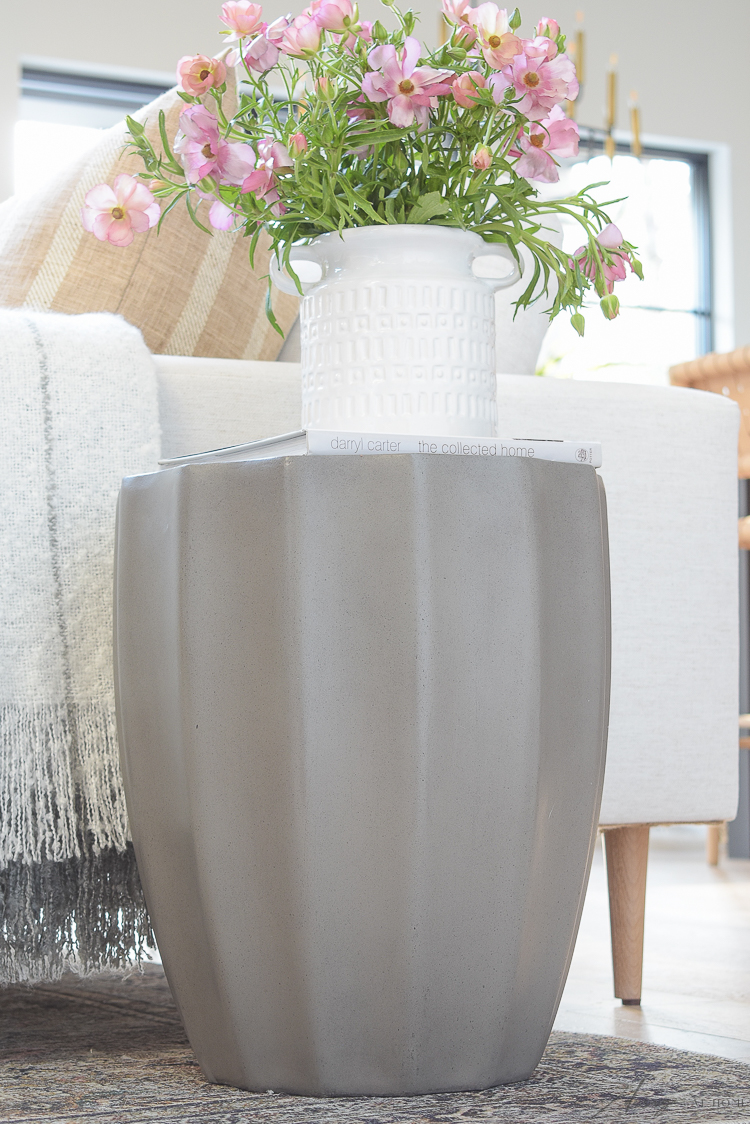 This white vessel is the perfect pairing with spring flowers or a plant.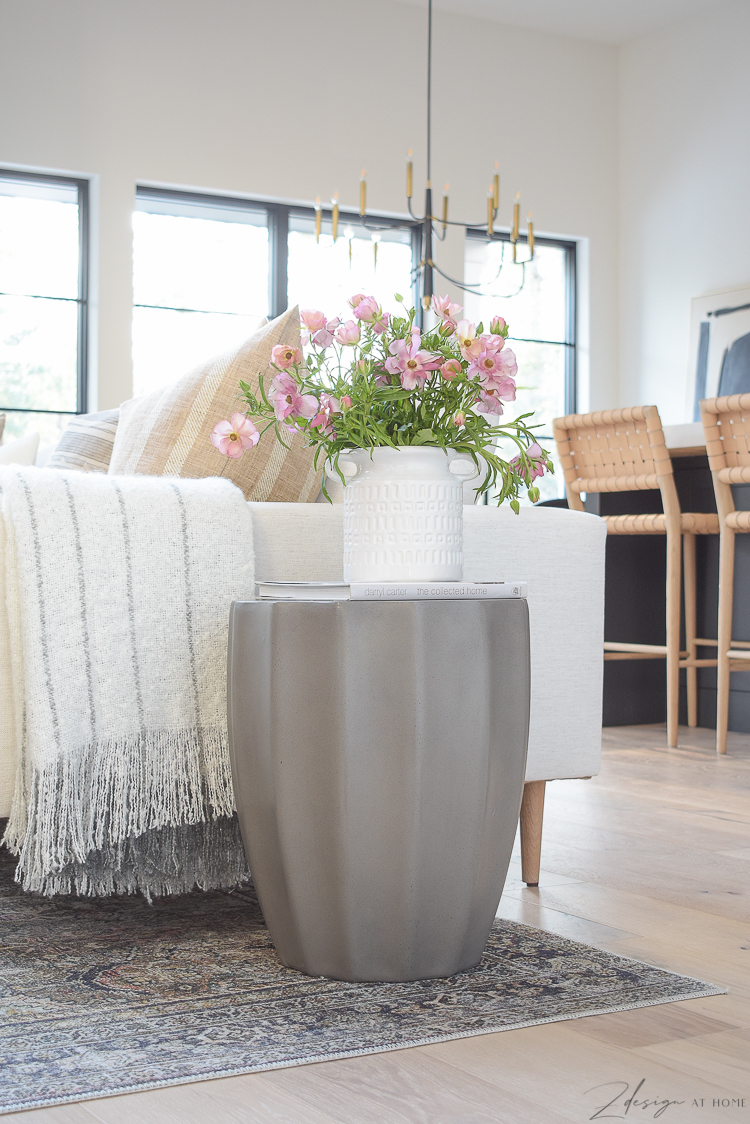 I really love the pattern and texture and how it shows off my fresh blooms.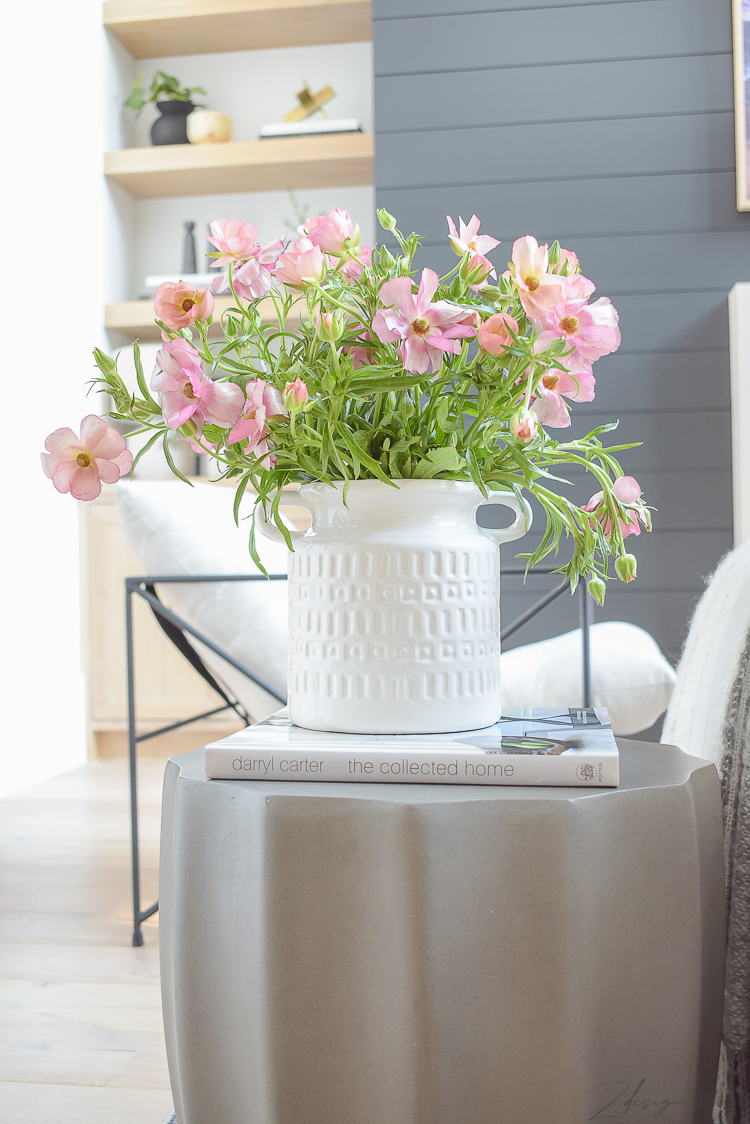 8 home trends made the cut this year for Joss & Main's Spring Edit and I was so excited to see that one of them is artful lighting! I needed a small lamp for the space at the bottom of my book shelves and this petite concrete chalky white table lamp hit the spot.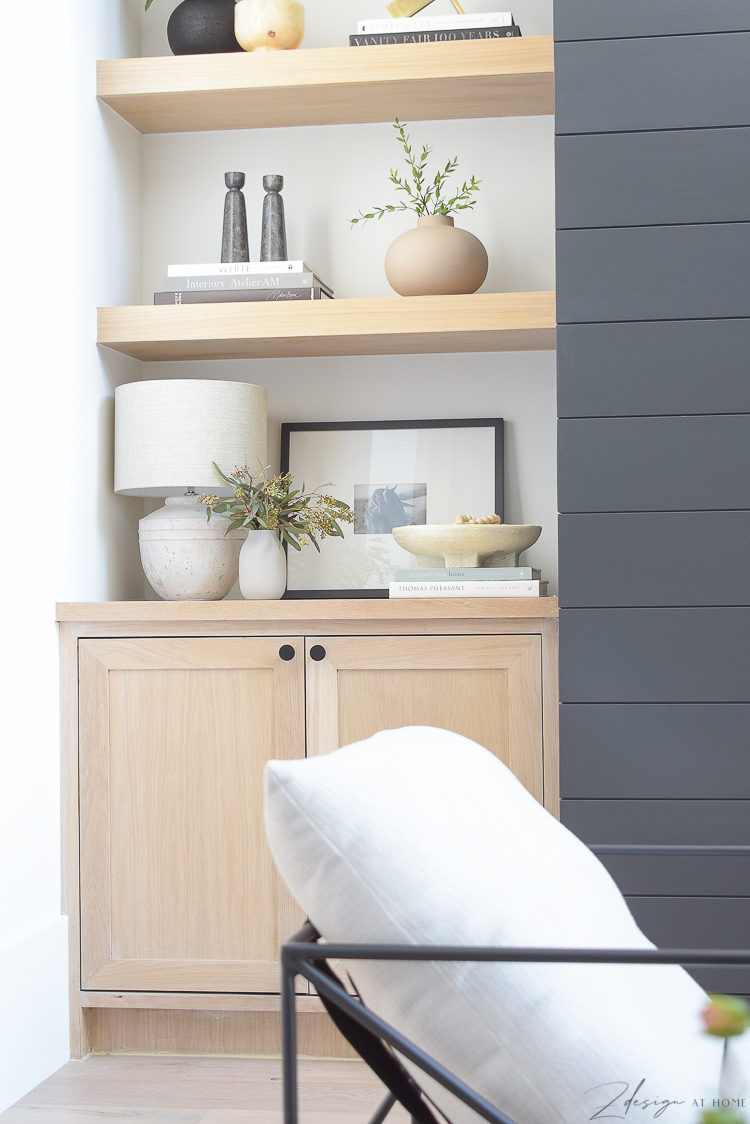 I love the linen shade and the texture on this lamp. It's so current and timeless all at the same time.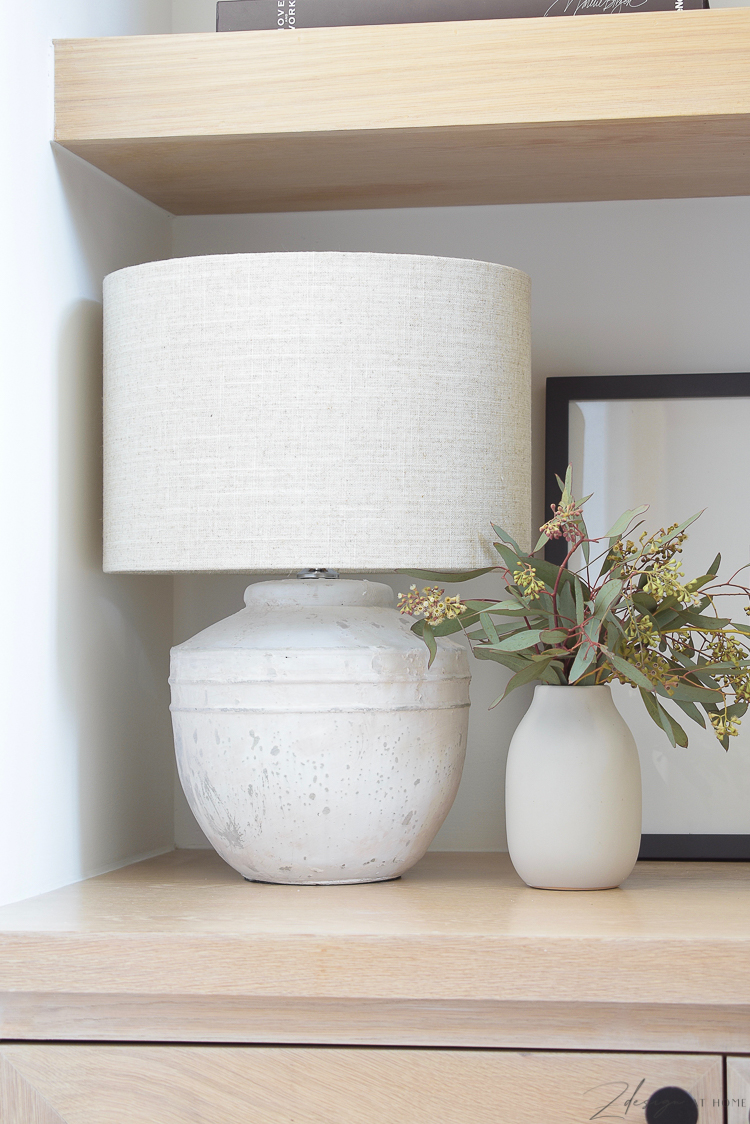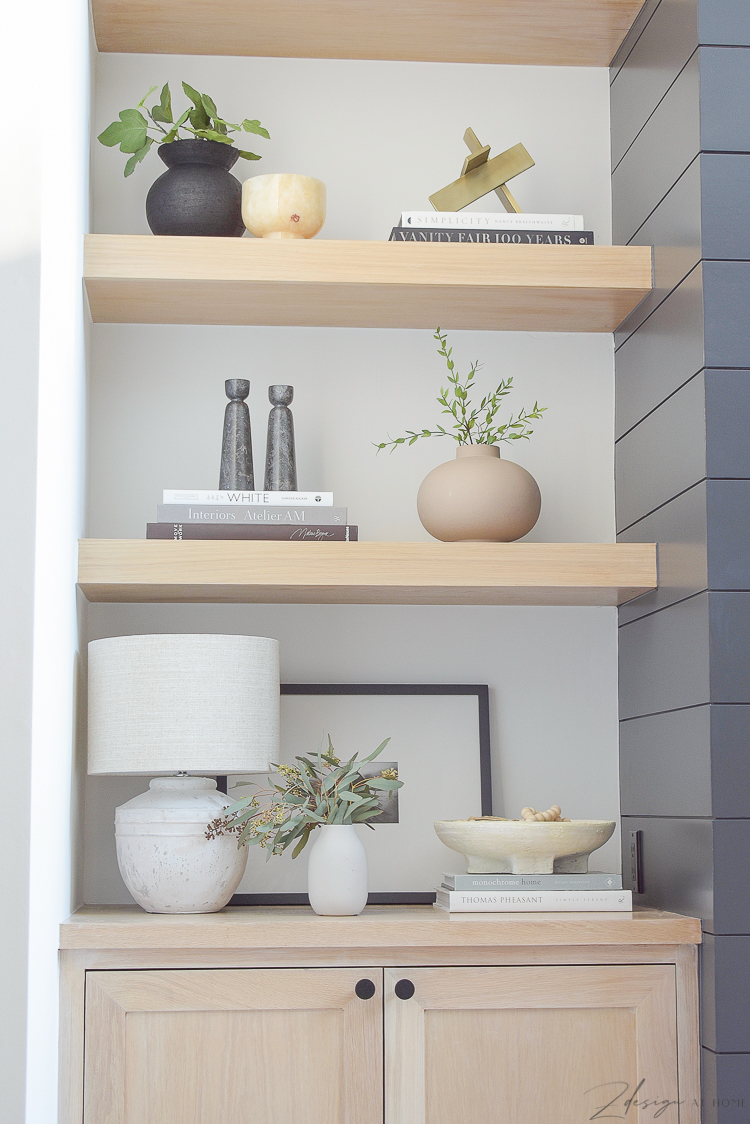 I also love how just ten pieces from Joss & Main's Spring Edit can create hundreds of looks…it really makes decorating your home for spring or any season so much easier!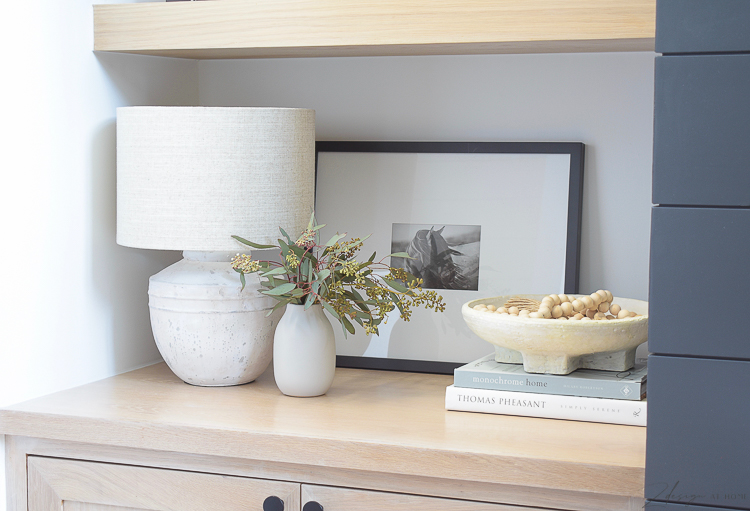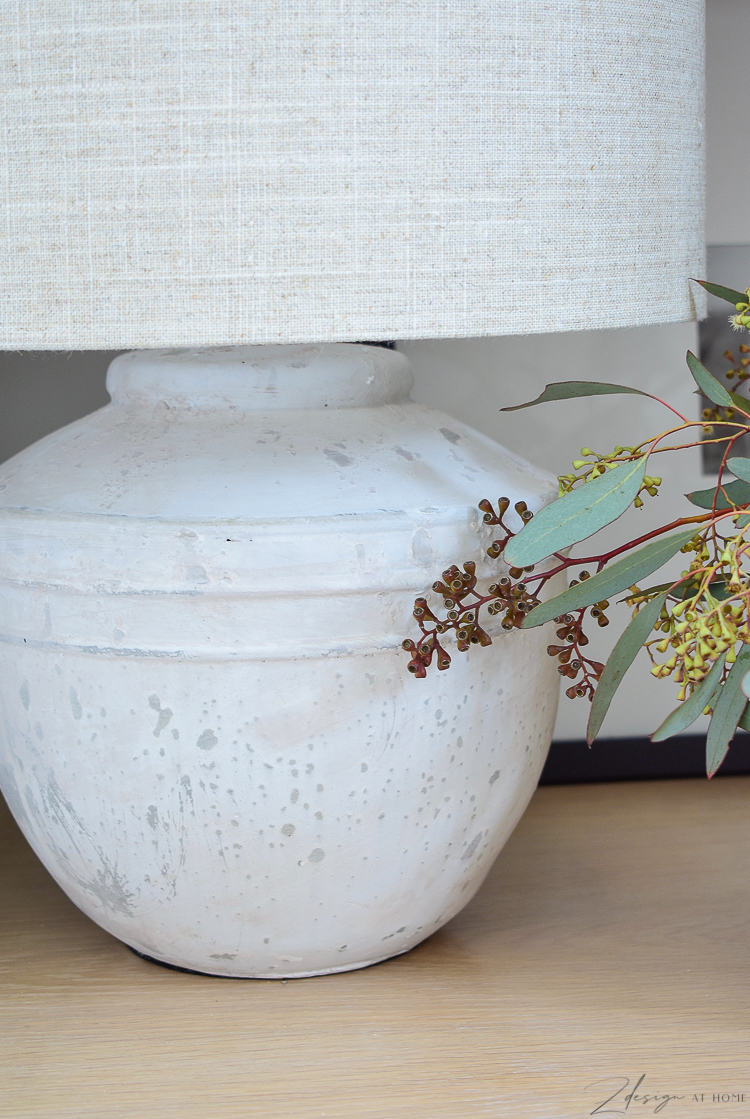 I'm really so in love with this light, airy look on my bookshelves right now with all of the texture for spring that the lamp created!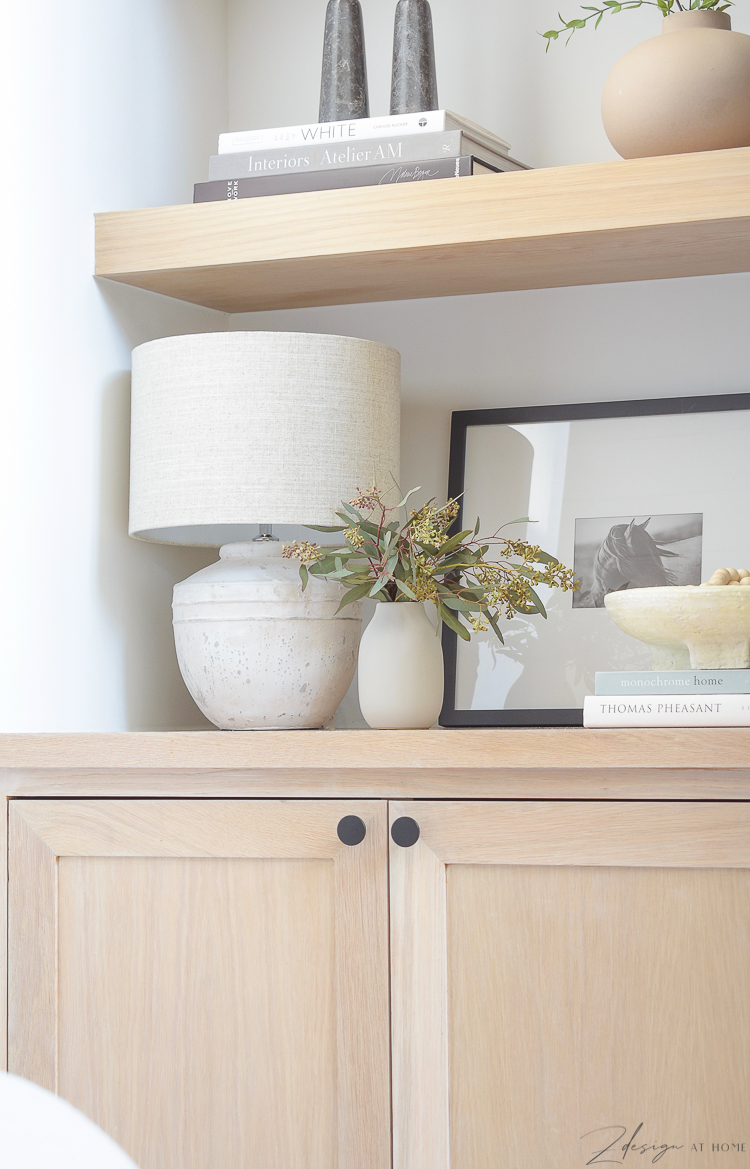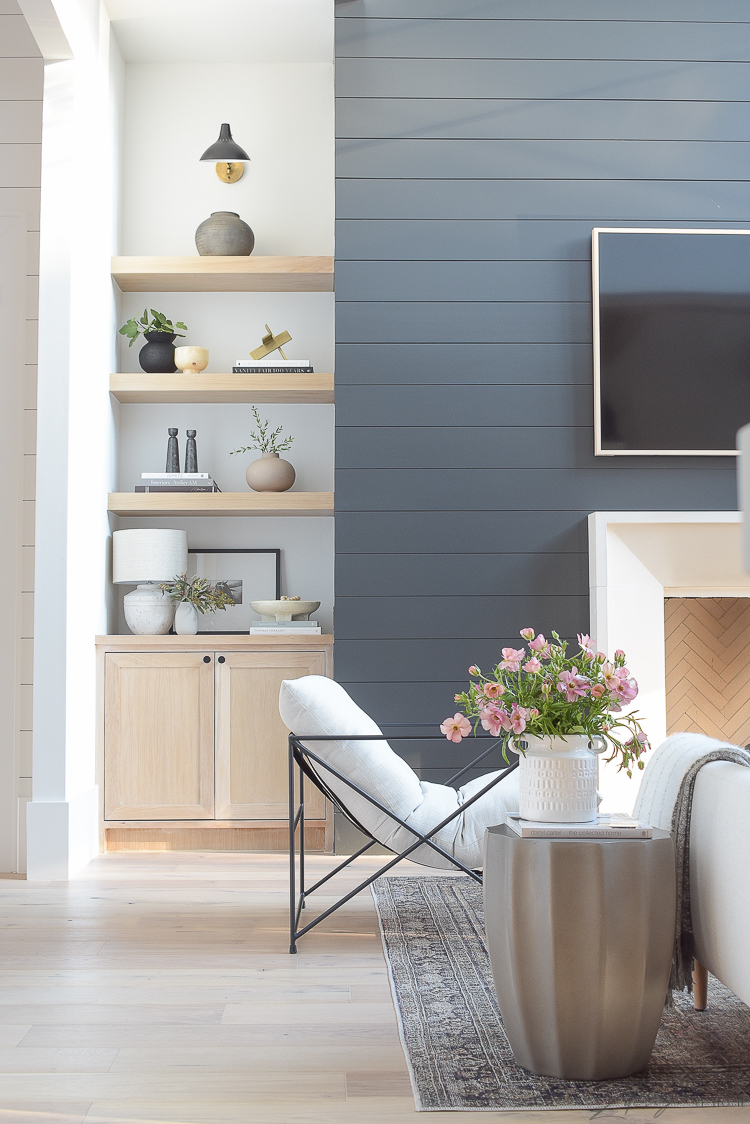 Moving on to my bathroom, I also added a couple of new pieces in here for spring. I'm trying to get this space finished up to do a full reveal soon for you guys! Other than completing this space just now beside the tub, I'm still waiting on the automated window shade and just need to finish styling the vanity!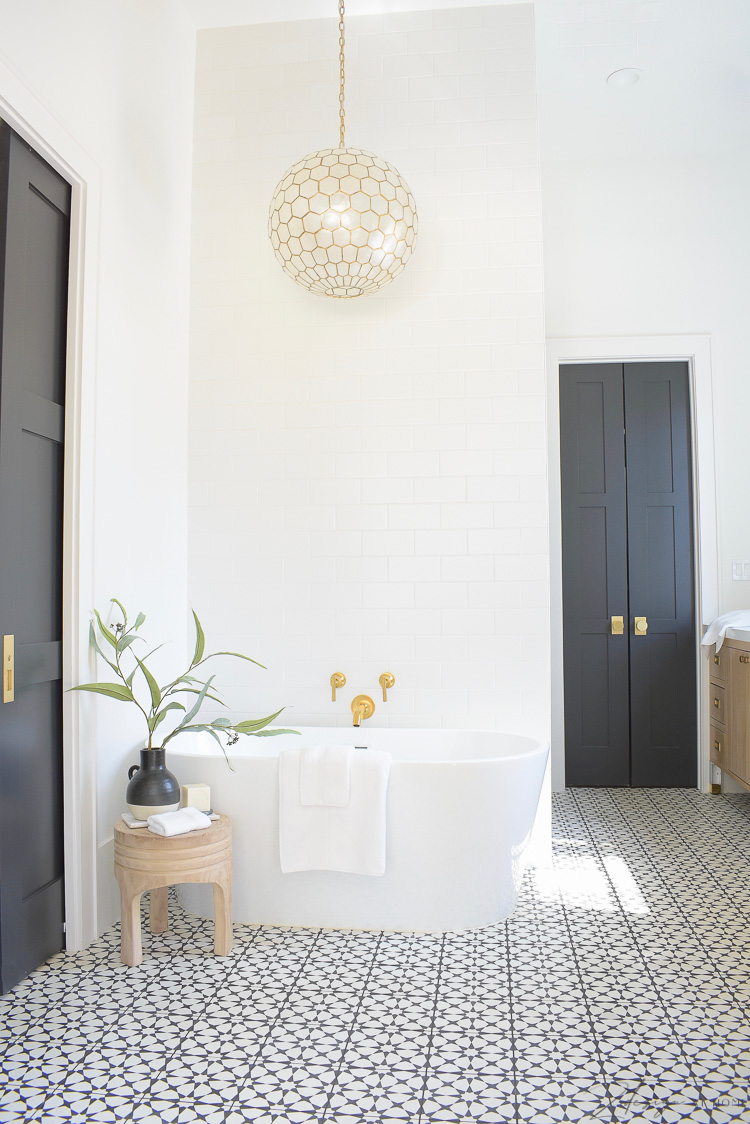 I had been going out of my mind trying to find a stool for beside my tub as it seemed they were either all the wrong color (clashed really bad with my white oak cabinets) or they were super expensive so when I saw this Joss & Main decorative wood stool from their Spring Edit I knew it was the one! The light wood fits perfectly into any decor style and I can also move it around the house as needed – love it when pieces are super versatile like that!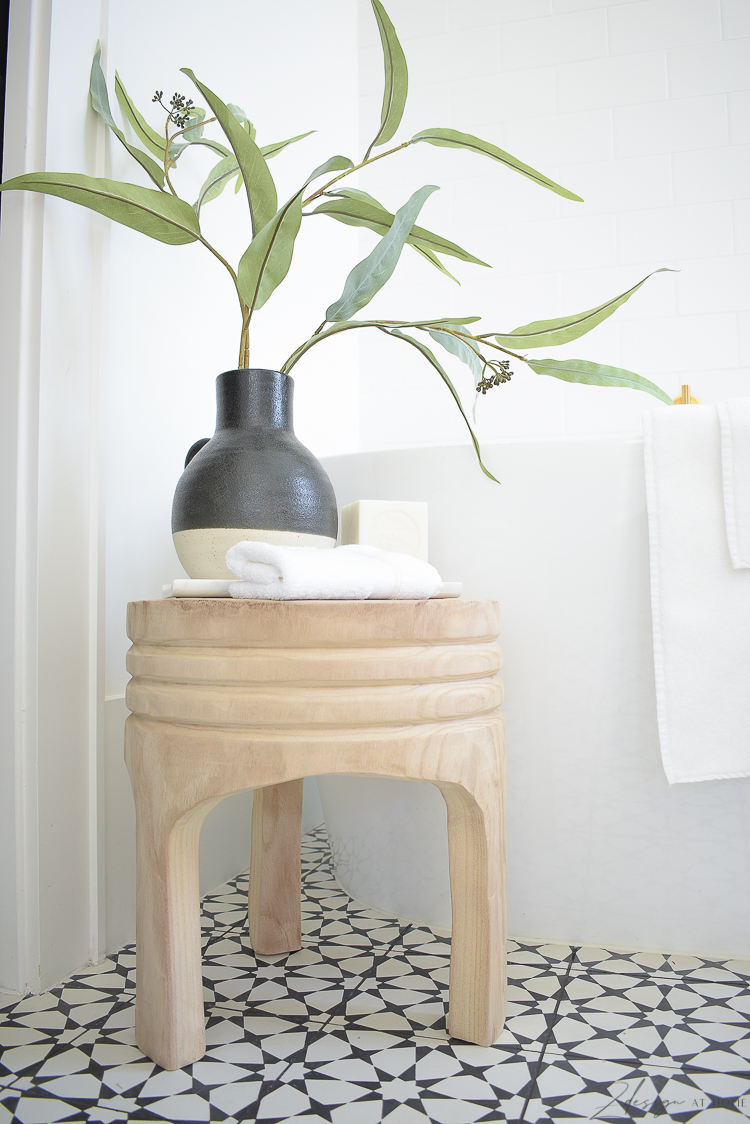 Remember what I said about not everything needing to be traditional "spring" decor? I really love this black pottery this black pottery two-tone vase and knew it would be perfect here for spring with a bright green stem in it that would bring some life and color to this space for the season.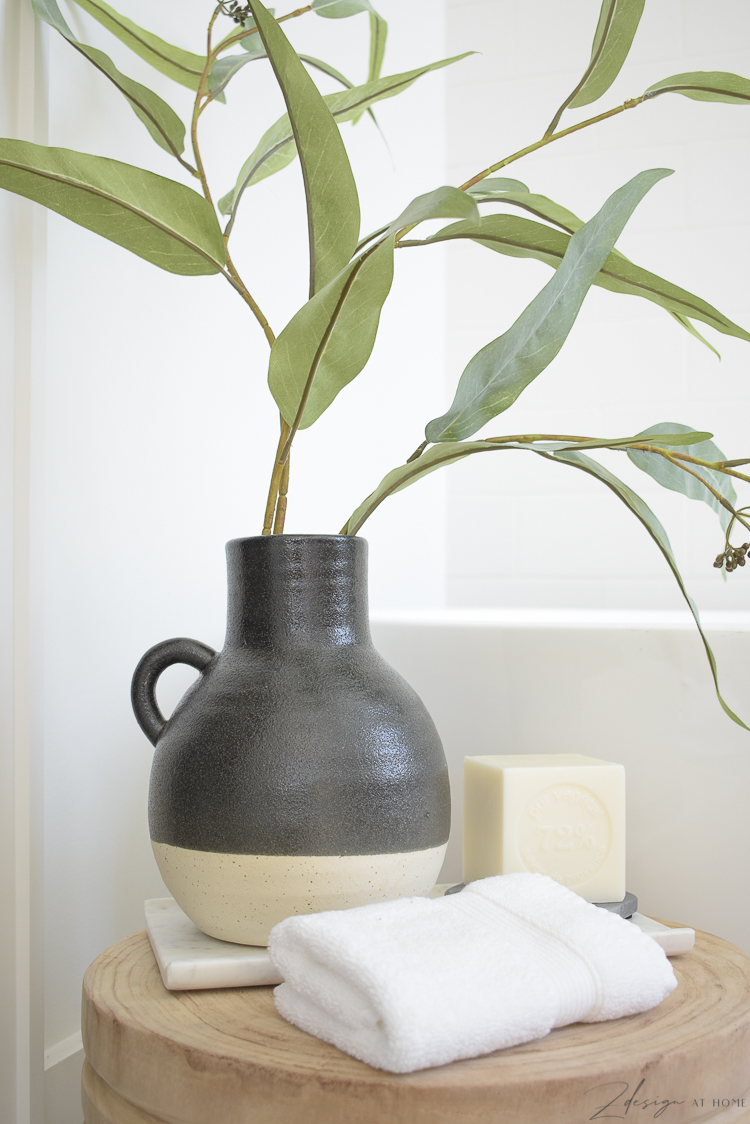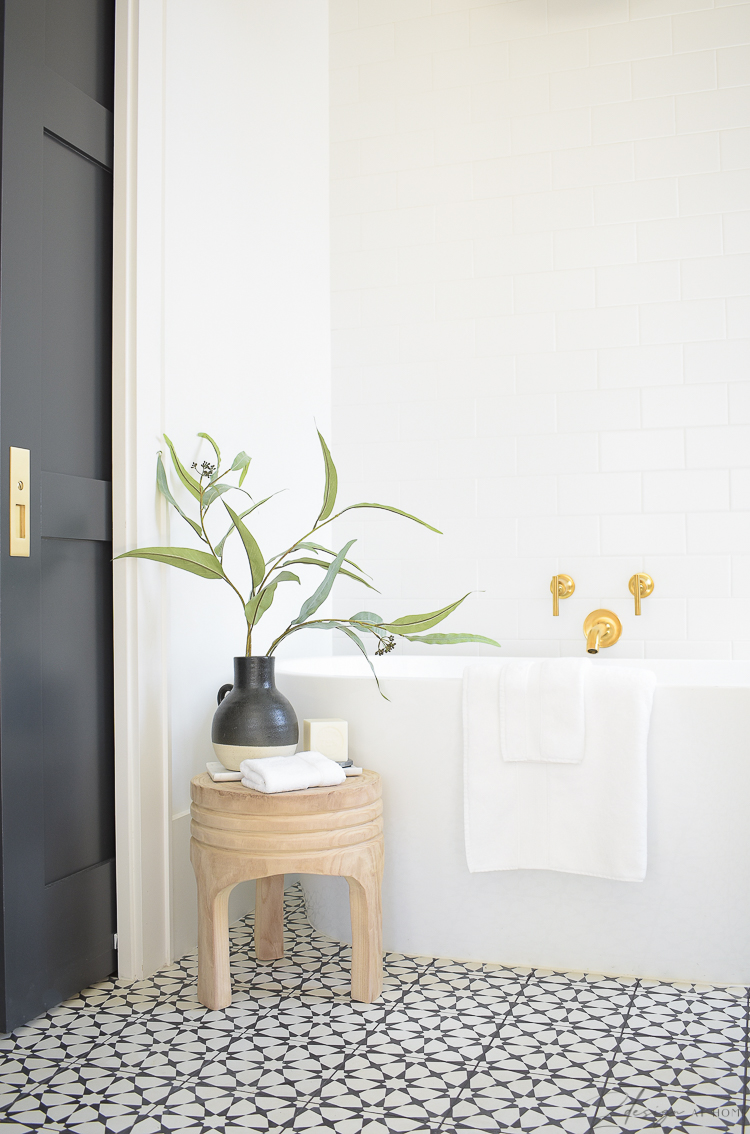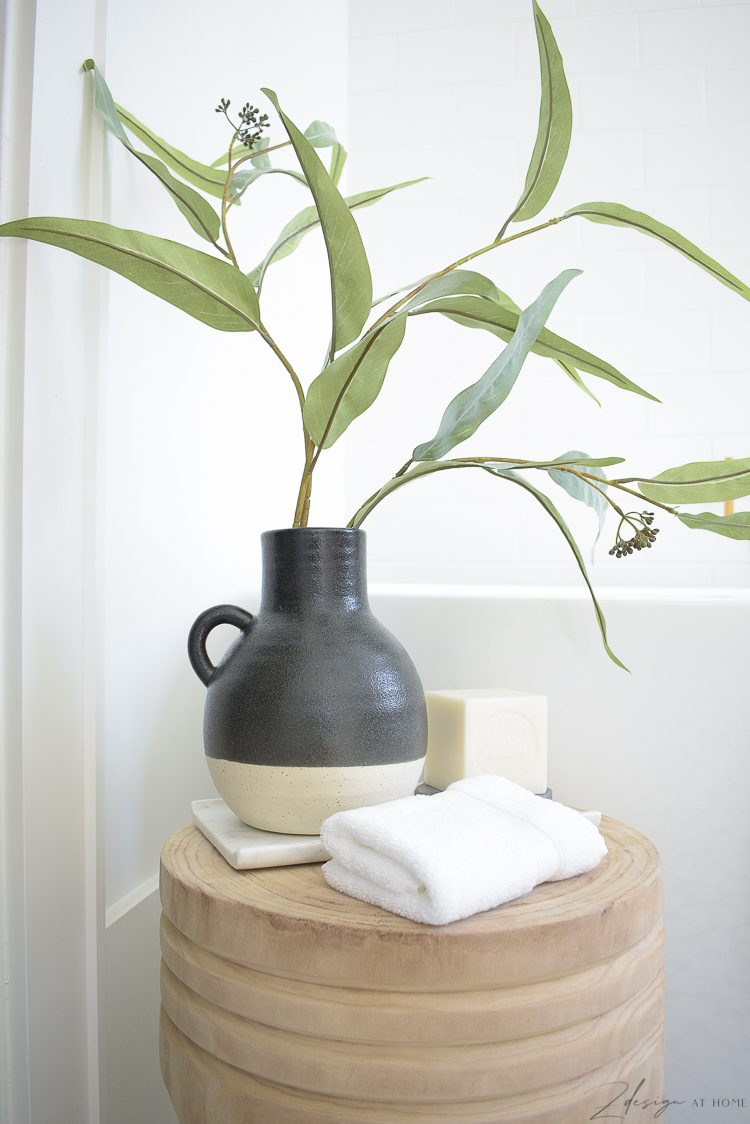 I also ordered this outdoor concrete coffee table from the Spring Edit for our outdoor space and can't wait to receive it soon!

I hope you've enjoyed this post about adding spring to our new home and remember, any pieces you love whether considered traditional spring or not, can give your home the updates you desire for spring as long as they speak to your home decor loving soul as a fresh new start to the season!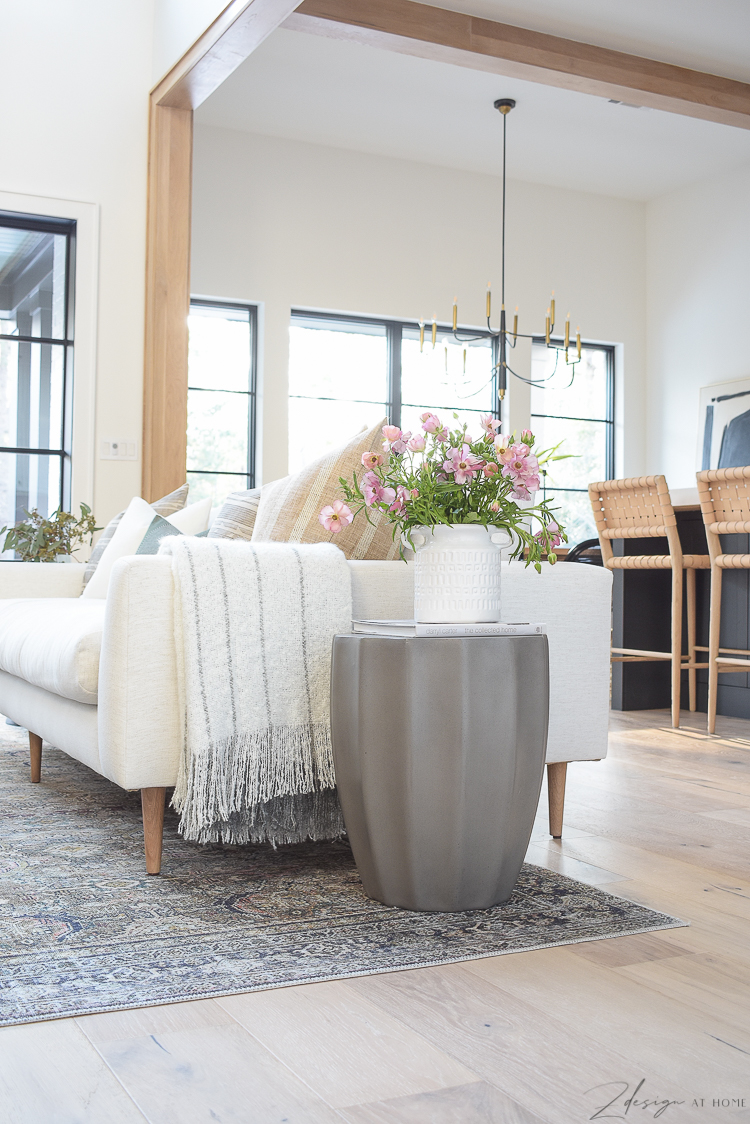 Check out the rest of my picks from Joss & Main's Spring Edit below and remember everything always ships fast and free – that's always the best part, right?! Happy, happy spring, my friends, and as always thank you for stopping by!!!

Joss & Main Spring Edit Picks

Let's stay connected…
Pinterest | Facebook | Instagram | Linkedin