New Year New Rug + How I Organized My Christmas Decor
Happy New Year! We were away from home for almost two weeks over the holidays so I'm a little late to the party on sharing How I Organized My Christmas Decor but thankfully I am finally feeling a little caught up! Additionally, it's a New Year and I have a New Rug that I'm dying to share with you!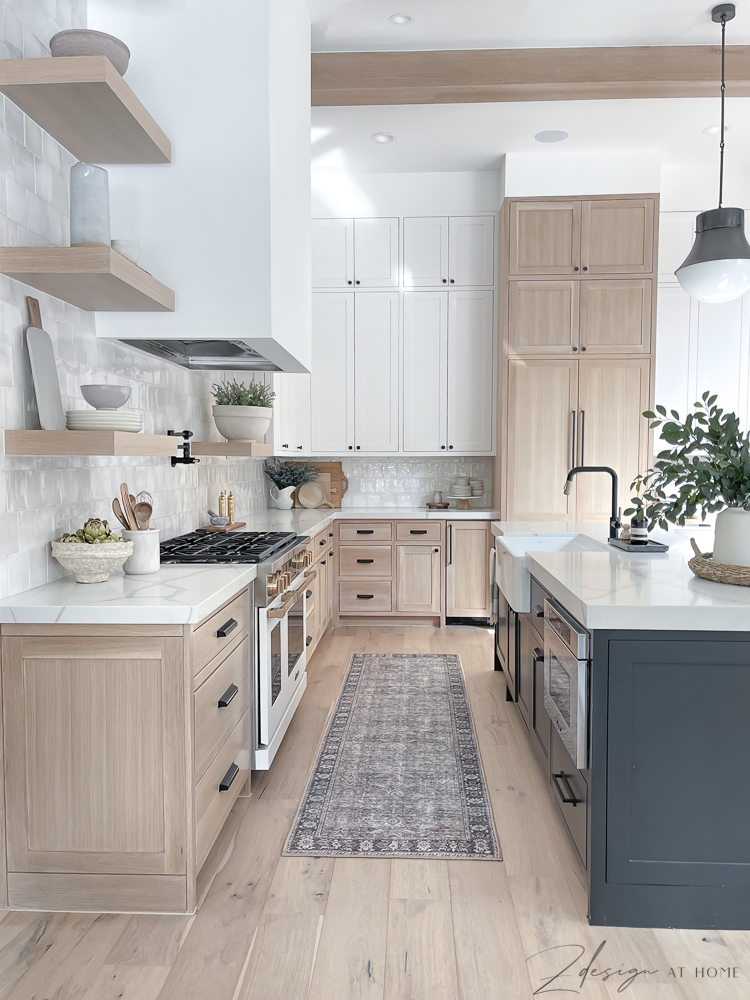 This post was done in partnership with Walmart, a brand I love however all product selections, styling and images are my own. Please find my full disclosure policy here.
First let's just hop right to the good stuff…a new rug (runner) in our kitchen! Since we moved in a year ago now I have been looking for the perfect runner for my kitchen and I absolutely found it at Walmart. The Loloi II Winter Gray/Charcoal Area Rug was the perfect one without fail. It's the same brand/materail as the one in my living room but a different color and pattern. This one is very subtle and muted, which is exactly what I needed since I have three cabinet colors in my kitchen.
As you can see the pattern and color is great if you are looking for a neutral rug with style and personality! The pile is low so it's perfect for a kitchen. One thing I will say (and forgot to do when I ordered the rug) is to order a rug pad to go under it.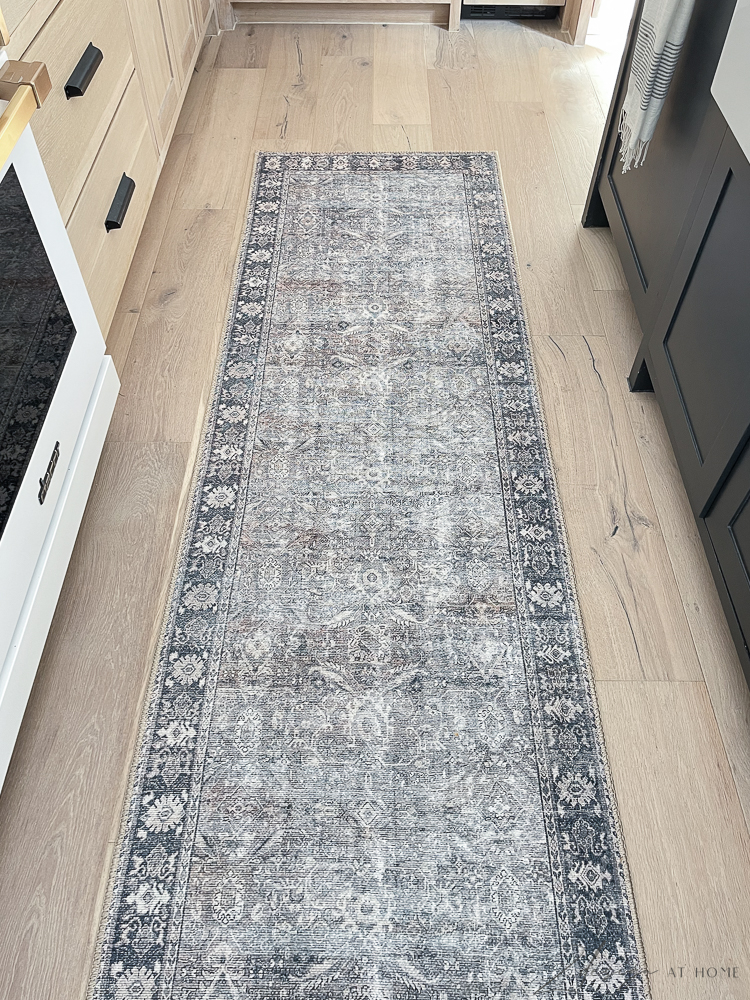 I really love the way this rug is bound and the pattern, and I also love that it arrived in two days and that the shipping was free!
I also snagged this sleek, modern candle from Walmart – I feel like every time I turn around I'm buying a Walmart candle but that's because they have so many great ones. I love how understated and modern this one is and that I'll be able to use the vessel for something else once the candle itself is gone. It's the Chesapeake Bay Candle Minimalist Collection – Sheer Jasmine and it smells amazing!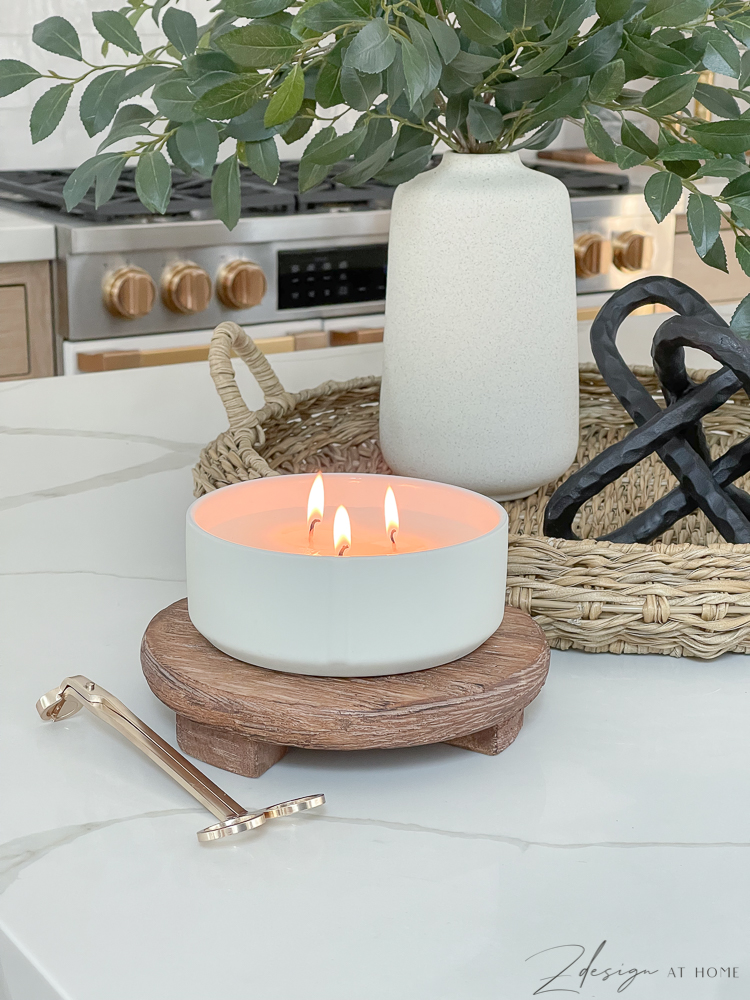 We didn't return from Christmas vacation until almost New Year's Day so I was running way behind this year on getting my Christmas decor down but, this year was going to be different in regard to packing it away! I had never really organized my Christmas decor the way I wanted it…it was ok but not organized like it should have been so I set out this year to start getting organized in this department! This isn't all of my Christmas decor but this was a good start to getting me organized this year…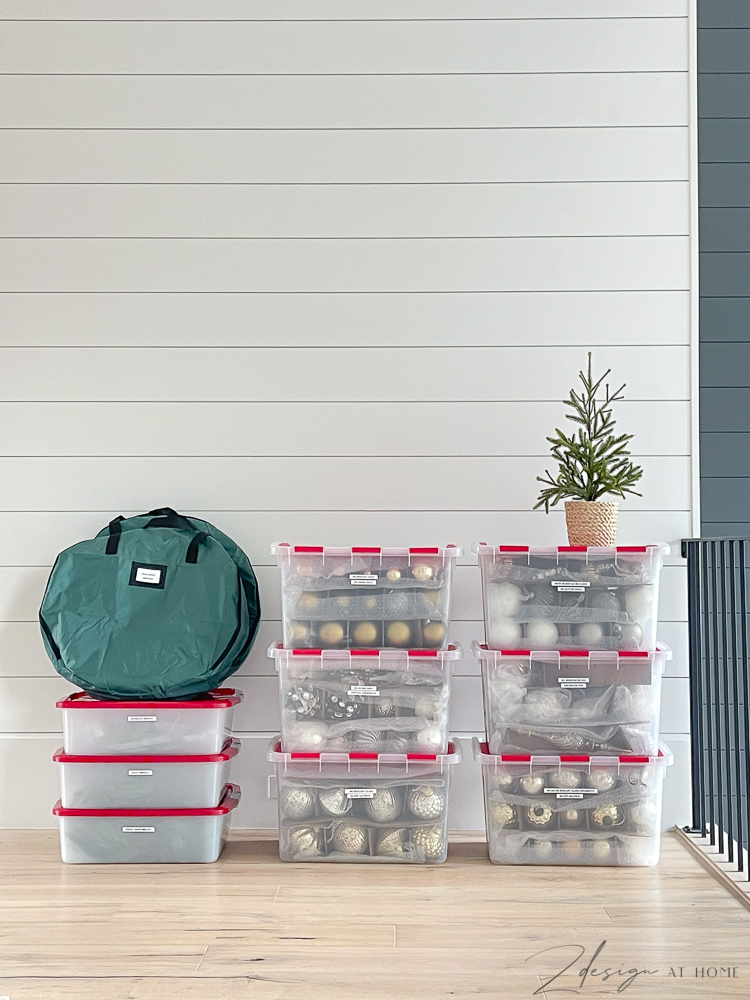 My favorite thing of course were these stackable ornament organizers that give you 3 rows of ornament storage per container and they have adjustable organizer inserts for different sized ornaments, and they came in a set of 6, 12 & 18. Something to note is that on some of my nicer ornaments I also like to add a layer of bubble wrap in between, on top, and on bottom of my ornaments for extra protection.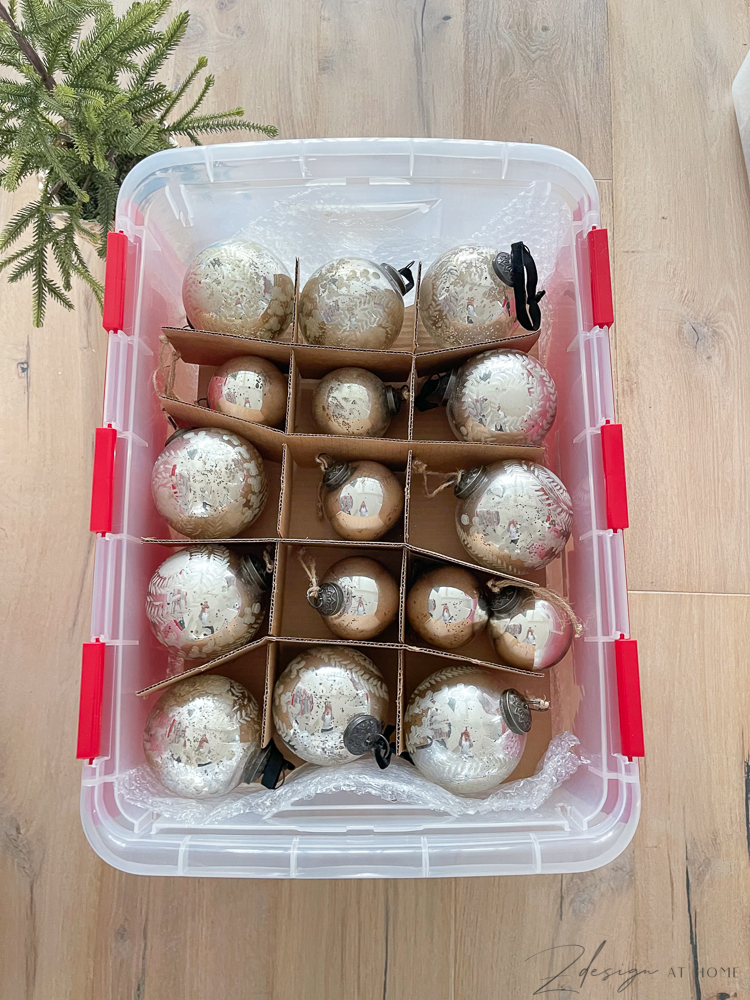 I love the top on these because the way it opens and closes makes these ornament organizers not only easy to stack, but easy to riffle around inside and find what you are looking for without the lid falling on the floor or getting in your way.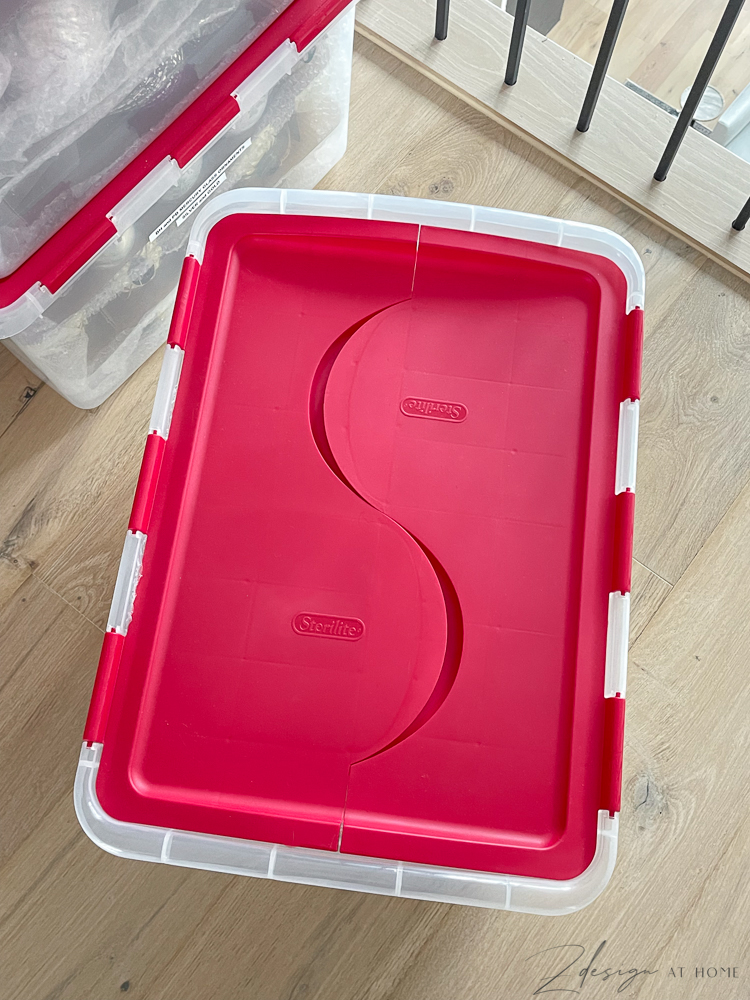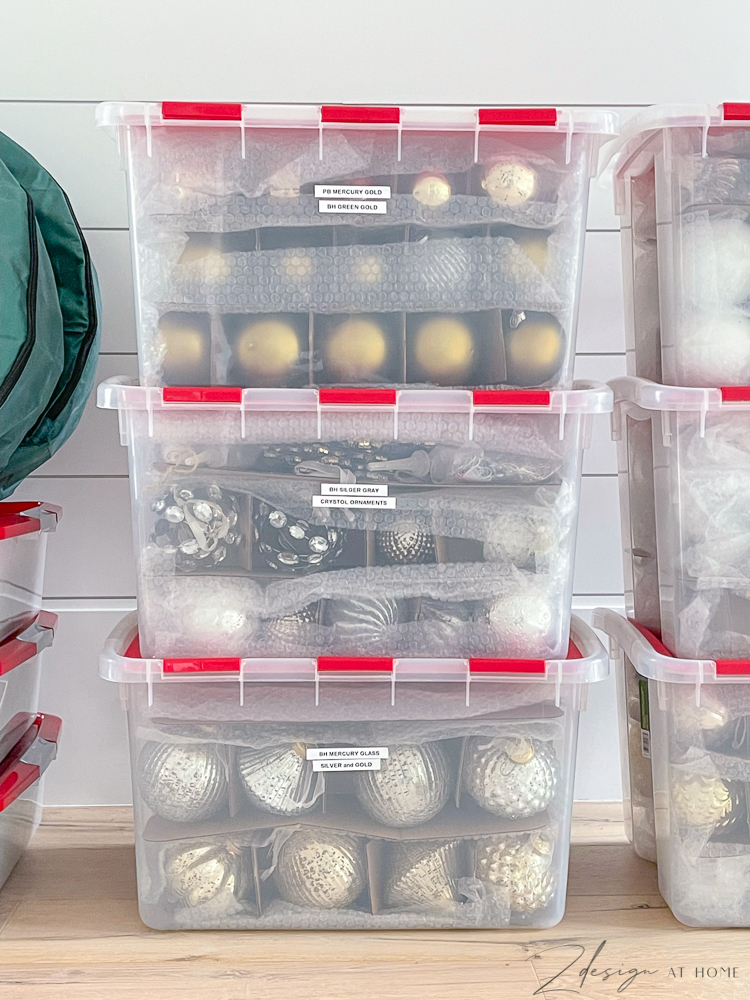 You can also see here that I labeled my ornament organizers with my new label maker from Walmart. I haven't been able to find mine since we moved into this house so knew it was time to pick up a new one – I chose this one and it has been perfect for those organizing projects around the house we all do.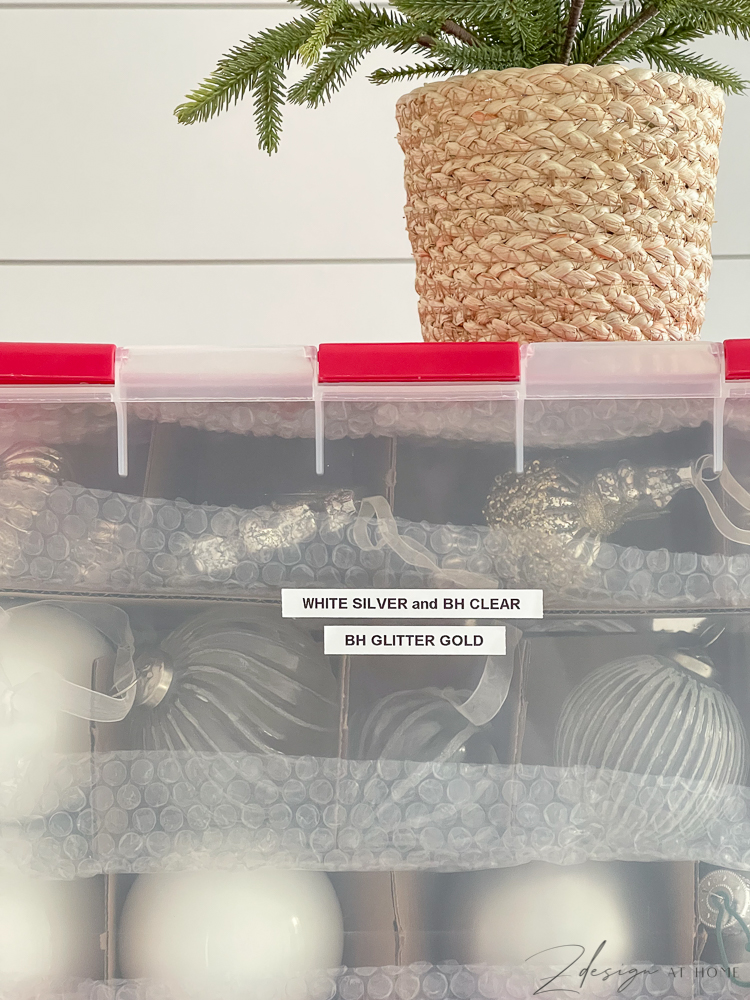 Next up were these fabulous wreath containers that have a lid that locks. I LOVE these and wish I had bought more (and I will) but for now this works plus I bought some soft sided wreath containers for overflow – guess I didn't realize how many wreaths I had!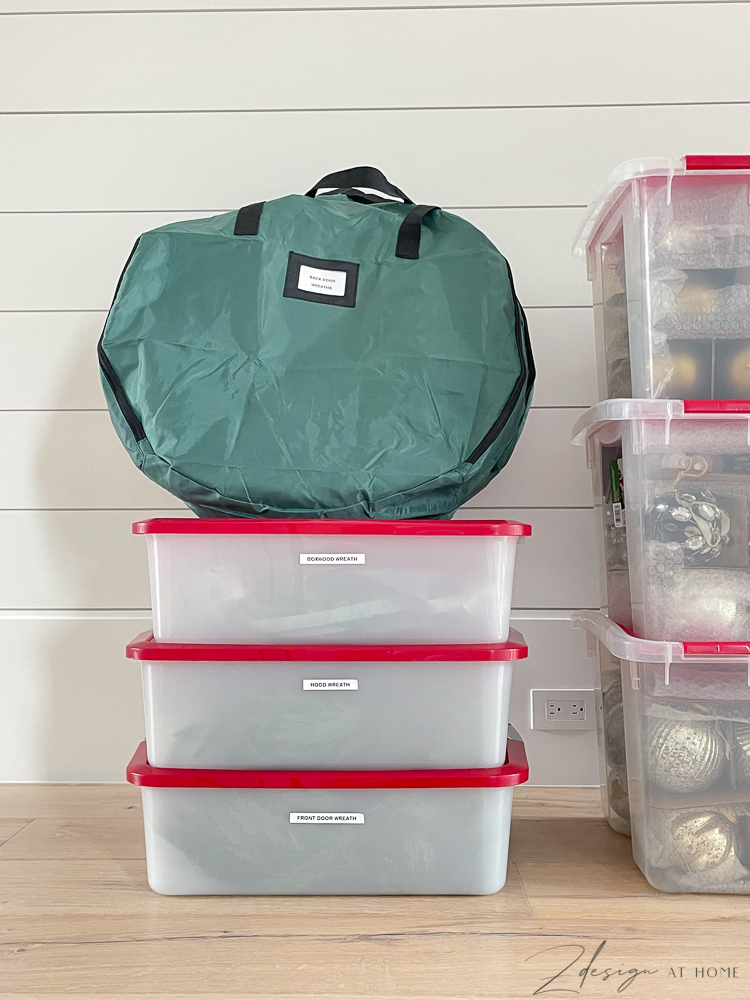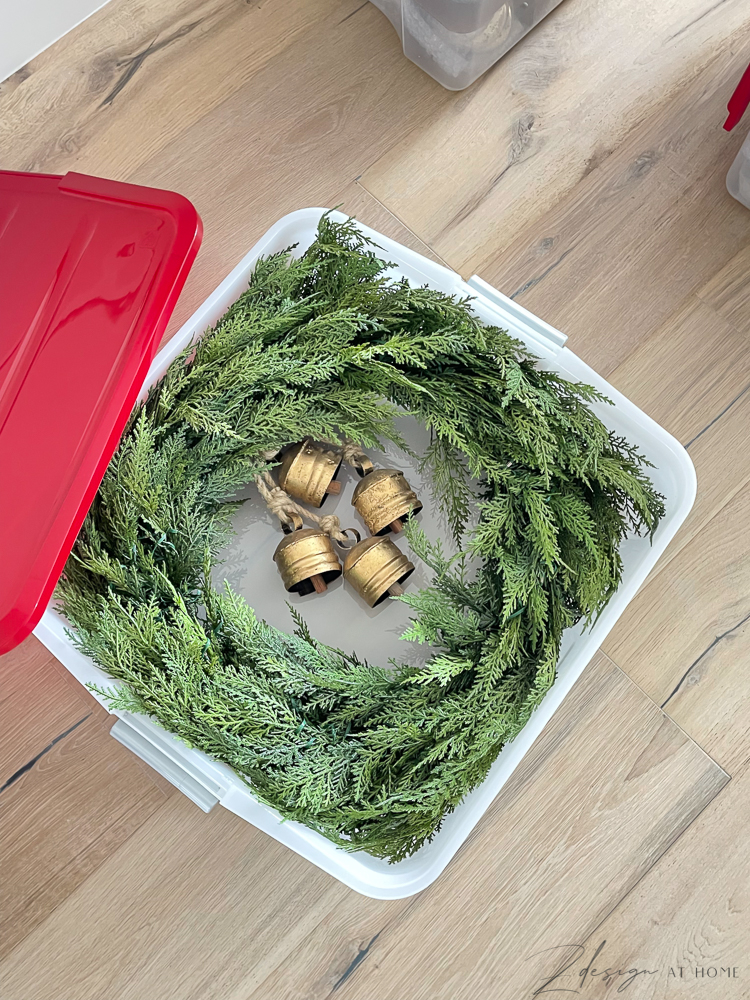 Love the lids that lock – wreaths can be hard to contain so a container with a lid that locks is perfect to help keep the wreath corralled and I am so happy I bought them!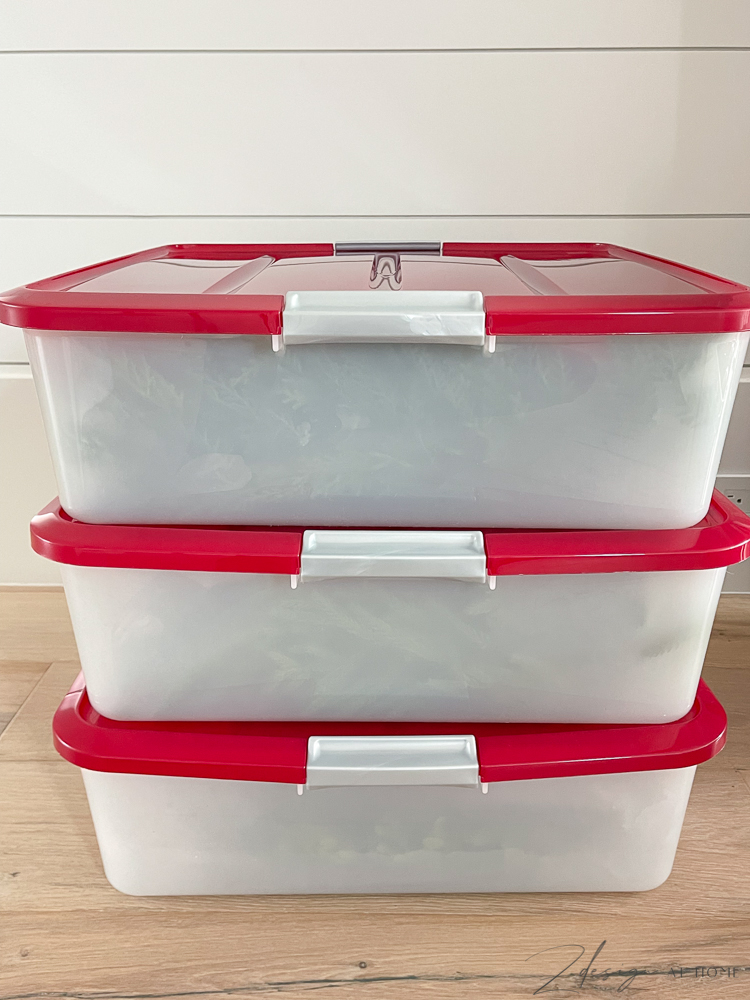 I used my label maker on the wreath containers as well…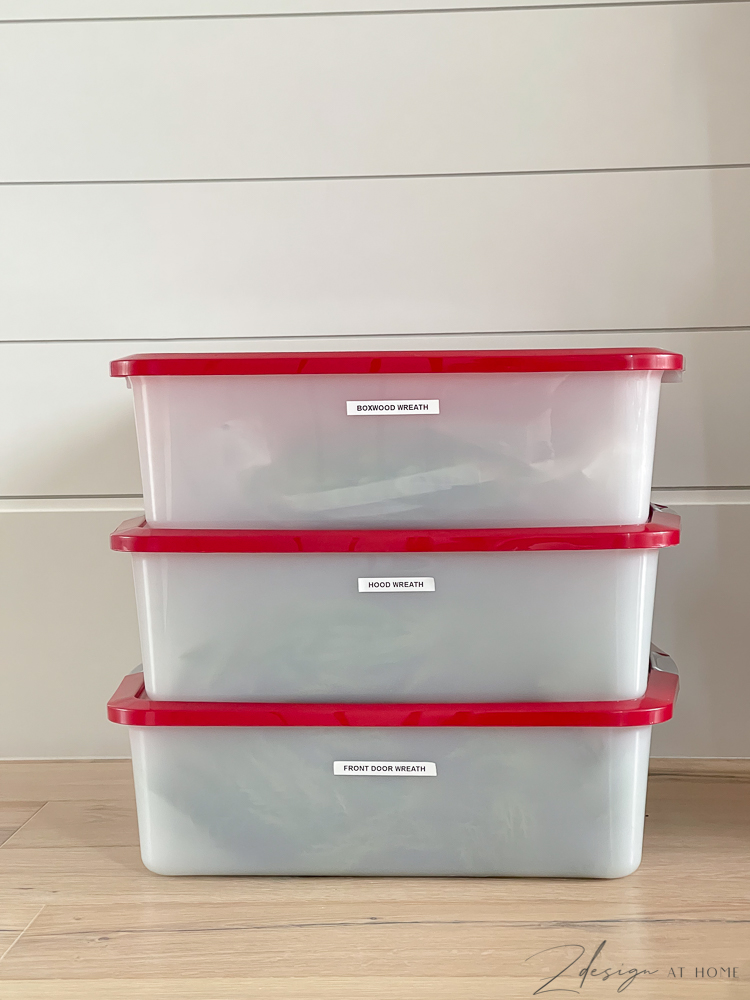 Also got these soft sided wreath containers with handles and a spot for your label. These are great for oversized items or if you want to store two wreaths in one bag because they are roomy. I stored both of my back door wreaths from Walmart in one of these.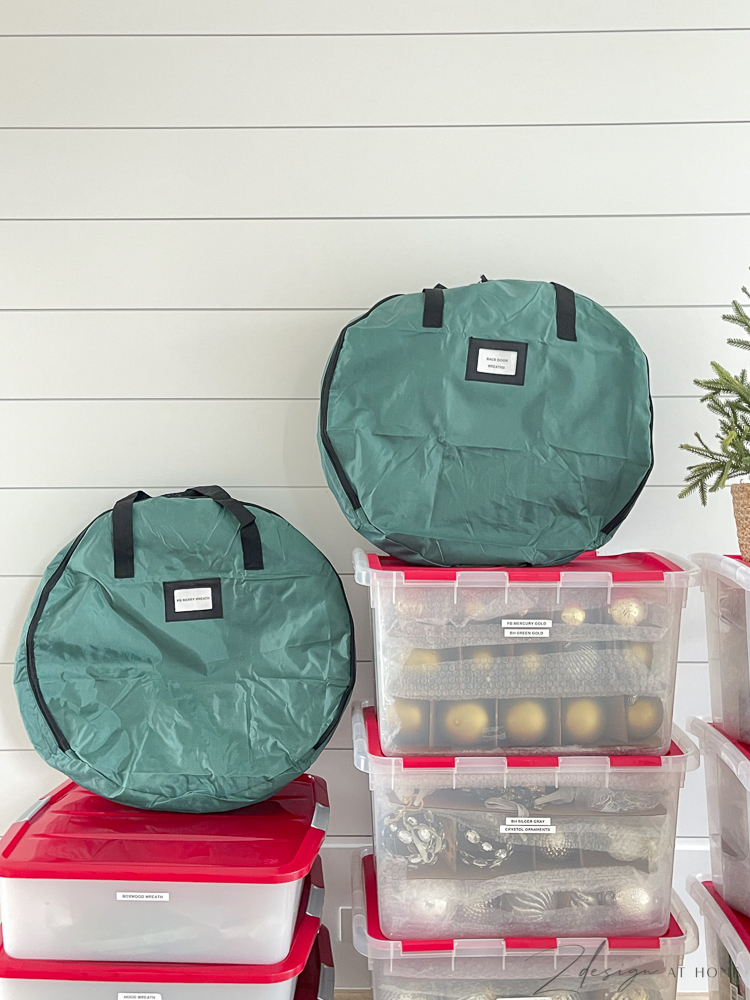 I ordered this rolling Christmas tree storage bag as well. I ended up putting a tree and several other things in it to store and love it.

I love that Walmart literally has everything that appeals to me design and decor wise but also to get me organized. I haven't had time to tackle these projects yet but I also got several of the pantry and miscellaneous organizers from The Home Edit that are sold at Walmart. I love their products and can't wait to tackle my pantry and other projects real soon! Here are some of the items I purchased to help me get organized in the new year…

Thank you for stopping by to check out my New Year New Rug + How I Organized My Christmas Decor. Wish me luck whipping my house into shape this year and I hope you'll stop back by real soon! You can check out the rest of my Walmart picks below and don't forget to drop a comment in the comments section as well:).

NEW RUG + HOW I ORGANIZED MY CHRISTMAS DECOR Sources
Rug Runner | Sheer Jasmine Candle | Ornament Storage Containers | Hard Wreath Containers | Soft Sided Wreath Containers | Label Maker | Bubble Wrap

Lets stay connected…