Favorite Spring & Summer Art Pieces
One of my absolute favorite ways to add a pop of color and personality to a room is through art!  I love to repurpose art around the house and use it to bring a room to life.  So, today I'll be sharing with you some of my Favorite Spring & Summer Art Pieces, some that I have and some I just love.
*Affiliate links used in this post.  See our full disclosure policy here.
You may have seen this art piece recently in my Spring Dining Room…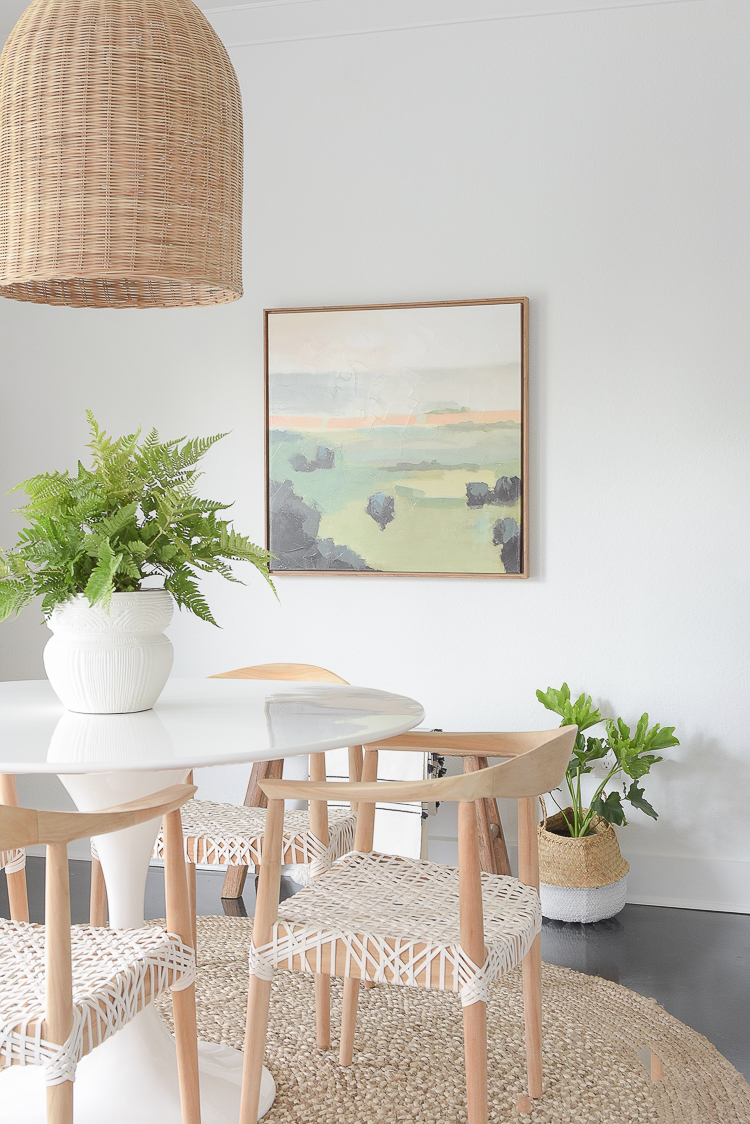 It adds such a great pop of color for spring and summer (with greens, blues and terra-cotta) and I love that it's on canvas and framed – all for a very reasonable price!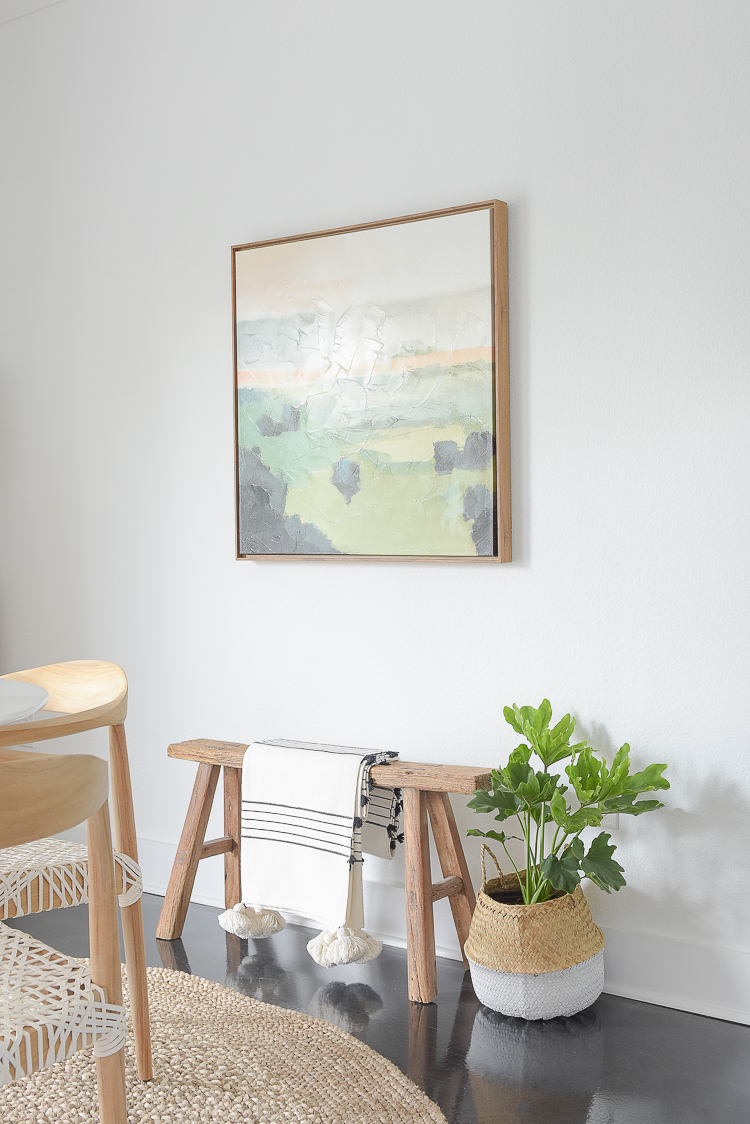 On this same wall before I painted it white I used to have this oversized art piece that makes such a big statement…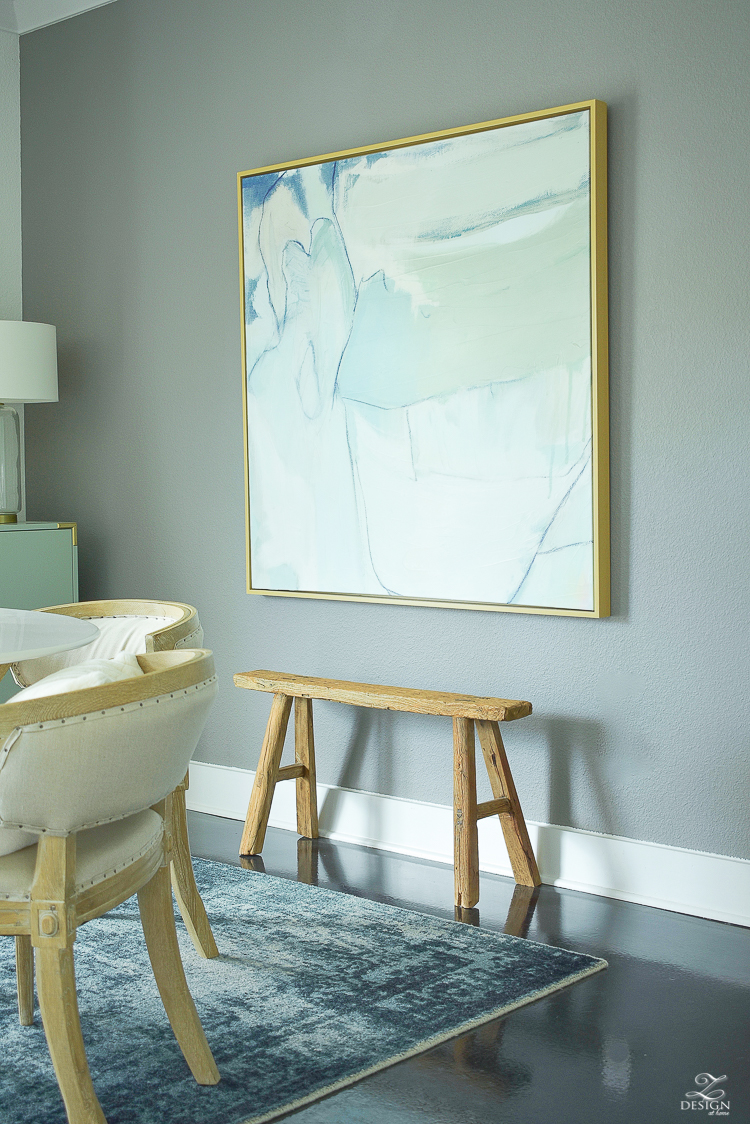 I also used to have this piece on another wall in my home.  I love how it's so large that it can just stand on its own…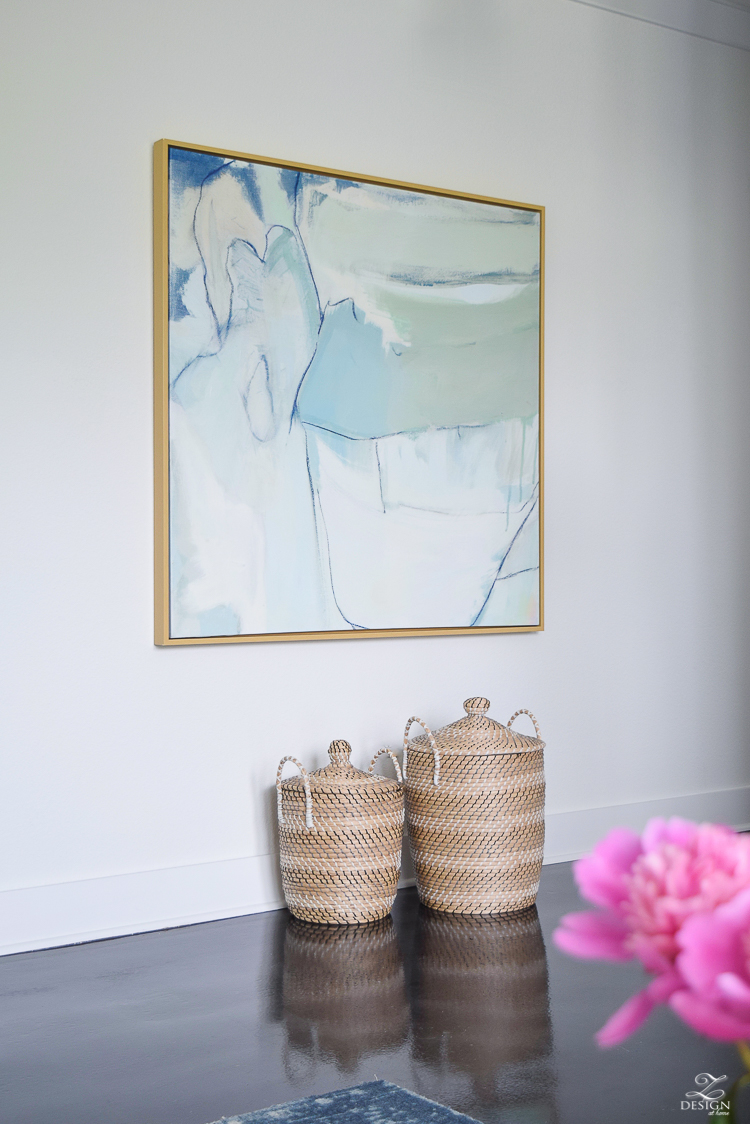 I'm also in love with these art pieces I used in last year's spring One Room Challenge – you can see the reveal on the entire space here. Art left, Art right.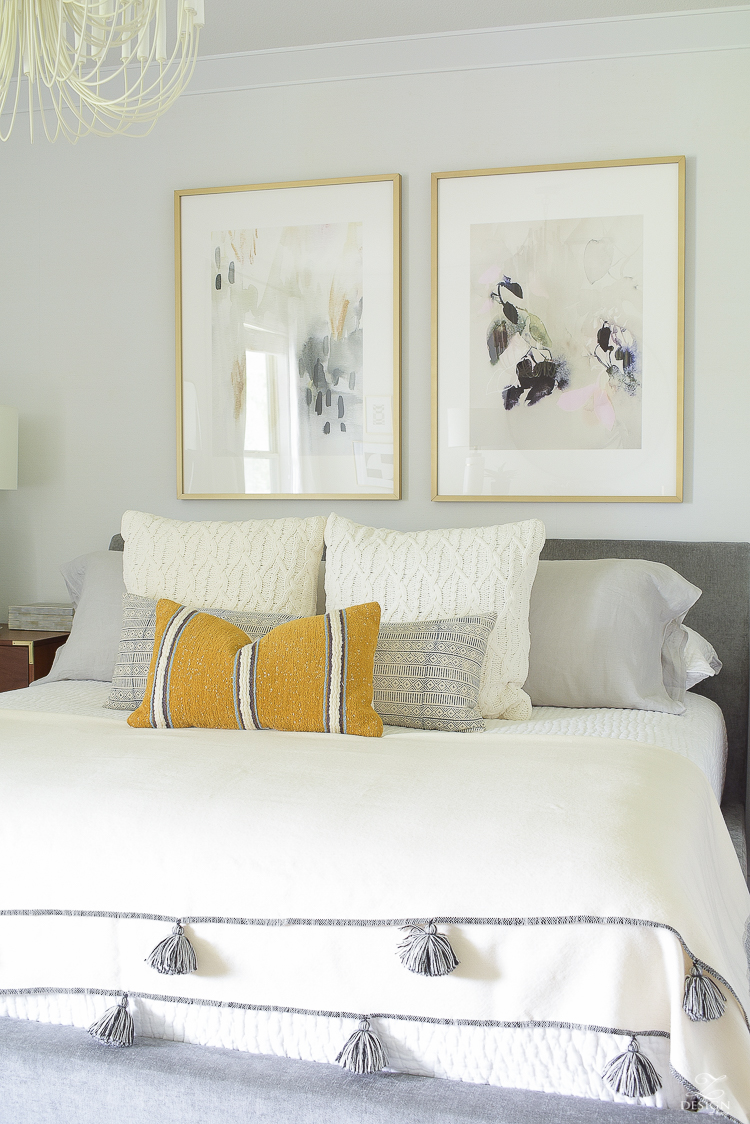 These black and white fern prints are so versatile and are great for spring/summer, or anytime of year.  I love the organic quality they bring to the space though, especially this time of year…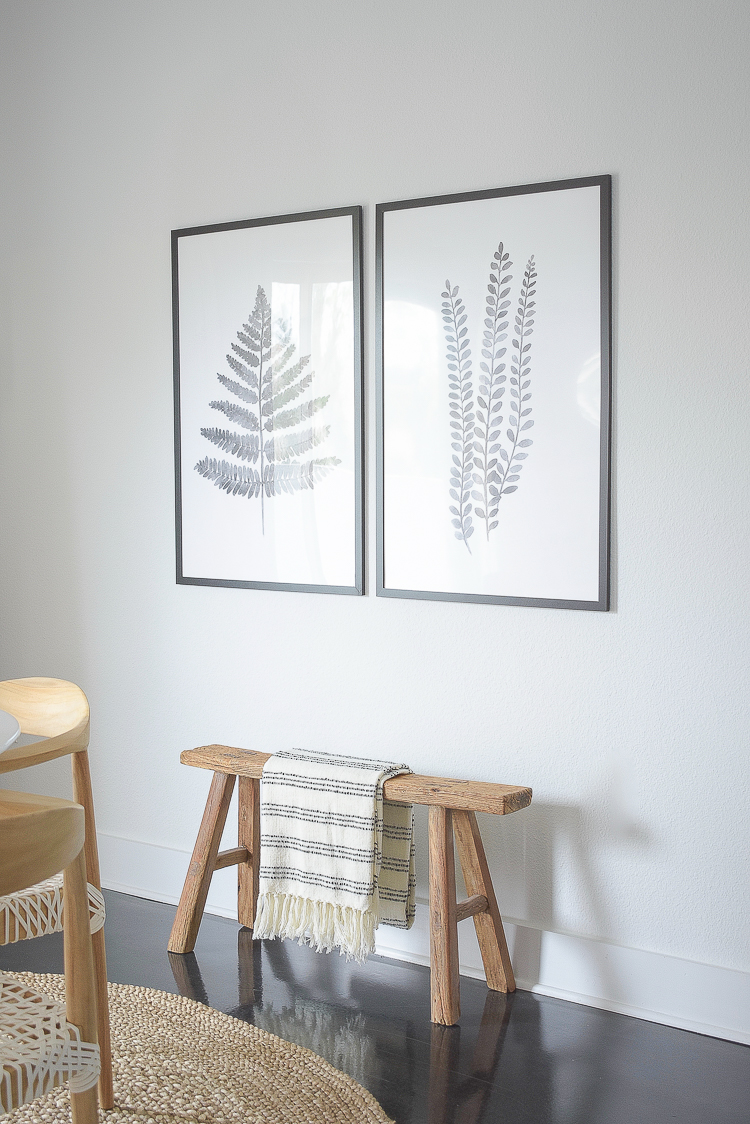 This one below is also a favorite for spring and summer months.  It comes in a few color ways and adds the perfect pop to any room, it's especially great in the herringbone frame I used.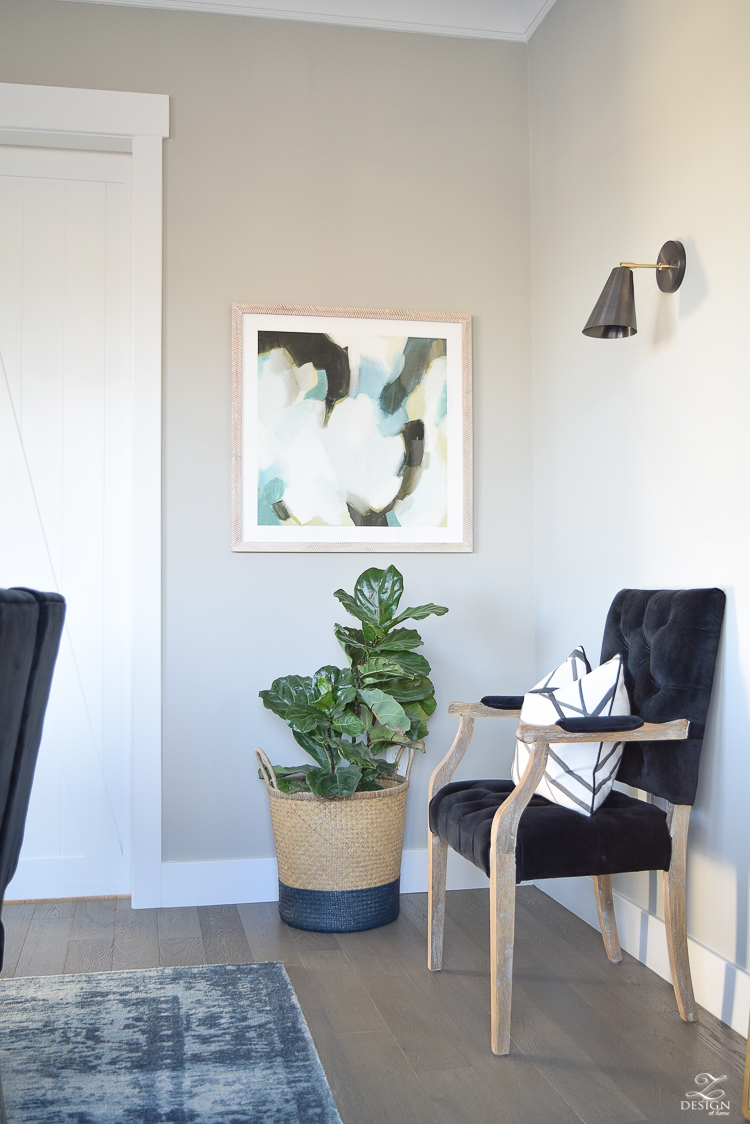 Here it is in another location in my home…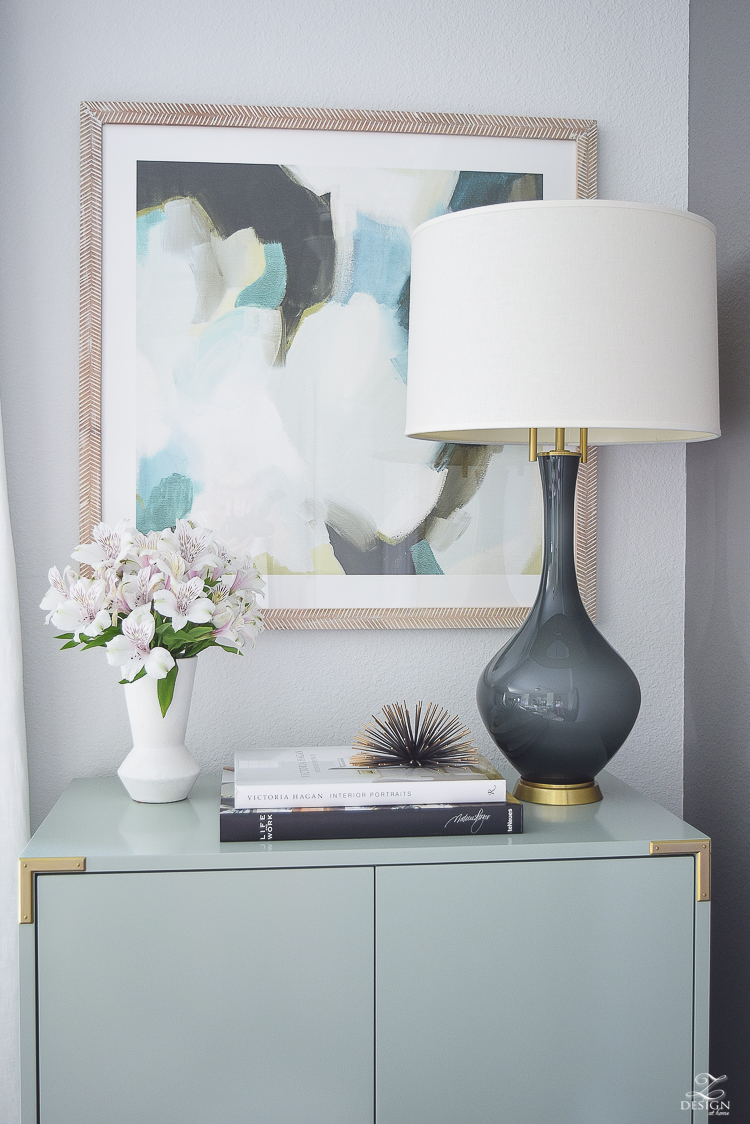 Here is another fun art piece for spring and summer that adds just the right amount of color without adding too much.  I also used the herringbone frame on this one, that can be selected at check out.  This piece also comes in several color ways as well.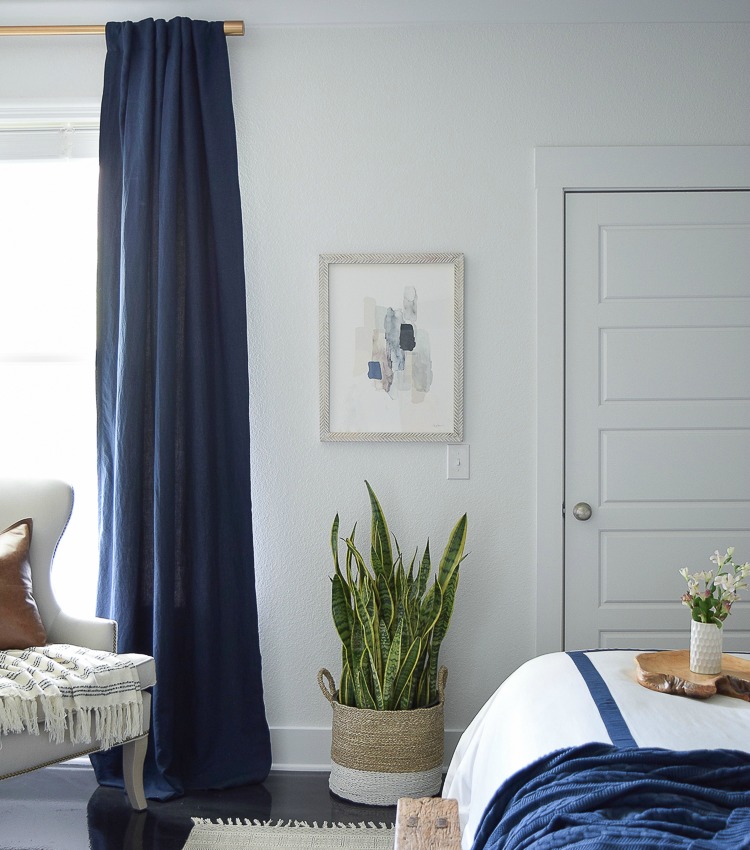 Last but not least are the prints I used in my recent gallery wall updates.  You can read all about that here where I gave measurements and other details but I only used 3 prints here, turning one of them upside down to created a symmetrical look over the TV.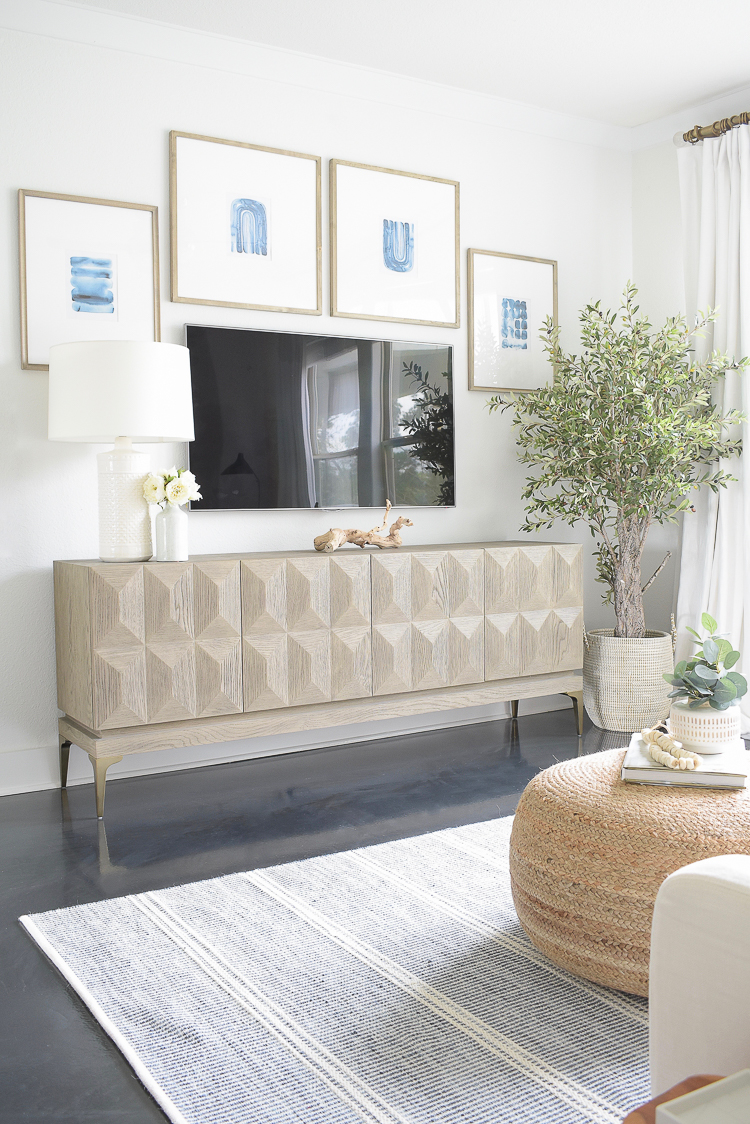 I have a full post HERE with all the tips you need for hanging art
So, without further ado here are some of my favorite art pieces for spring and summer this year!  Enjoy and I hope you find something you love!!