One Room Challenge – Week Three
Welcome back for week 3 of the One Room Challenge!  Can you believe we are half way there?…I can hardly wrap my brain around everything that has transpired over the past three weeks!
If you have been following along for the first two weeks, thank you and please know how excited I am to have you following along!  If you are new here and need to get caught up you can do that here – week 1 & week 2.
*This post contains affiliate links
I want to mention again how excited I am to be working with the following sponsors for this project!  I adore each one of these brands and please know that all opinions stated here in this post are 100% my own.
To say the past week has been a whirlwind would be an understatement.  Several items arrived for the room, we hung the grasscloth (big problems here as in my heart was in my stomach for about 18 hrs after it went up on the wall!), and we brought the nightstands up to the room from storage (p.s. I think I love them).
I suppose I'll start with the wallpaper first since you're probably dying to hear about my design dilemma I talked about on Instagram Stories.  So, I knew this could be an issue and I talked about it in week 2 but I never anticipated how bad it would be.  The grasscloth swatch had a bit of a creamy undertone but I never thought once it went up on the wall that it would look like this (can you say YELLOW??)…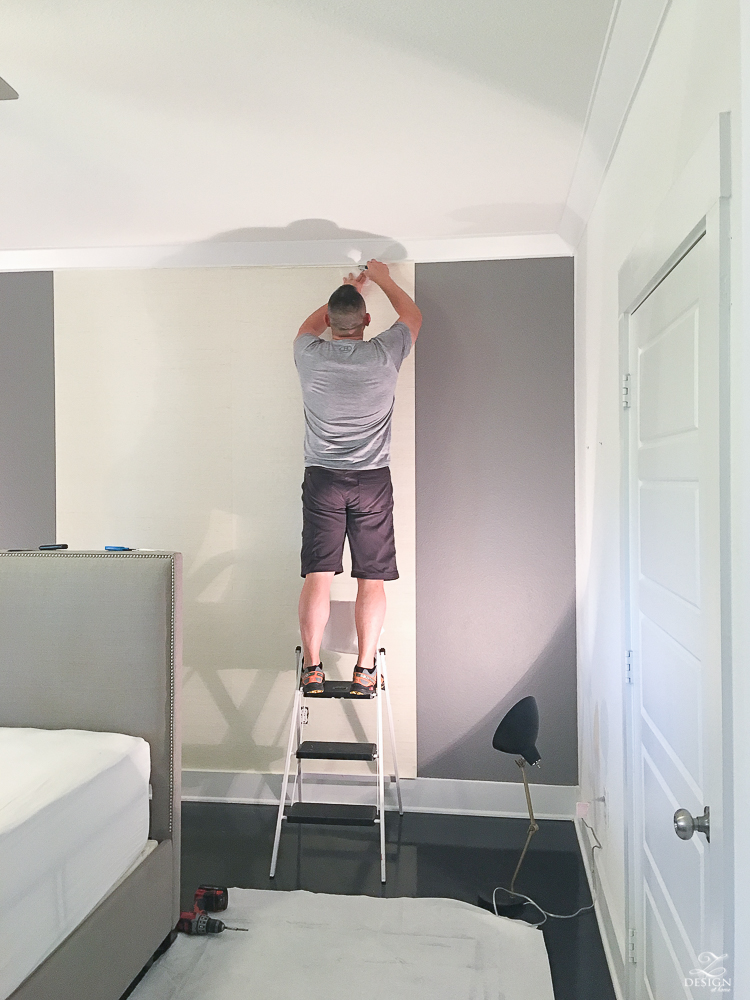 Can you see the yellow undertone?  No, wait!  It's not even an undertone…it's just flat out yellow – UGH!!!  That was on Saturday so come Sunday afternoon my sweet, amazing hubby was putting up a fresh coat of white paint on the wall!  This is real life decorating folks and these are the things that happen sometimes in design, unfortunately. But we worked through it by simply painting over the grasscloth. When the paper went up on Saturday I think I literally went into a deep depression until we could get to the paint store the next day to fix it and then prayed that it would turn out alright but as it turns out, it was pretty simple to just paint over.  I'll talk more about this in a subsequent post (with a lot more details) after the ORC is over.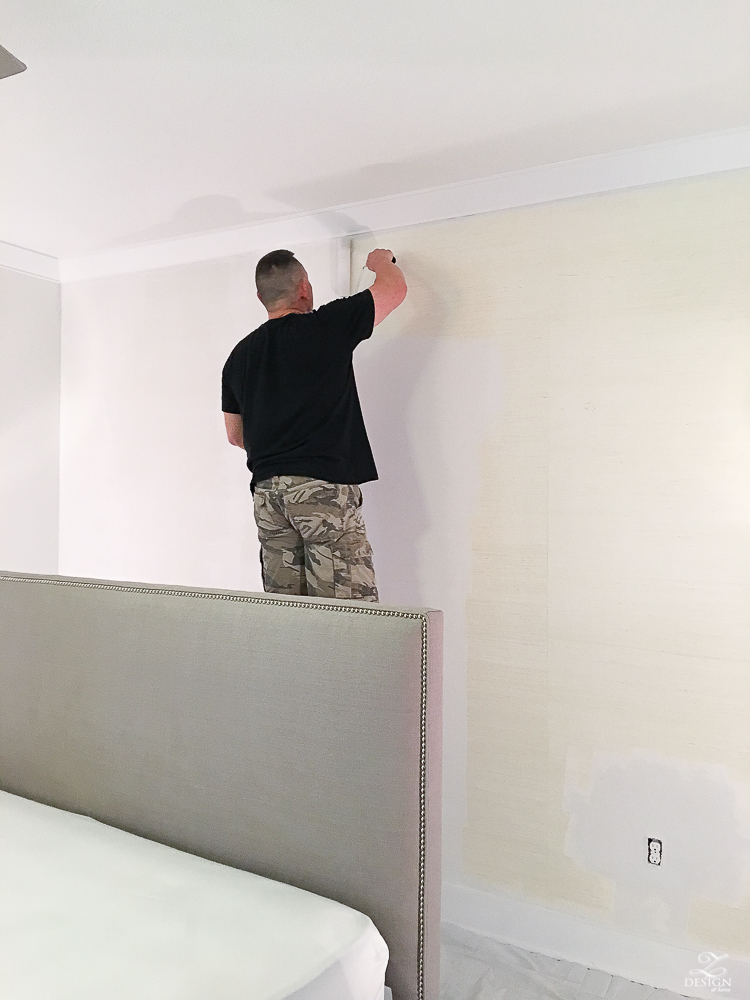 Sadly the grasscloth will be for our viewing pleasure only probably because unless I get very close to the wall for photos you won't be able to see the nice texture it provides in the space so it won't make much of an impact for this challenge.  If however you are physically standing in the room it looks amazing and I wish I could do the whole room but of course I won't since this is just a rental.  Like I mentioned in my week 2 post I would love to do a pretty wall mural or wallpaper here but everything I saw that I loved was either too expensive for this project or a mural that wasn't large enough for the wall behind the bed.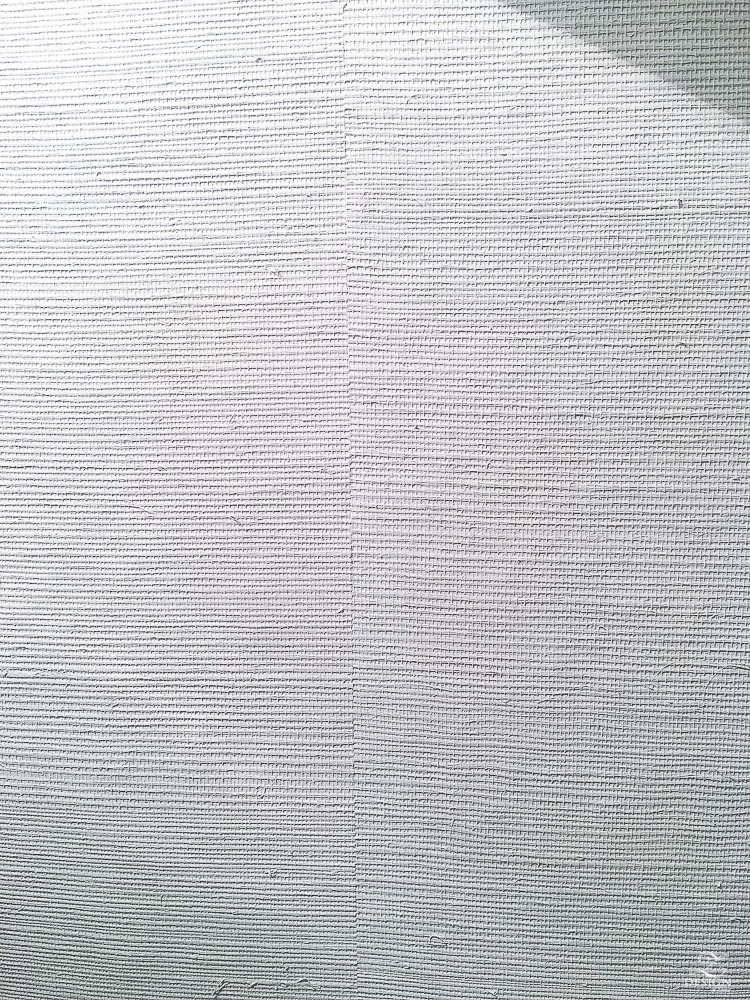 Next, you may have noticed the old bed still in the room.  The new bed is not in yet (but we should have it by this weekend) but the mattress did arrive and we are beyond excited about it.  So far we have slept on it for 5 nights and this is hands down the best mattress I've ever slept on!  The reason we chose Saatva Mattress is because my husband has had some back trouble over the years and not only did his chiropractor recommend Saatva, when you do the research on-line you will find that it is recommended as one of the best mattresses all around in addition to being great for people that struggle with back pain.  We couldn't agree more!!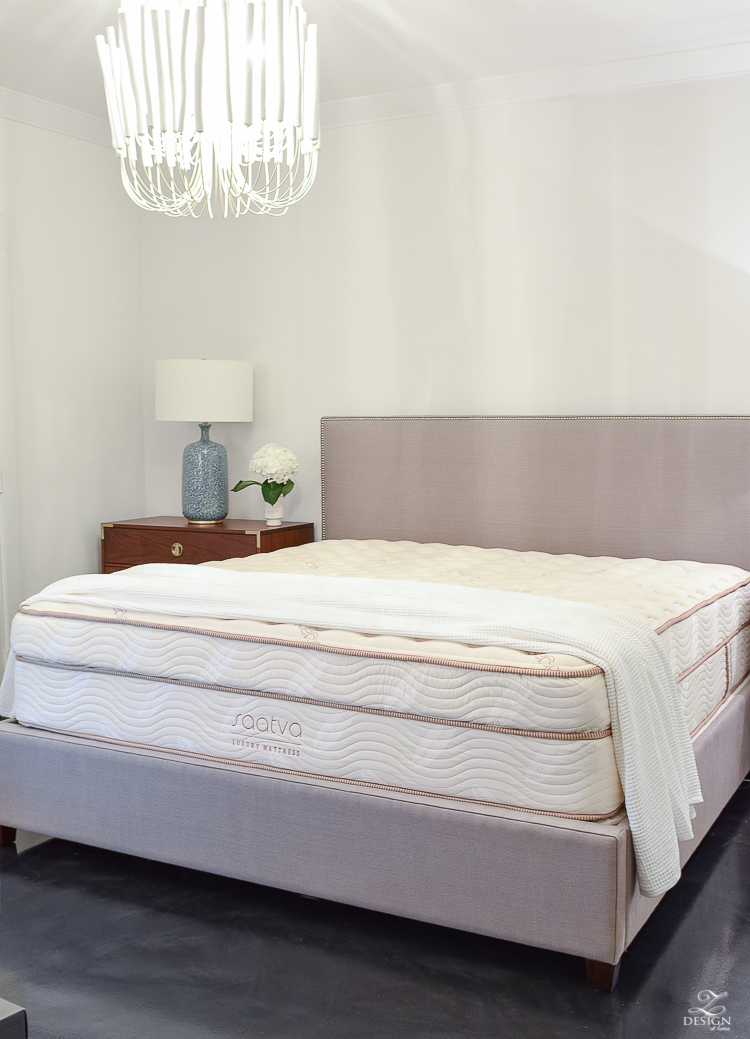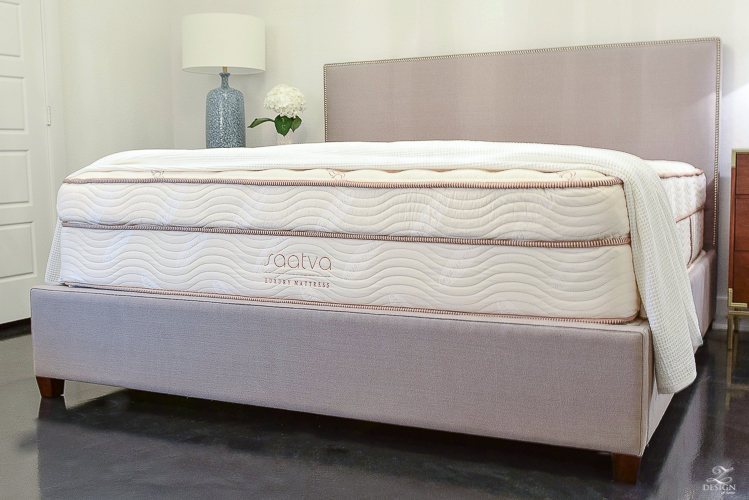 One thing I really love is that this is not just another bed in a bag or box.  Maybe I'm wrong but I always felt like putting a bed in a box couldn't possibly mean that it could be structurally sound once it comes out of the box and now I sort of feel like I was right about that.  Seriously I feel like we are finally grown ups now with this amazing mattress.  It feels like you are sleeping on a cloud of dreams!  It was also delivered to us via white glove delivery which made the whole experience even better.  You can check out this incredible company, Saatva Mattress and more about their mattresses here.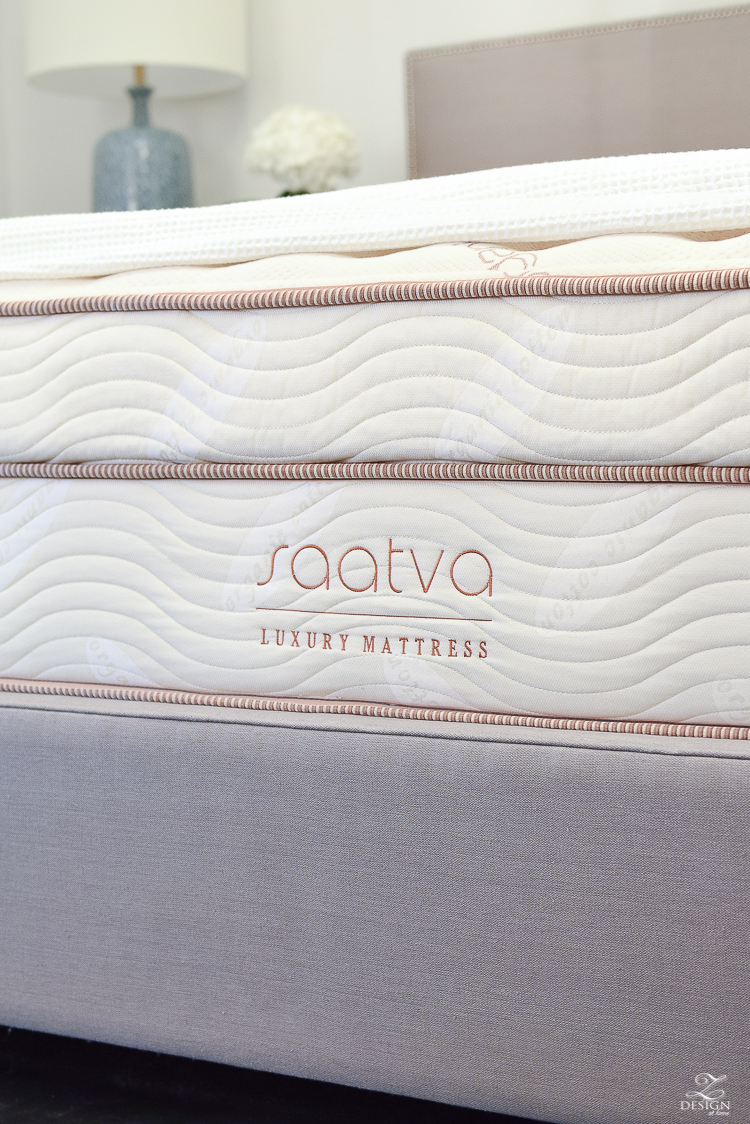 You may have also noticed a pretty new light in the room, which is totally different from the one I originally picked out?!  In the end I went with this incredible white wood chandelier from Wayfair.  I love that I can always get high end designer items at Wayfair for great prices plus free shipping. Isn't it gorgeous?!?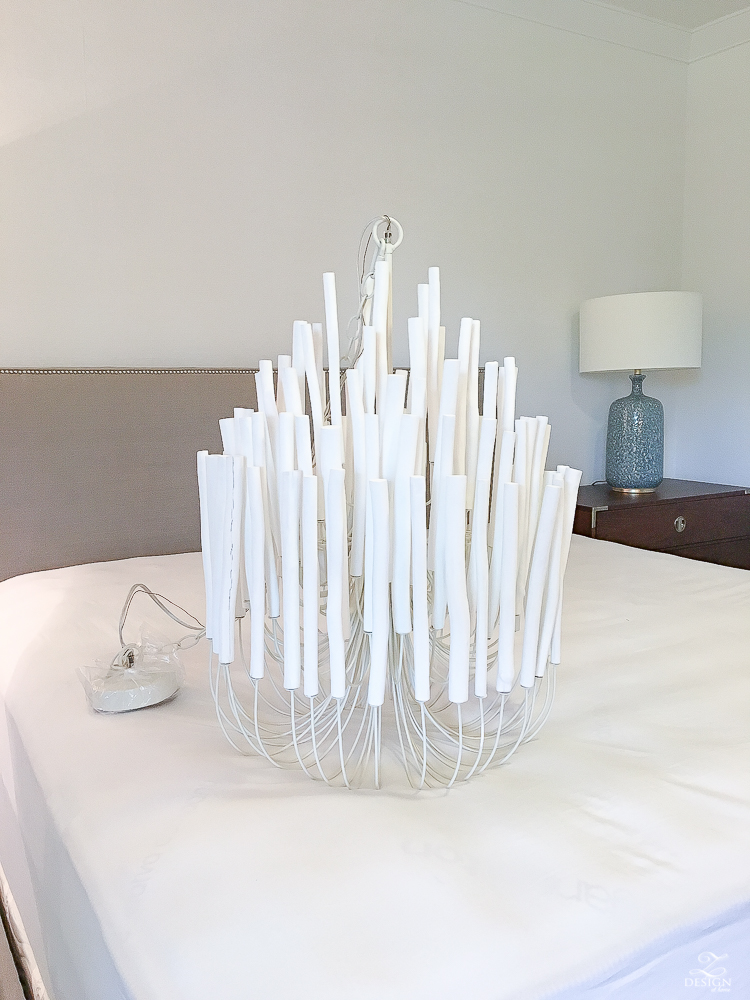 This chandelier was perfect for the space because it is somewhat petite and feels light and airy so it actually makes the room feel larger because it causes your eye to go up when you walk into the space.  Couldn't love it more and I can't wait to see this piece become an integral part of the room once things really start to come together!  I may end up getting another one and use them as a pair when we finally get into our home next year.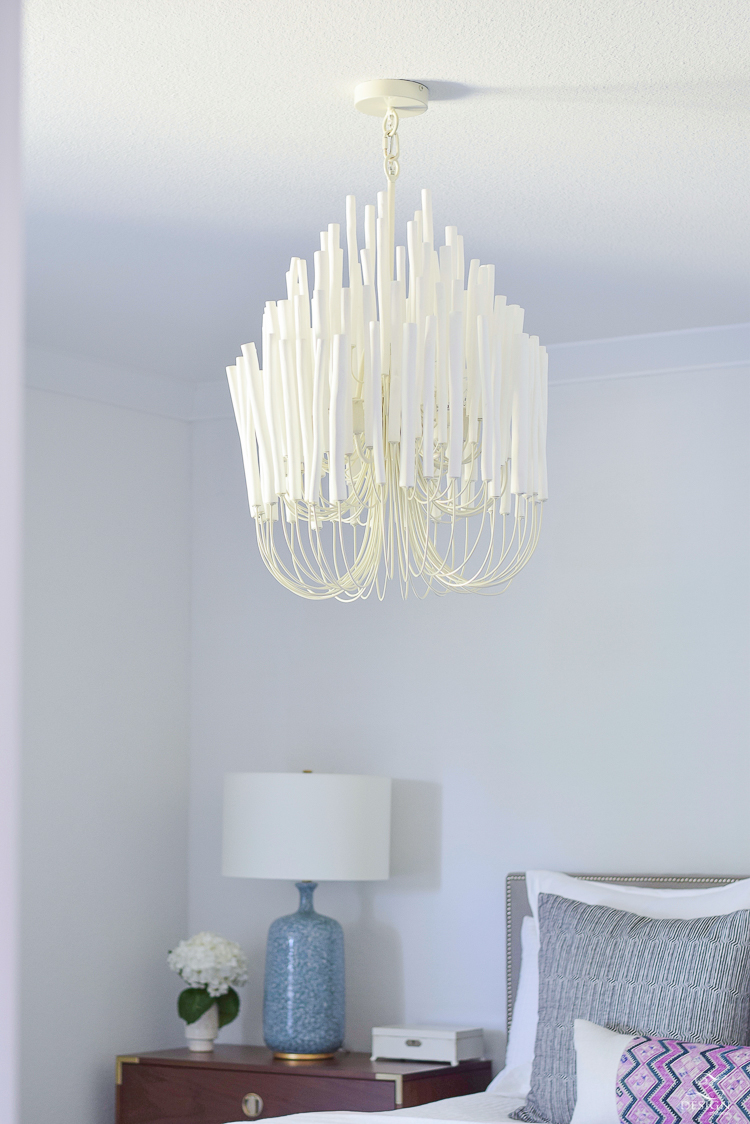 Boll & Branch sent this beautiful white, organic cotton waffle blanket that I seriously can't get enough of too.  It's crazy soft and I can't wait to get it on the bed finally on install day (I'm definitely saving this one for the big day)!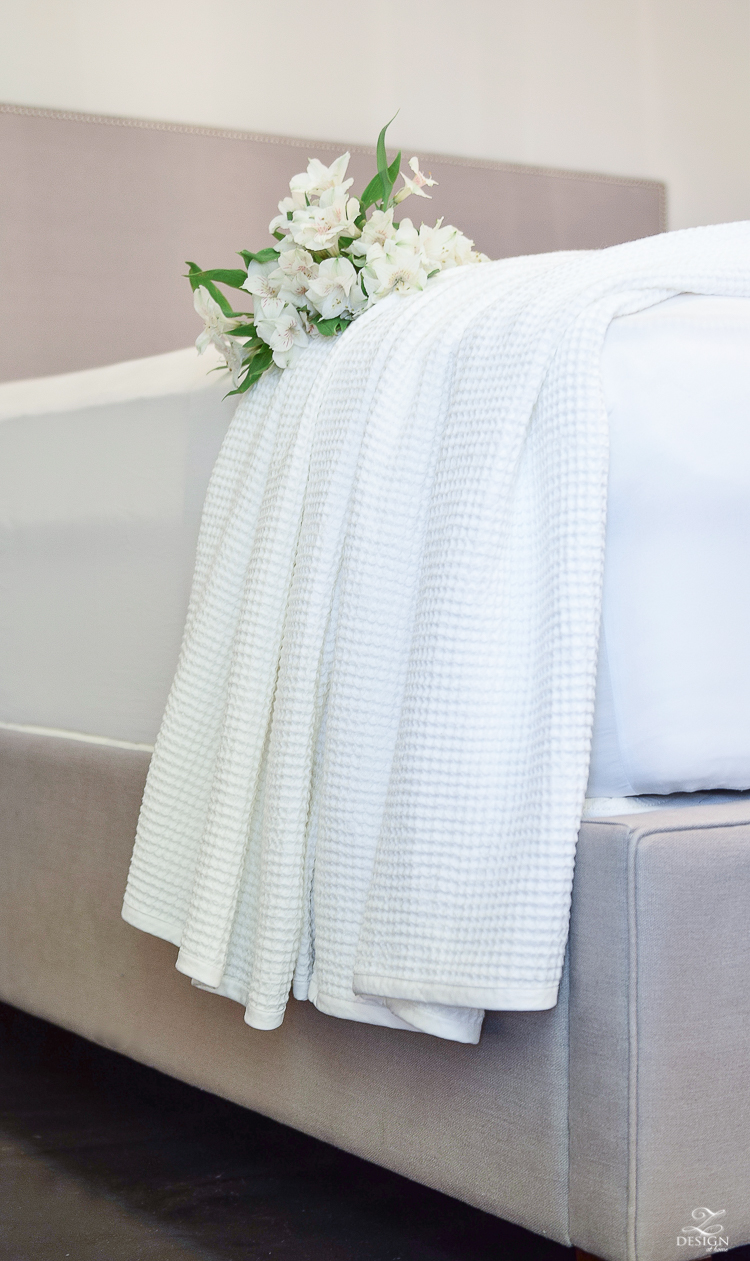 I'll also be using this Boll & Branch white basketweave quilt and shams and couldn't be more excited.  I can't get over the excellent quality and how soft they are!  Absolutely can't wait to get them on the bed soon.  Together the lightweight waffle blanket and quilt will make the perfect summer bedding solution.  I can always count on Boll & Branch for the best quality, softest bedding pieces that take my bedding to the next level!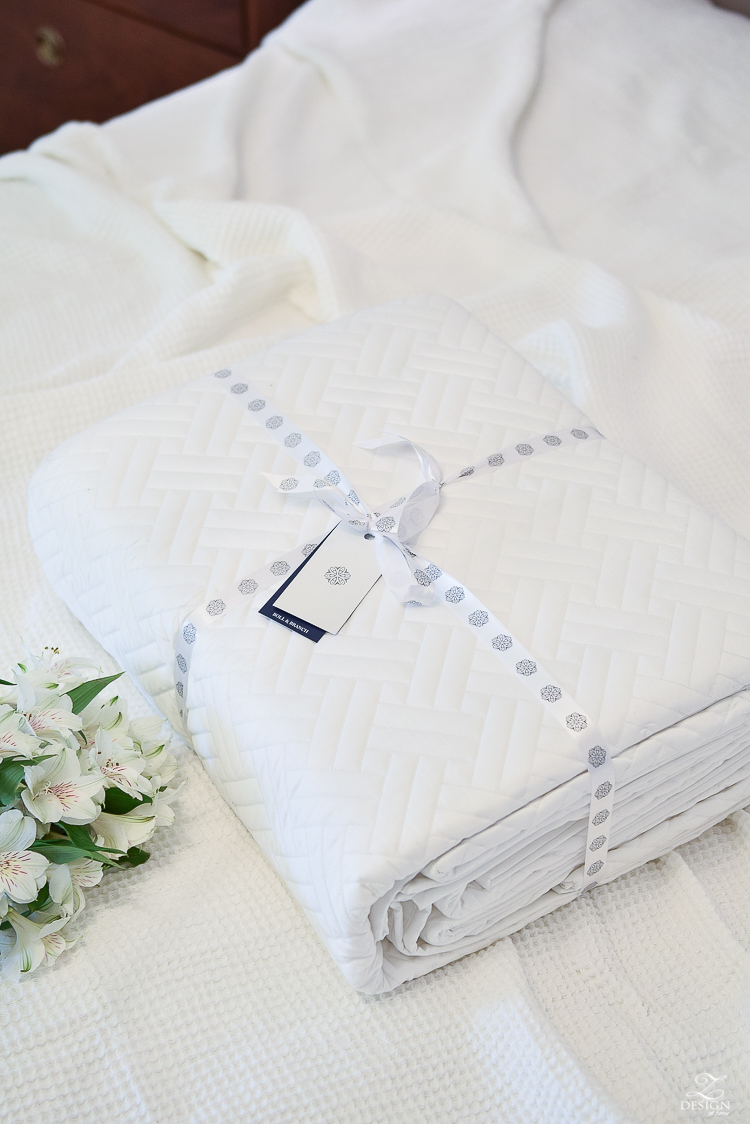 If you follow me on Instagram you may have seen me do some stories earlier in the week about these beautiful pillows (here & here) from McGee & Co. that I couldn't be more excited about as well!  I've been wanting a XL lumbar for quite some time now and when I saw this one in their newest items that launched recently I knew it was the perfect pillow for my ORC bedding.  And then the 24″ pillows that will sit behind the lumbar are simply fabulous.  They have two beautiful but completely different sides so it's like having 2 pillows in one (and what could be better than that when it comes to bed pillows, right?!).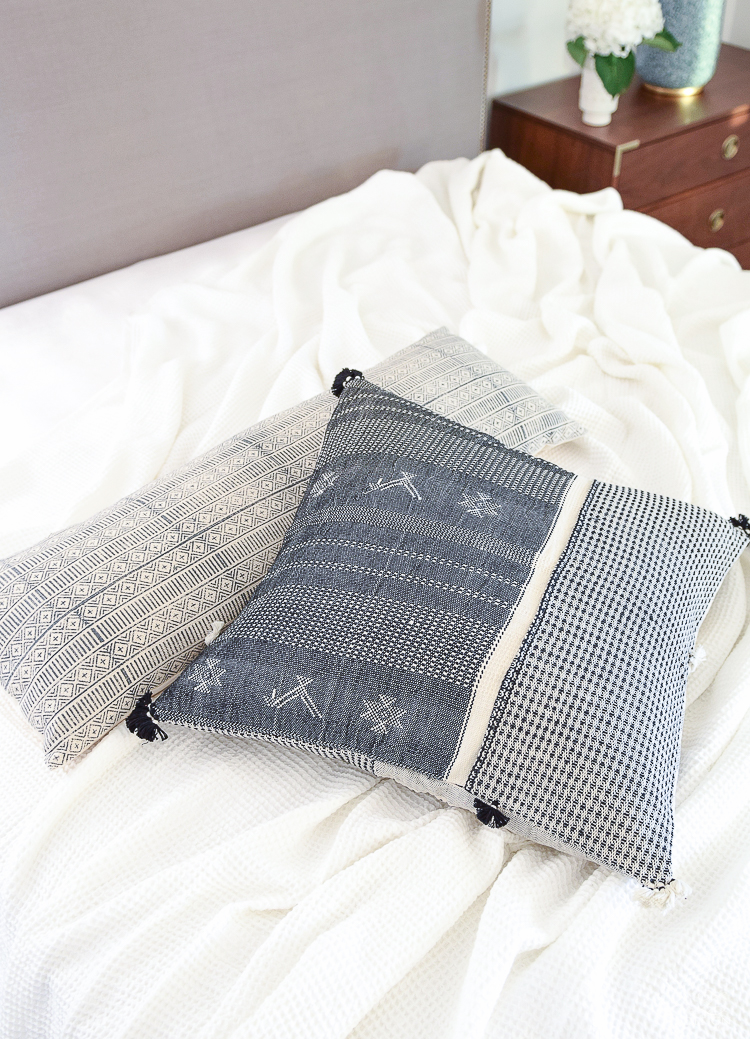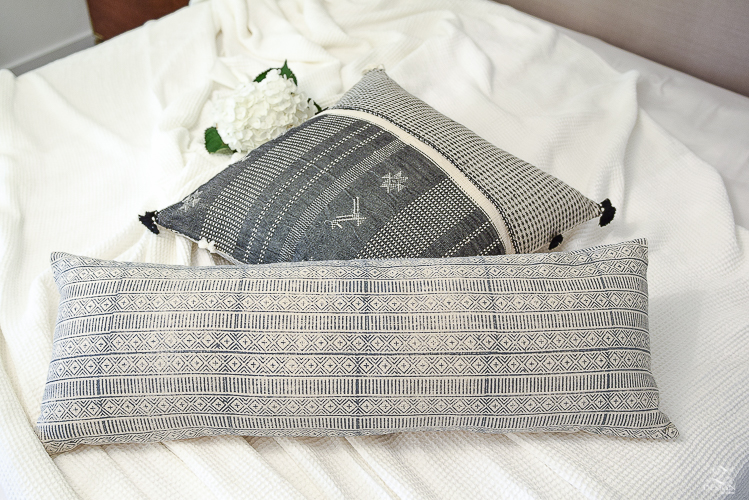 And last but not least, we finally brought the nightstands up to the room from storage and they are so great!  They have tons of storage and the drawers are deep, which I love (and what made them justifiable for the space since we needed more storage).  I love the brass legs and other brass details but this is all I'm going to share for now…you'll have to come back next week to see more:)!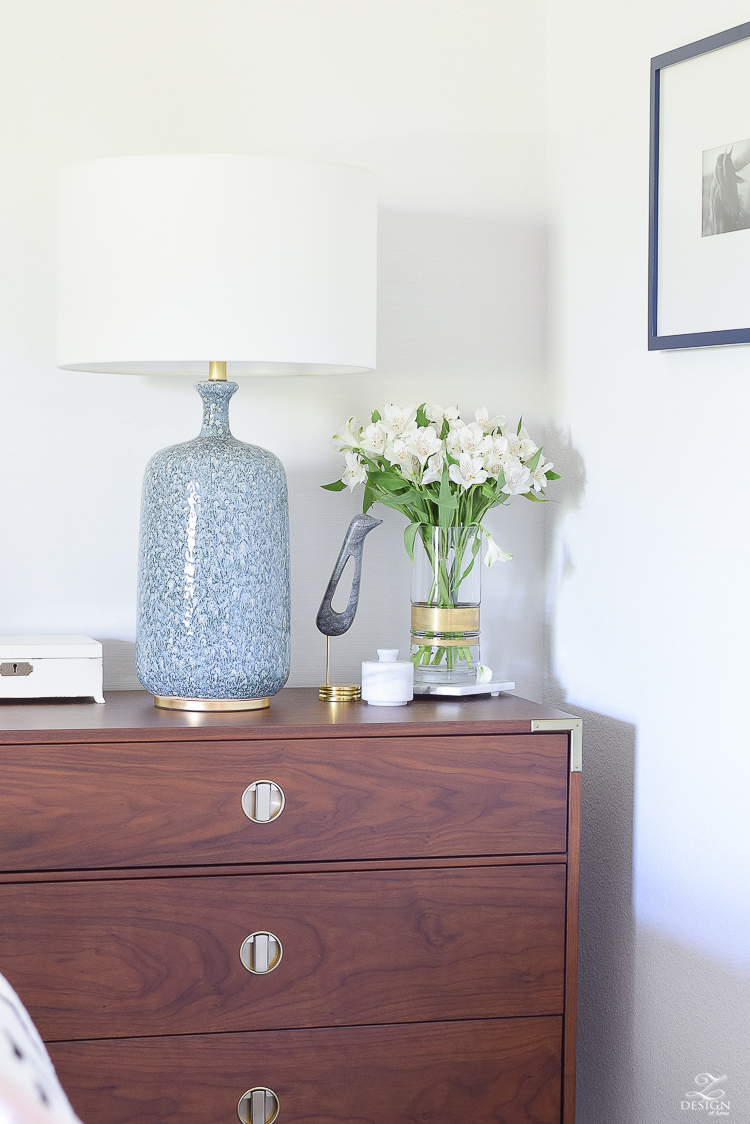 Thank you again for stopping in for Week 3 of the One Room Challenge!  I hope you'll stop back by next week for week 4 when I'll be sharing hopefully the following…
Fabric selections for drapery
Dresser hardware
End of bed bench
A few more accessories
Art
And maybe more…we are getting close!  Don't forget to stop by the One Room Challenge link-up page to visit all of the other bloggers taking the challenge this spring!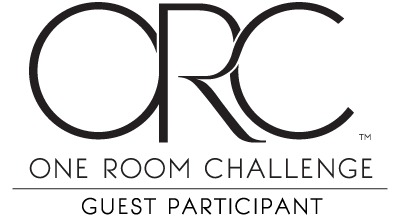 A big thank you again to these wonderful sponsors…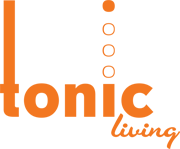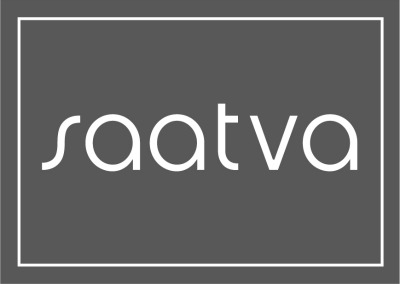 UPDATE:  You can now visit week 4 HERE, week 5 HERE & the final reveal/week 6 HERE.
Thanks for stopping in today!!  If this is your first time here, please consider subscribing to the blog to receive weekly updates throughout the 2018 Spring One Room Challenge project and beyond!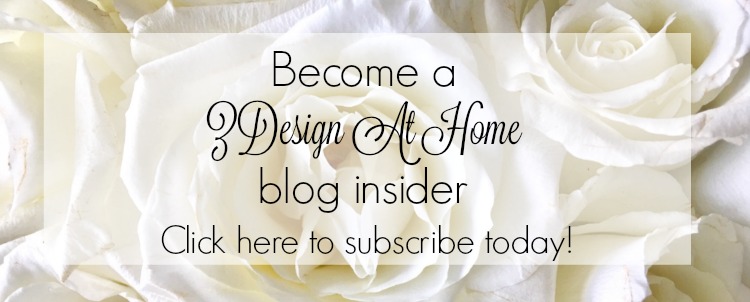 Chandelier | Mattress | Waffle Blanket | Quilt & Shams | Lumbar Pillow | 24″ Pillow Cover | Nightstands