Finding your Best Faux Furs for the Season
Since last fall we've been seeing gorgeous faux fur throws in large numbers all over in design.  We've seen them draped over couches, thrown over the back of chairs and we've even seen them with our adorable pets snuggled up on them.  So, with super hot days and subsequently late summer vibes in the air, this time of year always has me thinking of what changes I'll be making to certain areas of my home in preparation for the next big seasonal change.  For me, the last big change was from winter to spring (you can see more of my spring home tour here & summer tour here) so I am really looking forward to the upcoming changes and can't wait to see what this season's styles have to offer that might be different from last.  Faux fur can not only add a seasonal touch to your space but, it can also add texture and warmth as well and since I was slow to warm up to the fur trend previously, I'm super excited to go all in for the cooler months ahead.
Earlier in the year we updated our living room sofa (which you can read all about here) during the winter months and I knew I wanted the perfect faux fur throw to drape over the chaise part of the new sofa.  I don't live near any great shopping and have to do the majority of my shopping on line so when I went home last Christmas my mom and I immediately made a trip to one of my favorite stores to sift through their selection of fur throws, since I like to see items like this in person before I buy them.  And truly, the moment I laid my eyes on this one I knew it was perfect for the job.  It is fluffy and soft which makes it practical for use but, it also makes a huge statement when you walk in the front door seeing it draped over the side of the chaise.  It really helped to add a touch of much needed warmth to the space and we use it all of the time, even using it this summer more than you would think!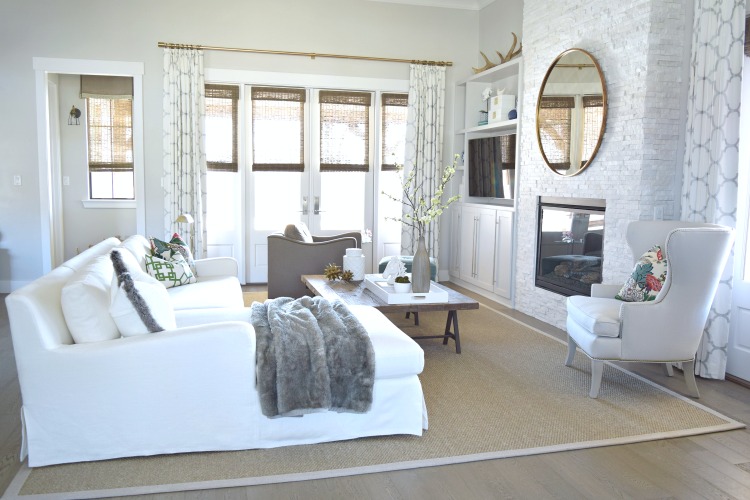 The thing about faux fur throws for me is that they can either look really nice or they can look really cheap and there doesn't seem to be any in between often times.  Like most of us, I have put careful thought into my furnishings, accessories, draperies, and pillows so even though I was longing to add one of these sumptuous furs to my decor, I didn't want one with sub par qualities.  Enter this one and boy is it not only soft (on both sides) but it looks amazingly real and is such great quality in person.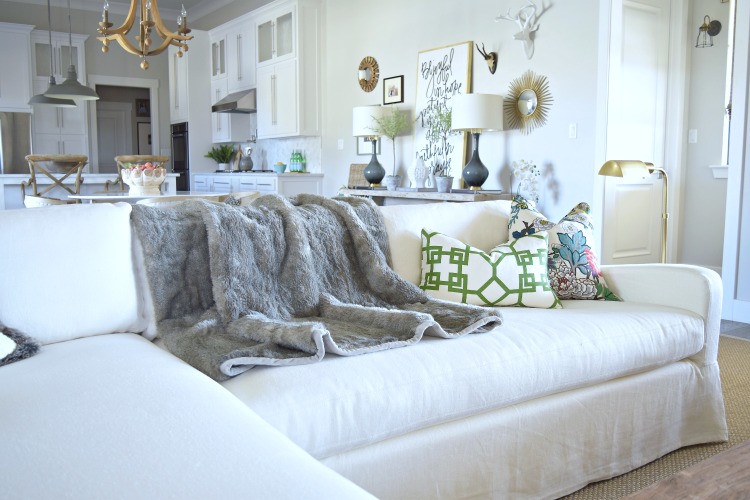 Get the Look

So, since the fall and winter months are fastly approaching (can you believe the leaves will start falling from the trees before we know it?) this has me thinking already about which faux fur items I will be adding to my home for the upcoming season (since I'm mildly fur obsessed by now).  However, that's not to say that fur can't be used year round like I did here in my master bedroom for summer with this fun sheep skin draped over a bench (you can see the full master bedroom tour here).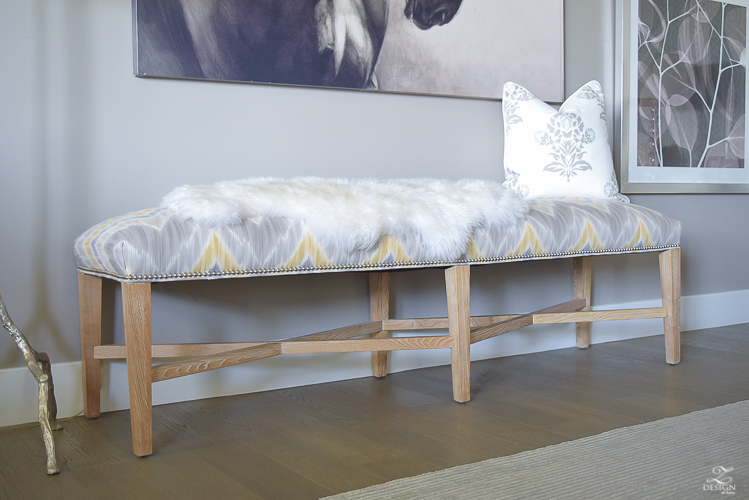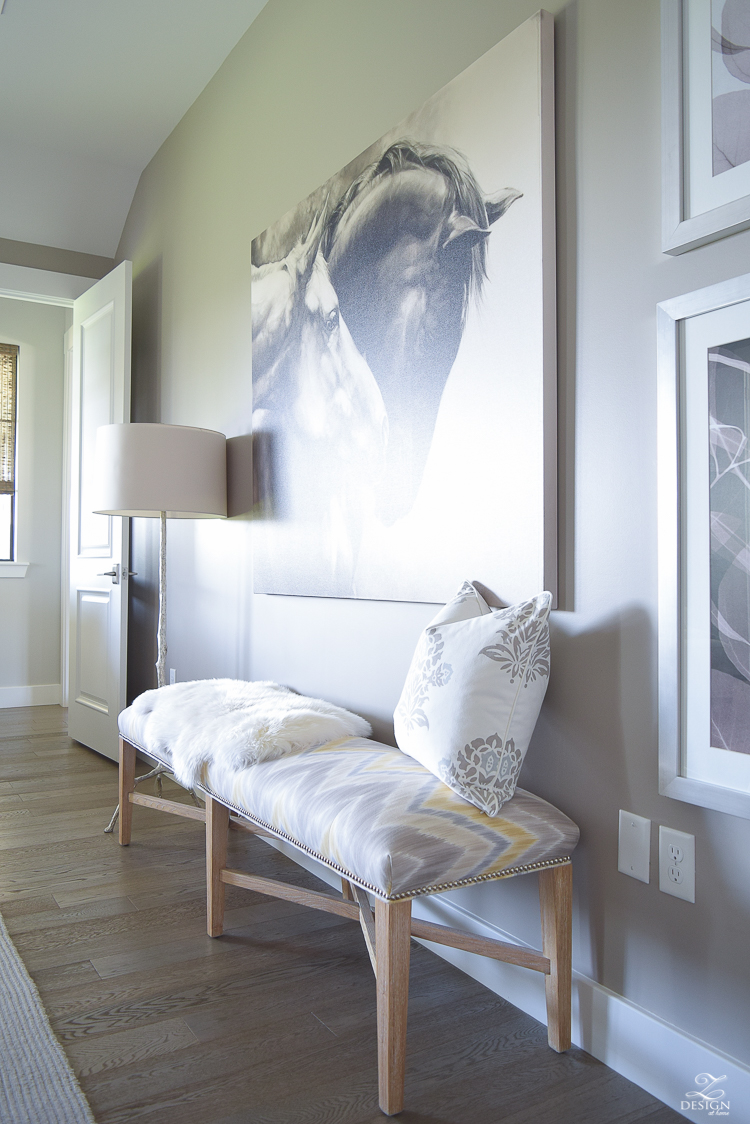 Get the Look

And last but not least, since I've been looking around on line for pre-fall seasonal deals to add some faux fur pillows and possibly a stool in front of the fireplace, I thought I would share my selections with you that I am pondering.  Some of these are on sale already and have free shipping.  The fur stool with the brass legs is my favorite and it comes in 4 colors which I think will be a big deal this year.  I'm feeling that the colors burgundy, blue, and pink will be super hot this year, especially in fur pillows and stools (maybe not so much in throws but I think it will be in pillows, stools and/or poofs).  I also think that furs of any kind is a trend that is here to stay for a while.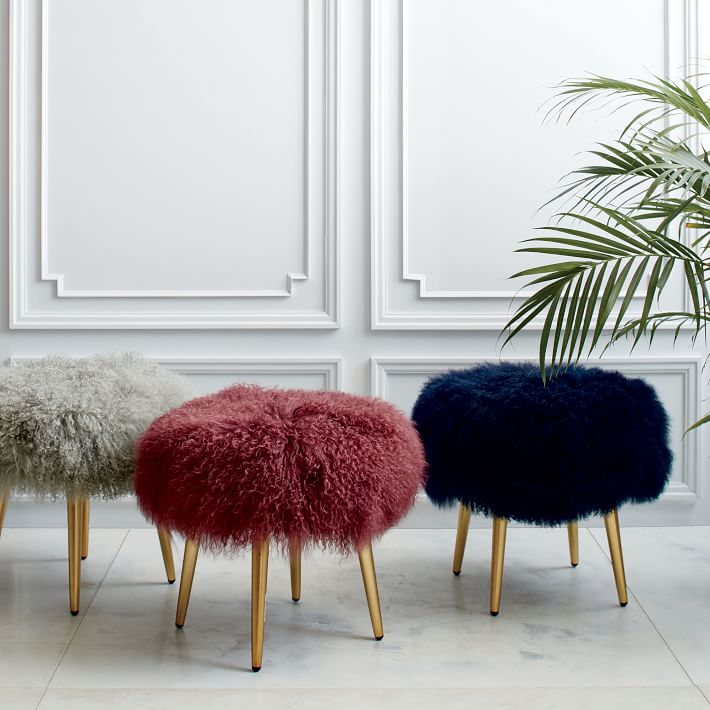 Image via westelm.com
And here are those colorful options I'm loving for the upcoming season…each item is a clickable link…

Here are all of the options I'm looking at for fall/winter in my home.  Stay tuned to see which ones I end up incorporating!
(Each image is a clickable link)

Thanks as always for stopping in and I hope you are able to find something here that you love too, if you are planning (slightly) ahead like me.  And don't forget to leave your questions below…I always love hearing from you!!
Xoxo, Bree
*This post contains affiliate links