30 Tips for Fabulous Fall Decor
Hi and welcome to the 30 Tips for Fabulous Fall Decor Tour!! If you are coming over from the colorful, eclectic and inspiring blog of Haneen of Haneen's Haven, I'm so glad you are here and I hope you will stay a while!  There are so many different styles in this fun tour of 30 tips for fabulous fall decor that we know you will enjoy so please stay tuned at the end of my post to catch the links over to all of the other 8 super talented bloggers participating in the tour!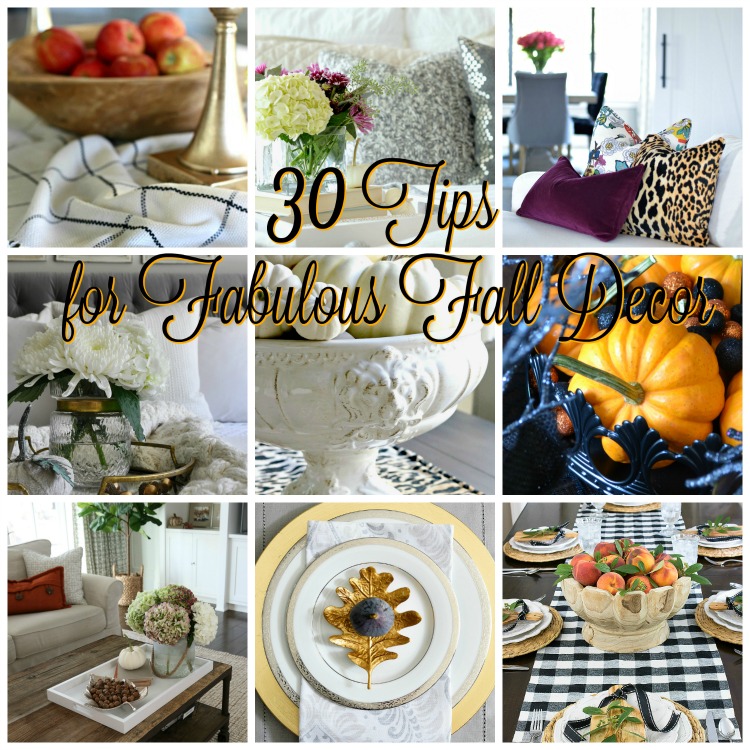 Make Fall Fresh by using an unconventional color, Brass & Fur  
Traditionally fall decor has always consisted of the typical colors of orange, harvest yellow, and brown but this year I've taken a completely different approach to fall (see here in my Fresh Approach to Fall Tour) that I'm super excited to share more tips on today.  Now there is absolutely nothing wrong with traditional fall colors and I still love them too (because let's face it, that's the way God made it;) but I'm seeing a lot of people step out of the box with their fall decor this year and I'm absolutely loving it!!  My personal style tends to lean a little more transitional modern with clean lines and an eclectic feel so doing something different in my decor this season has made my home feel fresh for fall but more importantly it blends and flows better with the rest of my home, vs. the traditional fall colors that would have fought with my existing decor.
You can do this too by choosing a jewel tone or warmer color that you may already be using in your home as the base for your fall color palette, like I did here in my living room by pulling the plum color from my floral pillows to use around the room.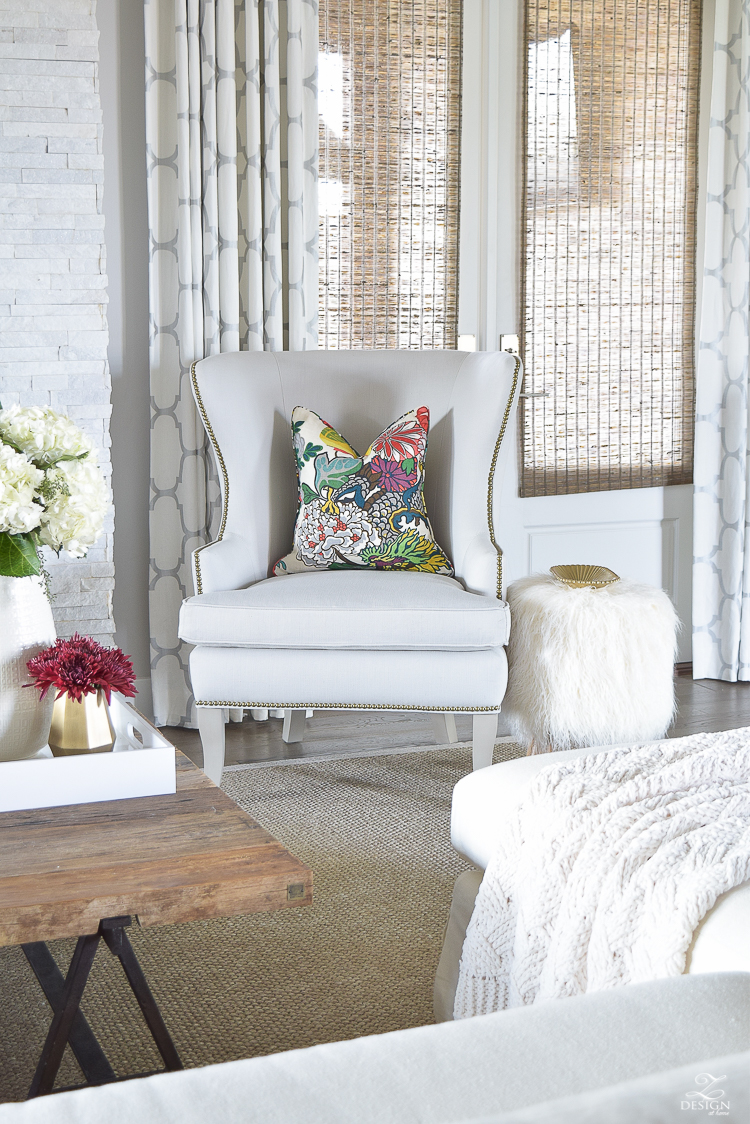 I added fresh flowers and this pillow in velvet in the plum color to warm up my space for the season and to bring continuity to my design in this room.  I also added this velvet leopard pillow which is a nice neutral and somewhat unexpected but feels fresh and modern this year for the cooler months ahead.  I talk more about designing or buying the perfect pillows here and more about my fall pillow palette here if you haven't been able to catch that yet.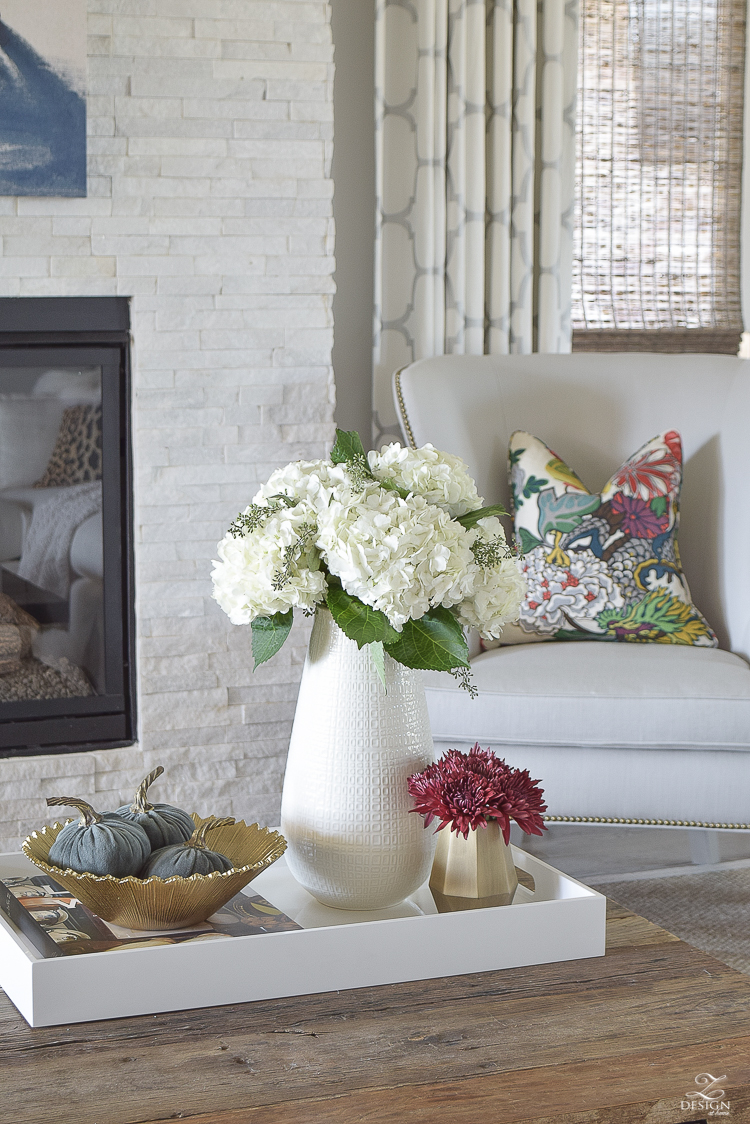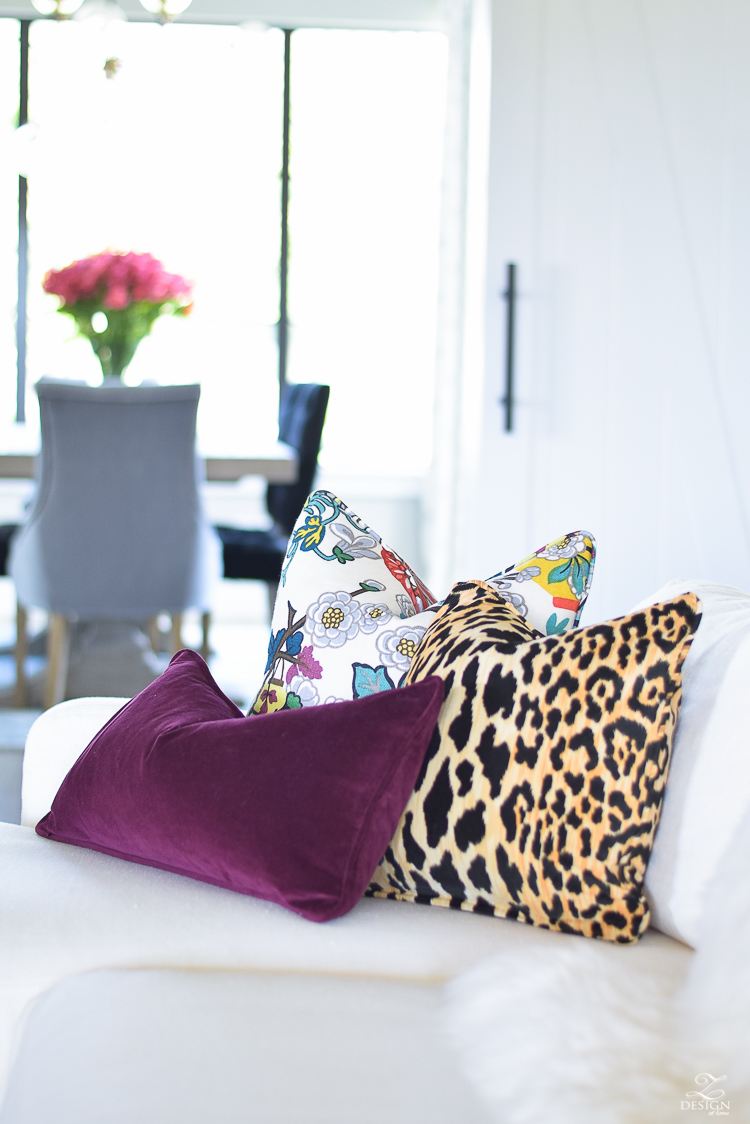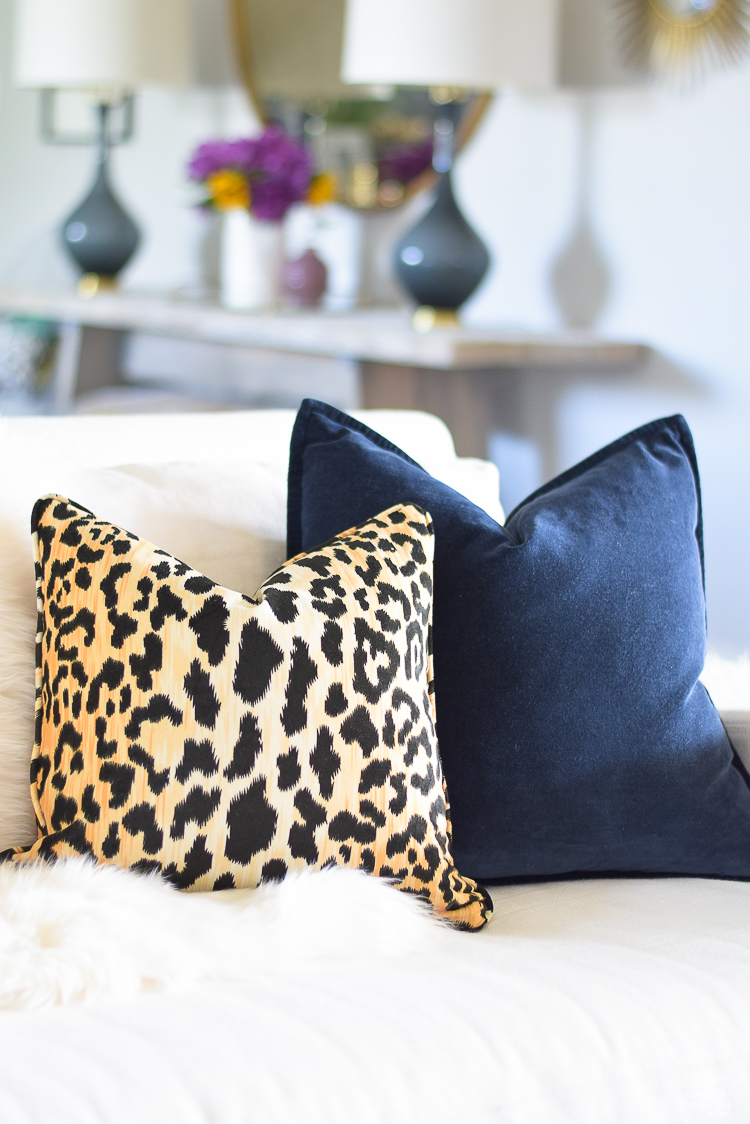 Shop Pillows

Shop Accessories & Furniture

Adding brass accents to your decor this year is a given to warm things up with a fresh fall vibe!  This brass bowl brings a much needed and welcomed warmth into this space for the season and these gray velvet and brass pumpkins are so on point in helping to keep your fall decor modern and fresh this year.  You may also have some brass or gold accents that you've had for years like me that you can pull out to warm things up around the house like I did for my next tip!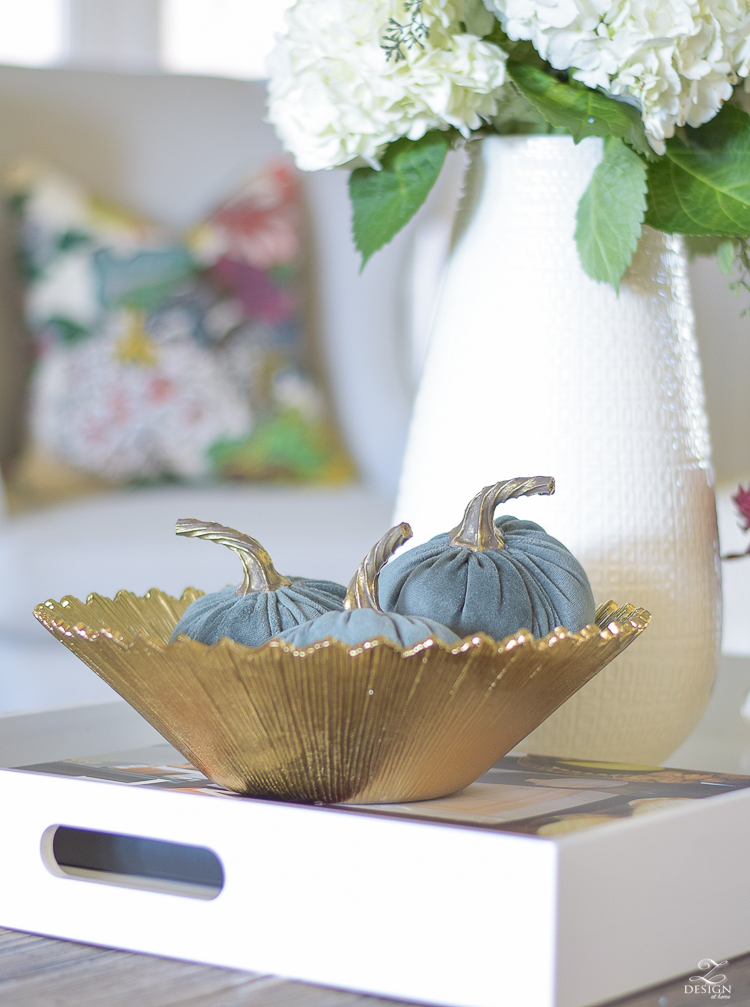 One of my absolute favorite affordable recent finds was this brass faceted vase.  It's the perfect piece to keep colorful fresh flowers in during the cooler days ahead and I love how the jewel tone color of the flowers pops against the brass.  Brass is back and is a must have especially in fall design this year!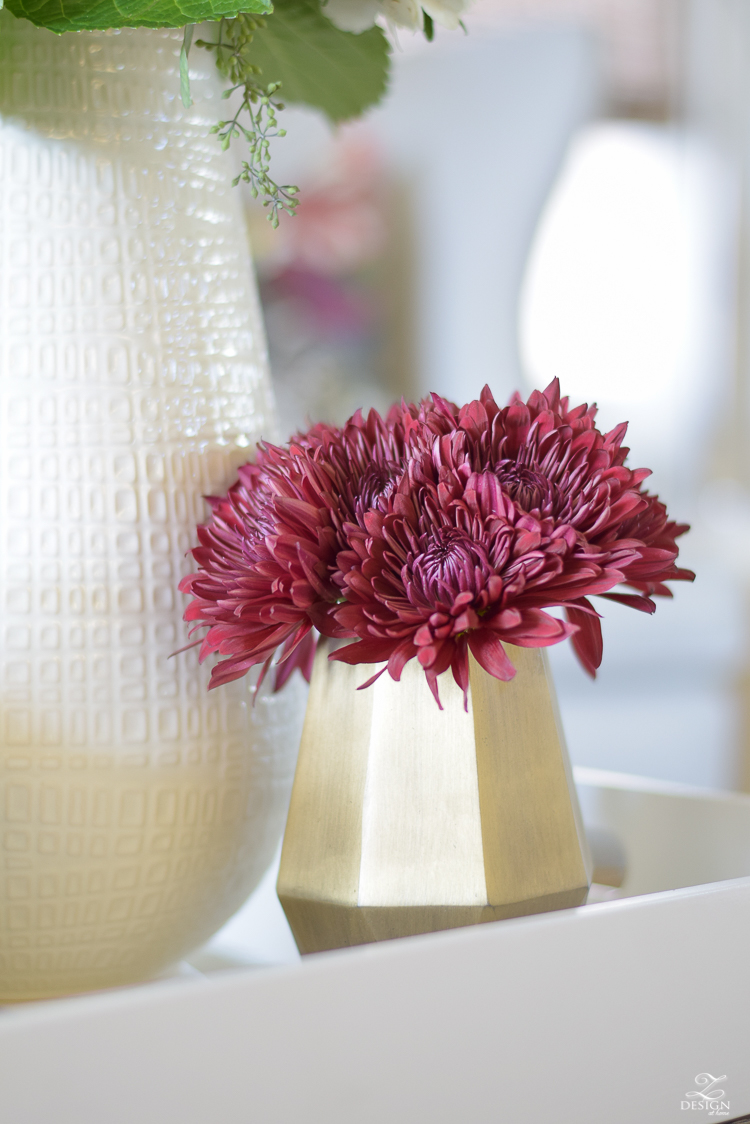 And last but not least, fur is a new staple in fall design the last couple of years (check out my post here on Finding Your Best Faux Furs) and what better way to bring it in than with a fur stool!  This one is super functional as I'm using it as a side table here but it can also be used as a seat of course and, the Mongolian fur brings that warmth I was looking for into the space.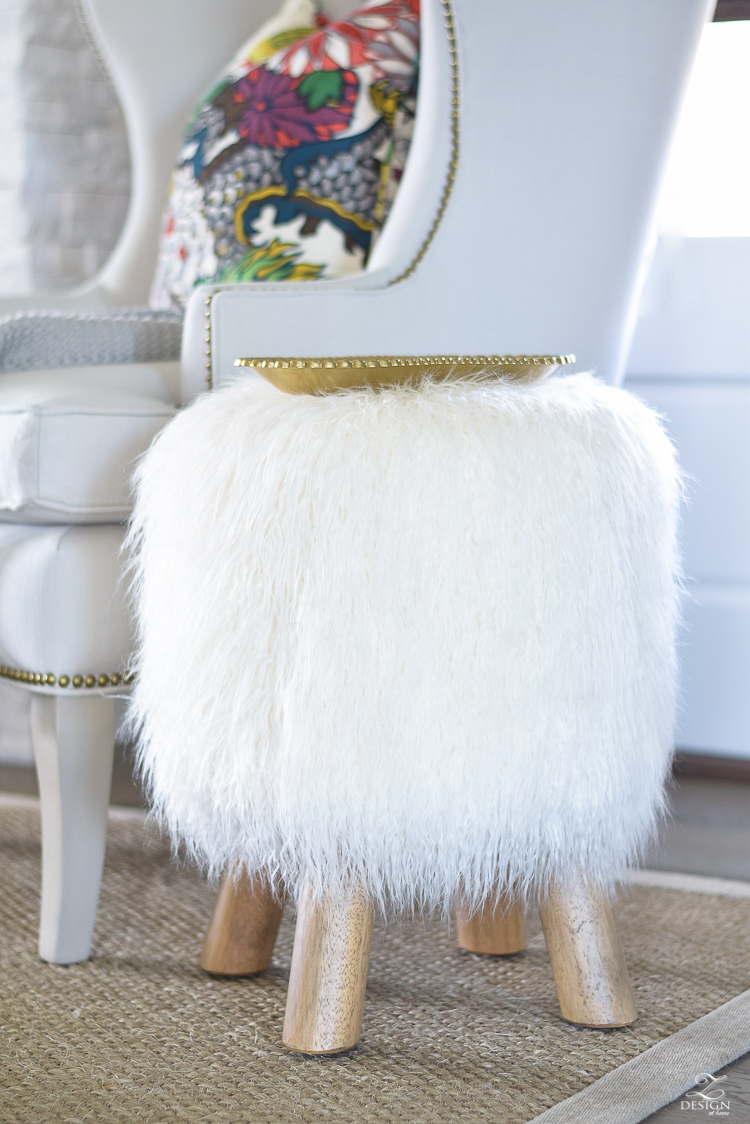 And of course Gracie had to take her seat on the couch on one of the sheep skins around here.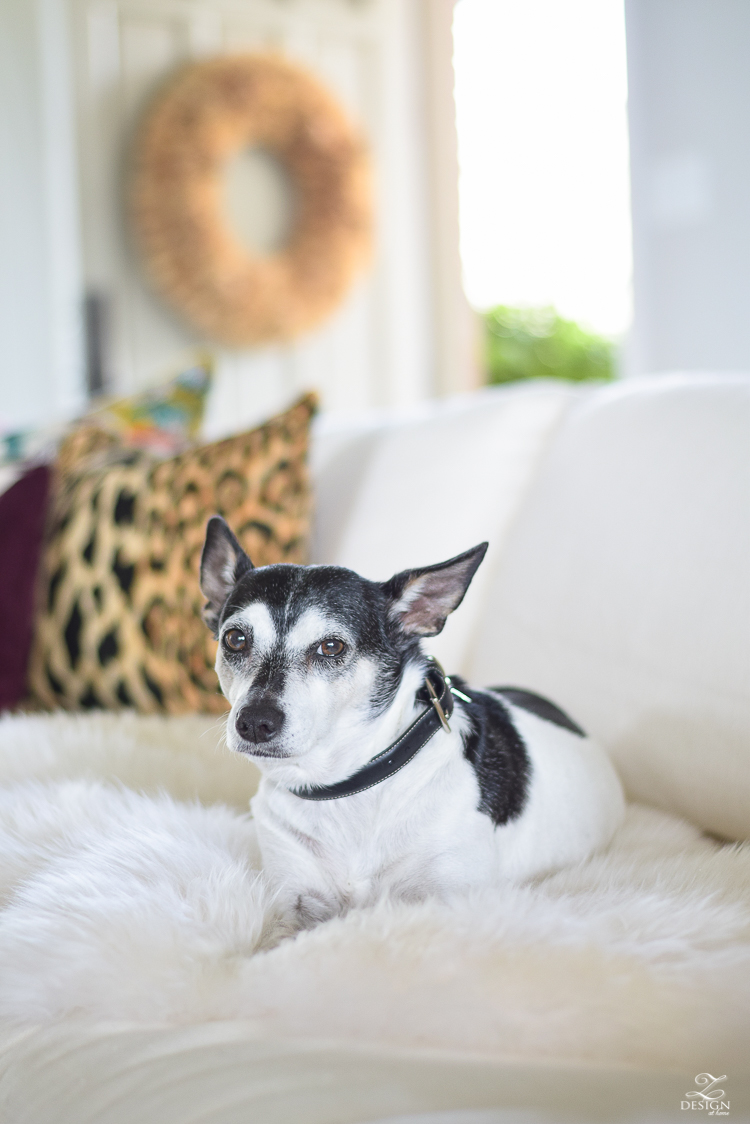 Shop Accessories & Fur


Simple 7 Minute DIY Centerpiece
I literally made this fall table centerpiece in a about 7 minutes!  Even if you don't know how to put a fall centerpiece together have no fear because this one is so incredibly easy that anyone can do it!  When I was last at the grocery store I just picked up some fresh greenery (seeded eucalyptus in this case) and peaches (but you can use anything that suits you such as apples, pears or small pumpkins).  Then, from my home I gathered these fallish candle stick holders and this table runner and to follow is what I did to assemble my centerpiece…
I laid my table runner out and started by putting 1 stem of the seeded eucalyptus at each end.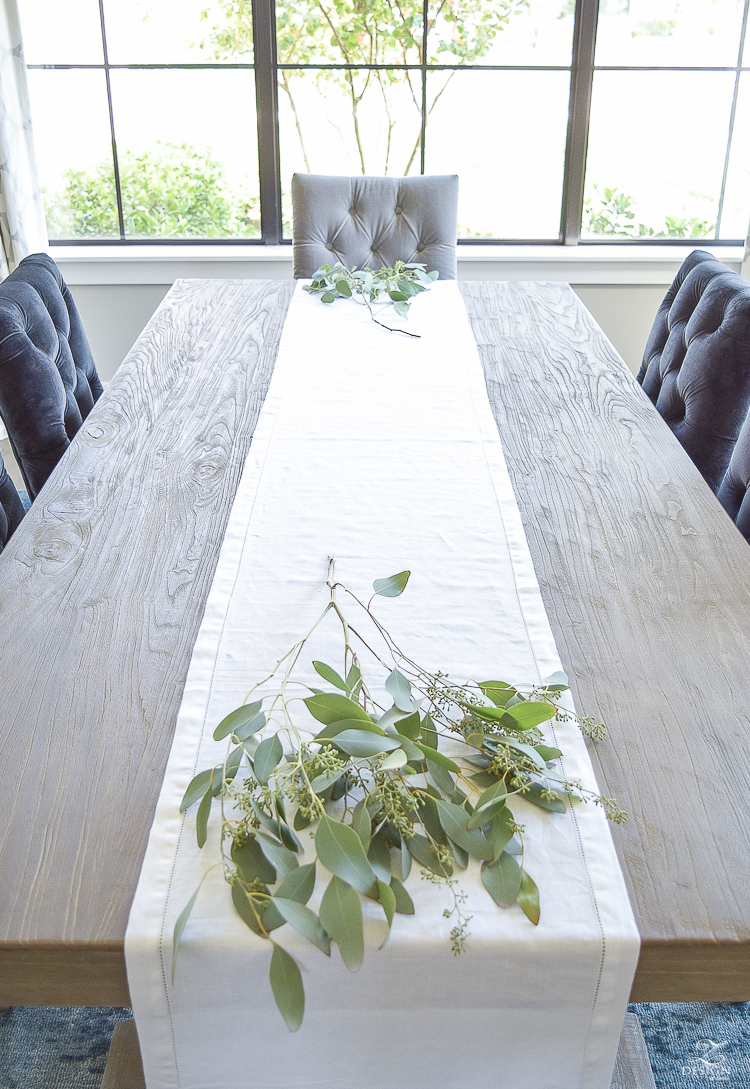 I then filled the blank space in on my runner with the rest of my eucalyptus (about 6-7 stems on a 84″ table in my case just to give you an idea).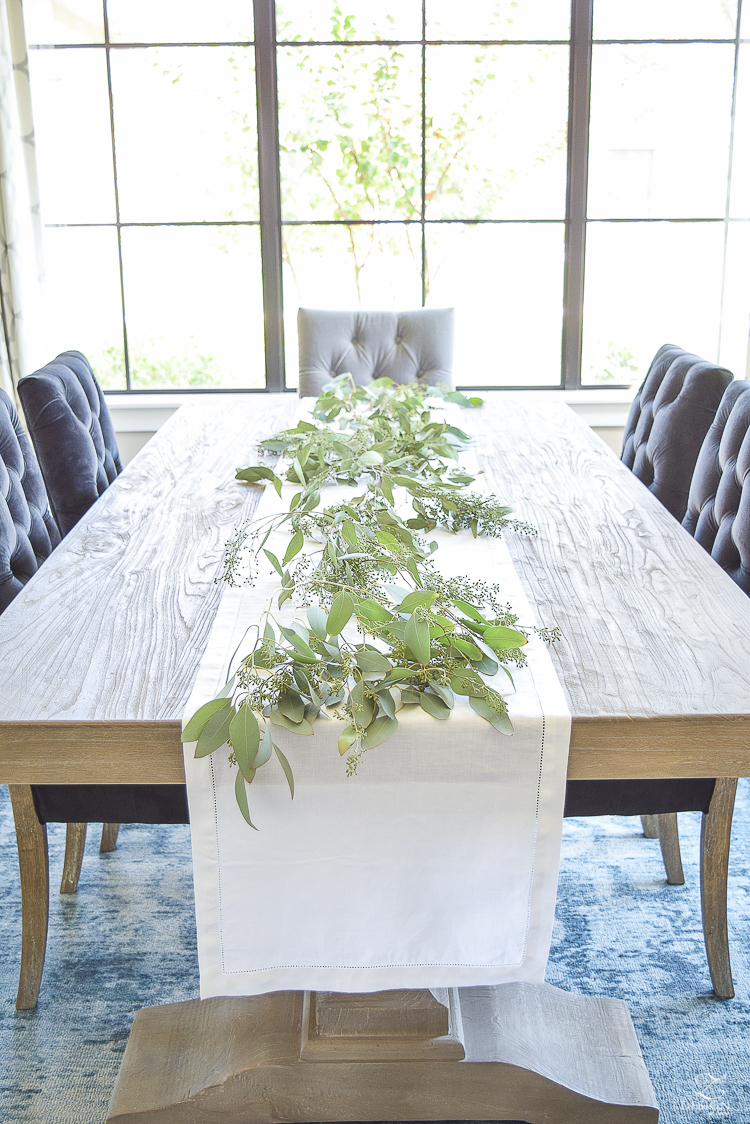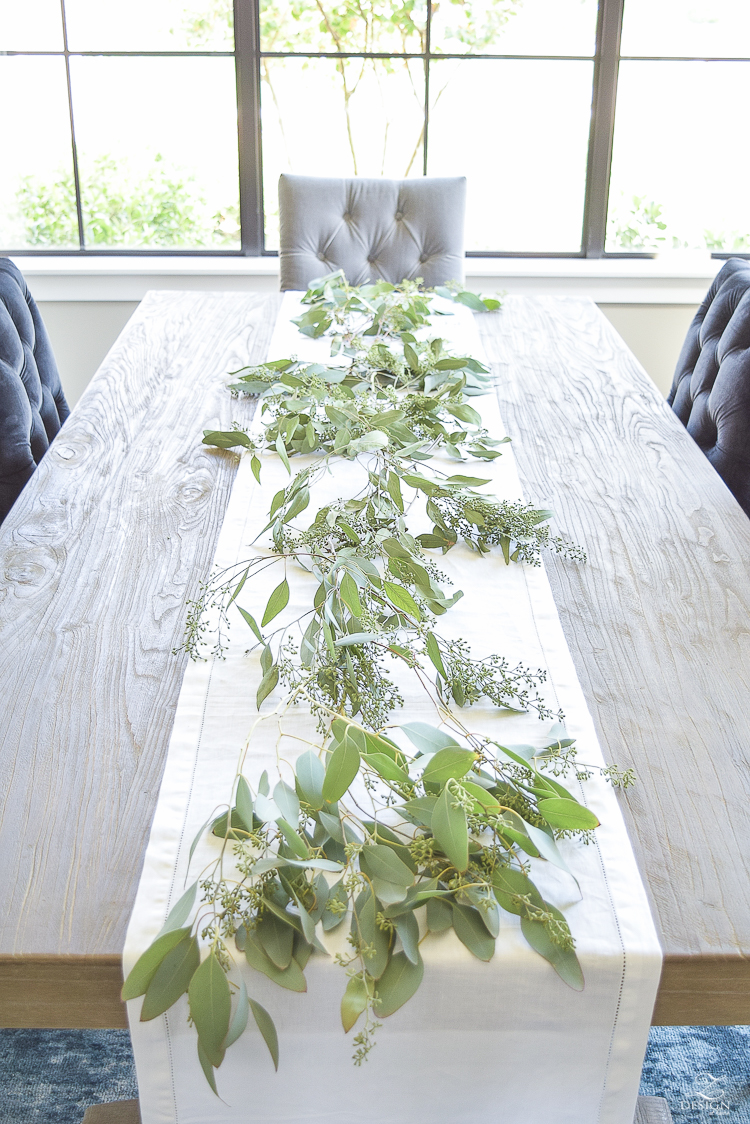 I then added my peaches by staggering them in equal distance apart.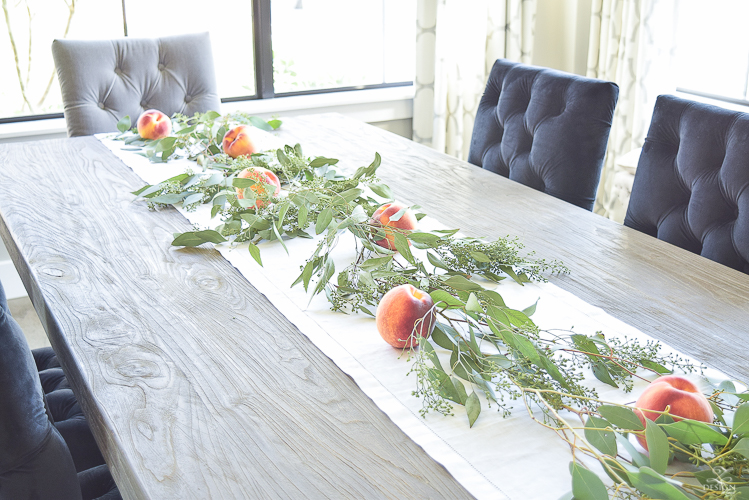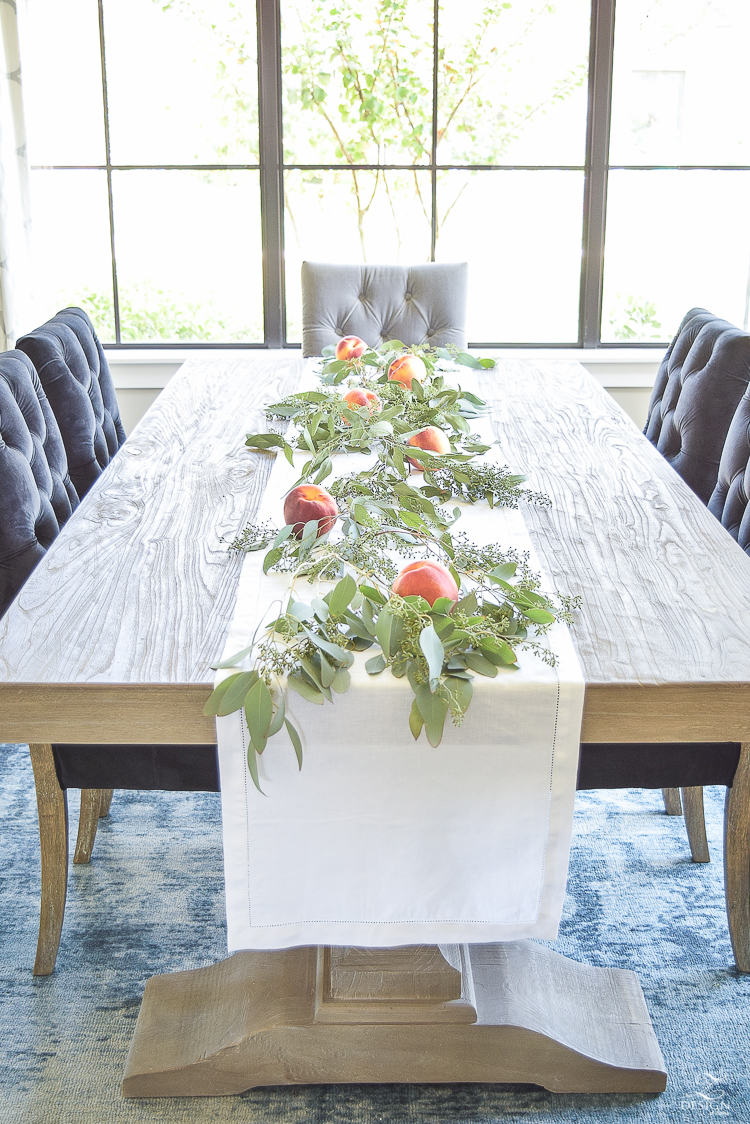 Lastly I added my candlestick holders but you can use anything you like and/or that you might have around the house that suites you.  I've had the brass pinecone candle holders for years so it was fun to be able to bring them out to include in my centerpiece and you can do the same!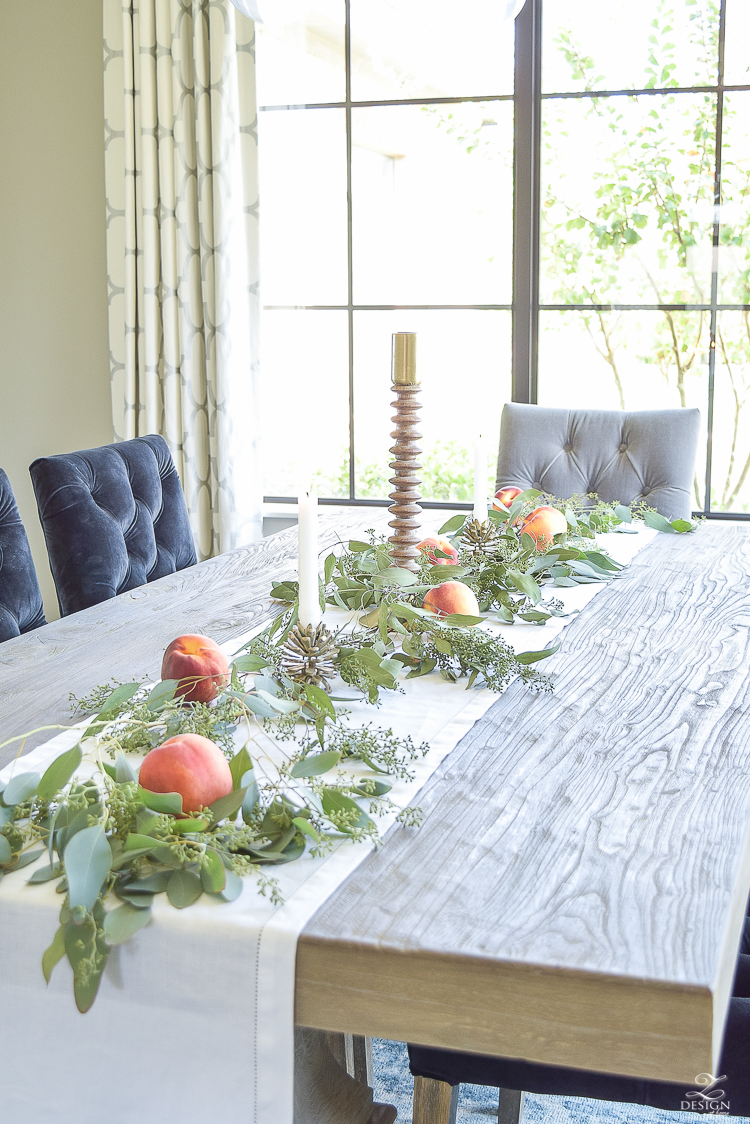 And here you have a super simple 7 minute (or less) center piece that will WOW your guests!  Enjoy and have fun!!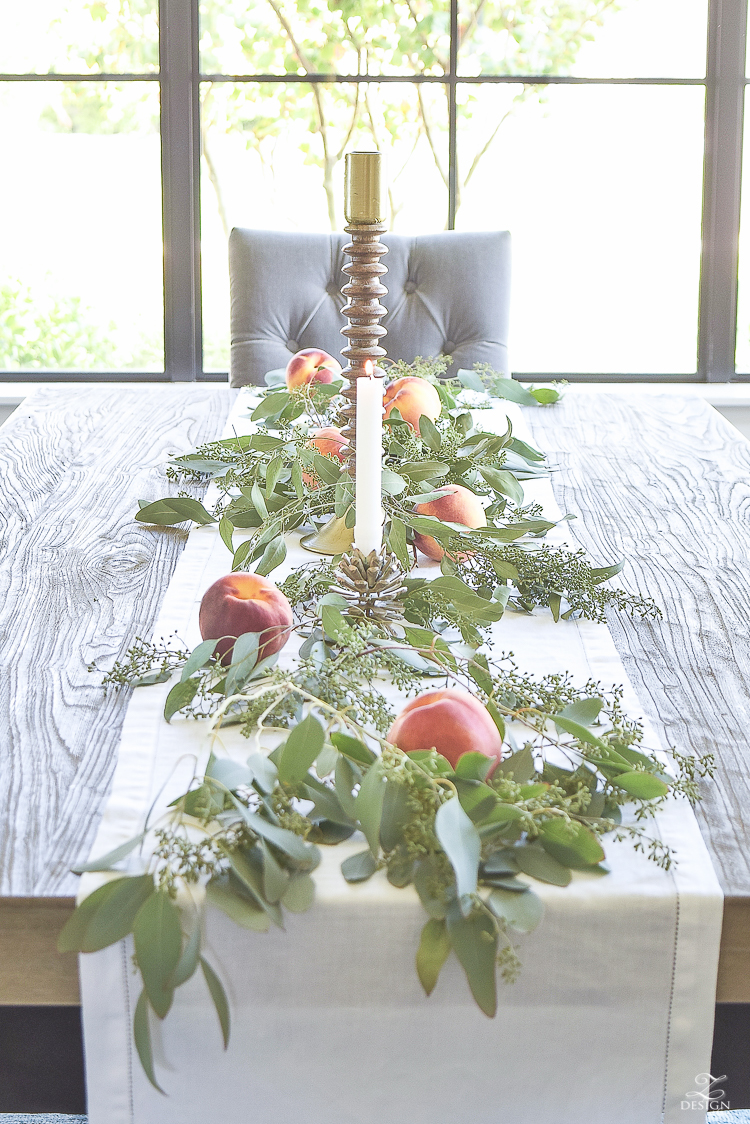 Shop Furniture & Accessories


Easy DIY Pumpkin Succulents
I have been seeing these on Pinterest a lot lately (if you are not yet following me on Pinterest you can do so here) and thought they would be fun to try since succulents are indigenous to my area so, I thought I would try my hand at making them and share it with you.  And truly, I can already see that this was another simple, quick fall decorating idea that I will use again and again as the years go on.  All you will need to complete this easy task are some succulents of your choice, small pumpkins, and a pumpkin carving knife (I have this Pumpkin Carving Set)
First I gathered up all of the items I would need in one spot.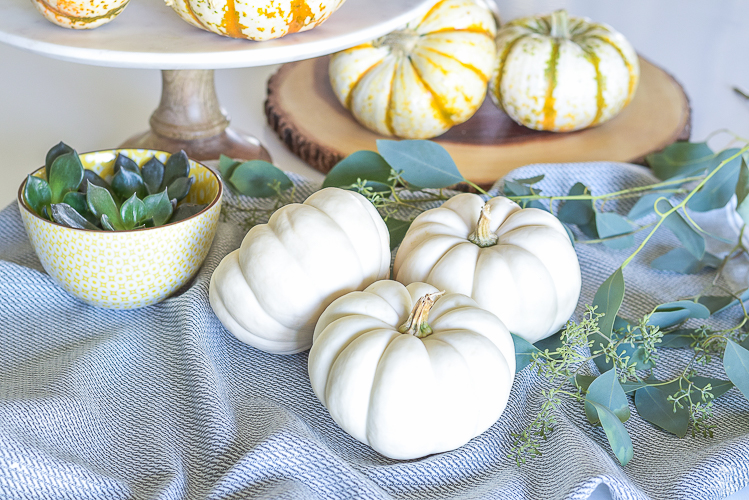 I then carved out the pumpkin stems to make a hole for the root of my succulent.  It was pretty easy but you will have to put a little muscle into it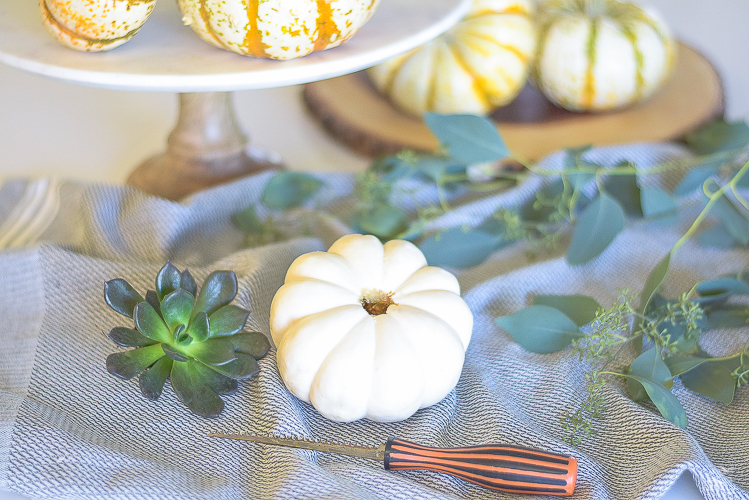 I then placed my succulent into the hole and that's it!  See, super easy and such a fun decor item for any fall to Thanksgiving holiday party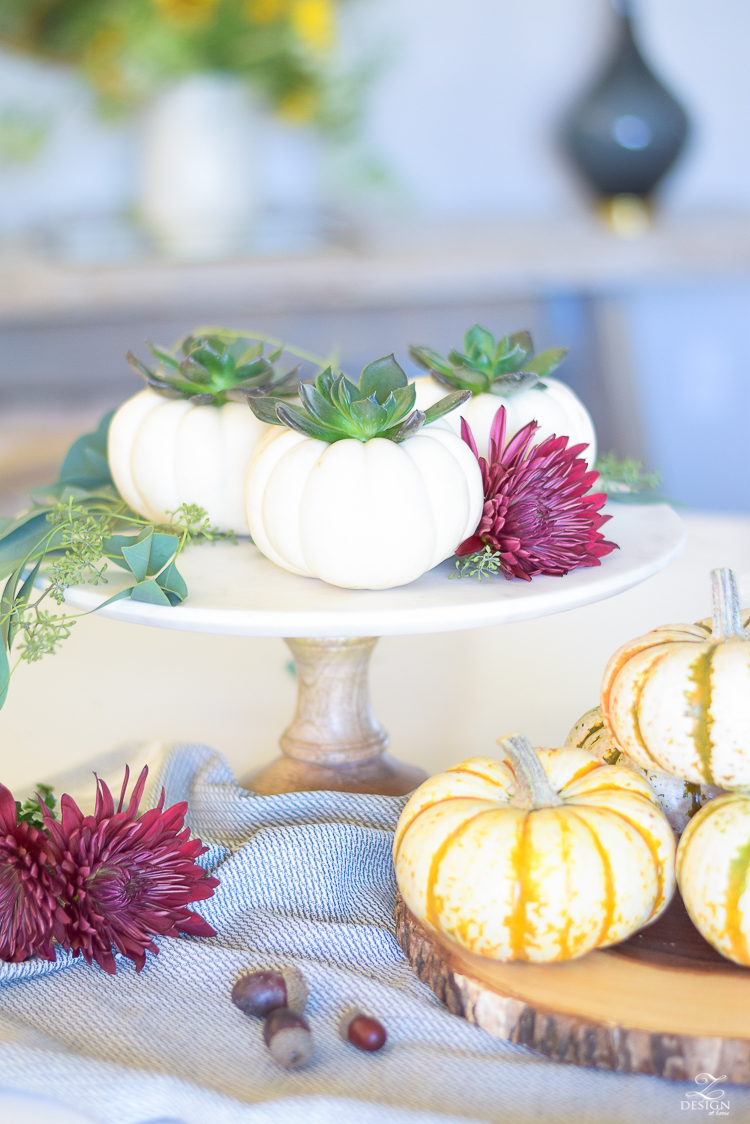 Adding some additional fall garnishment is always welcomed as well to bring more of the season into the scene!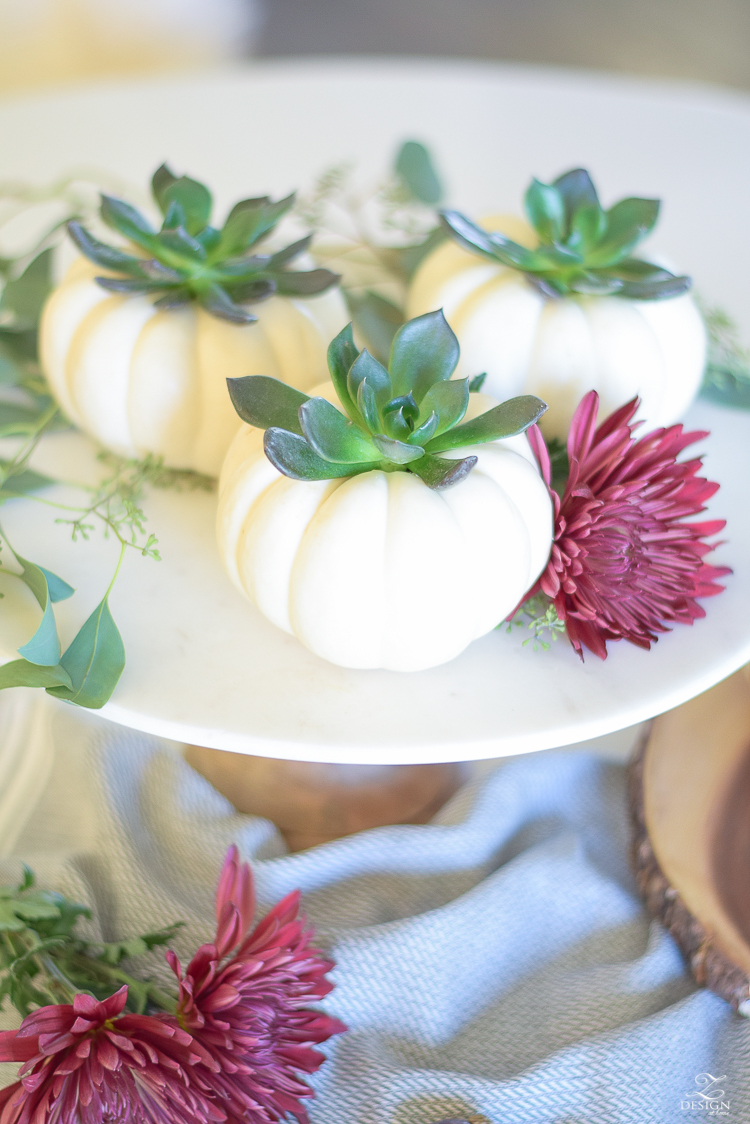 Shop Accessories

And that's it for my Simple Fall Tips this year!!  I hope you enjoyed the tour, learned something, and that you will come back and visit me again next week for a full fall room tour of my living room!  Next you will be heading to the inspiring blog of my dear friend Erin of The Sunny Side Up Blog!  I know you will love this girl just as much as I do and I'm sure she's got something super fun and functional in store for you (make sure to visit the organizational and fashion portion of her blog for more inspiration and ideas while you are there!).  Happy fall and thanks again for stopping in!  You can now link to the other bloggers and their fall tips by clicking on each individual image below, and be sure to catch all 30 tips by visiting each blog!!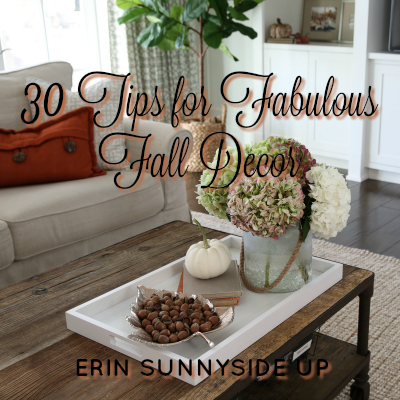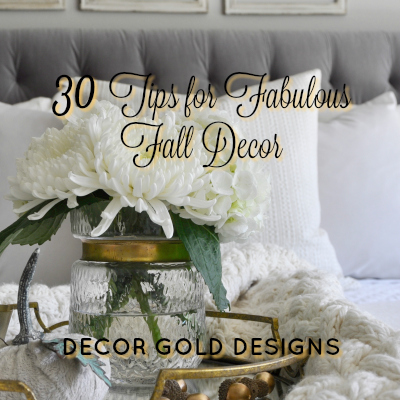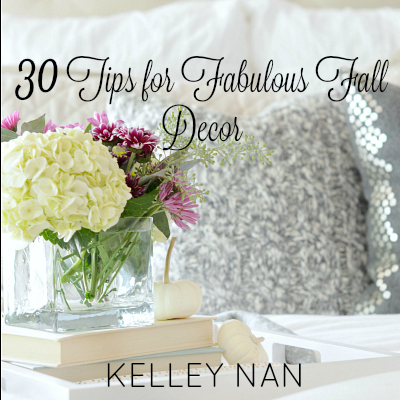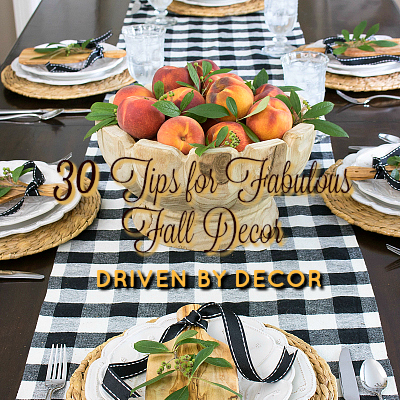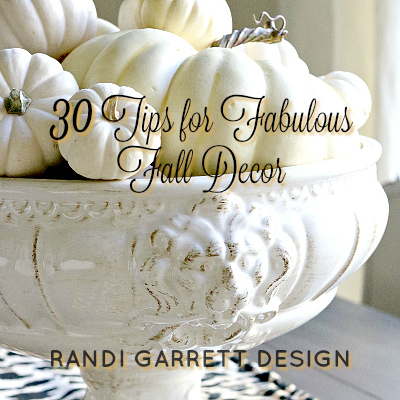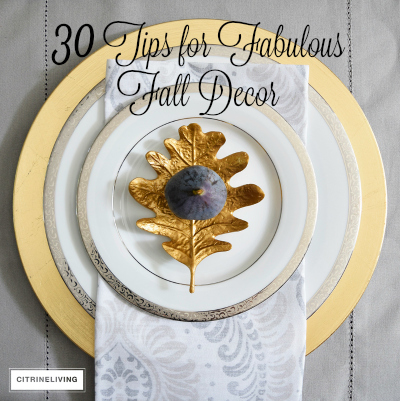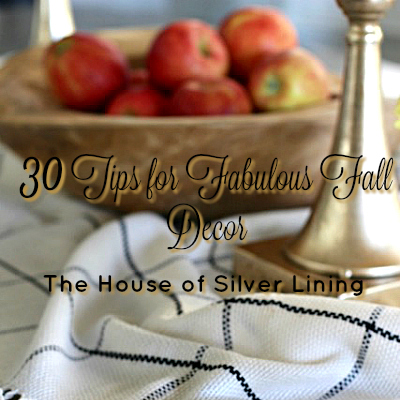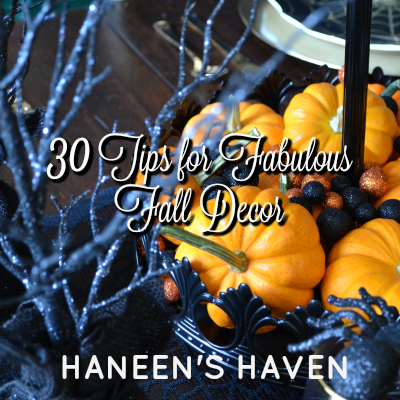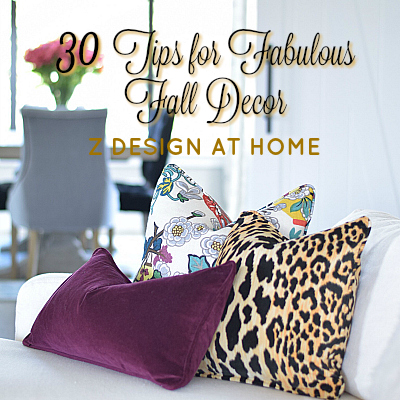 Shop Accessories in this Post

Shop Fur & Pillows in this Post 

Shop Draperies & Rugs in this Post 

Shop Furniture in this Post

*Affiliate links used in this post.  Where an item is no longer available, a similar item may have been linked.