10 tips for the beginner blogger + My 1st Year of Blogging
First of all I would like to say thank you to those of you that have followed along for my first year of blogging as I recently reached a major milestone of one year this month!!  I can't thank you enough for all of the sweet comments here, emails, and messages via different forms of social media and I am truly humbled for many reasons but mostly because this is something I thought I would never do.  I always said I would never blog but I live in a small town and when the economy here took a dip late 2015 so did my local client list so, as I was looking for (and praying about) something else to do with my passion for design, blogging about design seemed to be the next logical step for a few reasons.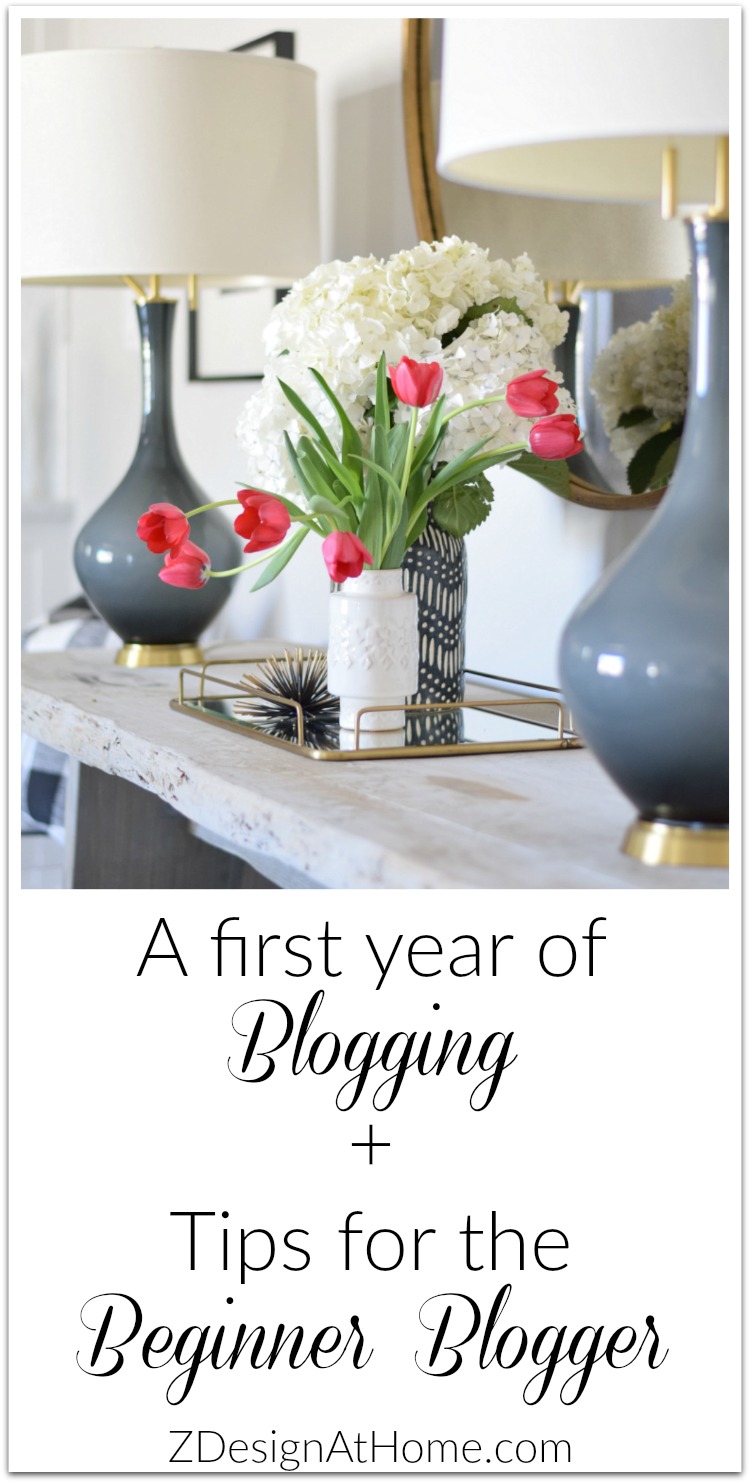 You see, this all started because of my little 'ole Instagram account that I never in my wildest dreams anticipated would grow to what it has (more on that in the next week or so…stay tuned!) and out of that social outreach and my desire to share my passion for design, I have met the most amazing people that share in my passion as well.  I was encouraged by so many wonderful friends to start a blog and resisted for so long but then there came a point where and when I knew it was inevitable.
I do not hold myself out to be a blogging expert by any means but have learned an awful lot along the way this 1st year and have been even more successful than I ever thought I could be at turning this little blog into a business.  So much so that now I no longer have time for local design clients (even though the local economy has recently rebounded) which makes me sad but at the same time it brings me a lot of joy to work on projects around my home (which I was doing pre-blog anyway) and then share my home decor and design tips with you as much and as often as I am able.
With all of that said, I am excited to offer some blogging tips for the beginner (or even if you are just now getting serious about your existing blog) that I hope you will find helpful if you are thinking of blogging whether for fun or for business.  Before you get started you will definitely want to make sure you have your ducks in a row so I hope these tips are useful.
1.  Get your branding and logo right
Before you even think about starting a blog make sure you put a lot of thought into the best name possible for your blog.  There are a lot of professionals out there that can guide you in this process (like my friend and web developer Tana of Your Marketing BFF) but this is always something you should pay special attention to.  I was previously using the name Interiors by ZDesign but thought it didn't feel quite right for the blog so in preparation for starting my blog I changed all of my social channels to ZDesign At Home (which was a name I was already using for my awful website that no one ever visited, lol!) to get ready since most of my blog traffic comes over from various social media channels.  I also had Tana to tweak my existing logo to better suit my needs for the blog.
 2.  Invest in a great web developer
Unless you are super technical and/or really good at graphic design I would invest in a good web developer.  This person or company will be invaluable to you in helping you to design a site that fits your branding, express who you are and what you're blogging about to the world, and help to train you on how to use your blog (ya know, the back end stuff that's no fun to us creative types;).  Again, I use Tana at Your marketing BFF for all of these needs and not only has she become a dear friend but, she and her company is a tool I use to help keep me looking professional and feeling organized and successful.  Tana did a complete overhaul of my site (but she can also build one from the ground up) and I think it's safe to say now that people have a more user friendly experience (and a prettier view) when visiting my site.
3.  Learn how to use your big girl camera (or big boy camera)
If you are still using your iPhone that's great but you might want to consider taking it to the next level with a good camera!  It was when I started using a good camera that produced at least somewhat professional quality photos that my Instagram really took off, which in turn was a great spring board for my blog in early 2016.  Design blogging can be so incredibly time consuming that you don't want to waste your beautiful designs and hard work on dark, grainy photos.  I am certainly no professional photographer either but I do believe it can make all of the difference in the world to the level of success you can achieve as a design blogger (or any blogger that has image rich posts).  I use this camera kit ,  this lens (for detailed shots), this lighting kit (for those times when I need extra help with lighting), and this tripod but plan to share more on this subject in the future so stay tuned (affiliate links used in this post).

   4.  Learn about SEO
If you aren't aware of what SEO is yet you will need to familiarize yourself with this if you are starting a blog.  SEO stands for Search Engine Optimization and is basically a way to optimize your images by naming them accordingly to get more traffic from Google (source:  YourMarketingBff.com).  I learned about this early on from Tana and some of my blogging buddies and it has turned out to be some of the best blog info I have gathered to date.  Start your blog using this advice and you will be way ahead of the game with Google which is a win/win for site traffic and for you as a new blogger!  You should be able to learn more about this subject from your web developer or just Google it; there is a ton of information on the web about it and will be one of the best blogging tools in your box!  For more information on how to start a blog please click the image below to be taken to Tana at Your Marketing BFF's e-book on everything you need to know to start a blog.  This will be the best investment you will ever make to further your blogging career and at only $29 who could resist her great advice!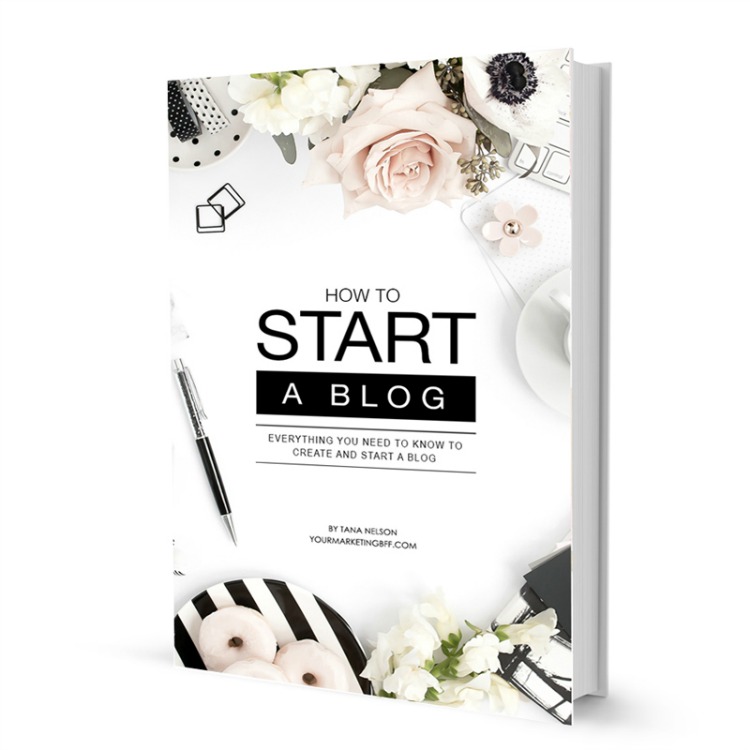 5.  Learn how to read your Google Analytics
This is something I'm still learning about but this also is an invaluable tool that tells you where your site traffic is coming from and to where on your site and blog it is going.  It will tell you which blog posts and pages perform the best and subsequently help you to know where to focus your efforts in the future since you'll have a better idea of what your readers like and/or are visiting your site for.  Of course you always need to be trying new things but again, this will help you to know what interests your readers the most.  It will also tell you a host of other important information about your blog so just make sure you learn about this as you are gearing up to start blogging.
6.  Learn how to work Pinterest
Initially I didn't utilize Pinterest enough and boy was that a big mistake!!  Once I learned how vital it is to pin all of your blog post images and became more diligent about doing so, my site traffic really took off.  Pinterest is probably the social media platform where you should spend most of your time if you are a blogger with image rich posts in my opinion since it can be your biggest traffic driver.  Try also to get on group boards where you can pin your own site content and where you can share the content of others (#sharethelove).  And don't think that just because you have an image that you don't love that someone else won't love it…some of my images that do the best on Pinterest are my least favorite so you never know what other people are going to love and pin!  By the way, you can find and follow me on Pinterest HERE ;).
7.  Use other social media platforms to your advantage as well
Another fail on my part early on was that I didn't post my new blog posts to my Facebook page, or to all of my other social channels for that matter.  Even though I don't get a ton of interaction on Facebook due to the algorithms over there, now that I'm making a better effort to post more over there I'm seeing more traffic coming from there so I recommend that even if you don't see a ton of traffic from any one particular social channel to post there anyway since you never know who might pop over and become a new reader.  I post all blog posts to Instagram, Facebook, Twitter, and Google+.  I'm sure I'm missing out somewhere but as far as I know, these are the main ones.  If you have any advice for me on this one please let me know in the comments below…it would be much appreciated!
8. Know that this is a business, if you want it to be
I know that a lot of people blog for fun, or for a creative outlet, or for probably a myriad of other reasons and that is absolutely wonderful (I myself blog as a creative outlet) but you should know if you don't already that this can become your business if you so desire.  Blogging (well, at least design blogging) is so incredibly time consuming with all of the preparation for projects, styling for photo shoots, editing of photos, managing your social media channels, learning how your back end works on your site and all of the other things I've mentioned here today that it would seem only fair to get paid for your efforts, right?  I don't think people realize sometimes how hard bloggers work to pull fresh, original content together to share with our audience and for me that means it has become a full time business.  I think I already mentioned that I stopped working for local clients because this has become so much a part of my life (that has honestly taken over my life the past year like with any new job) but with the time and sacrifice invested that has taken me away from life in general there has to be some compensation somewhere and again, I think that's only fair.  Now that I've reached my one year mark though I'm starting to find a little more balance and am seeing a little light at the end of the tunnel since I've rounded the corner on the huge blogging learning curve.  I still have so, so much to learn but things are feeling a little less stressful these days (at least for the moment, or maybe it's just because Christmas has passed, lol!) and I'll keep plugging away at it as long as I'm still loving it!
 9. Apply for and learn how to use affiliate marketing
In keeping with #8 and if you want to make blogging your business (or at least find a way to be compensated for all of the hard work you do on your blog) then by all means sign up for affiliate marketing!  Amazon has a great affiliate program that anyone can join I believe and there are so many more that you can find via a Google search for affiliate marketing.  Some are easy and free to join and with others you have to be approved after a review of your site and/or social media channels.  Additionally, once you reach a certain number of page views per month (it varies per agency) you should also apply with various advertising agencies to have ads on your site.  I don't necessarily enjoy the aesthetic it brings to my site but yet again, it is a source of income to compensate you for your efforts of sharing your hard work, time, and talents with others.
10.  Start your blog with a bestie!
And last but certainly not least, start your blog with a bestie if you can!  Prior to starting my blog I received a lot of good advice from some great friends I met on Instagram (like my now real life friend Shauna of The House of Silver Lining) but when it came time to start my blog, my dear, talented friend, Jennifer of Decor Gold Designs was starting hers too about the same time and we were fortunate enough to be able to lock arms and help each other through the process.  Truly, I've learned so much from Jennifer that I could never repay her for and our journey together has been one of true friendship, respect, and admiration for the other but, the point is that the best thing about blogging is the relationships you get to enjoy within the blogging community and with like minded creatives.  I talked about the importance of building relationships and forming your "tribe" if you will HERE & HERE but it truly is the best thing to have that support system to lean on in your time of need with blogging.  I love Jennifer and all of the amazing, talented ladies in our group and wouldn't trade those relationships for anything in the world and the best part is that those friendships will still be here long after blogging is a distant memory:)!
So, in closing I'd like to send you on to Jennifer at Decor Gold Designs since as mentioned above she is celebrating one year of blogging as well and is also sharing some lessons learned  since she started her blog.  Jen is one of my absolute favorite bloggers (and friends) and I hope you will click over to check it out since everything Jen does is always so helpful and amazing!  I know you will enjoy her tips and thanks for stopping by to hear my story and tips today too!!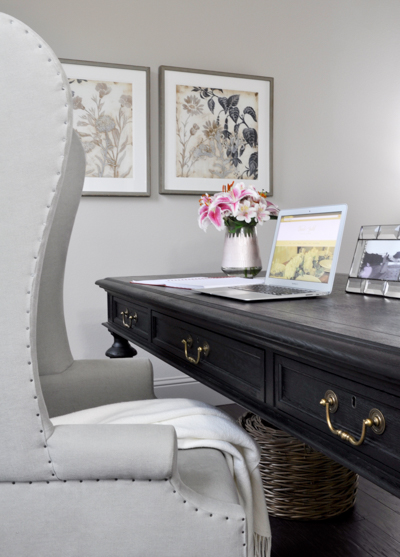 Please let me know if you have any comments to add to the conversation or if you have questions.  I am always happy to answer anything I can about any subject I talk about here and I LOVE hearing from you!
Xoxo, Bree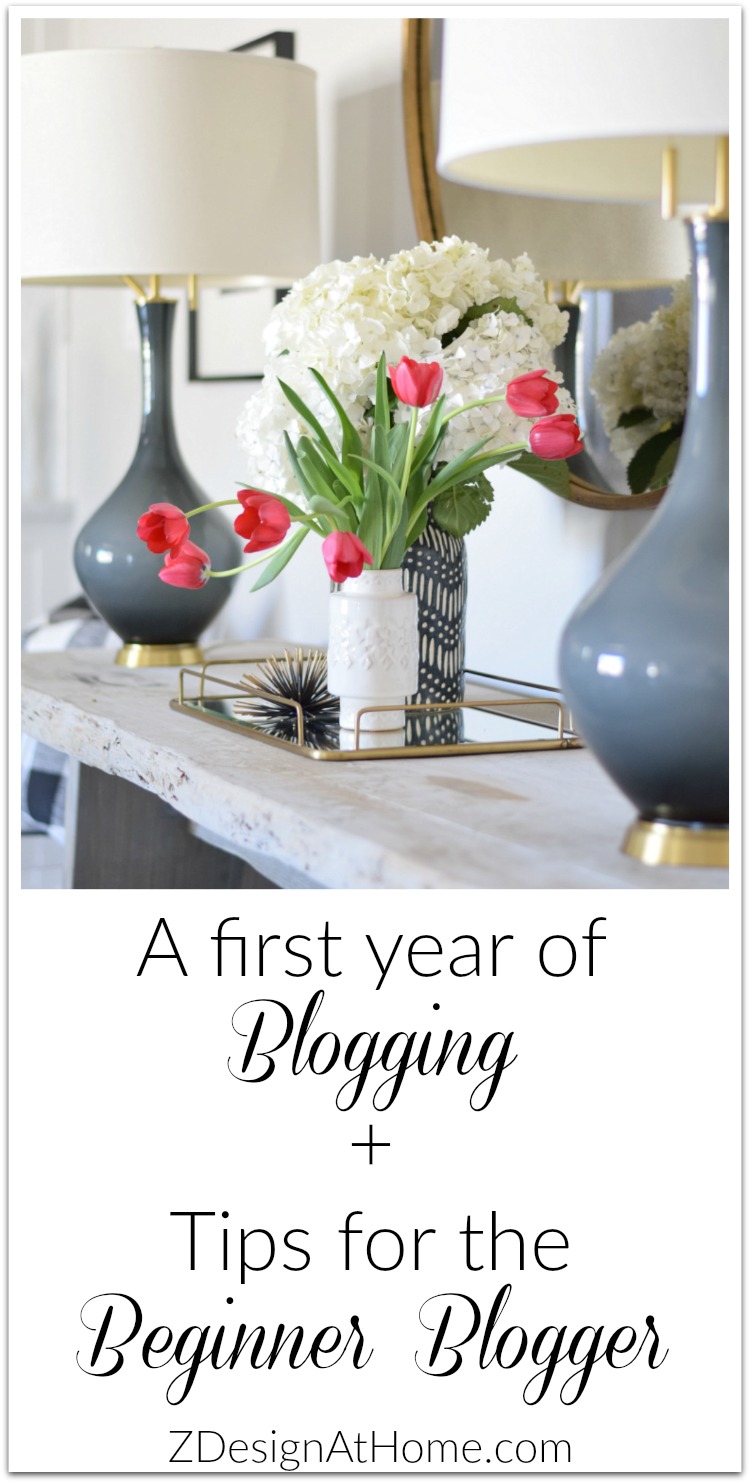 How To Start A Blog E-Book by Your Marketing BFF
*Affiliate links used in this post