Blogger Beach Cottage Trip
Have you ever been so excited before a trip that you just couldn't sleep the night before you were to catch an early morning flight out for vacation?  Or, have you ever been on a blind date and had butterflies in your stomach for the 24 hours prior?  Well, after I saw this first shot (below) of the front entrance to my friend Shauna's Naples, FL beach cottage last week, I felt both of those emotions just thinking about the fun times we would all have sharing life stories and just plain old getting to know one another on this trip!  The funny thing is that the moment I met each one of these lovely ladies, I already felt like I had known each one of them for years!  And I think that is how it is when you have so much in common with someone….especially something like the passion for interior design and all things home decor that we all share.  And bottom line, I think more than anything it was such a blessing to get to spend some time with people that I know truly "get" me (we kept saying that the whole trip) when it comes to interior design, home decor, and blogging!  We were so excited to finally be with our SQUAD after all of the anticipation of this upcoming trip and you'll just have to hang with me a bit to find out exactly what I mean by that!
So this is where my giddiness began about the trip when I saw this photo on Shauna's Instagram page last week…I mean isn't the front entry to The House Of Silver Lining beach cottage so lovely and welcoming?  I know you may have seen shot's of the beach cottage renovation by now but if you haven't seen the full reveal, you can see it here.  And let me tell you, Shauna is one talented lady and her cottage is even more lovely in person than it is in the photos you may have seen of it!!  One could only dream of staying at this lovely getaway for a few nights and I feel especially privileged to have been able to do so.  It's cozy, welcoming, comfortable, charming, bright, and beautiful, not to mention beautifully decorated and was an absolute dream to spend a few days in.  Now here's that front entry shot that had me swooning with butterflies in the days leading up to my departure south…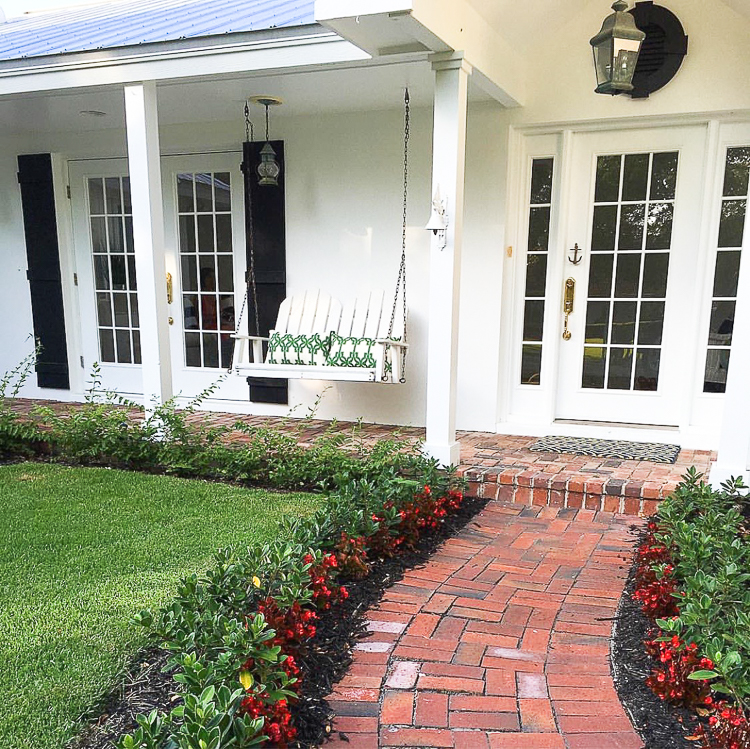 We got there late in the day the first day and were oh so tired so we didn't take too many photos the first night but this shot (below) was our first full day in the cottage (you may have seen it on Instagram).  We got up and lounged by the pool a bit (still in our pj's) and chatted about blogging and other stuff.  It was so relaxing and I was super excitied to be learning so much from my experienced blogger buddies!  Then, we decided to get casually dressed and head to a nice brunch for some local fare just around the corner from the cottage.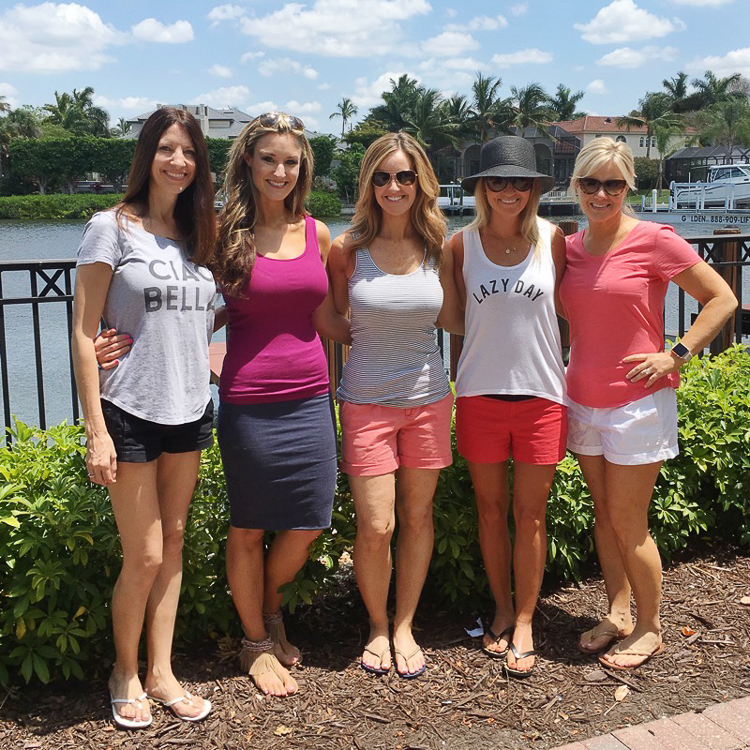 Here we are (above) and let me introduce my talented blogger buddies to you from left to right ~ Tana of Your Marketing BFF , Brittany of Addison's Wonderland,  Erin of The Sunny Side Up Blog and Shauna of The House Of Silver Lining, and me:).  All of these sweet, fun girls whom I just love dearly have the best blogs offering tons of inspiration and tips to their readers!  Hope you'll check them out if you aren't already following along with them!
And then back at the cottage, we had a little pool time with Shauna's big pink flamingo and boy was he the cutest thing you've ever seen!  I now am a firm believer that every pool needs a big pink flamingo.  We were going to name him but I'm not sure we ever got around to that.  Well, there is always next year.  Hopefully by then he'll have a mate and we can name both of them together, hehe!!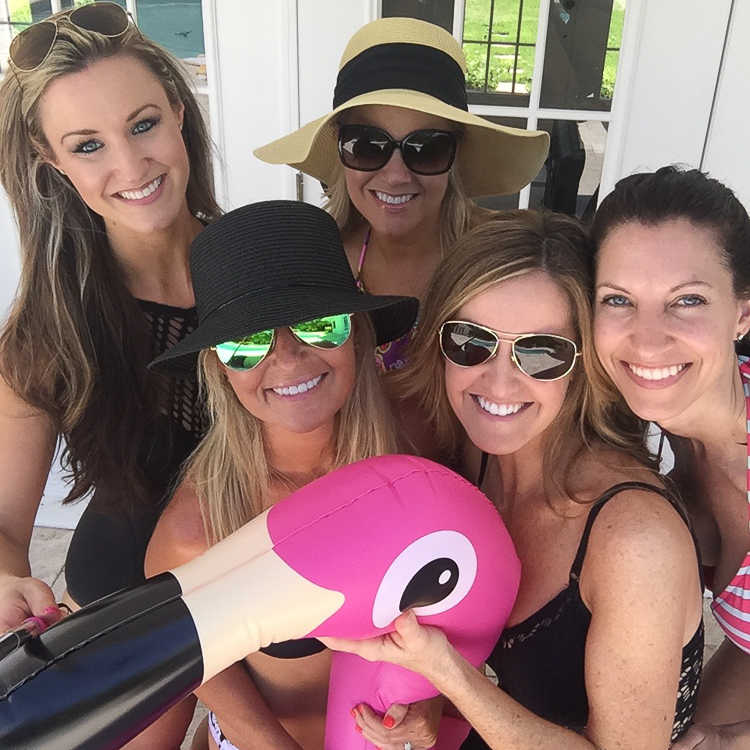 And just look at my cute friend Erin of The Sunny Side Up Blog…she had so much fun floating around with him in the pool:)…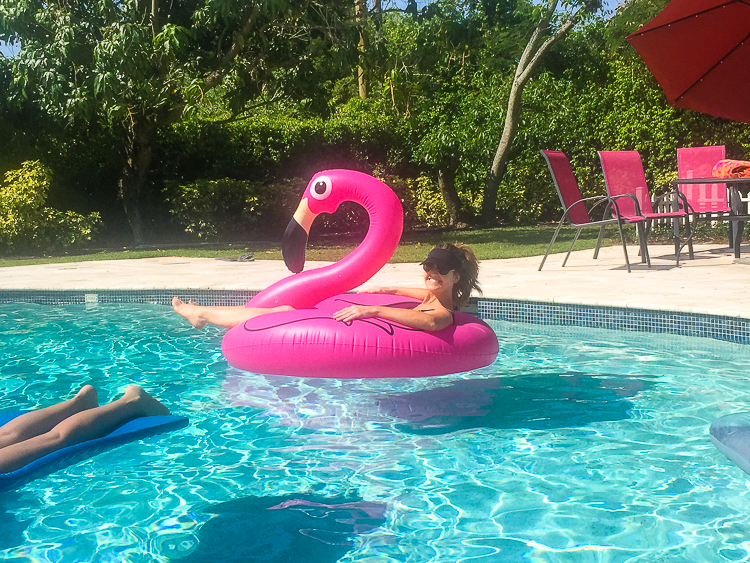 And Tana of Your Marketing BFF  (Tana is a fabulous web designer and marketing pro) did the best job ever of relaxing in the pool.  Lol, I think at one point we had to check to make sure she was still breathing!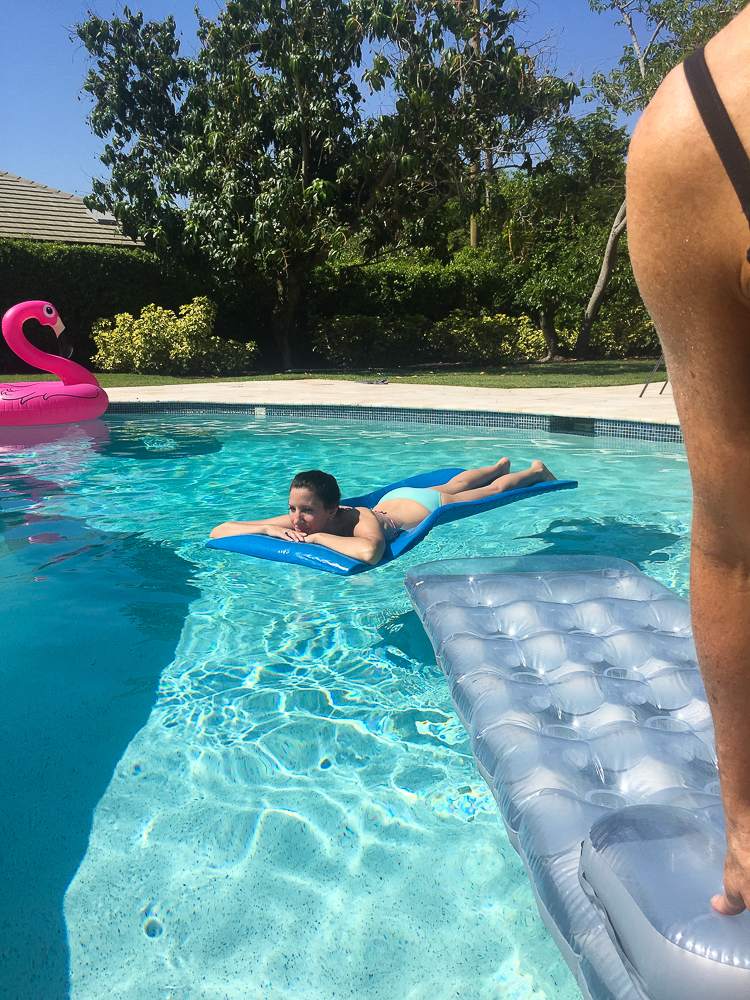 And then it was time to get dressed for dinner and of course we had to do another photo shoot before we went out!  So. Much. Fun!!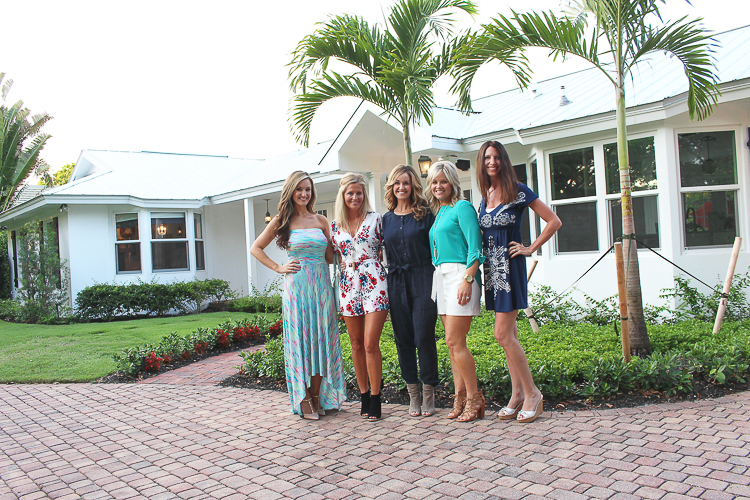 And you know how photo shoots go sometimes with your girl friends…there was a lot to coordinate here and we just laughed and giggled in between each shot to get just the right one (just keeping it real here, hehe!)…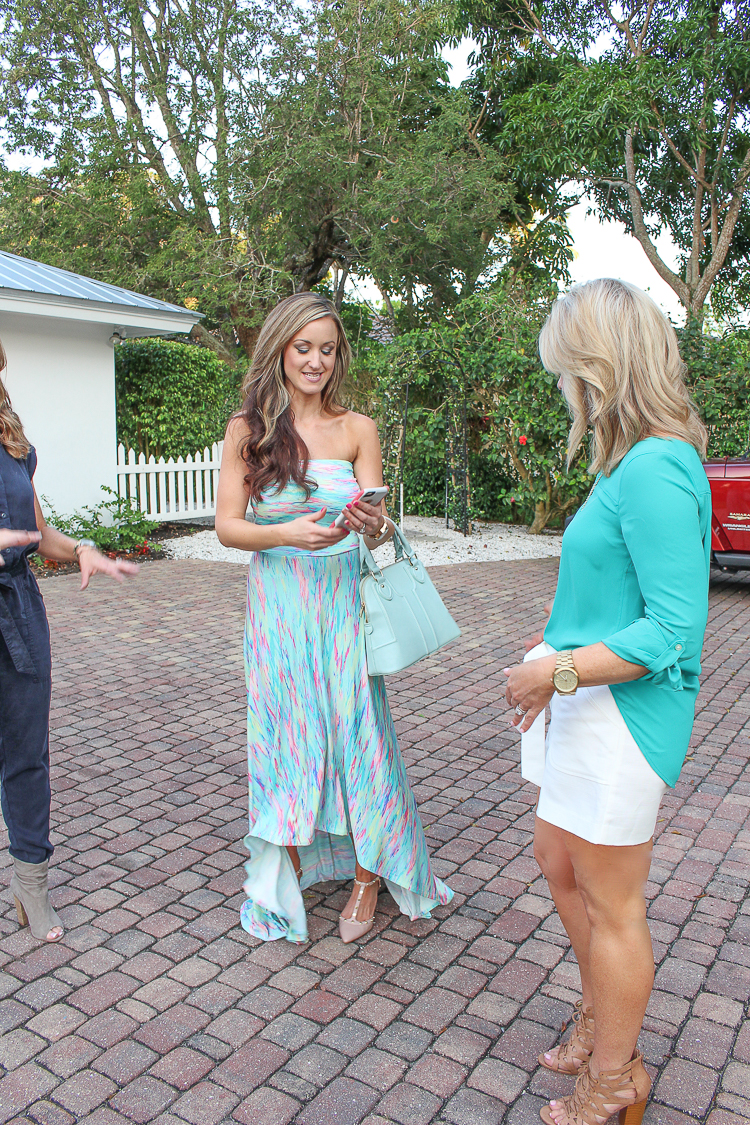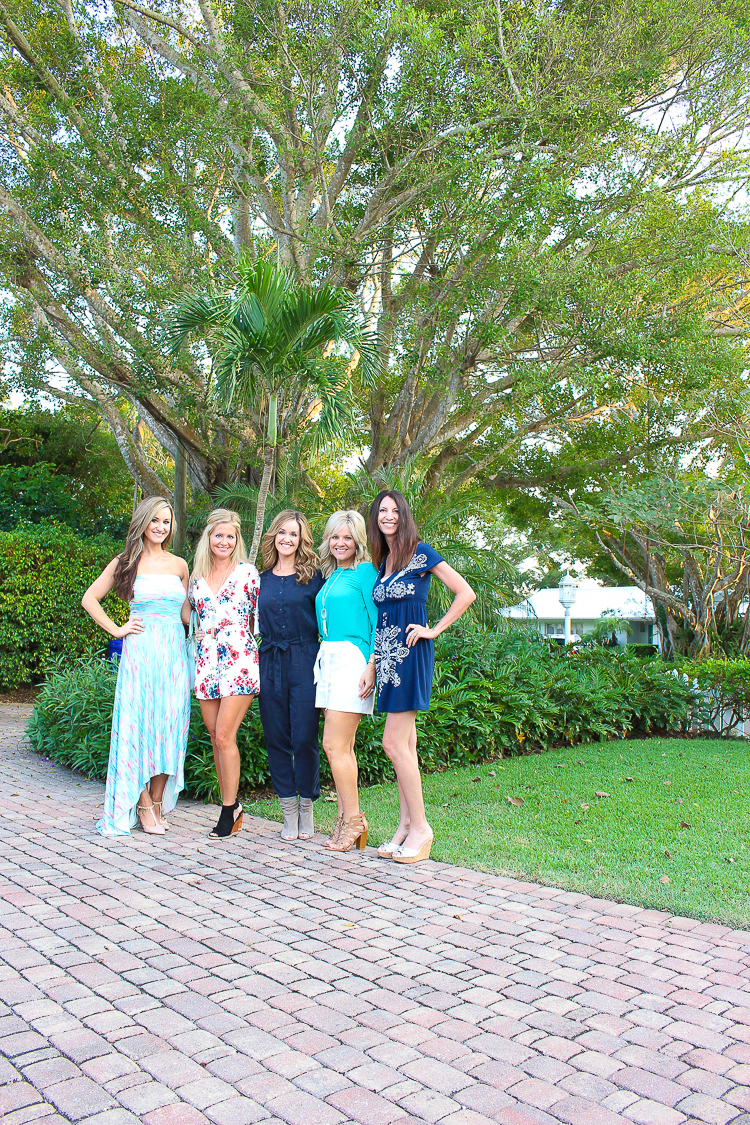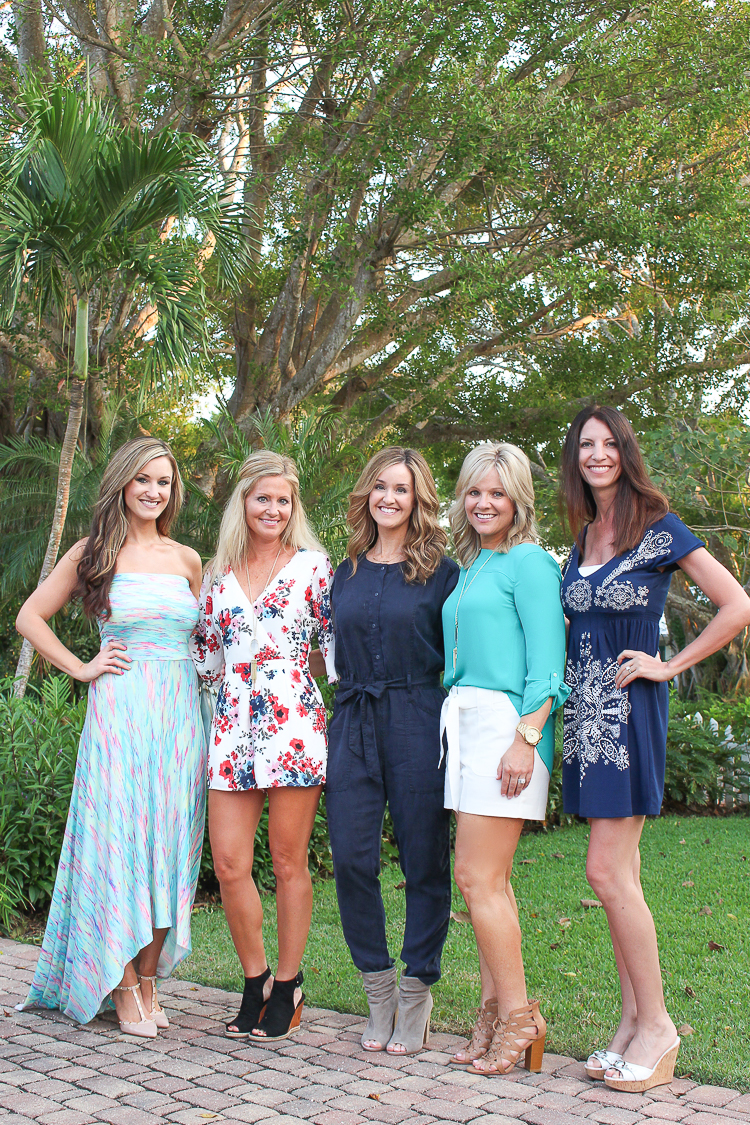 We had so much fun in the town of Naples walking up and down the street looking for just the right open air restaurant where we could hang out for the evening while tasting some yummy Naples fare and sipping on a cold beverage. I just love this sweet shot of Shauna and Tana at dinner…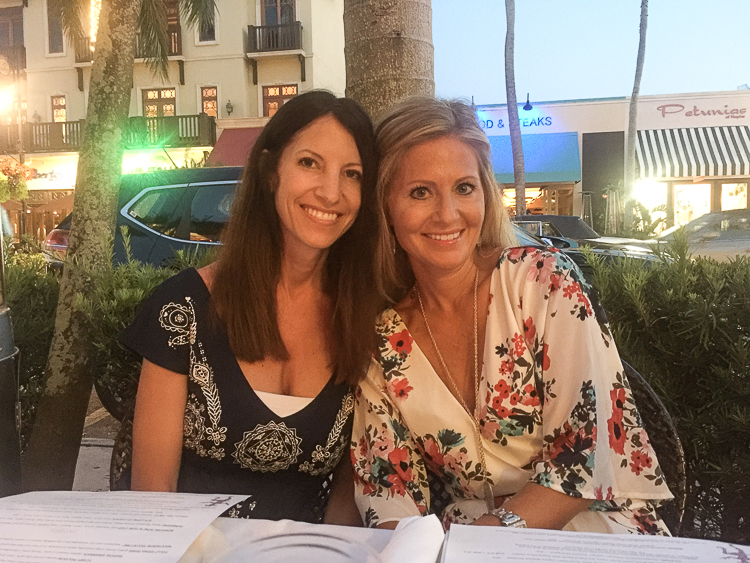 The next day was beach day!!  Brittany of Addison's Wonderland found us the most darling t-shirts that say SQUAD and we absolutely LOVED them!!  Thank you again, sweet Brittany!  We loved them because we truly felt like we had found our SQUAD on this fun trip.  Couldn't have had more fun hanging out with a group of liked minded, kindred spirits that "get" each other like I mentioned before!!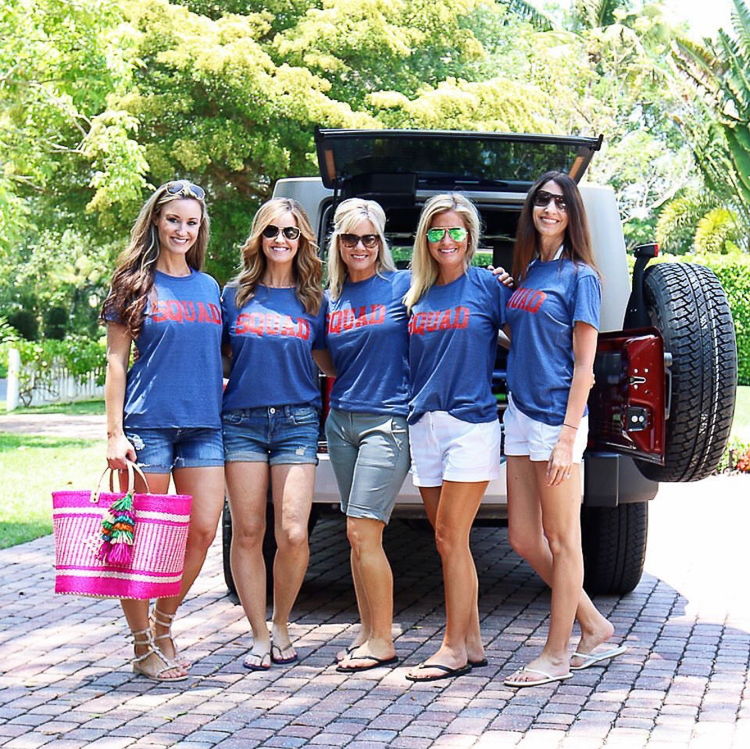 We also had a blast getting some shots at the beach!  Oh the laughs we had over these…the other patrons on the beach must have been doing some major eye rolls and laughing hysterically at us by now!!  But we had a blast and that's all that matters, right?!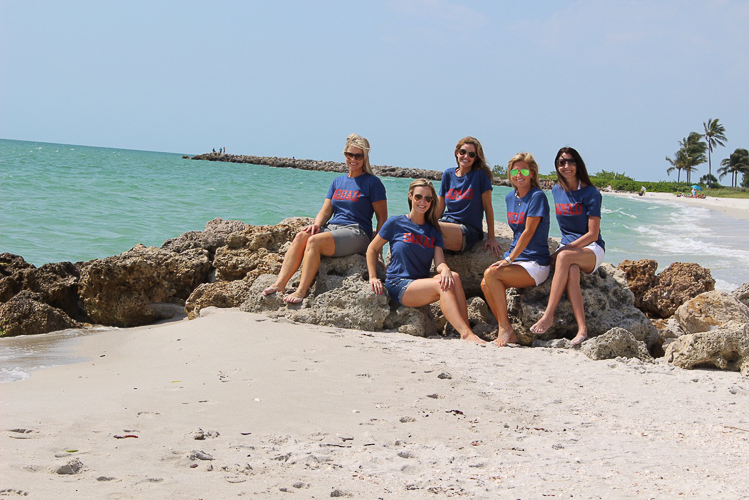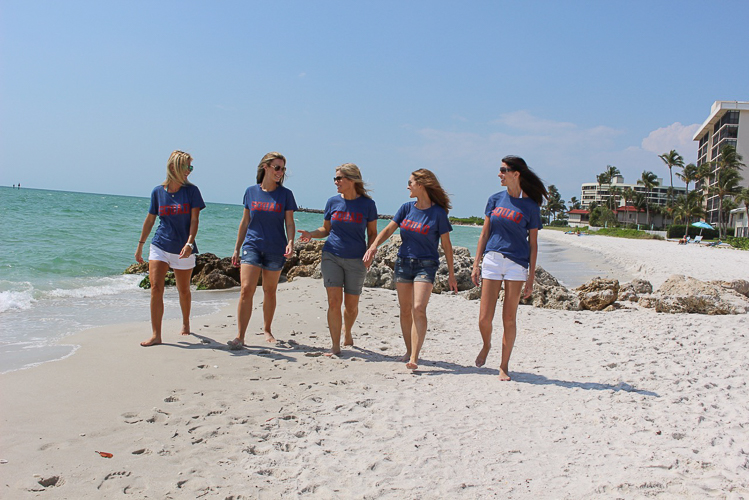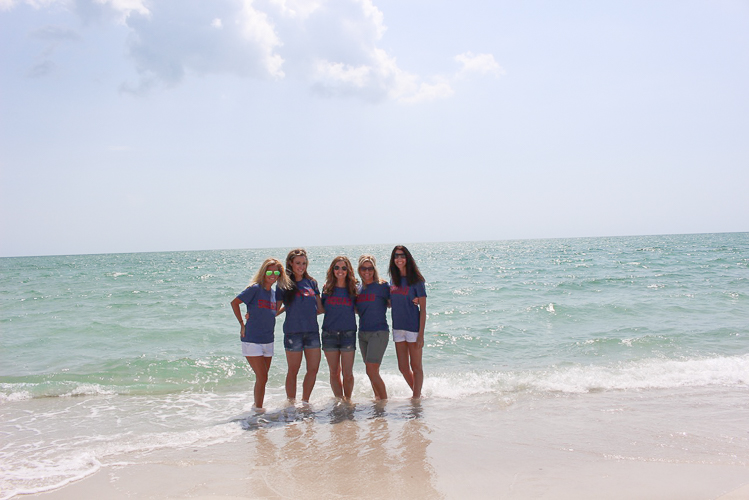 And this was our final night together.  It was bitter sweet but we had the best time chatting and just spending time together over a farewell dining experience;)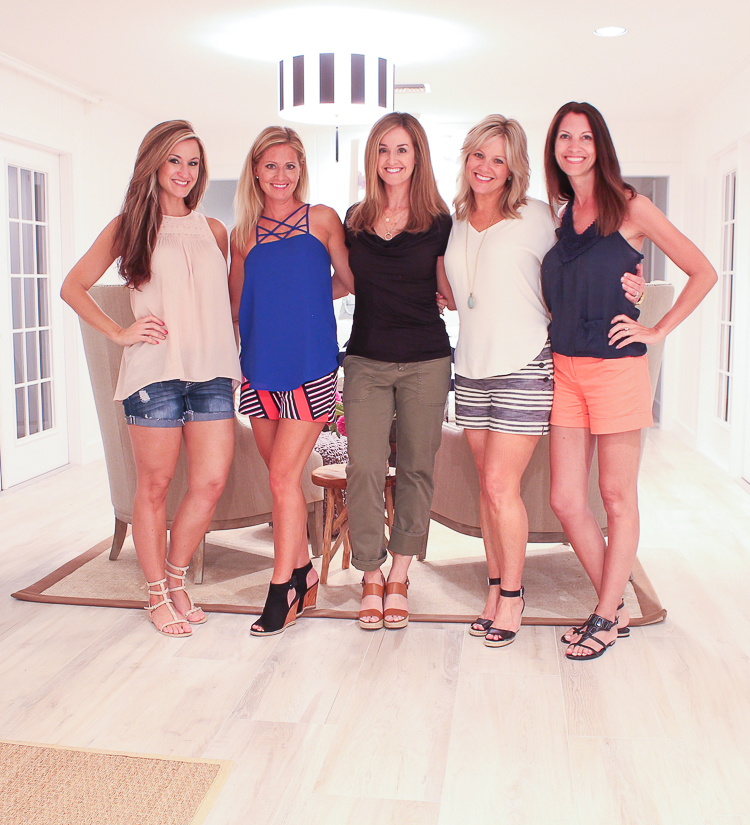 And never mind the humidity ridden hair!  Boy I'm telling you it's brutal down here in sunny south Florida!!  All of these ladies look lovely but it really took a toll on me, lol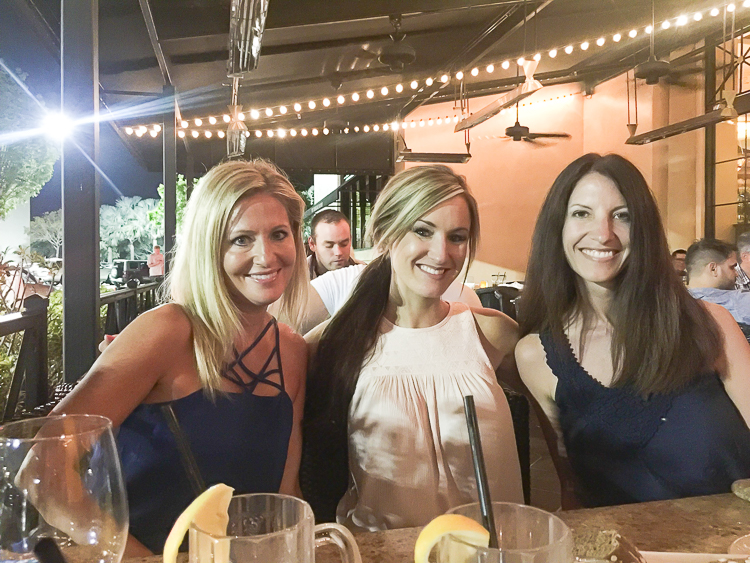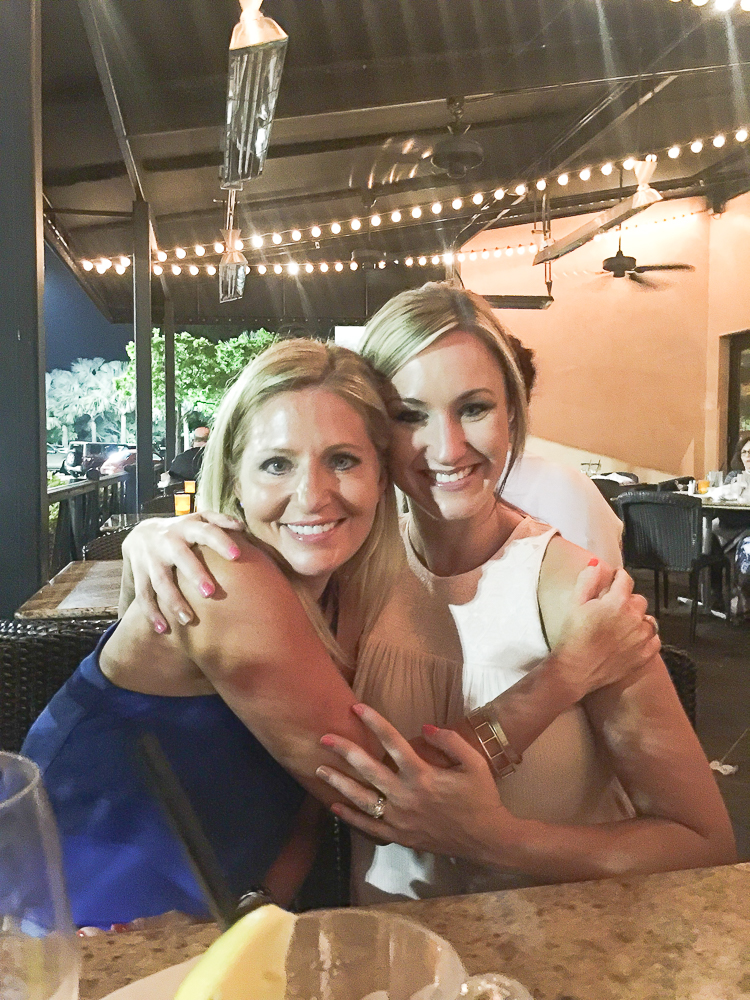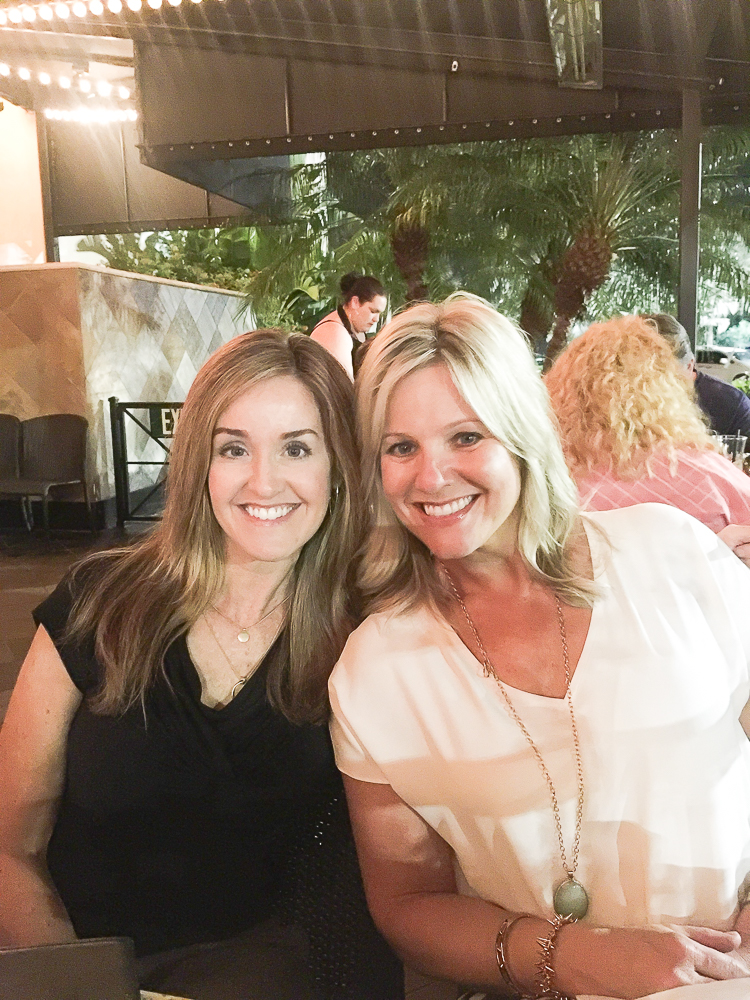 Most nights at the end of the evening after dinner we went home, put on some comfy clothes and just sat around talking and enjoying one another's company until sometimes around 3 a.m.  These were the times where we shared most of our tips and secrets, and personal stories about family life, kids and hardships.  It was so much fun getting to know each other better and I'm so happy to say these girls will be friends for life now.  And, I think it should go without saying that these were truly some of the most special moments of our trip;)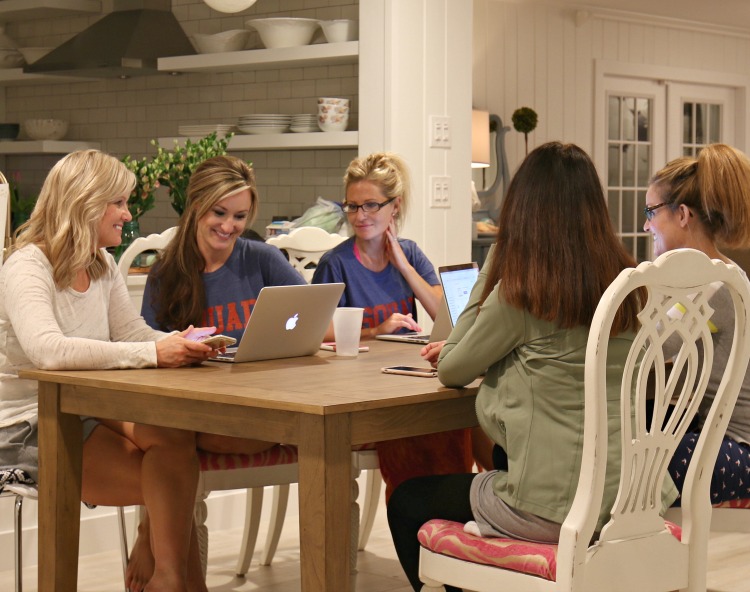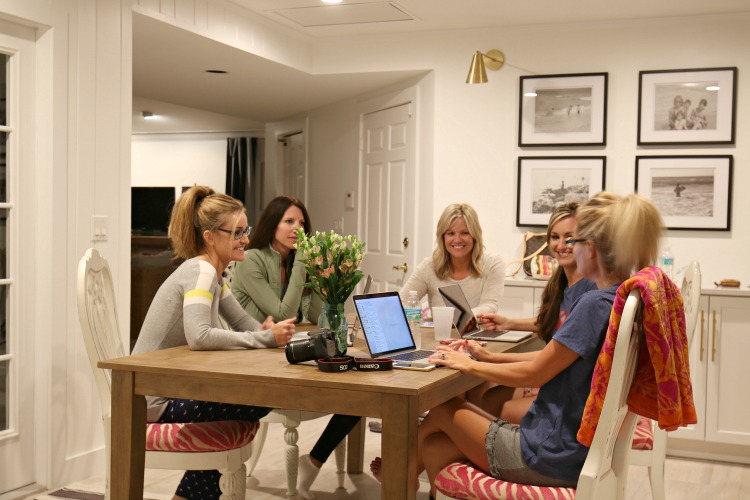 And I have some great advice I'd love to share here…if you can find your "Squad" or "Tribe" or group or anything else on Instagram, in the blogging world, or any place else that matters to you whether it be the work place, school, church, or your kids play ground, I strongly advise doing it!!  Sometimes nothing can take the place of just hanging out with the girls no matter where you are, how old you are, or what you all enjoy doing (as long as it's good clean fun;) and there's just no better medicine!  Make sure to watch each other's backs and take care of one another because at times these are the people that love and "get" you the most.  And since most of you are probably coming over from Instagram, one of the best ways I think to build relationships on IG (and subsequently build your account) is to find people that have the same decor style you do and/or that you can somehow relate to.  Play and host hashtags together, share one another's work, and always comment on their photos when possible to help encourage their growth.  This builds each other up and helps you to become more established in the Instagram world and at the end of the day (and most importantly) hopefully you've made some virtual friends that will become real life friends one day like us (my dear friends Jennifer @decorgold and Randi @randigarrettdesign take this talk a step further by sharing more about how to grow your Instagram account in some wonderful blog posts found here & here)!  I also have some other amazing friends from Instagram that were not forgotten during this trip and that I hold dearly in my heart and hope to meet soon one day!  That old saying that friends are the best medicine truly is so true!!
And last but not least, and just in case you were wondering and haven't seen it yet, here are a few shots of Shauna's beach cottage renovation to end our little trip.  The following photos just hit the high spots but you can see the whole cottage renovation tour here.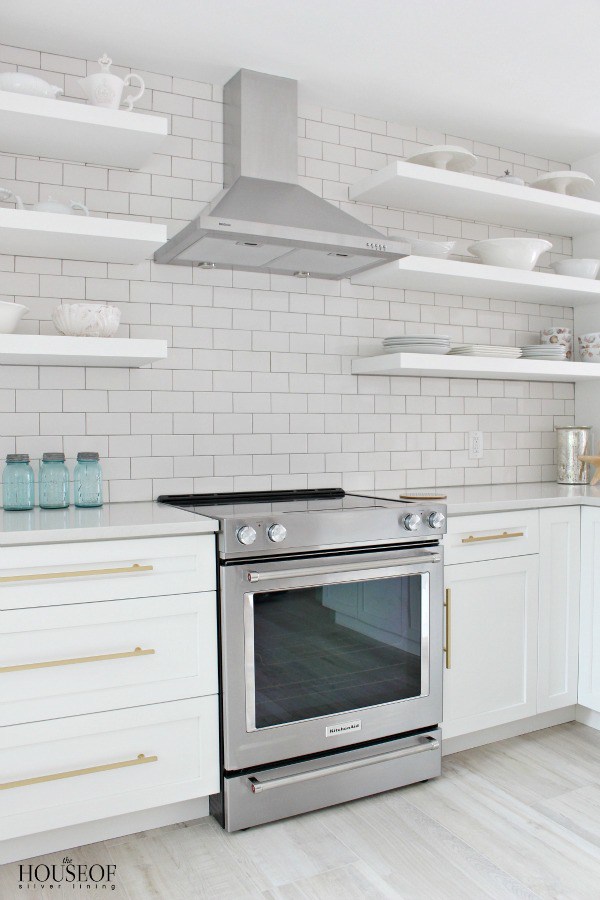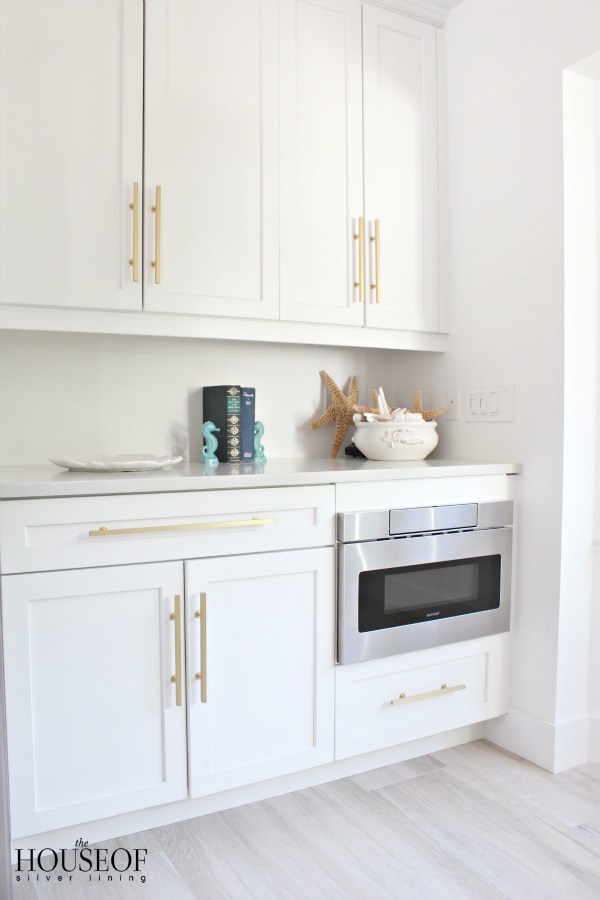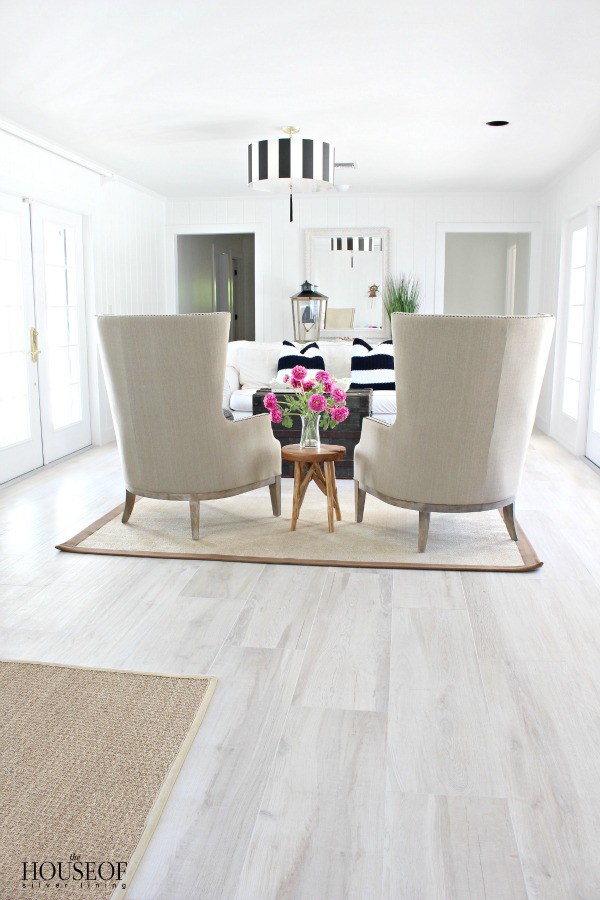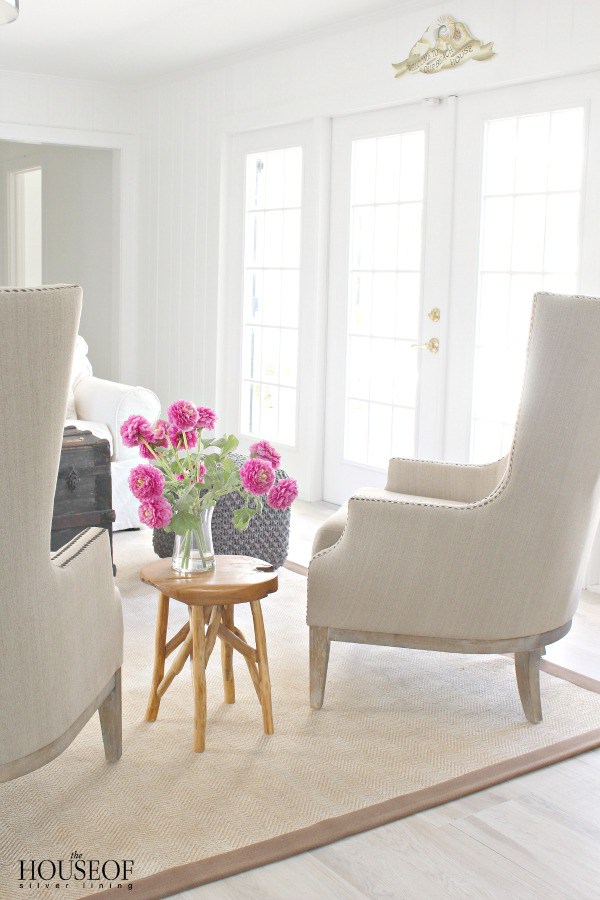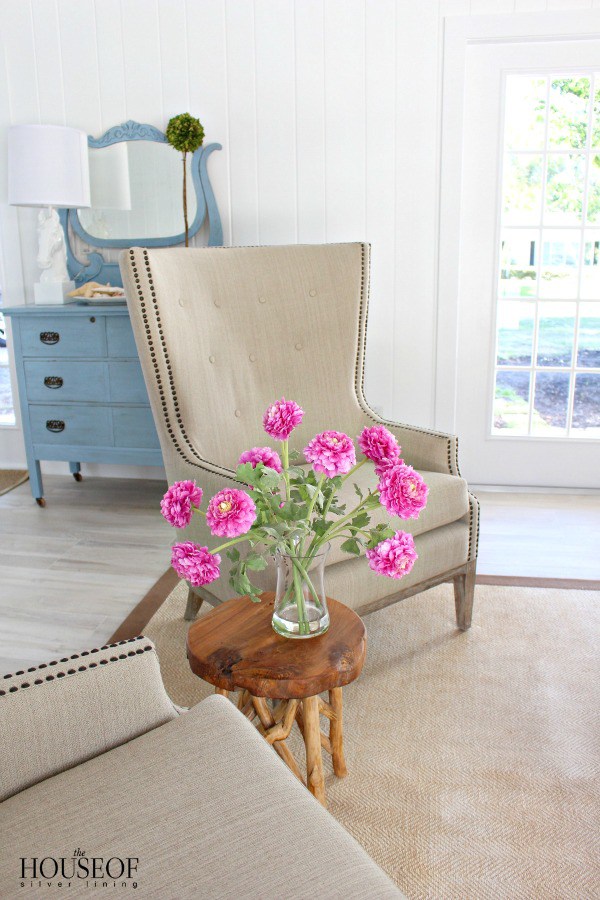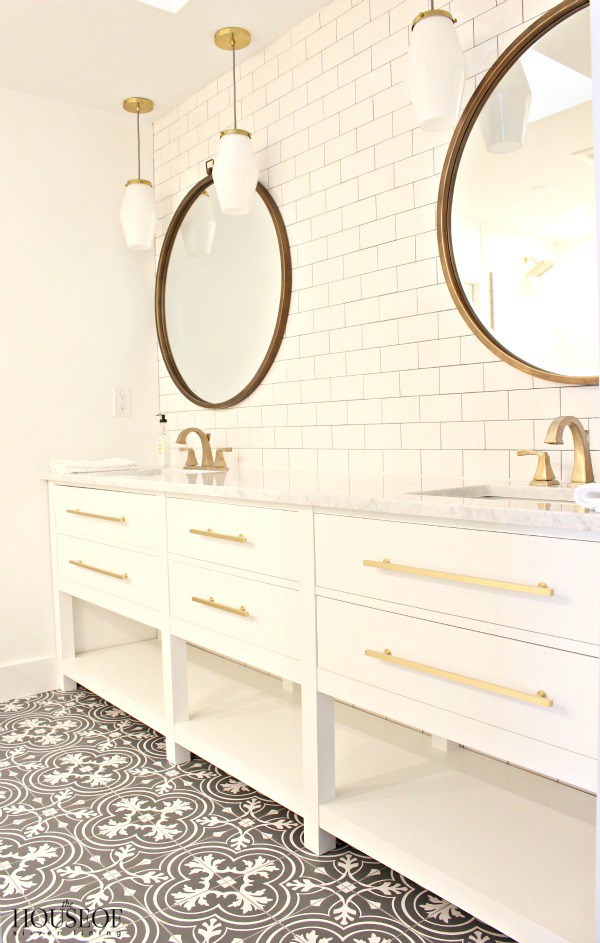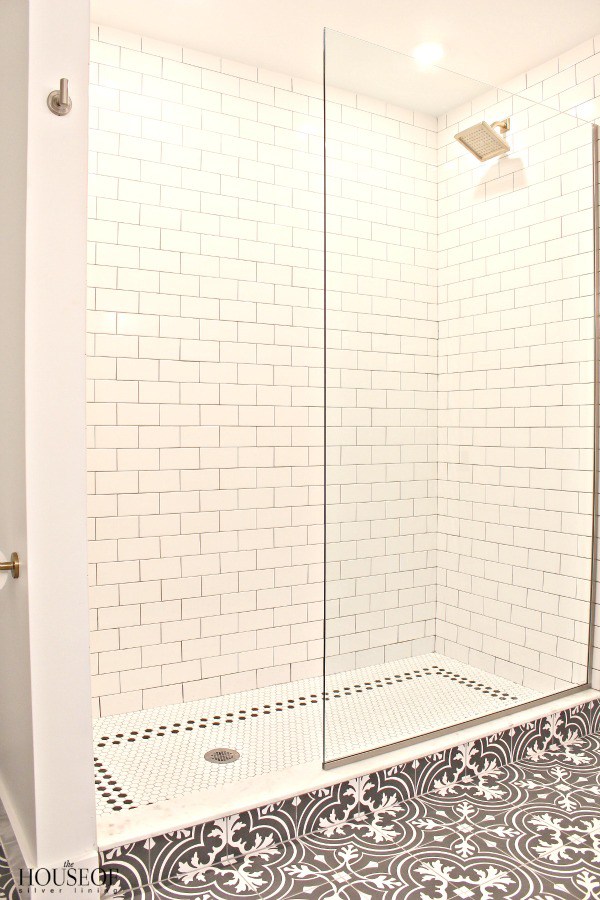 I sure hope you enjoyed me taking you on a tour through our blogger beach trip this year but we already have plans in the works for next year so stay tuned!  Can't imagine we will have more fun than this year but I can't wait to see what unfolds in 2017!!  So here's to next year but until then, don't forget to leave me a comment…I always love hearing from you and thanks for stopping by ZDesign At Home to see what's happening this week!!
Xoxo, Bree