Married To A Blogger: The Husbands Tell All!
To celebrate Father's Day my blog-besties (all 9 of them) and I are teaming up to share with you a fun blog hop where our husbands chat about what it's like being married to a blogger and they are telling it all, friends!  Today we will be sharing their answers verbatim to the following questions below…YIKES!  This could hurt a bit!!
In all seriousness though, I could never do what I do without my man around and I couldn't appreciate him (or his answers – ha!) more!  For the times that he has been patient enough with me to put up with things like painting over wallpaper that turned out to be the wrong color…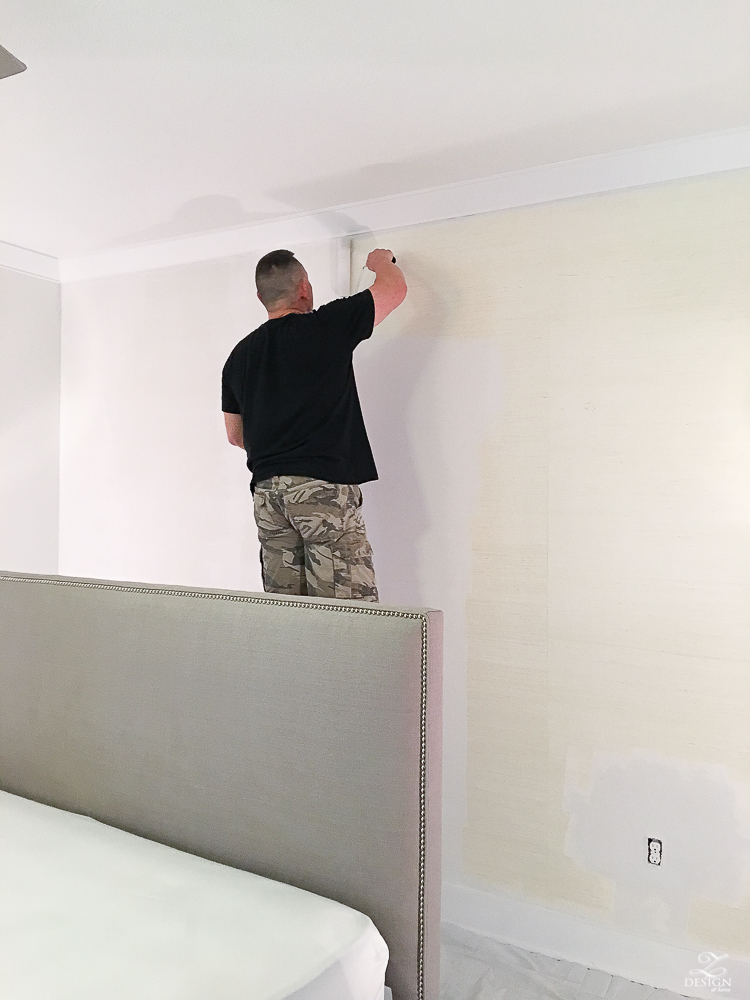 Or assembling a piece of furniture that must have arrived in a thousand pieces when I could have just paid a little more for white glove delivery…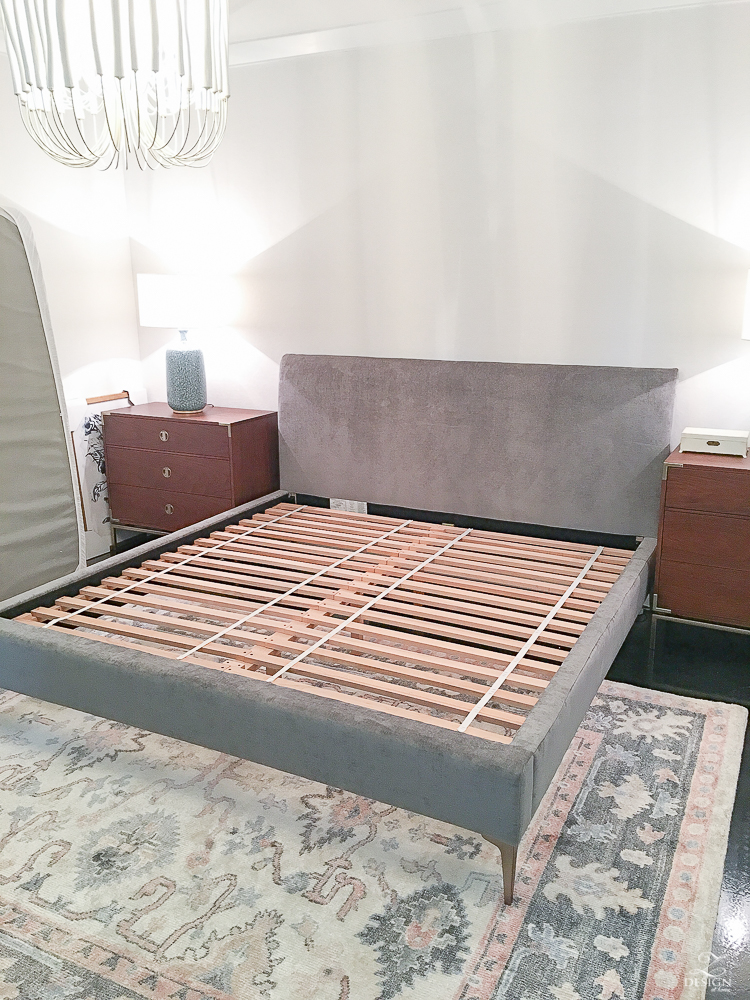 And that time he installed what seemed to be thousand pound barn doors…I couldn't love and appreciate him more for all of the roles that he plays to help me in my business…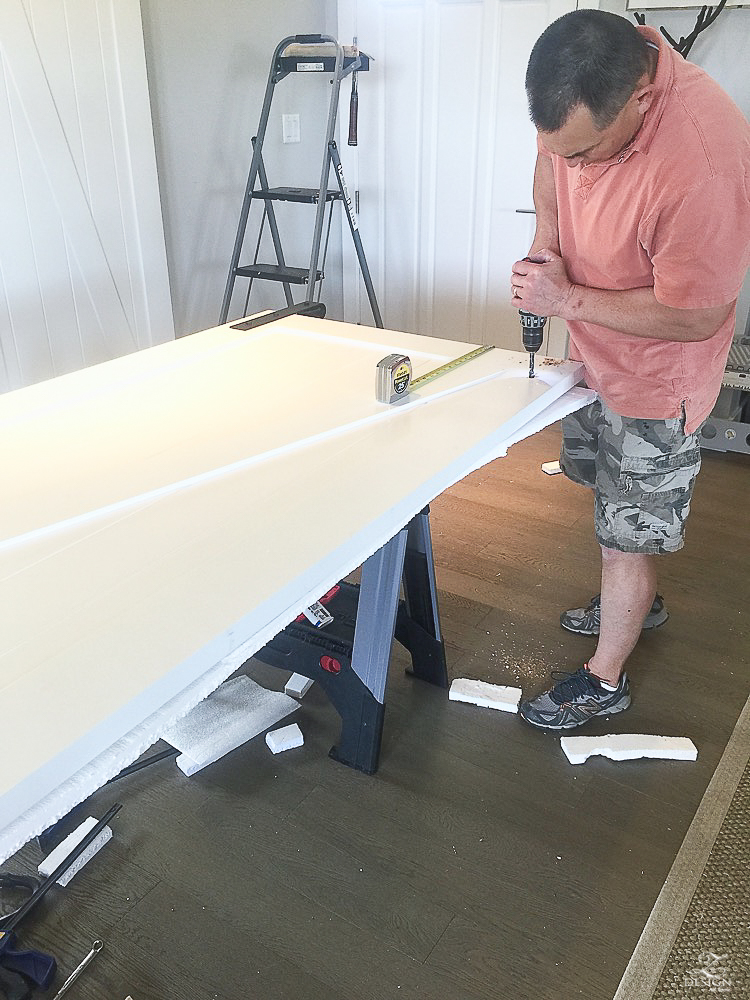 So here we go…
Full disclaimer:   you may see some responses from me in response to his responses here and there throughout:)
 When did you first meet your wife and what was your first impression?
I was first introduced to Bree when searching for a cellular provider for the office.  I was working for the government at the time and accustomed to meeting hard-driving salesmen with a quick-selling agenda for making quotas. I was indeed surprised to meet an honest and transparent sales professional motivated to provide a product meeting the needs of the customer.  Quite honestly, I was awestruck with her blue eyes and kindness, I would have signed a contract with her for a $15,000 hammer!
2.  Which one of you more aggressively pursued the other?
The relationship was a smooth transition from client-customer, acquaintance-acquaintance, to friend-friend…leading to many cups of coffee and meaningful, long-lasting conversations.
3.  What are the best and worst parts of your wife's job as a blogger?
Best parts:  I see the reward and sense of accomplishment when she receives lengthy responses from people who follow her blog, expressing how her approaches and insights helped them achieve their personal design goals.
Worst parts:  I have watched her reframe an entire pictorial essay to eliminate an unwanted shadow, a rogue fabric fold, or a fallen petal.   Her perfectionism and infinite attention to detail sometime becomes a source of angst and frustration.
Clearly he doesn't know that fallen petals are cool and that I leave all of those in my photos – ha! sorry hon!
      4.  How do you explain what your wife does for a living to your friends and coworkers?
She is an interior designer –  a creator of style who publishes her thoughts of transitional modern design into three dimensional reality.
5.  What is something we might not know about your wife?
She has hidden candy wrappers in the pocket door of her car…and McDonald's french fries left under the seat.
#BUSTED
      6.  What does your wife do that drives you crazy? What would she say you do that drives her crazy?
Leaves drawers and cabinet doors open…Closing opened drawers and cabinet doors behind her.
7.  If you had an extra $10,000 that you could do anything you wanted with (no saving, investing, or donating allowed!), what would you spend it on? Would your wife be on board?
Refurbishing my vintage Landcruiser…yep, she has been encouraging me for years.
8.  You get home from work and your wife is giving you "the look". What have you most likely done to get yourself into trouble?
That "look" requires neither interpretation nor penance and usually surfaces after she completes a tight deadline or survives a trying day … prompting my invitation for us to enjoy a relaxing dinner at one of her favorite places in town.
A rough day around here usually equates to a good excuse to eat out!
    9.  What's your favorite trip you have taken with your wife/family?
She plans and organizes an annual family gathering for a week at a beach house in the Florida Panhandle and I love just being with her and our family.  It's the absolute best!
10.  Do you have a "man cave" ? If so, where?
Presently, my cave rests within the inner recesses of my mind – dark, damp, lifeless.  I am told of a future cave rising from the ashes with bass boat, organizing tool racks, riding mower, and beverage cooler in our new home currently in the design phase.
Hmmm…let's see if I can fit that one into the new house plan, hon?! – if anyone deserves it, he definitely does and I'm certain he'll get it!!
     11.  What's one thing that your wife is super "picky"/particular about?
Hair, nails, and the fashionable matching of shoes and handbag.
Not so sure about the matchy, matchy thing but I'd have to say I'm for sure #busted on the hair and nails part!  But I'd also have to say a clean, organized home – and that's basically why I do what I do!
     12.  What's your favorite dinner that your wife makes? What is your specialty?
She makes a brilliant orange-balsamic leg of lamb with arugula couscous…I can flip a mean egg.
He does make the most amazing fried egg, y'all!!!  But, as for the other I'm wondering if he has me confused with his other wife because my cooking skills are just about as good as my black thumb with house plants, ha!!
     13.  Are you a DIY-er or more of a "hire the professional" type of guy?
Definitely a DIY-er…I'm married to an interior designer.
14.  What do you think about your wife's blogger friends? Who do you hear about the most? Have you met any of them? 
I have been allowed but once to view the inner sanctum of the insta-besties being fortunate to meet Bree's dear friend, Jen of Decor Gold Designs.  The question should read however, "when do I not hear about the insta-collection".
15.  Has your wife ever done a project that you secretly didn't love but you never told her?
Nope.
He's totally lying on that one – thanks for being so sweet to me hon!
     16.  If you could live anywhere, where would it be? Would your wife agree?
A canebrake shotgun home with slamming screen-door and wide-planked cypresses, situated on the outside bend of a bluff bank on a South Alabama river.  Seriously…where roughing it is defined as a hotel with no room service?  Our final destination will be on the Florida coastline with a living room full of visiting insta-besties, I'm sure!
Thanks for that confirmation, hon…that we will one day retire to Watercolor, FL!  It's just about my favorite place on earth:)
     17.  What's your idea of the perfect Father's Day?
Every day I tell my son that I love him and everyday he responds, "I love you more"…a perfect day to be his father.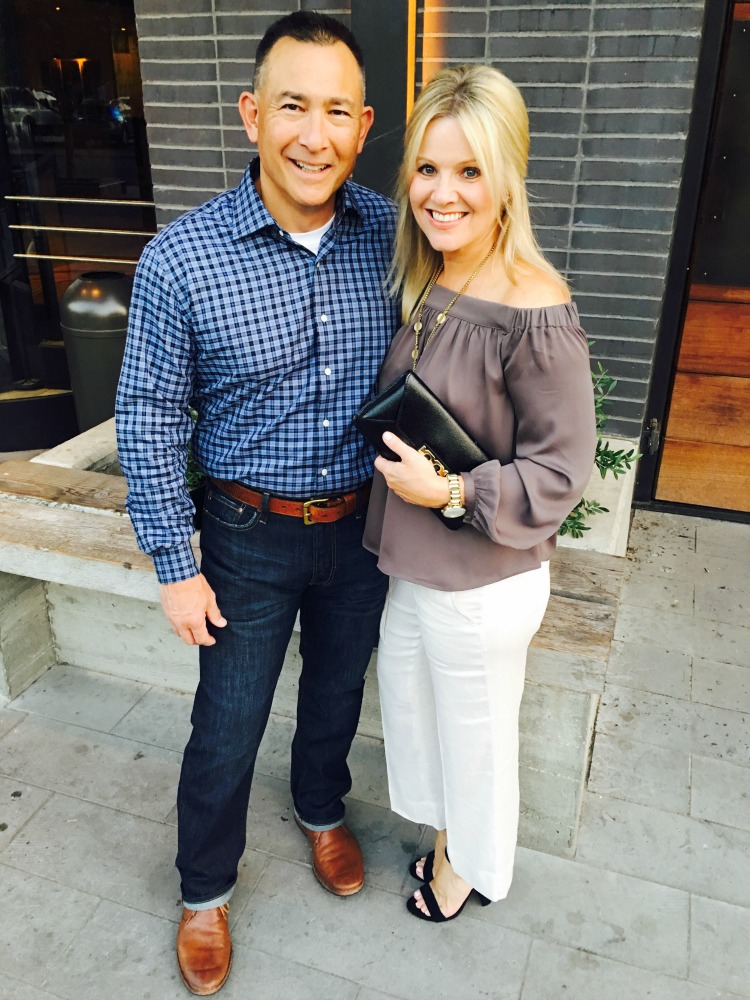 Well, I think that about wraps it up, friends!  That was rough but even better I can't wait to get the skinny on all of my blog-besties from their husbands and I know you can't wait either so make sure to pop on over to visit all 9 of them to get the unadulterated truth from their men!!  See links below for all of my sweet friends and thanks for stopping by to hear the husbands tell all!!
Brittany – Addison's Wonderland
Shauna – The House of Silver Lining
Let's stay in touch…