Fall Entryway & Living Room Updates
Hi! I'm back with more fall updates and this time it's our entryway and living room! If you missed our fall bedroom updates last week, you can find that here. And, at the end of this post I have some exciting news to share with you about some very exciting updates I'll be doing this fall into the holidays in our living room so make sure to keep reading to the end! I can't spill the beans just yet but I can't wait to tell you what will be changing in here!
This post contains affiliate links at no additional cost to you but does help this blog continue to operate so thank you for stopping in! Please read my full disclosure policy here.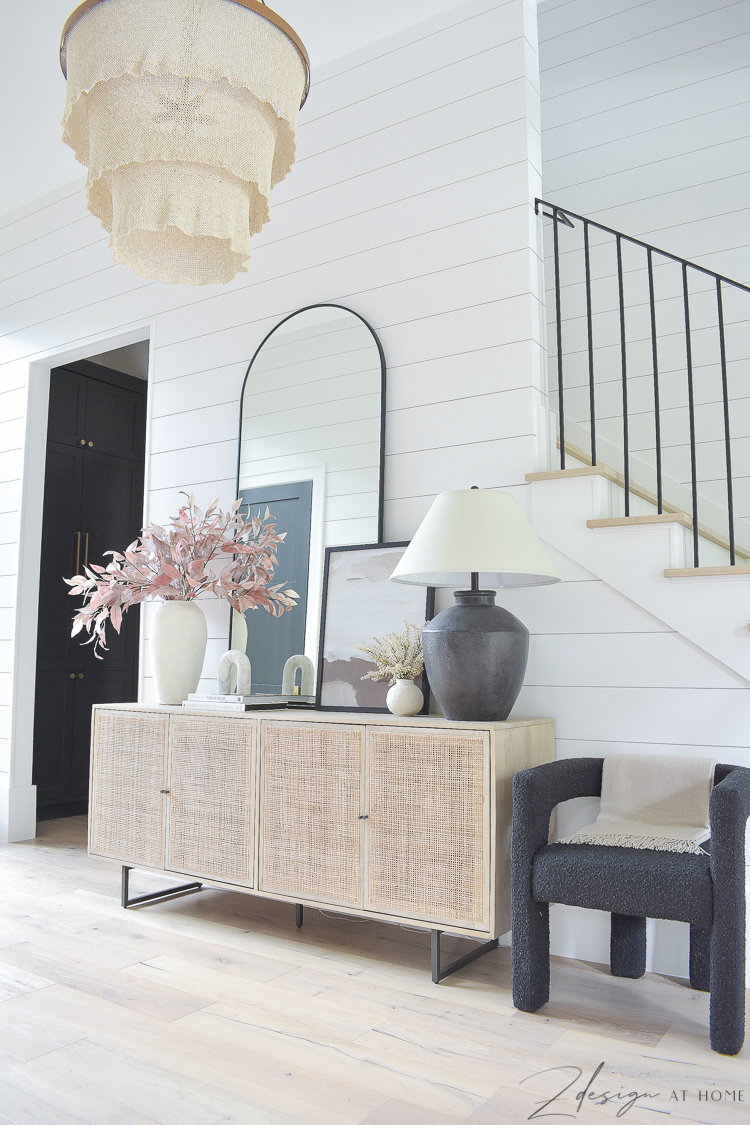 In our entryway I kept it simple with a favorite creamy white textured vase and added a subtle pop of color with these faux willow eucalyptus stems that are perfect for this spot, along with some other small seasonal updates like my favorite fall berry bush stems in cream and a new marble arch accessory to add some warmth.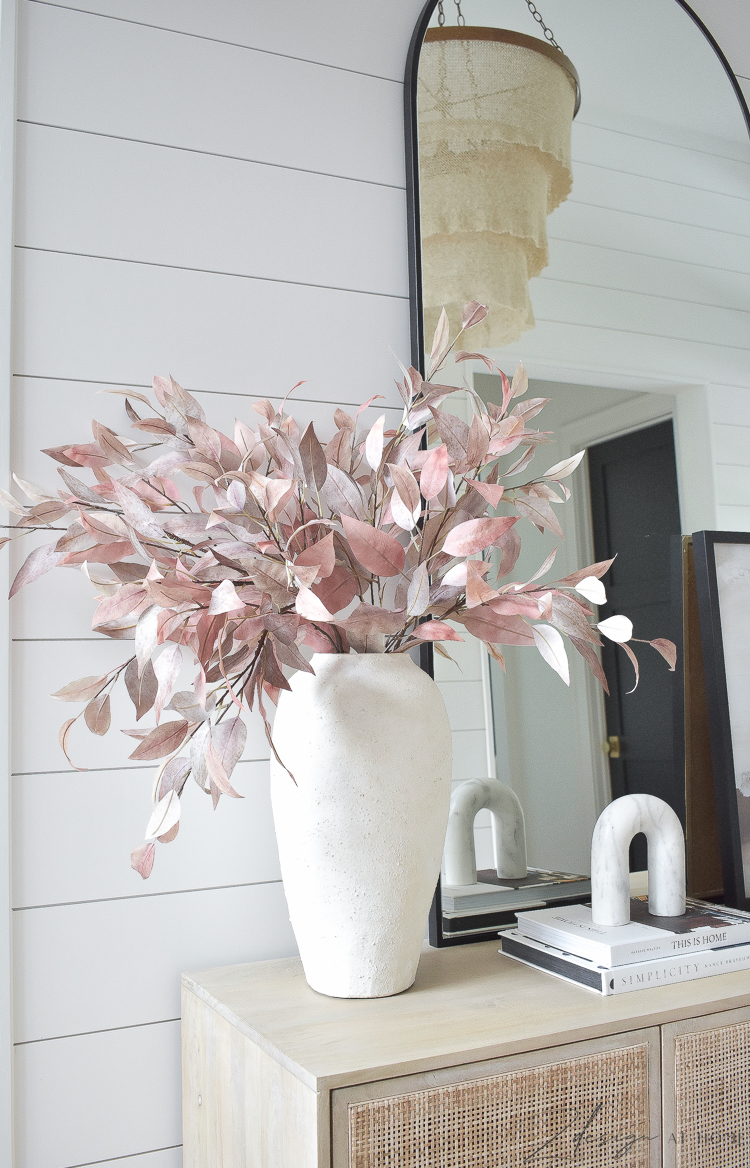 I also switched out my print leaning against the mirror to add a pop of color for fall.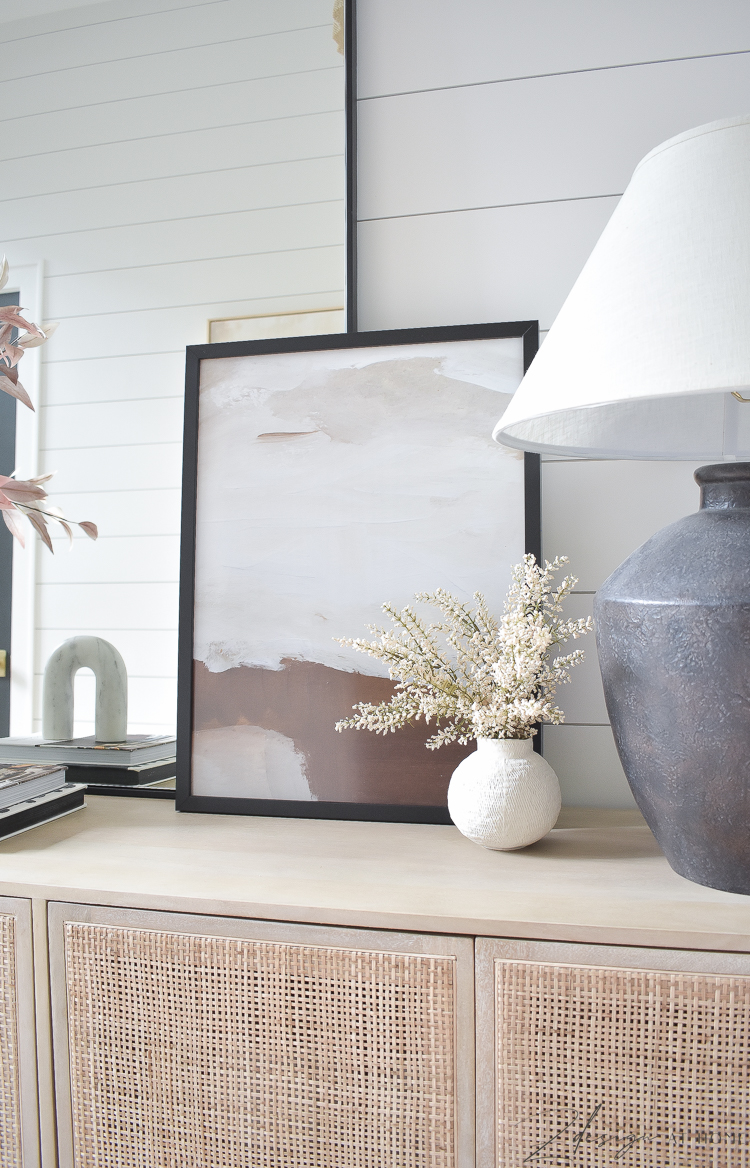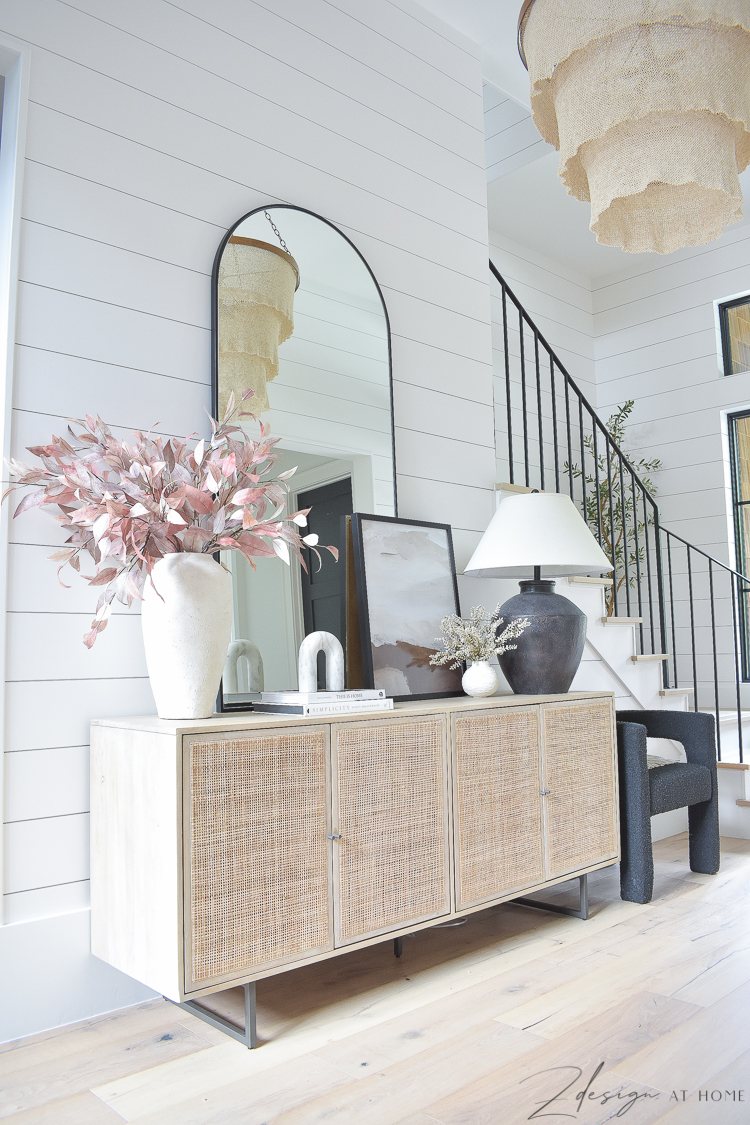 In the living room I added new pillows to include some black for warmth, and kept some old ones just because I still love them!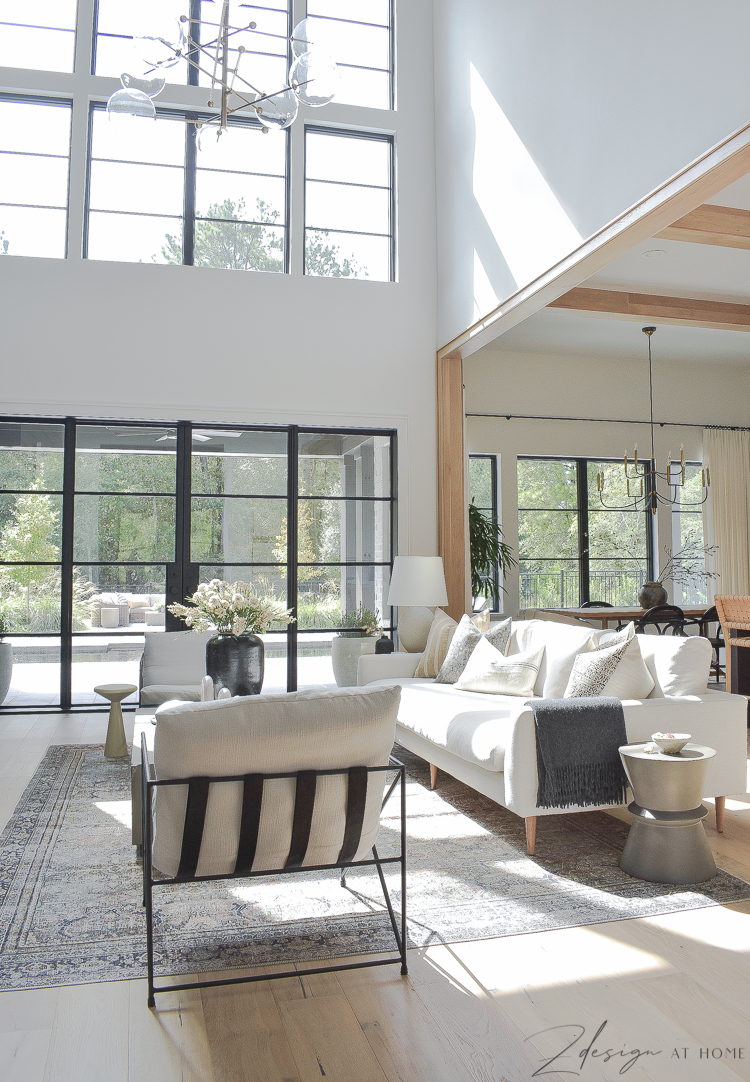 This black floral block print pillow (that I also have in my bedroom) is just so good. It's got subtle texture and the print is amazing. The background is cream. The lumbar is a grain sack pillow with a lot of great texture and ties in nicely to the block print pillow. And the other to the far left is a staple I've been keeping year round for a while.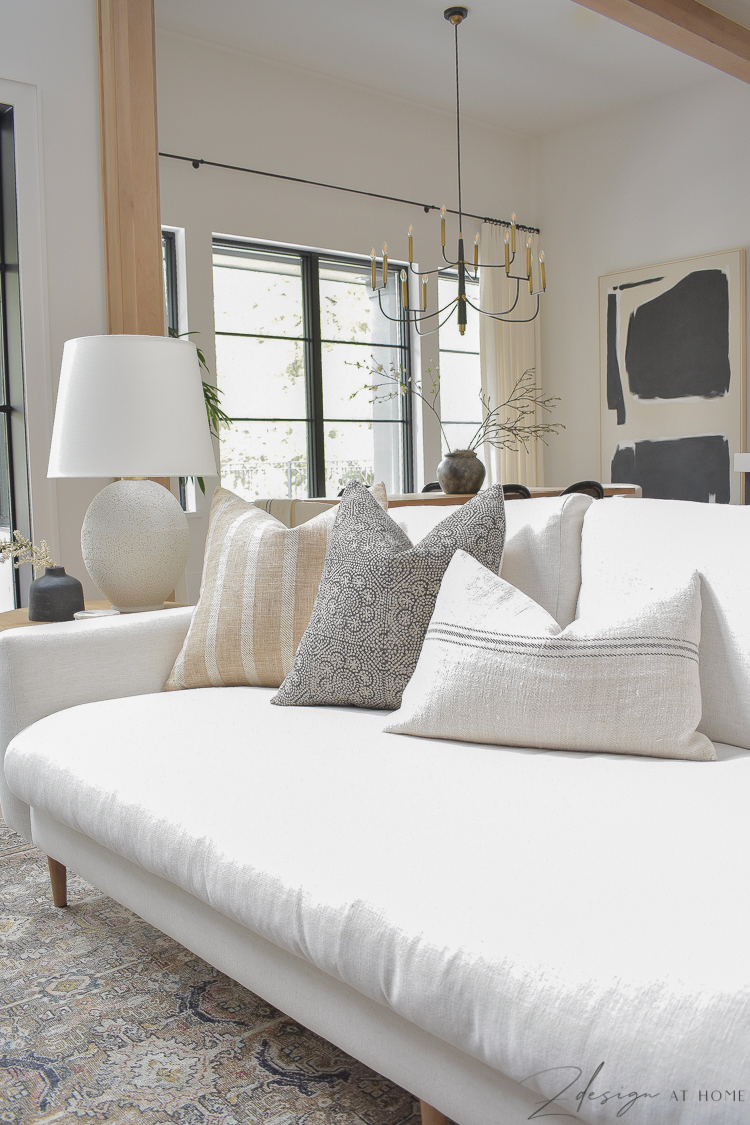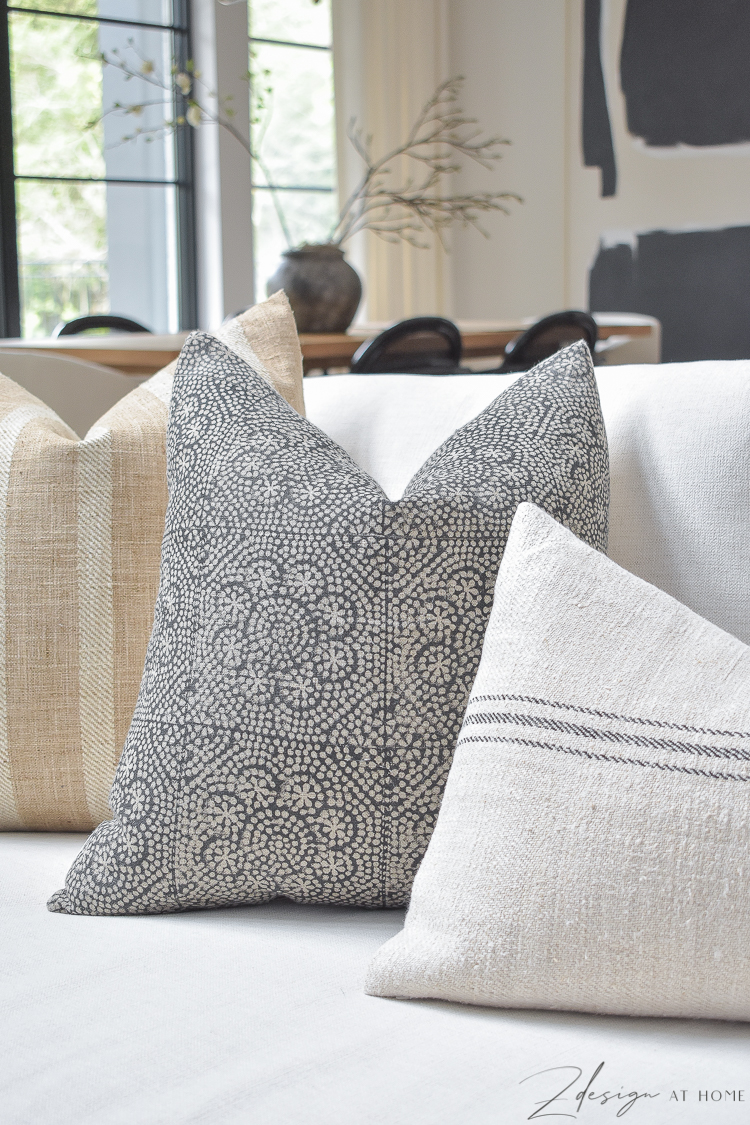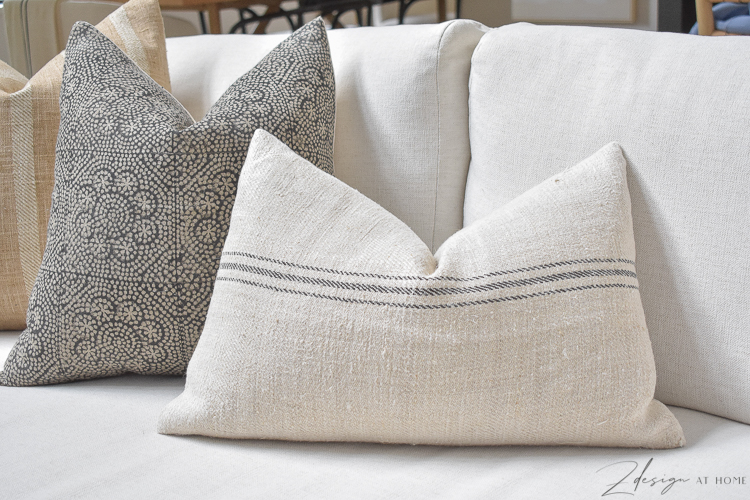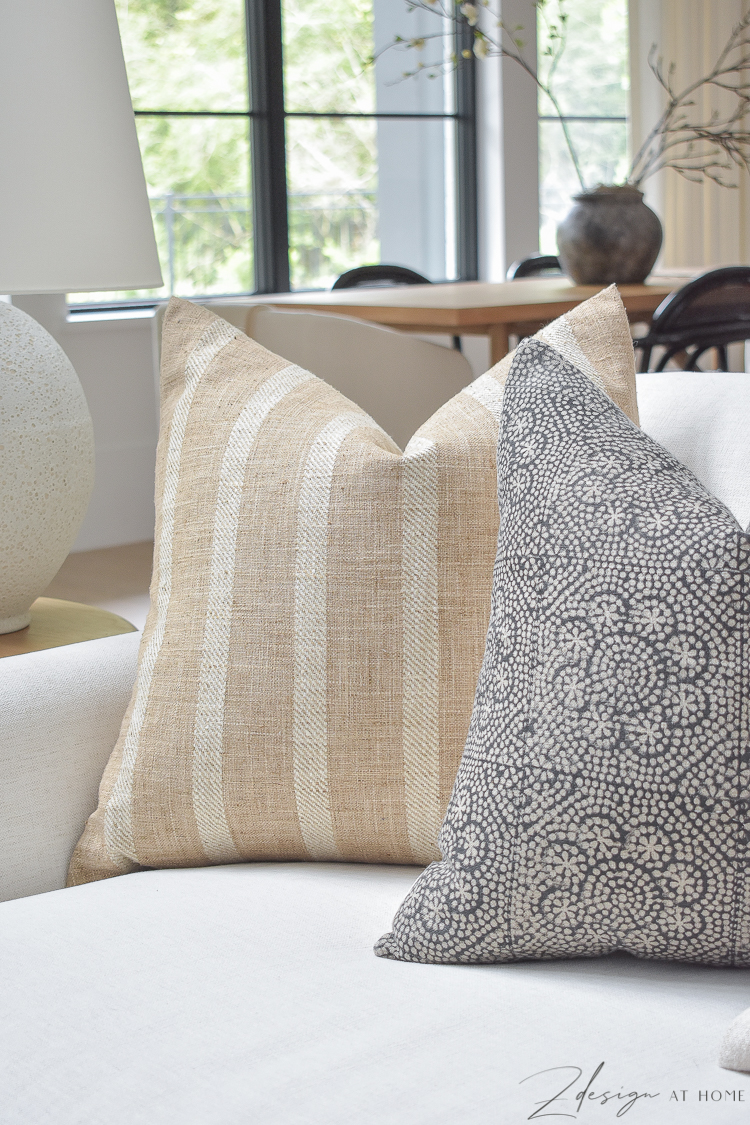 On the other side of the sofa I kept my white heavy linen pillow cover and added another, although different, soft black and cream floral pillow.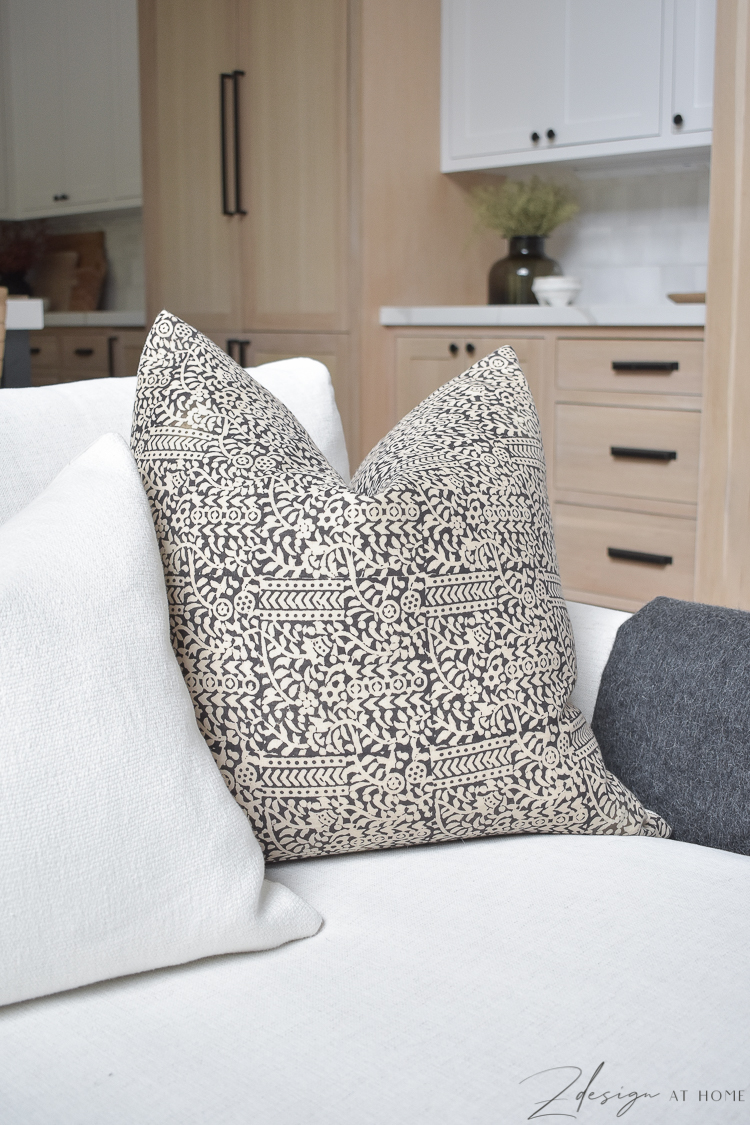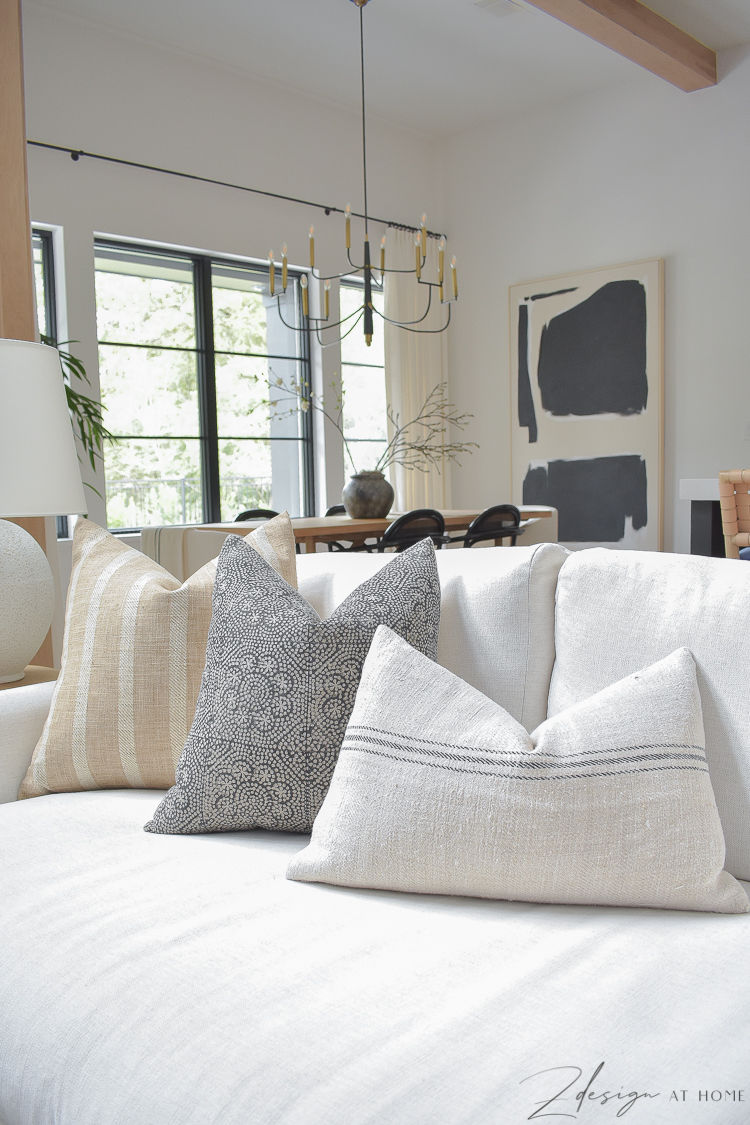 On the other side of the living room I updated the white oak shelves for fall. This (and the kitchen) is one of my favorite things about this house – getting to style and restyle those shelves has been pure joy:)!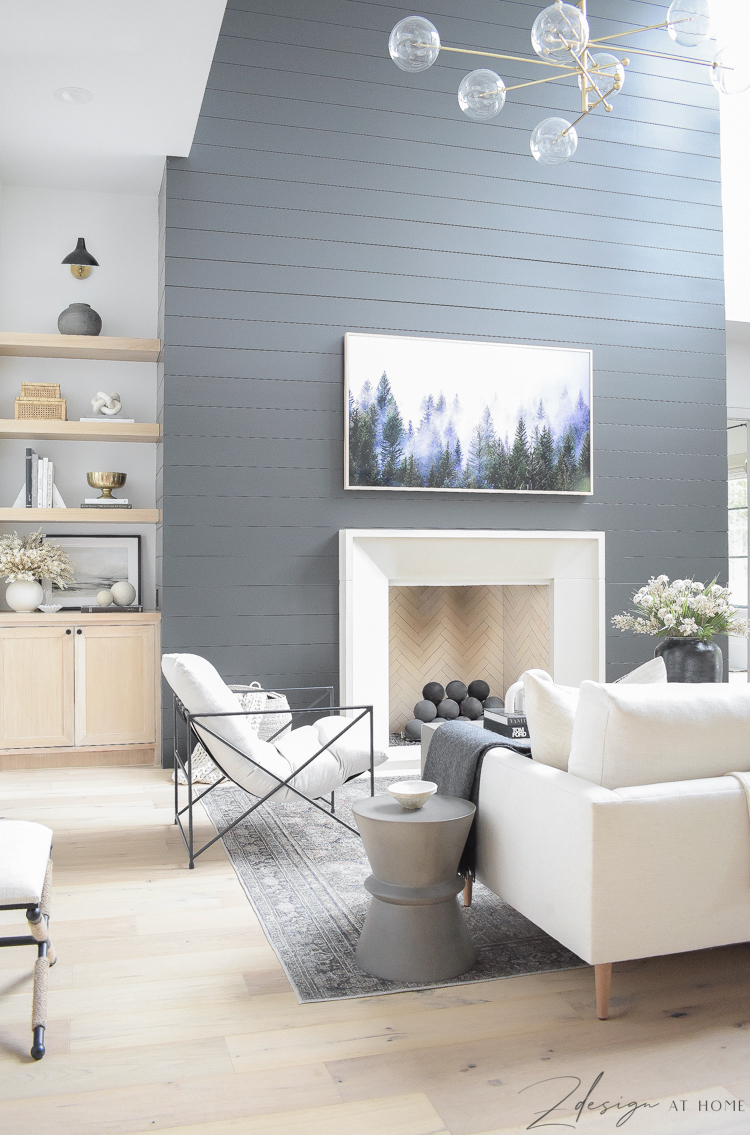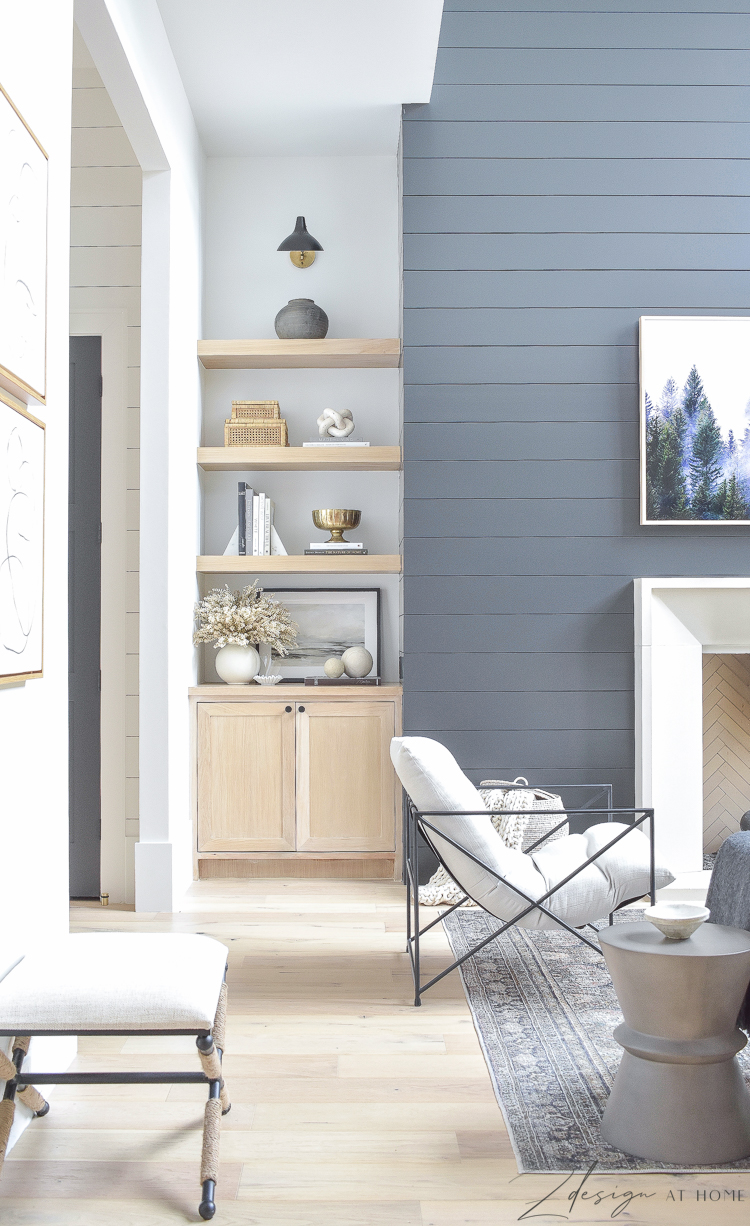 I used my favorite cream berry bush stems again over here in a favorite Walmart vase that has lots of texture.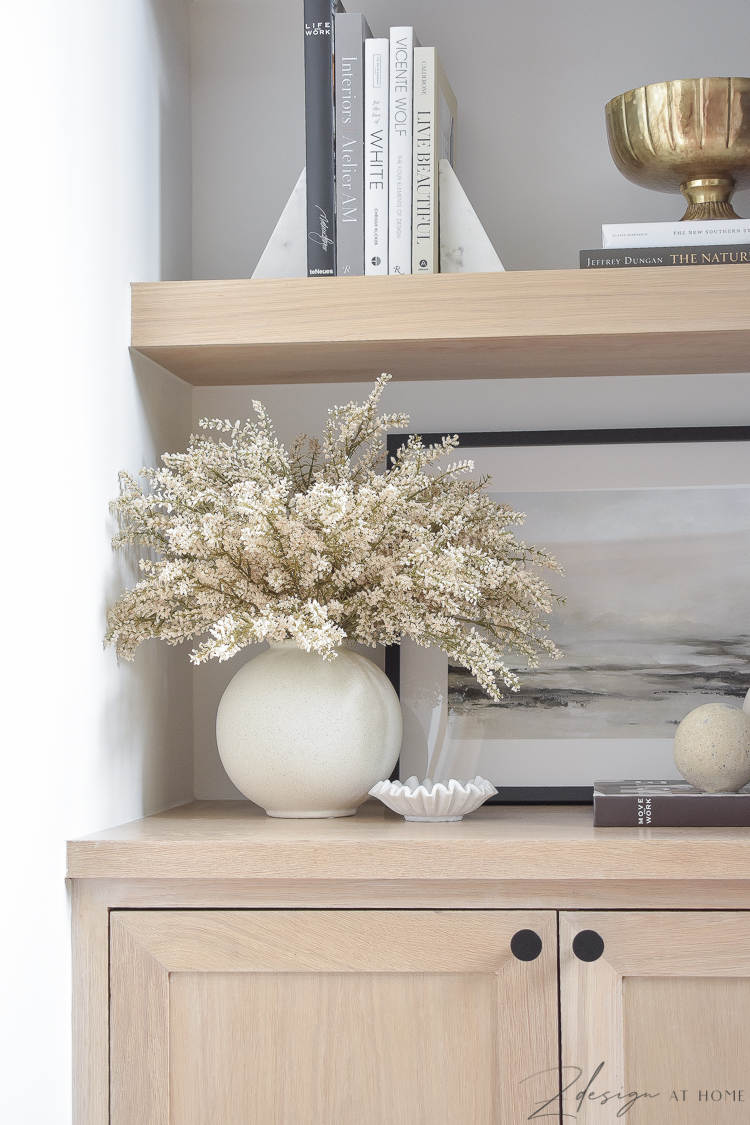 Also added this marble ruffle bowl for texture. This piece would be great for a gift this season and/or great to put on your bedside table for jewelry, etc.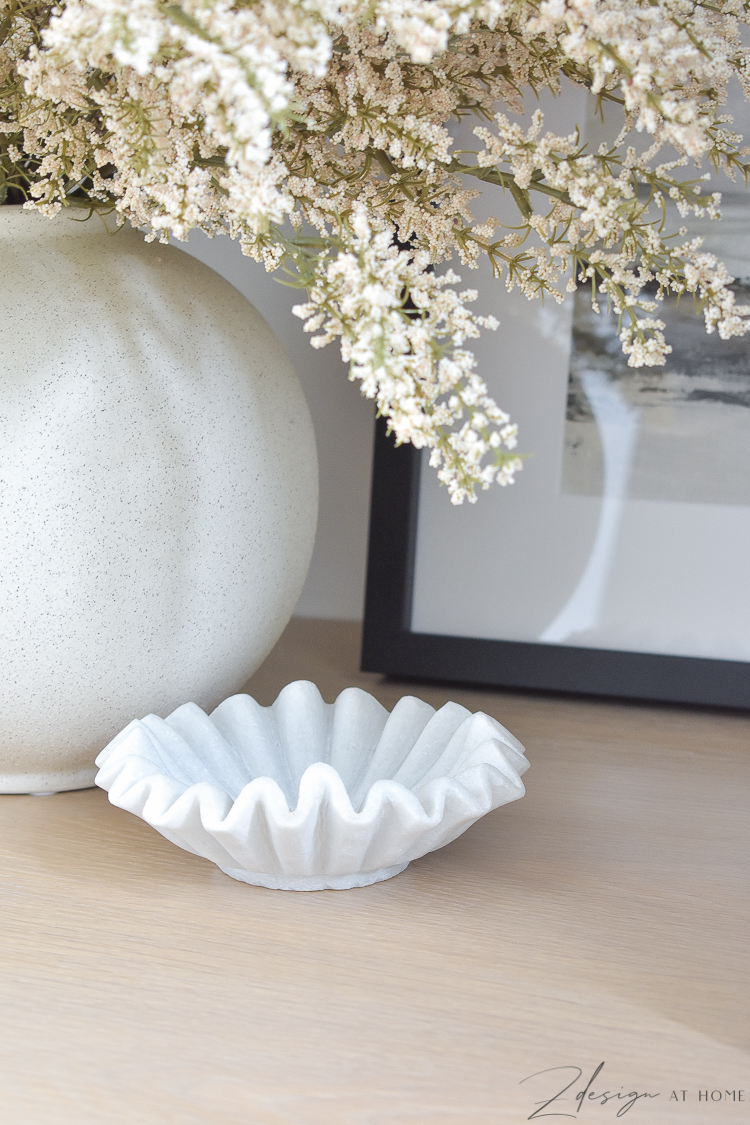 A while back I got these stone/wooden decorative balls and had not had a chance to use them yet so added them here as well.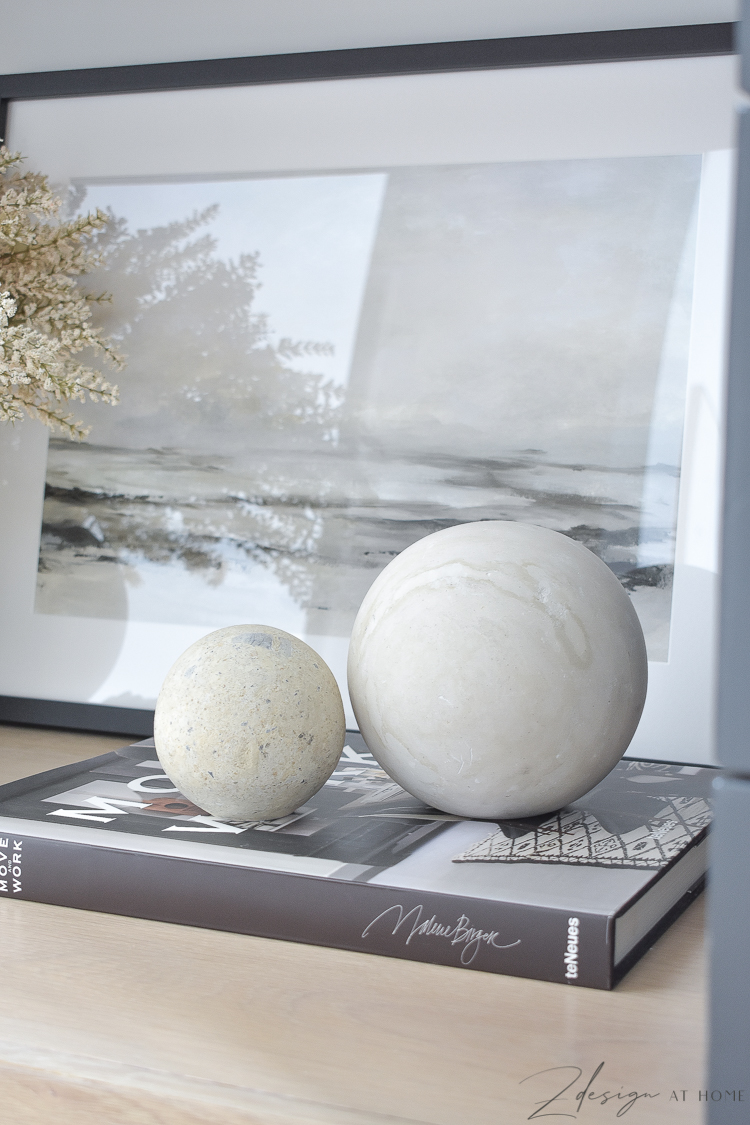 I also added these marble bookends a while back and the rattan boxes that come in a set of two. Everything else were things I already had and just restyled in this space. I love all of my home decor books and I've had that footed brass bowl forever and still love it! I also really love the art print from Collection Prints that I added back in the summer.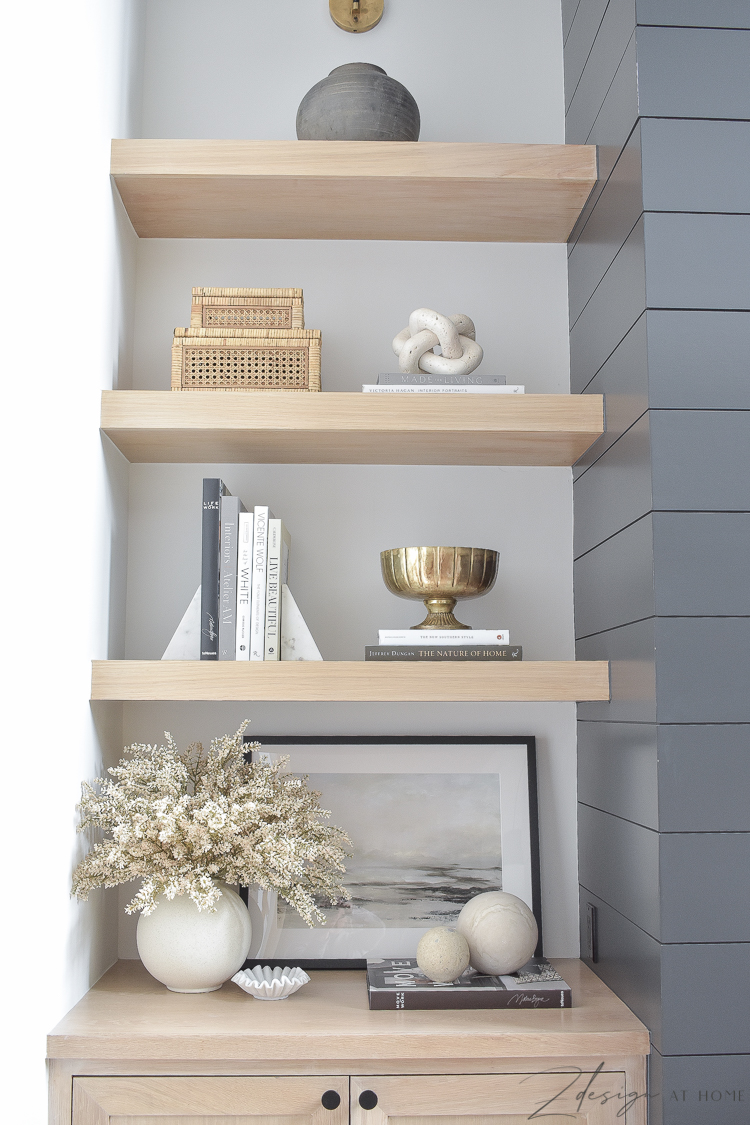 On the coffee table I moved this large black vase to the table and again, used some of my favorite neutral stems. I also added a marble candle bowl and brass candle snuffer placed atop a black marble cheese board – I love using items in unintended ways for home decor.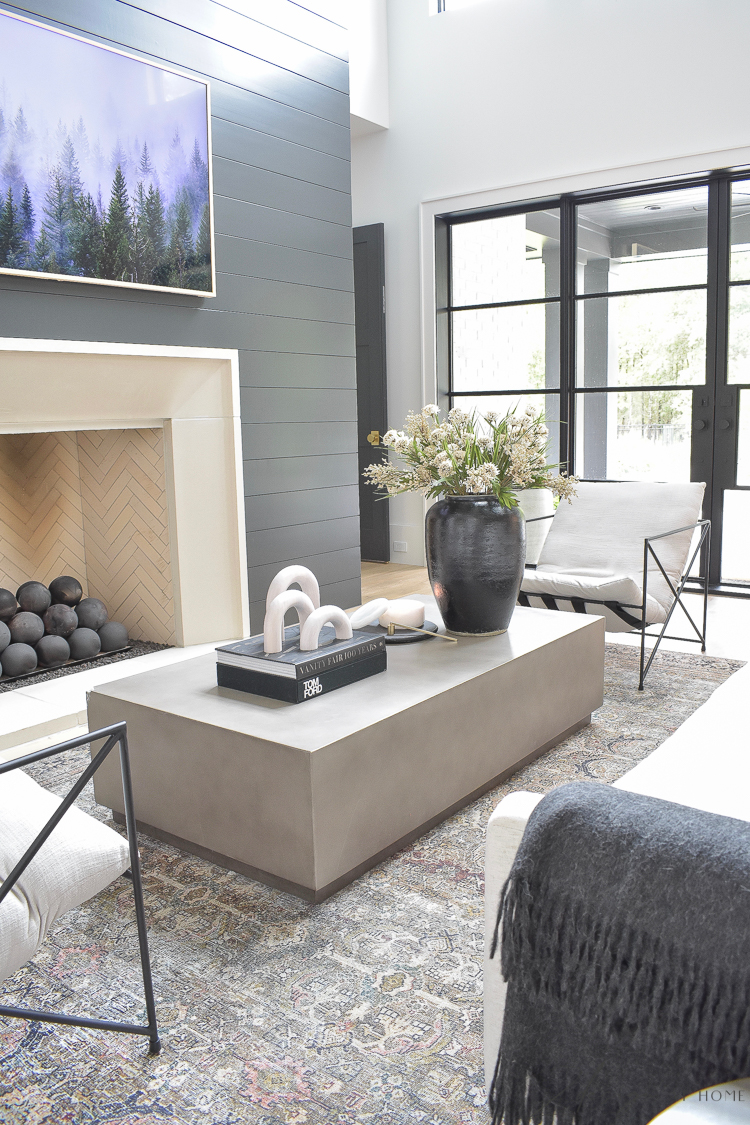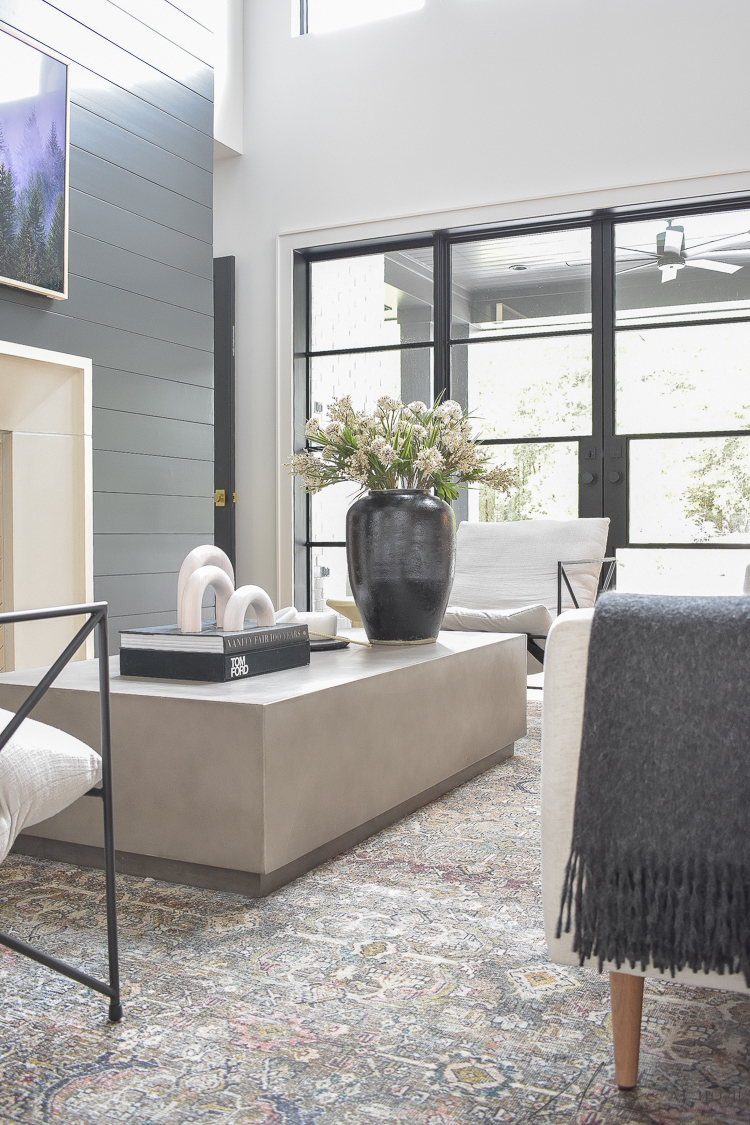 My two largest home decor books stayed on the table and I added these fun wooden arched objects that come in a set of 3. They are similar to the marble one in my entryway. I also added that dark gray alpaca throw to the side of the sofa.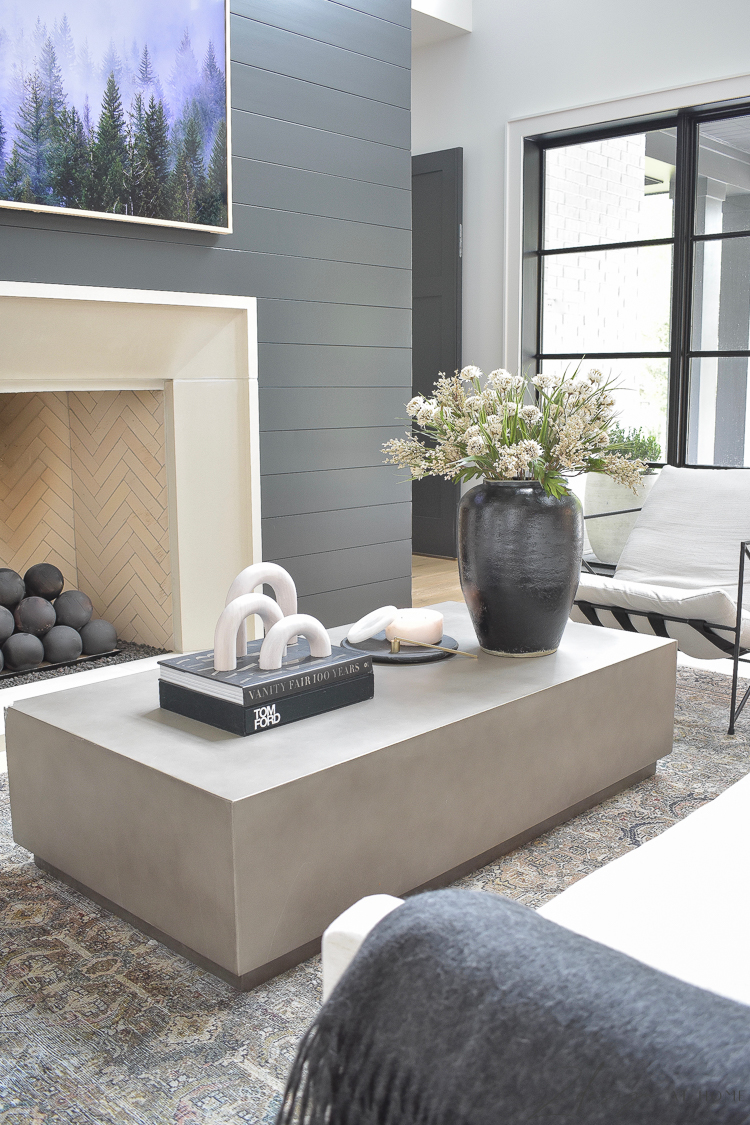 In front of the fireplace I added a favorite chunky knit throw from last year draped over a white washed basket. This basket comes in a set of two and they actually have lids – they are so great!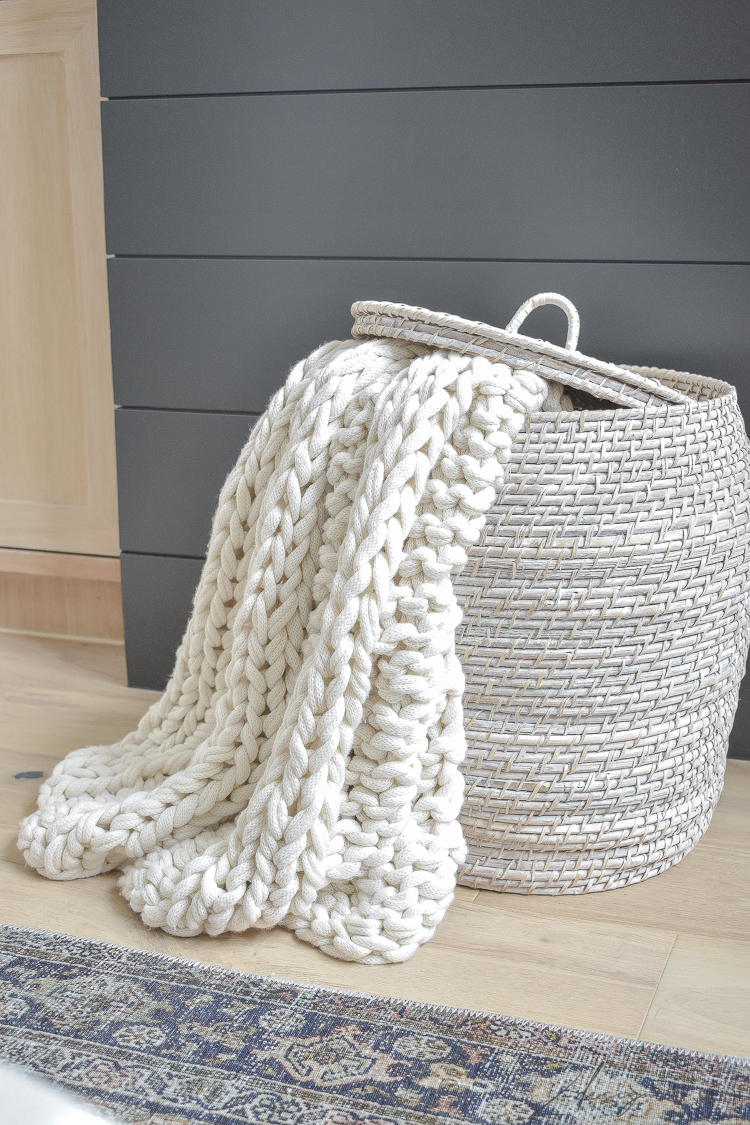 The rug stayed in place (a year later and I still love it so much!!) but will be moving upstairs soon – I'll talk more about that in a moment.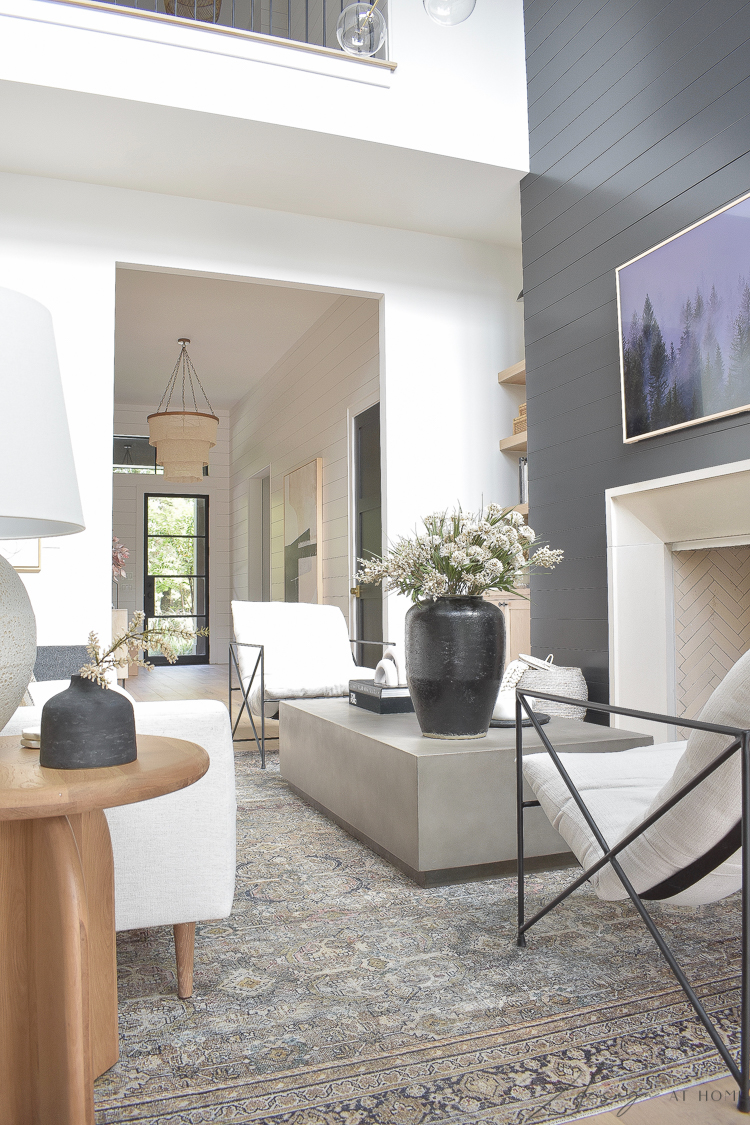 And lastly, we needed a side table and lamp on this side of the sofa – I've had the table a while but just haven't shared it yet. And actually it will most likely move to the guest room soon once I get that space underway. I love the unique base on it and the size is perfect.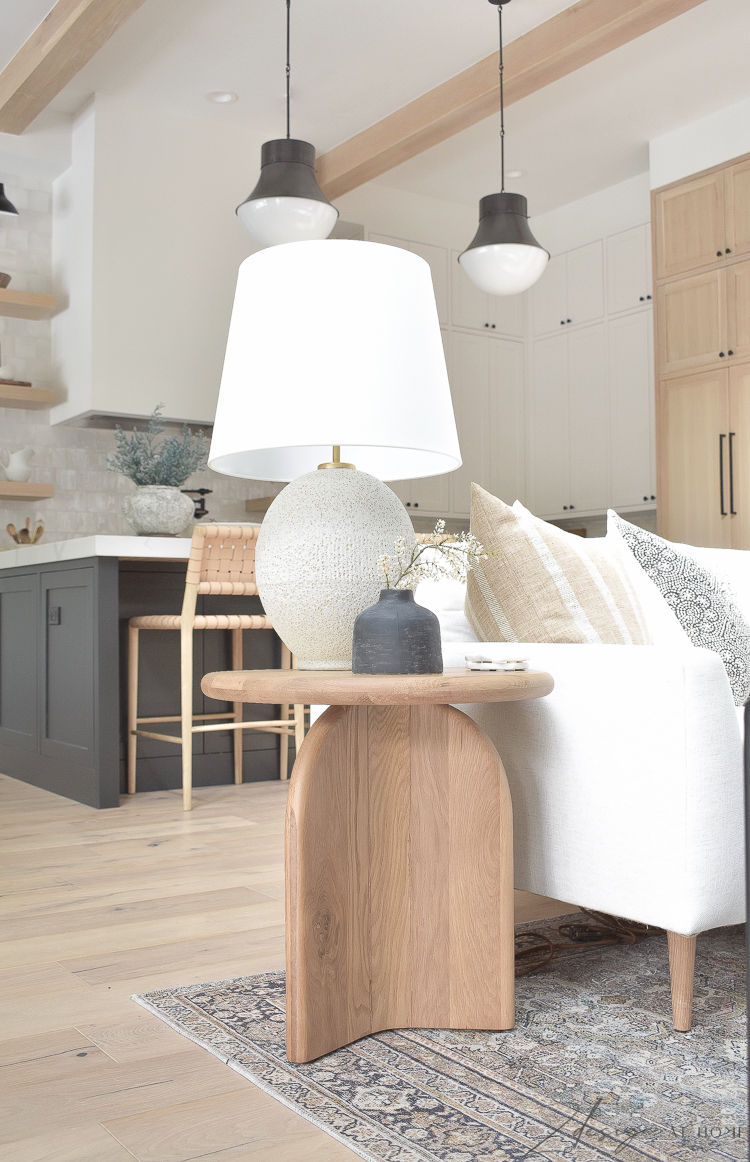 LOVE this lamp! It has great texture and a lamp I've had my eye on for years honestly. It works perfect in this spot and of course is functional. On the side table I use a black distressed vase with a stem cut from my berry branches.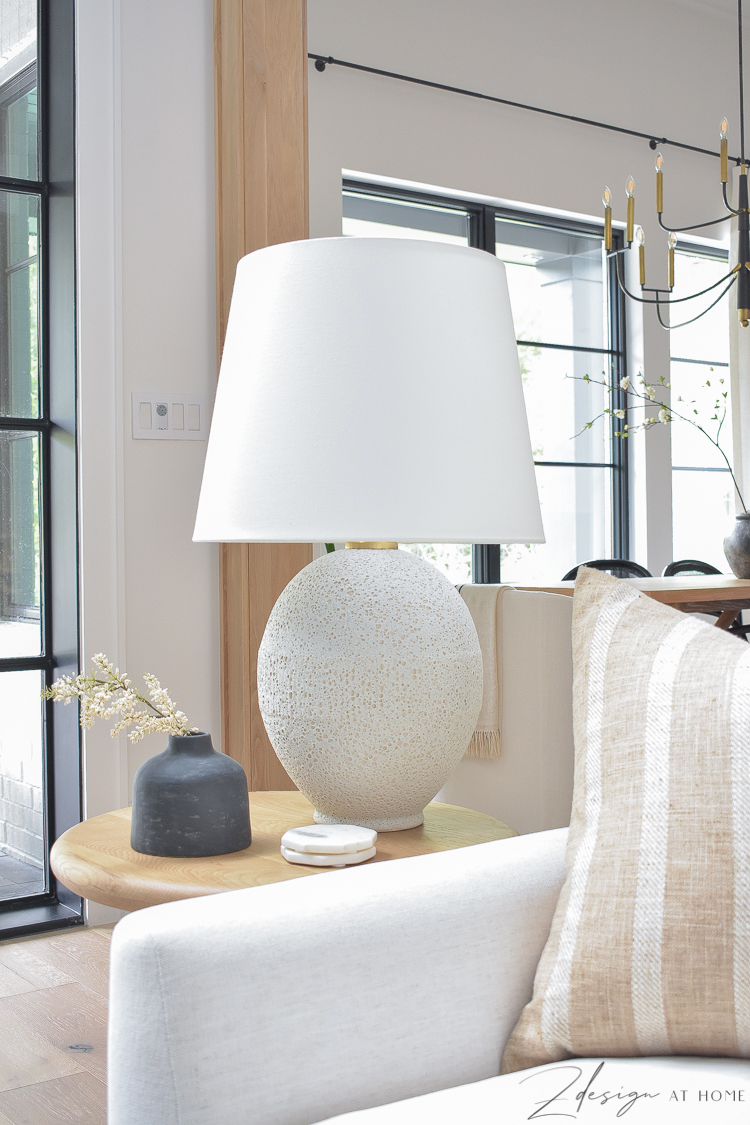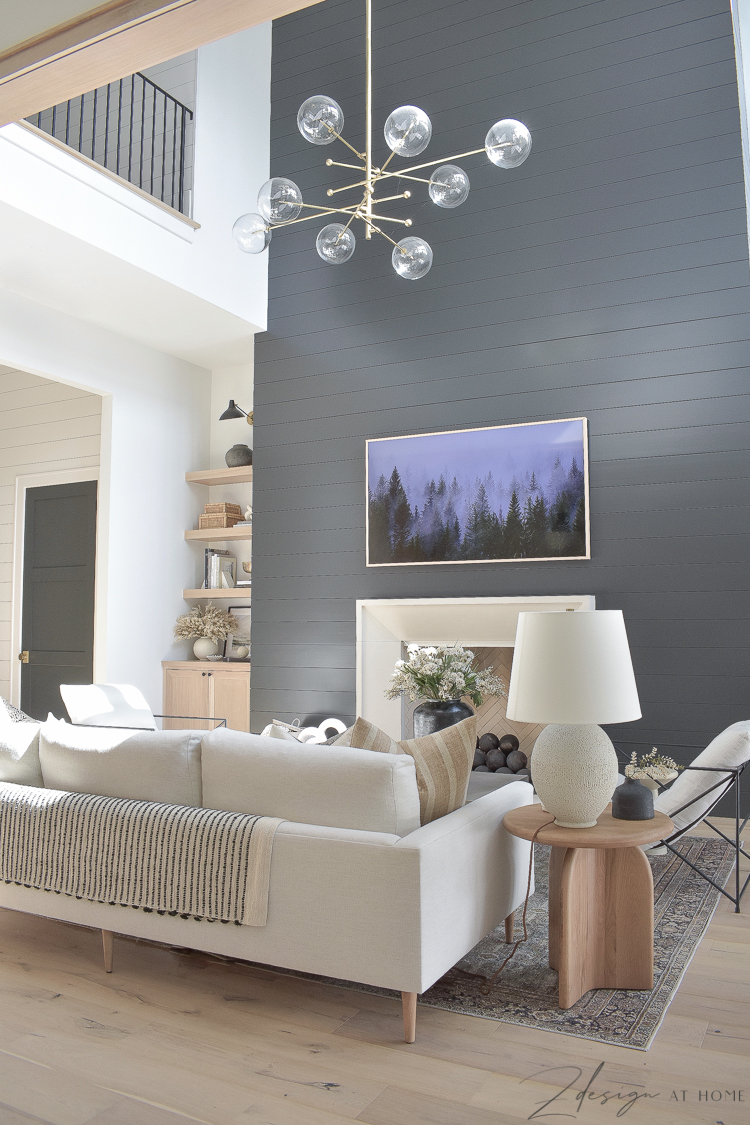 Almost forgot – I added this fun throw to the back of the sofa that I had originally purchased for my son's room. It's black and cream with a lot of great texture for fall.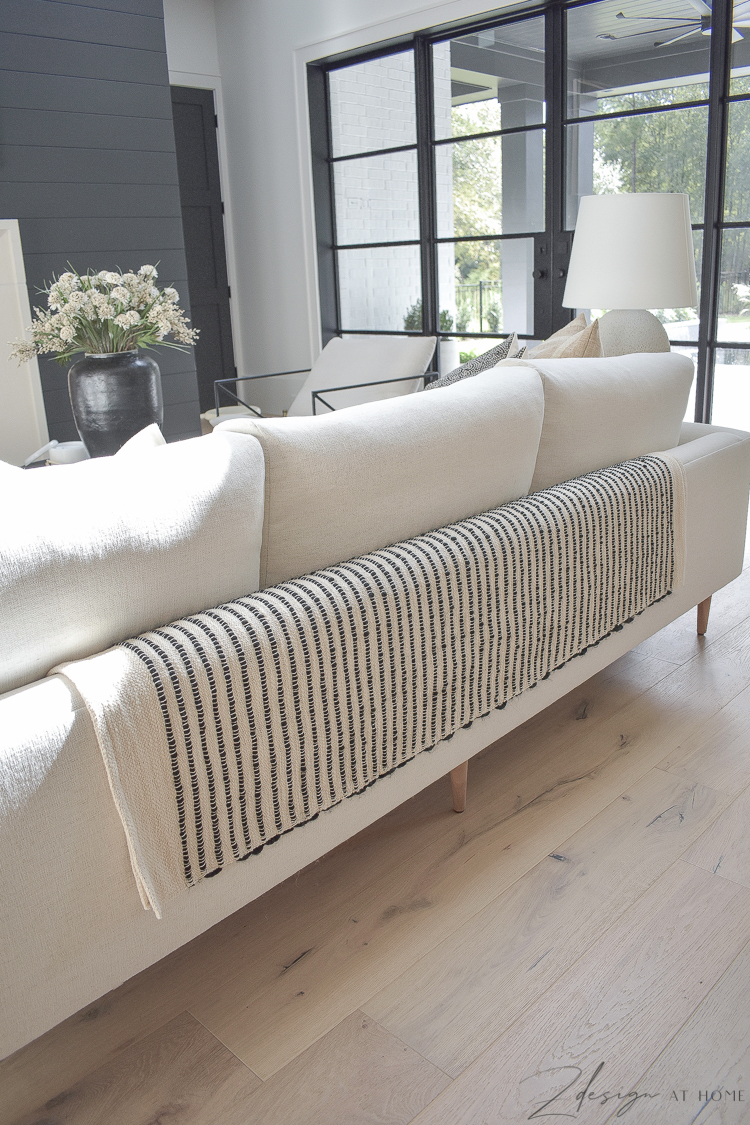 I promised I'd tell you about what's changing in here, didn't I?! So our side chairs – I love them but the original intent for them was to use them upstairs in our more casual living space, and at the time it was the only thing I could get quickly. I haven't shared that space yet but I'm sure I'll get around to it next year when I get more furnishings up there. Anyway, I'll be working with a brand that has been a favorite of mine since before I even started decorating for clients (or had this blog) on new chairs, a new chunky woven rug, side table, and some great accessories. I'll be sharing it exclusively on Instagram (only) so make sure to follow me over there too and be on the lookout for the updates sometime later this fall or early into the Christmas season.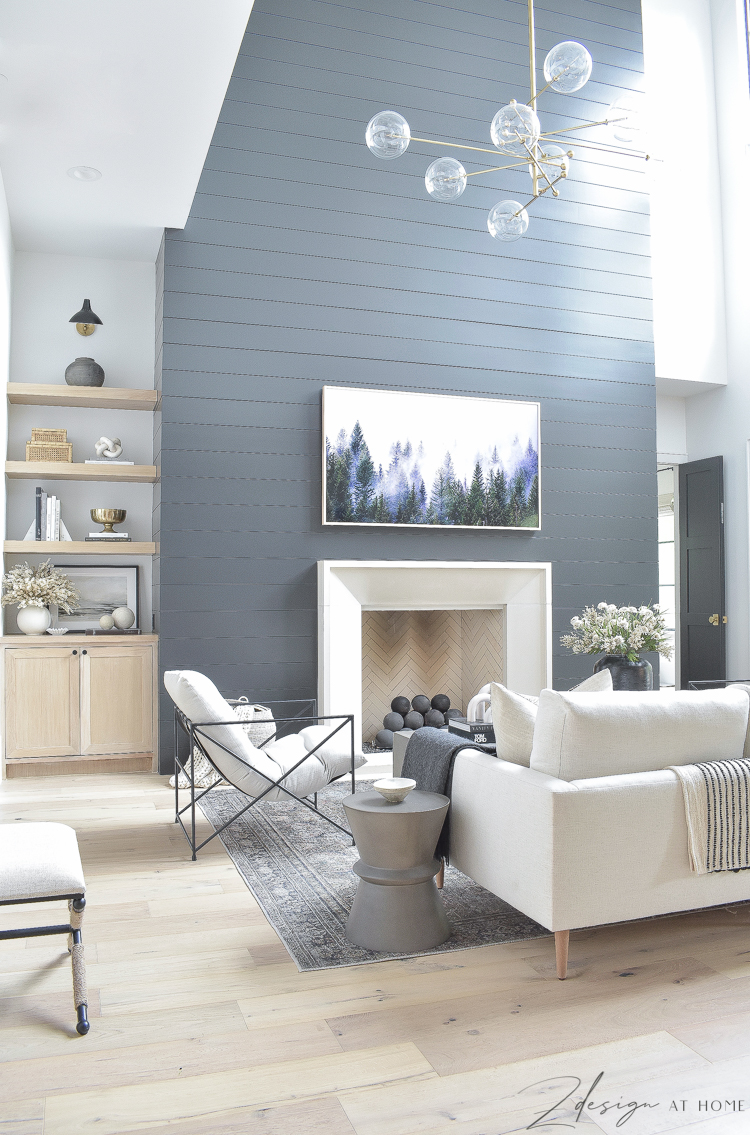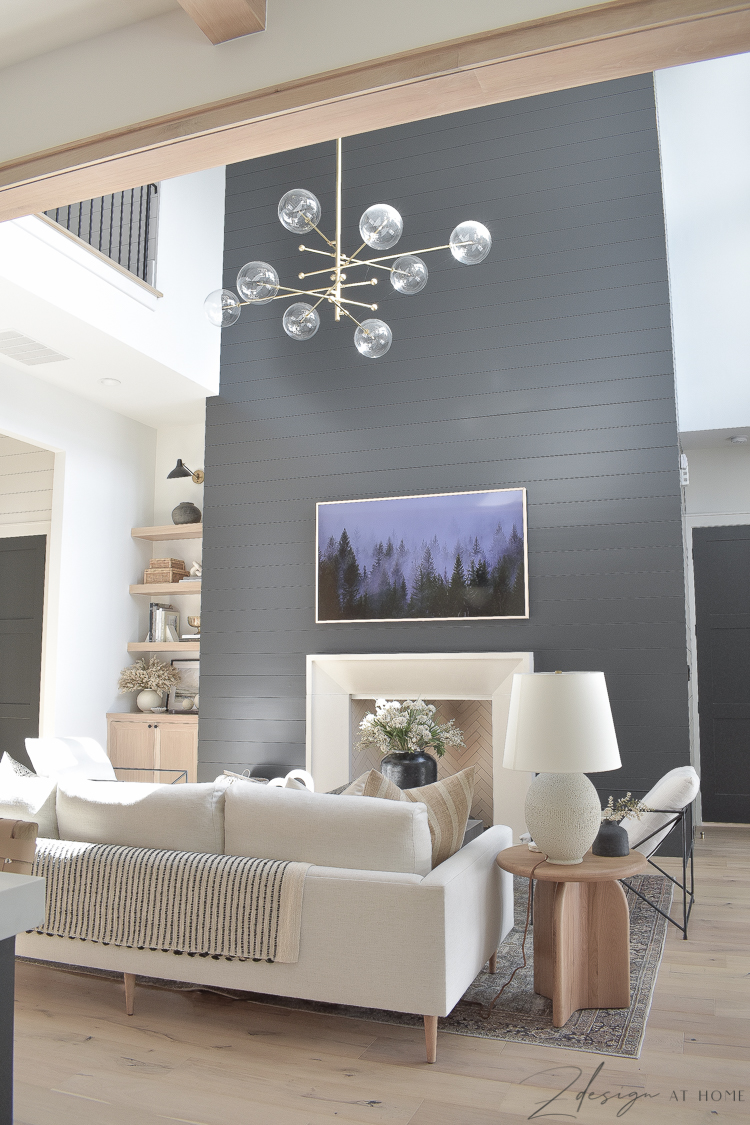 I think that about wraps it up for my Fall Entryway & Living Room Updates. Be sure to stop back by next week for my fall updates in the kitchen and a snippet of our dining space! As always, thank you for stopping by the blog!

Fall Entryway & Living Room Sources