Accessorizing with Glass & Wooden Bead Strands + Sources
One of my favorite accessories for the past several months now has been the bead strand…whether glass, wooden,  bone or other material, I love them all!  I know, they've been around for a little while now but of late this trend is really catching on so I thought I would share my best ideas on how to accessorize, layer, twist and display them along with a few of my favorite sources for glass and wooden bead strands.
Affiliate links used in this post.  Please read our full disclosure policy here.
The first way I like to display them is cascading out of a bowl (I do a lot of that around here:).  You don't have to get technical here…just fold them in half and put a twist in them as they come out of the bowl layering them over your surface.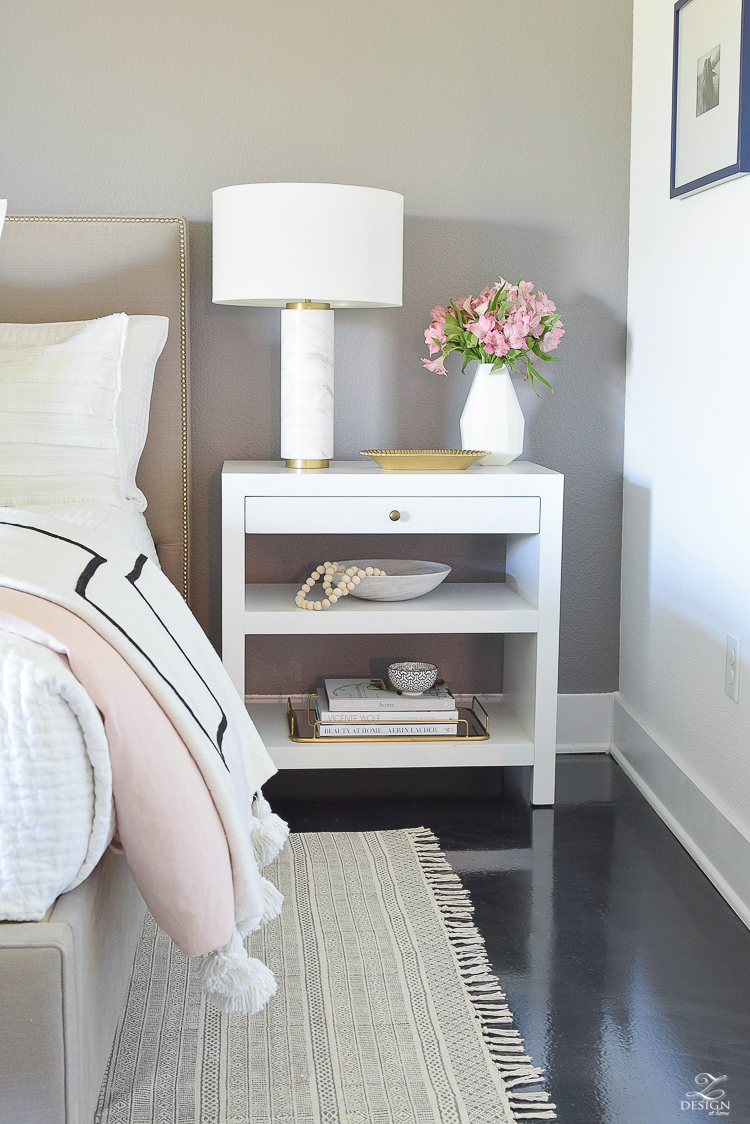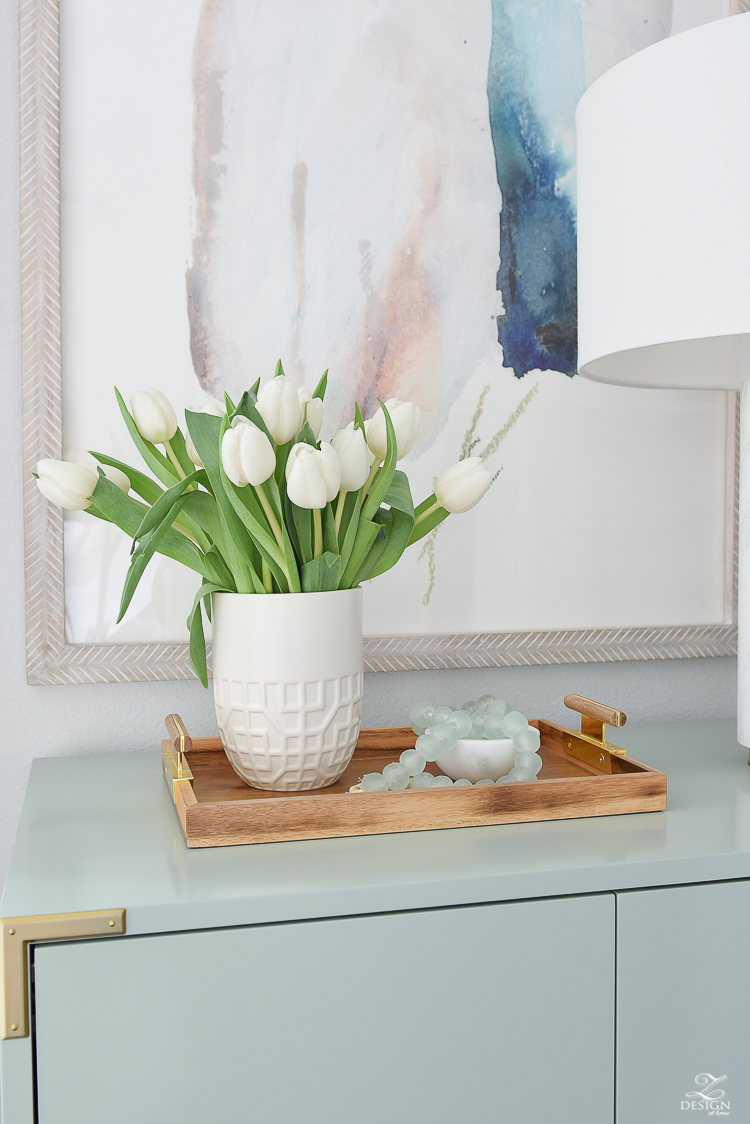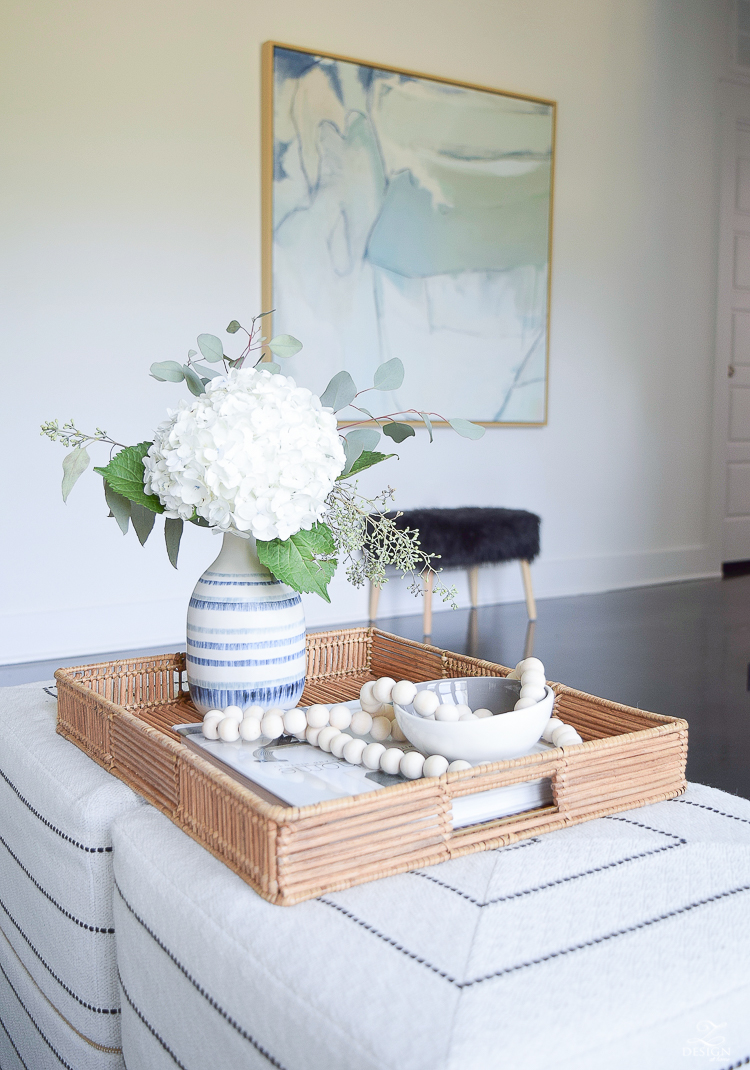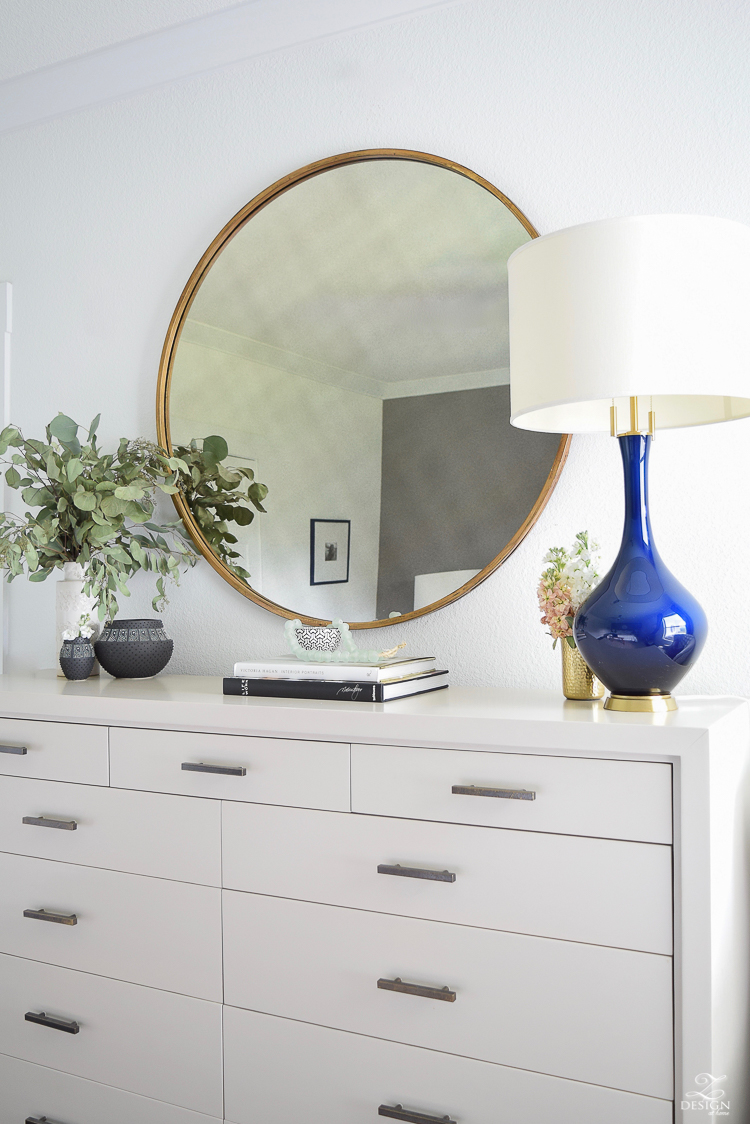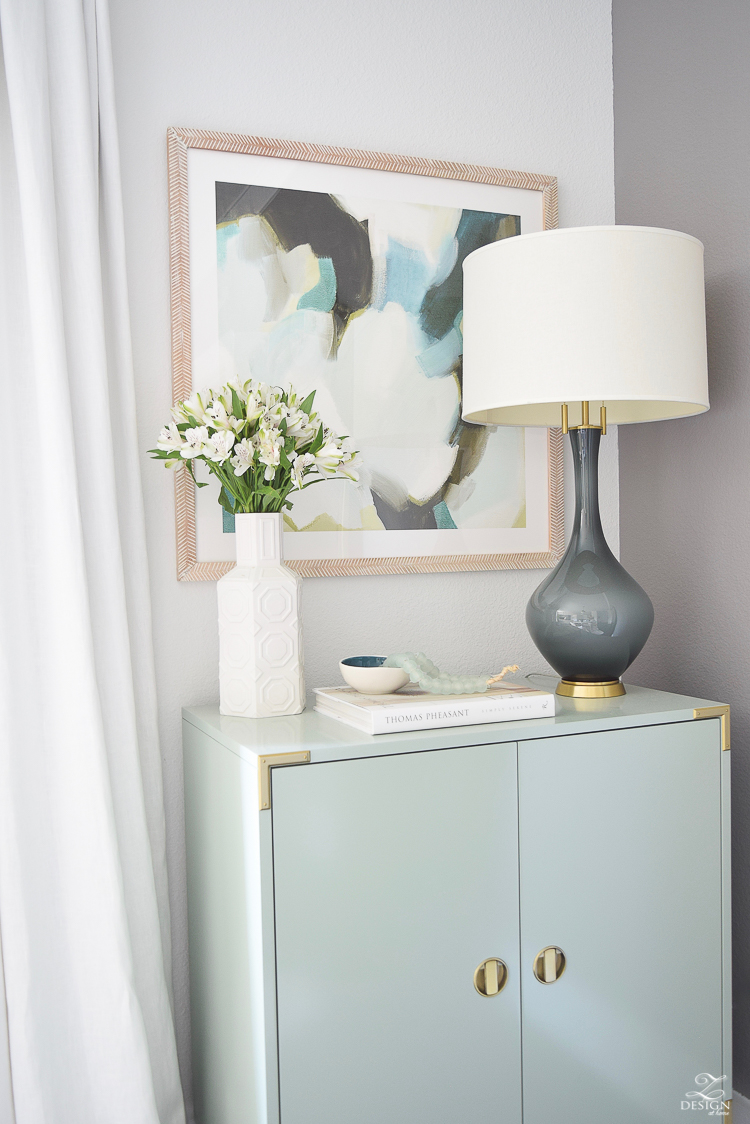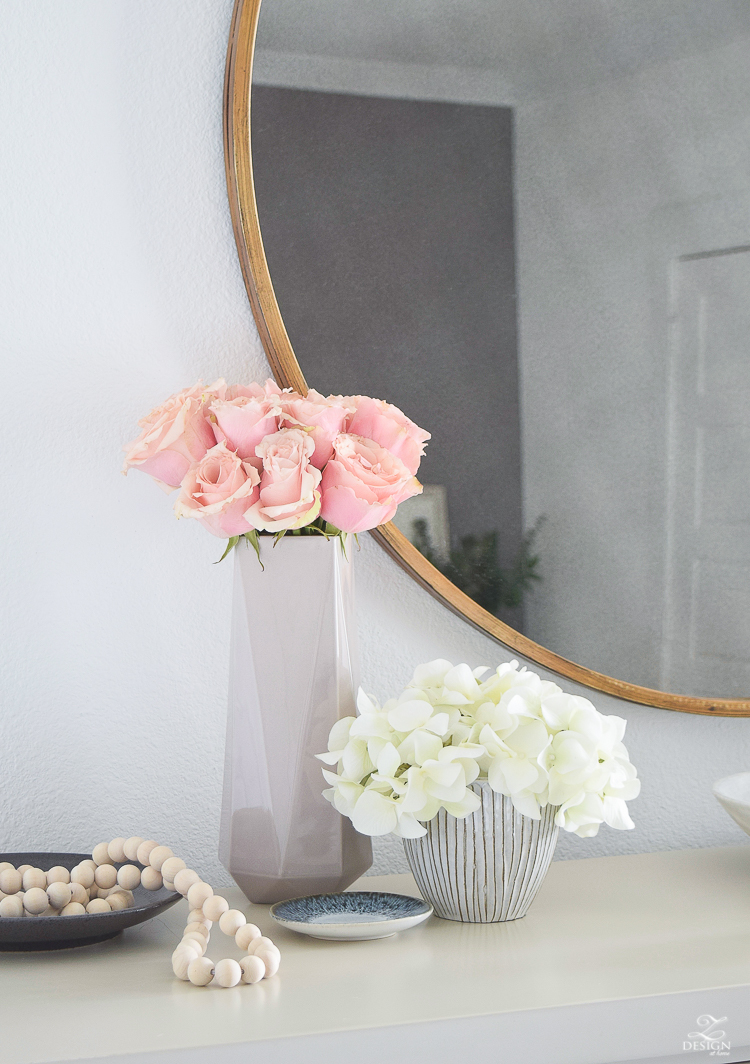 The 2nd way I like to display them is simply to lay them atop a book, make a pretty twist in them and lay them in a tray, or even in a vignette of other things you love on a cutting board or other favorite display piece.  Laying a large wooden bead strand on top of the book stack to the right hand side in the photo below helped me to balance this look by adding just the right amount of weight on that side of my media cabinet to visually balance the right side with the left side.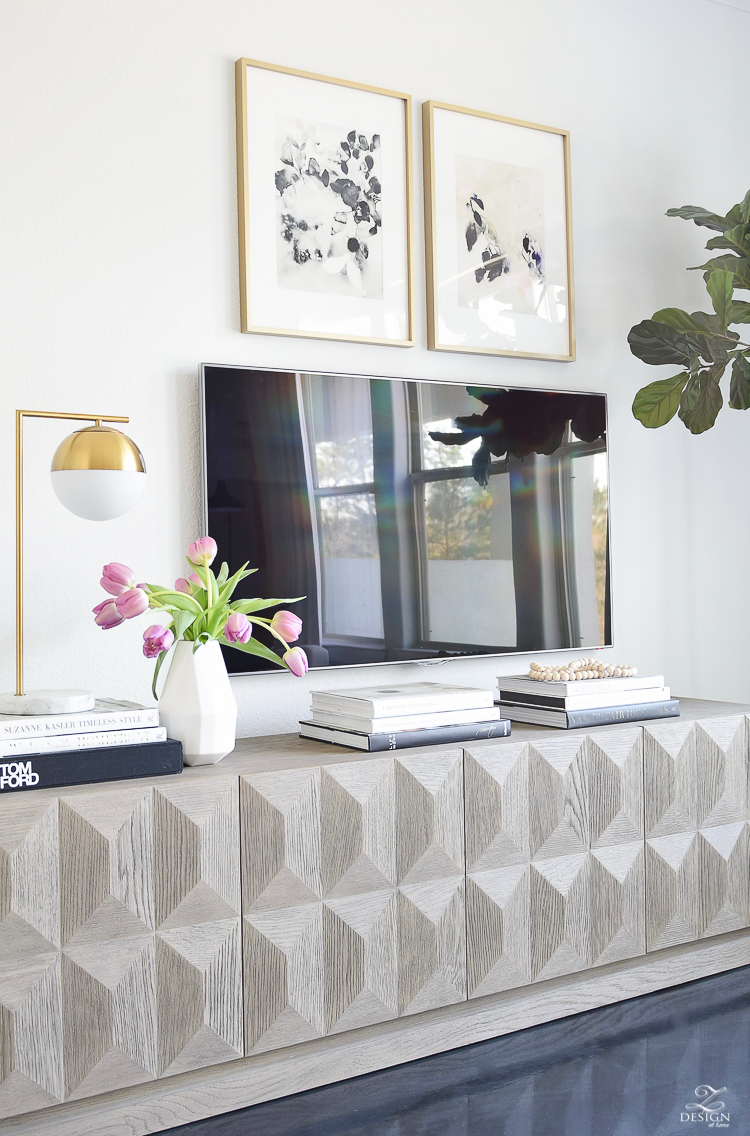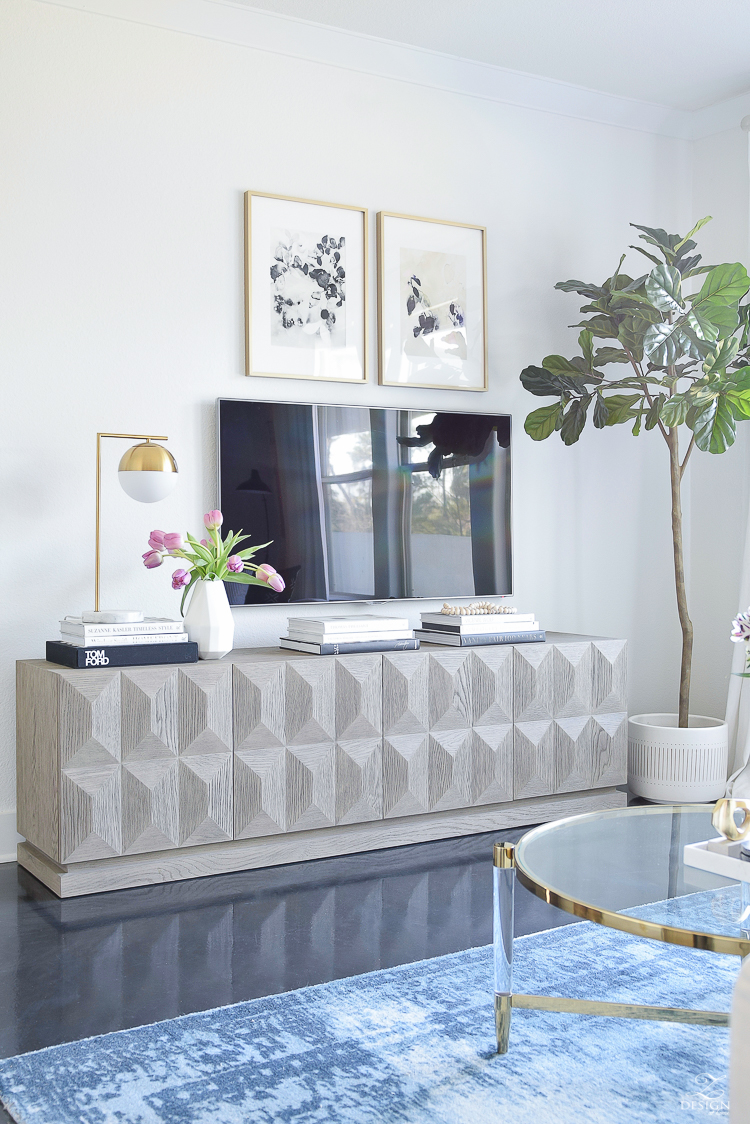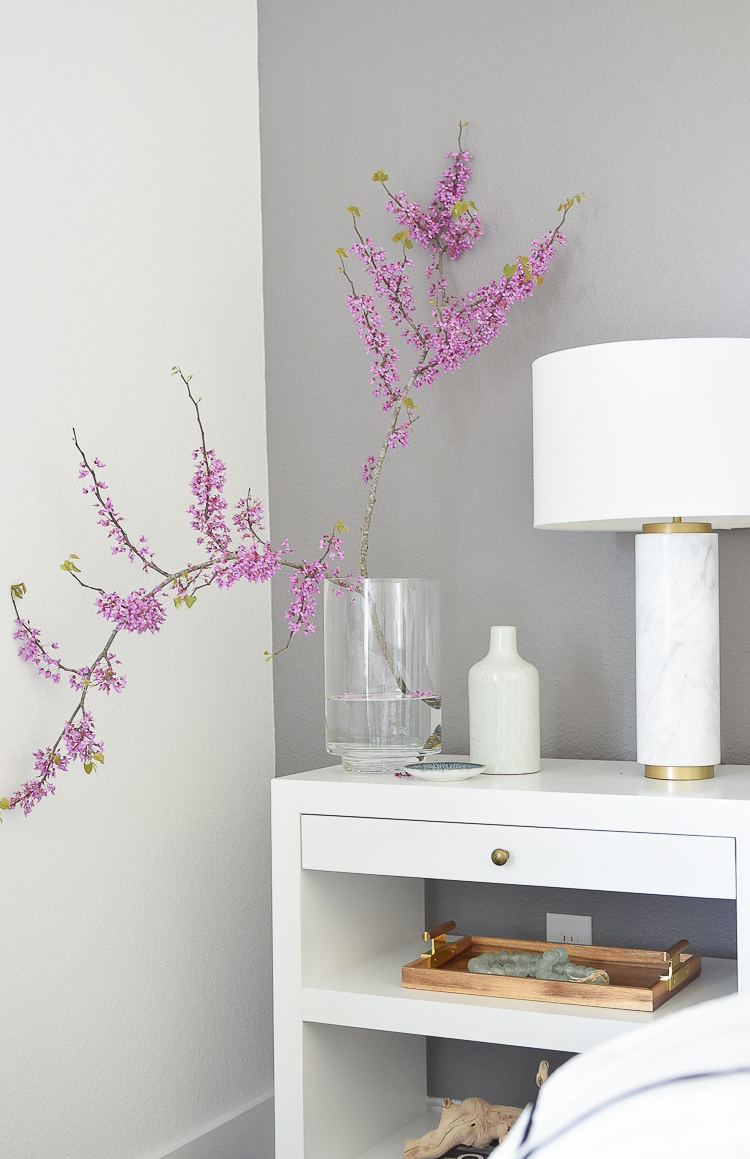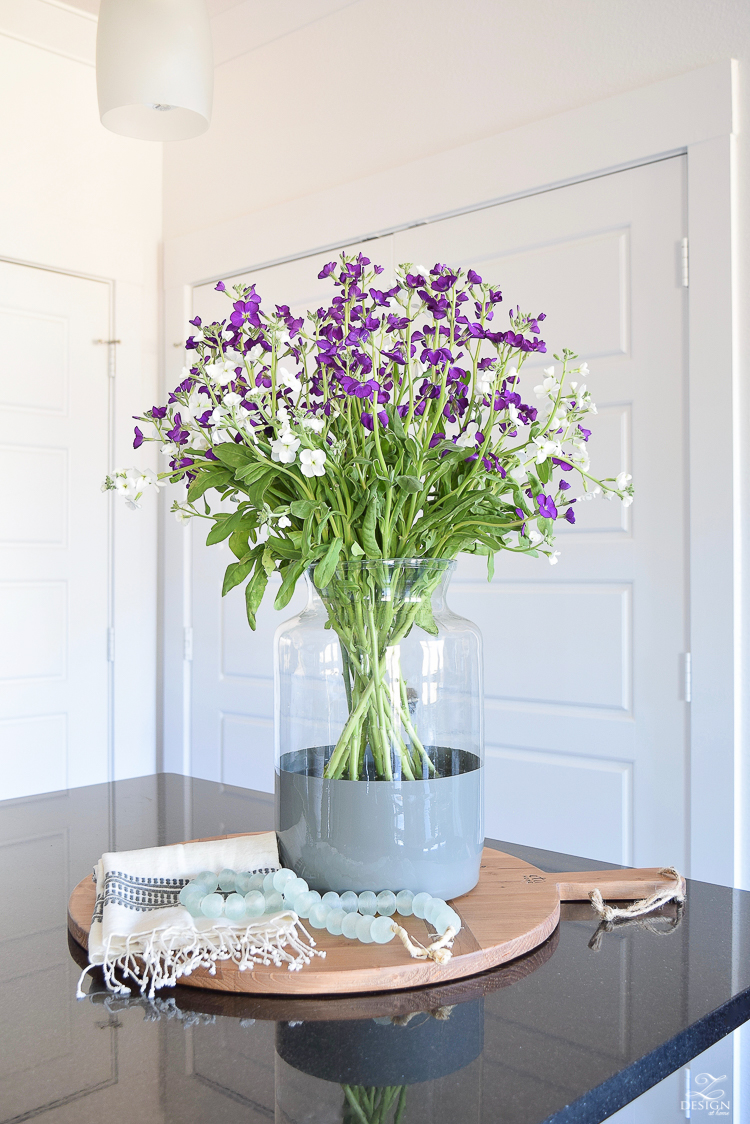 The 3rd way I like to display them is around an accessory, vase or pot to add just a little something that elevates my vignette to the next level.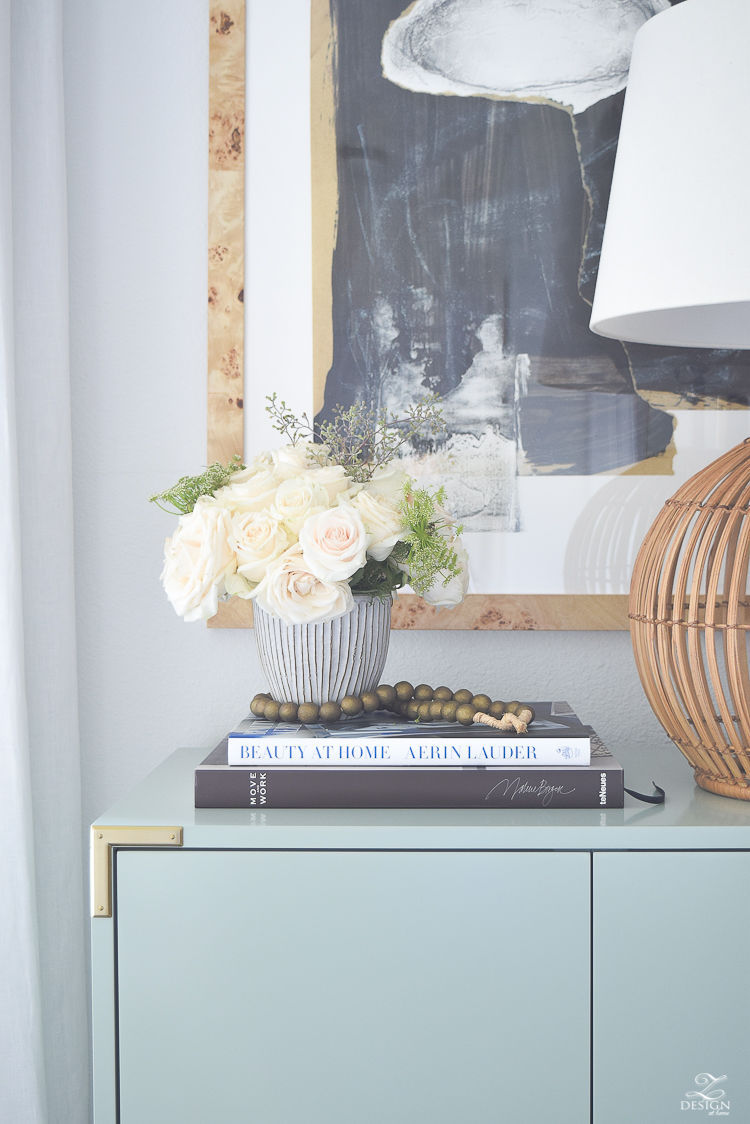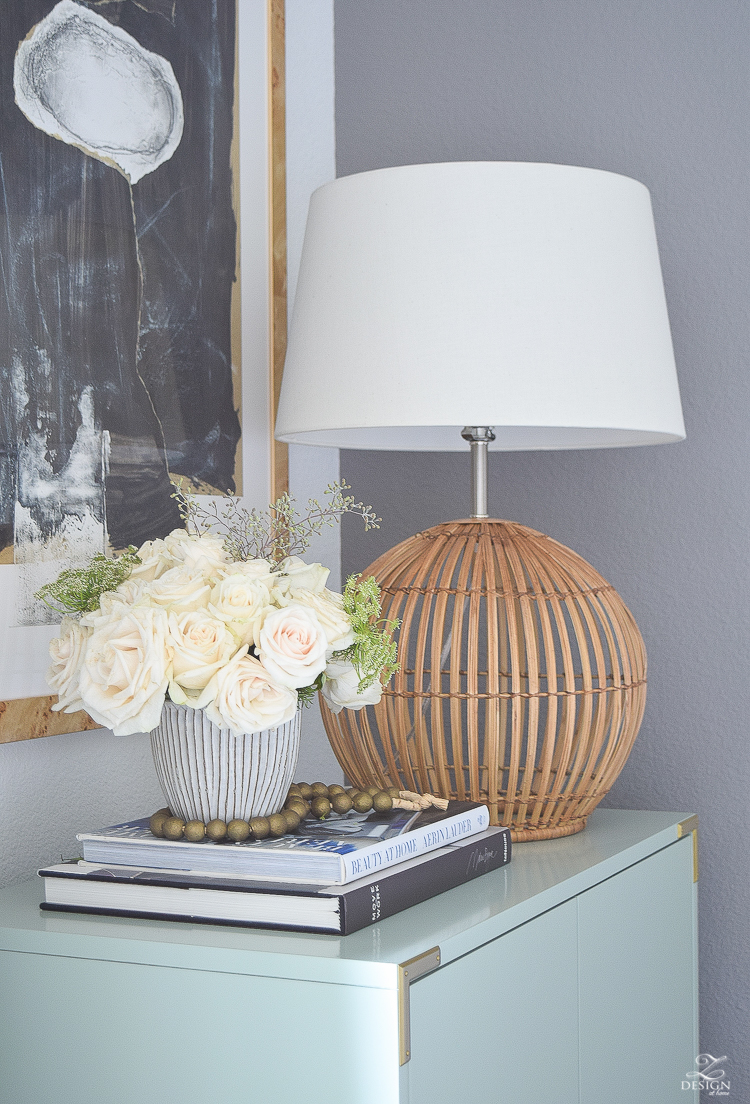 The 4th way is to adorn a lamp with a bead strand.  This can help to add a pop of color or texture, add a hint of whimsy and personality, or just dress up your lamp a little in an unexpected way.  Try it and I bet you'll love it, and maybe you'll even fall in love with that old lamp all over again!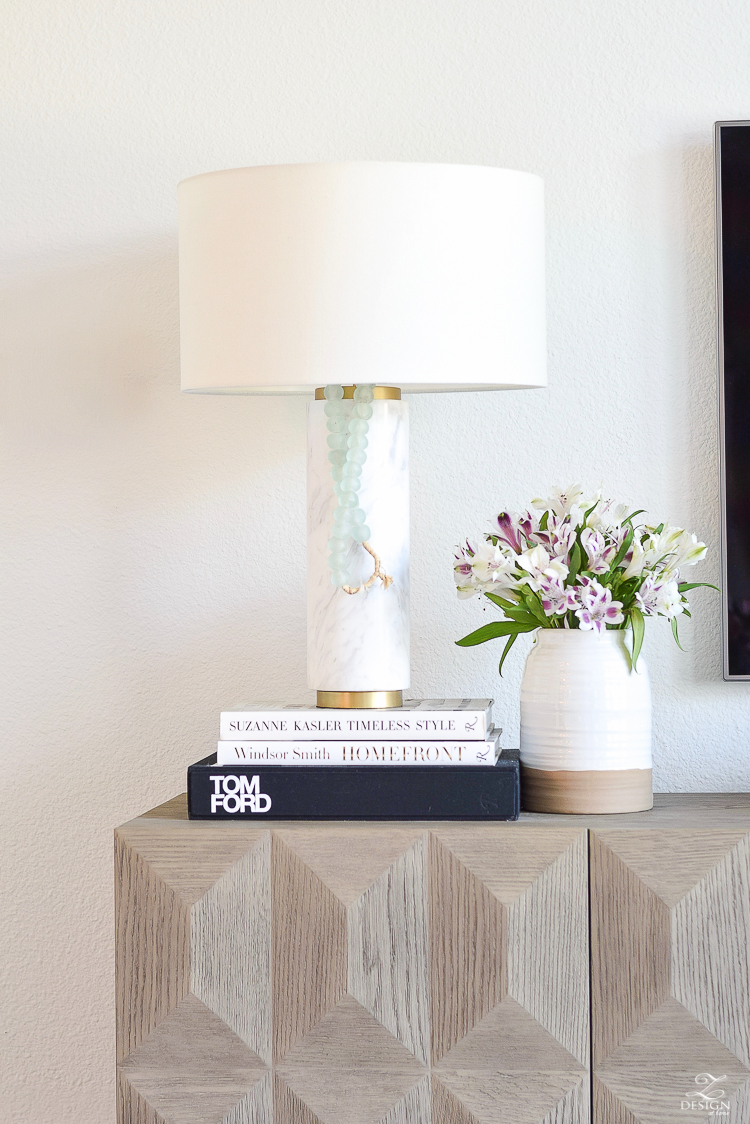 The 5th way, a new way for me, is to use them in a table scape.  This is something I tried recently in my Easter table scape this year (here) and loved the fun look and the whimsical quality it brought to my table.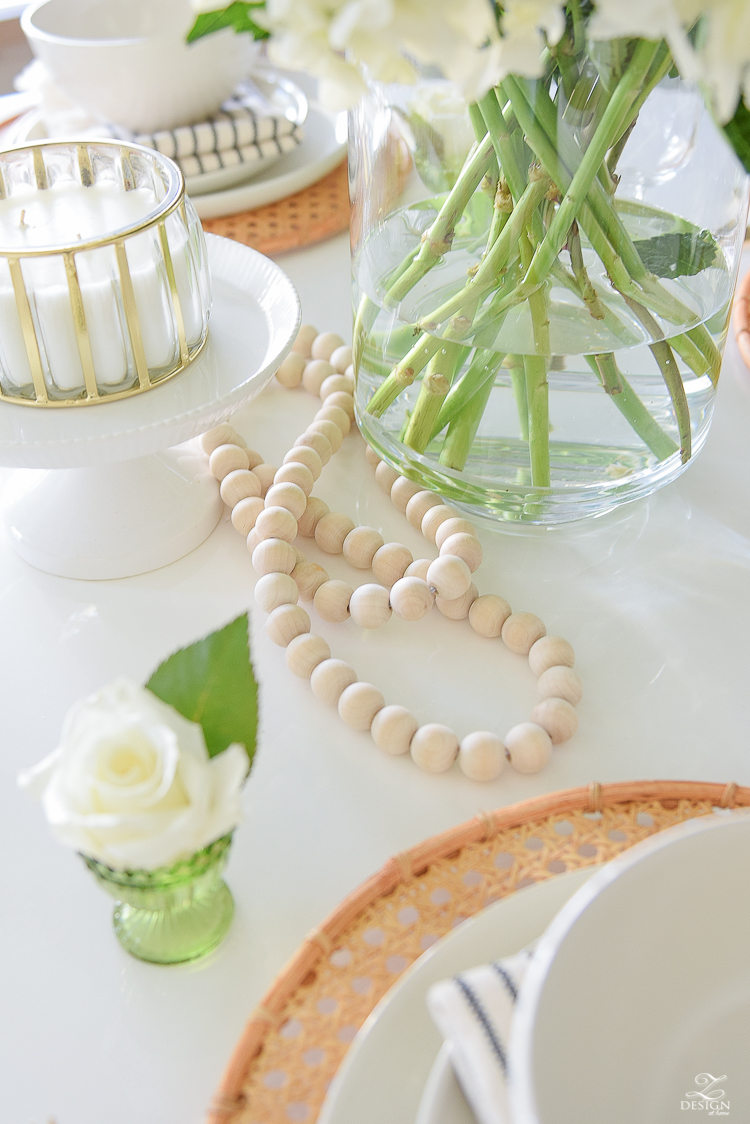 Display them cascading out of a bowl
Simply twist and lay them about in or on your favorite display piece
Nestle them around an accessory or vase
Hang them on a lamp, vase, candle holder or just about anything you can hang one on
Layer your table scape with them
Of course these are just a few of the ways you can display and use bead strands but getting creative and doing something unexpected with them on your own can be even better – just go experiment, have fun and make your home beautiful!  I hope these tips for accessorizing with glass & wooden bead strands have been helpful and if you've been on the hunt for this modern, fabulous accessory here are a few of my favorite sources below.  Simply tap to shop the image you are loving today!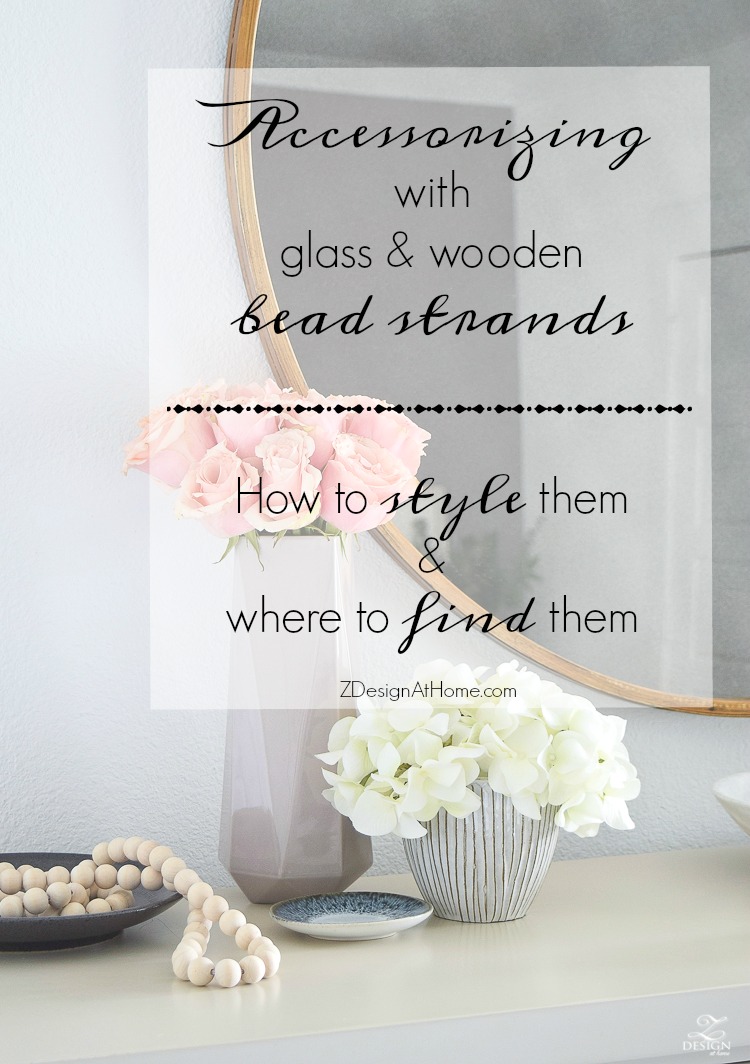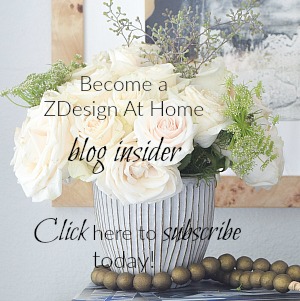 Pinterest | Facebook | Instagram

Bedroom

Dining Room

Living Room