The Best Way To Hide Those Messy Phone Cords
Like most of us I'm always looking for the best way to hide and organize those messy phone cords.  Truth be told, this is usually what my bedside table looks like with all of my devices, mismatched cords and all!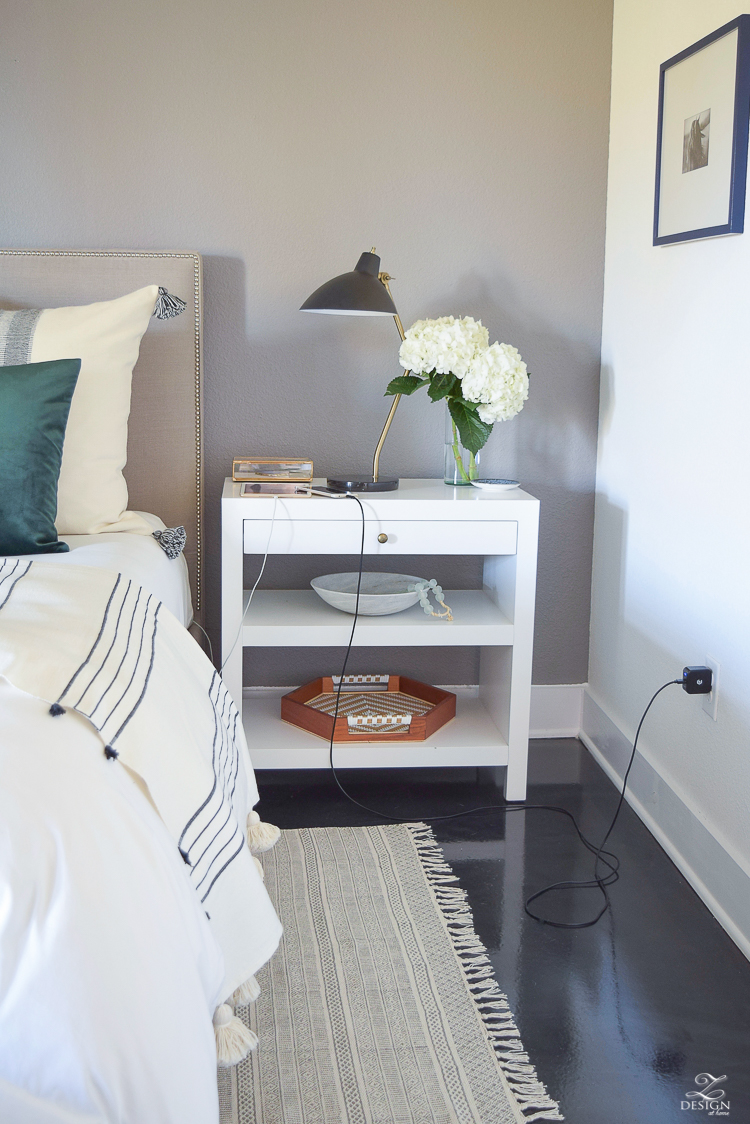 I also have an apple watch that I currently plug in behind the curtains in our tiny rental bedroom because I have no where else to charge it.  Enter Native Union with the Eclipse Charger and literally the salvation to all of my messy cord problems!
*affiliate links used in this post at no additional cost to you – this post was done in partnership with Native Union but as always all opinions are my own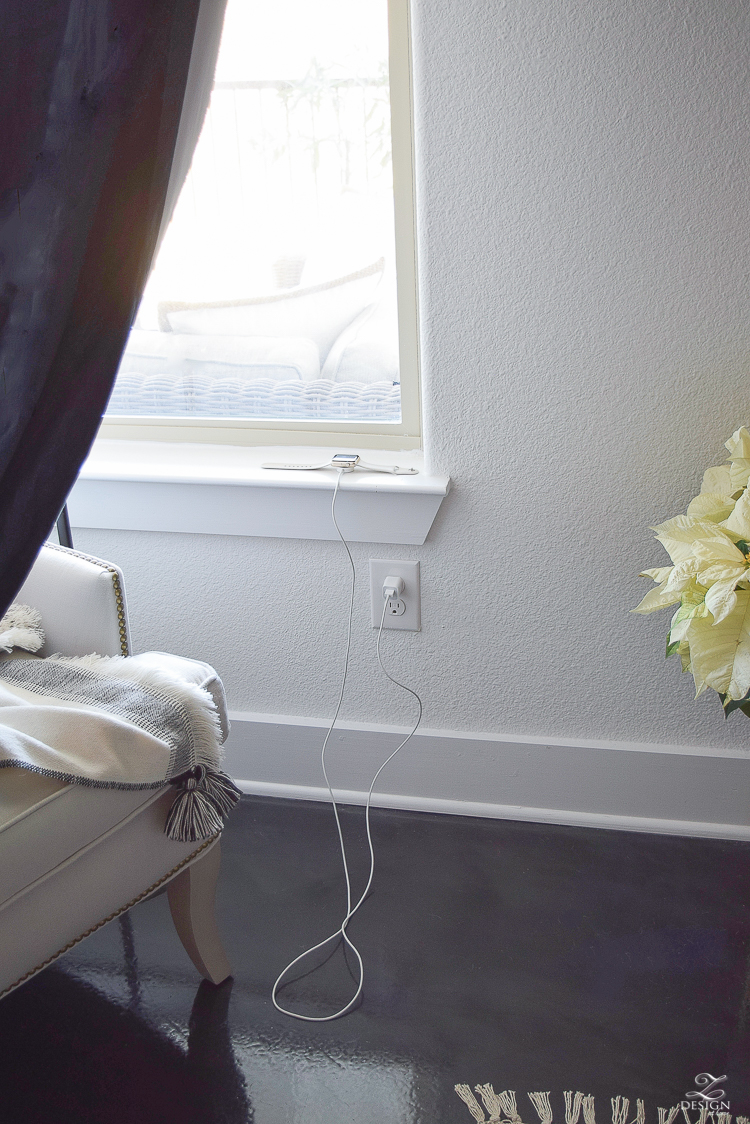 And now my bedside table looks like this!  And I'm so excited about it I could almost cry every time I glance over here and see my phone cords behaving nicely, all because of the Eclipse Charger!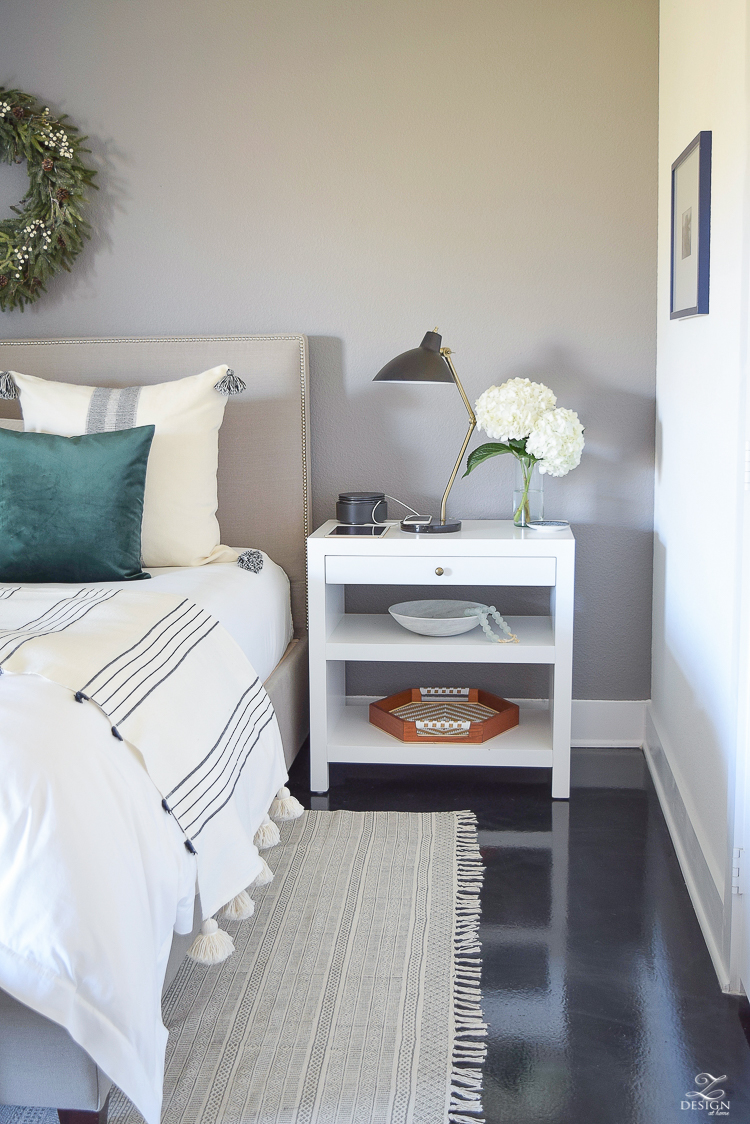 I had heard of Native Union before but had never tried their products so when they reached out to me to partner on this post, I could't have been more excited because even though I don't talk about it often on the blog, I love to organize and to be organized and this functional charger helps to keep my life neat and tidy and I LOVE that!!
I mean even the cable is beautifully organized and well, just beautiful!  It has a genuine leather strap that helps to wrangle any excess cord which looks really cool in contrast to the black and white cable.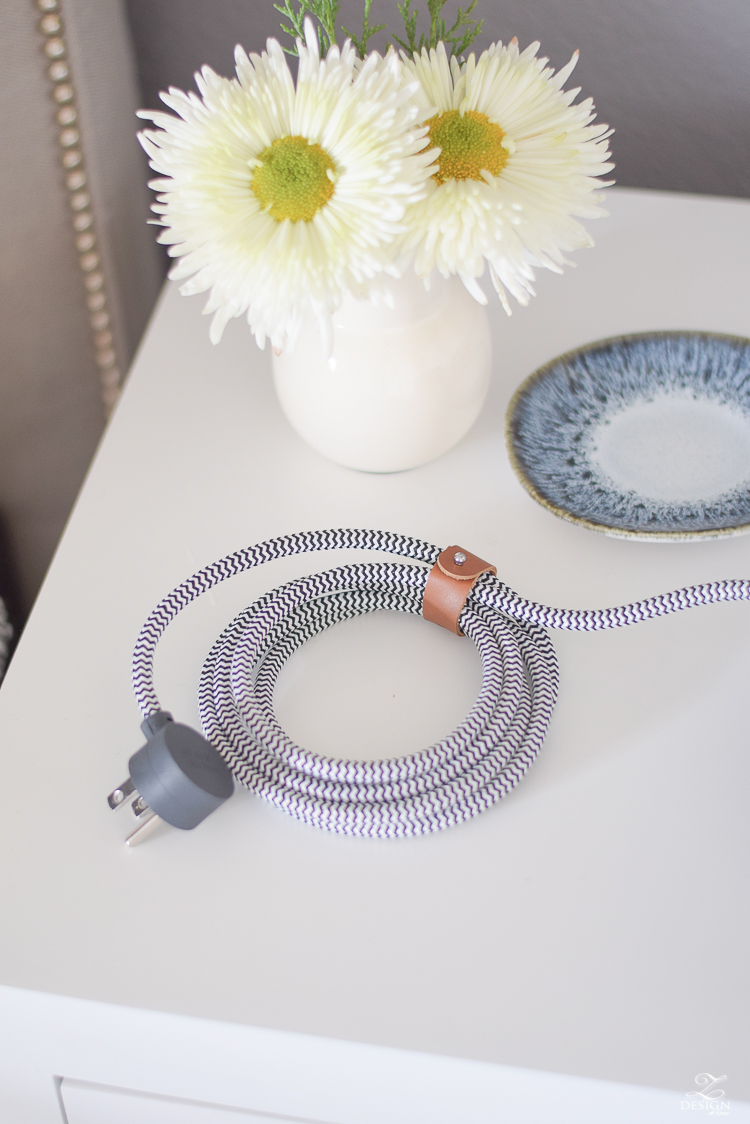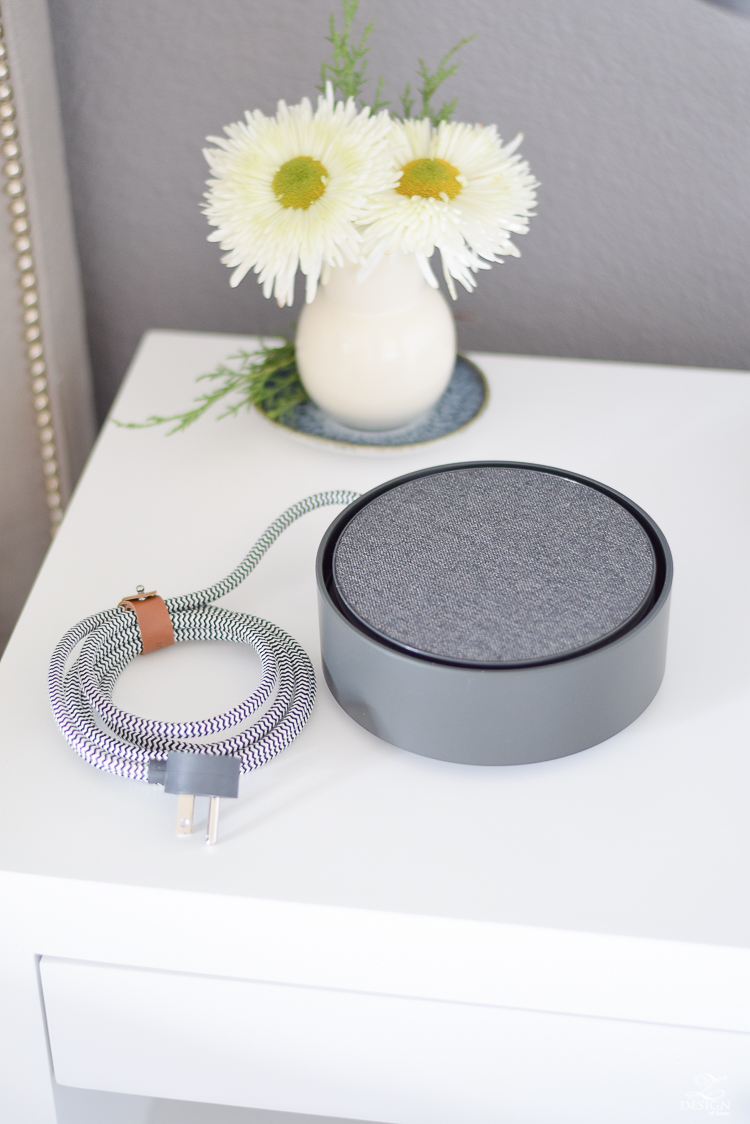 It's as simple as plugging it into the wall, installing your cords (there is a great video here that helped me with this but really it's so simple my 9 year old could do it), and then you are good to go!  Couldn't have been any easier!  You can adjust your cords to use as much or as little of them as you need and the whole unit can even mount to the wall if you want it to.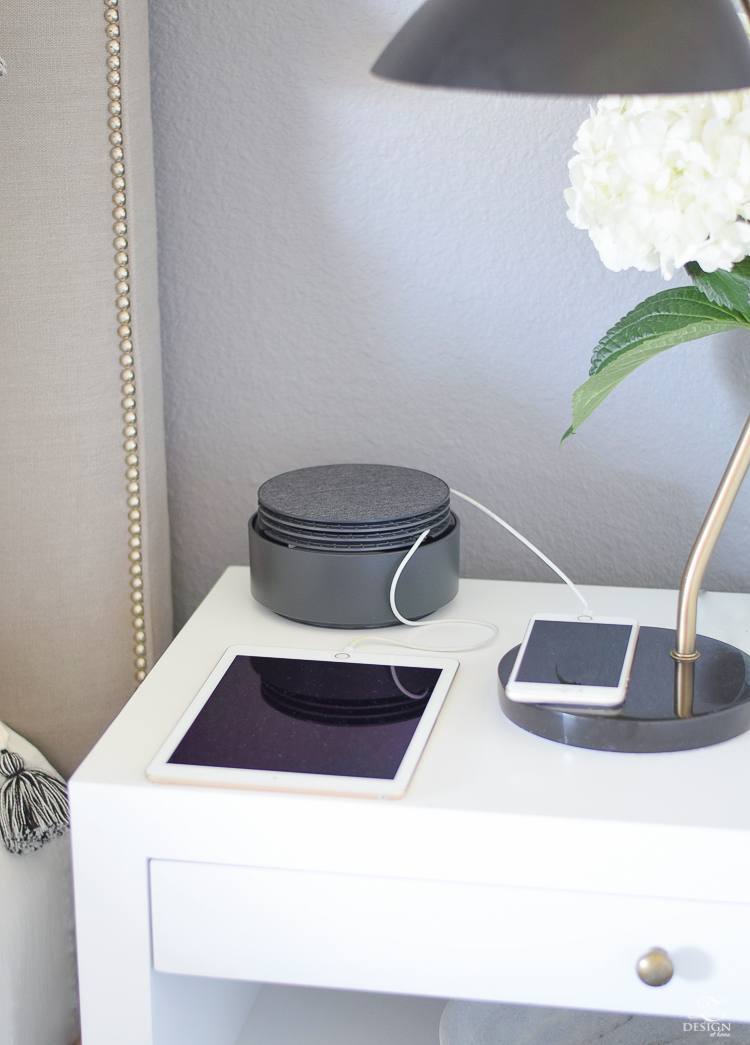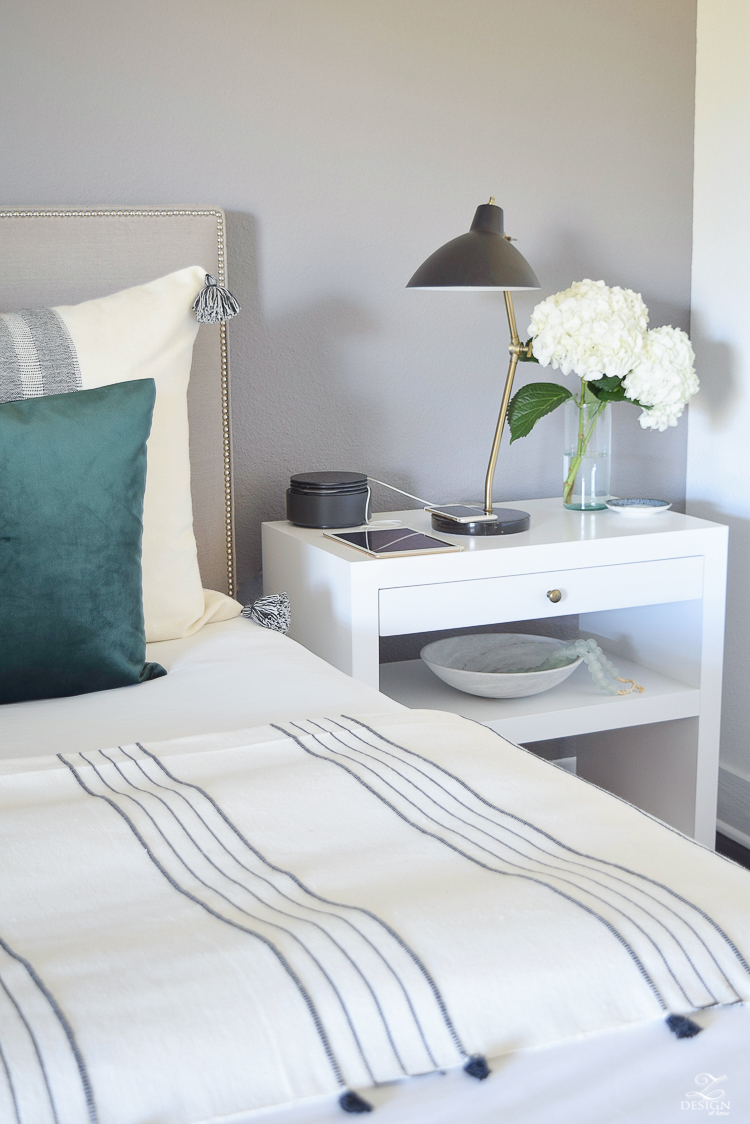 Those previous photos were with the top portion up but the coolest thing about this charger is that all you have to do is tap it twice on the top and Wa-La…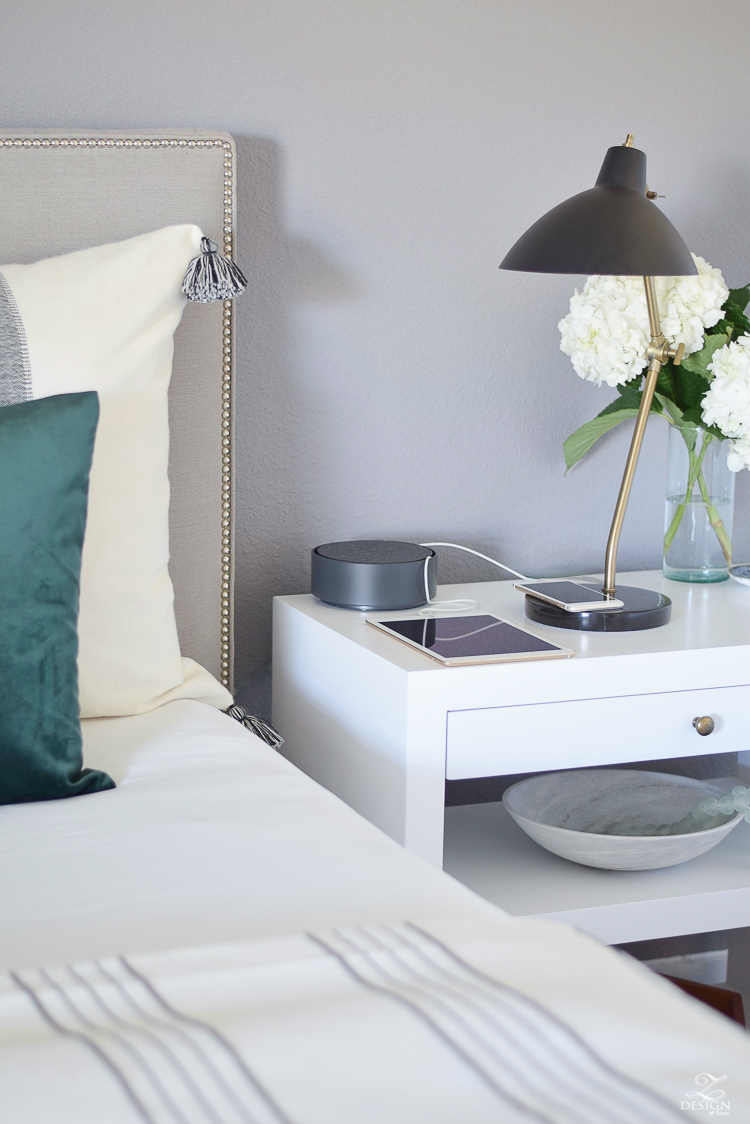 The top goes down and all you have left is a neat charging device that looks beautiful and functions well by hiding your cords.  Don't care for the slate gray, no worries…the Eclipse Charging Station comes in 5 colors.  It was a hard decision for me to decide between the chic white with wood top and the gray but I'm thinking my hubby will end up with this one for Christmas and I'll order the white one for myself:).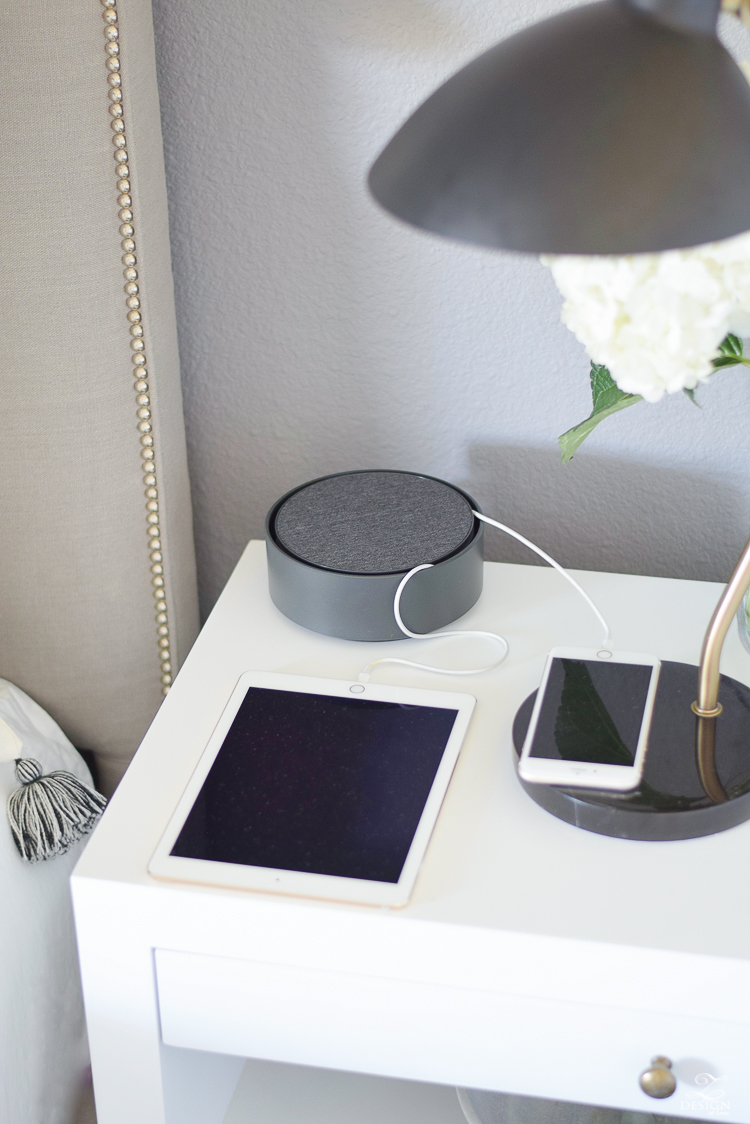 Another cool feature that I just love since I'm always up later than my husband is that it emits halo so that you can find your cables in the dark, or it can be useful as a night light to help you find your way to the restroom in the middle of the night.  You simply tap it once to turn it on and once to turn it off – seriously so simple (and you know I'm all about simple)!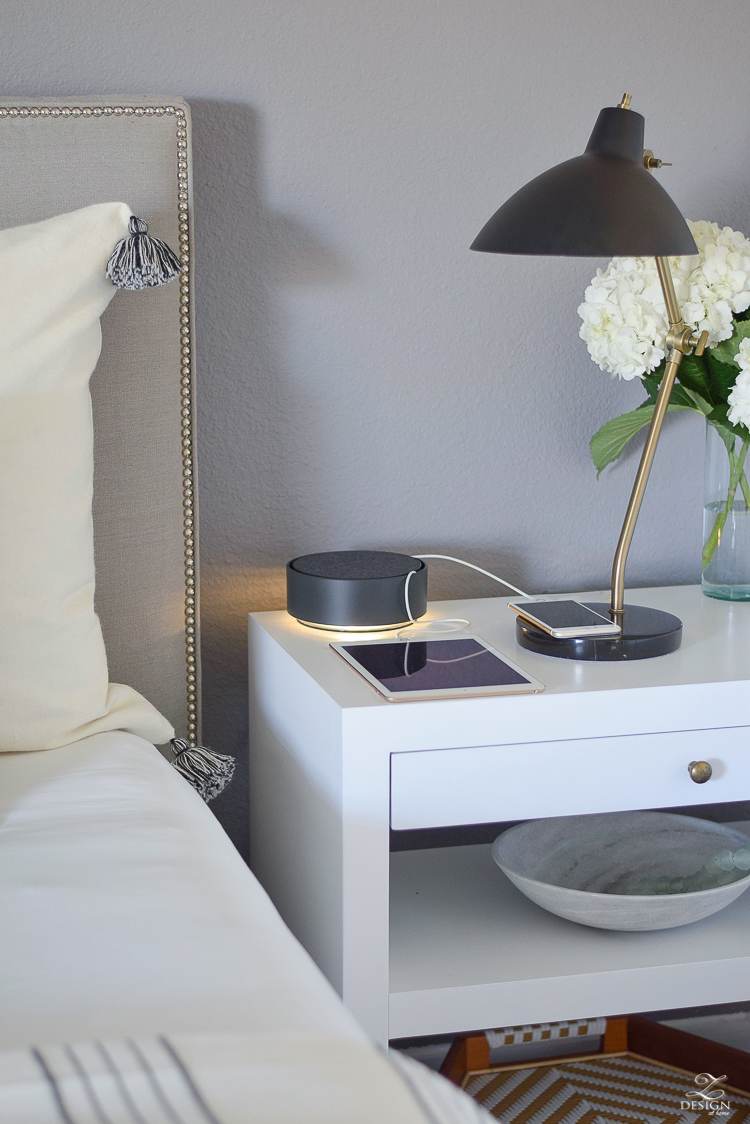 Now enter something really pretty that Native Union must have read my mind about…the Apple watch docking station! Remember how I had my watch plugged in just hanging out on the window sill hiding behind the curtains?!  Well, no more!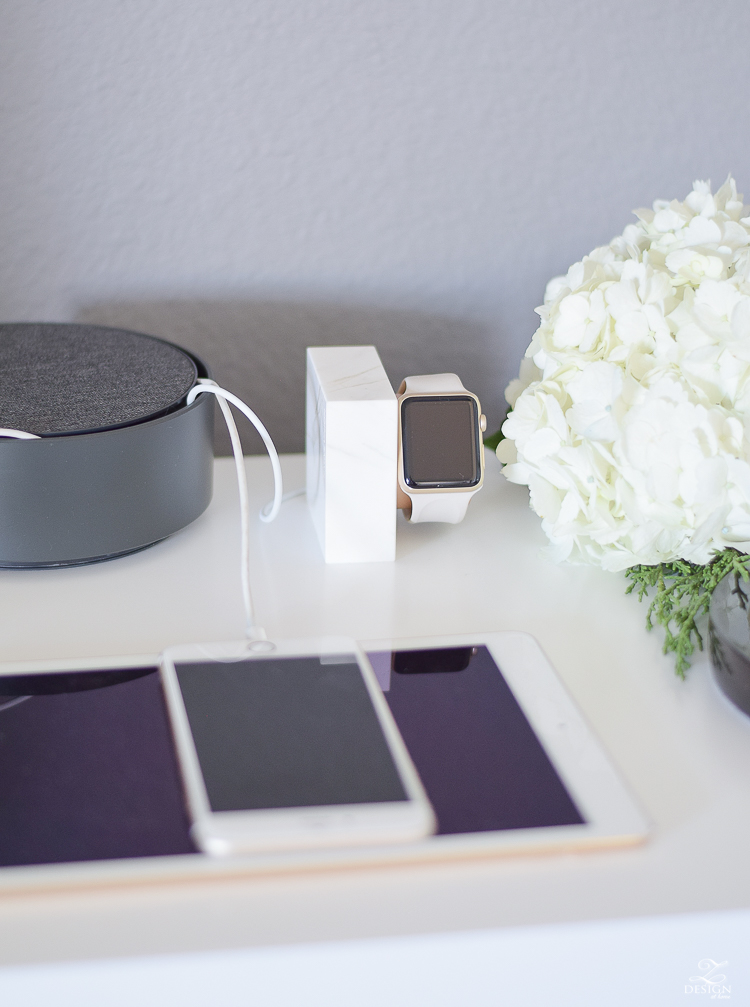 I mean how pretty is this AND, it's marble, people!  And you know how I love marble!  And not only is it marble, it's also gold and you know in my book that marble + gold pretty much = LOVE (it also comes in a chic black marble)!  I can't stop staring at it but the best part is that I now have a proper place for my watch to live in peace when it's not on my wrist:).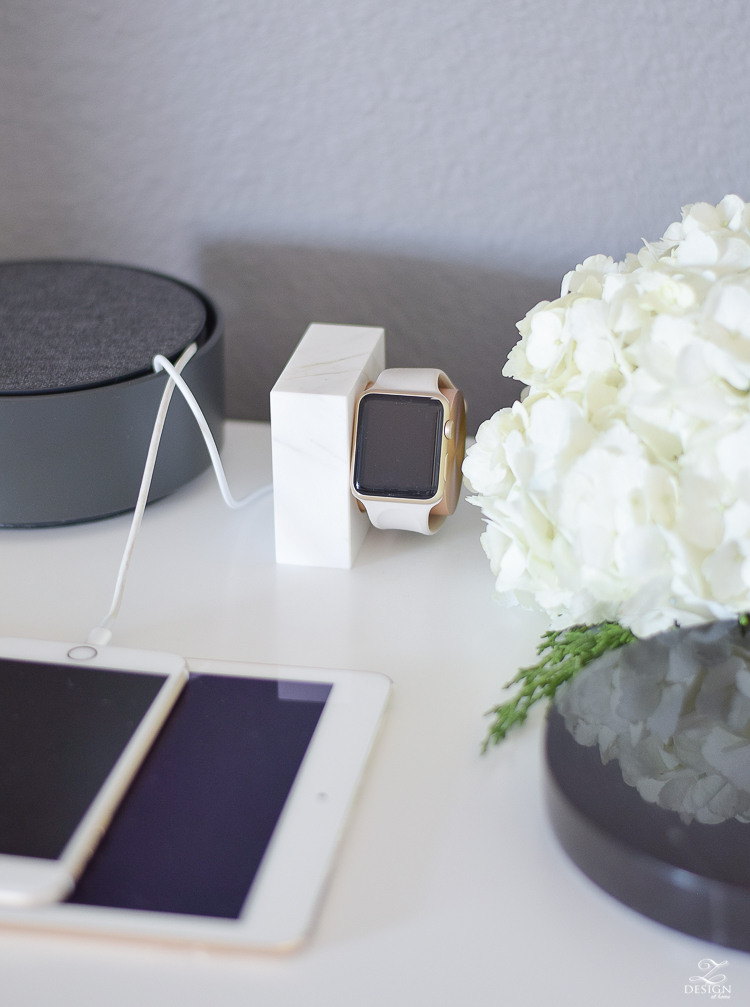 The great thing about the Eclipse Charger also is that it can accommodate all three of my devices.  I also love the quality and luxury of each piece!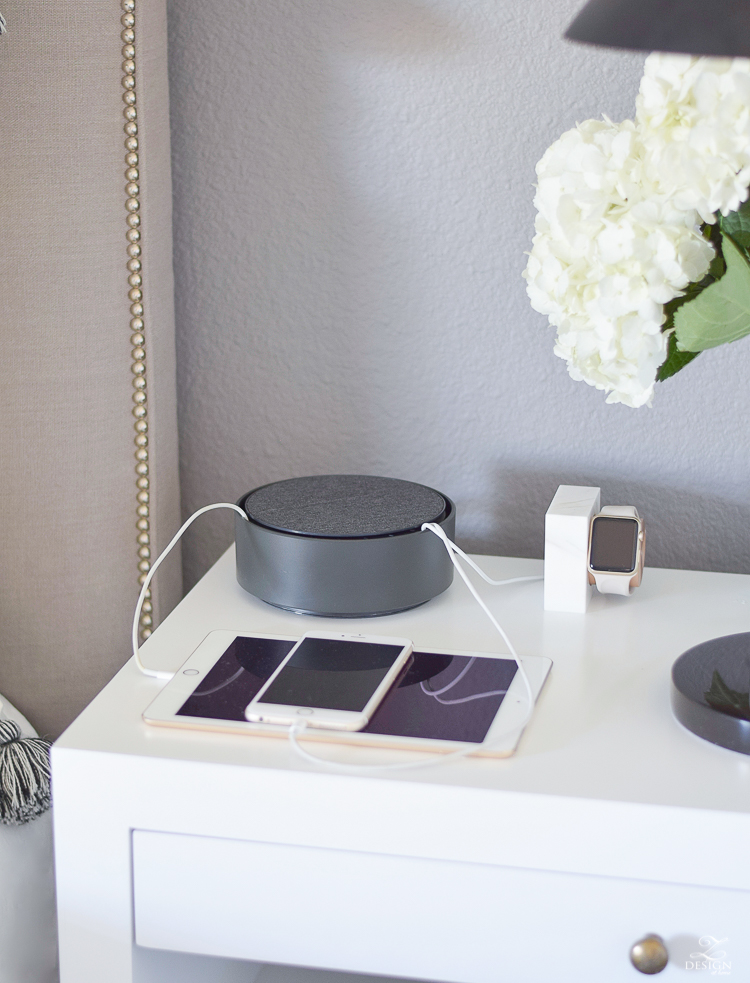 Now my beside table is super tame and I love it – now that's something I can wrap my brain around, no pun intended…haha!!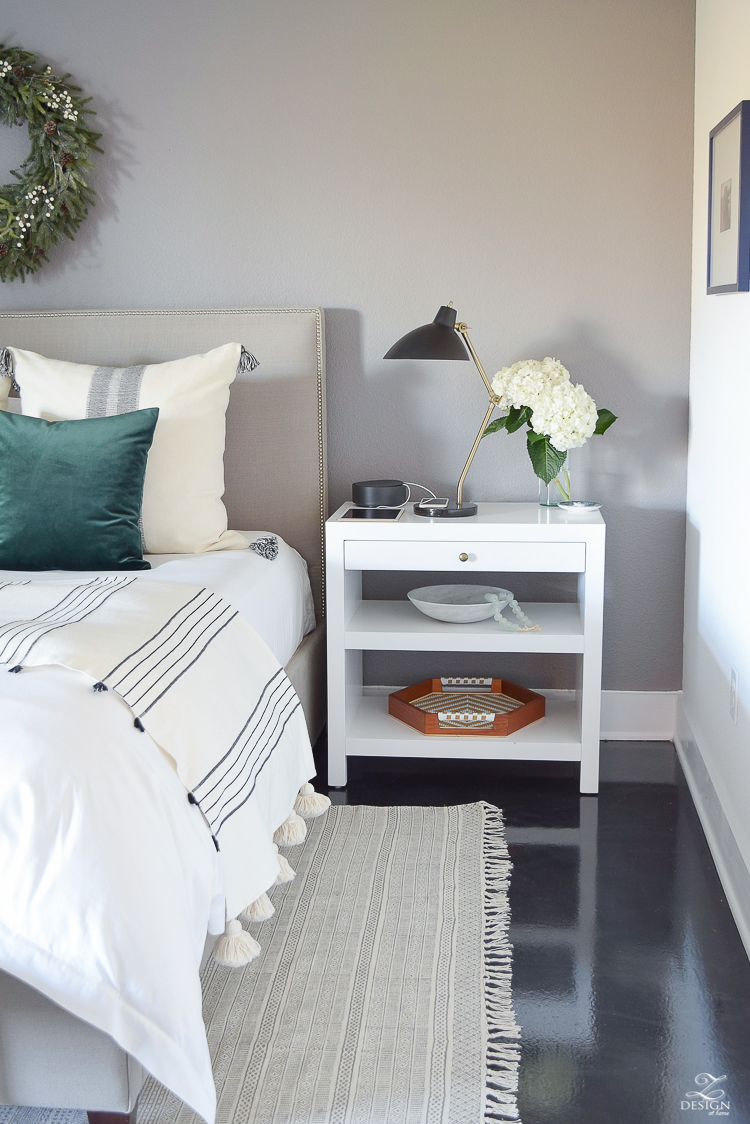 Native Union has several products to suit your techie lifestyle and they come in many colors and styles too.  Here are a few of my favorites that will help you hide those messy phone cords and that would be great to give as gifts this Christmas, or anytime!  There are lots of great items under $50, under $100 and anything $49 and over ships free!

For Her:

For Him:

For Anyone: