The Beauty of Sustainability in Outdoor Home Decor
I always like to be intentional and responsible with every purchase that is brought into my home, and into my outdoor spaces.  Not only for my family's sake, but for the sake of the environment.  There are several definitions of sustainability out there but one I found that really resonated with me in a simple way was that it looks to protect our natural environment, human and ecological health, while driving innovation and not compromising our way of life at the same time (source).
*This post was sponsored by Pottery Barn, a brand I love, however all images, thoughts and opinions are 100% my own.  This post also contains affiliate links…please find my full disclosure policy here.
The afore mentioned definition of sustainability is not only important for the protection of the health and welfare of the environment and humans, but it's important because it helps to keep the economies of the world moving forward without compromise, and in a responsible way which I personally really love!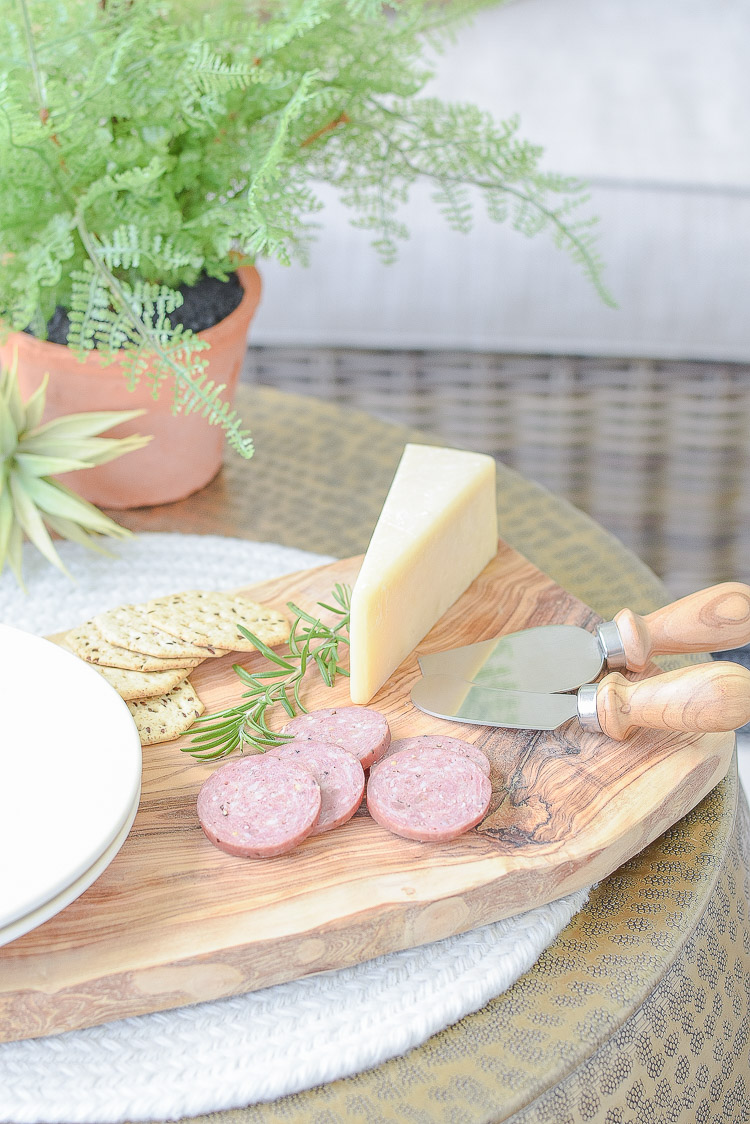 I have several sustainably sourced items in my home that employ not only responsible decorating but that are also beautiful and functional.  So, when Pottery Barn asked to work on this post with me about their sustainable outdoor items, the idea couldn't have been more fitting.  After all, most of the items I own that fall into the sustainability category are from Pottery Barn.
One of the things we love to do as a family during the summer months (weather permitting) is to sit outside in our cozy outdoor space with yes, you guessed it, snacks!  I love, love, love this rustic cheese board made from sustainably sourced olive wood.  The grain is beautiful, it's heavy, and of course it's functional for food and to use as kitchen decor, #bonus!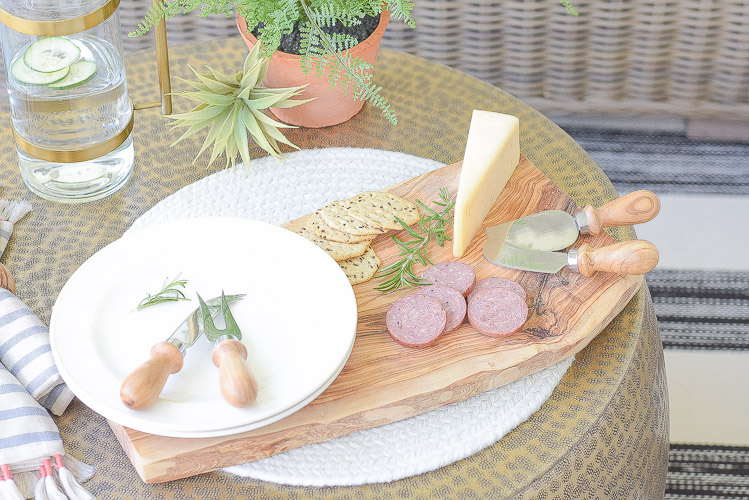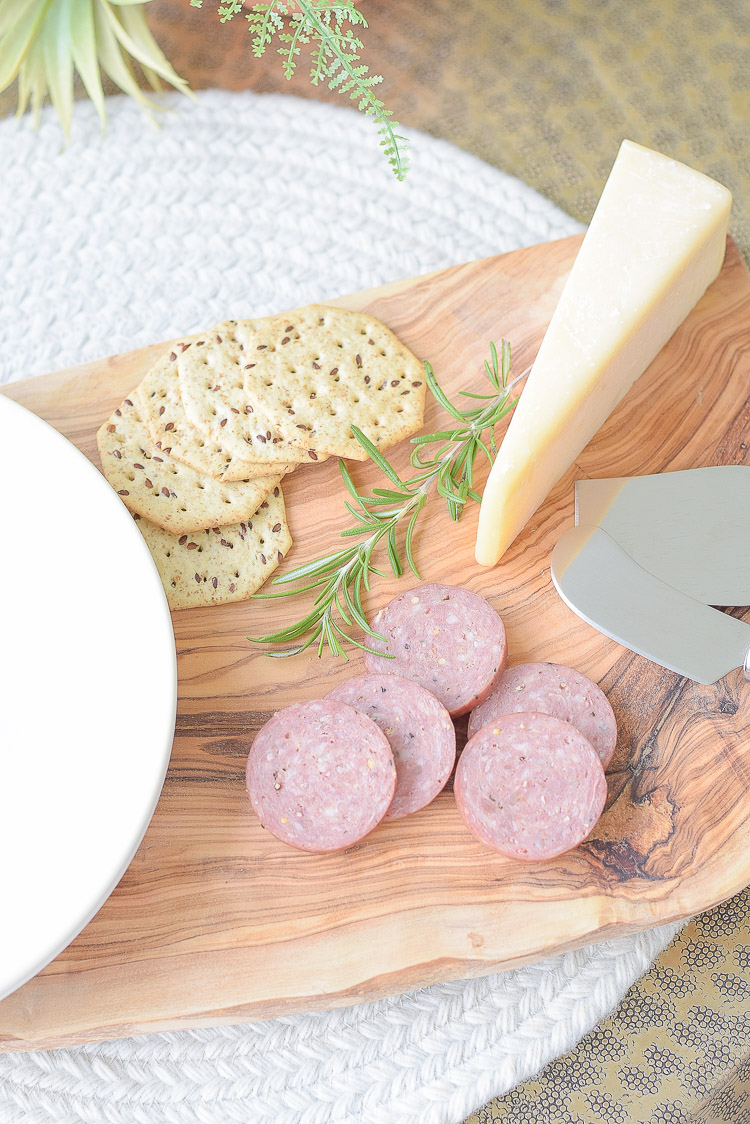 The olive wood cheese knives are equally beautiful and make a beautiful addition to my cheese board.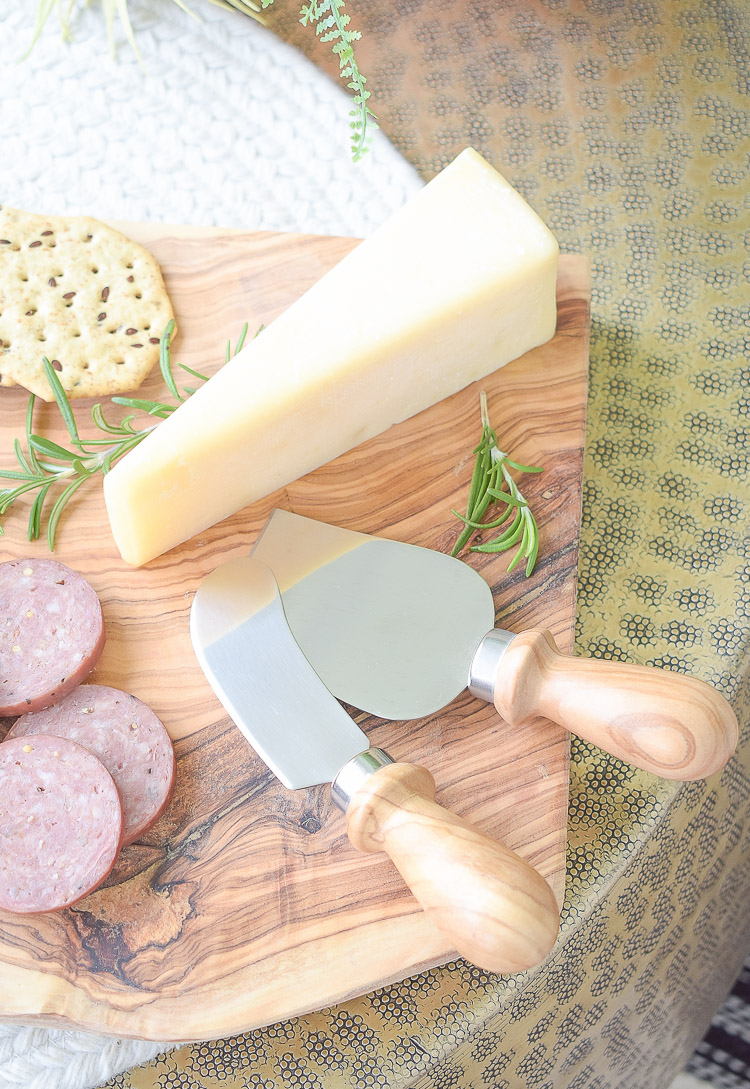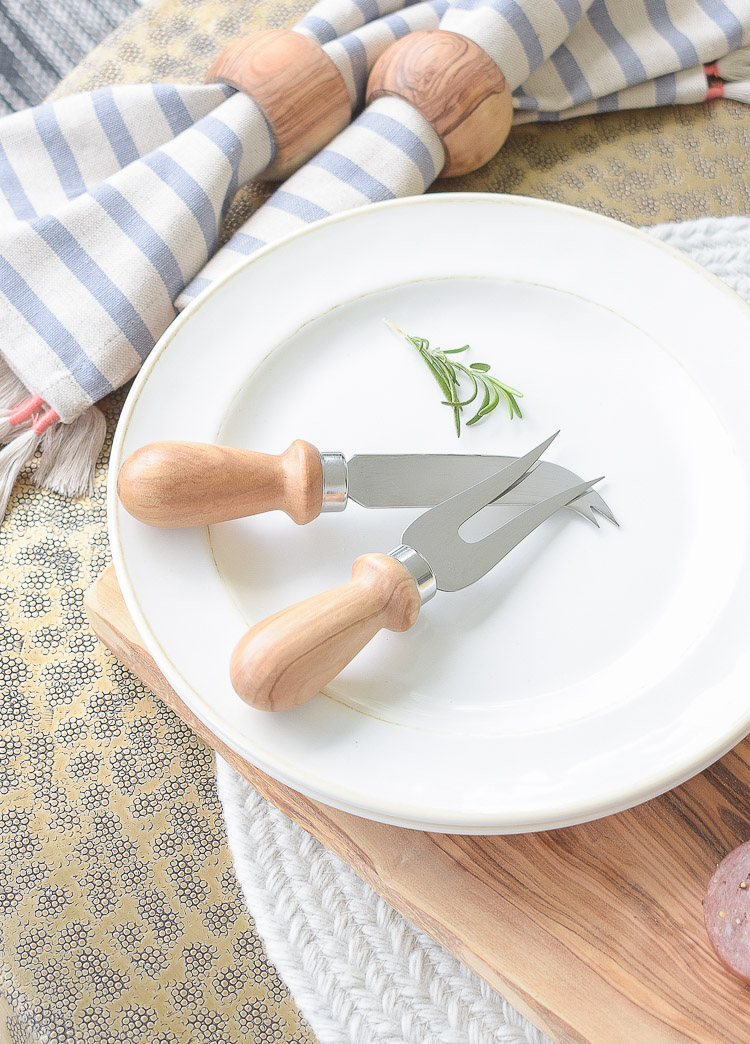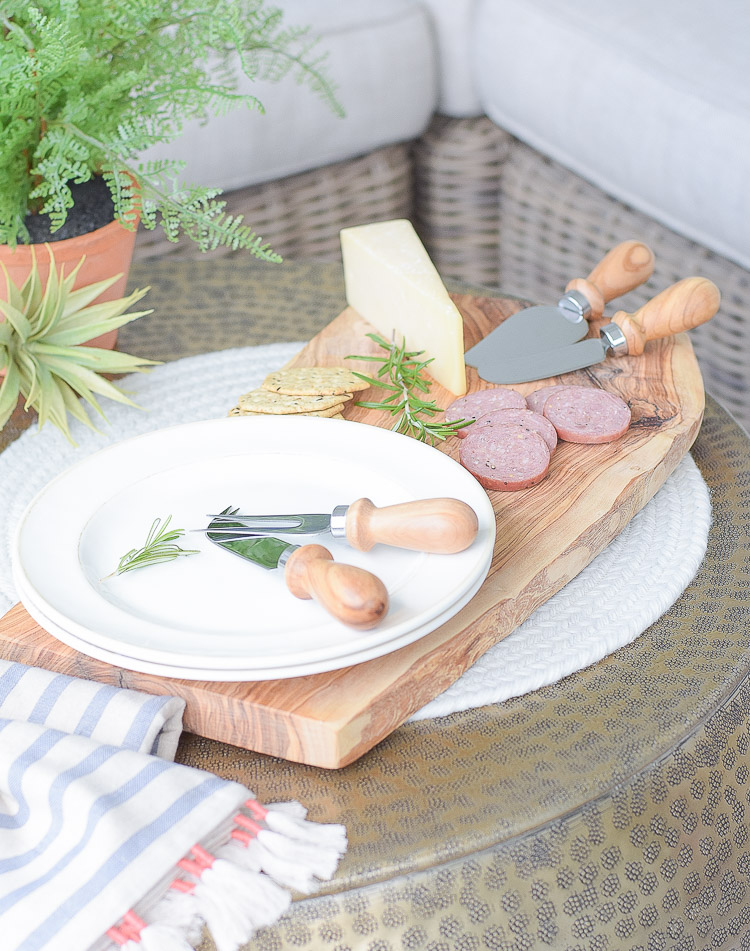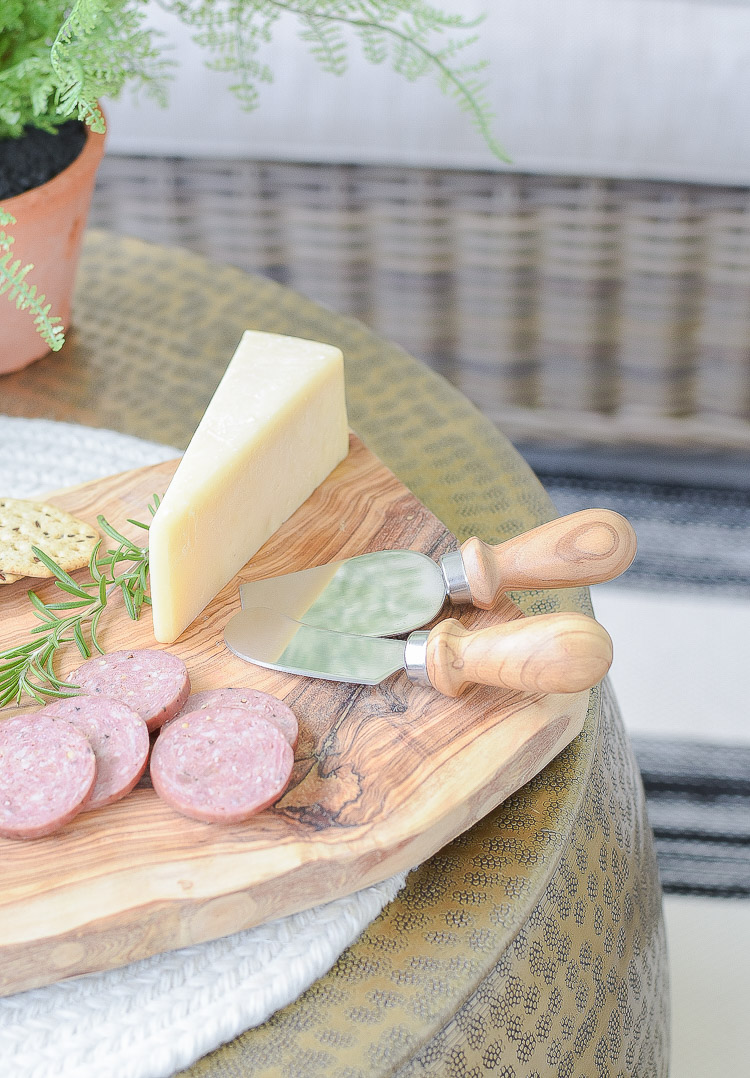 You will notice on Pottery Barn's website a lot of items that are FSC Certified.  This acronym stands for Forest Stewardship Council and is a nonprofit that promotes conservation of forests, protection of biodiversity and commitment to social responsibility, and is the gold standard around the world for sustainable forest management.  You can find the source for this and read more about Pottery Barn's Sustainability initiative here on their website.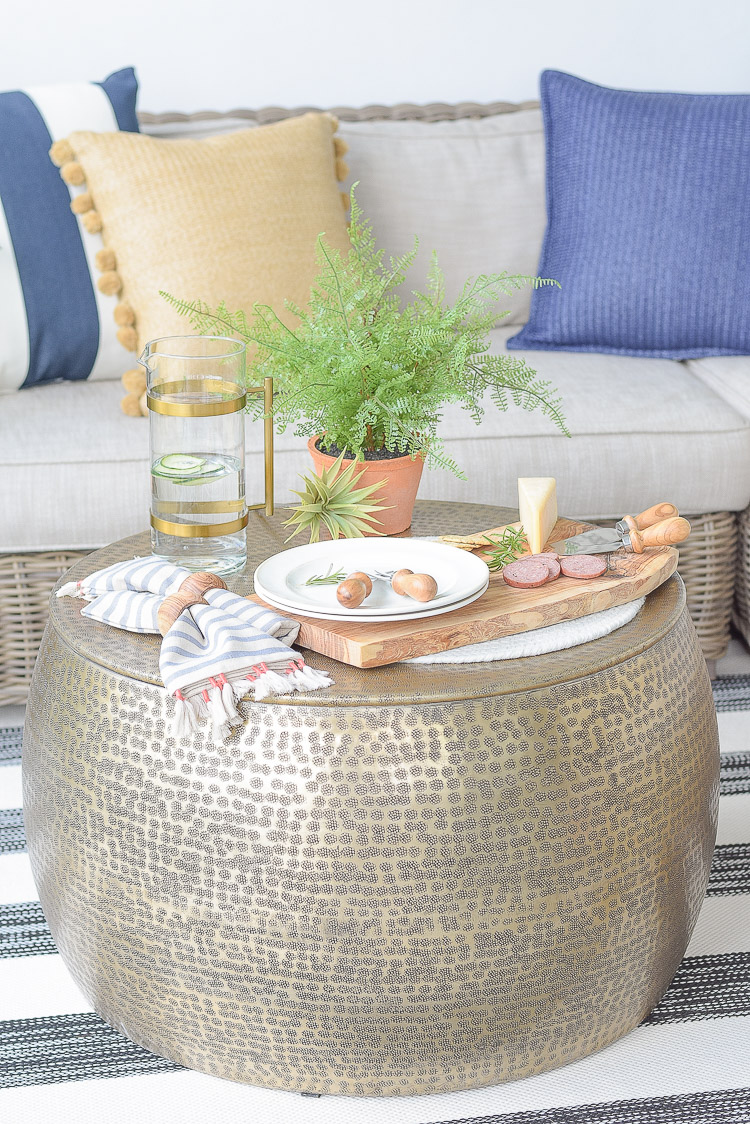 And who knew sustainability could be so beautiful?!?  The very moment I saw these striped tassel napkins I knew I "needed" them.  And then to find they were responsibly sourced made them even better.  I've topped them off with my olive wood napkin rings and absolutely love the combination!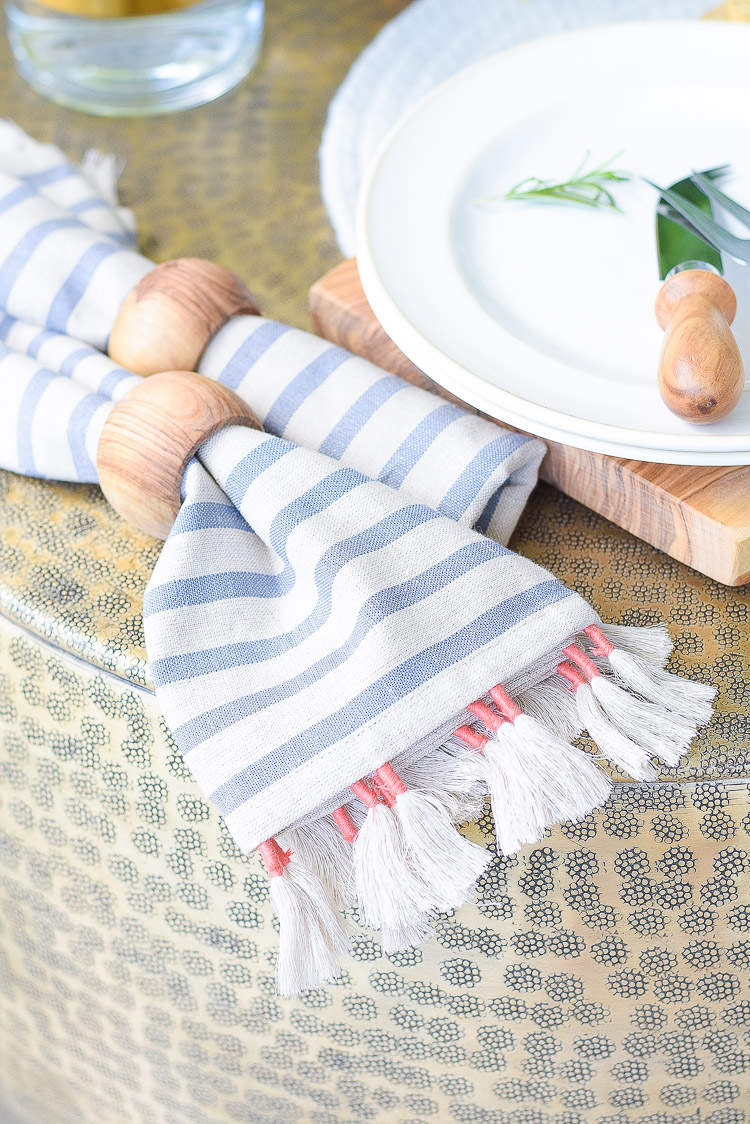 Of course some of these items are sustainable indoor/outdoor products but that is the beauty of them as well I feel!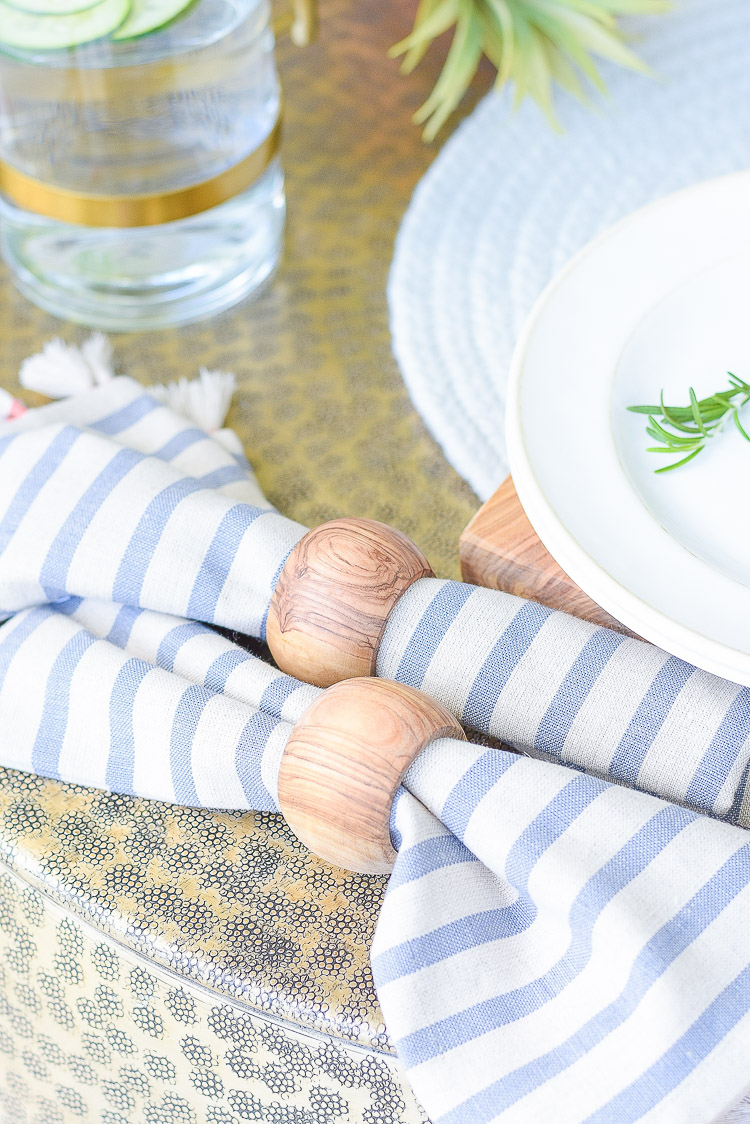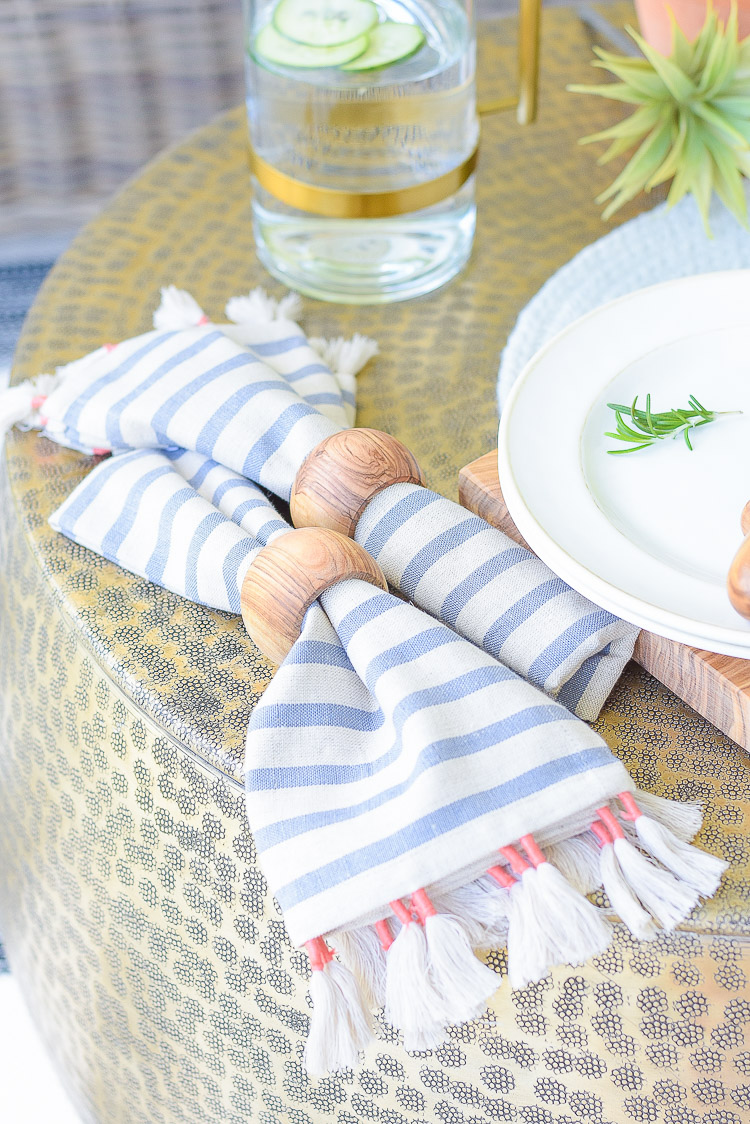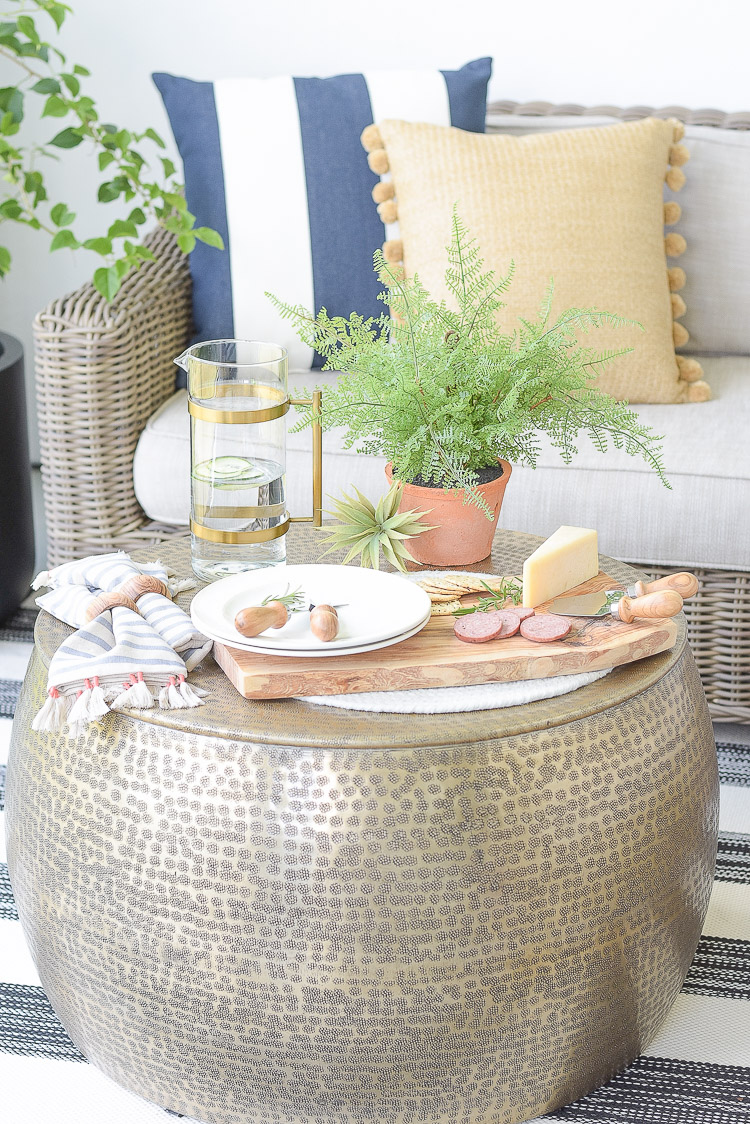 The Bleecker pitcher has been a favorite staple in my home for a while.  I love it so much that when I broke mine a while back I immediately went out and purchased a new one.  Of course it's perfect for beverages but I also often use it as a vessel for flowers.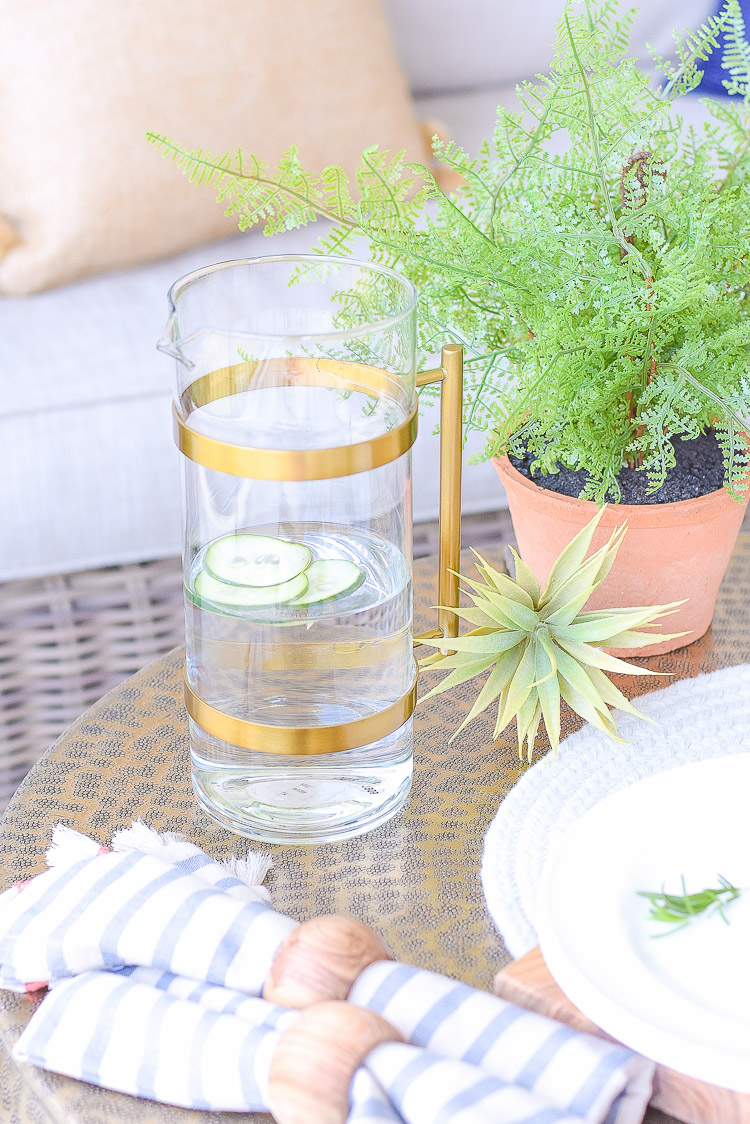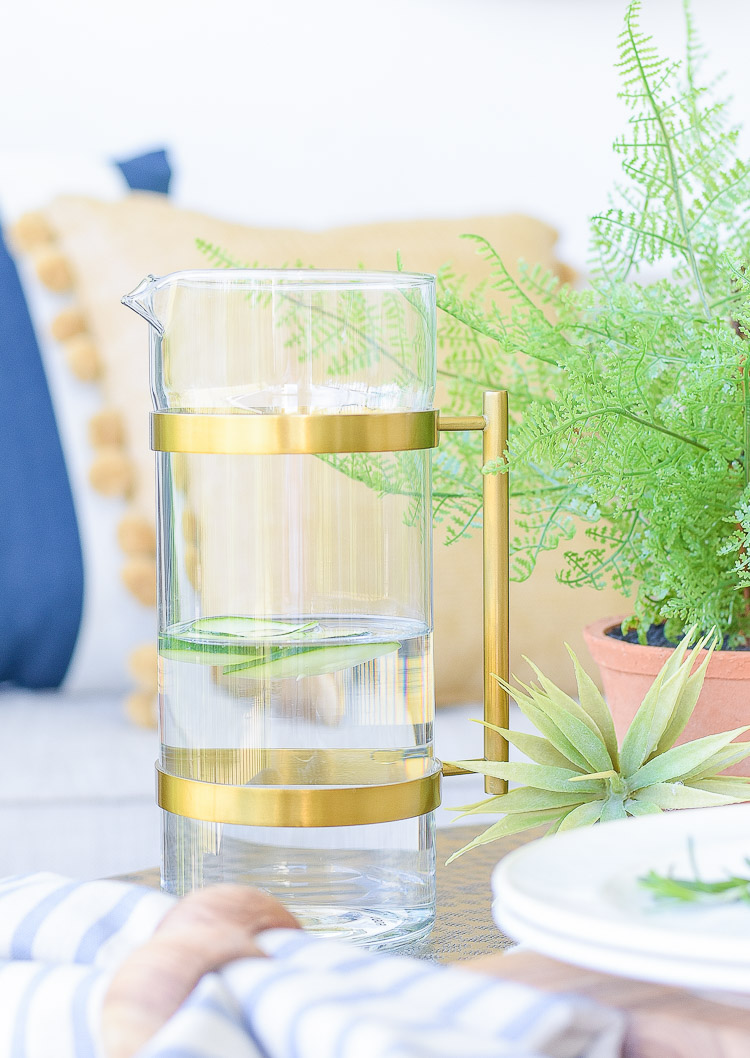 You  know I always love switching my pillows up for a new season (and sometimes multiple times within a season) so when I found these pillows in Pottery Barn's sustainability collection I knew they were perfect.  The stripe is a classic and I love that the pom pom pillow is made from high-quality, recycled polyester yarns made from 100% recycled materials.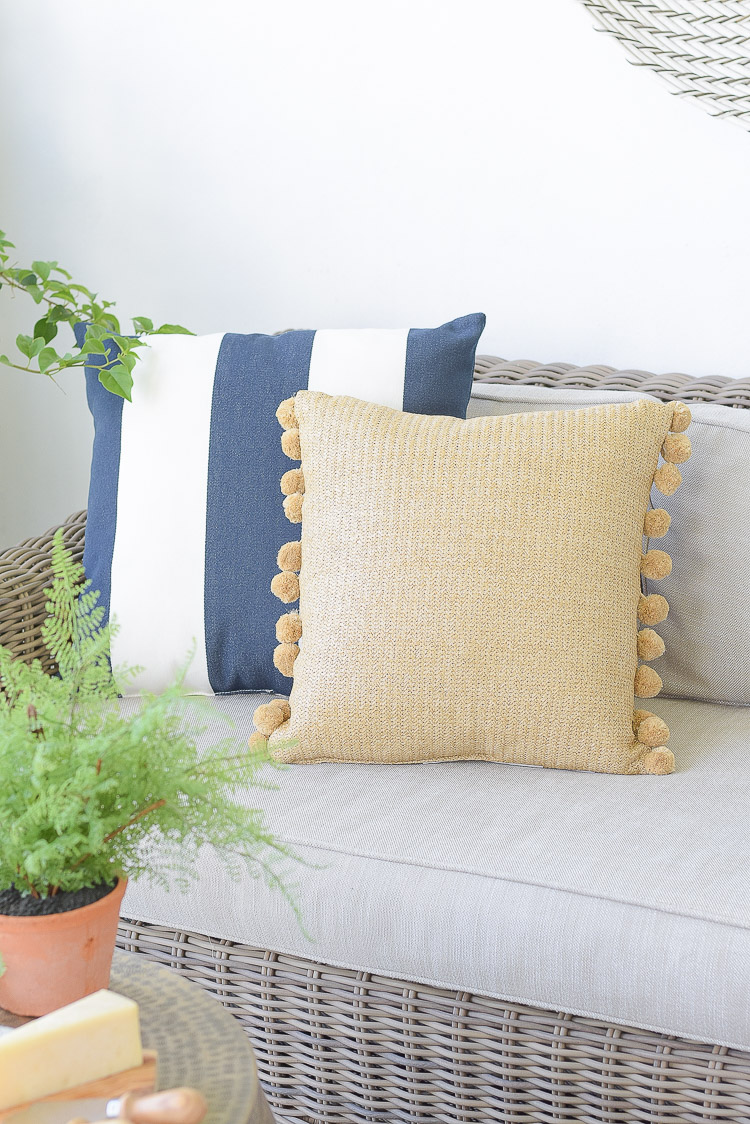 The navy outdoor pillow on the far right is constructed the same way as the pom pom pillow. The colors are vibrant and the texture is great so I love that they are nice enough to bring inside after the summer is over.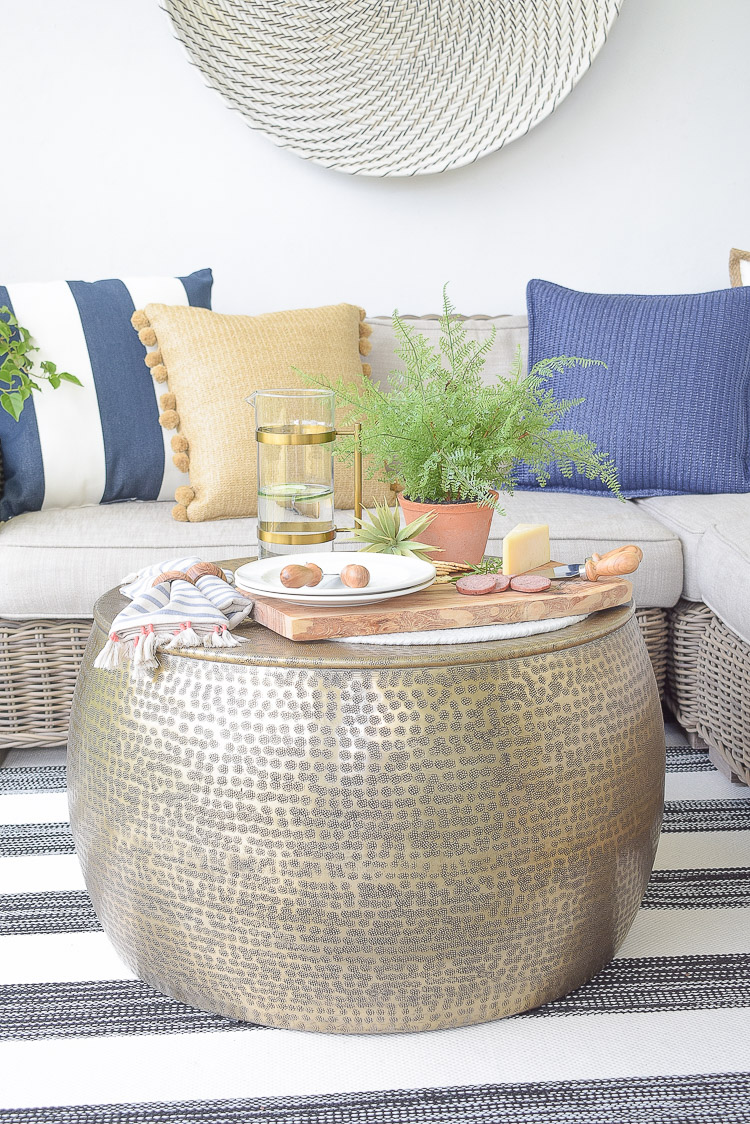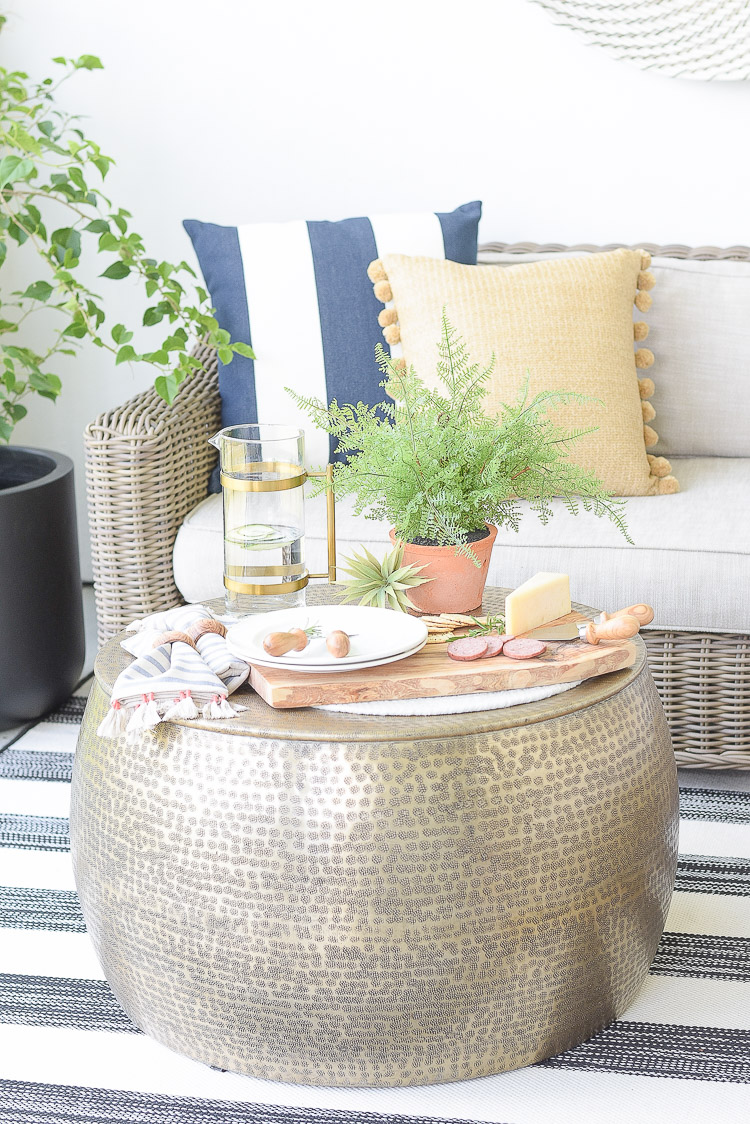 And last but not least is that I found after recently updating this space we really needed a coffee table in our outdoor space that was a bit larger.  I have had my eye on this gold hammered coffee table for quite some time and knew it was the one for this spot.  And, I will move it inside to my living room during the cooler months to give that space a warmer vibe for fall and winter.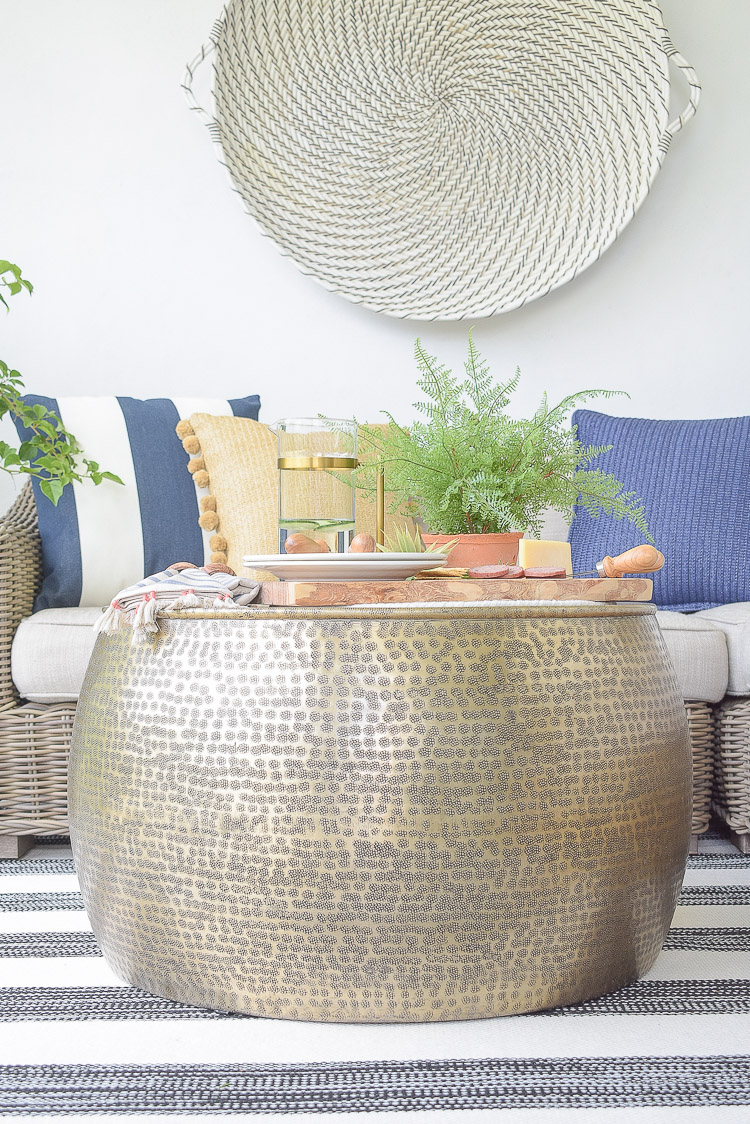 It's truly so beautiful and versatile too!  I love that it's hollow underneath which makes it easy to move around (a blogger's dream, haha!) and, that I can store stuff underneath it that I don't use very often.
I also really love the globally inspired pattern, in addition to it being a sustainably sourced outdoor piece.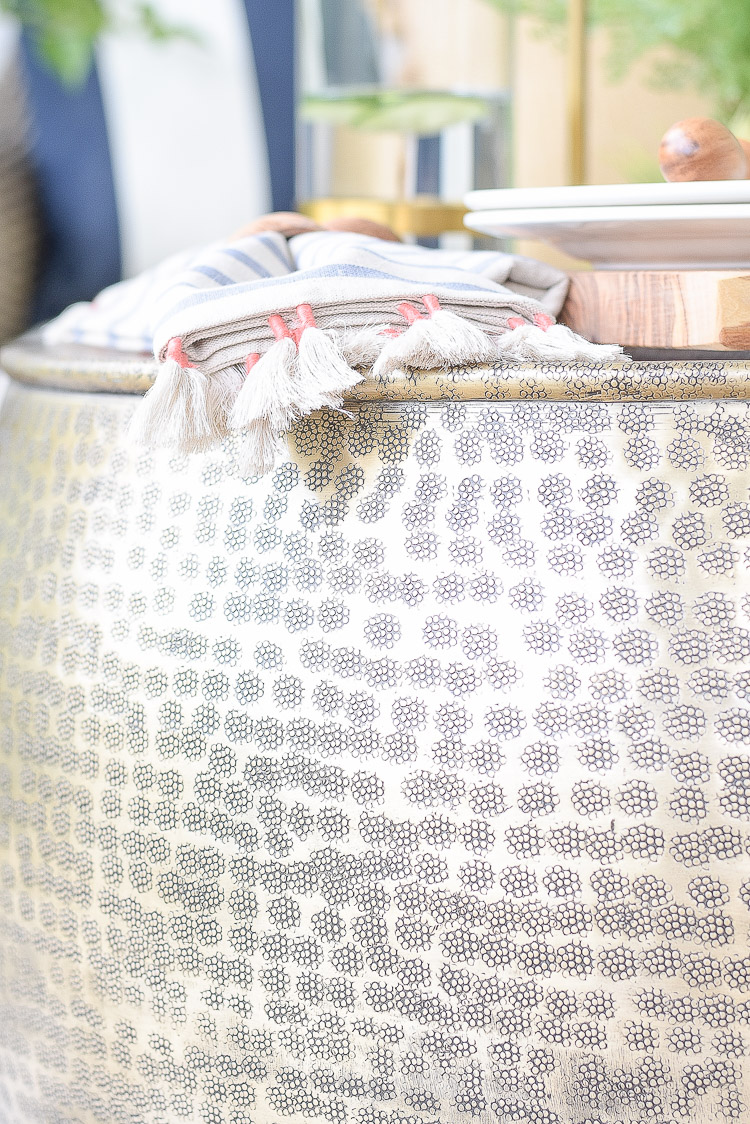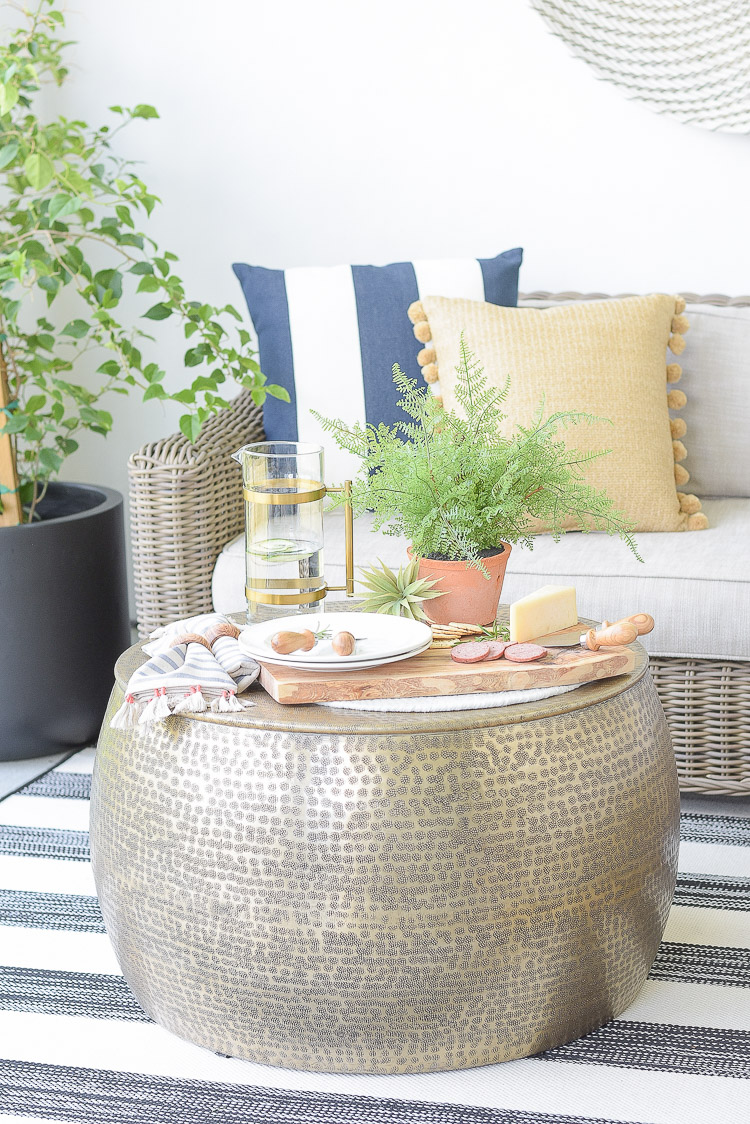 In today's modern home making responsible choices by using sustainable pieces in your home decor (inside and out)  is not only smart for the well being of your family, home, and the planet, but it can be a beautiful choice as well!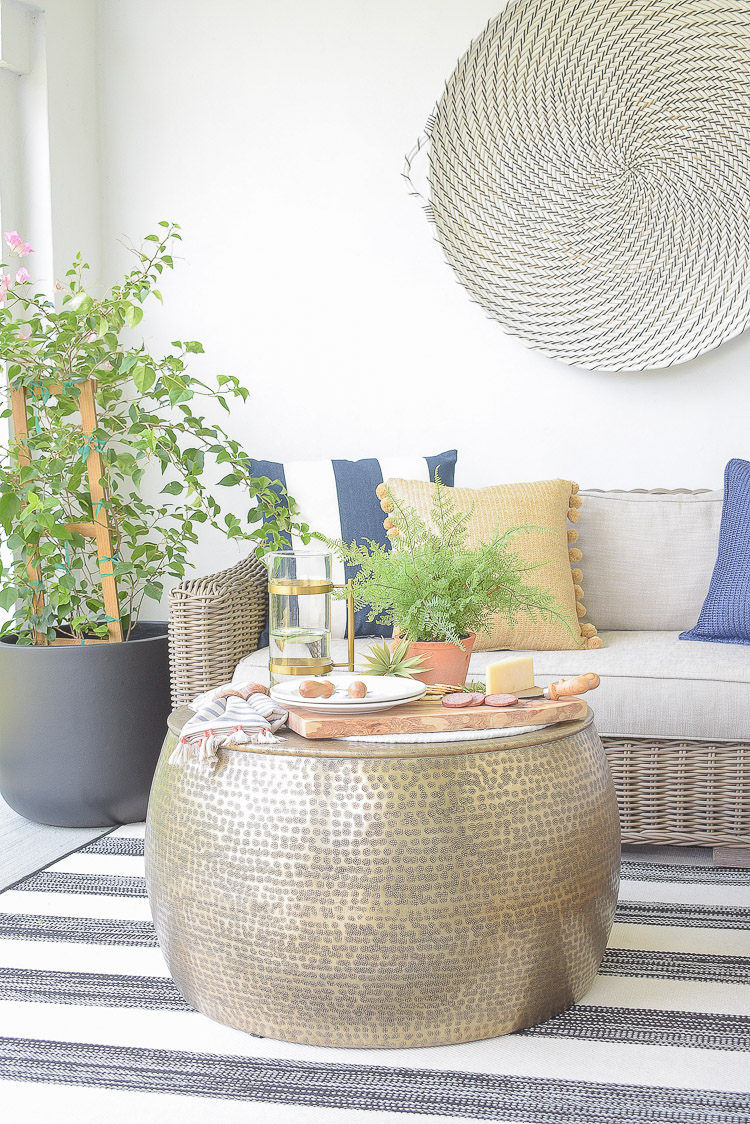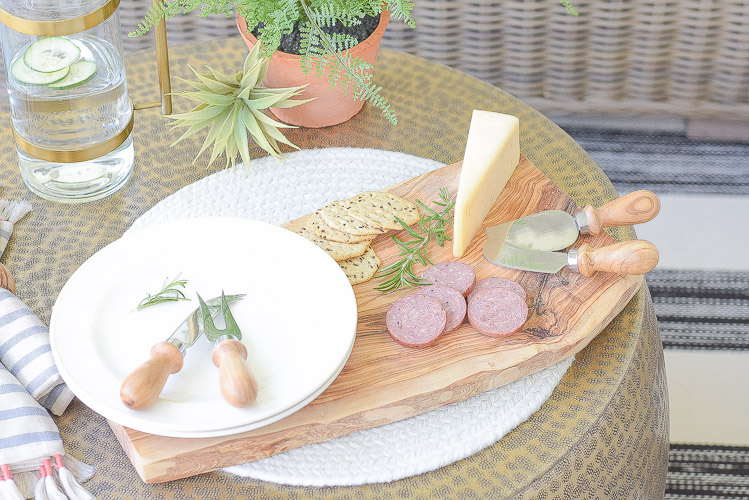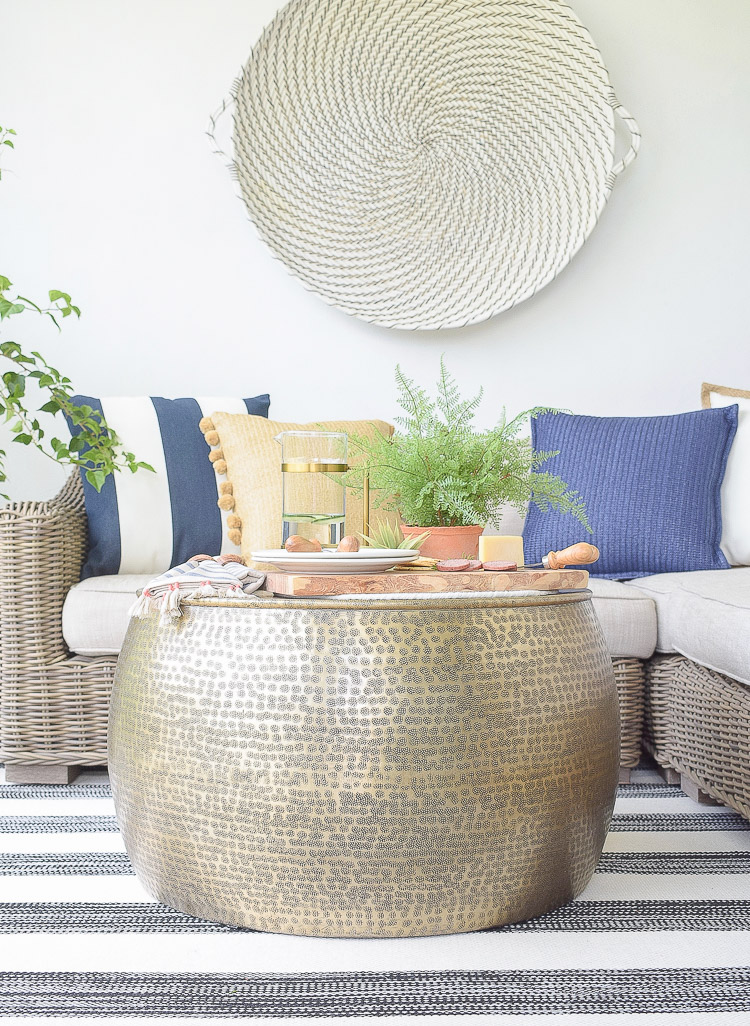 Here also are a couple of other items inside my home that are sustainably sourced from Pottery Barn.  I recently purchased this round jute rug for my dining room redo and couldn't love it more.  Mine is the 8′ round in the sand color.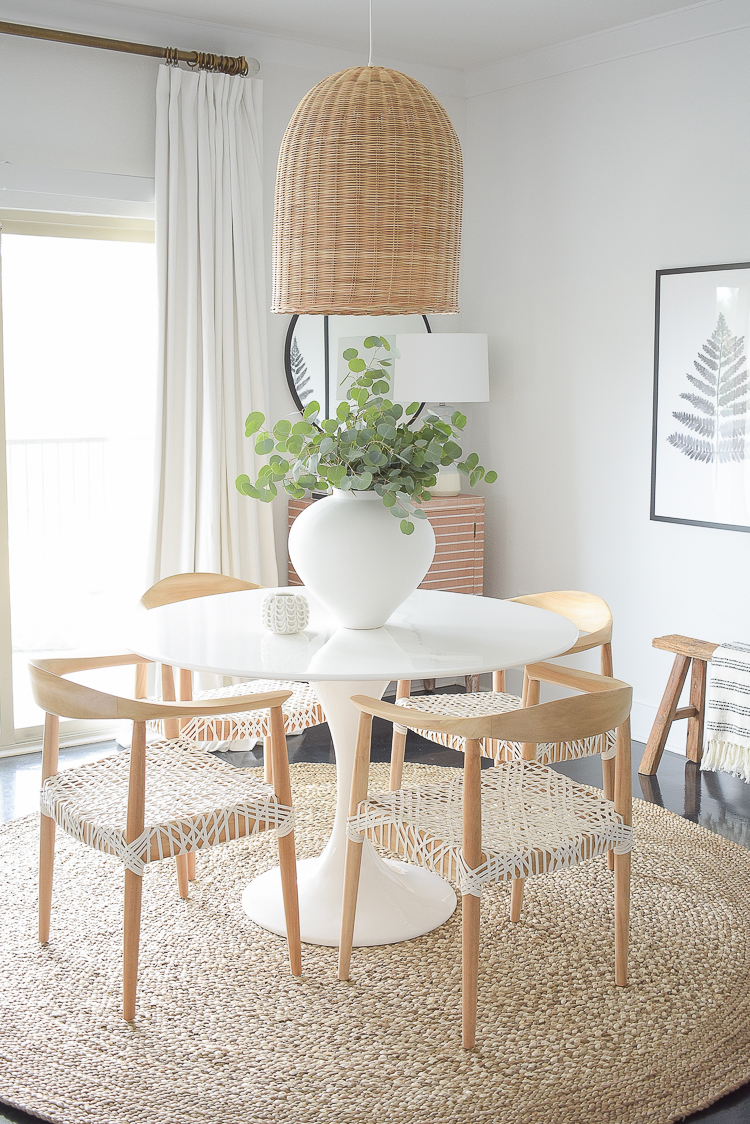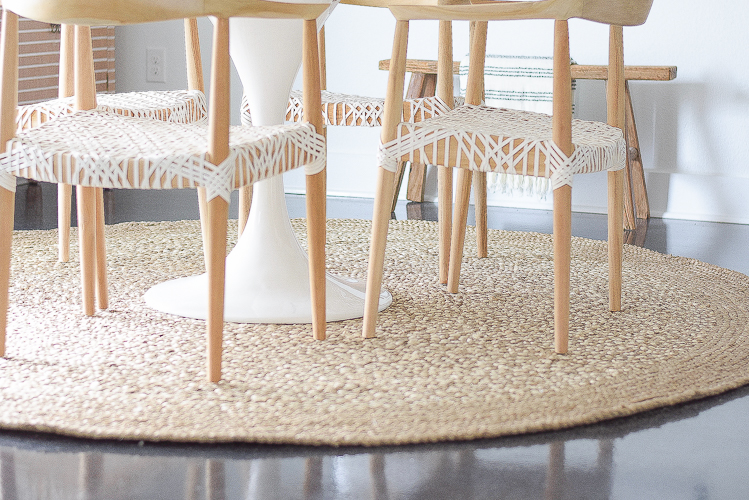 I also adore this basket and move it all about the house for different things.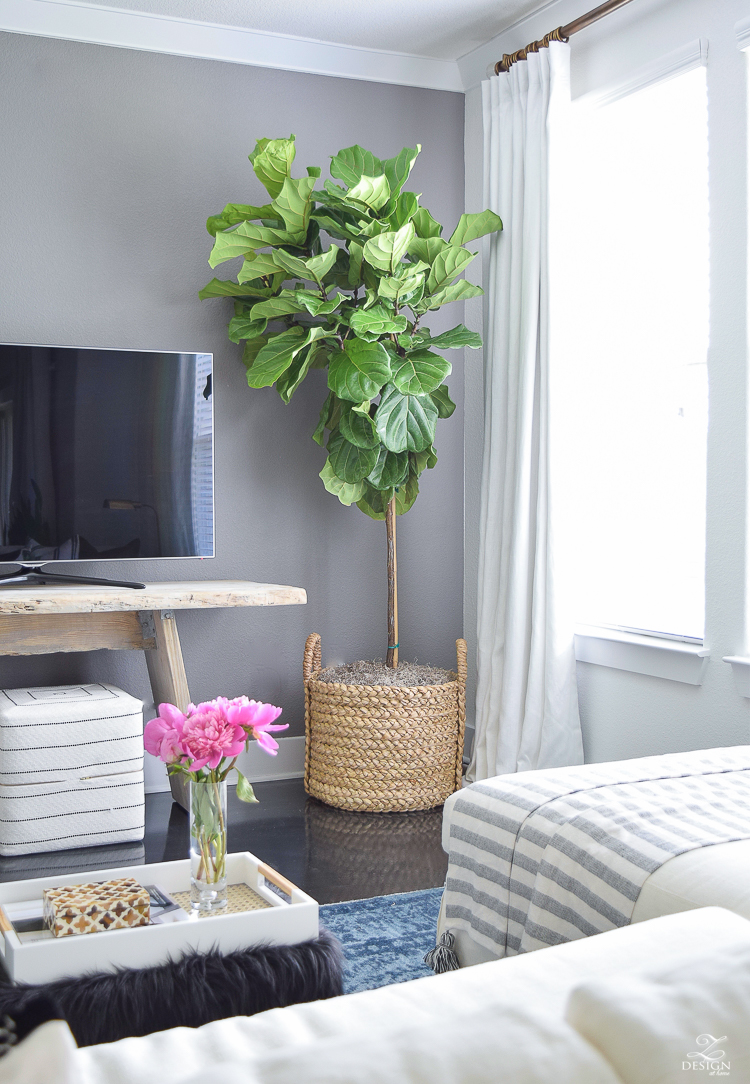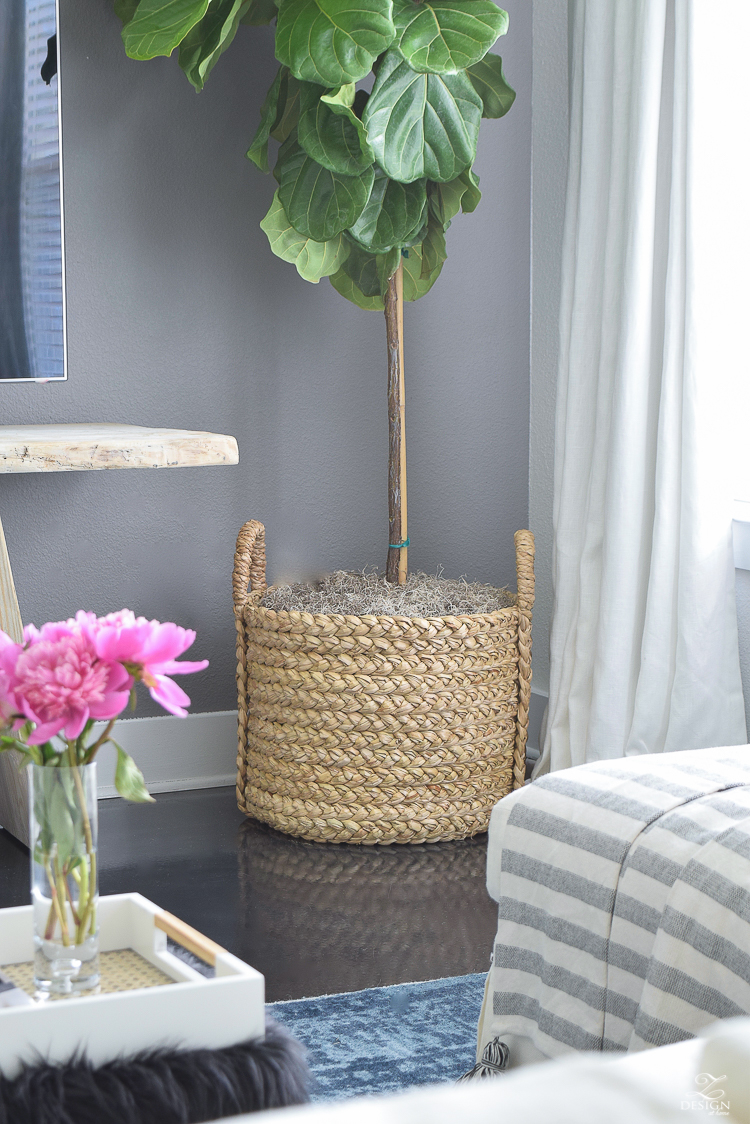 Check out some of my other favorite sustainably sourced items from Pottery Barn so that you too can discover the beauty of sustainability in indoor and outdoor home decor.
The Beauty of Sustainability in Outdoor Home Decor