World Market Pre-Black Friday Sale – My Picks
This always seems to be one of the best times of the year to shop for home decor sales and of course, gifts!  And, you all probably know by now that World Market is one of my favorite brands which means I had to pop in and share some of my favorite pre-Black Friday sale picks with you for one of their best sales of the year!
This post was sponsored by World Market, a brand I love.  All opinions, thoughts, product selections and images however are 100% my own.  Affiliate links used.  Please find my full disclosure policy here.
If you are gift shopping now is the time to pick up some great gifts at 20% off + free shipping on $75+.  Or, if you are getting your home ready for the holidays either for entertaining, decorating, getting your guest room ready for company, and more you have come to the right place with 40% off furniture + free shipping on $75+.  So many great sales in one great place – I couldn't love it more!!
SALE DETAILS:  This is a member-exclusive early black Friday sale only and you must be logged into your World Market account and/or create one if you do not yet have one.  You can create one or login HERE.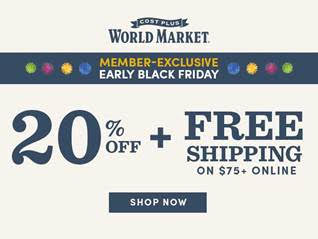 Before I share my full round up of favorites at the bottom of this post I first want to share a few of my recent home favorites with you from World Market.  I always love everything I find at World Market and still love each and every one of these pieces.
I'm still so in love with this coffee table!  I love that it's black but also that the top is a removable tray – perfect for the holidays coming up, right?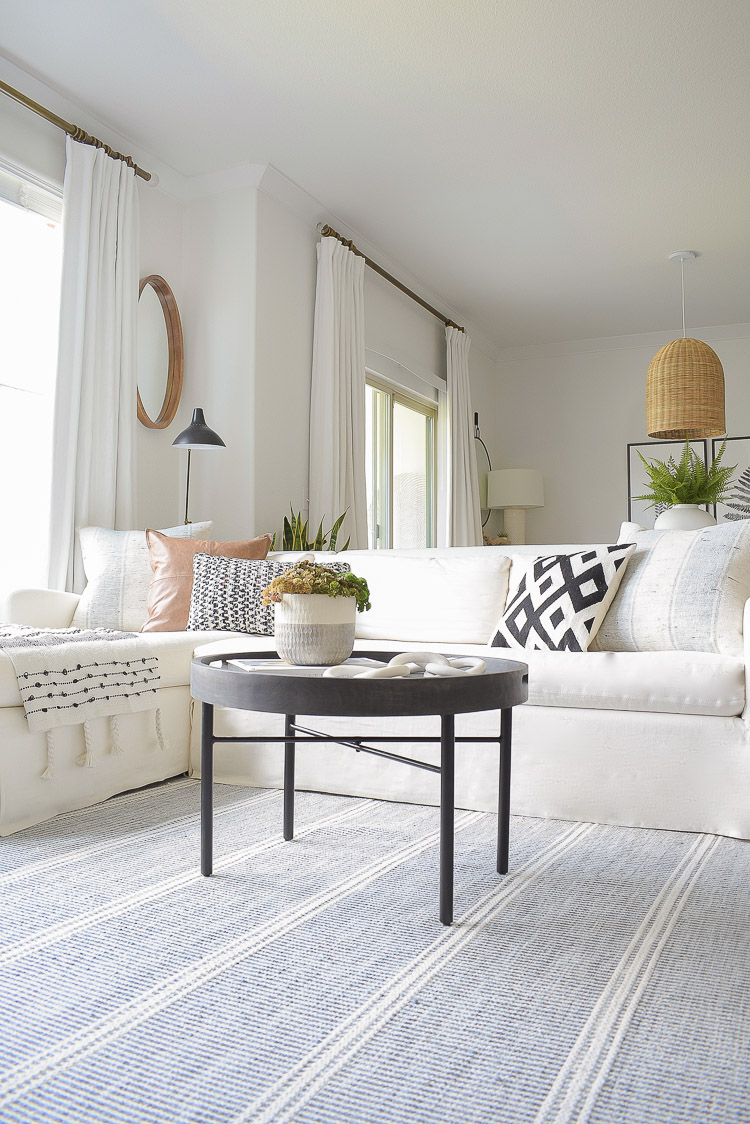 Here is a better shot of the top.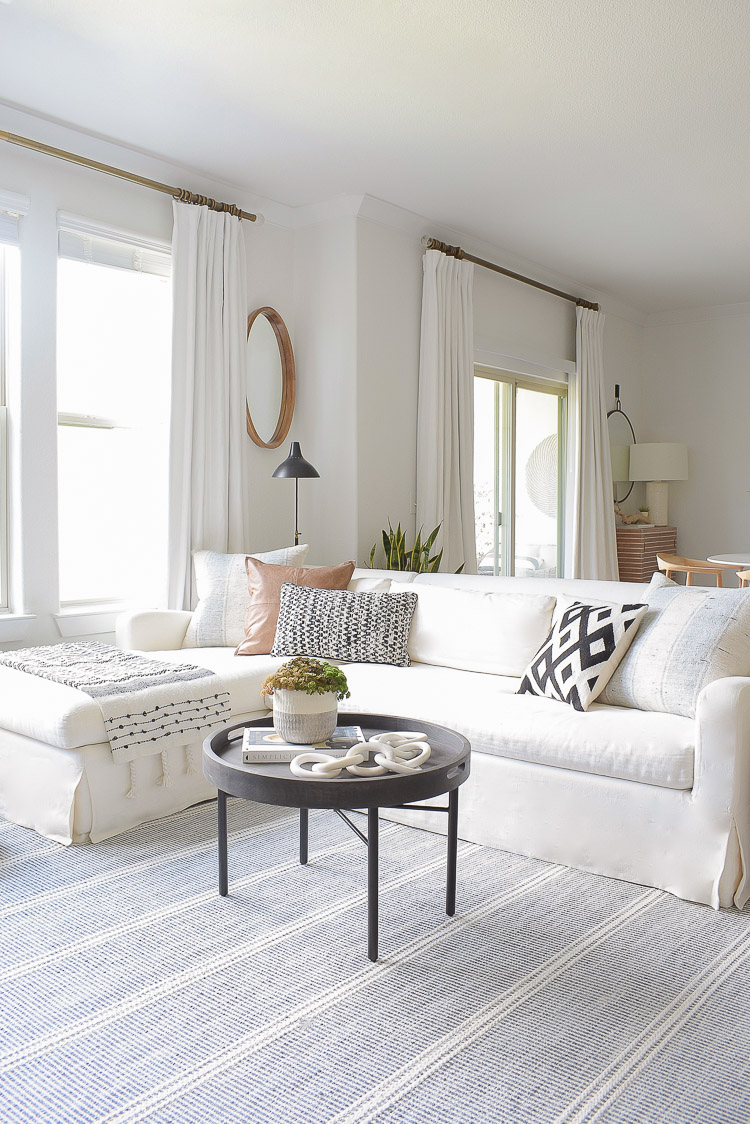 Also really love this gray and white two-tone pot with faux succulents.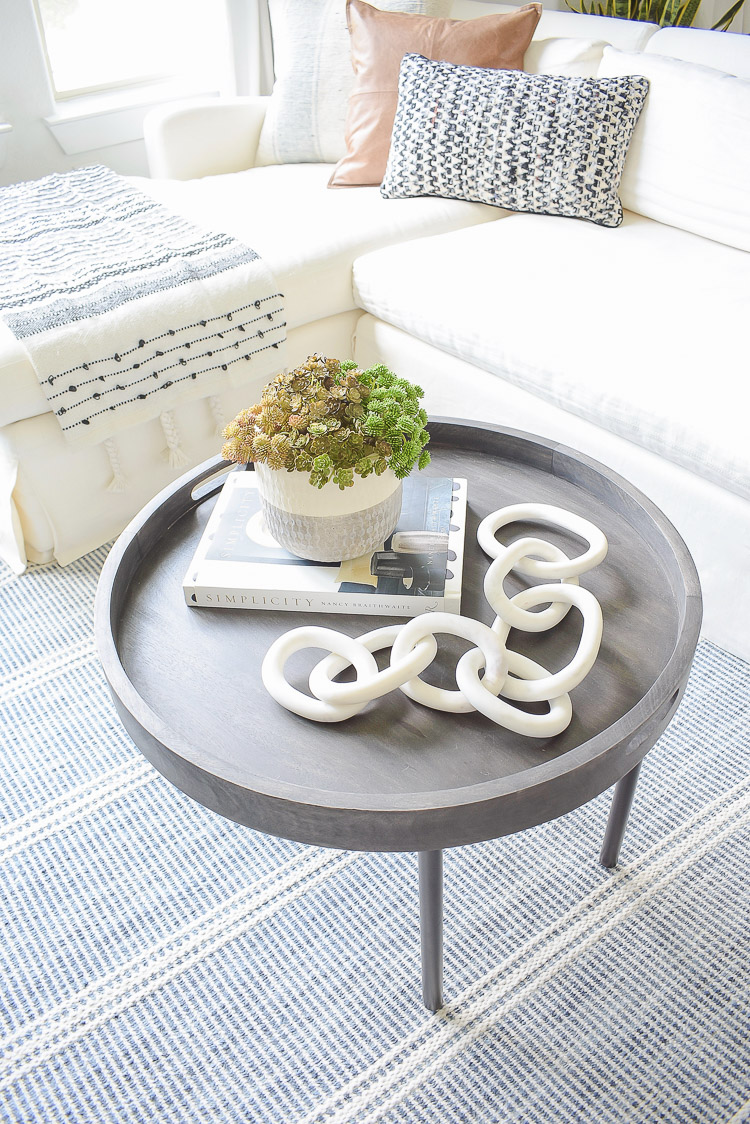 And I also really, really love this oval mirror.  It also comes in a round version, here.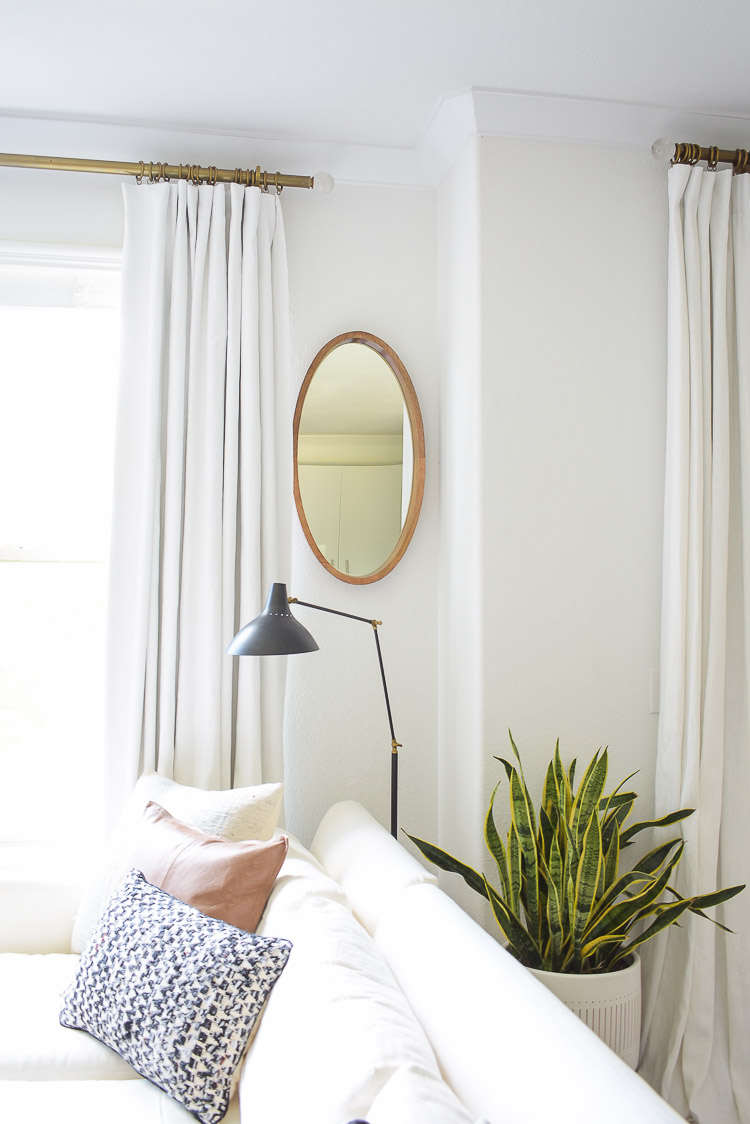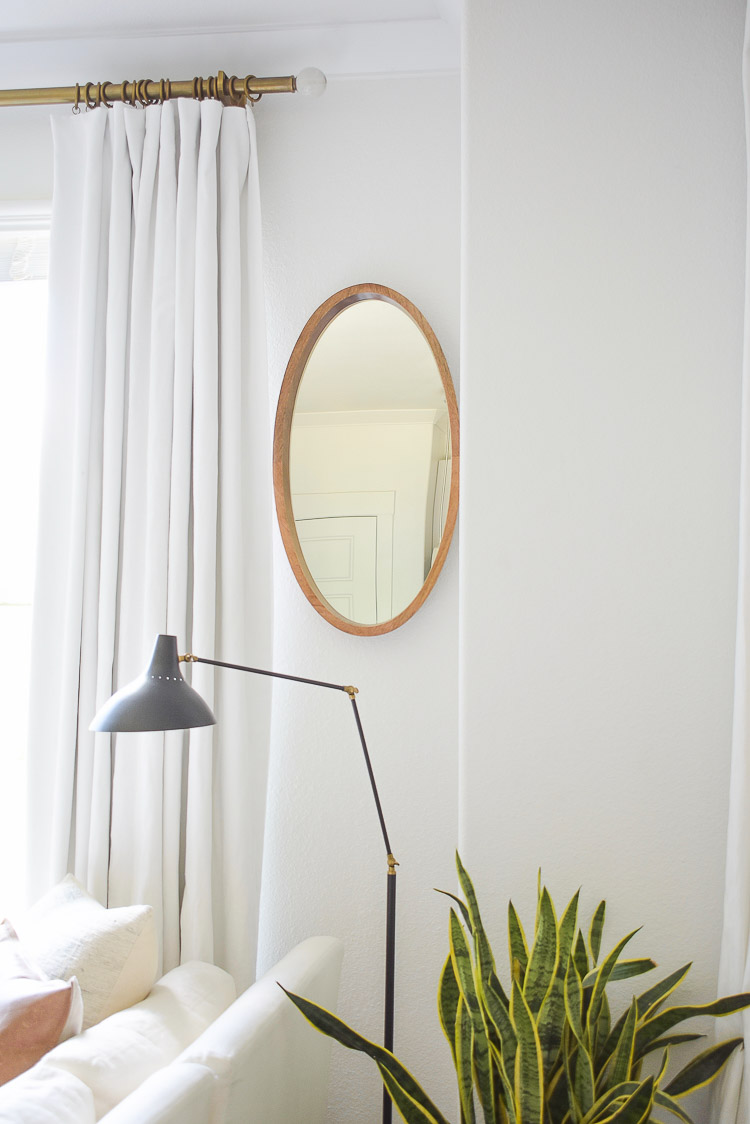 These macrame baskets are the cutest and come in two shapes/sizes.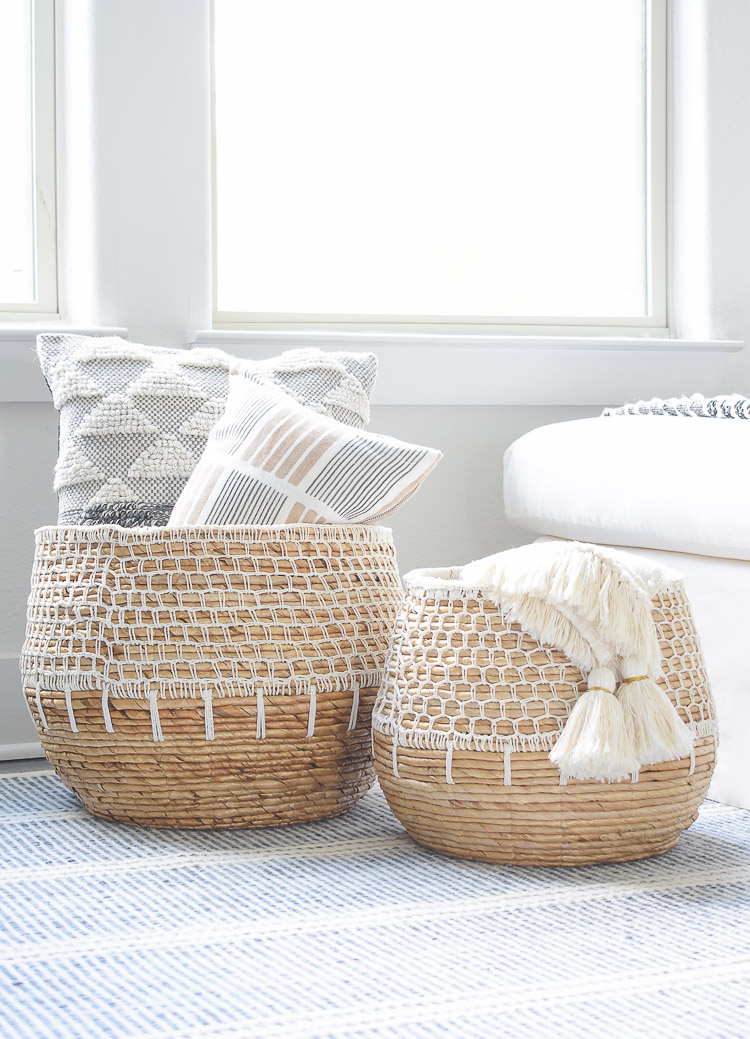 Couldn't love this leather pillow and the black and white textured one as well – both great for cooler weather decorating.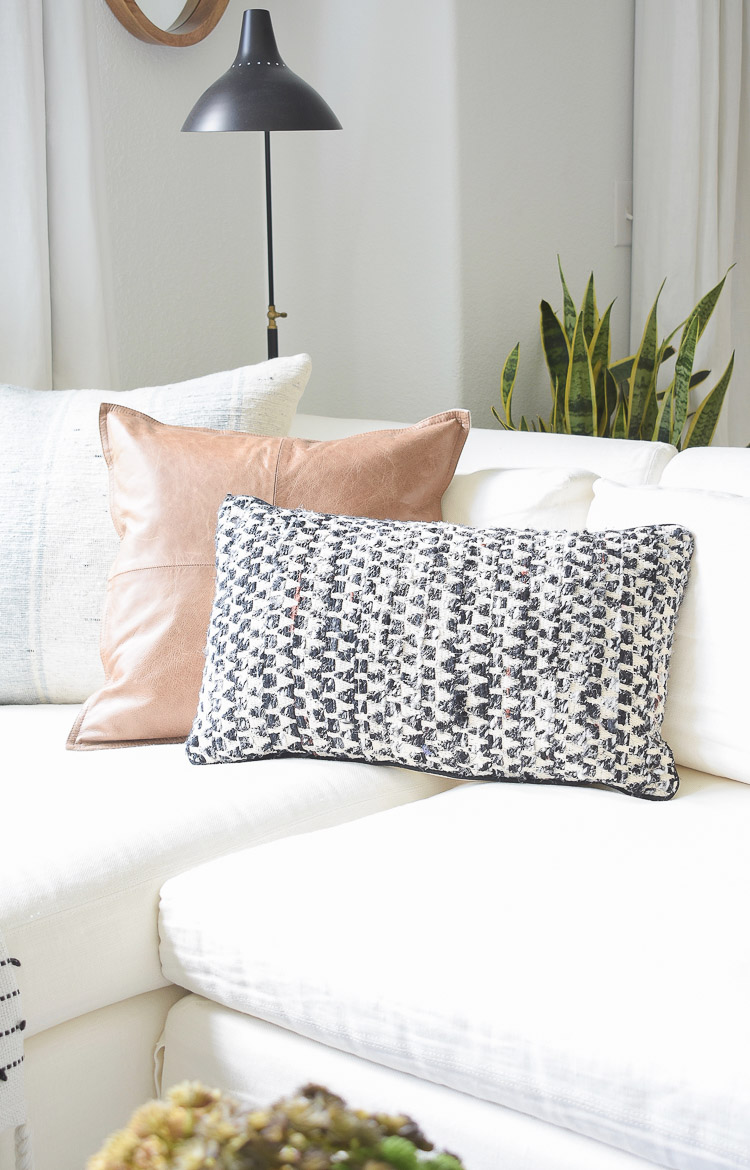 And, to say I'm still obsessed with this tassel, fringe stool is an understatement!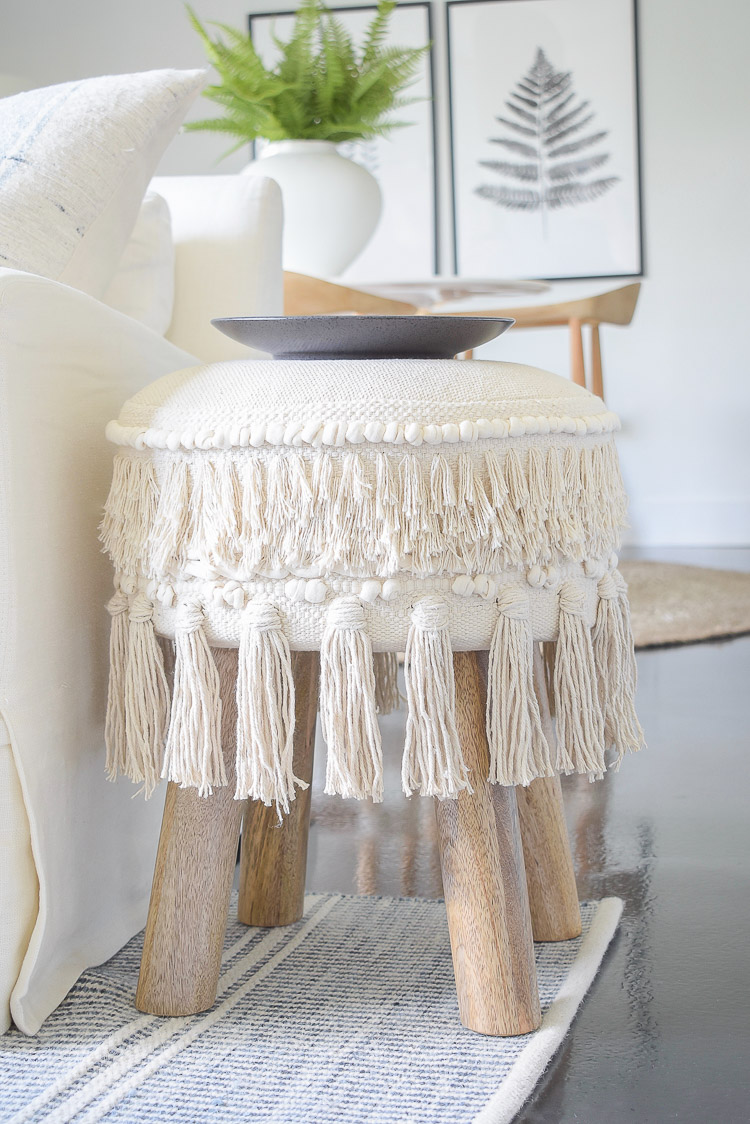 From last summer and this fall, I'm still crushing on these pots that come in a few colors.  I have them in gray and black.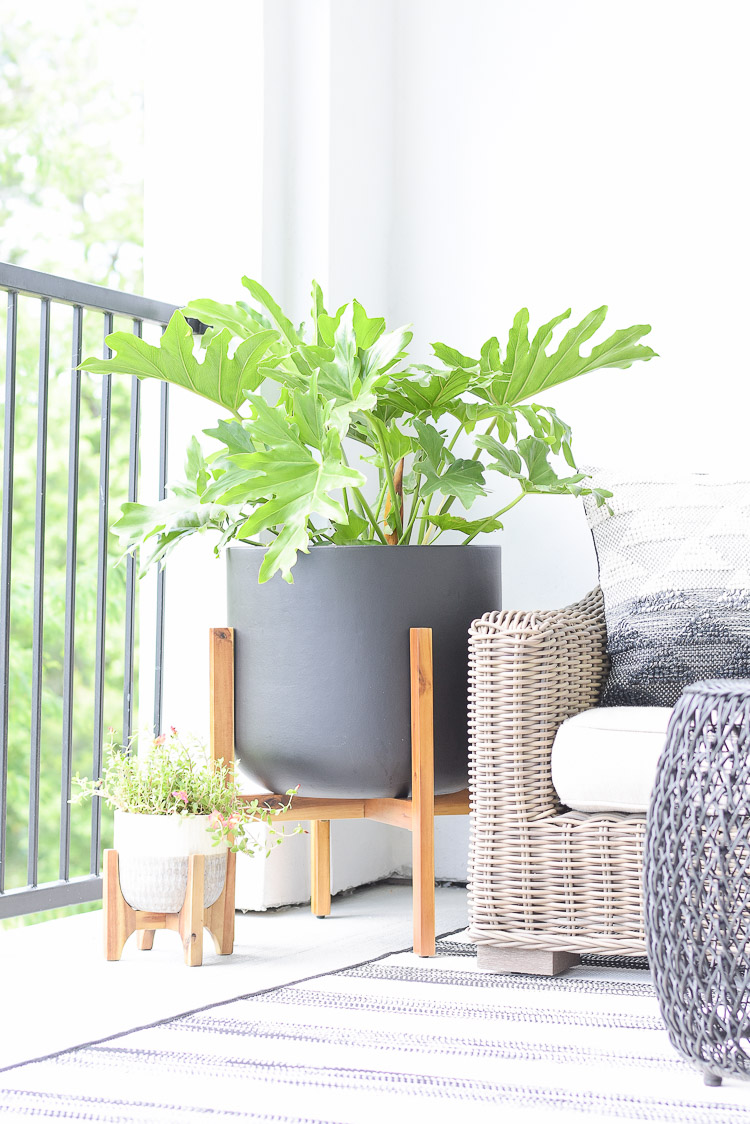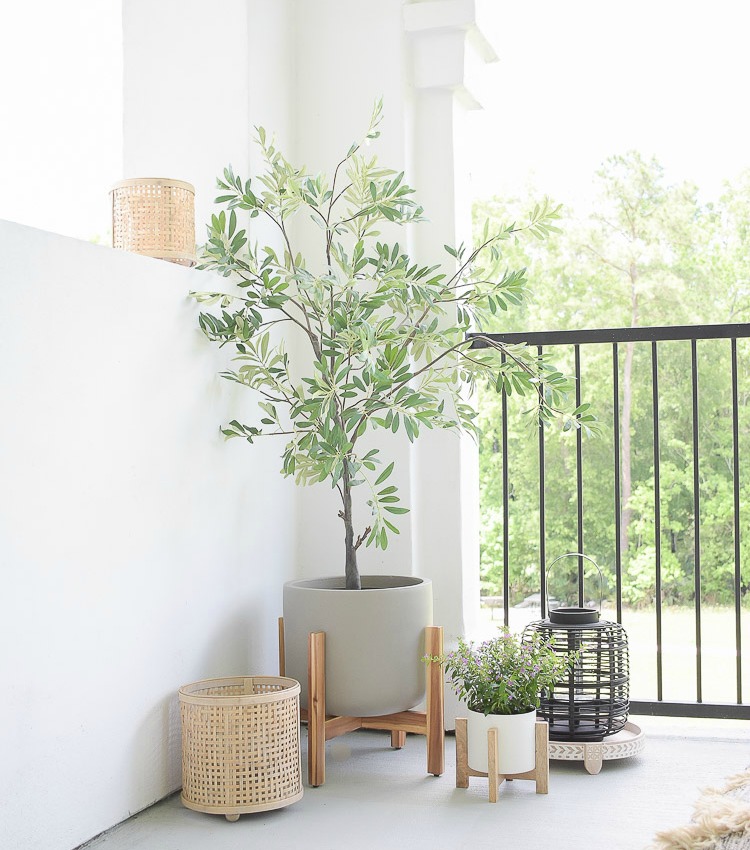 This beautiful wooden tray is a staple around my home as well and I still couldn't love it more!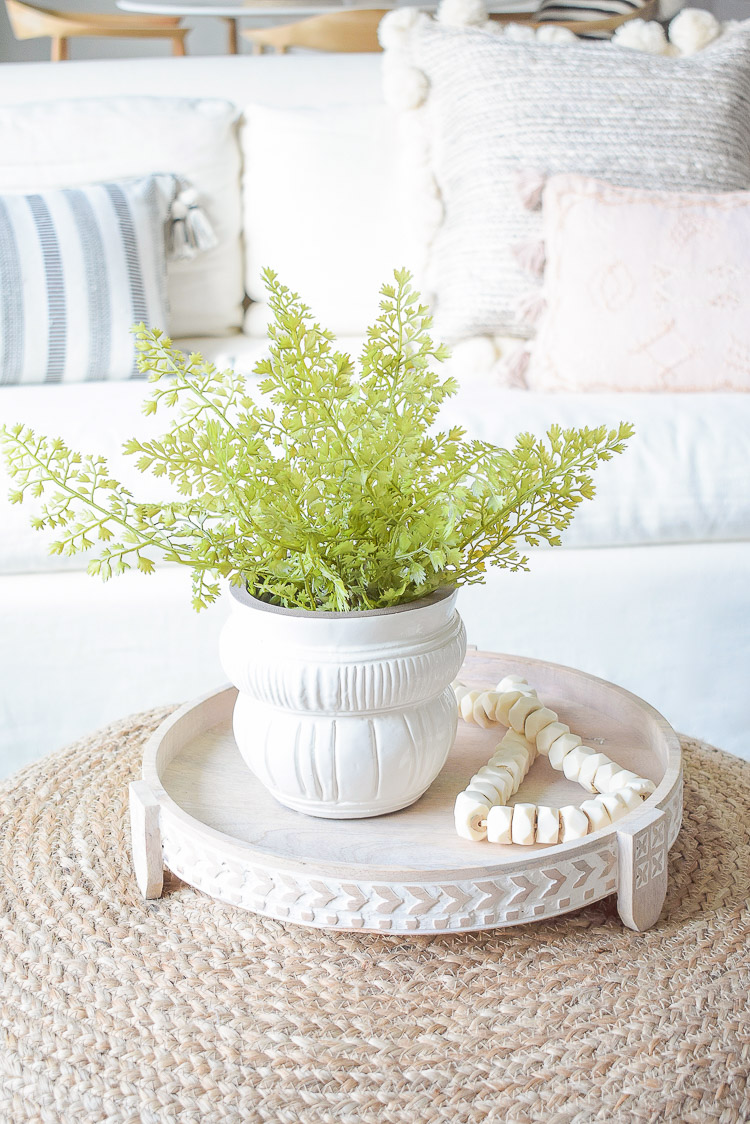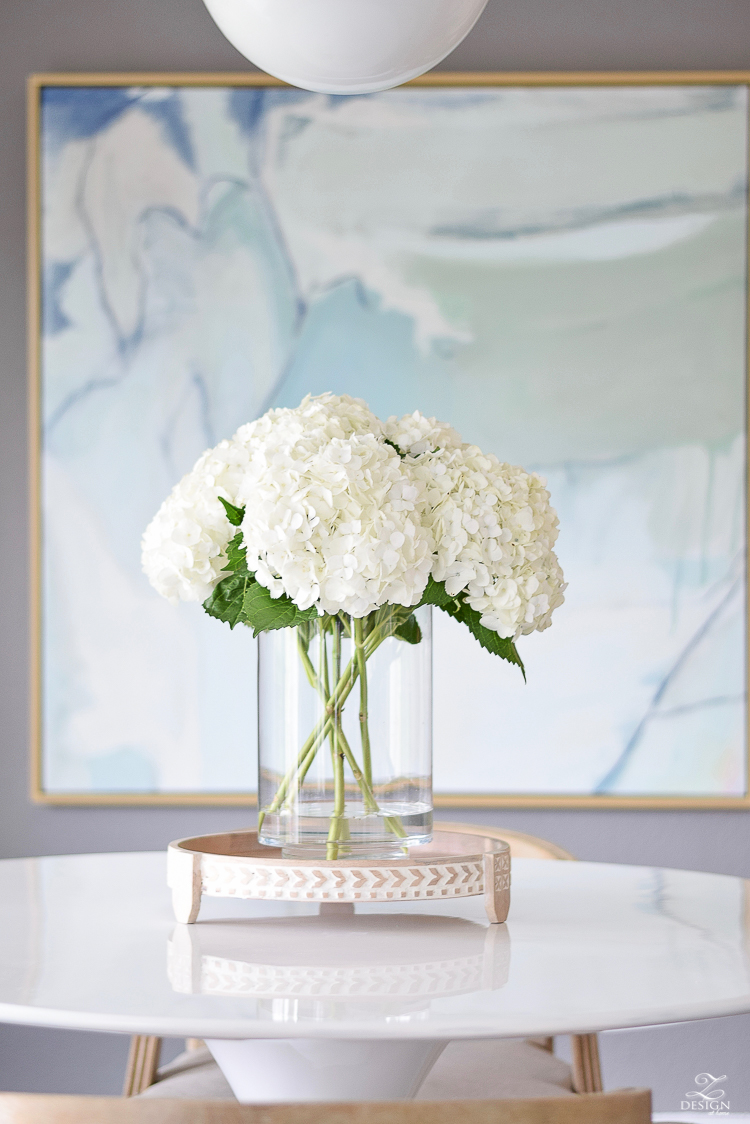 This gorgeous black and white tassel throw is on sale currently for only $27.99!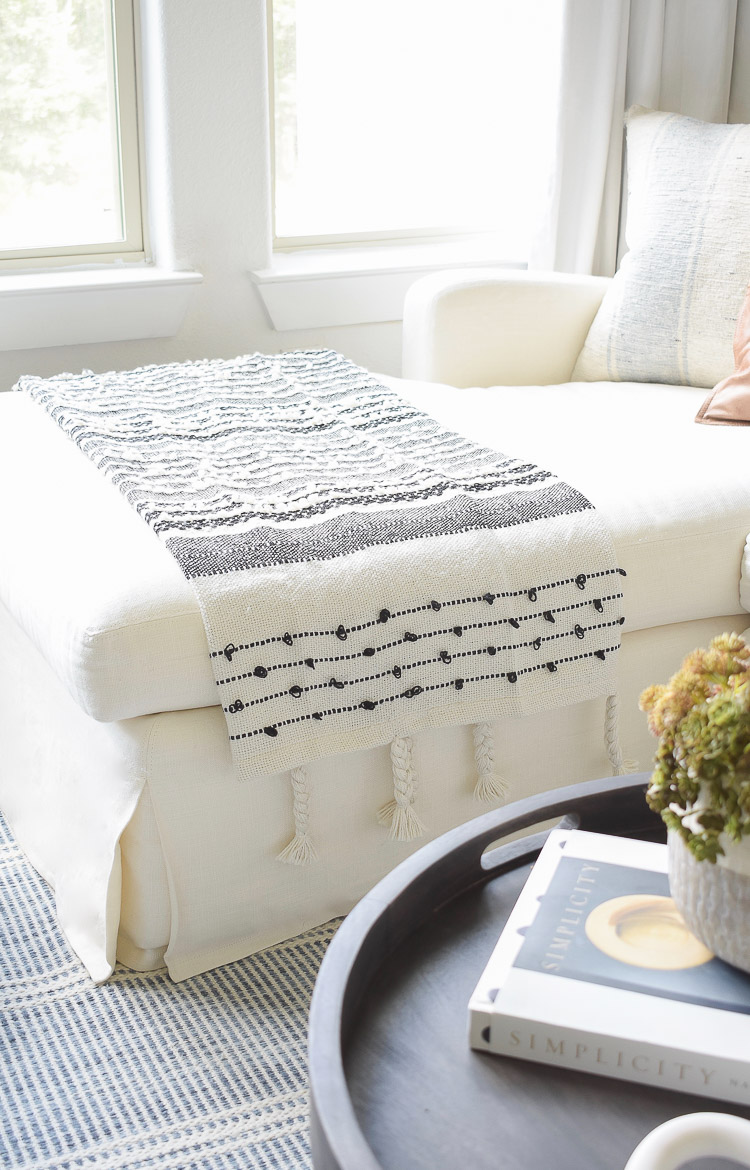 And of course I can't forget my favorite faux plant ever – my faux fiddle leaf fig!  It's such a great time to pick this beauty up at this price with free shipping.  I did a whole post on it here.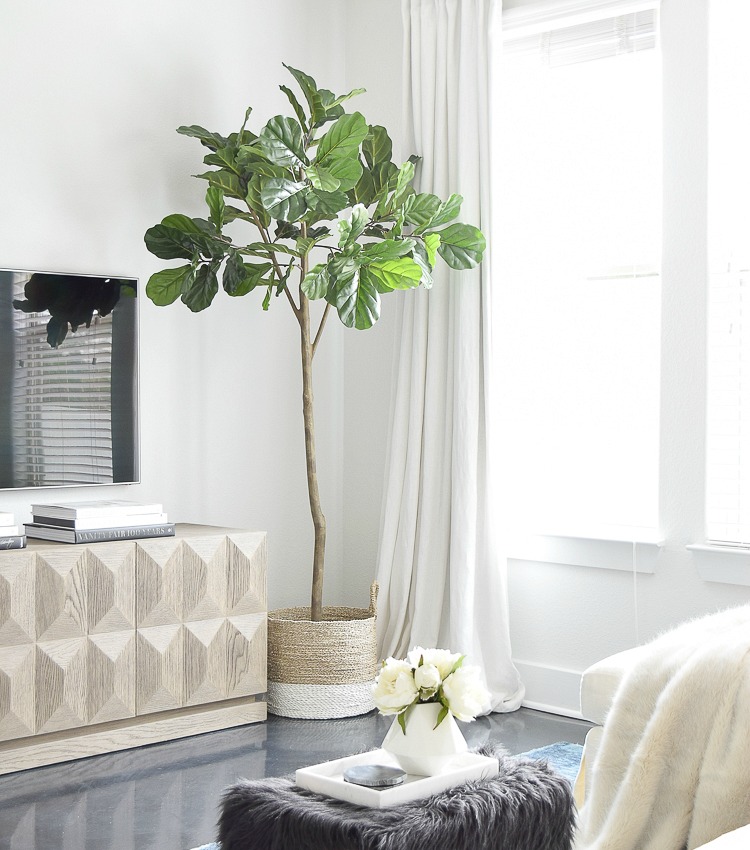 I also love this faux plant and stand – such a great combination for a small corner.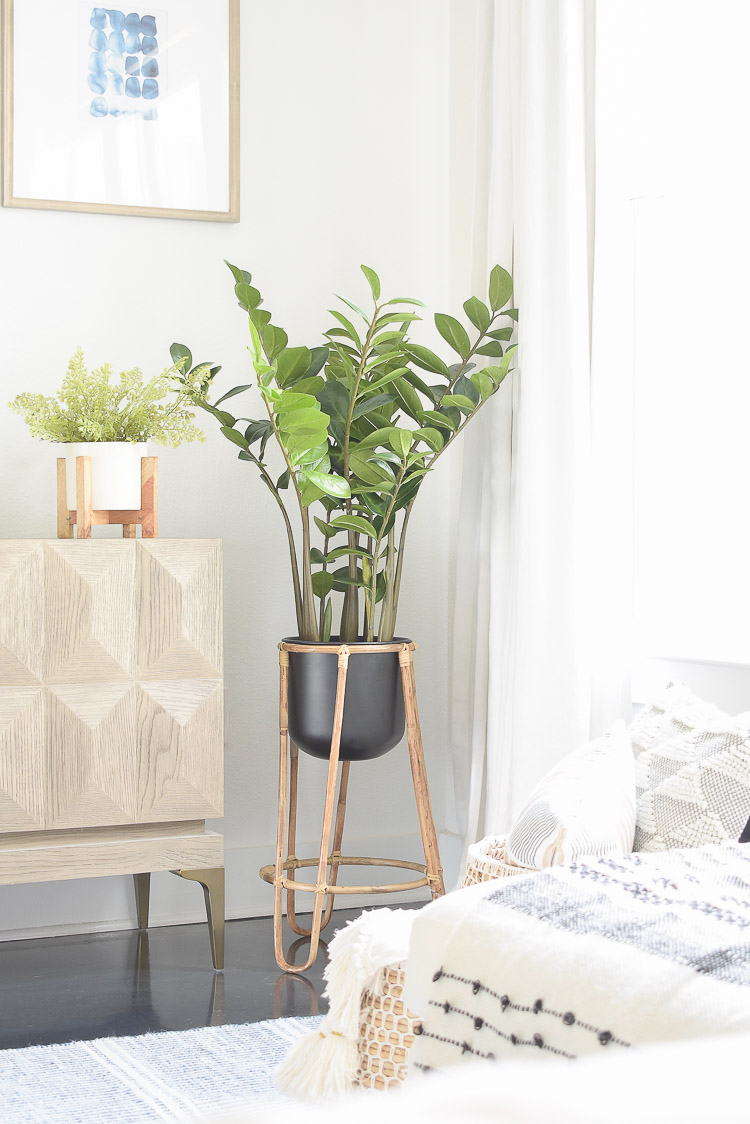 Now for my favorites and a round up – there are so many and it was hard to choose but I hope you like my picks!  I also hope you find something you love for those in your circle this holiday season, and for yourself from the World Market Pre-Black Friday Sale!  And don't forget to shop their full line-up of holiday decor and accessories HERE, and shop 40% off furniture HERE.  Happy Shopping!