Scandinavian Inspired Fall to Thanksgiving Table Scape
Welcome back to another fall post this season! This one is special and done in partnership with one of my favorite brands – Walmart! I have long been inspired by the elegant simplicity of Scandinavian design and when Walmart asked to partner with me for fall, I was inspired to create a Scandinavian themed Fall to Thanksgiving Table Scape in preparation for our Thanksgiving table this year. We will be home this year and not traveling so the timing was perfect for me but I hope this helps you to feel inspired to create your own elegant modern table this year too!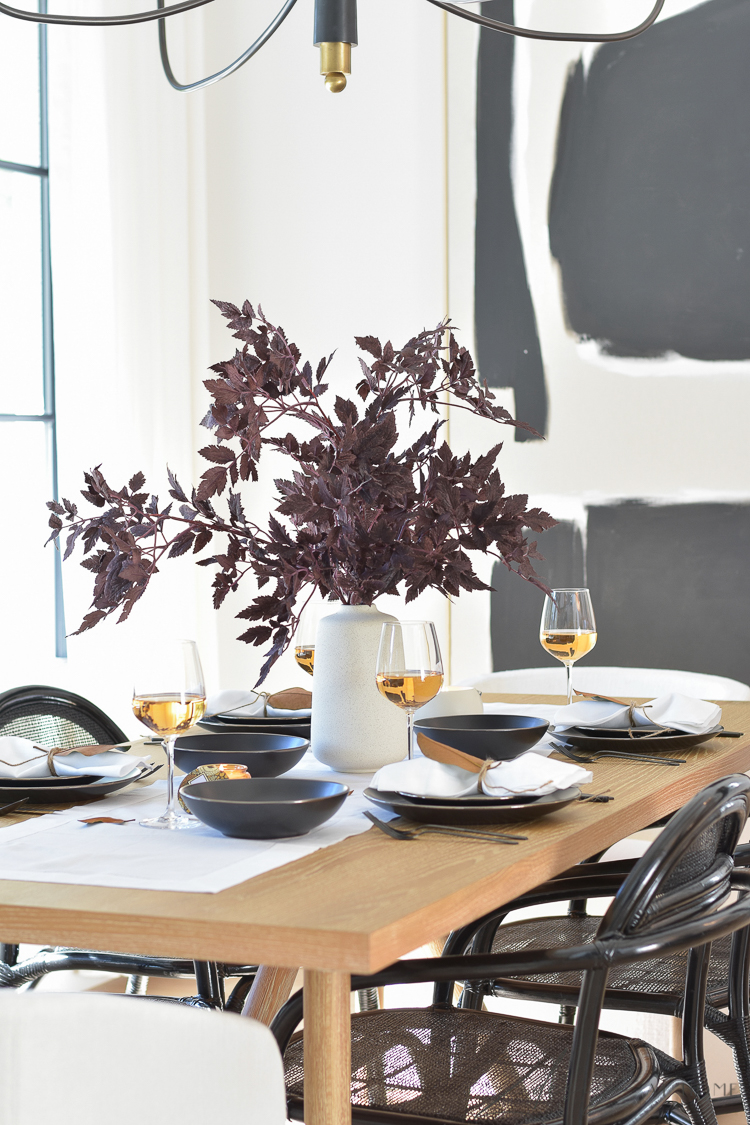 I don't know what it is about Scandinavian design but every time I see something in this style it usually always stops me in my tracks. Maybe it's the clean lines, the uncluttered feel, or the elegant simplicity of the design but when I found these Thyme & Table Black Onyx Stoneware Dinnerware at Walmart I couldn't resist creating a Scandinavian inspired table with them for our Thanksgiving table this year.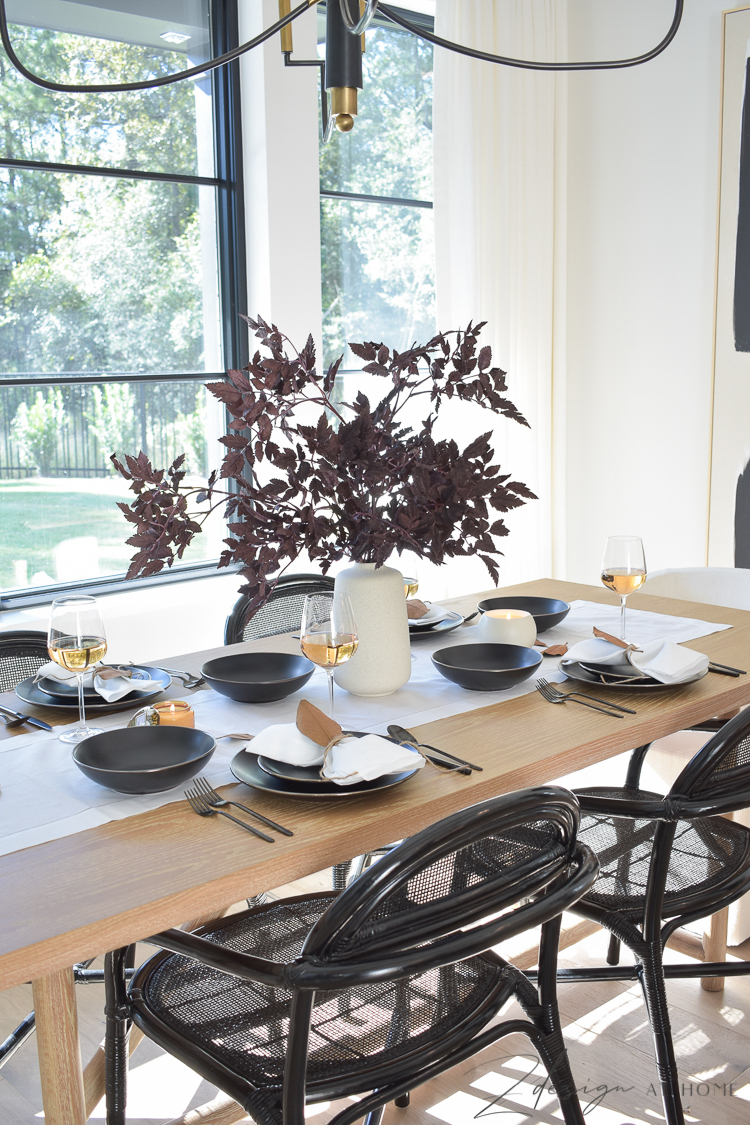 This will be our first Thanksgiving in our new home and our first time in a home (i.e. not a rental) since 2016 so I wanted to create something special this year for our family. This black onyx dinnerware was perfect because I had been looking for some black dishes for quite some time. I love them because each piece in the set has a beautiful rim that almost shimmers – almost looks to be a gunmetal color but it really elevates the style of the dishes, and it's dishwasher and microwave safe!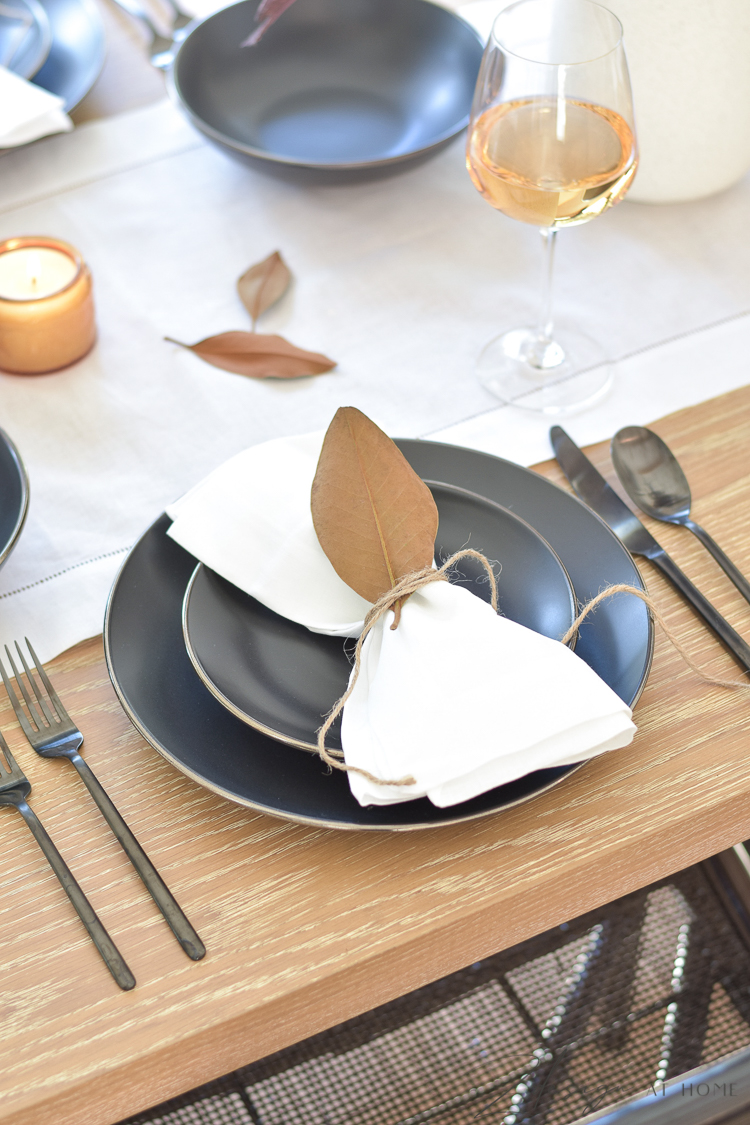 You can see here in the next two photos the beautiful detail on the rim. I also used some simple white linen napkins and jute twine from Walmart to tie my napkins with. And I used some magnolia leaves from a magnolia tree we planted in our yard since we moved in which makes this table setting feel even more special!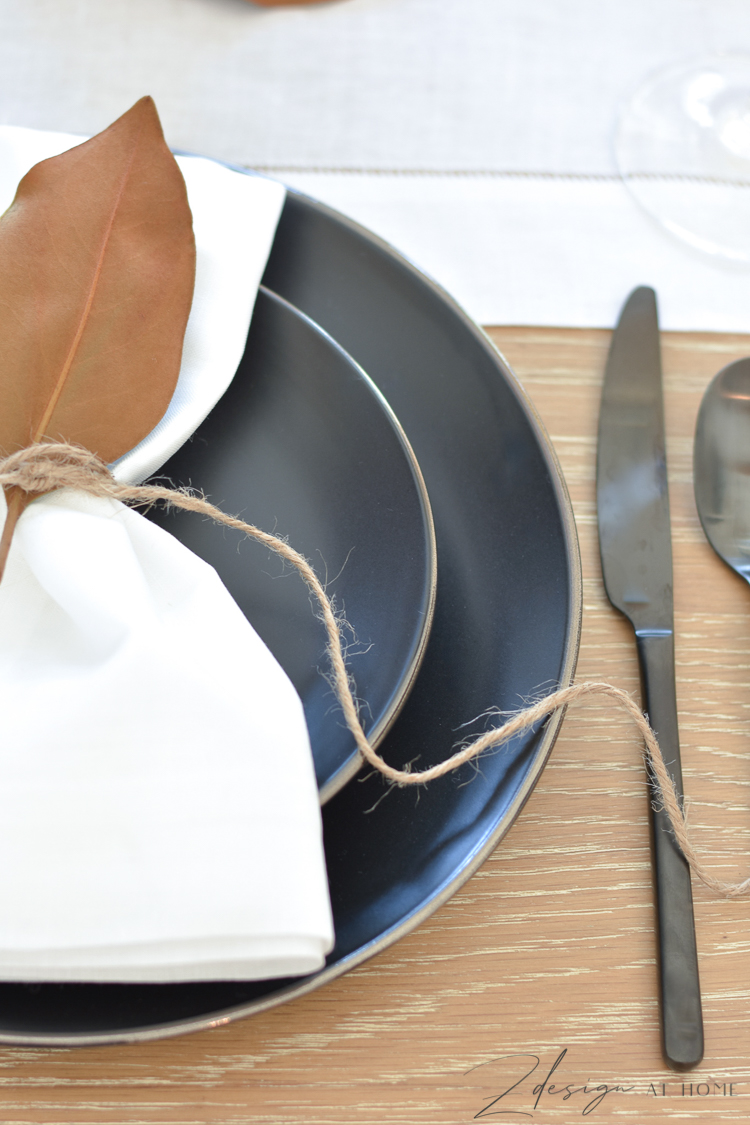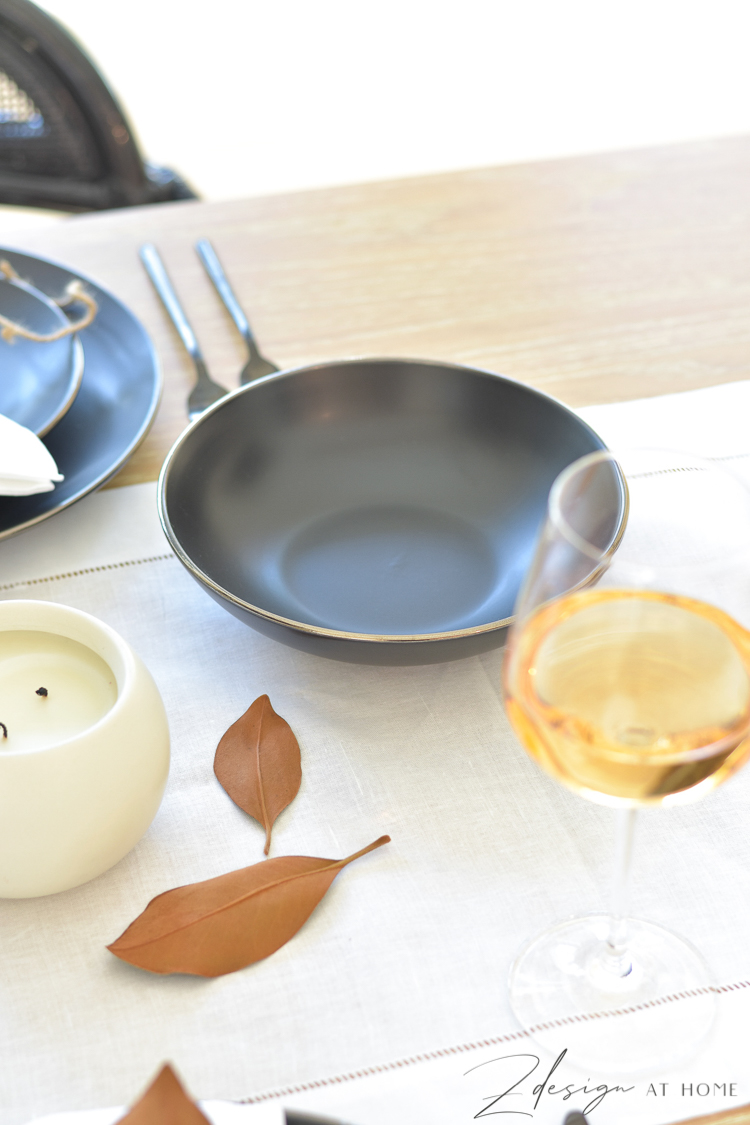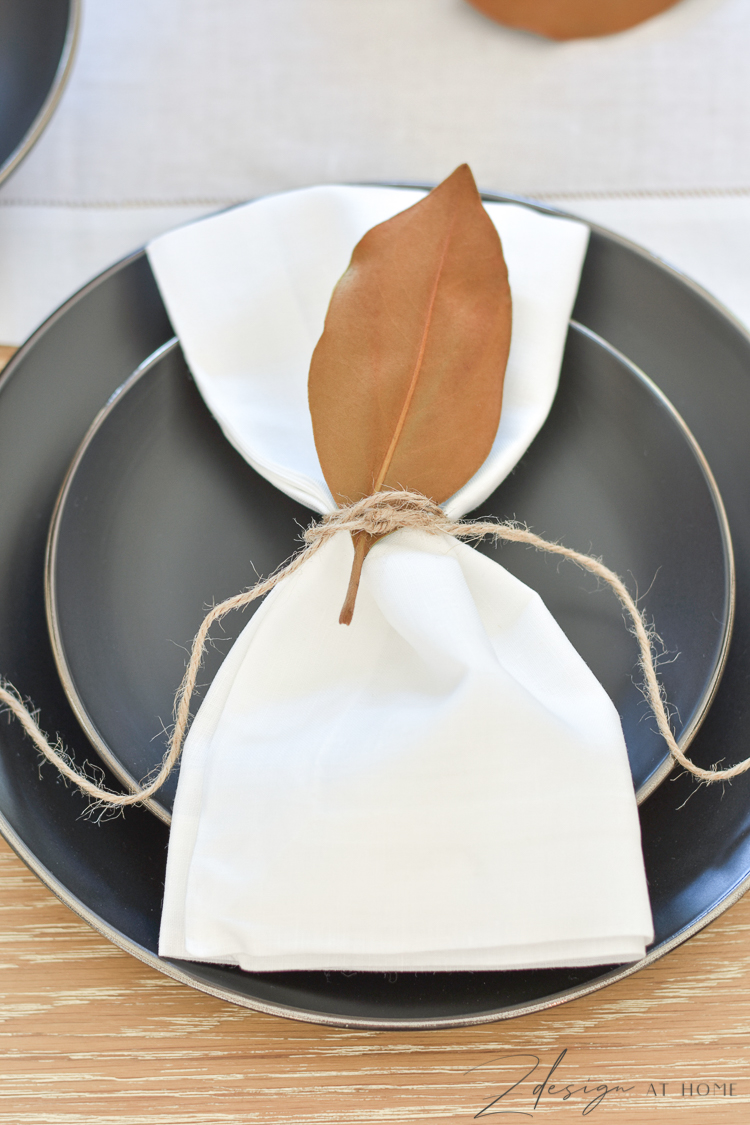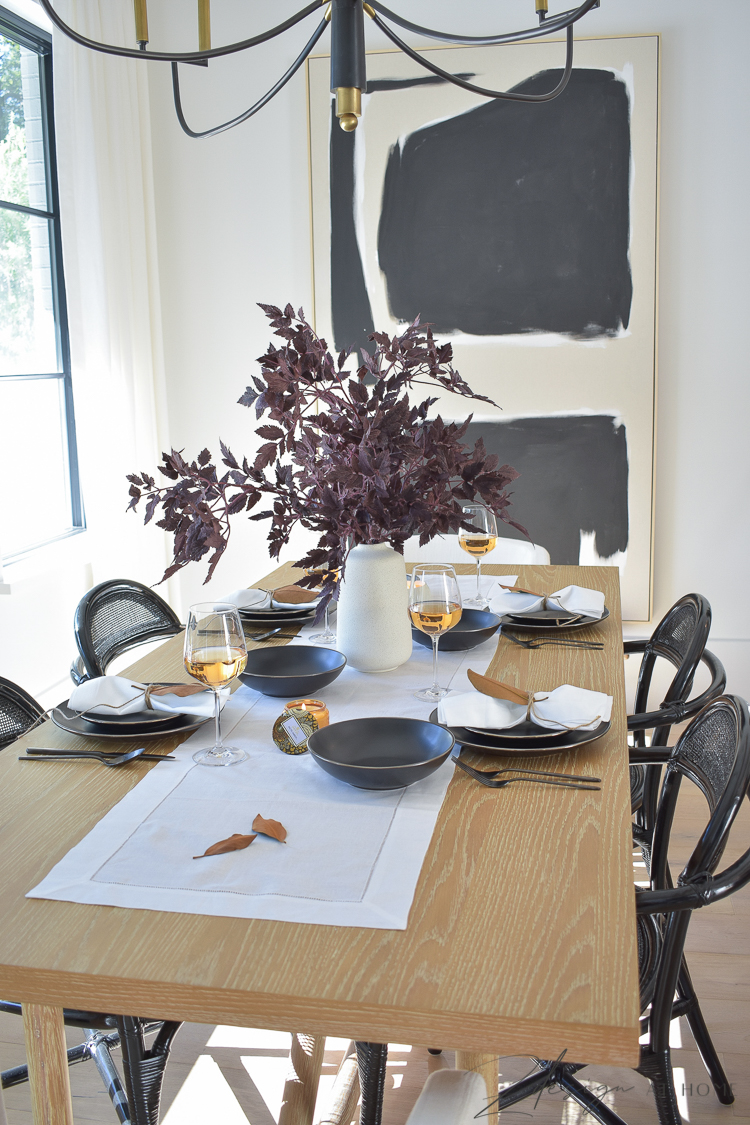 I also picked up this simple elegant white linen eyelet table cloth from Walmart – I love that I can literally find just about anything I need at Walmart these days, and with free shipping! Walmart is my go to starting point now for just about everything but I just adore my new white linen pieces as they will become staples in my table scapes for years to come.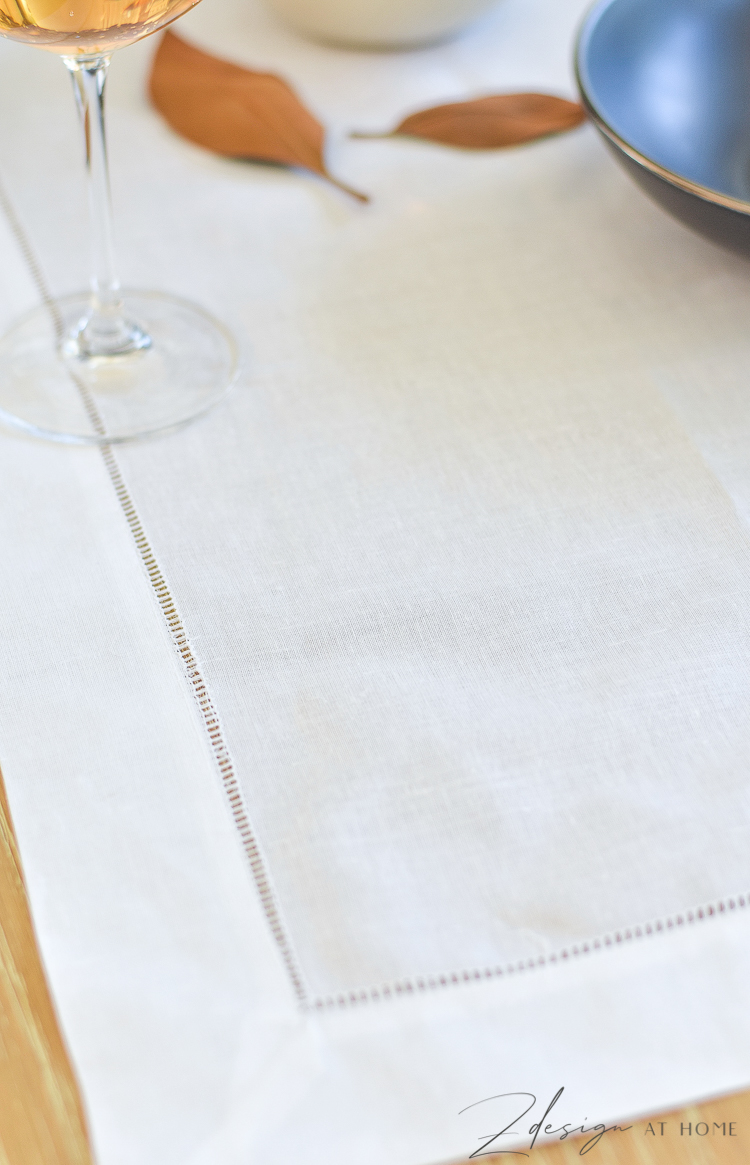 To complete my table I added a beautiful Voluspa candle from Walmart in a wonderful fall scent – Baltic Amber. The jar and lid are so beautiful and I have loved leaving it out around the house this fall, and it smells amazing!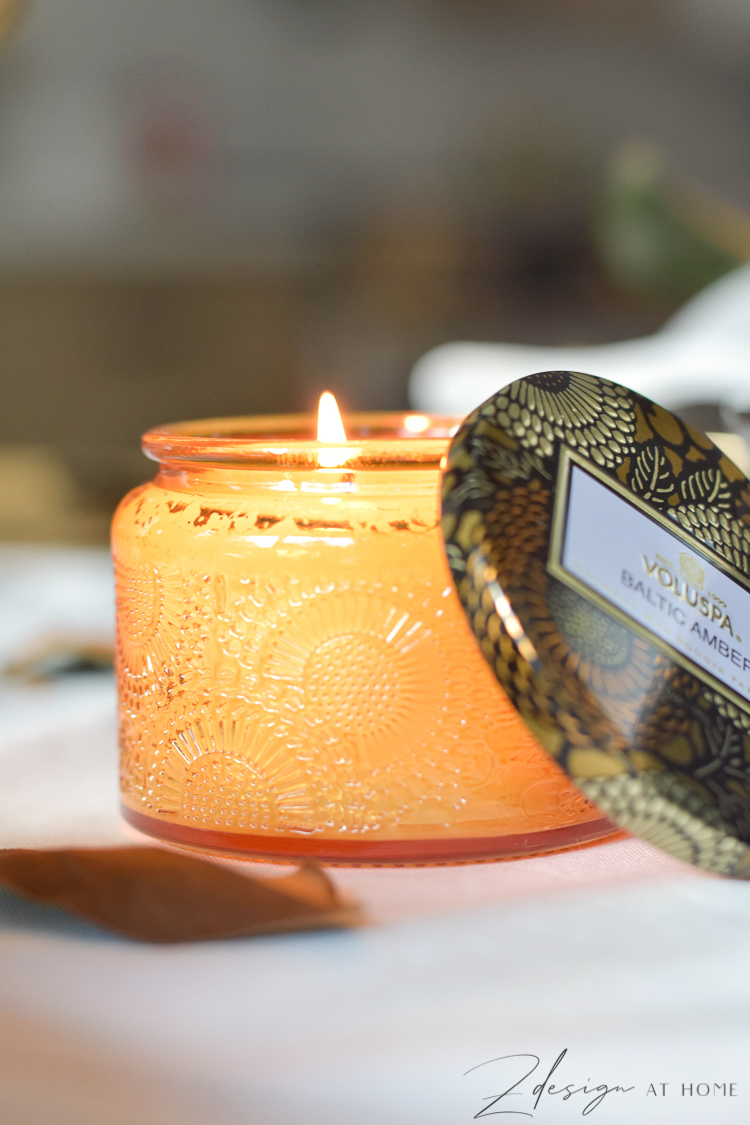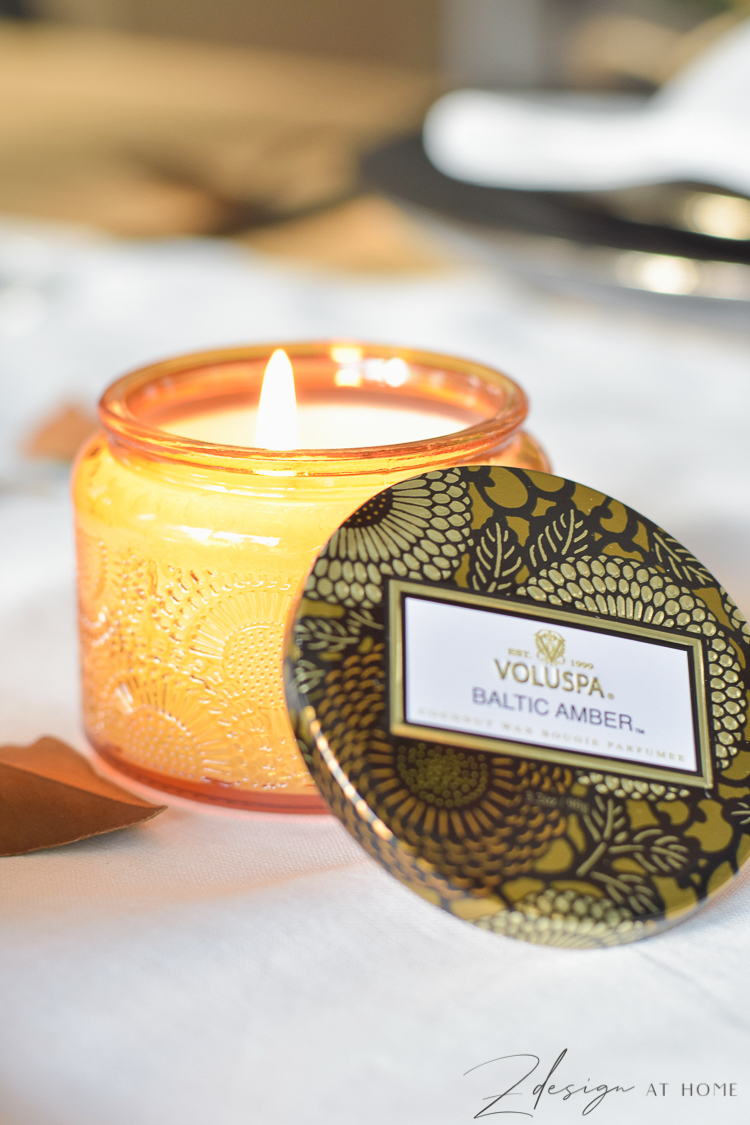 For my Fall to Thanksgiving table I pulled out some wine glasses that I purchased from Walmart this past summer and love the way they complement my simple elegant Scandinavian Inspired Table Scape.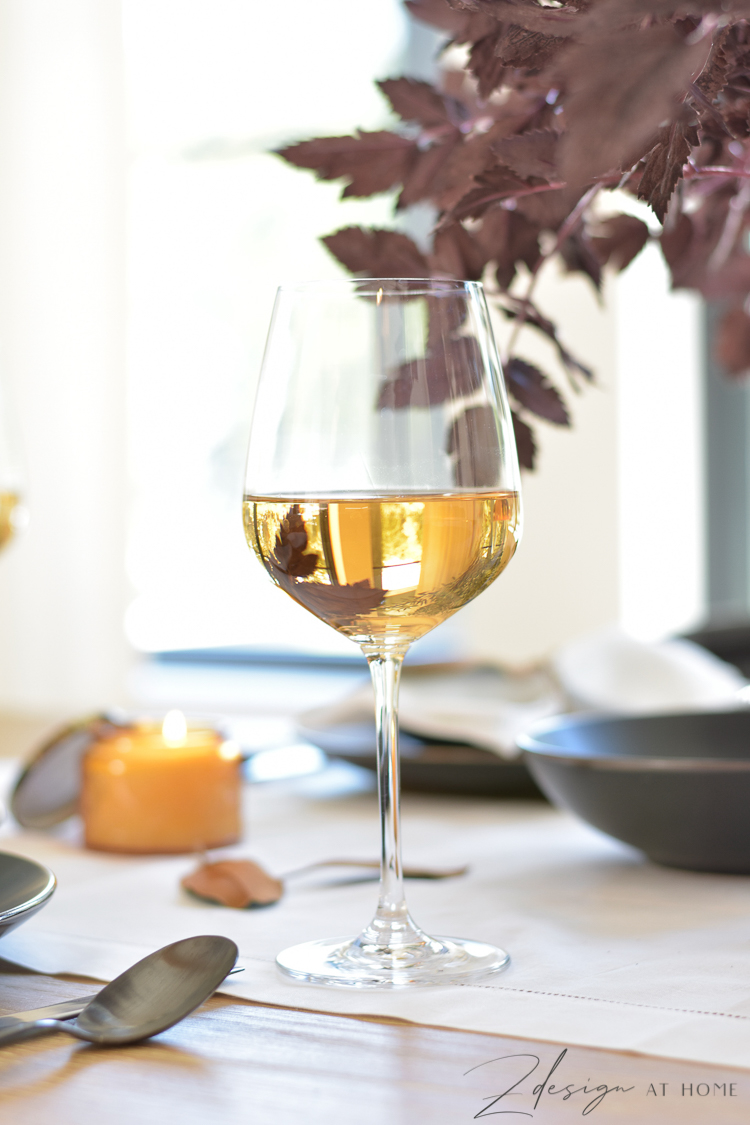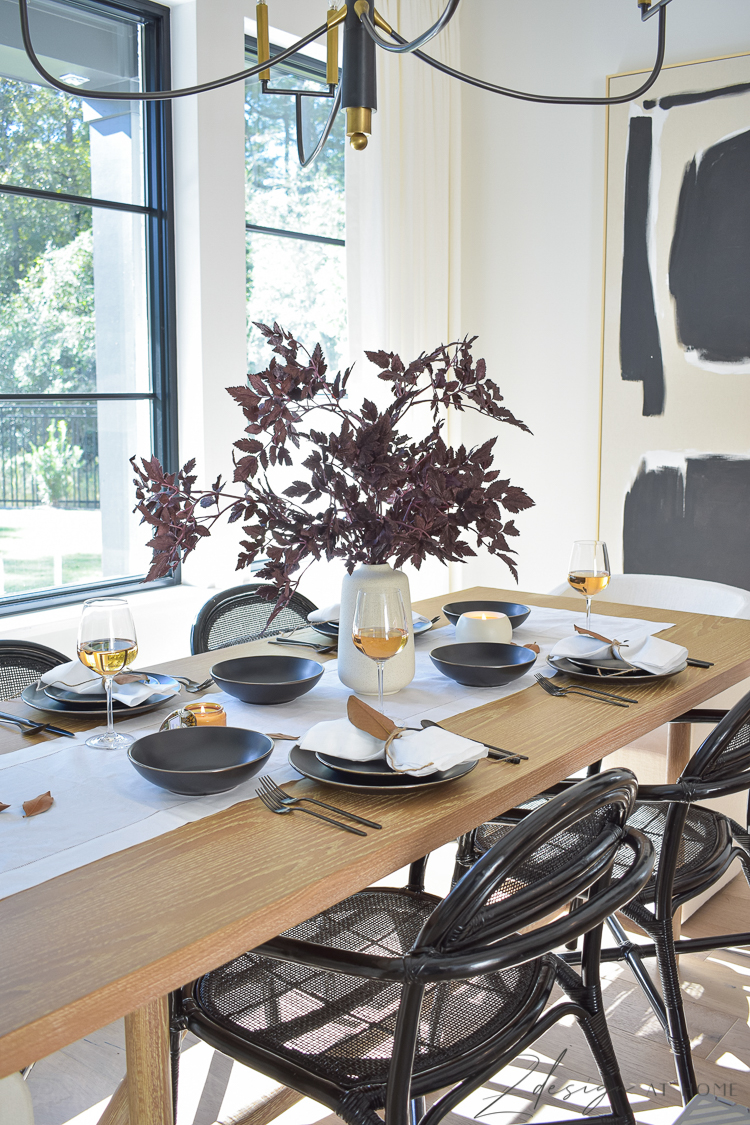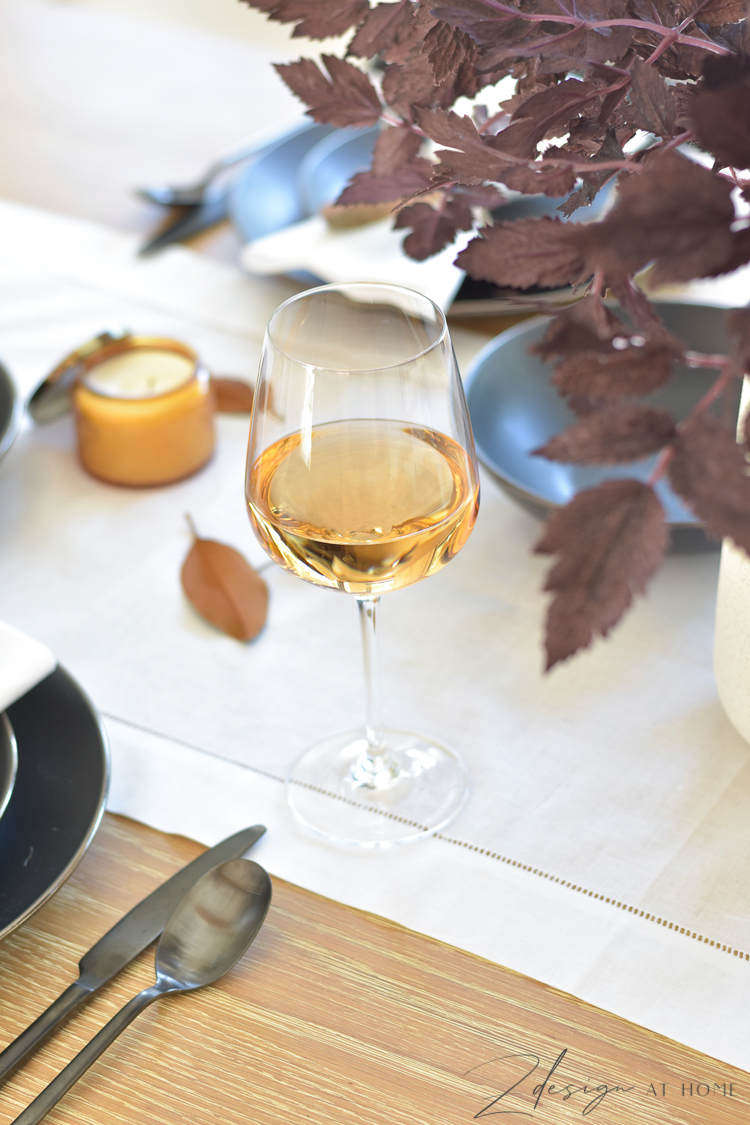 You've seen this white textured vase before from Walmart Home but I couldn't resist sharing it again for fall. I love the modern style and shape of it and the texture is so pretty. It's a trendy yet classic piece that I really love moving all over the house. It's especially gorgeous with some burgundy fall stems in it (similar here).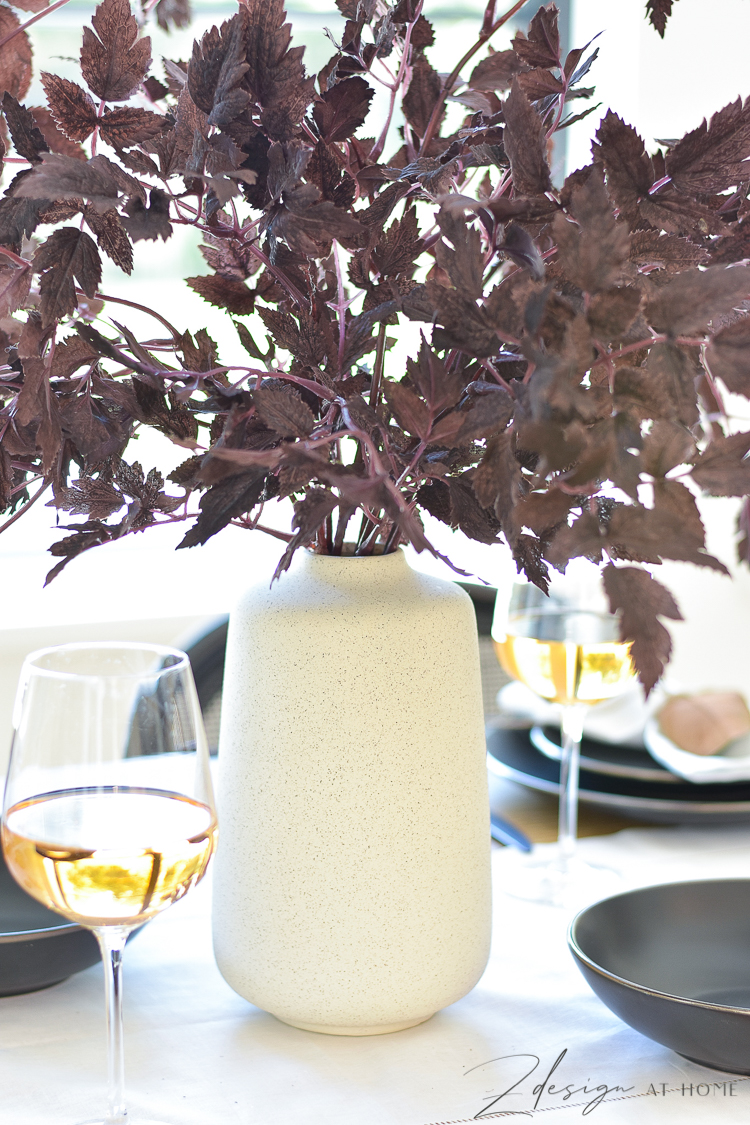 And last but not least, I found this gorgeous gold flatware for everyday use. I lost my gold flatware in the Hurricane Harvey flood here a few years ago so was in need of a replacement and these are stunning! Gold flatware is always the perfect complement to any fall table scape in my opinion.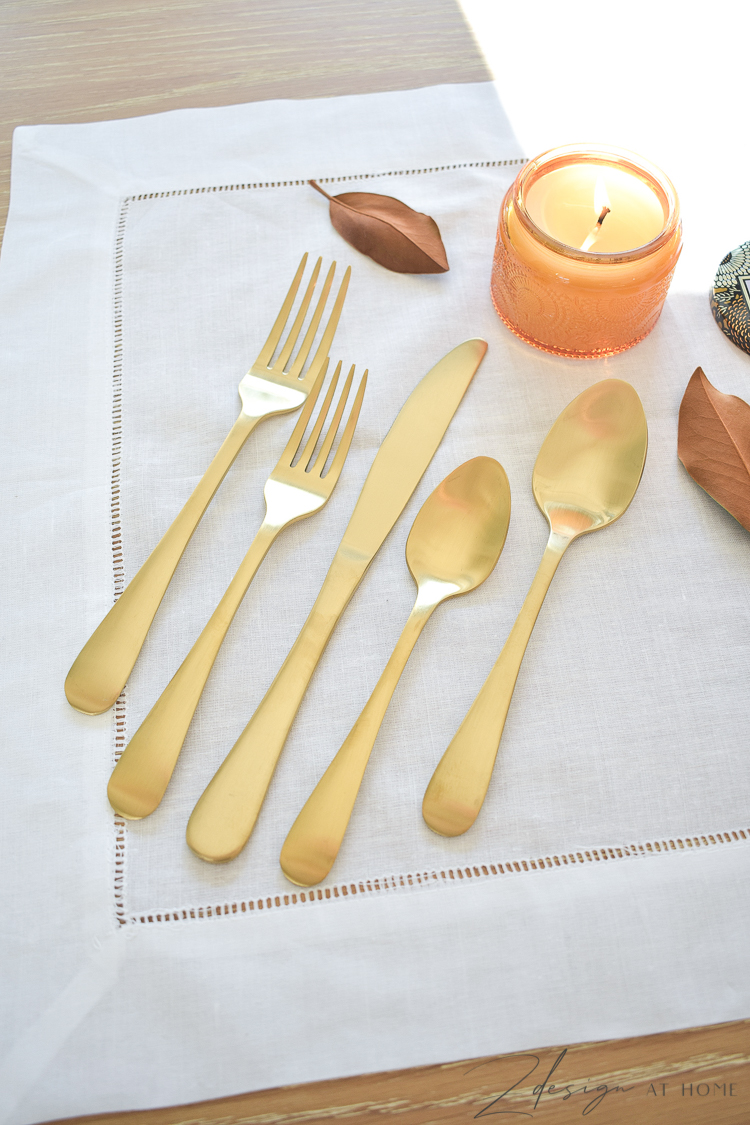 Walmart also has some gorgeous machine washable rugs that I'm dying to try next! Here are my top three from the collection…

And I just ordered this Dyson Animal stick vacuum from Walmart at $100 off! I've had my current one for more years than I can count and sadly it's on it's last leg so I was super excited to find this one for such an amazing price at Walmart!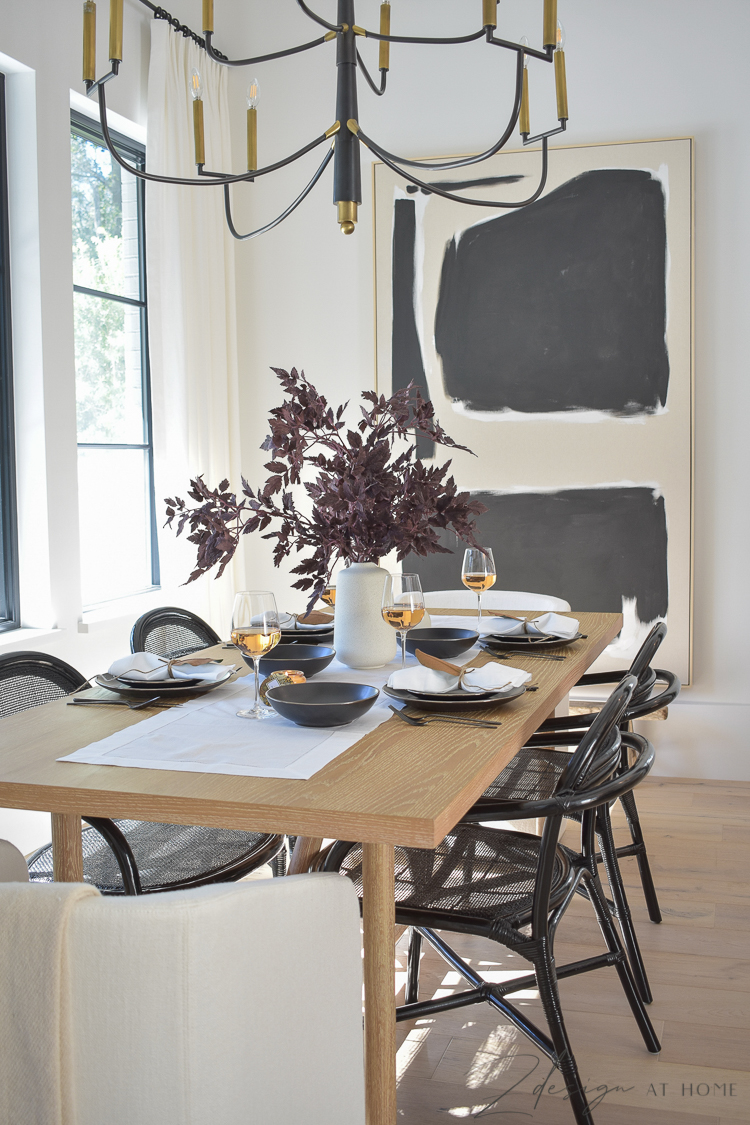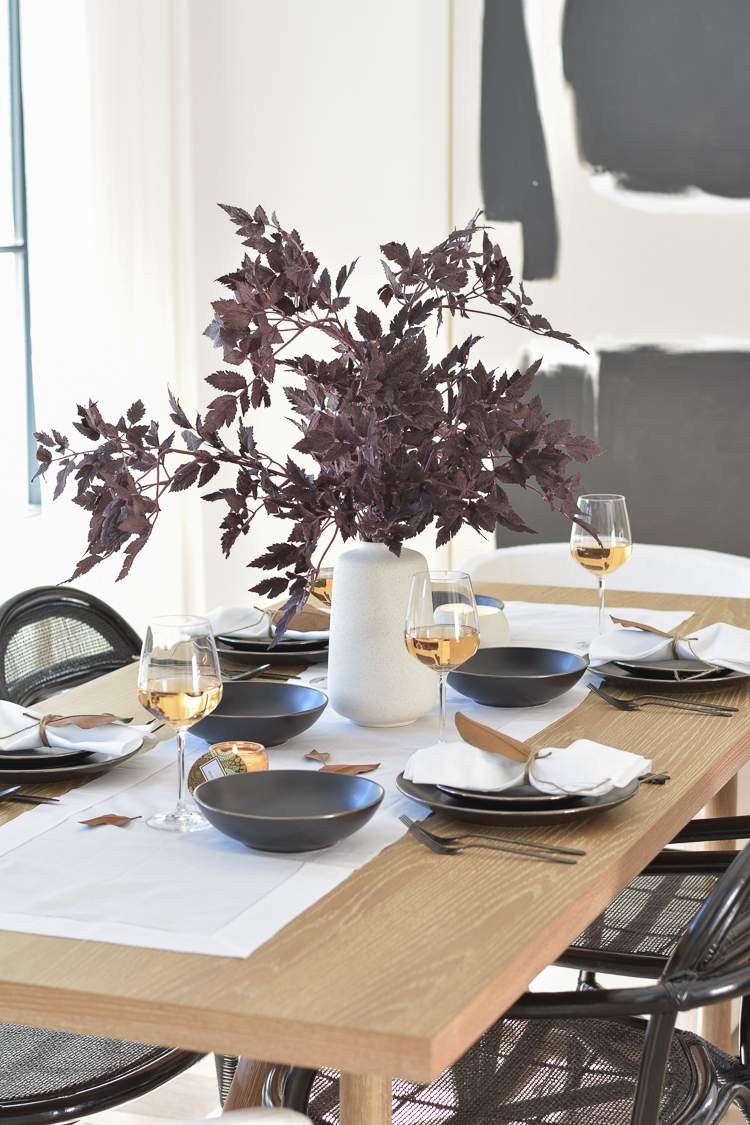 I hope you've enjoyed my Scandinavian Inspired Fall to Thanksgiving Table Scape. It's always fun to try something new from the traditional norm and I hope you've felt inspired to create one of your own this fall and/or thanksgiving! Don't forget to check out the rest of my fall and holiday Walmart picks below to help you decorate your home this year with stylish finds from Walmart Home!

Scandinavian Inspired Fall Table Scape & Holiday Favorites
Black Dishes | White Linen Table Runner | White Linen Napkins | Candle | Wine Glasses | White Textured Vase | Gold Flatware | Similar Burgundy Stem | Jute Twine

Let's stay connected…