Summer Home Style On The Patio
Well, summer is finally here, guys!  We are loving the long relaxed days and being home together still as a family since early last year, but this year has been special!  We moved into our new home very late last year and have been working ever so tirelessly since to get it styled and decorated.  Although slow with the delays in the current home supply chain, one of the funnest parts about that has been styling our patio out back so today I'm excited to share with you some Summer Home Style On Our New Patio!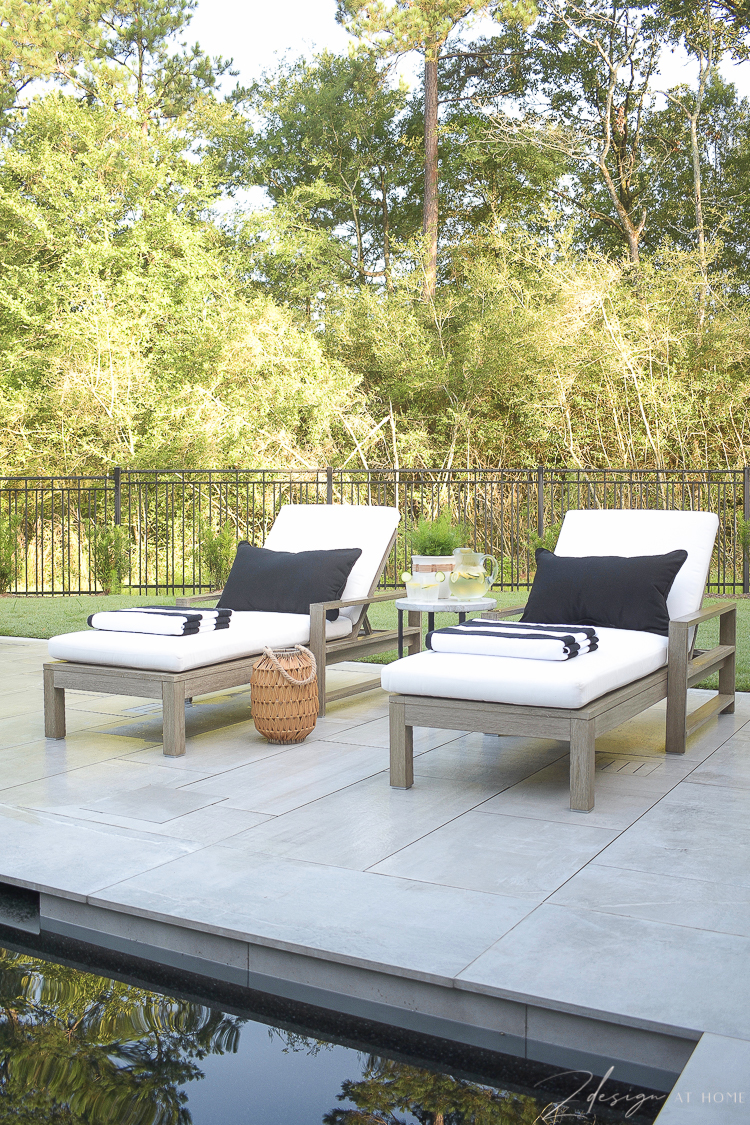 *I partnered with Walmart on this post to bring you beautiful, attainable summer style on the patio!  All opinions, thoughts, product selections and photography are my own.  Please read my full disclosure policy here.
Being able to spend time out here and just to see this view from inside the back of our home has been one of the greatest joys we've experienced since being in our new home.  And now that we finally have at least one space fully styled on the patio the view couldn't be better!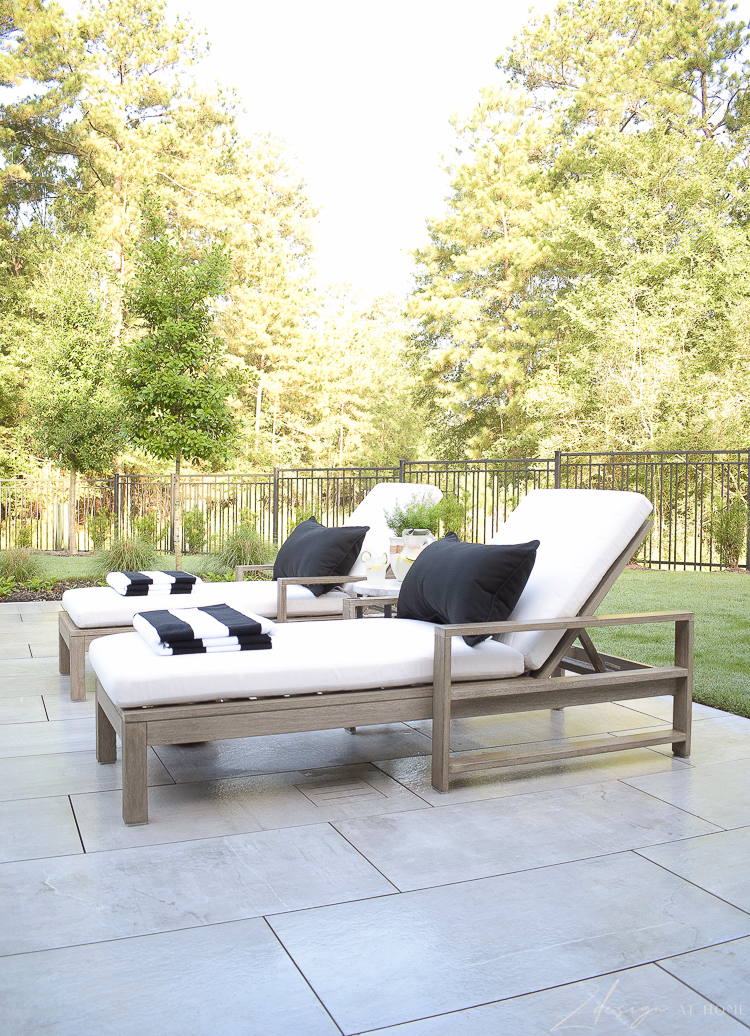 I knew my theme for this space on our patio would be black and white!  Our home is white brick mixed with a soft black siding so I wanted to stick with that them to create a relaxing, cohesive vibe out here.  I started with these black and white striped pool/beach towels.  They are gorgeous and luxurious and exactly what I was looking for.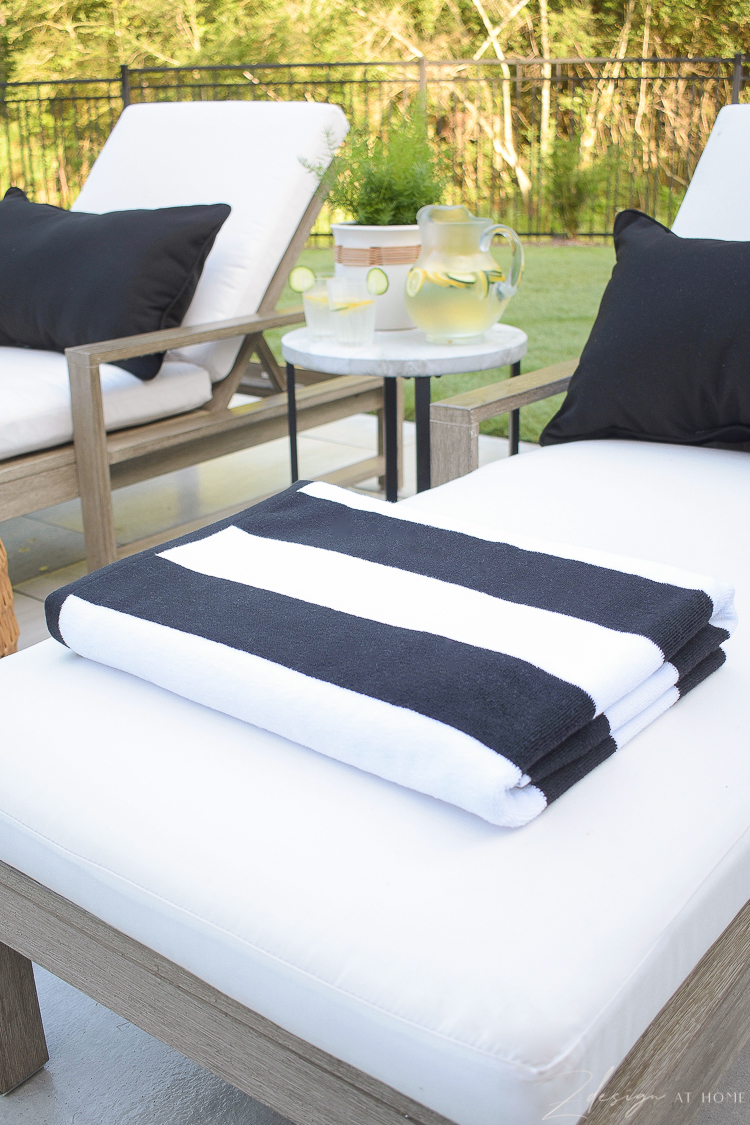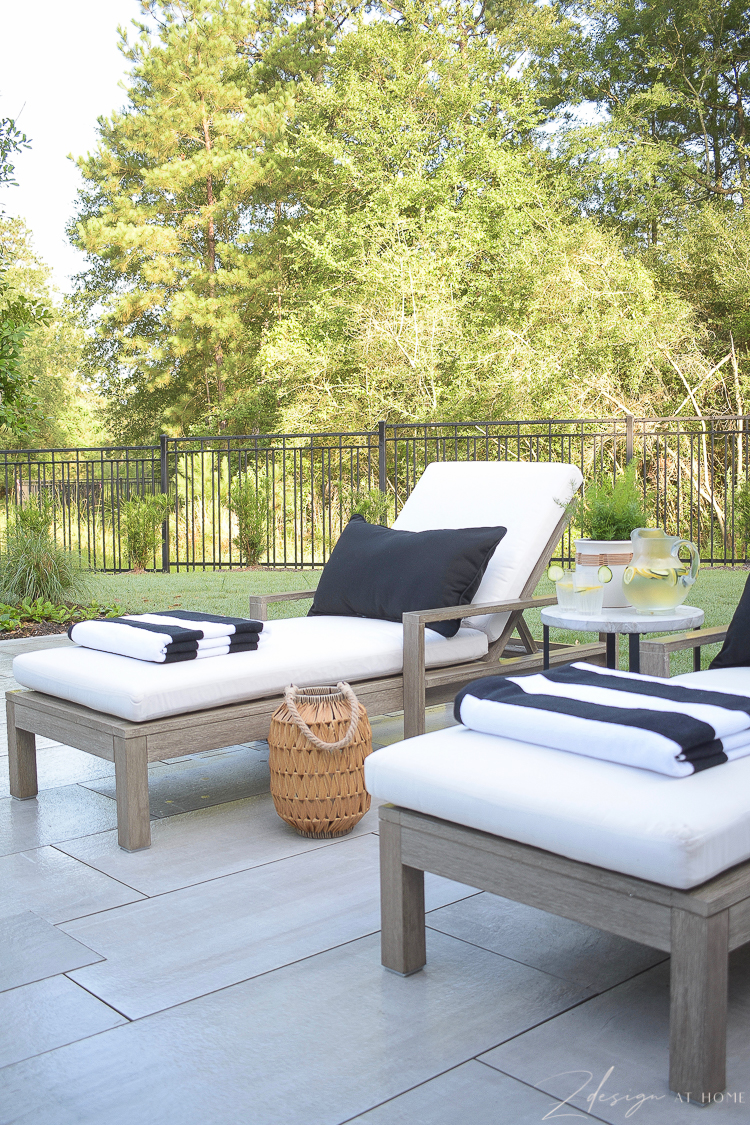 I also had been looking for some simple black outdoor lumbar pillows or our loungers and was able to find a plethora of them at Walmart in different sizes (also available in more colors).  The quality of these pillows is so nice and the best part is that they are fade resistant and come with an insert!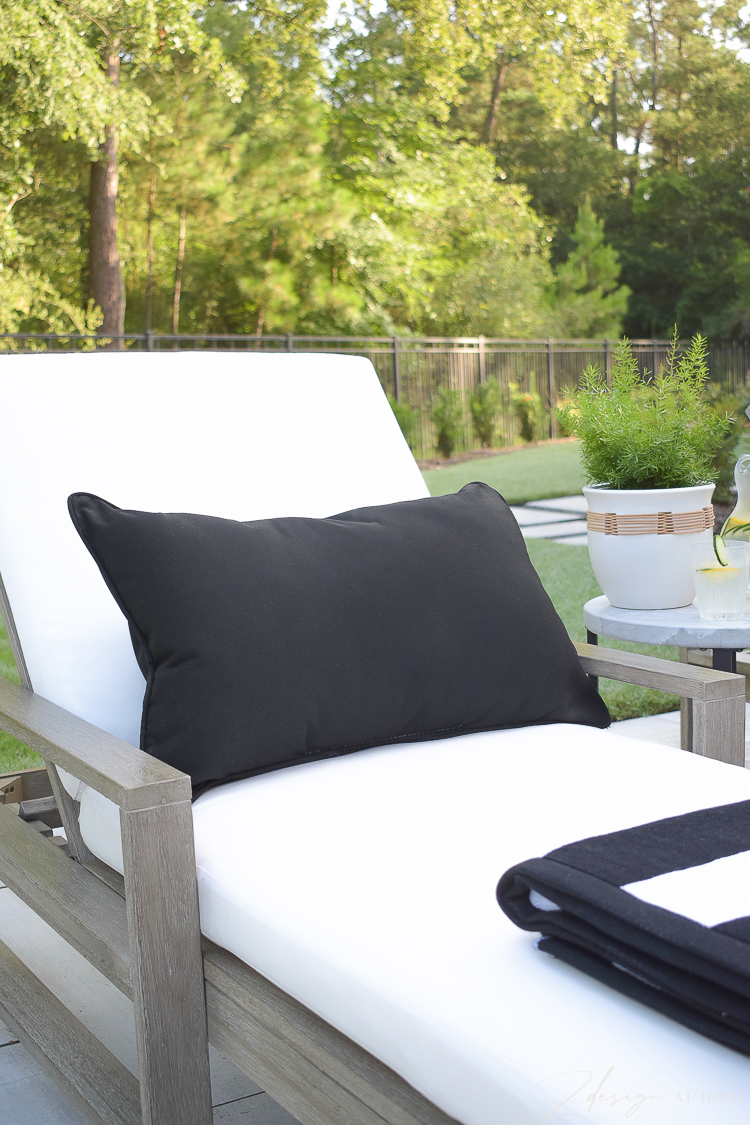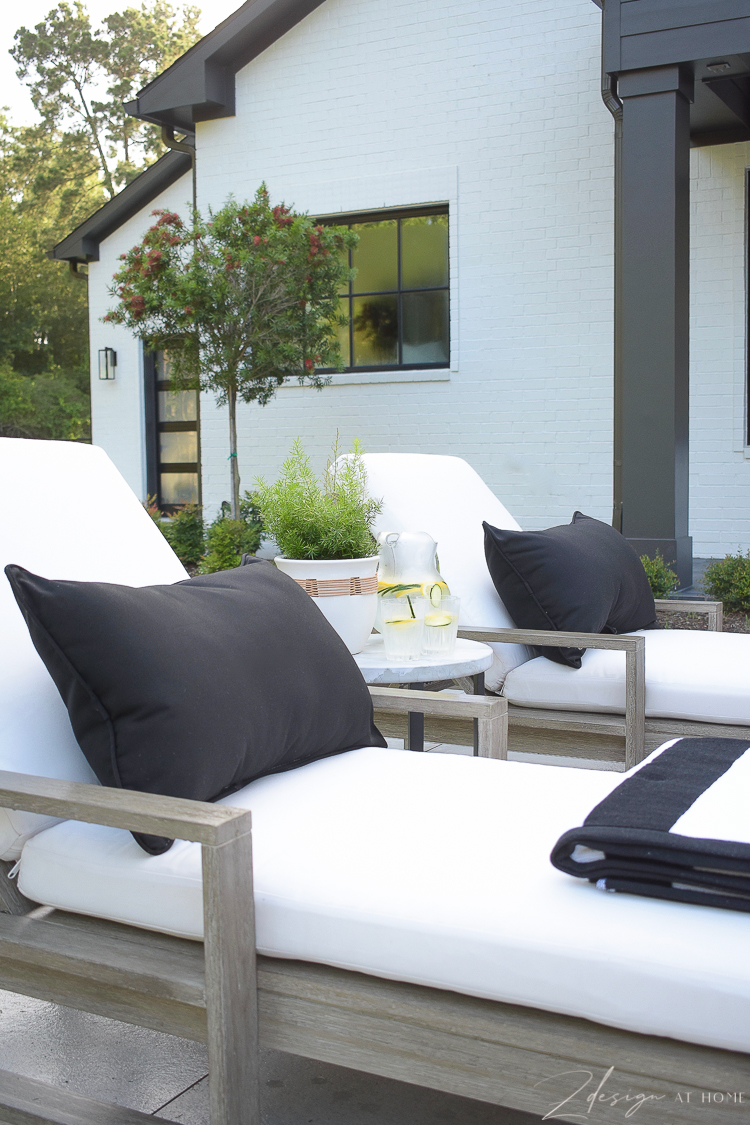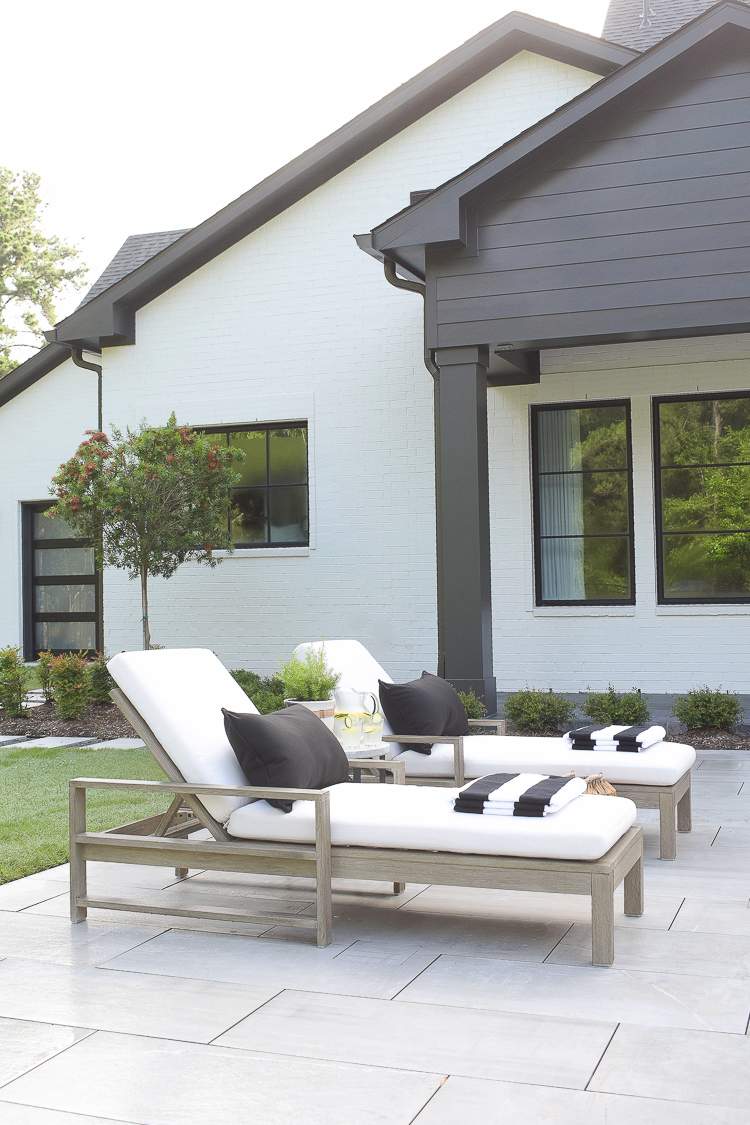 Next up on my to do list for this space was a side table and decor for refreshments and entertaining, and a pretty pot to add some character and greenery to this spot on our patio.  I found this great side table at Walmart, it has a marble look top and is rated for outdoor.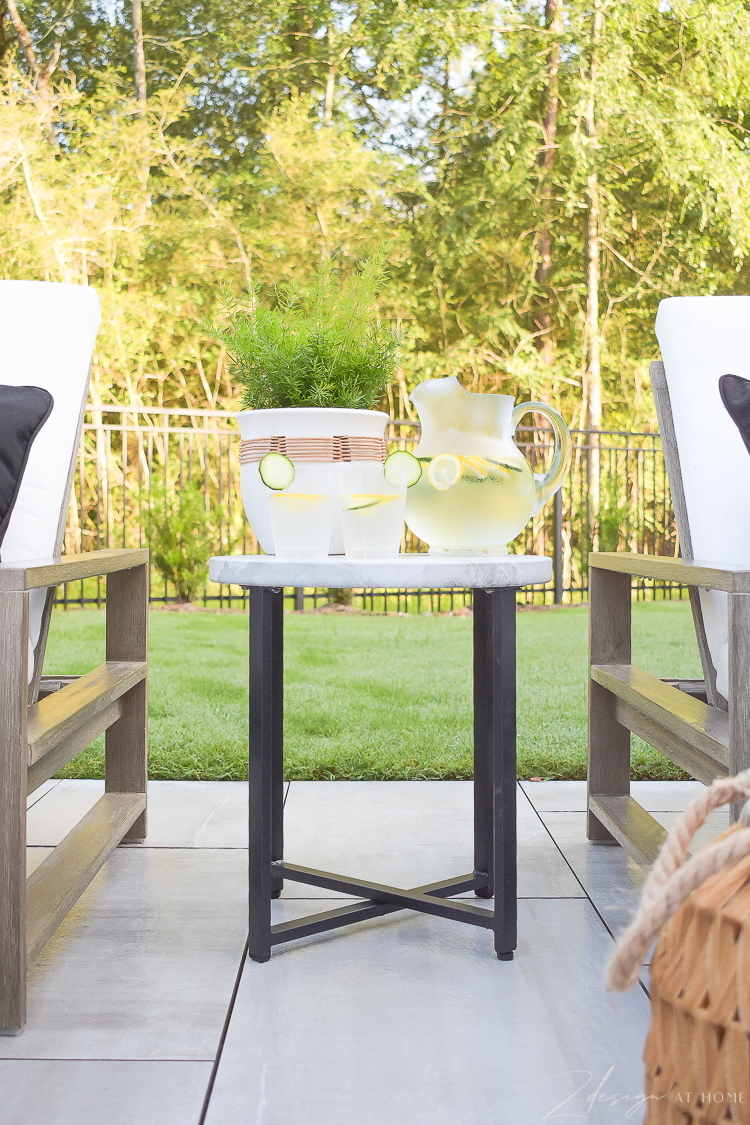 So pretty and realistic and could be used indoors as well!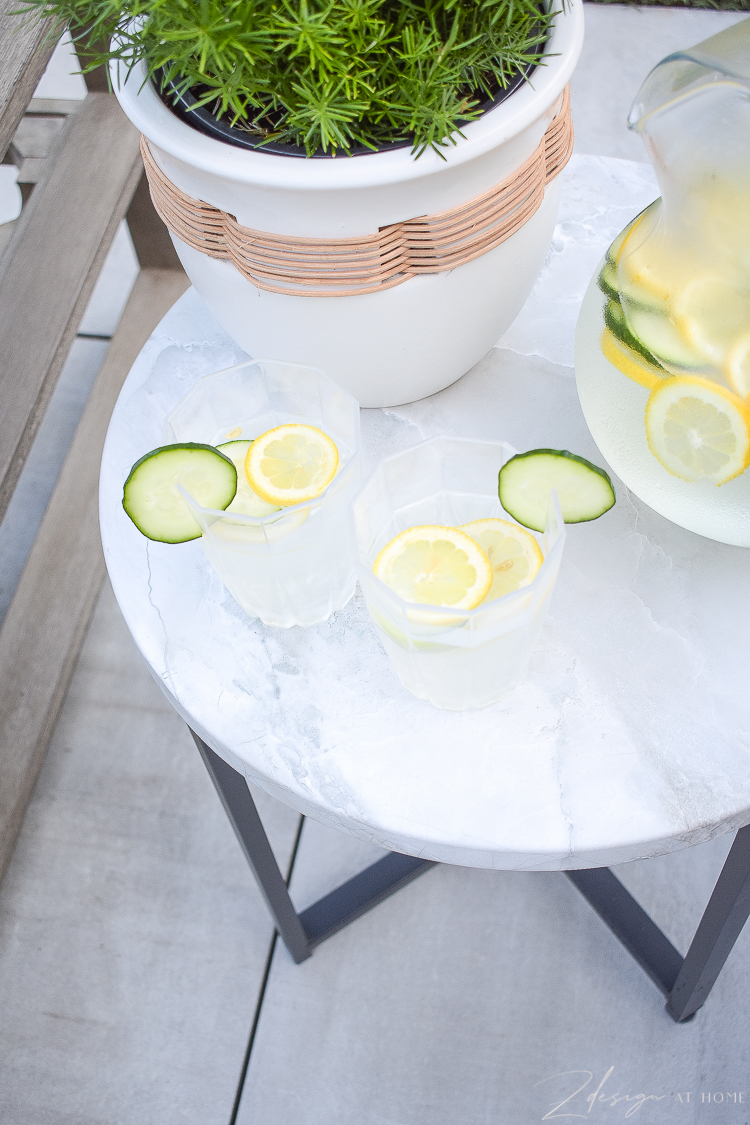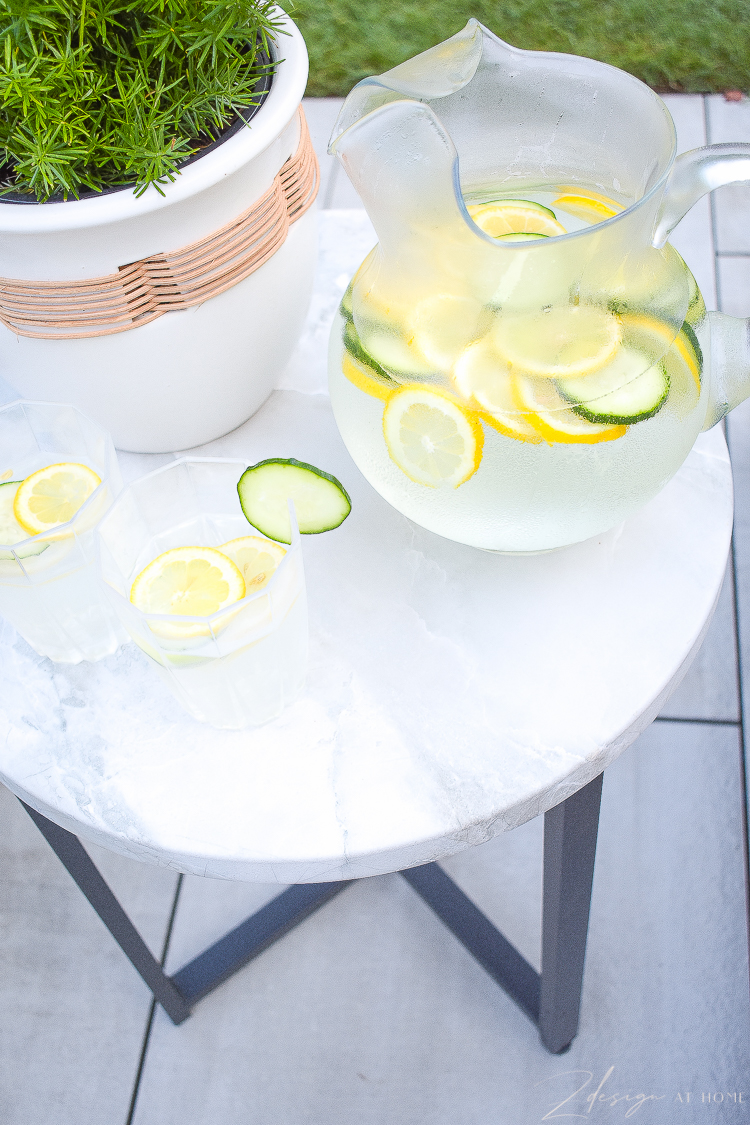 I also added something for refreshments on a hot summer day – Walmart has everything you need for outdoor entertaining!  The outdoor glasses are beautiful yet classic (I love that!) and who couldn't use a beautiful clear glass water pitcher to serve lemon cucumber water in this time of year, right?!  So refreshing!  This water pitcher actually comes in a set of two, which is so great!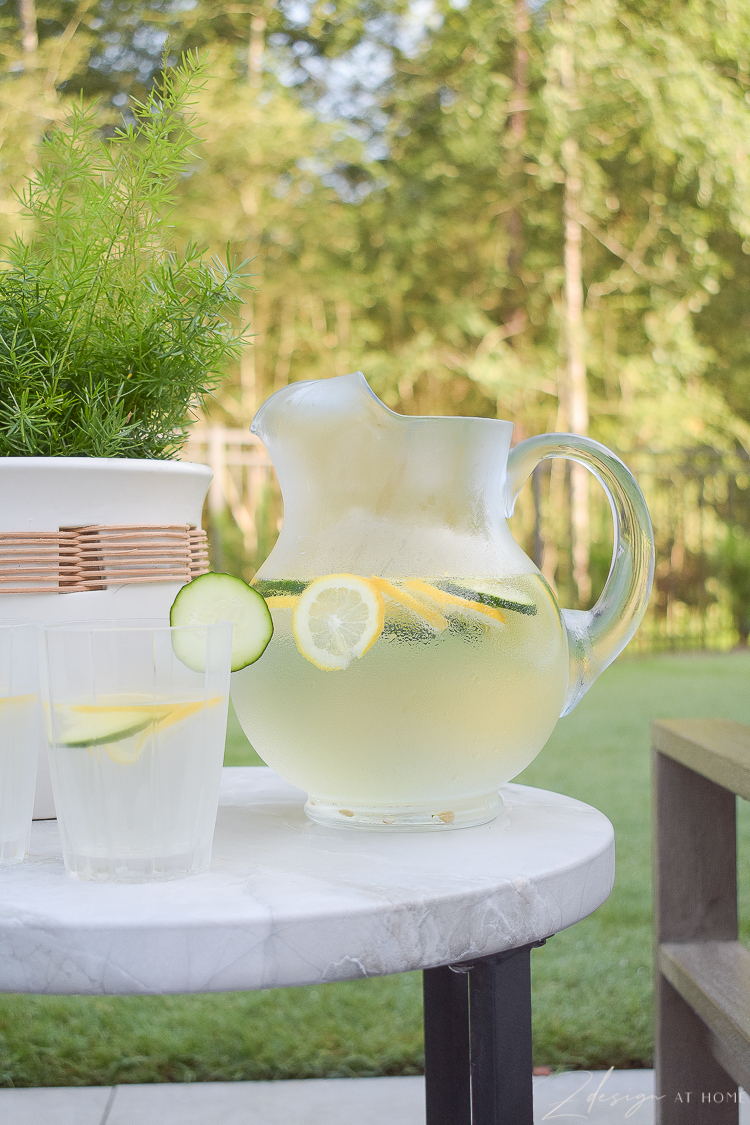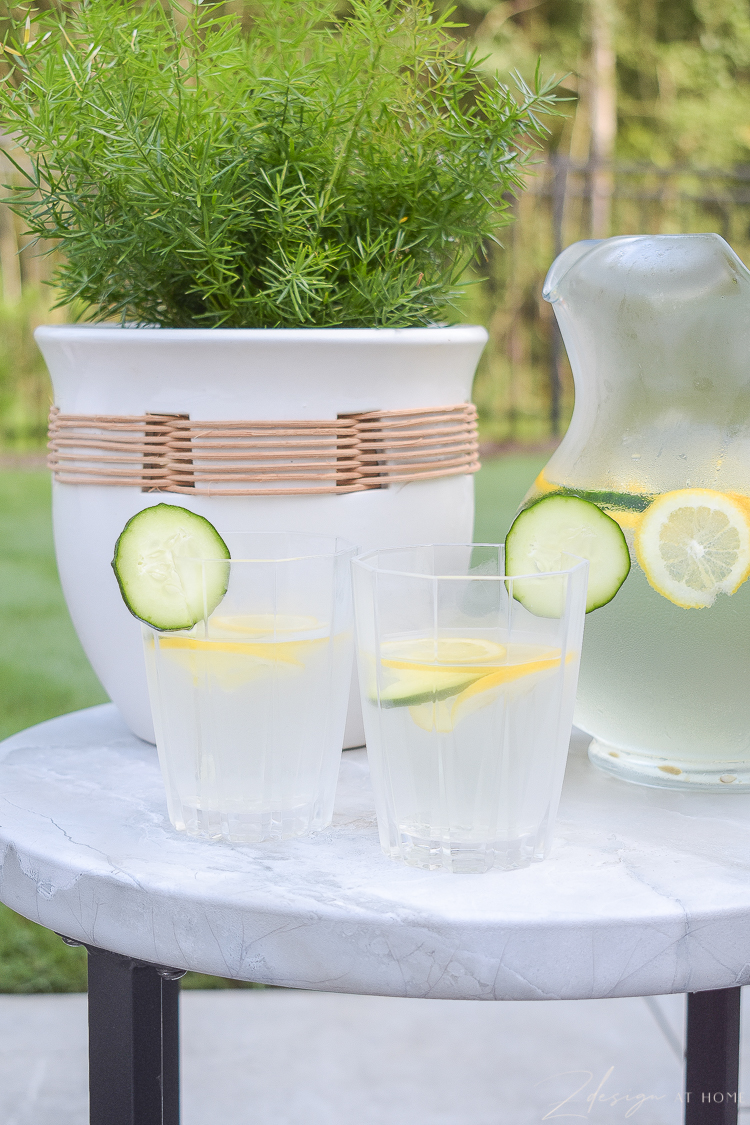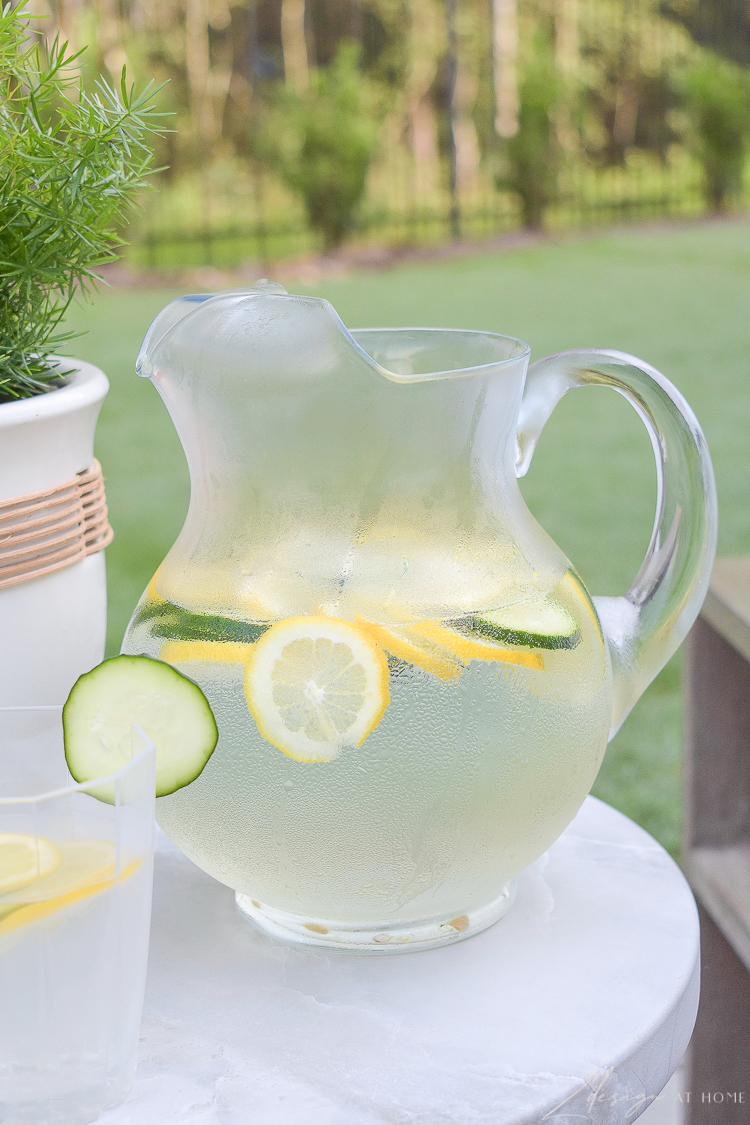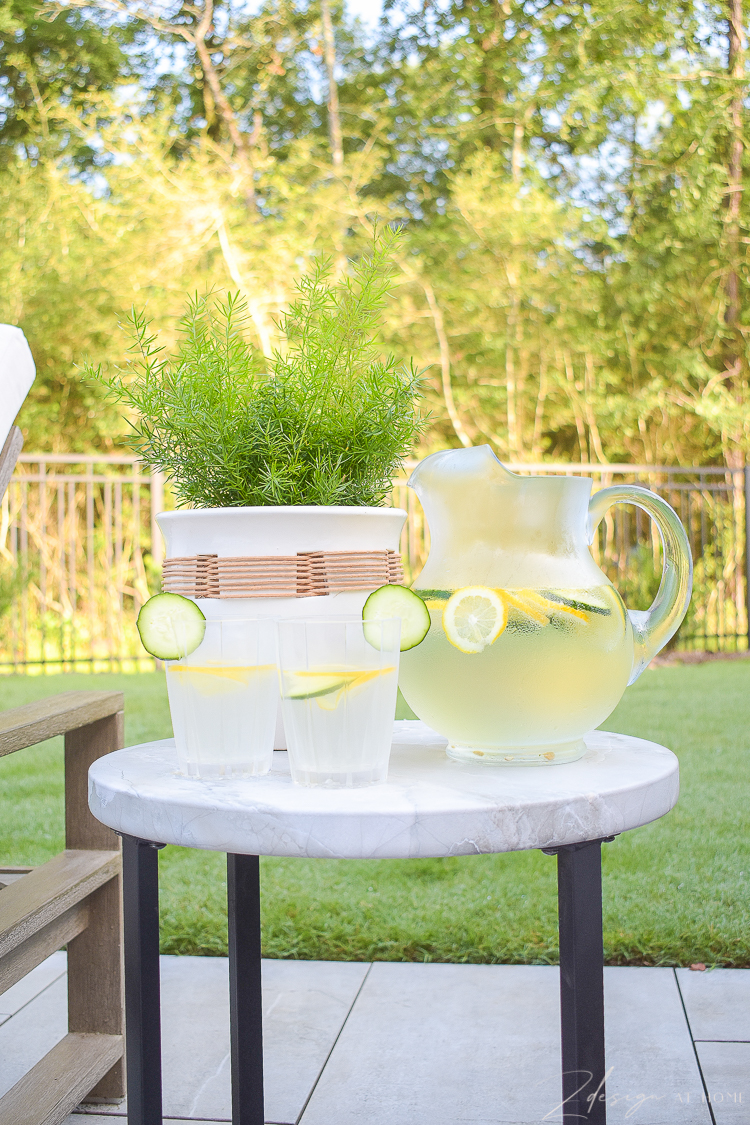 I'm sure you also noticed this darling planter pot I picked up at Walmart too!  It comes in a set of two as well (in different sizes) and I love the touch of character and whimsy it brings to this spot.  I picked up the asparagus fern locally in my Walmart Garden Center as well.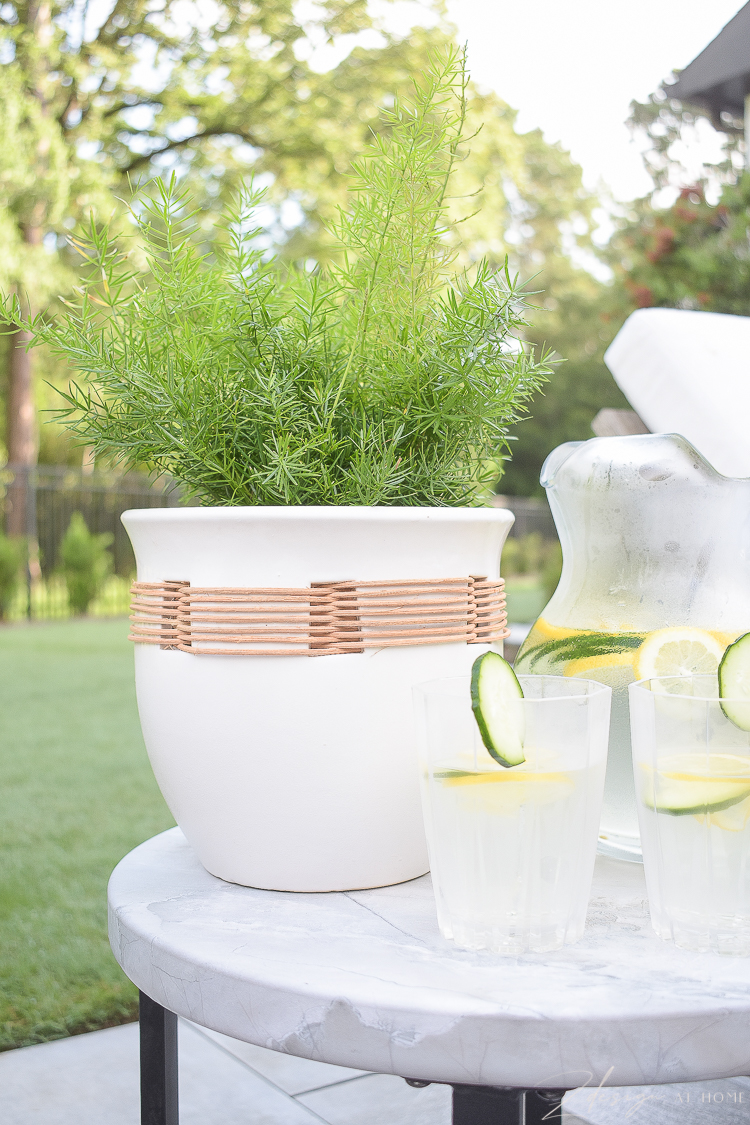 The detail is perfect and it's also rated for outdoor!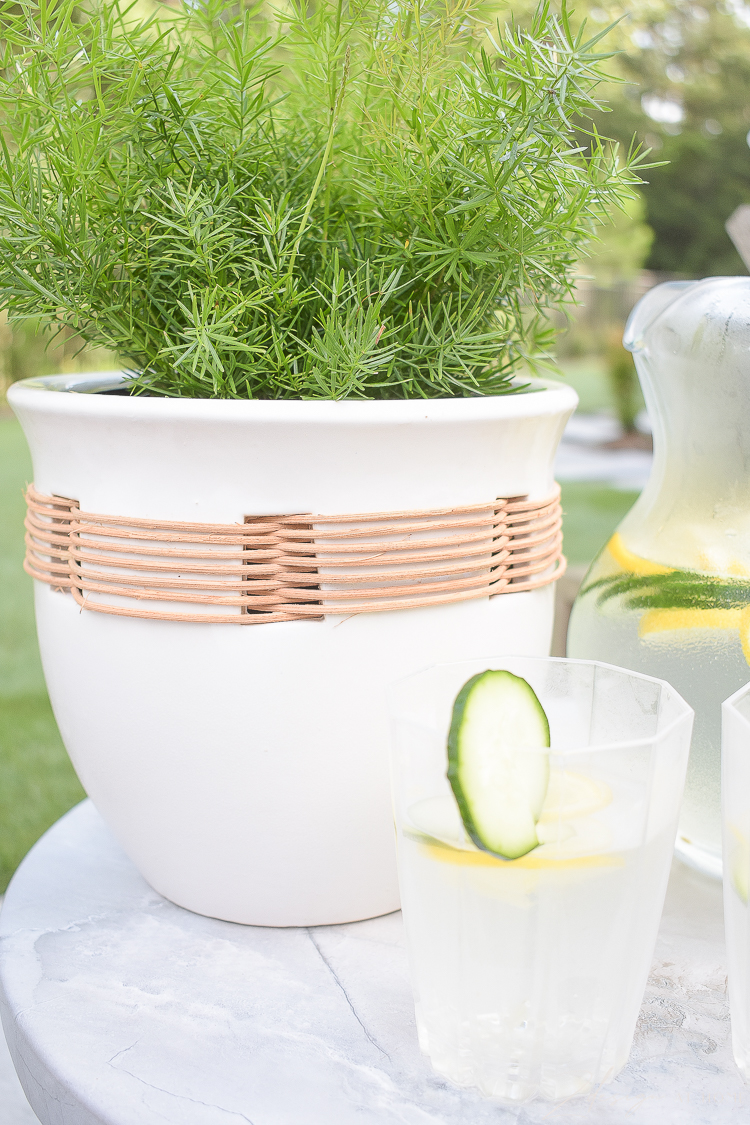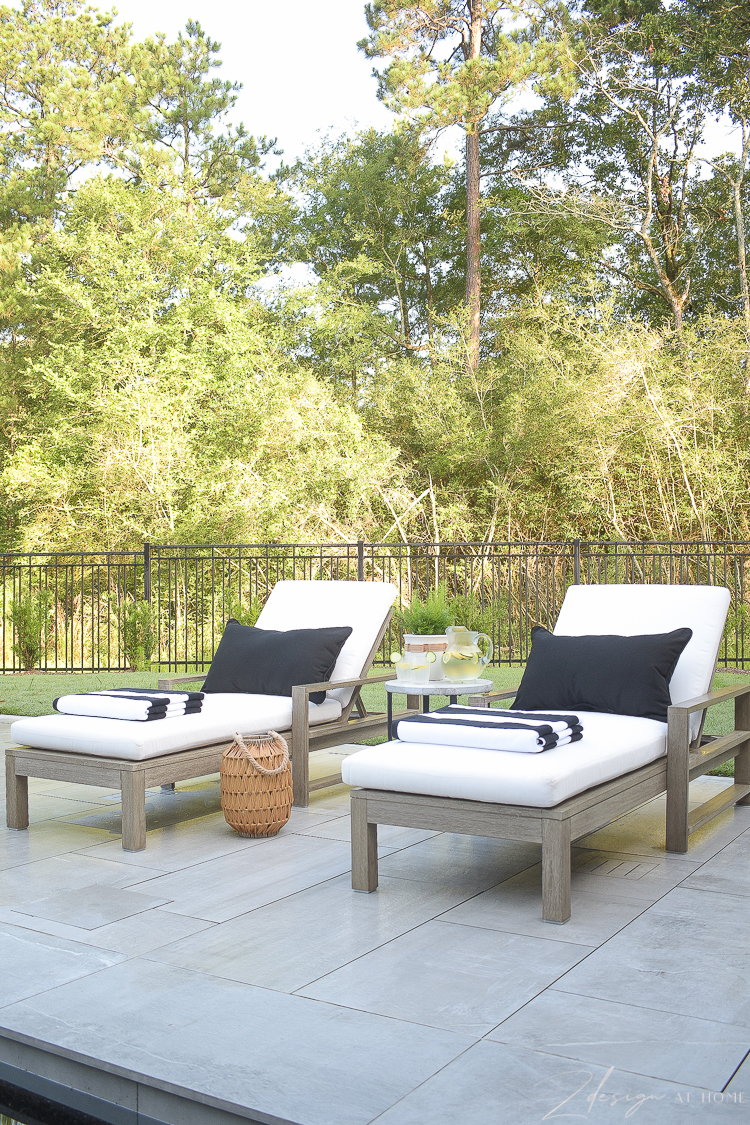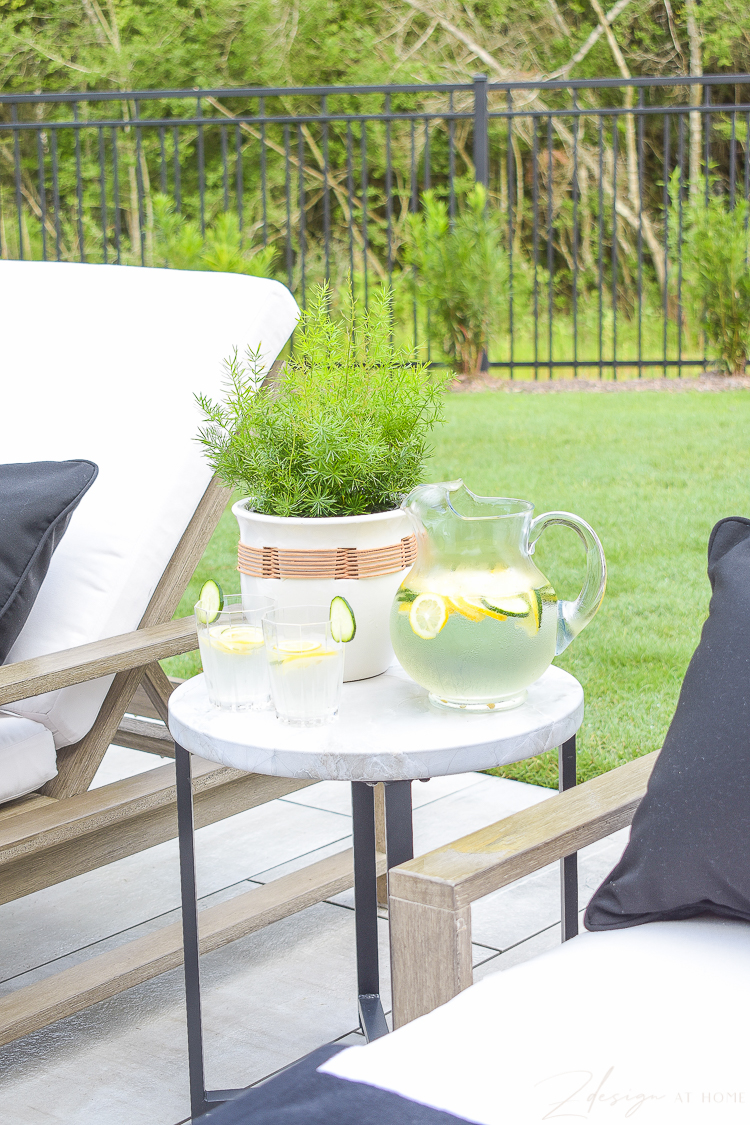 I also found this great raffia outdoor LED lantern at Walmart.  I absolutely love the glow it gives off in the evening, and how it picks up on the detail in my raffia pot.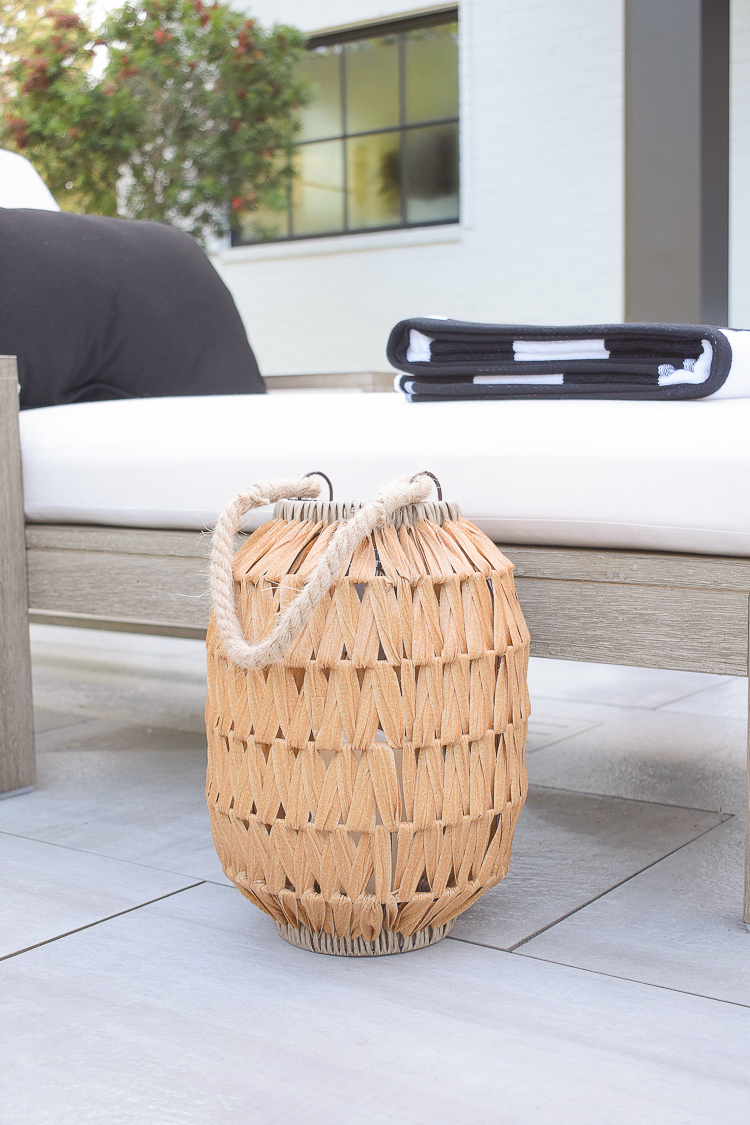 The best part was that shipping was FREE and my items started arriving within two days of my online order, and everything was here within less than a week to finish my space.  We have company coming soon so I couldn't have been more excited that everything arrived so fast!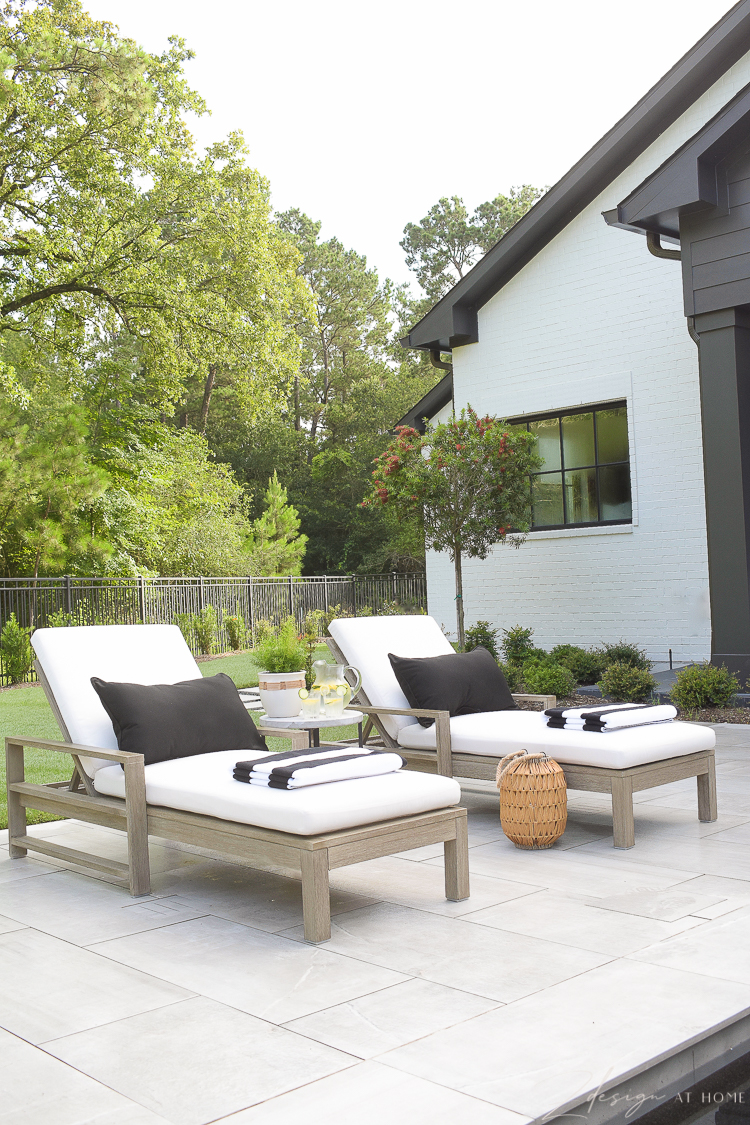 The only thing I am still lacking here (baby steps, right?!) is an umbrella but when I was at Walmart picking up my asparagus fern I found THIS black and white striped outdoor umbrella that will be perfect here!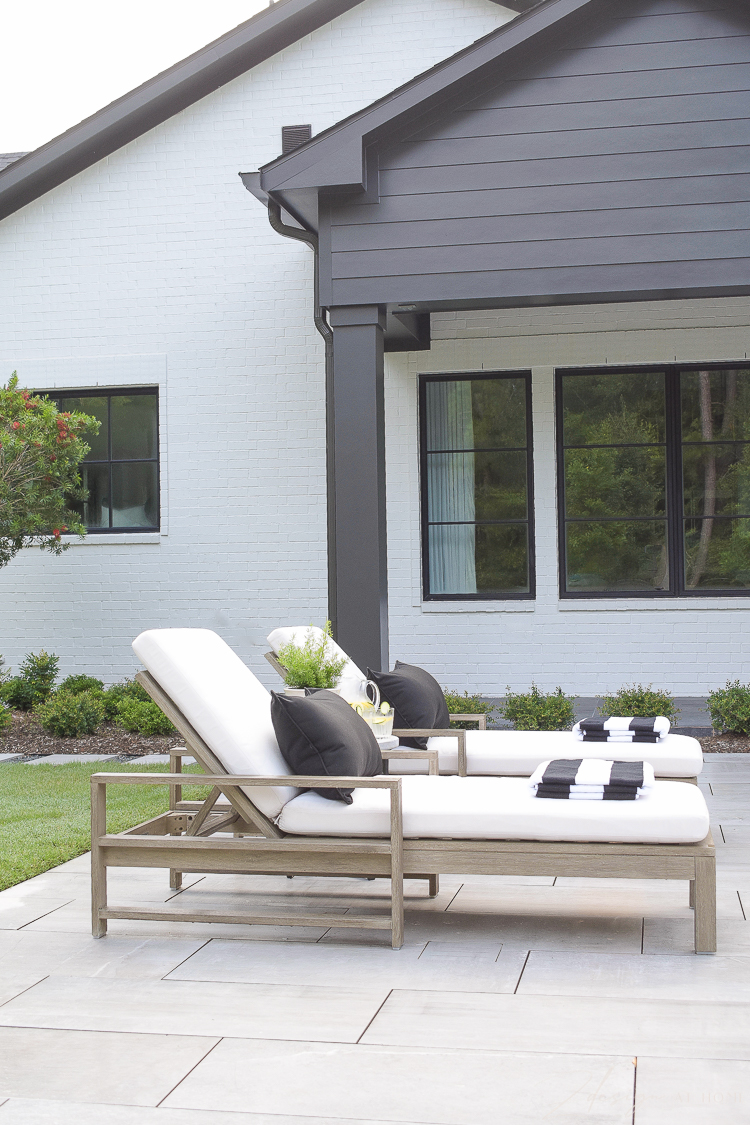 I hope you've enjoyed seeing a small part of our outdoor space all styled for summer!  Don't forget to check out the rest of my picks from Walmart's Summer Home Style below.  You will love what you find but remember Walmart has more than just outdoor decor and furniture … they have something for every part of your home!  I hope I've inspired some of your selections today!   Black and white is always a classic, gorgeous (and safe!) palette that you can never go wrong with, and don't forget to throw in a bit of raffia to add some character and charm to your outdoor (or any) space!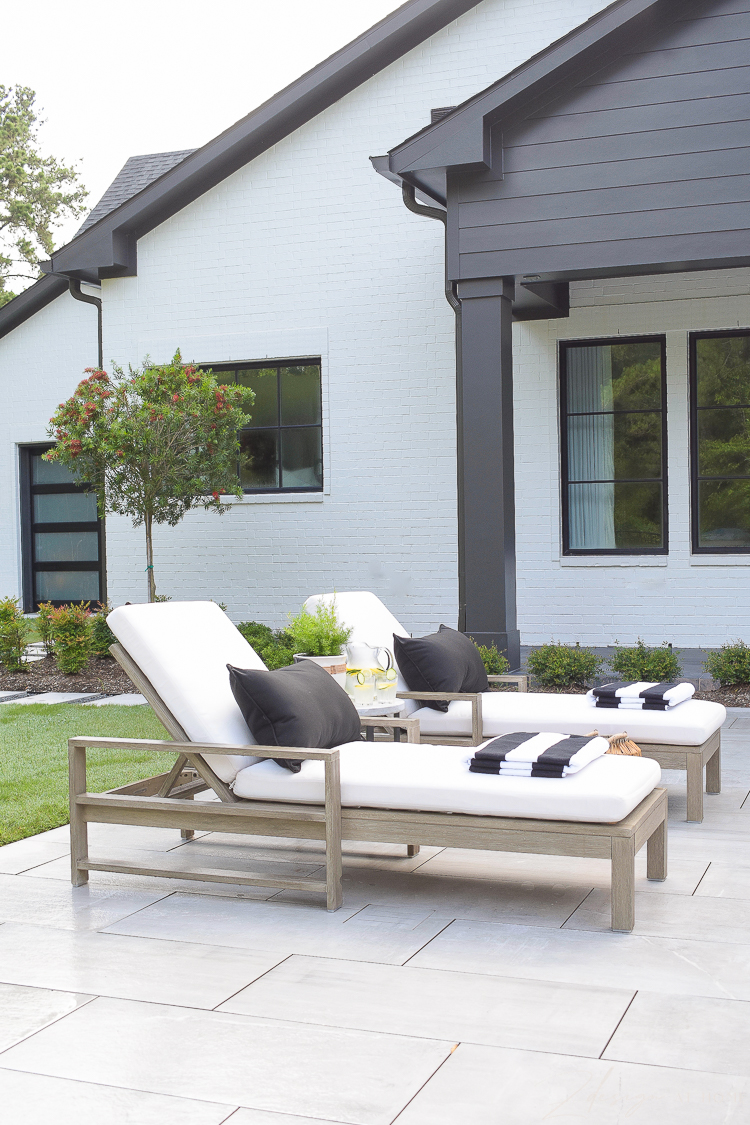 Walmart Summer Home Style Picks