One Room Challenge – Week One
Welcome to week one of the One Room Challenge!  I actually can't believe I'm hearing myself say that for the first time to tell you the truth but I am super excited (and nervous) about the challenge and am looking forward to taking on this fun journey over the next six weeks!  I am also excited to have you along for the ride so hold on tight, friends because I know it's going to be a whirlwind!!
For those of you that might not be fully aware of what the One Room Challenge (ORC) is like I didn't until about a year and a half ago, it is a biannual event held every April and October where 20 design bloggers take on the challenge of transforming a room and every Wednesday for a six week period the designers document their progress.  Additionally, everyone with a blog can join in on the fun as a guest participant which would be me this go-round! (source: Oneroomchallenge.com)
For this transformation I know some of you might be shocked to find that I will be transforming my master bedroom for the challenge.  When we moved into this space it was supposed to be temporary but due to some unforeseen circumstances things have changed and we will be in our rental much longer than originally expected.  With that in mind, I have decided to take this space to the next level and give it a more polished look so that we are more comfortable here over the next 18 months or so as we go through the design-build process of building a new home in Houston, TX.
Here is the most recent look I've had to date in this space…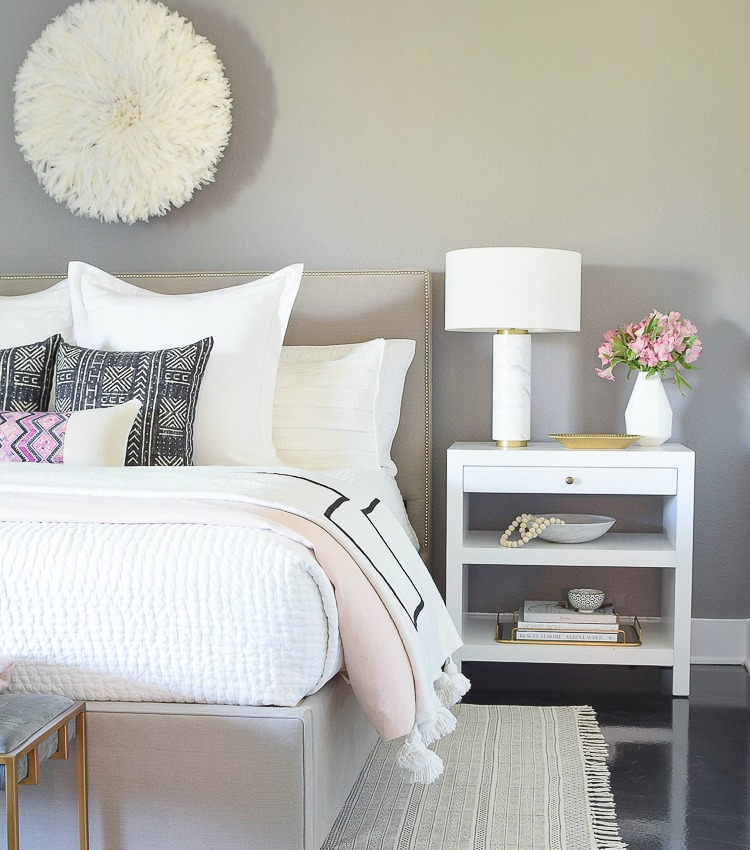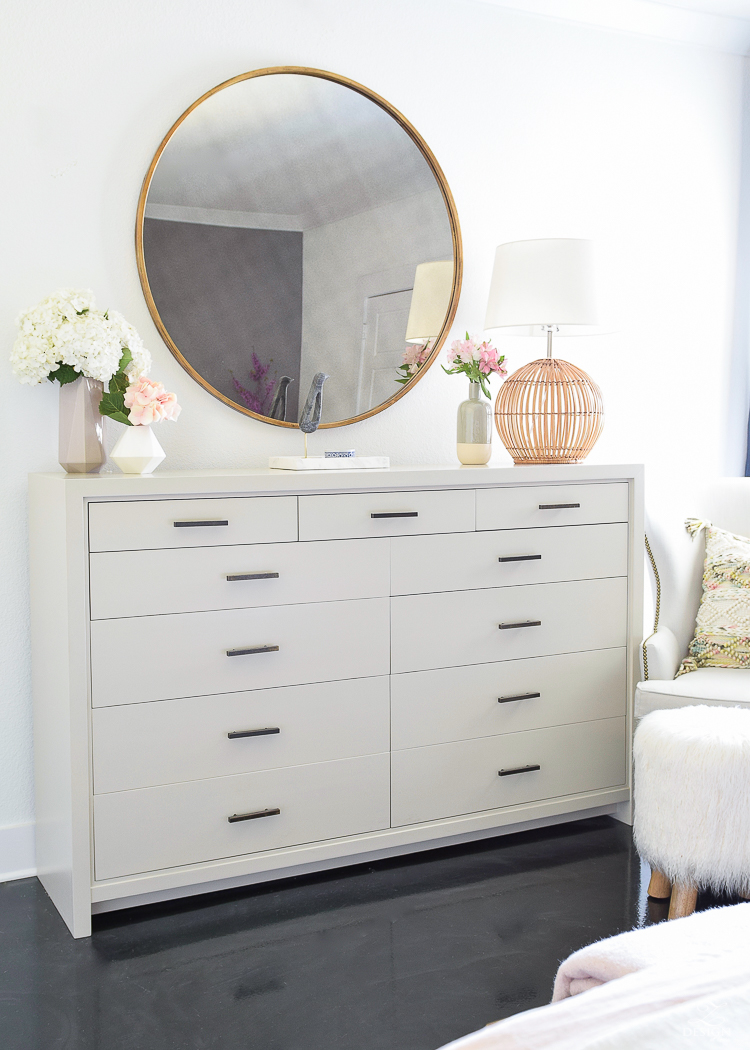 It's not bad at all, right?  I love the bedding, accessories and other things I have in the space but it is the core pieces in this room that I am taking aim at for the challenge.  Here is a list of the things I will be tackling in here over the next six weeks…
Affiliate links used in this post.  See our full disclosure policy here.
 We have had this bed for 10 years now and while it's still in great condition I am craving a much more modern look.  Ironically the new bed will be similar except that it's going to be velvet (yum!) and have the most amazing modern brass legs!
You probably already know by now that I love my night stands but we are in dire need of more storage (you need lots of storage when you live in only 1500 square feet of space) so I will be looking for something that has a lot more of that.  But have no fear, I will be keeping the current ones for our guest room (which is where they were in our previous home) once we finally get back into a house.
The dresser will remain but hopefully get a little facelift with new drawer pulls.  I have gone back and forth about whether or not to strip it down to the bare wood but ultimately decided to keep it as is mostly because of the new chair I have on the way that has a lot of exposed wood (I'm concerned about the two woods clashing as I haven't seen the bare wood on the dresser in 10 years and don't 100% recall what it looks like).
A new rug in this space is a given!  The rug we currently have is fine but it slides around all over the floor (we failed to include a rug pad during installation) and provides no warmth or coziness whatsoever.  It's very thin and although I like it, when you live on concrete floors a nice, plush rug is a must, especially when hopping out of bed in the morning!
I will be including some new art and the current mirror (that I love) might get a new coat of paint just to switch things up a bit from the gold – I'm thinking black or almost black.
Lighting – New lamps for the bedside (that will provide a pop of color) but also right now we have an ugly fan in the space that will be replaced with a new light fixture (I'm waffling between two – this one & this one).
Wall covering – Fist of all this room is small so the gray accent wall behind the bed has to go.  It feels somewhat depressing in this small space and while I would love to use a beautiful graphic wallpaper behind the bed like I did in my previous home, I think I've decided to go with a simple white grasscloth on the wall.  This will provide some texture and interest behind the bed and lighten and brighten the space all at the same time without overpowering the room with a bold print.
The chair – I like our current wingback but this corner needs a modern update so I have a chair I'm smitten with on the way.  My plan is to get another one once we finally get into the house and use them as a pair in the living room or game room.
Draperies – I really love the ready-made navy drapes in this space (I also have the same ones in my son's room in gray) but again, need to lighten and brighten this space so I will be switching them out with some custom white linen panels.
Bedding – I haven't even thought about tackling this one yet but I'm sure I'll come up with something.
Lastly, we will be getting a new mattress during the challenge as well, one we've been looking at for quite some time now that I am super excited about (mostly for my husbands occasional back pain).
Wow! Was 11 enough for you?  I'm exhausted just thinking about it!!  Here is my design board that I will be working from over the next six weeks.  I'm sure some items might change here and there but for the most part this is what the finished product will look like in the end.  I would love to hear your thoughts in the comments section below!
*Affiliate links used in this post.  Please see our full disclosure policy here.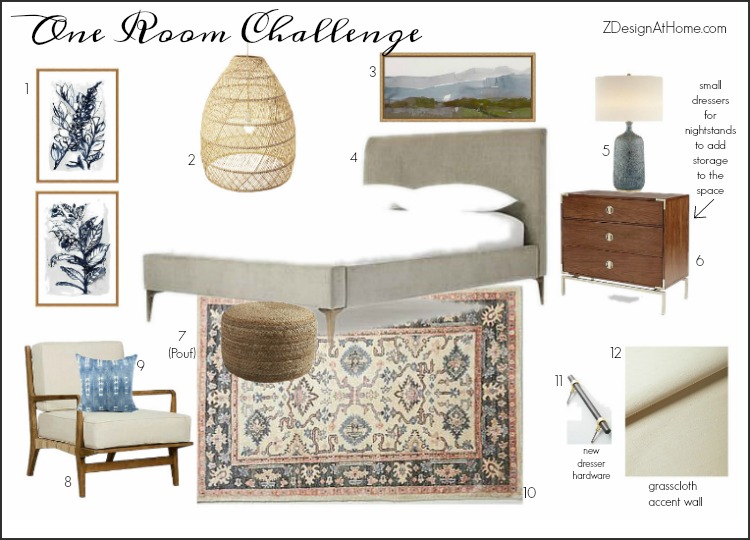 1 Botanical Art 1 & 2 | 2 Basket Pendant | 3 Landscape Art | 4 Upholstered Bed | 5 Blue Lamp | 6 Nightstands | 7 Jute Pouf |8 Chair | 9 Pillow | 10 Rug | 11 Dresser Hardware | 12 Grasscloth
And last but certainly not least I wanted to mention how thankful I am to some of my favorite brands that will be sponsoring this project such as McGee & Co., Tonic Living and Saatva Mattress.  I am beyond excited to share with you all about their products over the next six weeks!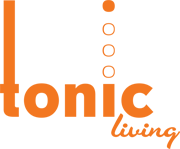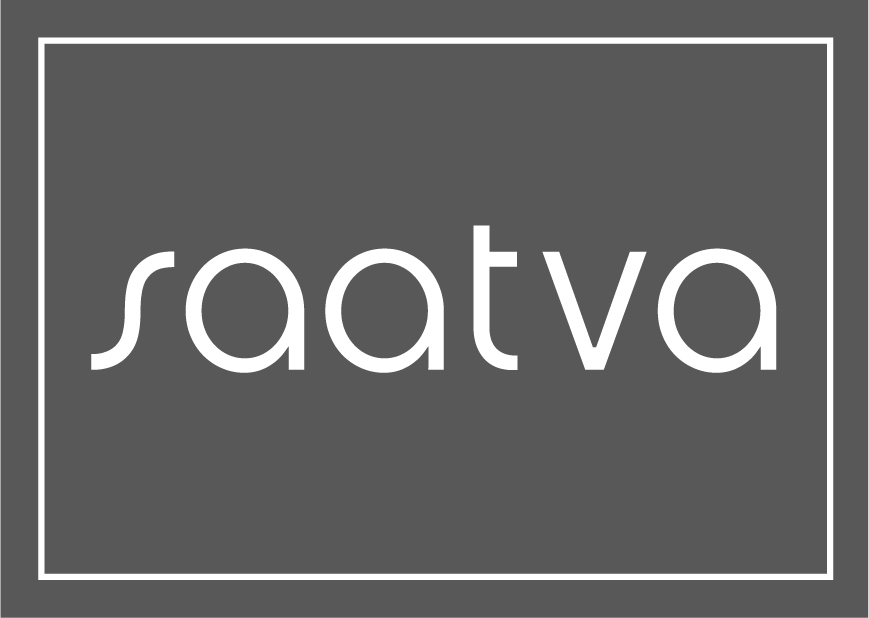 UPDATE:  You can now visit week 2 HERE, week 3 HERE, week 4 HERE, week 5 HERE & the final reveal/week six HERE.
I hope you'll stop by each week to see my One Room Challenge progress and I look forward to having you around for the ride!  To visit the other participating bloggers and to see their weekly progress please be sure to visit the ORC link-up page here!
Update:  See ORC Week 2 HERE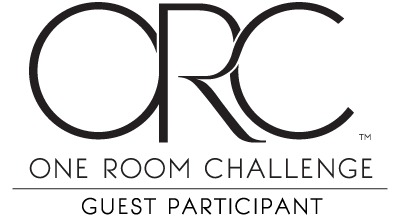 Let's stay connected…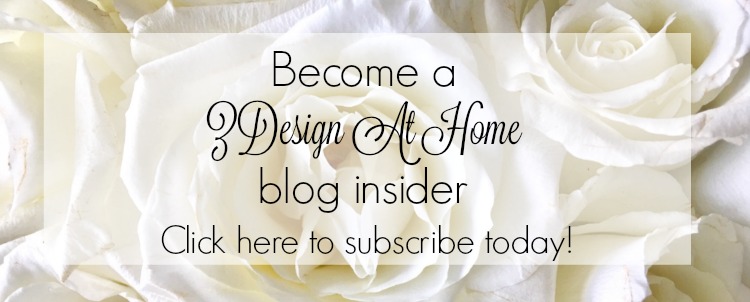 Pinterest | Facebook | Instagram