One Room Challenge – Week Five
Welcome to Week Five of the One Room Challenge!  Thanks for stopping in as we get closer and closer to the finish of this amazing design race!  If you are new here or just simply need to get caught up on weeks 1 – 4 of the ORC, you can do that here…
Week 1 | Week 2 | Week 3| Week 4
As per usual I want to thank my incredible sponsors before I get started.  A lot of this wouldn't have been possible without their participation and I am truly grateful for their contributions and to the people that work for these companies that have helped to make this happen!  Affliate links have been used throughout this post but all thoughts, opinions and product choices are my own (read our full disclosure policy here).
So what happened this week…
Something I've been talking about from the beginning are the new custom curtains from Tonic Living that will be installed and I finally have my swatches organized to share with you.   I went back and forth so much on which fabric to use that I finally had to force myself to make a decision but here are some of the swatches I requested to choose from.  The print on the bottom (especially the black & white print on the right – seen HERE on a pillow) stole my heart and the others are white linen and a nice, thick, white cotton twill.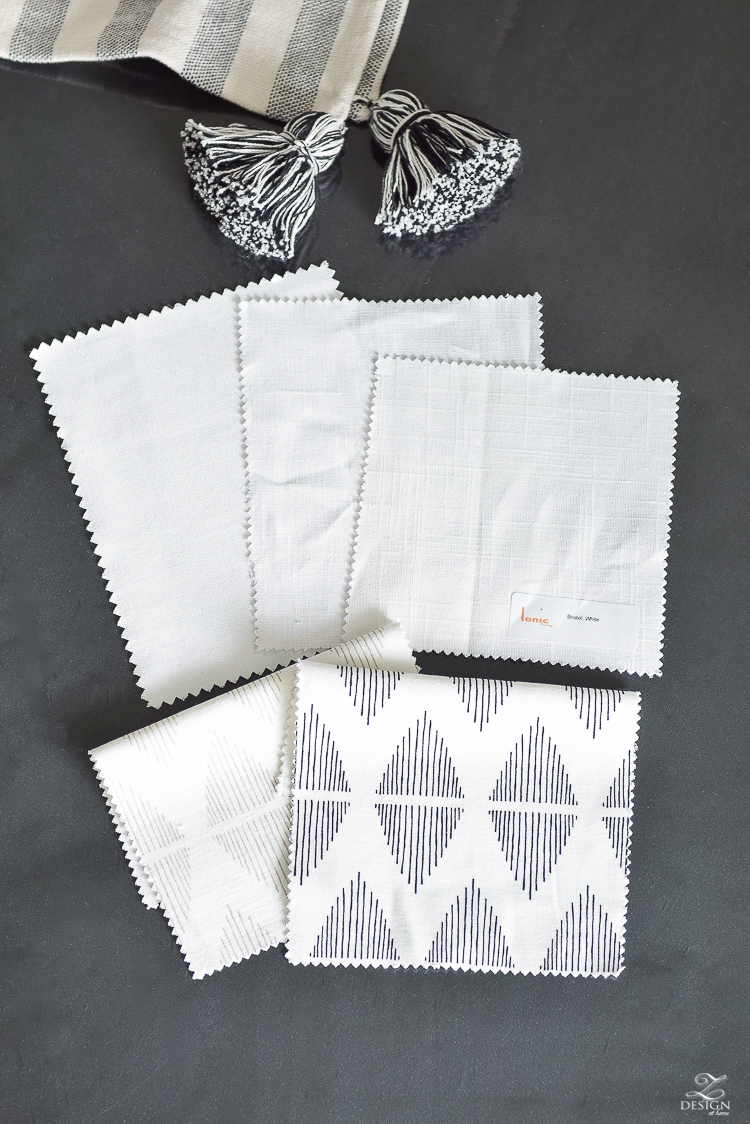 Ultimately I chose the white linen and mainly because I have to think about what will work in my home once it's built and of course white will always transition into another space well.  Tonic Living is constructing these for me with a blackout lining to keep the sun out on those Saturday mornings we want to sleep in but the lining will also protect the linen over time from the sun coming in the window, and help them to look and feel more full and luxurious.
For the drapery style I chose to go with a top pinch pleat but you can learn more about Tonic Living's custom drapery HERE where they walk you through the process of how to order custom drapes with a drapery style guide, lining options, and how to measure for your new drapes – I can't get over how easy they make it for you to go custom!  This is a company I have been using for my custom textiles for a little while now and couldn't recommend them more!  This is the white I chose, Tuscany Linen…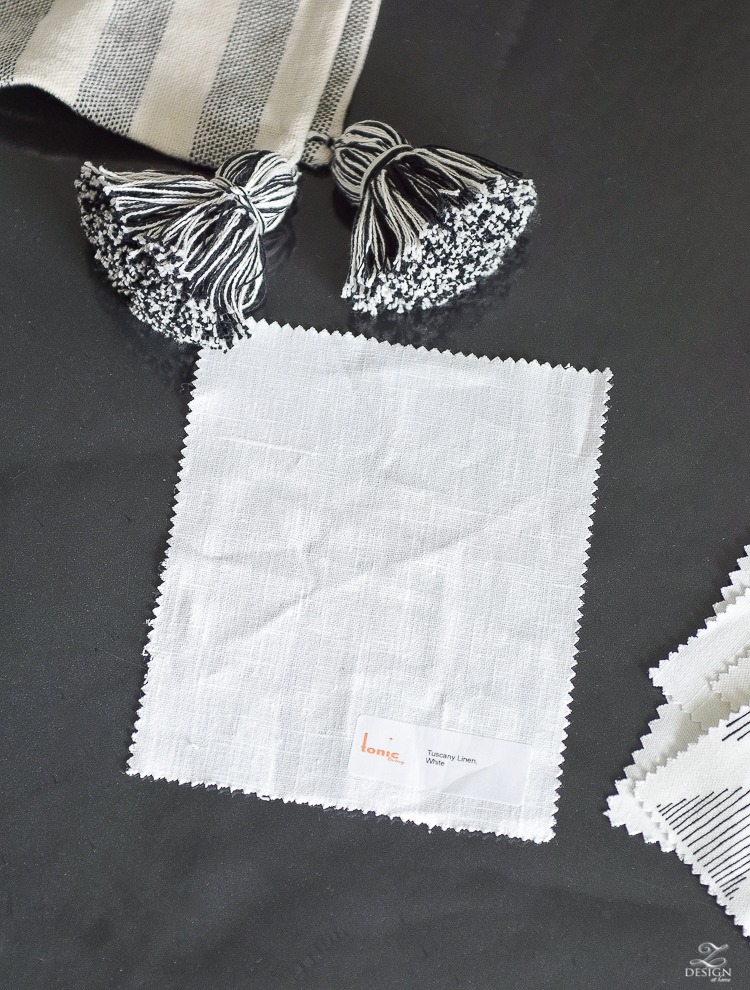 They are in transit as we speak and I can't wait to get them hung this weekend!!  Here is my design inspiration photo that I sent over to the owner Janine, at Tonic Living for this project…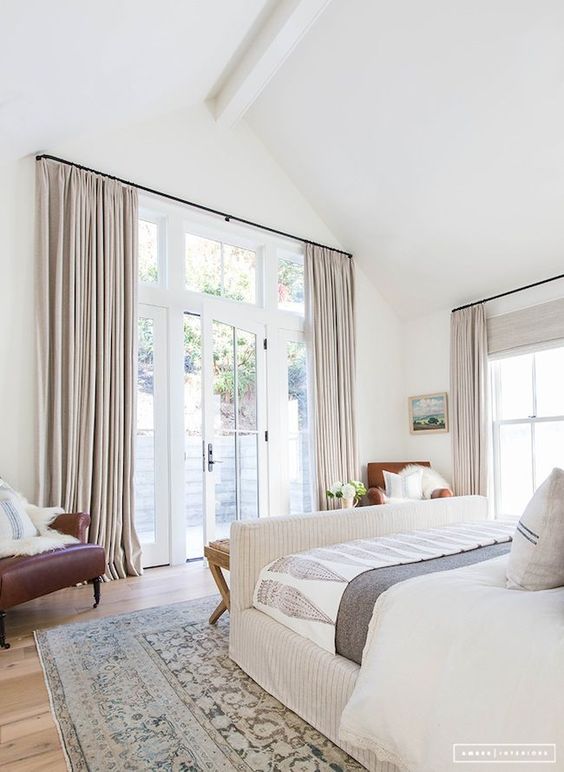 Next up is the chair from McGee & Co!!  From the moment I saw this chair I knew it would be perfect for this room redo.  It has a warm, coastal vibe but really gives the room a fresh, modern update that would work for any design or space.  My plan is to get another one when we move into our home and use them as a pair.  P.S. the old curtains are still up but the new ones will be up next week for the reveal!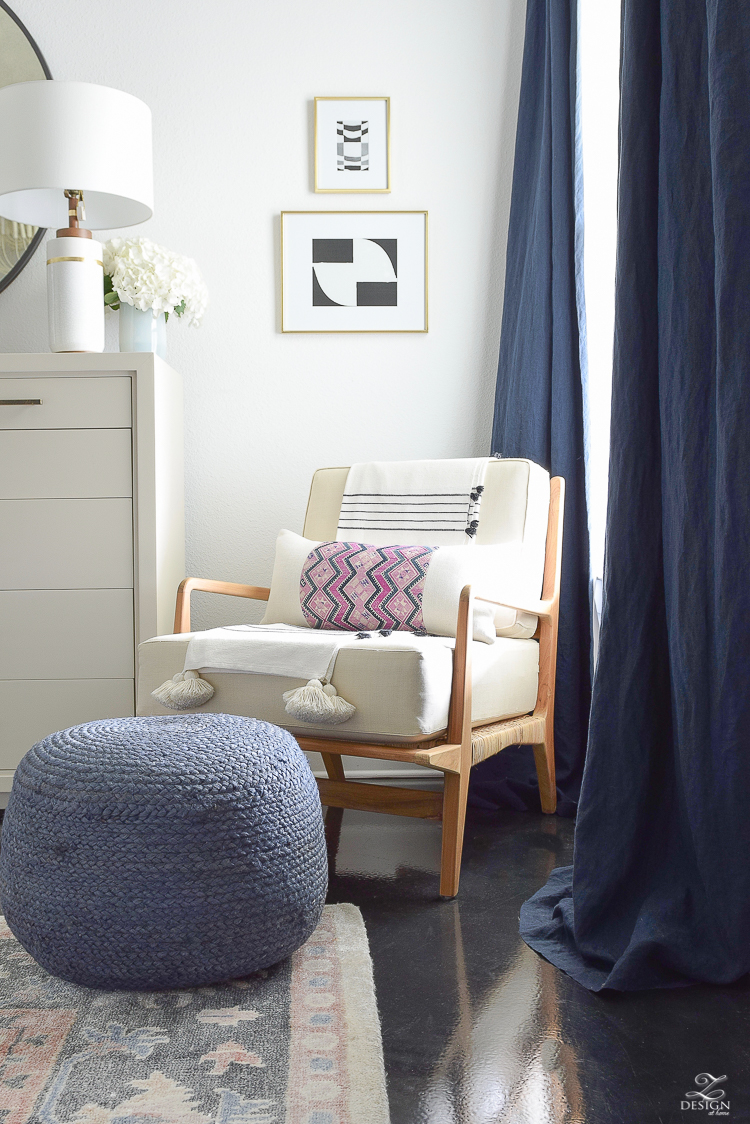 I've styled the chair with one of my favorite tassel throws from McGee & Co but the pillow (similar) will go back on the bed for the reveal as I have this pillow on the way.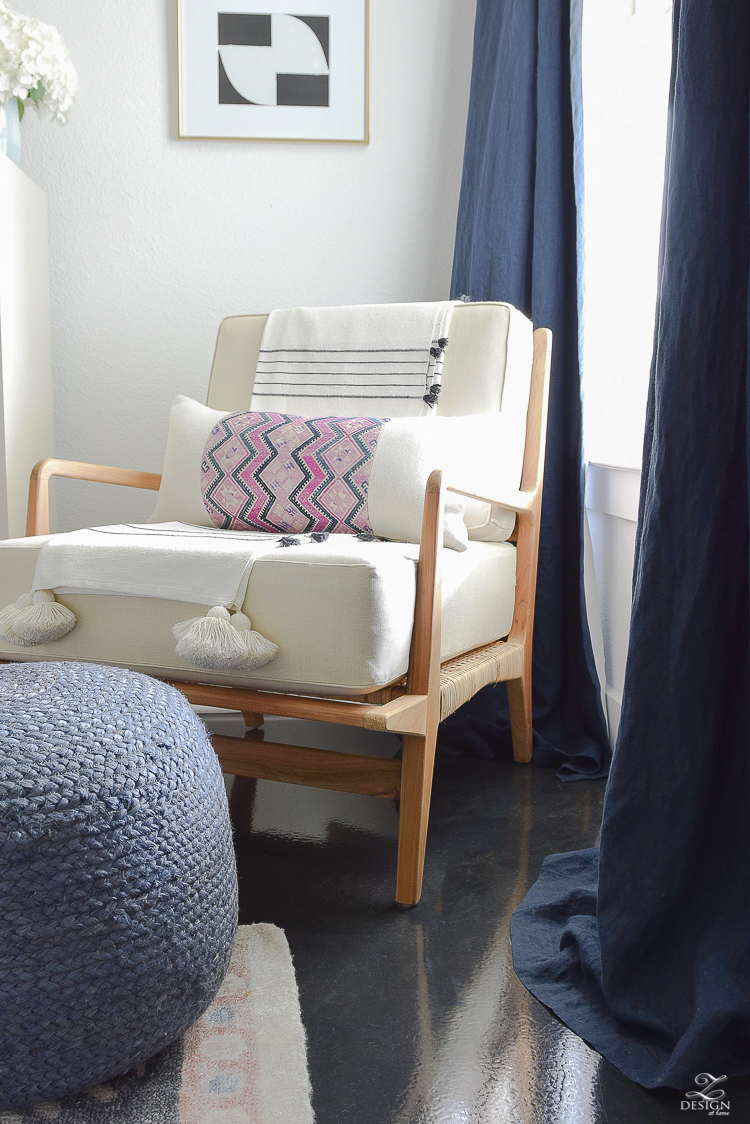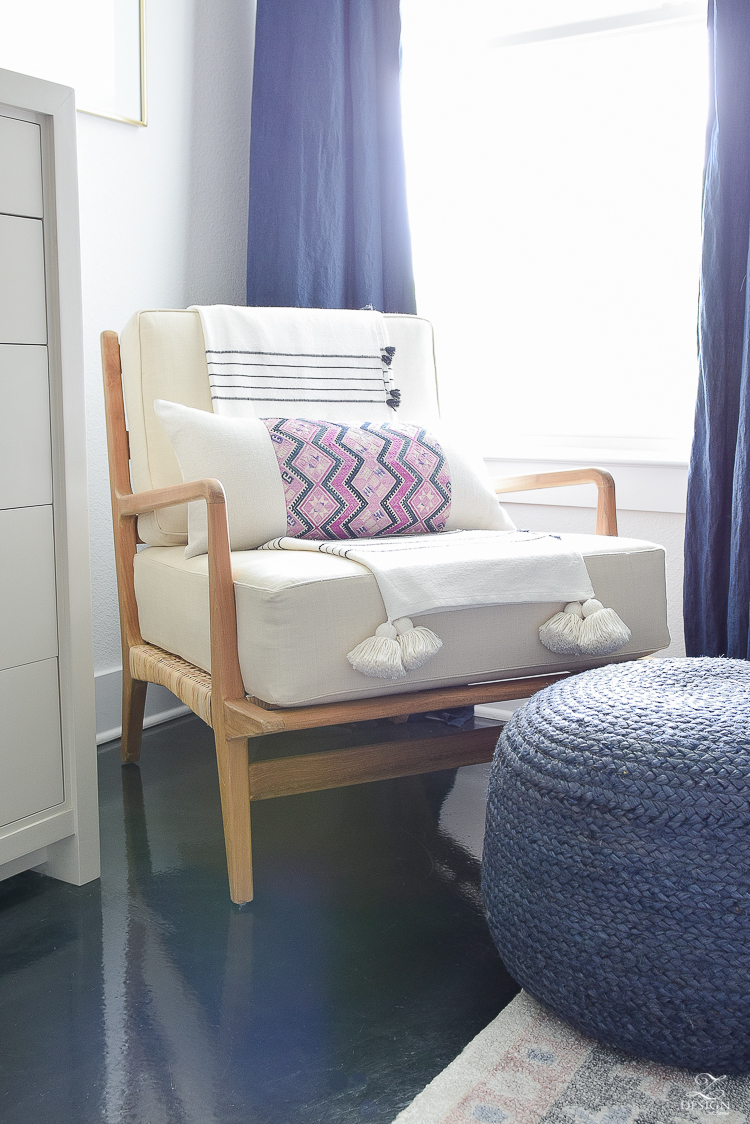 You may have also noticed some new frames/art above the chair – once the chair was in place the reality of the wall behind the chair feeling bare because this chair is much lower than the previous chair slapped me in the face!  So, while I was out on an accessory shopping trip (and to return some items that didn't work) I picked up these brass gallery wall frames.  They came with the modern black and white prints in them and I love them so will keep those in for now.  In the future however I will probably switch those prints out for family photos:).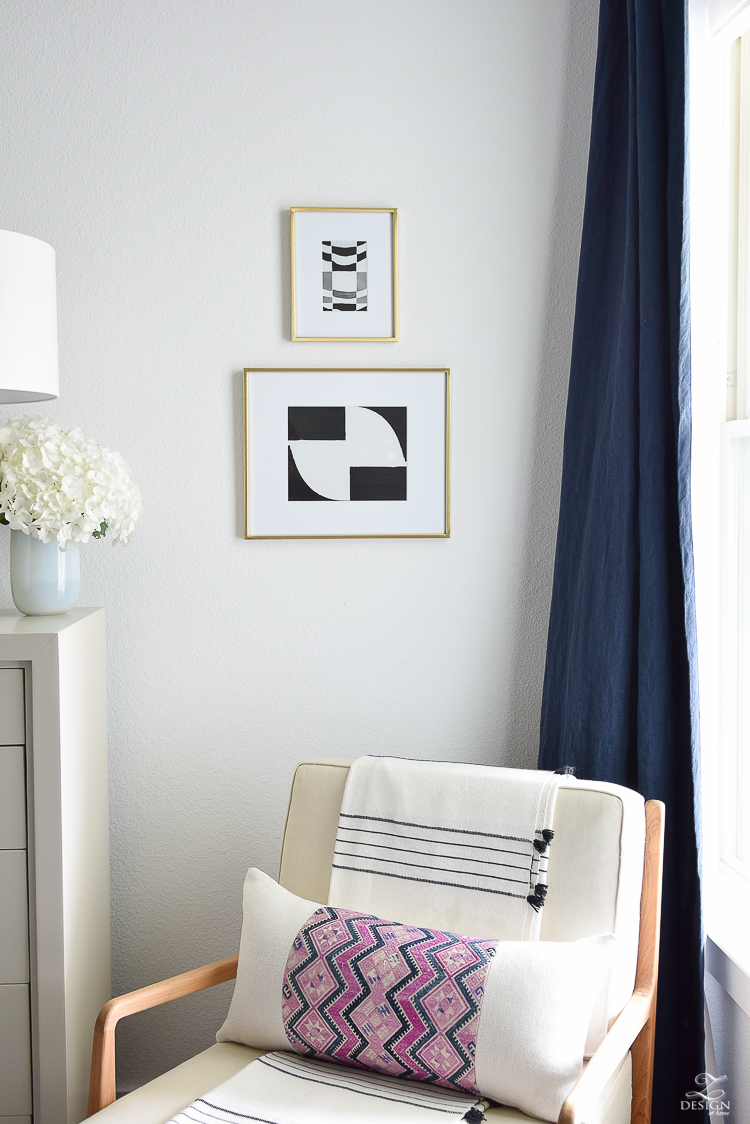 Turning your attention to the right a little where a new mirror that just arrived will hang on the outside of the closet.  I actually couldn't get the mirror I wanted that was full length because it's on back order so the challenge became finding something that was the right style, color and size since I am working with a narrow space here.  But, I needed a dressing mirror somewhere in the room and this was the only available spot so here it's going to go.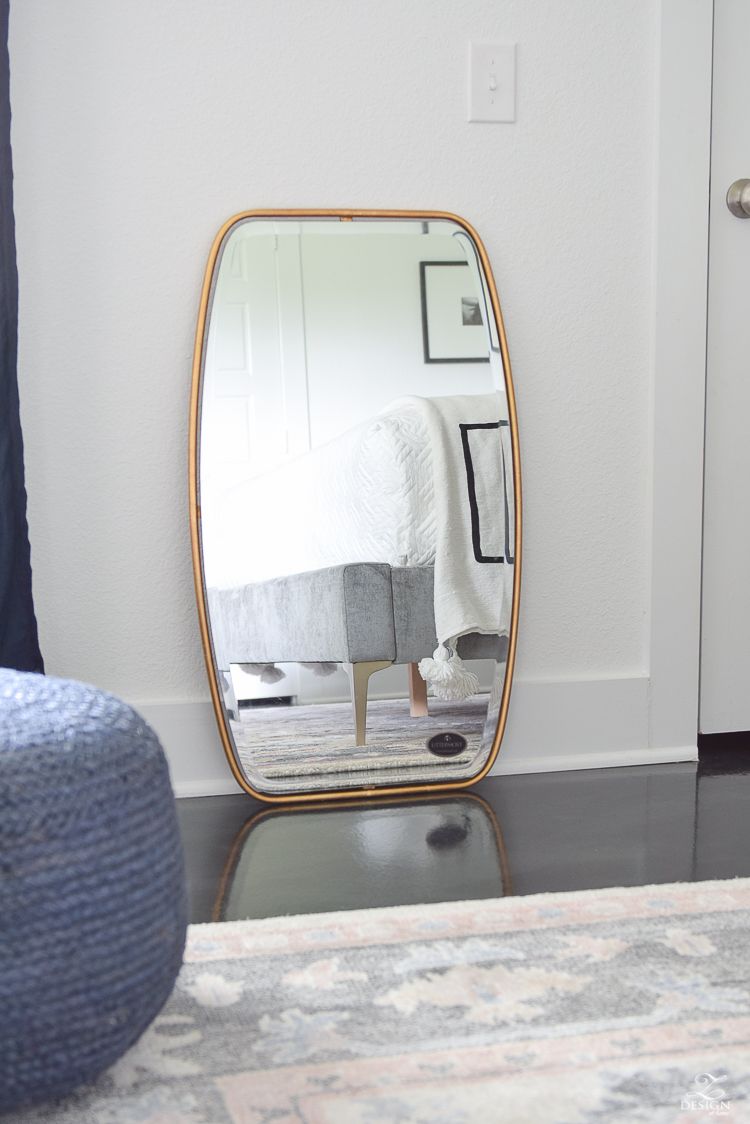 I love, love, love this mirror!  It floats in the frame and adds a little sparkle to this side of the room. It also has a simplistic, modern vibe that works perfectly with my design for the room.  I can't wait to get it hung this weekend!!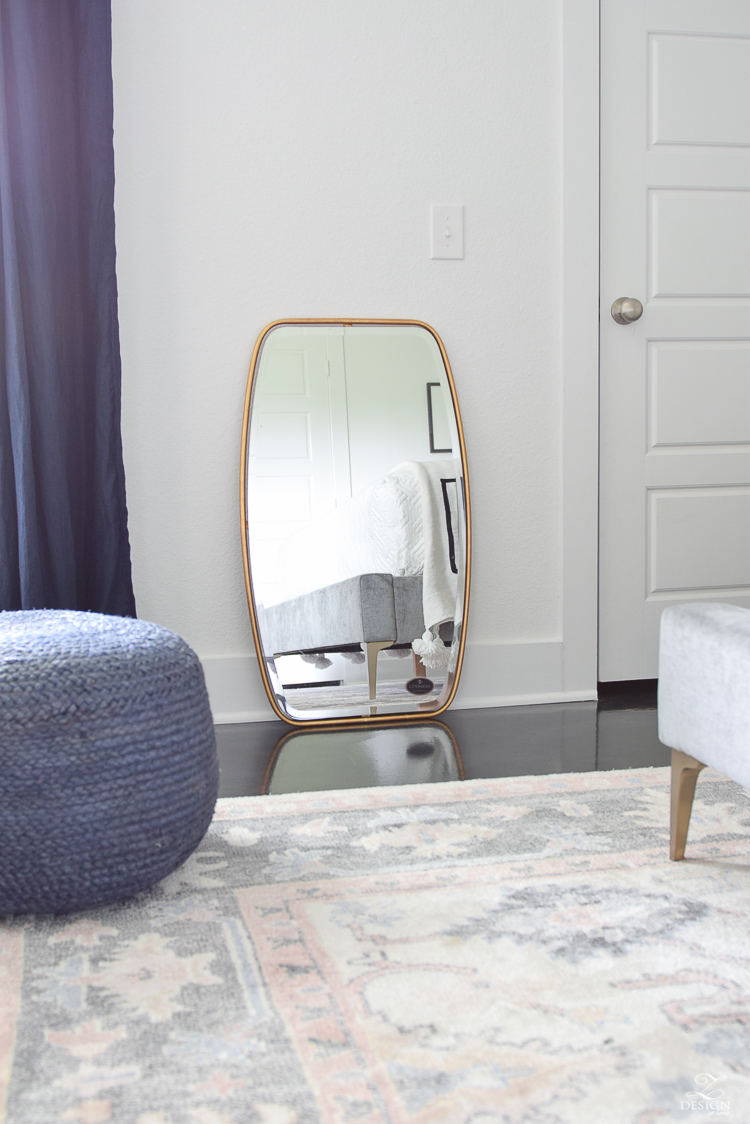 Next up…I finally got the new bedding on the bed and am loving the look and feel of it.  I really love this basket weave quilt and shams from Boll & Branch and love how it really steps my bedding ensemble up a few notches.  It's organic, so soft and really helps to elevate my design.  I'm not sure if I'm going to use this throw at the end of the bed or not because I have another one on the way with black tassels (here) but this is a peek at what the end result will look like…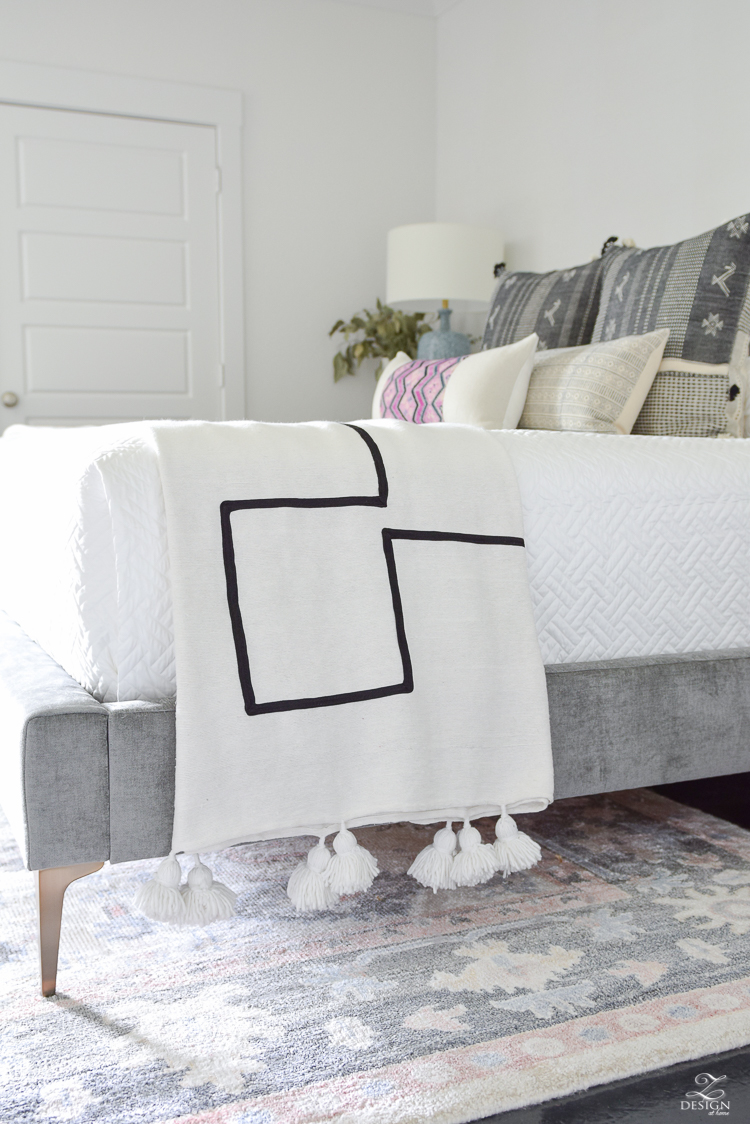 And remember those bed pillows (middle & back) from McGee & Co. I showed you a couple of weeks back?  Here is a peek at what the end result will be and I couldn't be more excited!!  The new bed has a lower headboard than my previous bed and is more modern so I'm keeping the look clean and uncluttered for this challenge and I couldn't love it more!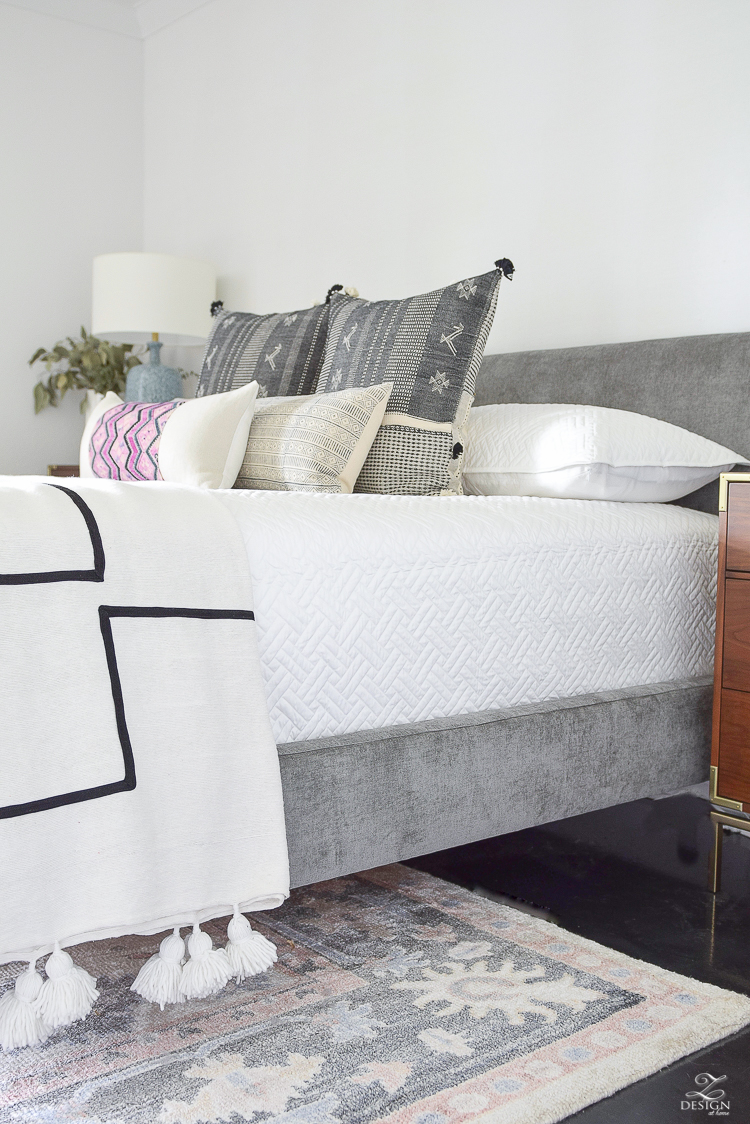 This abstract landscape is one of the art options I chose from McGee & Co. for over the bed.  I love the colors and the transitional feel of it for the space and now that all of the furniture is in the room we can start making some decisions about where the final pieces will go this weekend, which means we'll be doing a lot of hanging and then the room will be complete!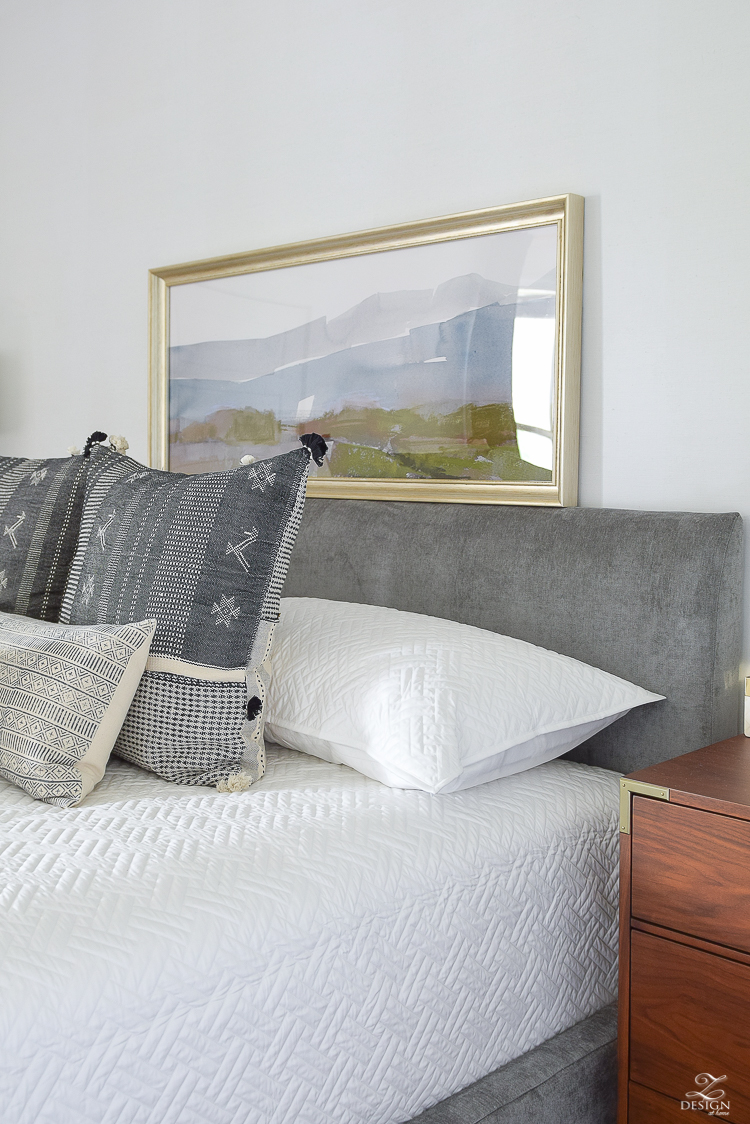 Thanks for stopping by for week five of the One Room Challenge and don't forget to check out the other participating members on the ORC link-up page HERE.  I look forward to seeing you next week for week six (the ORC Finale)!  We're almost there – Wish me luck!!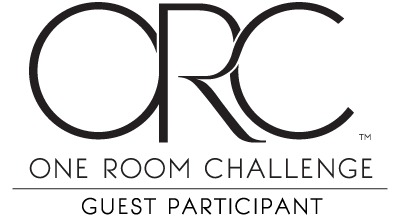 A big thank you again to these wonderful sponsors…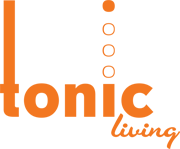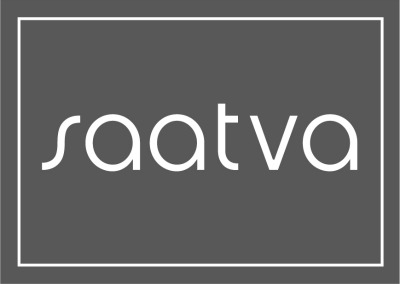 UPDATE:  You can now visit week 6/the final reveal of this project HERE
Thanks for stopping in today!!  If this is your first time here, please consider subscribing to the blog to receive weekly updates throughout the 2018 Spring One Room Challenge project and beyond!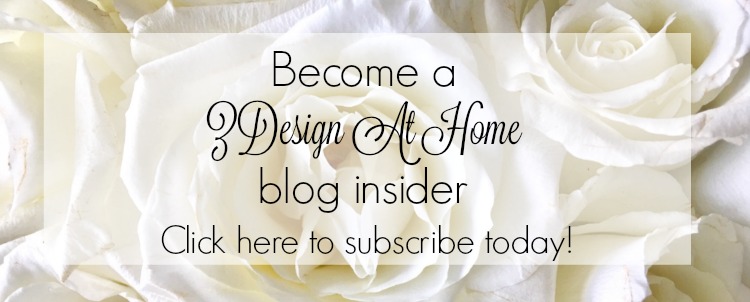 Custom Drapery by Tonic Living | McGee & Co. Chair | Brass Gallery Frames | Gold Wall Mirror | Basketweave Quilt & Shams | Large Tassel Throws – here, here & here | McGee & Co. Bed Pillows – here & here | Upholstered Bed | Abstract Landscape Art