What a holiday season so far, hugh?  It has definitely been a crazy one around here but we are getting there.  Tomorrow I'll be packing for our annual Christmas trip to Alabama and Florida to see our families but before I left I wanted to finally share my Holiday Bedroom Tour.  You can see my Christmas living room here, and my Christmas dining room here.
I'm going to keep it short and sweet and just let you enjoy the photos but please let me know if you have any questions in the comments section below.  This space is super cozy but super simple and will carry us into the new year, which is what I love best when decorating my spaces.
Holiday Bedroom Tour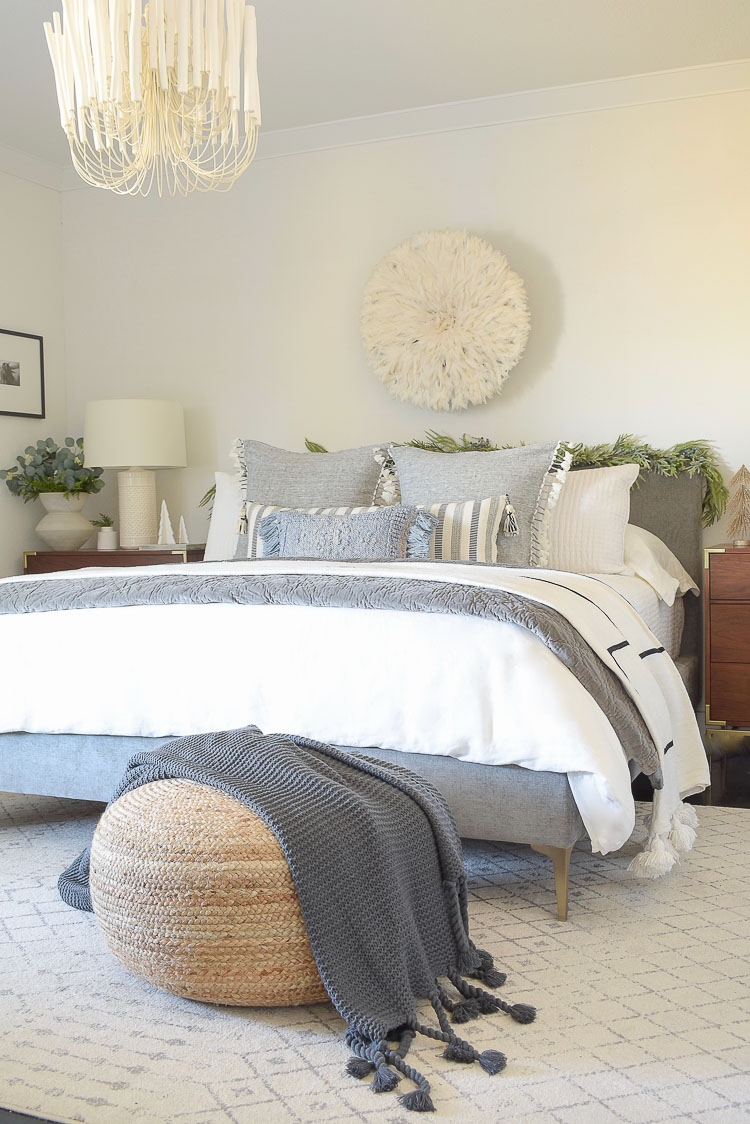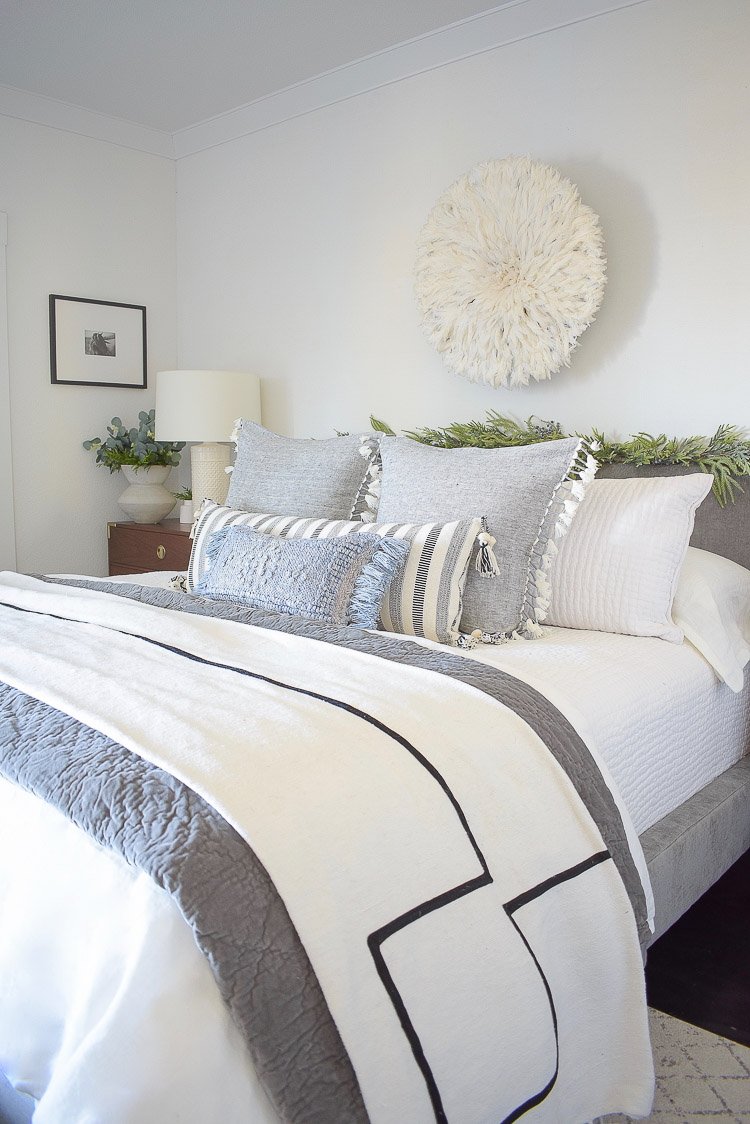 I did actually add some Christmas touches to the space – you will notice them on the nightstand.  I wanted to keep it simple and subtle so the small white ceramic trees and the bottle brush trees on the opposite side were the perfect touches.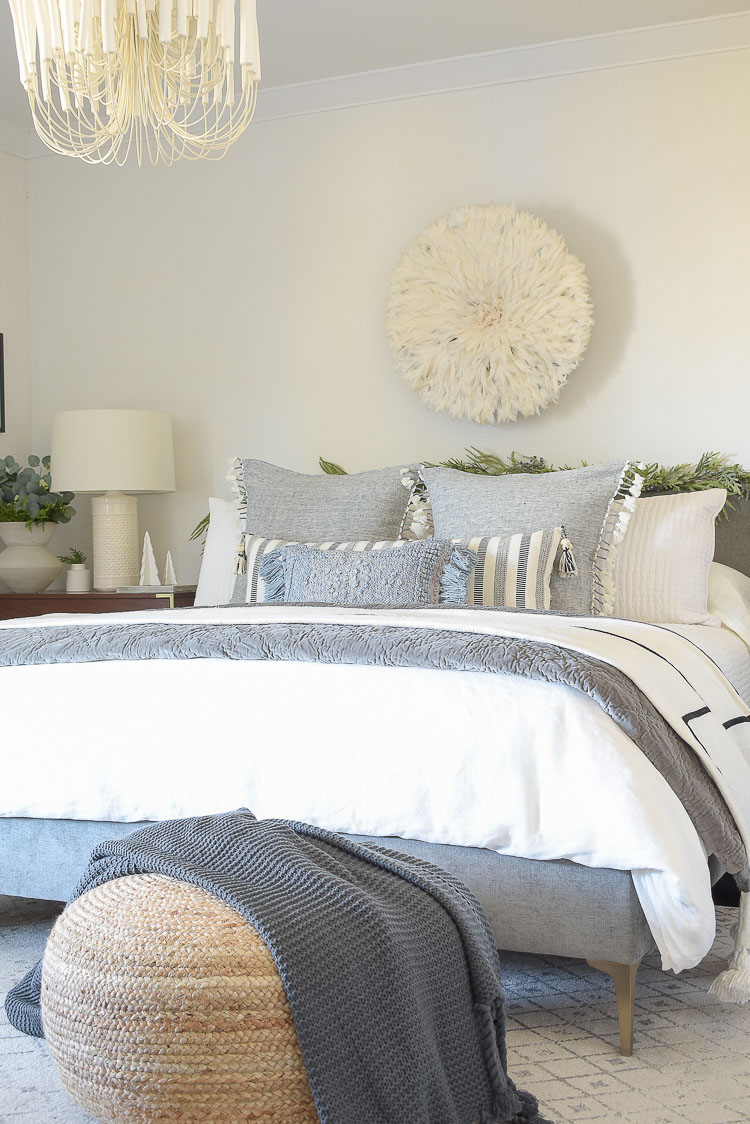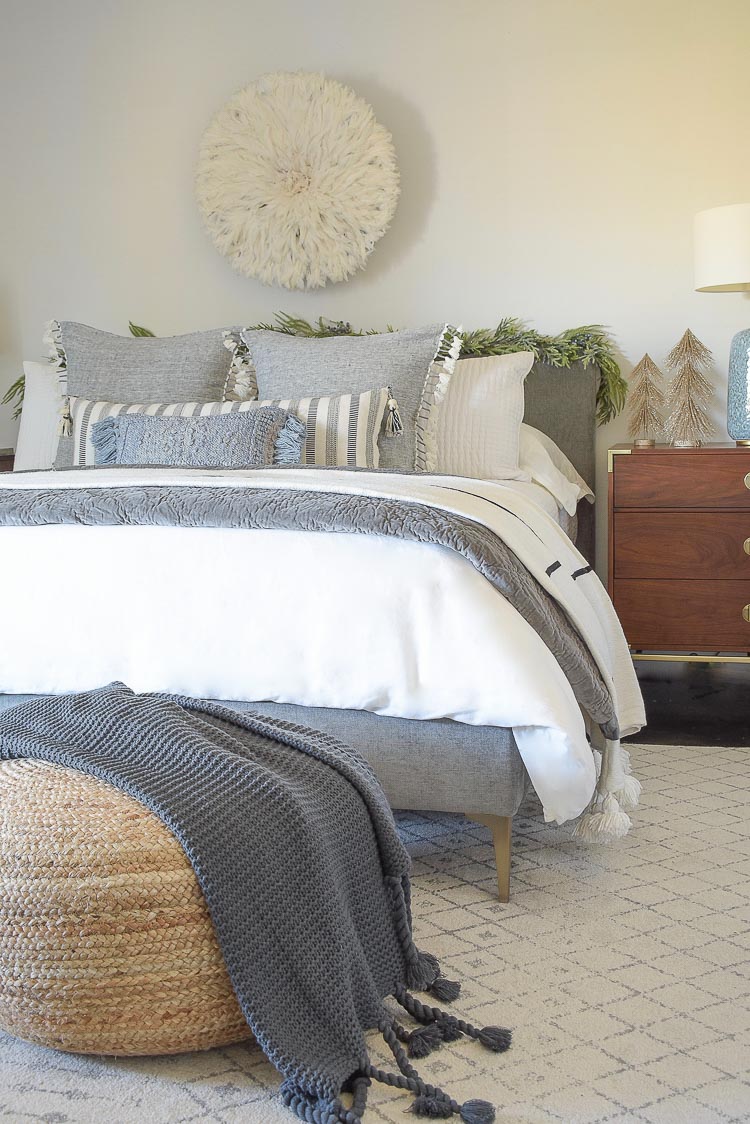 One thing I did do differently was to add a couple of new pillows that will carry me into the new year and possibly the spring.  I love the unique fringe on these pillows and the texture that the subtle blue one provides!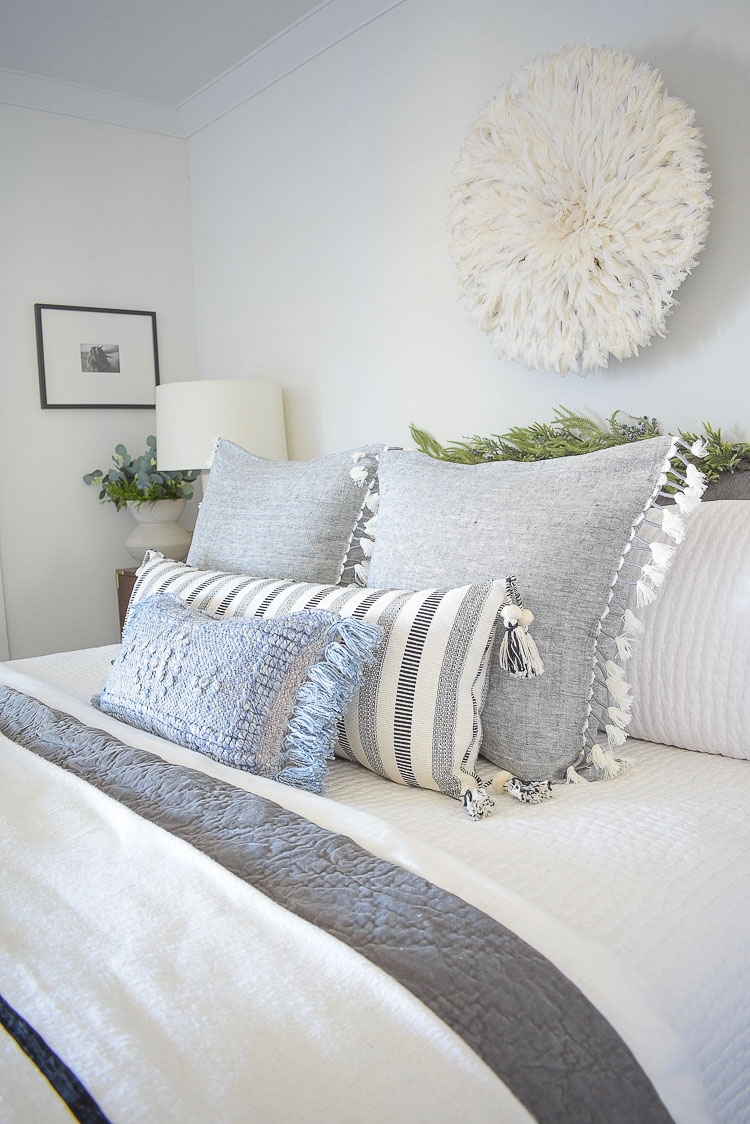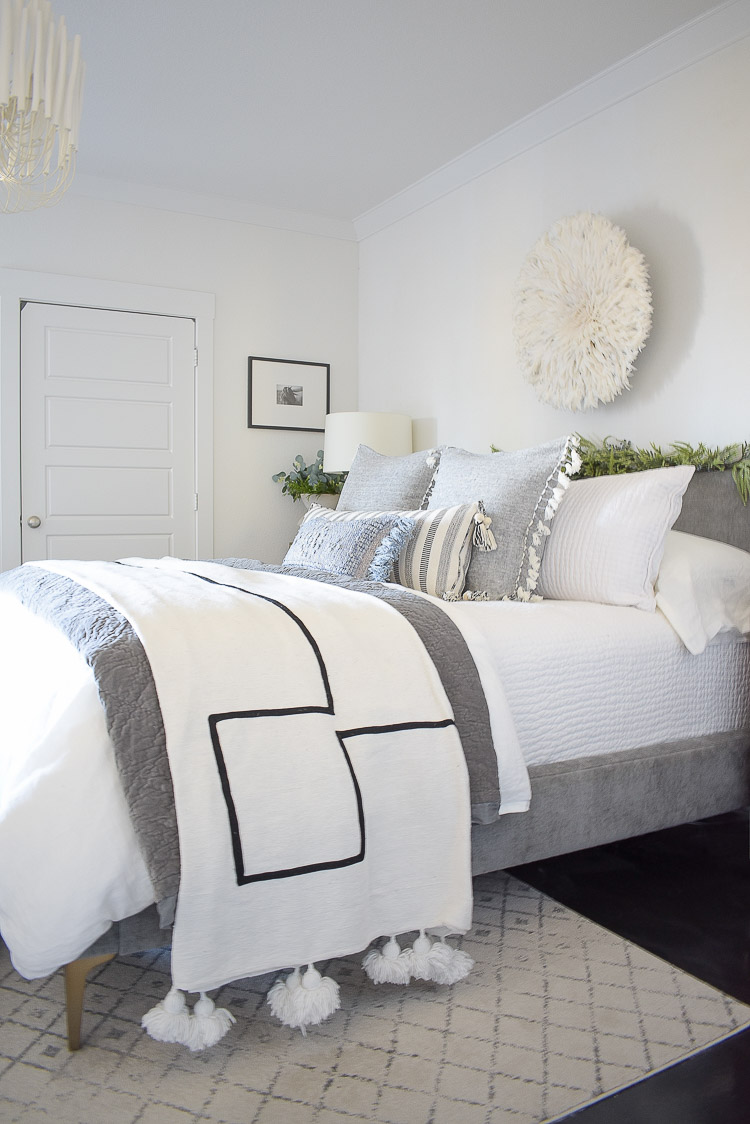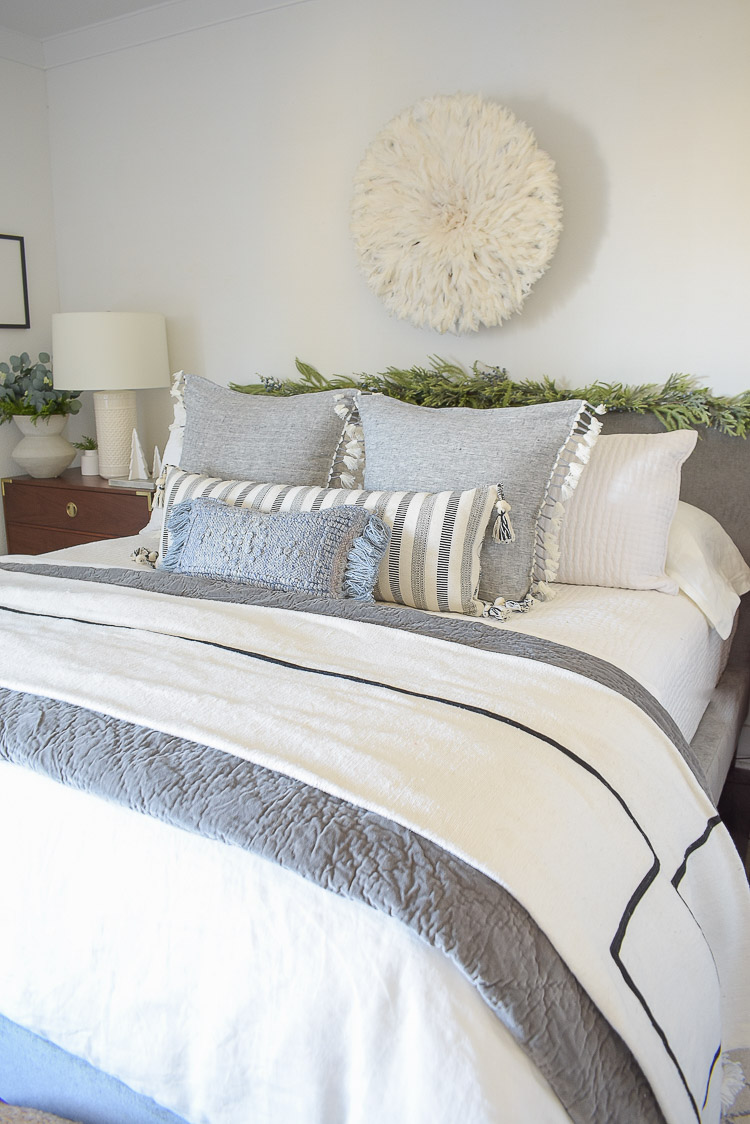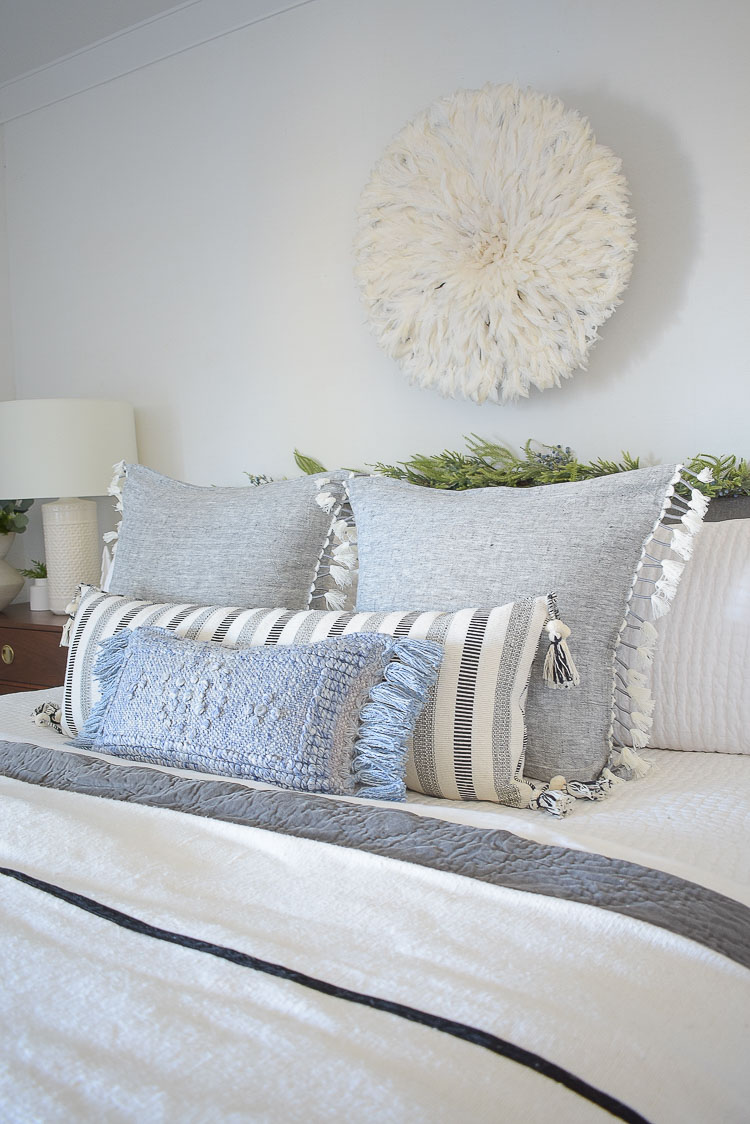 Can't get enough of this fun fringe!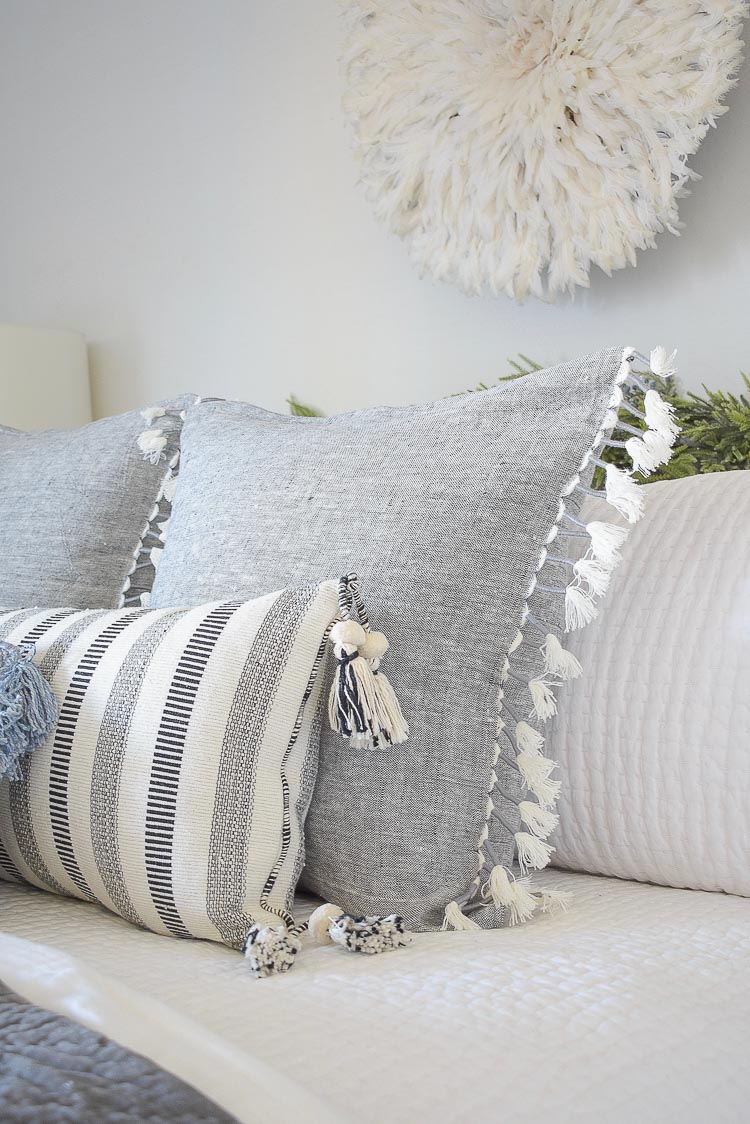 And the texture on this blue pillow!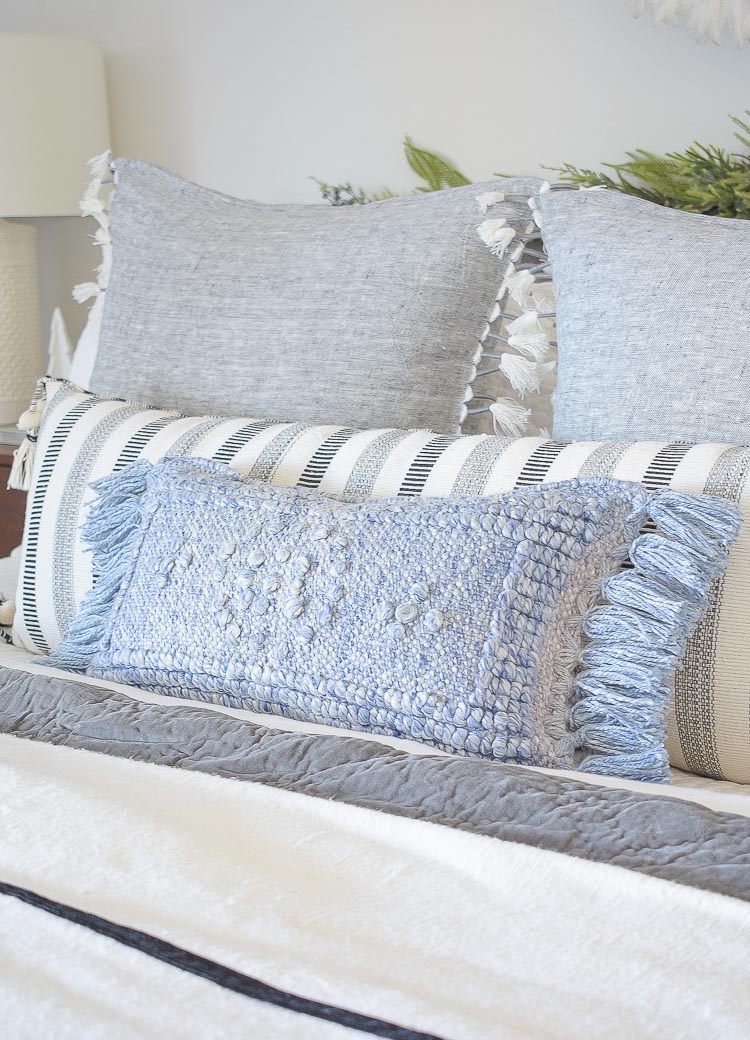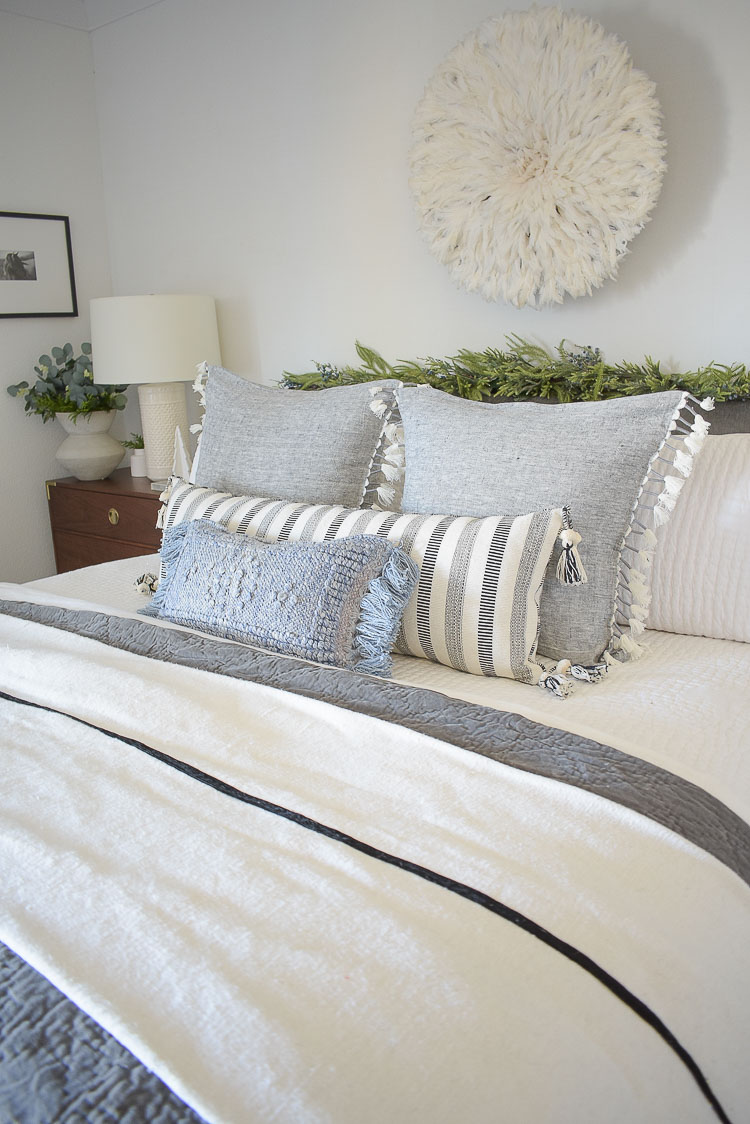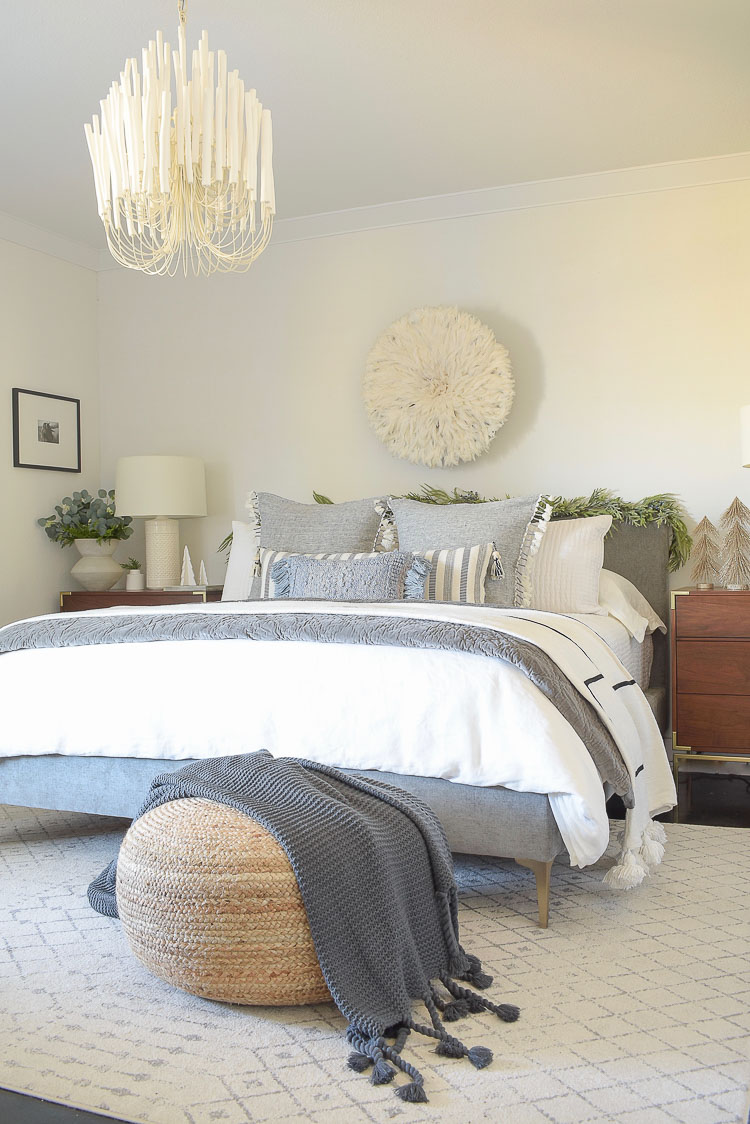 This gray vase has become  stable in my home decor lately.  I used some evergreen clippings from outside along side my favorite faux eucalyptus stems in it for my holiday decor.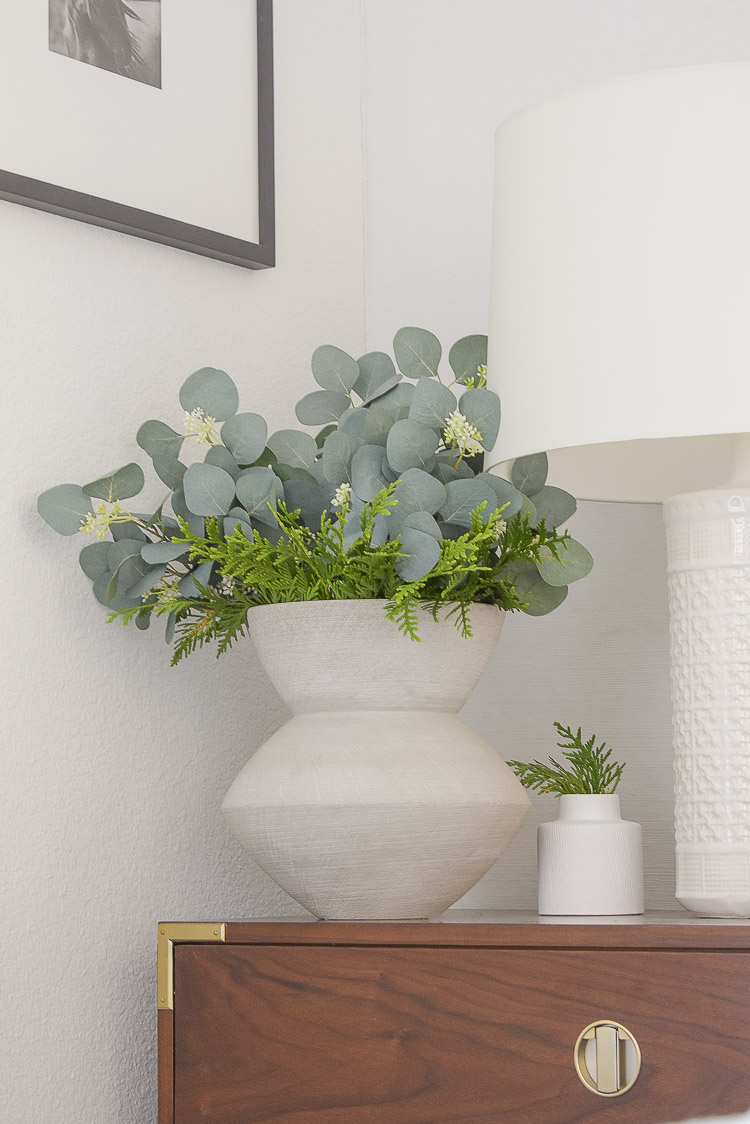 And this lamp was borrowed from another room.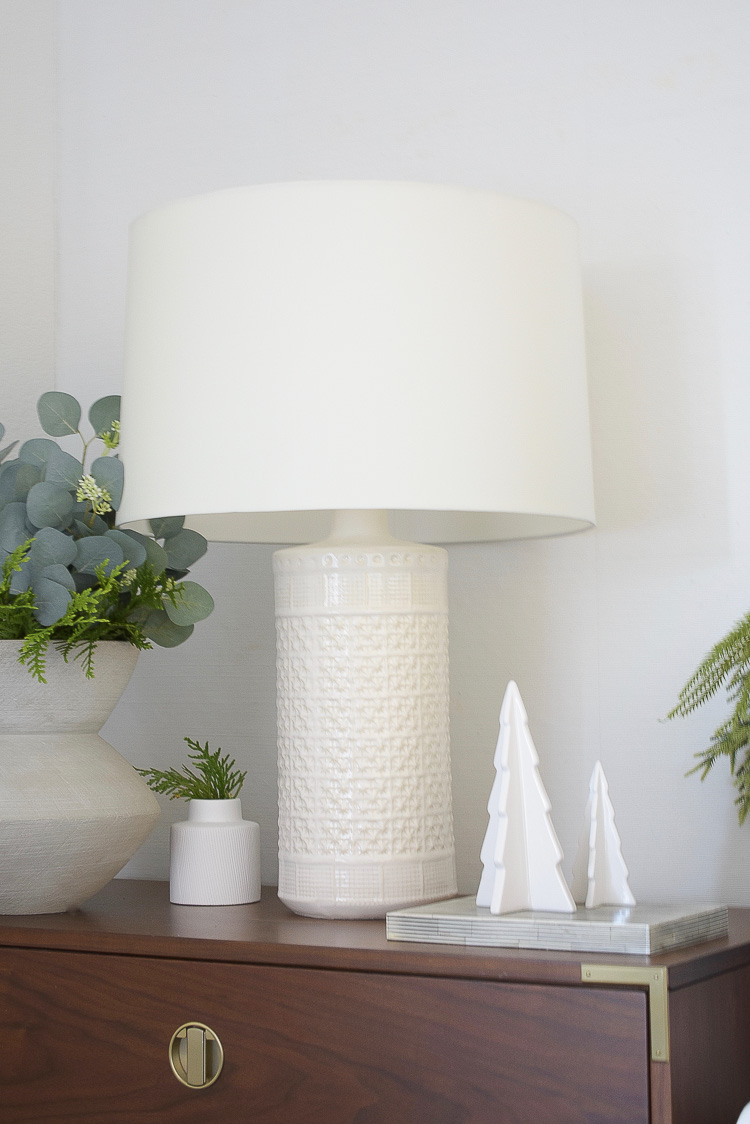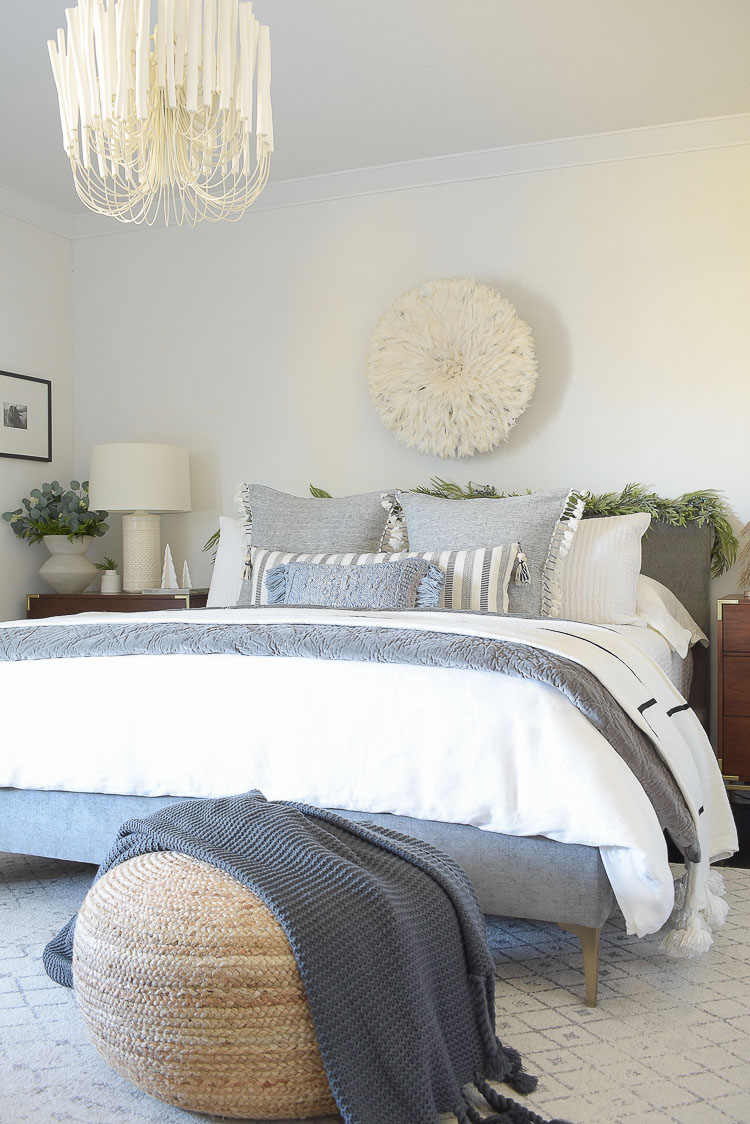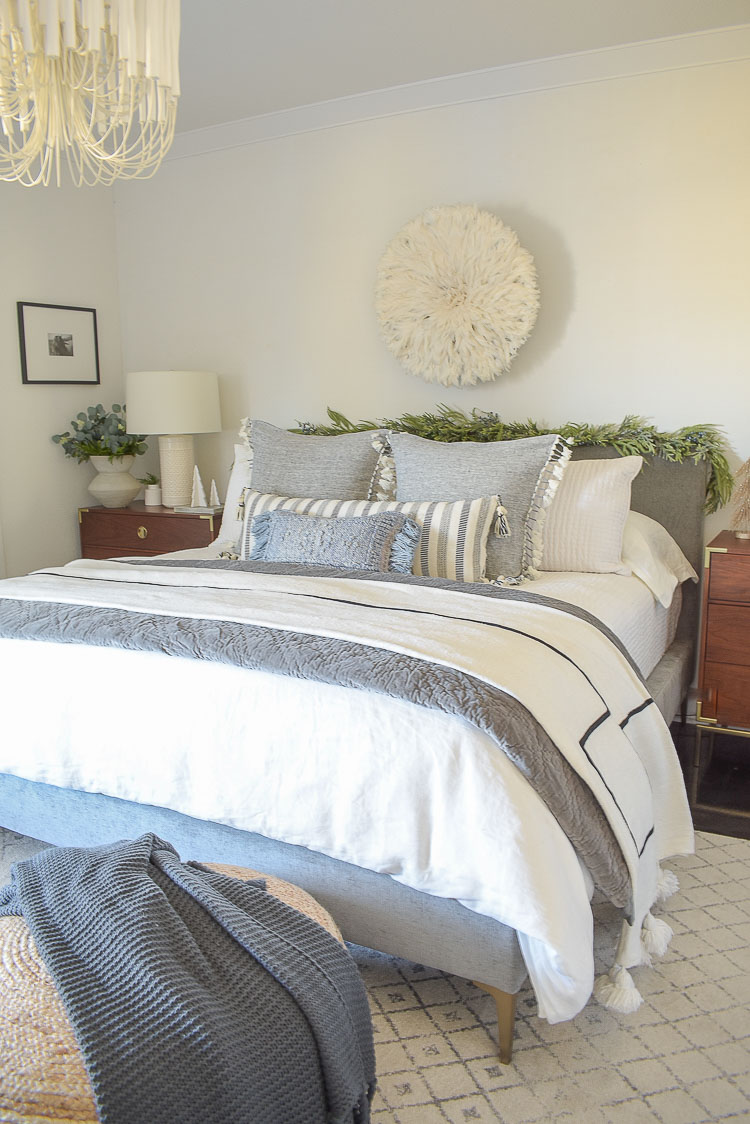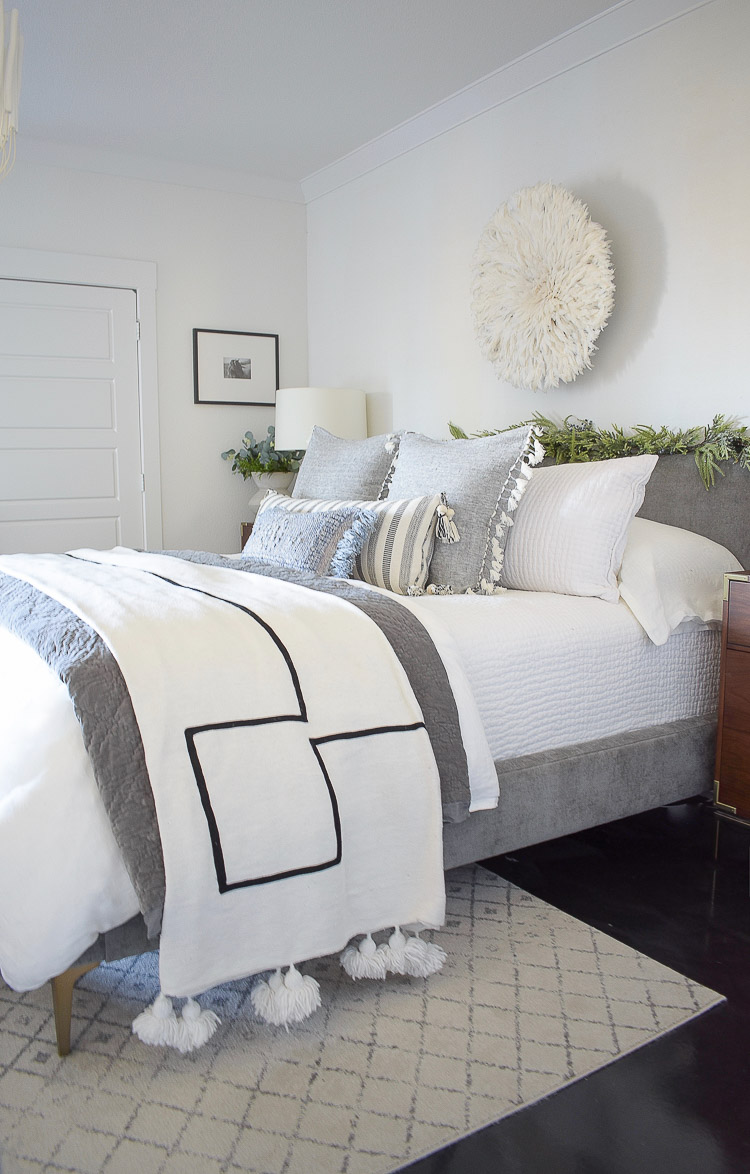 I also added two strands of garland to the top of the headboard for a more festive touch in the space.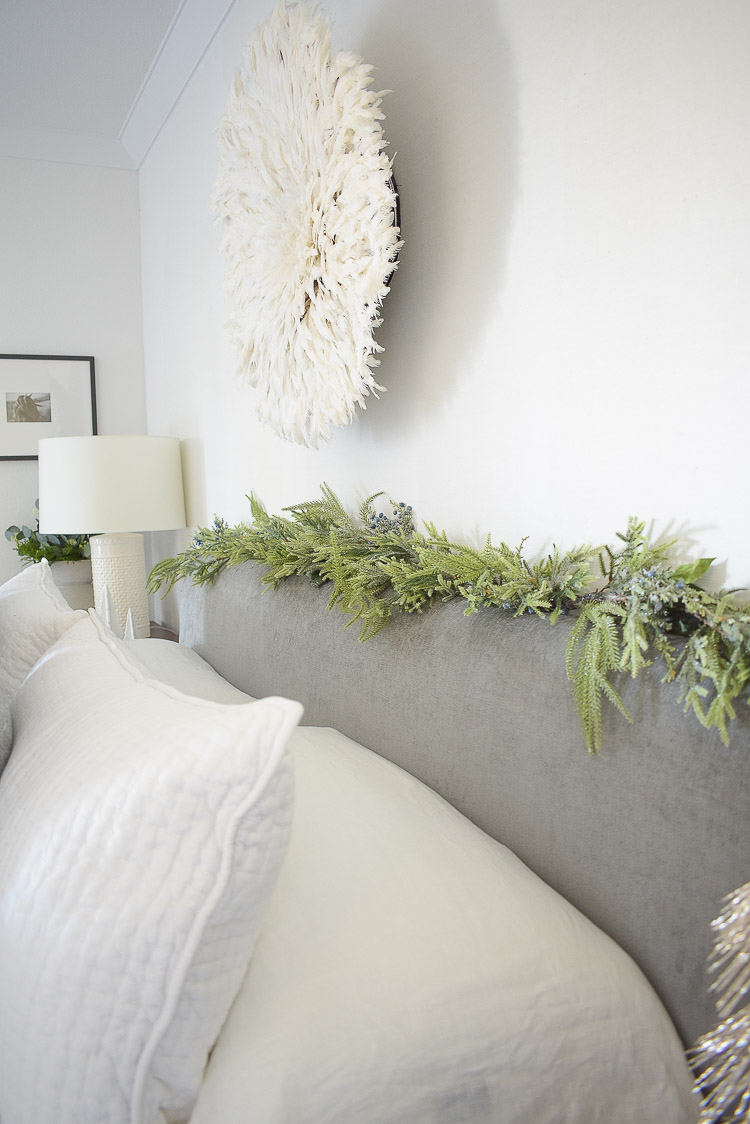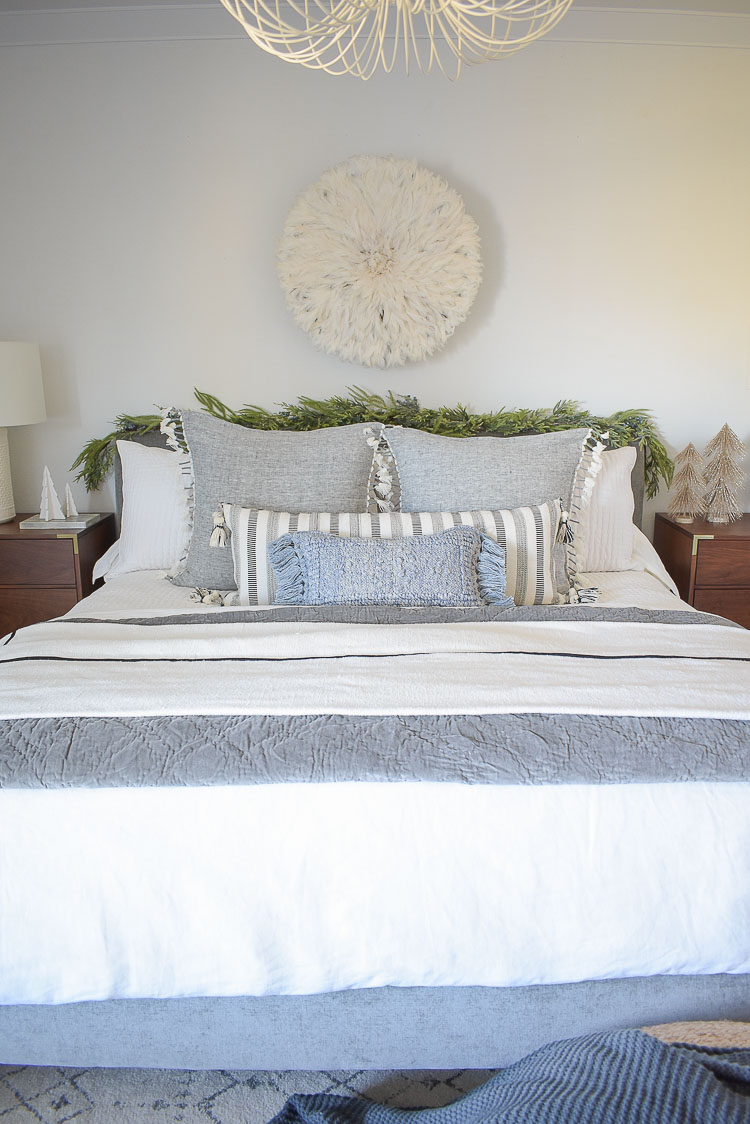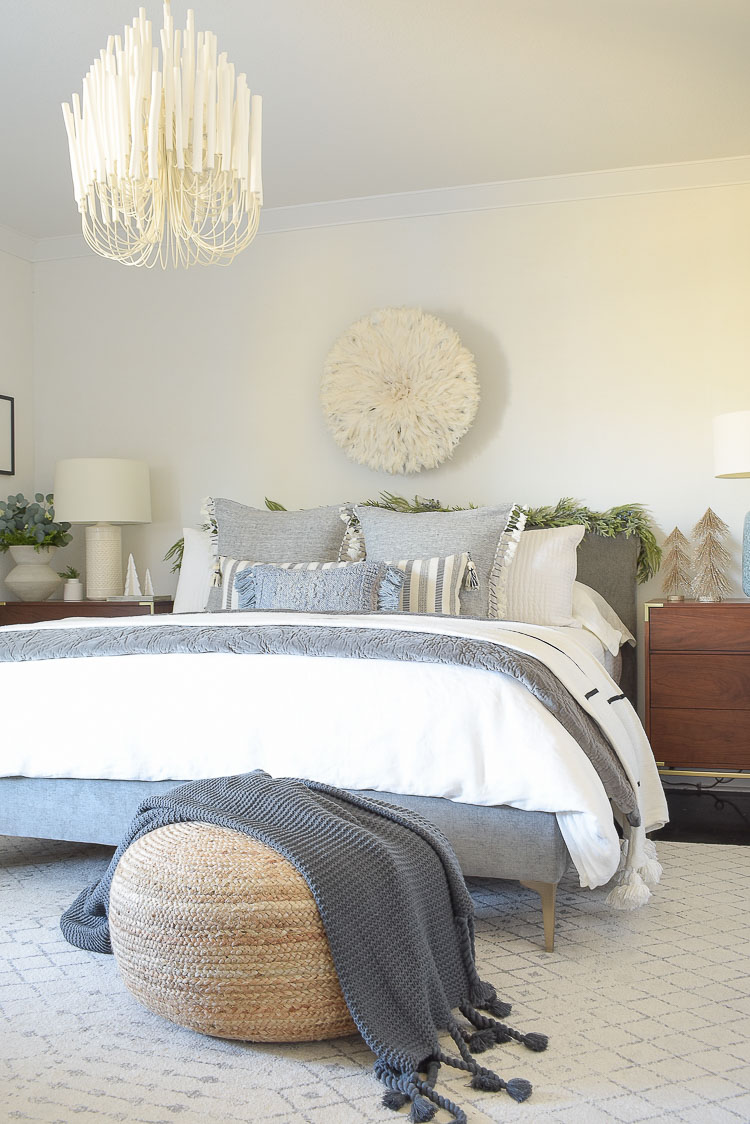 Hope you enjoyed my Holiday Bedroom Tour!  This will be my last post of the year so I wanted to say how much I appreciate your readership and you following along and being patient with my new house situation.  You can check out the latest here in my Instagram Story Highlights but I'll start blogging about it soon (after the first of the year) now that we are past framing and looking at some of the more fun aspects of building a home!  I am so grateful and thankful for each one of you that stop by here often and look forward to a fun and productive year in 2020, and I'm hopeful you'll follow along as I document the progress of the house, ZDH Bungalow Modern!
Thanks for stopping by to check out my Holiday Bedroom Tour and from our home to yours – wishing you a very Merry Christmas, happy holiday and Happy New Year!!!

Sources
24″ Square Fringe Pillows | Blue Fringe Lumbar | Similar XL Black and White Tassel Lumbar Pillow | Rug | Bed | Juju Hat | Jute Pouf | White Quilt & Shams | Black & White Tassel Throw | Gray Velvet Quilt – End Of Bed | Linen Duvet & Shams | Gray Vase | White lamp | Bottle Brush Trees
Let's stay connected:
Pinterest | Facebook | Instagram | Twitter