Welcome to my Fall Bedroom Tour!  This fall in the bedroom has been all about repurposing, which is always my favorite way to decorate.  Even though the temperatures are still in the 90's here in Houston, it feels nice and cozy inside.
I purchased these pillows (pom pom & black/white lumbar) early summer to use in my living room for summer, but with the intent to recycle them over to the bedroom for fall.   The texture on both the lumbar and the pom pom pillows is incredible and I love that they are neutral but feel cozy enough for the fall/winter season.  The pom poms and tassels on both pillows are amazing!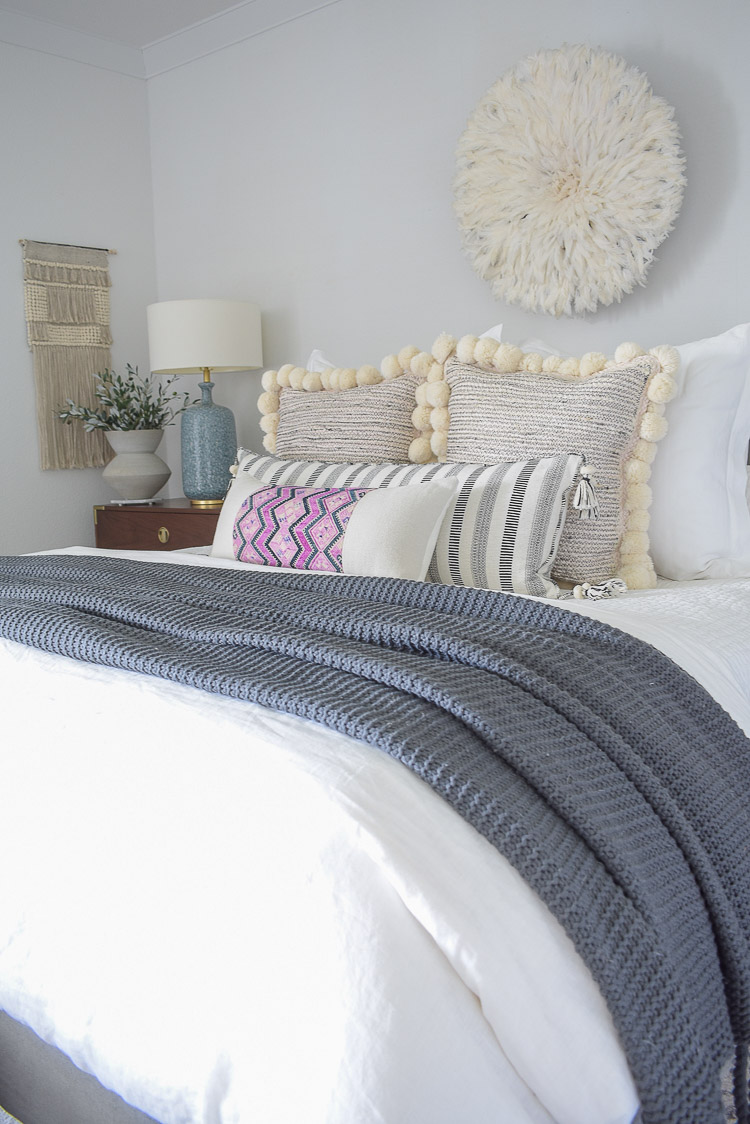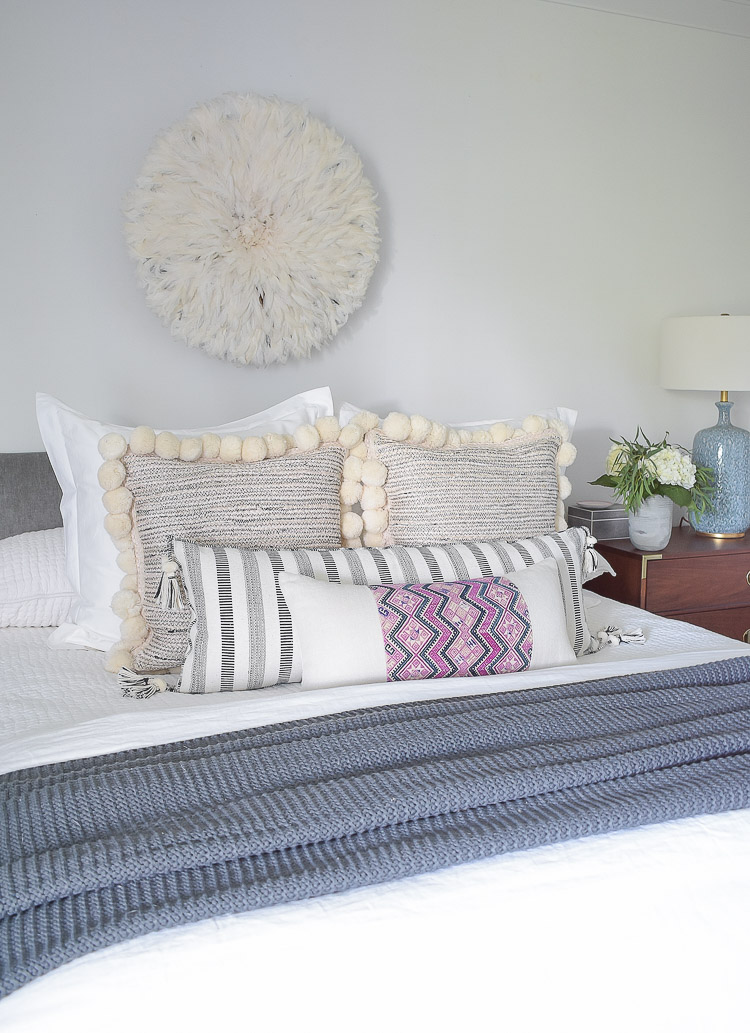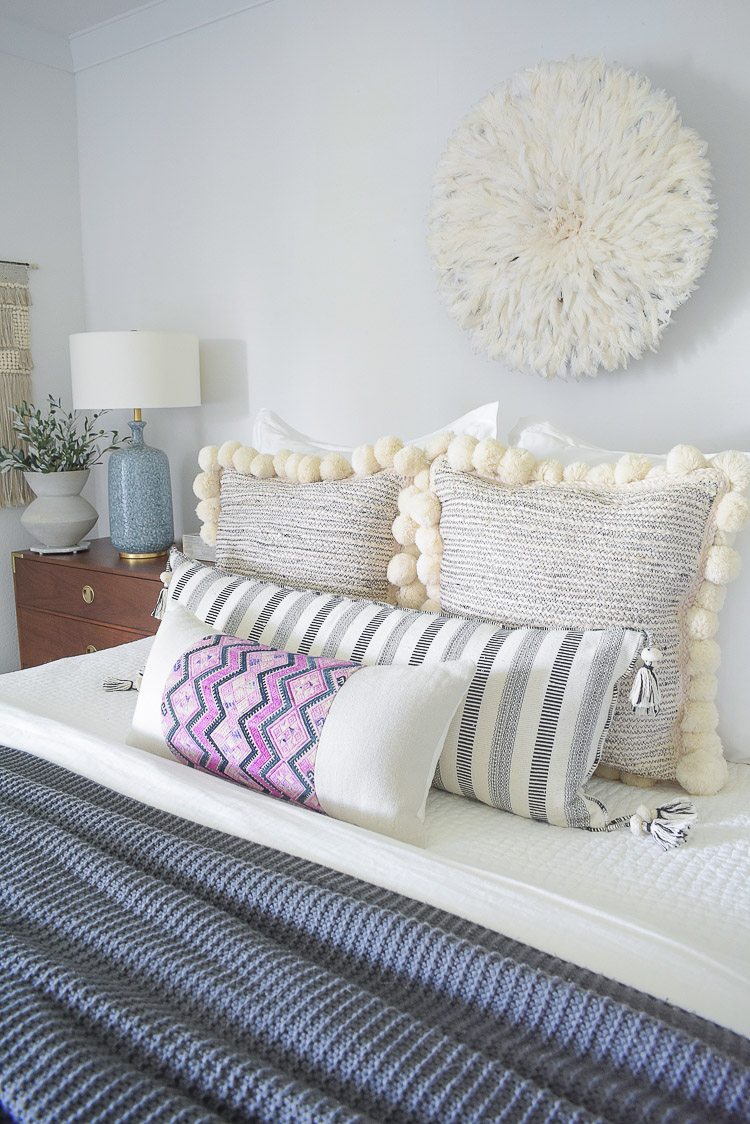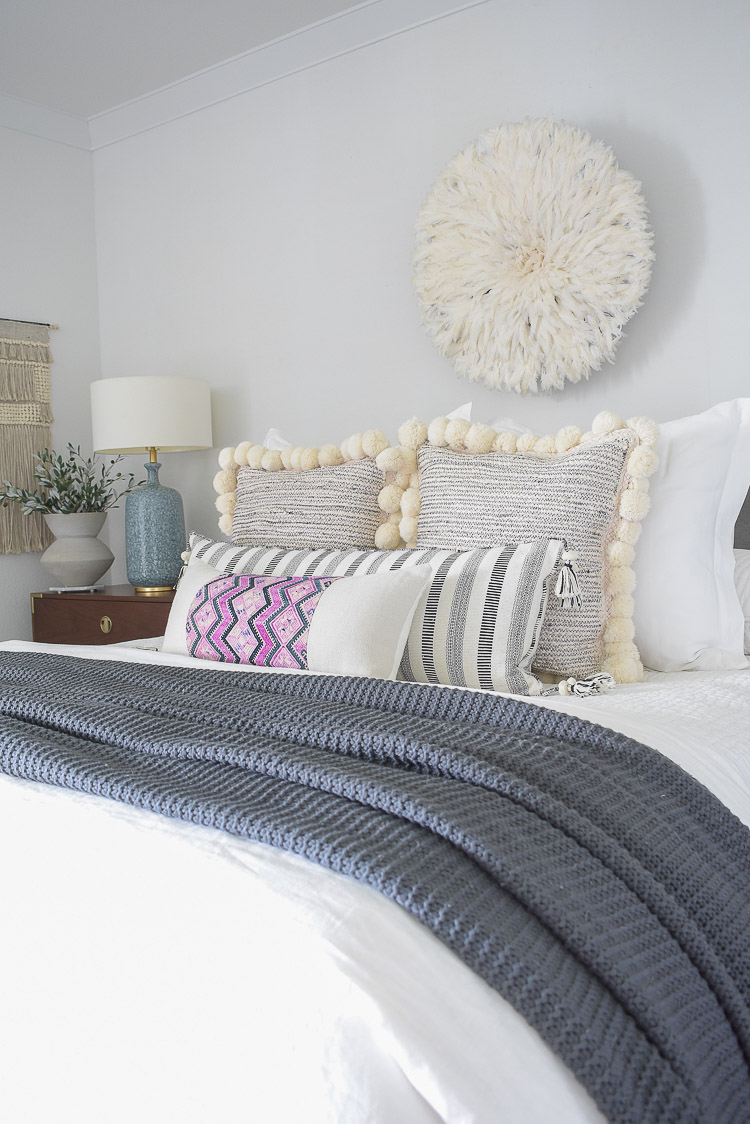 I actually kept (for now) my linen duvet on the bed since it's still so warm here but linen is great none the less in the cooler months as well.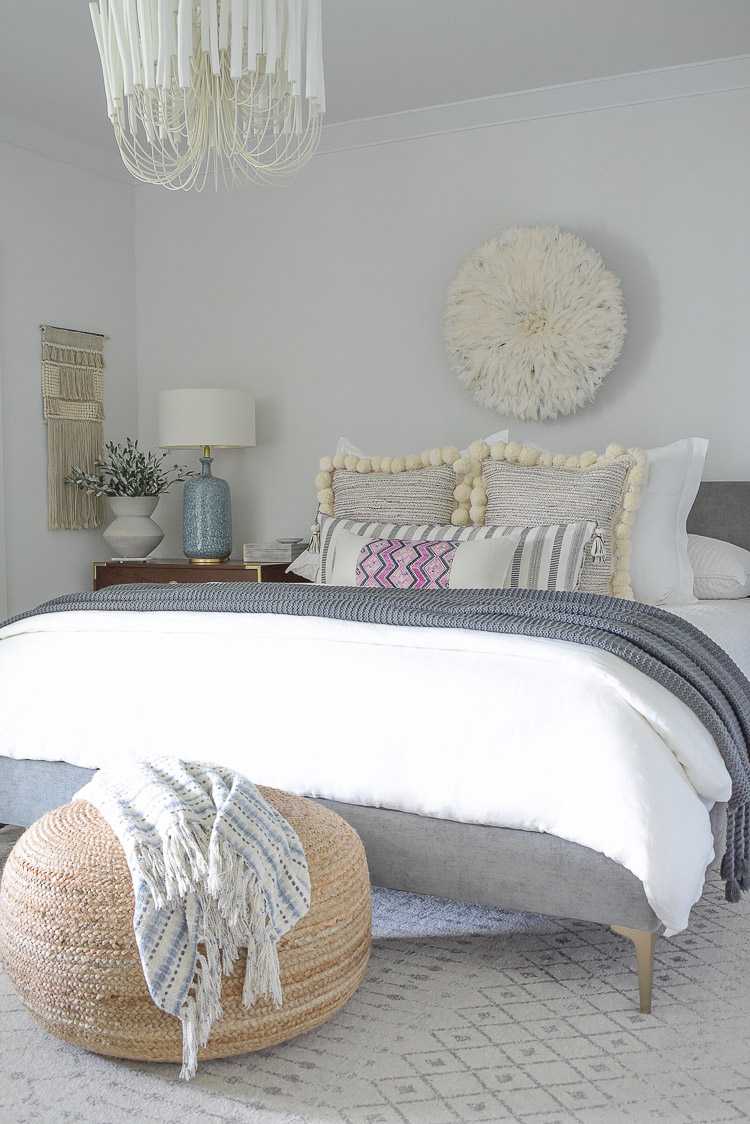 My favorite fresh fall flower arrangement beside the bed – a mix of eucalyptus and white hydrangeas.  Love it for fall in this cement vase.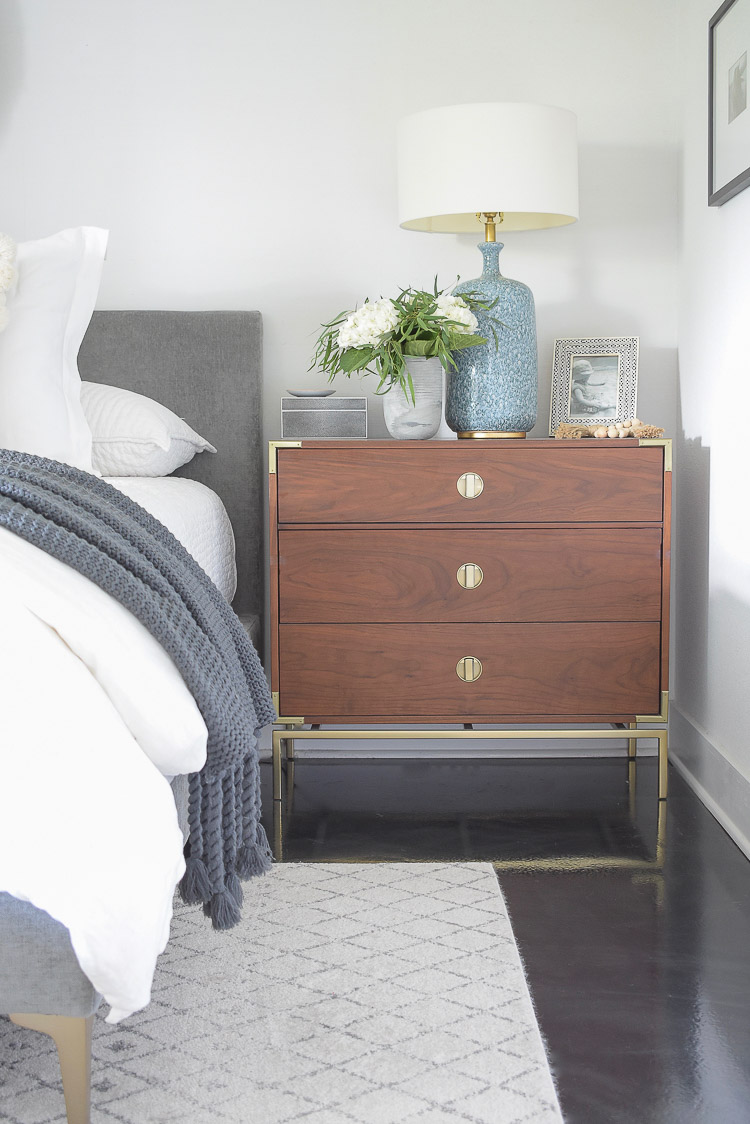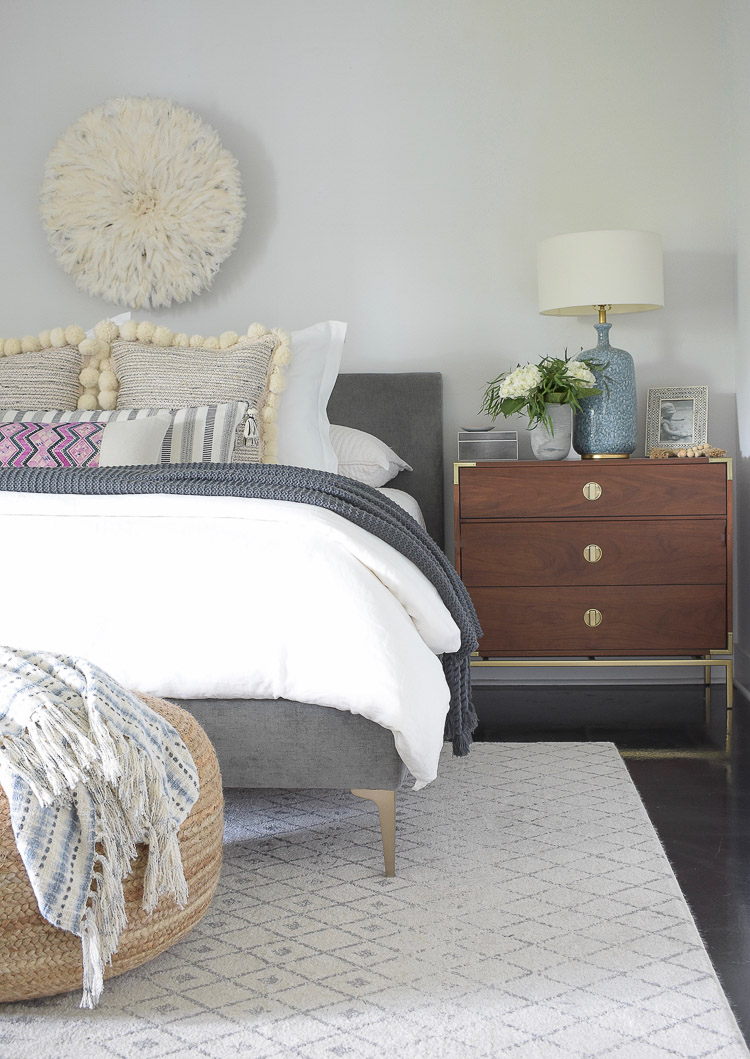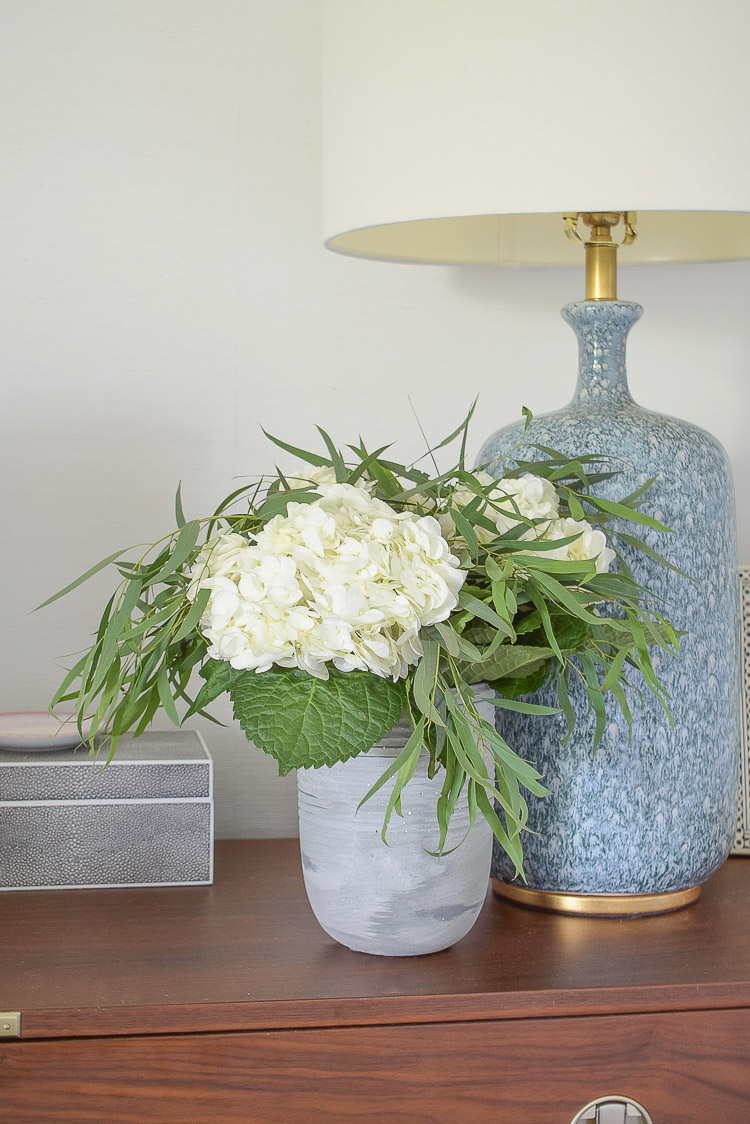 This pouf is so versatile that I was using it for my coffee table in the living room over the spring/summer, but now I'm using it for an ottoman in the bedroom at the foot of the bed for fall – love it when I can get such great use out of one piece!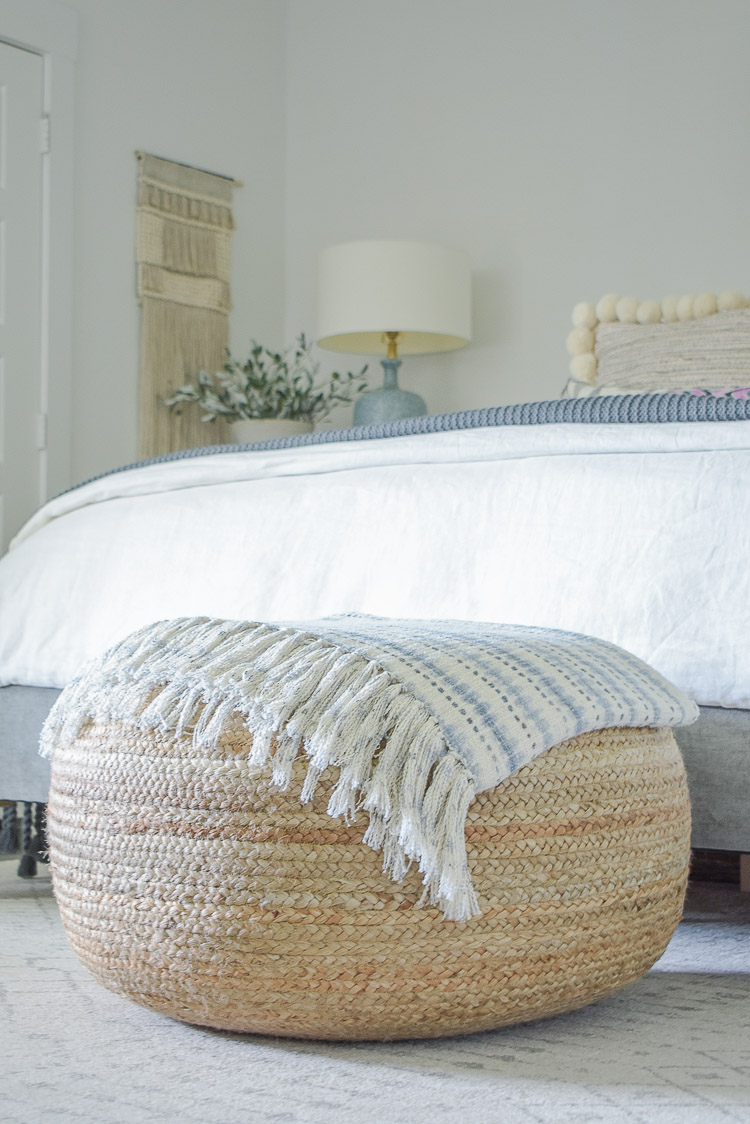 I pull this large tassel throw out every year at this time.  It's amazing and I love how large it is and that it drapes from one of side of the bed to the other with the tassels almost touch the floor on both sides.  It's soooo good!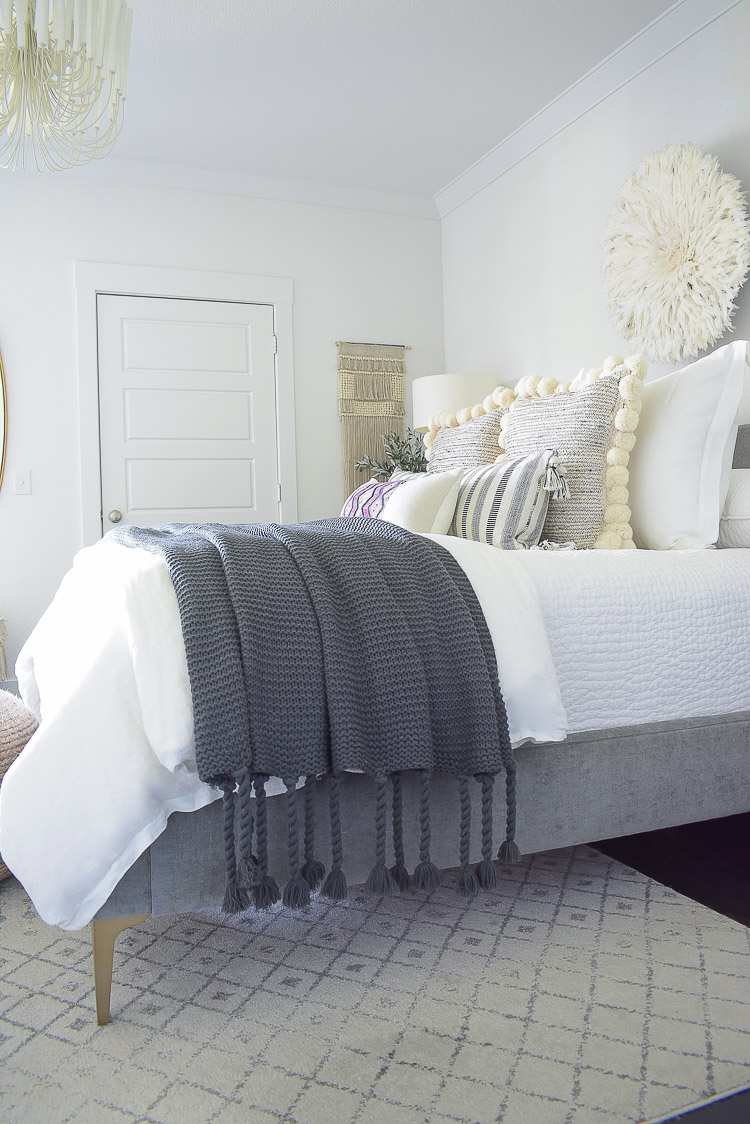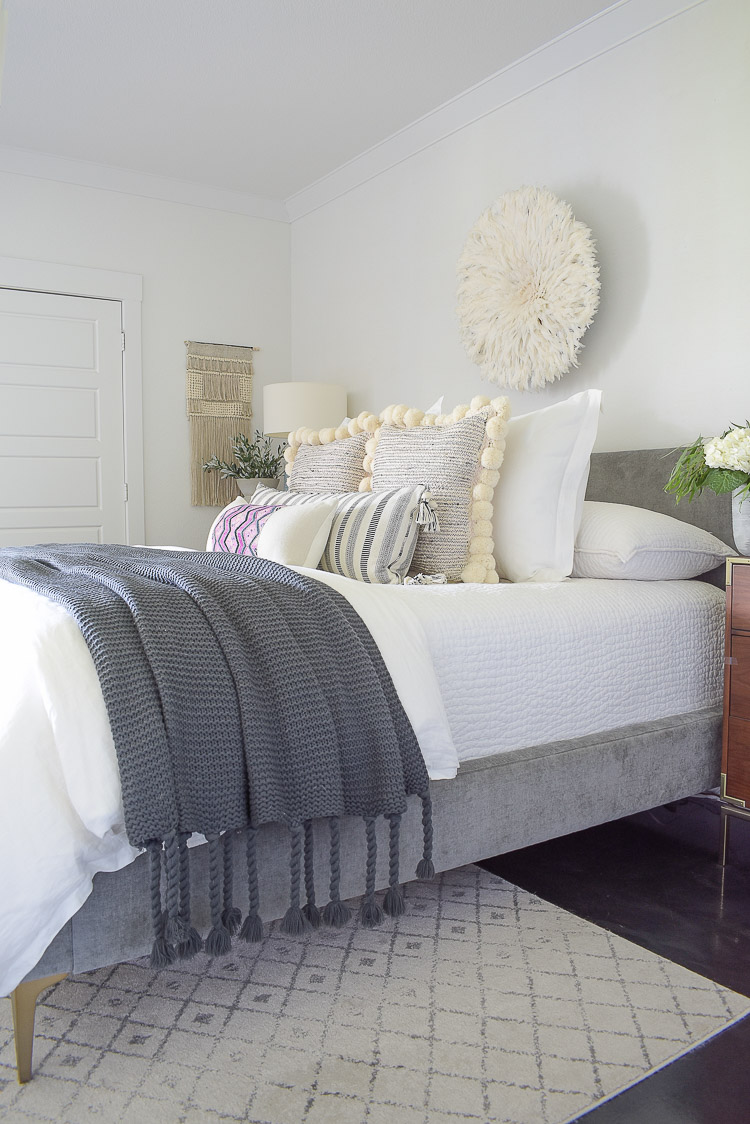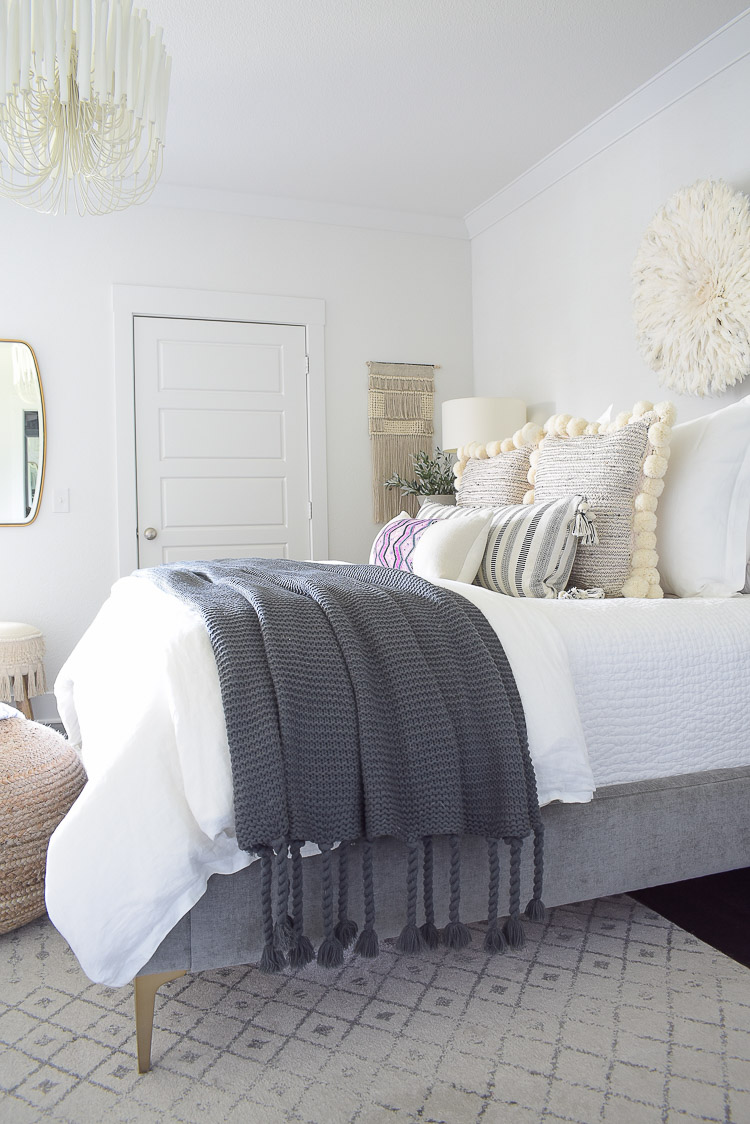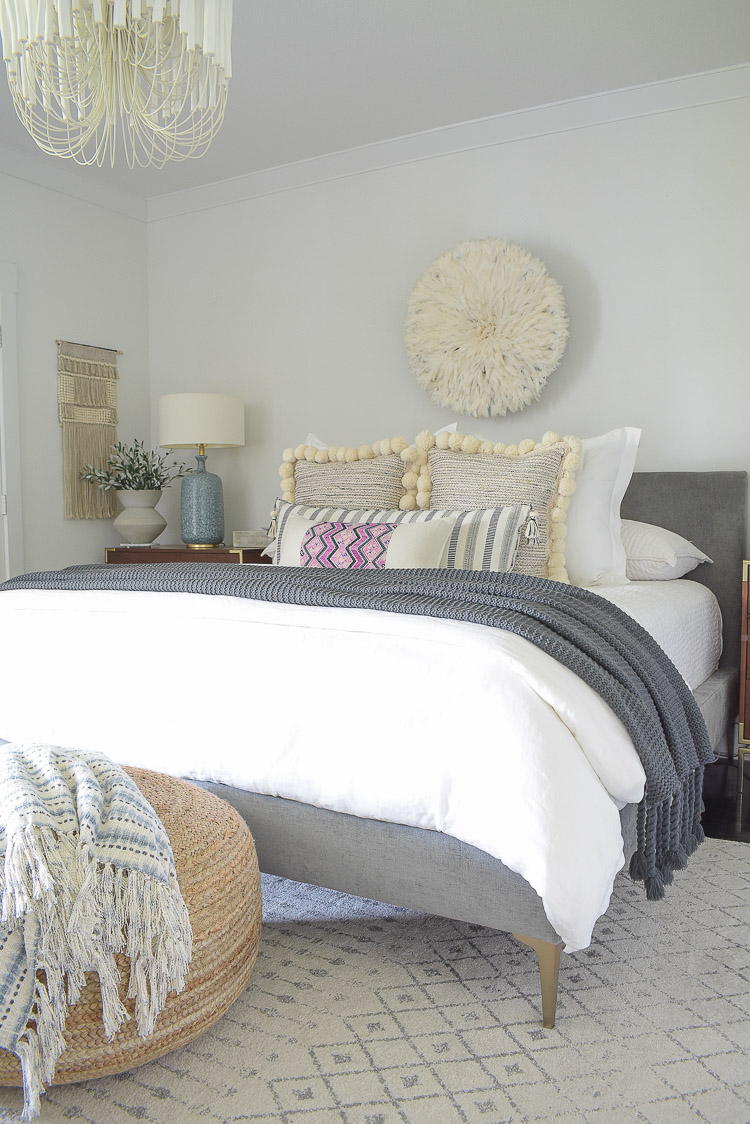 Other details I included were some faux olive branches in this fun scratch vase on my husbands side of the bed.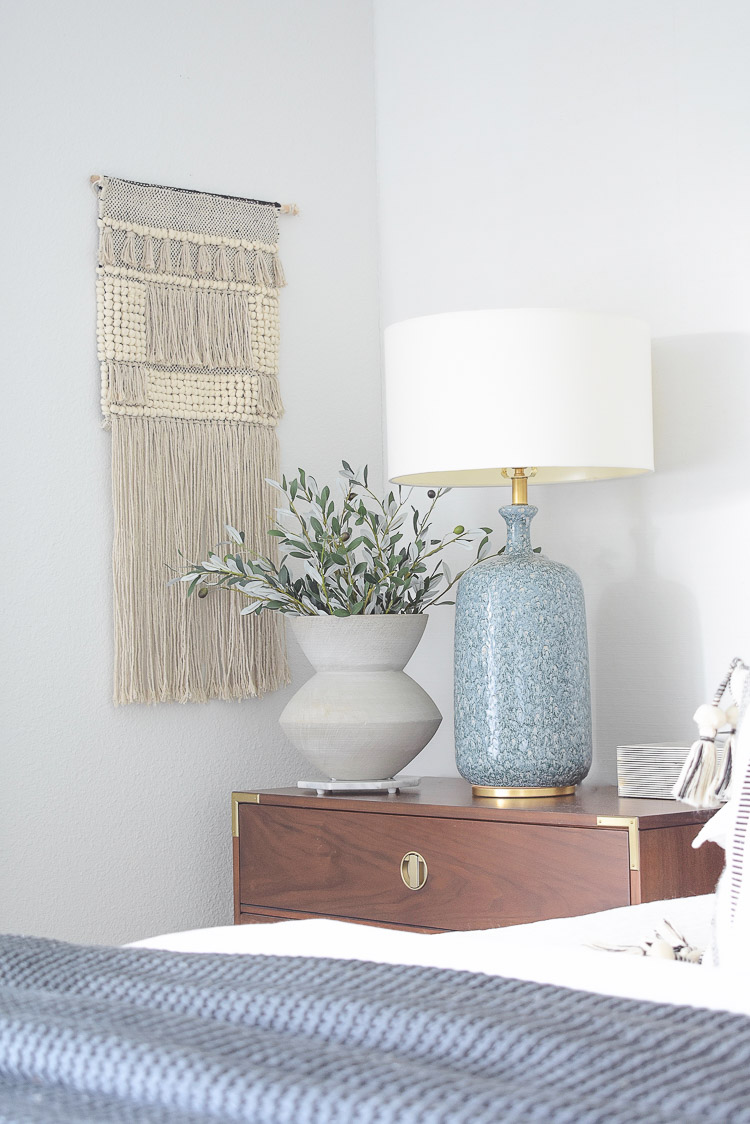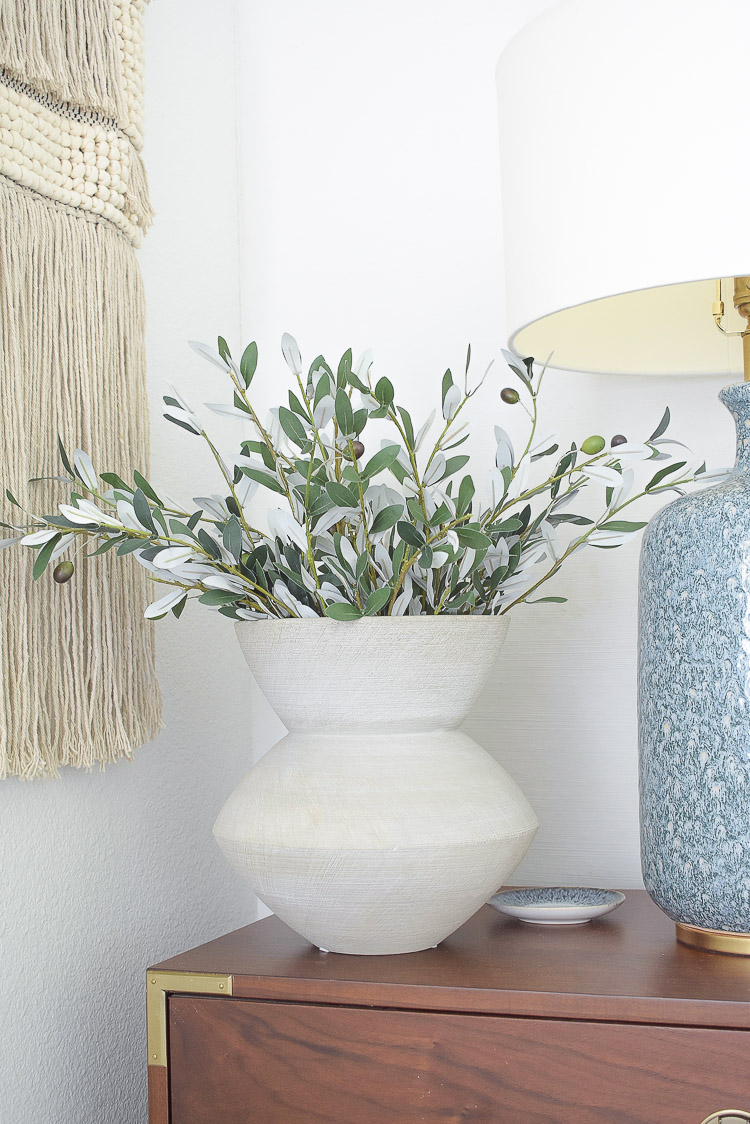 I also used faux olive stems on the other side of the room – that's been my go to fall foliage this year.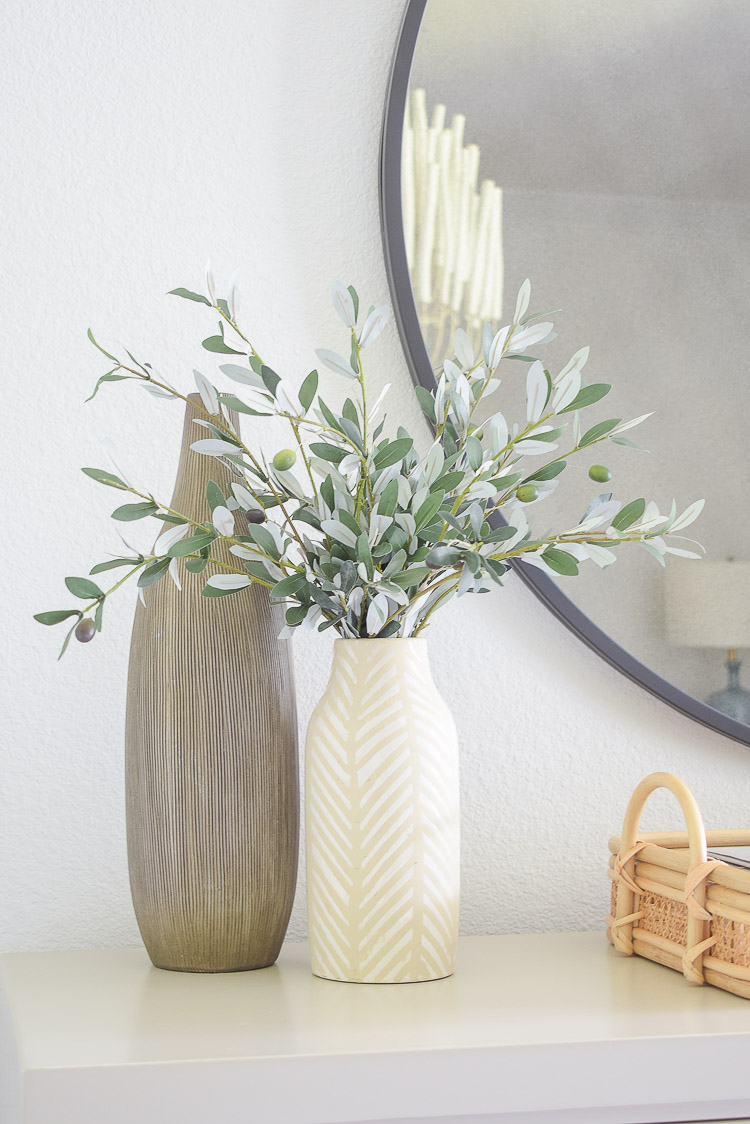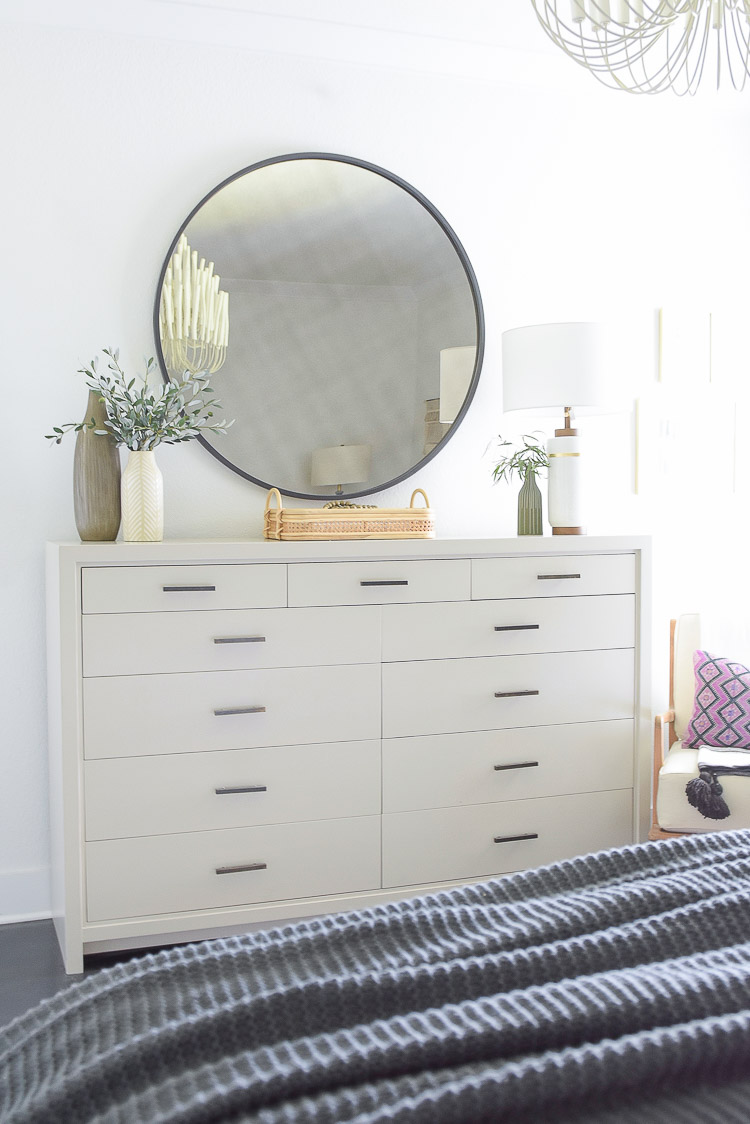 I always keep a tray on my dresser to coral items and to fill up the space visually.  This basket/tray is so perfect and I love the texture it adds to this side of the room.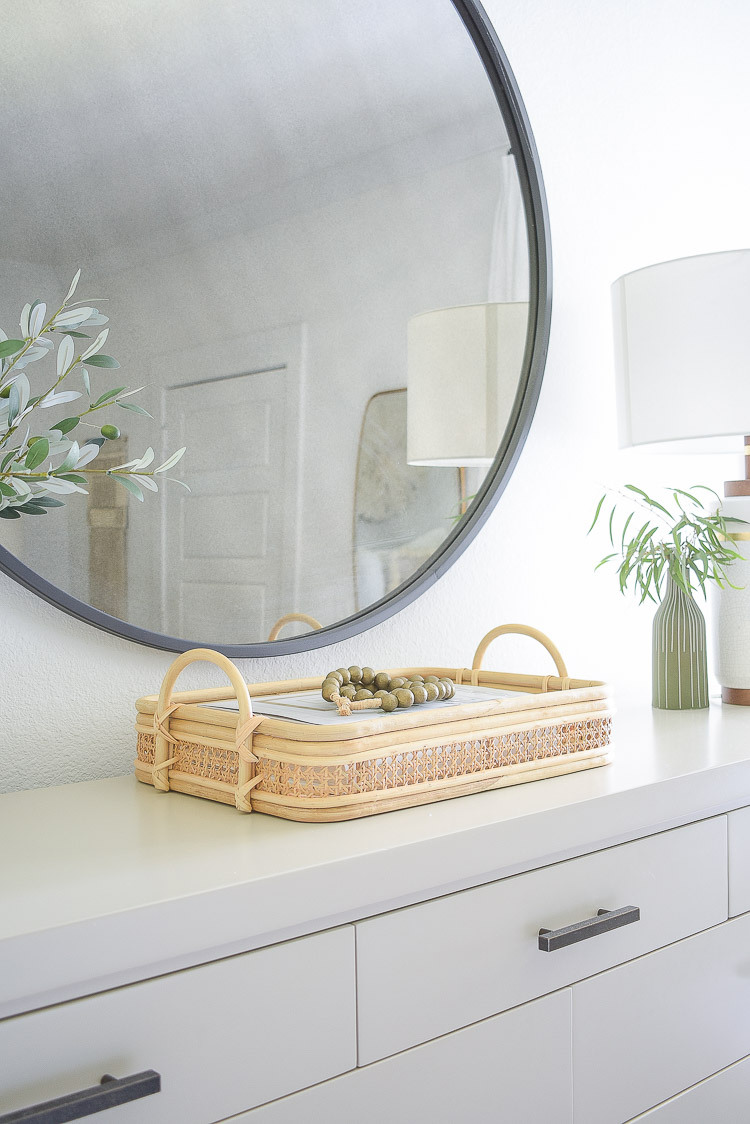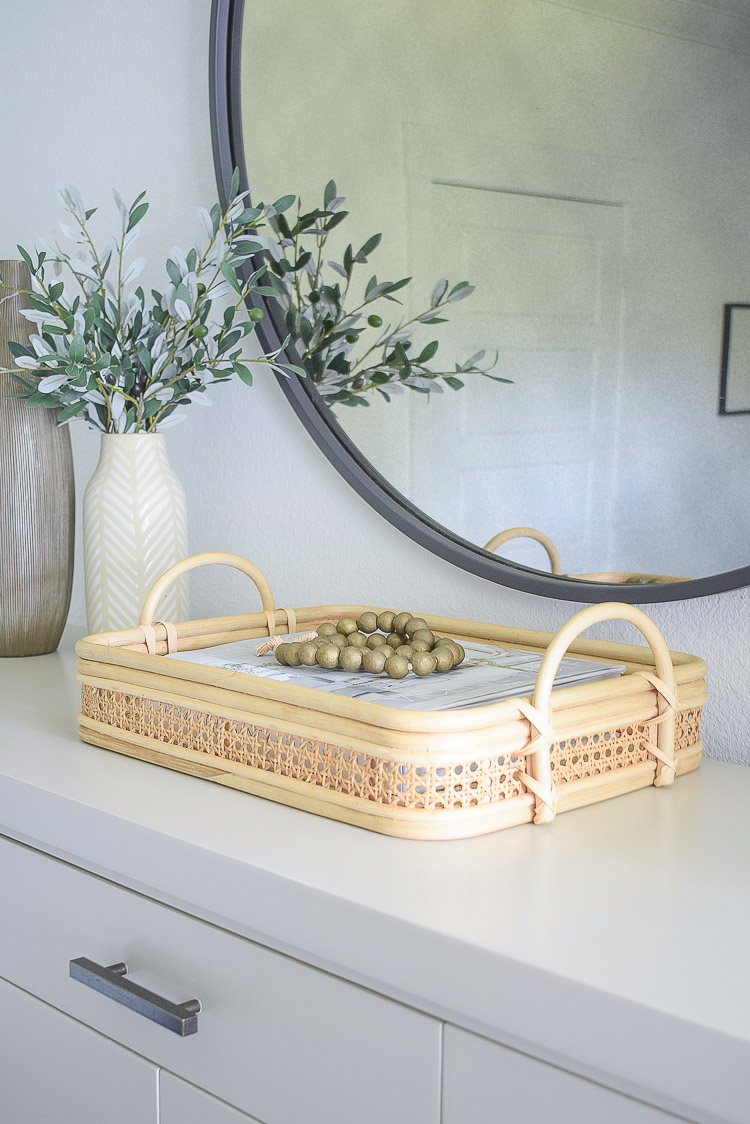 Always love this view where you can see the chandelier reflection in the mirror.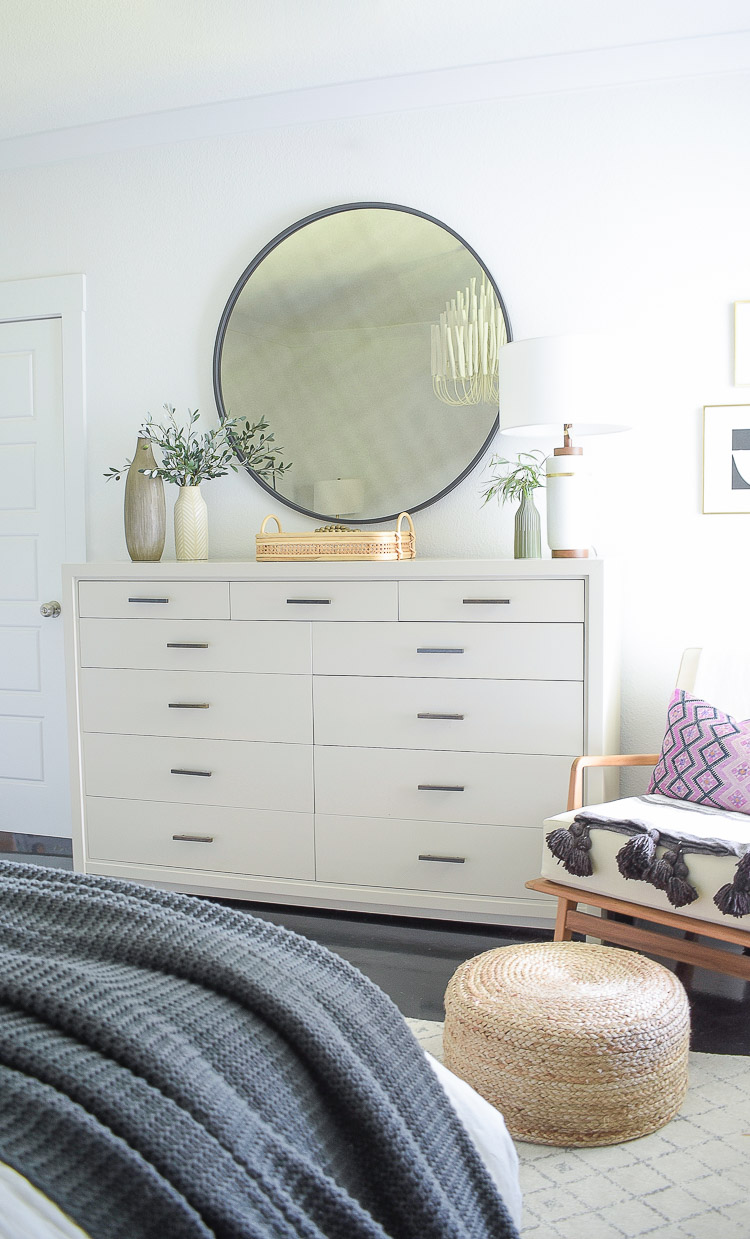 I hope you've enjoyed the tour – here is a look back to recap…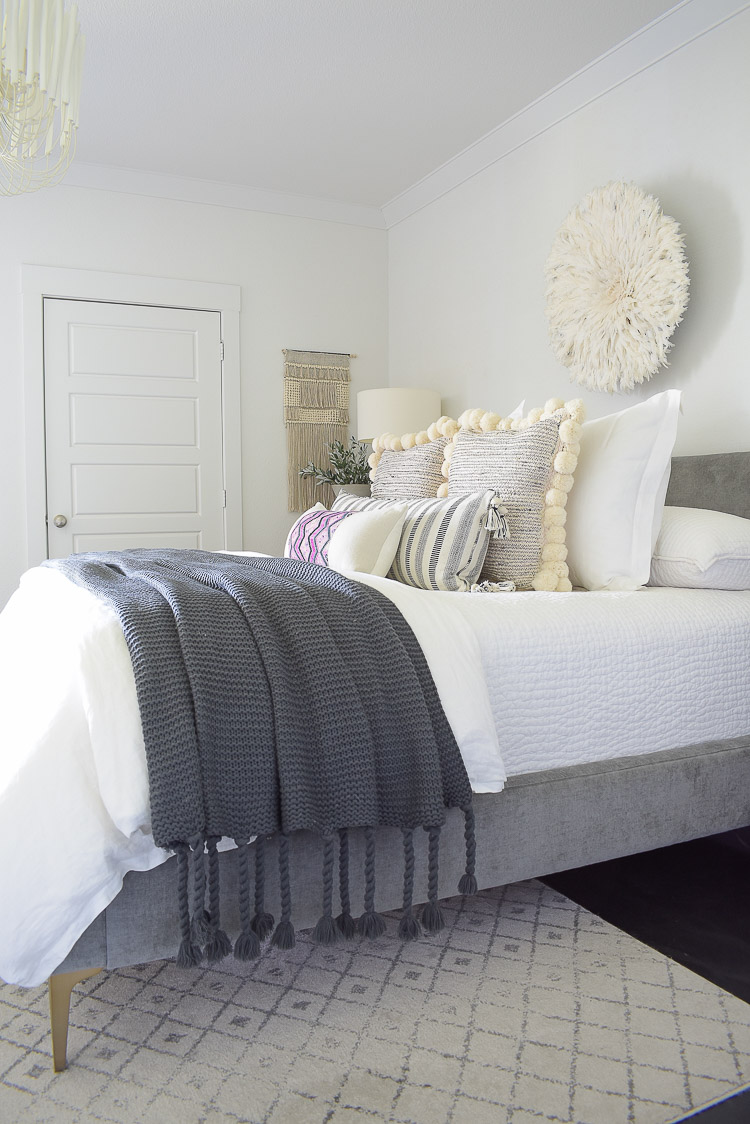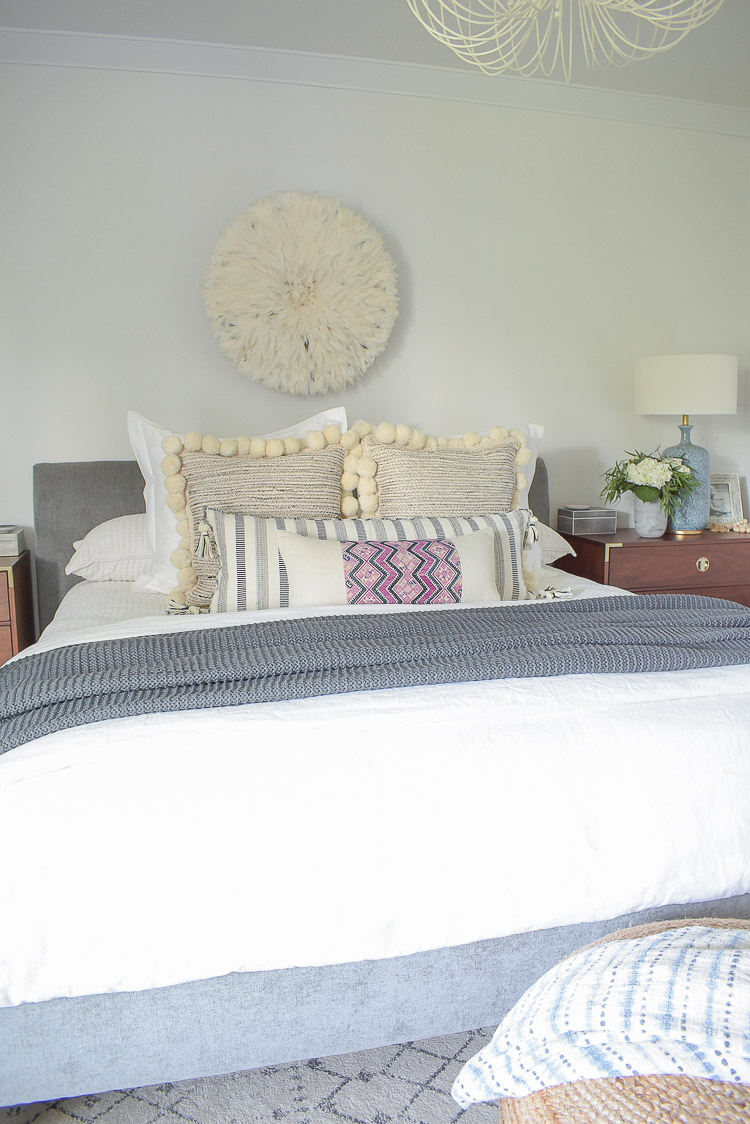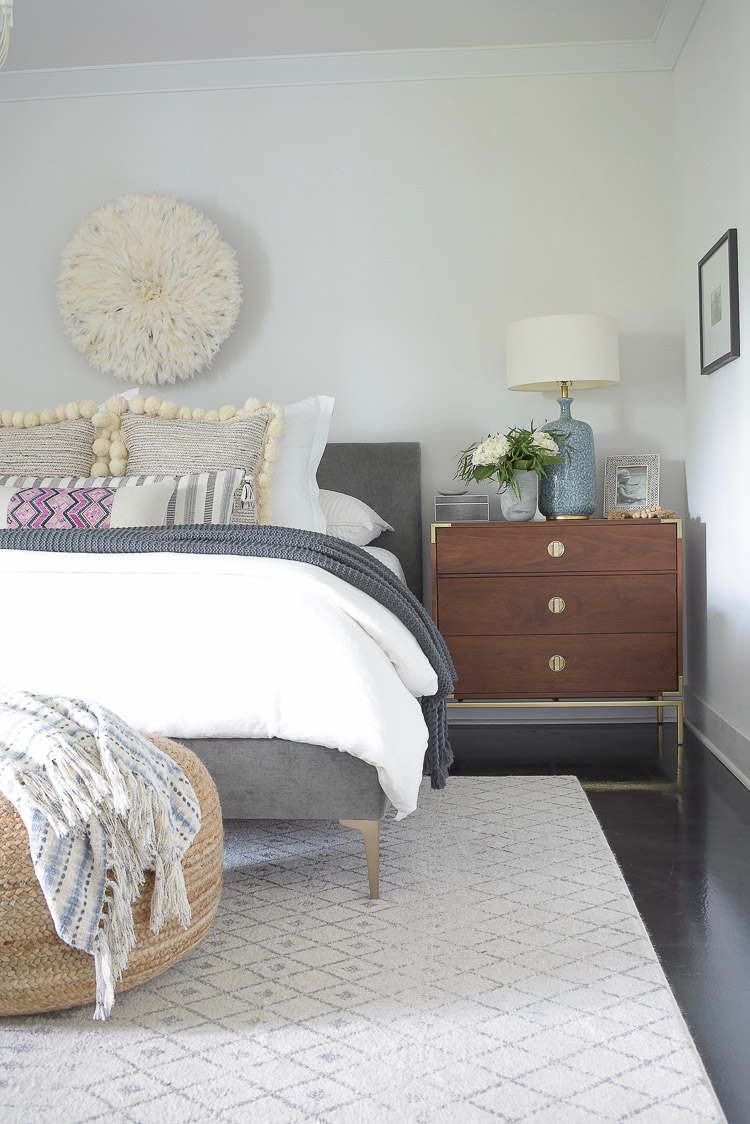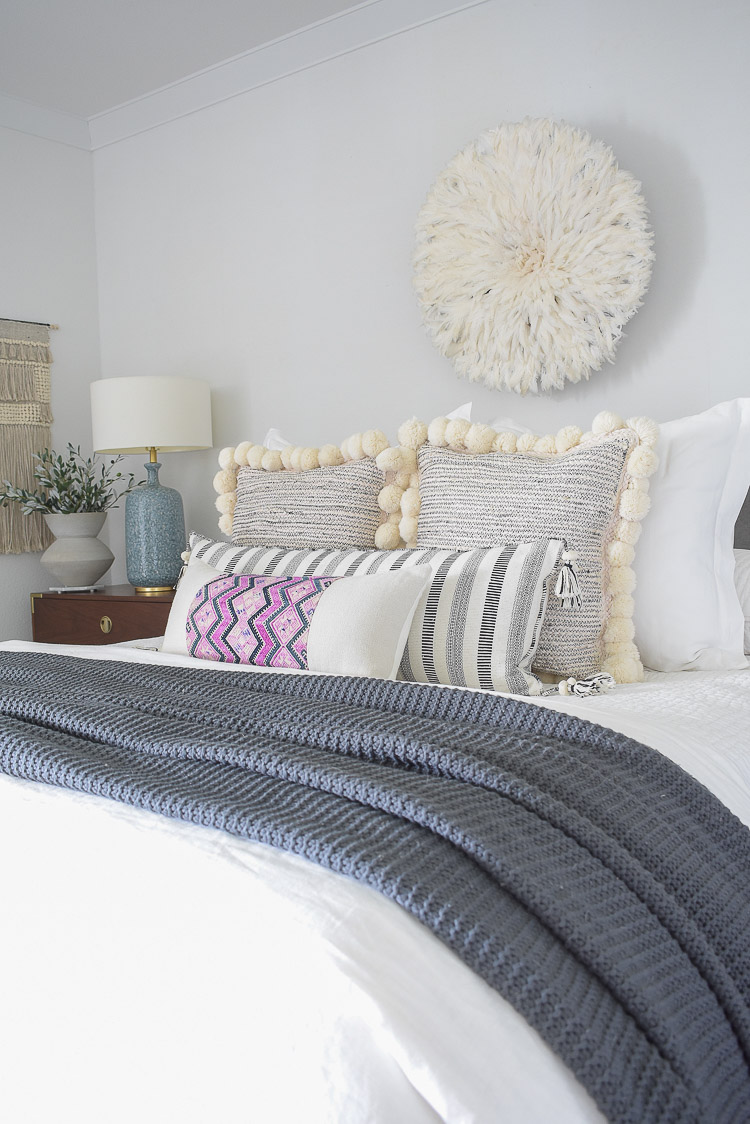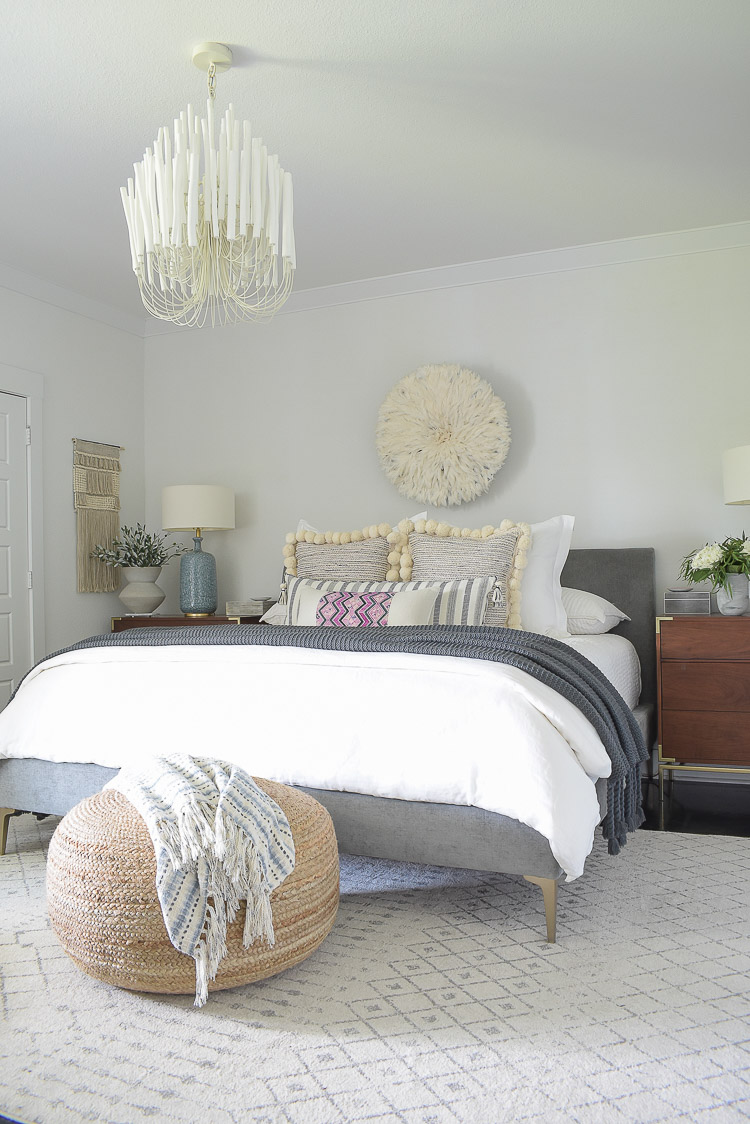 Happy Fall – please consider subscribing to the blog below for weekly updates, ideas and home inspiration!  Thanks for stopping by to visit my Fall Bedroom Tour this year!!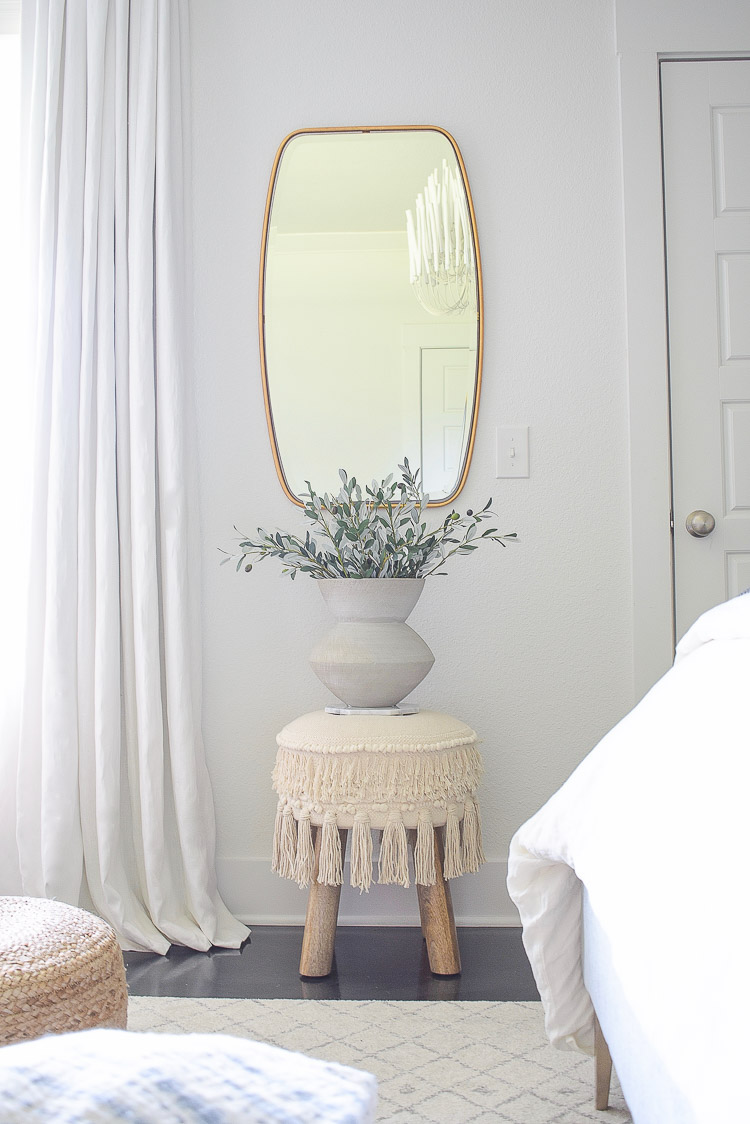 Let's stay connected…