White is the New Gray (Paint)!
Do you have a huge fear of something as it relates to designing a space?  Do you ever worry that when you make a design or home decor decision that it will be the wrong one and then you'll either end up being stuck with that decision or have to go to the time and expense of fixing your mistake?  Well if you are normal, I would say the answer to both of these questions is a big fat, YES and that is why I am here today to discuss why White is the New Gray (paint)!
I also want to chat today about what (in the past) has been one of my absolute biggest fears in decorating (and I suspect maybe yours too since you're reading this) and that is using white paint on walls!  I have always been a color girl and I mean all kinds of color from anything neutral to just about all colors on the color wheel but white is a wall color I have always shied away from.  Of course I have used white paint on doors, cabinets, and trim (you can read all about my favorite white paint HERE for those 3 items + my favorite gray paints) but I've never used white on walls.  All shades of gray have been in now for years and some of the darker grays are really in right now but it's time for white to take center stage for a while and I'm loving it, believe it or not!
The main thing that inspired this post was two things…#1. Despite my fears I plan to step out of my comfort zone in our new build (you can read all about our Finally Home Project HERE) and paint the walls white because I'm loving this classic trend and #2. We are currently renting while designing and building our dream home this year and the walls are white in our rental and guess what…I'M IN LOVE!!!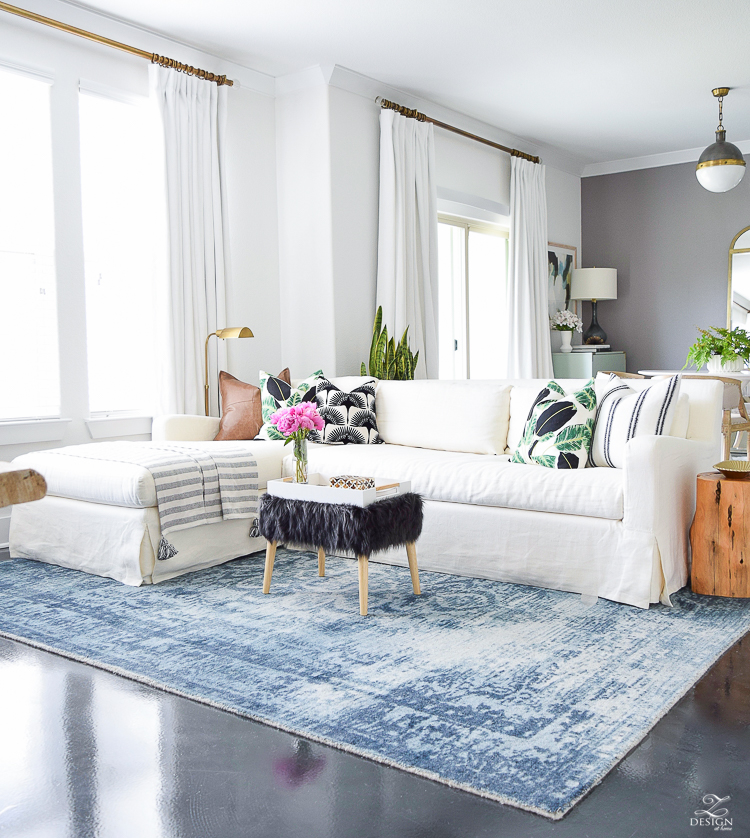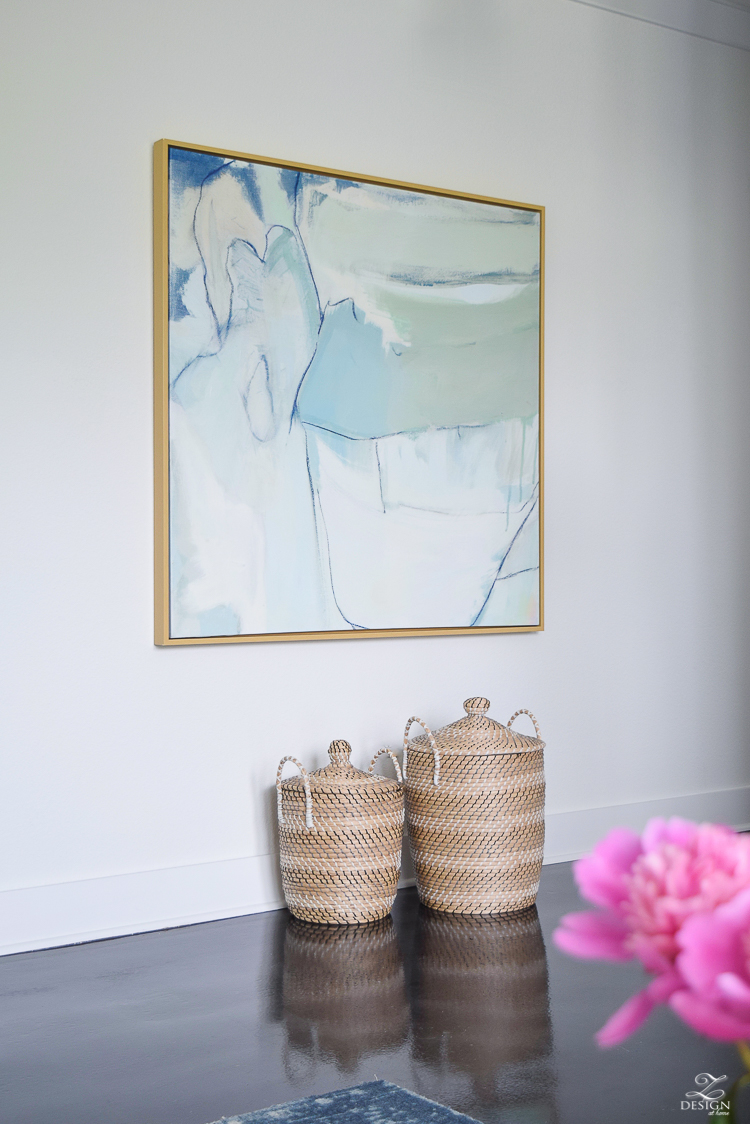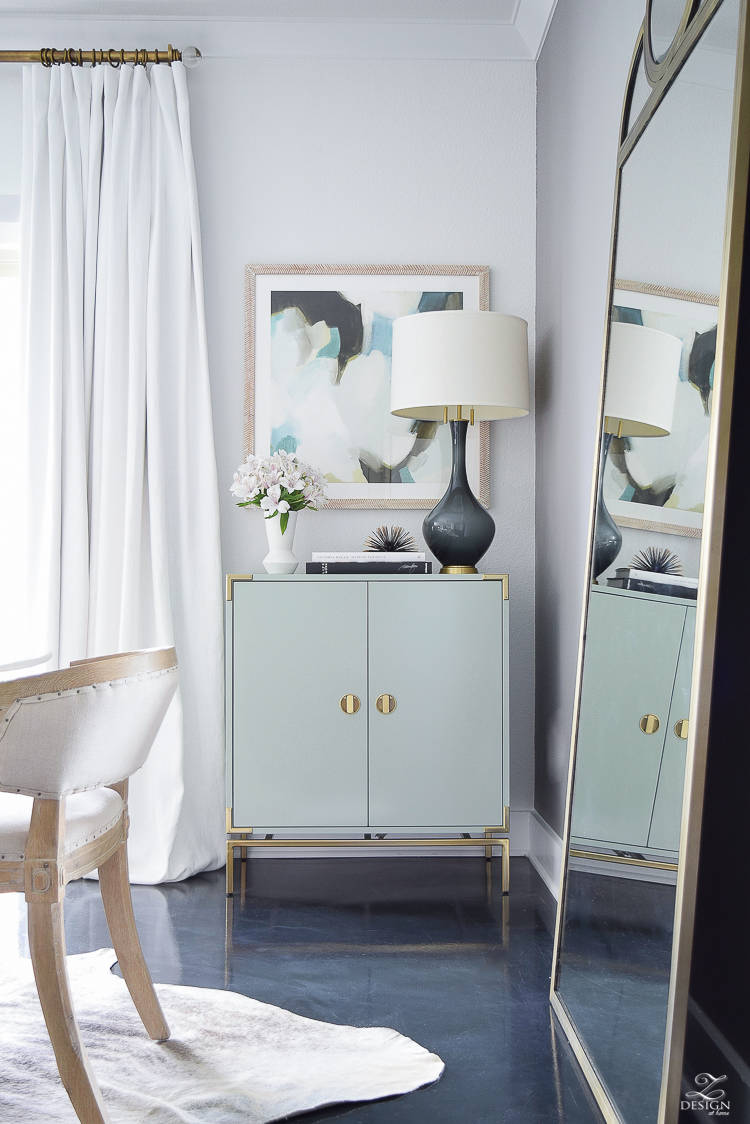 I always thought that white would be way too stark for me and that warm whites would ALWAYS come off as yellow or tan but the key I believe with warm whites I'm figuring out is to not only find the right white (which as you may know can be a daunting task) but to use pops of color, texture, and nature to make your space come to life (I talked a lot more about this in my summer home tour HERE).
So what am I looking for?
I'm looking for a non-stark white (the white in our apartment is a tad stark but strangely I still love it) with no hints of yellow, blue, pink, green, lavender and you know, the list goes on and on with the undertones you can find in white paint!  I mean white paint should just be white, right?!  Wrong;).
With that said, soon I'll be testing out all of my white paint choices that I've narrowed my selections down to for our new home and I wanted to share them with you as well but first, here are a few white rooms that also inspired my decision…
This white room works because of the beautiful brass, perforated pendant all the way down to the textured rattan chairs that create interest and contrast in the space.  This room is major inspiration for the casual dining space in our new home and I am really looking forward to recreating this situation for our family to make many memories in for years to come!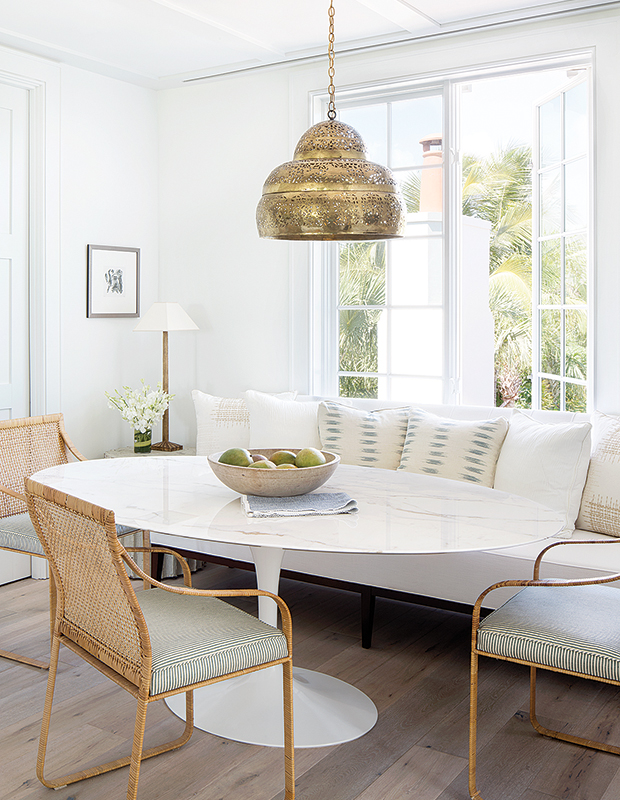 Photo credit: Jessica Glynn | Designer:  Ashley Waddell & Courney Whatley, Olivia O'Bryan Design |
This white room works for a few reasons from the dark painted beams and door to the furnishings and immense texture in the rug, not to mention the pops of brass and gold decor in the space.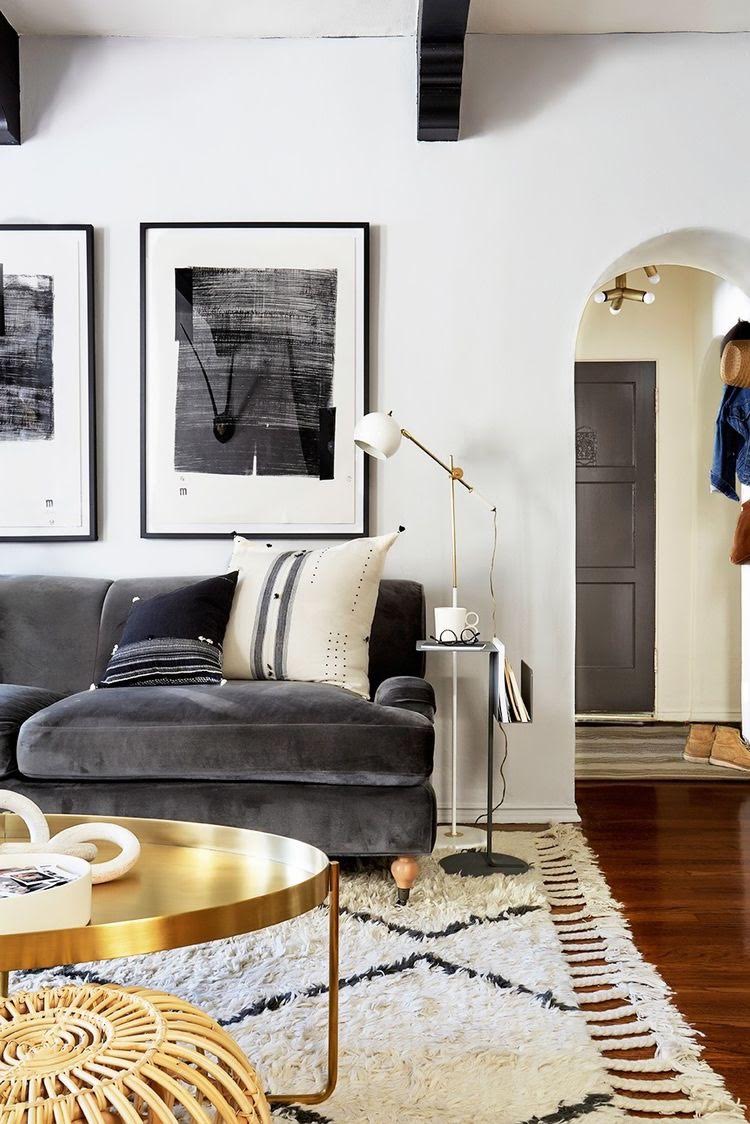 Photo credit: Zeke Ruelas | Designer: Bradly Tolbert
All of the pretty pops of pink and gold in this space by Studio Mcgee draw your eye in to the decor and make this white room work beautifully!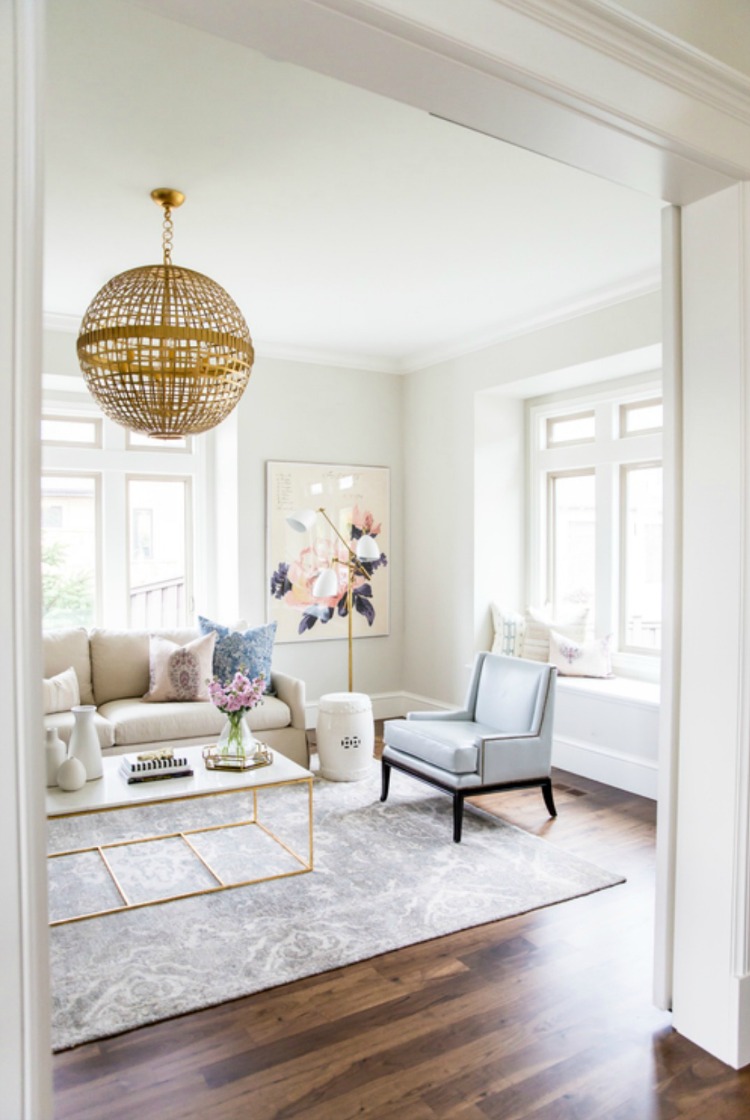 Source:  Studio McGee Foothill Drive Project
The beautiful moldings, dark sofa, pops of gold and natural wall hanging all make this white room pop and come to life!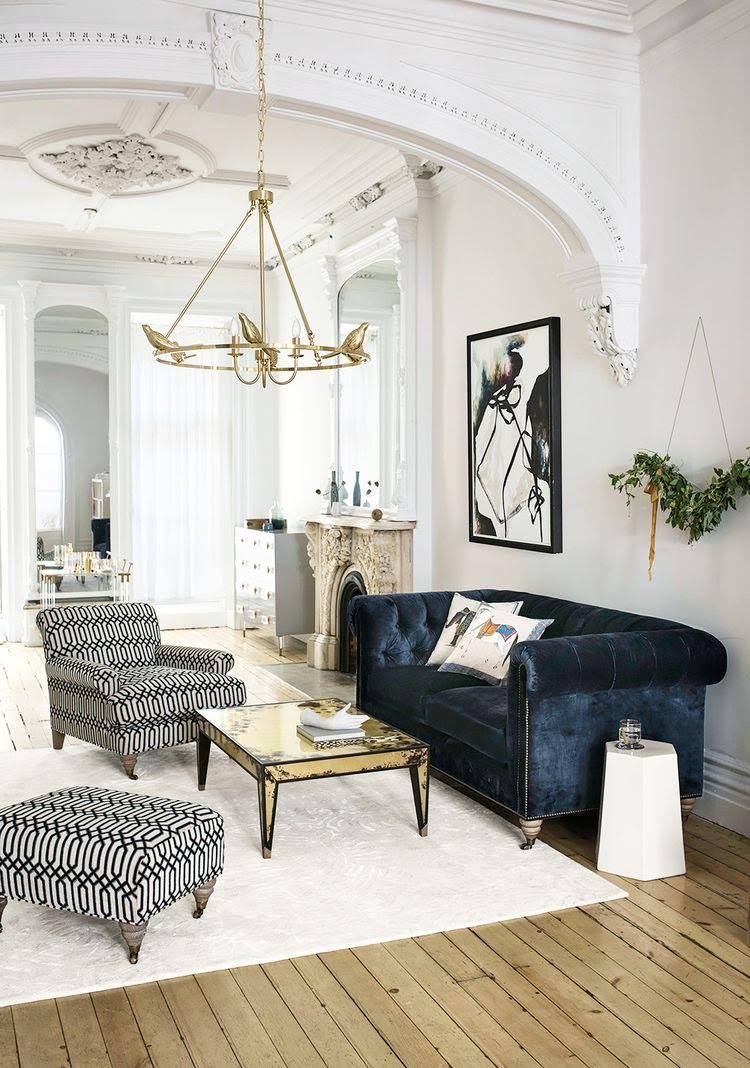 Source:  Anthropology via MyDomaine
This white space works so well because of the added color and texture the beams bring to the space, not to mention the color and texture of what appears to be a iron pendant and sconces.  We'll be using natural real beams in our living/kitchen/dining space as well that I couldn't be more excited about and is something I've always dreamed about having in our home.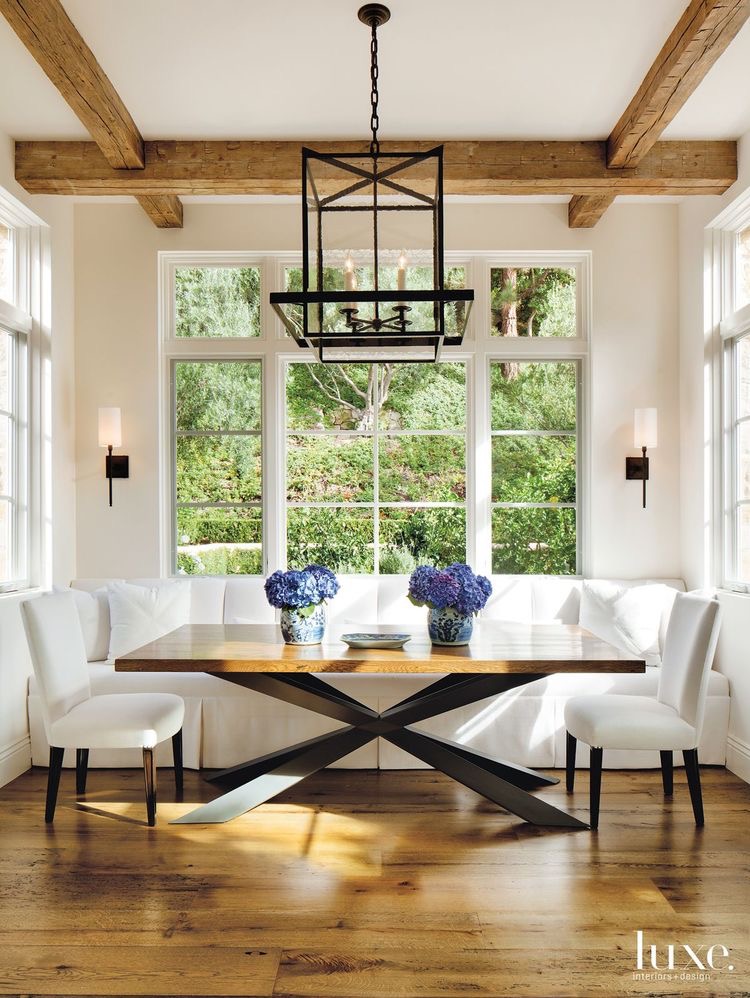 Source:  Luxe Interiors + Design via Pinterest
So much to love about this white space from the large tree in the corner to the textured chairs and layered rugs, to the iron curtain rods and white drapes with black trim that all work in harmony to make this white room scream cozy!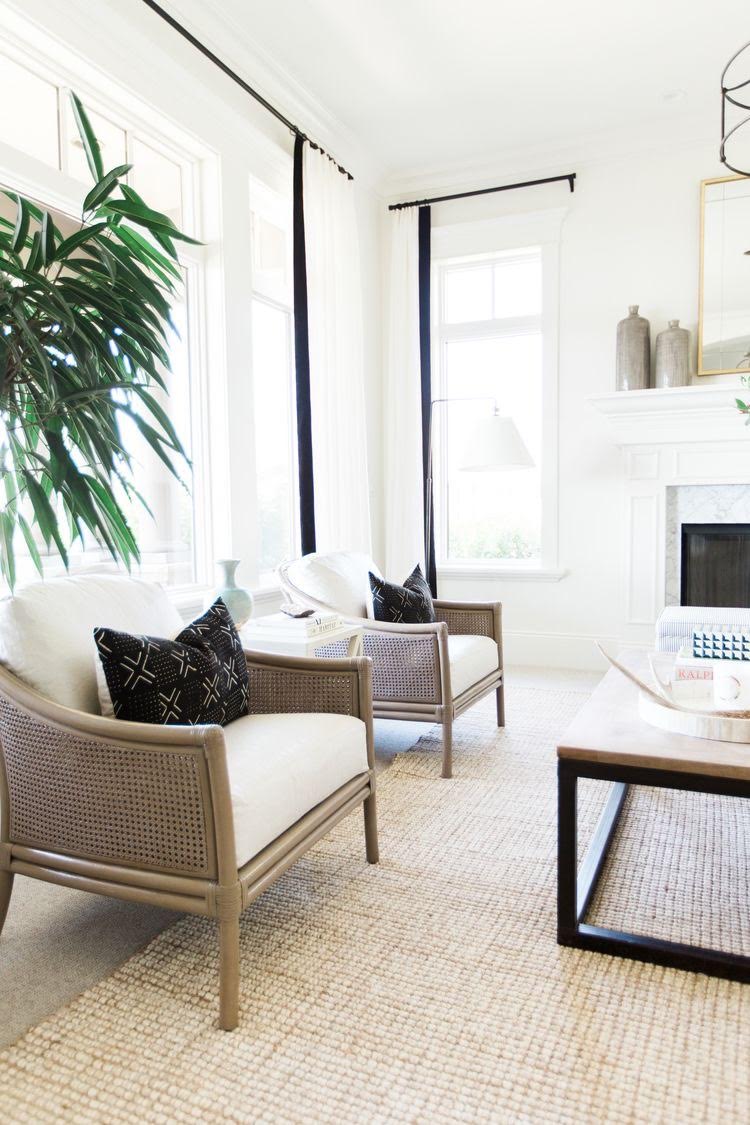 Source:  Studio McGee – Mountainside Remodel
Here is another room (and photo inspo for our casual dining space ) that works well in white due to the large hanging basket and rattan chairs, not to mention the perfect light that streams through the space…wouldn't you just love to sit down right here for Sunday brunch, my friends?!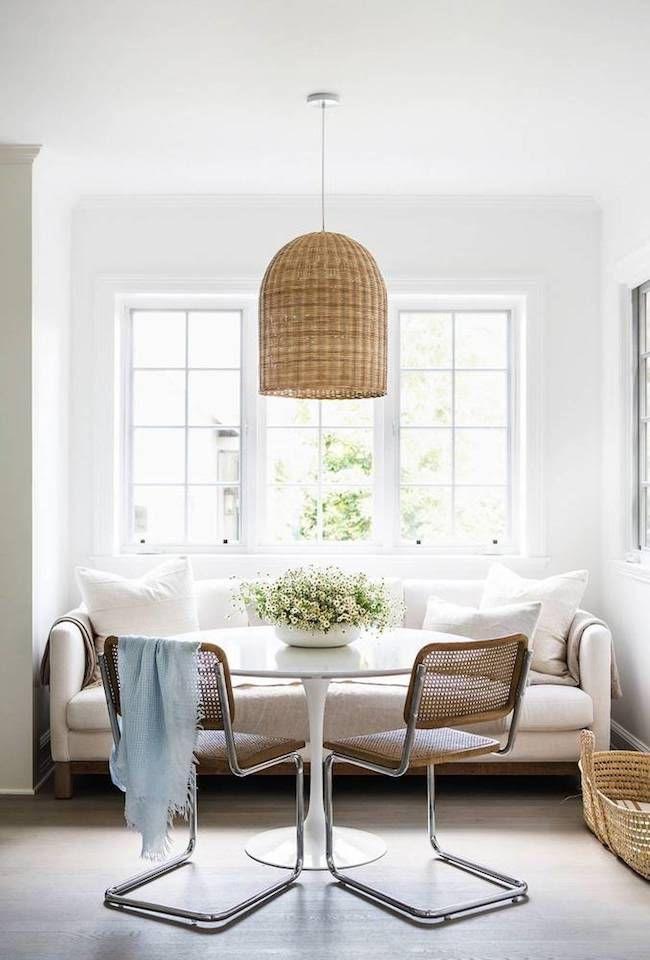 Photo credit:  Laure Joliet | Designer:  Erin Fetherston |  Via Domino
Now, I haven't tried all of these just yet but, as soon as I do I will report back to let you know which ones I like best and which one I have chosen for most of our new build but after all of my research over the past several months these are the top 9 I'm going to try.  On a side note, BM Cloud Cover is one of their 2017 Trend Colors for the year.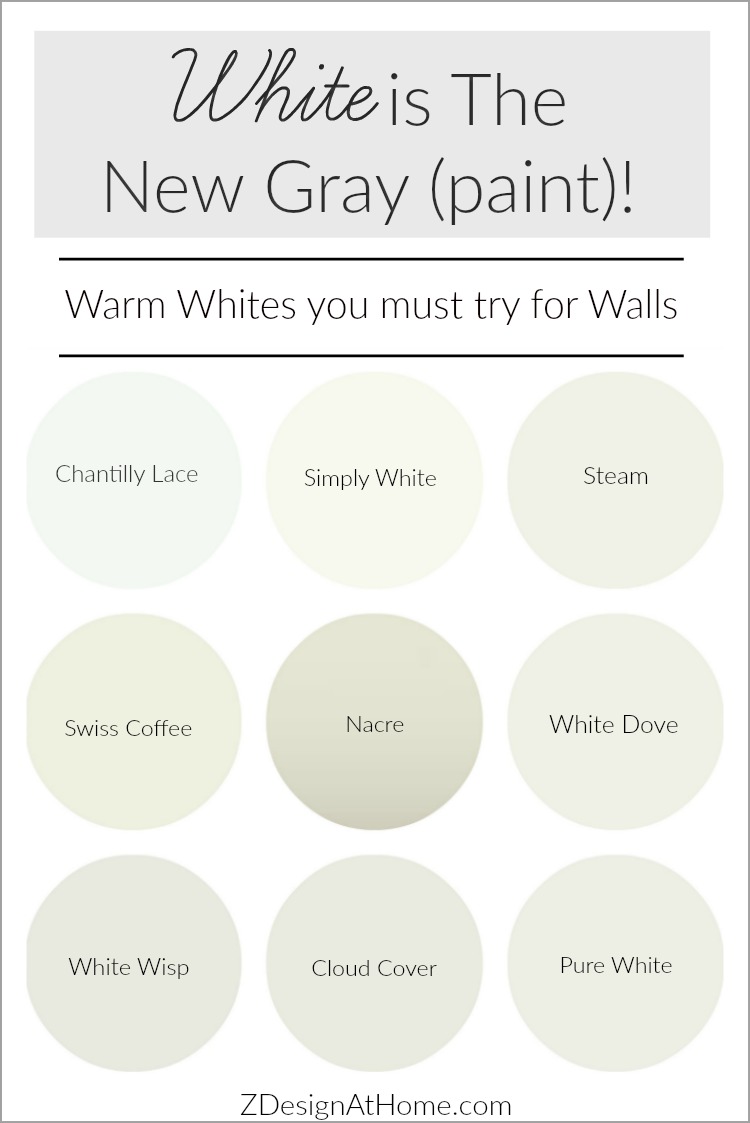 *BM Chantilly Lace | BM Simply White | BM Steam | BM Swiss Coffee | *SW Nacre | BM White Dove | BM White Wisp |
BM Cloud Cover | *SW Pure White
*BM = Benjamin Moore, SW = Sherwin Williams
This is SW Nacre and doesn't look a thing like it does in the sample above but I've seen this in person on more than one occasion and it's a fabulous white that will be a strong contender for my quest to find the perfect white paint!  This is the home of my friend Kristina Leigh who is the designer of this space and author of the book Building Your Home:  A Simple Guide to Making Good Decisions.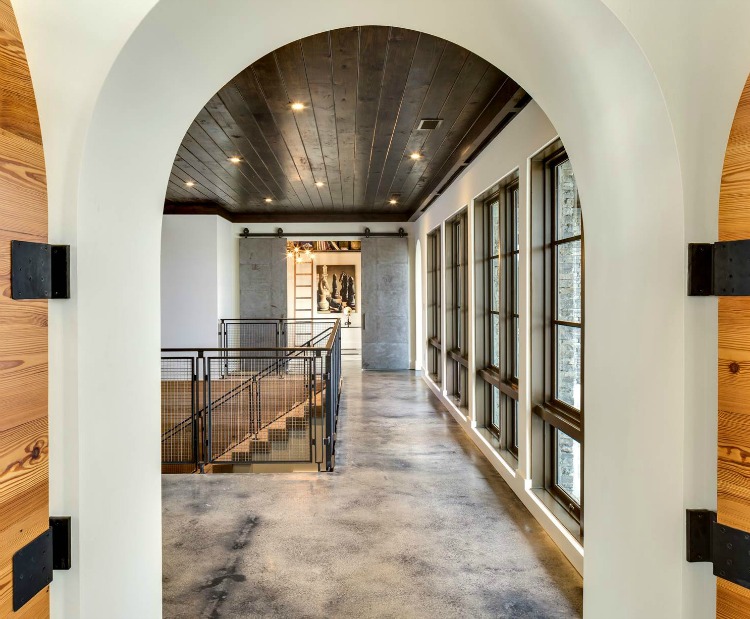 Photographer:  Robert Reck  Designer:  Krsitinia Leigh Wiggins
If you are considering white walls hopefully this has taken some of the fear out of white wall syndrome for you too!  I hope you will leave here feeling inspired today to try this classic trend like I have and that you can use my top choices to help guide you through making a white paint decision.
Also, remember before painting any of your walls any color to always do a sample board (which is what I'll be doing for each and every one of these colors).  You can find the process for how I do paint sample boards right HERE.
Please sign up for my news letter HERE at the top of the page if you haven't already and thanks for stopping by this week to visit the blog!


I do not know the white paint color of the walls in our rental…so sorry!