We're Moving & Building!! – Follow the Journey of our #FinallyHomeProject
Hi friends!  Thanks for stopping in to hear about the big news!!  I'm so excited to share with you that we will soon be moving and YES, building another home!  Now you might be wondering why in the world we are moving since I basically just finished decorating the last room in our home (you can catch our dining room reveals here & here) but last fall my husband accepted a transfer with his company which will cause us to move eight hours away from where we currently live, so off we go!  We knew that we wouldn't be living where we are forever and for the longest time have longed to be closer to home and family so this was a very welcome change and we are so excited to see where this journey will take us!
We have known for several months now (to be exact since last October) but the timing just wasn't quite right to share until now…until it has become a big 'ole slap in the face of reality!  We live in a small town in west Texas (not to be confused with West, Texas) and ever since we found out last fall have taken several trips back and forth to Houston, where we will be moving, to find the place, land, and home where we believe God wants us to be.  Houston is so massive and is so hard to wrap your brain around when house hunting that there have literally been multiple times I almost shut down and decided to wait to find a place to live until we are physically there and can truly get the lay of the land.  If it had not been for my amazing friend Jennifer of Decor Gold Designs who currently resides in Houston, I wouldn't have even known where to begin.  We pretty much knew we wanted to be in north Houston and either in The Woodlands or somewhere close to The Woodlands but other than that, we were lost.
I will be talking about this more in depth in another post but when trying to make a decision about where we would live in the greater Houston area the main thing we knew we wanted was a truly custom built home which believe it or not was hard to find in Houston, especially in our price range.  Most of the homes and desirable neighborhoods in north Houston are taken up with tract builders which is fine and they build some absolutely beautiful homes but you cannot fully, 100% customize your own home, which simply didn't work for us.  This meant we had to find property and a builder in or around our desired location and in our price range, which took some time, patience, and a lot of prayer.  After taking into consideration the schools, proximity to my husband's work, churches, and a few other variables, ultimately we ended up in the north Houston area and thankfully in a neighborhood that offers some small lakes.
As our builder was negotiating on a couple of pieces of property for us my husband took a trip down to one of them to cast a line, say some prayers, and ended up catching 5 fish on his first five casts…for us that was a sure sign of where we should be and needless to say that is the piece of property we ended up with and are in the process of buying today as we speak.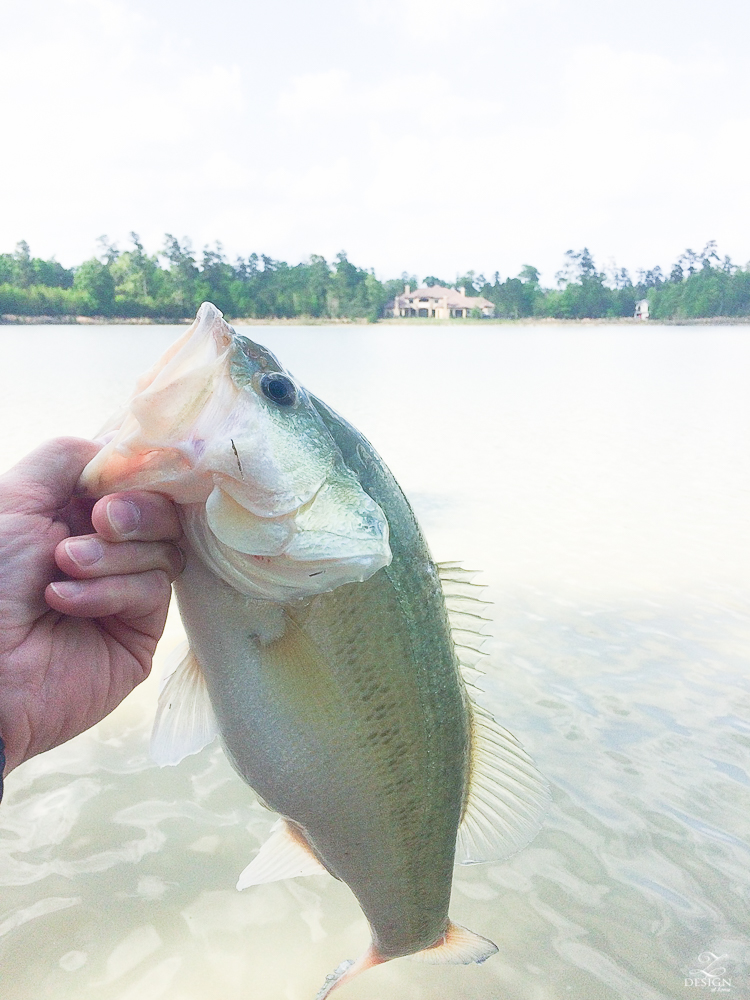 We are also in the process of working on our house plans on a daily basis.  For the past several weeks I have been having regular phone meetings with our builder/architect team and are getting close on the plans.  I will share more of this process later but for now I just wanted to share the property that we are calling our #FinallyHomeProject.  We are calling it Finally Home because we have been moving with my husband's job for almost 15 years now and are both so ready to settle down for the long haul that we can't see straight.  This is the home where we will start our next chapter, where our son will grow up and head off to college (boo, hoo!!), and where I'm sure we'll make many amazing memories with family and friends and I look forward to sharing the journey of our custom build and decorating journey with you.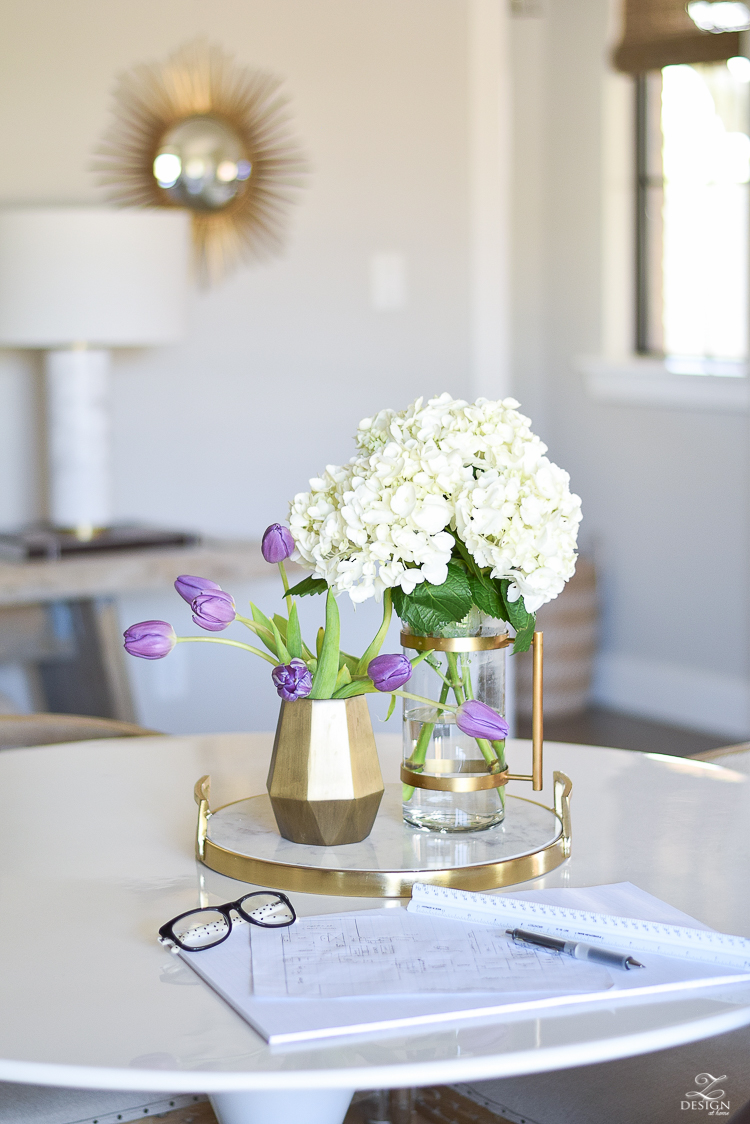 Here are some additional photos of the property.  Not much to see here but this is the view from the back of the property out to the lake.  This section of the neighborhood is still pretty new so the water is still muddy (it's a man made lake) and the bulkhead isn't looking it's best but I'm sure in due time we'll be able to wrap our brain around what needs to be done with all of this.  We are excited about the views and being close to a body of water again, even if it small!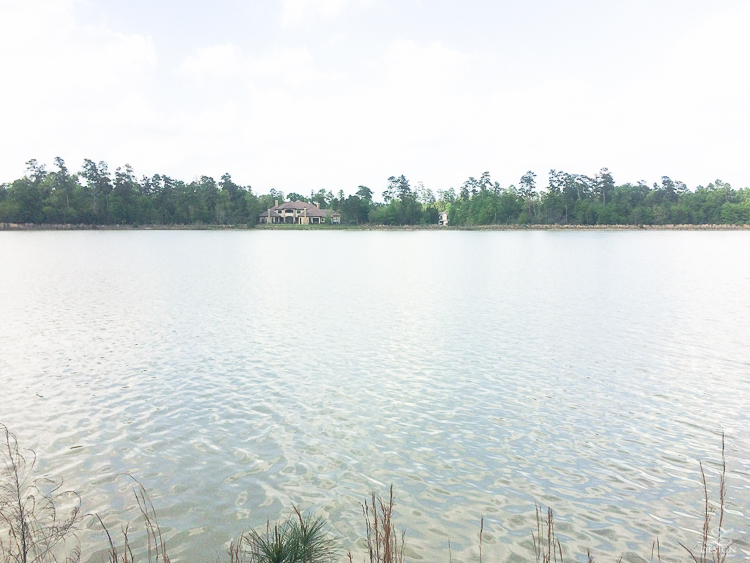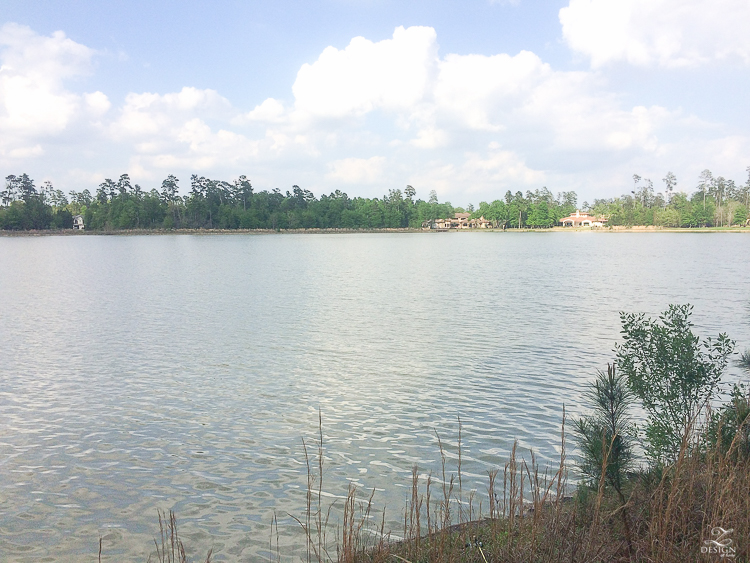 Even though it doesn't look like it from here, the minimum square footage in the neighborhood is actually not that big so I'm sure our neighbors won't be pleased to find that we might be one of the smaller kids on the block but that's fine with us.  Putting our resources into the quality that goes into our home and it's amenities is more important to us than having tons of square footage that we don't need or want. We are a small family so there is just no need for us to have a huge home.  I'm sure it will end up being larger than we expect at the moment but we are trying to keep things to only what we need to be happy in this home.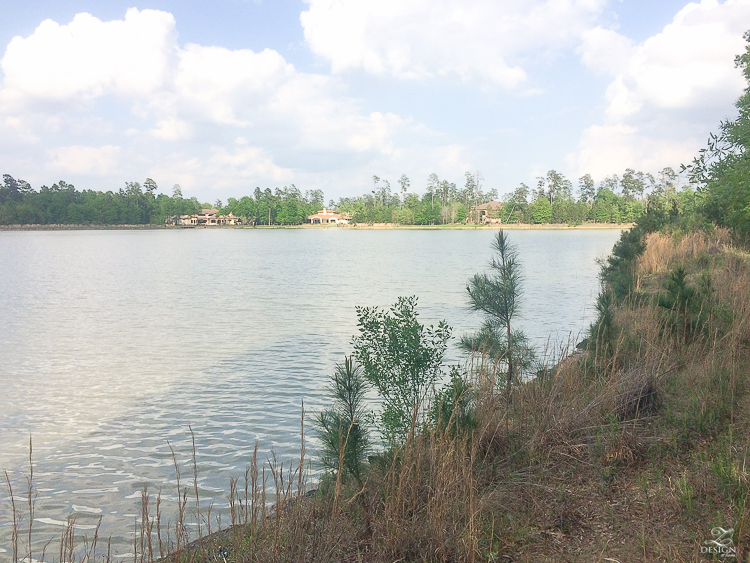 I grew up on the water doing all the water sports and my husband grew up fishing so we are super excited to be close to water again, which always makes me feel like I can breathe again after living in the desert for the past four years!  These photos are pretty raw and it will be a long time before things are looking beautiful but again, we are super excited about what we know will be a long yet fulfilling journey with this project!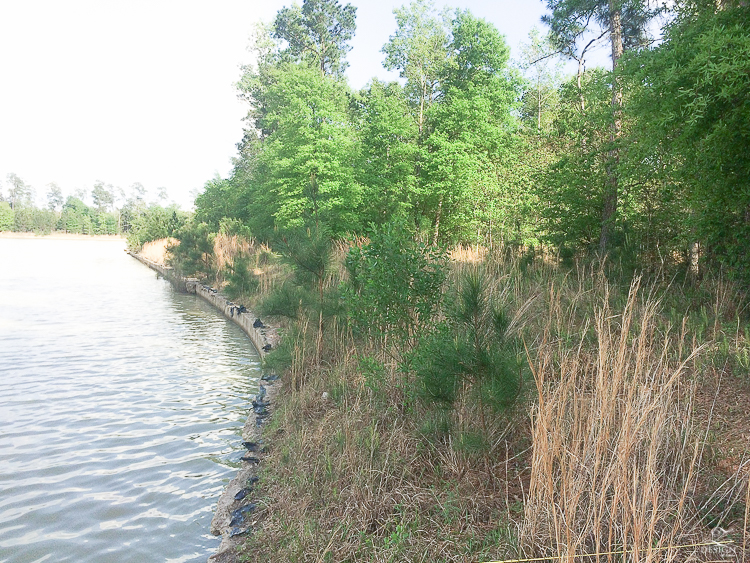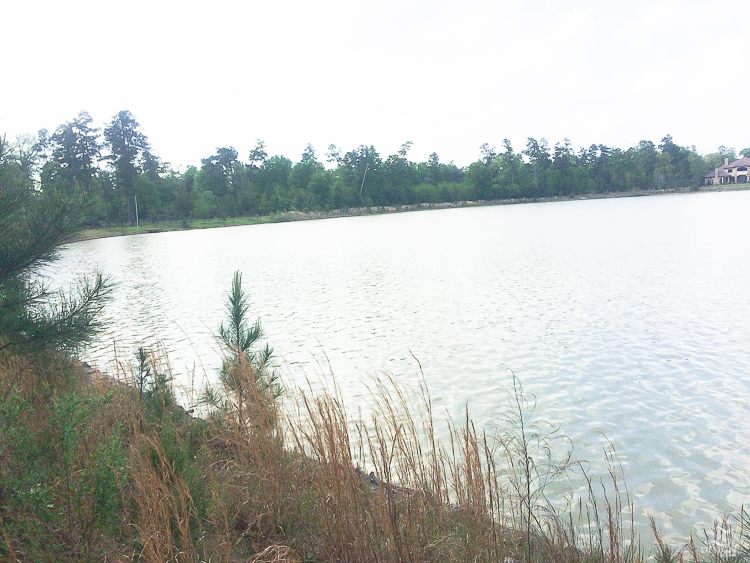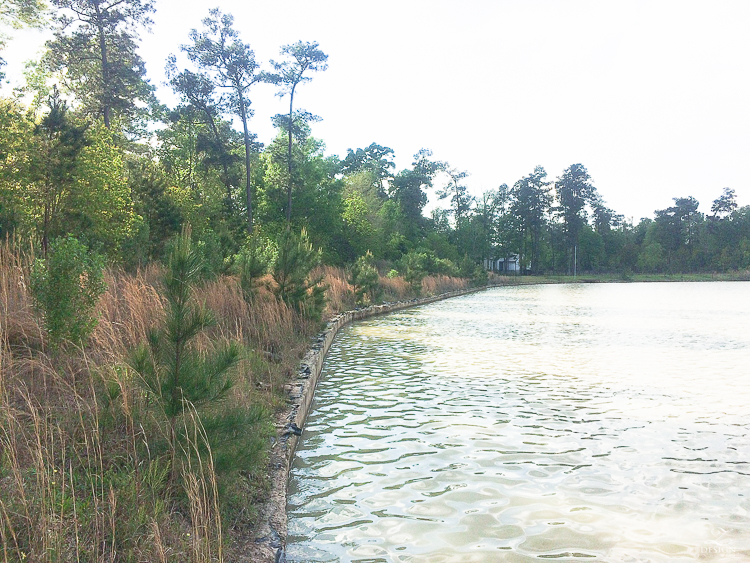 This is the view back into the property from the water.  We want to leave a lot of the property (it's about an acre) natural so I'm sure there will be a lot of stress over which trees go and which ones stay (except for the obvious where the house will be) but there are some beautiful oaks and pines on the property that we're super excited about as well.  It will be so nice to actually have some shade in the back yard where kids and pets can run around and play and where we can make memories galore!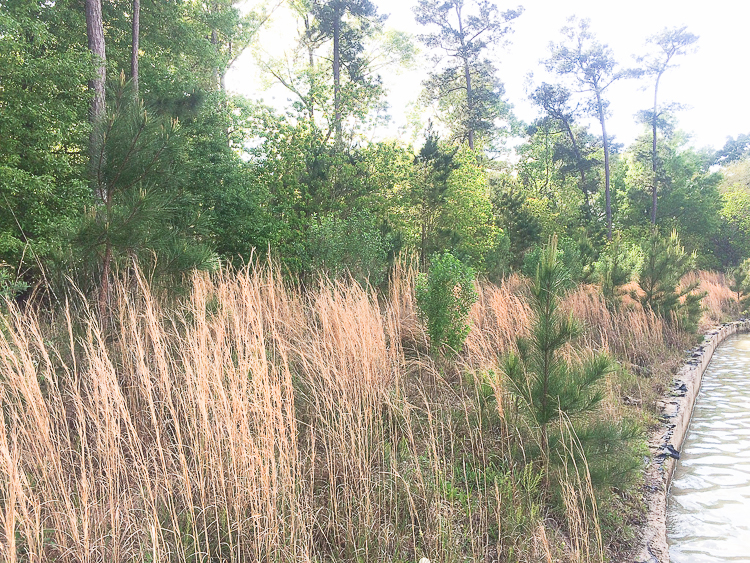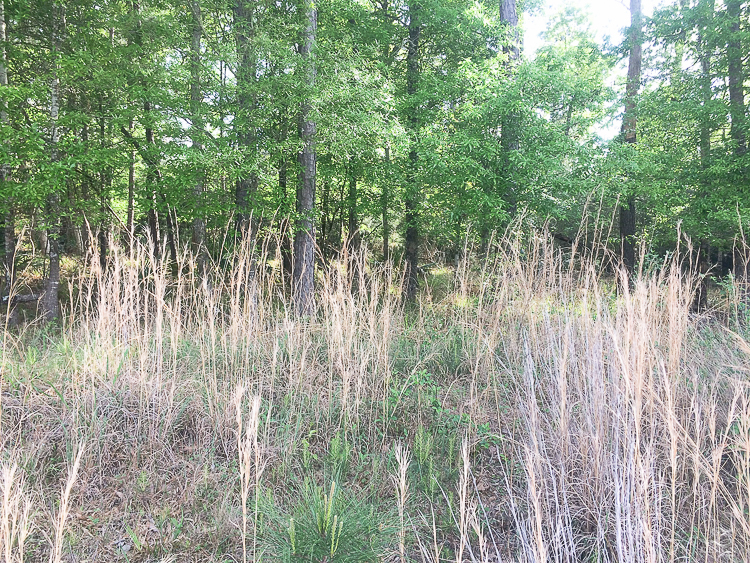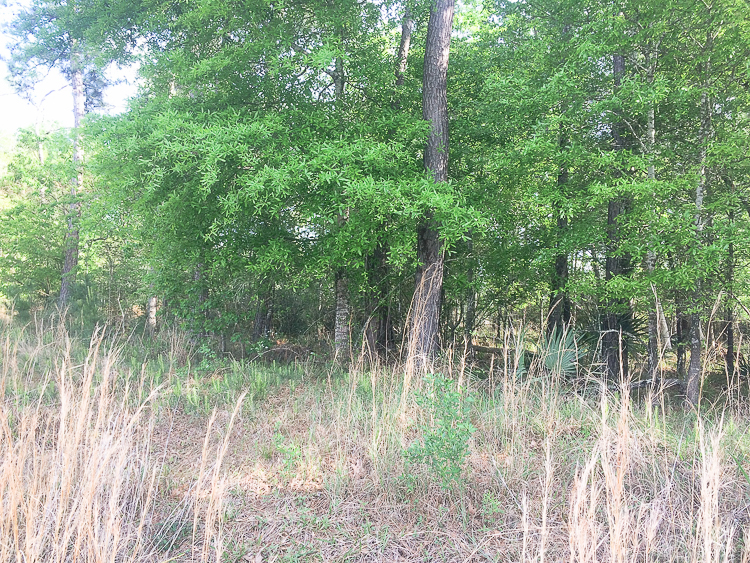 That about wraps things up for this post and I hope you will stay tuned for the rest of this journey but do hang around for the next and last 30 days of our current home where I'll be sharing room reveals of rooms I've never shared before, some organizing and cleaning posts (since I'll be purging like a mad woman), and one more home tour for summer inspiration (yes I know, I'm insane…lol!).  Thank you for joining me on this first of many posts for our #FinallyHomeProject (my smart hubby came up with that one) and I can't wait to share more as the weeks and months unfold.  We close and move out of our current home within approximately 30 days so stay tuned for lots of fun things to come around here this summer!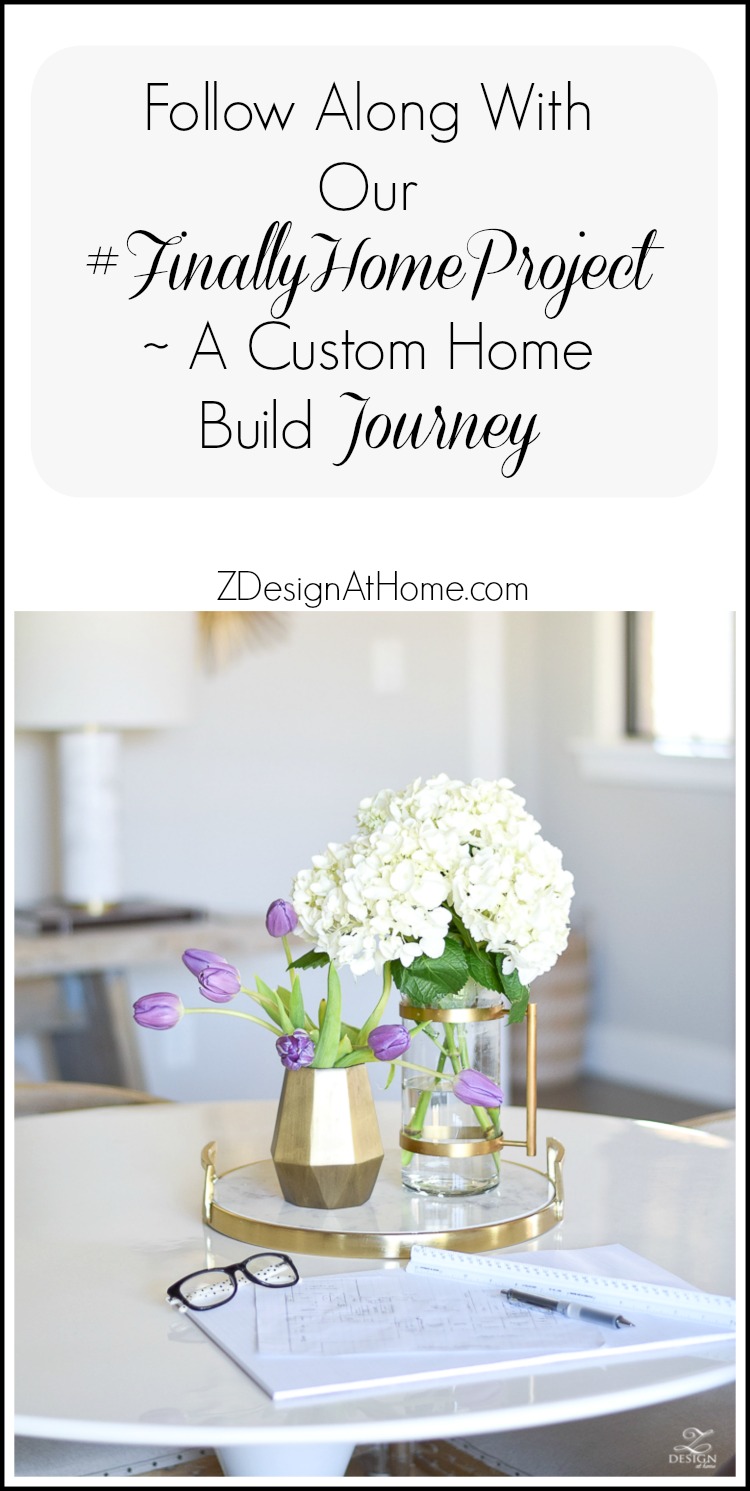 If you live in the Houston area and have anything to share or any bits of advice for us I would love to hear it…you can leave your comments and questions below – thanks, friends!!
Don't forget to sign up for my newsletter too if you haven't already to get all the latest updates on our #FinallyHome project and more:)!

If you are new here and haven't taken a tour of our current home yet, you can do that HERE