How To Create A Hot Chocolate Charcuterie Board for the Holidays
One thing we love around here for sure is our hot chocolate! We don't get too fancy with it but when guests are coming over we like to step it up a bit, especially for holiday entertaining. I often create charcuterie boards when guests are coming over and thought it would be fun to put a spin on the 'ole charcuterie board so today I'll be sharing How To Create A Hot Chocolate Charcuterie Board for the Holidays and beyond!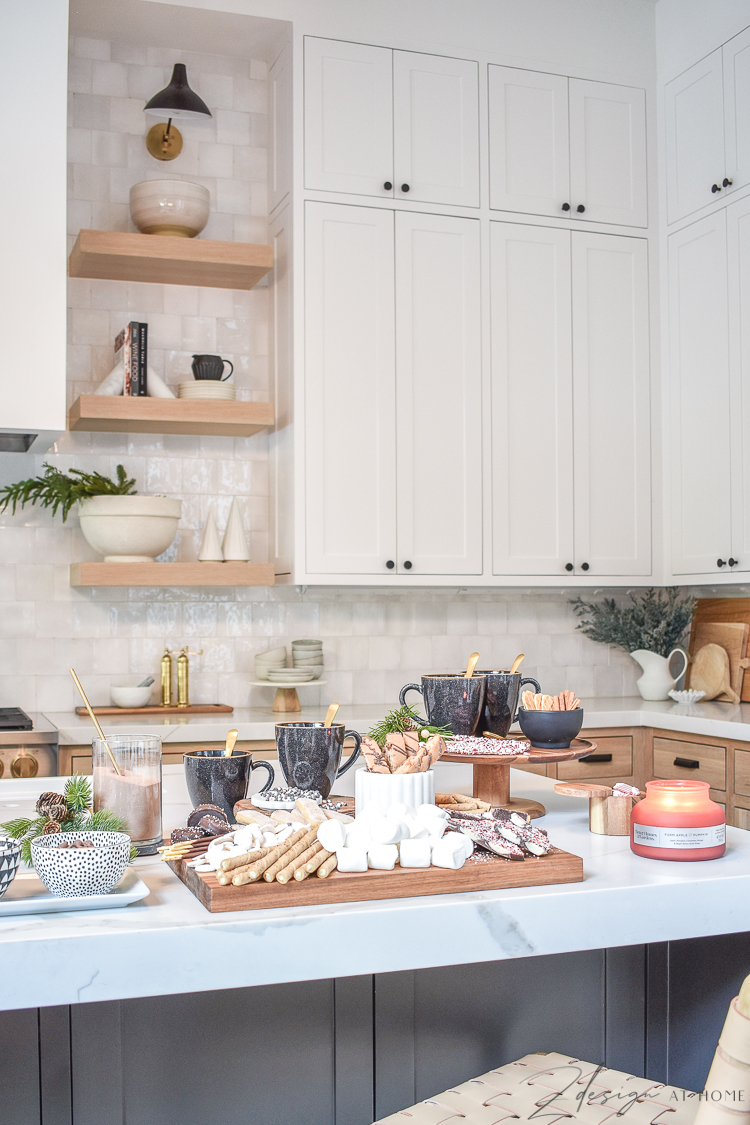 This post was sponsored by Walmart however all thoughts, opinions, products selections and photography is my own. Please find my full disclosure policy here.
The first thing you'll need is a great board! Like this Pioneer Woman Acacia board I chose from Walmart. It's nice and thick and has plenty of space to hold all of the goodies I needed to create my charcuterie board.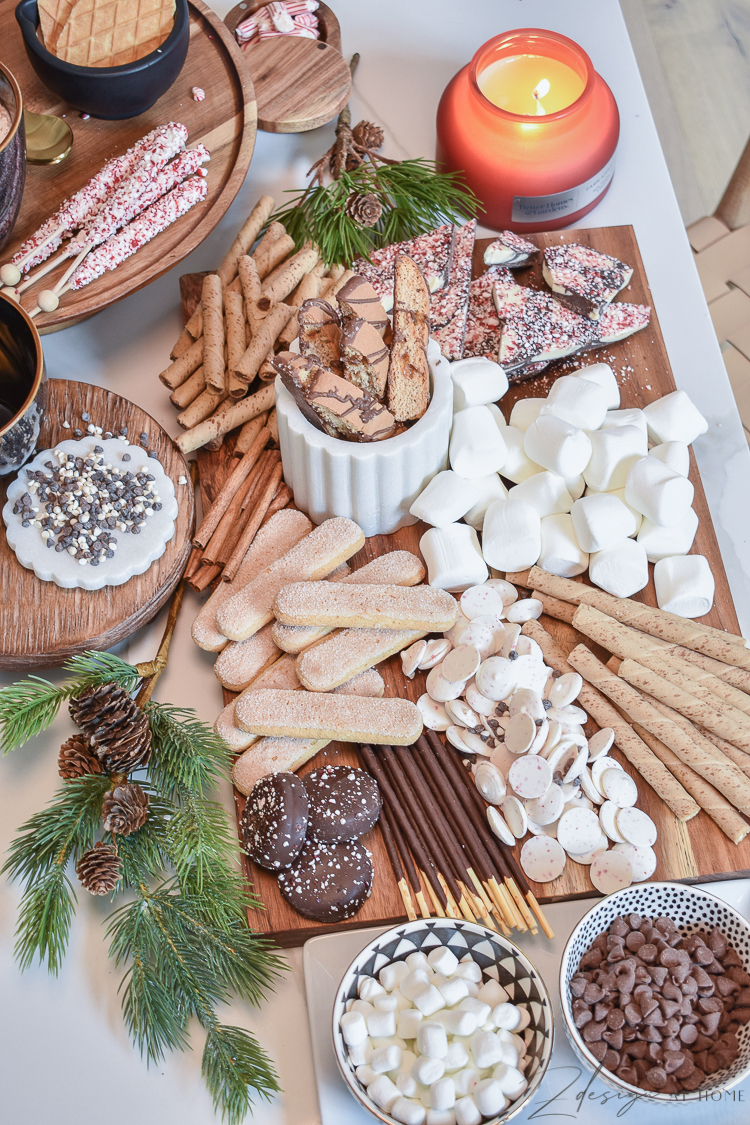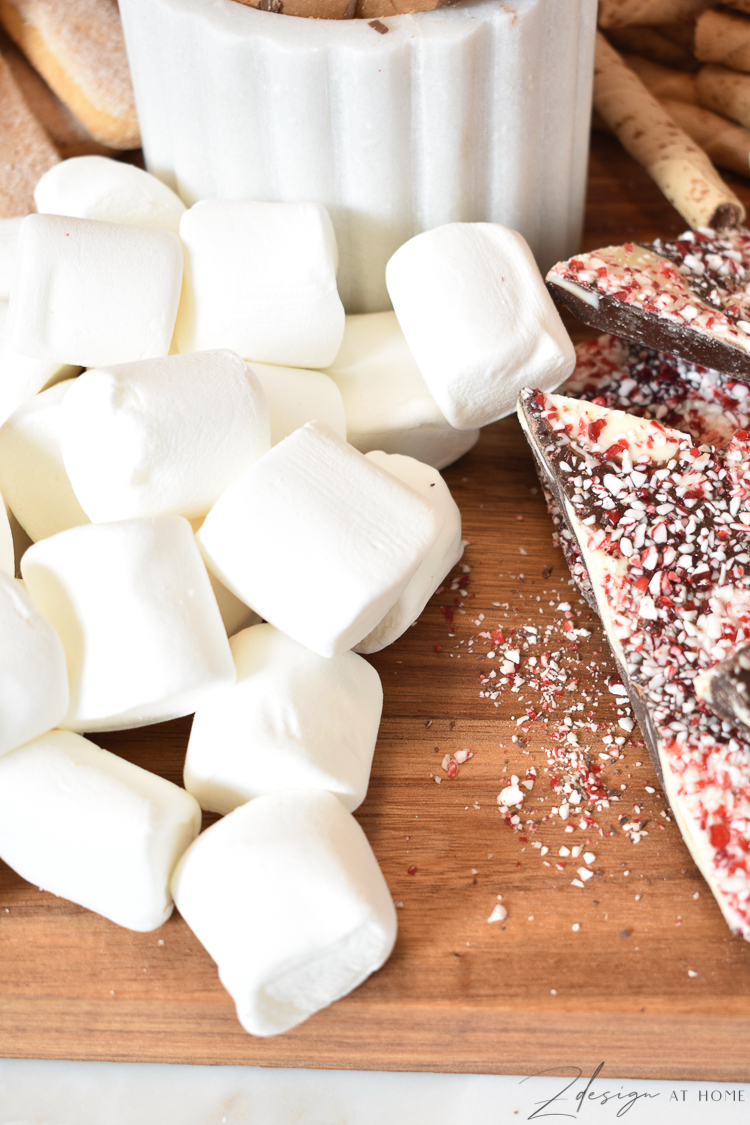 The 2nd thing you'll need are some hot chocolate mugs and spoons of course. I found these great Better Homes & Gardens large black speckled mugs from Walmart. And used my gold flatware from Walmart. I like a big mug and these are the perfect size for hot chocolate. You'll also need a great riser or cake stand to highlight and coral your mugs and spoons.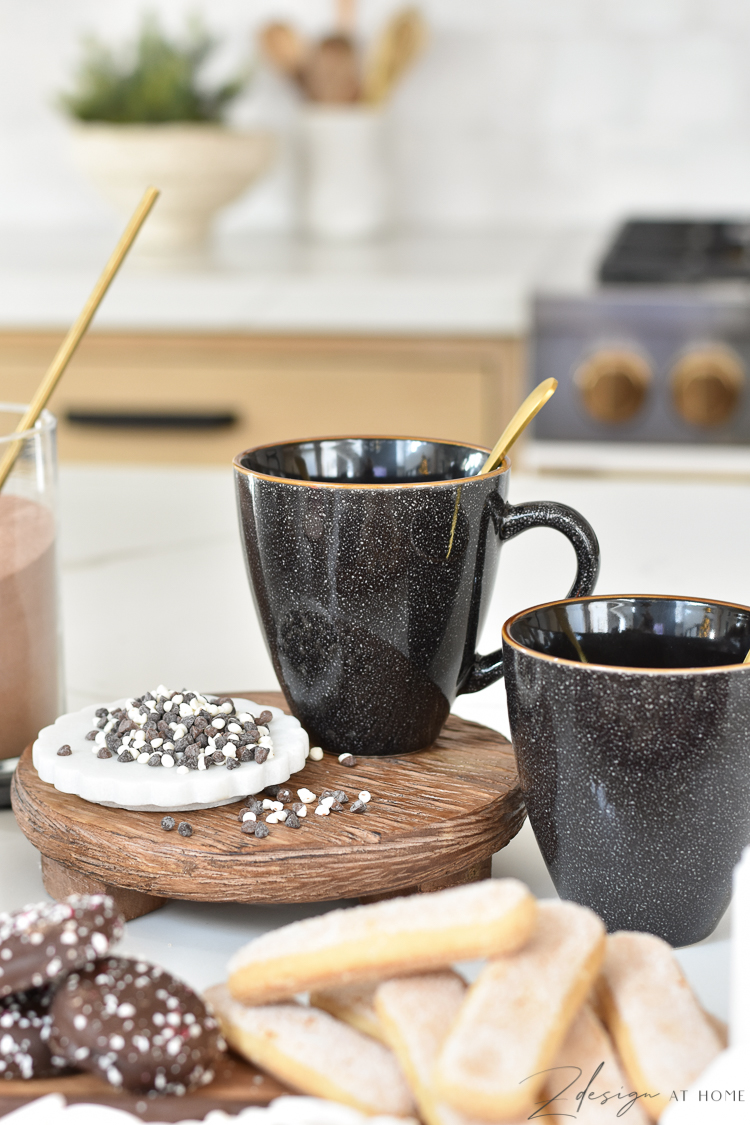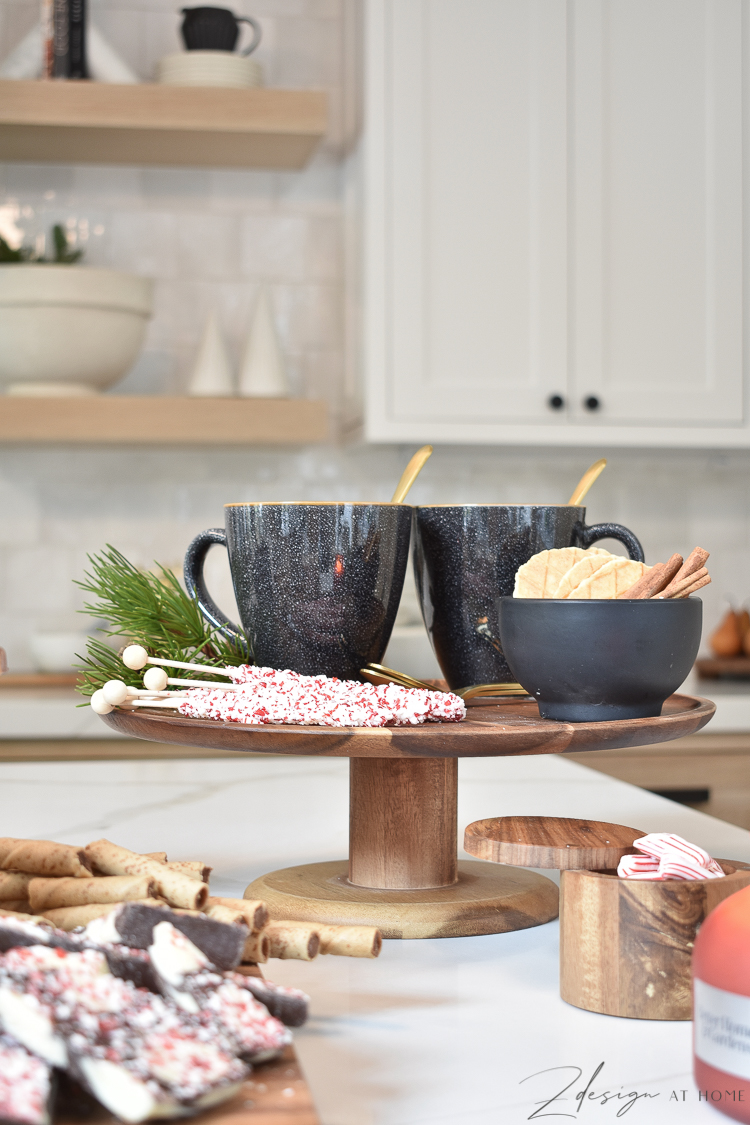 The 3rd thing you'll need are some beautiful dishes to place on your board and for board overflow of food, like these great black and white medallion & dot stoneware bowls I put marshmallows and chocolate chips in off to the side of my board.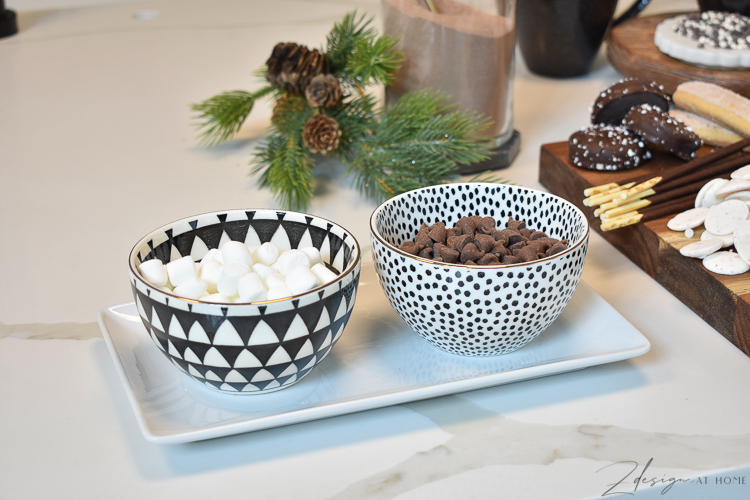 The 4th thing you'll need is some great holiday inspired food. Here are some of the items I chose for my Hot Chocolate Charcuterie Board. Anything that feels holiday-ish and/or Christmasy and festive to you I think will do! You can find just about everything on my list at Walmart!
Peppermint melts
Peppermint bark
Pirouette cookies
Biscotti
Large & Small Marshmallows
Lady Fingers lightly dusted with sugar
Chocolate covered Oreos with peppermint sprinkles
Cinnamon sticks
Chocolate and/or peppermint stir sticks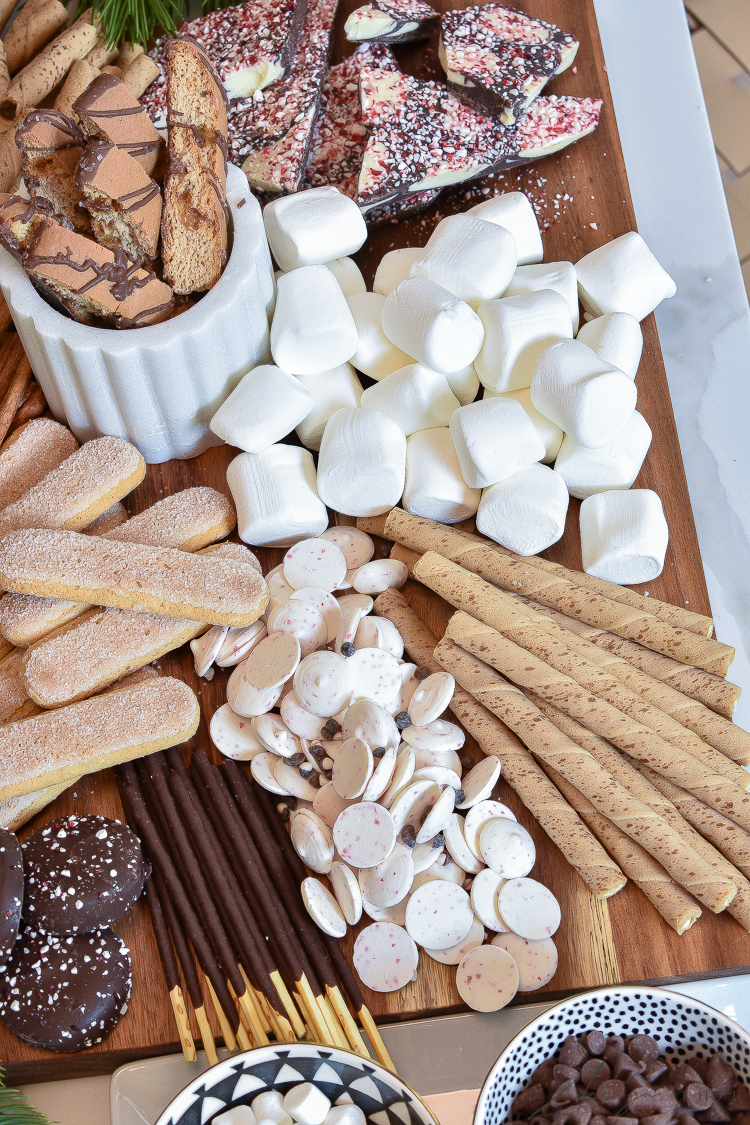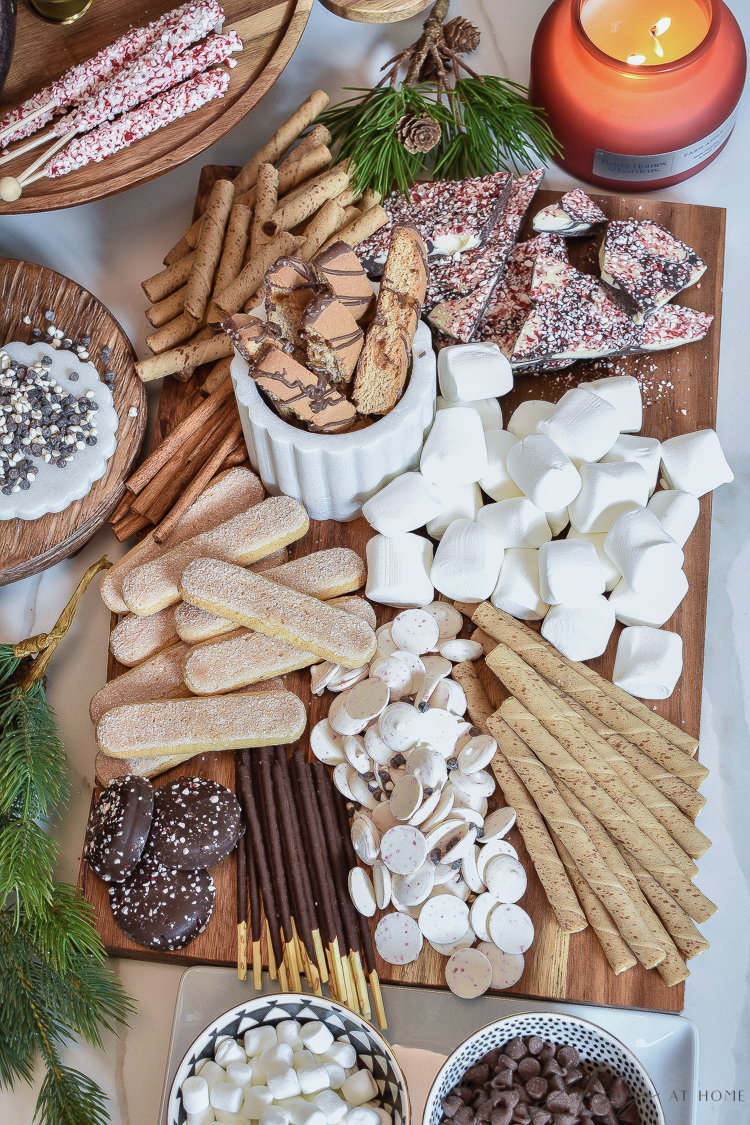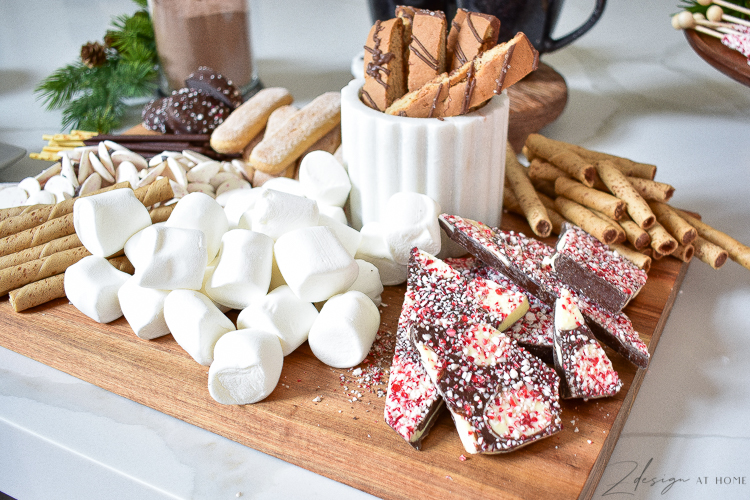 The 5th thing you will need of course is a great candle! You can't have a relaxing drink of hot chocolate without a candle burning nearby, right? This Farm Apple & Pumpkin candle smells amazing and is perfect for the holidays from fall to the new year!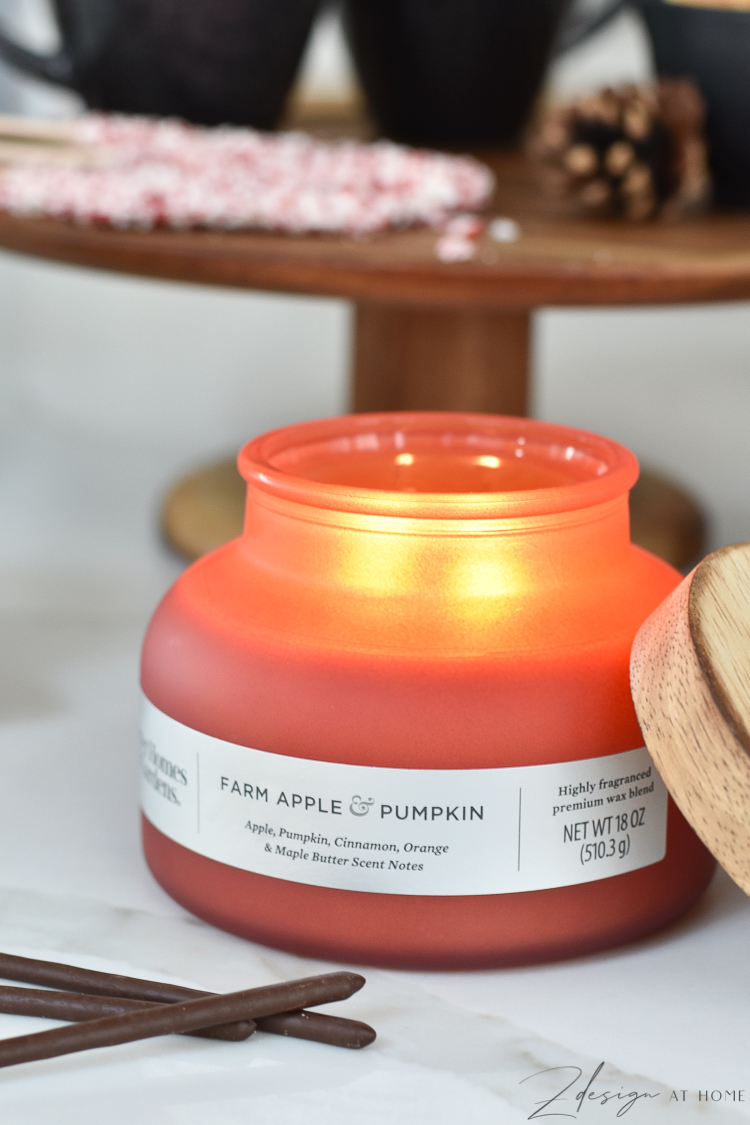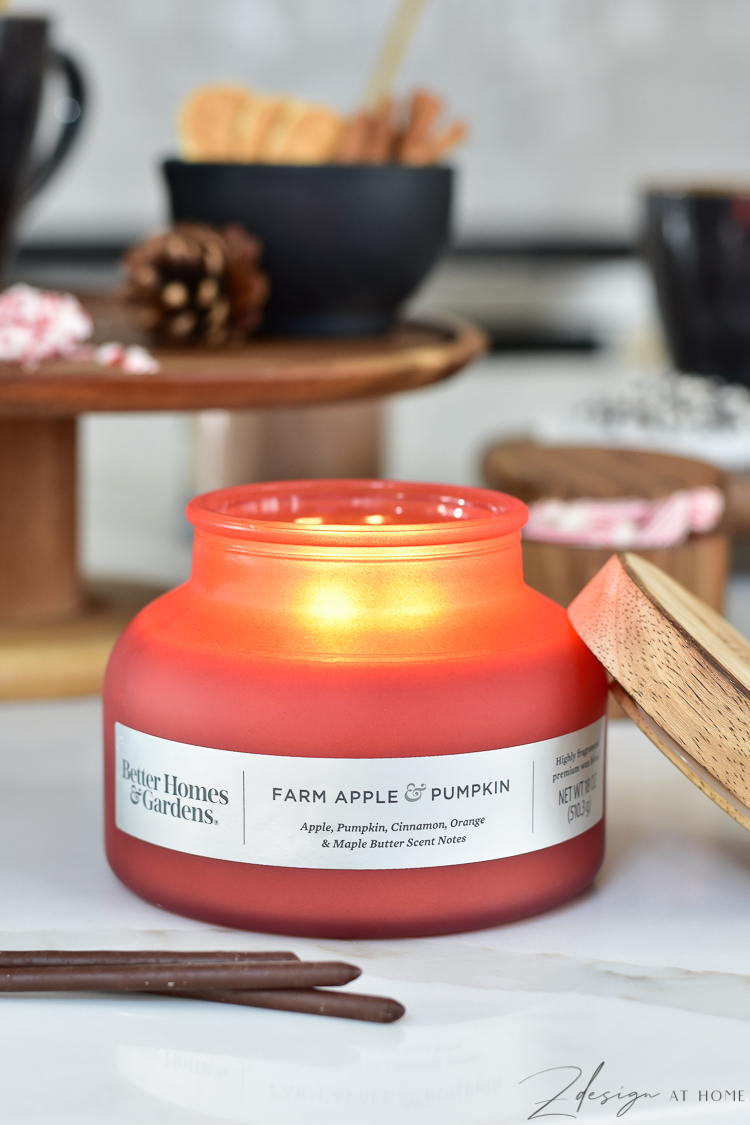 And that wraps up this post on How To Create A Hot Chocolate Charcuterie Board for the Holidays. Creating a charcuterie board is just like decorating – it's all about putting the right pieces in the right places but really anything goes so just get creative and have fun!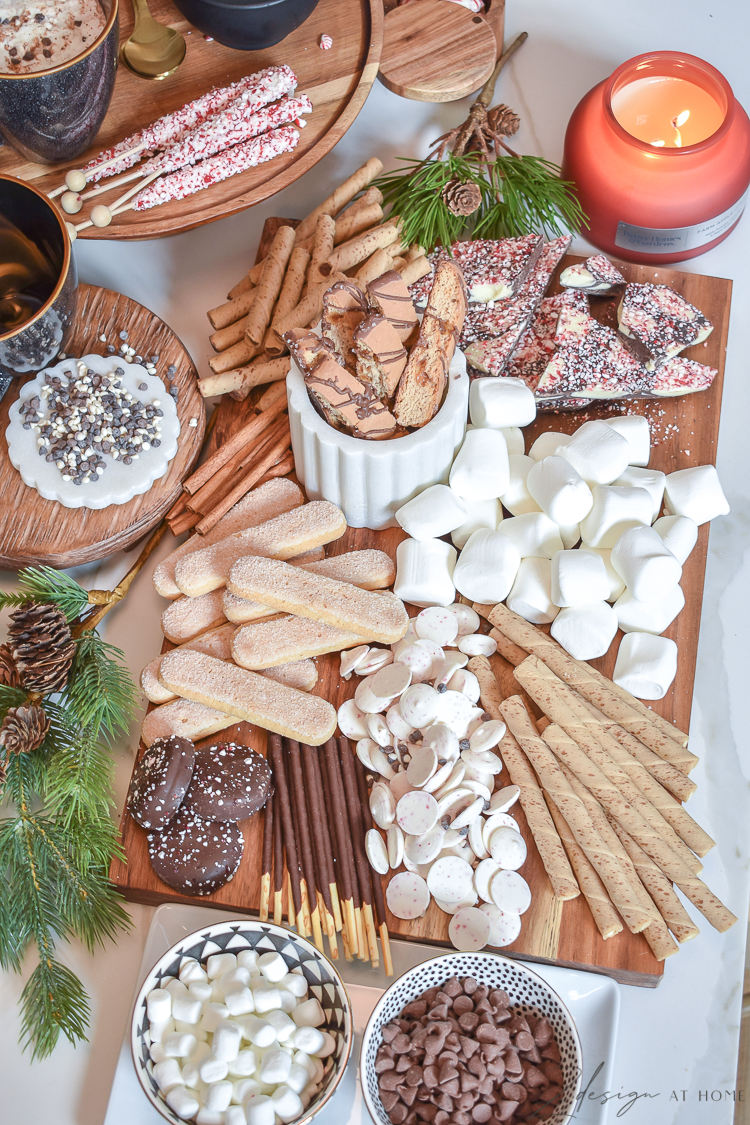 Check out the rest of my favorite entertaining pieces from Walmart below – love that I can get all that I need at Walmart and more!
Hot Chocolate Charcuterie Board & other holiday entertaining Sources I love
Candle | Black & White Bowls | Charcuterie Board | Stand | Mugs | Spoons



Lets stay connected…