Simple Tips for Mixing & Matching Your Pillows + My Summer Pillow Preview
Hi friends,
Well, we might be moving this week but that doesn't mean I'm taking a break from decorating!  The next several months should be fun on the decor front because not only will I be working on designing the new house we'll be building soon but, I'll also be decorating the apartment we'll be staying in and making it comfortable for our family during our time there s0 today I wanted to share with you some simple tips for mixing and matching your pillows + my summer pillow preview!
I think by now you know I have a thing for nice pillows, draperies, and other soft goods so of course I turned to my go to source these days, Tonic Living for my summer pillow collection.  Janine at Tonic Living has some of the absolute best fabrics that I haven't seen anywhere else and that is just one of the reasons I love her shop so much!!  If you didn't see where I used her pillows and fabrics in my guest room refresh last fall, you can find that HERE.  You will absolutely love the floral I used in that space, along with the black and white dot fabric, and the leopard of course!
Here 's a little peak of that space…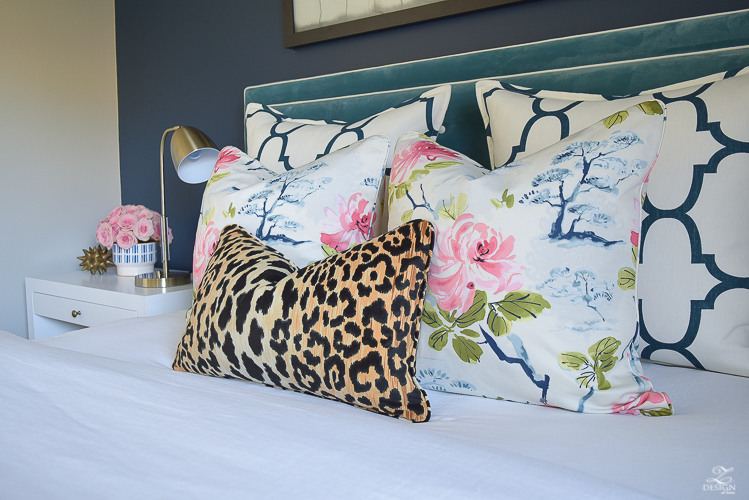 So without further ado here are a few of the items I've selected from Tonic Living to kick off my summer decor!  I'll be sharing these gorgy pillows more in a summer tour in just a few short weeks so stay tuned for that (it will be my first tour in the apartment…yikes!).
This black and white bird print had me at hello!  It's so elegant but still casual all at the same time and I've kind of been obsessed over it since I first saw Janine share it last year on Instagram. The fabric is a beautiful, graphic, textured bird print in black and white that is flocked (short velvet raised texture) and I'm smitten!  It's so fabulous anyway or anywhere you might want to use it and you can find it HERE in Janine's shop (it also comes in a gray/white combo HERE and in a blush color HERE).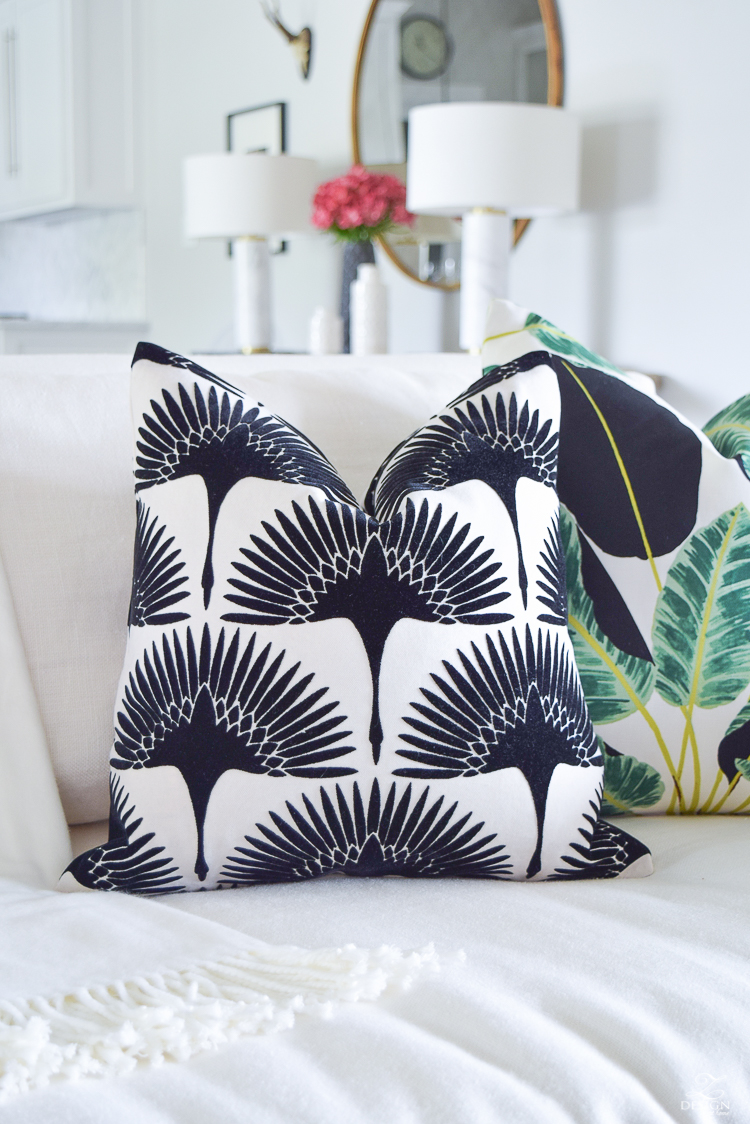 I'm also kind of obsessed over the gold zipper that it sports!!  It's this type of detail that really makes for a great pillow and that I always look for when selecting my pillows each season.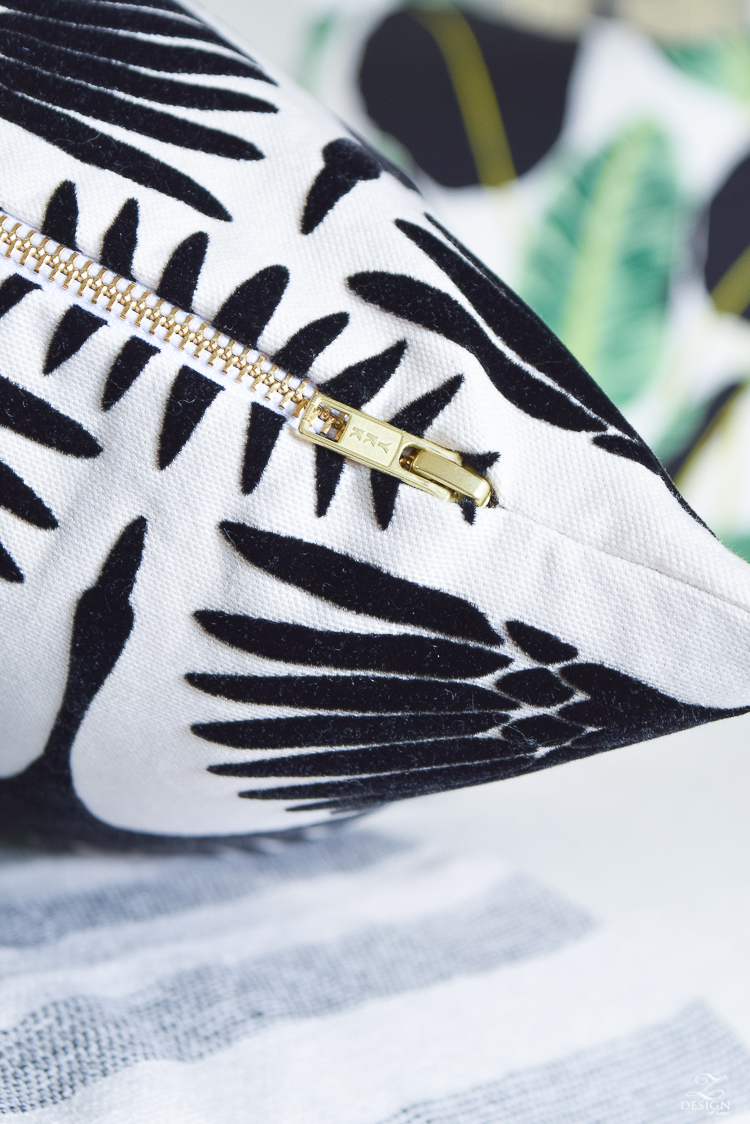 The next pillow is a new favorite for summer of course in this Tropical Leaf Print (similar).  I love that it's not your typical, simple green and white palm print that I've seen so much of and also love that it has a little bit of black in it (which picks up so nicely on the black in the bird print).  Additionally, I love that it has a pop of gold in it…not too much gold but just enough to give it that extra summary feel:).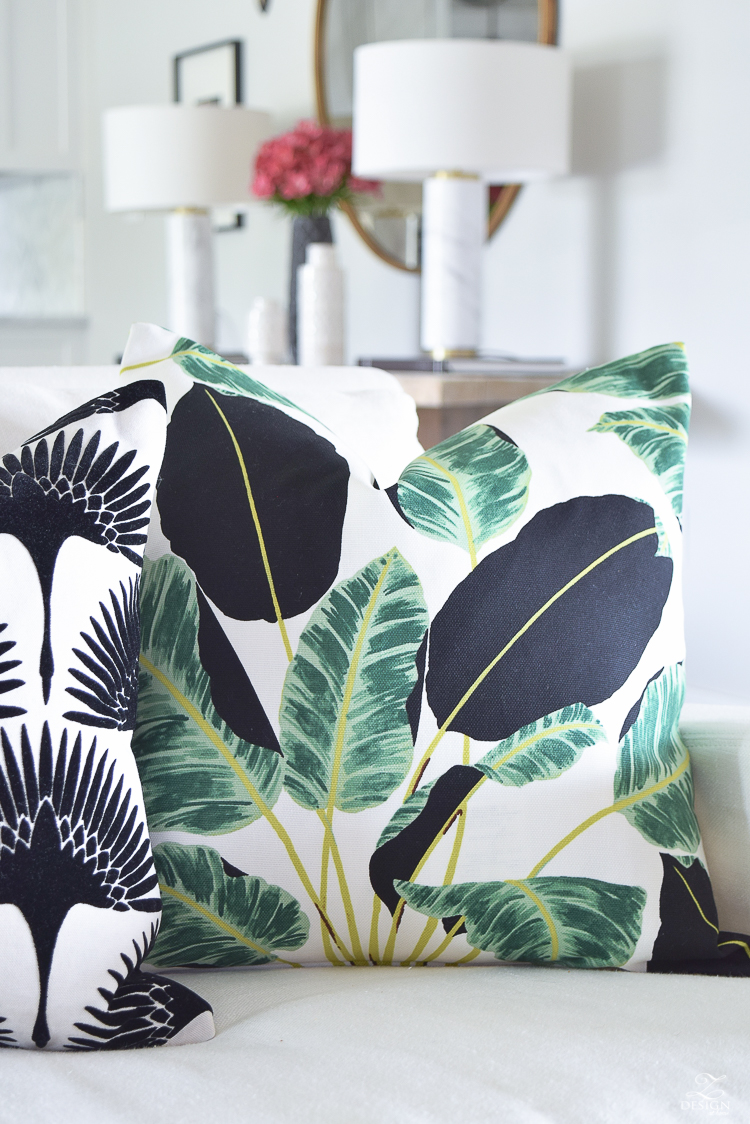 I also love how well they go with my existing pieced leather pillow cover.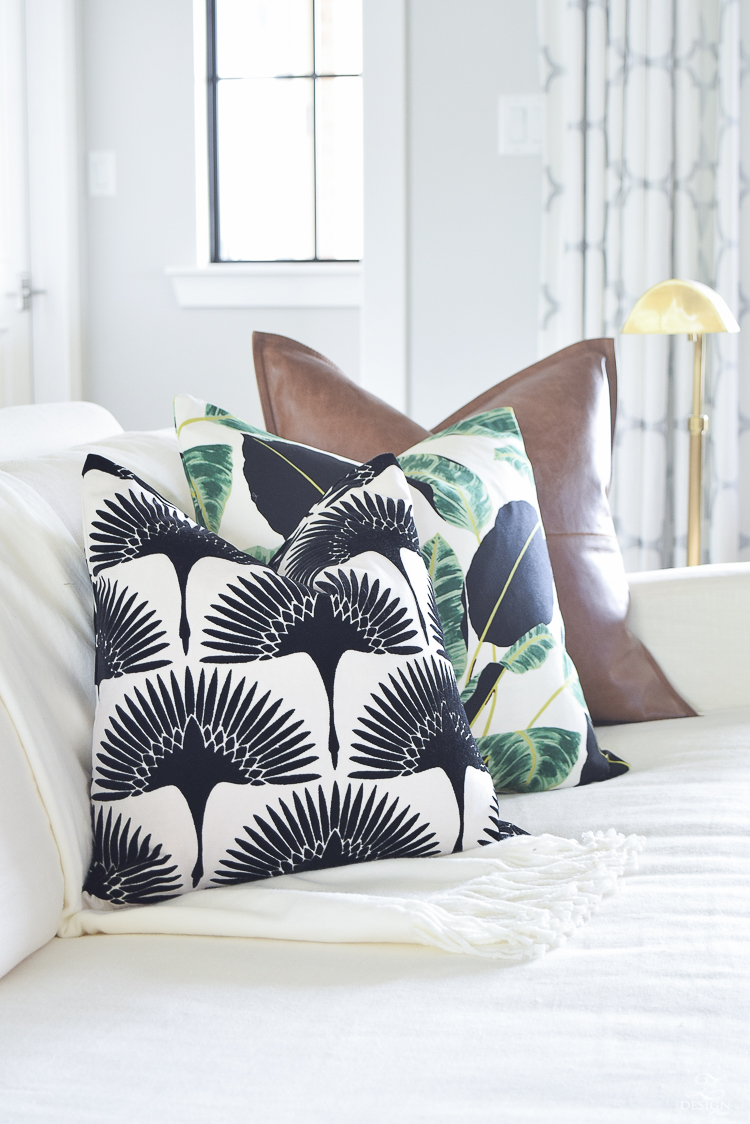 To ground the two patterns I'm also throwing into the mix a solid green pillow in a lightweight velvet.  This is literally the softest velvet I believe I've ever used.  It's a lovely jewel tone that I'm loving for this summer and it picks up on a particular shade of green in the tropical leaf pillow.  See how pretty they all look together and the best part is that I'll be able to pull the green velvet back out at Christmastime…so fun AND functional:).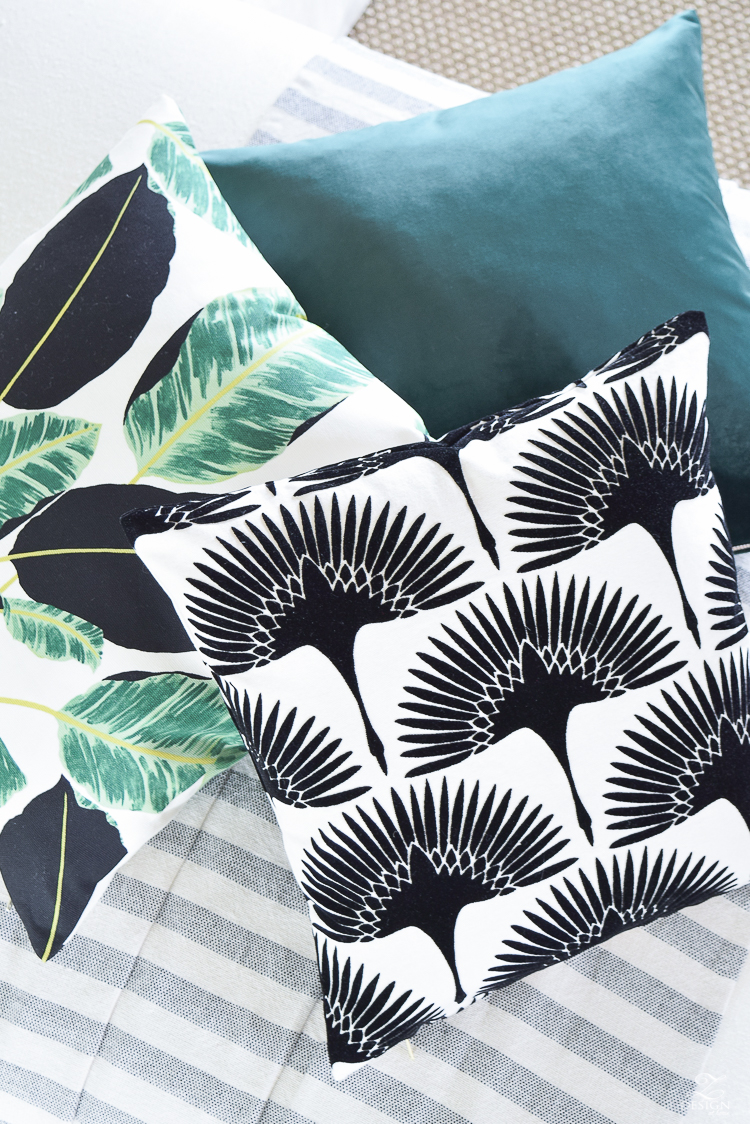 And again, just look at the gold zipper detail…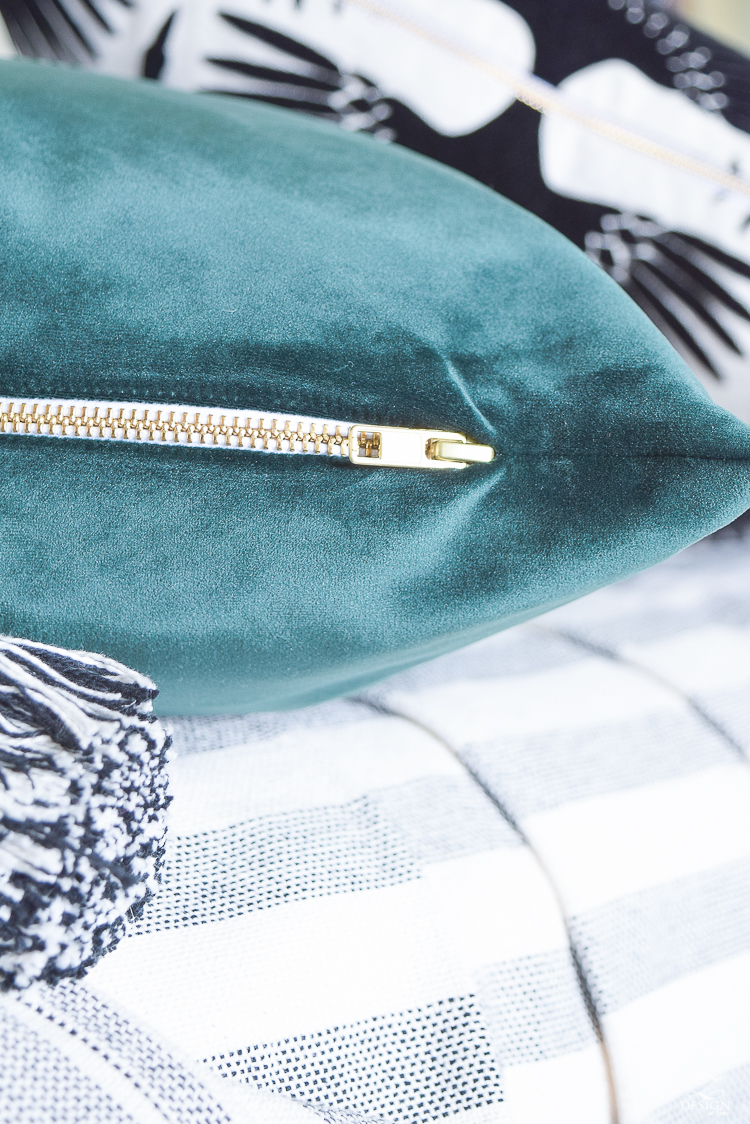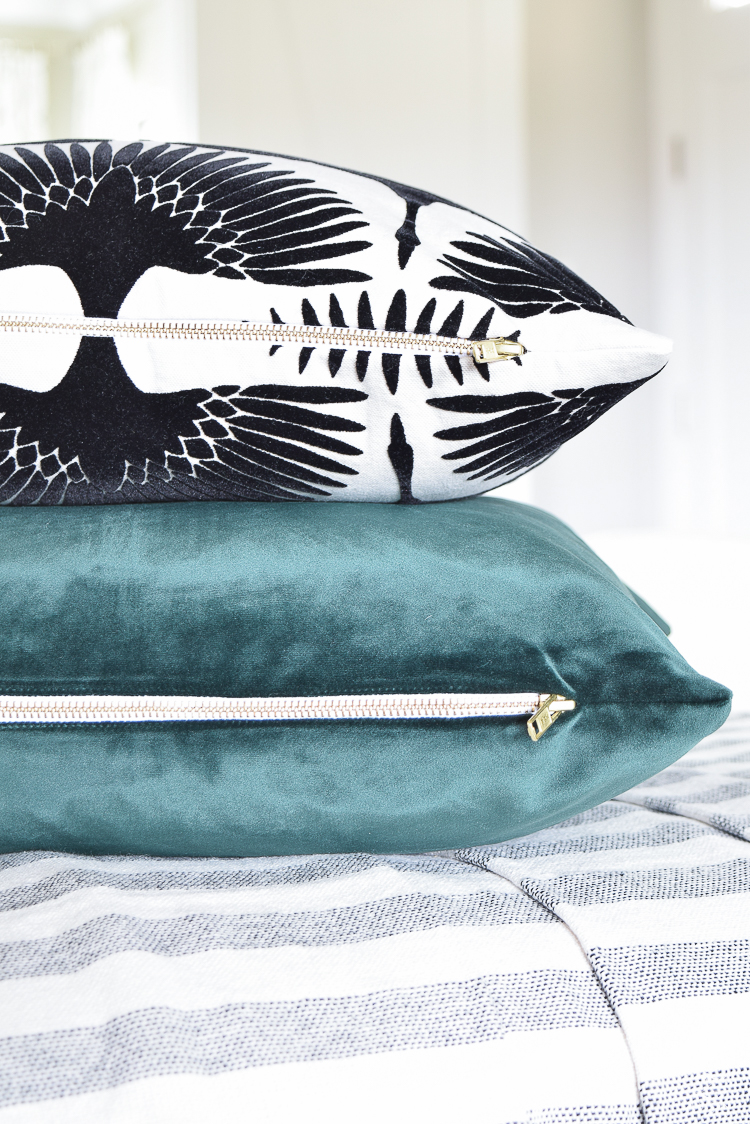 My biggest but simplest tip for mixing and matching pillows…
I always choose at least one fabric in my pillow collections that has all of the colors in it that I will be using for my ensemble.  For example, in the photo below and for this collection, I started with the tropical leaf print which has the green and black color palette in it.  From that, I pulled out the black pairing my leaf print pillow with the black and white flock print since they compliment each other so well (not only in color but also in style).  I also pulled out a shade of the green in my leaf print and paired it with the green solid to ground the collection.  Now, see how I used that one pillow for inspiration for the whole collection?
Always have these 3 following elements in your pillow ensembles…
Use at least one floral or botanical print
Use at least one geometric or graphic print.
Use at least one solid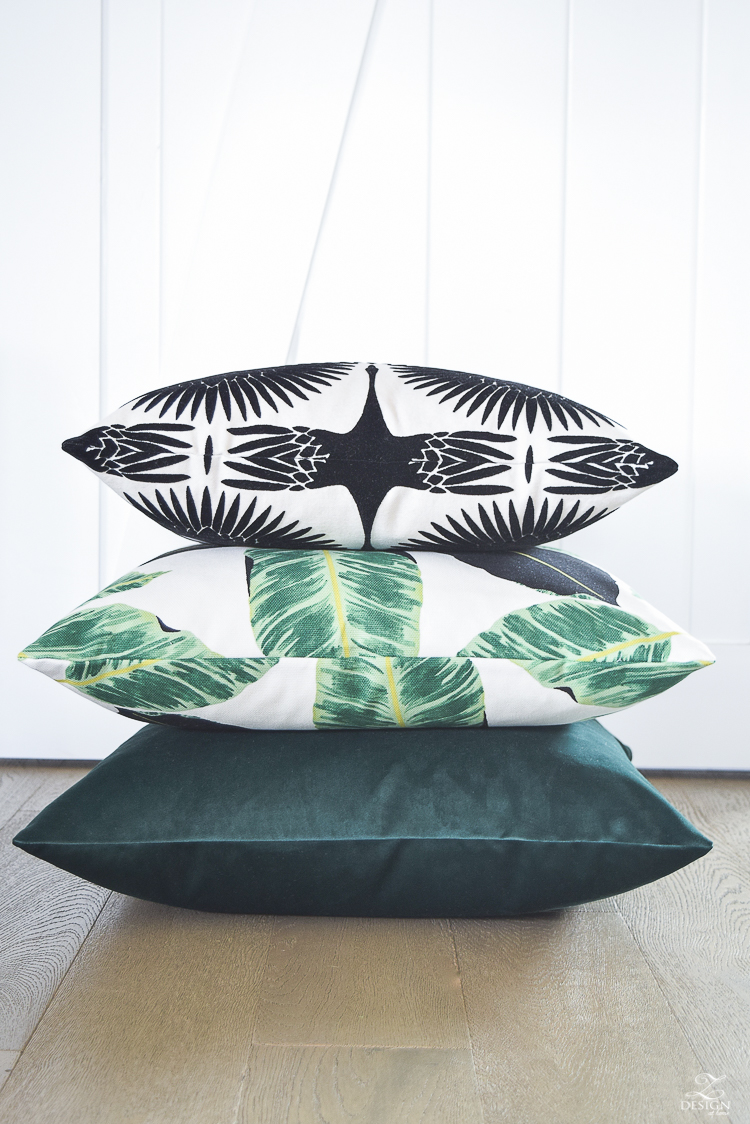 Using this color and pattern method will always be interesting and make sense when grouped together.
Well, that's about it for today friends but I hope you'll come back in a couple of weeks when I've had a chance to decorate the apartment and share my new pillows a little more in my summer living room:).  Please also take a moment to stop by and check out all that my friends over at Tonic Living have to offer for all of  your pillow and other textile needs:)!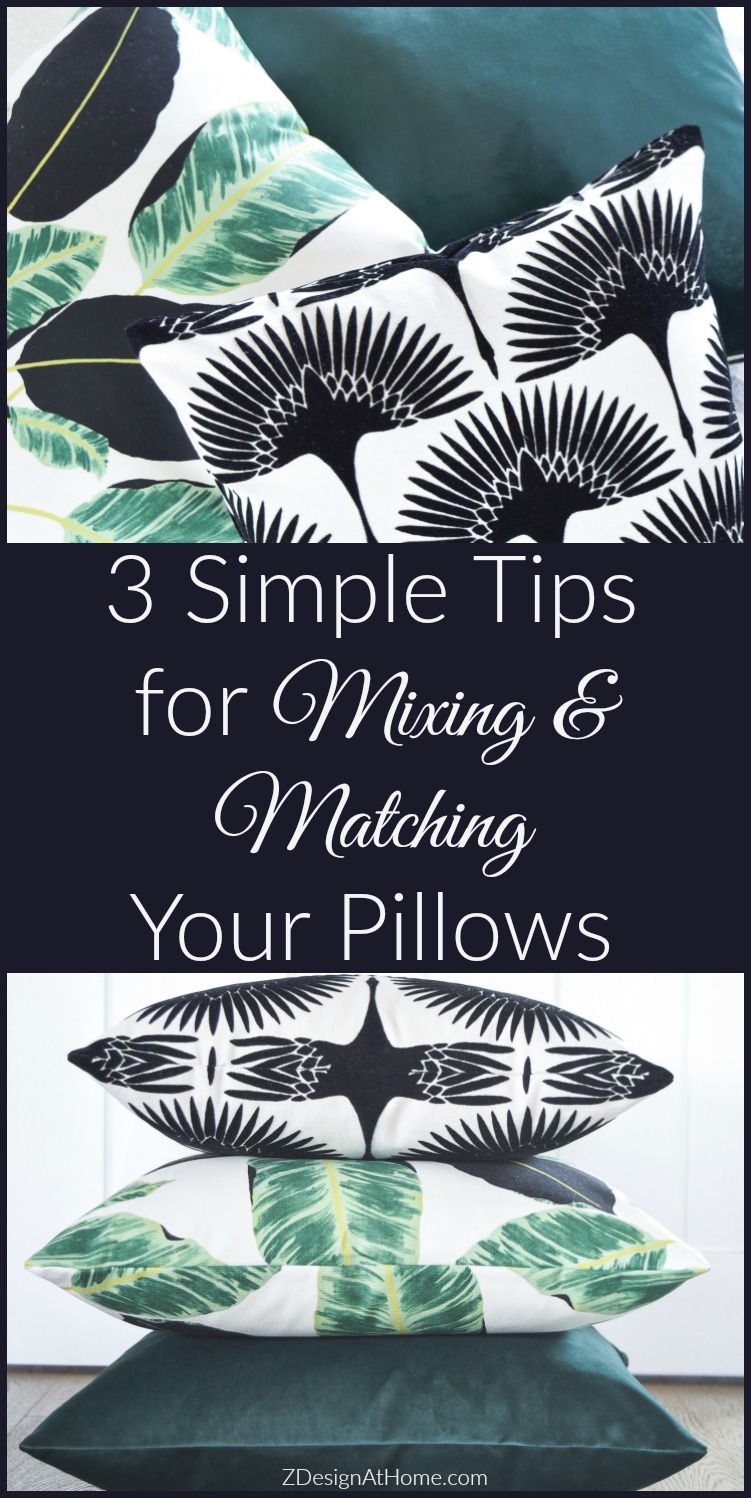 Shop my summer pillow collection here (tap image to shop)…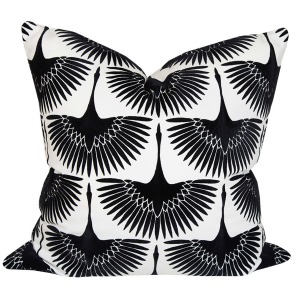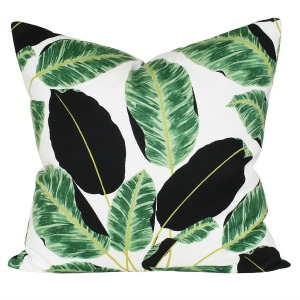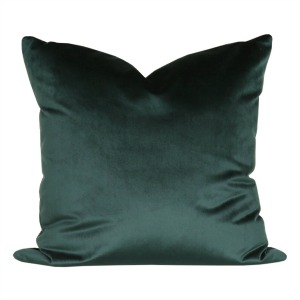 This post was done in partnership with Tonic Living but as always all opinions are my own and I only work with the brands that I love:)