Beauty and Comfort in the Bedroom
The bedroom should be a beautiful place that you retreat to at night, don't you think?  I definitely think that without beauty in the bedroom it's hard to relax, wind down, and get ready for some restful sleep so that you can be your best the next day.  Feeling good about your visual surroundings in the bedroom is only part of that equation though for a restful sleep, and of course comfort is the other part of that equation.  I always like to say that beauty in the bedroom is queen, but comfort is king!!  So today, I want to share with you my journey and experience with a great company that my husband and I chose to do business with for a new mattress in hopes it will help you the next time you are looking for comfort in the bedroom.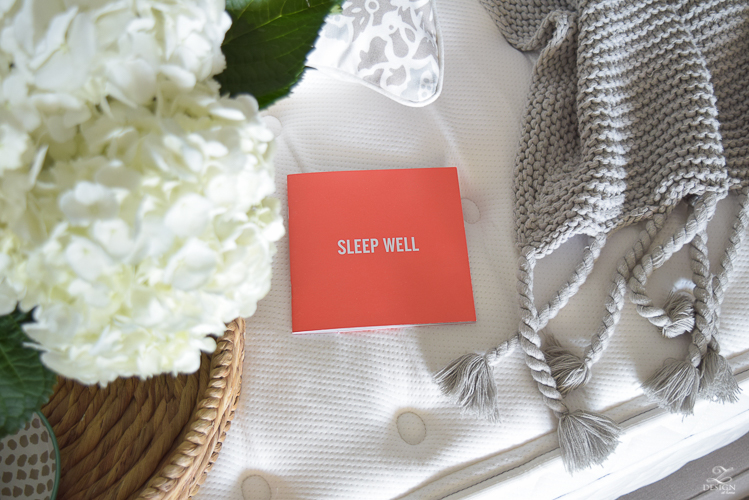 It had been about 9 years since we purchased a new mattress (that should have lasted 20 based on what we paid for it!) but since we moved 3 years ago this mattress that was revered as being one of the best on TV was starting to give us trouble, again.  I think at the time we got sucked into all of the fancy marketing and the big brand name and just went for it.  And after sleeping on it for a little while we honestly didn't understand what all the fuss was about.  It seemed hot to me (and let me just say that I'm cold natured) and it also seemed as though it was even hard to turn over at night because I would sink so far down into it.  In addition to that, it was only about 4-5 years before the company had to replace it for us due to sagging.  So, after it was replaced we lived with it for roughly another 4 years before we recently realized we couldn't live with it any longer and that we needed to replace it.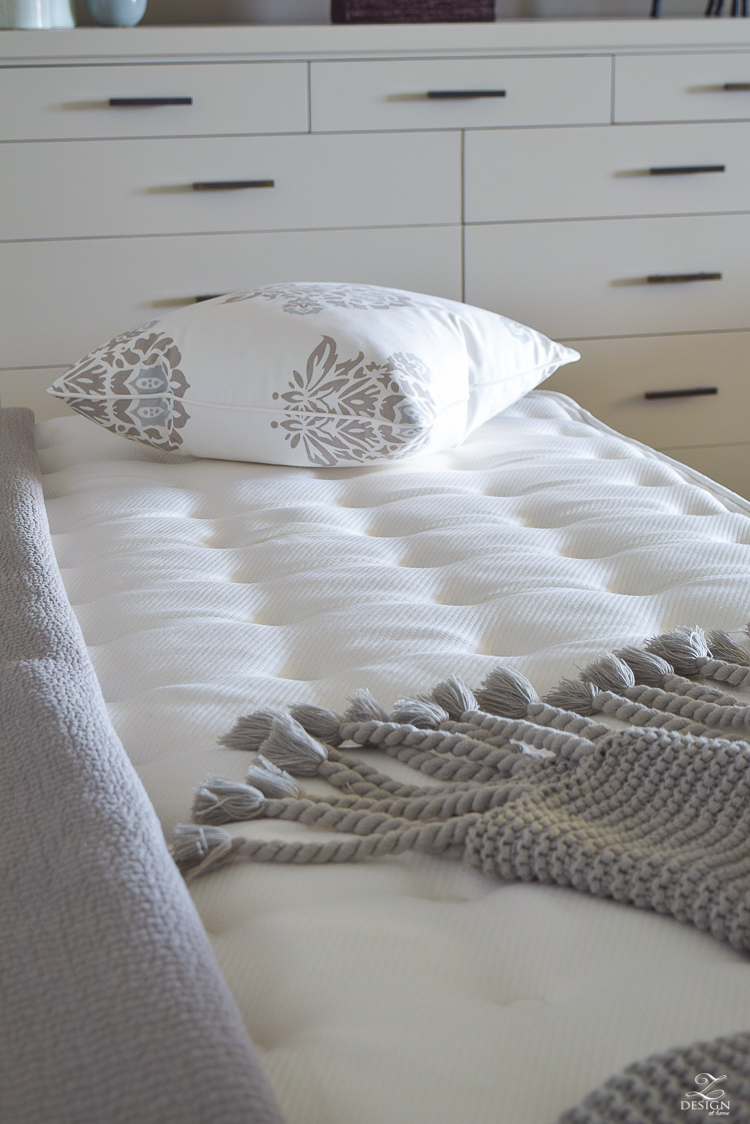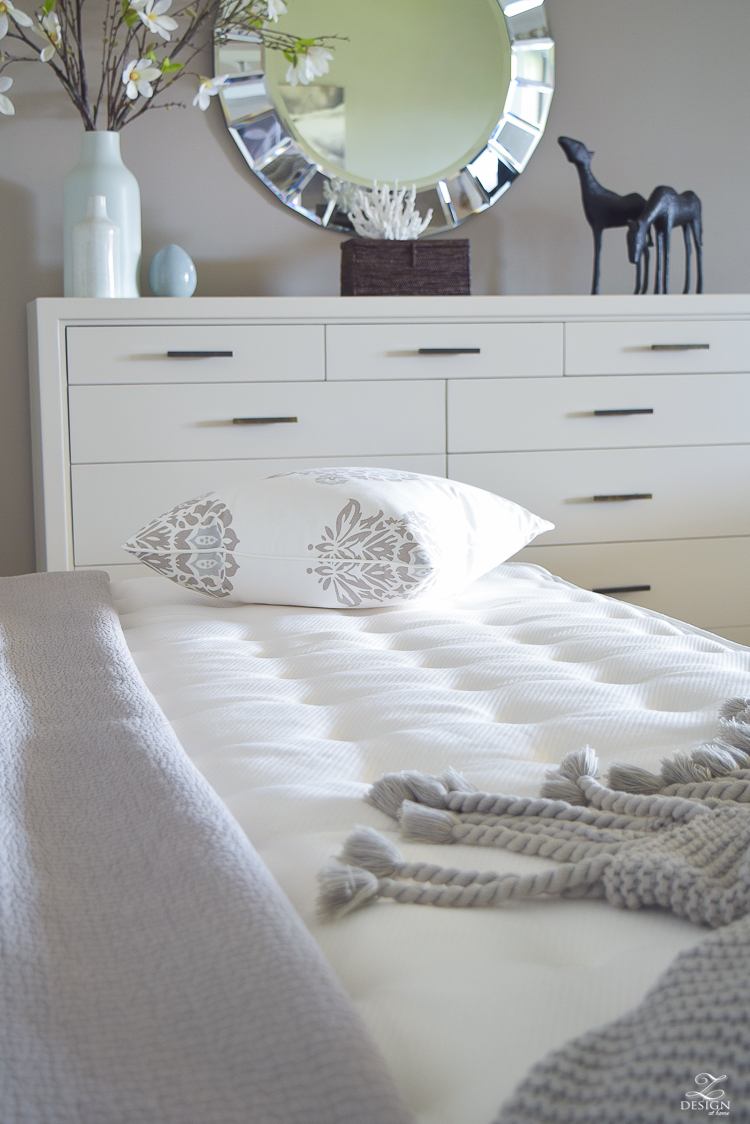 Get the Look

In doing some Google searches I kept coming across a company called Christeli that sells memory foam mattresses and my first thought was, oh no!  Not another memory foam mattress!!  But after reading all of the reviews I was pleasantly surprised.  And after asking around I even found that I had a friend that has one and she has been super happy with her purchase from Christeli as well and gave it rave reviews.  The way Christeli describes it on their site, their memory foam is different because it is made up of large open cells that are twice the size of any other foam on the market. This means constant airflow through the foam (even when it's contoured to your body) so heat never ever builds up while you're sleeping in bed.  So, I thought with a 50  night trial and a lifetime warranty the Christeli mattress was worth a try!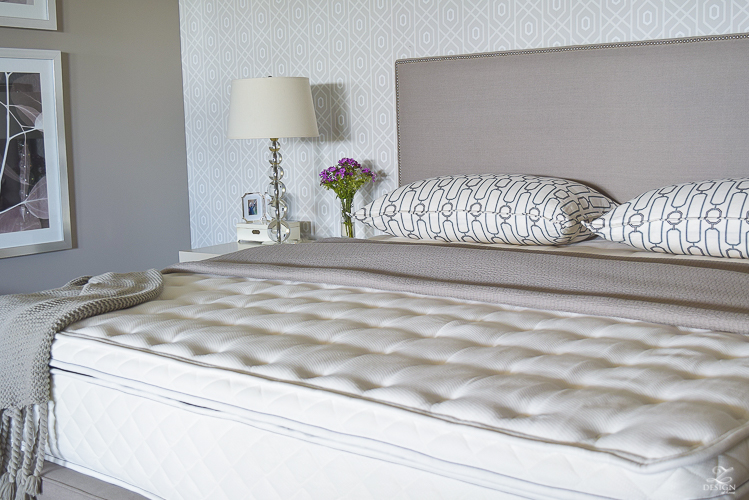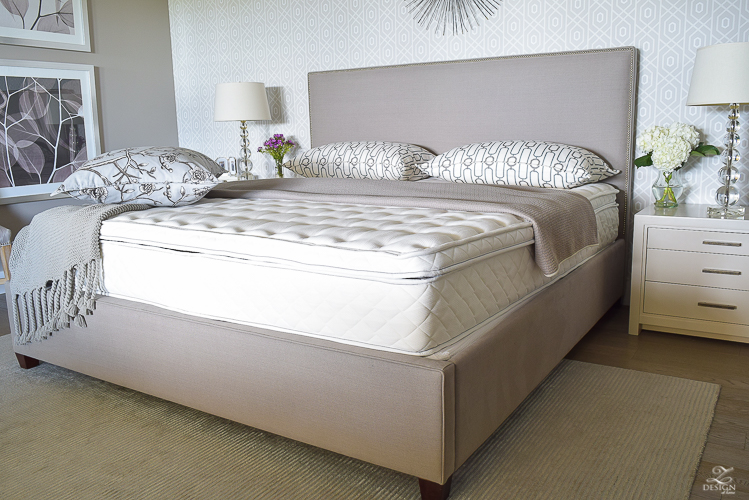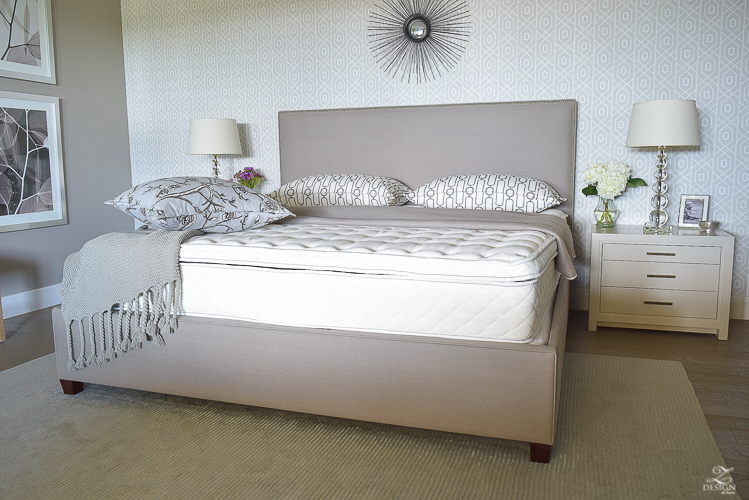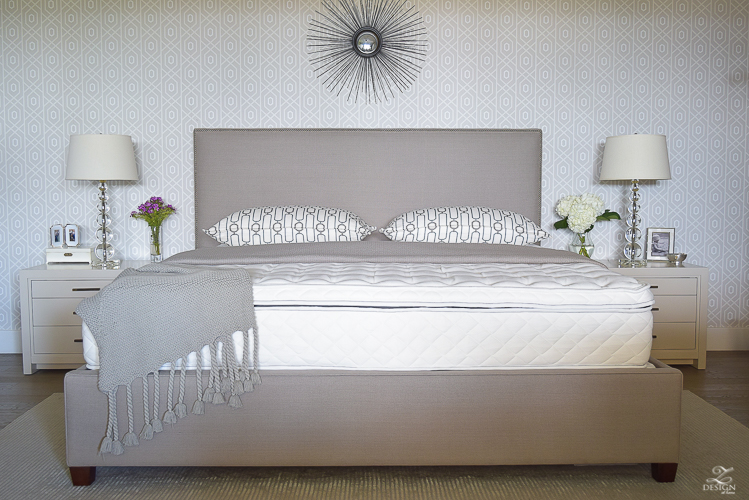 We chose the Astoria model but Christeli has several models for all different comfort levels and budgets.  I'm happy to report that since we've been sleeping on it we've definitely had more restful sleep.  It is truly comfortable and one of the things I liked the most is that there was no foul odor when we opened the package, and we were able to sleep on it the very first night.  Our last mattress (brand X) had such a foul odor when we opened the plastic it came wrapped in (it actually smelled like mold) that we couldn't sleep on it for several nights and had to let it air out.  I'm not sure if it was mold or a chemical smell but I'm happy to report that the Christeli mattress didn't have any of that!  The Christeli did have a slight new smell but that was it.  The new smell didn't permeate through the sheets though and wasn't an issue at all.  And I can definitely tell the difference between our previous memory foam mattress and this one.  Even though it's memory foam, we definitely don't wake up with night sweats like we did before (can you imagine living like that for 9 years?!) and overall the mattress has been super comfortable and we couldn't be happier with it.  Here are some other points to consider about the Christeli that helped us make the decision to go with their mattress and their company:
Family owned since 1931
All materials are sourced and mattresses are made within the USA
Only organic cotton covers, without the use of synthetic chemicals (like fertilizers or pesticides) are used
They use super cool memory foam that doesn't produce night sweats
Adjustable firmness base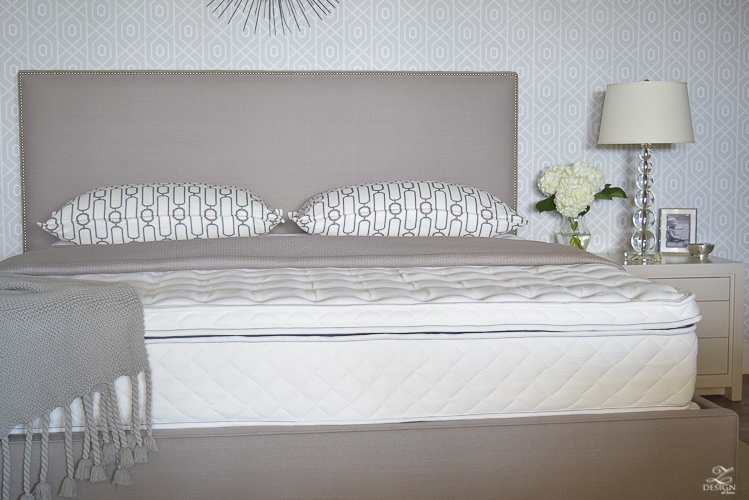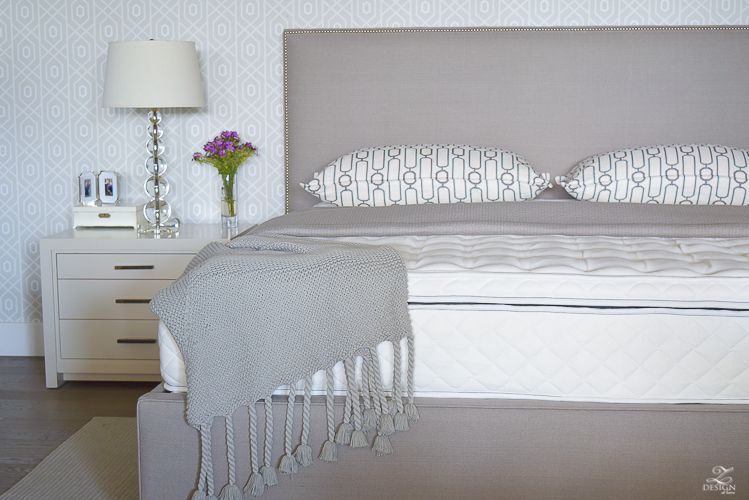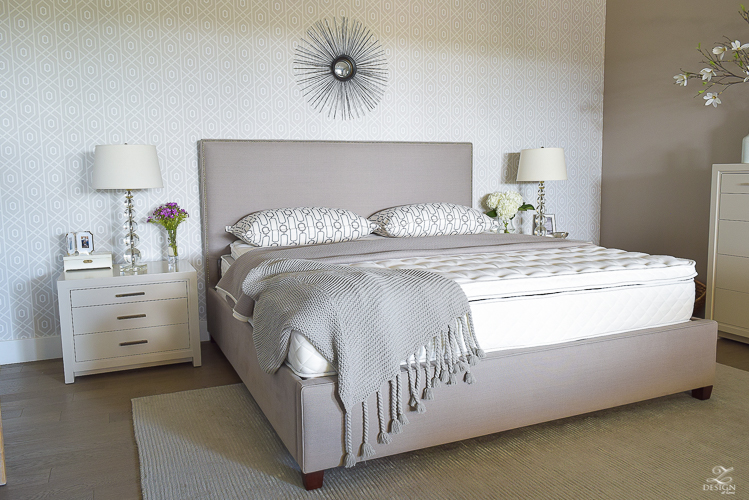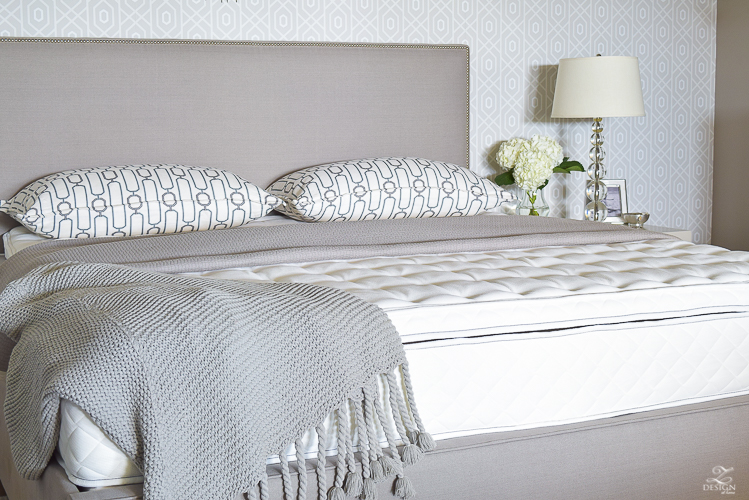 Get the Look

I also had an occasion to call Christeli's customer service line the day we opened the box to set it up because I was concerned about the top rising and stretching out to the appropriate size (due to the nature of the way it is shipped in the box).  Once I spoke to one of their customer service reps for a few moments and she shared her own personal experience with me (which carried a lot of weight with me), assuring me that it would rise and stretch out over the next 24 hours to the appropriate size, I felt much better.  And she was right…it did exactly what she said it would do and she couldn't have been more pleasant in the process!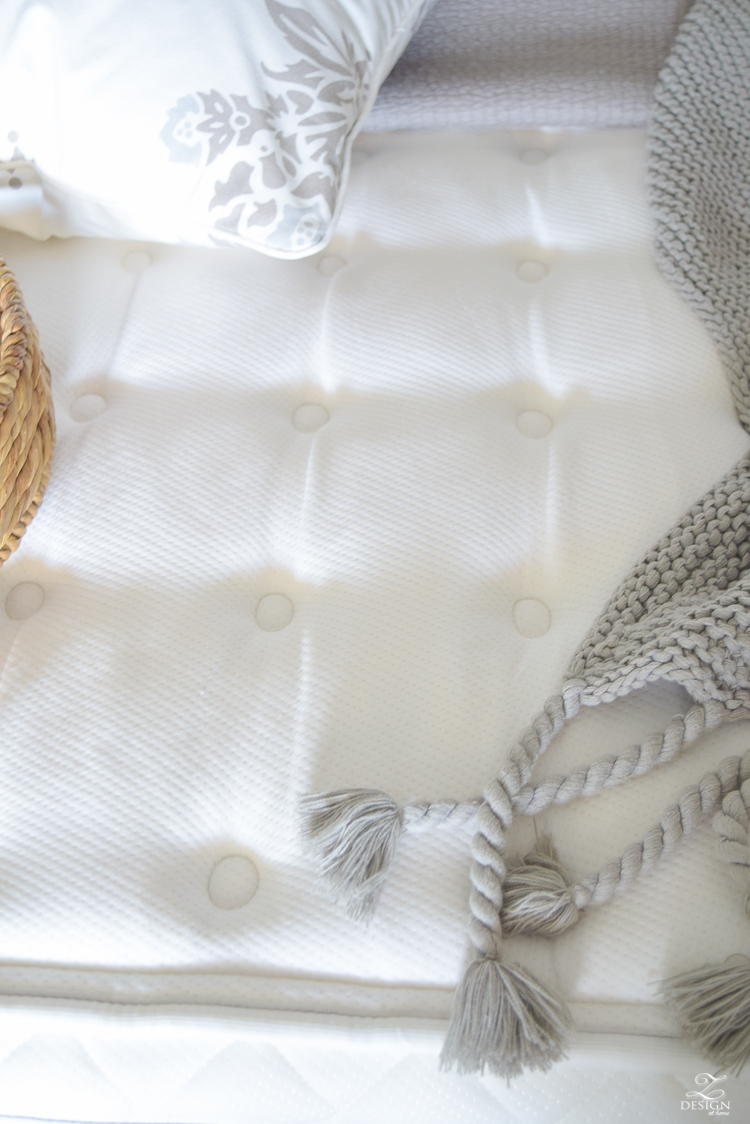 Additionally the Astoria model even arrived with two comfy pillows which was a bonus for us since we needed new pillows as well.  The mattress also arrived with installation instructions to guide us through the process with ease.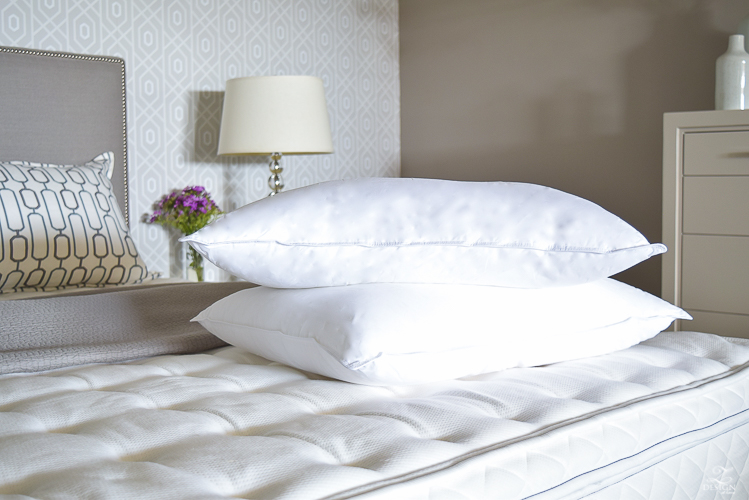 And last but not least, one of my other favorite things about Christeli is that they believe no one should go hungry so your purchase makes a real difference in someone else's life because they provide 10 meals for every mattress sold!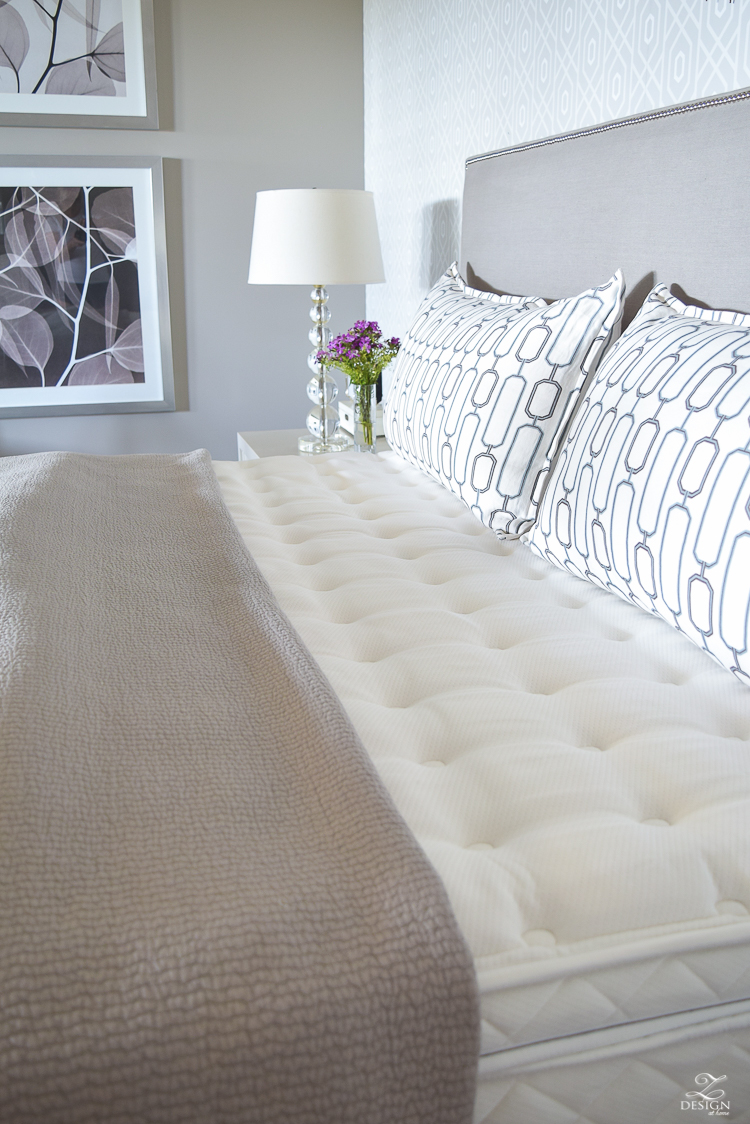 I hope you'll remember this review the next time you are mattress shopping and please let me know if you have any questions what so ever by leaving a comment below.  And as always, thanks for stopping by ZDesign At Home to get all the latest.  Hope to see you back next week for an exciting summer patio party tour with some of my favorite blogger friends (and in case you missed my most recent summer blogger tour, you can find that here)!  Sleep well!!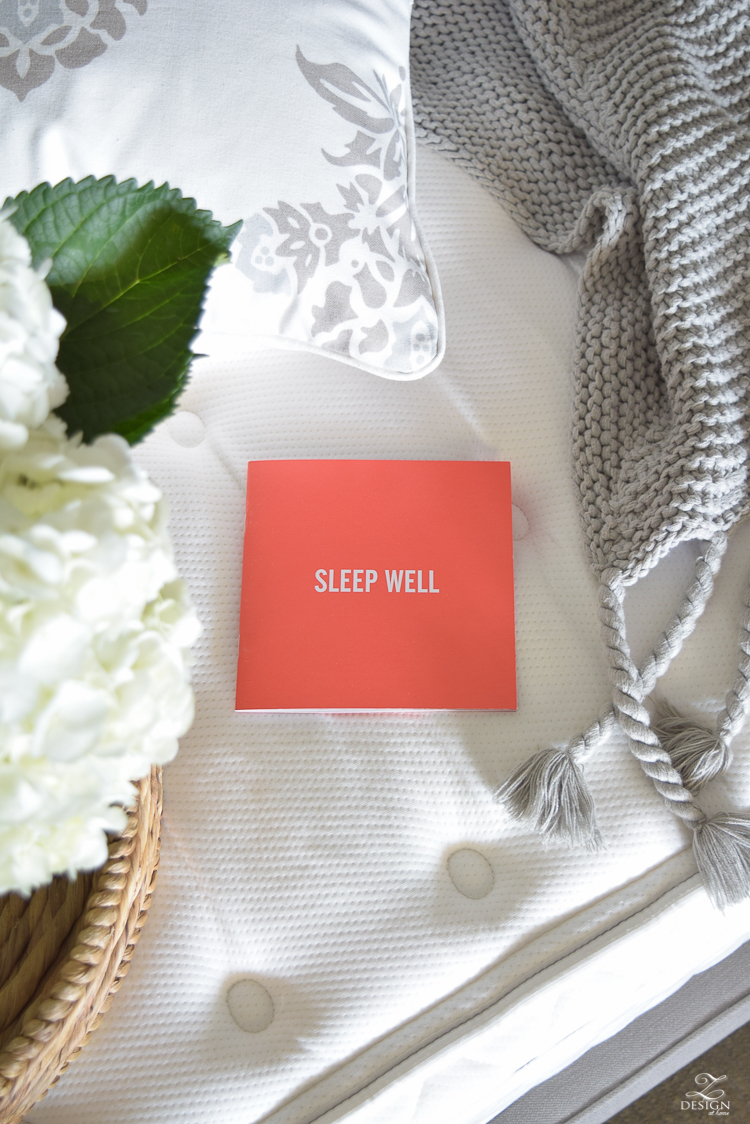 Get the Look

*This post was done in partnership with Christeli, however all opinions are my own
*Affiliate links have been used throughout this post and where an item is no longer available, a substitute has been provided