Shades of Pink Spring Bedroom Home Tour
Welcome to my Shades of Pink Spring bedroom Home Tour plus a small recap of other rooms I've shared this spring just in case you haven't been able to stop by yet.  If you are coming over from my talented friend, Julia of Cuckoo4Design, welcome!!   I just love Julia's style and her tips on design and decor are fabulous, don't you think?!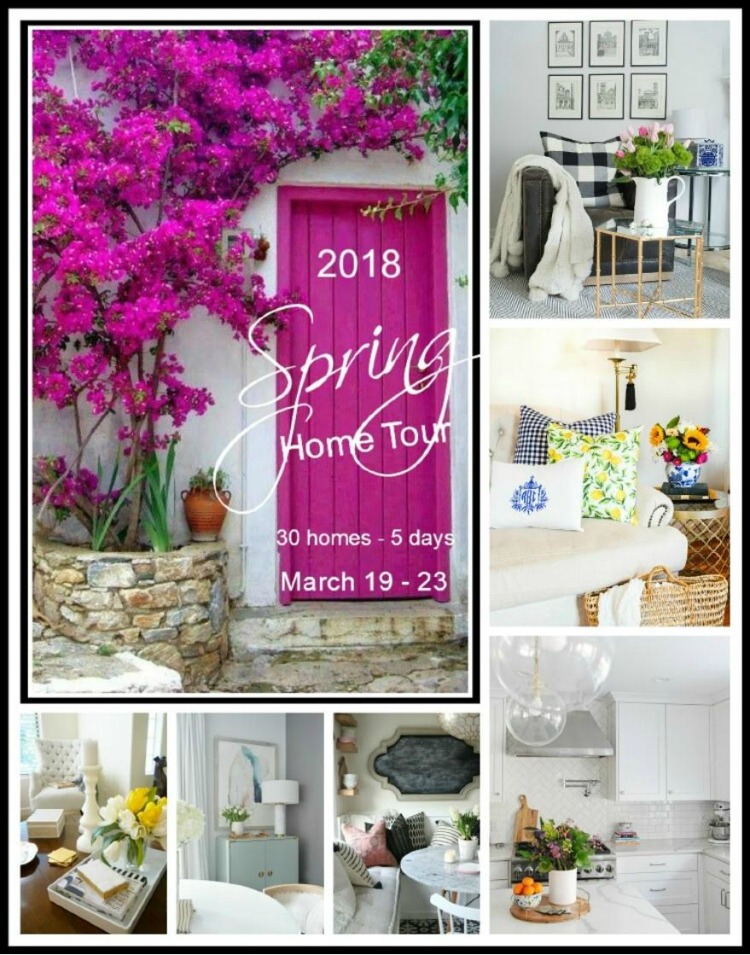 As always a huge thank you to Marty of A Stroll Thru Life as this has become one of my favorite tours each season and I'm so thankful to Marty for having me alongside some of the best and most talented ladies in blog land!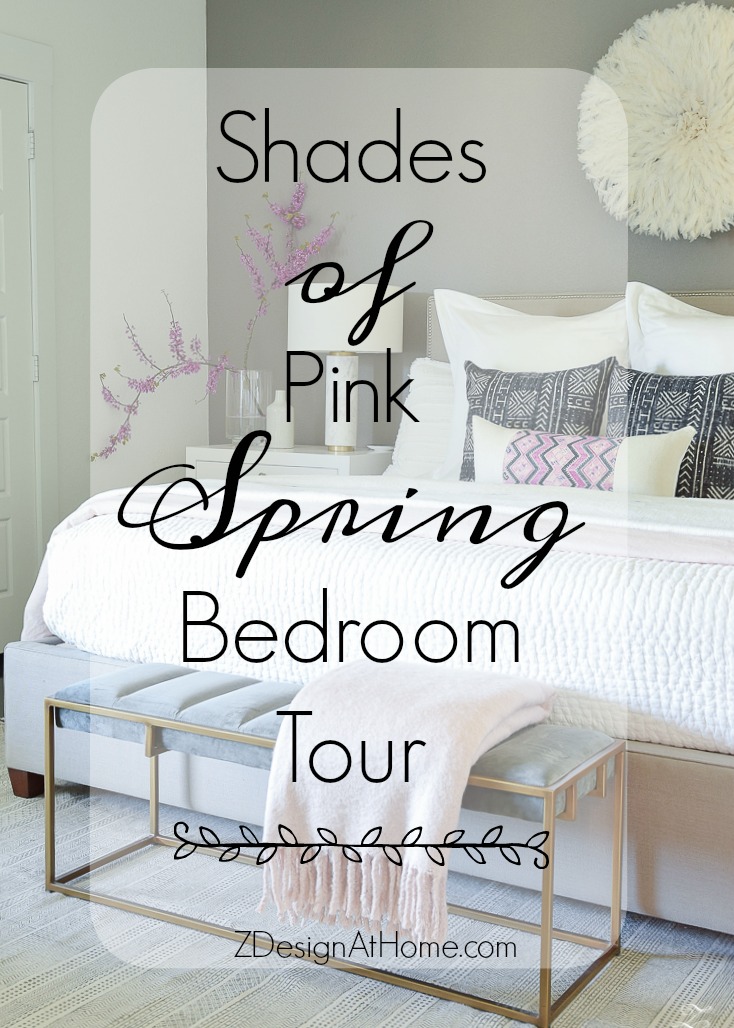 If you haven't been by the blog lately I've made quite a few updates for the season that I'm excited to share.  This wall isn't quite finished but so far the updates have been fun and functional for spring and for our family.  We brightened things up a bit with a coat of white paint, hung the tv on the wall, switched out the art, and added a functional piece of furniture here to add more storage to this space.  You can see more photos and read more about it HERE in my spring living room and dinging room tour post.
*Affiliate links used in this post.  Please check here for our full disclosure policy.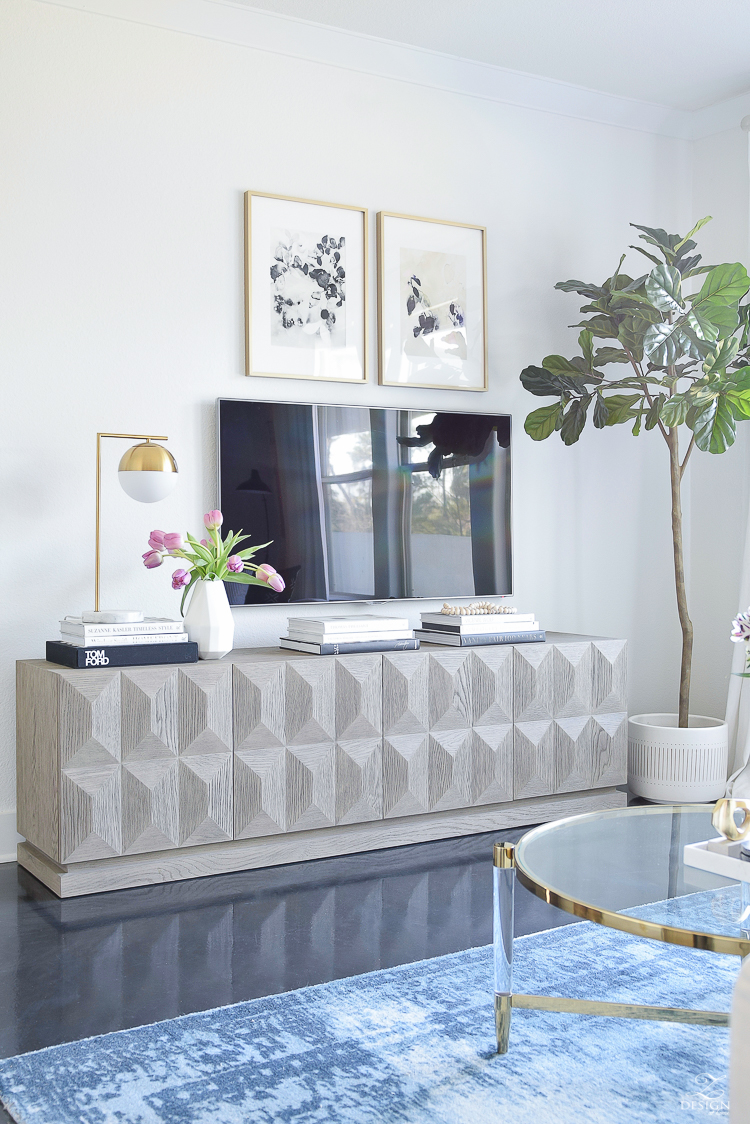 The dining room received simple seasonal updates and new art.  You can also tour this room HERE.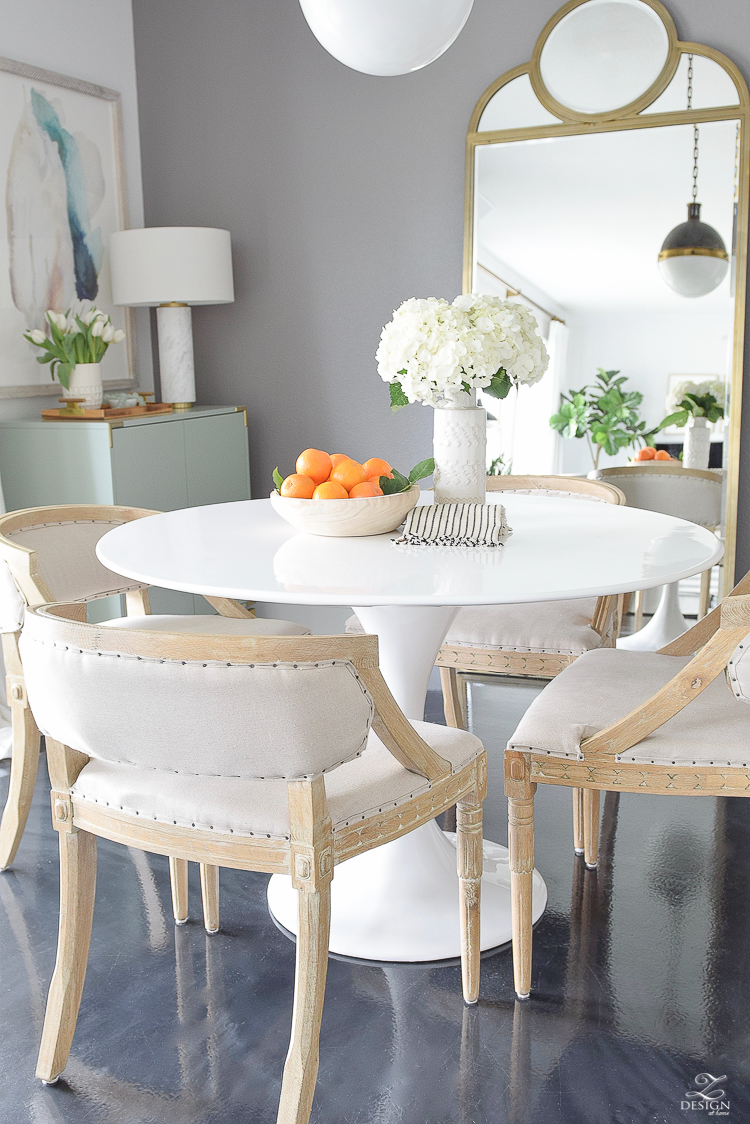 I really love this art…the colors remind me of the sand and sky and it's the perfect piece for spring and summer.  I also added this great wooden tray with gold accents that will be making it's way around the house the next few seasons!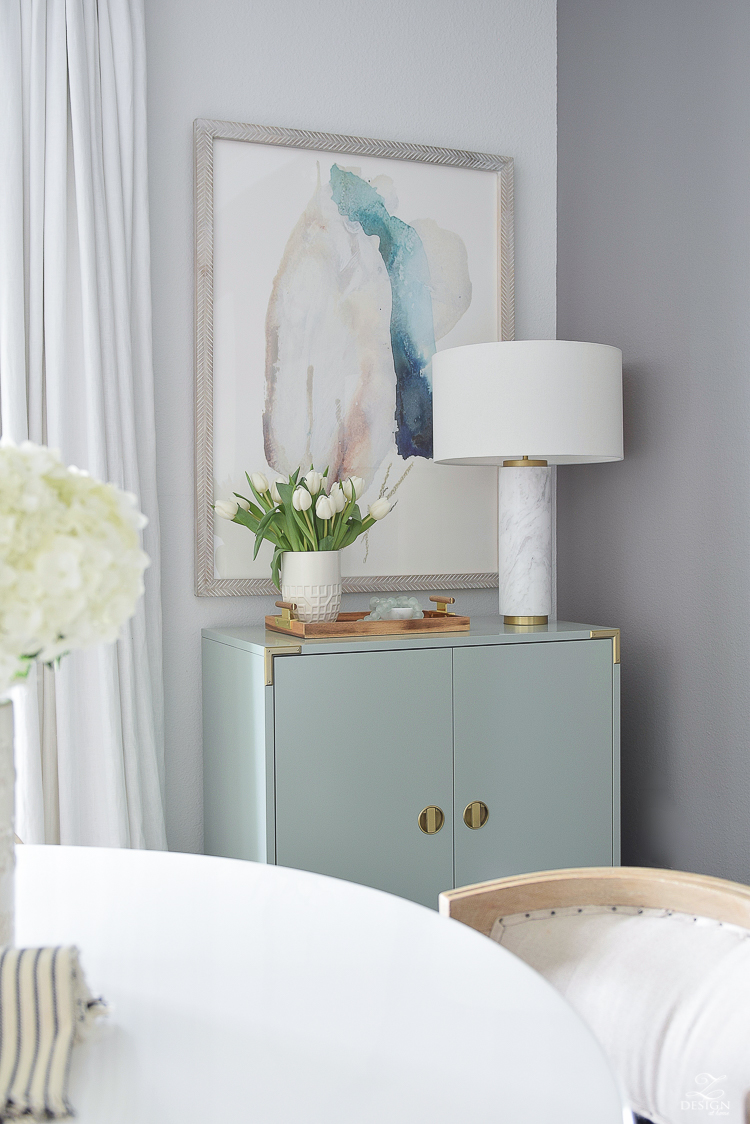 Now we're off to the bedroom – a space I've been dying to update for the season and share with you all!  I haven't traditionally decorated with pink or blush in the past until over the Christmas holiday last year and I can honestly say I've really fallen head over heels.  The trick around my home is finding a way to do it that it won't become over powering for the hubs.  I have found that balancing it with grays and black are a great way to mute the pink and make it a space that everyone can live in comfortably.  If you're having trouble getting your mate to come around to the popular blush tones, try this tip and I bet you'll have no trouble what so ever!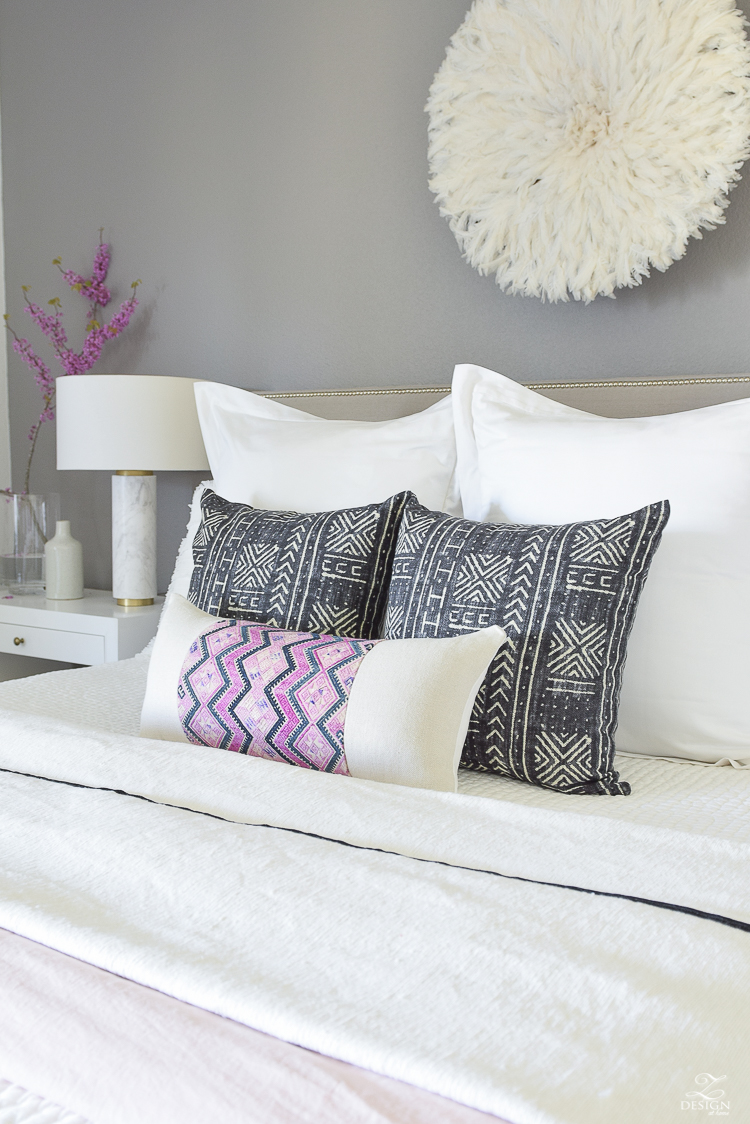 As my inspiration piece I started with these incredible pillows.  The lumbar is a Chinese Wedding Blanket material (similar HERE) and the 20 x20 black and white mud cloth are from my favorite pillow source Tonic Living (the mud cloth pillow also comes in a 12 x 24 lumbar that is fabulous).  You can shop them HERE & HERE.  I love how the black grounds the pink and makes this space both warm and inviting!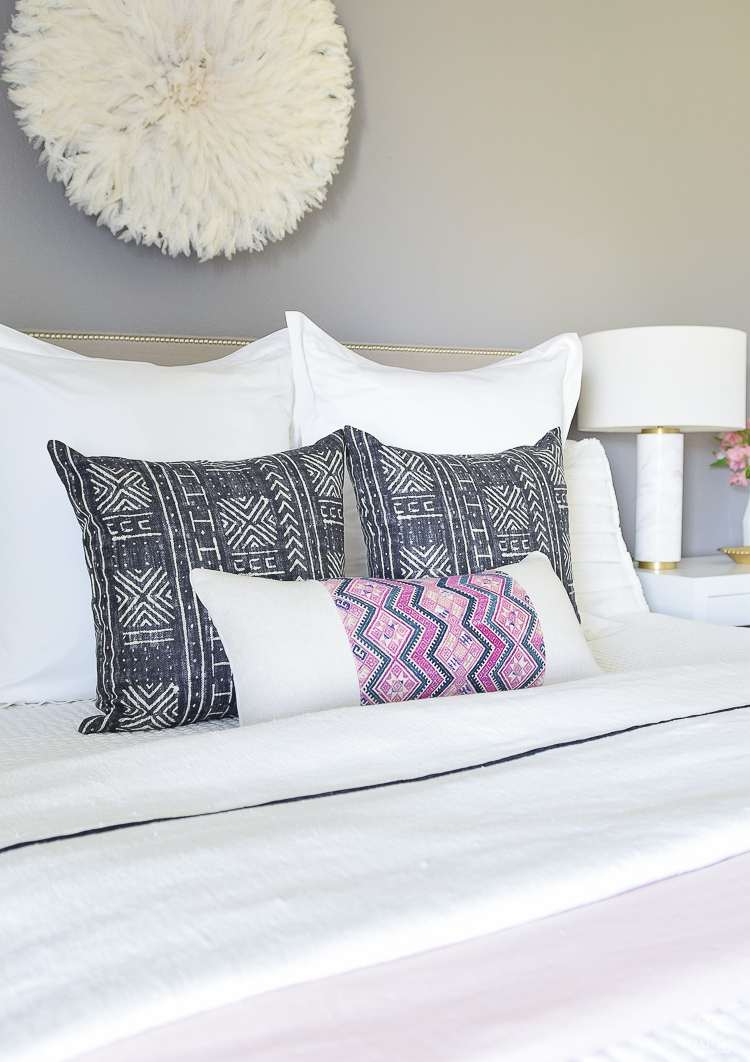 My next inspiration piece for this space was from nature of course.  I love the promise of spring where everything is coming to life and where new blooms and new beginnings are all around us!  Red bud trees have the prettiest flowering branches I believe I've ever seen and now that we live in Houston and they are all around us well, I just couldn't resist!  I've had this beautiful branch around for several days and love the color and feeling of spring it's bringing into our home!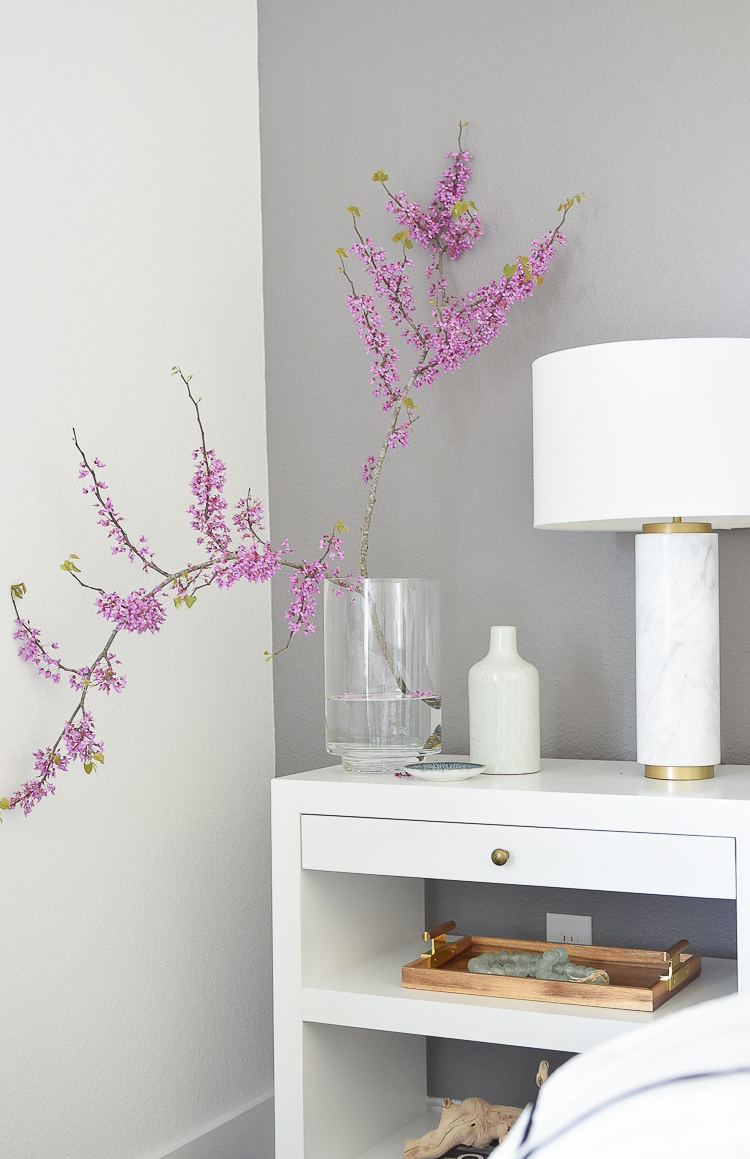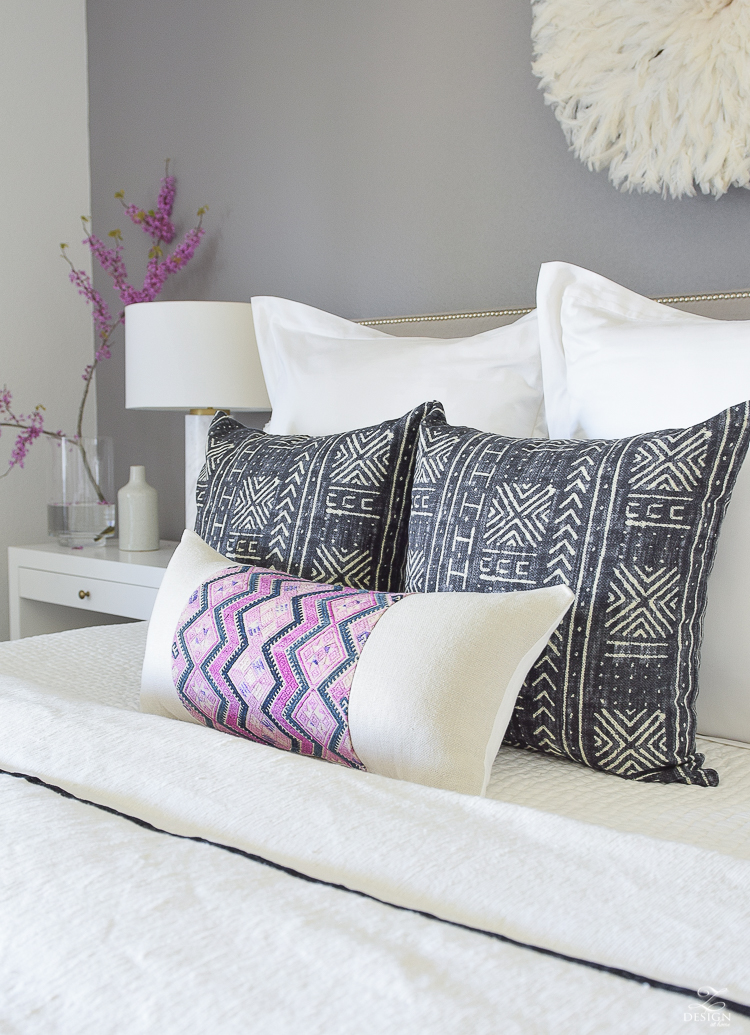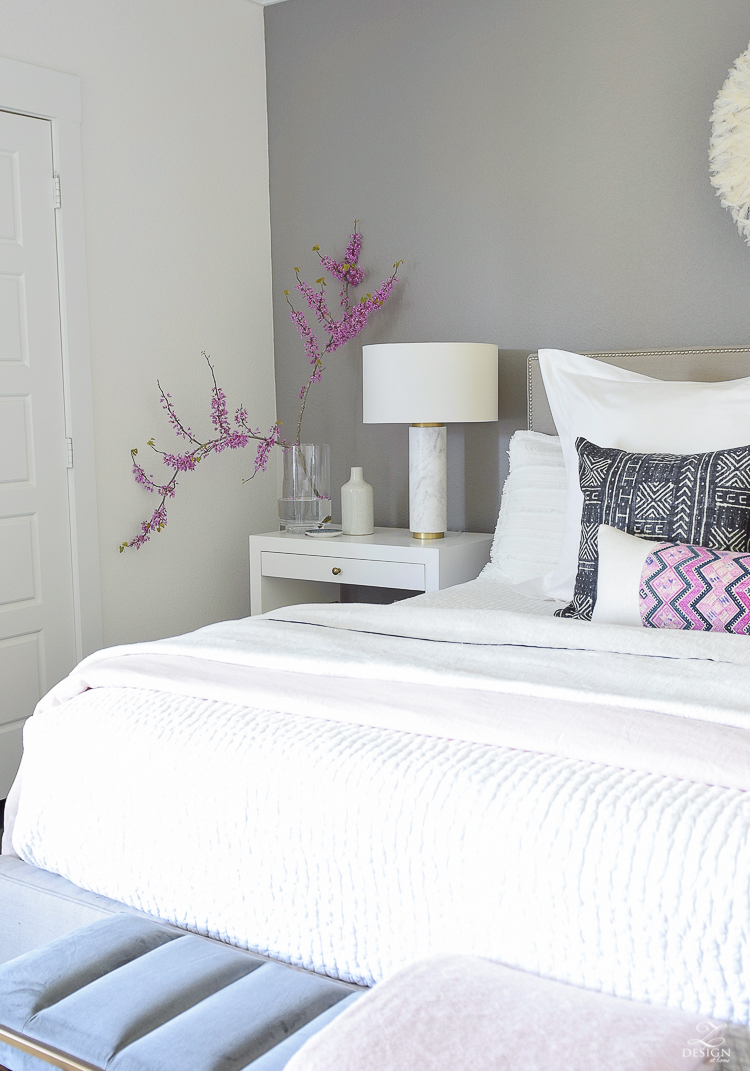 Spring bedding updates extend a little beyond pillows with this new black and white throw blanket that is the perfect weight for spring and some fun fringe pillow shams (similar here).  I really can't tell you how amazing this throw is and I look forward to using it all over the house as the spring and summer months progress!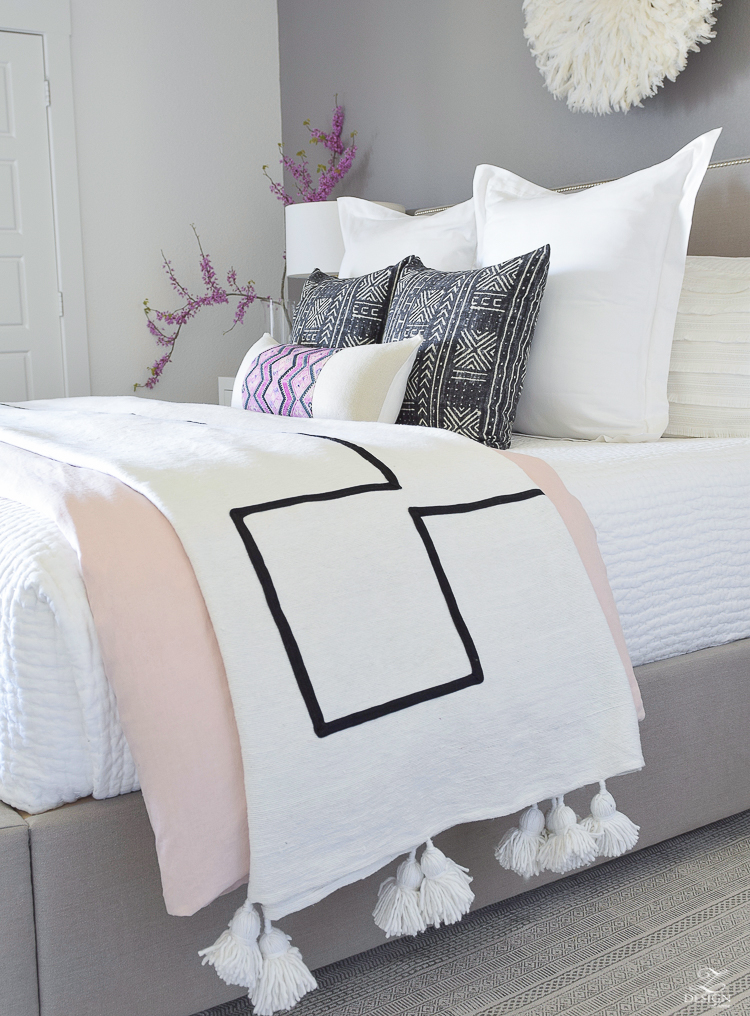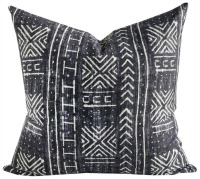 And even more exciting is this new blush linen duvet!  I was kind of over due to update my duvet and this one just hits the spot for spring and summer!!  It's so pretty in person too…I wish you could see it!  The color is a soft blush that isn't over powering and when you layer a throw over the top (shop mine here)  it adds just the right amount of pink – not too much and not too little.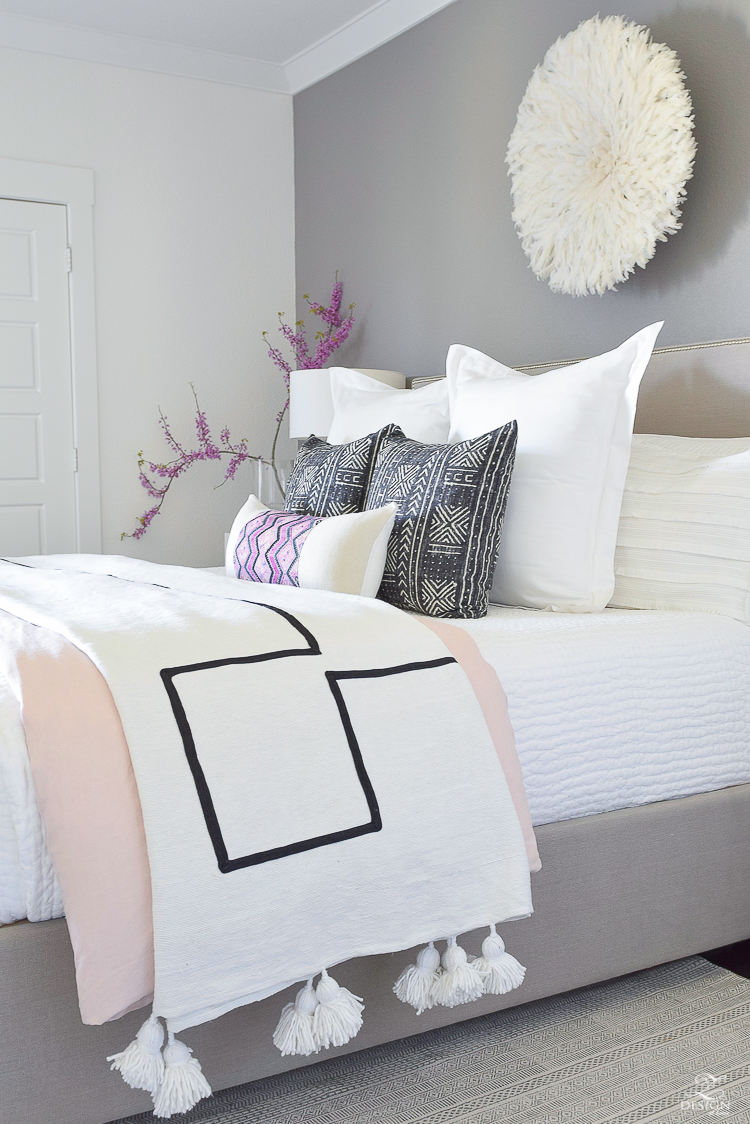 Lastly I added some fringe shams to add a little more texture and interest to the bed.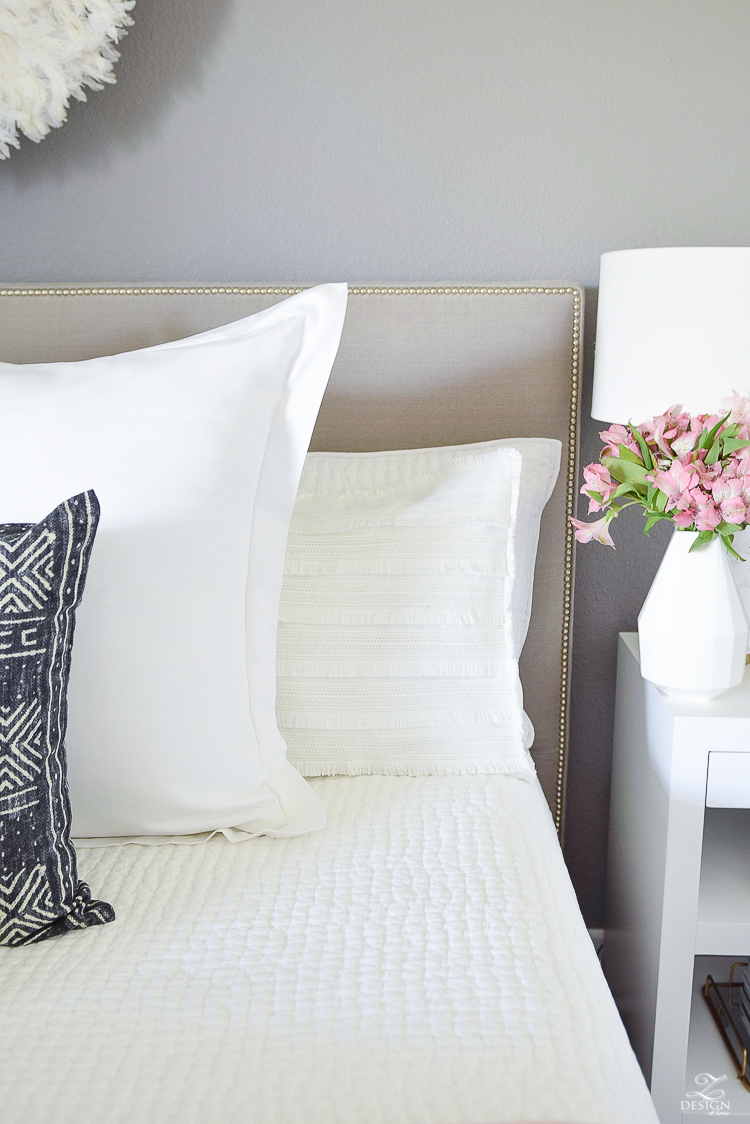 And I love how the Chinese Wedding Blanket lumbar brings all of the shades of pink together in the room.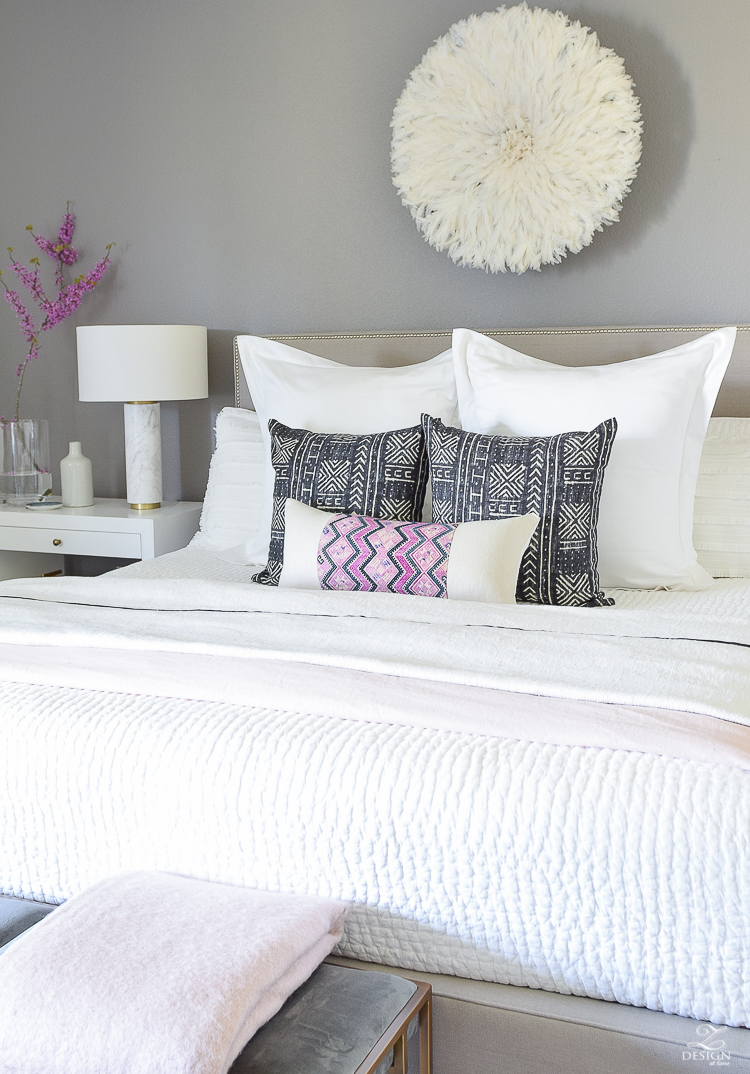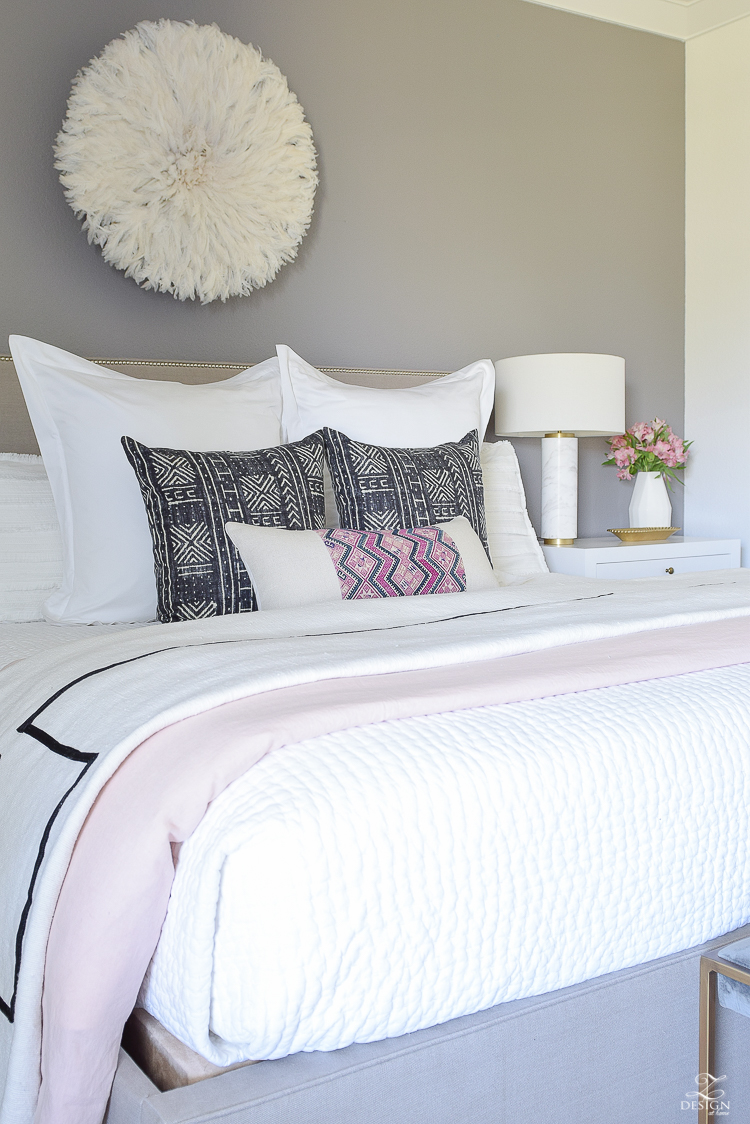 The fun thing about these nightstands is that there is plenty of room for seasonal items with my favorite vases and other spring updates.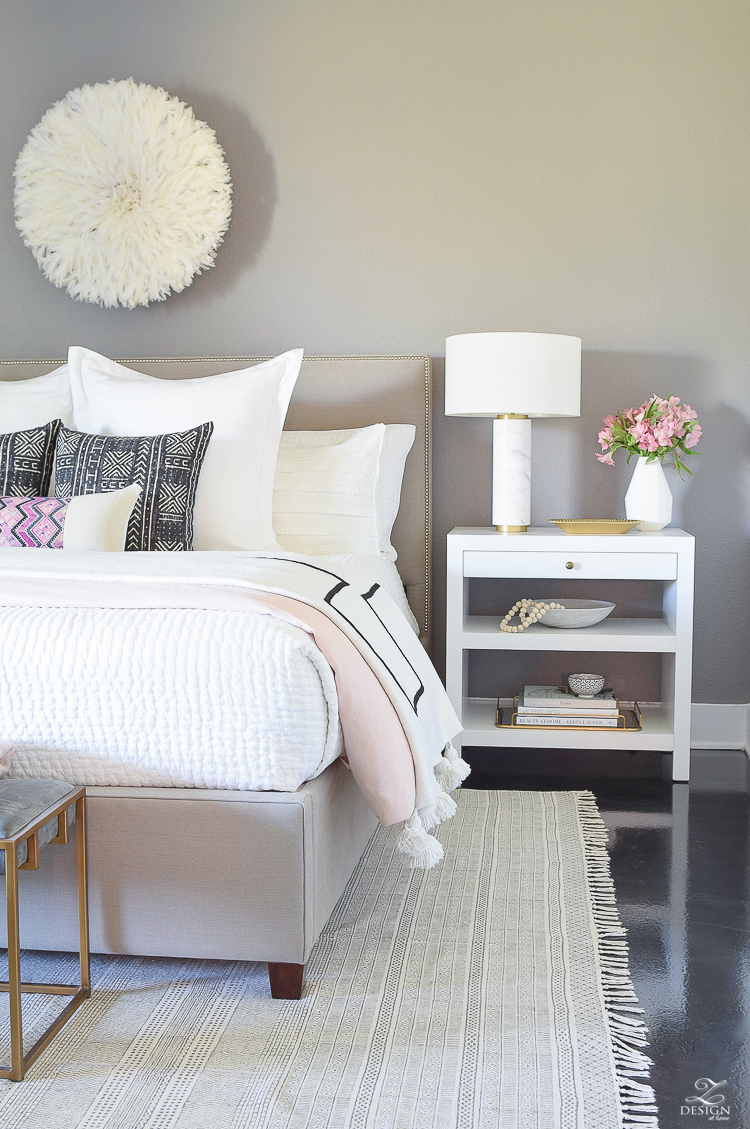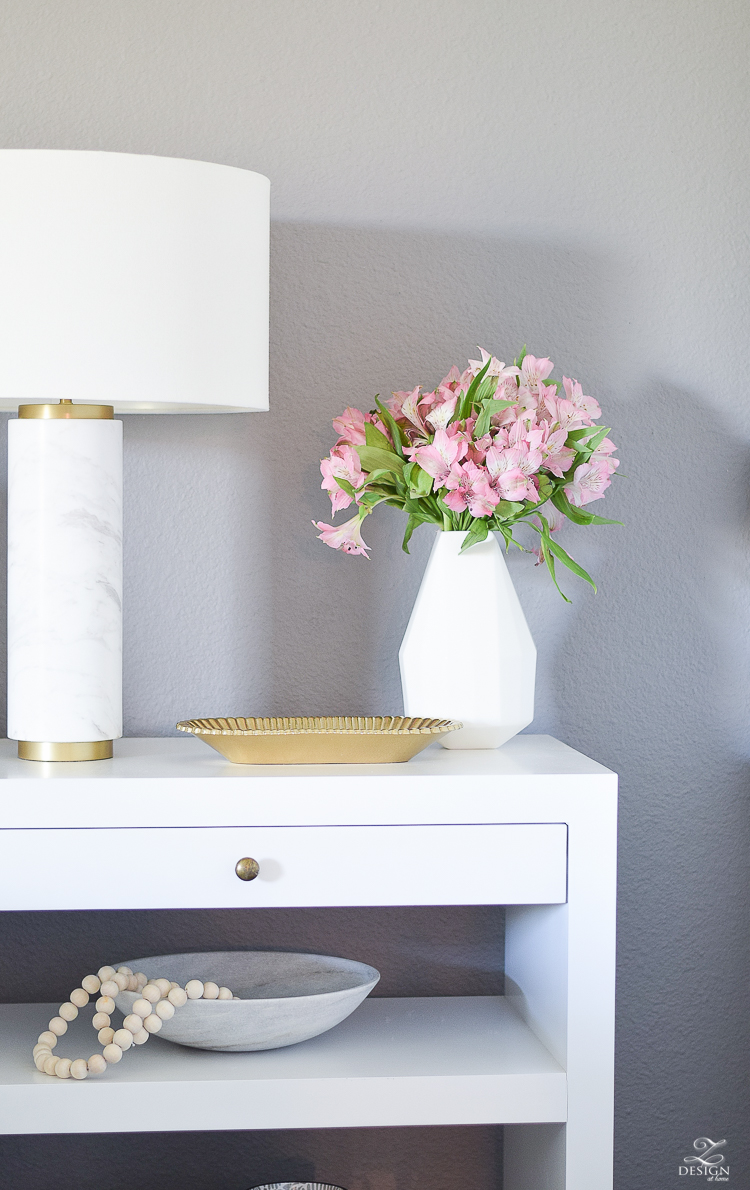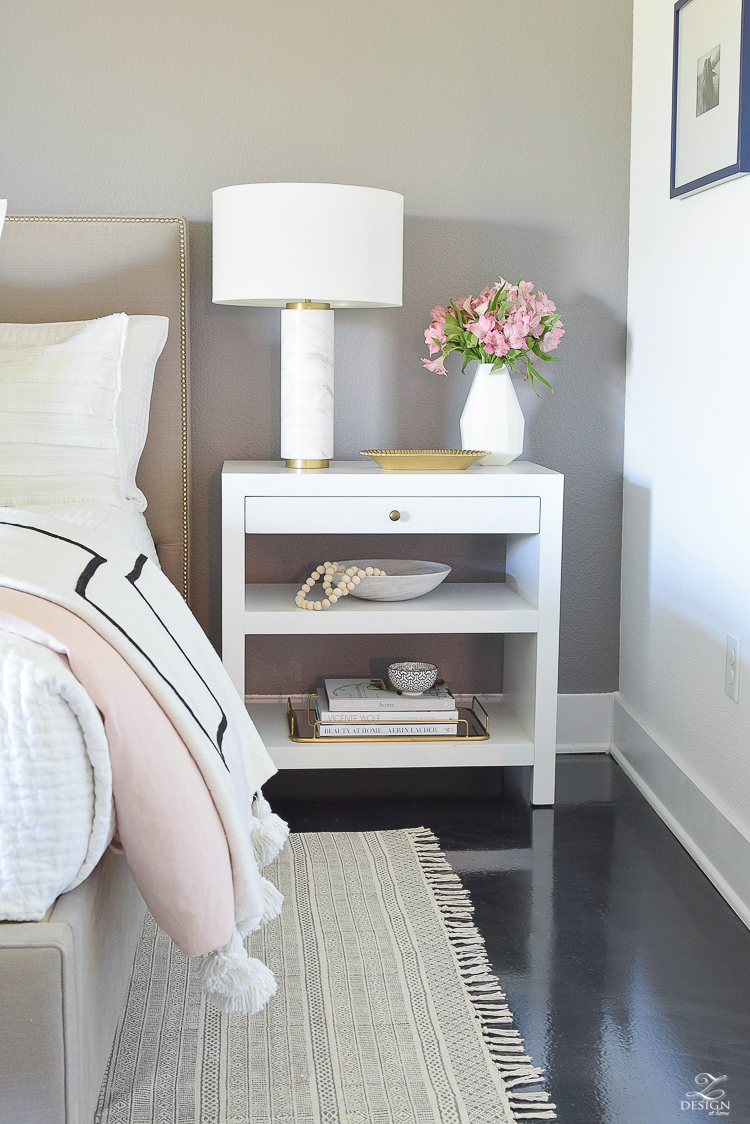 Seasonal updates abound in shades of pink as well on the other side of the room.  This fun pillow is literally the perfect pillow for spring and summer months with of all of the different spring colors it boasts.  I love the nubby texture and the fun, colorful tassels at each corner.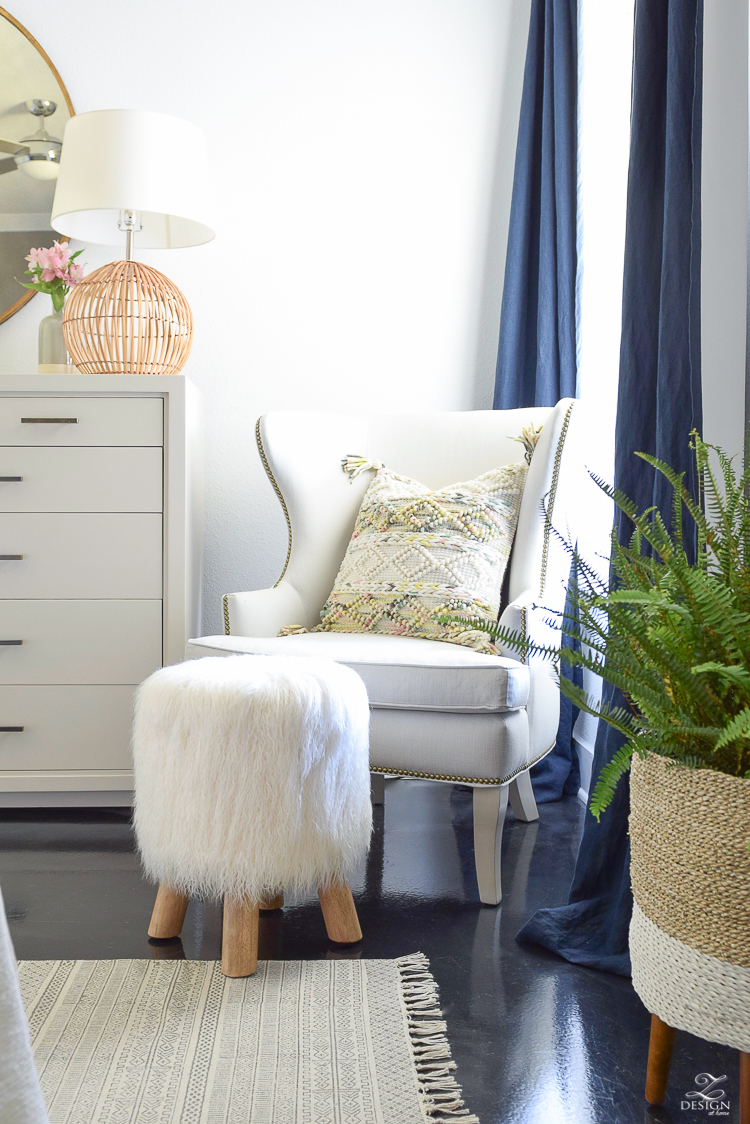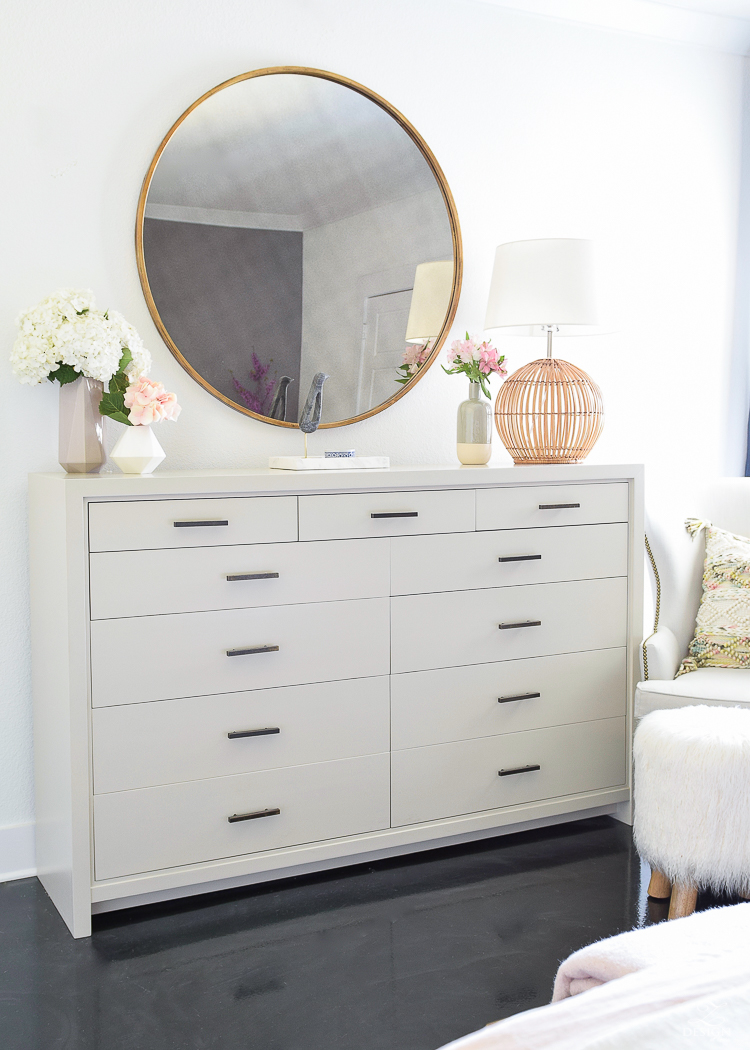 Finding accessories for seasonal updates that you would normally find in nature are a favorite decorating past time of mine and this little marble bird on a gold stand doesn't disappoint (also available in white).  I love the touch of whimsy it brings to the space and that it sets the tone for the season on this side of the room.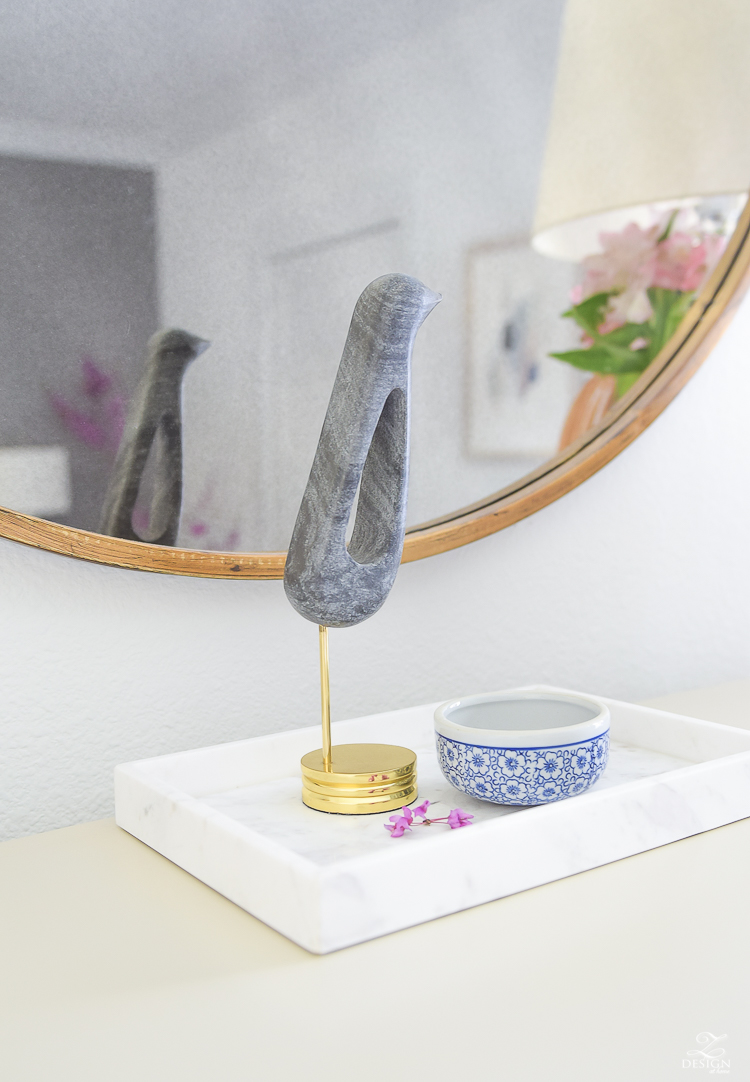 This two-toned glazed vase stole my heart the moment I saw it!  This is the taller one but there is also a shorter one.  I have both and they are stunning as a pair.  I'll be using them together for another project coming up so expect to see more of them soon!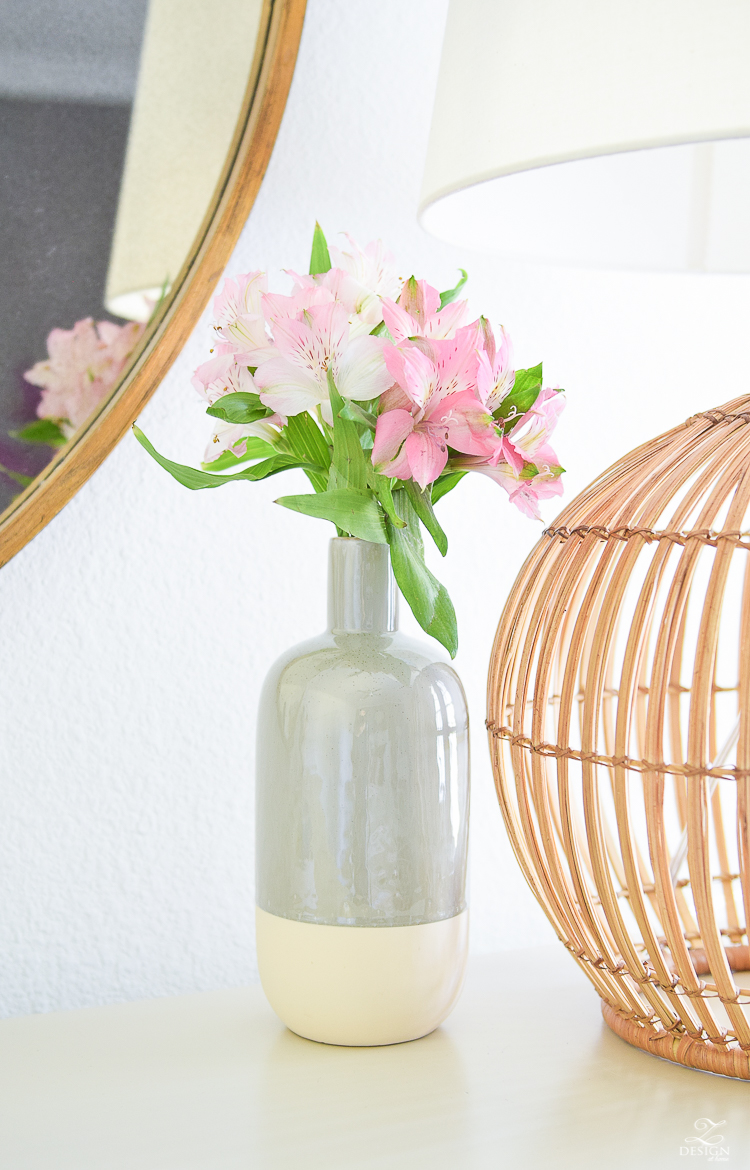 And of course I love throwing in some of my favorite faux florals.  These pink faux hydrangeas (similar) are my favorite and are so realistic!!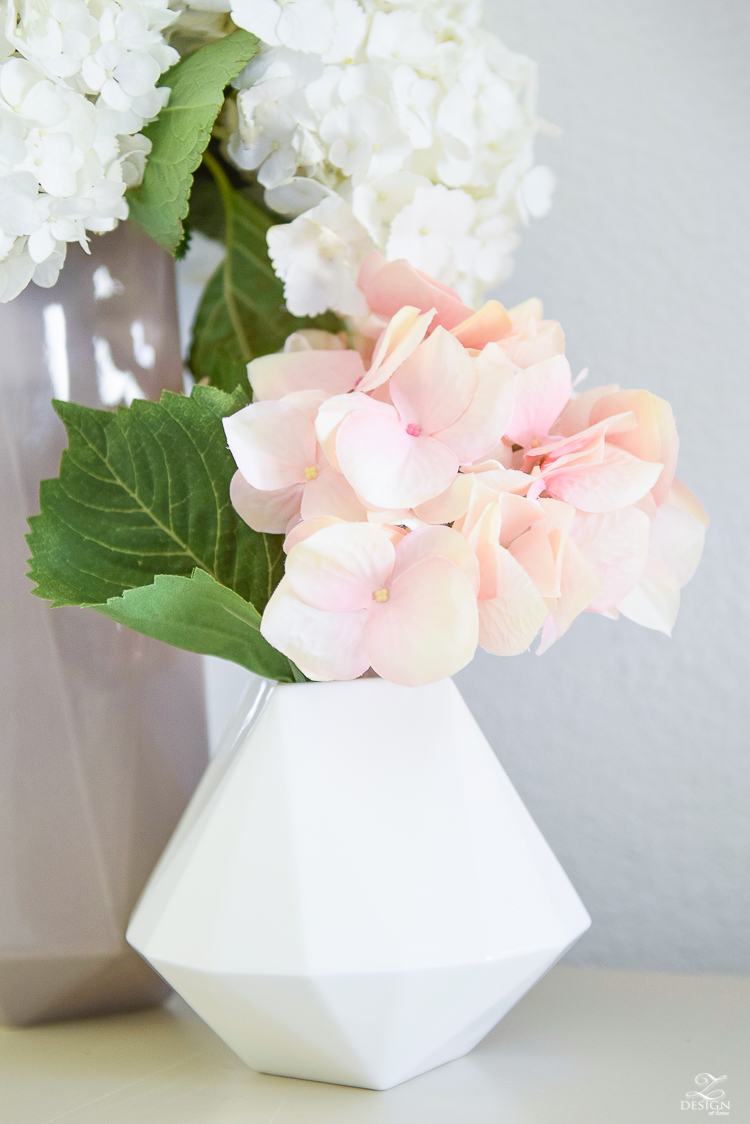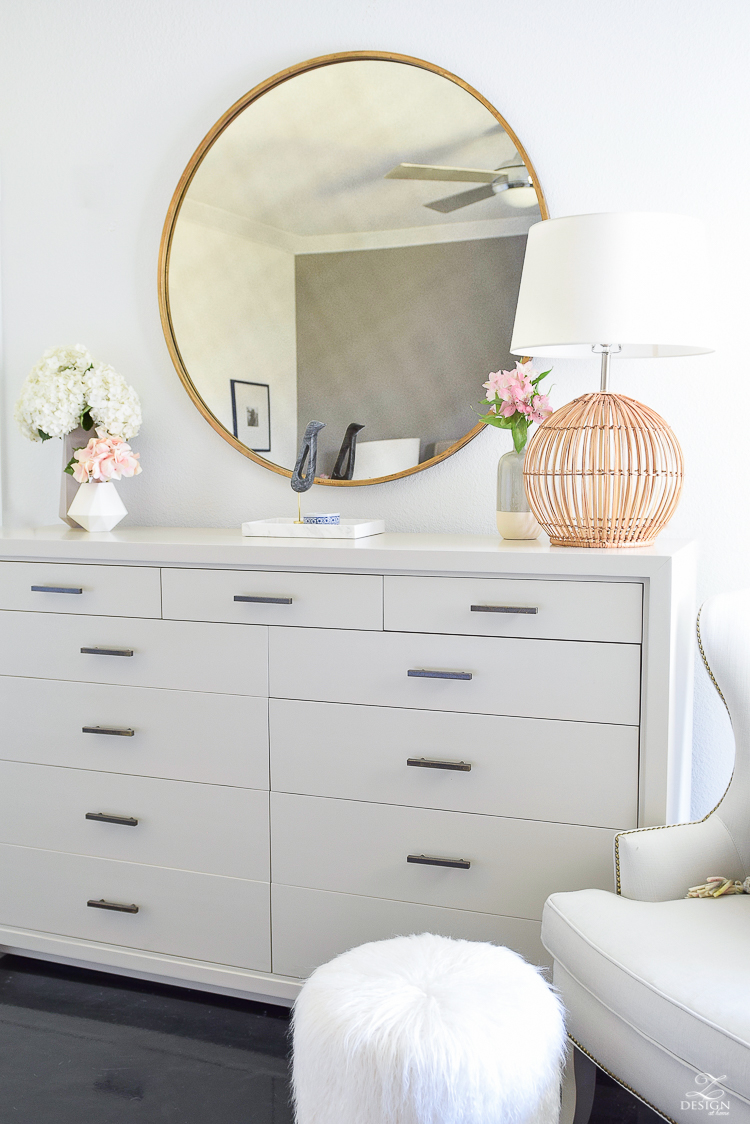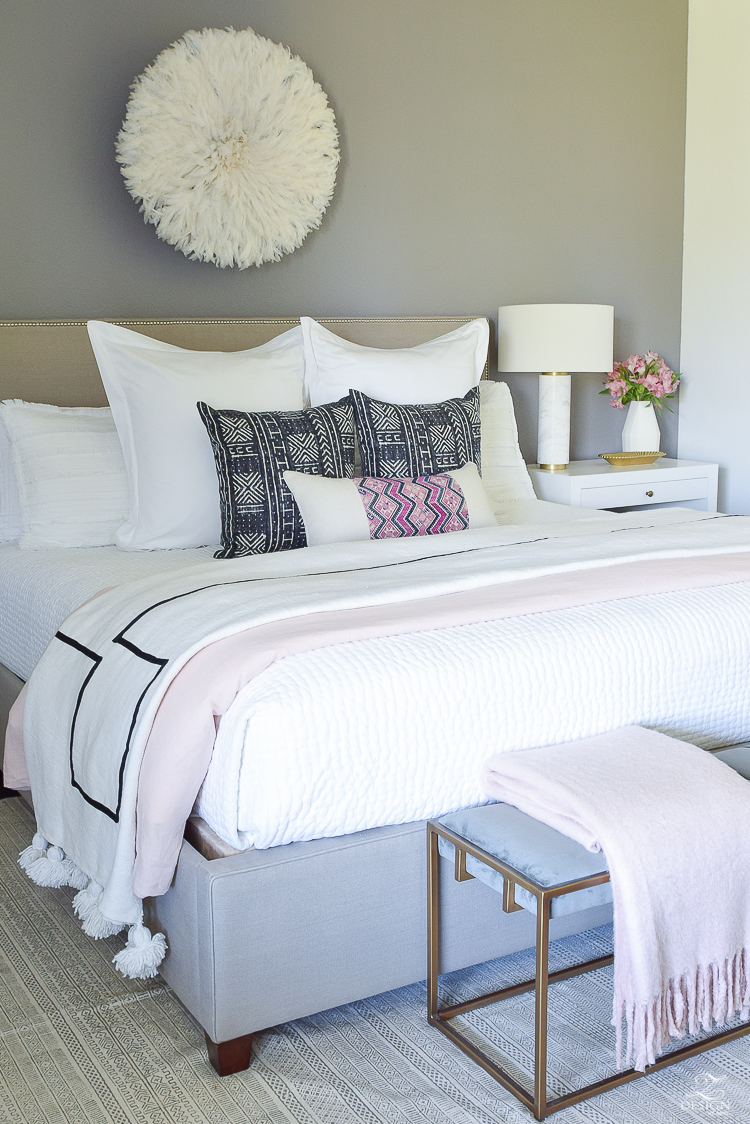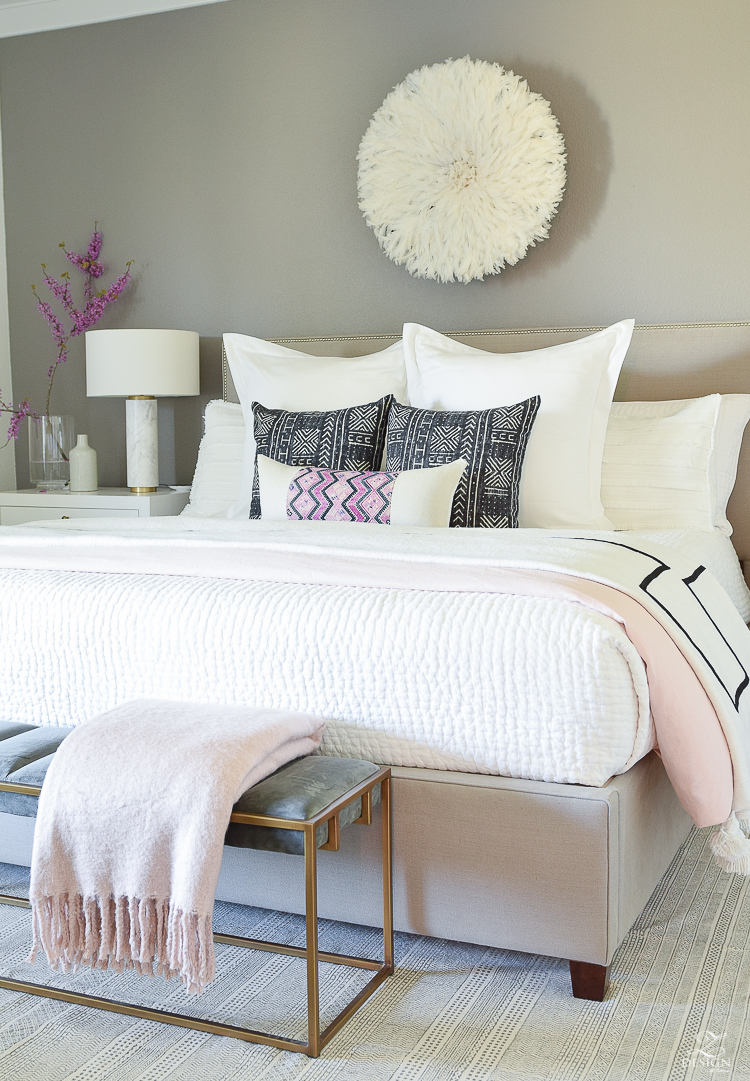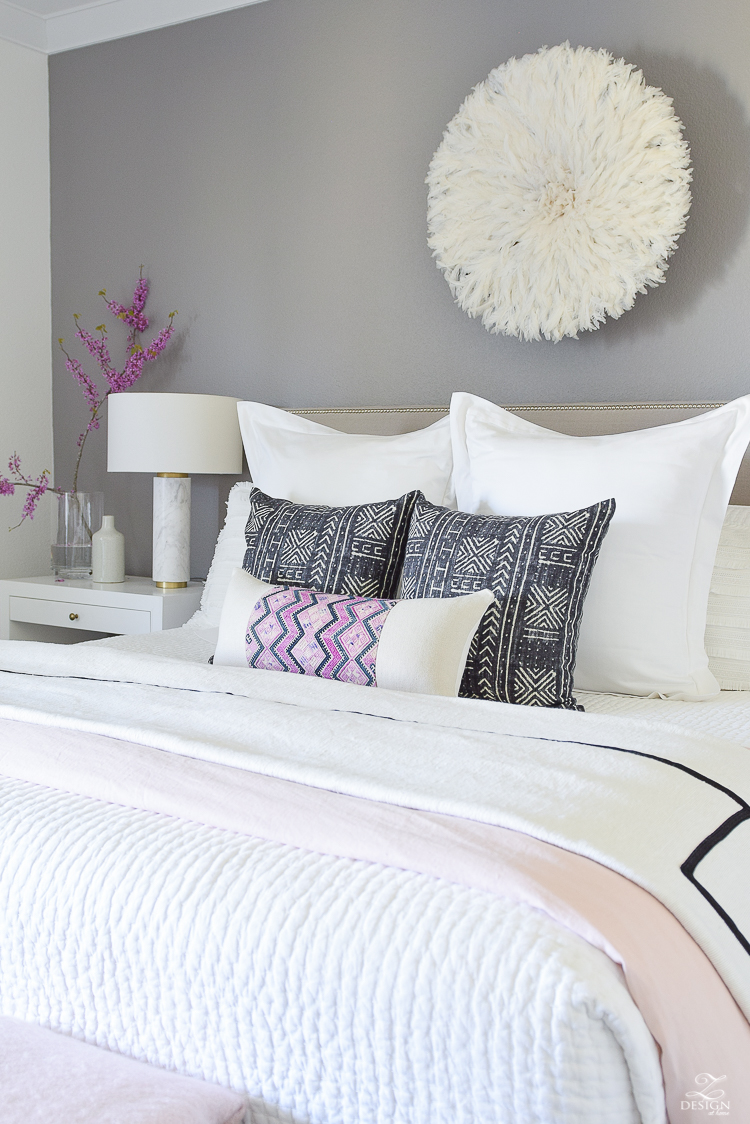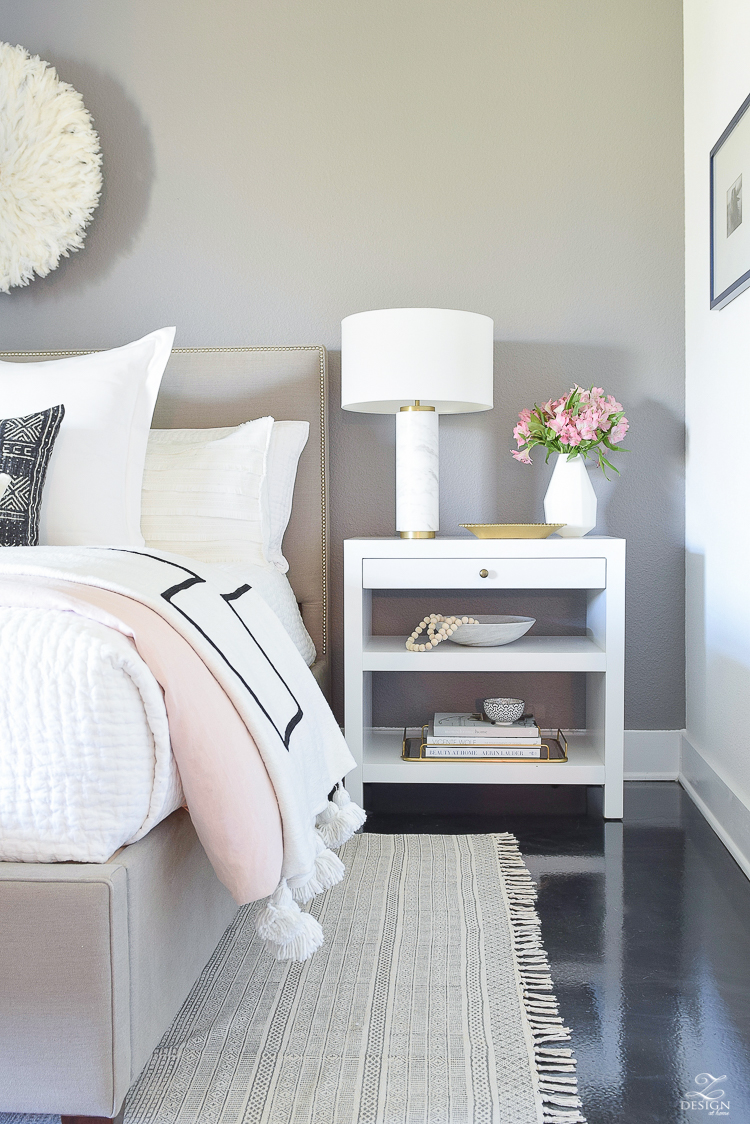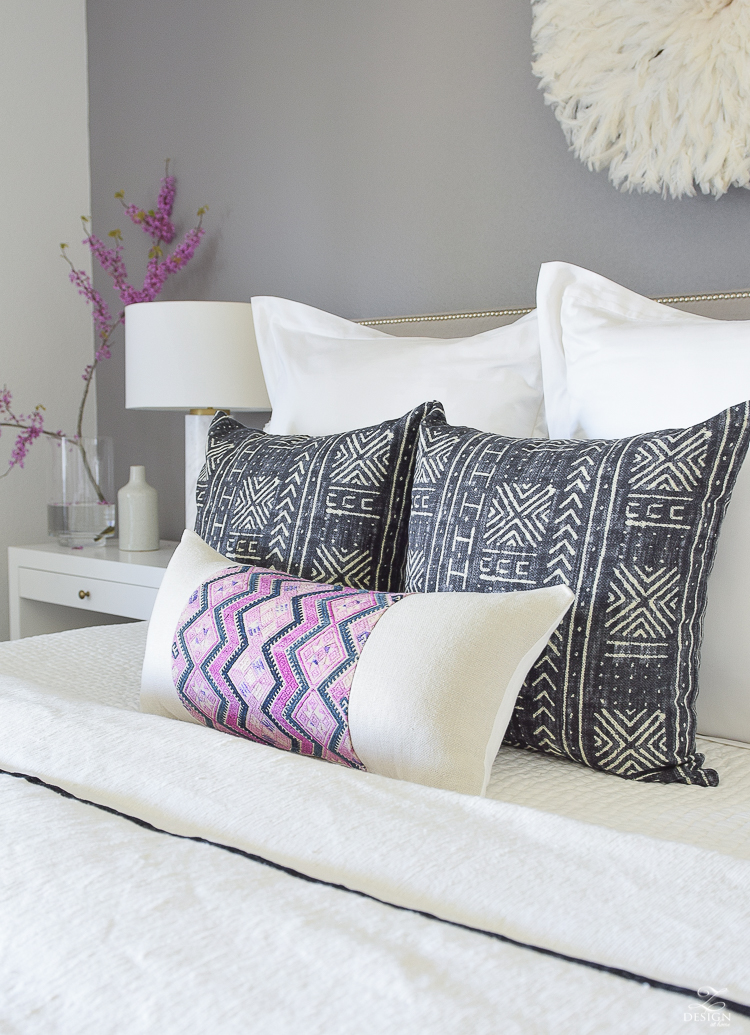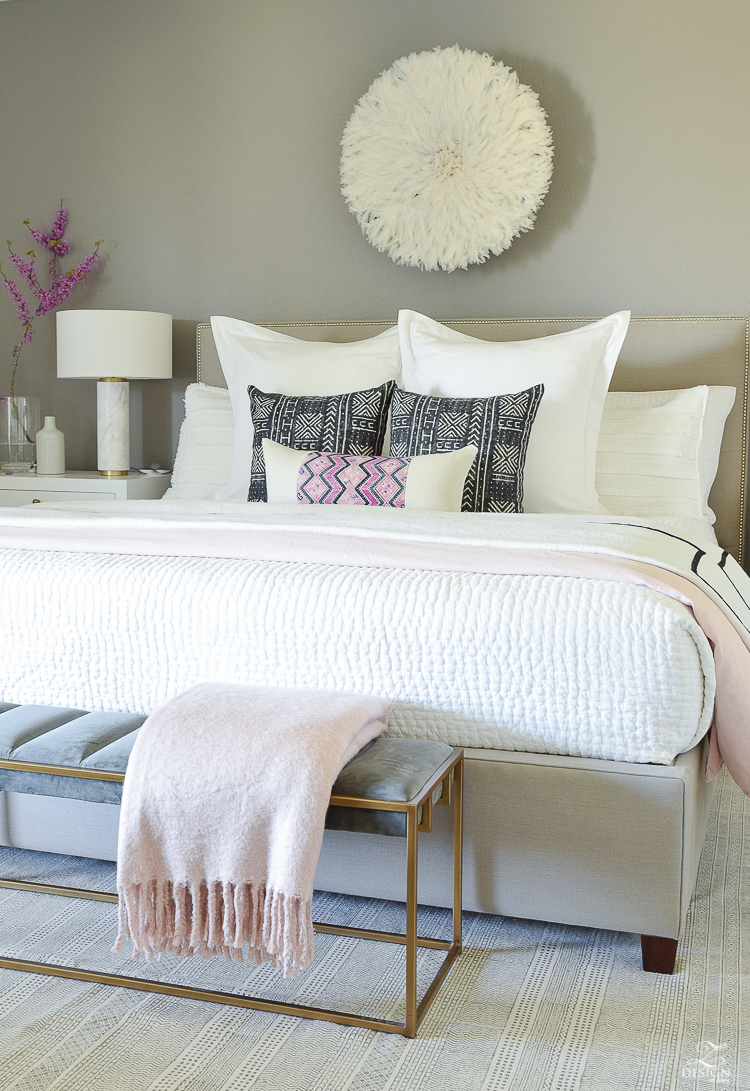 I hope you've enjoyed my Shades of Pink Spring Home Tour and that you've been inspired to make some fun updates in your own home this season!  Next up on the tour are my darling friends Christy & Amy of Eleven Magnolia Lane – Makes sure to travel on to visit them next and then make sure to check out the rest of the talented ladies on the tour for more ideas and spring inspiration this whole week!!
On todays tour…
Monday – March 19
Tuesday – March 20
Wednesday – March 21
Thursday – March 22 
Fri –March 23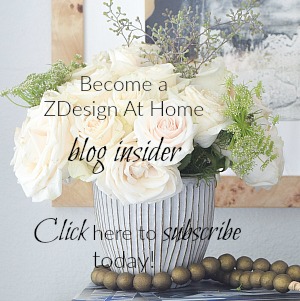 Pinterest | Facebook | Instagram

Living Room

Dining Room


Bedroom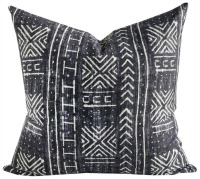 Black/White Mud Cloth Pillow Cover |
Chinese Wedding Blanket Pillow Cover (similar) | Textured Chair Pillow