Boho Chic Summer Bedroom Tour
Happy summer!  My Summer Bedroom Tour has been a long time coming you guys!  I actually took these photos a few weeks back but between our summer vacation, the Nordstrom Anniversary Sale (see my round 1 picks here) and a million other summer activities, I've just now been able to get something published.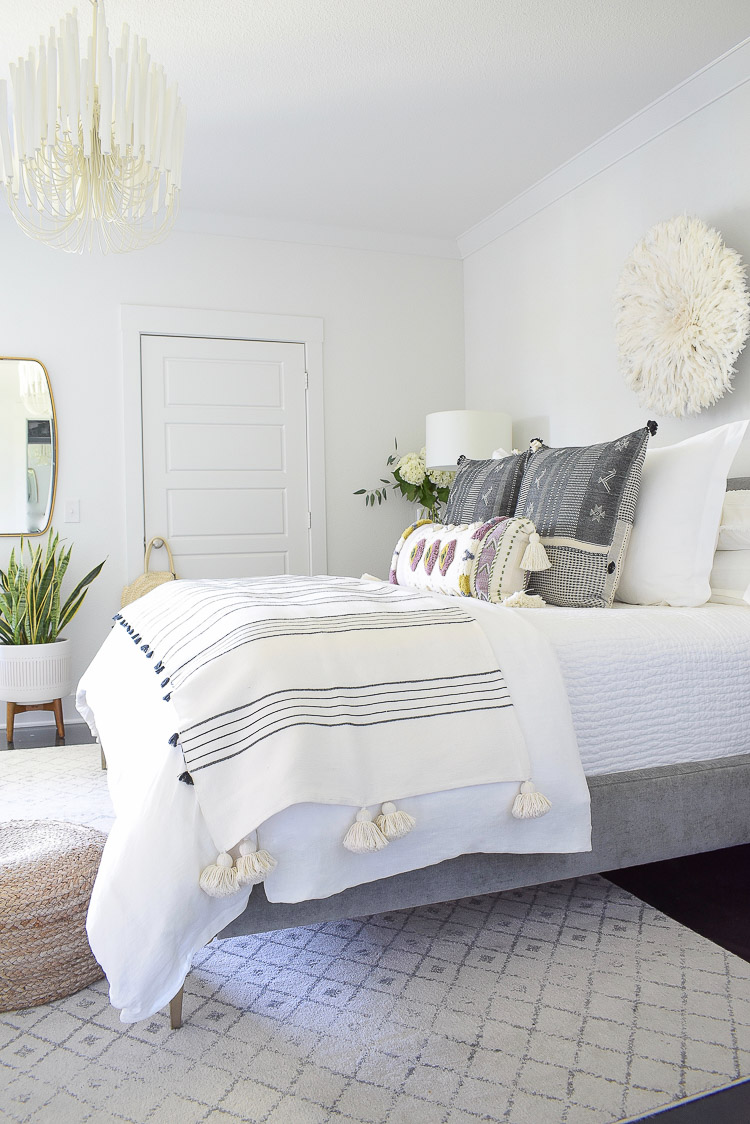 We will break ground (finally) on our new home soon so the days of making purchases to update my spaces are slowly dwindling. I'm being very intentional about acquiring anything new, making sure that it's either a classic piece or something that can be used from room to room for years to come.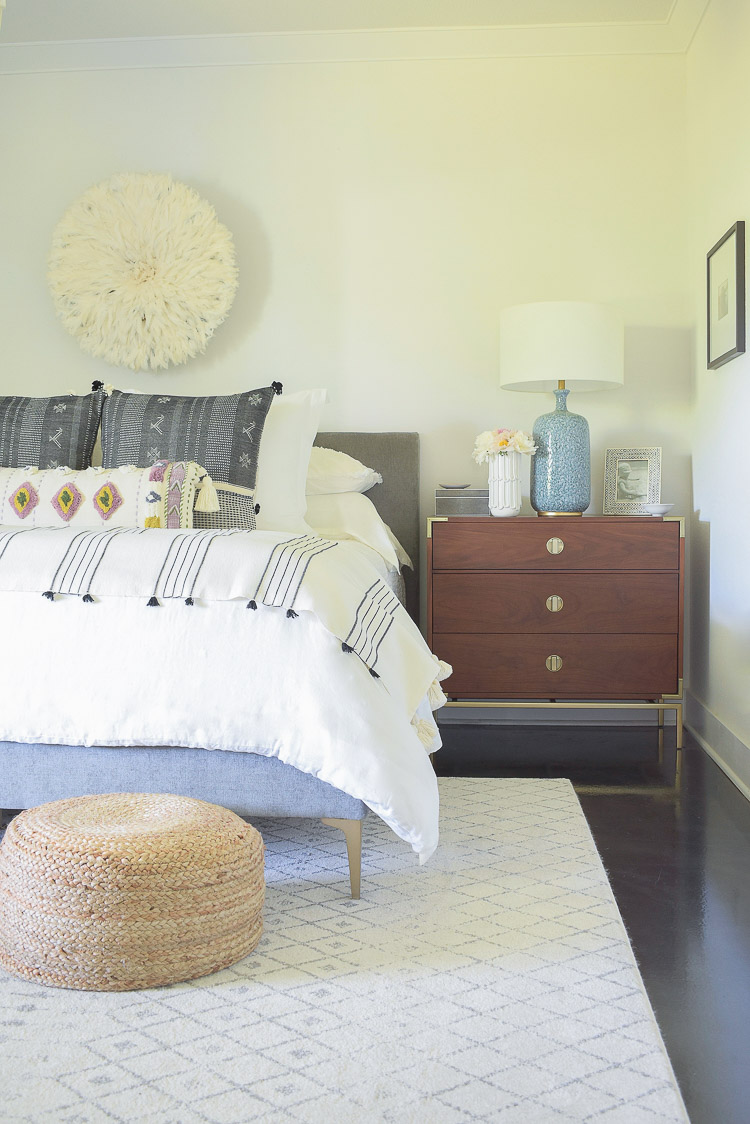 The one thing I did add to this space that is new however is this gorgeous XL lumbar, tassel pillow, which comes with insert and added just the right amount of summer color to my bedroom.  Of course mine has gone out of stock with the recent sales but HERE is a similar version.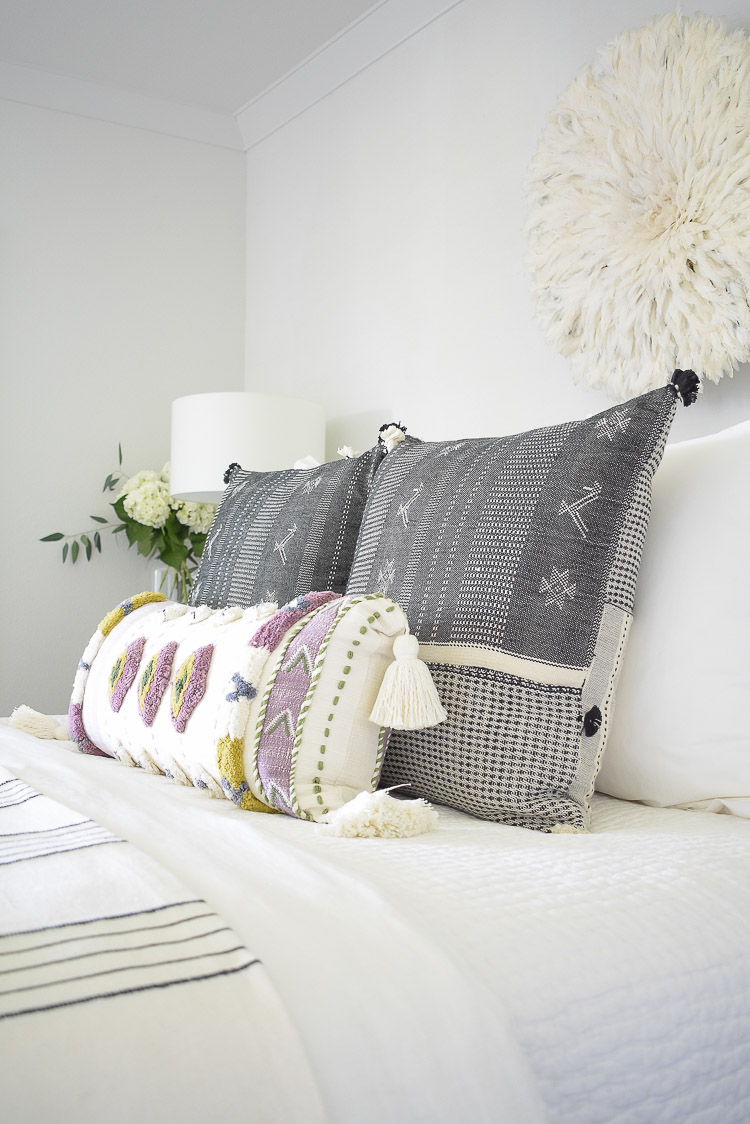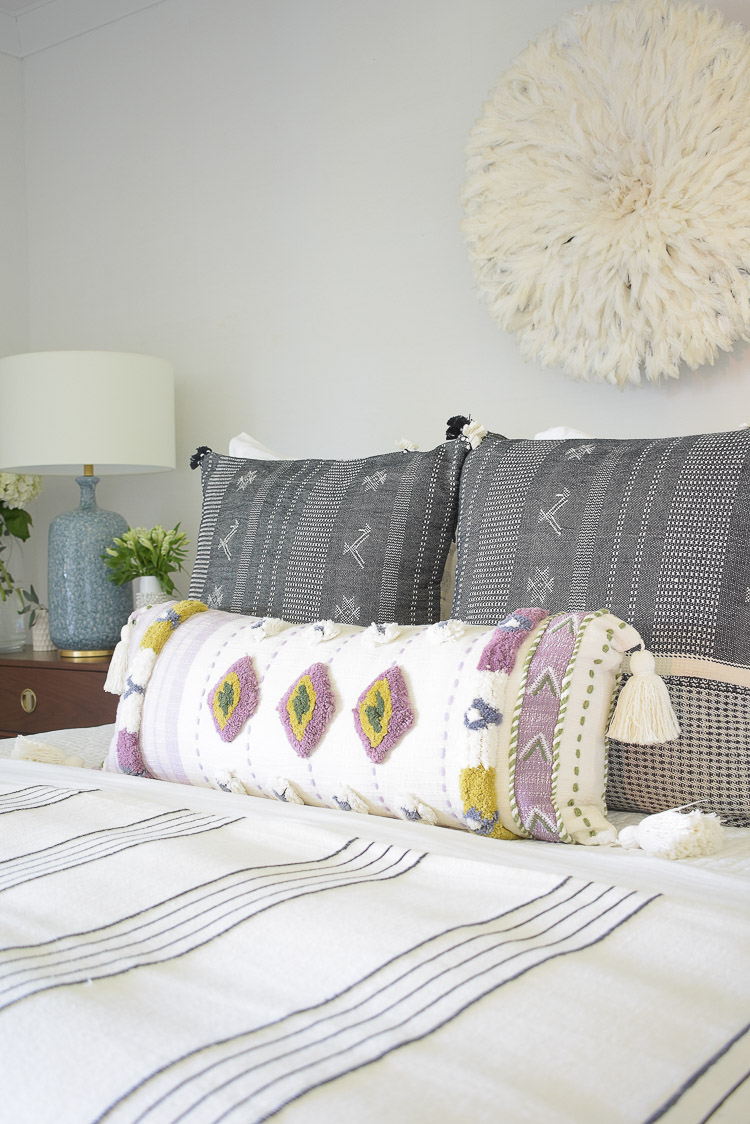 For my bedding, I added my white linen duvet back to the bed and used some of my favorite black/white pillows and favorite striped, tassel throw.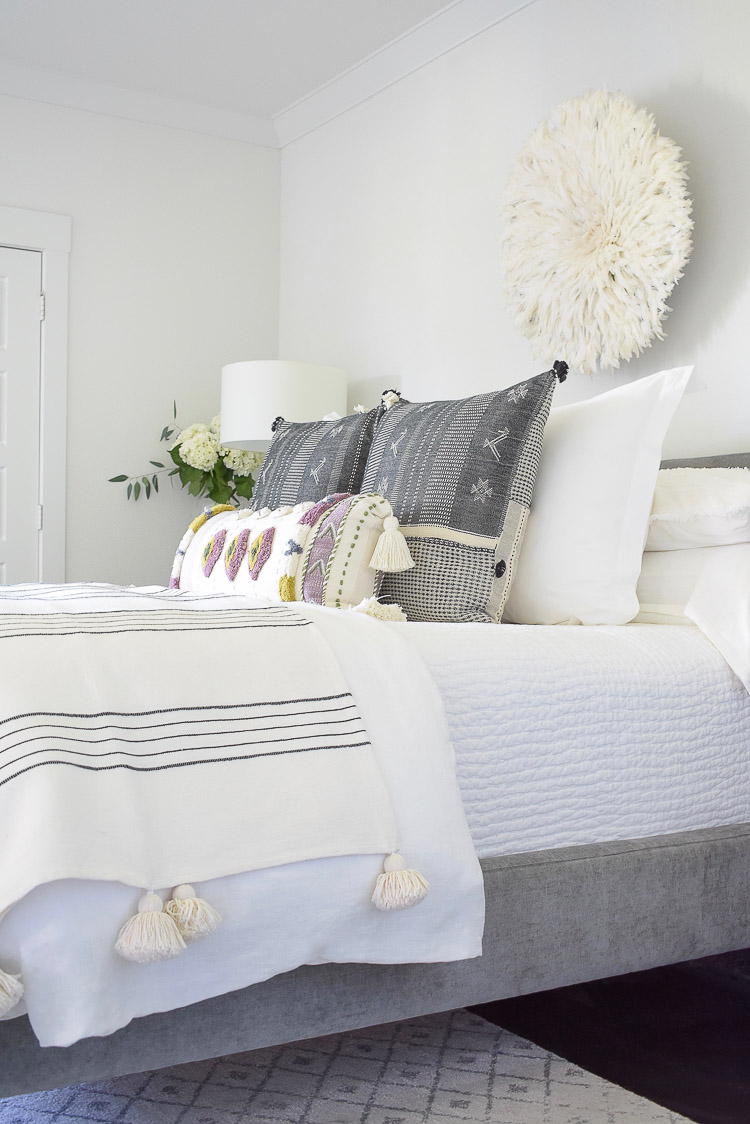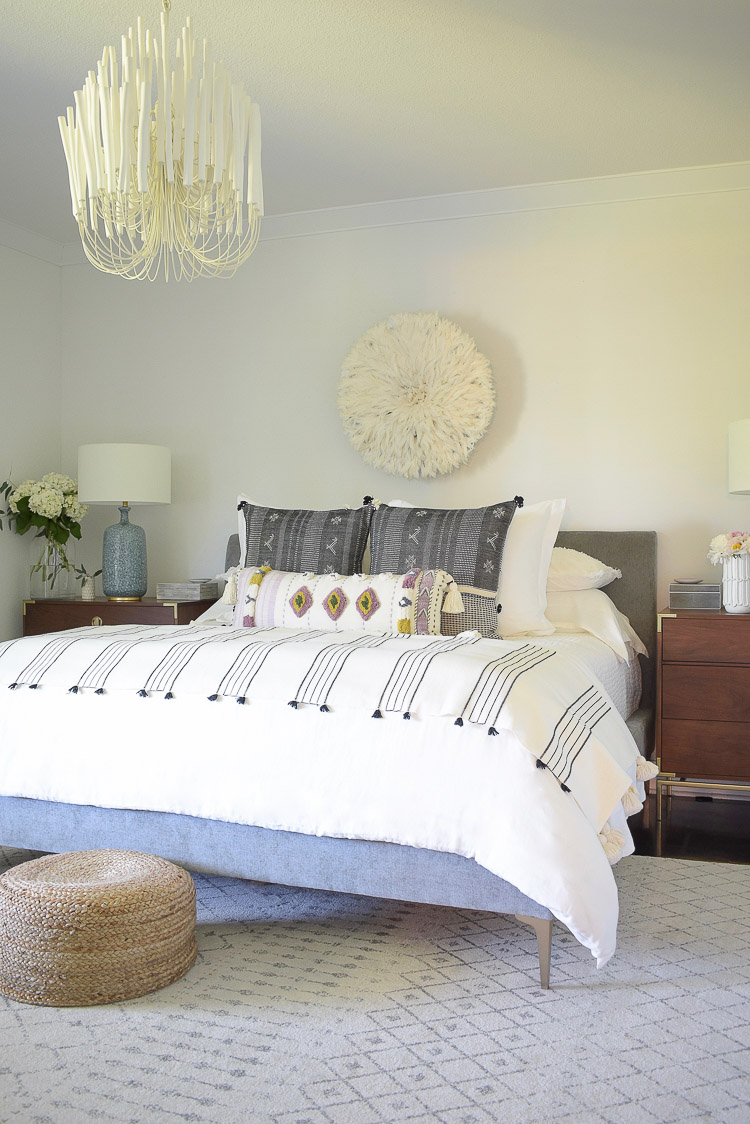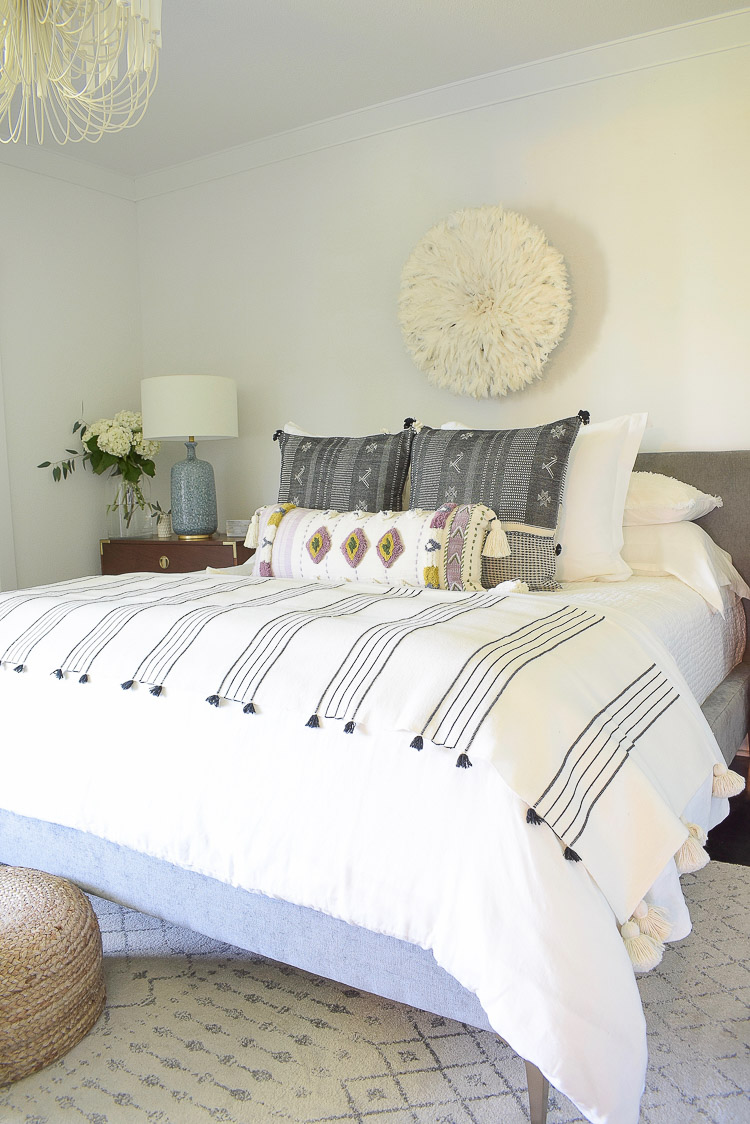 My blue lamps that were initially purchased for the One Room Challenge last year also made a reappearance for summer.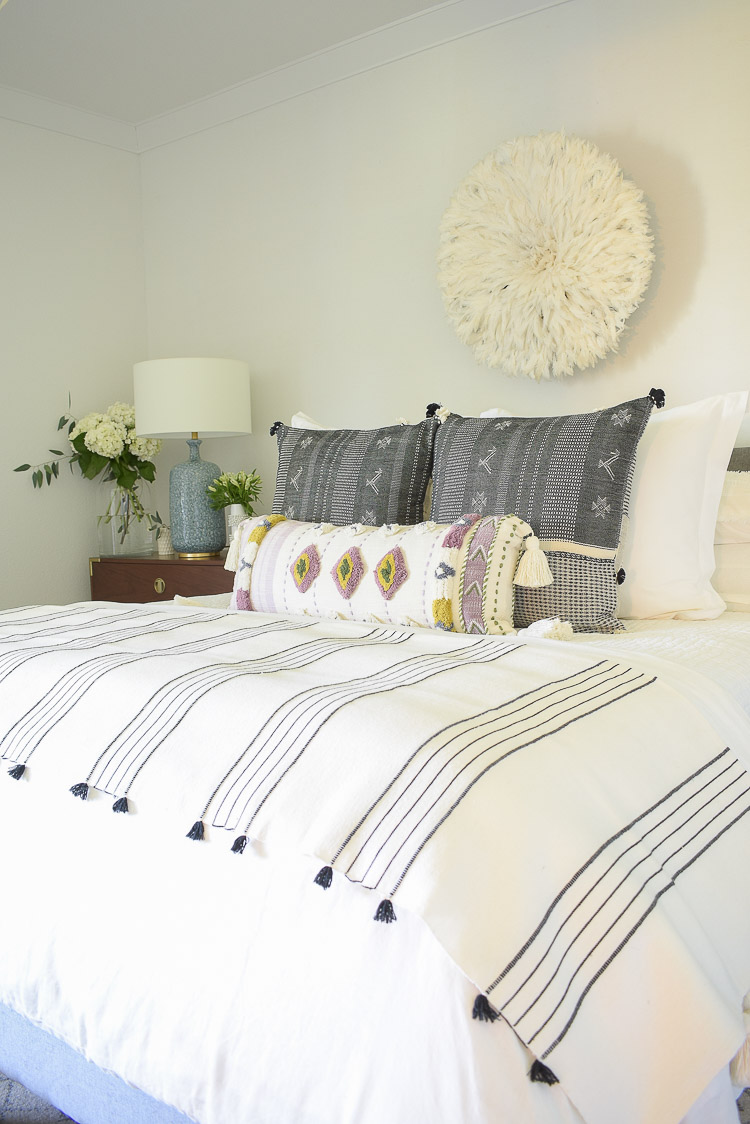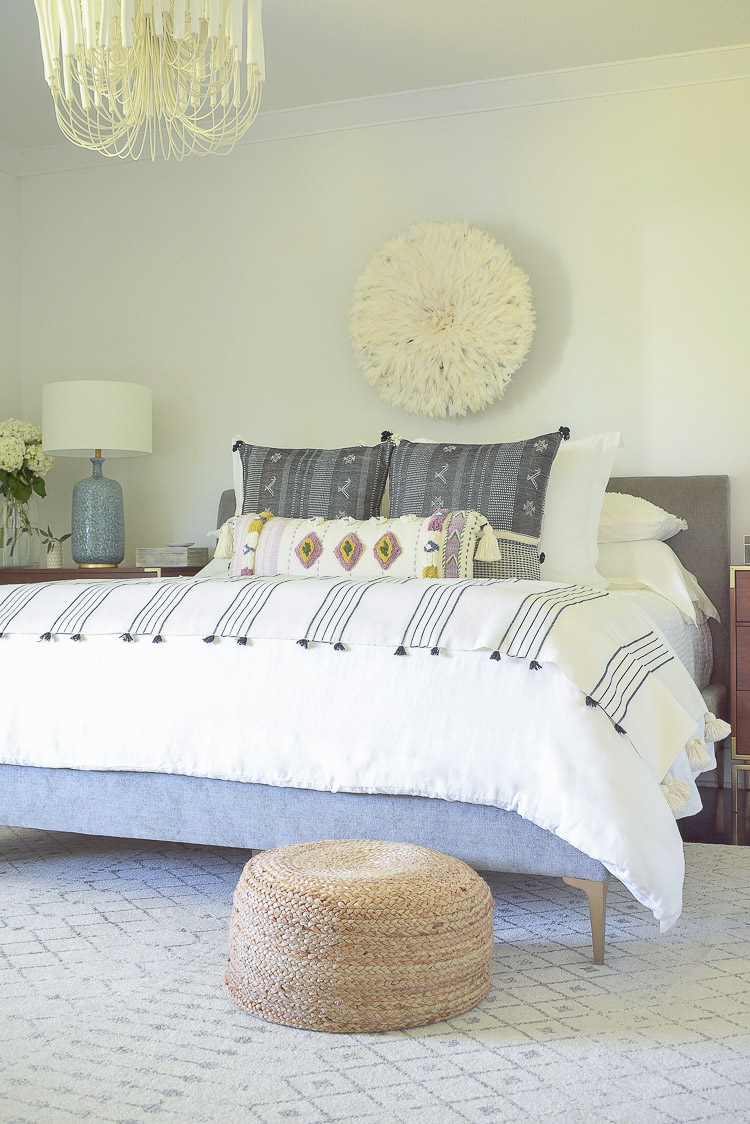 I was fortunate to find some peonies as I was prepping for my Summer Bedroom Tour.  They are gorgeous in one of my favorite white, textured vases.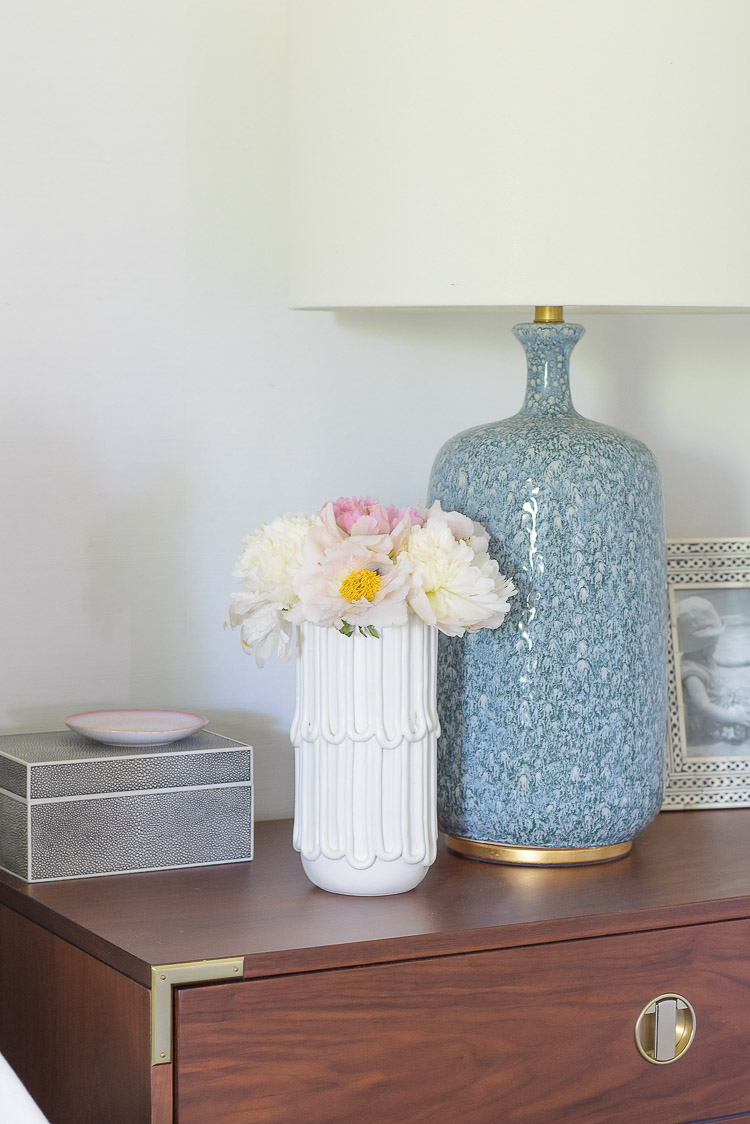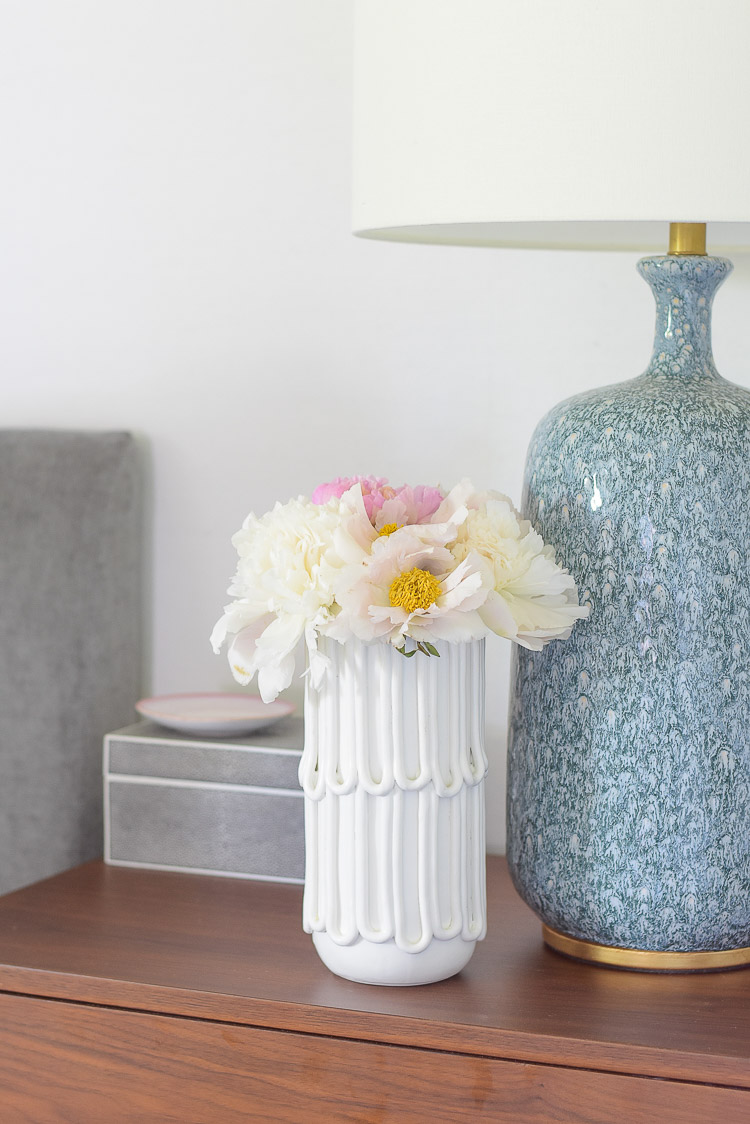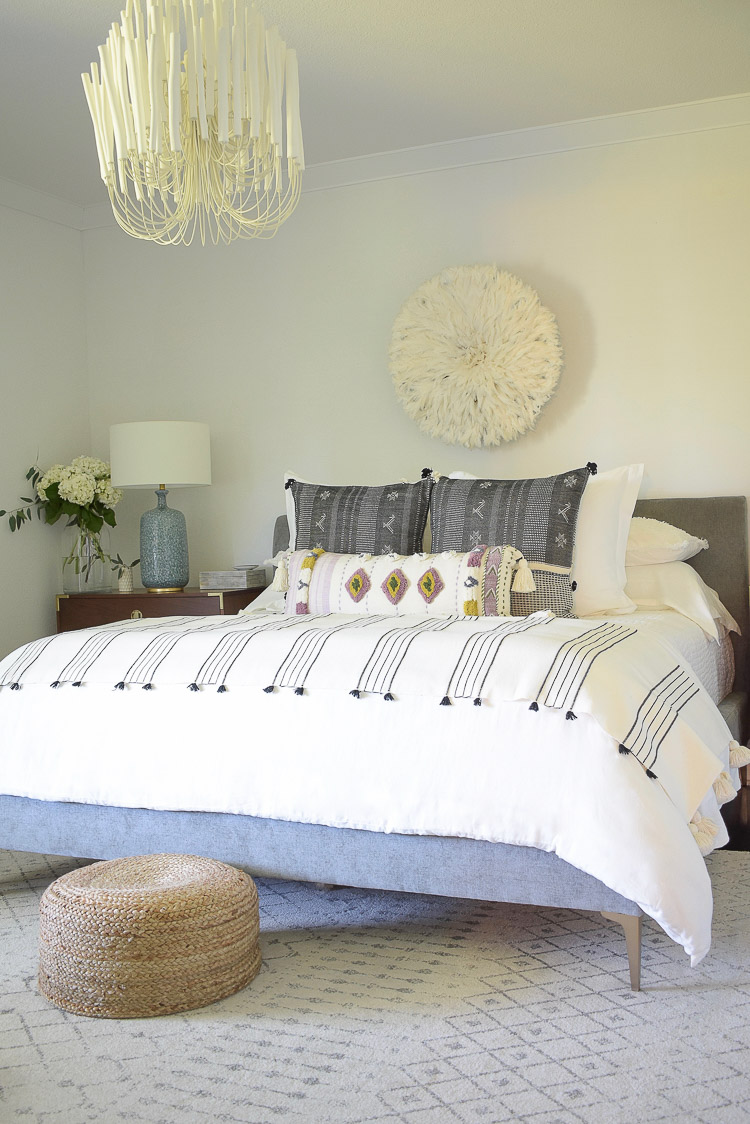 On the other side of the room the dresser was adorned with white flowers and greenery in two favorite textured vases that were repurposed from other areas of the house (vase 1 & vase 2).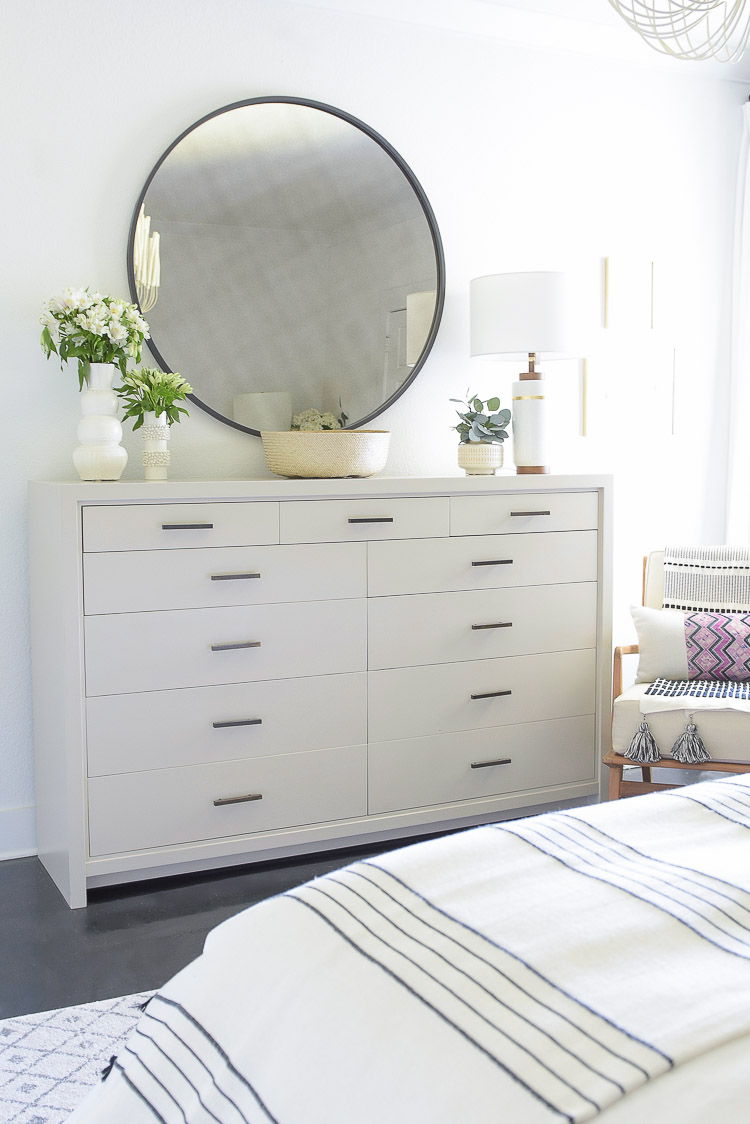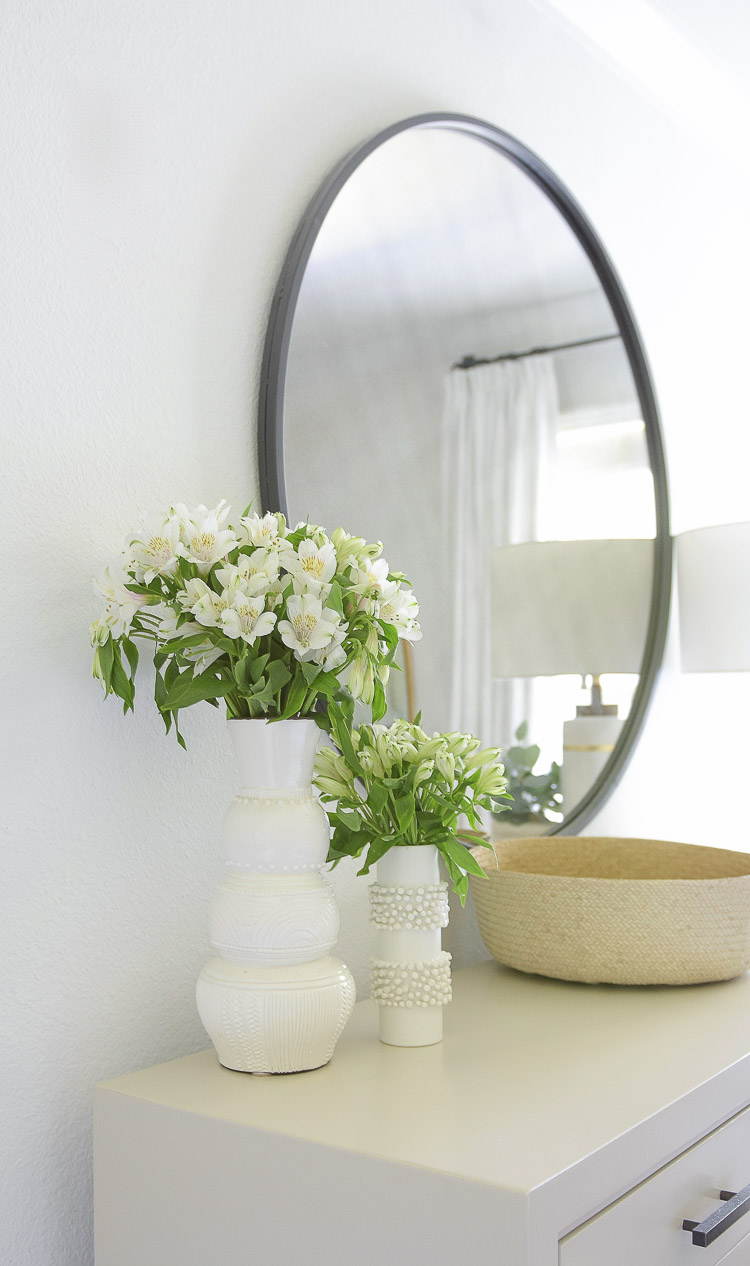 I did also add this textured basket to my basket arsenal and couldn't love it more.  It's actually a belly basket that expands if you want to make it larger say to use as a plant basket or a basket for throws, etc.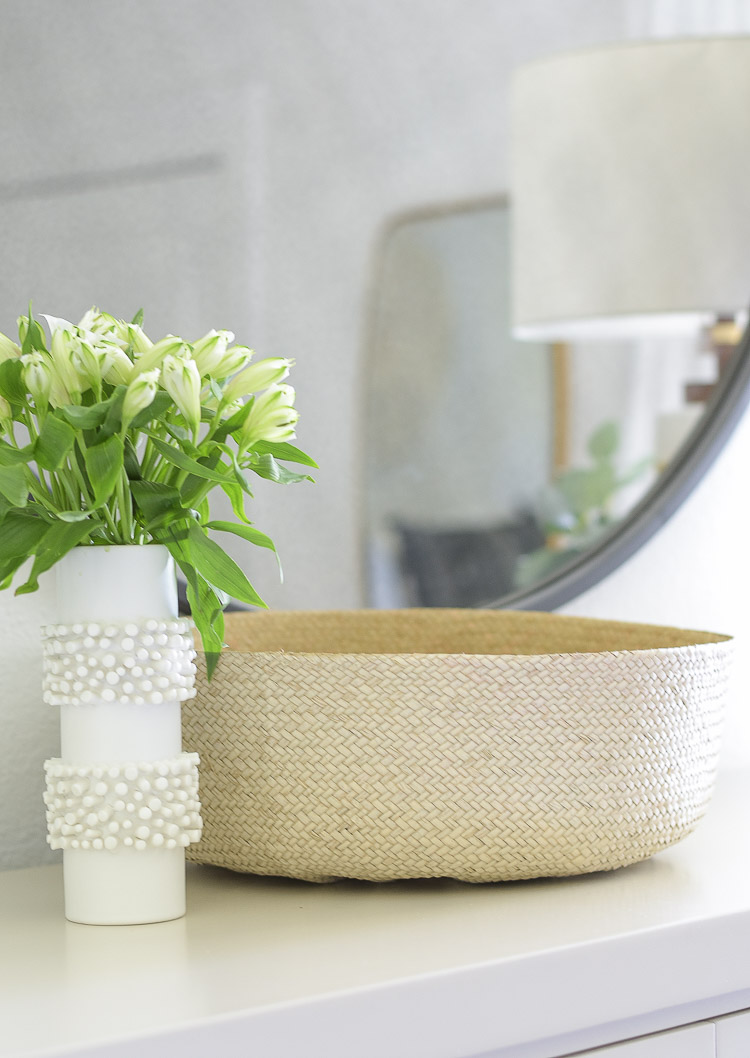 This corner is probably one of my favorite spots in our rental.  A new black and white textured, tassel throw draped over the chair with a repurposed pillow (similar) is all that it needed for a summer update!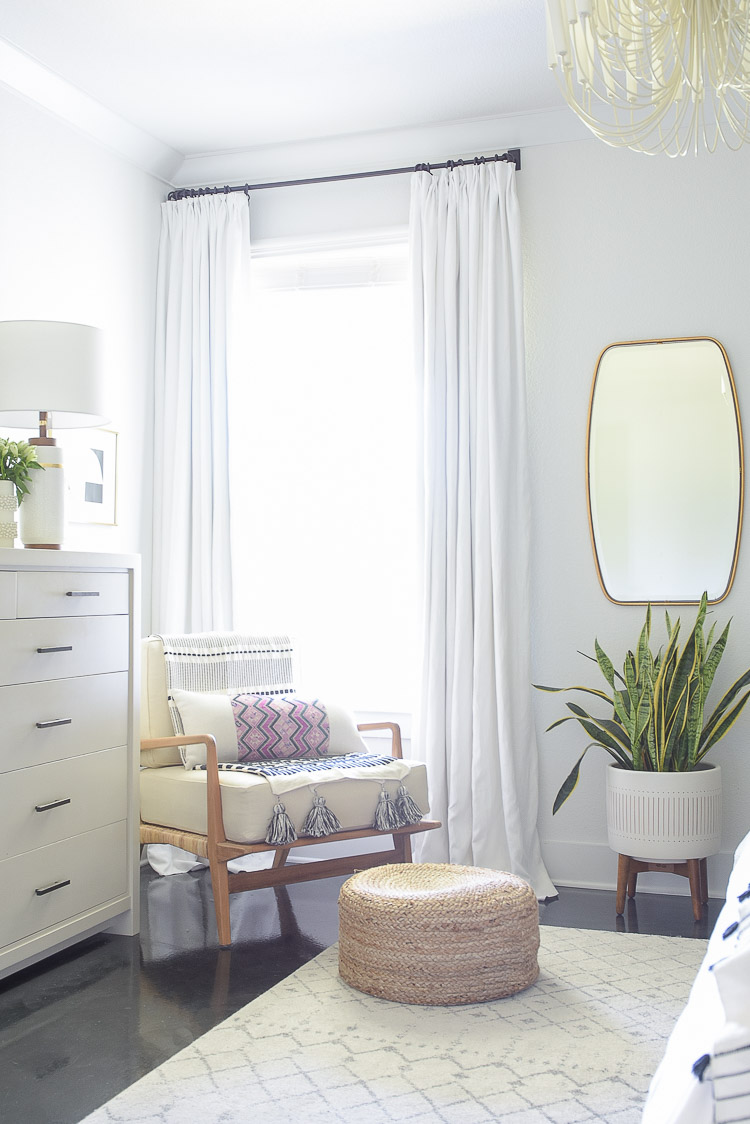 Can't get enough of those big black and white tassels on this throw.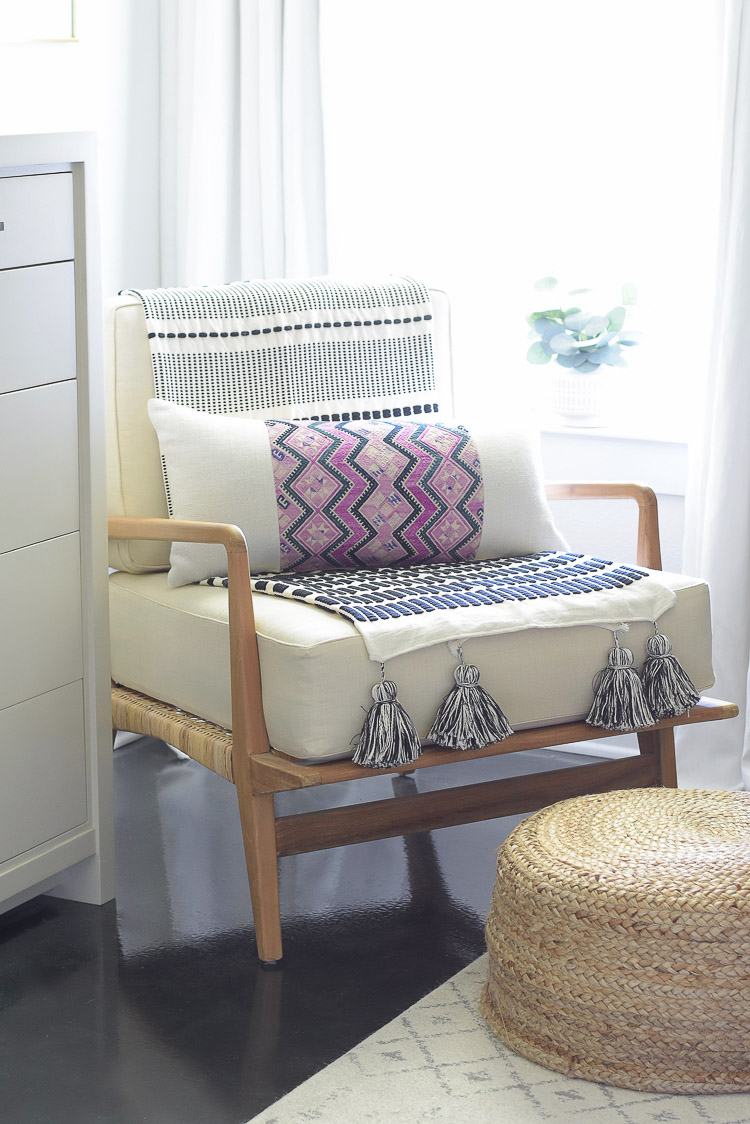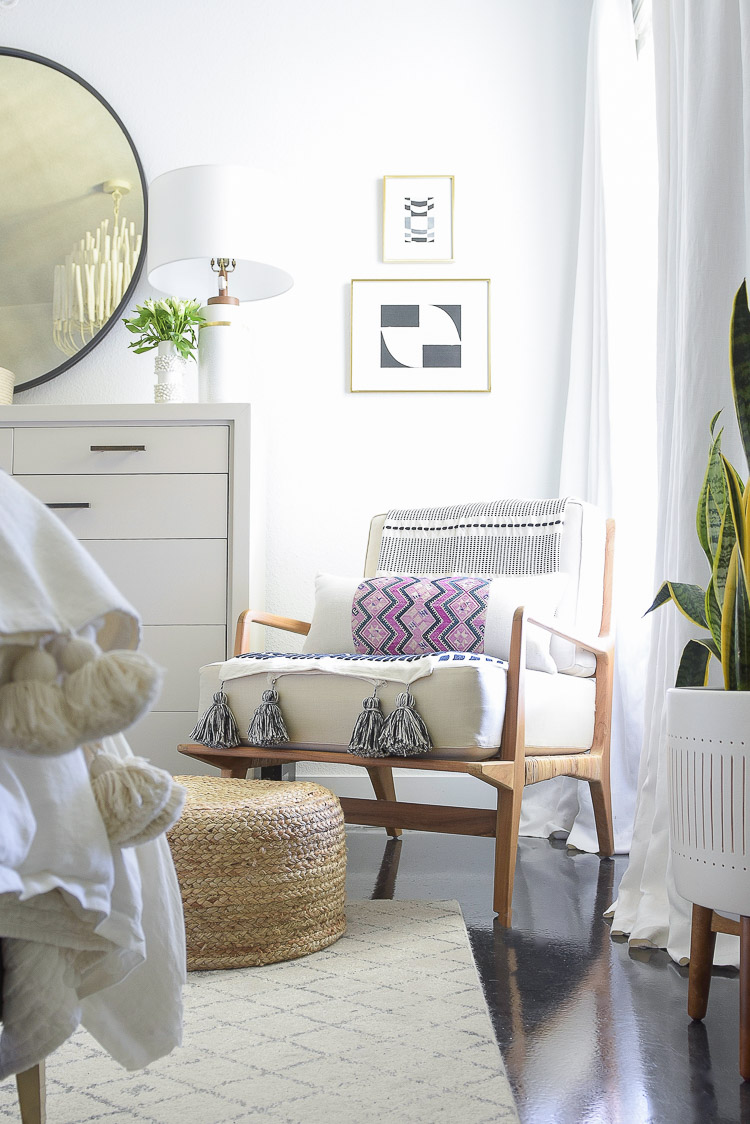 I hope you've enjoyed my boho chic Summer Bedroom Tour.  Here are a few more shots and the last looks of summer around here but come back soon because since I've been on vacation at the beach and can't get that coastal look and feel out of my head so I'll have some costal updates to share with you soon before the summer is over!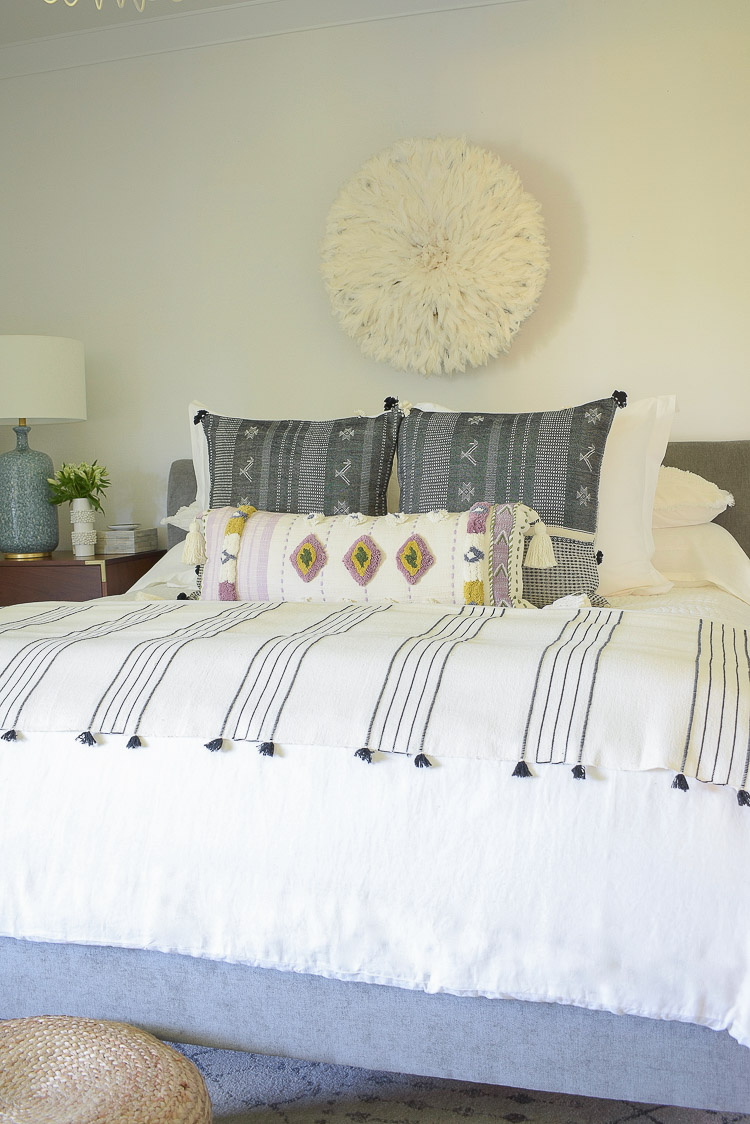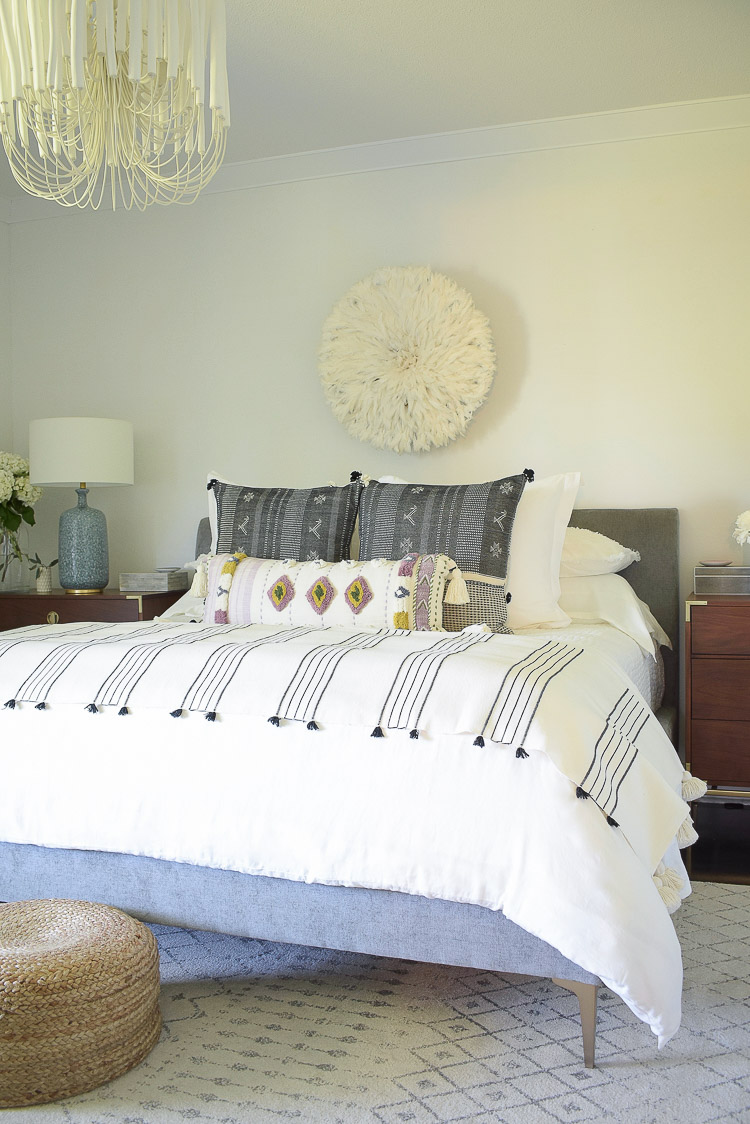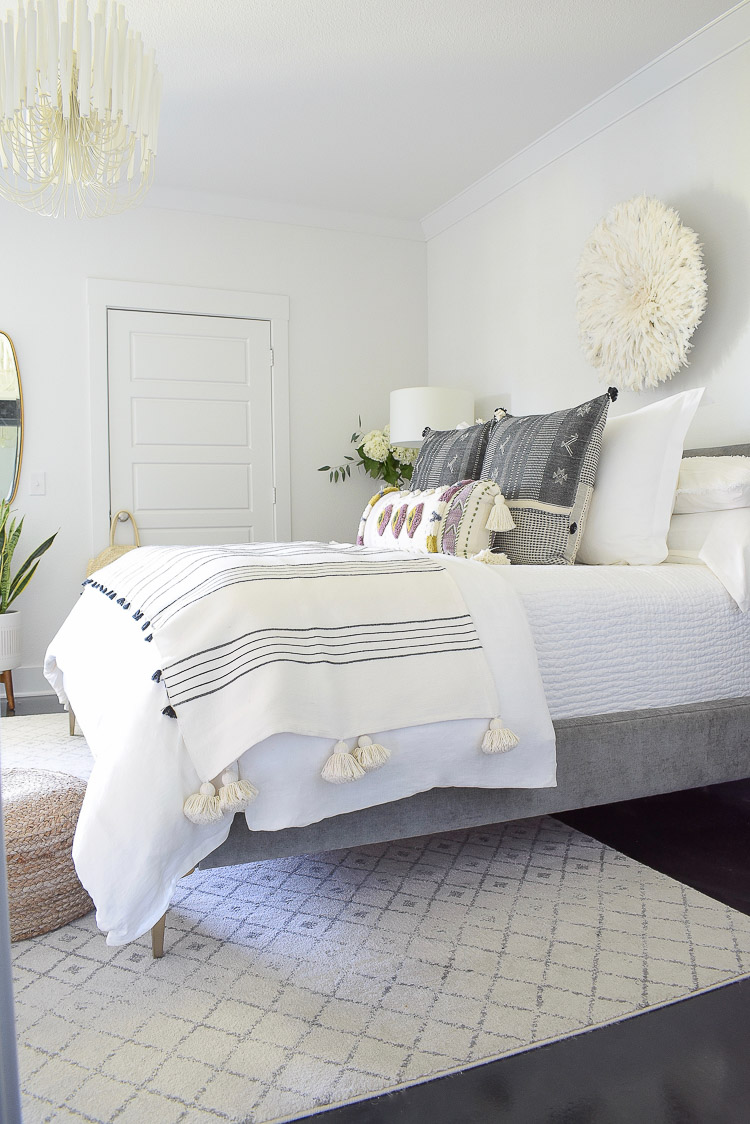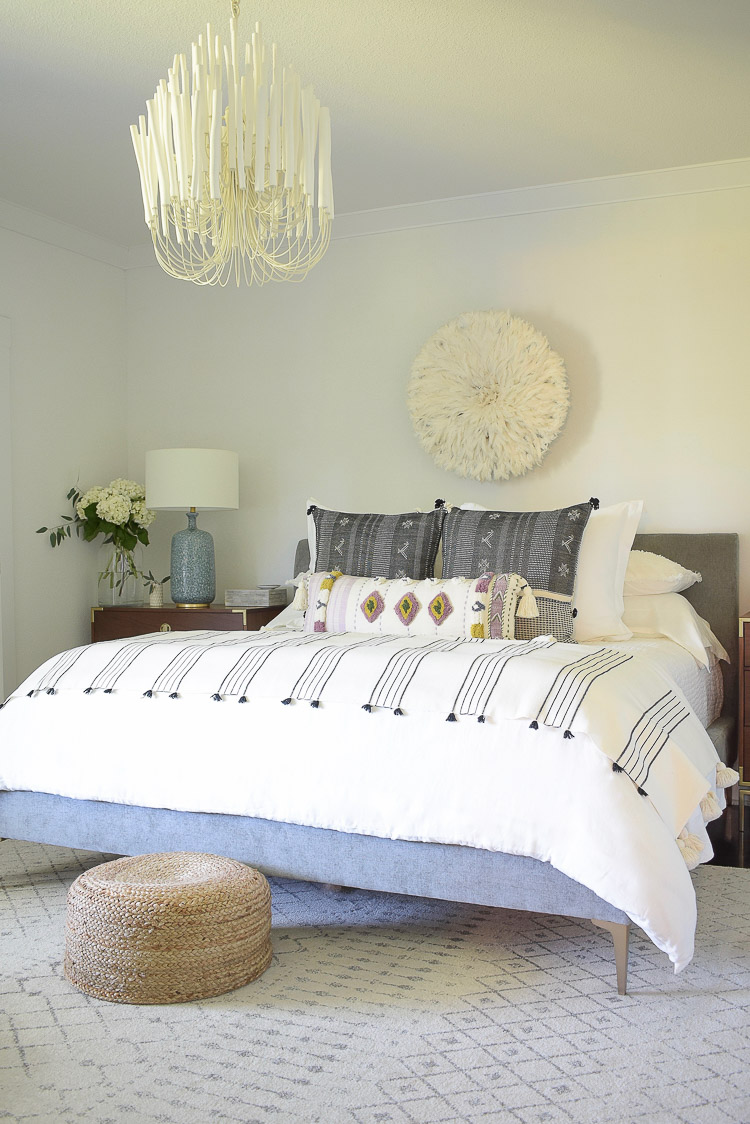 XL Lumbar (similar) | Black/White Pillows | Linen Duvet | Organic Cotton Euro Shams | Juju Hat | Bed | Striped Tassel Throw on Bed | Rug | Jute Pouf | Blue Lamps | White Vase on Nightstand | Gold Oval Mirror | Planter | White Quilt | Similar Dresser | Round Black Mirror | Lamp on Dresser | Vase 1 & 2 on Dresser | Chair | Throw in Chair | Similar Pillow in Chair | Similar Curtains | Curtain Rod | Basket on Dresser