BHG Style Maker Event 2017 – New York City (Recap)
If you aren't familiar with this event, every year this time of year Better Homes & Gardens holds their annual Style Maker Event in New York City.  Lucky for me, this year I was fortunate enough to be invited and I couldn't be more excited and honored to have been included along with 74 other talented bloggers and Style Makers from the food, garden, and home industries!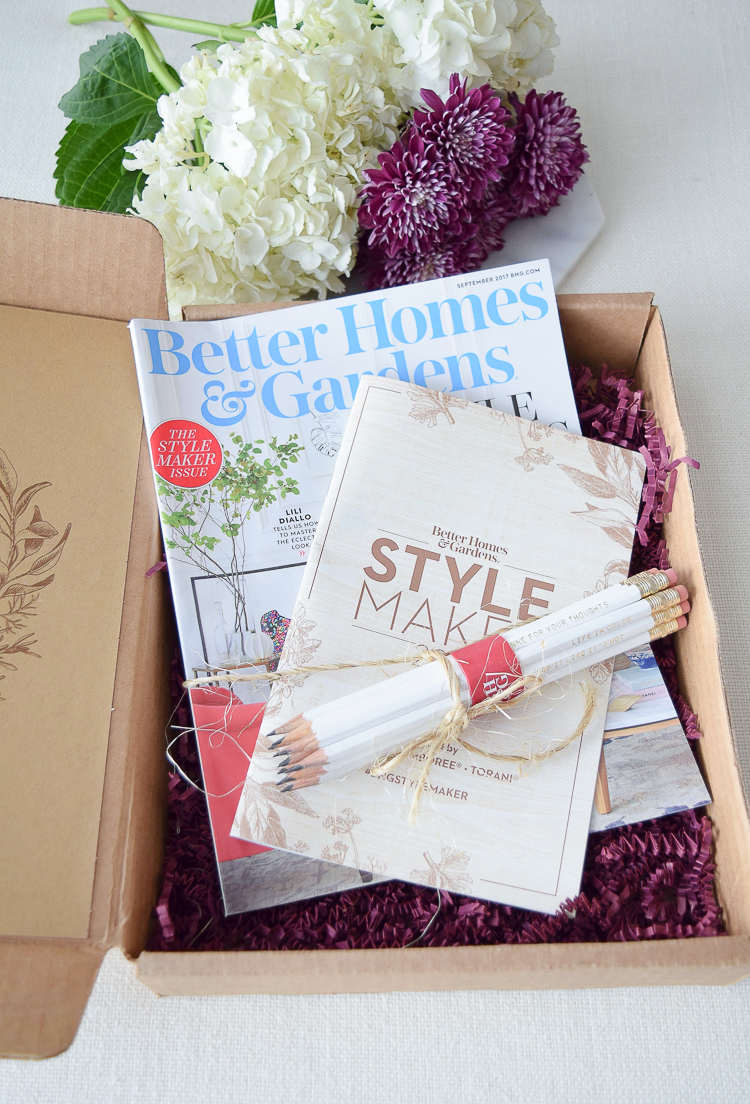 On top of learning a lot at the conference throughout the day, the first day was full of excitement as I was fortunate to meet several talented friends from Instagram and the design blogging world!  Below are just a few of the ladies I have admired over the past couple of years since I started my Instagram and blog.  It was almost surreal to see some of these crazy talented women I had the pleasure of meeting on this trip!
Super excited to meet Ibie of @ifalc!  Not only is Ibie a super talented designer and a smart, lovely lady (she's an Aero Space lawyer, y'all!), but she's also very funny and sweet!  It just doesn't get much better than that, friends and I had so much fun chatting with her!!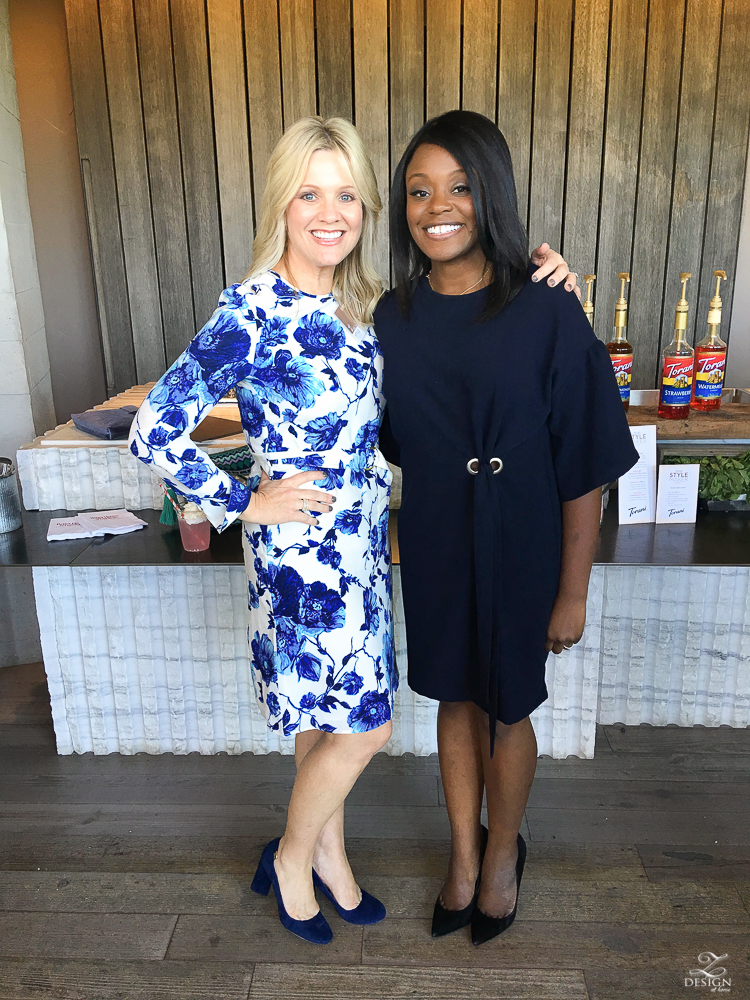 I also got to see my sweet friend Sarah of Life On Virgina Street!  I'm sure most of you know Sarah by now but I can't even begin to tell you what a sweetheart she is and how much I enjoy visiting with her at these conferences!!  And of course one of my besties, Erin of Sunny Side Up but more on Ering later…love that girl to the moon!!!:)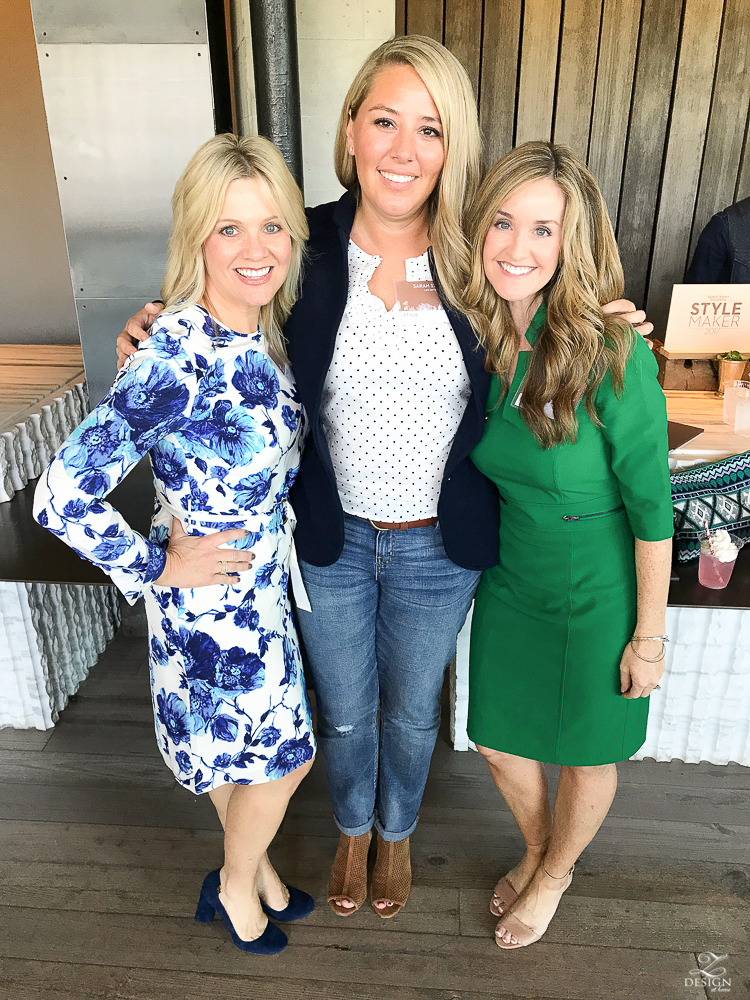 I love, love, love Jessica of Four Generations One Roof!!  Jessica has a wonderful blog where she shares design and family life with her fun group of four generations living under one roof!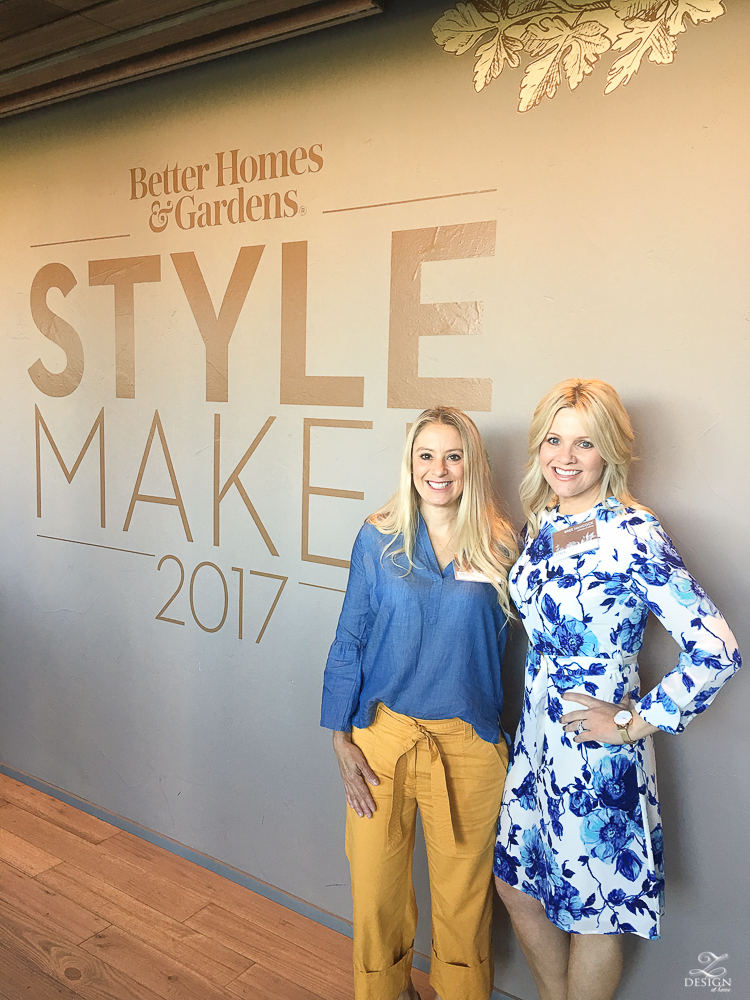 Another one of my besties (whom I also love to the moon), Jennifer of Decor Gold Designs and I got to meet Leslie of The Leslie Style which was awesome since we all used to host the #BrightWhiteWednesday hashtag together on Instagram.  Leslie and her cute family are currently renovating their forever home in Windsor, Ontario, Canada.  She is super talented and certainly one to watch if you aren't already!!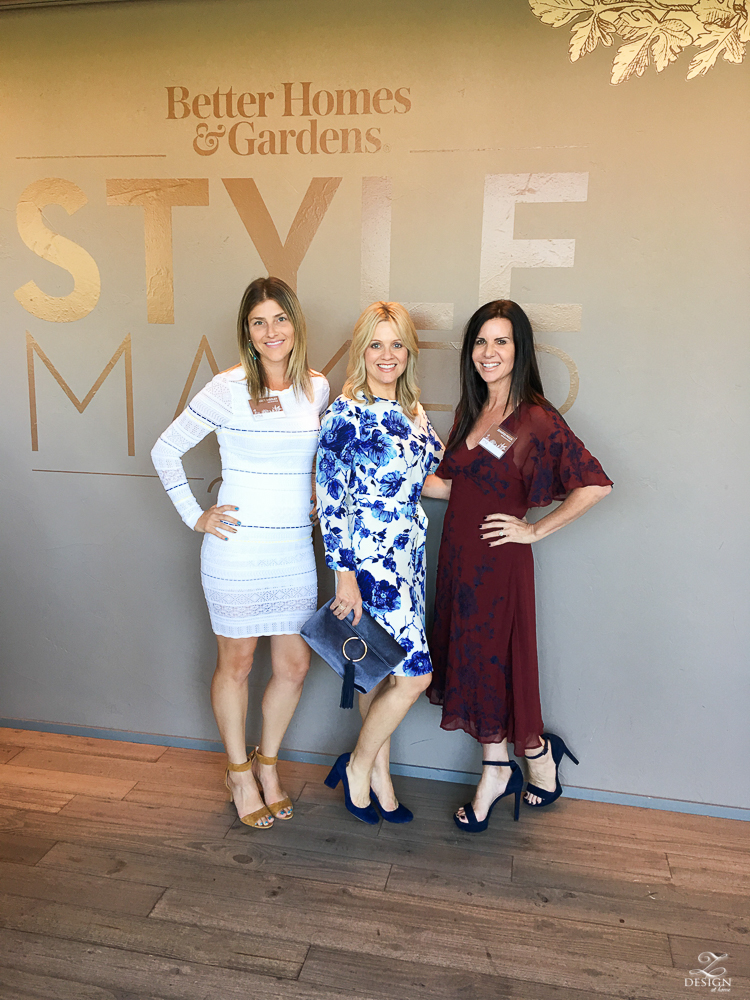 And last but not least was our group that really just loves to be stuck to each other like glue!  Honestly it would be so hard to attend these events without them around so I'm so happy we could all hang out and share ideas and time together while there!  Two of our dear friends (Randi & Shauna) couldn't make it this time but we hope they will be able to make it to the next event so that we can all be together again. Every single one of these girls are truly a blessing to me and I'm incredibly thankful to have each and every one of them in my life:)!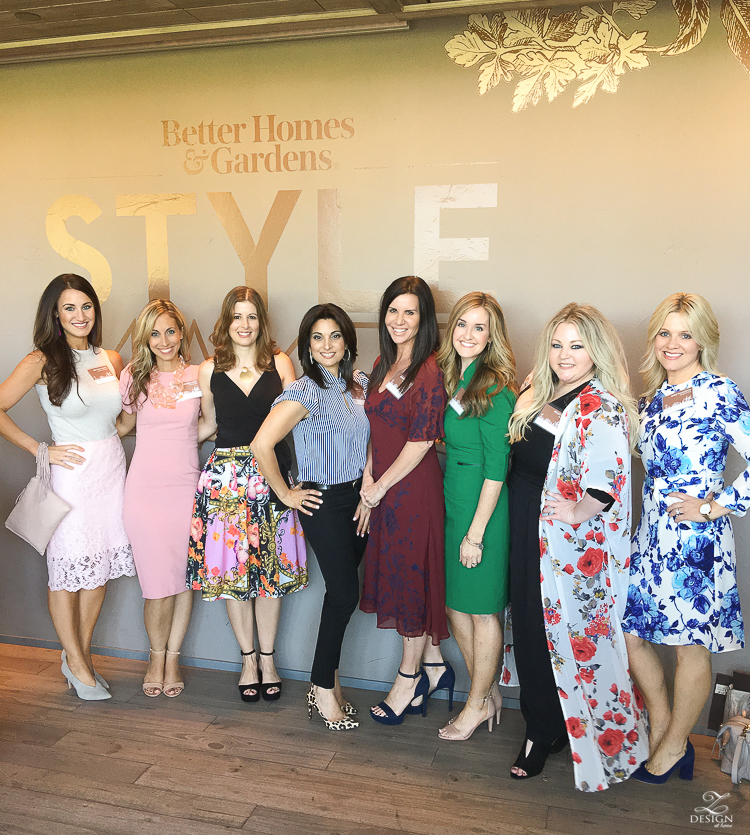 Addison's Wonderland | Haneen's Haven | Driven by Decor | Citrine Living | Decor Gold Designs | Sunny Side Up | Kelley Nan
My dress and blue suede shoes for the daytime event were a definite splurge (even on sale) but so worth it for this possibly once in a lifetime special occasion!  They are both classic pieces and I feel like I will be able to wear them for many years to come and both work regardless of season.  I got a lot of compliments on both but everyone really loved my slate blue tassel clutch!  I received soooo many compliments on it and it comes in 4 colors and has a beautiful gold chain for the strap.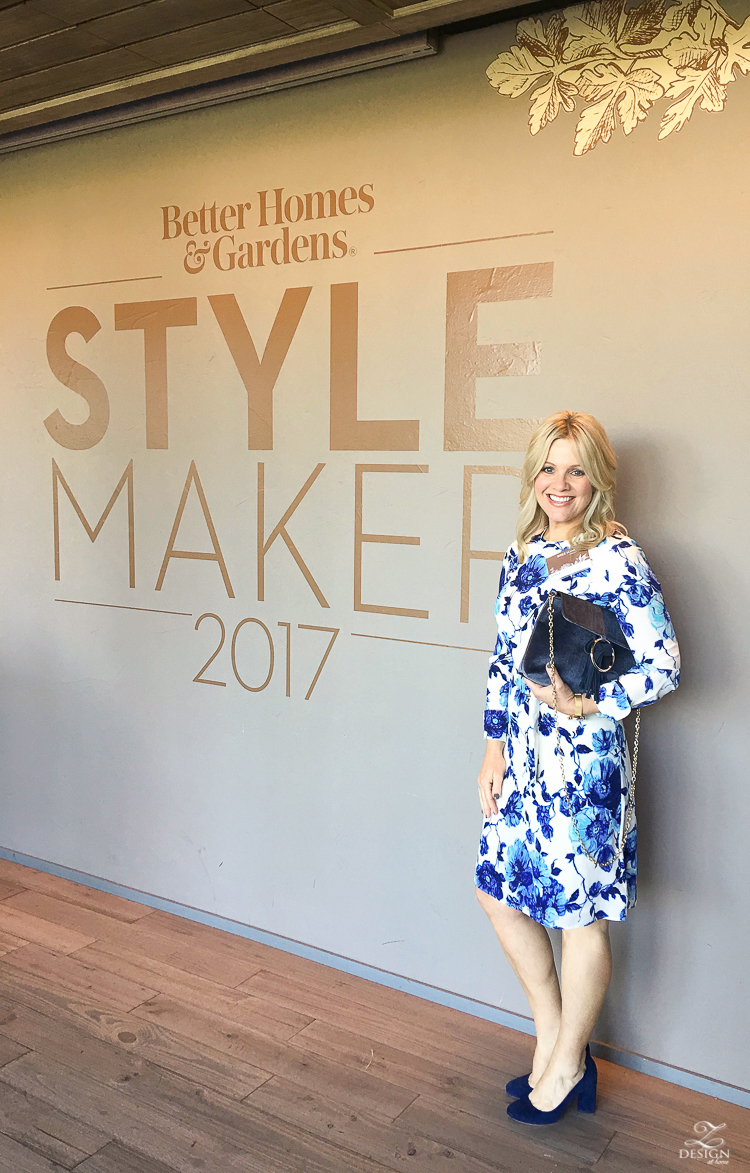 That evening I also got to hang out with Julia of Cuckoo 4 Design for a bit and grab a photo with her.  Julia and I have done a few blog hops together lately and she is such a sweetheart!  It was so great getting to meet her as well and she's another fun one to watch if you aren't already!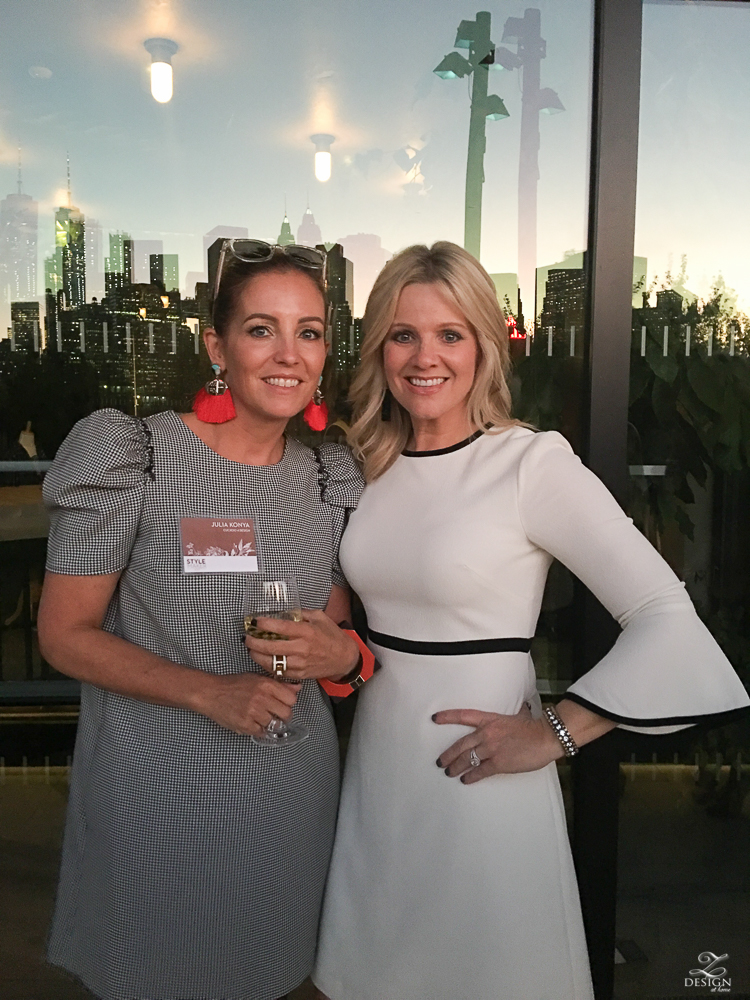 I also had the pleasure of meeting and chatting with the Editor-in-Chief, Stephen Orr of the Better Homes & Gardens brand.  Probably one of those pinch me moments that I didn't even realize at the time!!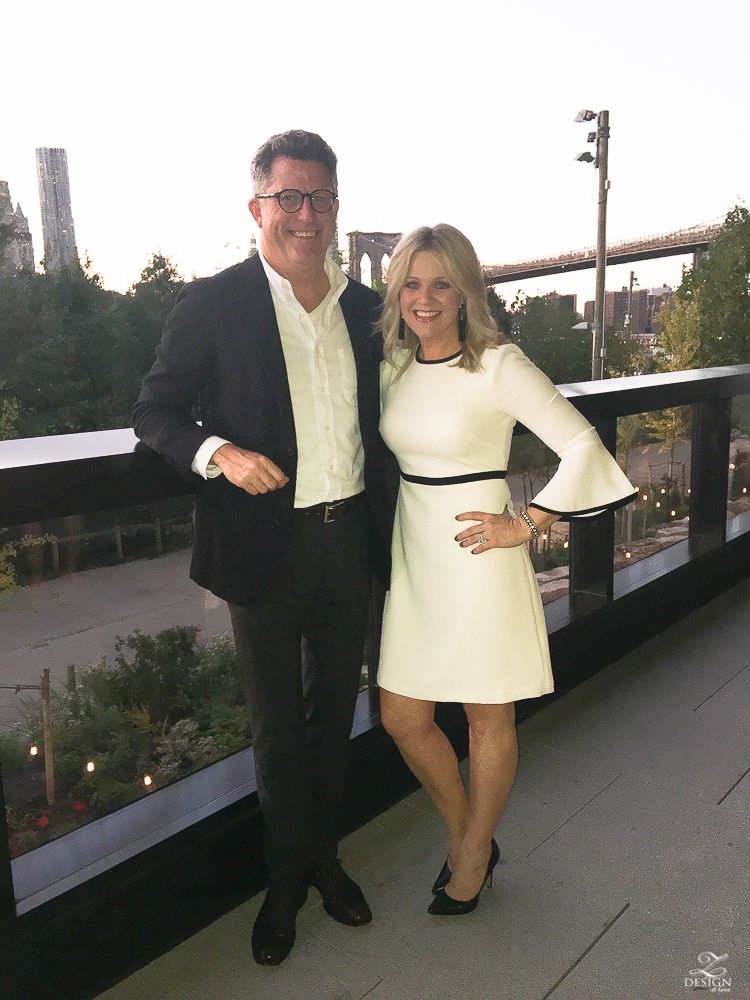 This is one of my favorite pictures from the entire event with my roomies, Erin of Sunny Side Up (middle) and Kris of Driven by Decor (right).  I love how Kris and I wore black and white (totally not planned!) and Erin added a cute pop of color to our neutral game – love these girls so much!!!  My dress was super cute and comfy and also comes in navy blue with black trim.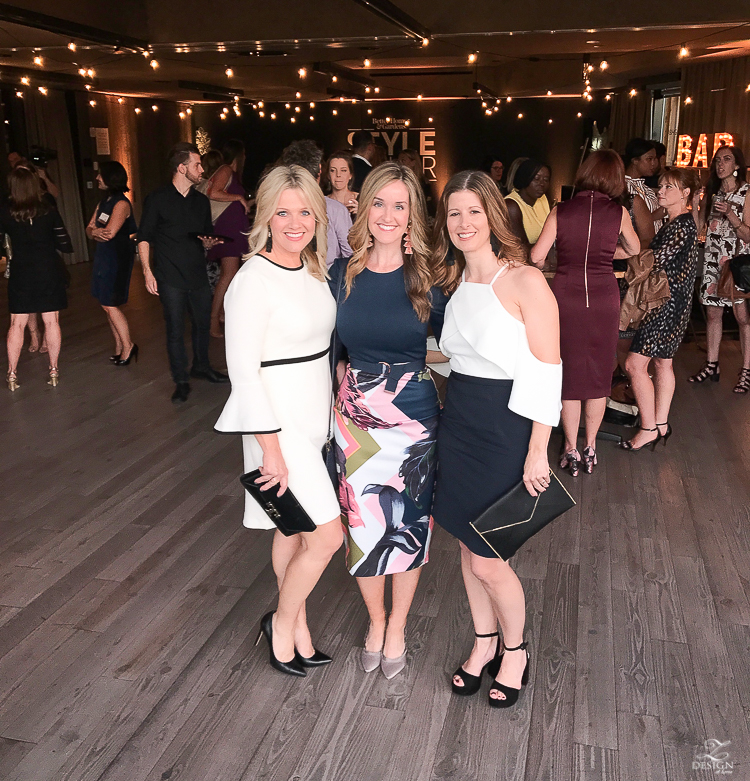 By the end of the evening we went up to the roof top bar to grab this photo and to Skype with family to show them the beautiful New York skyline.  We also Skyped with our dear friend, Randi of Randi Garrett Design…that was so much fun and it was so good to see her and to share this amazing view with her!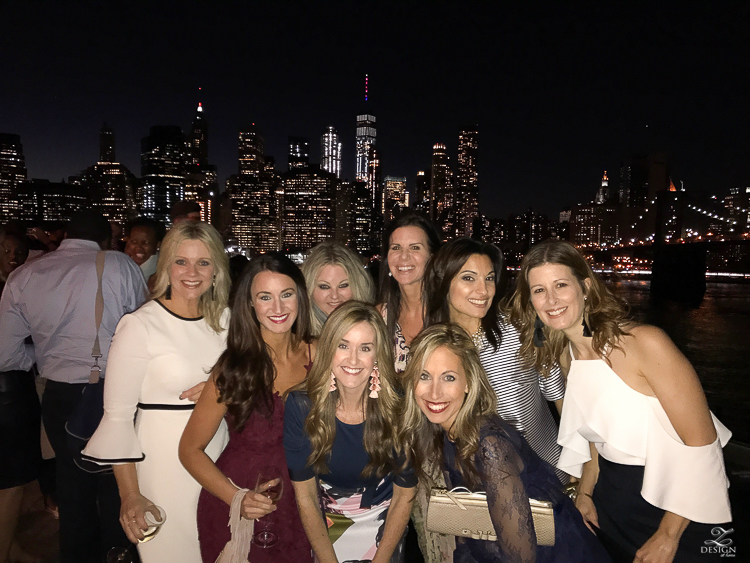 This was the view across from our hotel where the conference was!  The Brooklyn Bridge is to the right of this photo and it was truly magical to be able to stand there and take it all in!  The venue for this event was at 1 Hotel Brooklyn Bridge and I can just about promise you that if/when I go back to New York I'll stay there again.  It was amazing but sadly I was so busy I didn't get any decent photos that weren't too dark or grainy to share.  You can view it here though if you'd like to take a look around…highly recommend it if you are visiting the area!!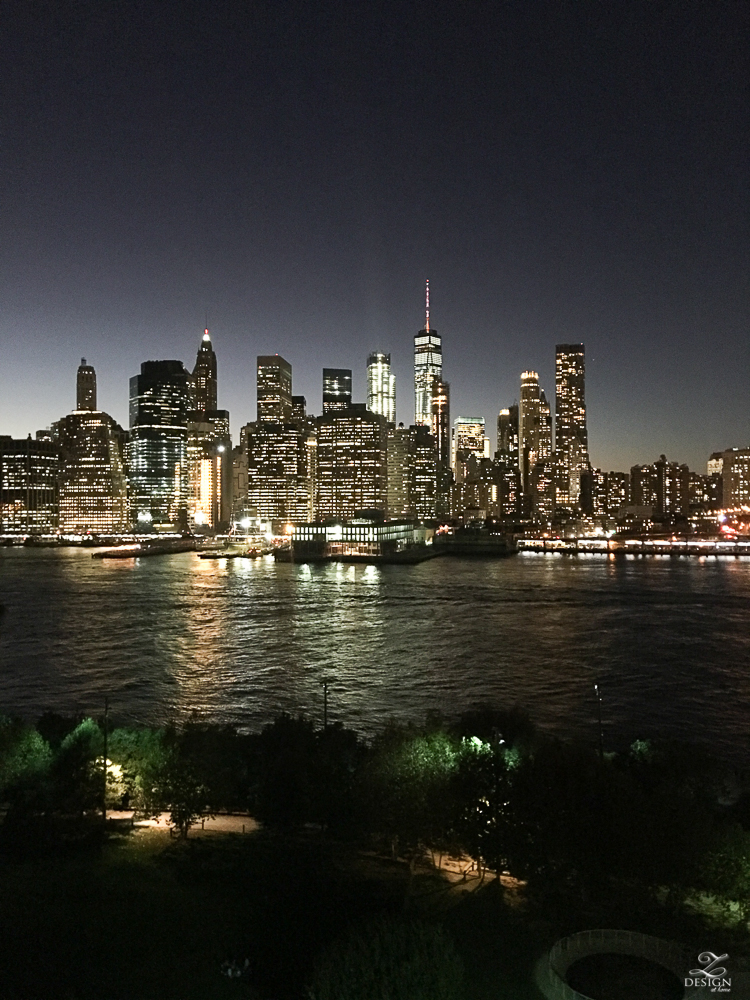 Another thing I never slowed down long enough to do was to get photos of some of my other outfits while wearing them.  I did manage to photograph them flat though so thought I'd share!
I wore this outfit to travel in to New York since I knew we'd probably hang out for a bit for heading out to dinner.  Love this poof sleeve white poplin top and these zipper cargos are everything…they are so stretchy and comfortable but don't sag or fall down on you after a lot of wear (and they are on sale right now)!!  Every single time I wear them I get so many compliments.  I have them in all 3 colors and wear them on repeat!  And yes, I ran through the airport in these perforated booties if you can believe it?!  They are crazy comfortable and I have them in this color and in black.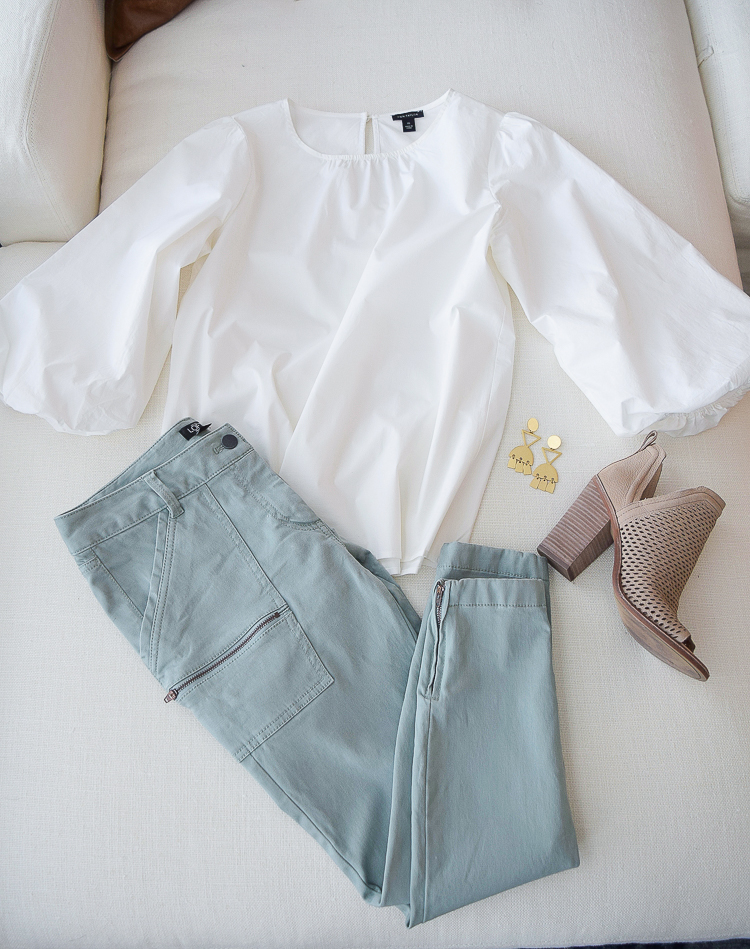 The first night out I wore this navy off the shoulder top and my AG jeans that I picked up during the Nordstrom Anniversary sale this year.  Love this top and the statement earrings I wore with them.  Both are great for date night or any other fun occasion you might have, or even work!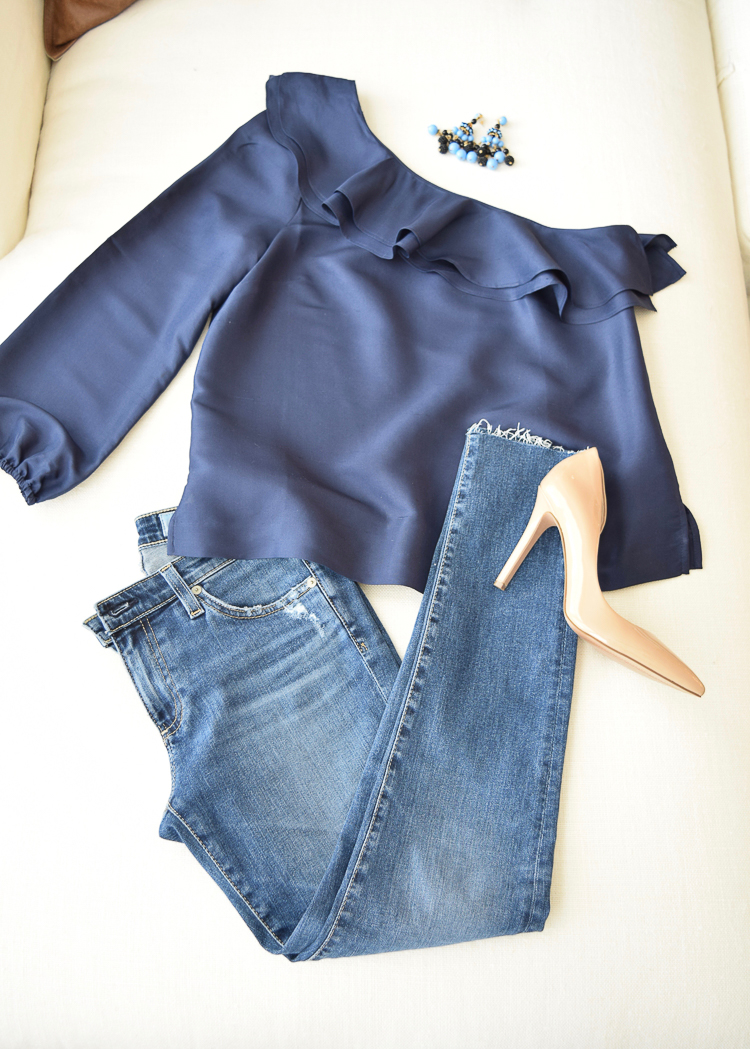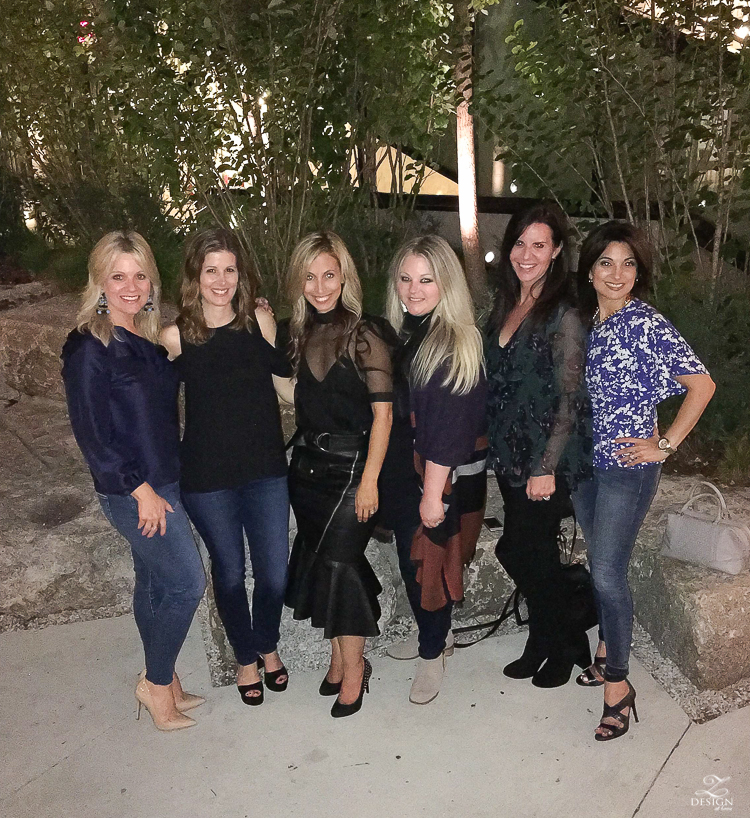 Me | Driven by Decor | Haneen's Haven | Kelley Nan | Decor Gold Designs | Citrine Living
I brought this leather jacket to wear just in case it turned out to be cool enough to wear it.  Unfortunately it wasn't but I can't wait to wear it soon as it starts to cool off here.  It's buttery soft and is the perfect leather jacket to wear with jeans if you are looking for something in the brown tones.  It also comes in black and is on sale right now for 20% off plus free shipping…with the sale it's a great price for a very nice leather jacket!!!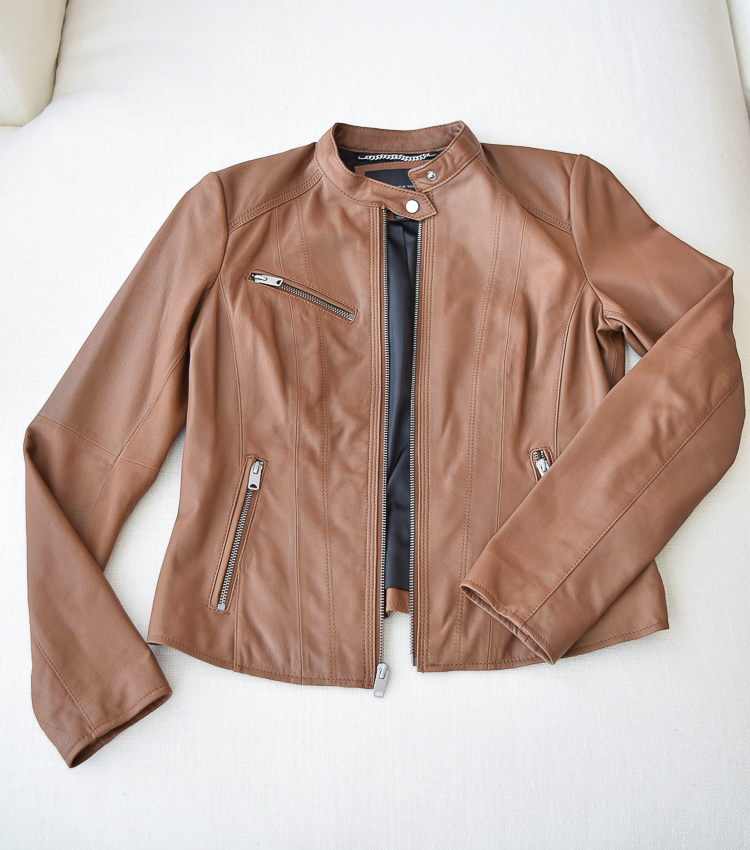 I ended up not wearing this to the daytime event because I wore the floral dress in stead but this pleated tulle midi skirt is sooo adorable and looks amazing with these velvet blush heels.  The gray tassel clutch is no longer available but HERE is a super cute alternative that is similar.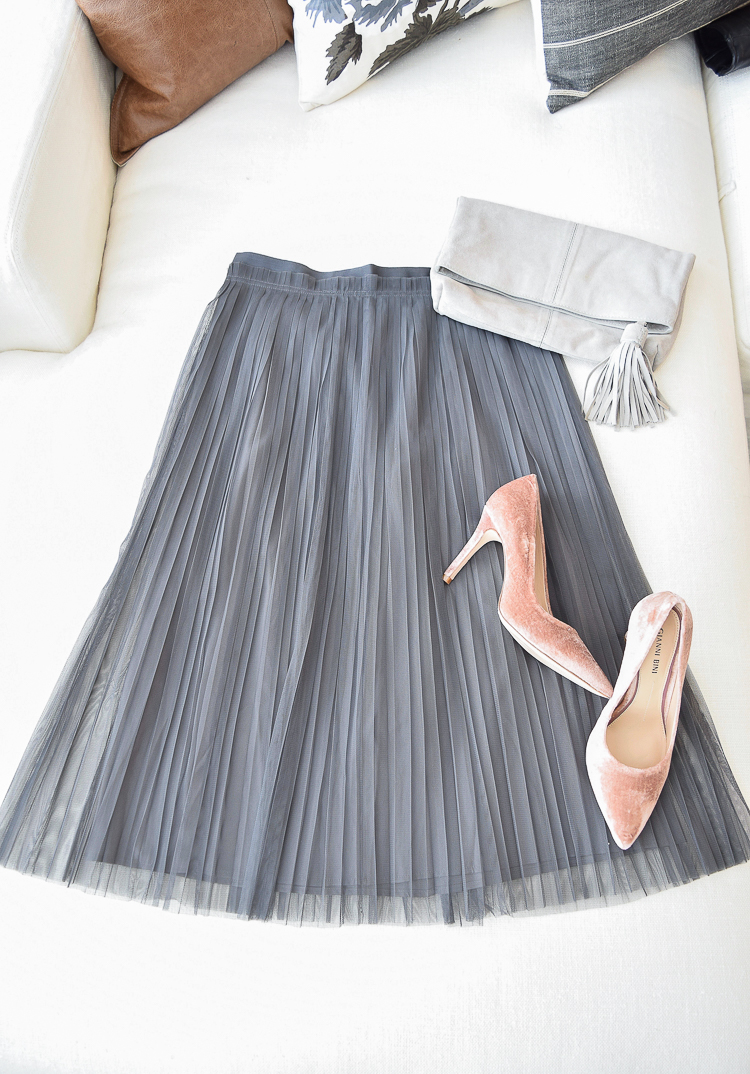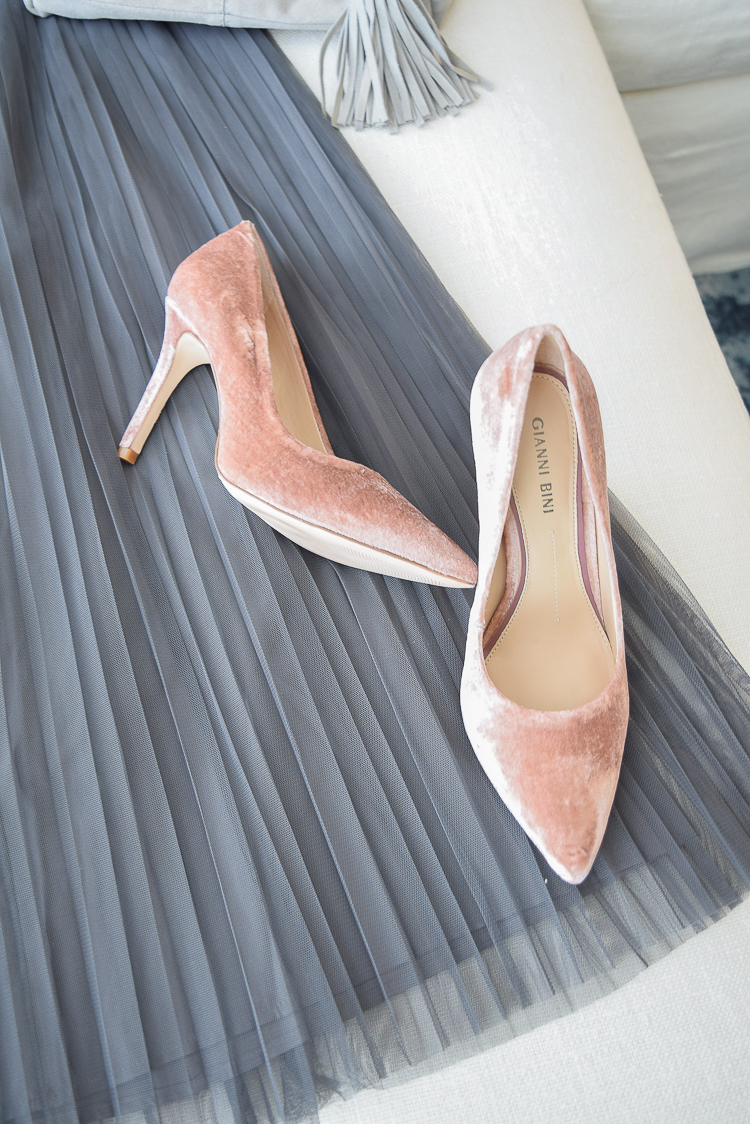 Also recently picked up this black faux leather jacket for fall.  When I purchased it, it looked so amazing I didn't even realize it was faux until I went to link it for this post.  The fit is so flattering and it also comes in blush and is under $200.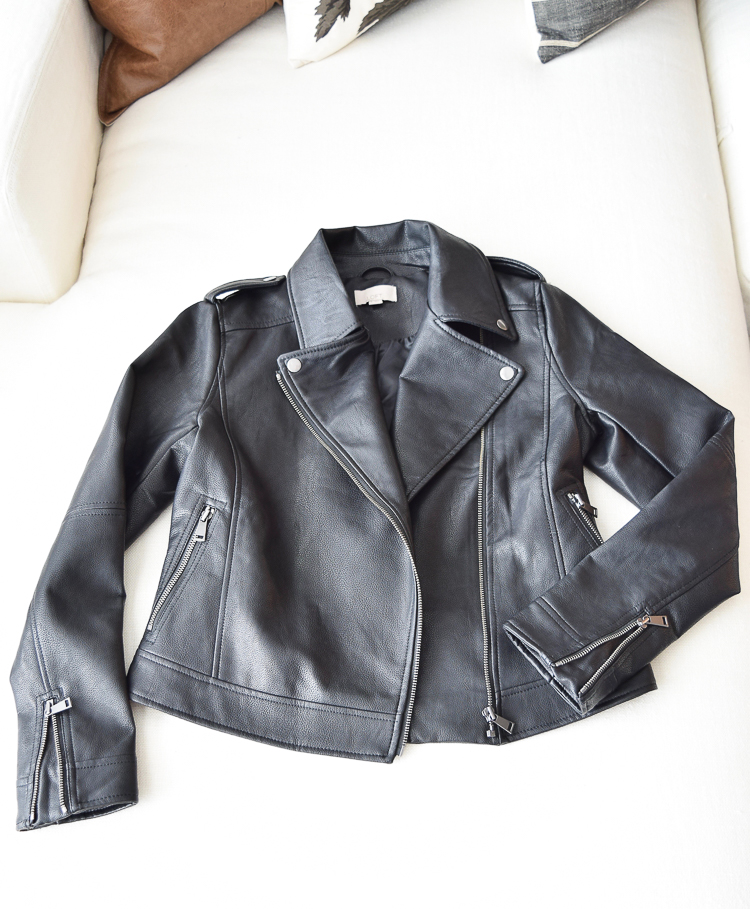 Here is a closer look at some of the accessories I took.  I can't express how cute these black and blue statement earrings are but they also come in cream and gold.  And, my absolute favorite earrings are these gold chandelier type earrings and I wear them on repeat.  they are so cute and flattering on and can take any casual outfit to the next level.  I also love this watch with the petite band but still having a larger face…one of those items I picked up during the anniversary sale (that wasn't on sale;).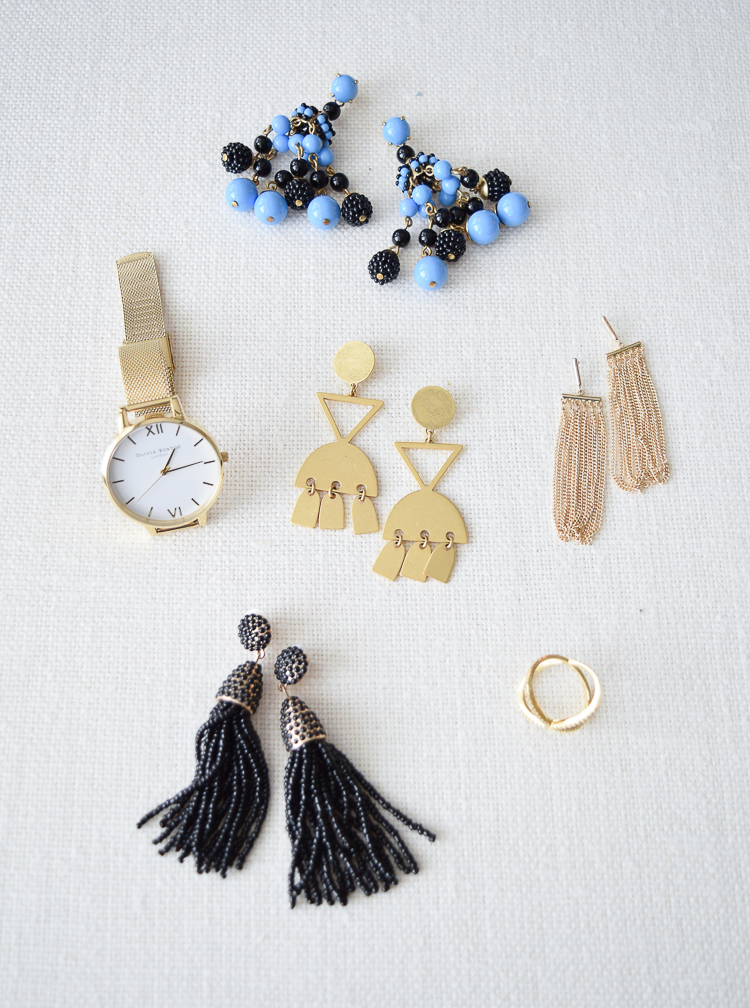 We had a PJ night after the evening event which is always so much fun!  In stead of going out our group of girls decided to stay in, get room service and chat the night away about all things blogging.  I guess we got so loud that the hotel staff had to stop by our room to tell us to keep it down, lol!  Also, I always travel with these super comfy Pj's.  I have them in gray and black and they are the absolute softest and most comfortable PJ's I've ever owned!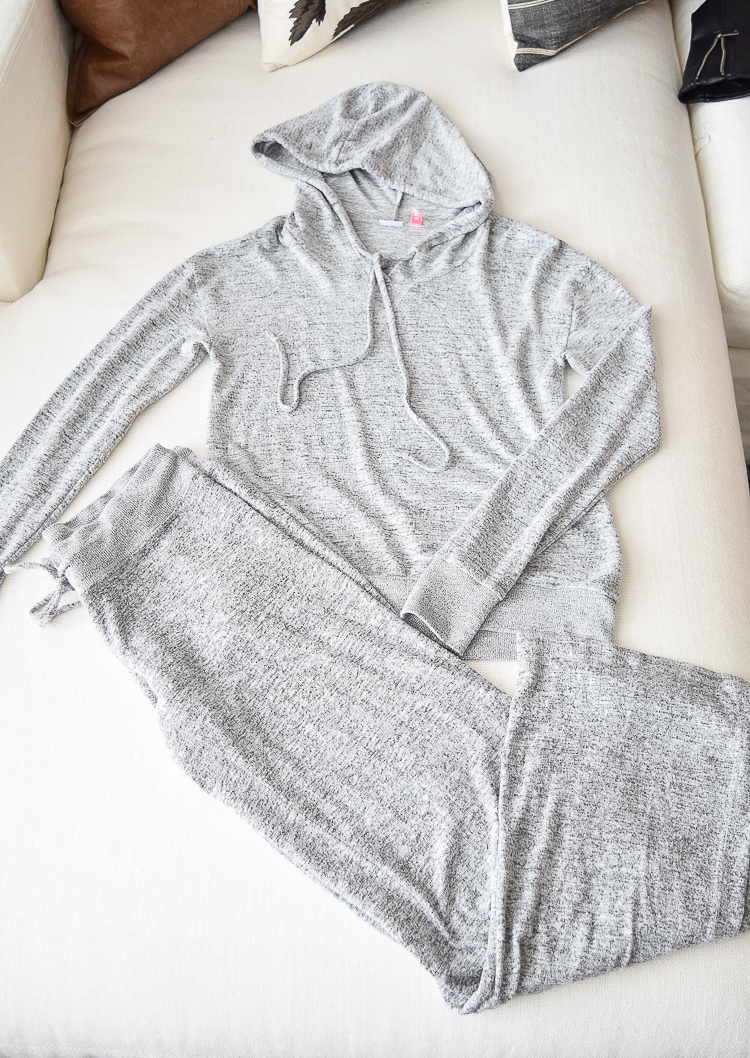 On the plane ride home I wanted to be comfortable and warm so I wore this Rails plaid shirt.  If you have never worn a Rails shirt you are in for a real treat.  The quality is so wonderful and the fabric is incredibly soft!  My husband kept complimenting me when he picked me up from the airport and said I looked huggable in it:).  I wore it with my favorite comfortable frayed hem jeans and comfy black sneakers (that are on sale right now for under $50 with free shipping).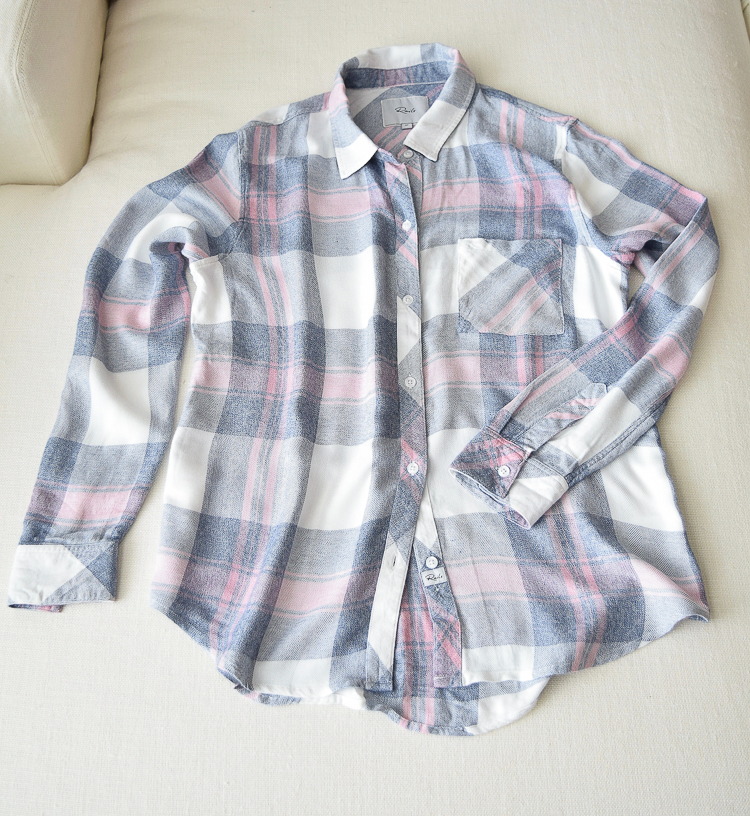 Ok, now I'm exhausted again just thinking about this whirlwind trip to New York for the BHG Style Maker Event!  I had the best time with my girls, learned a lot about BHG and hope to get to go back next year!
Thanks for stopping in today and don't forget to sign up for my news letter here to stay up to date with our most recent posts!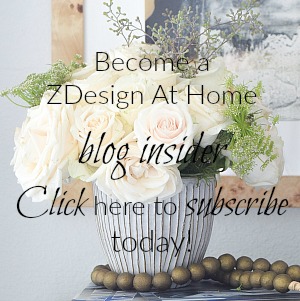 Tops & Dresses

Pants & skirt

PJ's & Jackets

Shoes

Accessories

Handbags