Updated Dining Room Plans
Since we moved into our rental about a year and a half ago I have pretty much lived with what we already had in the dining room with the exception of switching around the easy things like art, mirrors, and rugs.  However (and since we are going to be here now much longer than expected), I have been itching to make some updates to this space that I know will transition easily over to the new house so today I'll be sharing with you my updated dining room plans with you!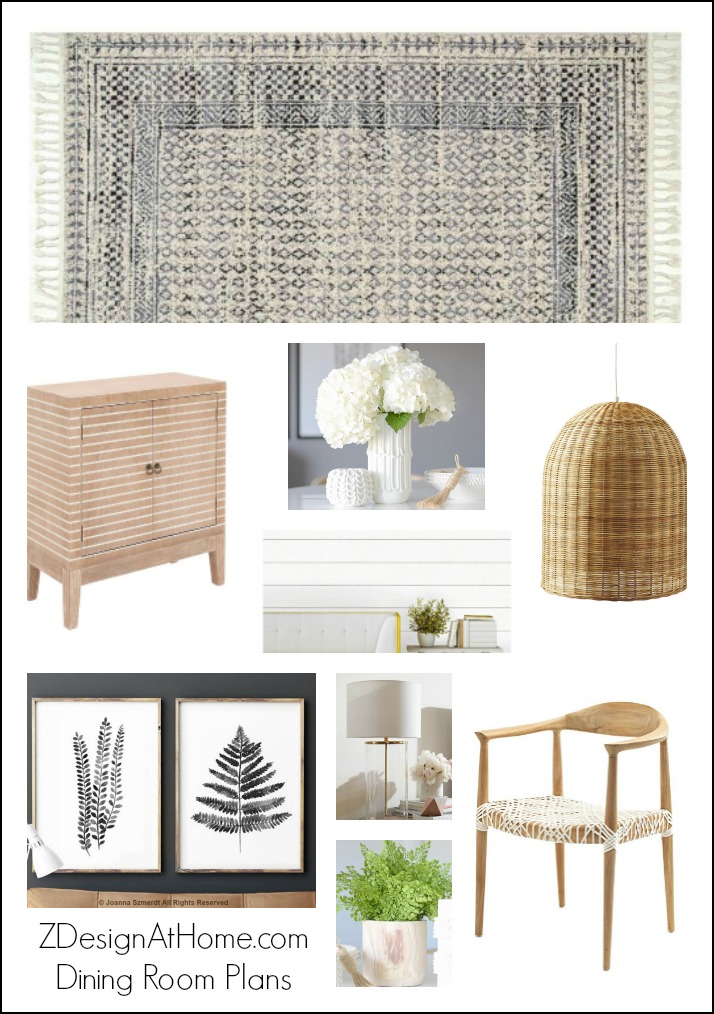 These updates aren't too major in scale because well, we'll be moving in a little over a year (goodness I hope!) so the new items I've chosen either have to be super affordable and therefore can be something that may or may not transition over to the new house or, something that will transition easily without a doubt.  And I have both in my plans!
The table will stay for sure because I still love it and we'll more than likely use it in the game room in our new home anyway.  If you haven't see it yet, here it is.  It's such a classic, modern piece that I don't think I'll ever get rid of it because I'll always be able to use it somewhere.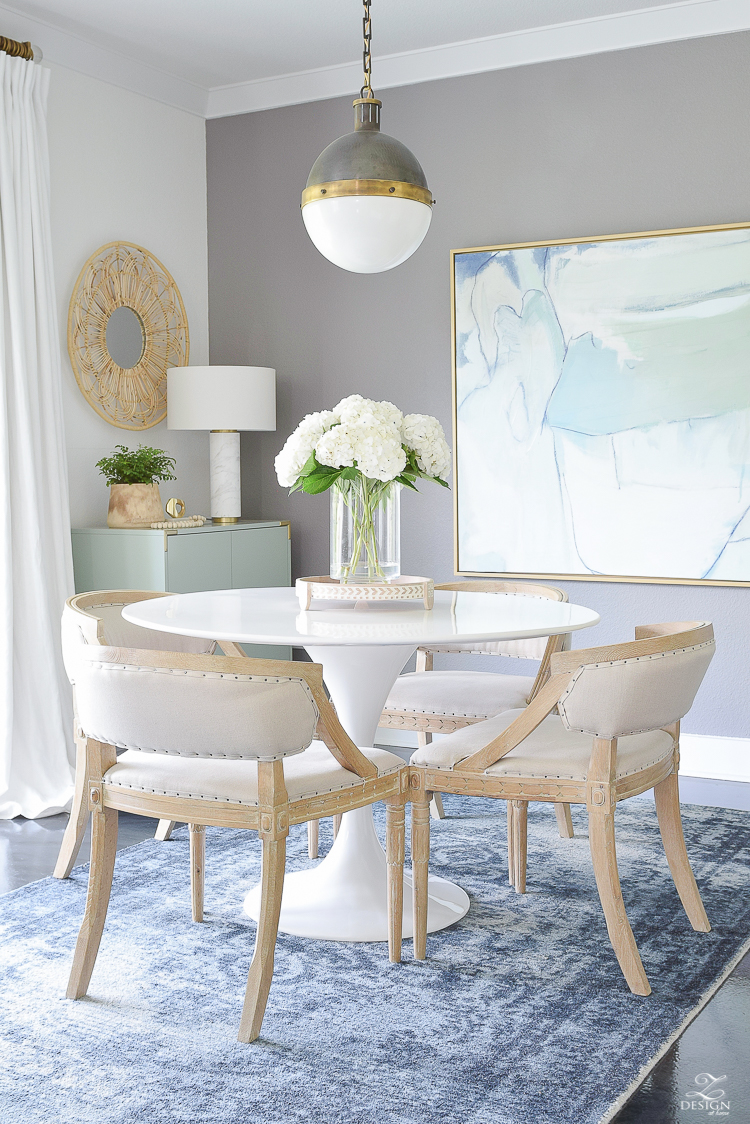 So the items that are on my list to replace in my dining room plans are as follows:
I love the rug that I currently have in here but it blends right into the floor and I'd like to have something in here that brightens the space up and contrasts with the floor a bit until we move.  This is the rug I've chosen…it has a bit of gray, black and a muted blue against a creamy white background and I love it, especially love the fun tassels.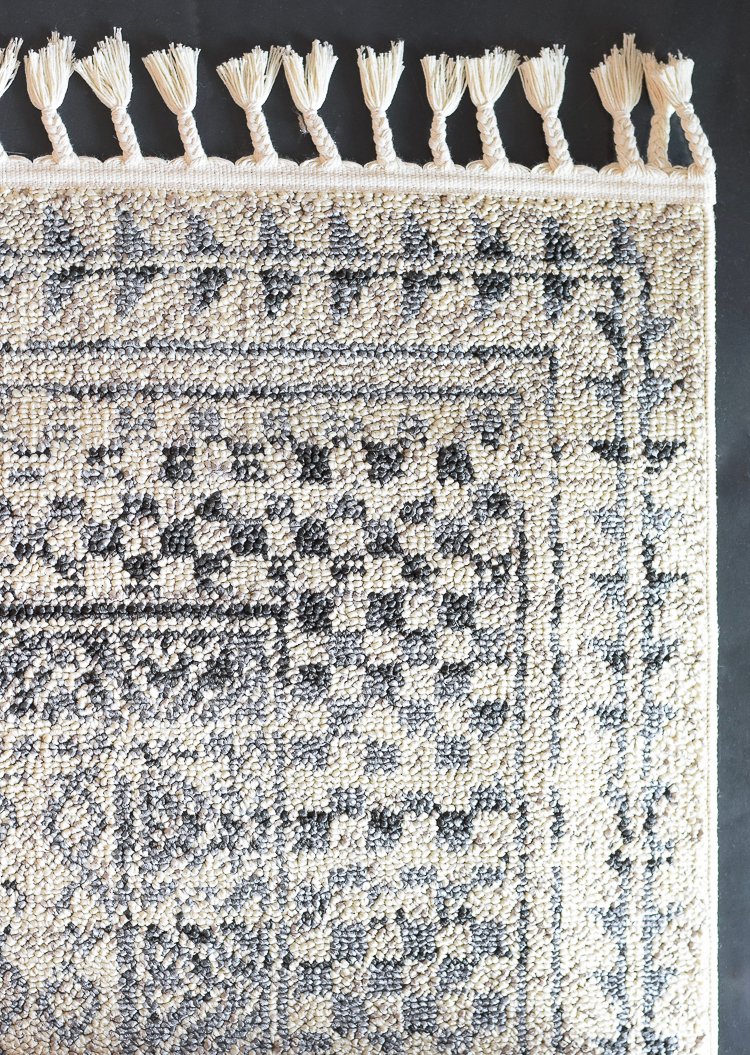 Here is a full view of it…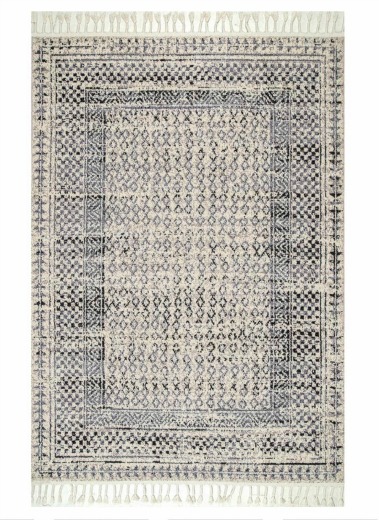 I know, everyone seems to love my current chairs and I do too but they will find a place in our new home…more than likely in my office (at least two of them) and I have something fresh and new planned to take their place for now.  It's just time for a change, that's all!  And this new chair will transition nicely over to our game room in the new house!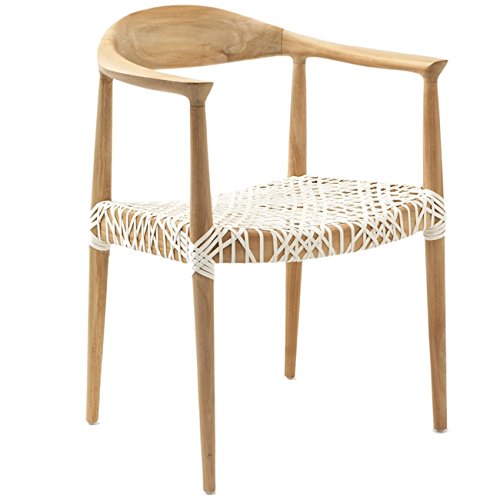 The new bar cabinet already arrived and I love it.  I love the old one too and again, it will find a place in the new house.  More than likely in our gym to store towels, water bottles, etc.  This is the new cabinet below.  It has the same amount of storage, etc., as the old one but will help to give this corner of the dining room a fresh, new look.  This is one of the super affordable pieces in my design that I'm smitten with!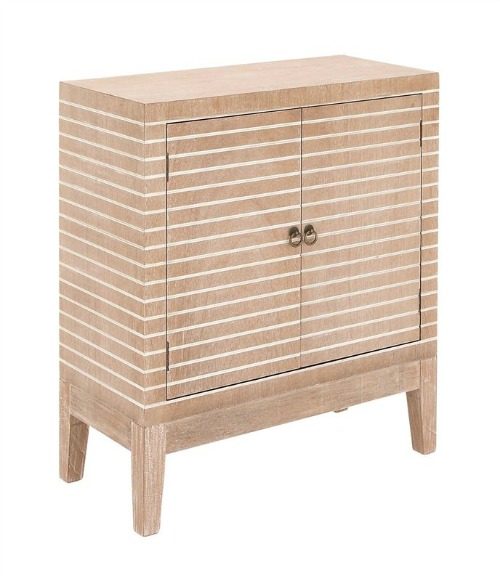 This is what that corner looked like before with the previous bar cabinet…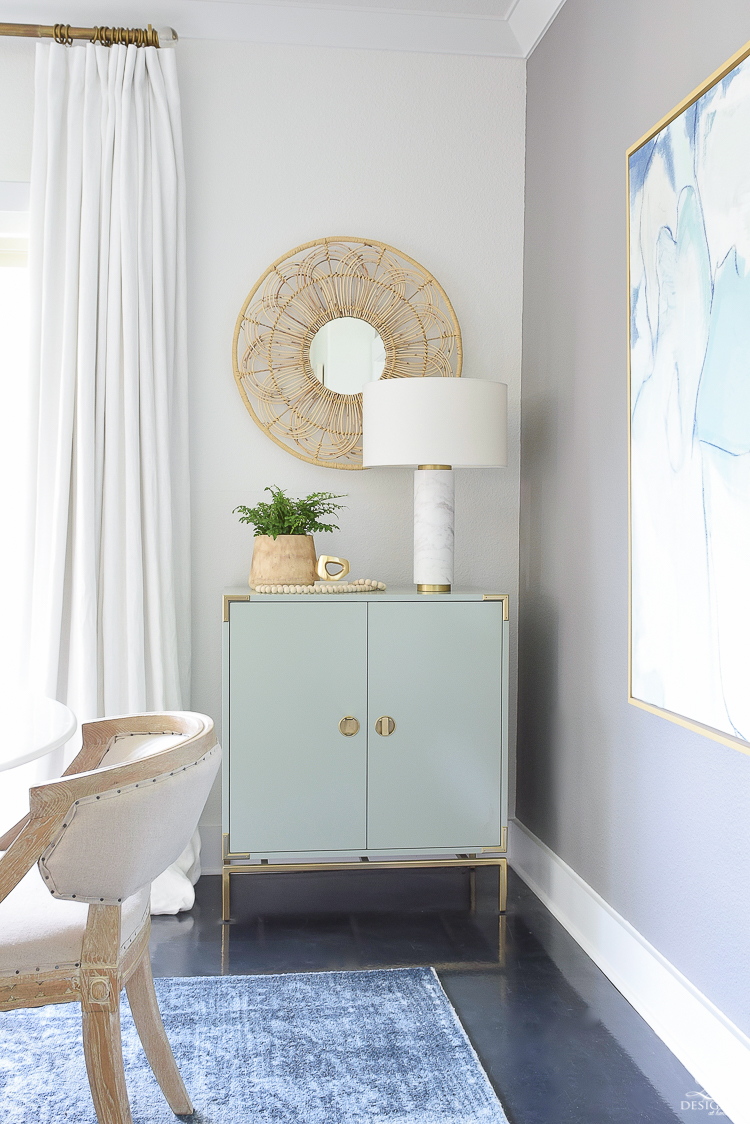 I have already hung the new art prints and used it in my 2018 Christmas tour but they are going to look different since I have plans to change the wall behind the art.  Here are the new art prints…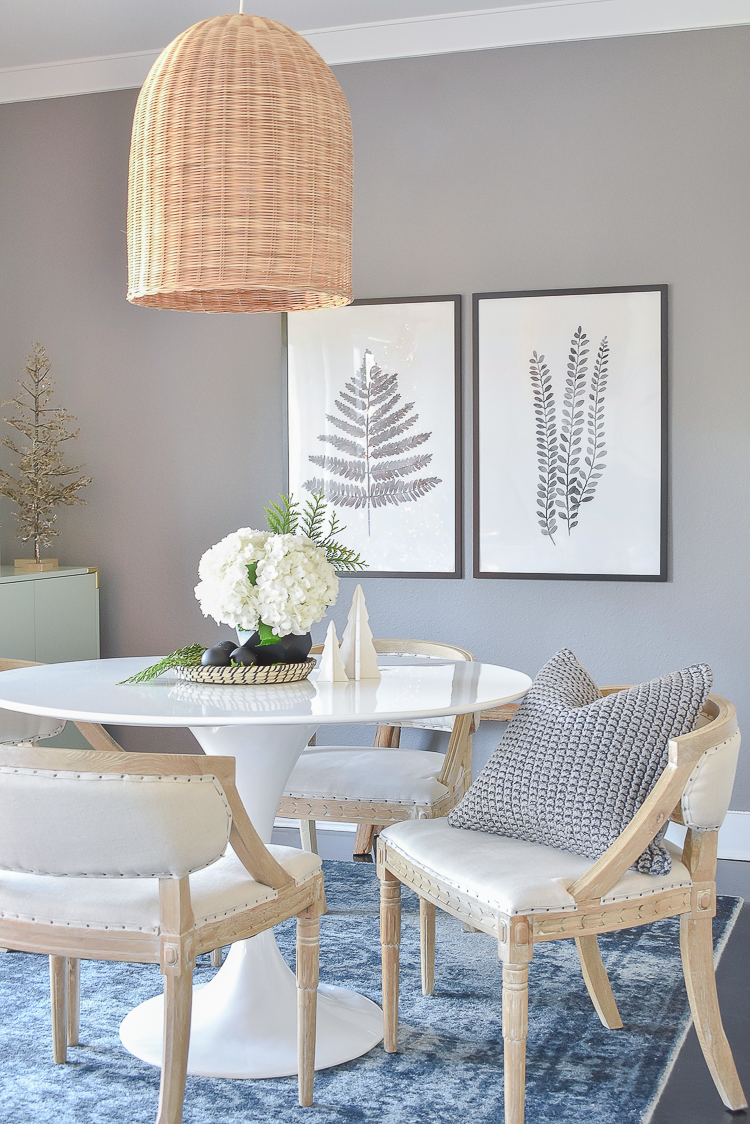 In the previous photo you can also see the basket pendant I'll be using in here this time around.  You've probably seen it before elsewhere but it was the perfect size and style for this space and will take on a whole new look once I take care of the accent wall behind it.  It's super affordable too.
Speaking of those plans for that accent wall, I found some white peel and stick shiplap wallpaper which just arrived and now that I've seen it I'm on the fence about it.  I actually like it a lot but it has more texture than I thought it was going to so we'll see.  I may just end up painting the wall white like the rest of the apartment but it's really nice if you are like me and can't do actual shiplap, or if you're looking for a much less expensive alternative to shiplap but still want the look of shiplap.  I taped it to the wall to give you a visual…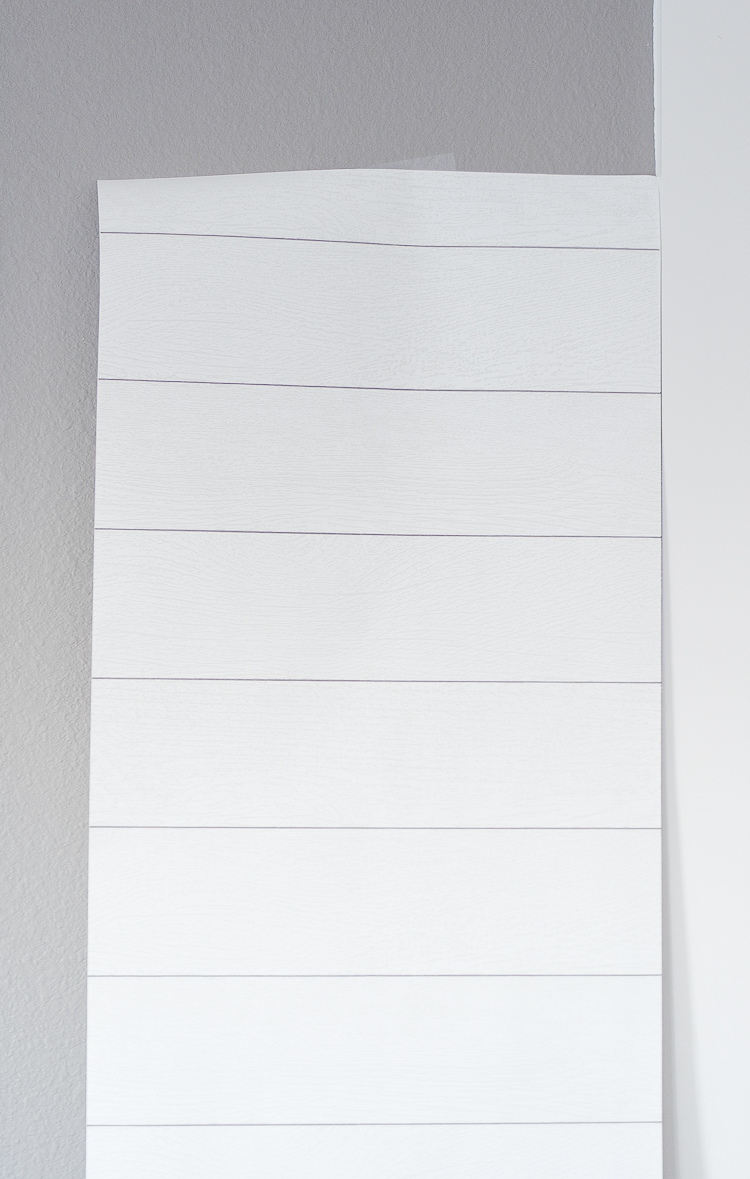 But here it is on the retailers website…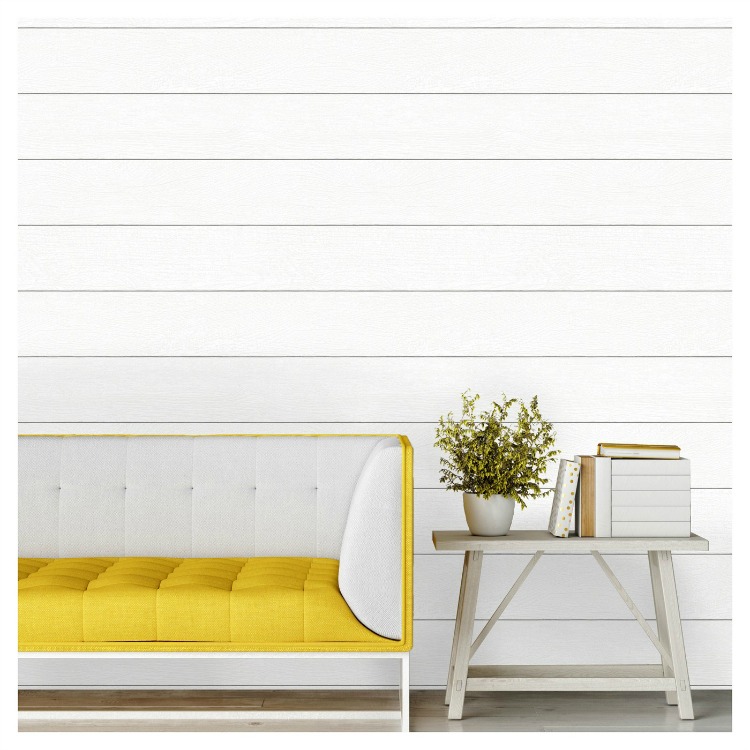 Everything else in the space will be movable objects but I did find some beautiful new accessories that I'm smitten with and will use them in my winter tour coming up very soon!  Can't get enough of these white vases (here & here)…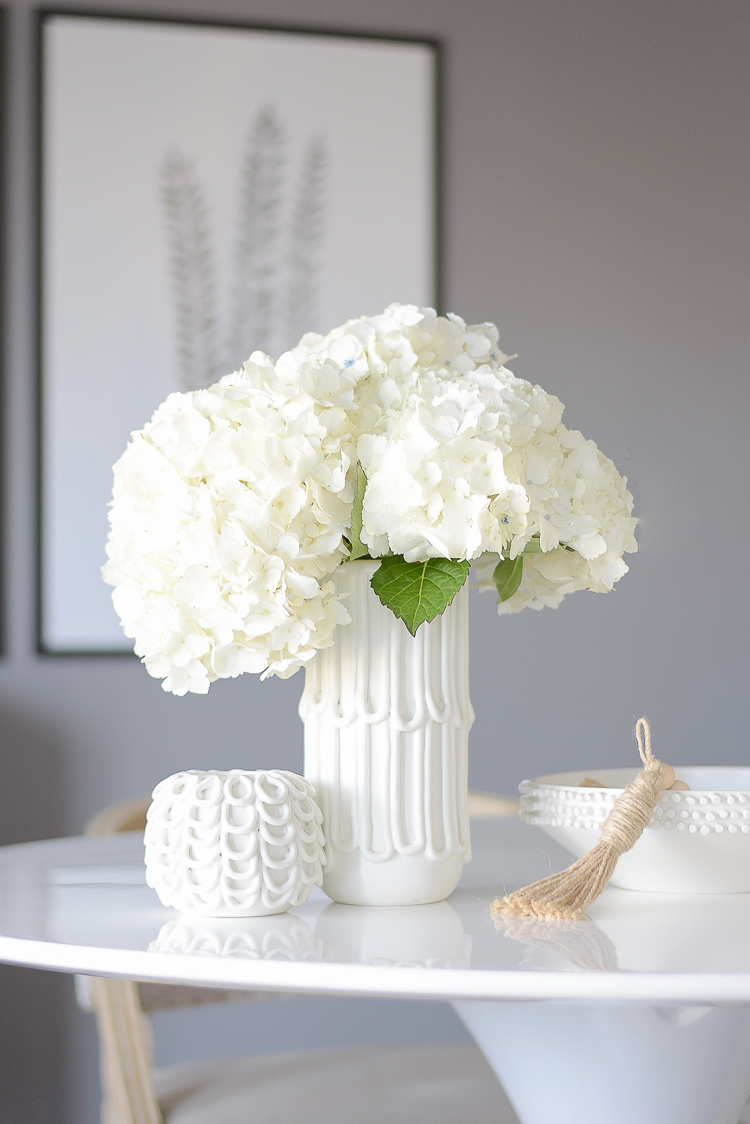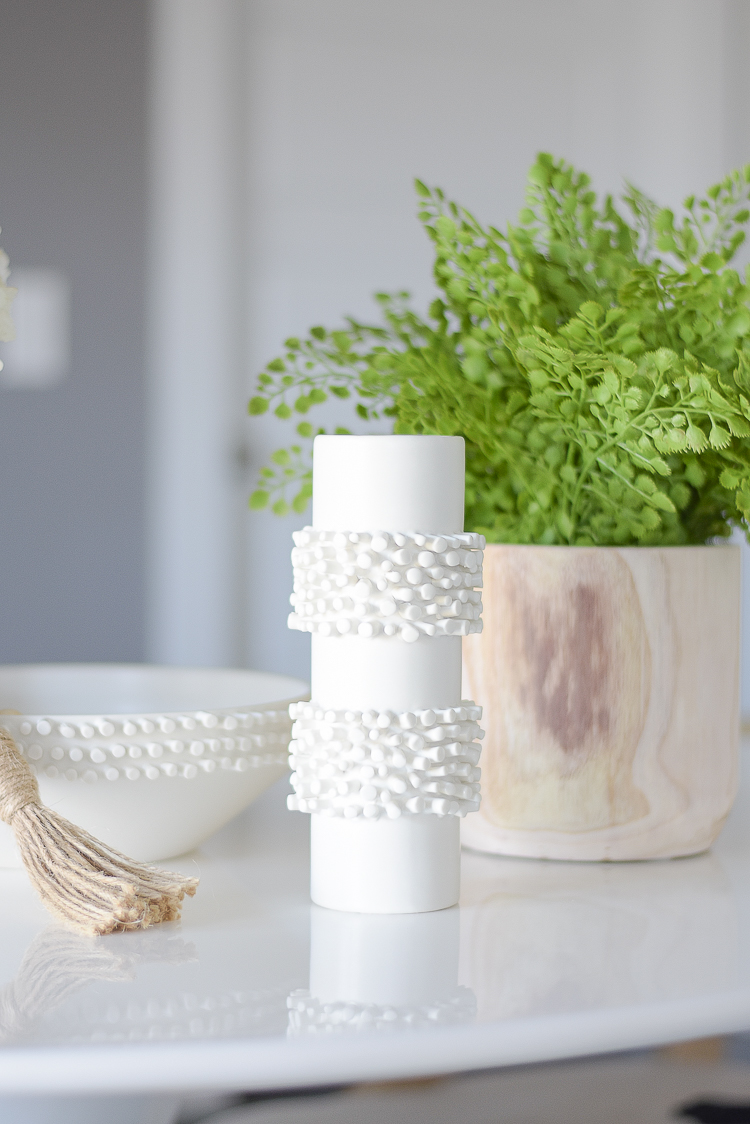 This is probably one of the most realistic potted faux ferns I've seen and I love the wooden pot it's in!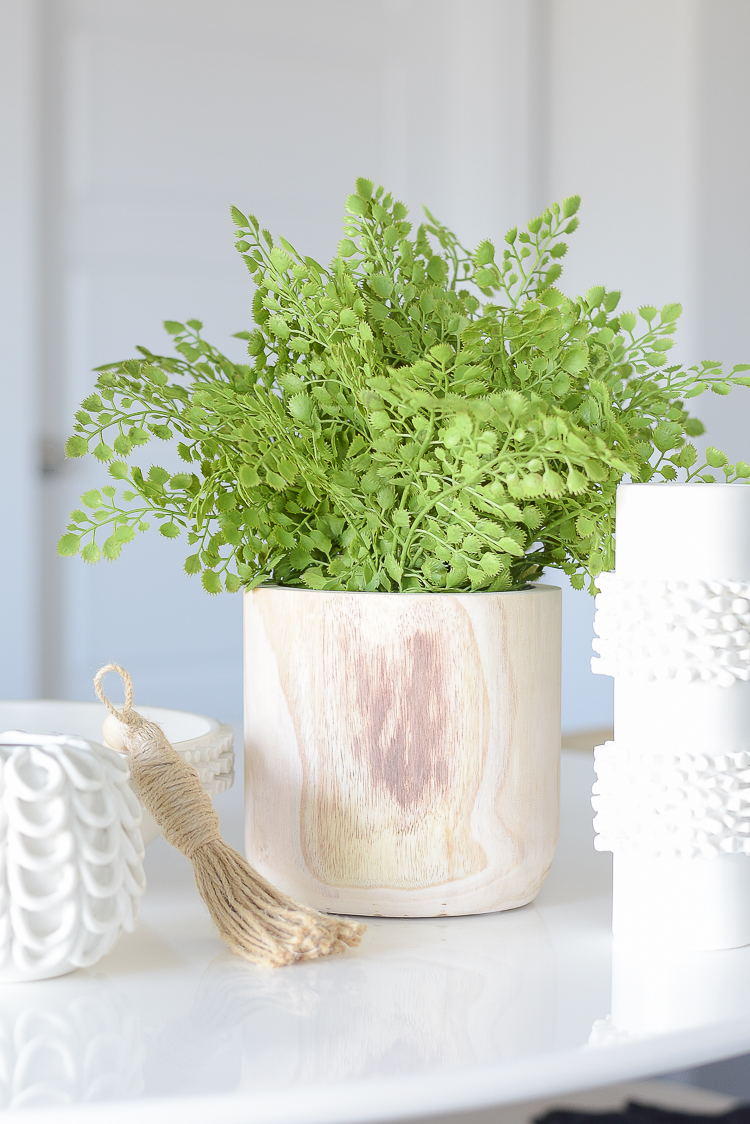 I also ordered this lamp to go on top of the bar cabinet but I'm not 100% certain it will end up in there.  It might end up in the living room but we'll see.  It's currently 25% off + free shipping if you love it just as much as I do!  Such an elegant piece that will never go out of style.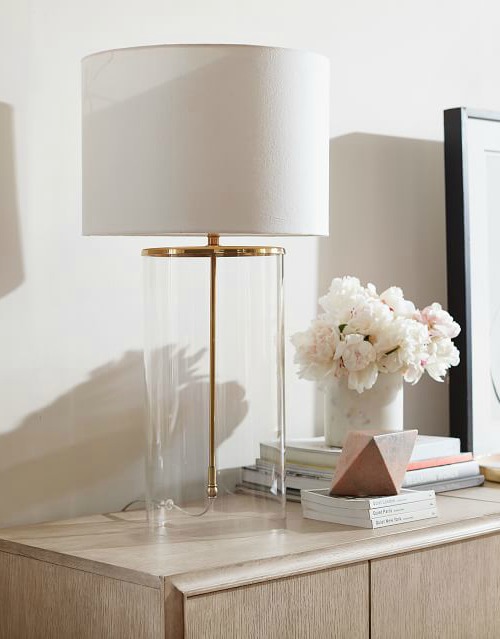 So that's it for now!  As soon as I get everything pulled together and figure out what I'm going to do with the gray accent wall, I'll let you know!  I can't wait to reveal the new space soon and thank you for stopping by!
Please consider subscribing to the blog for weekly updates if you haven't already!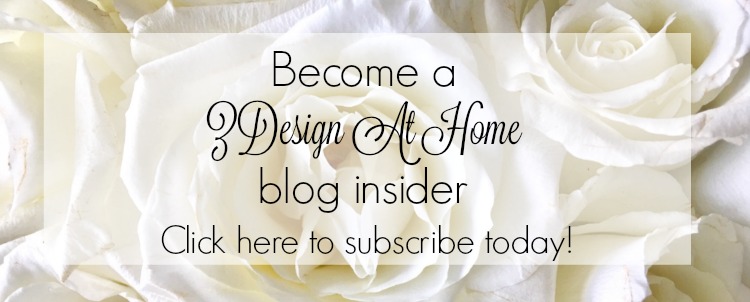 Please also follow along on the following social media platforms if you aren't already as well…
Pinterest | Instagram | Facebook | Facebook