Layered, Neutral Fall Living Room Tour
Happy Fall!  Welcome to my Layered, Neutral Fall Living Room Tour!  This will be one of my final blog post tours in our rental before we move into our new home (see the latest update on that HERE) so I'm super excited to have you stop in to check things out.  I'll be sharing a few tips along the way so please sit back and enjoy the change of the season this year in our home!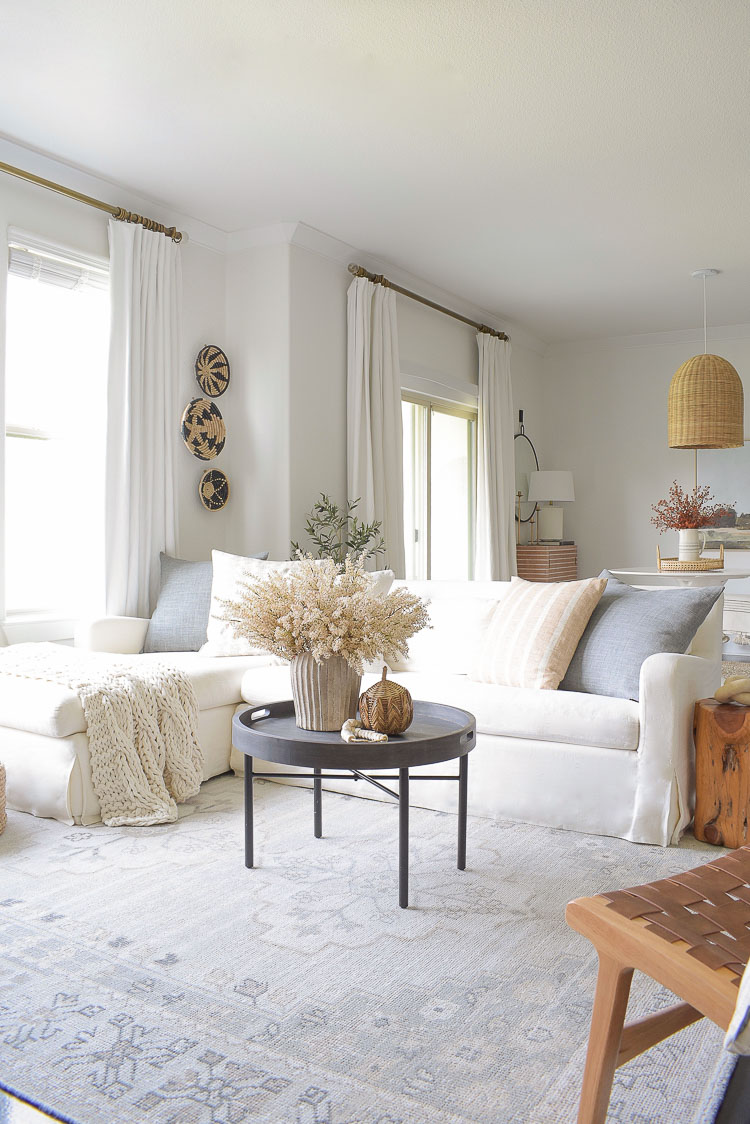 Typically I start my seasonal decor changes with the obvious choice of pillows and throws but this year I started with a new rug.  Our spring/summer rug is very spring/summery so we gave it a break for the fall season and when I ran across this vintage inspired hand knotted neutral rug (on sale of course) I knew it was "the one".  And, it just so happens to be the first nice piece I've purchased for our new home;).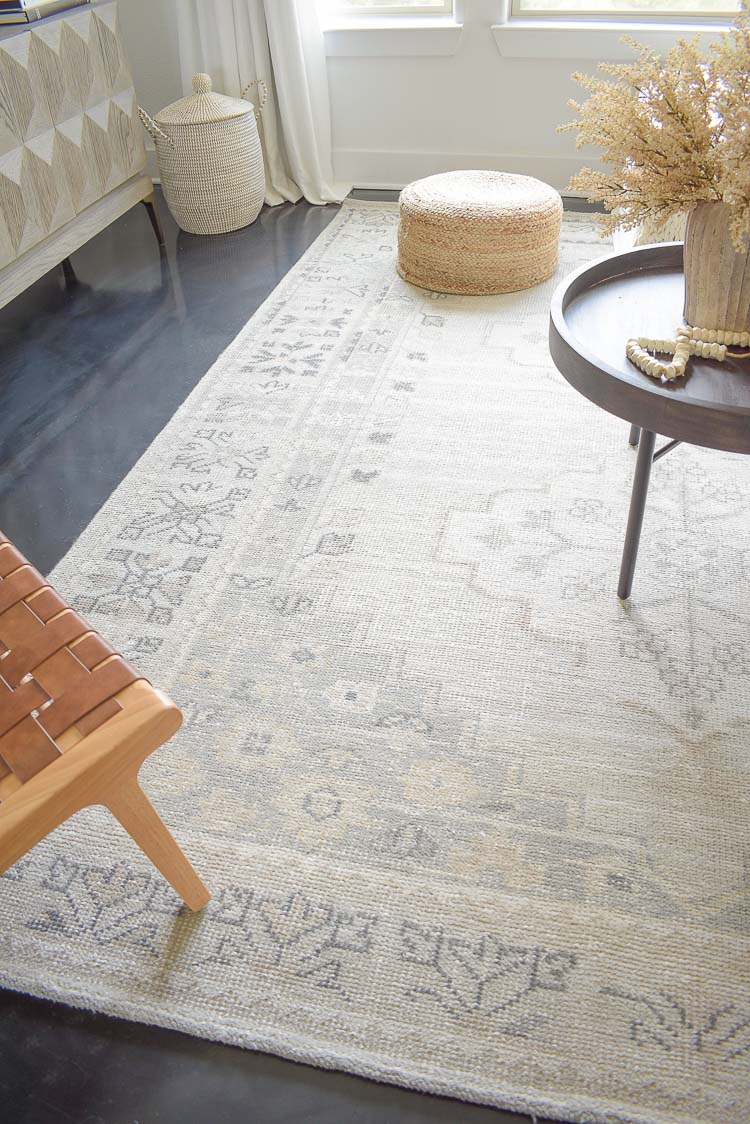 It's comfortable underfoot, lays flat and the pattern and neutrals colors of cream, gray and charcoal are stunning.  It was a nice way to build my fall decor from the ground up this year!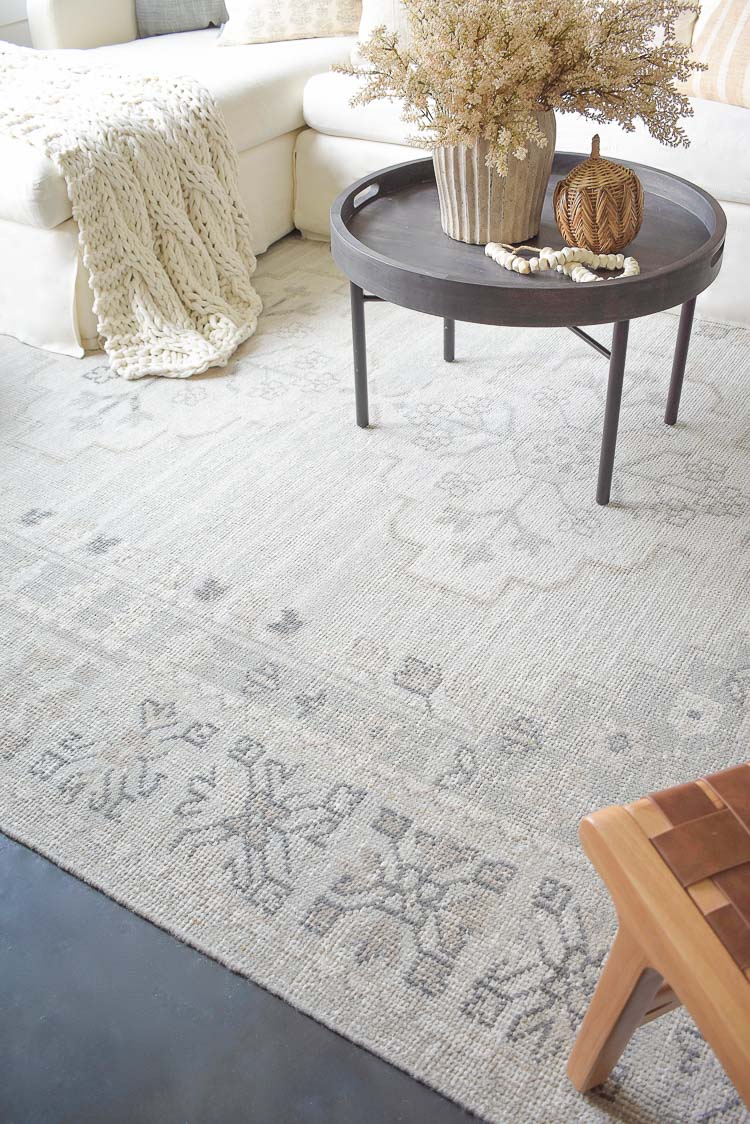 This rug really does ground the space and make it feel so much more cozy in here.  I'm smitten!!  In the new house I plan to layer it over a larger jute rug.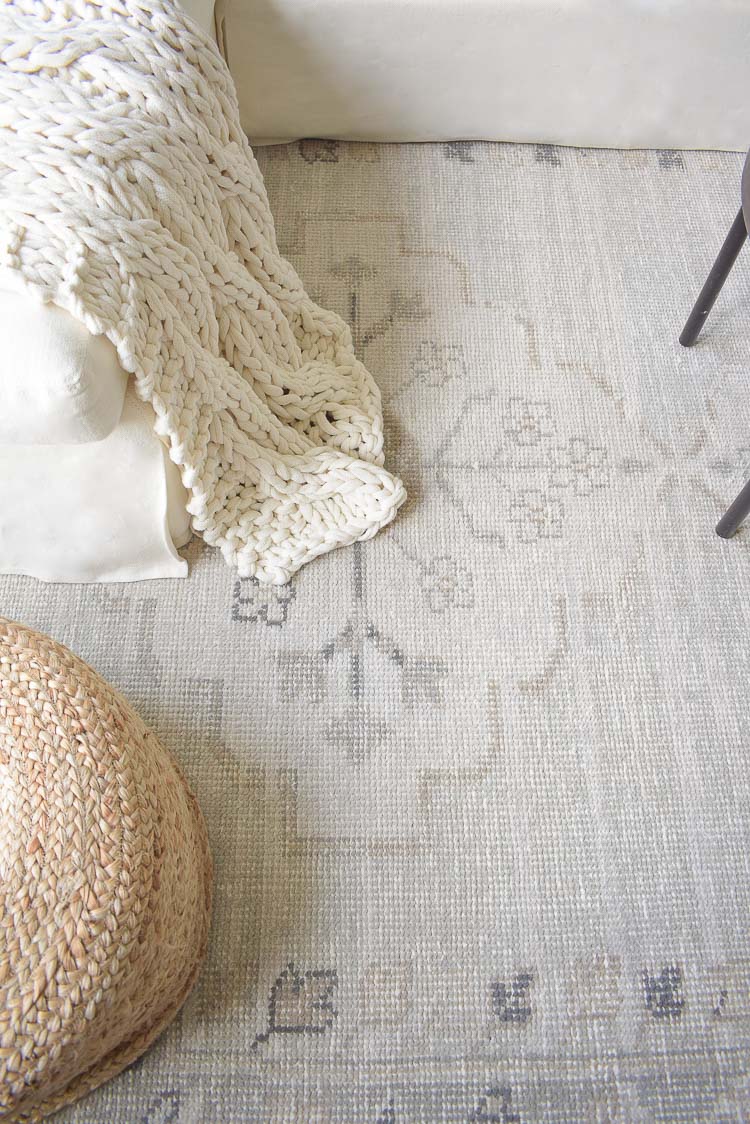 For pillows, I stuck with some that I was already using last summer (my gray Belgium linen and one other Etsy pillow) but added a two-toned heavy texture pillow and a subtle modern floral pattern.  I actually already had the modern floral in a lumbar but just added one in a 20 x 20.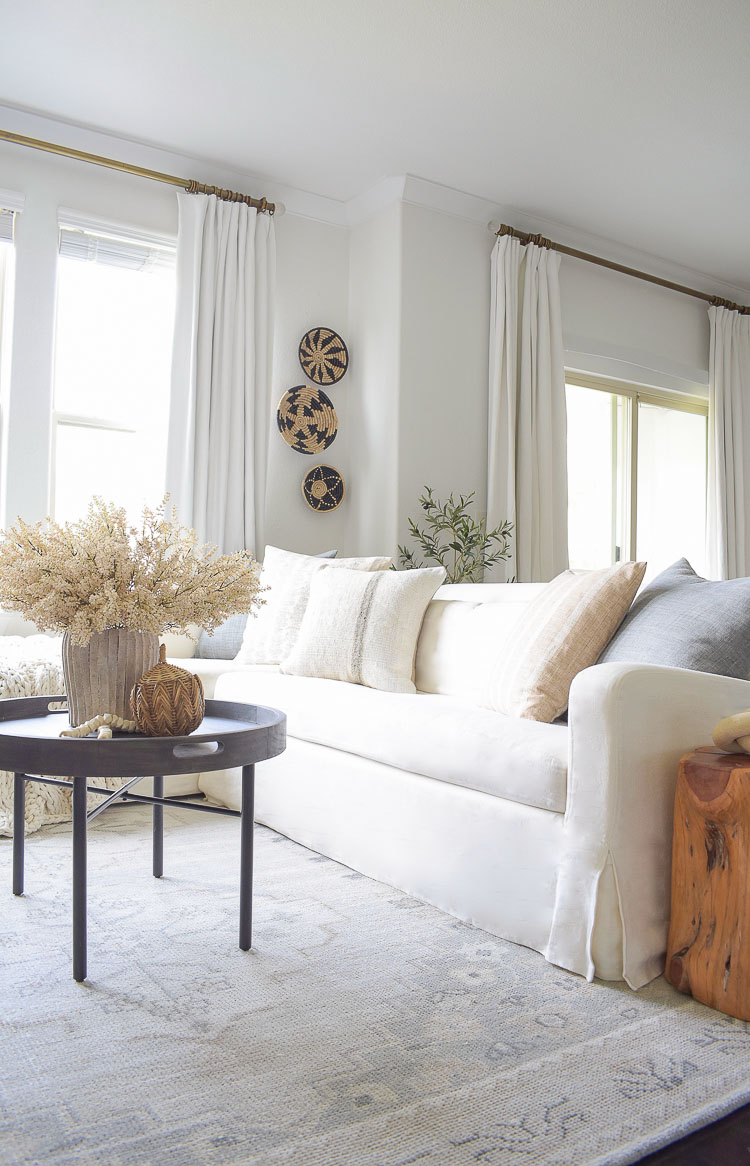 The two-tone pillow and the floral pillow really are gorgeous!  Both perfect for fall!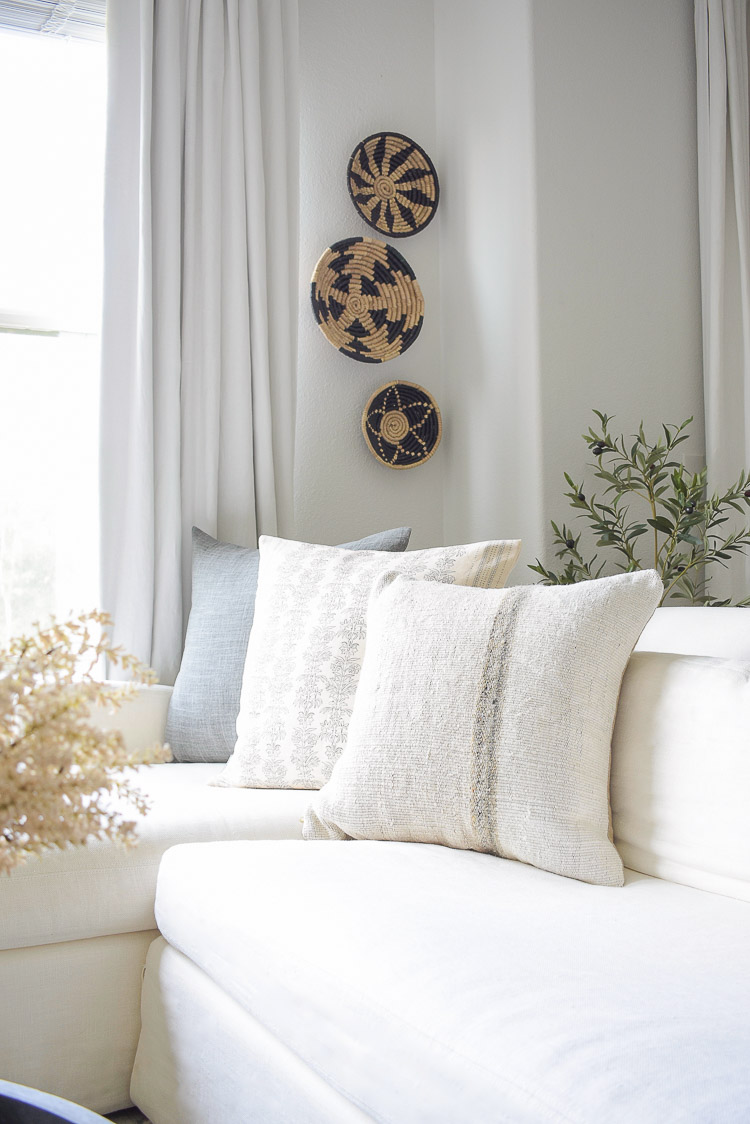 Here are some close ups. The tan and cream stripe pillow is perfect for fall because it has a bit of texture and the Belgium gray linen pillow is a hold over from summer.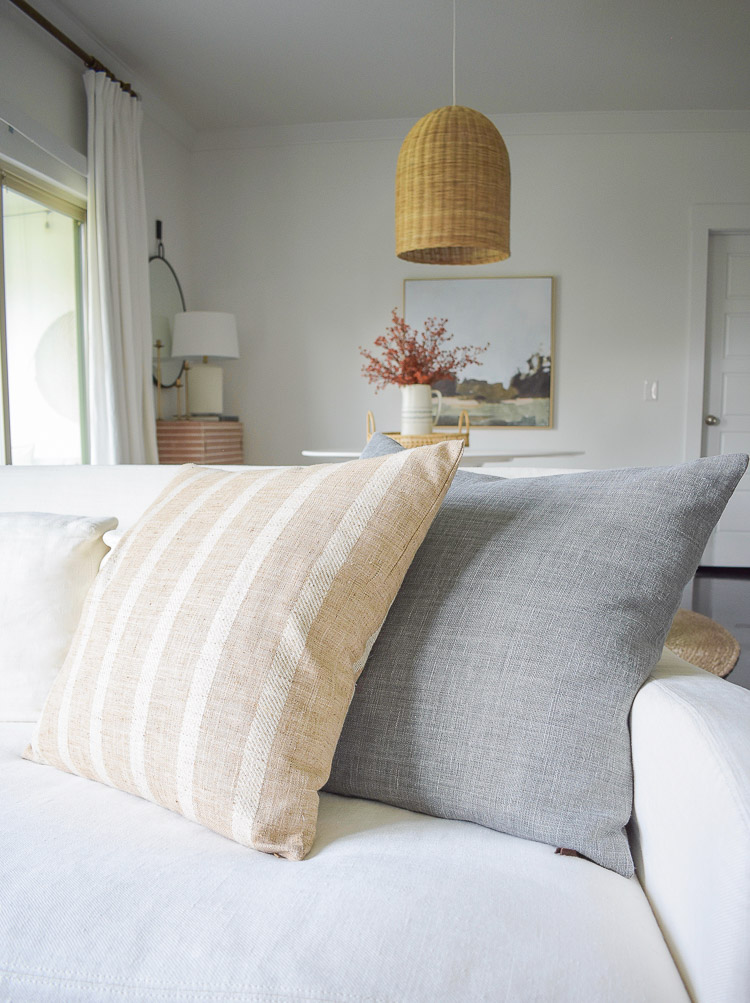 Here is a close up of it.  It is such a great pillow for fall with the harvest colors and texture.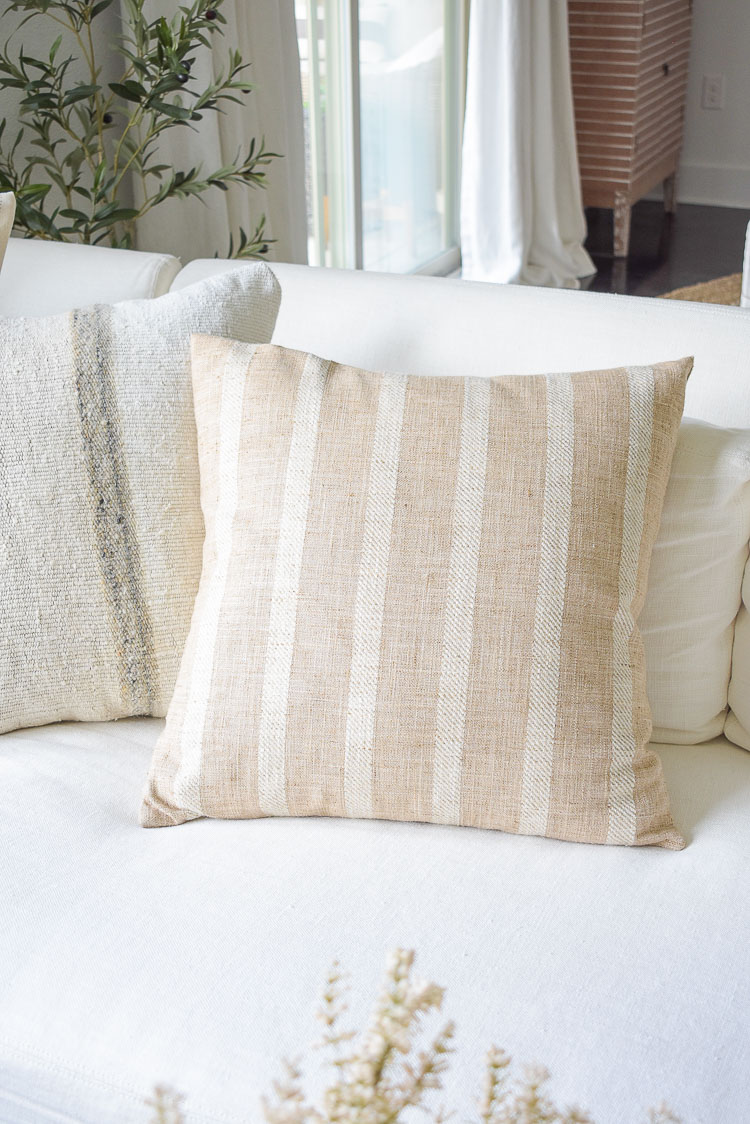 And it blends perfectly with my new two-tone heavy texture pillow.  LOVE this one!  When creating my pillow combos I always like to do a solid, stripe, floral and/or some other pattern and sometimes a larger scale and a smaller scale pattern.  This combo may vary a bit here and there but it always works.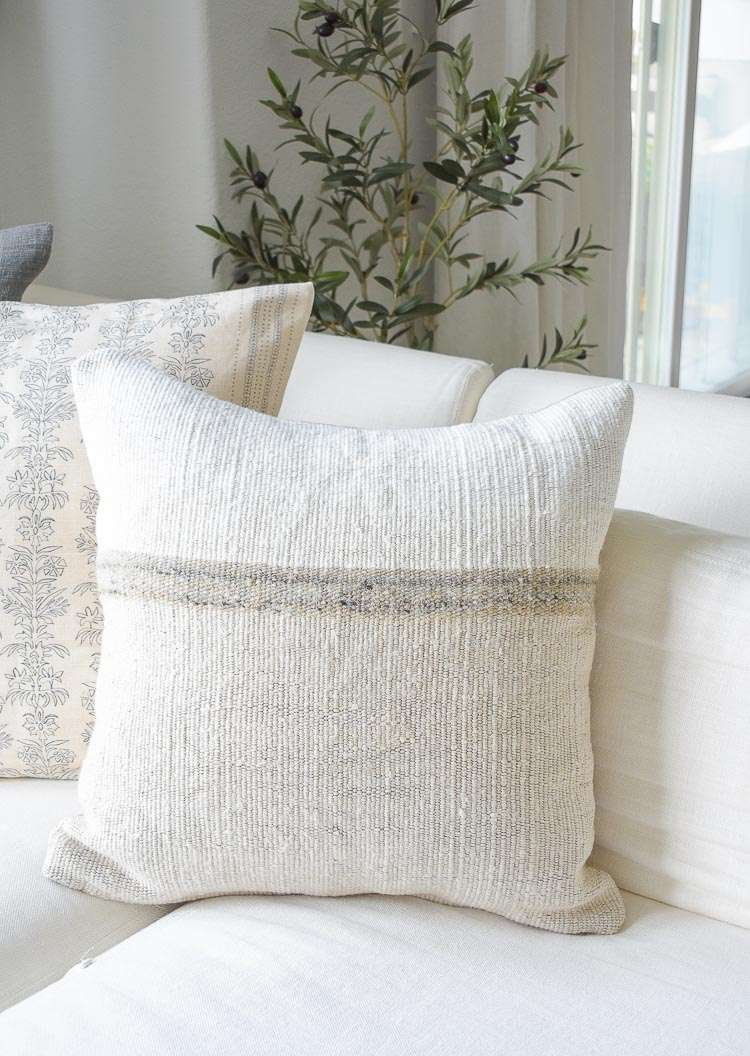 And here is the modern floral.  I actually got two of this one for the bedroom this fall so you might see it again in my bedroom tour but it is a beauty!  The pattern is perfect for fall and so is the cream background color.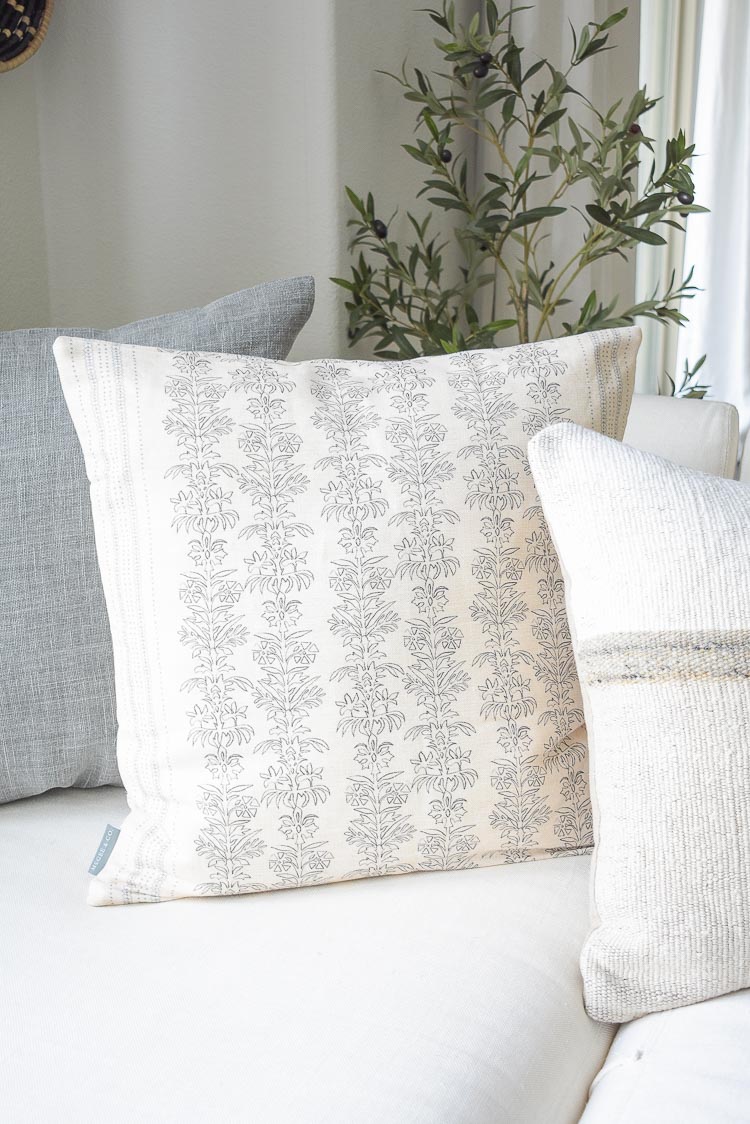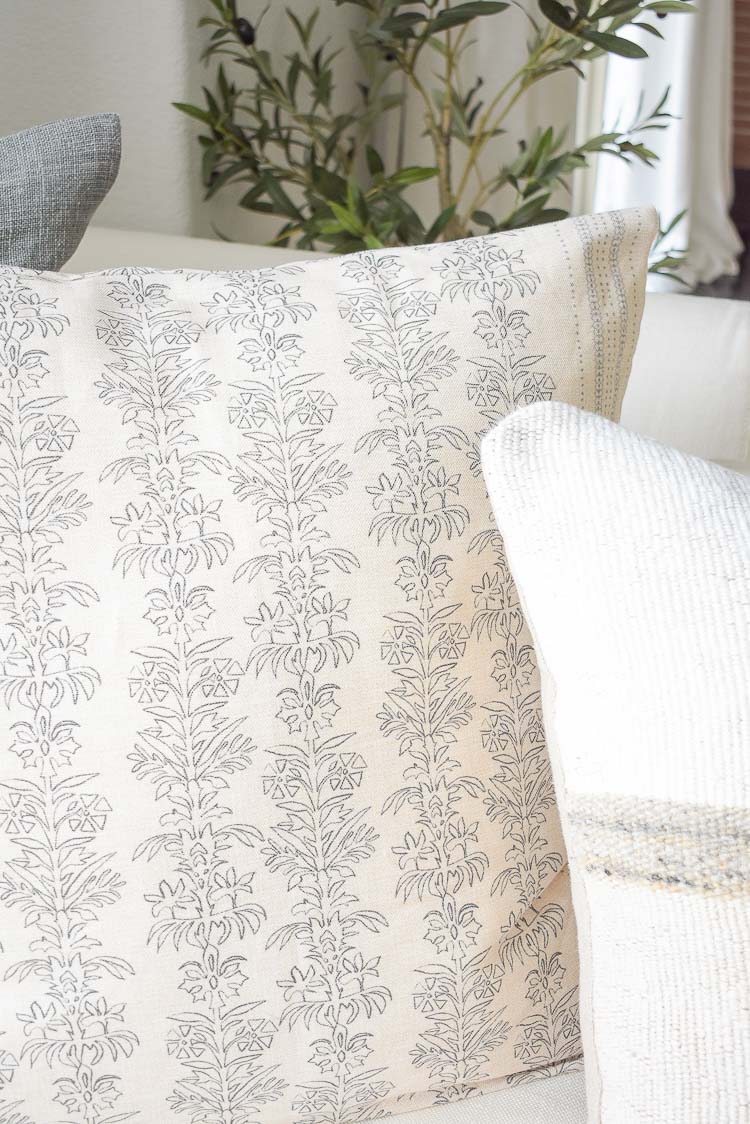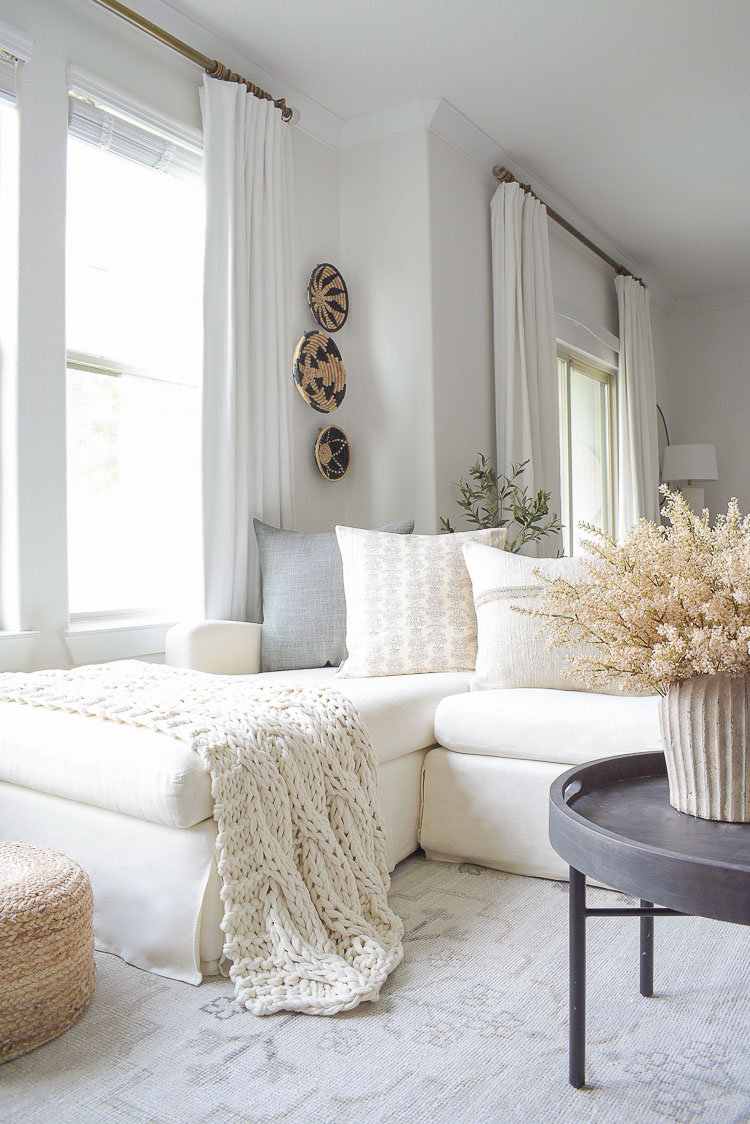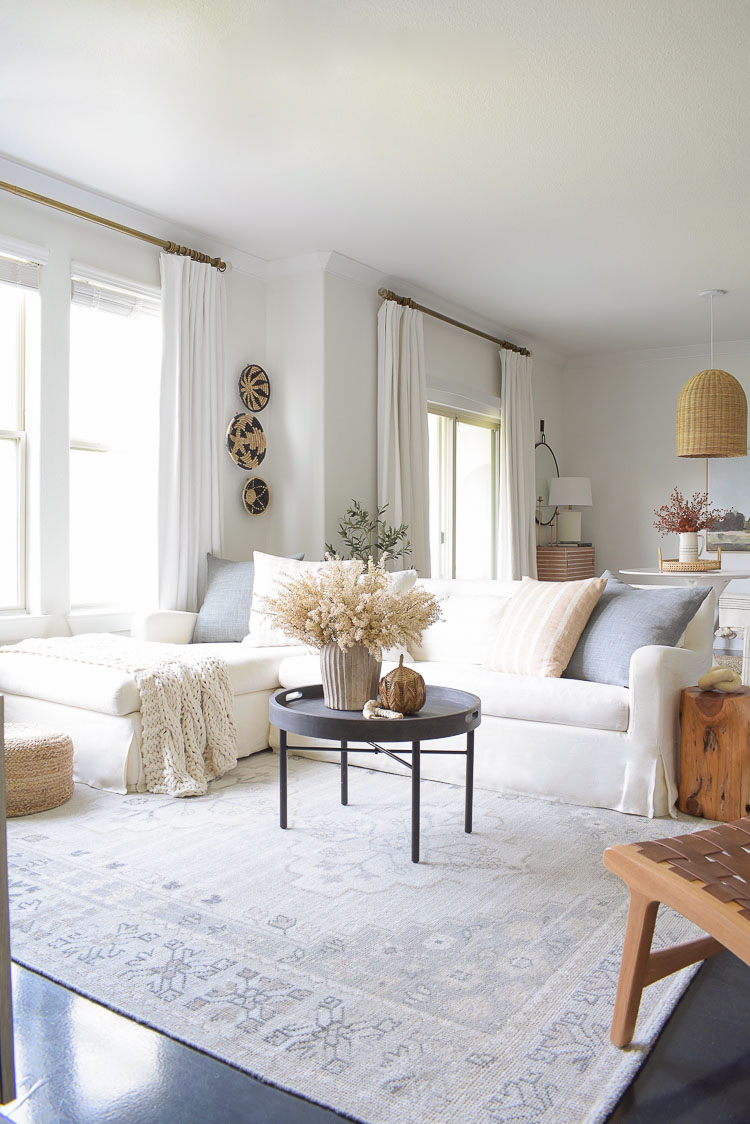 I also added in this gorgeous chunky cable knit throw.  Adding texture like this to a space can give it so much character and warmth, not to mention it's just so cozy and gorgeous to look at.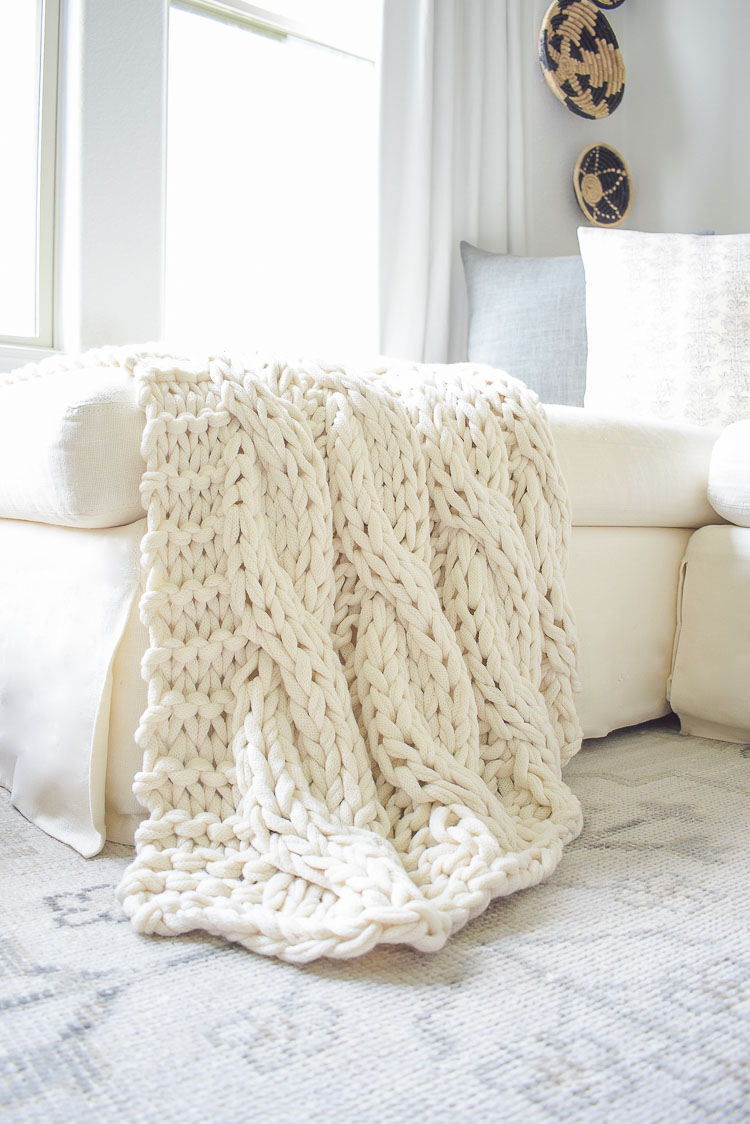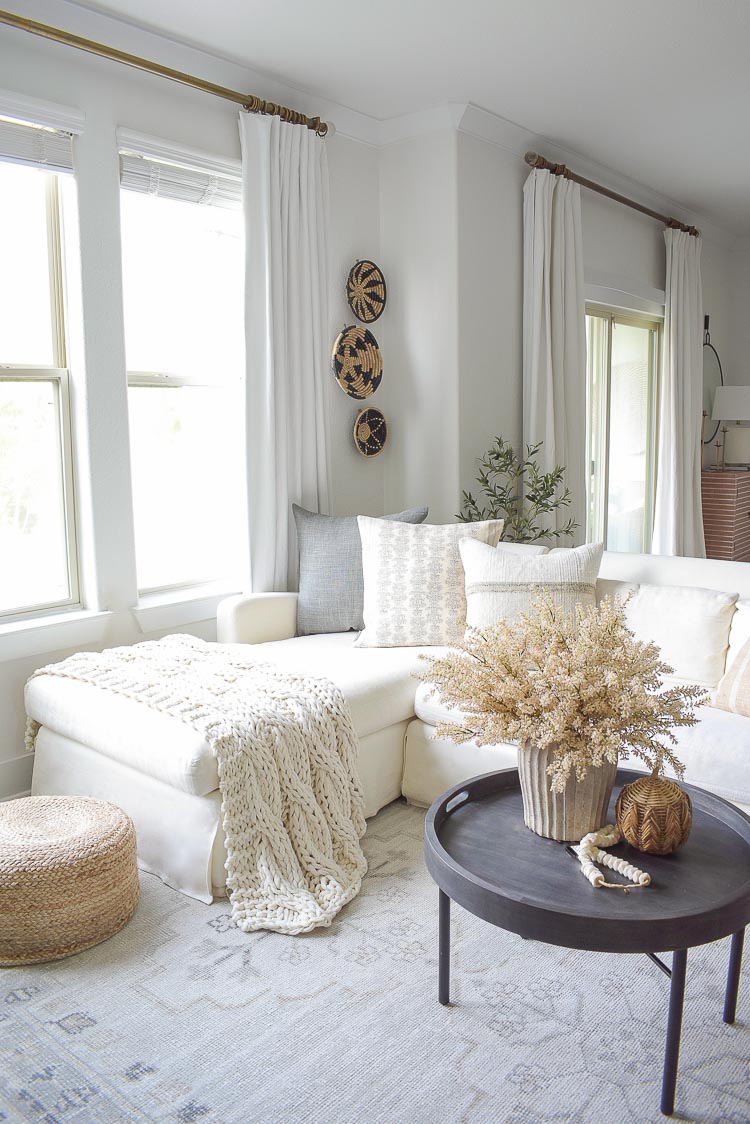 For the coffee table I chose very neutral accessories.  I LOVE this fluted weathered terra cotta vase and the gorgeous arrangement this makes with these creamy white fall branches in it.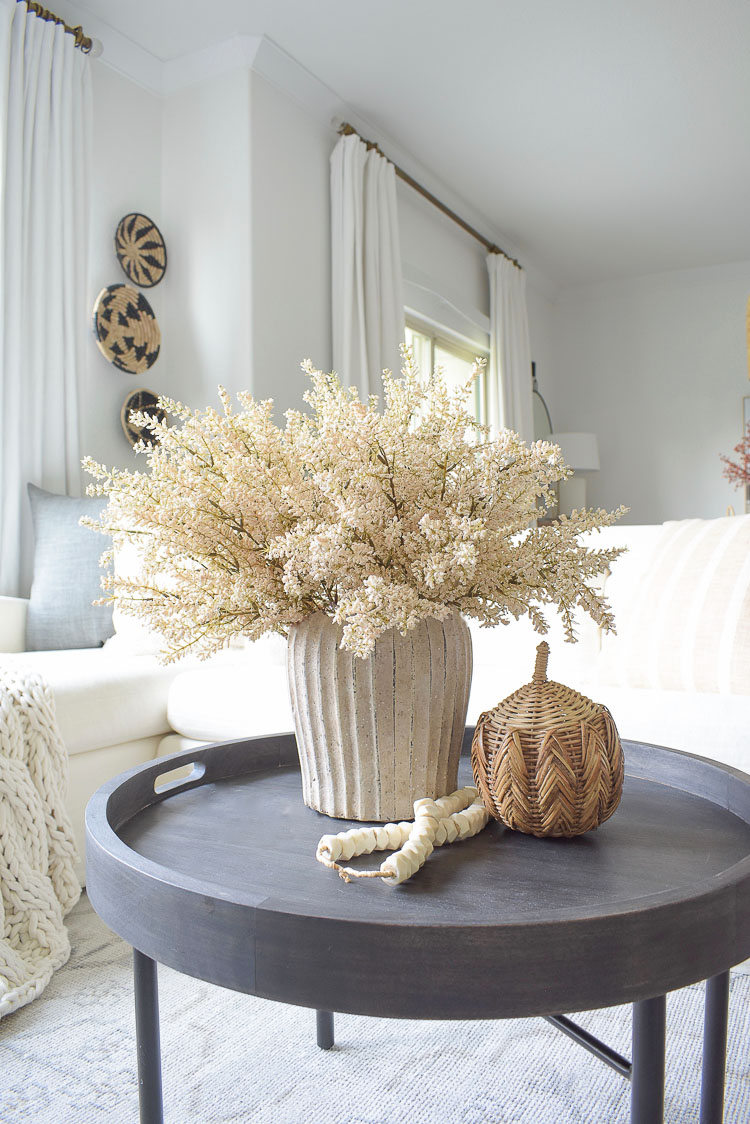 Love this vase!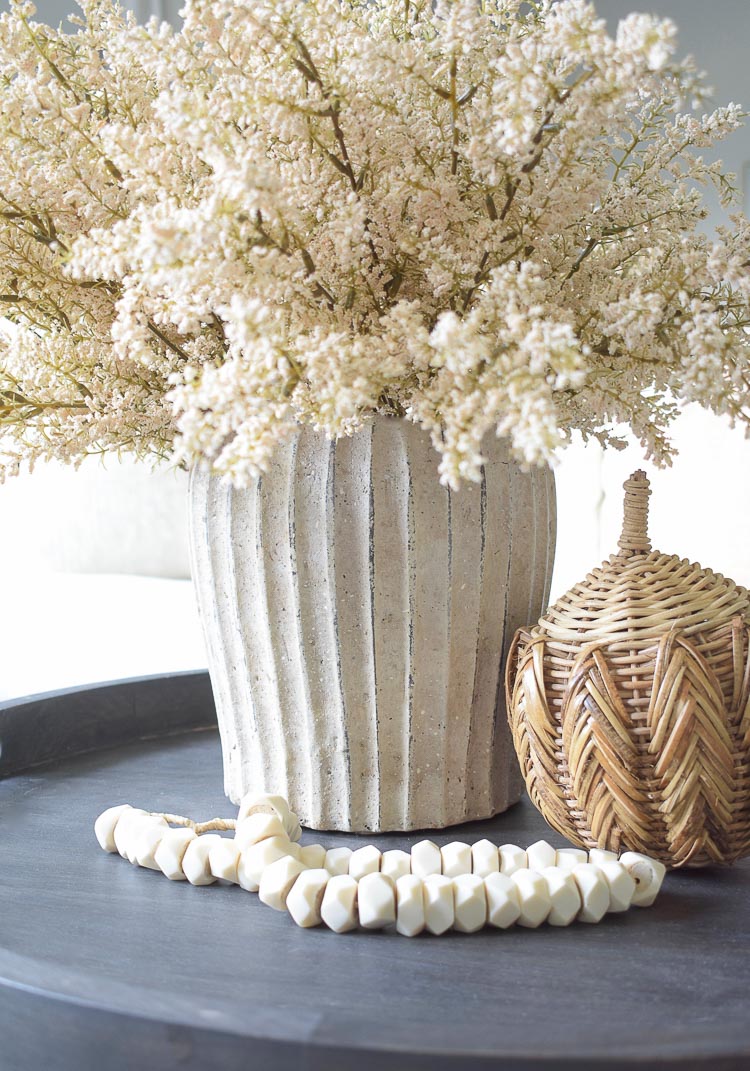 This darling rattan pumpkin was just enough pumpkin for this space and I love the texture it adds to the table.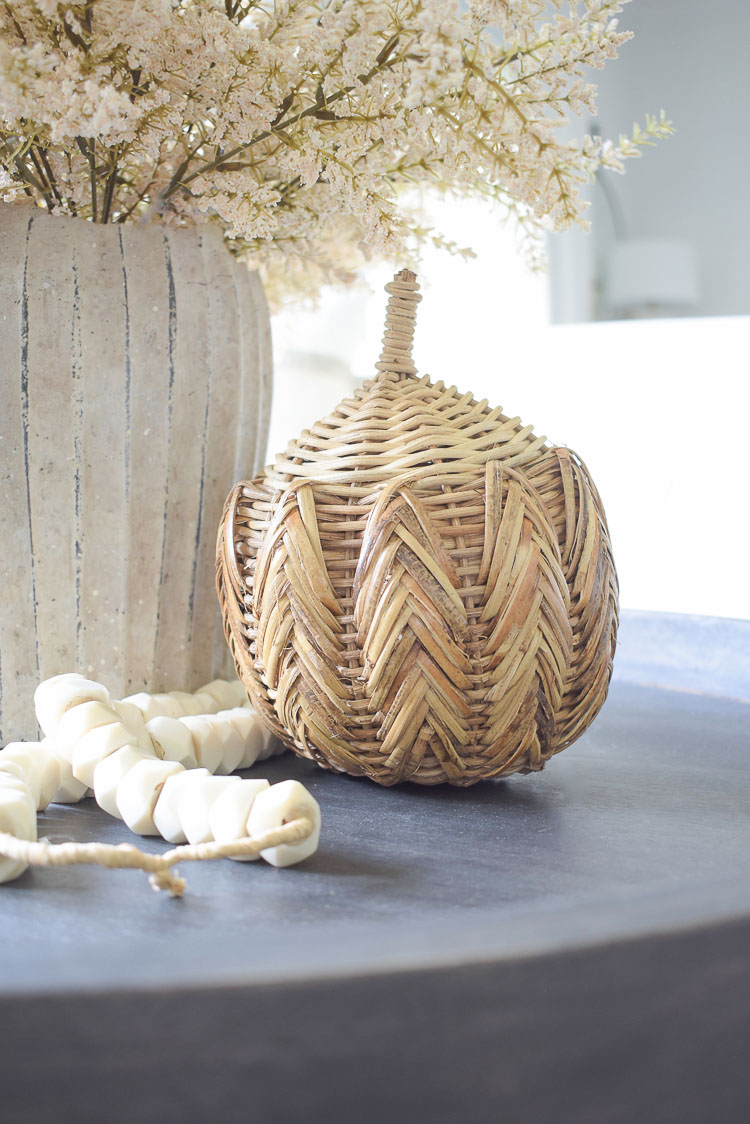 Love these faux cream colored heather bush gerbe that I'm using in two vases this year.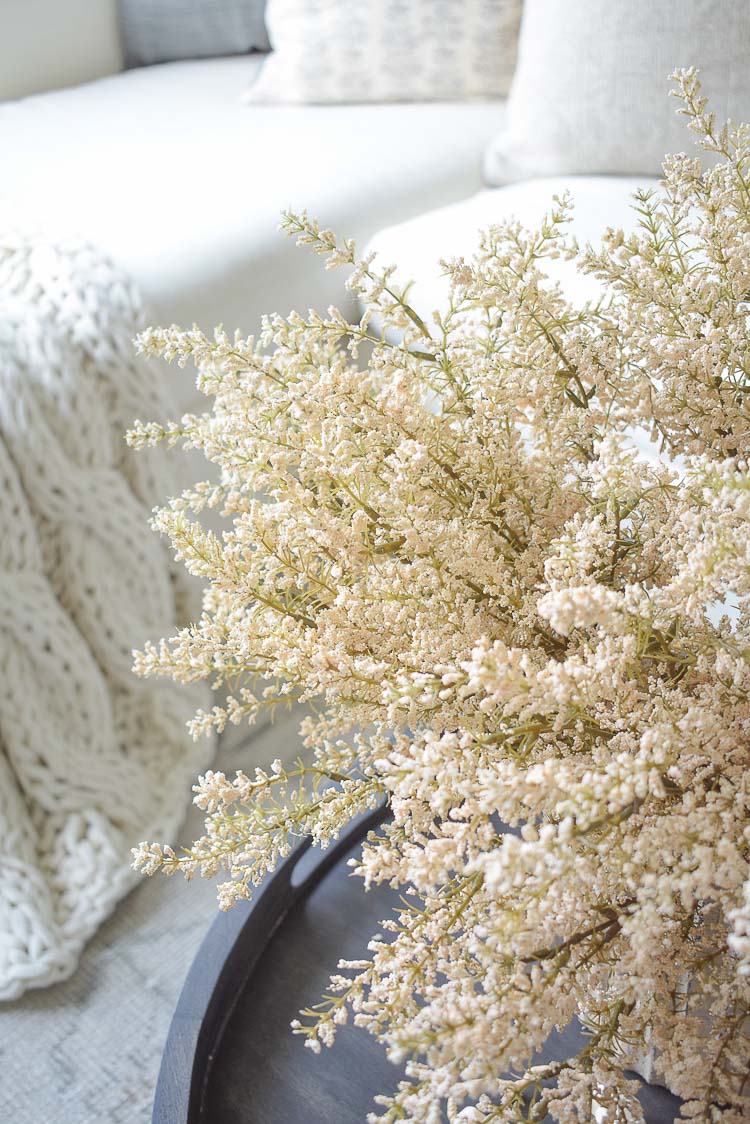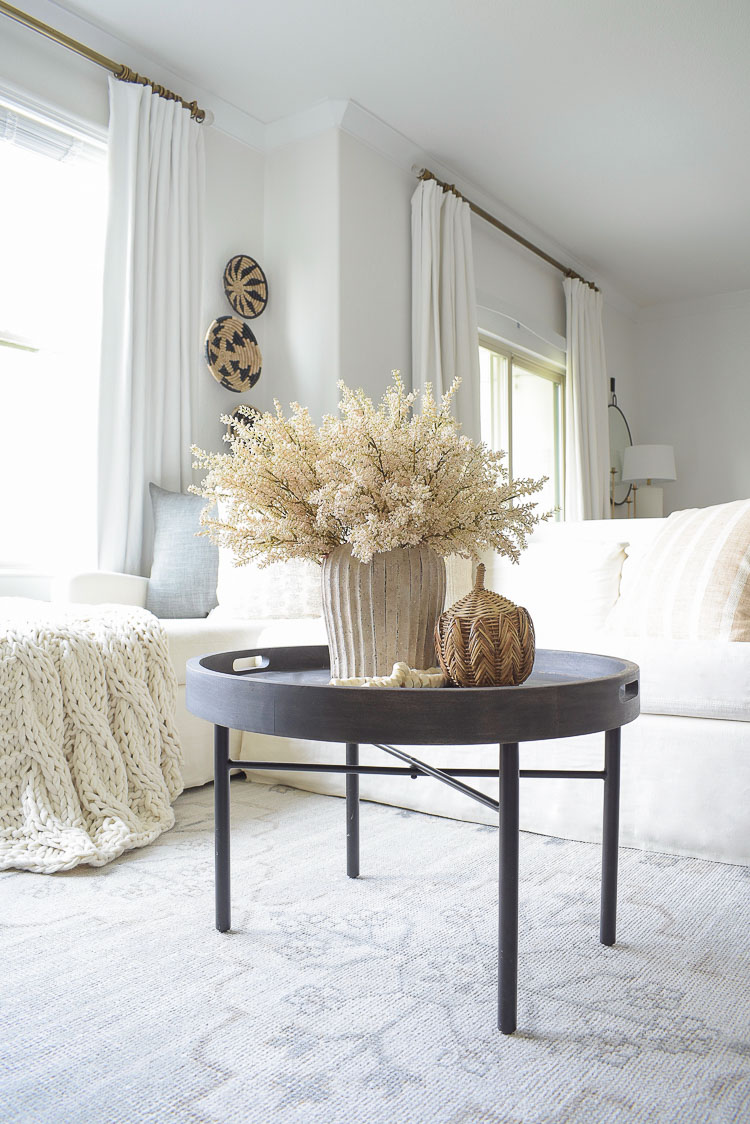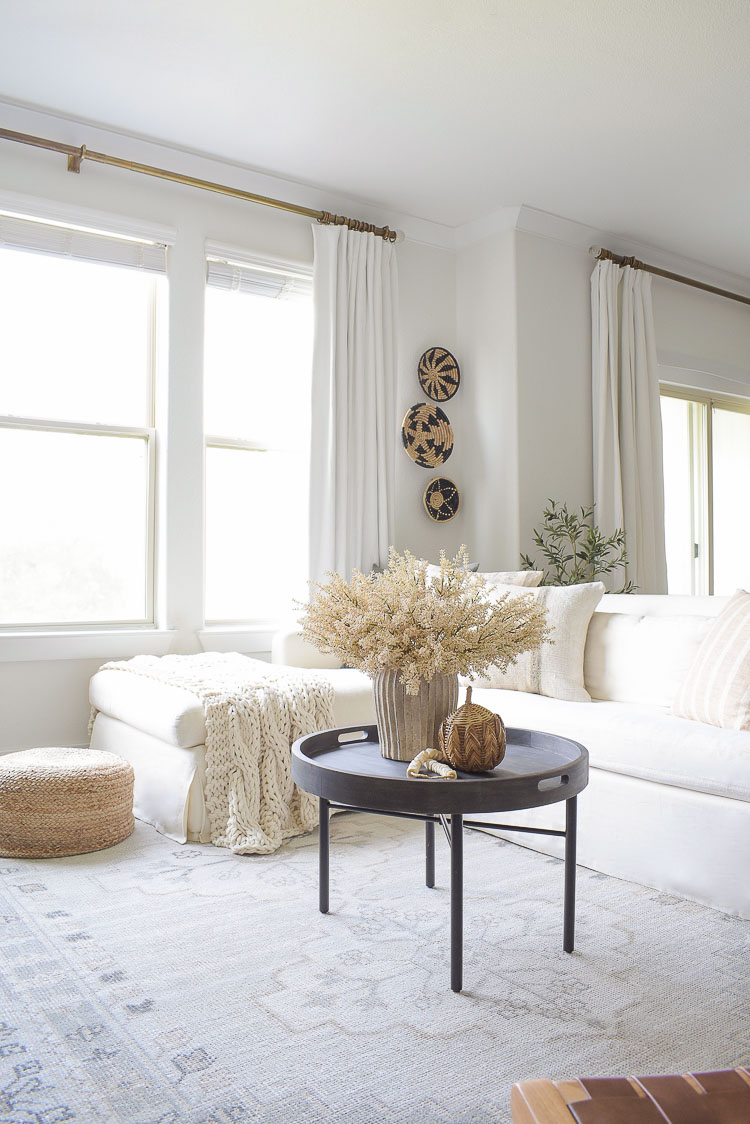 On the TV side of the room I made another similar arrangement in this favorite gray vase, paired with some of my favorite wooden tassel beads.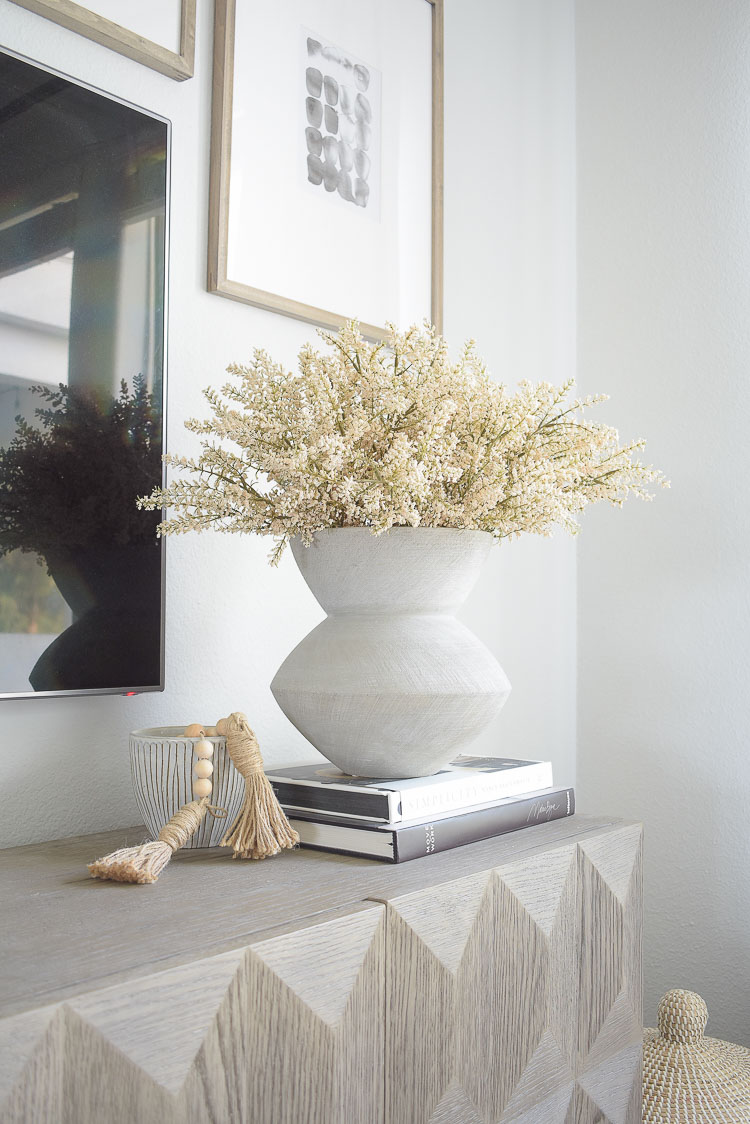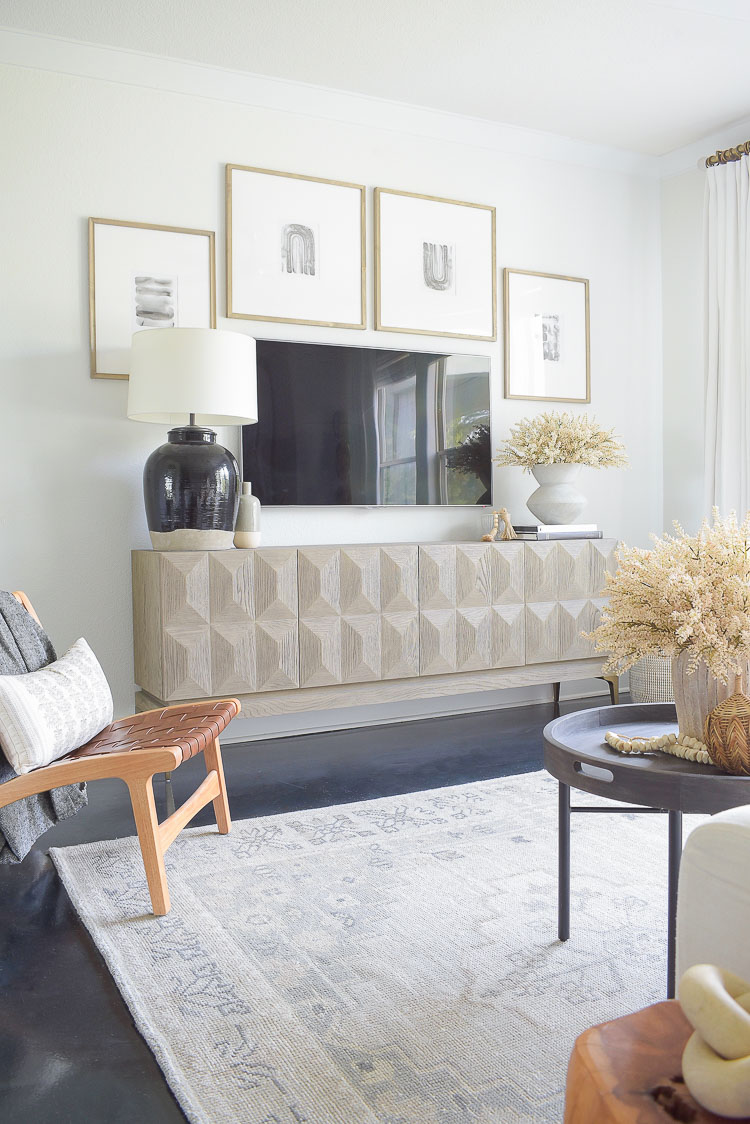 In the dining room not much happened.  We're about to move and currently I have no dining chairs because I sold ours so I'm waiting to get into the new house before I decide what I want to replace them.  But this little moment on the table did happen.  It was fun to bring some color in.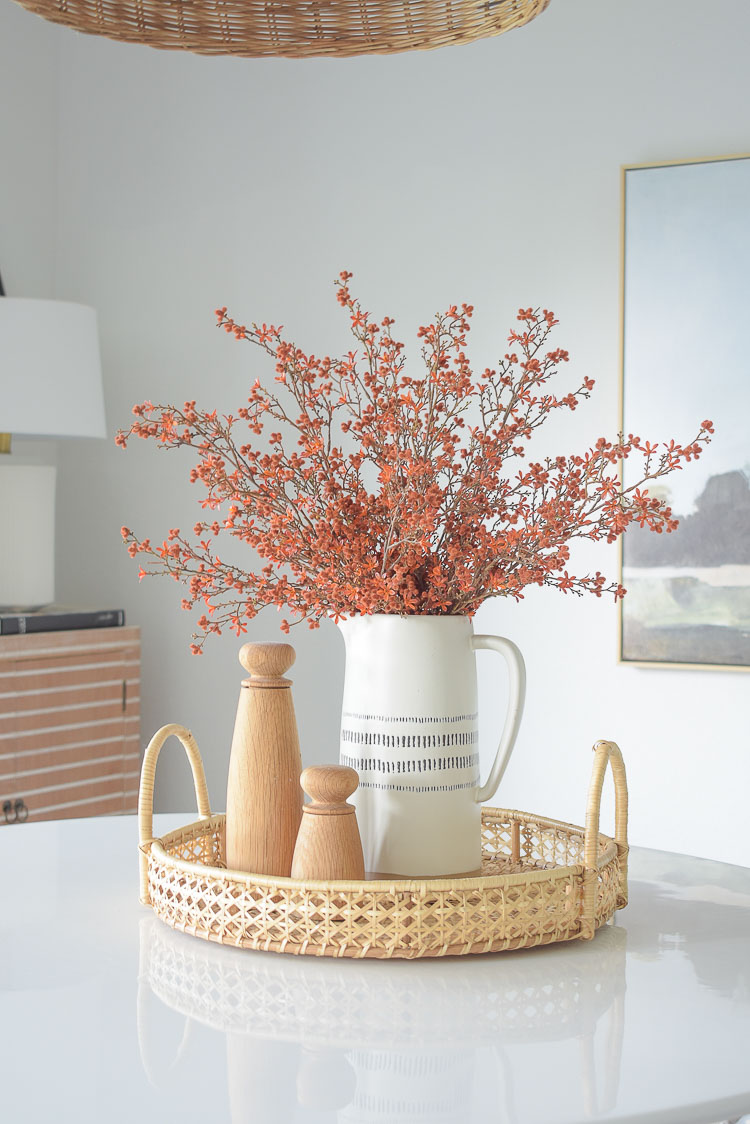 I hope you've enjoyed the tour of our layered, neutral fall living room.  I'll be doing my fall bedroom tour soon with another beautiful rug and I can't wait to share that with you as well!   Don't miss that post because it will be the last one before we move into our new home soon;).  Here are a couple more shots of the living room.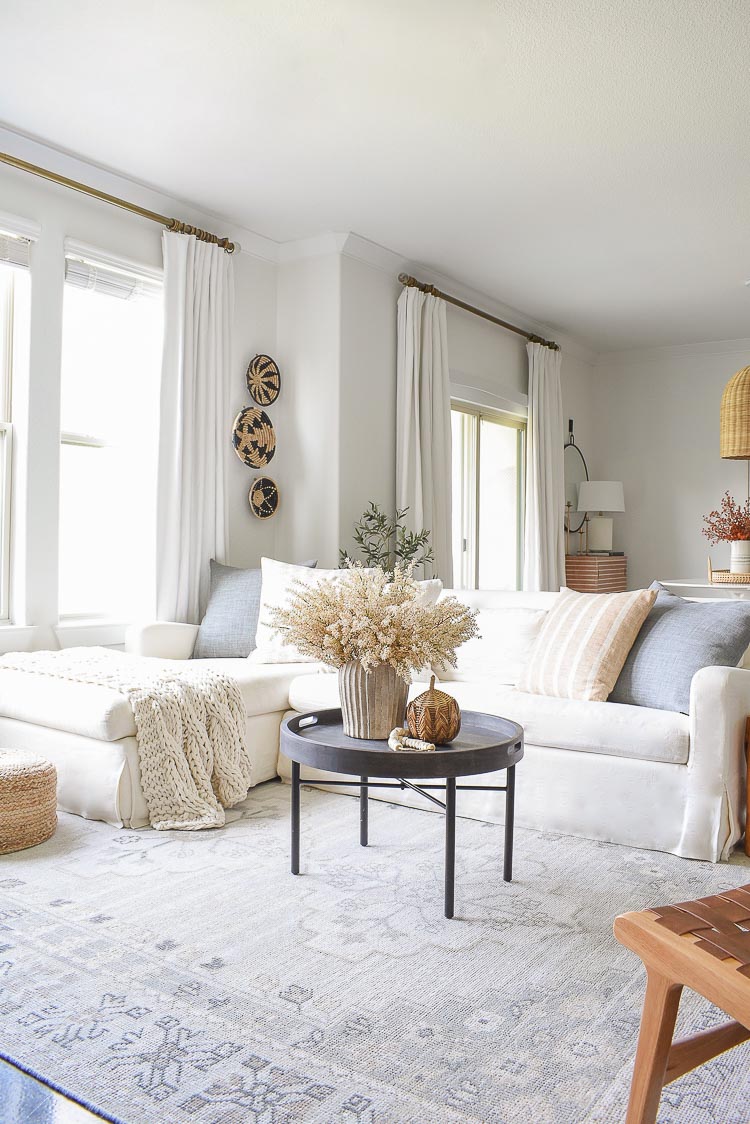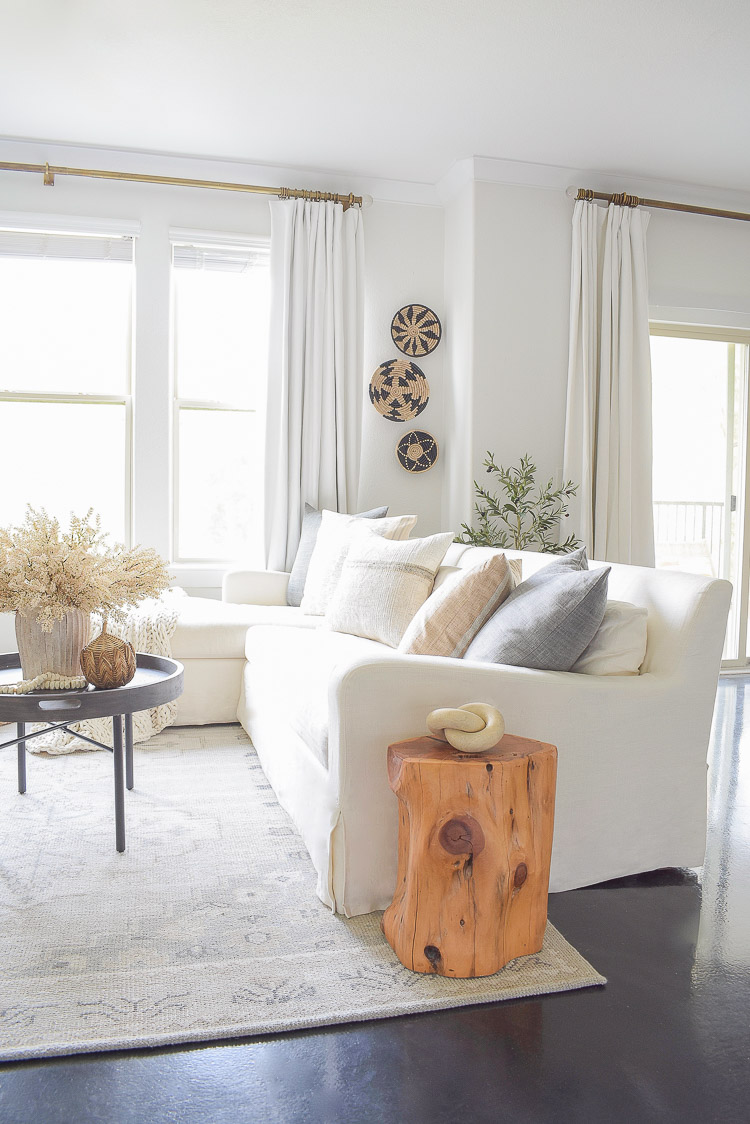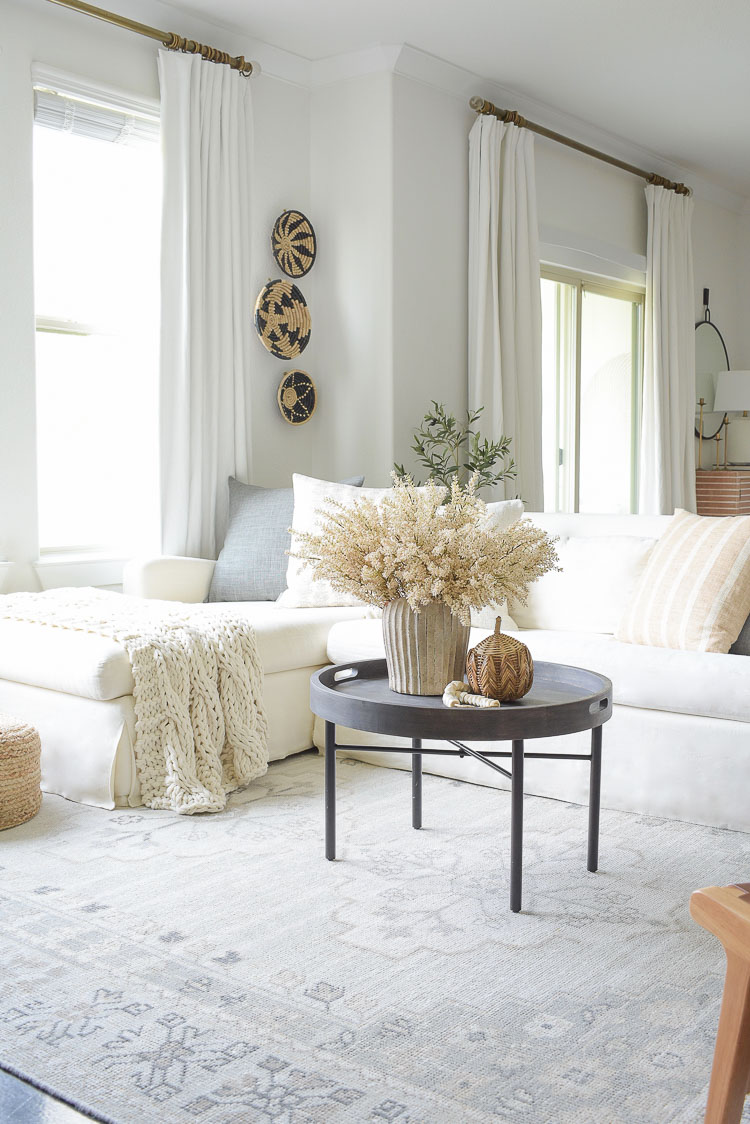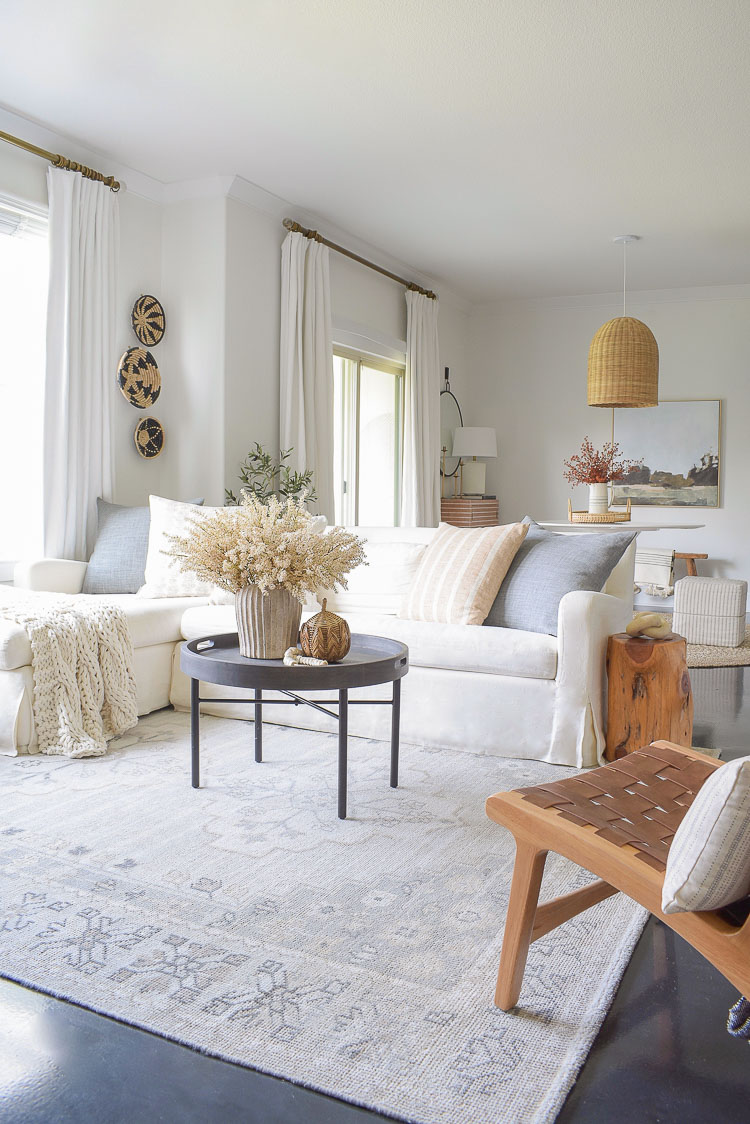 Happy Fall!!

Let's stay in touch…
Pinterest | Facebook | Instagram | Linkedin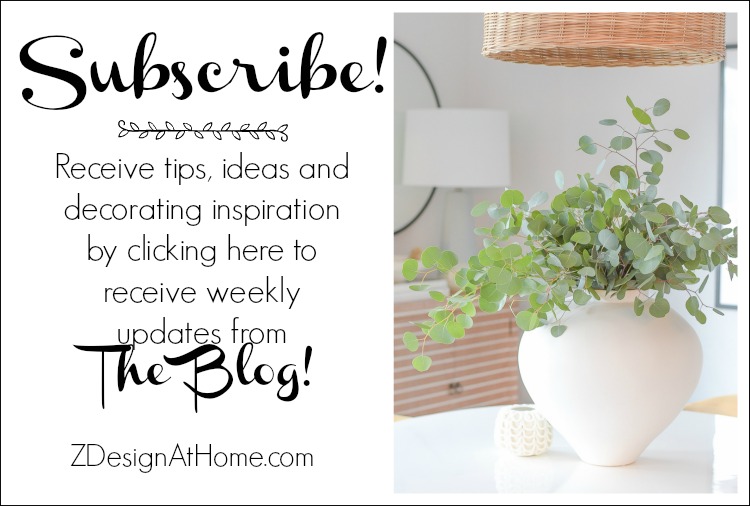 Sources