The Best Faux Olive Trees – Reviews & Sources
Many of you may remember last year when I reviewed my faux fiddle leaf fig tree…if not you can find that post here.  That post has been wildly popular and helpful to so many of you looking so I decided to do one on faux olive trees this year. I have purchased two of them recently and have read all of the reviews out there so I always love passing this type of info along to you to help make your design life easier so thank you for stopping by to check out my post on The Best Faux Olive Trees – Reviews & Sources.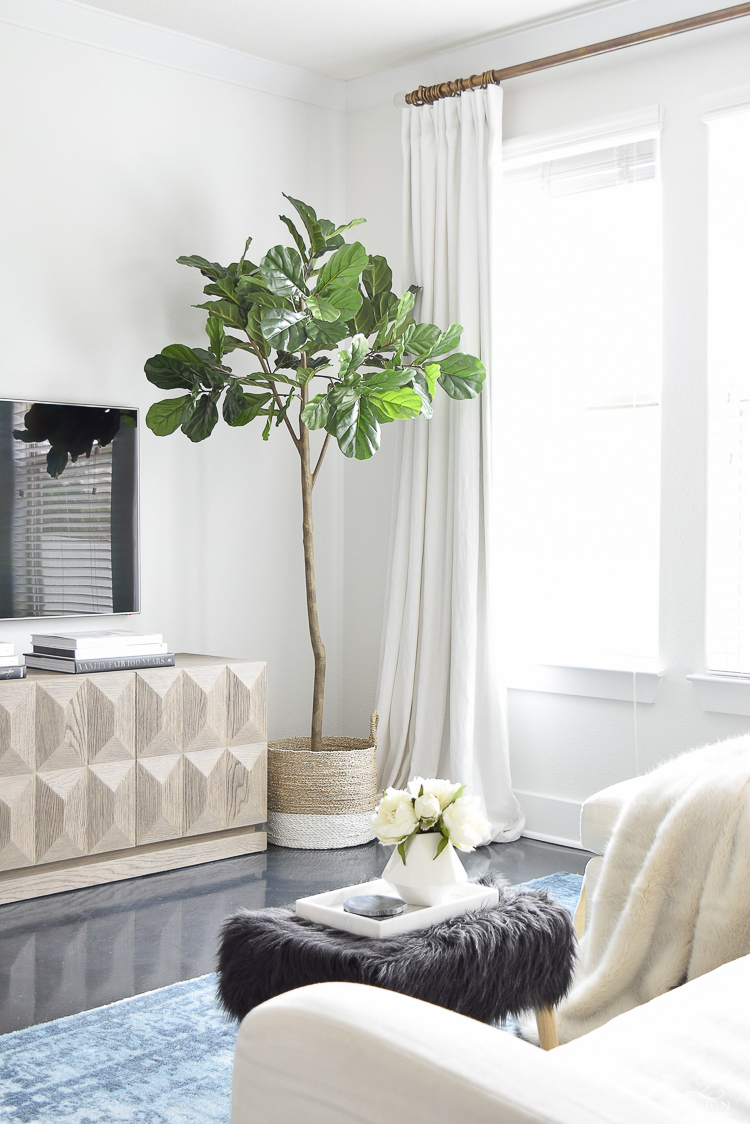 Late last year the fig tree kind of starting taking a back seat to the olive tree and now this year it's ALL ABOUT the olive tree.  Not saying the fig tree isn't still all the rage, I mean after all it is such a beautiful, majestic specimen but as in everything with design, things change.  Faster and faster these days I might add!
Earlier this year I went on a quest to find the perfect faux olive tree for our living room.  I wanted something full, with olives on it (some faux ones don't actually have olives on them), and most importantly one that looked realistic.  There is nothing worse than poor quality faux anything, especially plants and flowers.  I have a post here on how to style and where to buy the best faux flowers if you're interested.
I read tons of reviews and even ordered a couple of olive trees that didn't work out for one reason or another.  Before I landed on the one I did for my living room, I got this one first.  It was ok but not great.  Very sparse and too short for what I needed, although it wasn't completely terrible.  It's now no longer available so maybe I wasn't the only one that felt the way I did?!  This is what it looked like on line below but it wasn't nearly as attractive in person, unfortunately.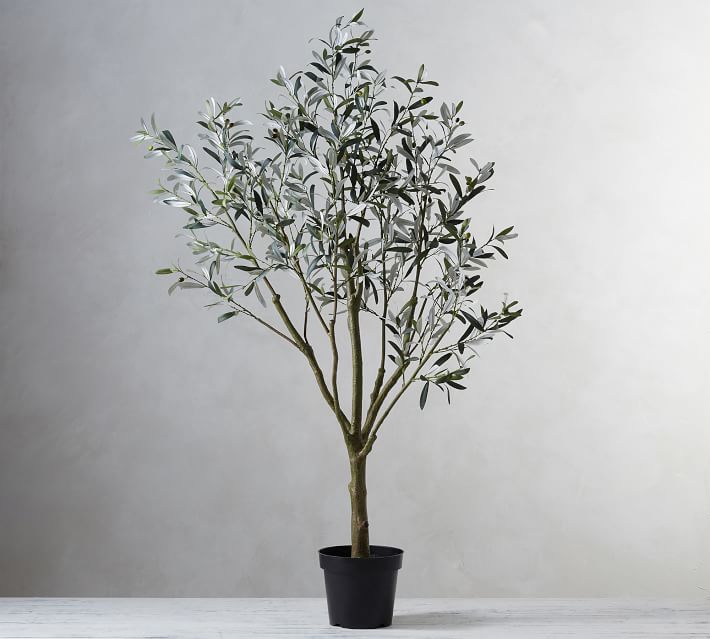 I also brought this one home.  It was really great but unfortunately too large for my space as it's 84″ tall.  The quality was very nice and at first I thought it would be "the one" but it basically just took over the space when I put it in the room so if you have a large corner or spot for it, I highly recommend it.  The leaves and trunk are realistic and it's not extremely full but full enough to be just right.  I wish this one had worked out, it would have made my search a lot easier in the long run.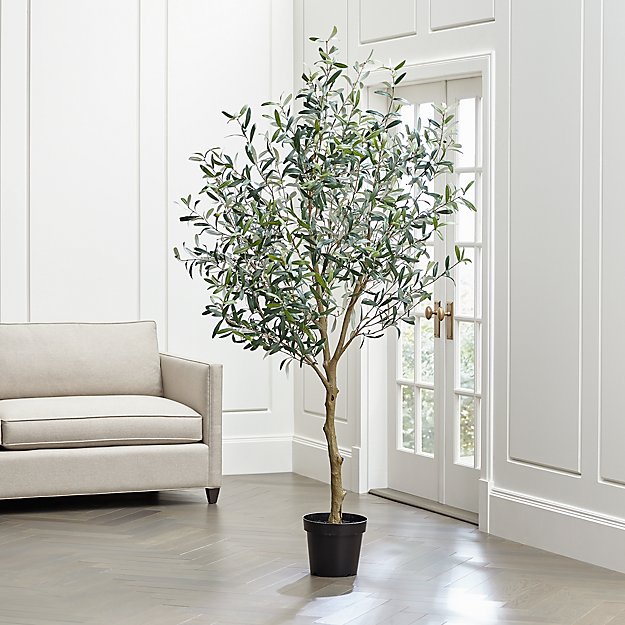 And last but certainly not least is the one I ultimately chose.  This one was right on point with realistic leaves, trunk and olives.  It's full and works perfectly in my little rental living room corner.  In full disclosure, I did remove it from the pot it came in because with the pot attached it wouldn't fit down inside of the basket I wanted to put it in (this one).  The leaves are dark on the top and lighter on the bottom and the trunk is variegated as these things would be in real life.  So, when I pulled it out of its pot it actually made it shorter but I was ok with that.  It does arrive 78″ tall though, and it's 37″ in diameter.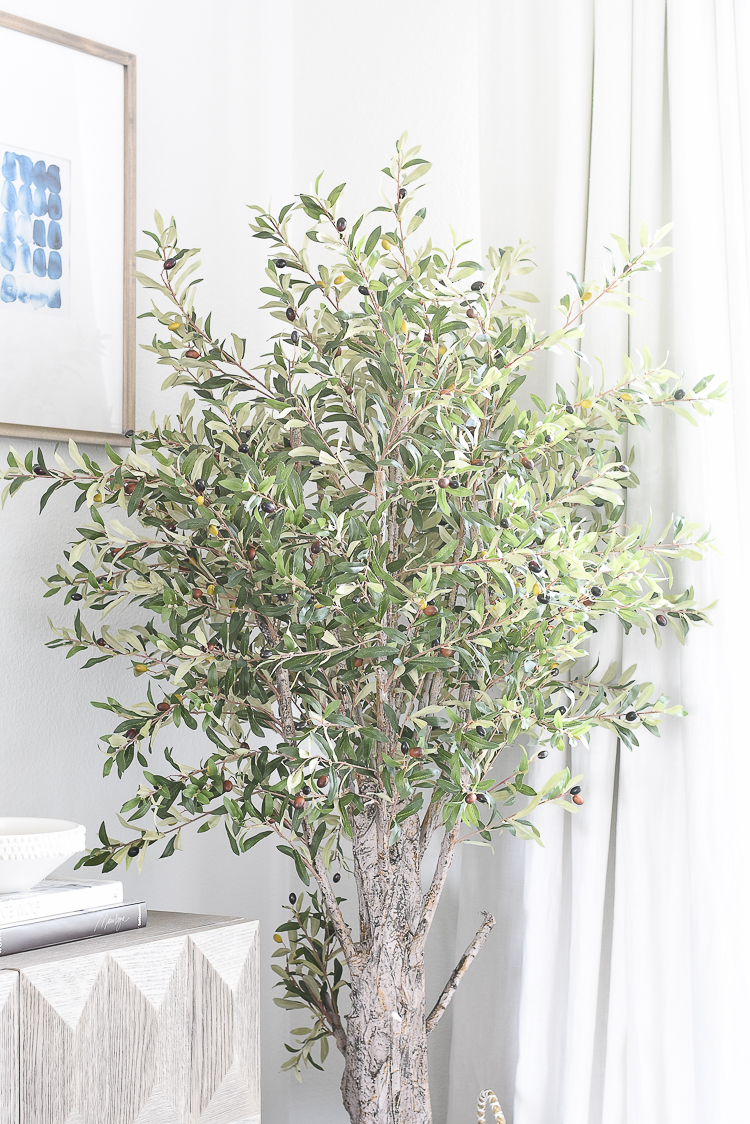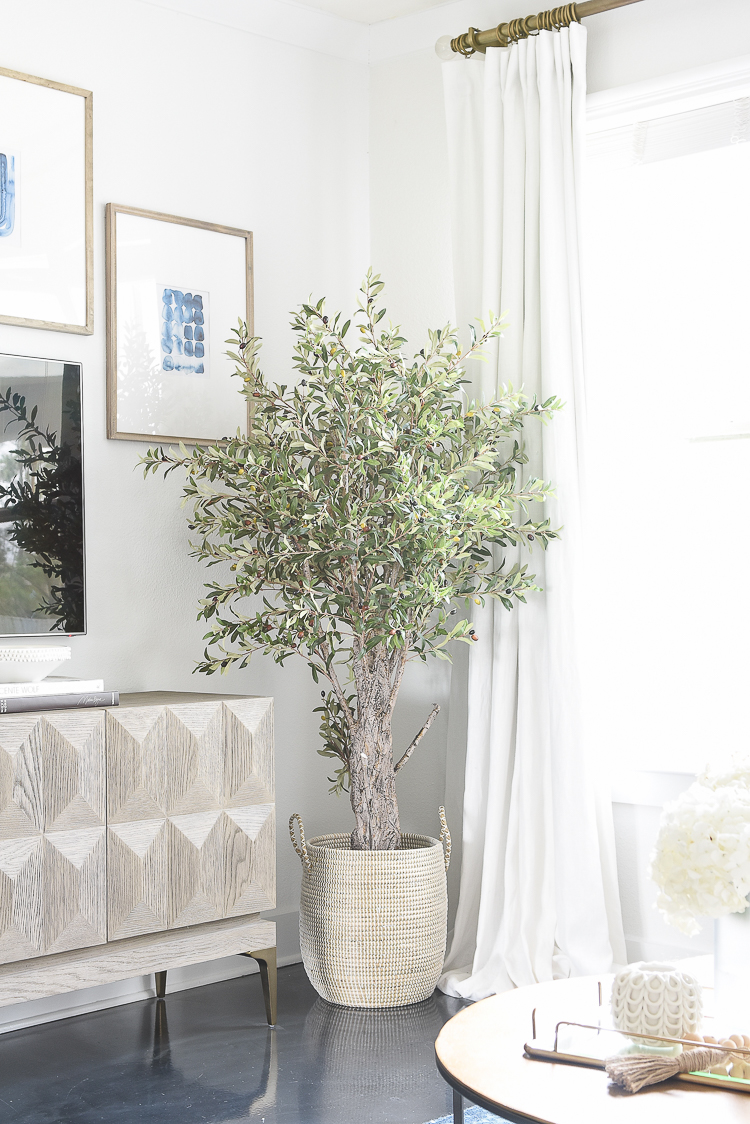 I love how authentic looking the trunk is.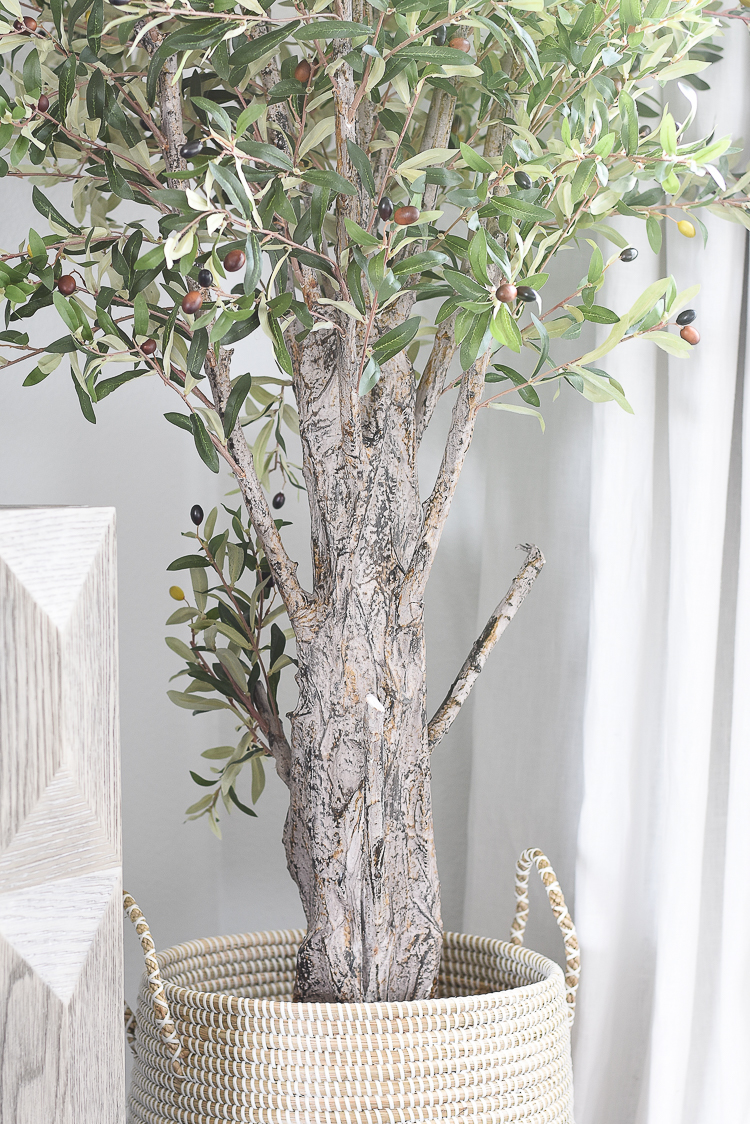 The branches are very pliable and you can make it as narrow or as full as you want it, within the confines of the largest dimensions, if that makes sense?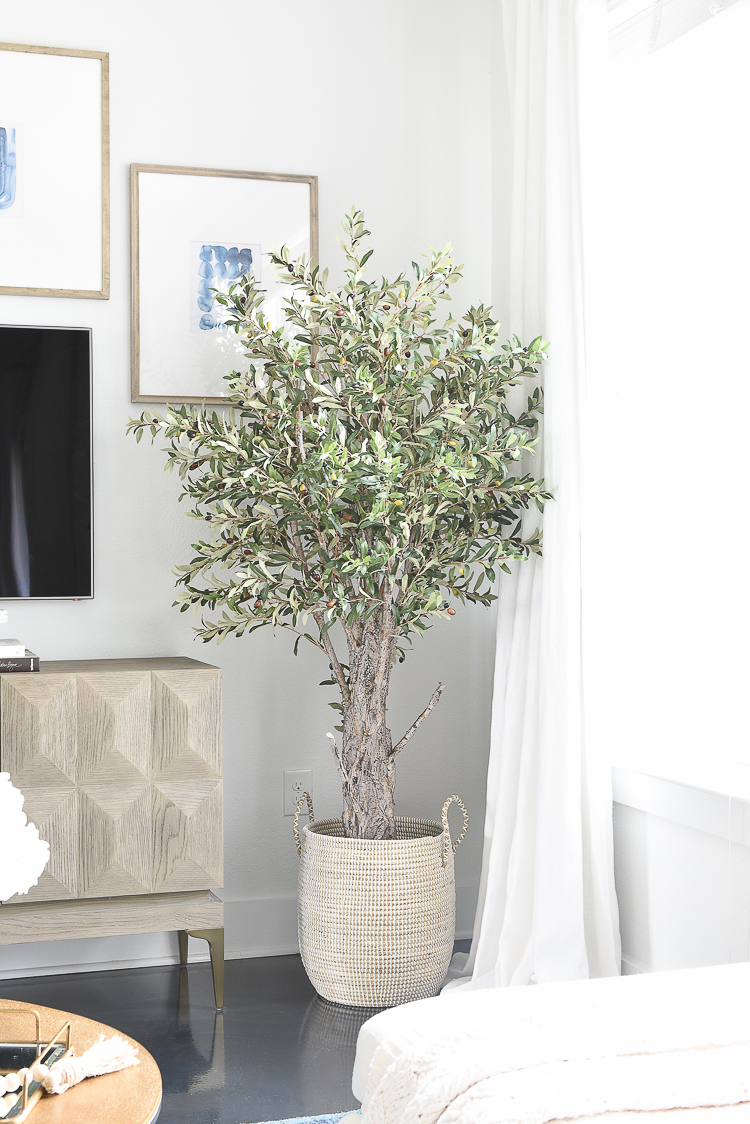 Traditionally the olive tree is a symbol of peace and friendship and I love how this plant, even though faux, brings so much life into a space.  If you don't have one, I recommend getting one if you are looking for something to brighten and cozy up your home!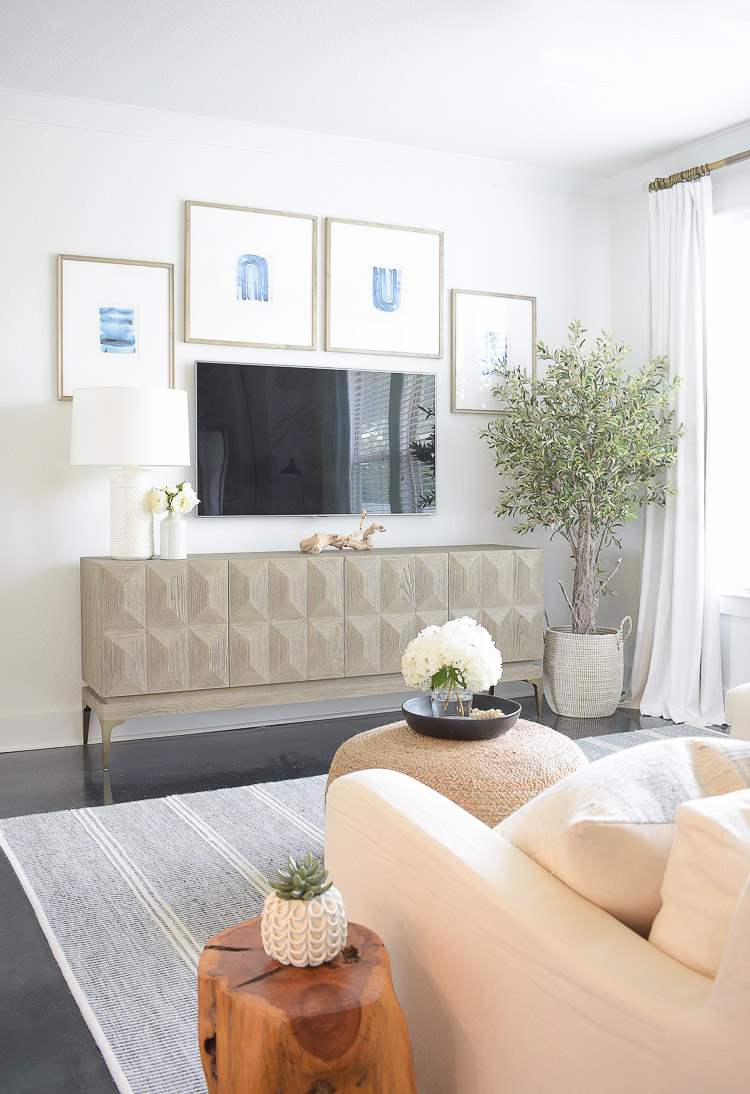 UPDATE:  The following tree is no longer available but I've sourced these three that are similar in size, shape and price.

Next, we move to my outdoor space.  I don't have my outdoor space all set up quite yet for the season (stay tuned on that for next week though!) but when I saw this 4′ olive tree I knew it would be perfect in the corner of our patio.  Thankfully when it arrived I was pleasantly surprised.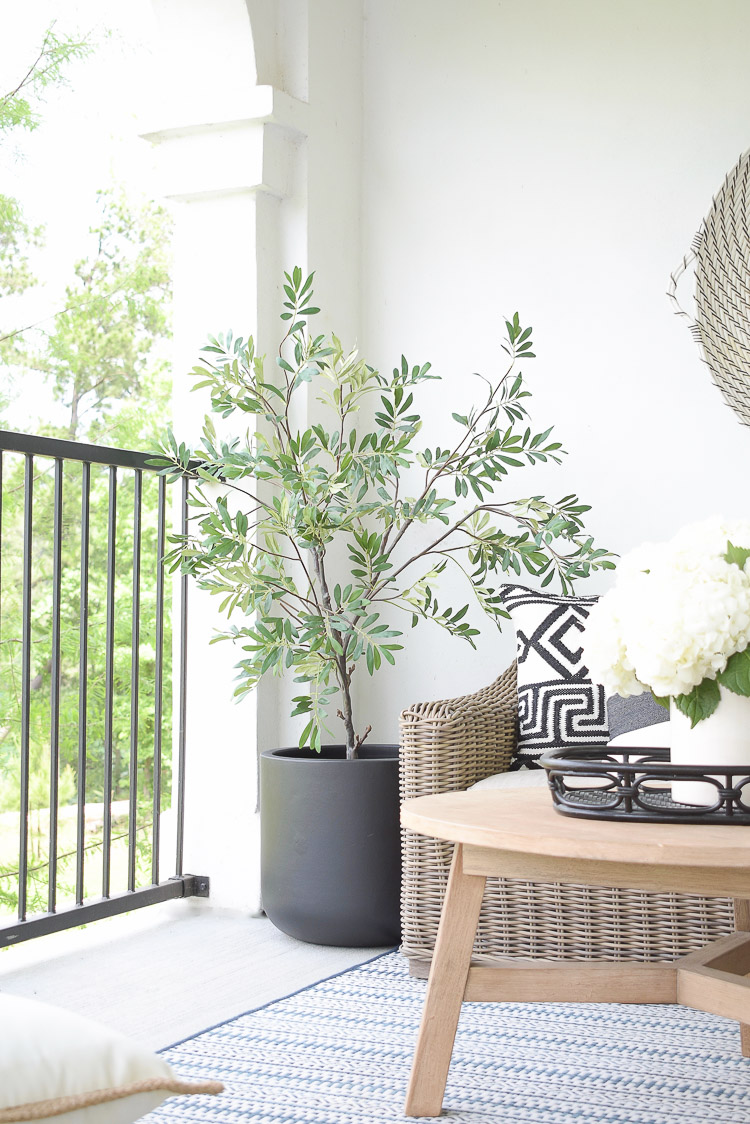 The branches are super pliable and again, the trunk is realistic as well.  This one is much more sparse (but not in a bad way) but I think that's a better fit for the patio for some reason.  This one would also work great inside in the right spot.  This one is also at a lower price point than my living room, just to give you some options and reference.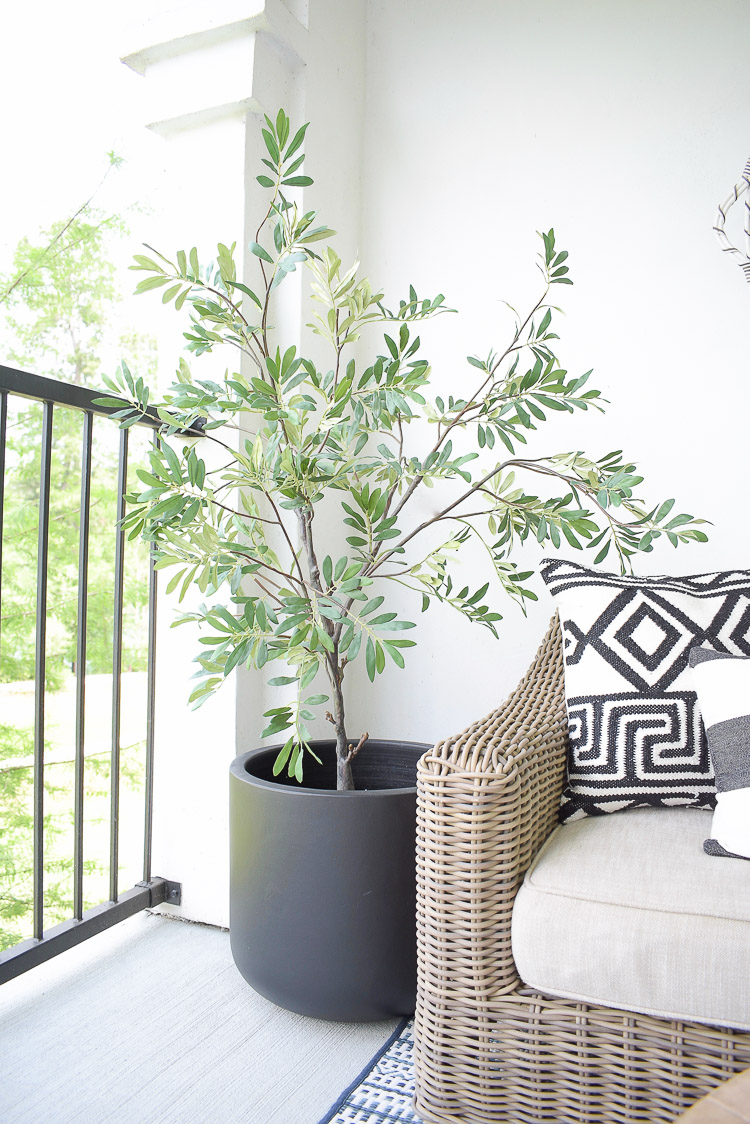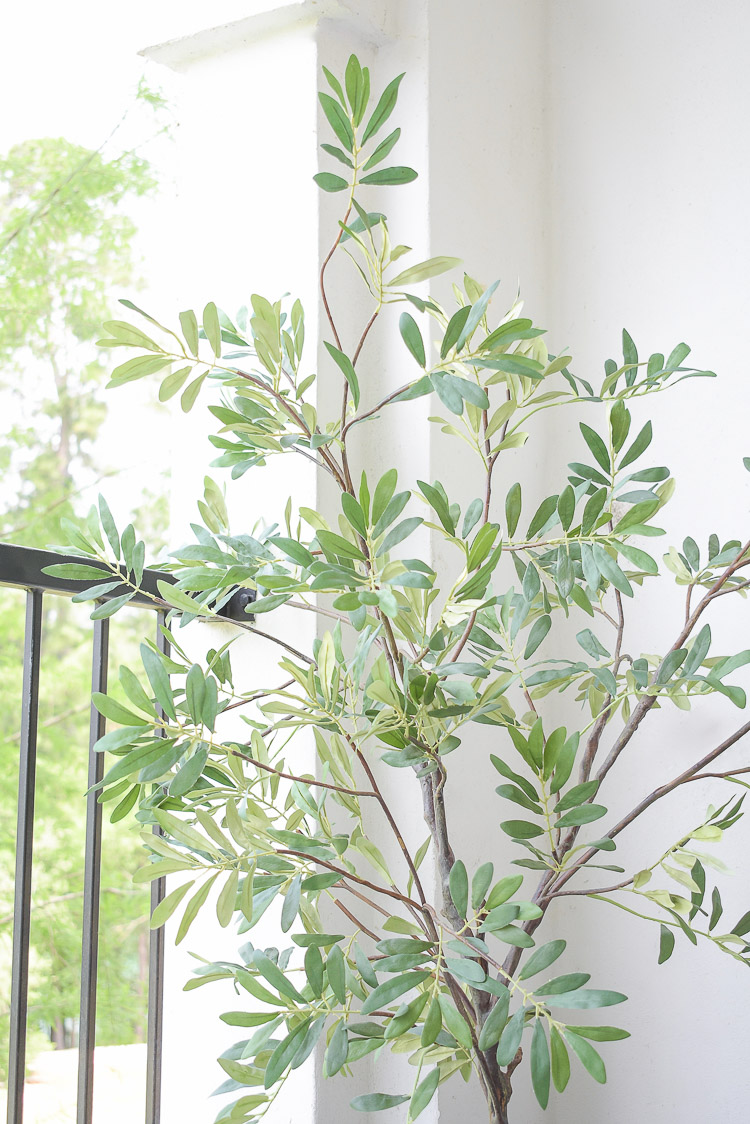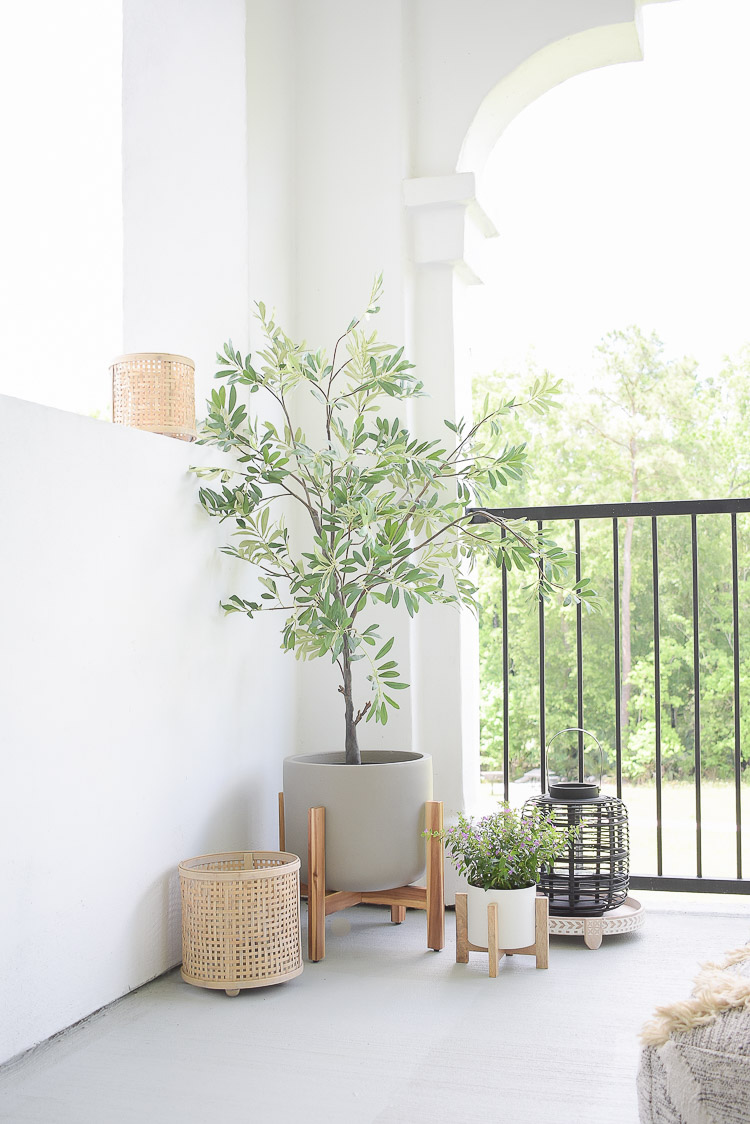 So there you have it, those are my top 3 olive tree picks!  But, there are several more out there with good reviews, etc., and I have  linked them for you below.  Please let me know if you have any questions about mine and enjoy your olive tree if you find one that you love:).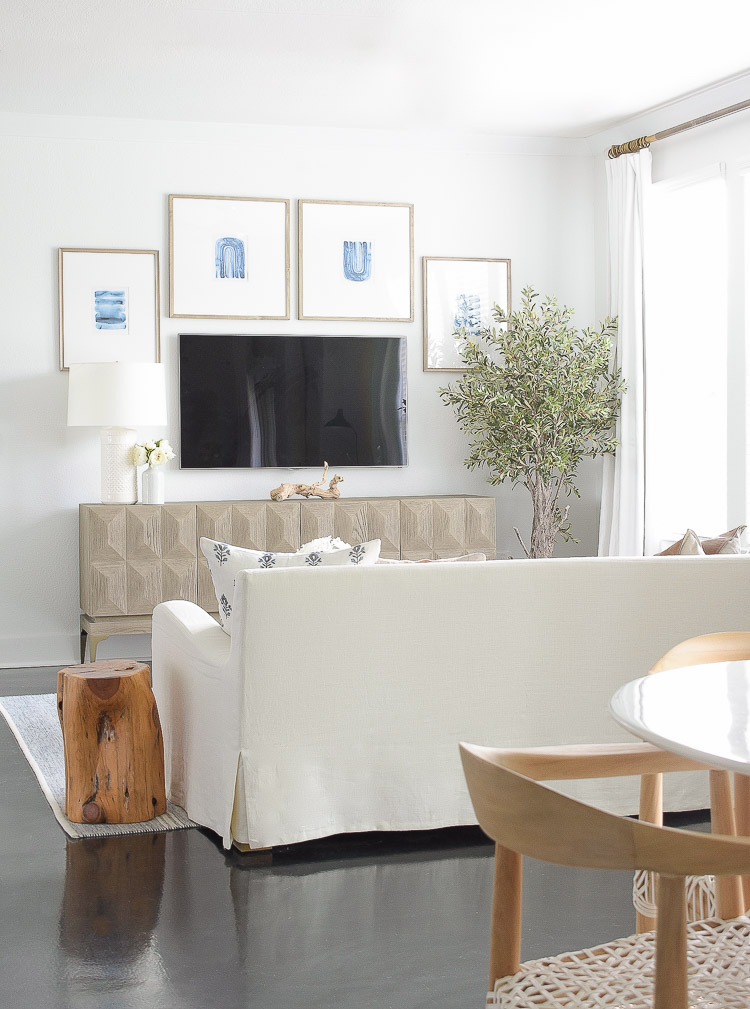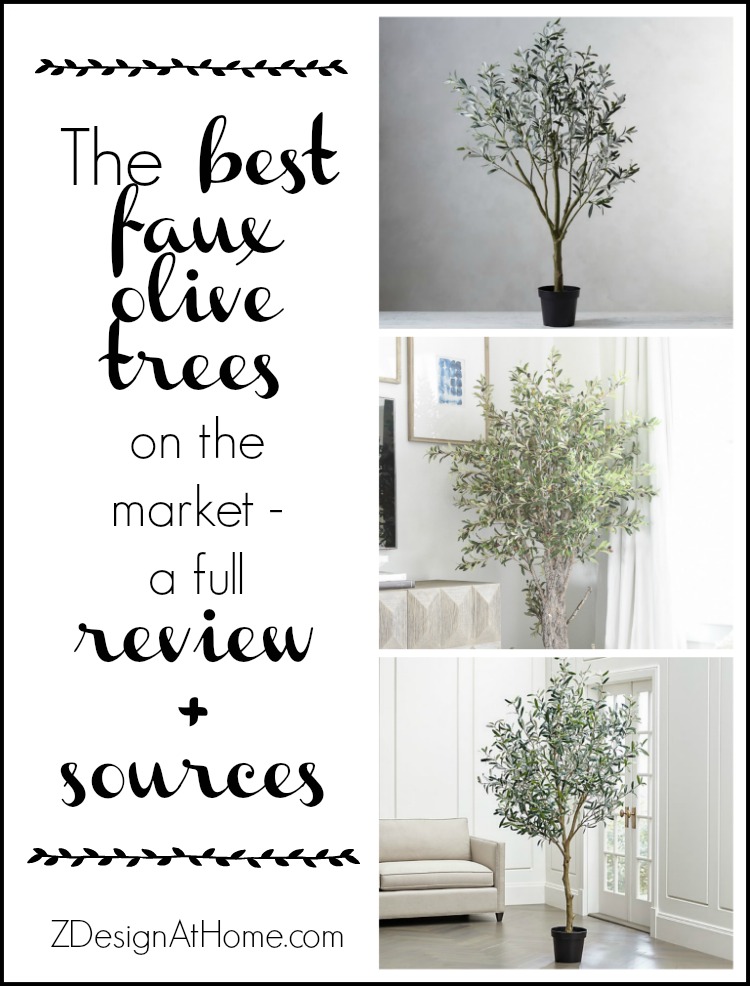 Let' stay connected…
Pinterest | Facebook | Instagram