Nordstrom Anniversary Sale – Last Chance!
Hello friends!  Well, it's been a long almost 3 weeks of the Nordstrom Anniversary Sale but it's been fun!  The sale ends though in just about 48 hours so I wanted to pop in and share a few last minute picks for those of you that have procrastinated and/or for those of you that might be thinking ahead to the holidays since a lot of these items will make great gifts.
Have no fear though…there are still some great items left in the sale and some things have been restocked so you are not completely out of luck!  But first, here are a few of my favorite purchases from the sale from tops, to shoes, to jackets and more that are still available (some in different colors than shown) and that I love…
*Affiliate links used
Tops

Shoes

Accessories

I also wanted to share a couple of items from Nordstrom that are not in the Anniversary Sale but that are on sale and currently GREAT deals.  I have this gingham top and absolutely love it (get so many compliments when I wear it!).  It's currently available in all sizes.  Also have these perforated booties and can't wait to start wearing them again this fall…they are very comfy too.  And these coral wedges (also come in black & navy) are on a crazy good deal right  now at under $60 and would be great to scoop up now for next year!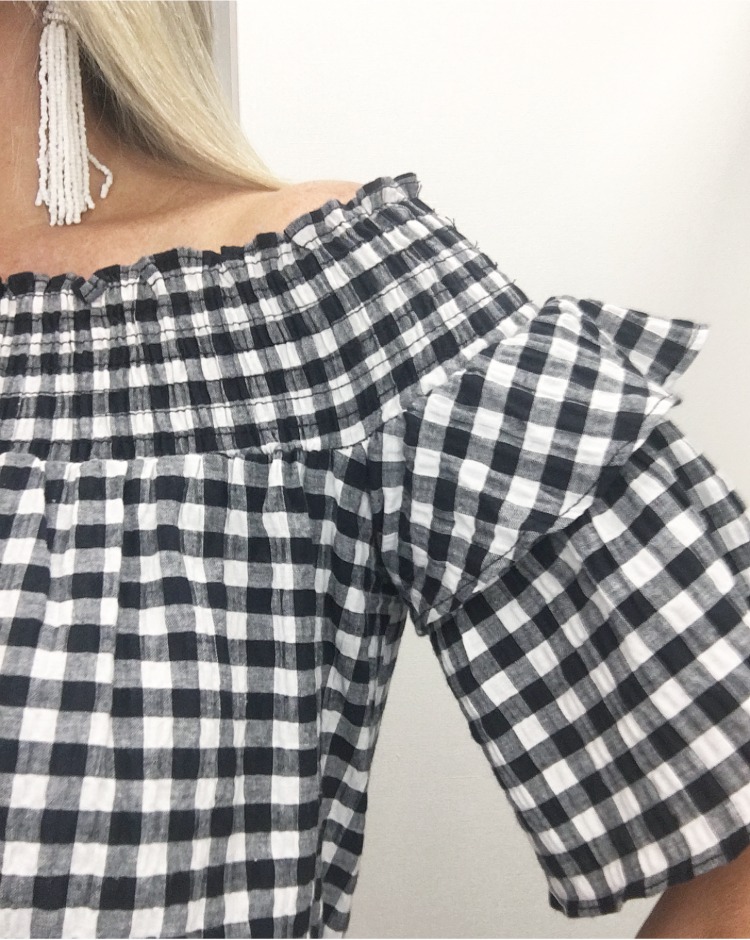 Here are a few more picks and some of which are in my cart as we speak to scoop up before the sale ends this Sunday night, August 6th.  Happy Shopping and remember, after Sunday night the prices go up to regular price for these "new this season" items (and don't forget about free shipping and free returns).  Happy shopping!
Fashion & Beauty

Home

You can check out my round 1 & 2 picks here & here.