Nordstrom Anniversary Sale 2018
Hi friends!  It's that time…the most wonderful shopping time of the year!!  This is always the time that I like to prep my home and wardrobe for fall with all of the great deals going on at the Nordstrom Anniversary Sale, but who knew this year would be so fabulous?!  I've been perusing the Anniversary sale on line this morning and have already ordered several things but truly can't get over how great the selection is this year!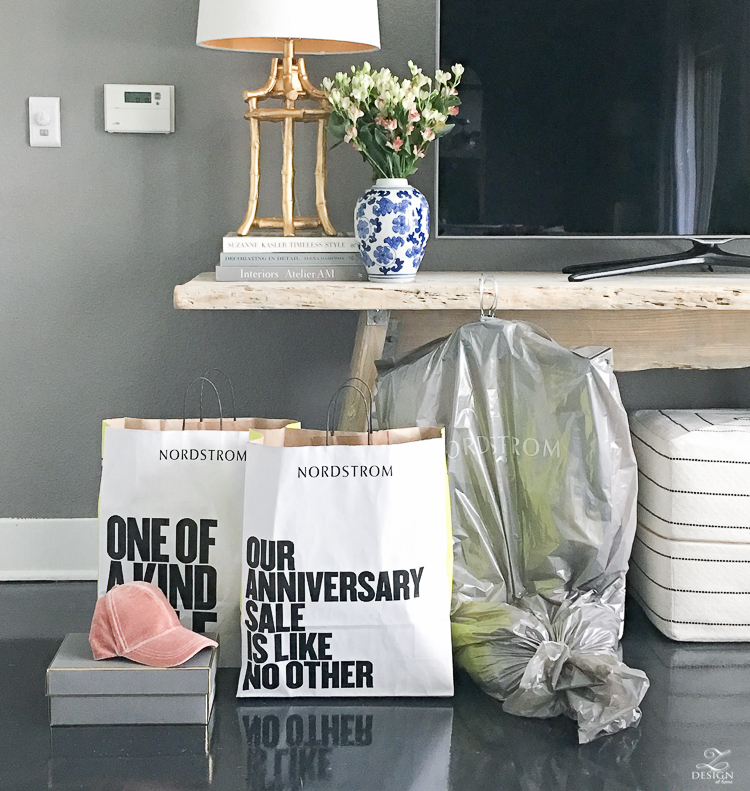 As you may or may not know, from July 12-19th the sale is only open to Nordstrom card holders which is the only way you can shop and have early access to the sale.  Now, I'm not a proponent of having credit cards you don't need but if you are going to have one, this is the one to have to get your family's wardrobe ready for fall fashion at unbelievable prices!  But this card is not just a credit card and is more like your debit card (kind of like the Target Red Card if you have one of those?) where the money is immediately deducted from your bank account just as if you were using your debit card so there are no bills to pay later.  Of course Nordstrom offers the traditional credit card as well if you prefer but you can sign up HERE if you are interested in either.
Two of the big perks to being a card member are 1. you get early access to the Nordstrom Anniversary Sale each year and 2. For each purchase you will receive points that in tern generate Nordstrom Notes after so many dollars spent that act as free money toward future purchases.  The sale opens to the public July 20th but has already been running for a week by then and a lot of the good items and sizes are gone by then;(.
Here is a recap of dates for the Nordstrom Anniversary Sale 2018
~ July 11 – Level 4 cardmembers get to pre-shop the sale in stores only.
~ July 12-19 is early access for card members (apply HERE).
~ July 20-August 5 the sale is open to the public.
~ August 6th – Prices go back up to normal so don't miss out during the sale period!
And, I've got you covered…here are some of my tips for shopping the sale!
 Buy online and choose curbside pickup during the checkout process.  With curbside pickup they bring the merchandise right to your car and you don't have to fight the crowds or wait to receive your goods via UPS.
If you have a Nordstrom card, use a triple points day on your largest spending day so that you can acquire Nordstrom Notes to use towards more expensive items later, or for Christmas gifts this year.
Hit the sale very early on (yes, I mean like stay up until 12 am on the 12th) so that you can catch the good items that sell out fast such as cardigans, booties, handbags and more!
So, without further ado here are my picks for the Nordstrom Anniversary Sale.  I've already ordered a few items this morning but stay tuned because I'll be back before early access is over to update you on my purchases and to share what else I'm looking at for the sale this year!  And don't forget about FREE SHIPPING & FREE RETURNS, all of the time!