Pink and Perforated – OH MY!!
Hi there, friends!  Hope you are having a lovely spring weekend so far!  I live so far from the nearest decent mall (like 5 hours, lol…it's sad, I know!) so when I do get out out of town and have a chance to get to civilization I at least like to stop by some of my favorite stores and I wanted to share a recent find or two with you.  We were in Houston recently (a lot more on that coming soon…big changes are on the way around here that I can't wait to share in the very near future) and of course I had to check out my favorite shoe dept. and ran across these pink perforated beauties!
*Affiliate links used in this post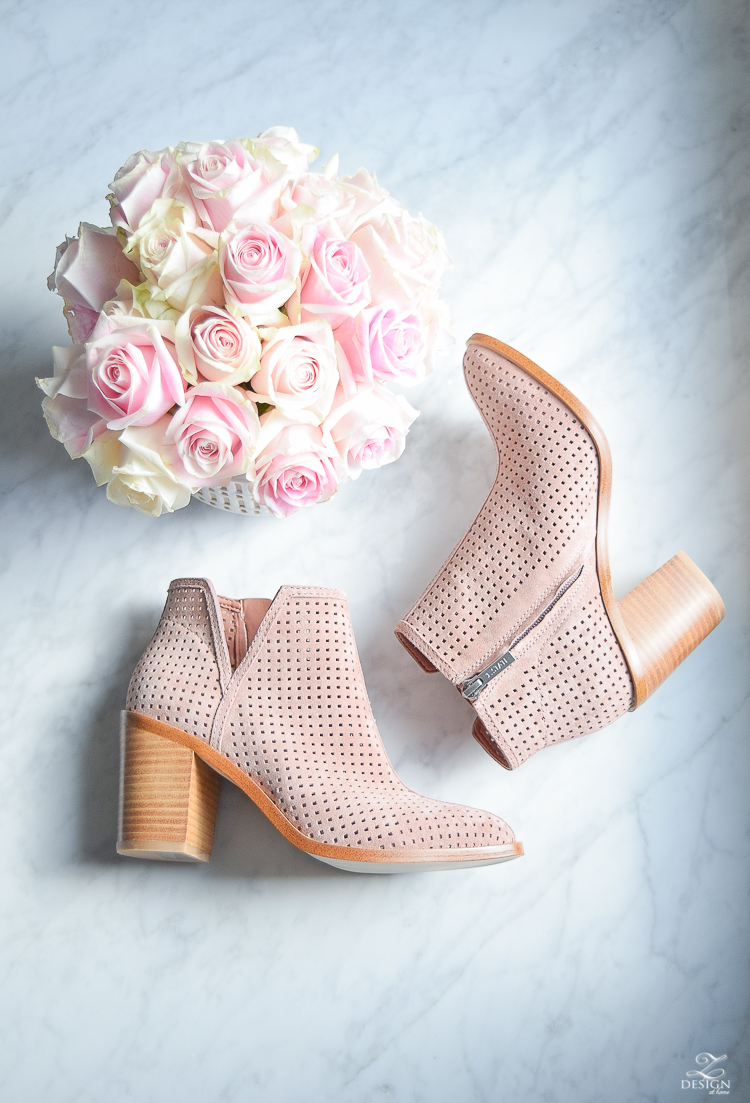 These booties are perforated so they are perfect for spring but also the toe is covered on the inside so they're perfect for those spring evenings when it's still chilly out.  The heel is a very comfortable height so they're not too high that they're uncomfortable but not too low either.  Also, I actually ended up sizing down 1/2 size.  I normally wear a 7 but can sometimes wear a 6 1/2 and can sometimes wear a 7 1/2 depending on the shoe so just so you know, you may need to go down a 1/2 size.  When I purchased mine they had just come out with them and they were in such high demand according to the sales person that I couldn't get any of the sizes I normally wear in the store and they had to order them for me but I was so happy to see them when they arrived at my front door a few days later!  Oh, and they're just the right shade of pink!  Not too pink but just pink enough to give them that feminine touch (more like a blush actually).  Click the image to shop…

I also just ordered these jeans for spring/summer and can't wait to wear them together!  I love the frayed edge detail at the bottom and can totally see myself in these two items all spring and possibly summer since the jeans are cropped!  They haven't arrived yet but when they do I'll give you an update on them.  They were also super affordable for such a cute pair of jeans like this with the frayed bottom.  Click the image to shop…

Here also is another pair of shoes I bought some weeks back in preparation for the spring/summer months..  I don't know what I was thinking but I wore them to the Children's Museum (for some crazy reason not realizing we would be there all day) but much to my surprise my feet didn't hurt by the end of the day at all.  Again, these shoes are perforated but with an open toe this time.  I love the slit that comes down the side of the shoe making them perfect to wear with the jeans above or with shorts or anything for that matter this spring/summer.  I sized down 1/2 size in these as well.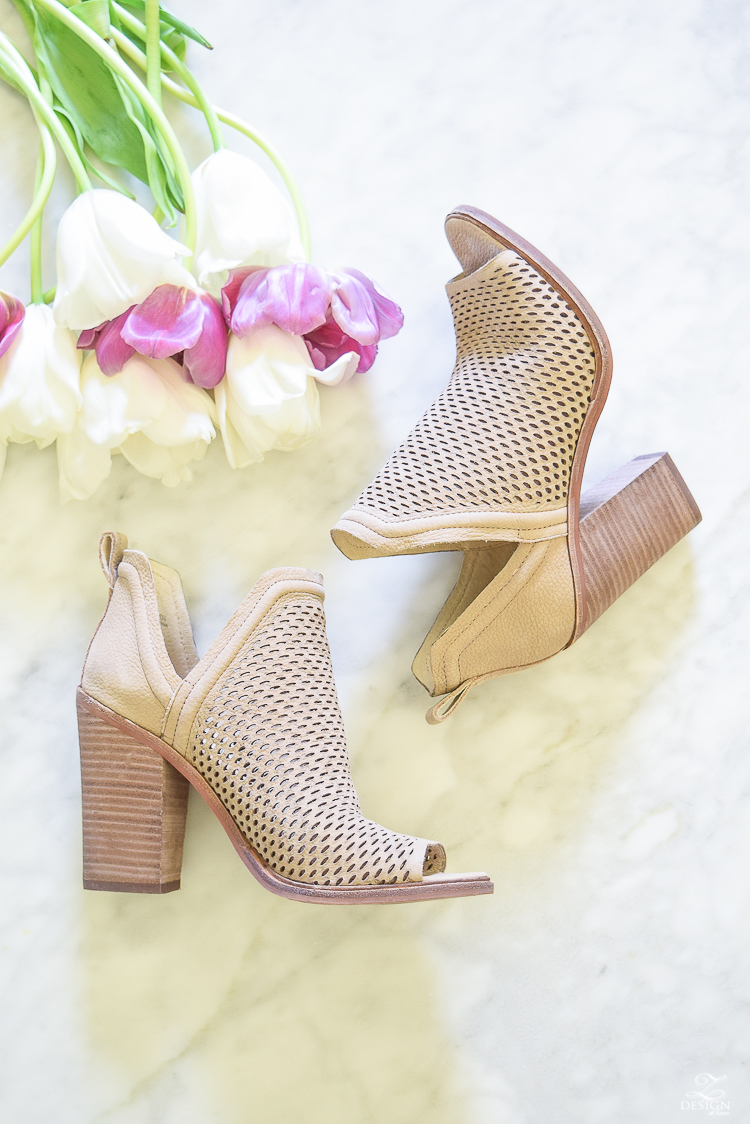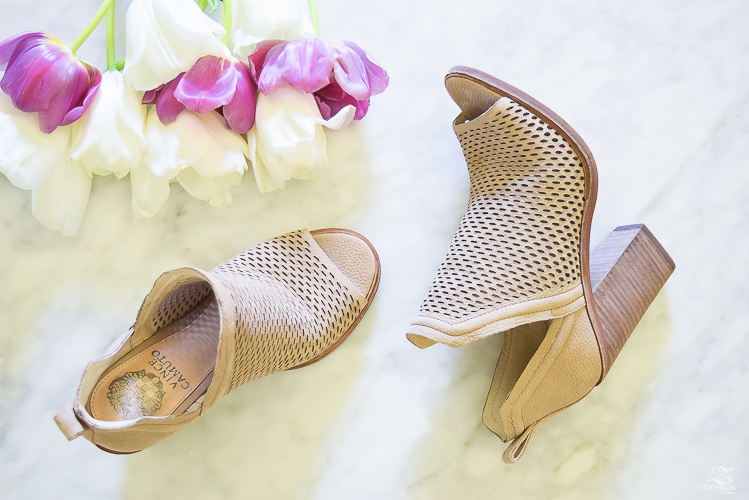 Here are a few more pink and pink perforated shoes I'm loving right now as well…and all oh so cute!

I also wanted to share this adorable perforated top with you and it's on sale for just under $36 so who could resist, right?!  Have to tell you that after reading the reviews I ended up ordering a medium and a large thinking the medium would fit but oddly the large is the one that ended up fitting me.  Just for reference, I normally wear a small (sometimes XS and sometimes M depending on the brand).  The arms are small so if you have tiny arms you will probably be fine with the M but just beware that it runs really small.  It comes with a cami that is the same color and I would say the color is a muted pink and not as bright as what you see on the model in the photo below.  Also, it came with a prepaid label so it was easy peasy to send the one back that didn't fit!  It also comes in white…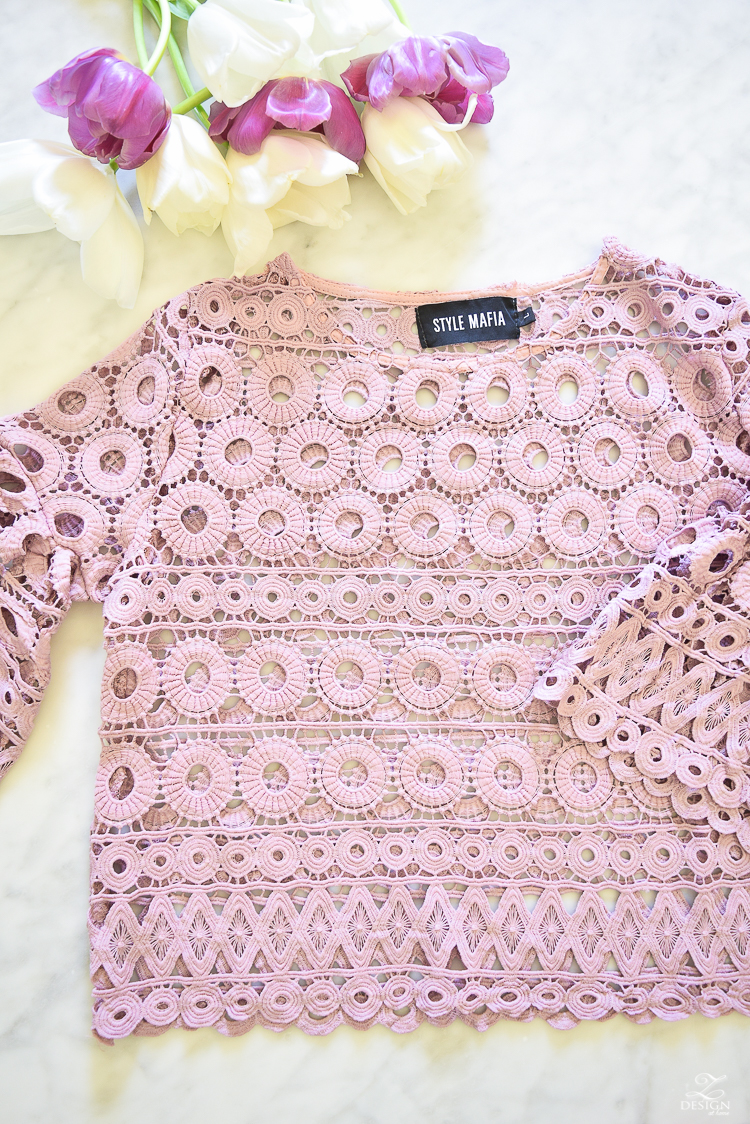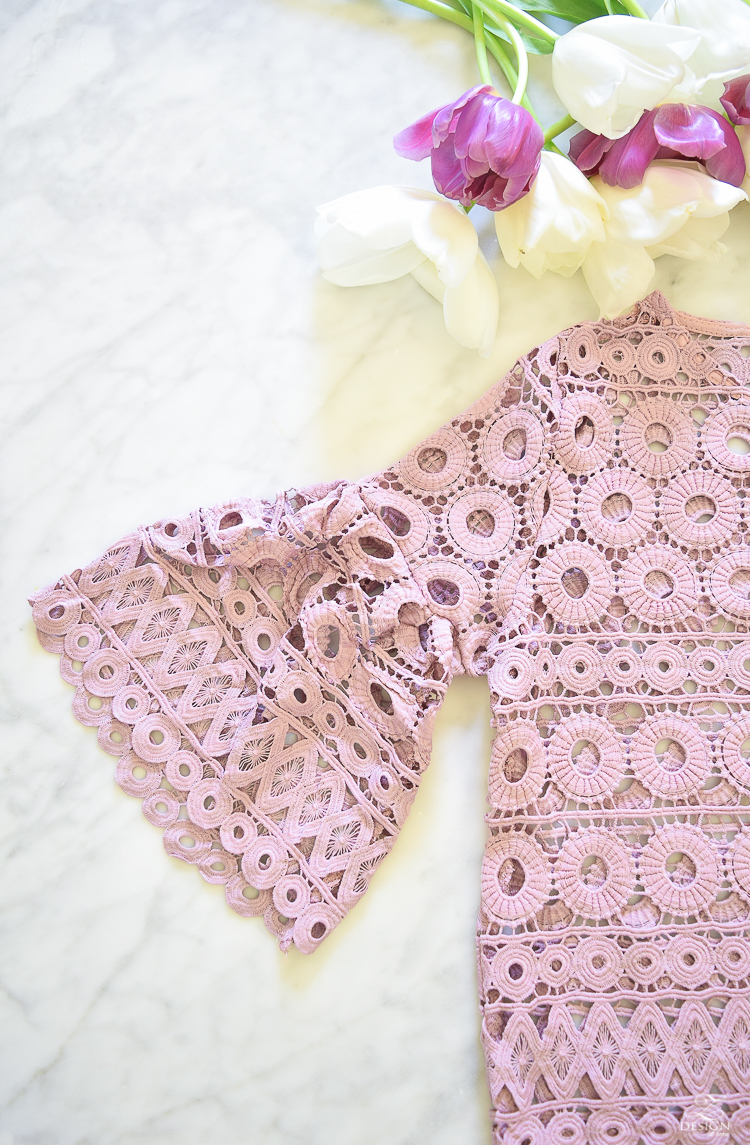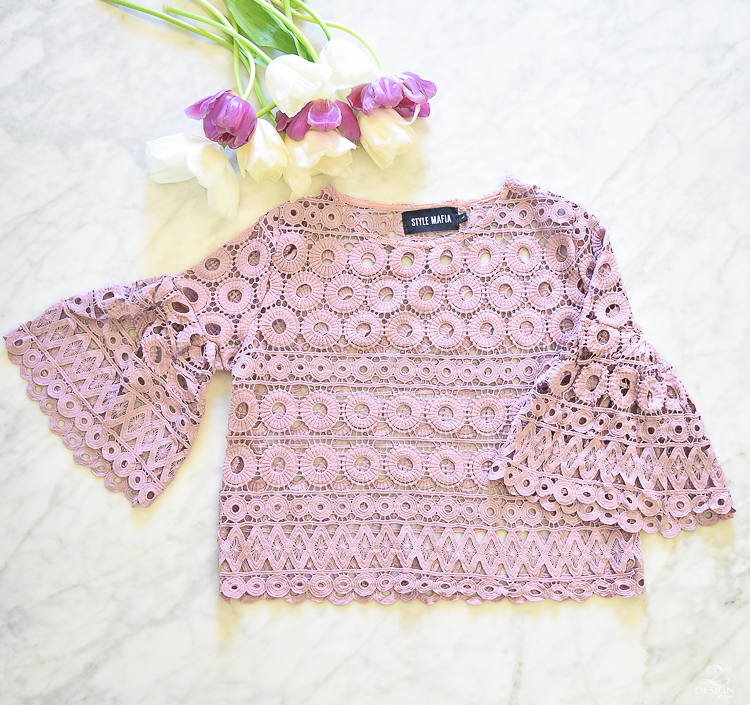 One last cute pair of shoes.  This shoe is a great, lesser expensive alternative (like half as much) to the Marc Fisher espadrille.  I actually like this one better because I like the color better and I also like that it doesn't come up as high on the top of your foot, although they are both nice.  These are on order as well for spring summer and I'll let ya know how I like them once they come in.  Again, I think they will look great with the jeans mentioned above!

I plan on wearing the pink perforated top to another conference I have coming up soon and probably for Easter as well.  I hope you have some luck finding something you love and happy shopping, and happy spring weekend!!
Xoxo, Bree
You might also enjoy a post on my favorite spring sneakers from a couple of weeks ago…