How to Get the Curl out of a Cowhide Rug
You've seen them gracing the pages of all of the big home decor magazines and all over Pinterest (you can find me HERE on Pinterest if you haven't already) but, if you have a cowhide rug you know what I'm talking about when it comes to the ends curling up, don't you?!?  And it's beyond frustrating, isn't it?!  From tripping over that pesky curl to getting your foot hung up underneath it at the dinner table, to it just plain old looking ugly, it's a bummer when your beloved cowhide curls up and by now you may be wondering what in the world you can do to get the curl out of that cowhide rug?!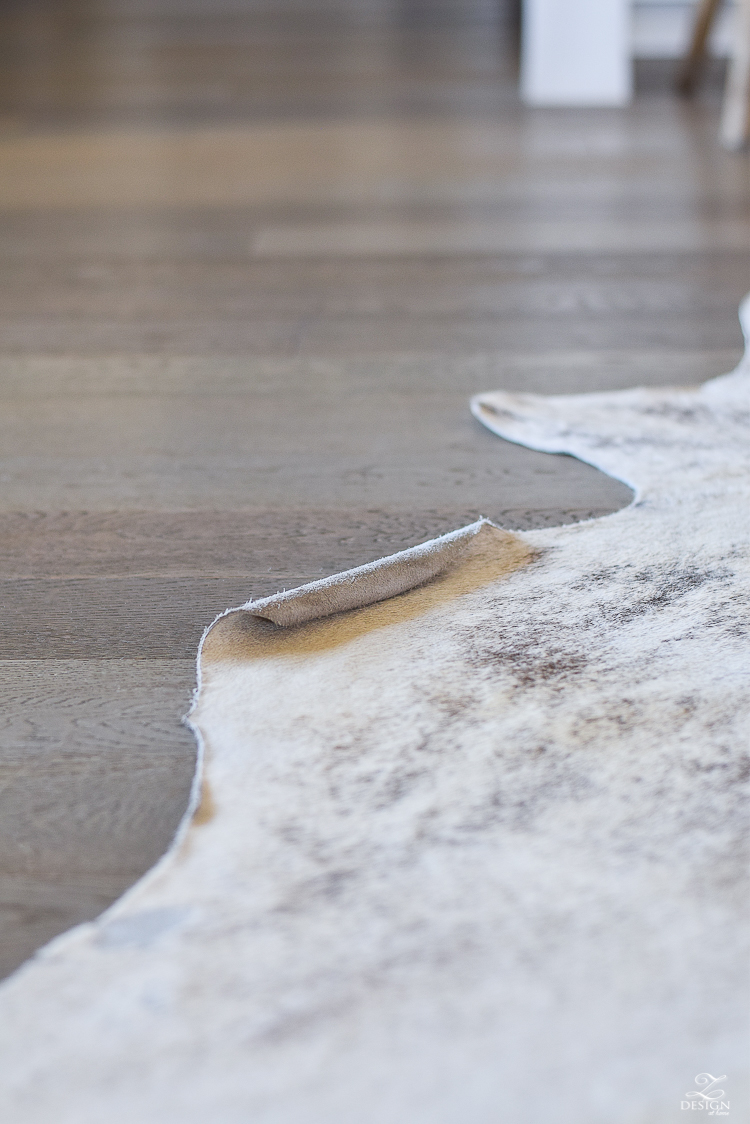 I've had a cow hide rug for a little over a year now and it wasn't long after I purchased it that I noticed the ends receiving the most traffic starting to curl up so I began to wonder how to lay those ends back down.  I loved the color of mine and had heard that this color was hard to come by at the time (gray brindle) so I didn't want to have to replace it already and knew I had to figure this design dilemma out (I purchased it at a local shop and they didn't have more in this color…trust me, I checked).  Well, this may sound silly but my first thought was that I wet my son's hair in the morning to tame his bed head before school so why couldn't I use the same principle on my rug.  It's just water right?!  So, in theory it shouldn't hurt my rug, right?!  So this is what I decided to do but first, here are a couple more shots of those ugly curls…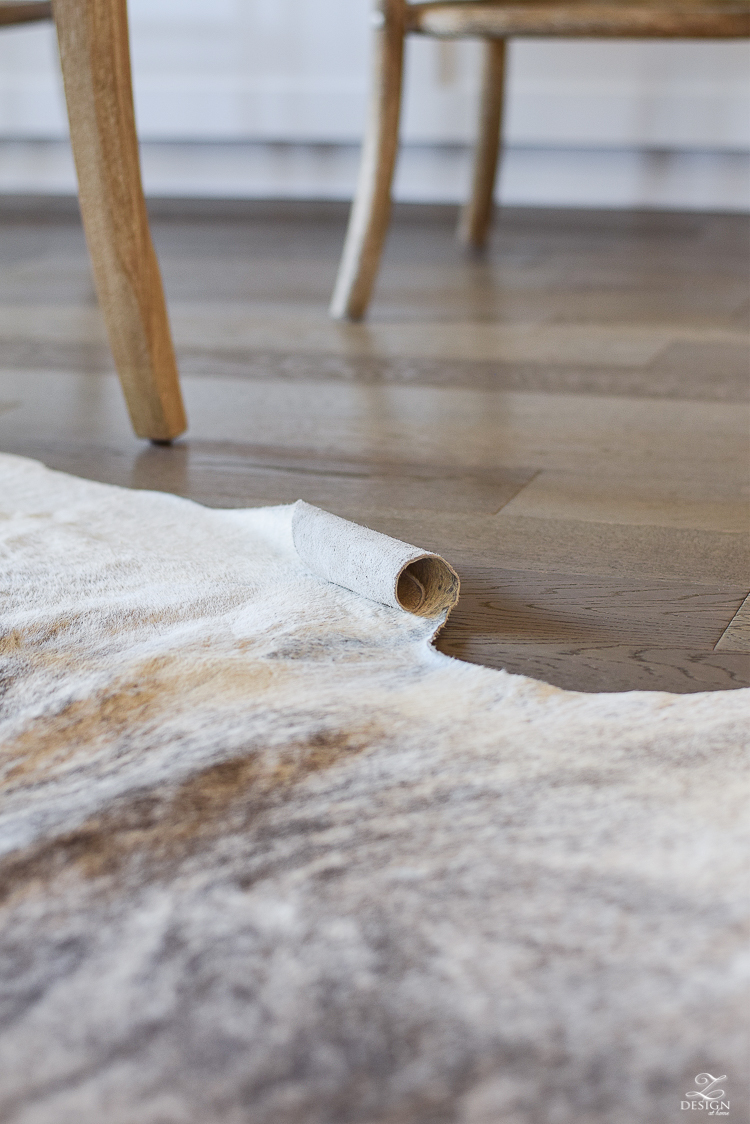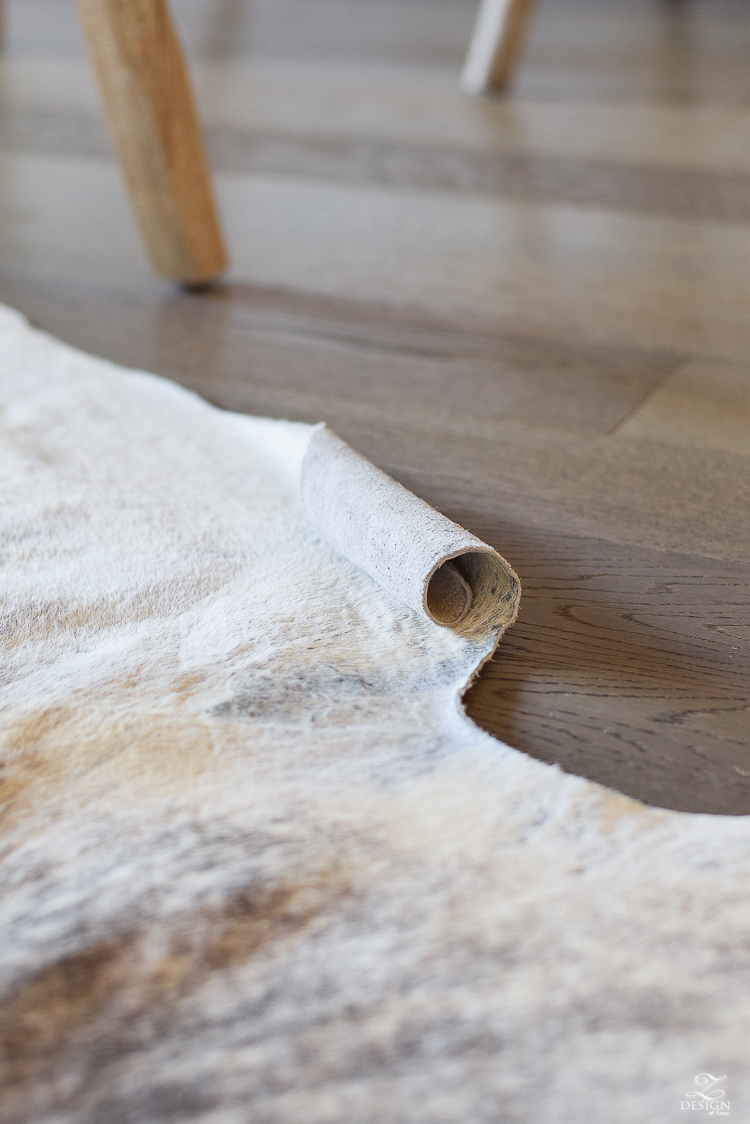 Not very pretty, is it?  So here is a very simple list of what you'll need to get the curl out of your cowhide rug:
Spray bottle with fresh, clean water
Books or something similar in weight and size (the bigger and heavier the better)
Old towels (2 per curl)
Now that you have gathered these 3 things this is what you'll need to do to accomplish getting rid of your curls.
~1st place one of the towels underneath the curls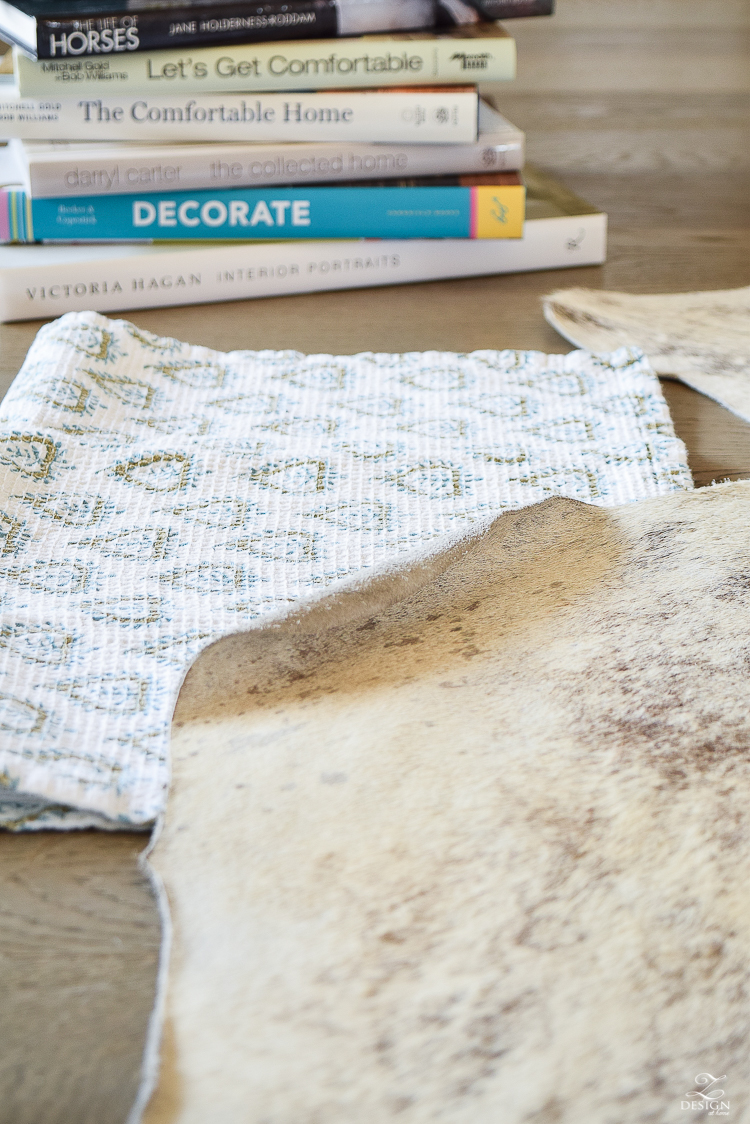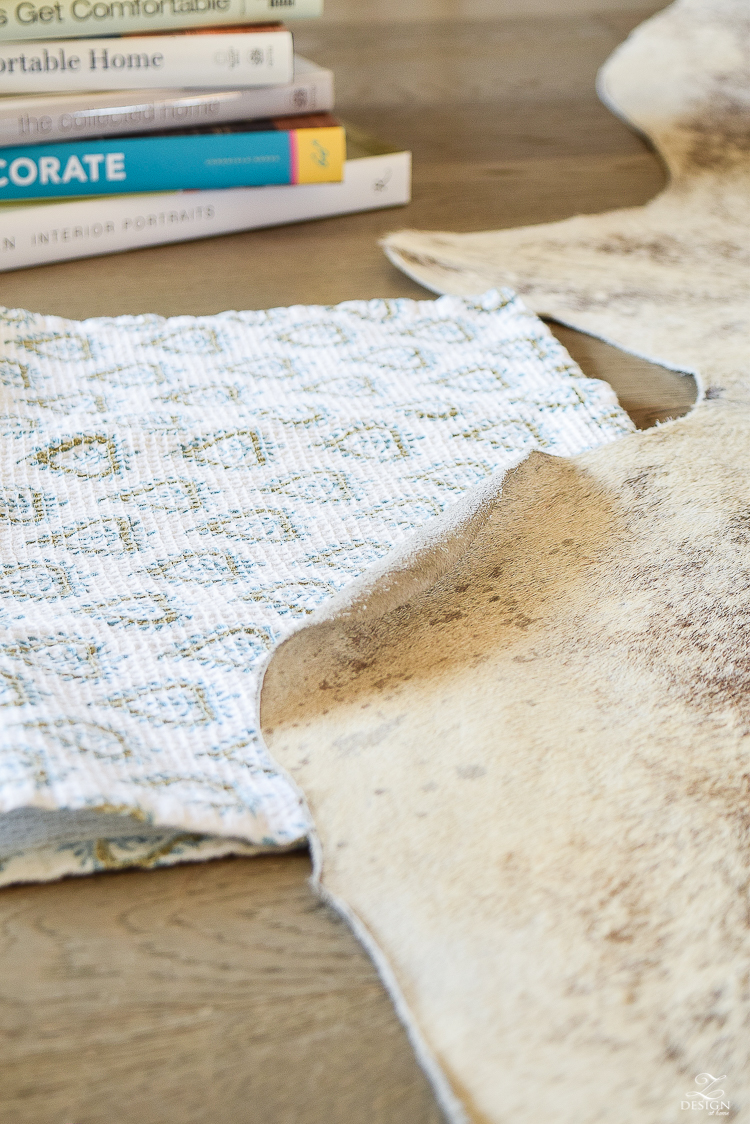 ~2nd, pull the curl out and spray it to wet it down pretty good.  You don't have to completely saturate it but just give it a few good sprays top and bottom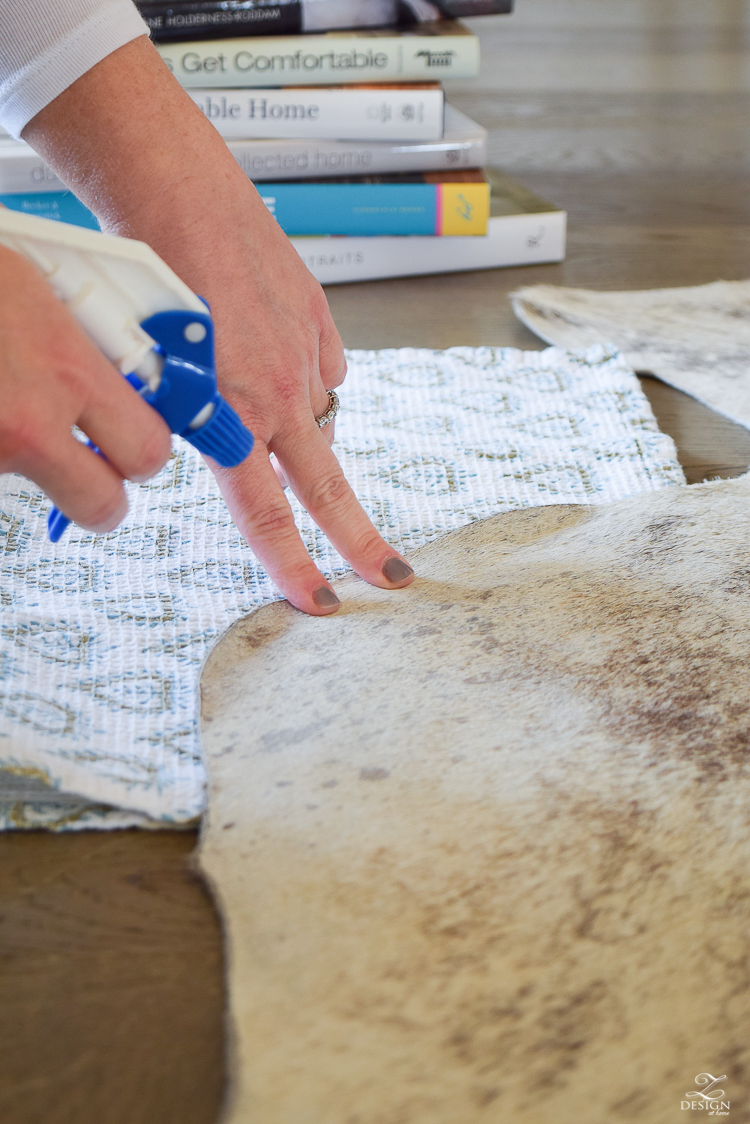 ~3rd, put another towel on top of the curl before you place your books on top so that you won't damage the books (if you're using books)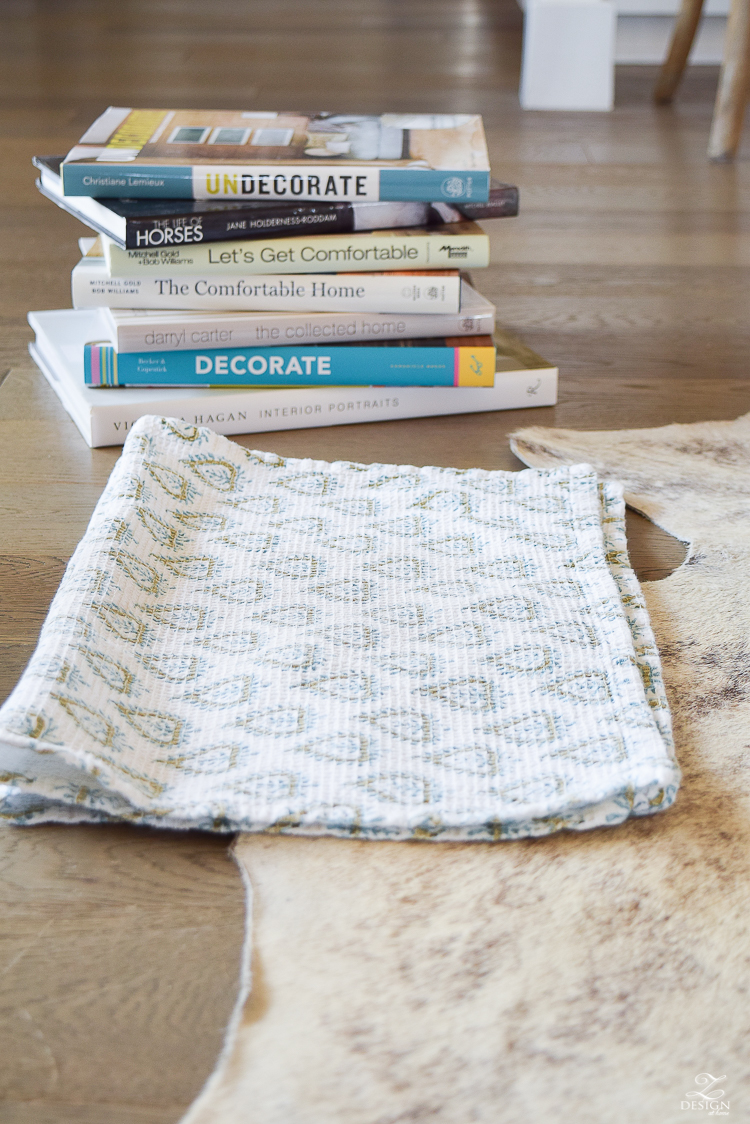 4th, place the books on top of the towel and leave over night.  I have done this in two hours and it works (like for this post) but I think leaving the books over night works even better!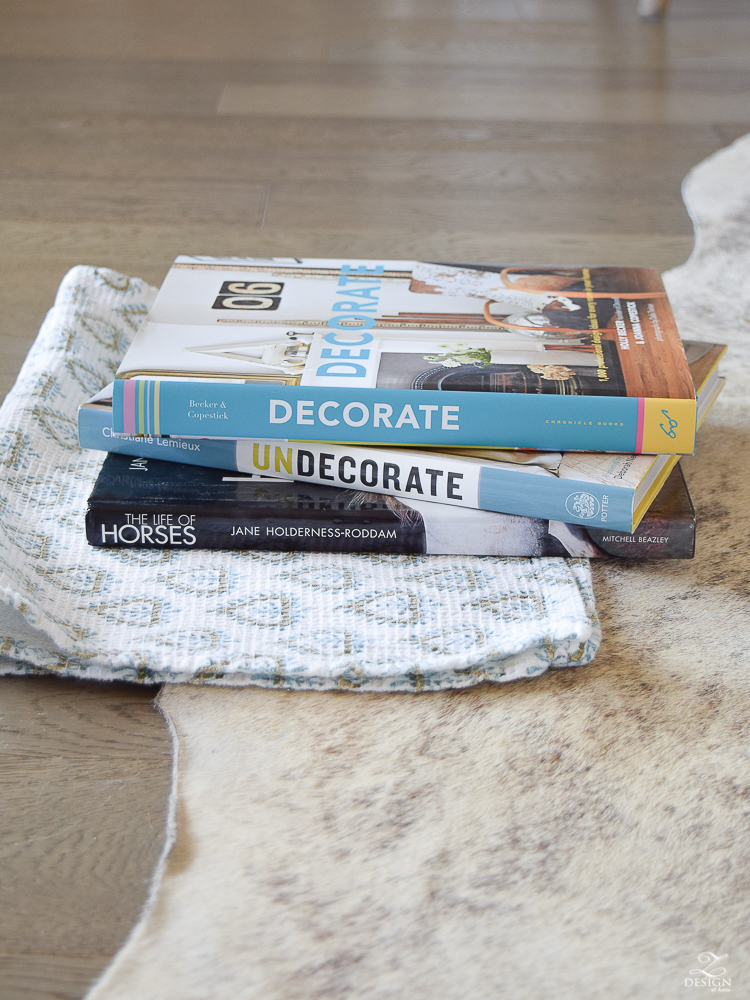 I actually had 3 spots that needed to be flattened this time so this is what mine looked like while processing if you will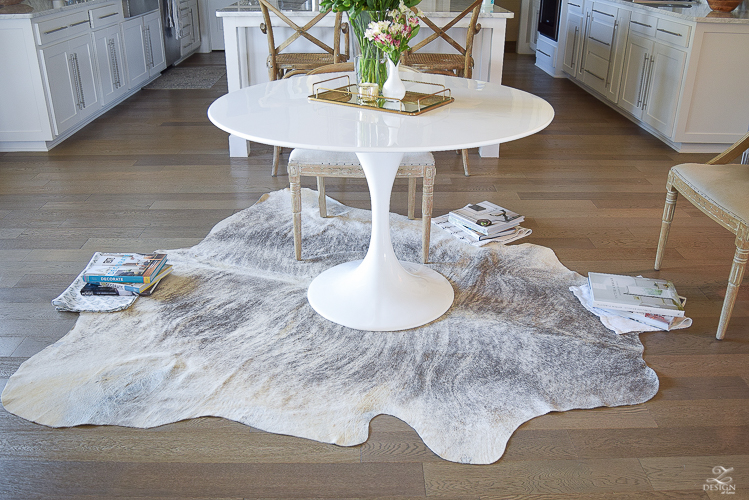 Final step, remove the books the next day (or no less than two hours later) and this should be your result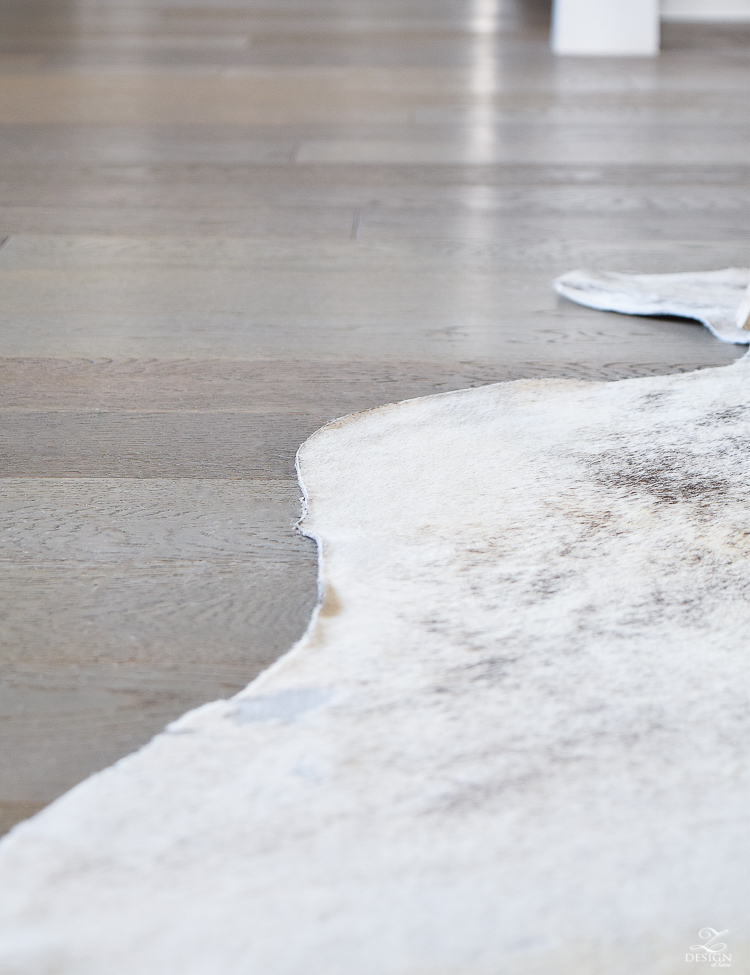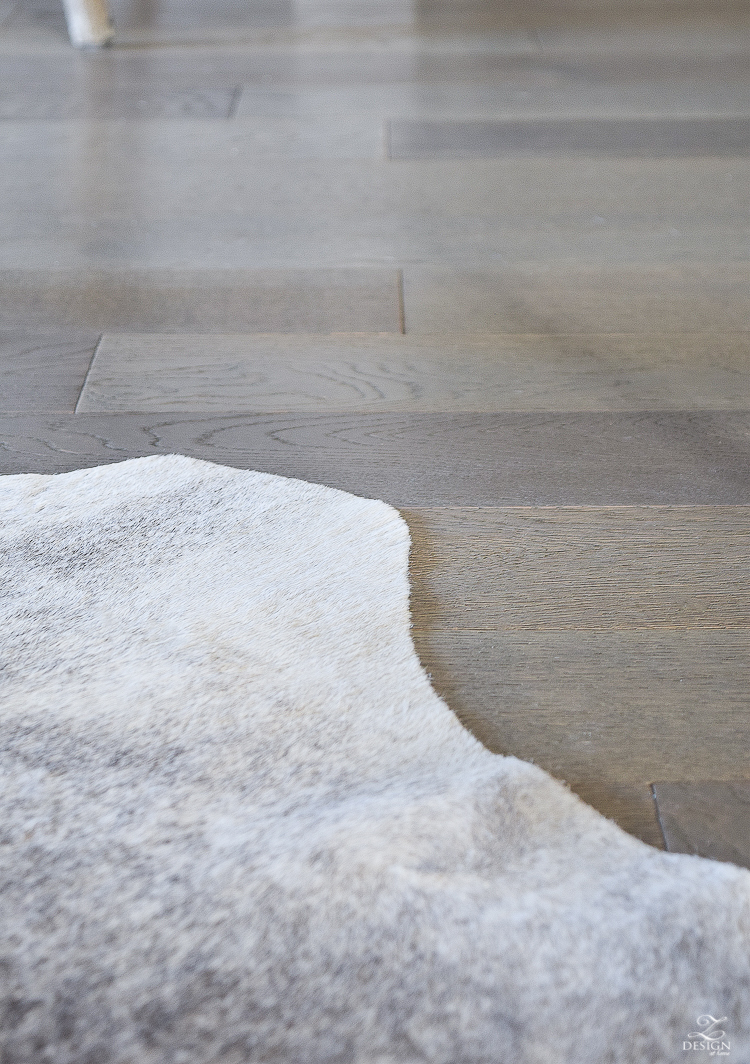 And this is what the finished product should look like.  See, no more curls!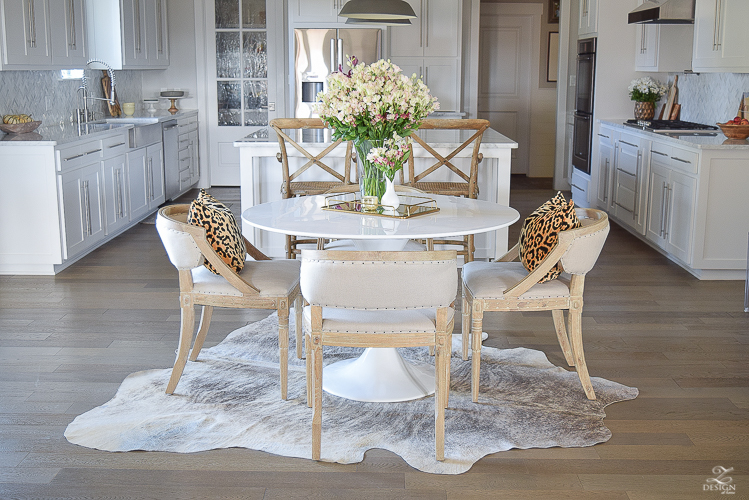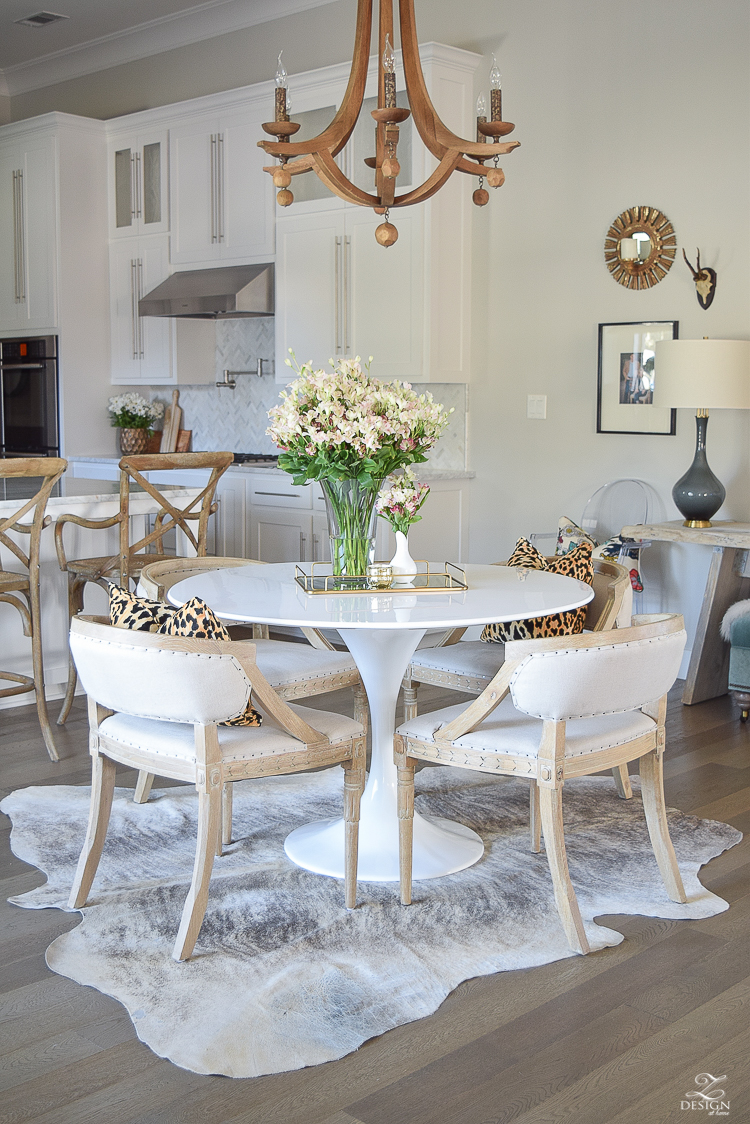 It's not perfect (because lets face it, it's cowhide and that's part of the beauty of it) and it will curl up again I'm sure of it but, at least it will stay nice and flat for a little while.  Just to give you an idea, it seems I usually end up doing this about once per quarter and/or if we will be doing some entertaining so that my guests aren't tripping over the rug.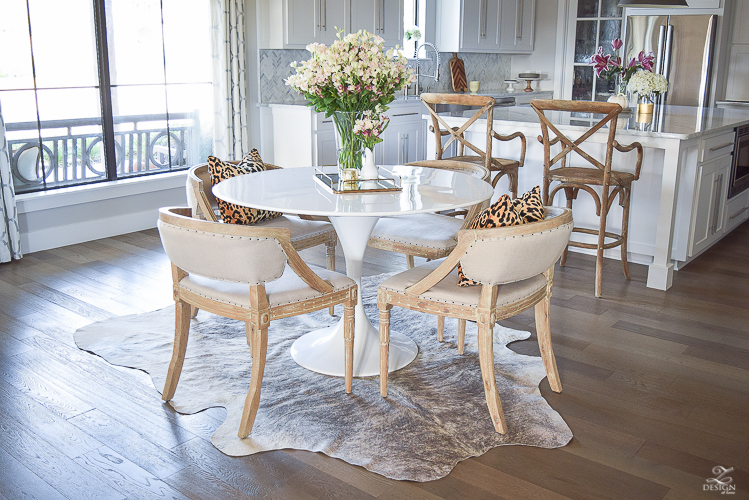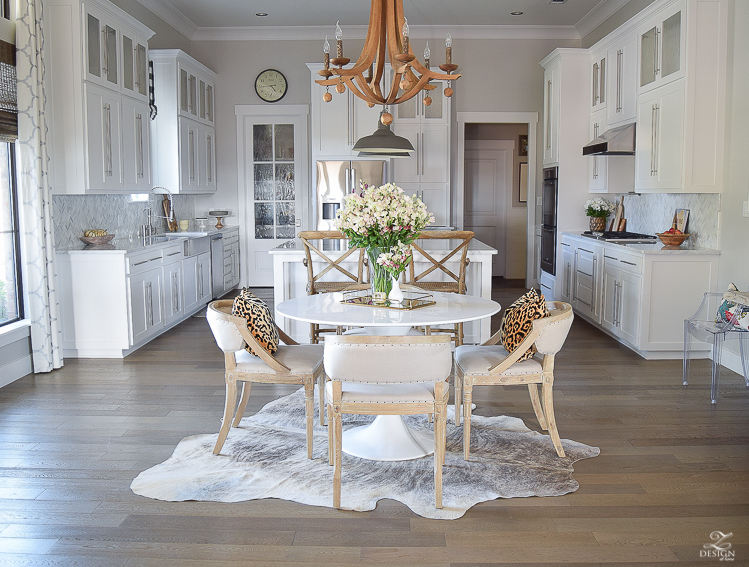 And last but not least, If you are on the hunt for a cowhide rug I've scoured the web and found some favorites in a few different colors and sizes.  My cowhide rug is truly one of my favorite home decor pieces that adds character and warmth to my home and my little breakfast area wouldn't be the same without it since it gives my space a unique look and feel rather than just having a typical square, round, or rectangle rug here.  I hope you've enjoyed this post on how to get the curl out of a cowhide rug and please just click the images below to shop (affiliate links used).

Other favorite cowhide & Sheepskin Accessories:


*For a comprehensive resource list for this space please click HERE
Furniture:

Accessories:

Lighting:

Drapes & Pillows:

Fixtures & Hardware: