A Few of My Favorite Things
Happy weekend friends and thanks for popping in to see a few of my favorite things this week!  You know I love sharing great finds and beautiful home decor items that make my heart go pitter patter so I hope you enjoy todays post because it's super special.  You may have seen my recent dining room redo where I shared my favorite lamp from Horchow…the coveted golden bamboo lamp?  The moment I laid eyes on it I knew it was the perfect piece for my room refresh so I though I would share it along with some other favorites a little more in depth today.  Isn't it just stunning?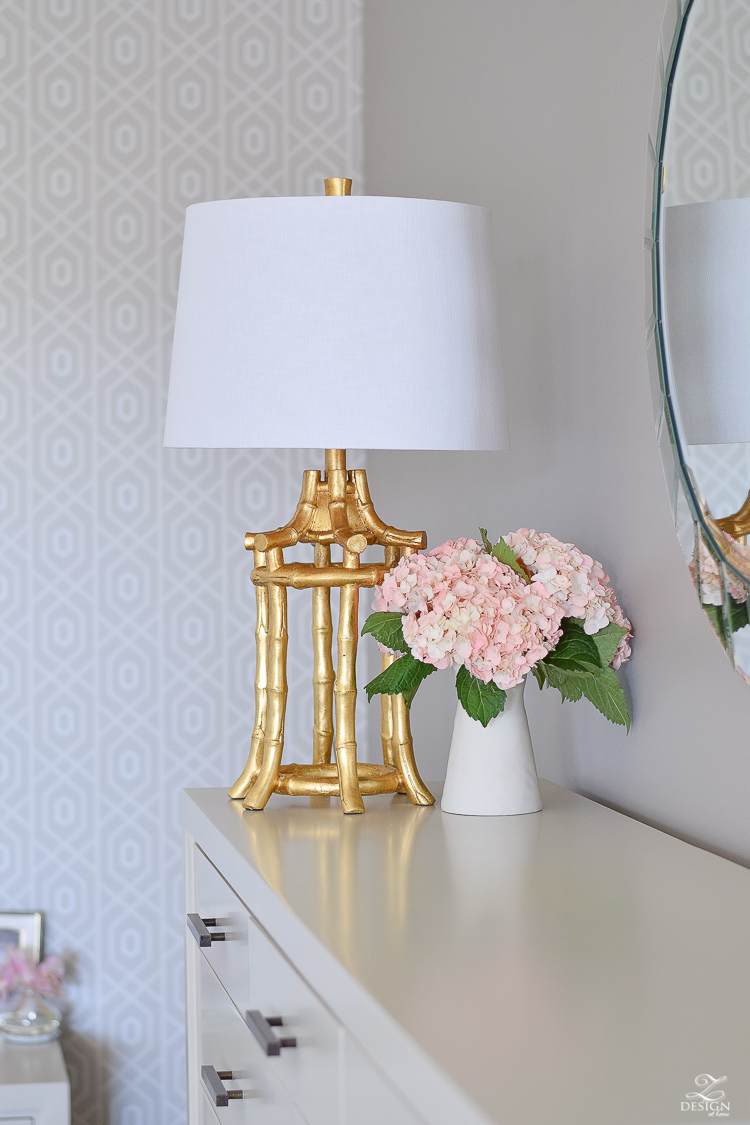 By now you probably know how important I think a good lighting plan is in any space so when I went on the search for just the right lamp for my project (I only needed one so it had to be special) and ran across this one at Horchow.com I knew in an instant it was coming home to live with me and that my search was over.  Horchow had the best possible price I could find anywhere on this lamp, and with free shipping (#bonus!).  I love it's modern chinoiserie feel, stunning gold finish, and it's crisp white linen shade that completes the package too.  I'm picturing it here in my bedroom because I can see a pair of these on either side of the bed for some bedroom updates I'm planning for next year.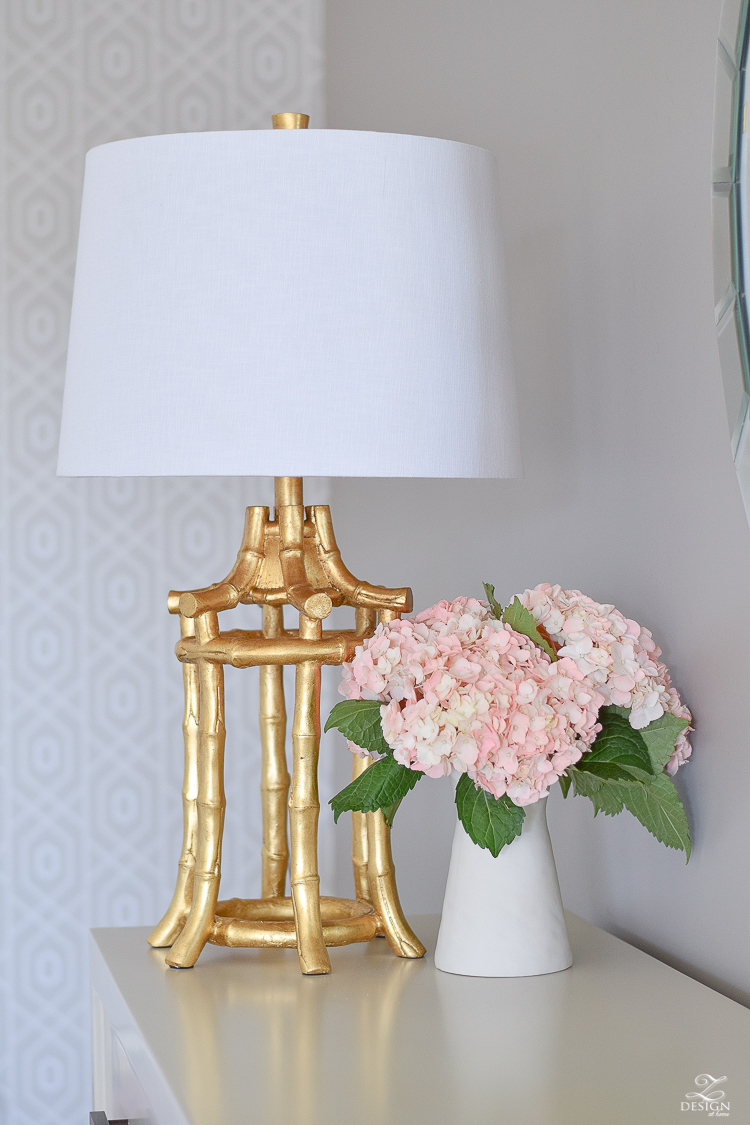 Shop this Lamp

Next up is this brass tiered coffee table that I've been eyeing for quite some time.  I have plans for our existing coffee table in another area of our home that it's more suited for and would love to use this brass beauty in our living room.  The size is much better suited for our space, not to mention we need something round since our sofa size and shape changed earlier this year.  Brass coffee tables are one of the most on trend pieces out there today but what I love most is that the brass coffee table is a classic that will work with any home decor style for years and years to come.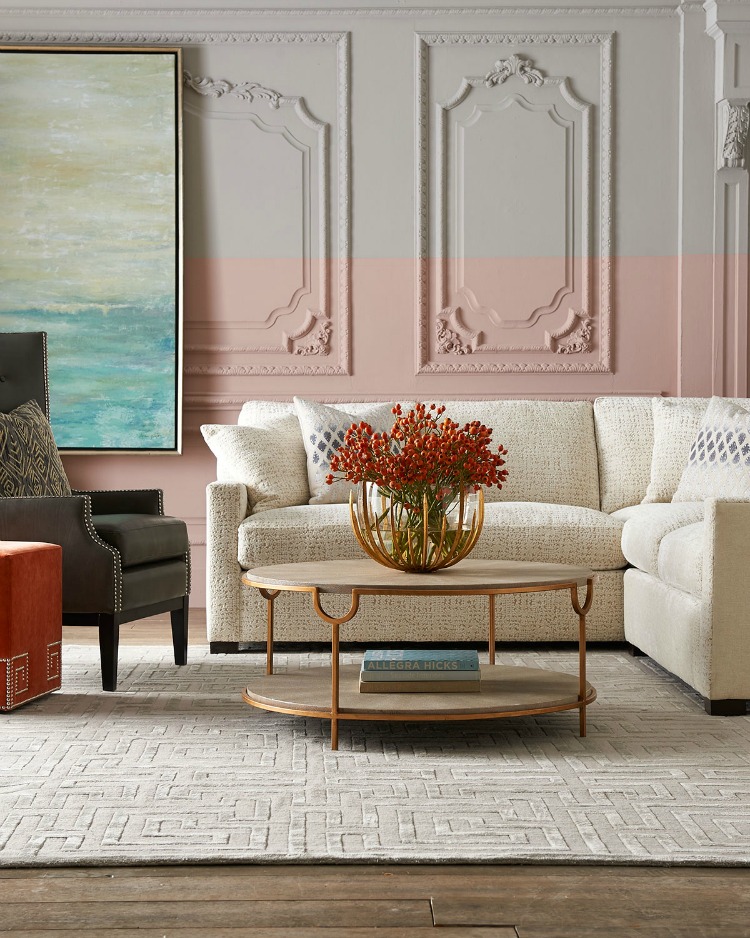 Shop this Table

Some other trends that are happening now and here to stay I think for a while are dark and moody pieces with a bold, glam flair like some of the pieces you will see below covered in navy and peacock.  Vintage inspired rugs and tones of blush, gold, and rose gold are definitely here to stay and a must have for any home decor lover looking to make updates.  Additionally, If you will look at #8 below, the arched floor mirror is such a statement piece that goes with any decor style and I love how Horchow shows it as a pair…such a brilliant way to use this mirror!  I used this mirror for a client last year and it is a true stunner in person and such a great price for a mirror like this, with free shipping.  I am also considering the white console below (#4) for a client's home.  It's the perfect piece to place an ottoman or bench underneath for additional seating to pull up and I love that it's functional as well with 3 drawers.  And last but not least the soft, blush pink lamp with acrylic accents (#2) is just perfect, don't you think??  I suppose if I move my gold bamboo lamp from my dining room to the bedroom permanently this pink beauty might just be perfect in my dining room??
I hope you enjoy perusing a few of my favorite things this week and that you will take a moment to explore Horchow's website once there.  I love that they offer a wide array of quality items from furniture, to lighting and bedding, to rugs and curtains, to tabletop and more.  I have enjoyed doing business with them over the years personally and for clients and always appreciate the quality products and service they offer and I know you will too.  Happy shopping!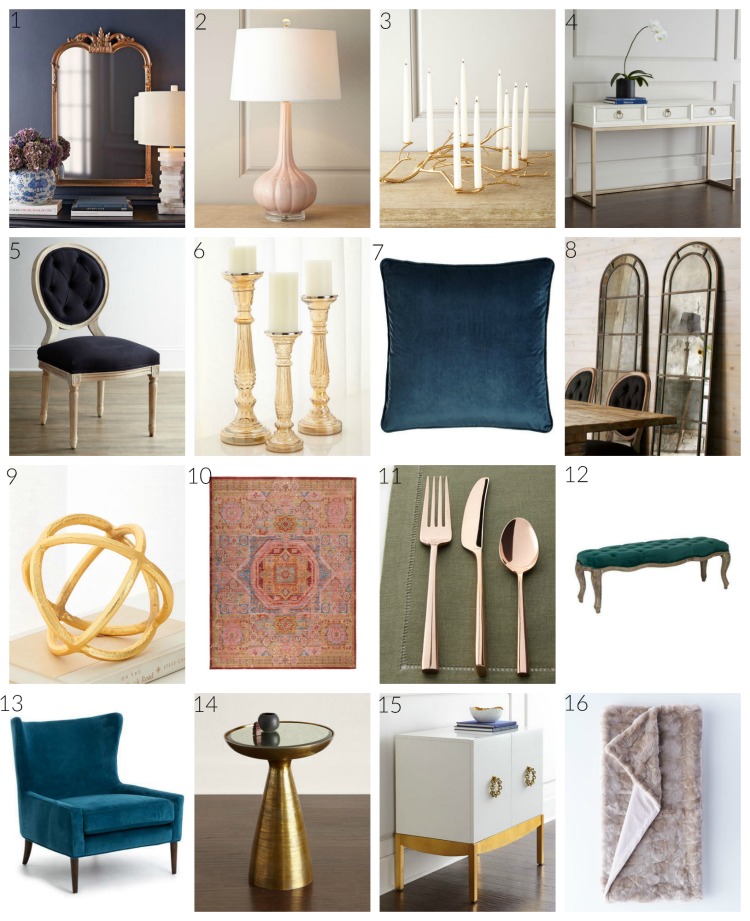 Gold Mirror | 2. Pink Fluted Lamp | 3. Gilded Branch Centerpiece | 4. Console | 5. Black Tufted Dining Chair | 6. Gold Luster Candle Holders | 7. Navy Pillow | 8. Arched Mirror | 9. Golden Sphere | 10. Vintage Inspired Rug | 11. Rose Gold Flatware | 12. Bench | 13. Modern Wing Back | 14. Side Table | 15. White/Gold Cabinet | 16. Faux Fur Throw
Furniture:

Mirrors, Lighting & Rug:

Accessories:

*This post contains affiliate links and was done in partnership with Horchow but all opinions are my own