After Christmas Sales – Home Decor & Fashion
I hope you made it through the Christmas and that you had a joyous time with friends and family this year, friends!  We spent the holiday with our families in Florida and the Alabama coast and truly had the most wonderful time!  We're still kind of hanging out and relaxing but are on the way home now and I'm anticipating taking down Christmas (and kind of can't wait)!
In the mean time, I'm doing a little on line shopping to see what great deals I can find during the after Christmas sales and thought I'd share some of them with you!  As you might know, I've got some big projects going on in 2018 and I'm scheming decor themes for different rooms in the house already and am looking to see if I can score some great deals!
Affiliate links used in this post.  you can read my full disclosure policy here.
To start…here are a few things on sale from my home like my favorite black and white tassel throw and similar tassel pillows,    along with a few other pillows at 25% off…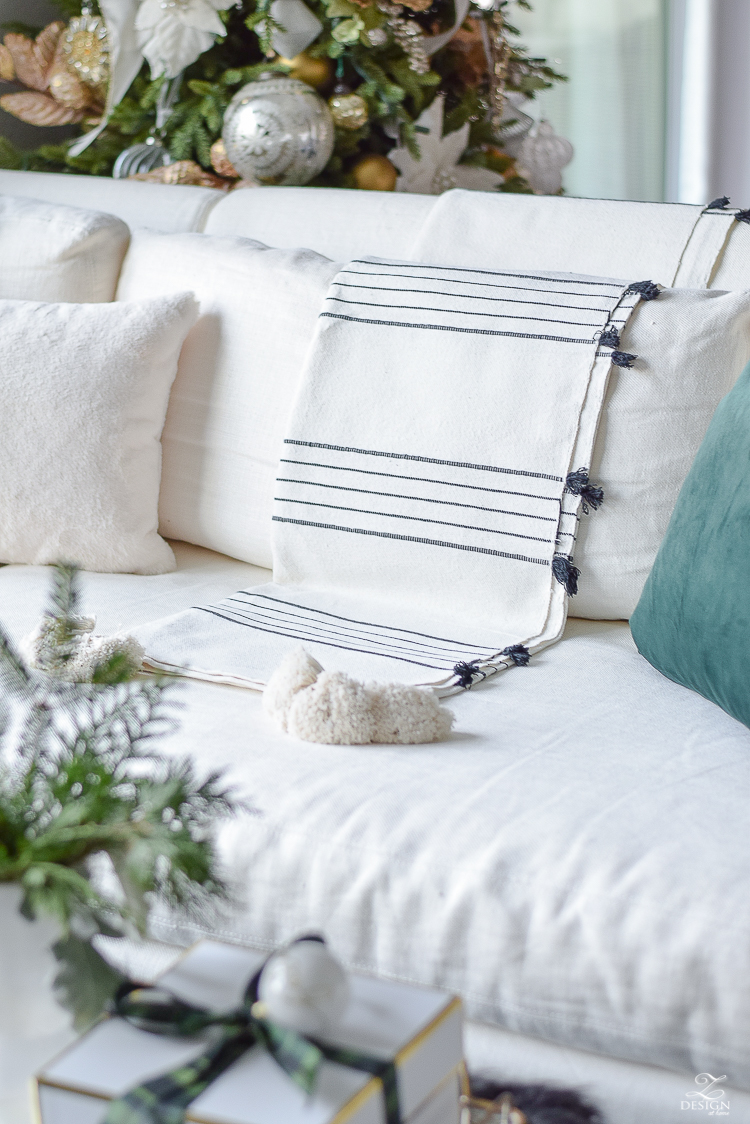 My nightstands are up to 15% off and come in white, gray and natural (new color!)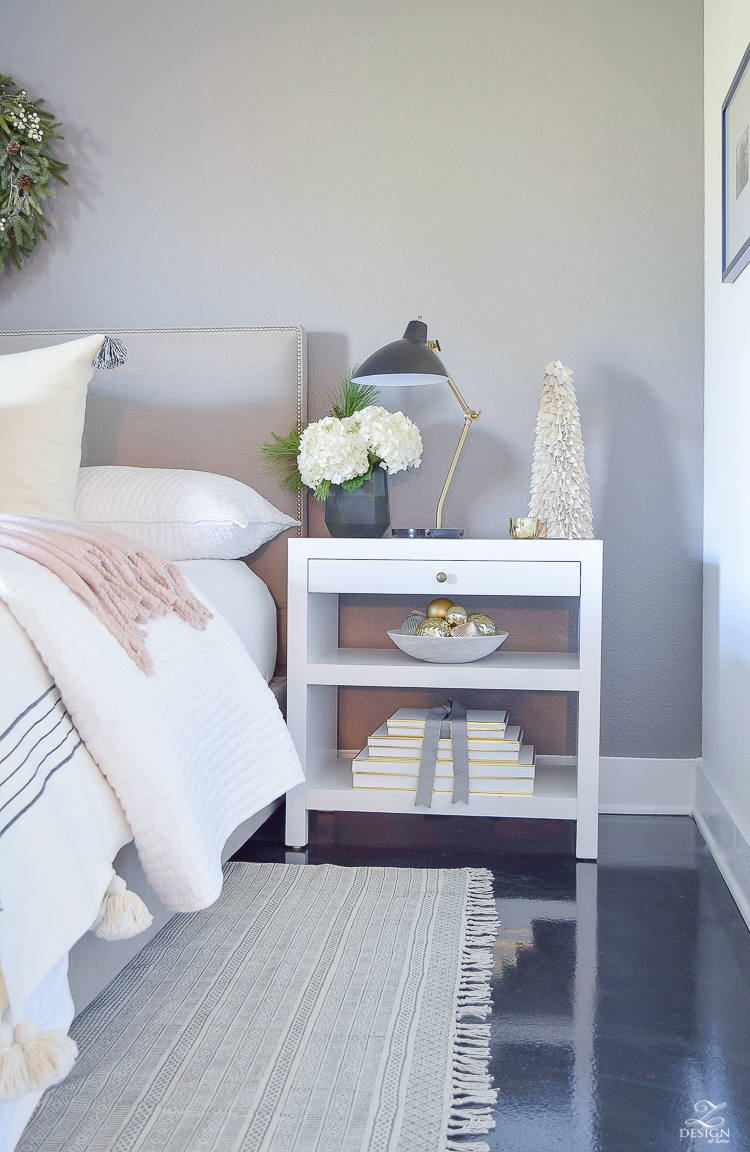 My white pic-stitch quilt and shams are on major sale…you can find them HERE.  The blush pillows and black/white striped lumbar pillow are not on sale but can be found HERE on my shop page.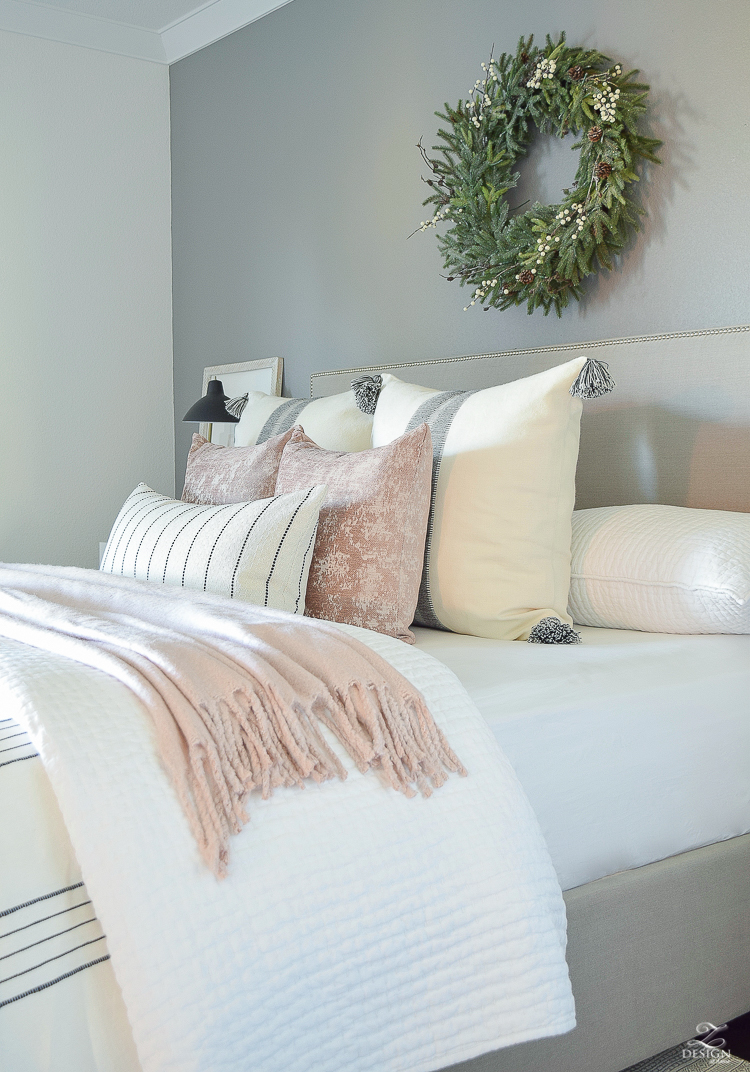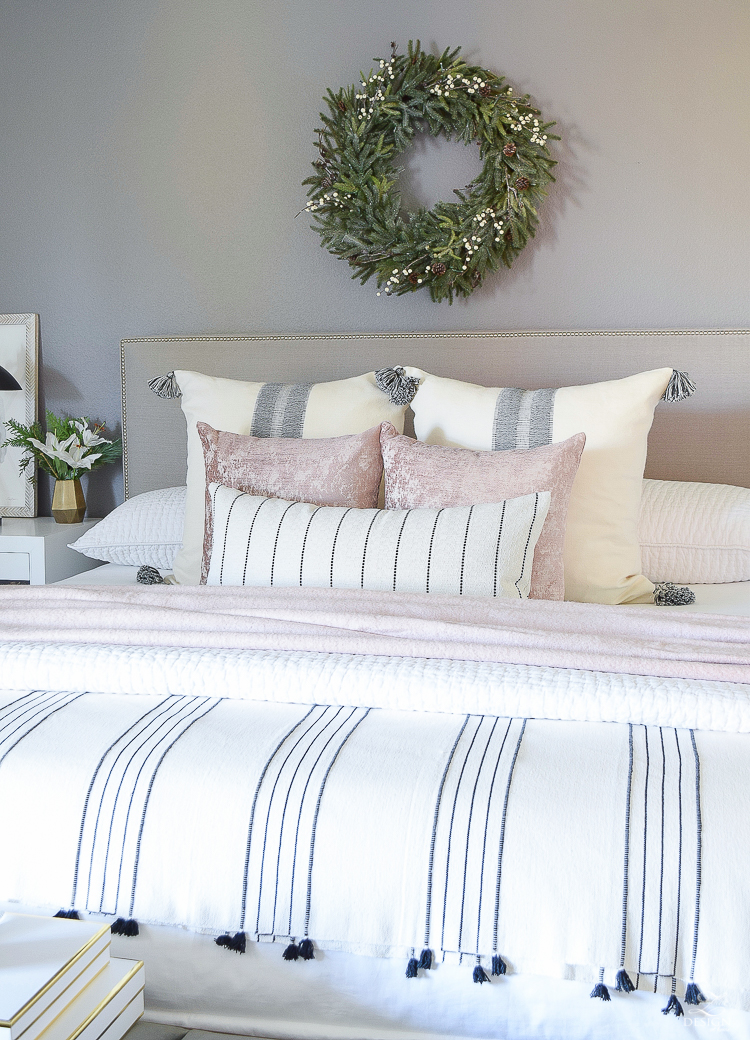 The floral is now sold out at 25% off but you can find another reasonable source for it HERE.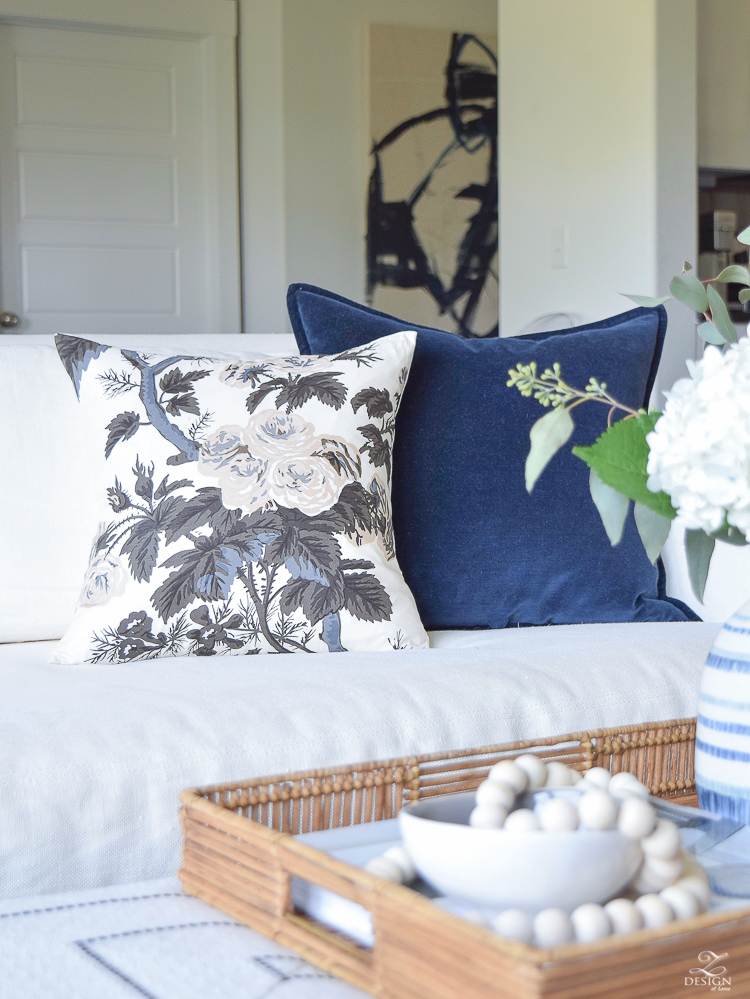 My dining chair's twin is also on sale at over $300 off…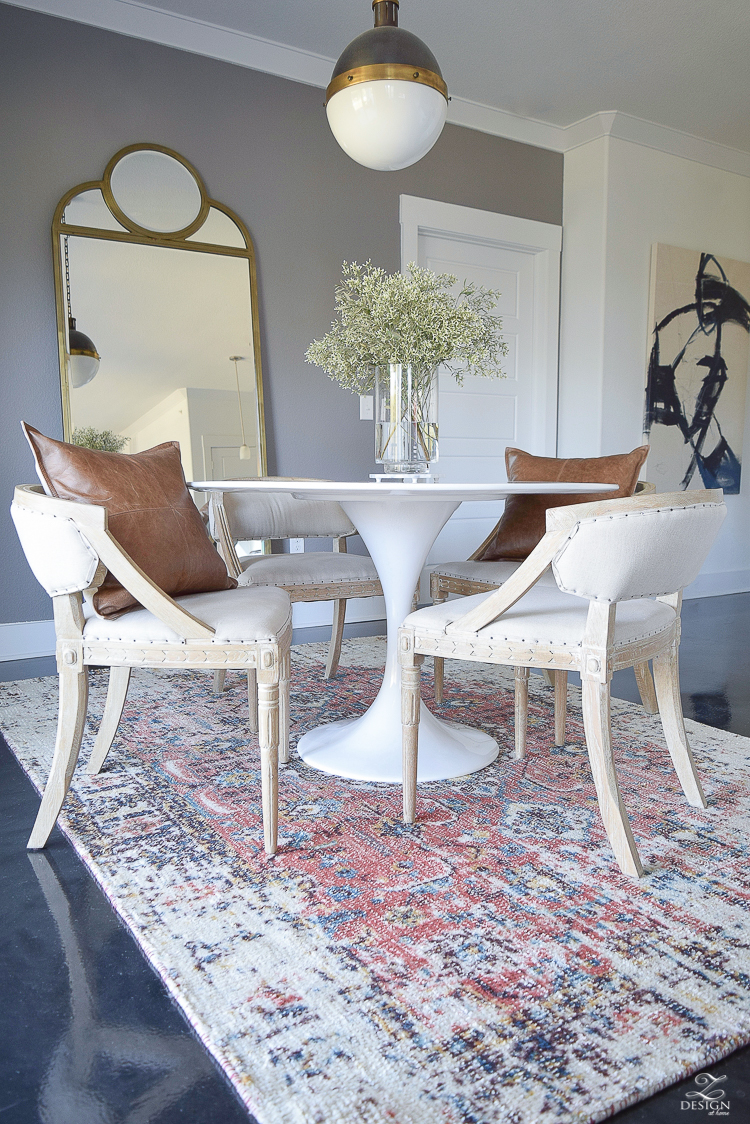 My living room rug is on sale as well and comes in 3 colors (blue [shown], black/gray and pink)…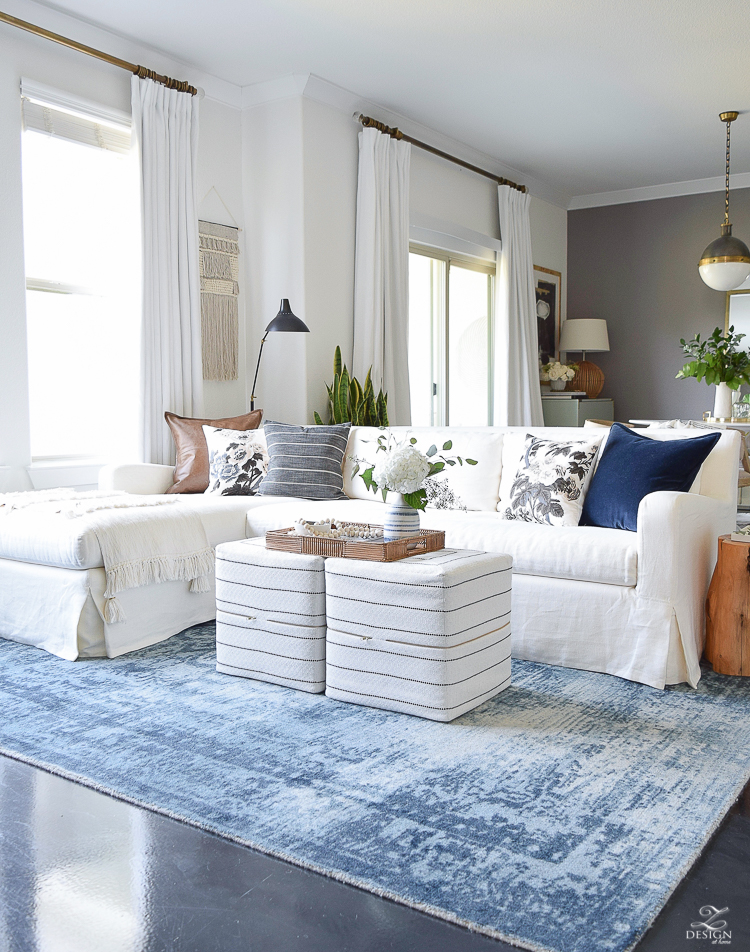 The leather version on my bench (HERE) is on sale along with a larger version of my bench in the gray velvet (HERE).  The rug shown under my bench is also on sale…you can shop it HERE.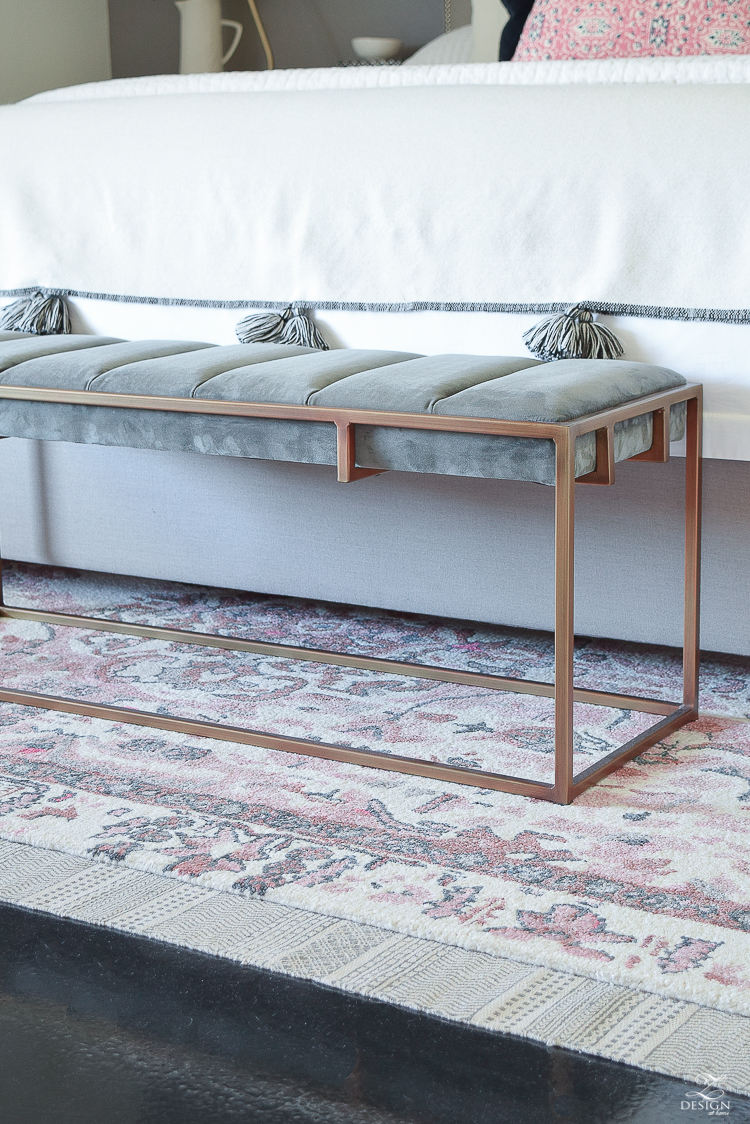 And lots of other great items on after christmas sales – home and fashion!  Happy shopping!!