Vintage Chic Decor Done Modern
I have always loved the look of vintage pieces with a modern twist, which could even be defined as retro in some cases.  Vintage describes a wide array of styles with a signature look of decades gone by and these pieces are often described as vintage-inspired since most aren't ever certified with a date.  So, if you love vintage modern decor this post on vintage chic decor done modern is for you!
This post was sponsored by Walmart, a brand I love, and contains affiliate links.  Please read my full disclosure policy here.
You probably know by now that my design aesthetic leans to the modern side, transitional modern to be exact and transitional modern can incorporate a lot of different design styles to create that eclectic, transitional look so many of us love.  Adding vintage pieces at times can be the key to keeping a transitional look from getting too modern and cold.
One of the ways I like to do this is with small furniture and accessory pieces.  The white-washed tone and texture of this geometric side table are perfect to acquire that vintage-inspired look in a space but at the same time it offers a modern vibe with its shape.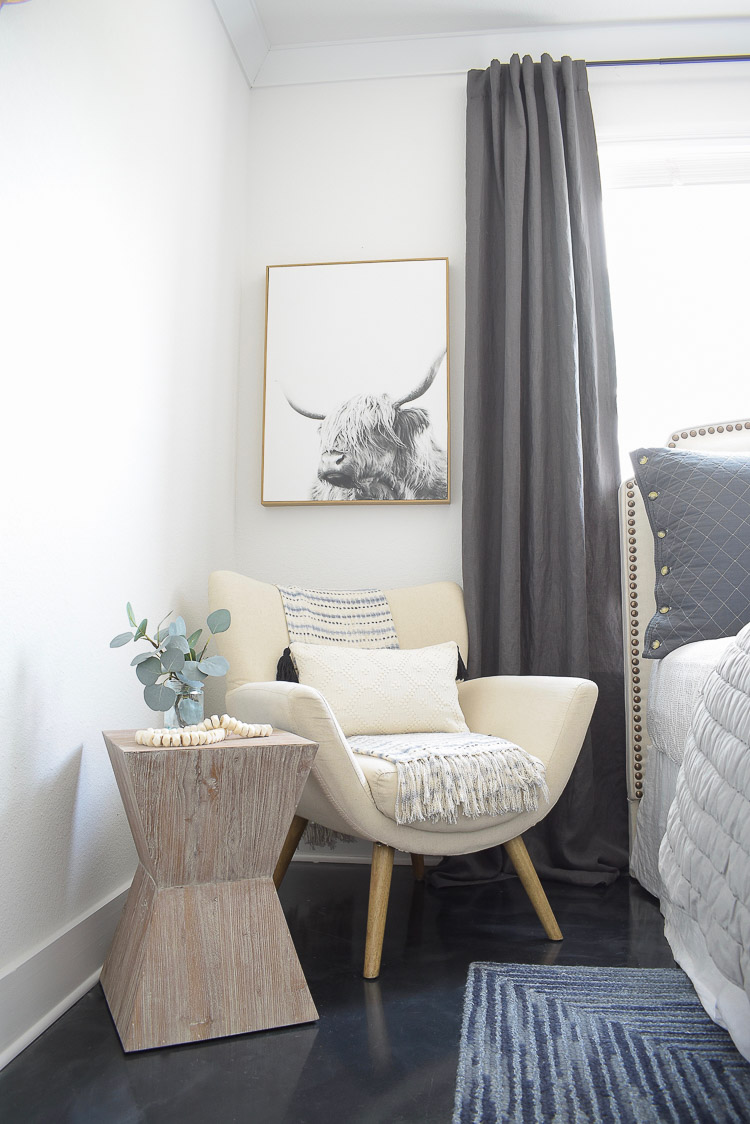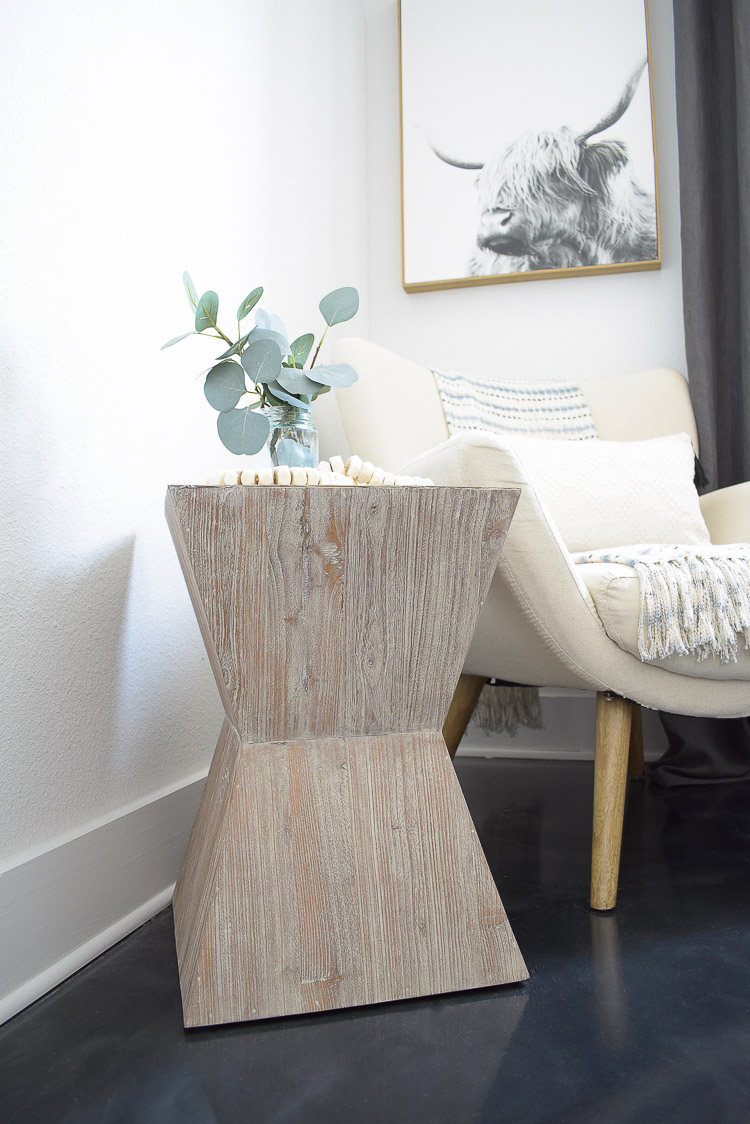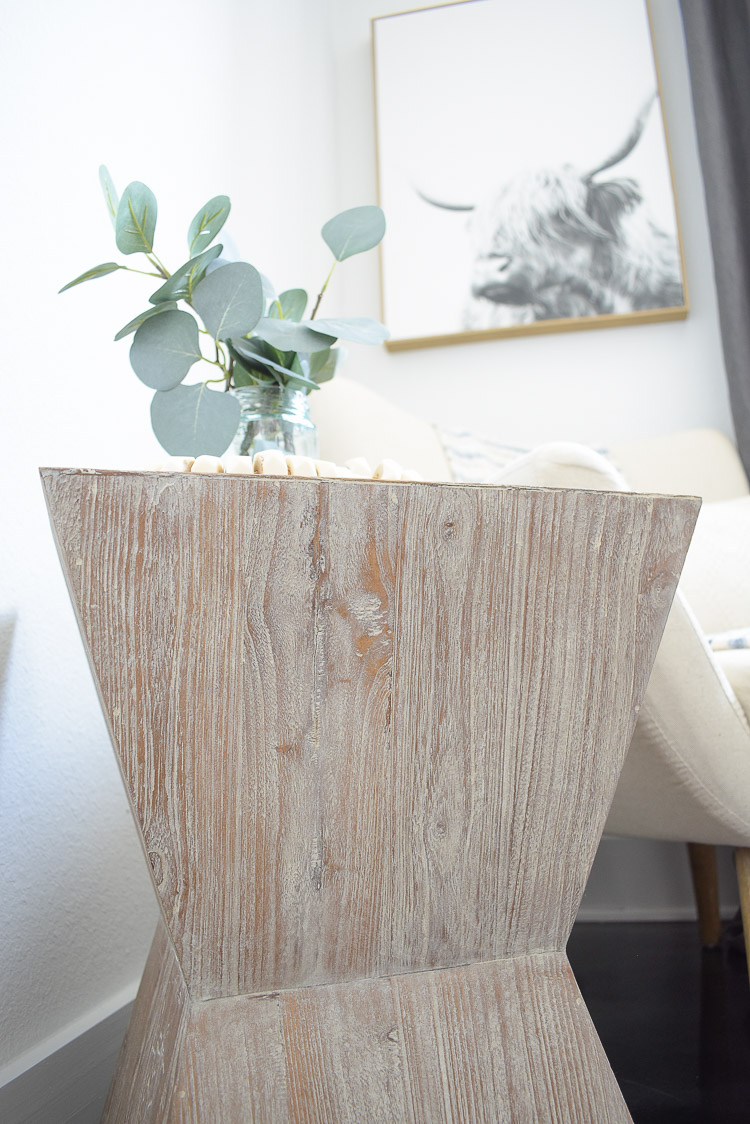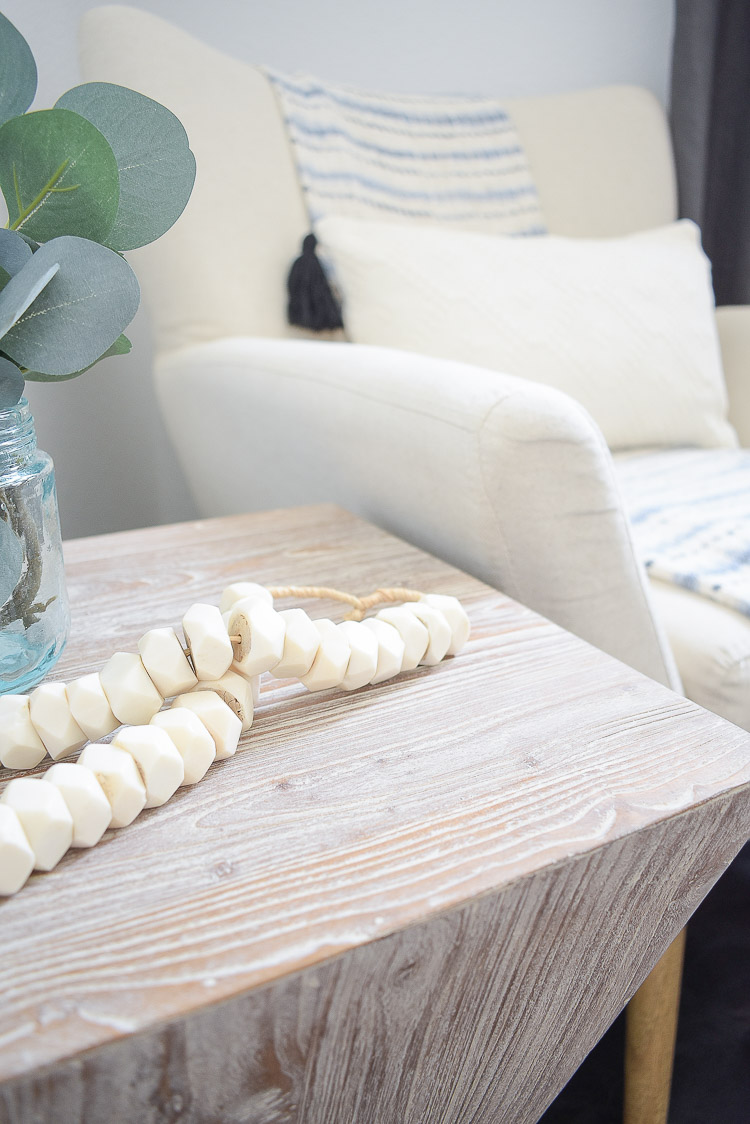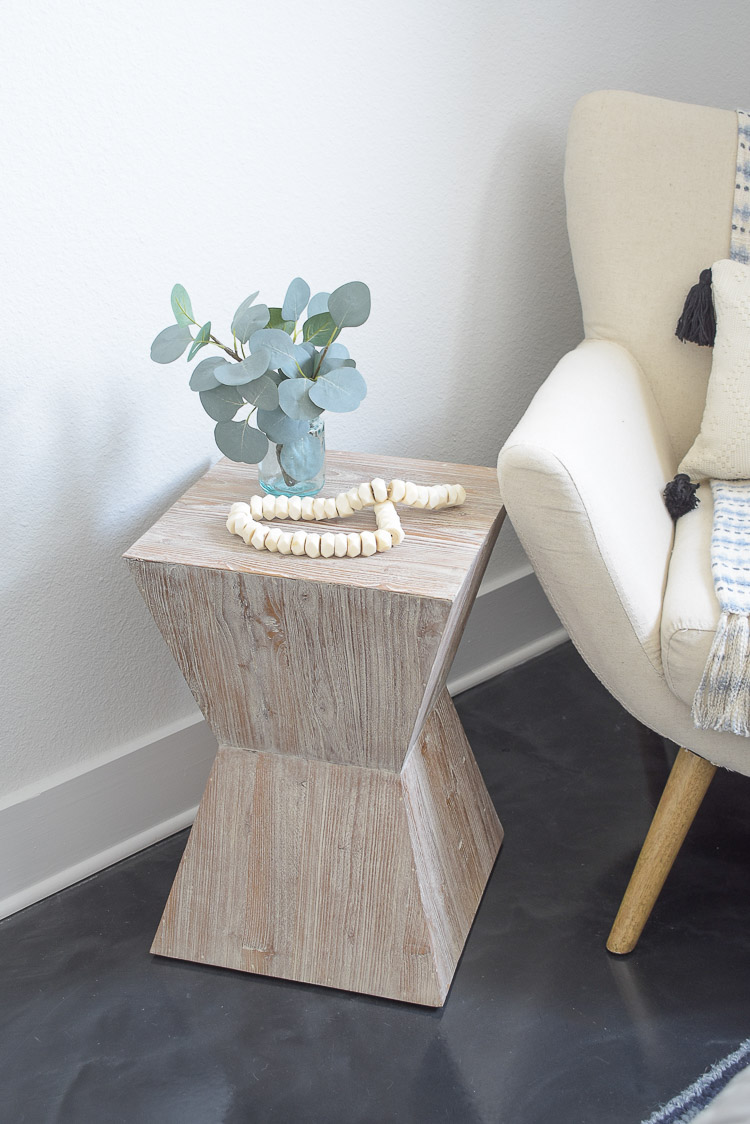 Also love this little glass jar, nothing says vintage like a glass jar.  It's so cute with any type of flower in it but fresh or faux eucalyptus give it a more modern twist, don't you think?  And of course it can also be used for a drink.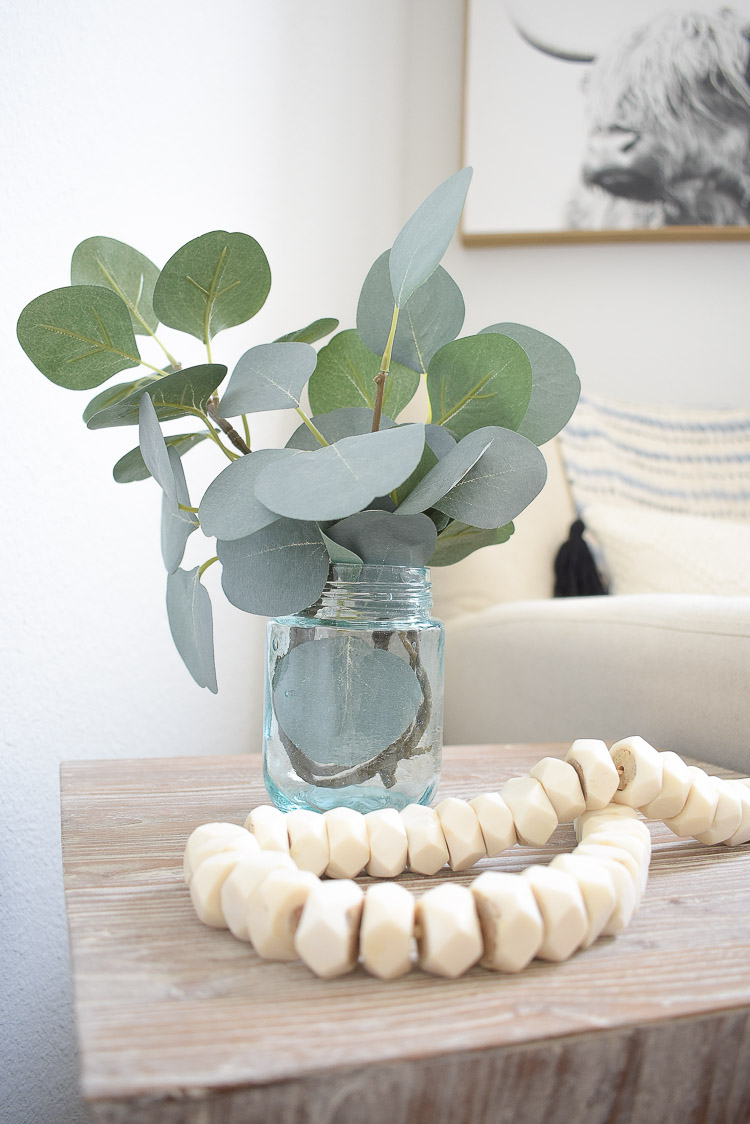 I always love a turkish towel with fringe, don't you?!  I use them all over the house for decoration but was so excited to find this one at Walmart – the quality and the price are both amazing.  I love that a Turkish bath towel can also be used as a throw or table cloth, or runner.  Mine is a full size towel but they have the turkish hand towels as well that are perfect for the kitchen or dining spaces in your home.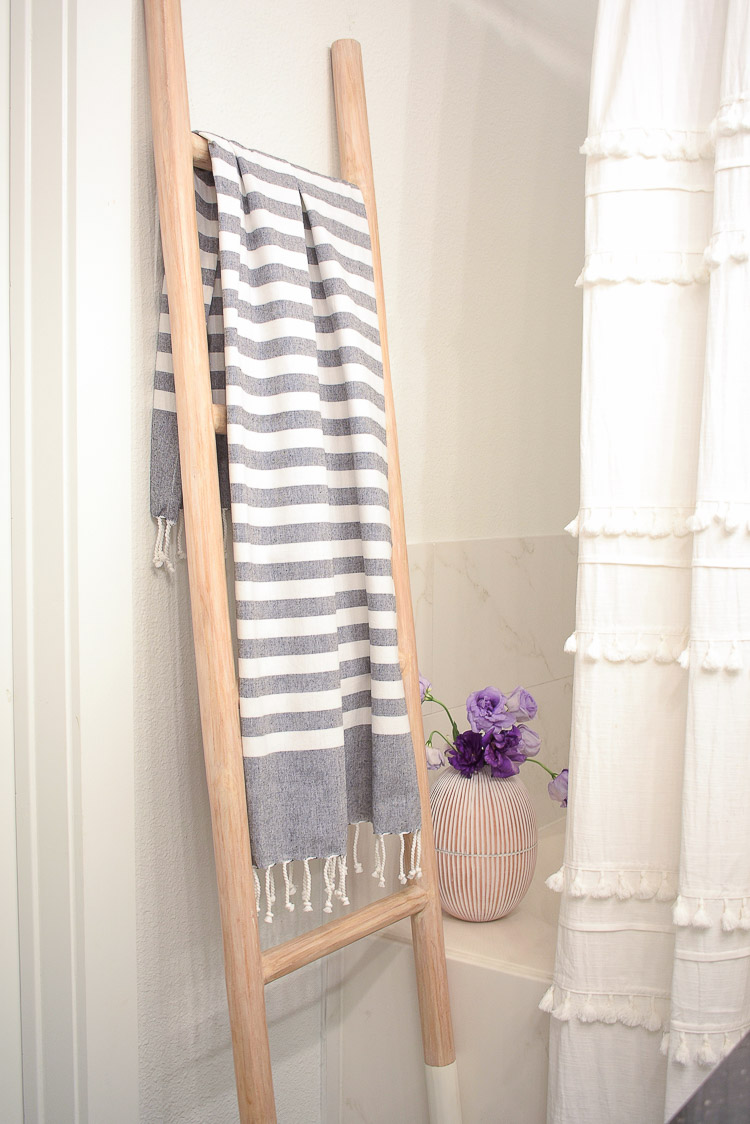 Love the precise detail and tight weave of these tassels, and of course I love the vintage-inspired look.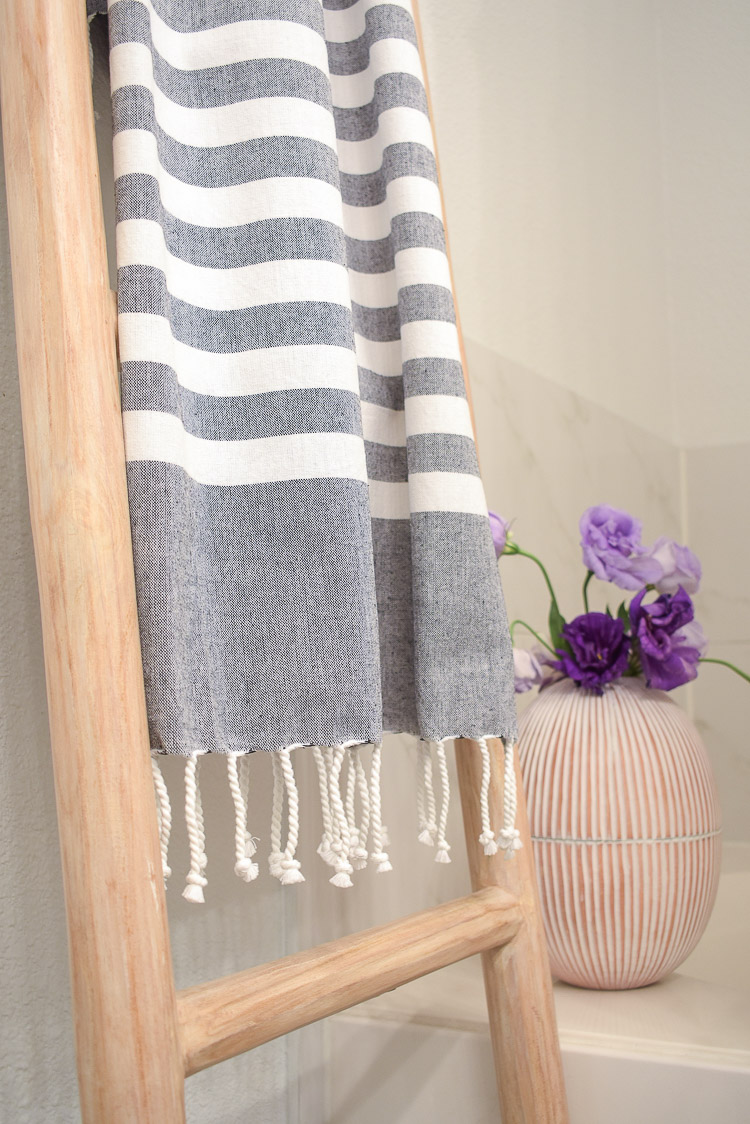 Beautiful wooden pieces with character always remind me of a vintage feel in home decor.  This oval white washed mango wood vase is stunning and the perfect accessory for a modern vintage look.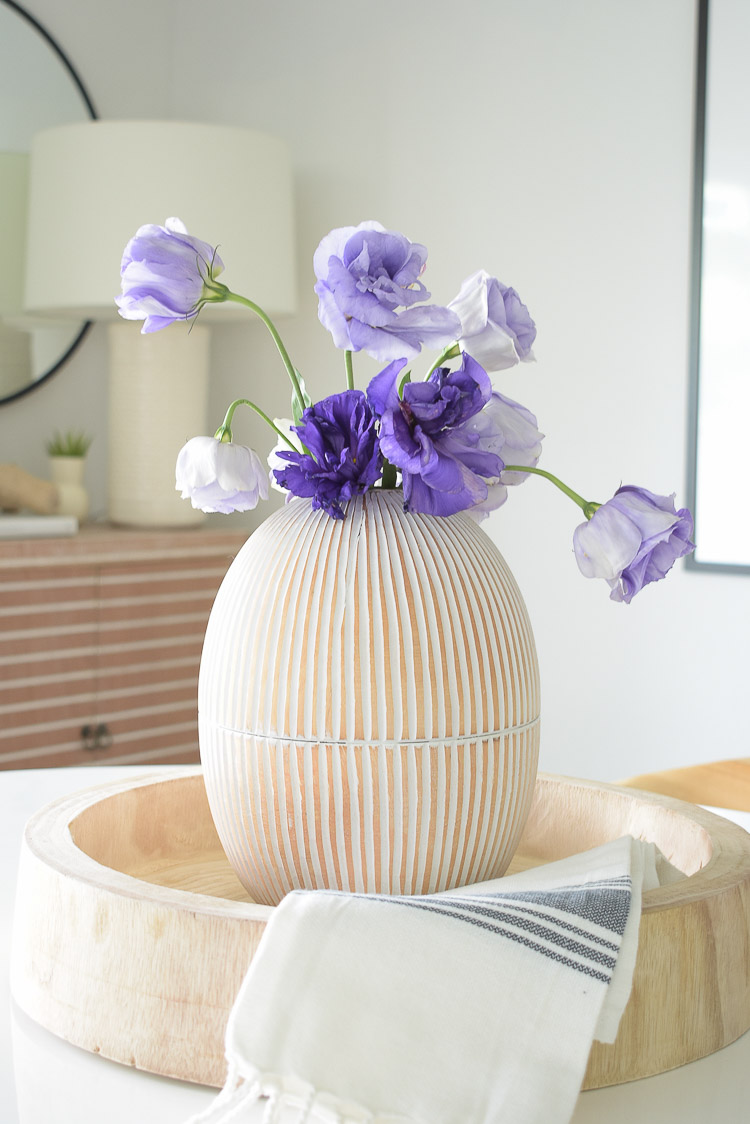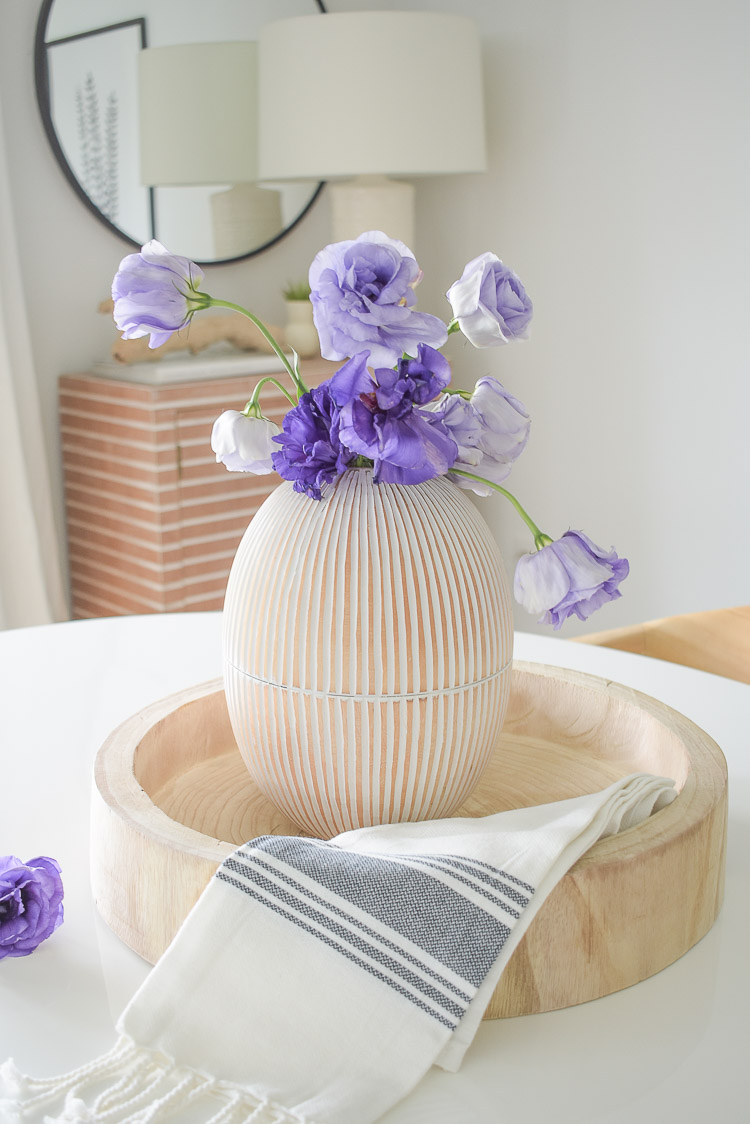 And I especially love this decorative wooden bowl (or tray) from Walmart.com.  It's perfectly on trend so it's modern but warms up my white table with a bit of a vintage appeal. I have to say that by far now Walmart is definitely one of my go to places for home decor these days, especially since they have free shipping on $35+ eligible orders. And it's nice that no membership fee is required either.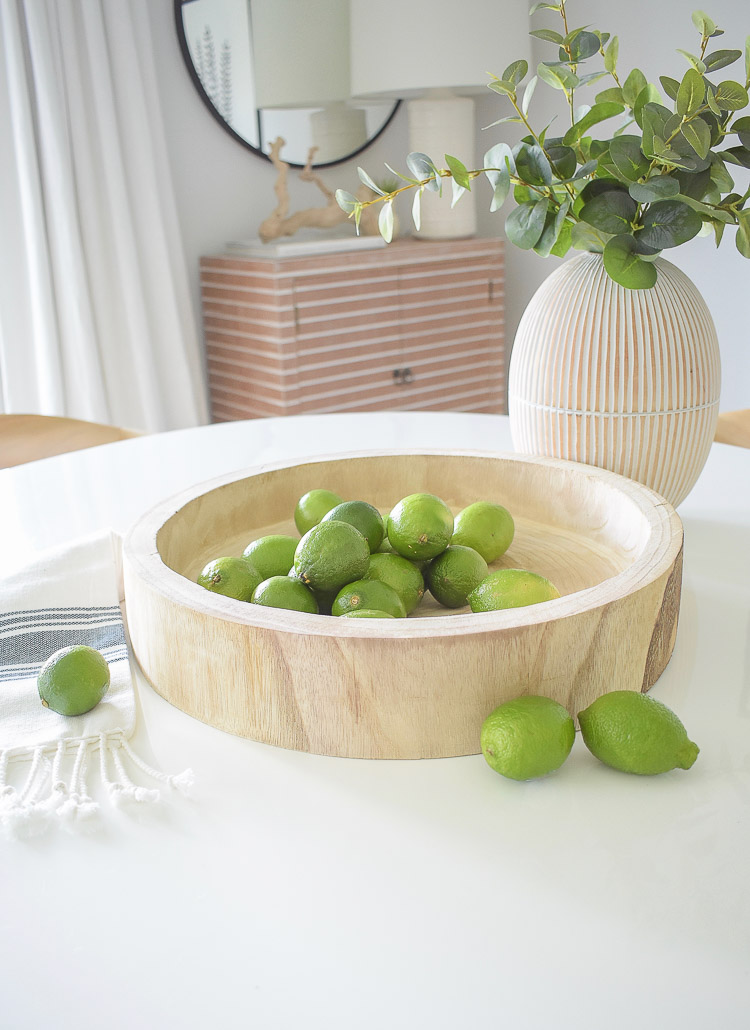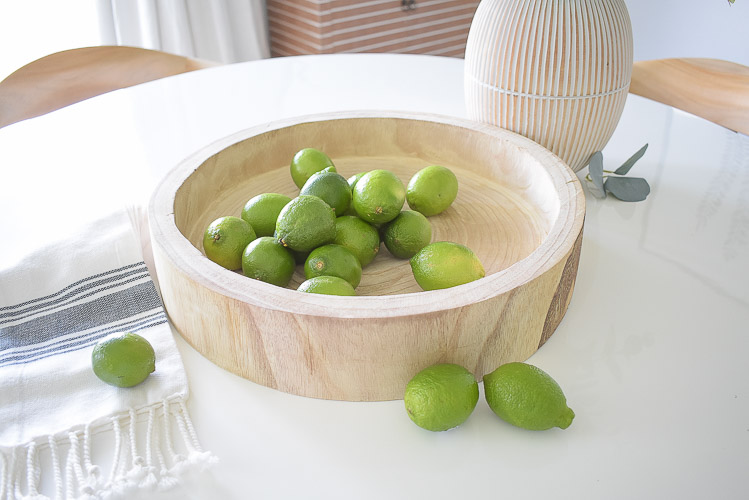 The detail on this carved wooden tray is amazing.  I love how light and airy the wood is and how the imperfections give it that vintage chic feel, but in a modern way.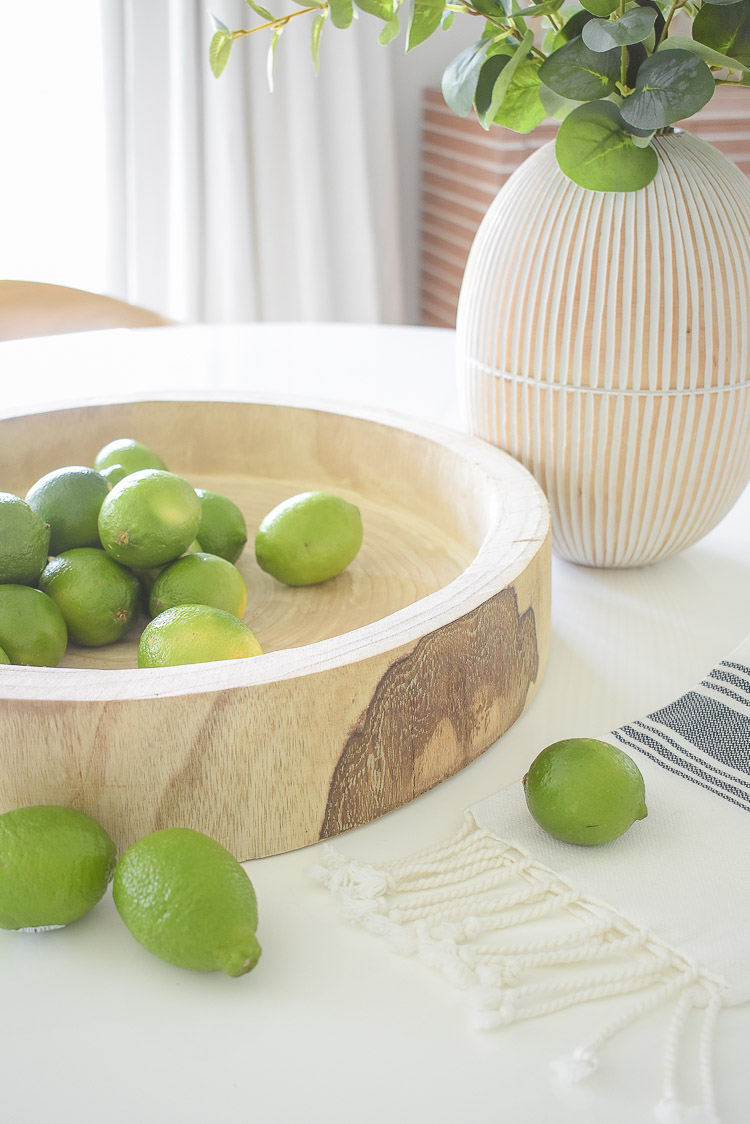 I also noticed Walmart has one of my favorite throws with the fun pom poms in their Vintage Chic Collection…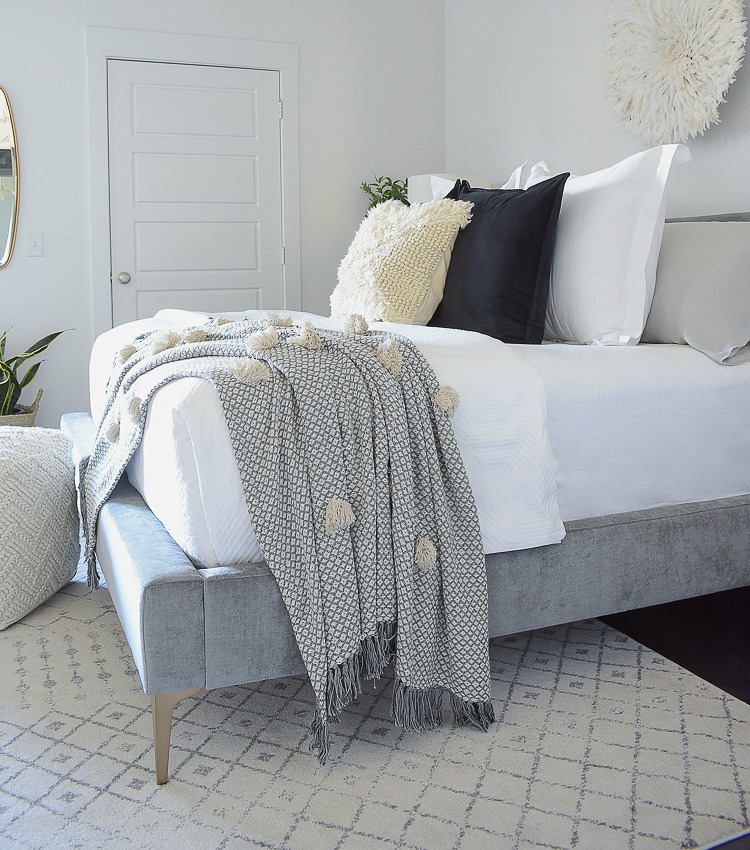 Had to share this gorgeous white washed mango wood vase again with some faux eucalyptus in it.  This vase is the perfect piece for any decor style and I absolutely love it!  It's probably best used with faux flowers or stems since it is wood, by the way.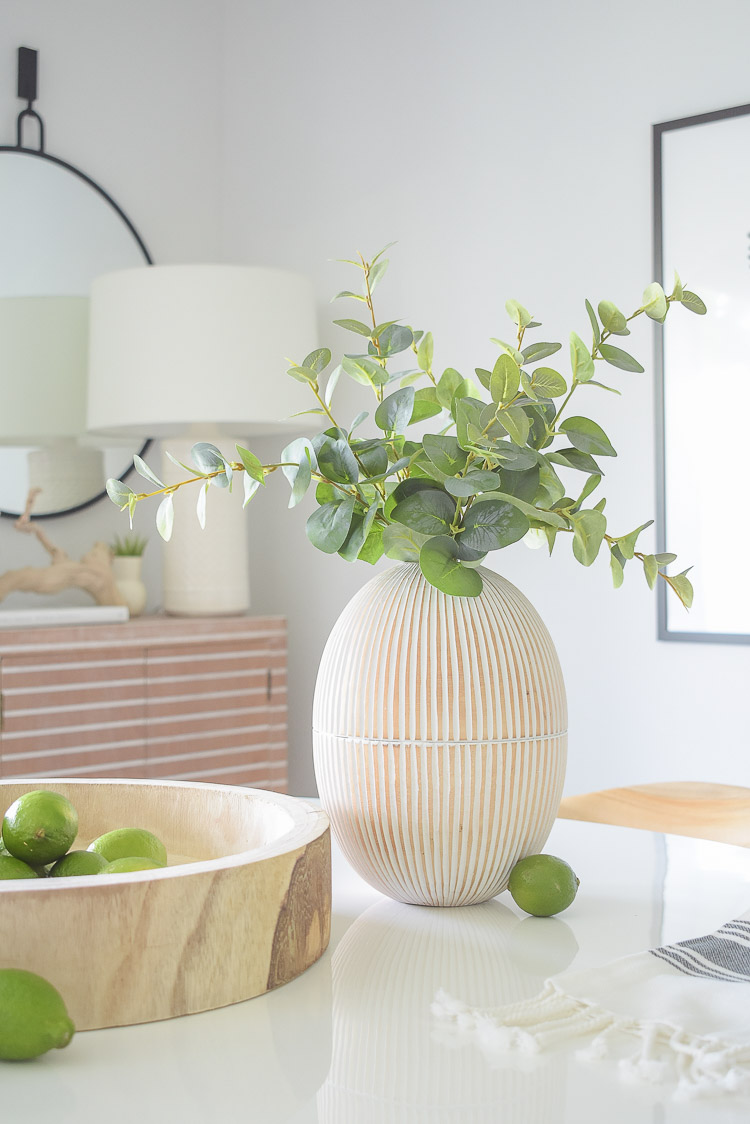 Thanks for stopping by!  If you'd like to see more of my Vintage Chic Decor Done Modern picks, please check them out below.  Additionally, Walmart has lots of great home items in their Vintage Chic curated collection that you can explore more of right HERE.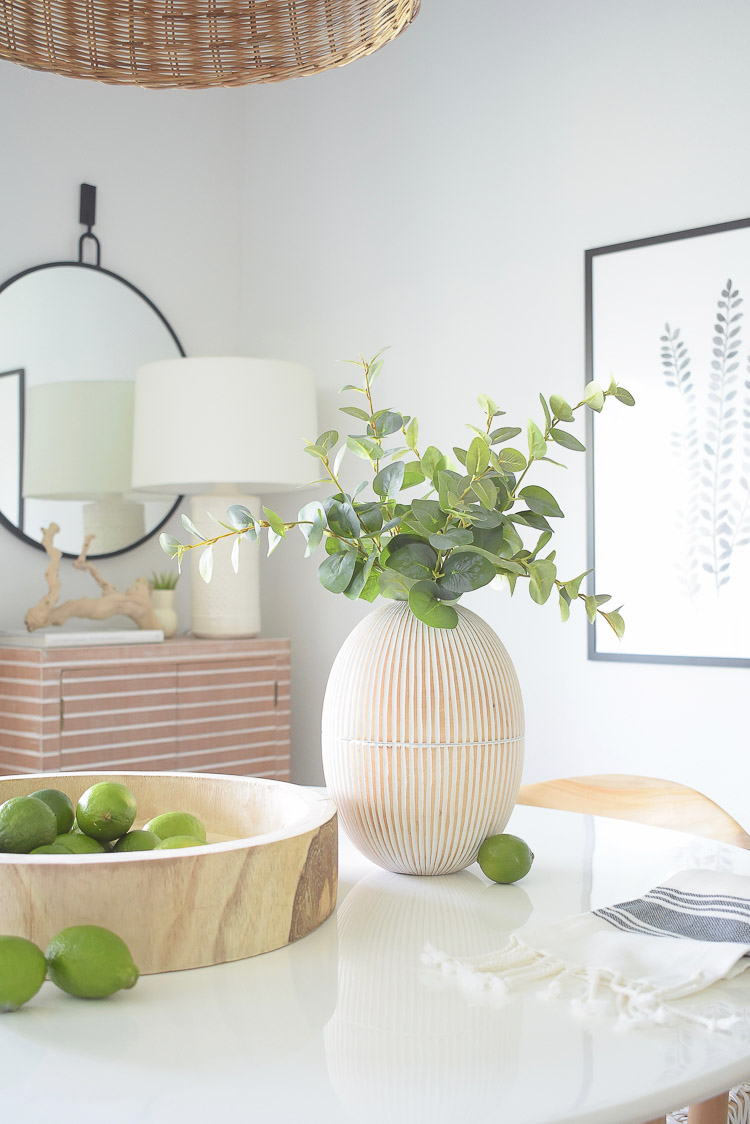 See my curated favorites…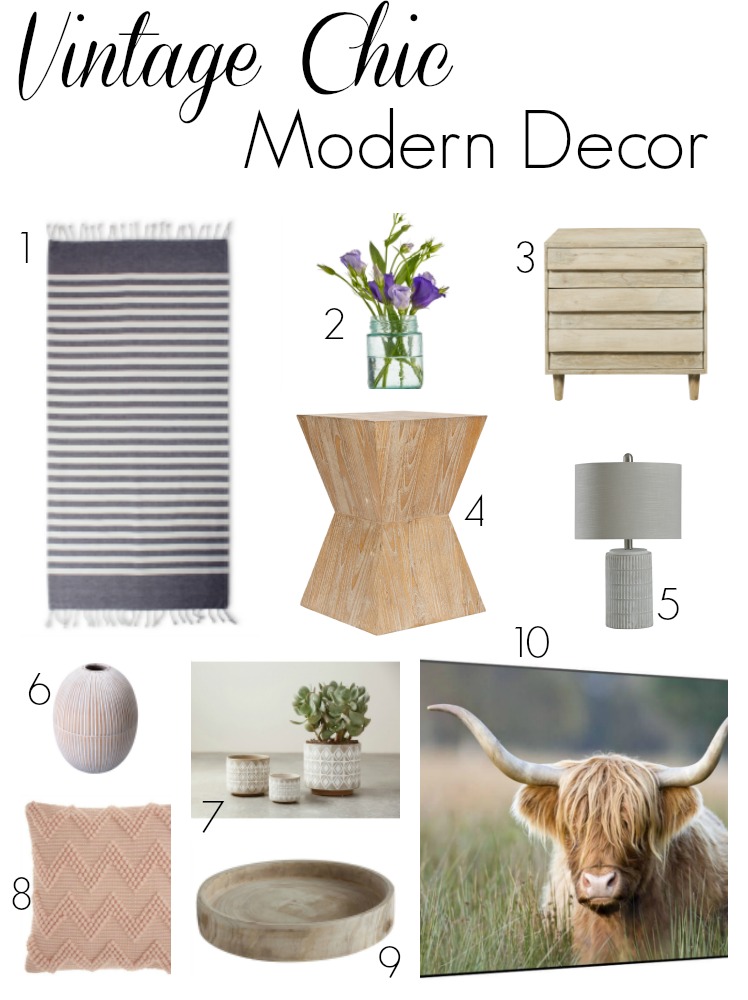 1 | 2 | 3 | 4 | 5 | 6 | 7 | 8 | 9 | 10

Vintage Chic Decor Done Modern Picks
Geometric Side Table | Glass Jar | Turkish Towel | Oval Wood Vase | Round Carved Wooden Tray

Let's stay connected…