Valentine's Day Gift Guide 2018
*See bottom of this post for the easiest and quickest way to shop.  Affiliate links used in this post.
Happy Love day, friends!  Valentine's Day is right around the corner (only 8 days from the launch of this post) and I have to be honest and say that I haven't even thought about it until this week!  Below I've included my gift guide for this year with some of my favorite gift options available for this fun holiday.  In my opinion A Valentine's Day gift for the one(s) you care most about should be well thought out, not too terribly expensive, and something that lets that person know just how much you love them!
Since we're all about home decor around here I thought I would include a special feature for a gift that would definitely speak my love language as someone that has a passion for all things home.  These faceted vases come in 3 colors (white, pink & taupe), 3 heights and the most interesting shapes so if you are shopping of the home decor lover this would be a beautiful, affordable choice!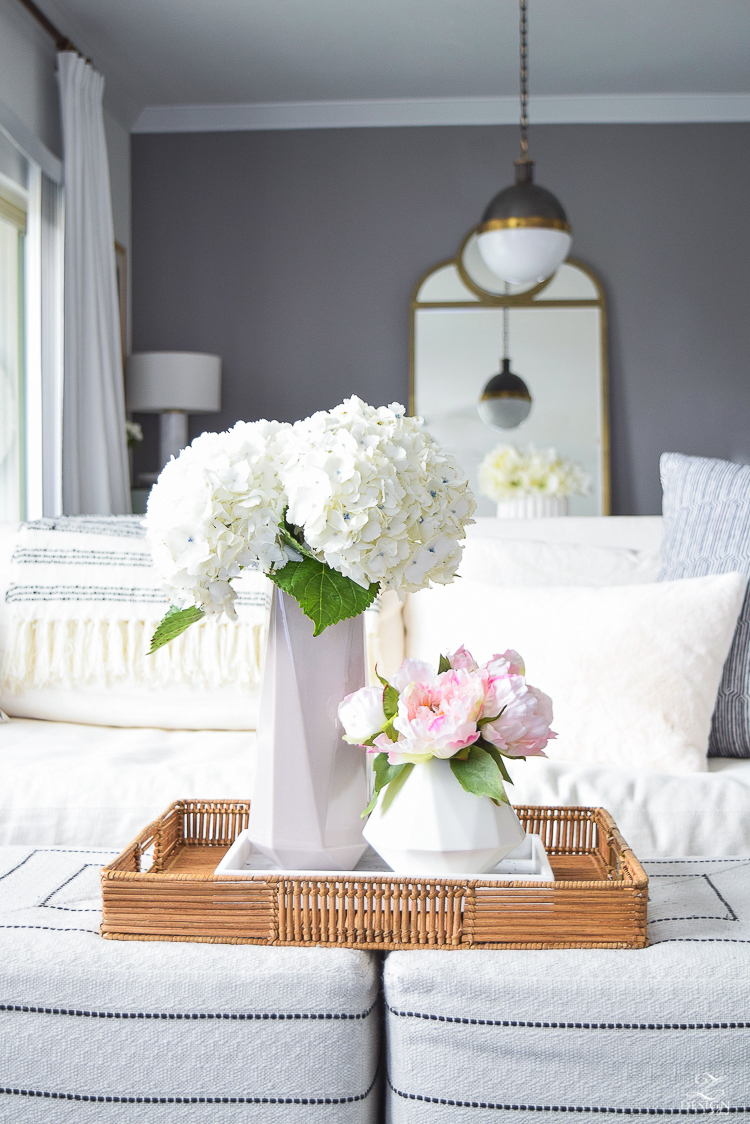 Add a little faux peony arrangement like this one inside of a marble tray (find my marble tray HERE) and there you have a simple, beautiful arrangement to keep on your coffee table for Valentine's Day this year!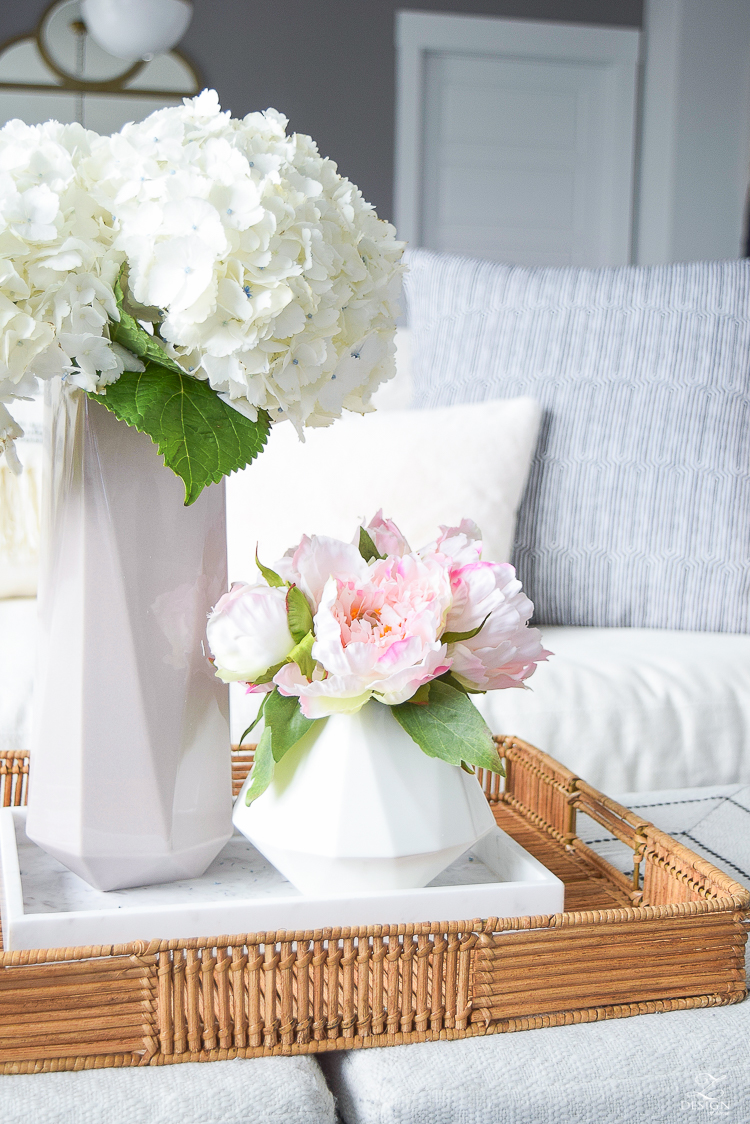 This is another great Valentine's gift favorite for him or her since this watch docking station comes in white marble, black marble and a solid gray.  And it doesn't hurt that it's super functional and chic sitting out on your nightstand or dresser!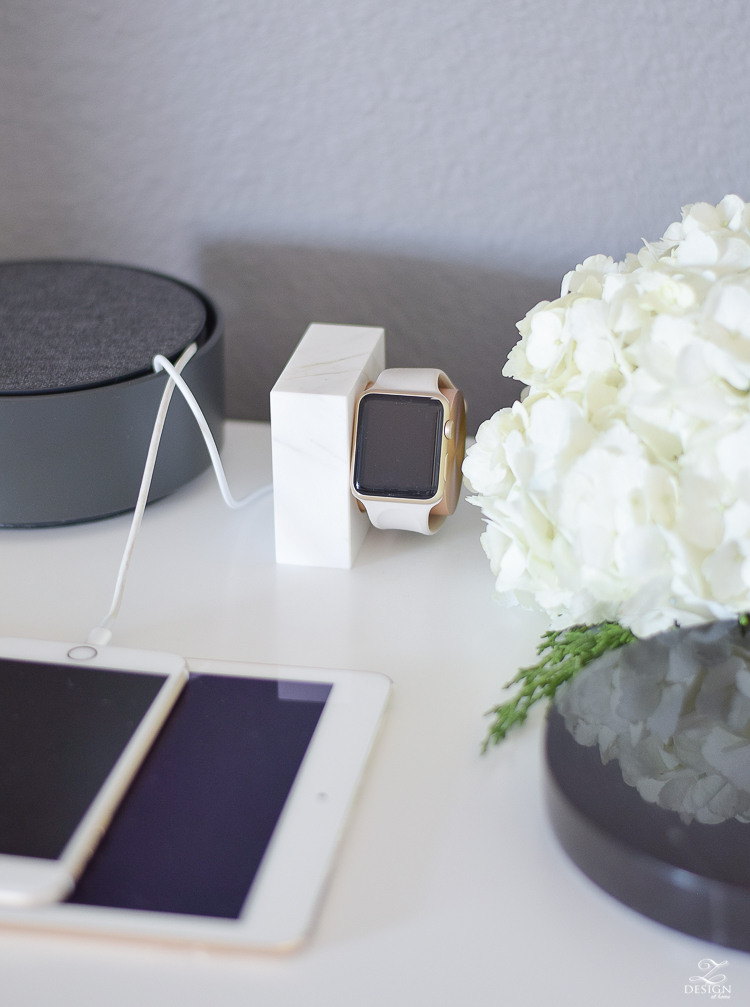 I hope you enjoy my picks and don't forget to look below each graphic for my take on each item, why I love them and why I do or would use each and every one of them!
Gift ideas for her…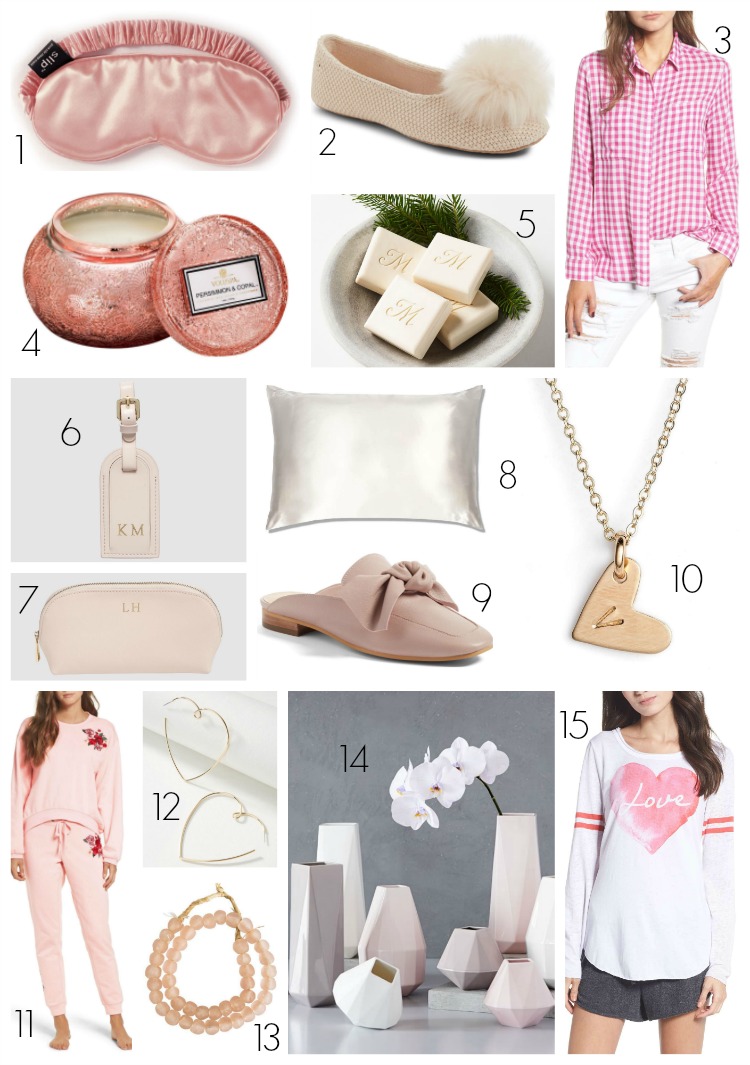 1 | 2 | 3 | 4 | 5 | 6 | 7 | 8 | 9 | 10 | 11 & 11 (top & bottoms) | 12 | 13 | 14 | 15
#6 – luggage tag and # 7 – monogram cosmetic pouch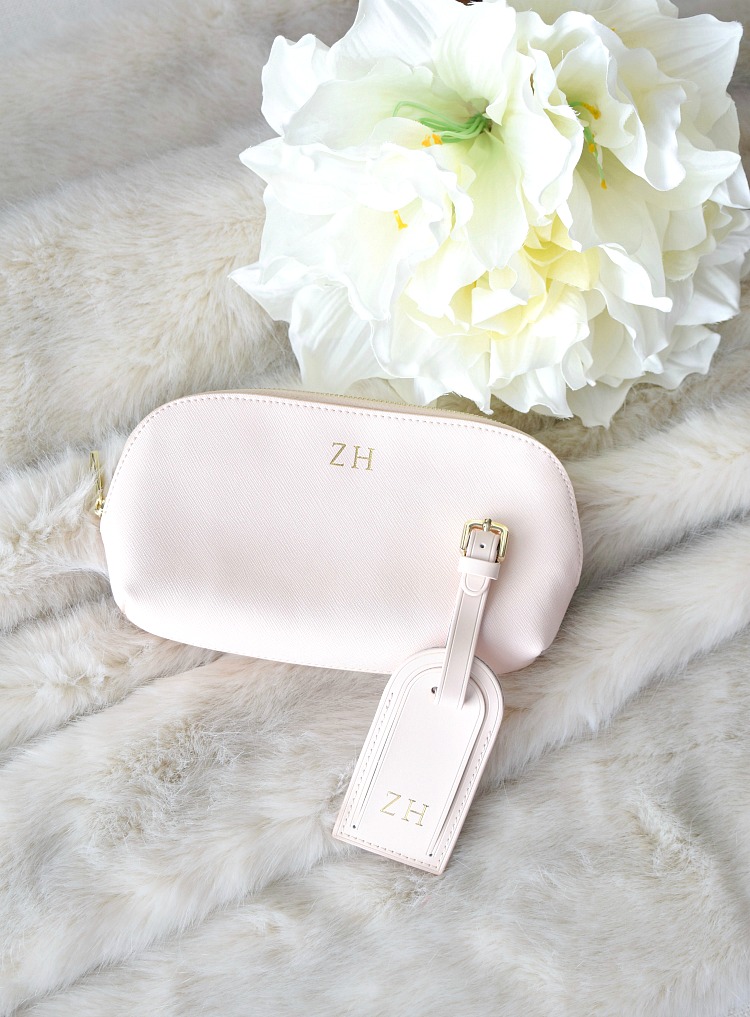 Moving on to him…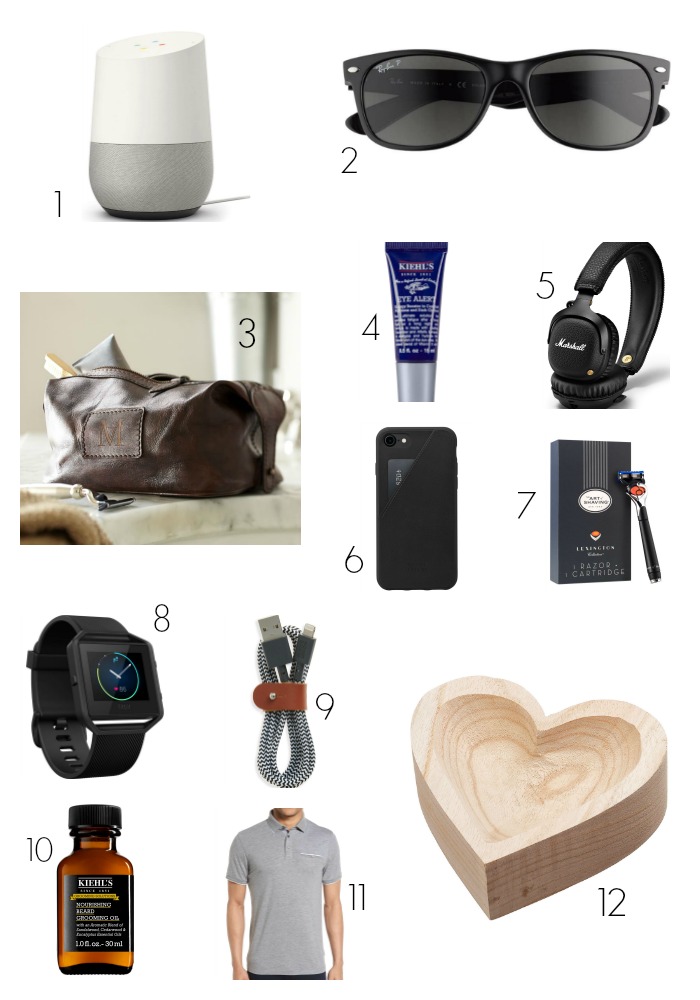 1 | 2 | 3 | 4 | 5 | 6 | 7 | 8 | 9 | 10 | 11 | 12


I hope you get to enjoy a wonderful day or evening with your sweetheart this year, or at least with the ones you love whomever that might be!  Do you like to stay in or go out for Valentine's Day?  If you like to stay in, check out my Valentine's Tablescapes HERE & HERE for more sweet heart day ideas and inspiration!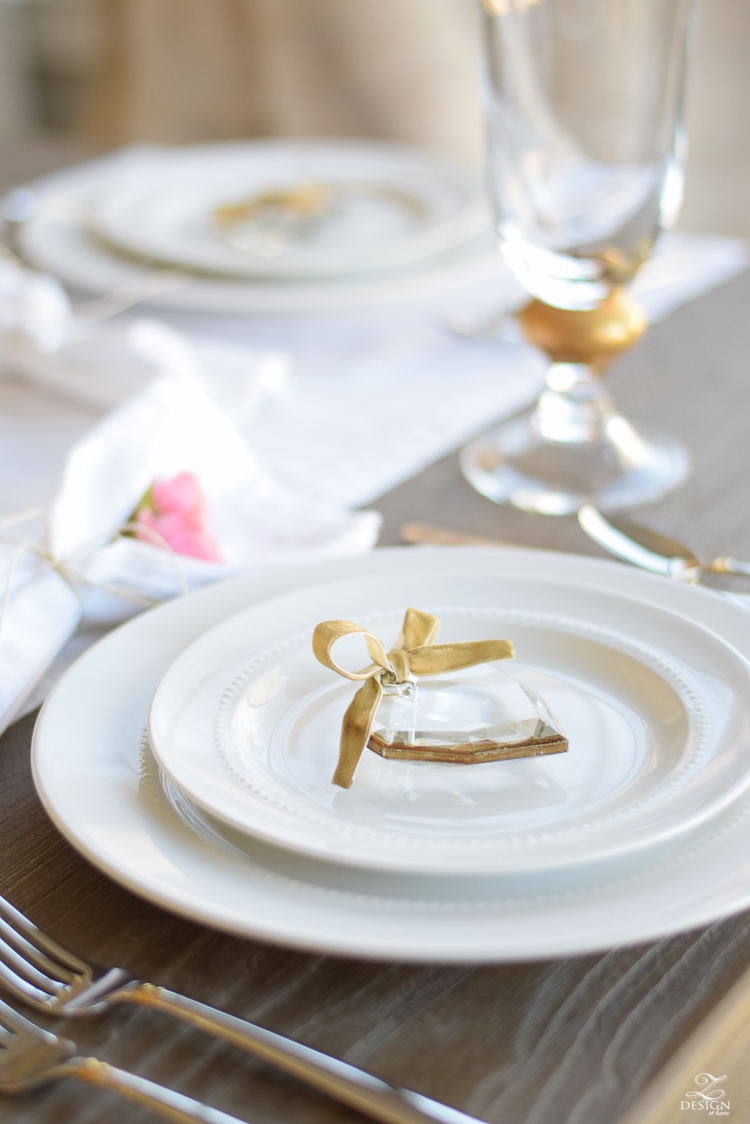 Sofa | Marble Tray | Similar Rattan Tray | Black/Brass Pendant Light | Marble Lamp | Black/White Ottoman Cubes | Cream Fur Pillow | Gray/White Patterned Pillow | Peony Bundle | Similar Floor Mirror | Faux Fur Throw